A cornbread recipe that is sweet, moist, and super easy to make. The most moist cornbread ever!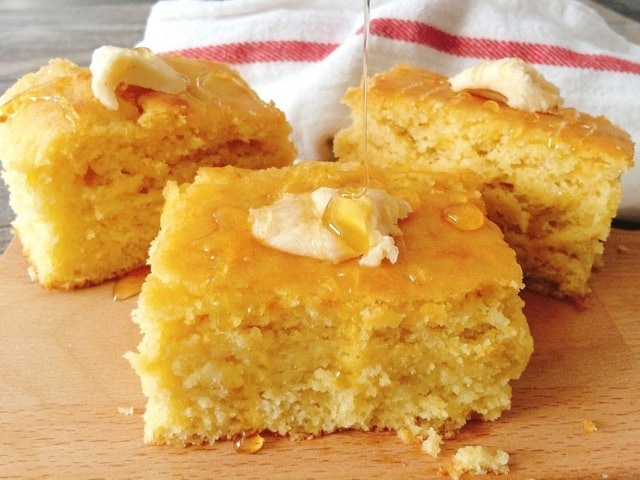 This post may contain affiliate links. When you click on these links, I get a small percentage back at no cost to you! For more information see my disclosure policy.
Have you ever had something at a restaurant that you could never make better at home, no matter how hard you tried? That was me with cornbread.
There is a small little cafe in my town that has the BEST cornbread. Try as I might, I was never able to make a moist cornbread from scratch at home that quite compared to theirs. Until I made this recipe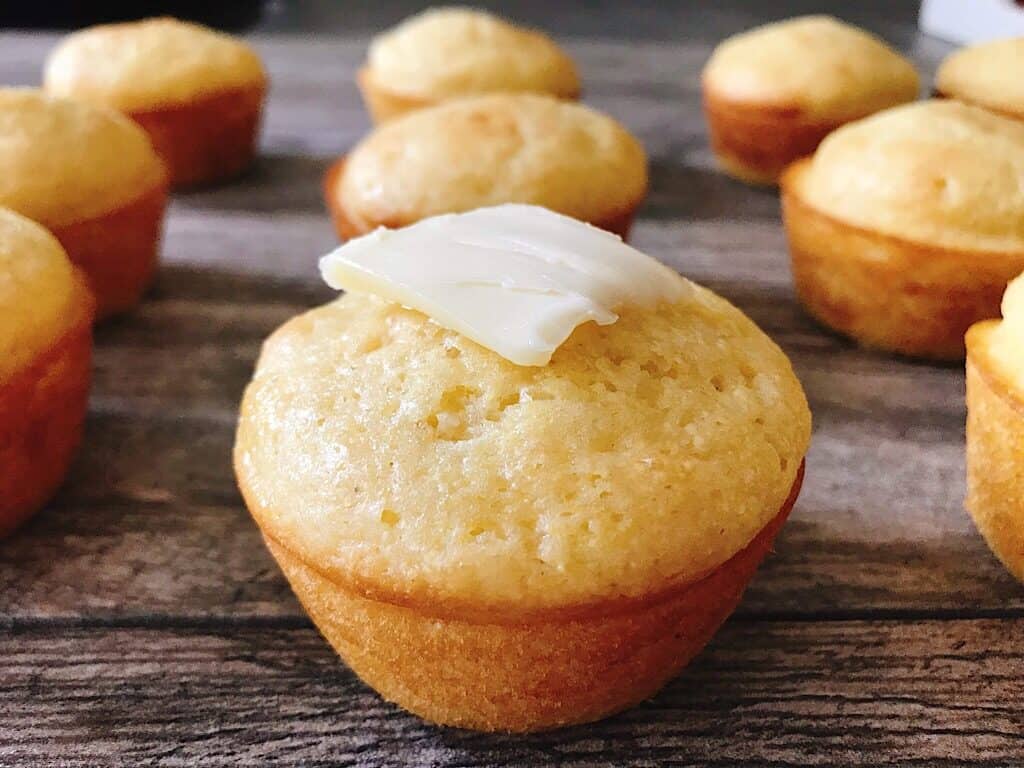 I love a good cornbread recipe, but so many times it can be dry and crumbly. But not this one. This cornbread is moist, it is sweet, and it is so easy to make!
The Best Cornbread Recipe
I like to make this delicious cornbread for my family all of the time, especially in the winter served along side a warm bowl of Southwest Corn Chowder or Creamy Chicken Chili.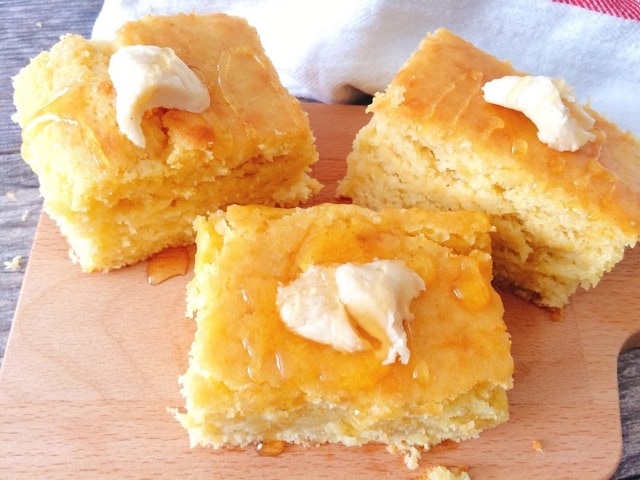 One of the things that I love about this cornbread is how moist it is. And, it seems to get even more moist the next day!
Because of this, sometimes I will make it the day before I need it and hope that my family doesn't eat it all first!
I also love that it has just a hint of honey. My mouth is watering just thinking about this buttery, sweet, moist cornbread.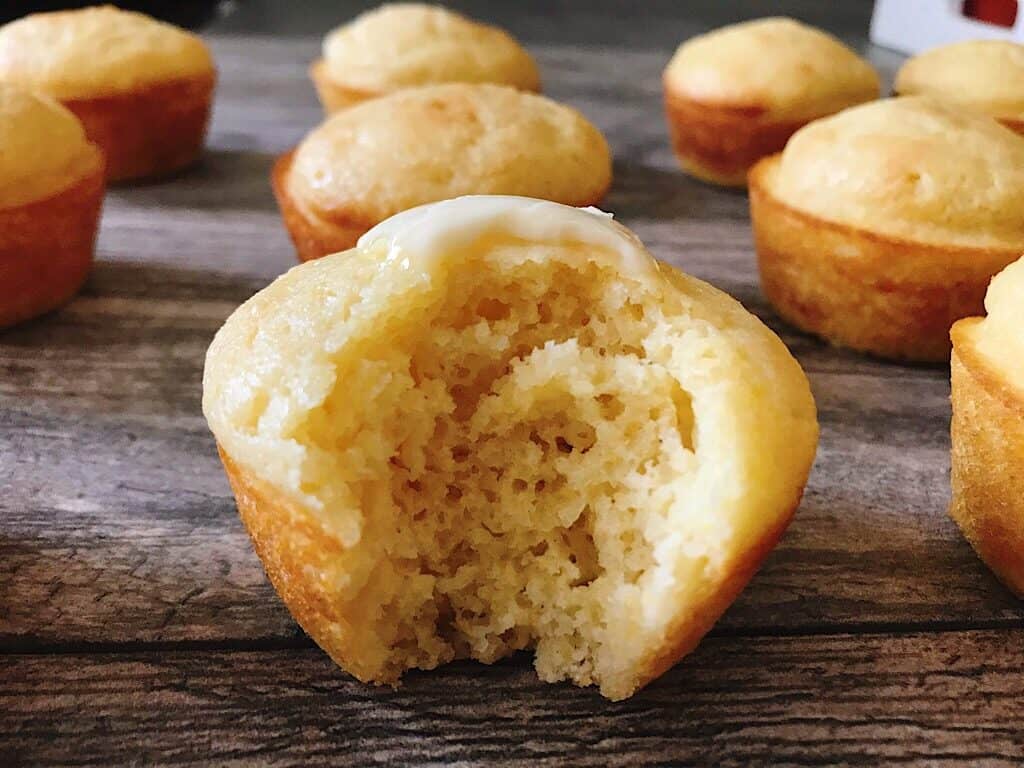 This cornbread is also super easy to throw together and comes out perfectly every time!
Most of the ingredients you will need to make this cornbread are probably already in your pantry.
You could definitely be enjoying this corn bread in just a few short minutes, if you desire.
Ingredients
1 Cup Cornmeal

3 Cups All-Purpose Flour

1 Cup Sugar

2 Tablespoons Baking Powder

1 TeaspoonSalt

2/3 Cup Vegetable or Canola Oil

1/3 Cup Butter, melted

2 Tablespoons Honey

4 Eggs

2 1/2 Cups Milk
How to Make Sweet Moist Cornbread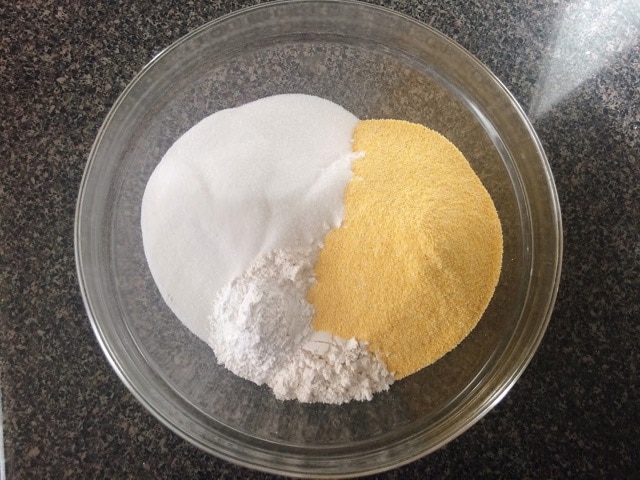 First, grease a 9×13 dish.

Preheat your oven to 350 degrees.

Measure out the dry ingredients and add them to a large mixing bowl.

Sift or mix them together with a whisk.

In a separate bowl, combine the eggs, melted butter, oil, butter, milk, and honey.

Add the wet ingredients to the dry ingredients and stir together, just until moistened.

Pour the sweet cornbread batter into the 9×13 pan and place it in the oven for 45-50 minutes.

Cover the cornbread loosely with foil for the last 10-15 minutes of baking time so the top doesn't brown too much

Remove the pan from the oven and allow it to cool slightly before serving.

Don't forget to add some butter and a drizzle of honey when you serve this yummy cornbread!
How to Make Cornbread Muffins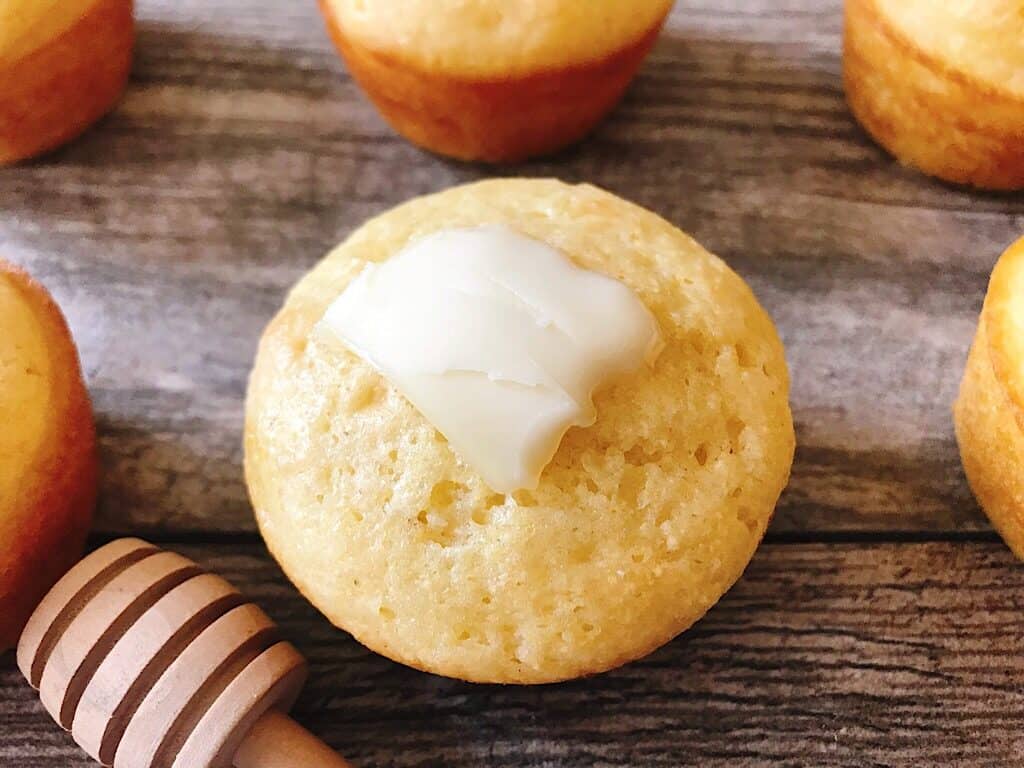 The great thing about this recipe is that it is so versatile! You can use the cornbread batter to create cornbread muffins!
My kids love when I make cornbread muffins because they fit right in their little hands.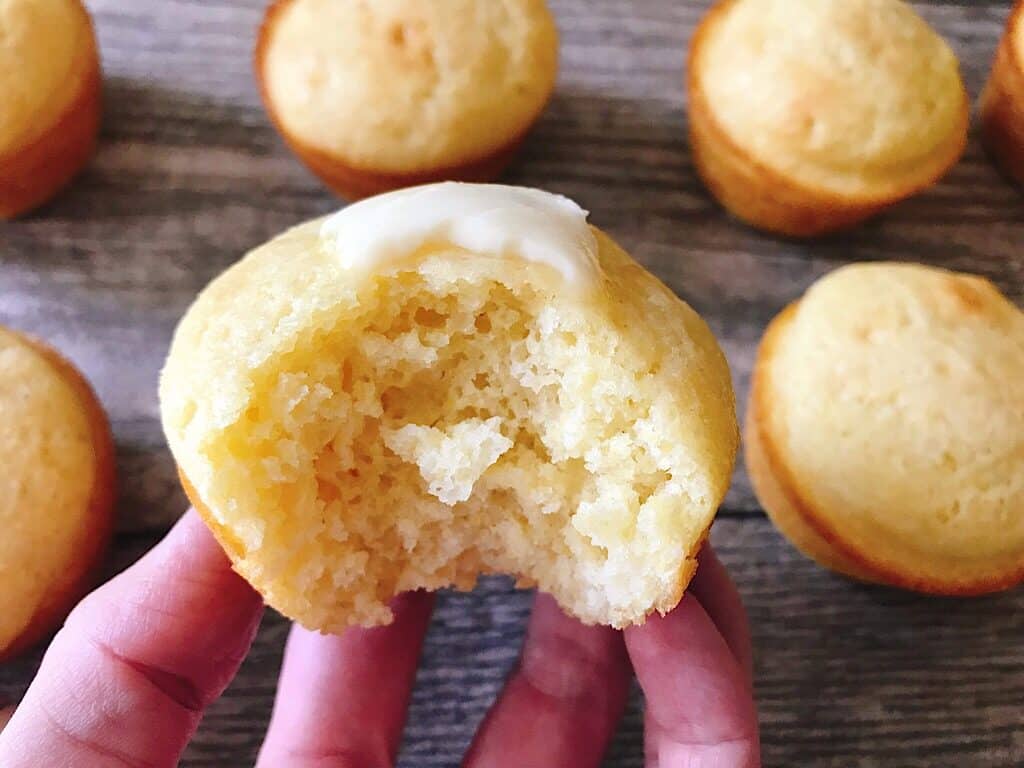 I love making cornbread muffins because they bake faster and they are portion controlled!
After mixing the batter, line a muffin pan with paper liners.

Use a 1/4 cup cookie scoop to add the batter to each cup.

Bake the muffins at 350° for 20 minutes.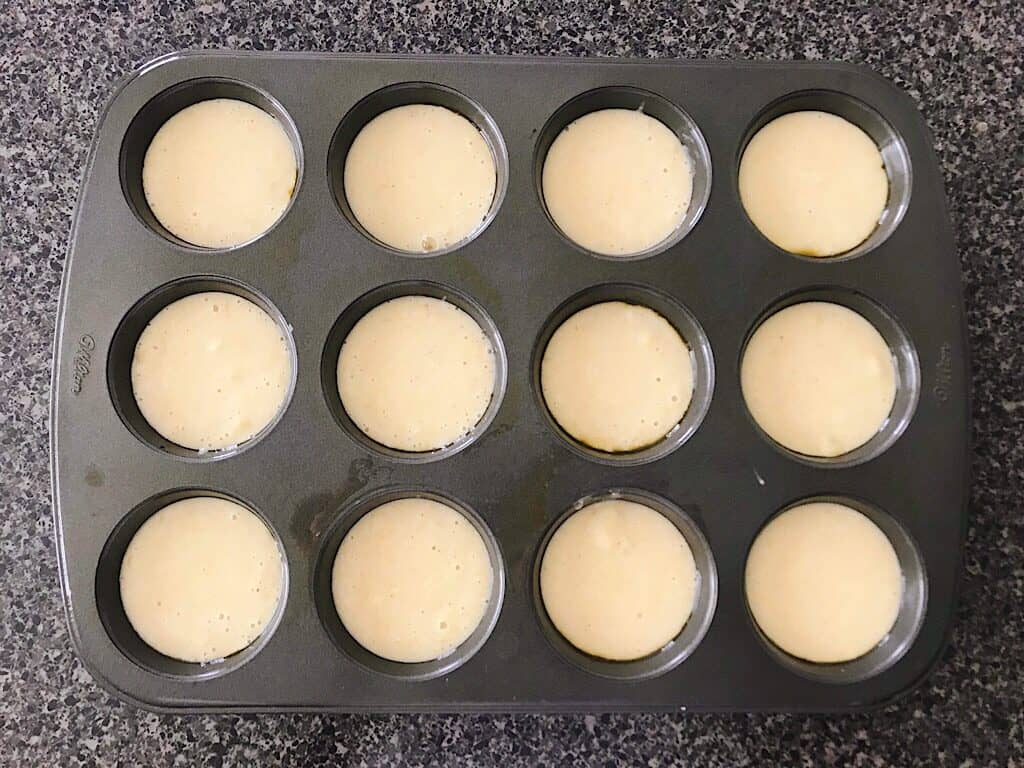 Helpful Kitchen Tools
Be sure to PIN this Corn Bread recipe so that you'll have it when the mood strikes, and I promise that it will!
Dessert Ideas: