This Mexican corn chowder with chicken is the perfect meal for any time of year! The hearty soup and filling, but still light enough to enjoy in the summer. It's great for a winter dinner party or a cozy meal on a cold day. The best part is that it's easy to make, so it's perfect for a busy weeknight.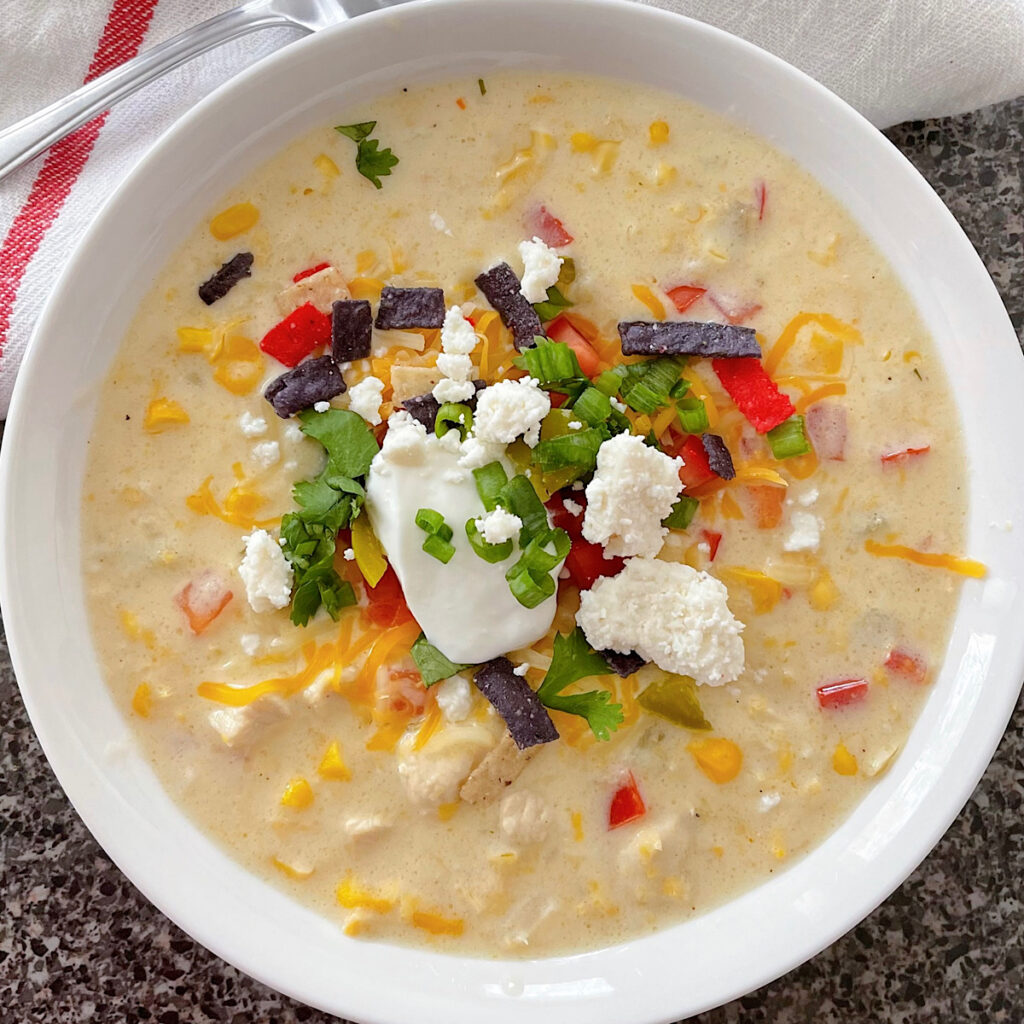 This post may contain affiliate links. When you click on these links, I get a small percentage back at no cost to you! For more information see my disclosure policy.
Below you will find tips, tricks and helpful hints for making this recipe including step by step instructions with pictures. If you would like to go directly to the recipe, scroll down to the recipe card or use the "Jump to Recipe" button at the top of the page.
Why I Love This Mexican Chicken Corn Chowder Recipe
Every year, my neighborhood hosts a soup and chili competition. My competitive side came out and I knew I needed to get to work and create a delicious soup that was also a little unique.
I am a big fan of any recipe with green chiles so I began brainstorming different types of soups that would be tasty with green chilies added.
My husband happens to be a big fan of corn chowder and orders it almost every time he sees it on a restaurant menu.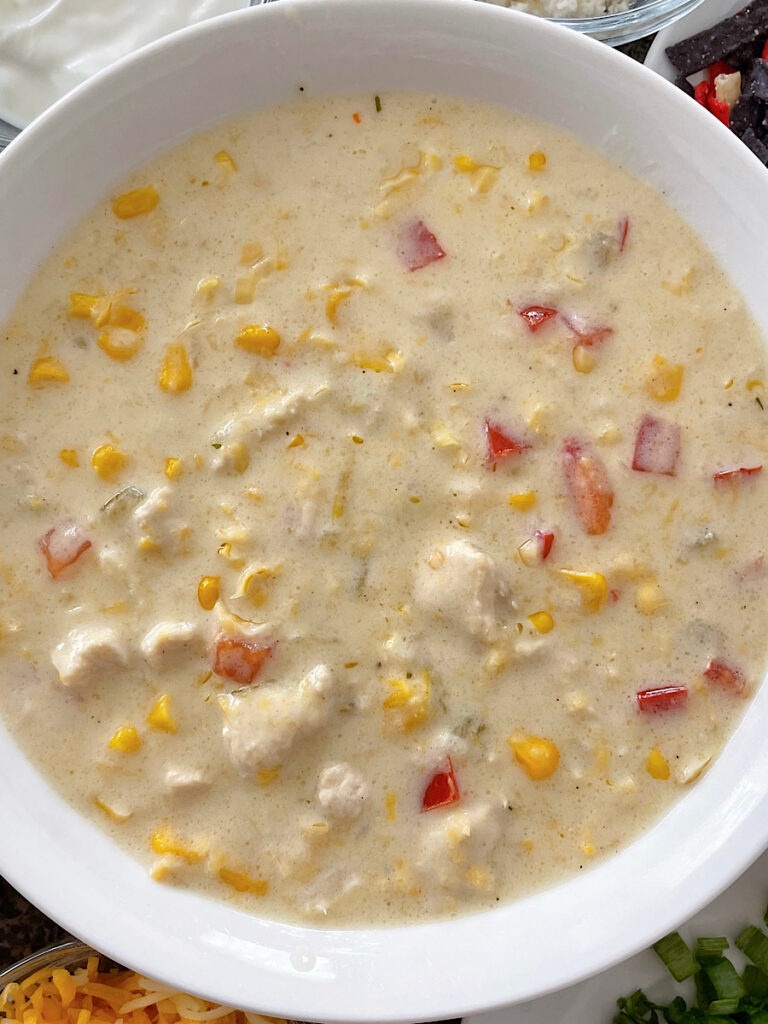 I thought that the sweetness of the corn would pair perfectly with the heat and flavor of the green chilies. Add in some Mexican spices and delicious toppings and behold this Easy Southwest Corn Chowder was born.
I entered the Easy Southwest Chicken Corn Chowder in my neighborhood competition the next year and won first place!
What to Serve with Mexican Corn Chowder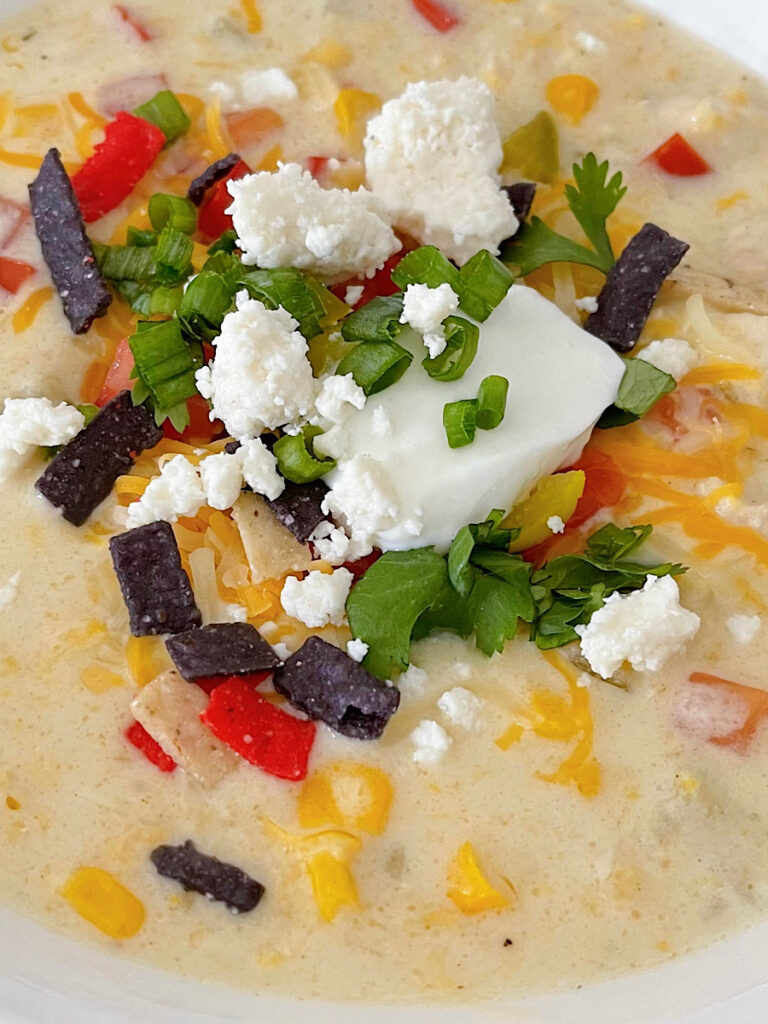 Ingredients for Mexican Corn Chowder
Boneless Skinless Chicken Breast: You will need about two pounds of chicken breast that have been trimmed and cut into bite-size pieces. You could also use leftover rotisserie chicken.
Butter: This will be used when cooking the onions and chicken.
Onion: I like to use a small yellow onion, but you could also use white or sweet onion.
Garlic: I always use fresh garlic cloves that have been minced, but you could also use pre-minced garlic from a jar.
Water: This will be used to dissolve the chicken bullion granules.
Chicken Bullion Granules: This will give the chowder a delicious chicken flavor.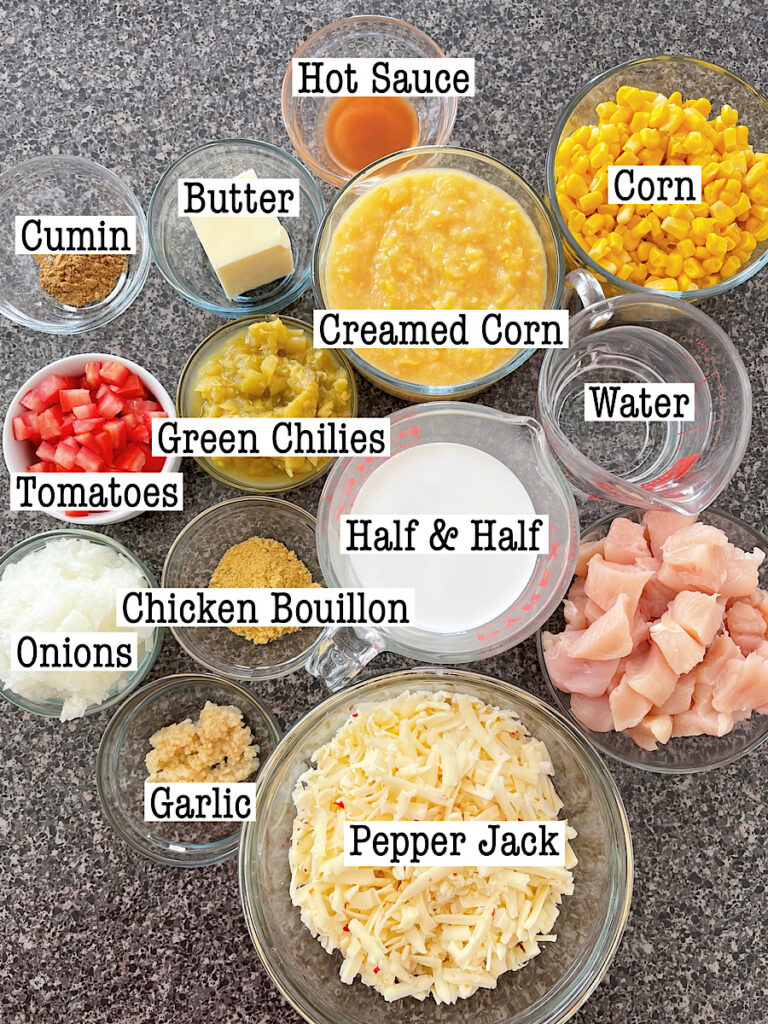 Cumin: This spice is key in giving the chowder a southwest flavor.
Half & Half: This will make the chowder nice and creamy.
Pepper Jack Cheese: You could also use cheddar cheese, but I love the extra spice that pepper jack cheese adds. You can also use Monterey Jack cheese.
Cream Style Corn: You will need two cans of cream-style corn.
Sweet Corn: You will also need one can of regular corn. Drain the corn before adding it to the soup.
Green Chilies: I like to use mild green chilies, but you could also use hot green chilies if you like your chowder with a little more spice.
Hot Sauce: I like to use Cholula hot sauce, but you could also use Tabasco® sauce or your favorite hot sauce for a little kick.
Tomato: I like to use fresh tomatoes, but you could also use canned diced tomatoes.
Optional Soup Toppings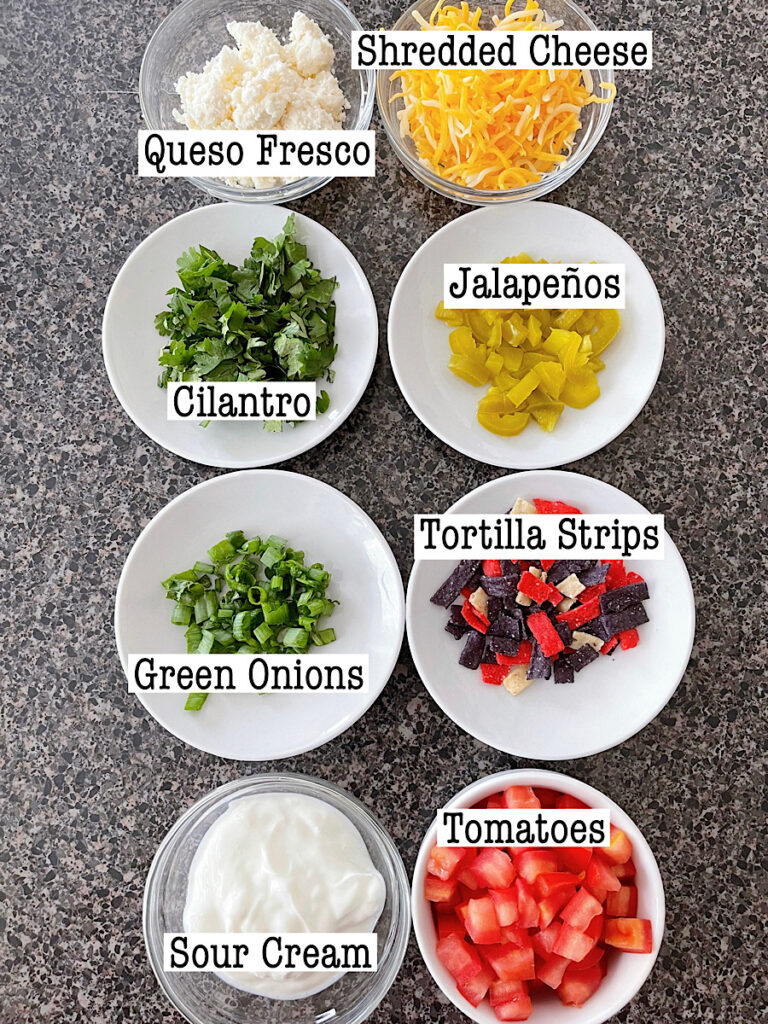 How to Make Mexican Corn Chowder
[1] Begin by melting the butter in a large pot over medium-high heat. Add the diced chicken and diced onion to the pot with the butter. Stir occasionally until the chicken is cooked through. Add the minced garlic and cook for one minute more.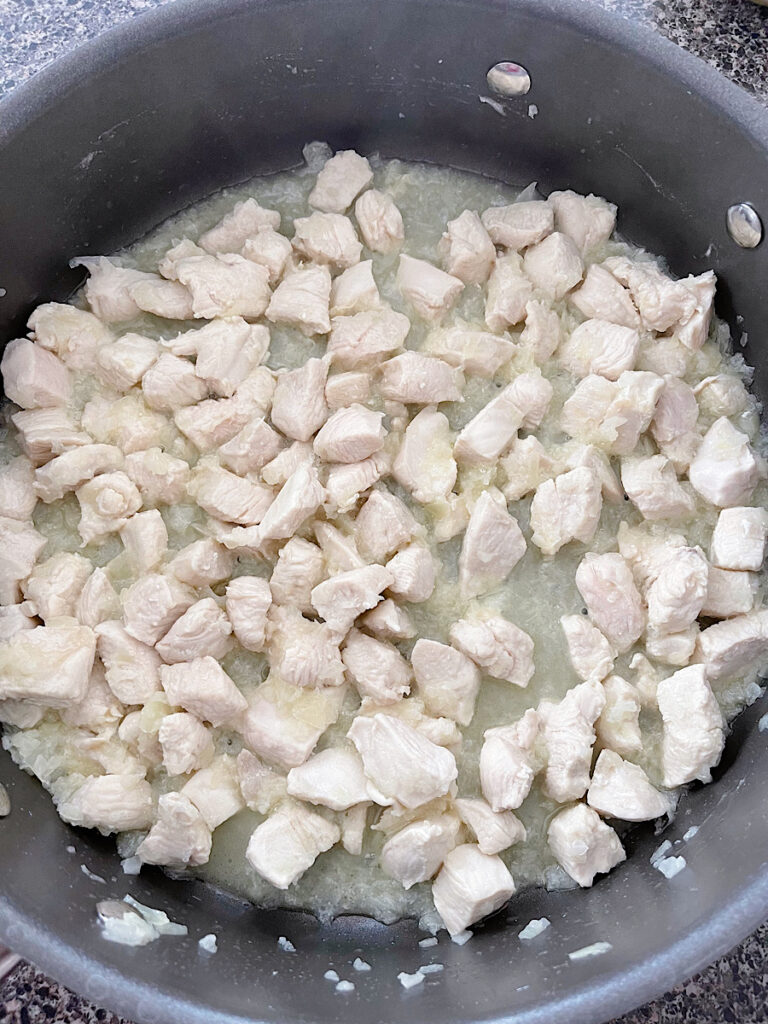 [2] Pour in the water, chicken bouillon, and cumin. Bring the soup to a low boil. Once it is boiling, reduce the heat and cover. Let the soup simmer for 5 minutes.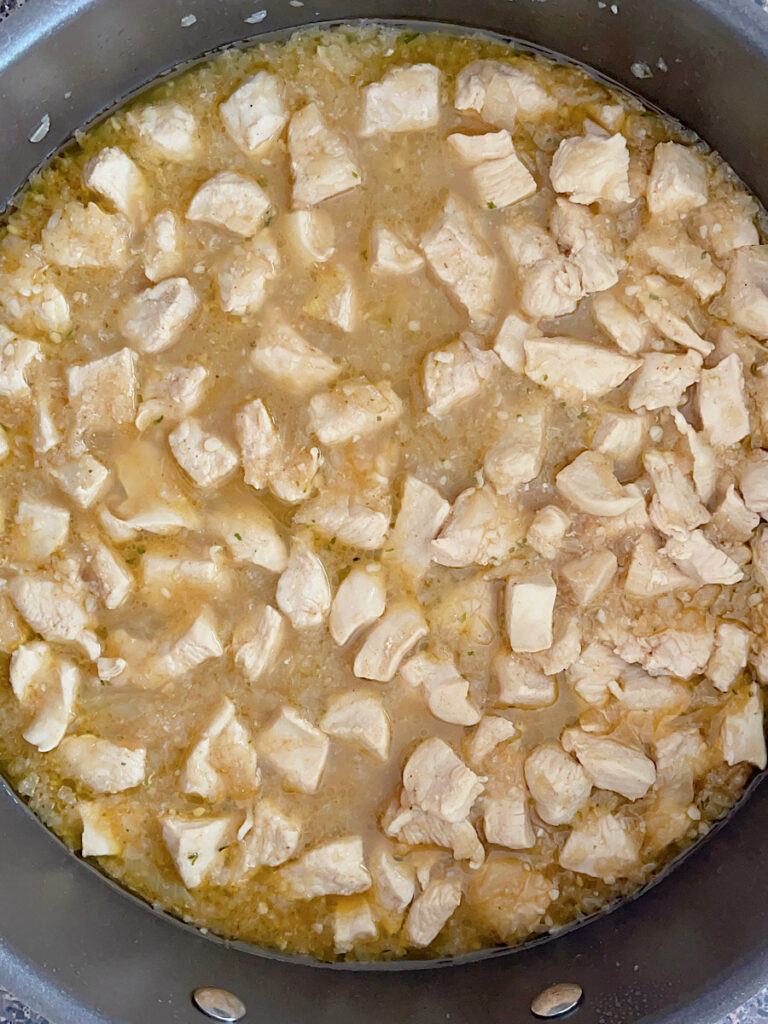 [3] Add the half and half, shredded pepper jack cheese, cream style corn, corn kernels, green chilies and hot sauce. Stir together until it has heated through and the cheese is melted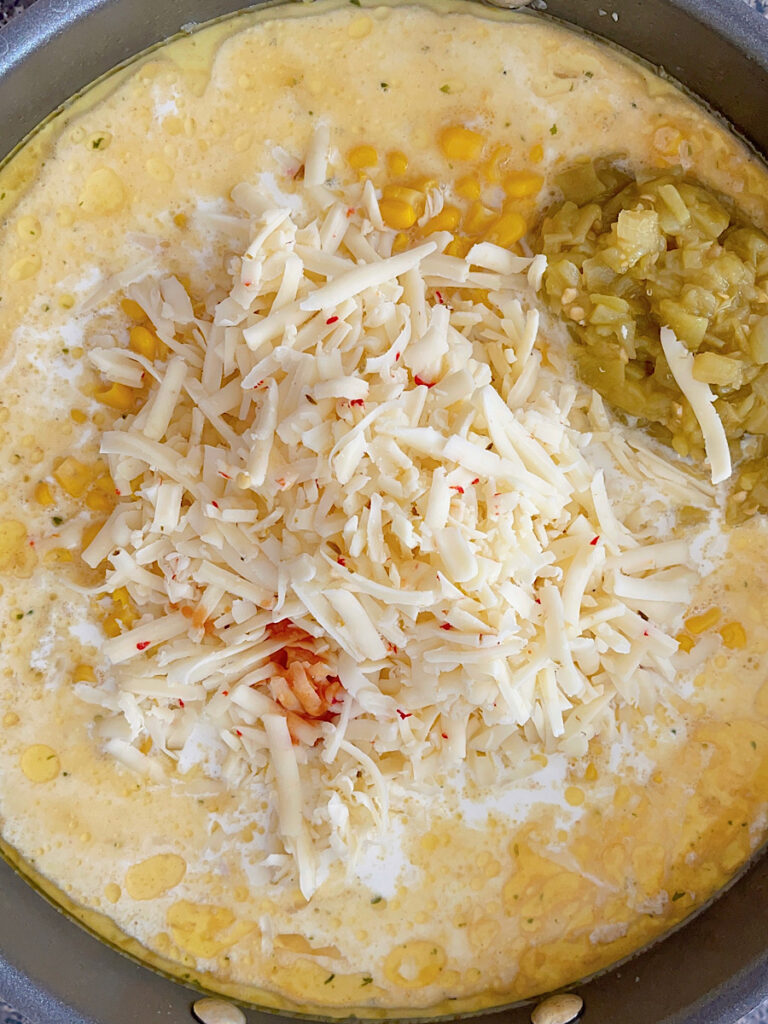 [4] Mix in the chopped tomatoes and serve with your desired toppings.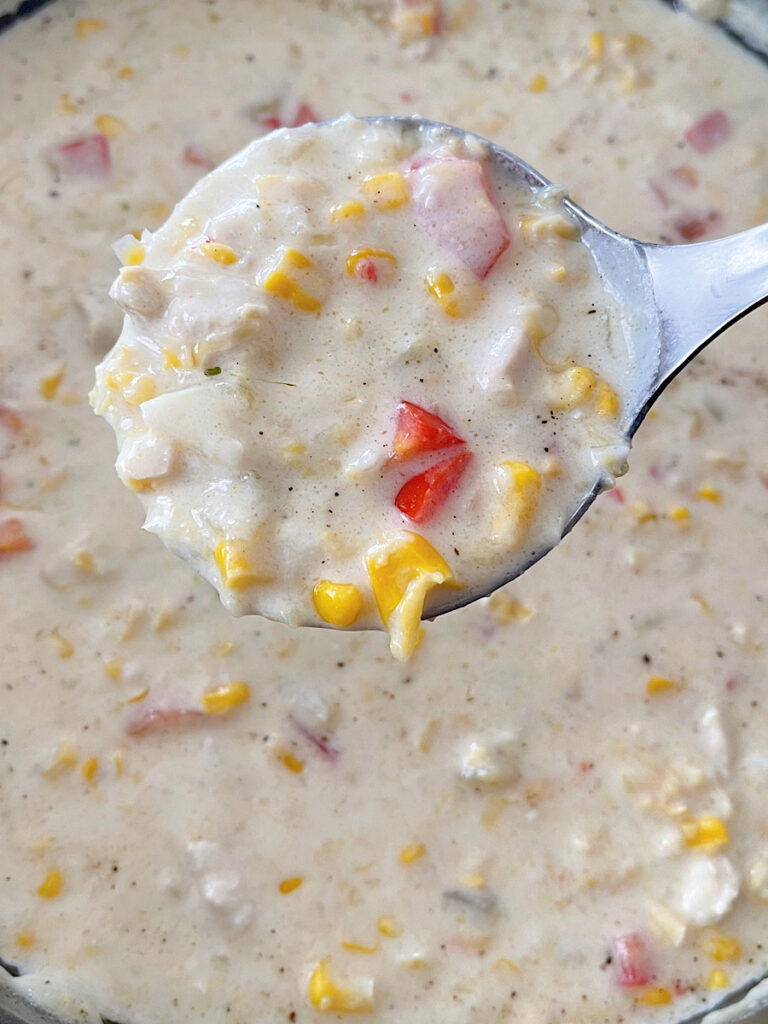 Helpful Kitchen Tools
How to Store Leftovers
This hearty chowder can be stored in an airtight container in the fridge for up to 5 days. I do not recommend freezing this soup as it may cause the half and half to curdle.
Reheating Tips
The best way to reheat this corn chowder is on the stove over medium heat. You may need to add a little bit of water or milk to thin it out as it reheats.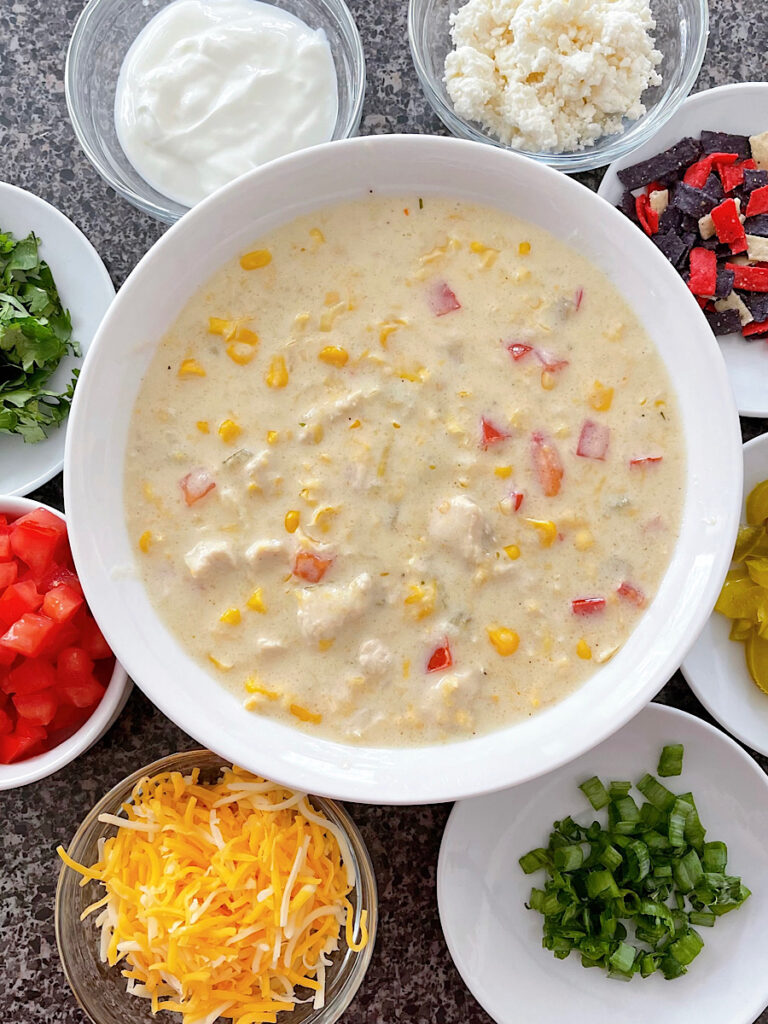 Instant Pot Instructions
[1] Turn the Instant Pot to the Saute feature and melt the butter. Add the diced chicken and the diced onion and stir occasionally until the chicken is cooked through. Add the garlic and cook for one more minute.
[2] Turn the instant pot off, and add the water, chicken bouillion, cumin, cream-style corn, corn, and green chilis. Place the lid on the Instant Pot and ensure that the seal is set to close. Set the Instant Pot to pressure cook on high for 8 minutes.
[3] Once the pressure cooking is complete, do a quick release then remove the lid and set to Saute again.
[4] Add the half and half, shredded cheese, and hot sauce and stir until the cheese has melted. Turn the Instant Pot to warm and stir in the chopped tomatoes. Serve with salt and pepper.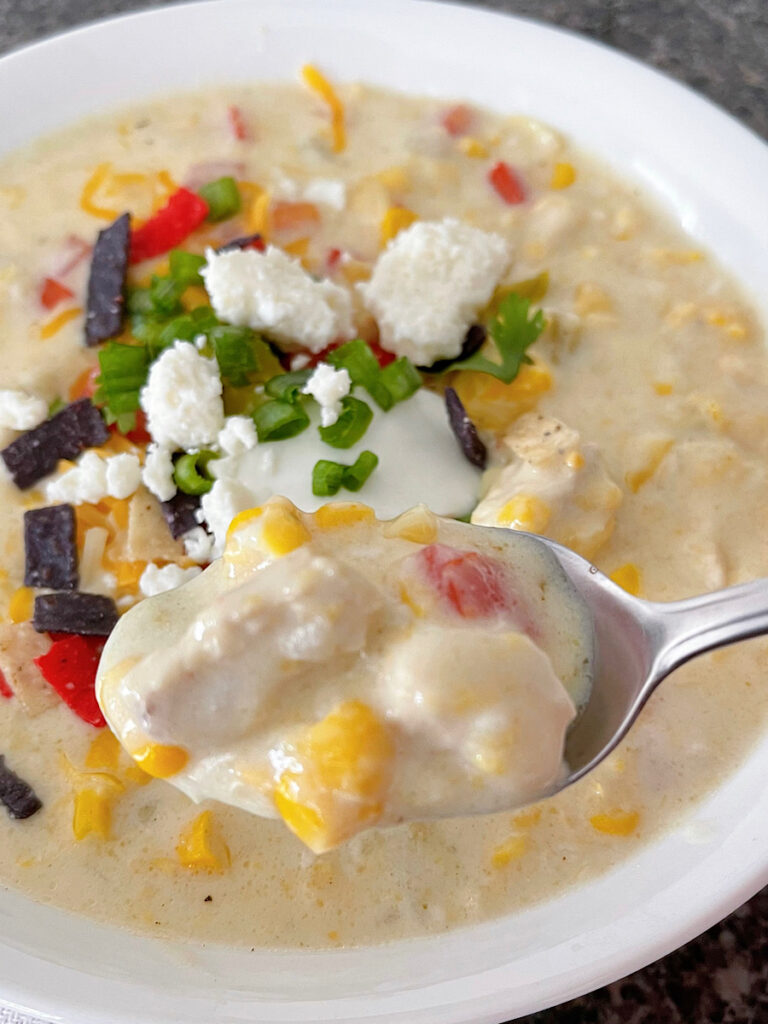 Slow Cooker Corn Chowder Instructions
[1] Add the diced chicken, diced onion, garlic, water, chicken bouillion, creamed corn, corn, and green chiles to a greased slow cooker.
[2] Cover and cook on low heat for 7-8 hours or high heat for 3-4 hours.
[3] Stir the half and half, shredded cheese, and hot pepper sauce during the last half hour of cooking time.
More Soup Recipes:
Watch the video: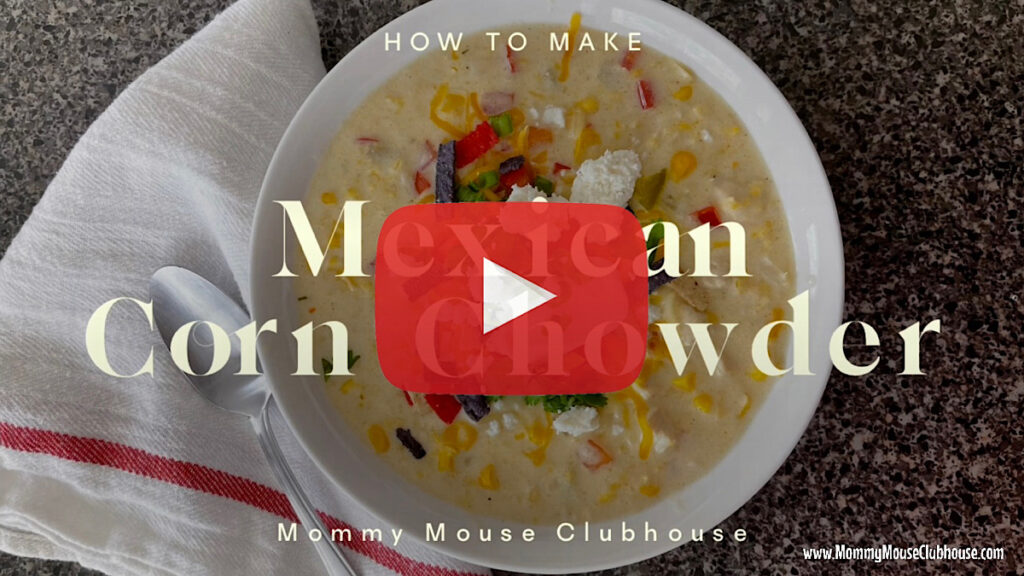 Pin for later: