A super easy and Cheesy Tortellini Tomato Soup, made in the Instant Pot or Slow Cooker. Creamy and full of Italian flavors. A yummy recipe for the whole family!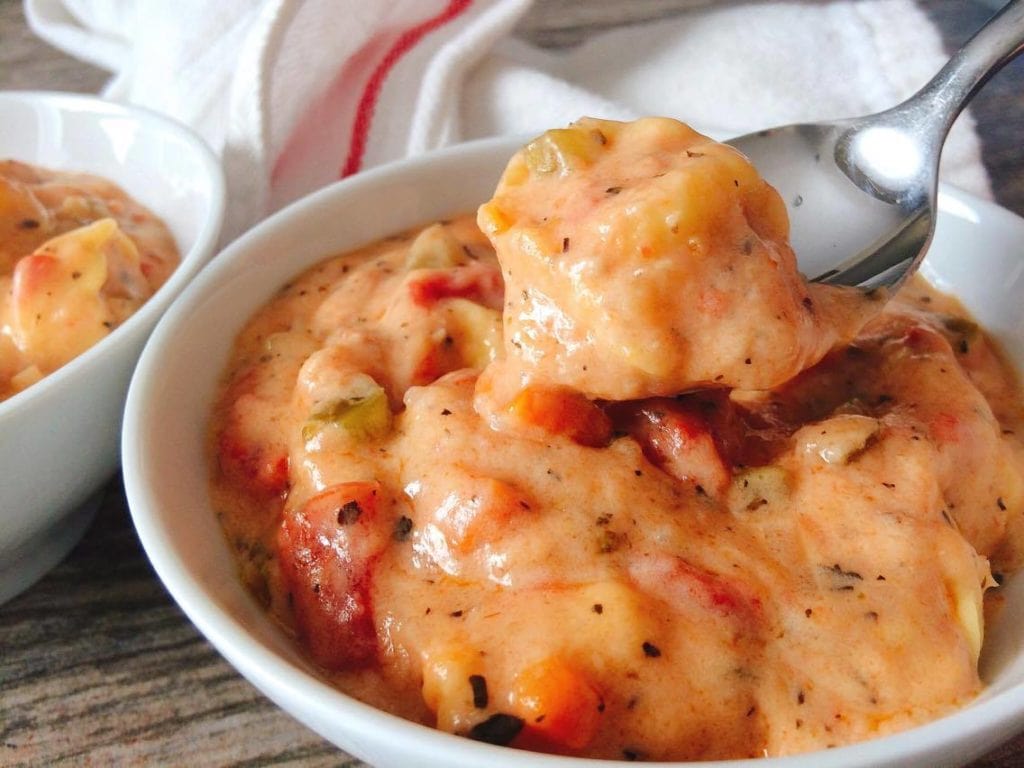 This post may contain affiliate links. When you click on these links, I get a small percentage back at no cost to you! For more information see my disclosure policy.
*Check the recipe notes below for slow cooker instructions.
I've finally jumped on the Instant Pot bandwagon. I saw everyone posting delicious, quick, and simple recipes using the Instant Pot and I had to try it.
So I bought one a few months ago and have been playing with it ever since, now I'm a believer. This appliance is the bomb.com! I love that I can prepare healthy meals in a fraction of the time and it always turns out so yummy.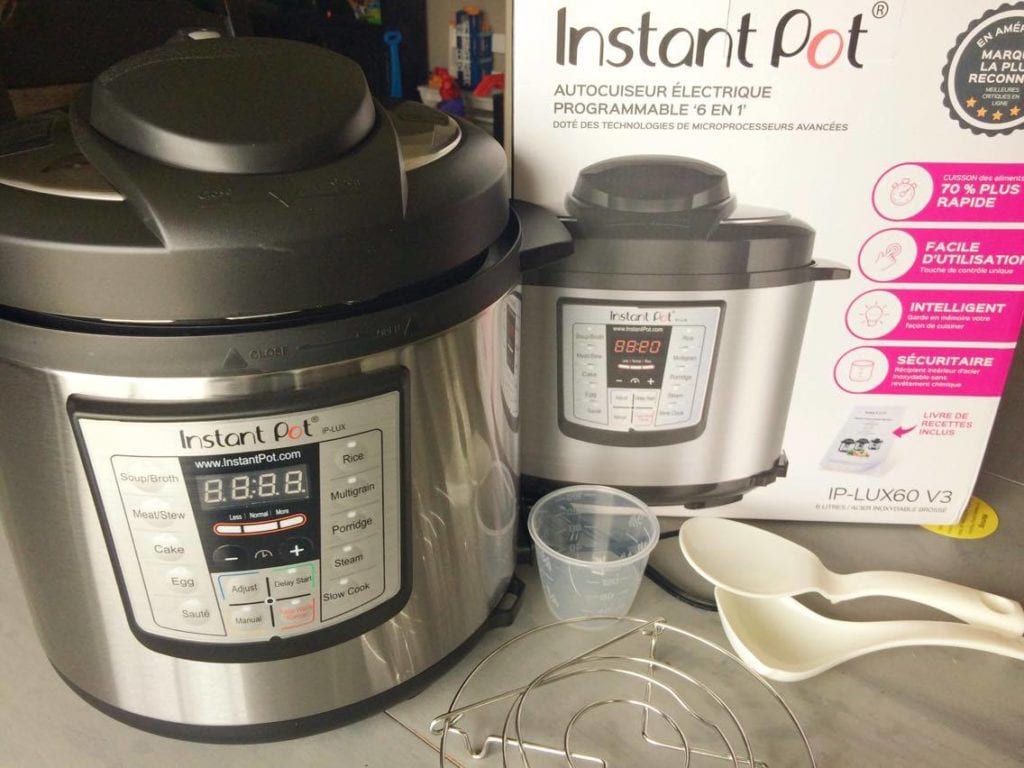 Cheesy Tortellini Tomato Soup is the first Instant Pot recipe that I have posted and boy is it good. This is a soup that I have made both in the slow cooker and on the stove with great results. I wanted to convert this recipe so that I could have yet another reason to use my Instant Pot.
Here we are. This soup is so hearty and flavorful and is packed with veggies! My picky kids, who don't like vegetables, didn't even realize they were there! This soup comes together quickly but will taste like its been simmering on the stove all day!
Soup Ingredients
*Ingredient amounts are located in the recipe card at the end of this post.
Onion
Celery
Carrots
Diced Tomatoes
Chicken Broth
Bay Leaf
Basil
Oregano
Garlic Powder
Salt
Black Pepper
Frozen Tortellini
Flour
Butter
Half and Half
Grated Parmesan Cheese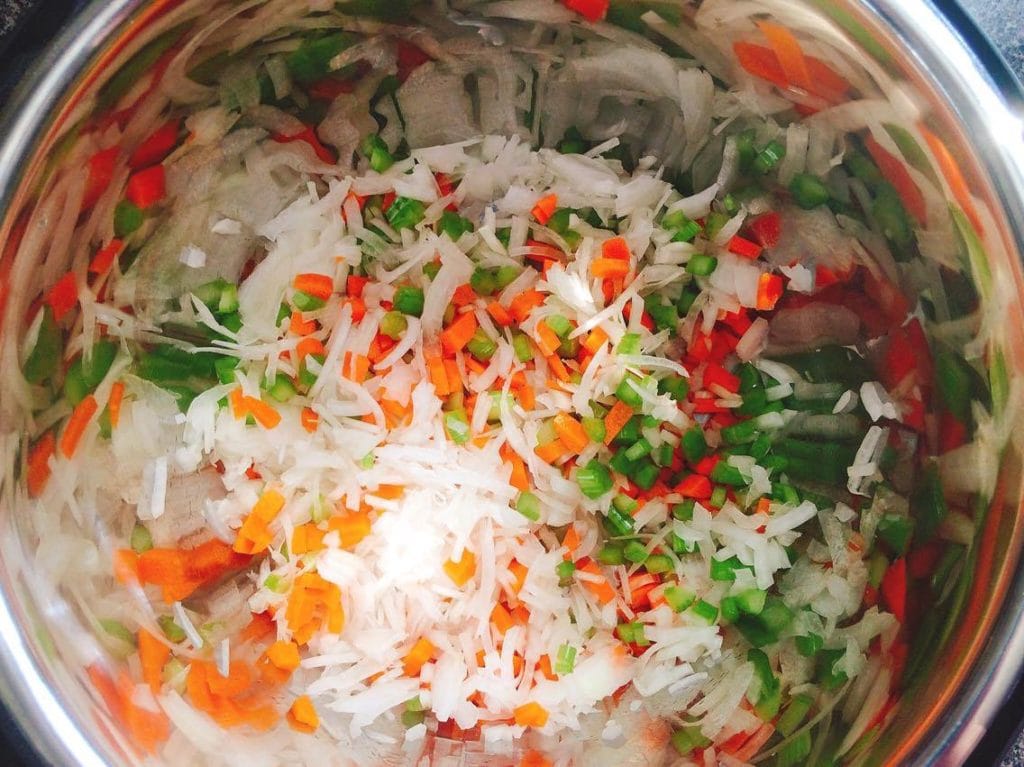 Soup Instructions
[1] Begin by adding the two cans of diced tomatoes, celery, carrots, onions, oregano, basil, bay lear, salt, pepper, garlic powder, and chicken broth to the Instant Pot.
[2] Close the lid and make sure that the steam valve is sealed. Press the soup button and let it do its magic.
[3] When the time is up, use the quick release method to allow the steam to escape from the Instant Pot.
[4] On the stovetop over medium heat, prepare a roux for the soup by melting the butter in a sauce pan and adding the flour. Once that is combined, mix in one cup of soup. Add two more cups of soup and stir.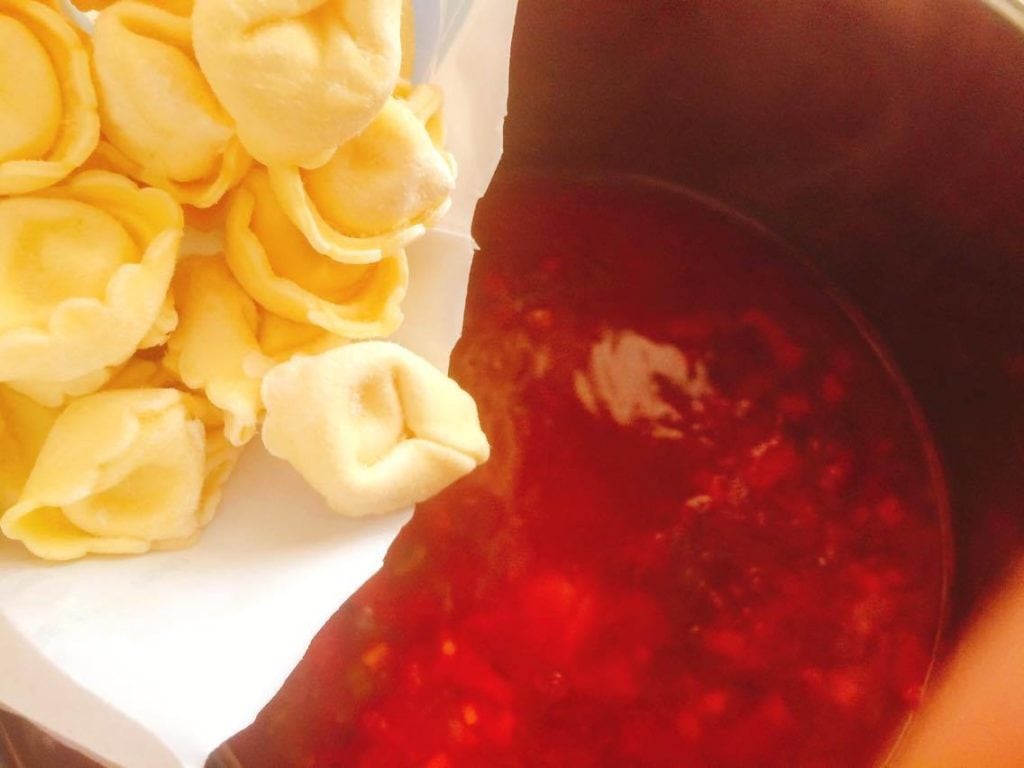 [5] Turn the Instant Pot on Saute and bring it to a boil. Add the frozen cheese tortllini to the soup and allow it to boil for 2-3 minutes.
[6] Turn the Instant Pot on warm and add the roux mixture back into the soup. When the soup begins to thicken, add the parmesan and warmed half and half. Stir until the cheese is melted.
[7] Add more salt and pepper if needed.
[8] Serve warm, topped with shredded parmesan cheese and warm breadsticks on the side.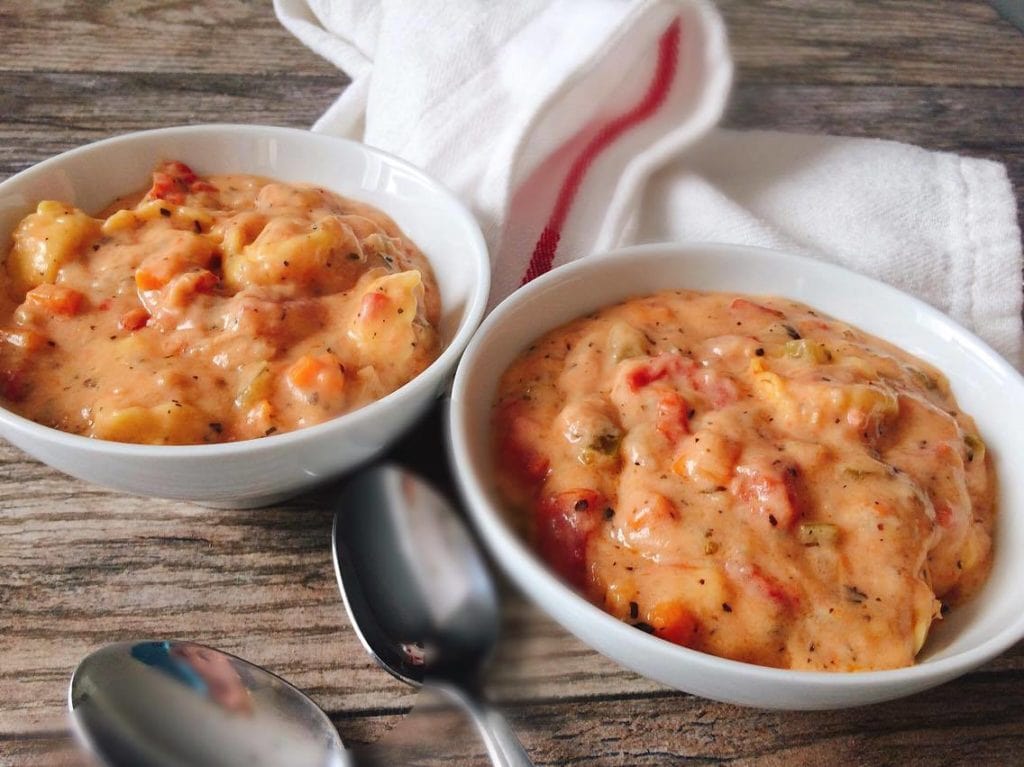 Soup Recipes to Try: