A delicious tossed Italian salad with your favorite dressing and loaded with healthy vegetables, pepperoni, cheese, and drizzled with balsamic glaze. Serve as a meal on it's own or as a side dish!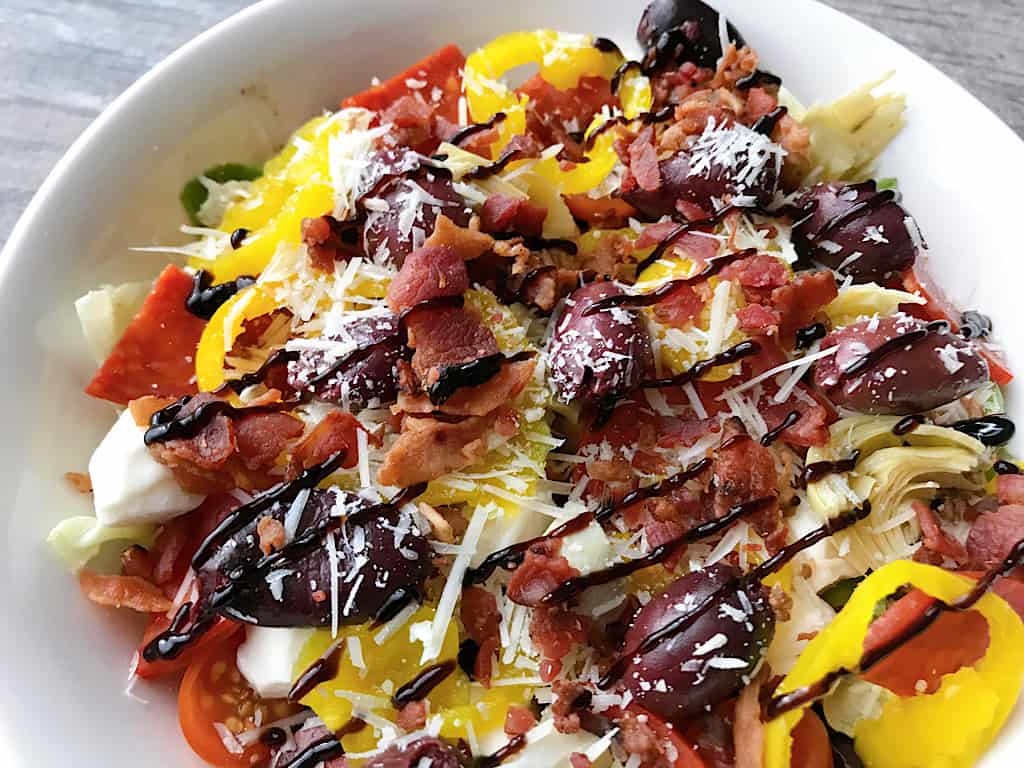 This post may contain affiliate links. When you click on these links, I get a small percentage back at no cost to you! For more information see my disclosure policy.
Below you will find tips, tricks and helpful hints for making this recipe including step by step instructions with pictures. If you would like to go directly to the recipe, scroll down to the recipe card or tap "Jump to Recipe" at the top of the page.
We have kind of been in a salad rut lately. I love the salads that are in our rotation like this Big Mac Chopped Salad, this Protein-Packed Cobb Salad, and my favorite Honeycrisp Harvest Salad.
But I've felt like we needed to add something different to our routine. A few weeks ago, we were passing through Las Vegas on our way to Disneyland, and we stopped to eat dinner at BJ's Restaurant.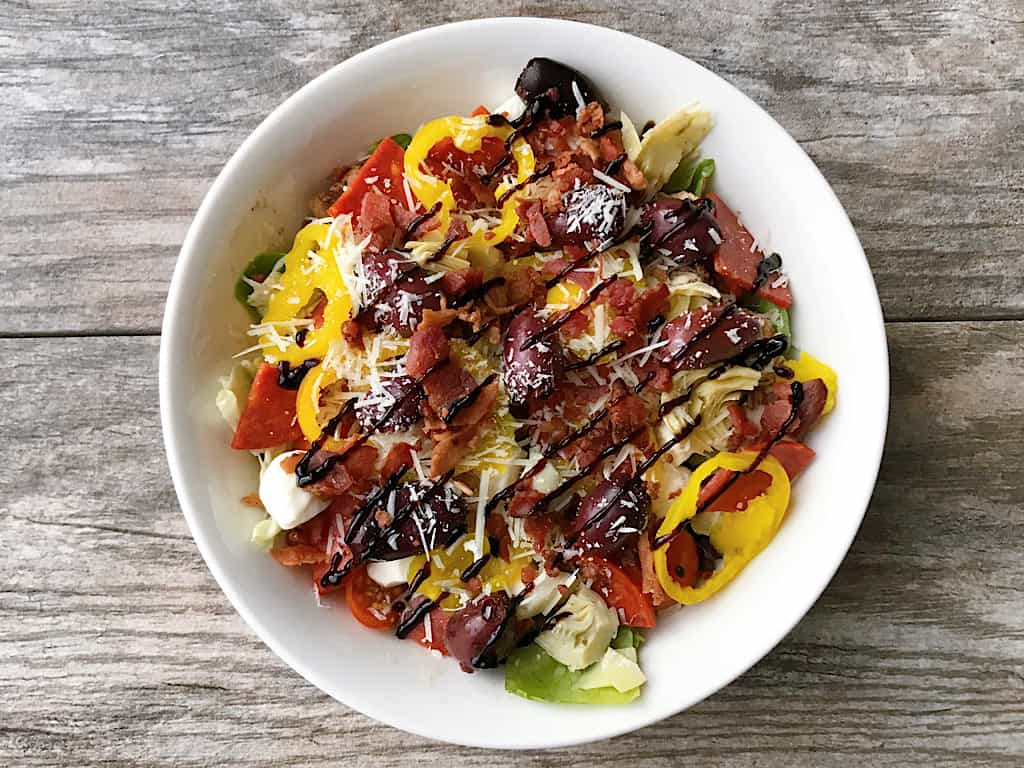 I was craving salad at the time and came across their Enlightened Grilled Chicken Antipasto Salad and decided to try it. It was amazing!
When we returned home from our vacation, I looked up the ingredients and started to come up with a recipe to re-create this salad at home.
The result is delicious! My 12-year-old wanted to taste my salad and asked for his own bowl. I've never seen him gobble up so many vegetables in my life!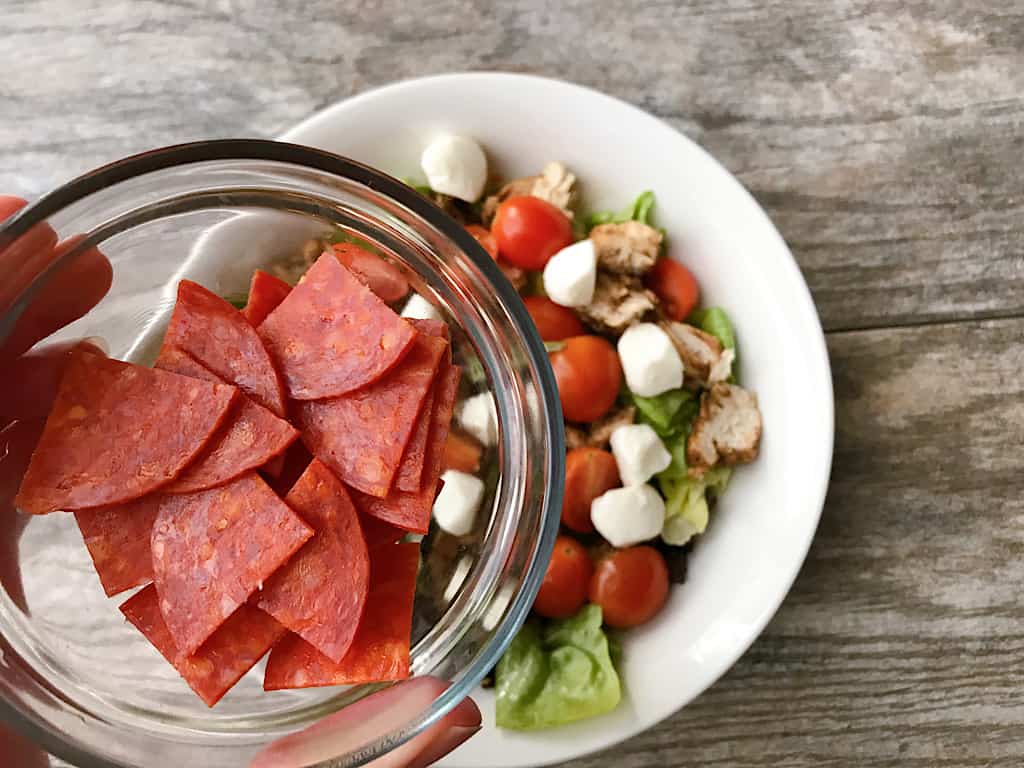 Ingredients for Tossed Italian Salad
1 Head of Lettuce, I use Romaine or Butter Lettuce

1/2 Cup of your Favorite Italian Salad Dressing

2 Cups Grilled or Rotisserie Chicken, Diced

4 Ounces Pepperoni Slices

1 Cup Grape Tomatoes, halved

1 Cup Fresh Mozzarella

1 Cup Seasoned Artichoke Hearts, diced

1/2 Cup Kalamata Olives

2/3 Cup Peperoncinis, sliced

1/4 Cup Bacon Pieces

1/2 Cup Parmesan, shredded

Balsamic Glaze for drizzling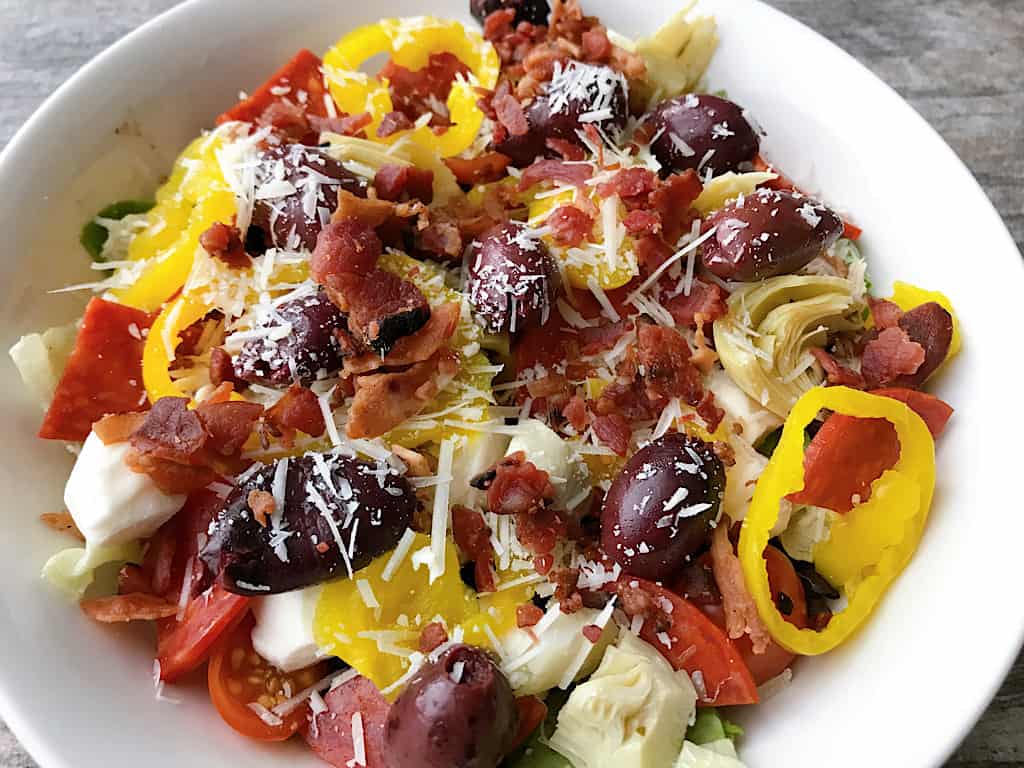 How to Make Tossed Italian Salad
Wash and chop the lettuce and add it to a large bowl.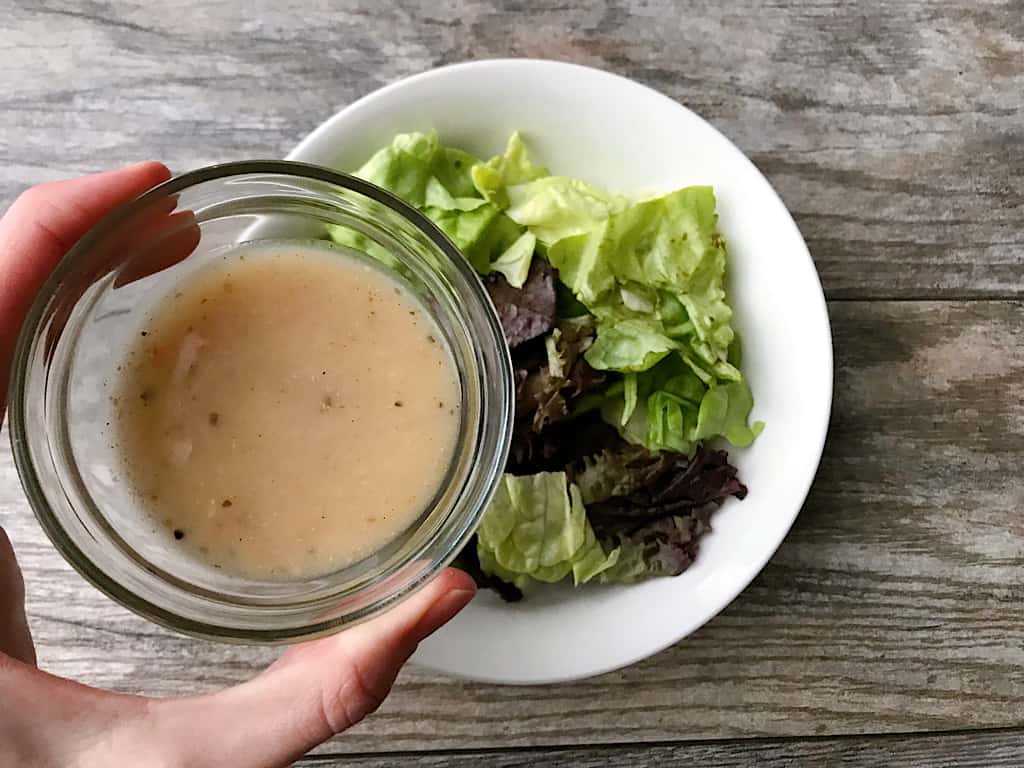 Measure 1/2 cup of your favorite Italian dressing, add it to the bowl and toss the lettuce to coat in the dressing.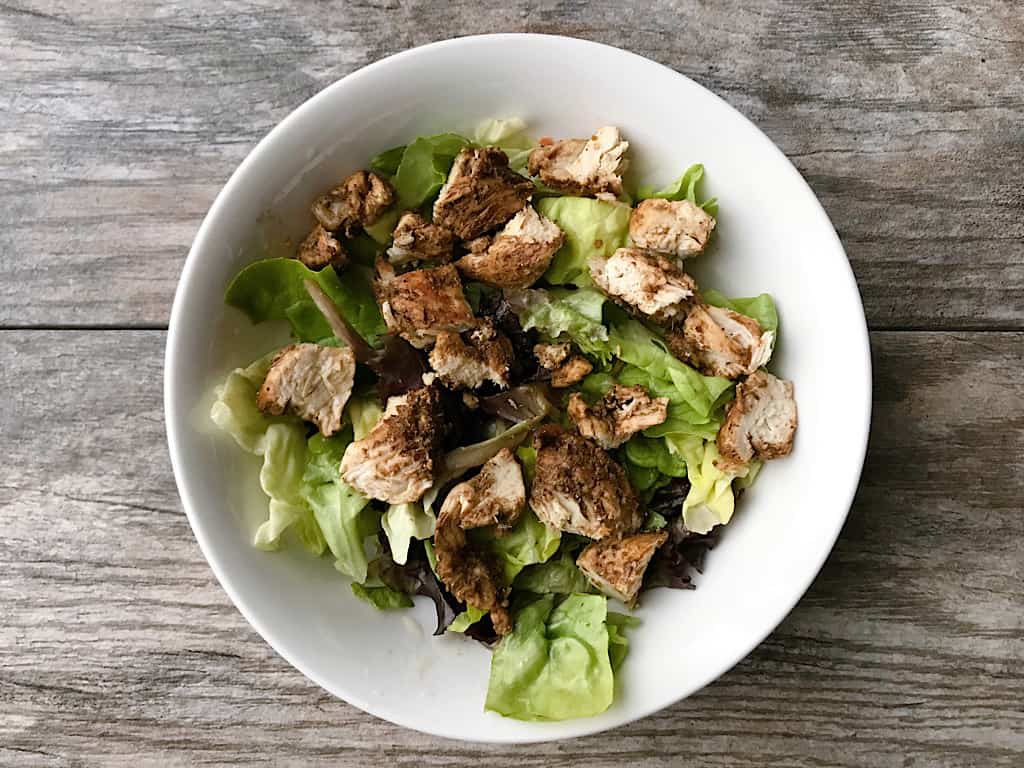 Add the diced chicken, pepperoni, halved tomatoes, mozzarella, artichoke hearts, olives, and peperoncini peppers.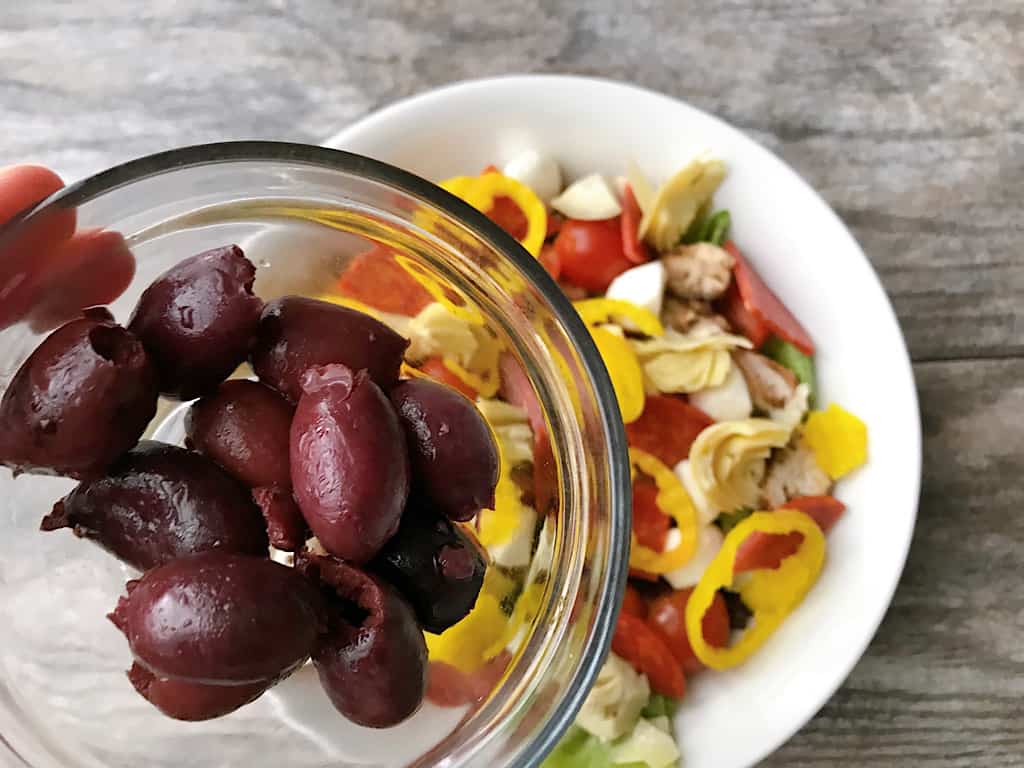 Stir the salad ingredients together until mixed well.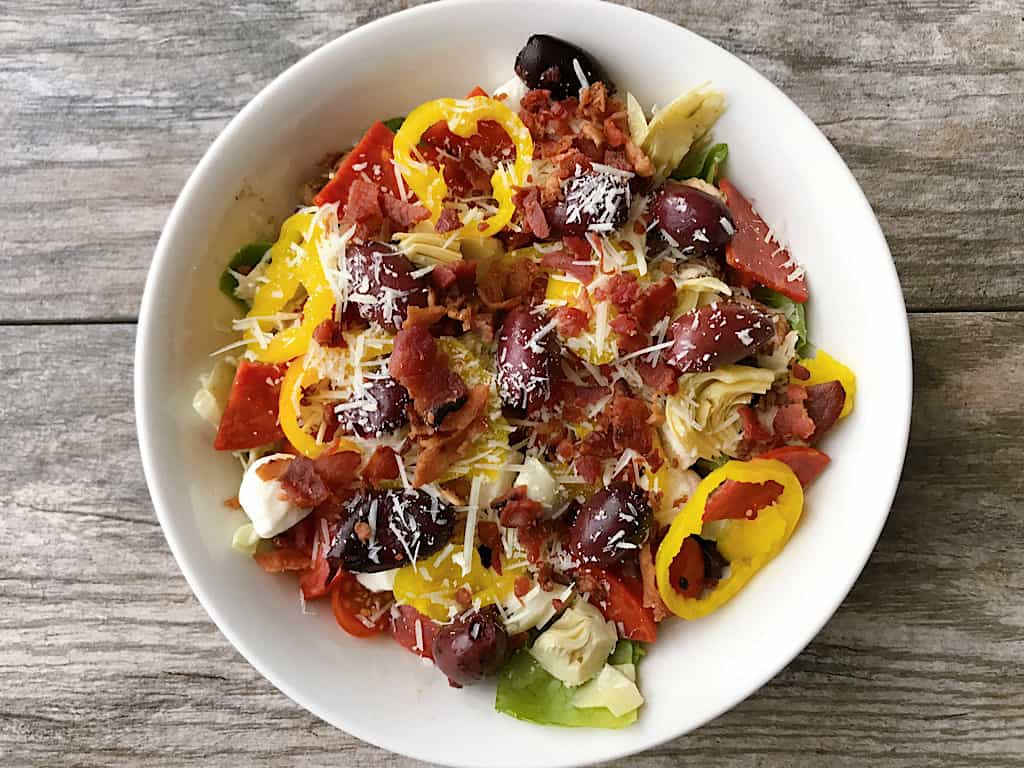 Sprinkle the parmesan cheese over the top of the salad, and drizzle with balsamic glaze.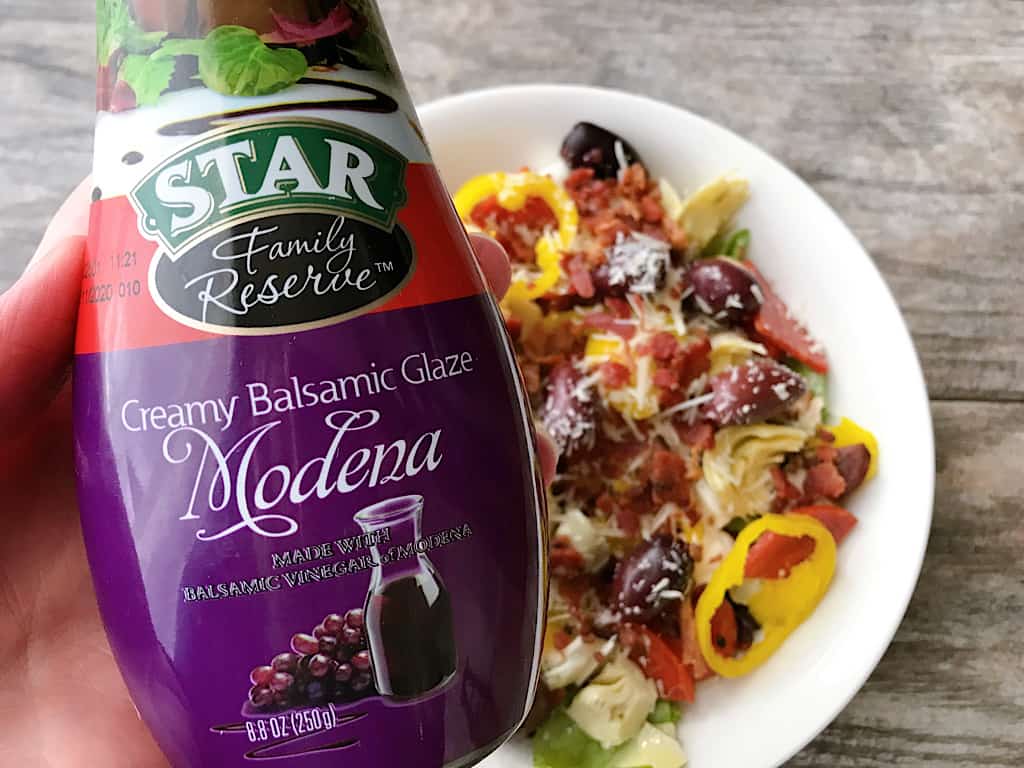 What to serve with Tossed Italian Salad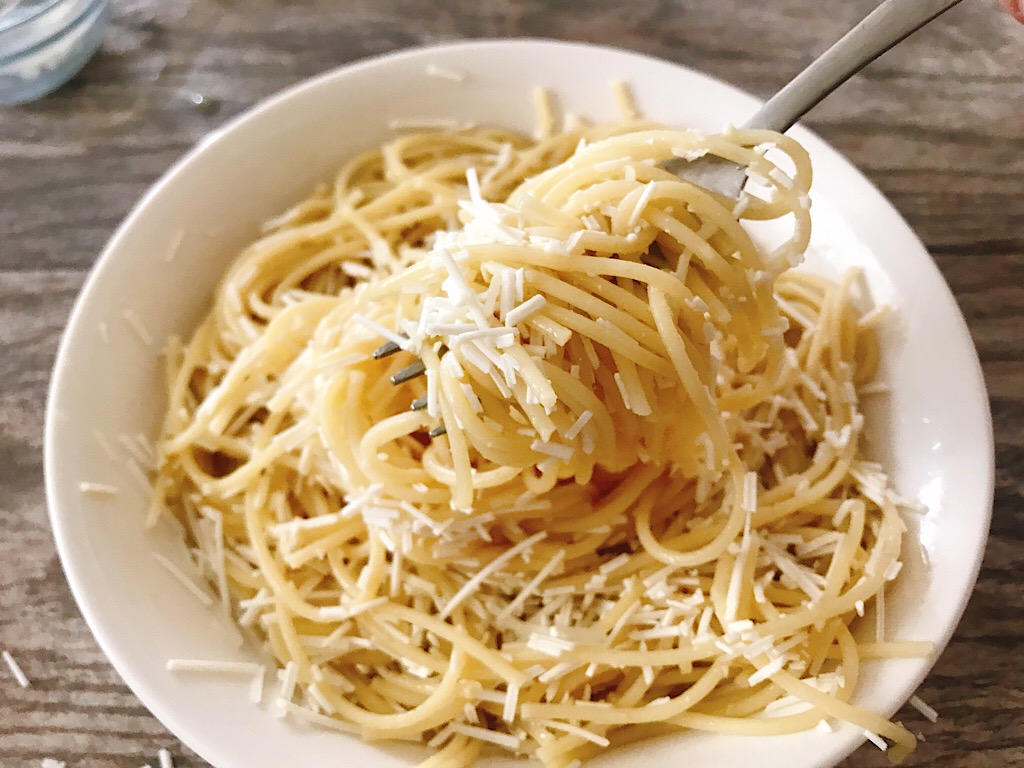 Other Low Carb Recipes: