A delicious and filling, low-carb Keto Pizza made with a cheesy crust and your choice of toppings!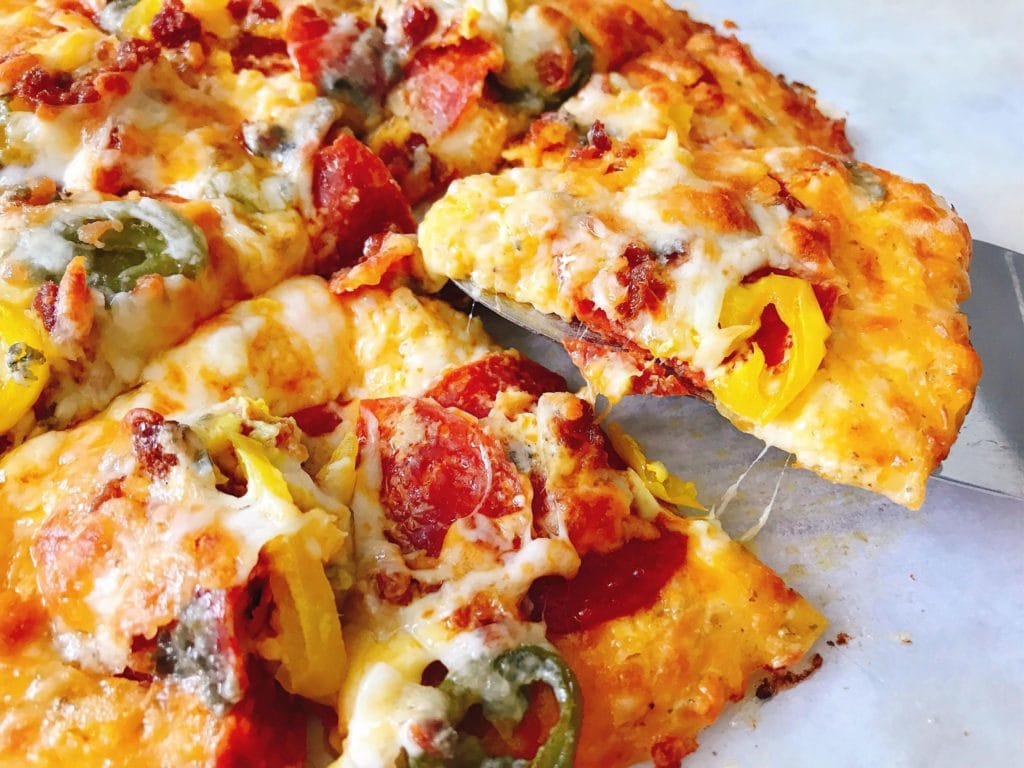 This post may contain affiliate links. When you click on these links, I get a small percentage back at no cost to you! For more information see my disclosure policy.
A few months ago, my husband started talking about this diet one of his co-workers was doing called, Keto, which is basically a low carb/high fat diet.
After a little explanation of what was involved, we decided that we wanted to try it as well. Fast forward about six months, and I am down 20 pounds! I also feel great and have a lot more energy!
Before beginning any new diet, I recommend doing your research and consulting your doctor.
This Keto Pizza recipe has been a total game changer. I am a creature of habit and often eat the same things each day.
Keto Pizza has become one of our go-to recipes and we eat it at least once or twice a week. It can easily be thrown together and baked in a total of 20 minutes, which is a total win on busy weeknights.
I will say that it involves a lot of cheese, but who doesn't love cheese? This pizza can totally be customized to your personal taste with the toppings. Just make sure your toppings are Keto friendly.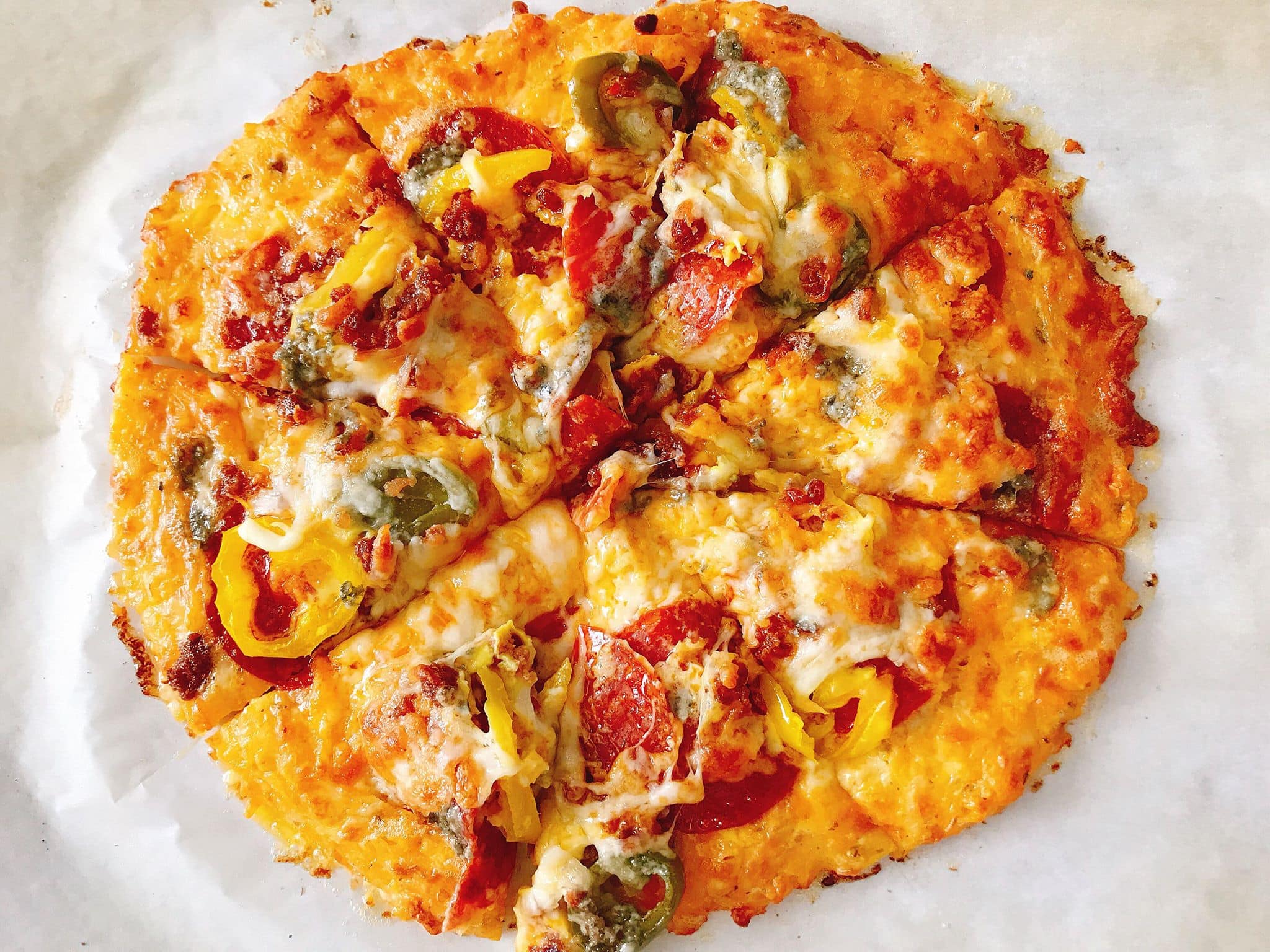 I usually make this pizza for my husband and I. It is definitely enough for two, but if you're planning to serve more people, you can easily double this recipe and bake both pizzas on the same baking sheet, side by side.
Ingredients for Keto Pizza
1 Cup Shredded Mozzarella Cheese
1 Cup Shredded Cheese of your choice
1/2 Teaspoon Italian Seasoning
1/2 Teaspoon Garlic Powder
Pinch of Red Pepper Flakes
1 Egg
Keto Friendly Pizza Toppings (pepperoni, sausage, bacon pieces, blue cheese crumbles, feta cheese, roasted red peppers, jalapeños, banana peppers)
Helpful Kitchen Tools
How to Make Keto Pizza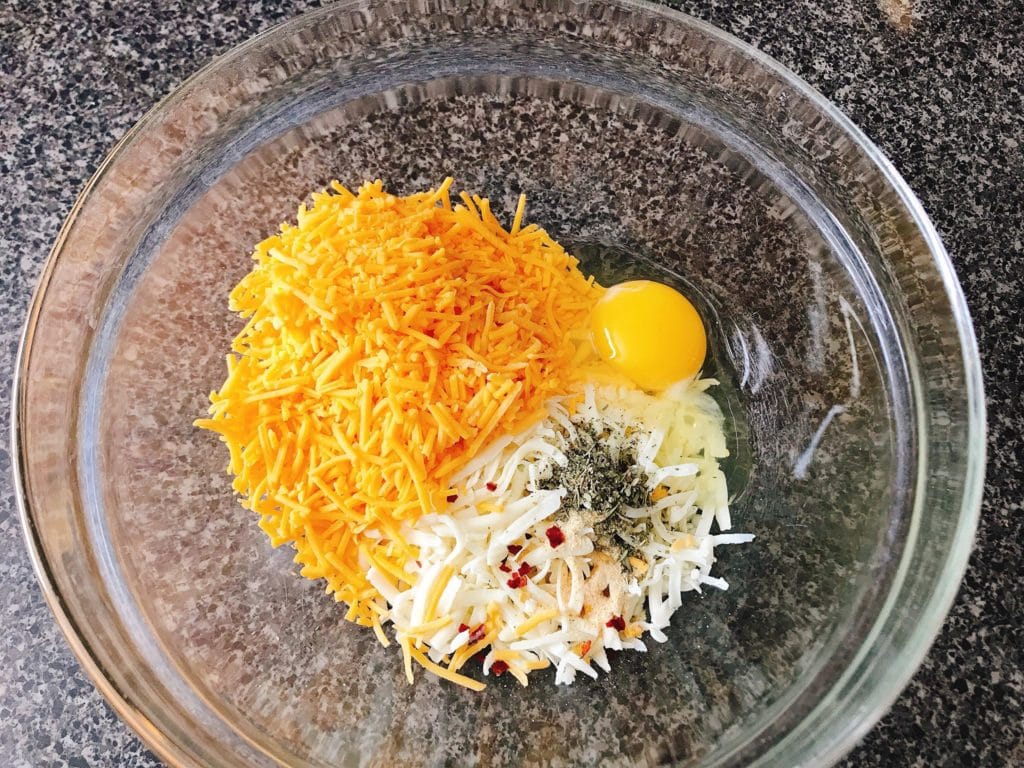 [1] Add both types of shredded cheese (reserve a little for the top), the Italian seasoning, the garlic powder, the red pepper flakes, and the egg to a bowl.
[2] Mix all of the ingredients together until the egg is incorporated.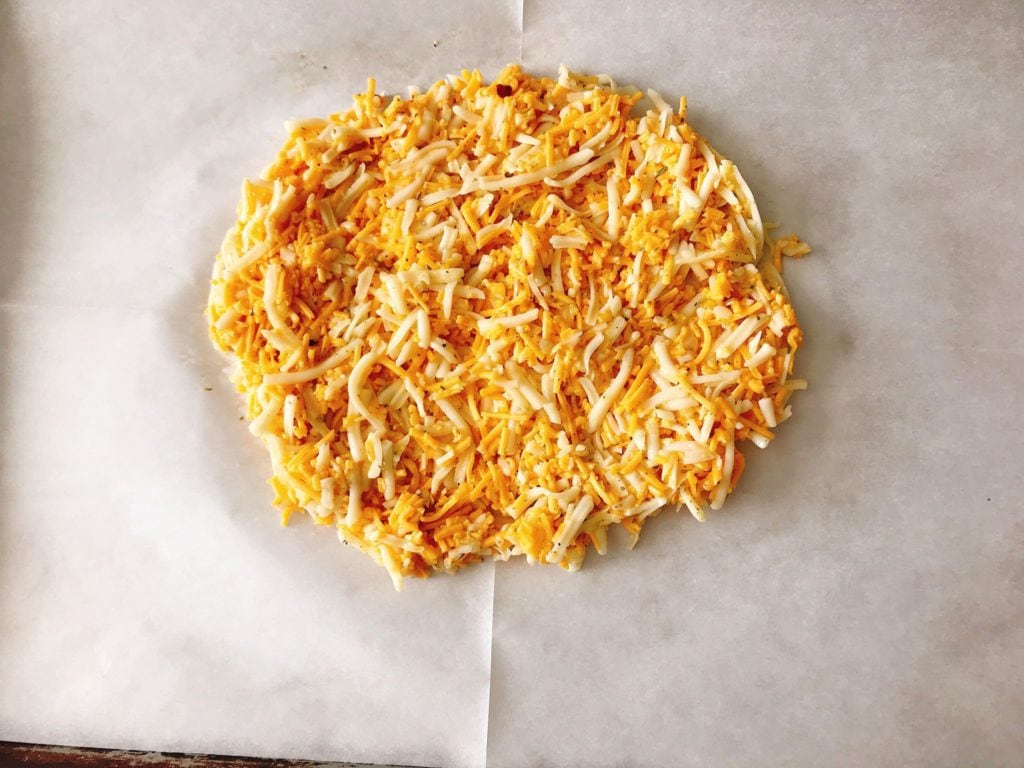 [3] Line a baking sheet with parchment paper and pour the cheese mixture into the center.
[4] Spread it out so that it is in the shape of a circle.
[5] Add your toppings on the "cheese crust" to your liking and top with the reserved shredded cheese.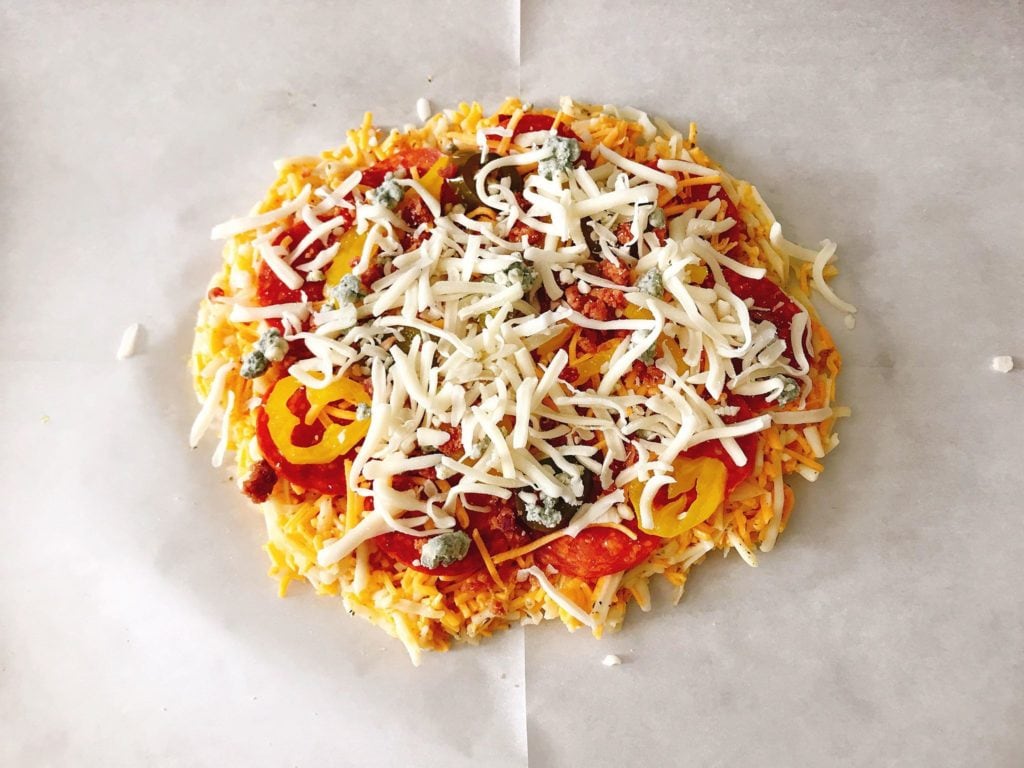 [6] Bake the pizza at 350 degrees for 15 minutes and then set your oven on broil for another 2 1/2 minutes.
[7] Remove the pizza from the oven and allow it to sit for about 5 minutes before slicing. Dip it in Ranch or Blue Cheese Dressing! Yum!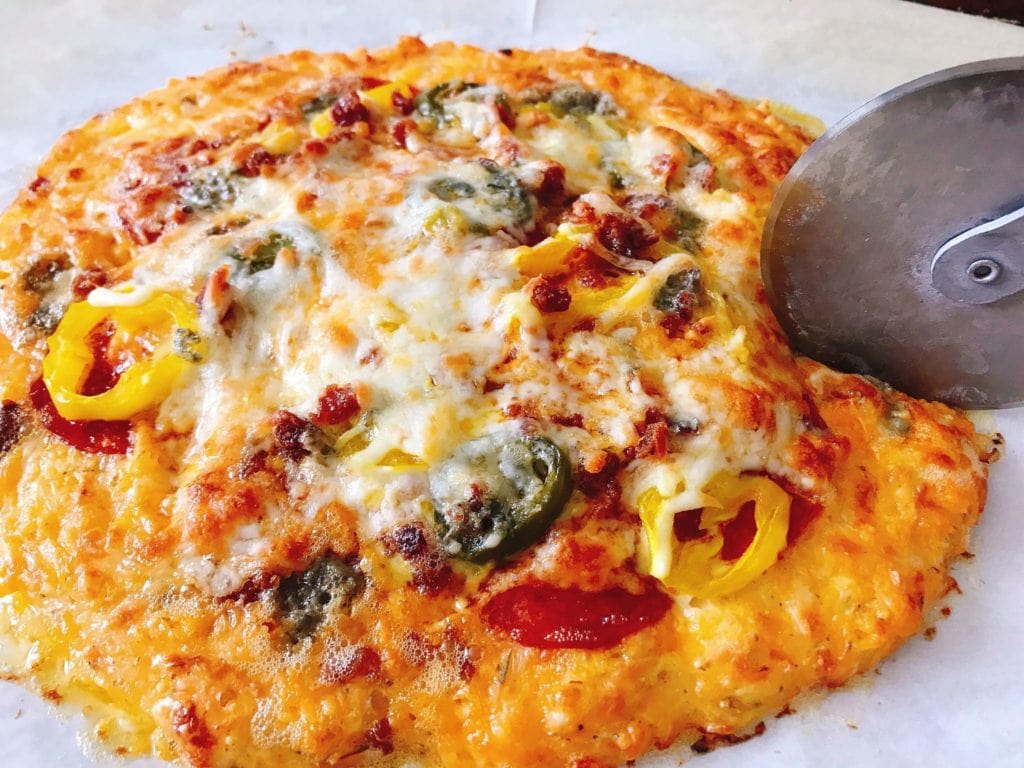 I hope you enjoy this Keto Pizza as much as we do! If you make it, tag @mommymouseclubhouse on Instagram! I want to see your creation! Make sure to check out more yummy recipes here!
More Low-Carb Recipes: