Macaroni Grill Rosemary Bread is a crusty bread packed with rosemary flavor that is perfect served with a pat of butter or with olive oil and balsamic vinaigrette next to your favorite Italian dish!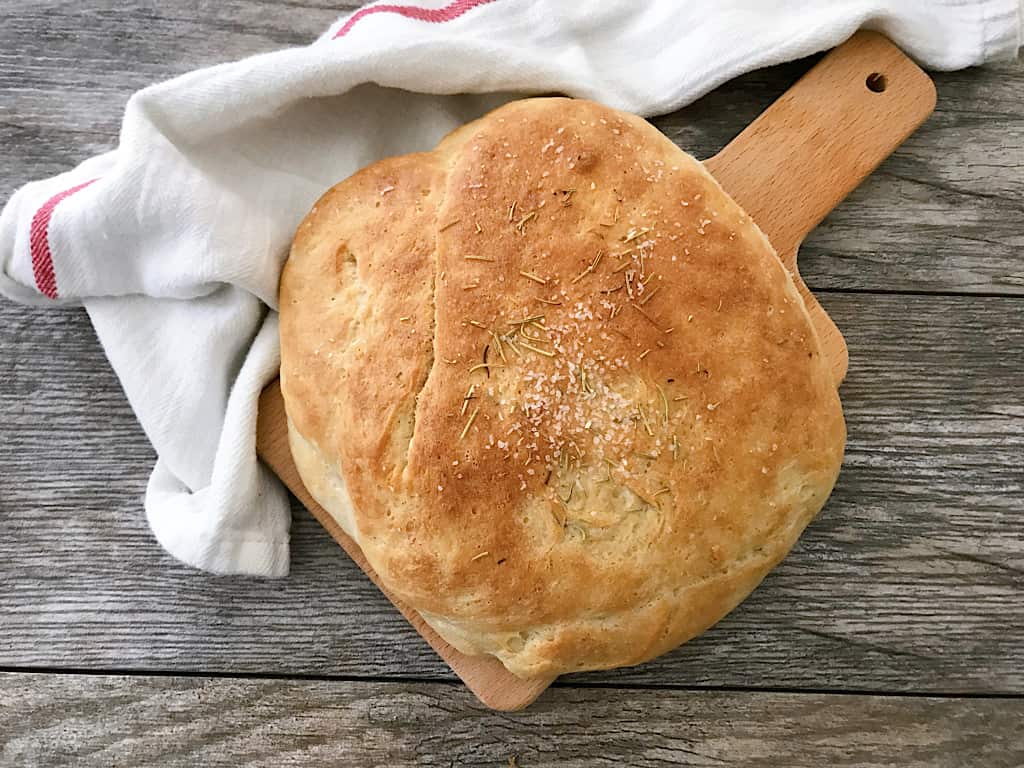 This post may contain affiliate links. When you click on these links, I get a small percentage back at no cost to you! For more information see my disclosure policy.
Below you will find tips, tricks and helpful hints for making this recipe including step by step instructions with pictures. If you would like to go directly to the recipe, scroll down to the recipe card or tap "Jump to Recipe" at the top of the page.
My favorite part of dining at Romano's Macaroni Grill is the delicious Rosemary Bread that is served to you as an appetizer.
My husband and I joke that we eat so much of it, we are not ever hungry for our entree's when they arrive.
This bread is just that good! This homemade version of Macaroni Grill's bread is super easy to make and just as delicious.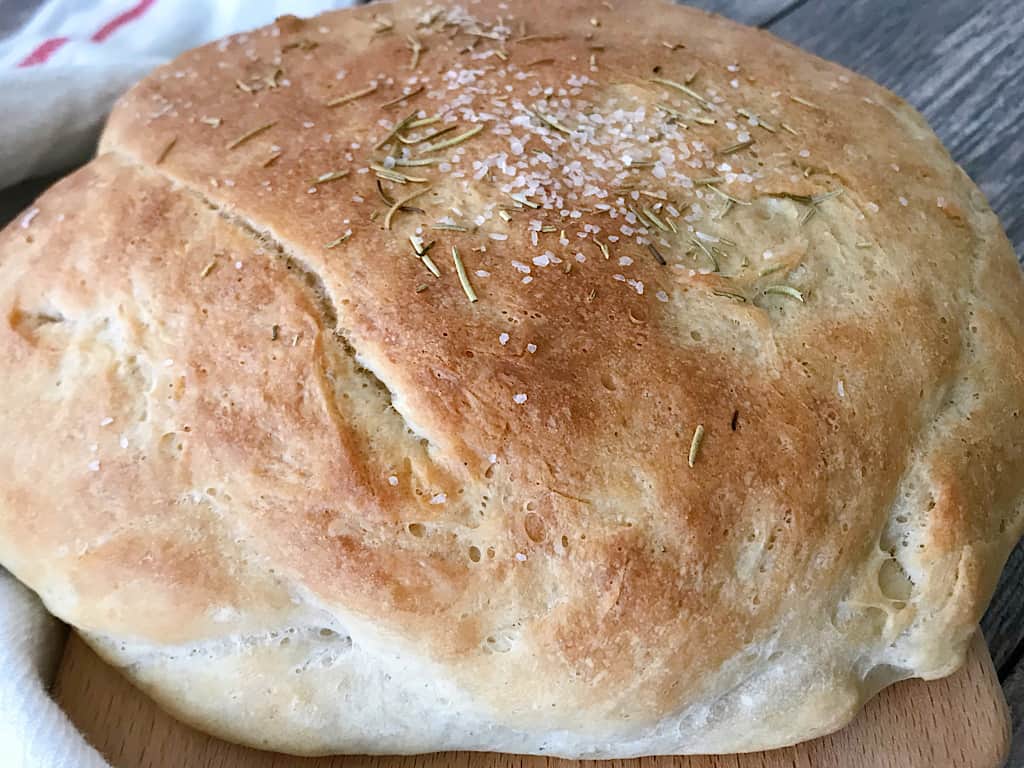 In fact, we have made it twice in the past two days…and eaten all of it! My husband wanted to learn to make it himself, so that he could bake it this week for his crew at the fire station.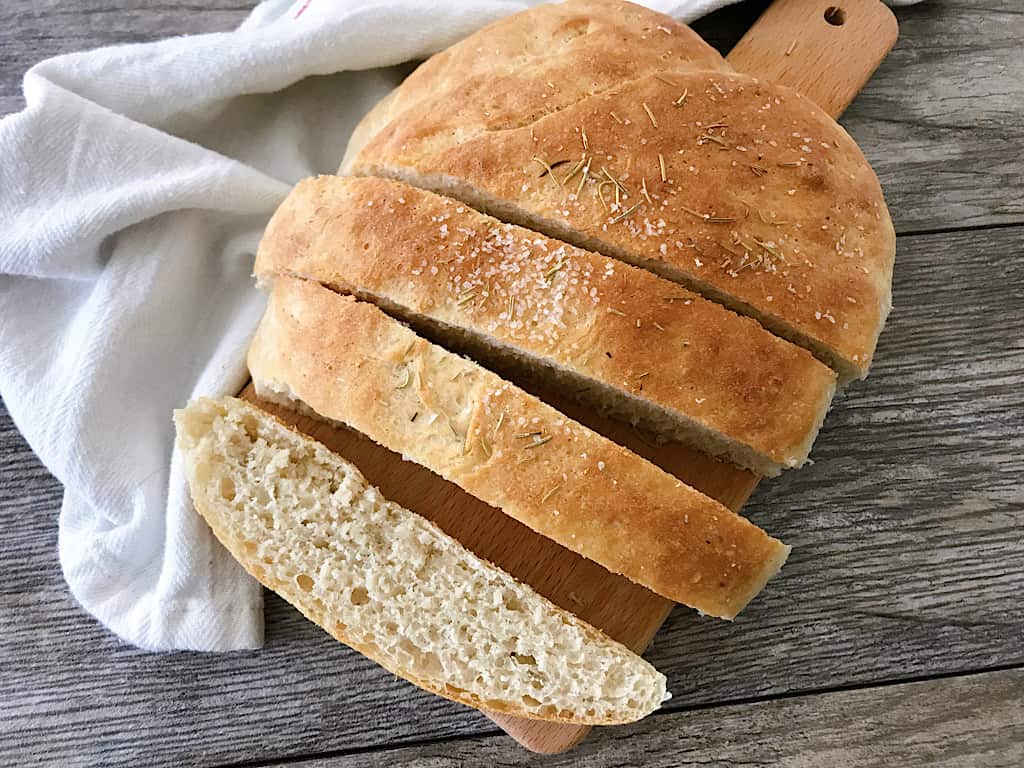 This was the first time he has ever made bread, and it turned out amazing! That's another reason I love this recipe, it's great for those who aren't expert bread makers.
Rosemary Bread Recipe
This bread is amazing whether or not you use fresh or dried rosemary. I prefer fresh, but with our current situation, I am trying to avoid the grocery store as much as possible, so we used dried.
Ingredients
*Ingredient amounts are located in the recipe card at the end of this post.
Yeast

Sugar

Warm Water

All-Purpose Flour

Salt

Rosemary (fresh or dried)

Butter, melted

Coarse Salt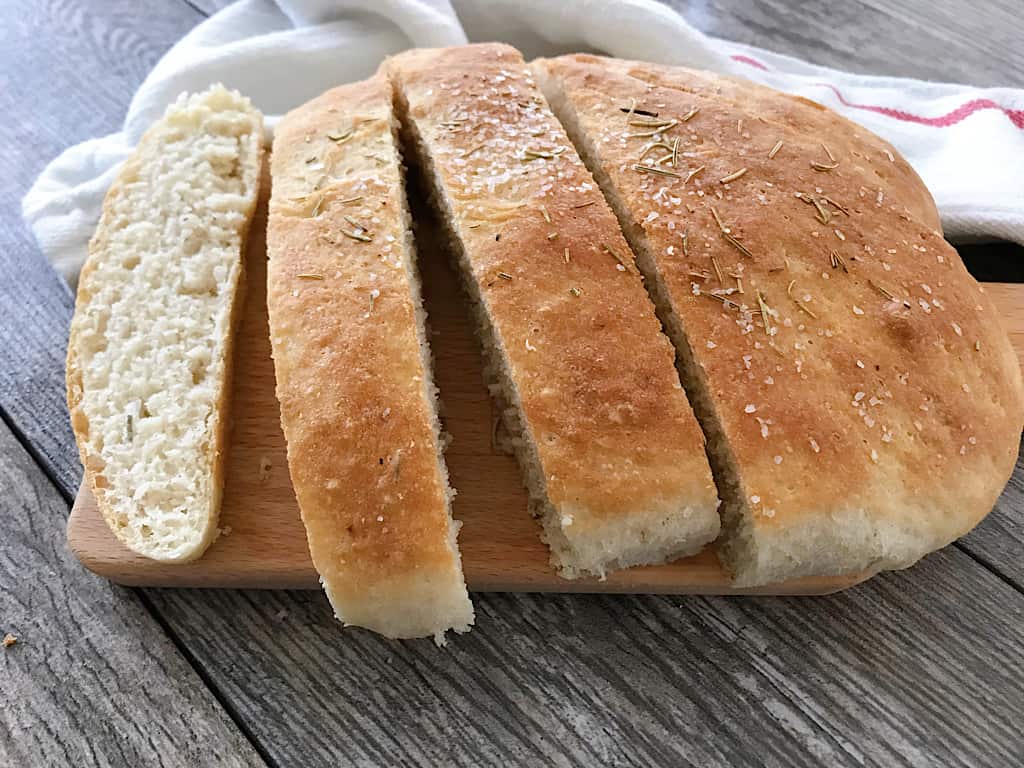 Helpful Kitchen Tools
Directions
[1] Add the water, yeast, and sugar to the bowl of a stand mixer with paddle attachments and let it rest for about 5 minutes.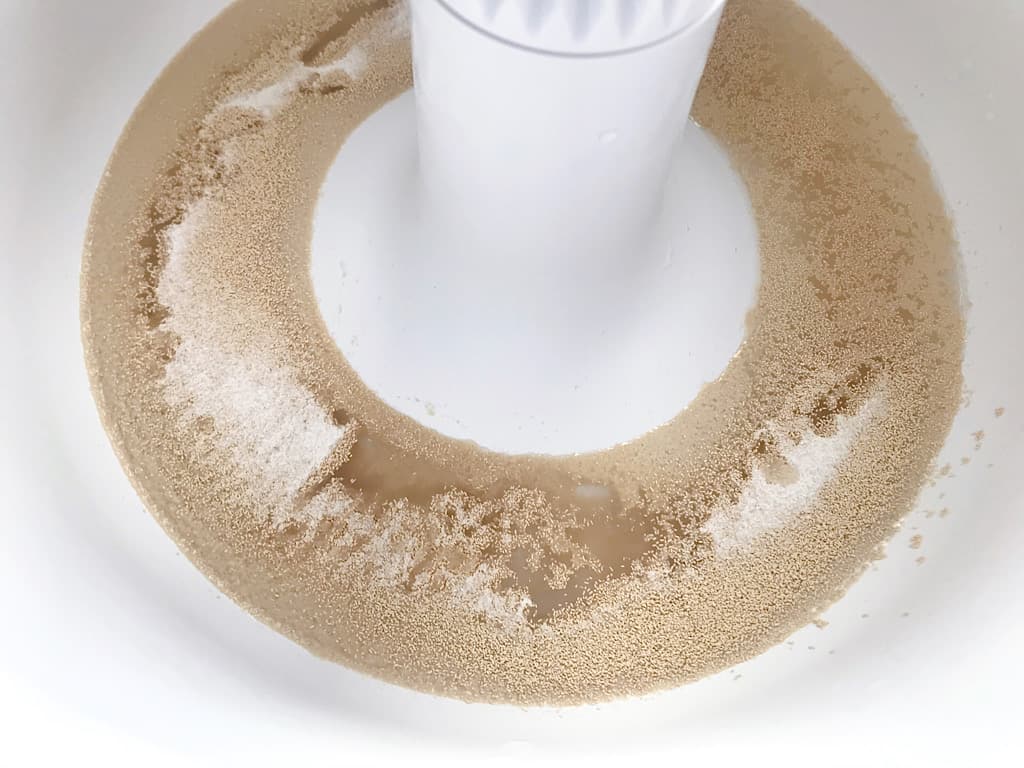 [2] Add 2 cups of flour, salt, and 2 tablespoons of chopped rosemary and mix together.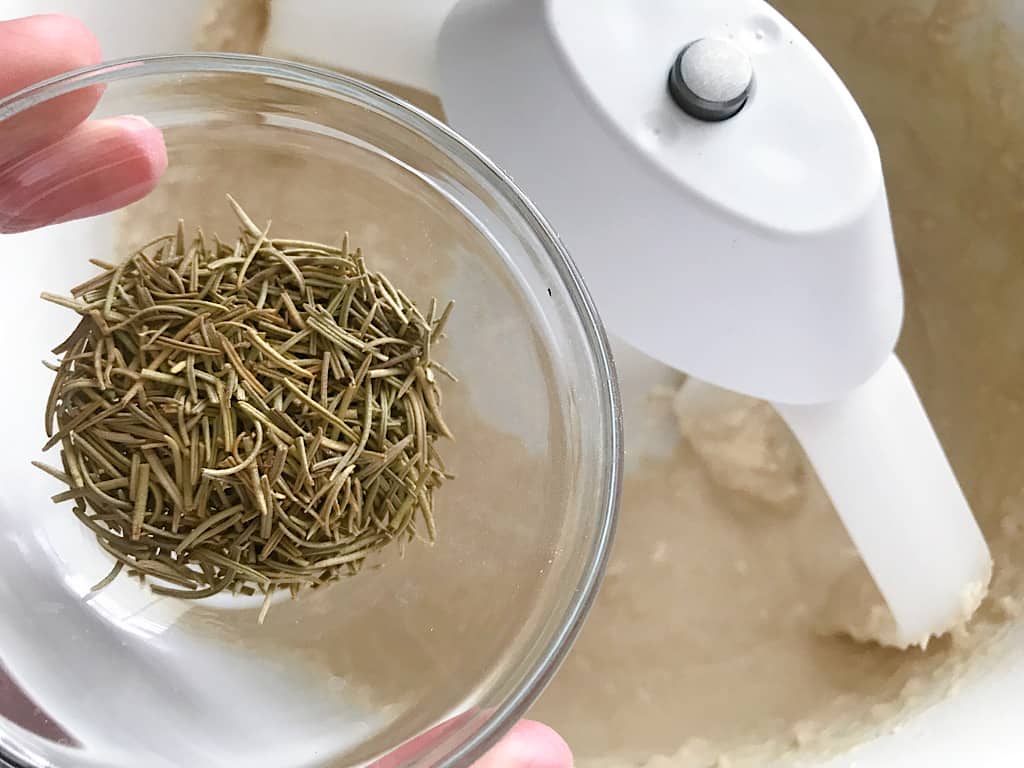 [3] Switch to you mixer's dough hook and begin adding more flour a little at a time until a soft dough is formed. The dough should be a little sticky when you touch it but should keep its shape.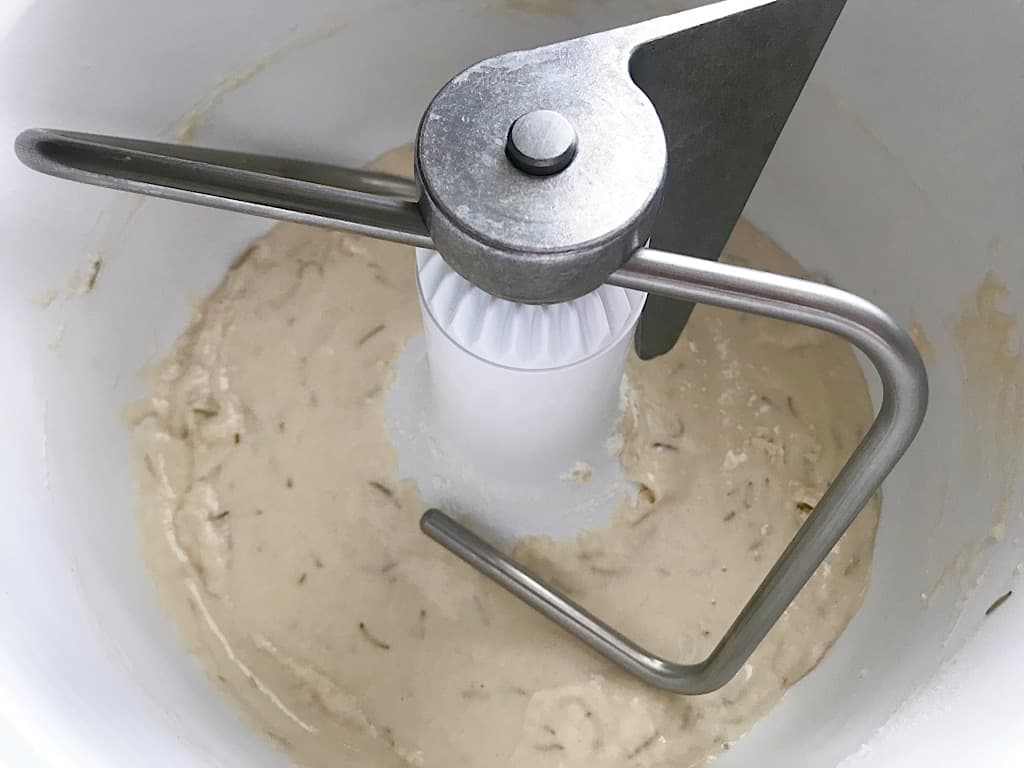 [4] Knead the dough for about 5 minutes.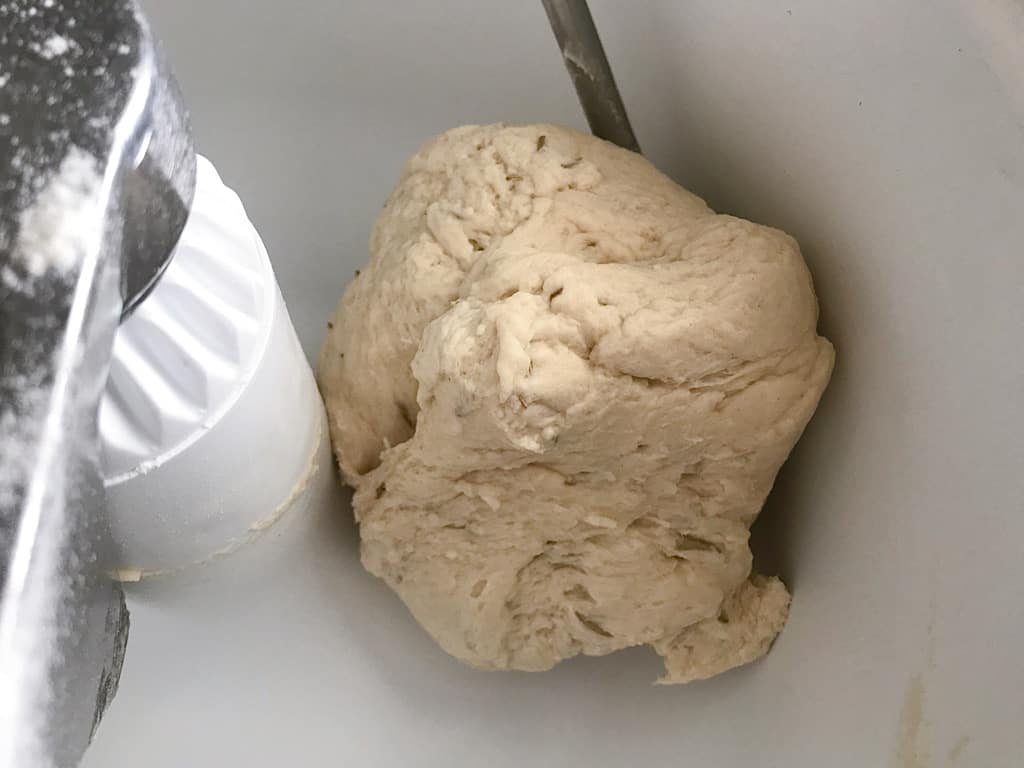 [5] Spray a large mixing bowl with cooking spray or coat in oil.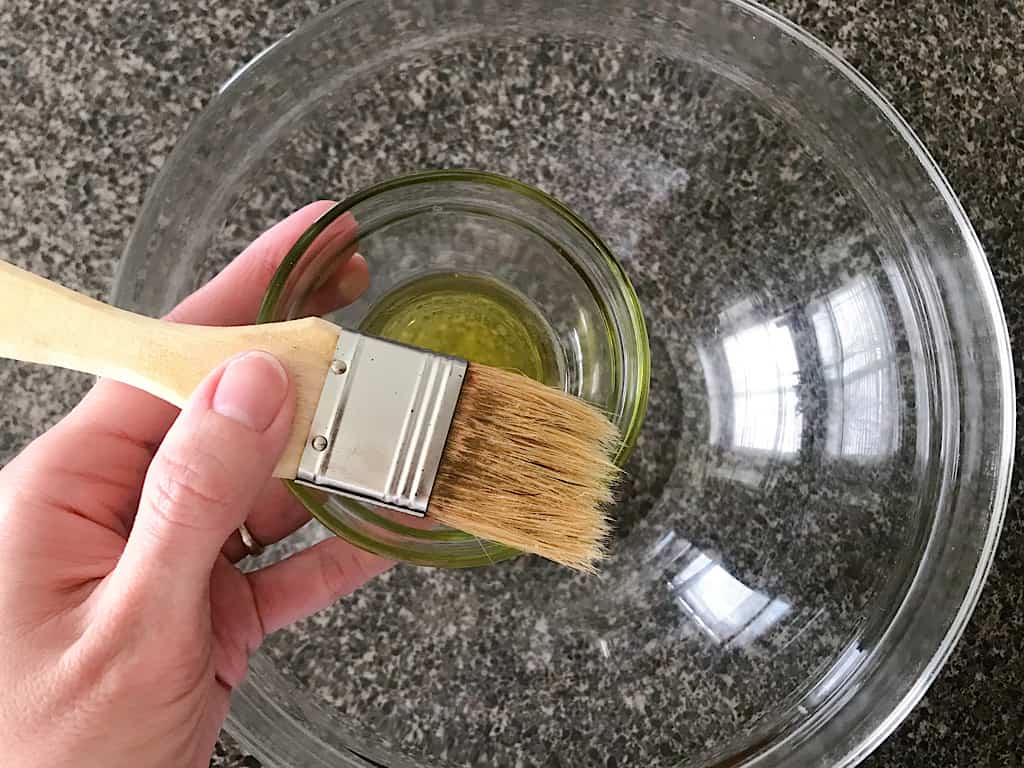 [6] Add the dough to the bowl and cover with greased plastic wrap.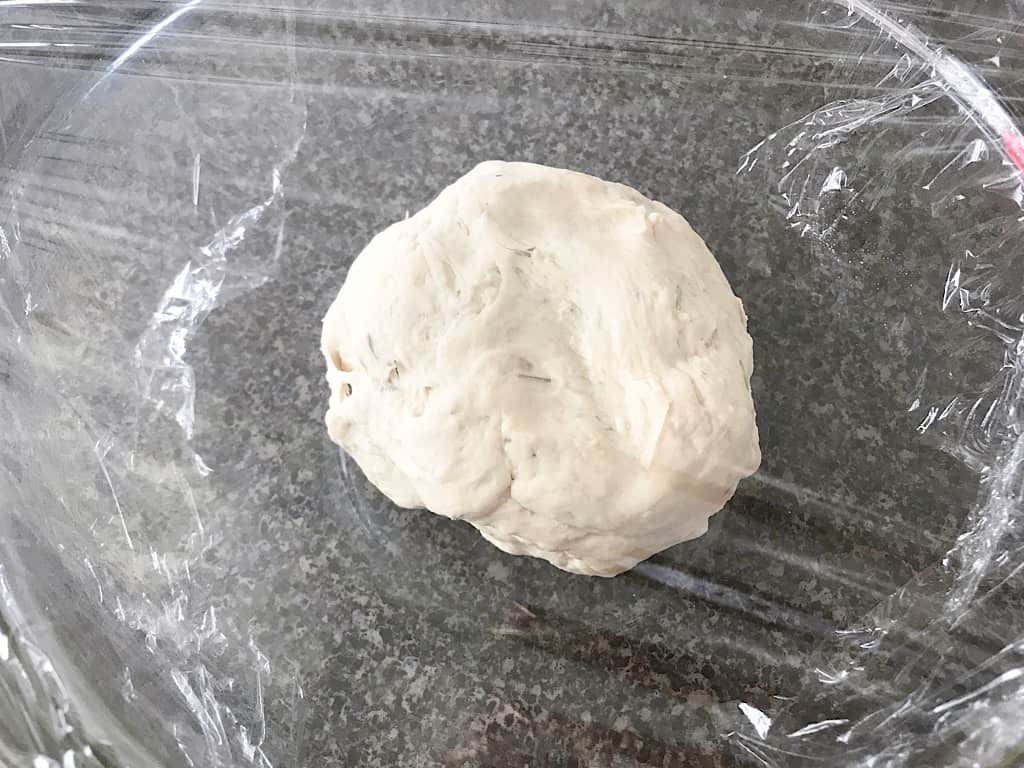 [7] Let the dough rise until double in size. This can take up to 2 hours, but in my kitchen, it had doubled in about 45 minutes, so keep an eye on it.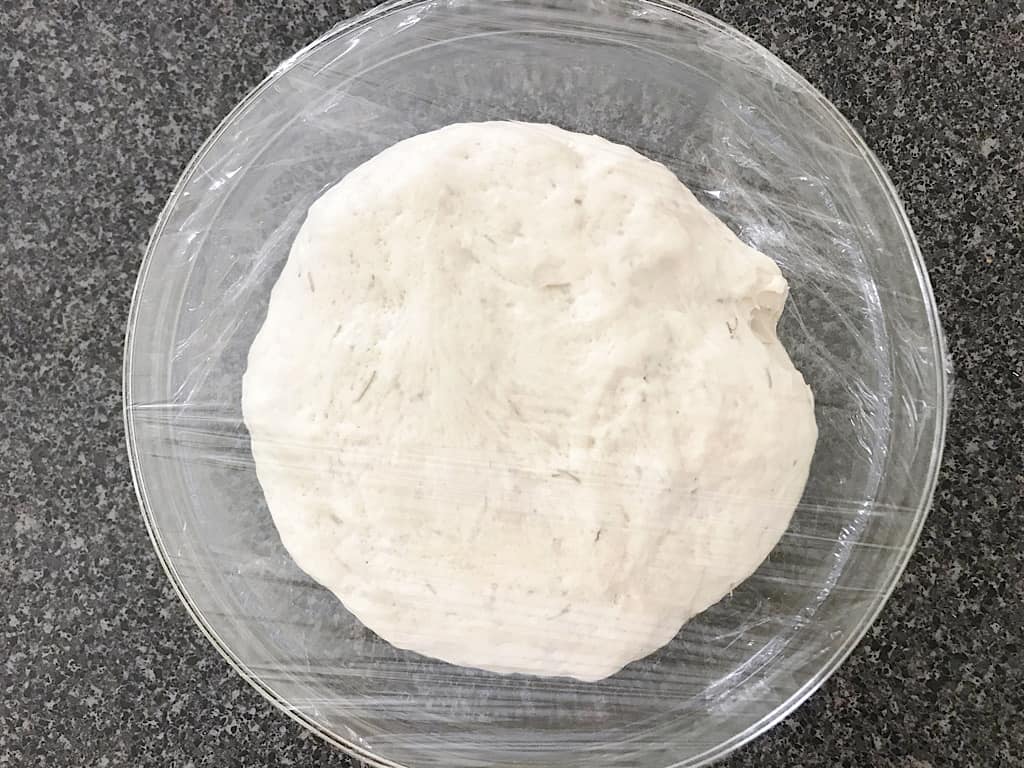 [8] Punch down the dough and divide it in half. Shape the dough into two oval/square loaves and place them on a greased baking sheet.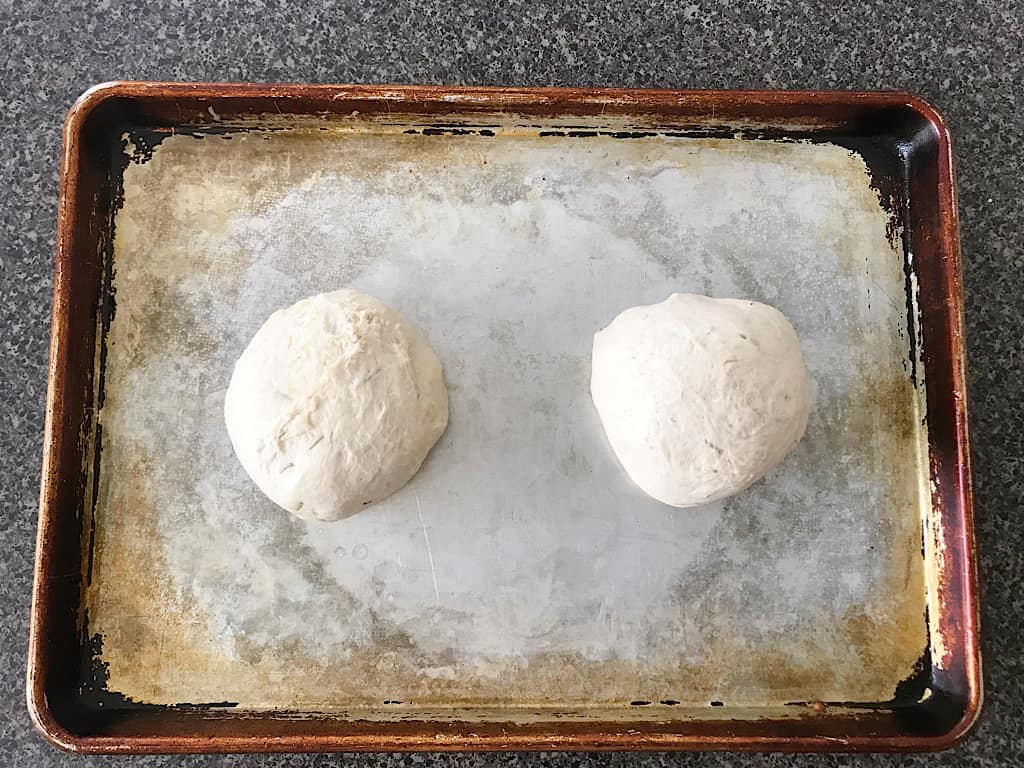 [9] Use a pastry brush to spread the melted butter over the tops of the loaves and sprinkle with the remaining rosemary.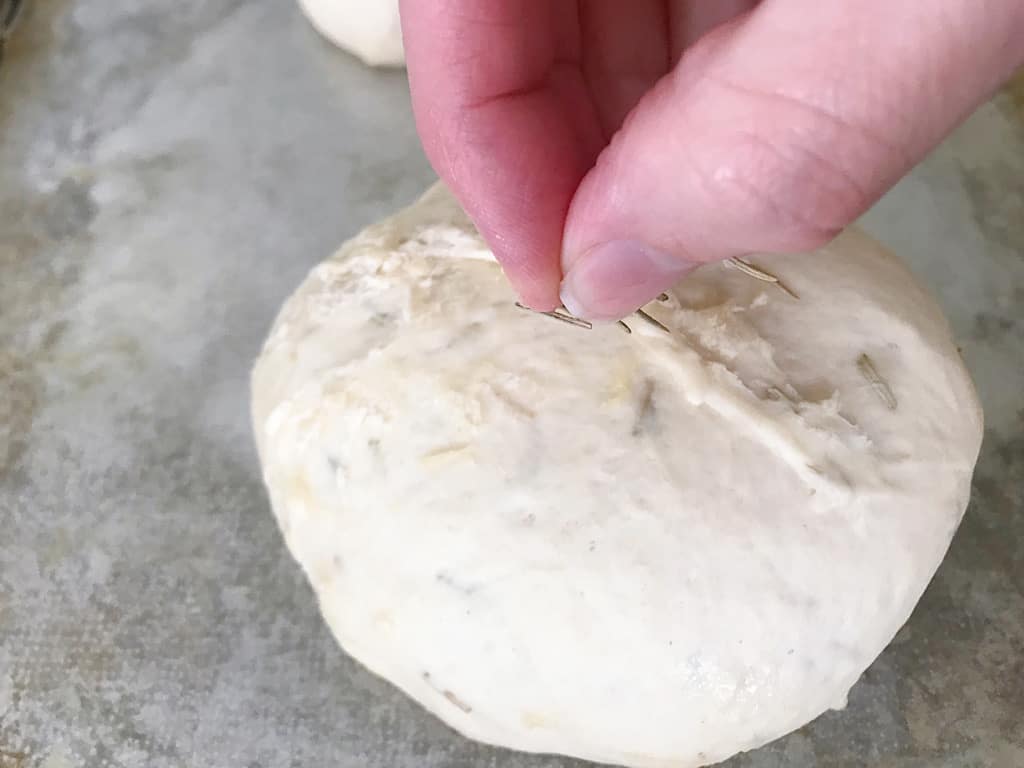 [10] Cover the loaves with greased plastic wrap and allow them to rise until double in size again. For me, this took 30 minutes.
[11] Sprinkle coarse salt over the tops of the bread and bake the loaves at 425 degrees for 18-25 minutes until the tops are golden brown.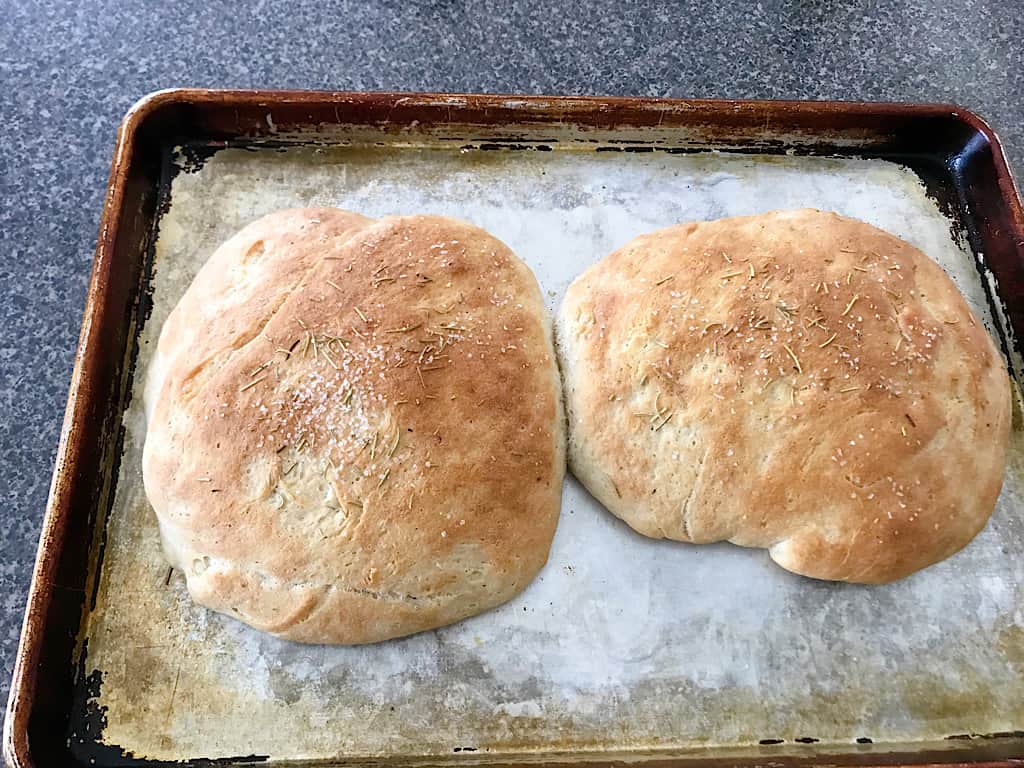 Tip: I've found my loaves come out the perfect color if I place the baking sheet in the top 1/3 of my oven.
[12] Serve the warm bread with butter or olive oil and balsamic vinegar.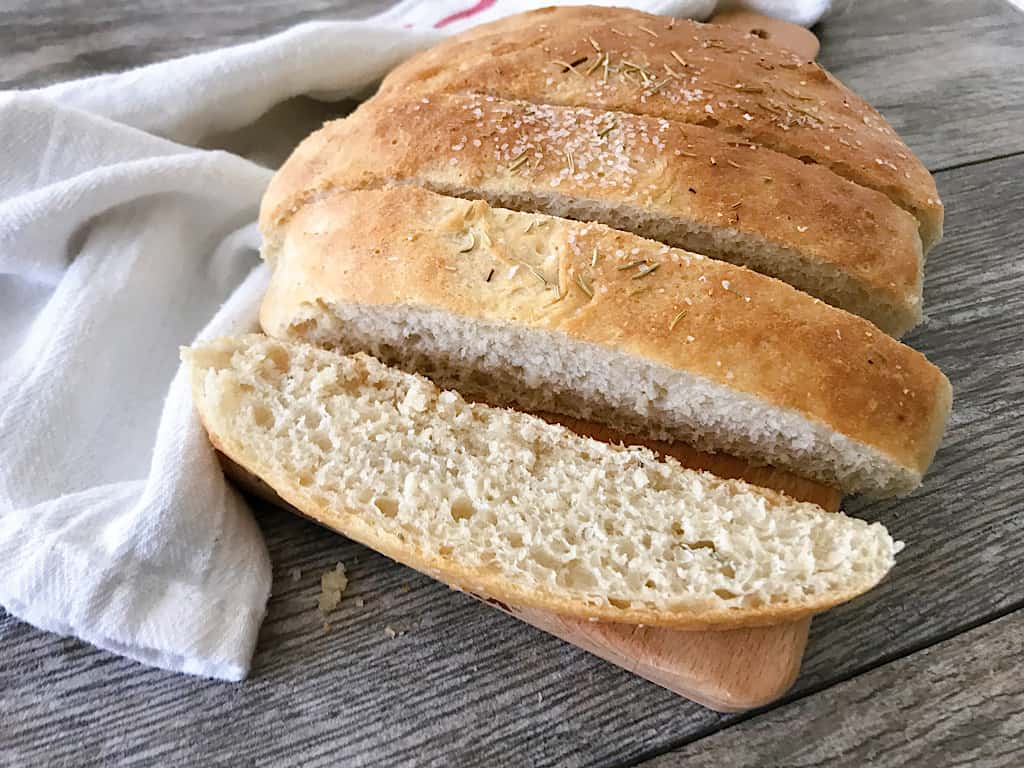 What To Eat with Macaroni Grill's Rosemary Bread