Sharing is caring!
This quick and flavorful Easy Tomato Parmesan Soup comes together with a few ingredients in less than 5 minutes!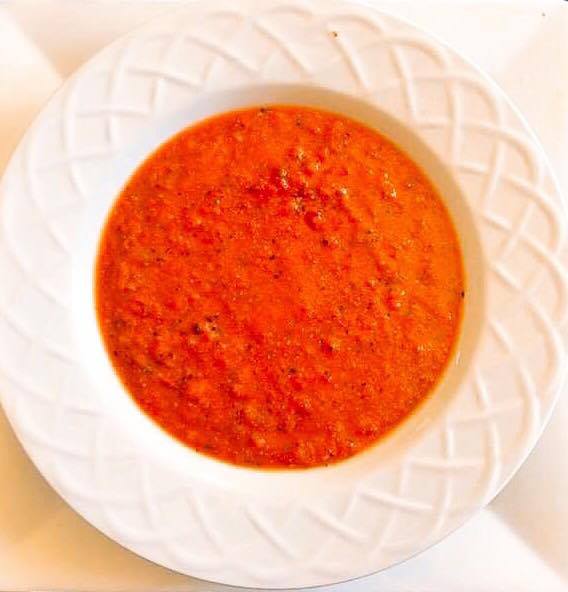 This post may contain affiliate links. When you click on these links, I get a small percentage back that helps me run my blog at no cost to you! For more information see my disclosure policy.
It's fall, and to me that means soup! Not just any old soup, Quick & Easy Tomato Parmesan Soup!
Soups have not always been one of my favorites until my Easy Tomato Parmesan Soup came along. The reason I haven't always enjoyed soup is because in my experience, they haven't had a lot of flavor.
Here is an example:
When my husband and I were building our house, there was a 2 week period that we needed to stay with my mother-in-law. Our old home had sold and our new home wasn't quite ready. My mother-in-law was nice enough to let us and our newborn son move in. It was hard living in someone else's home, especially when trying to learn to take care of a tiny baby and get used to his schedule and sleep cycle (or lack thereof). She was such a gracious host and insisted on making breakfast, lunch and dinner for us each day.
One day, she made "Potato Soup". I used quotation marks on purpose. The soup was literally potatoes in water, with a little salt and pepper. Now the inside joke between my husband and I when cooking is, "I salt and peppered it!" I promise this Easy Tomato Parmesan Soup has a little more flavor than just salt and pepper.
My Easy Tomato Parmesan Soup is awesome for so many reasons. It is super fast and easy to make, it is good for you and it tastes AMAZING. This soup is also CREAMY, which is another reason it is one of my favorites. But, the creaminess comes from greek yogurt in this recipe, so you can eat it guilt-free!
I make this soup at least once a week, because it is so easy to throw together.
How to Make Easy Tomato Parmesan Soup
First, You take a couple of cans of diced tomatoes, parmesan cheese, greek yogurt, some spices and you pulse them in the blender until the soup reaches your desired consistency. I like mine a little chunky, so I only pulse it a couple of times.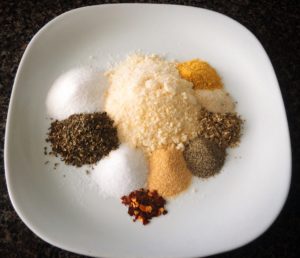 Second, you add the entire mixture to a saucepan and heat.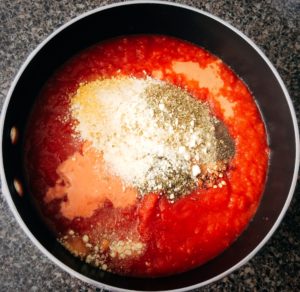 Third, you enjoy your delicious warm soup creation with some breadsticks, grilled cheese or a salad! That's it! I promise this soup will not disappoint. This recipe is also easily doubled to feed a small crowd.
Other soup recipes you might enjoy:
Instant Pot Cheesy Tortellini Tomato Soup
Disneyland's Cheesy Enchilada Soup
Easy Southwest Chicken Corn Chowder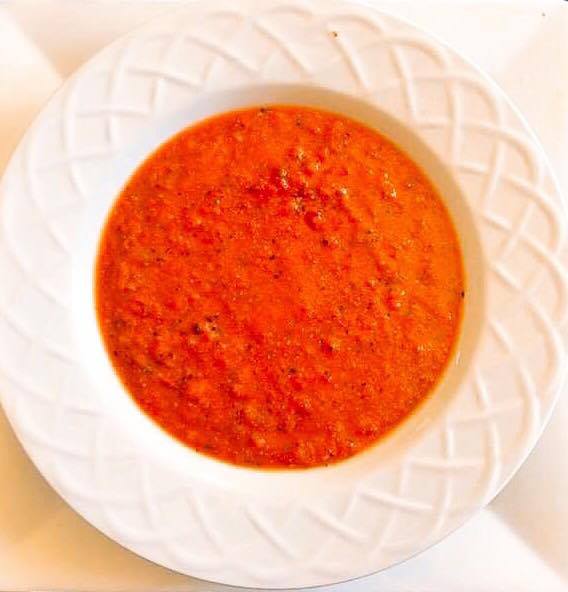 | | |
| --- | --- |
| | |
Place diced tomatoes, tomato sauce, greek yogurt, parmesan cheese and all spices in a blender.

Pulse blender until the soup is the desired consistency.

Pour soup into a saucepan.

Heat on low to medium heat until desired temperature.

Serve, topped with grated parmesan cheese.
*I like my soup a little on the chunky side, so I only pulse the blender a few times.
*Serve this yummy soup with a grilled cheese sandwich, homemade breadsticks, garlic bread or a salad!
Sharing is caring!