If you've been on TikTok lately, you've probably seen the viral grinder sandwich recipe. This simple Italian sandwich is perfect for a quick snack or a tasty lunch. And the best part? It only requires a few simple ingredients that you probably already have in your refrigerator.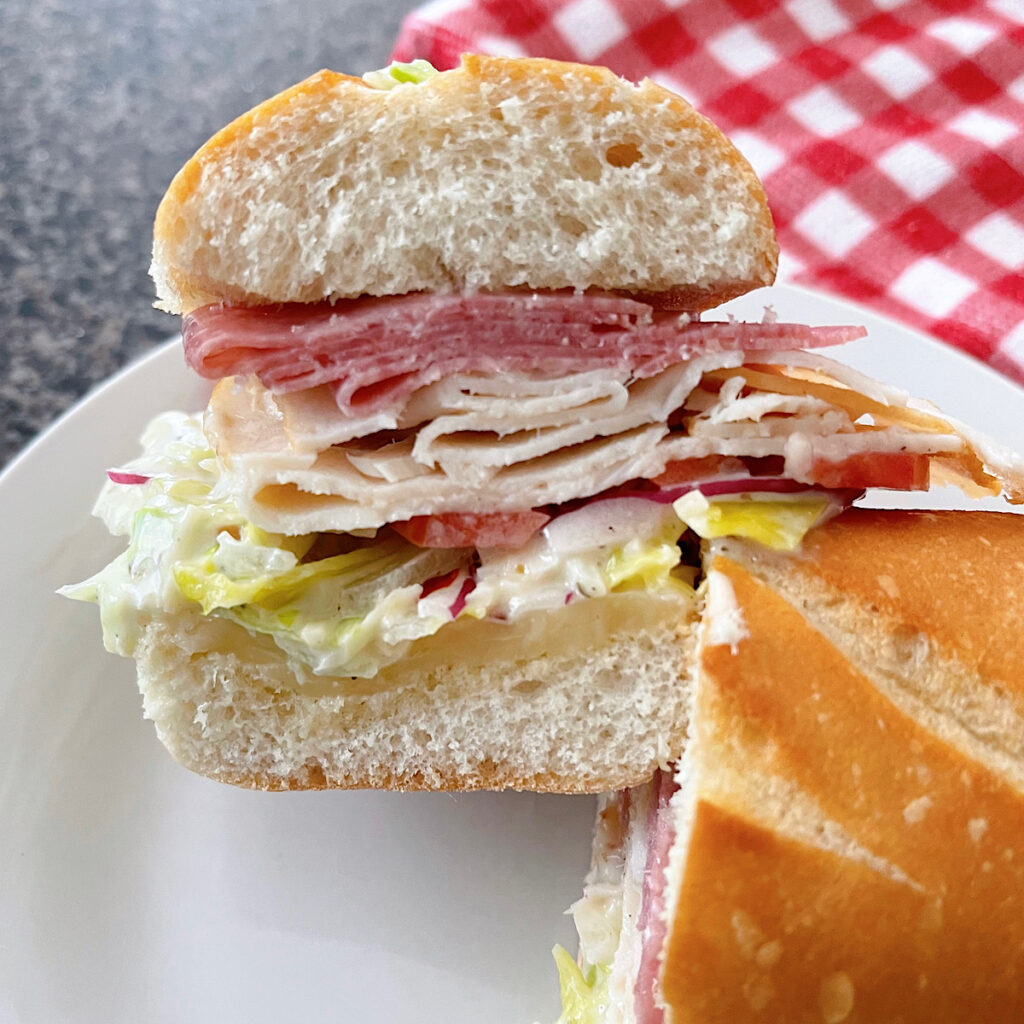 This post may contain affiliate links. When you click on these links, I get a small percentage back at no cost to you! For more information see my disclosure policy.
Below you will find tips, tricks and helpful hints for making this recipe including step by step instructions with pictures. If you would like to go directly to the recipe, scroll down to the recipe card.
Why You'll Love this Recipe
This hot submarine sandwich is so easy to make and so delicious, you'll want to make it again and again. It's perfect for a quick snack or a light lunch.
And it's a great way to use up leftover lunch meat or cold cuts in a tasty way. So go ahead and give it a try – you won't be disappointed!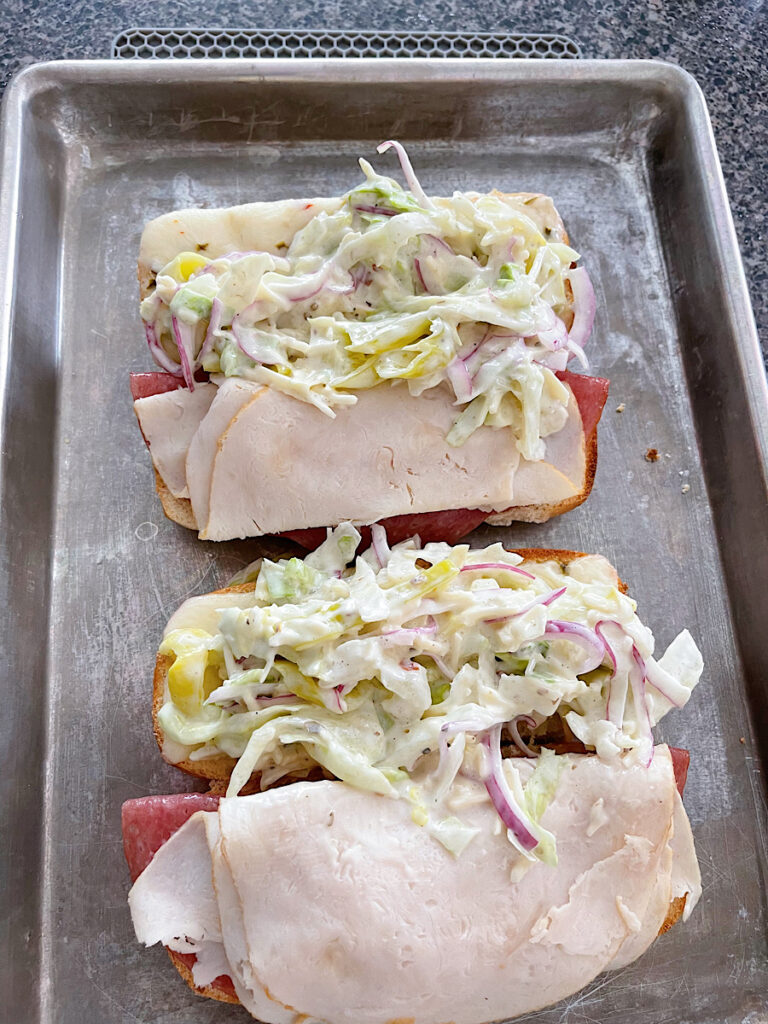 What is an Italian Grinder?
An Italian grinder is a type of sandwich that is made with Italian meats, cheese, and vegetables. It is typically served cold or at room temperature.
The word "grinder" refers to the way the sandwich is made: the bread is first grilled or toasted, then the fillings are added and the sandwich is pressed together so that the flavors can meld together.
What Kind of Meat Should Be Used in this TikTok Grinder Salad Sandwich?
This loaded sandwich recipe is a great option for a quick and easy meal. It is also very versatile – you can use any type of meat, cheese, and vegetables that you like.
For this particular sandwich, I used Salami and some Turkey that I already had. Here are some ideas for Grinder Sandwich meats.
Ham
Proscuitto
Pepperoni
Salami
Turkey
Roast Beef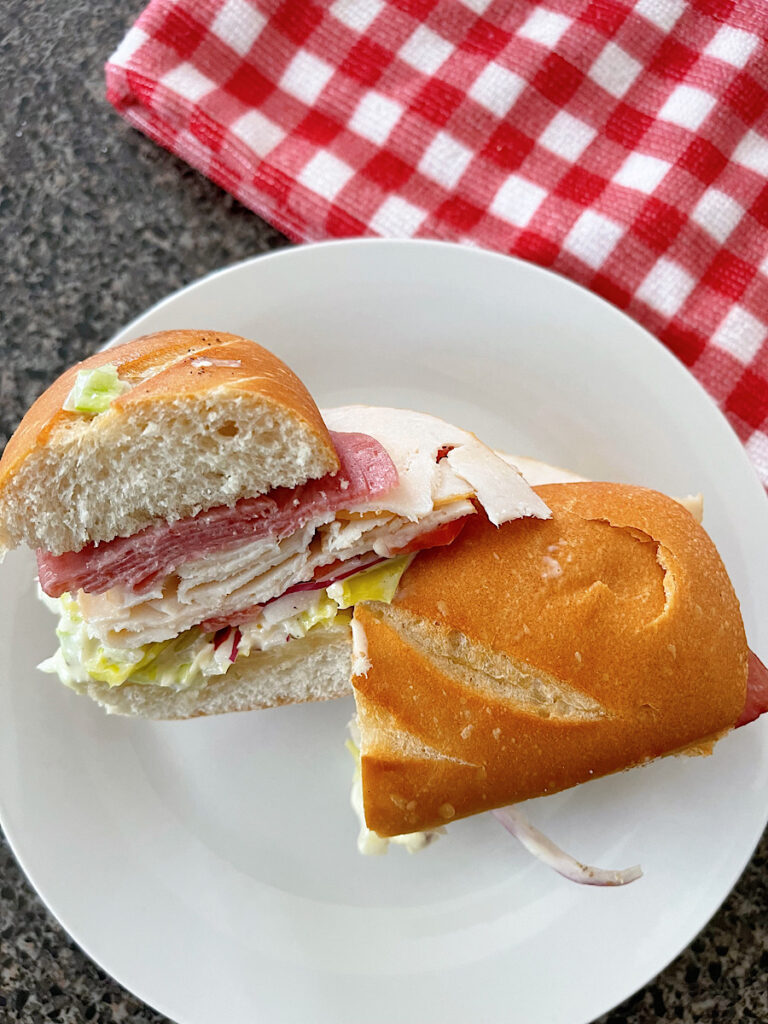 What Kind of Cheese Should I Use in my Italian Grinder Sandwich?
Cheese can also be customized when you make this sandwich. I used Pepper Jack and Smoked Provolone, but here are some other options:
Mozzarella
Monterey Jack
Cheddar
Havarti
American
Swiss Cheese
What Kind of Bread Should I Use?
French Bread
Sandwich Rolls
Hoagie Roll
Crusty Bread
Sub Roll
TikTok Sandwich Ingredients
Below you will find a list of ingredients needed to make this grinder. Remember, you can totally customize these ingredients and make it your own!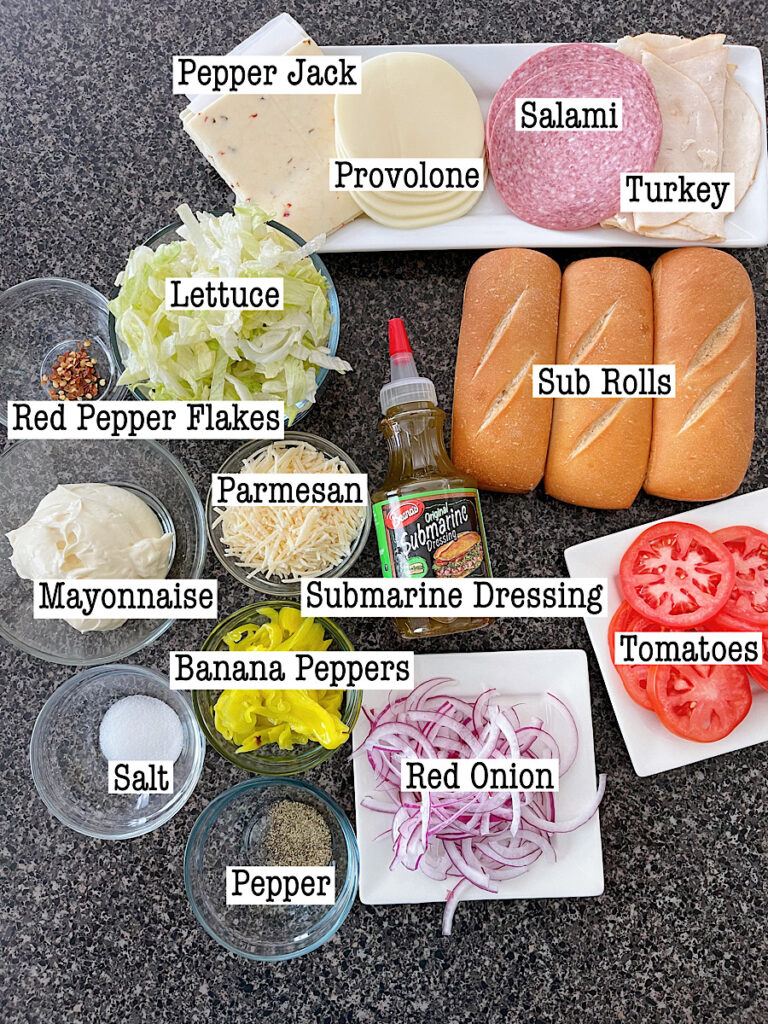 Creamy Grinder Salad Ingredients
Mayonnaise: Use whatever brand mayo you like or have on hand.
Submarine Dressing: I used Beano's Original Submarine Dressing found at Walmart. You can easily substitute any Italian salad dressing if desired. You can also substitute red wine vinegar and olive oil.
Parmesan Cheese: Grate your own cheese for best results, but the pre-shredded cheese will work in a pinch.
Lettuce: I used shredded iceberg lettuce, but you could use Romaine or even spinach leaves.
Banana Peppers: These can be found in the pickle aisle of your grocery store. They are sometimes called pepperoncini peppers.
Red Onion: I like to soak my red onion slices in water for about 5 minutes before using to cut down on the bite of the onion. You can use white onion as well.
Spices: Red Pepper Chili Flakes, Salt, and Black Pepper. Use a bit of Italian Seasoning if desired.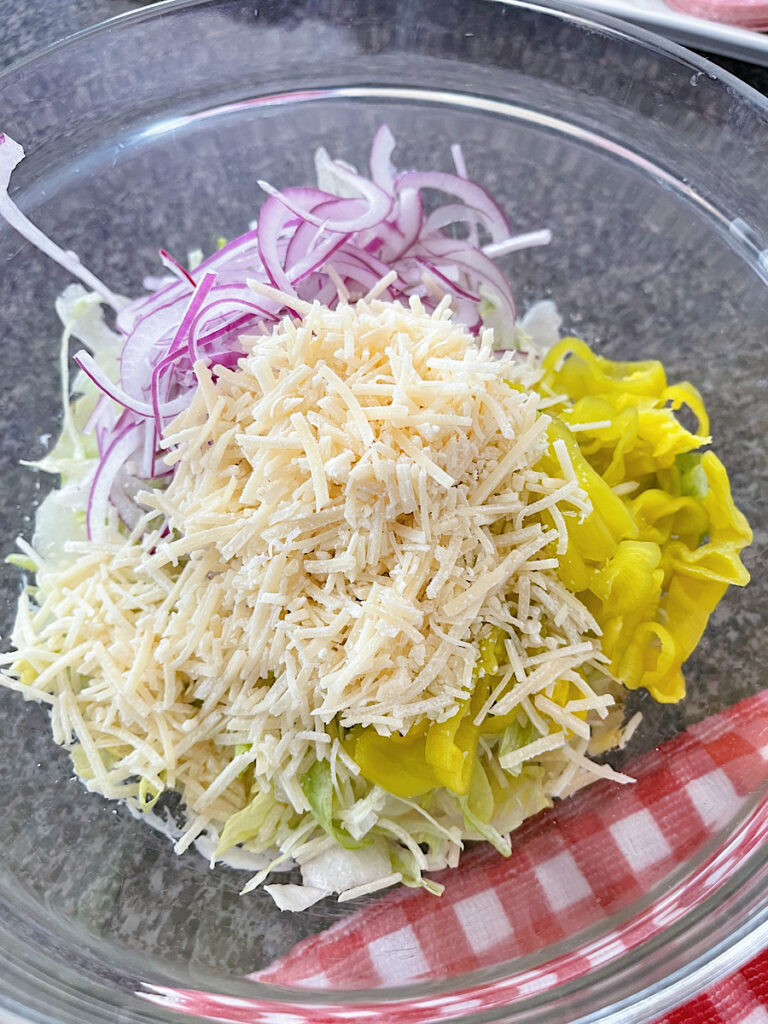 Grinder Sandwich
Bread: You will want to use a substantial bread like French Bread, Italian Bread, Ciabatta, Focciaca, etc. found in the bakery section of the grocery store. I use sub rolls.
Butter: This will be used to spread on the bread to toast if desired.
Thinly Sliced Meat: I used Salami and Turkey, but like I said before, you can use any variety of meats that you like.
Cheese Slices: Again, feel free to use whatever cheese you like or have on hand. I used Pepper Jack and Provolone Cheese.
Tomatoes: Sliced tomatoes are a great addition to this sandwich.
Helpful Kitchen Tools
How to Make a TikTok Grinder Sandwich
[1] Prepare the Grinder Salad recipe by combining the mayonnaise, submarine dressing, red pepper flakes, salt, and pepper with a whisk in a large mixing bowl.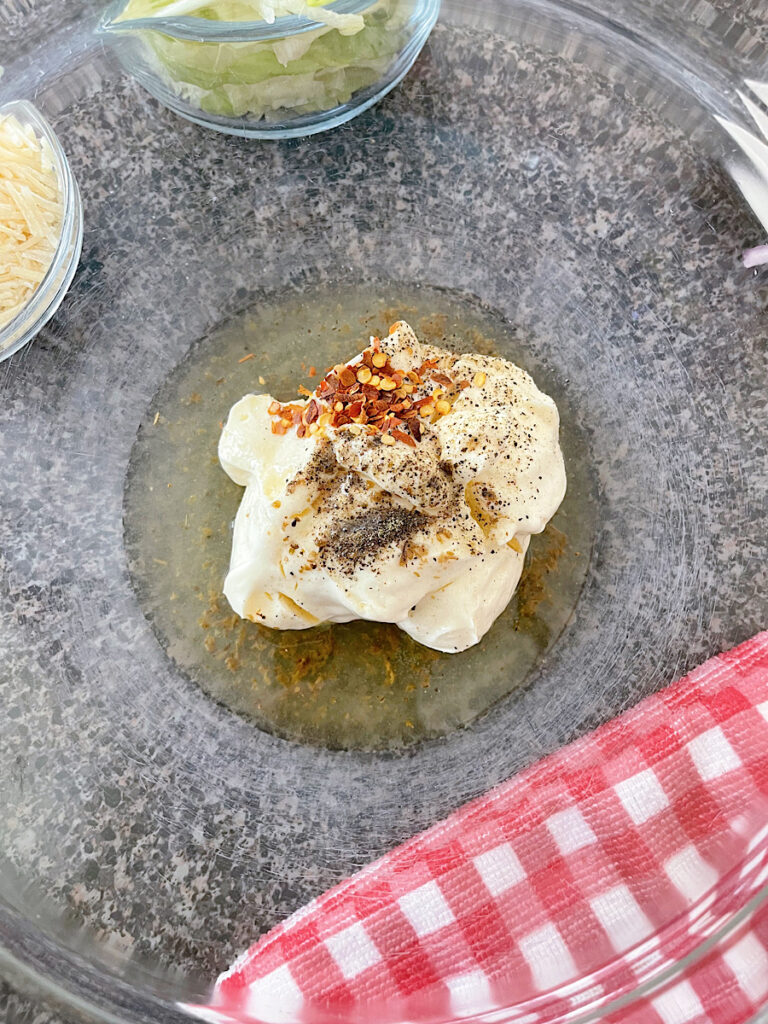 [2] Add the lettuce, banana peppers, onion slices, and parmesan to the bowl and stir to mix the salad ingredients with the dressing. Set aside.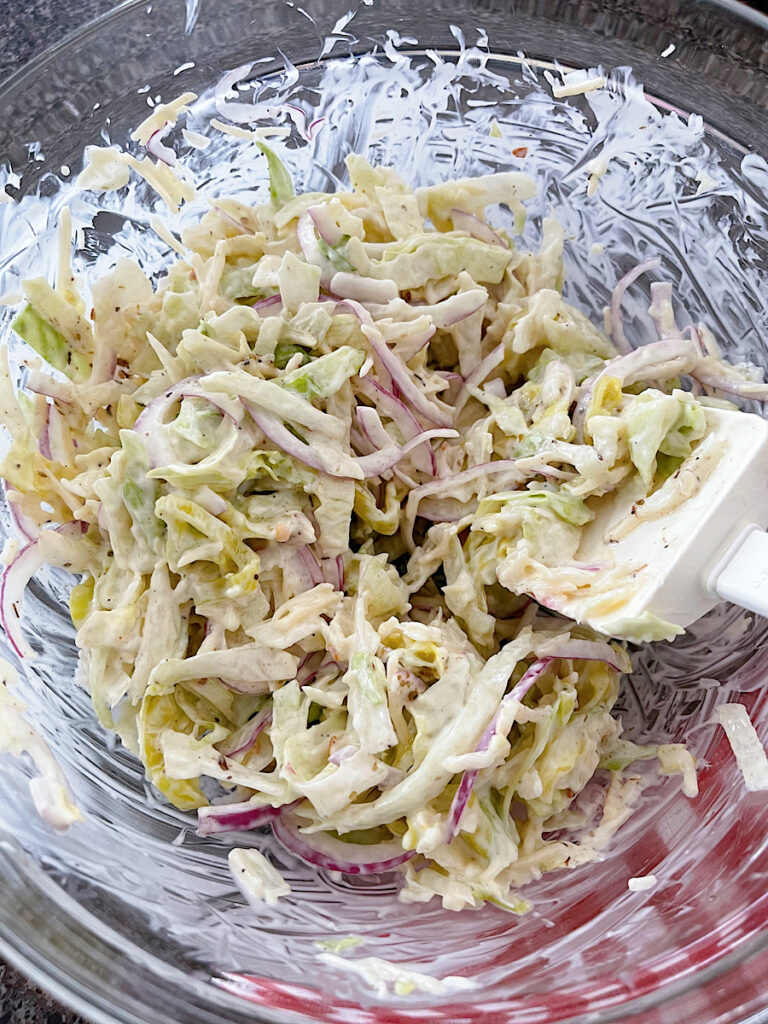 [3] Cut your bread of choice in half, leaving one side connected if possible. (If the bread separates, the sandwiches will still work.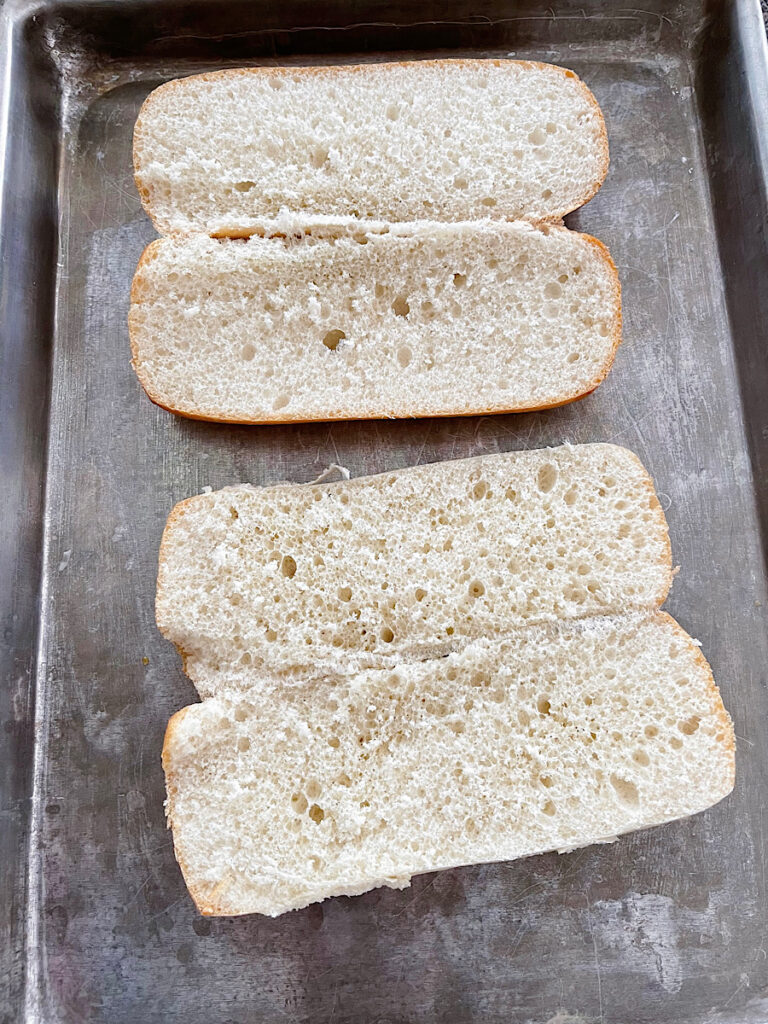 [4] Place the bread on a baking sheet and spread butter on each side of the bread. Place under a broiler for 30 seconds to 1 minute until toasted.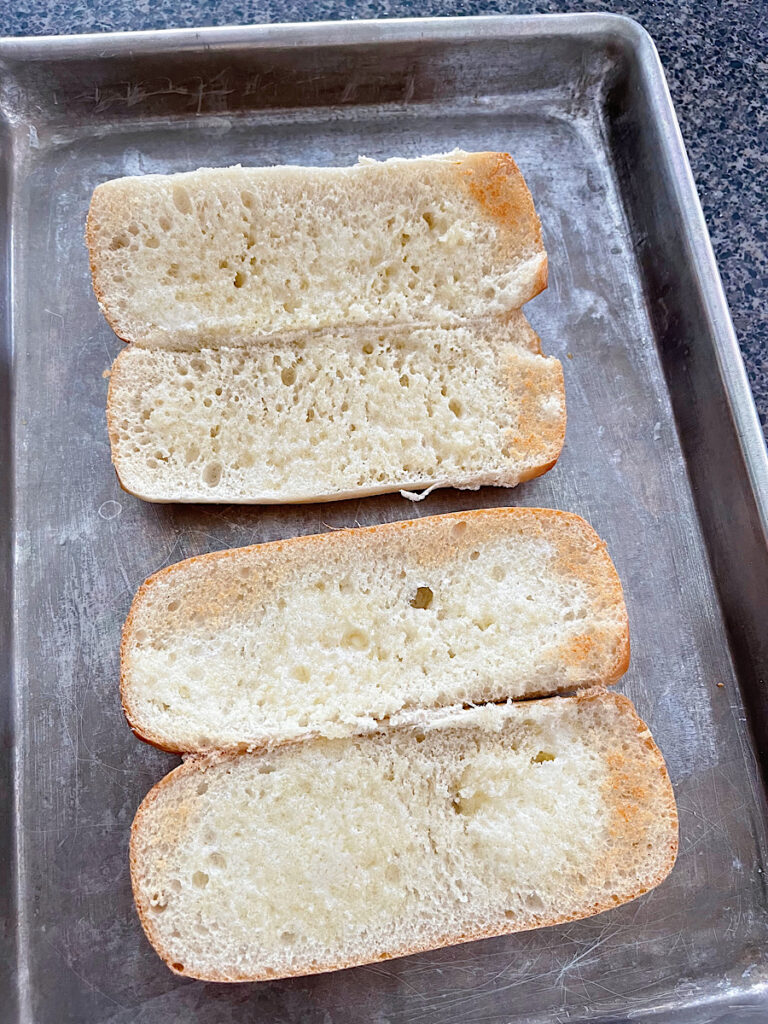 [5] Remove the bread from the oven and place meat slices on one side and cheese slices on the other. Place under the broiler for an additional minute, keeping an eye on it so it doesn't burn.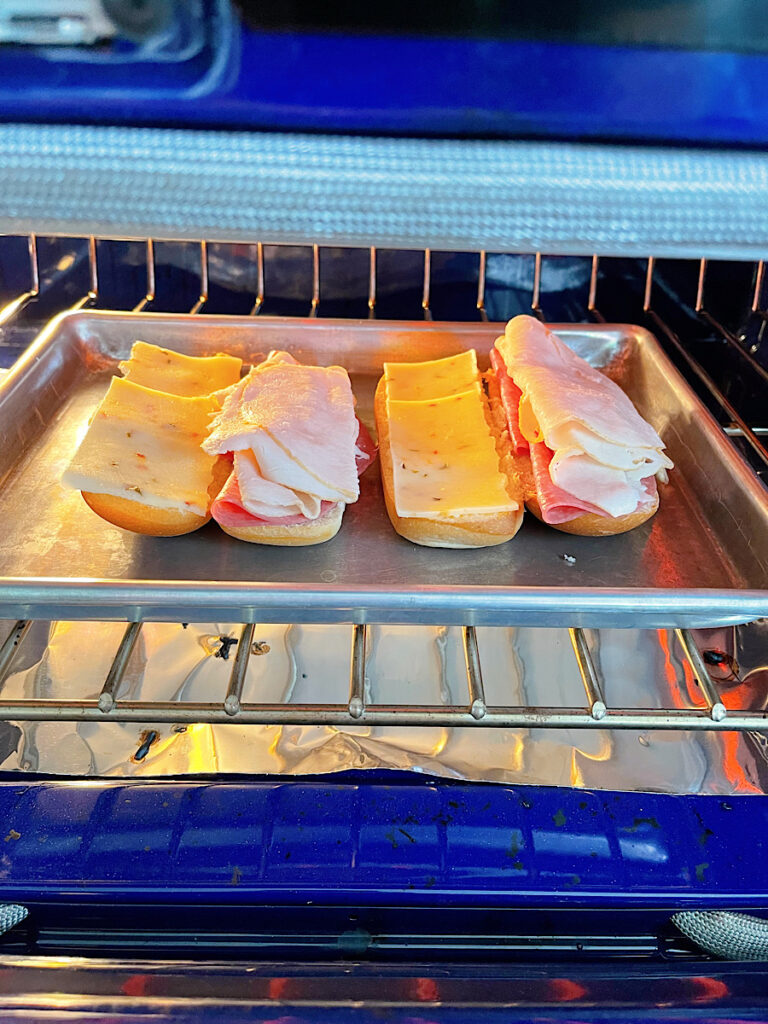 [6] Top the meat with the Grinder Salad mixture and tomato slices. Season with salt and pepper.
[7] Put the sandwich sides together and enjoy!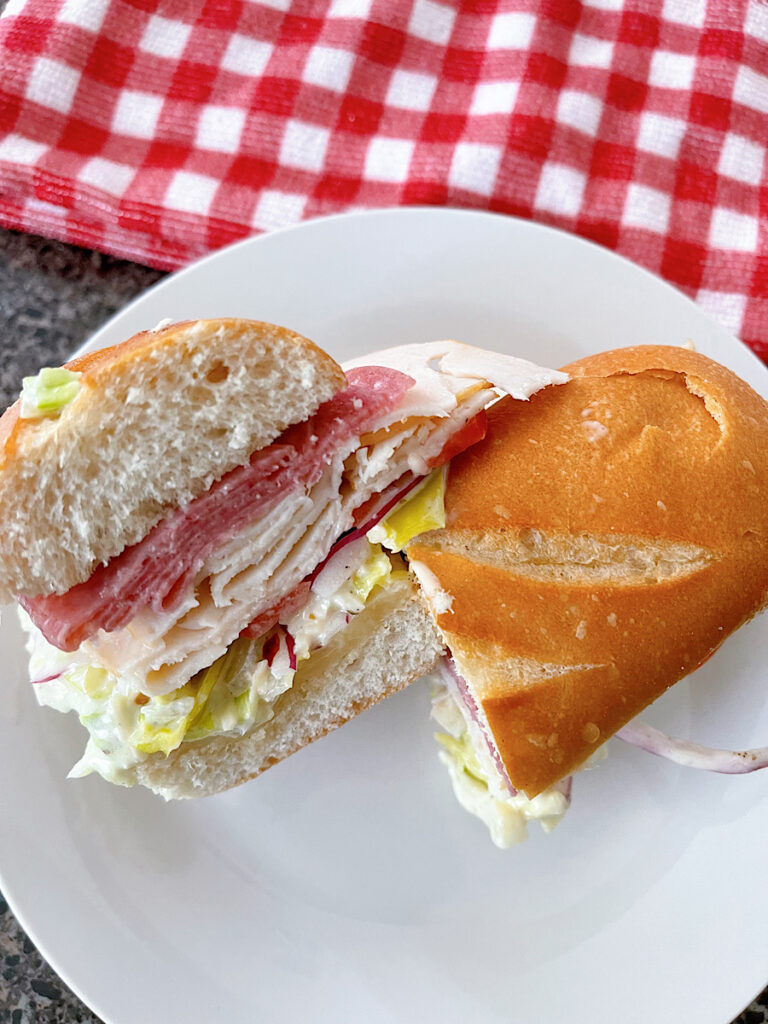 What to Serve with TikTok Grinder Sandwiches
More Viral TikTok Recipes:
Pin for later: