TikTok Baked Oats is a viral recipe that has been taking the internet by storm as of late. This oatmeal recipe is easy to make, using just a few simple ingredients that are pantry staples. TikTok users have been experimenting with different flavor combinations, but the most popular version seems to be chocolate and banana because it tastes like a chocolate chip cookie! The dish is made by combining oats, milk, egg, chocolate, and banana in a baking dish, then baking it in the oven. The result is a warm, comforting breakfast that is sure to please. Whether you are looking for a new breakfast idea or just want to try something different, Tik Tok Baked Oats are worth a try.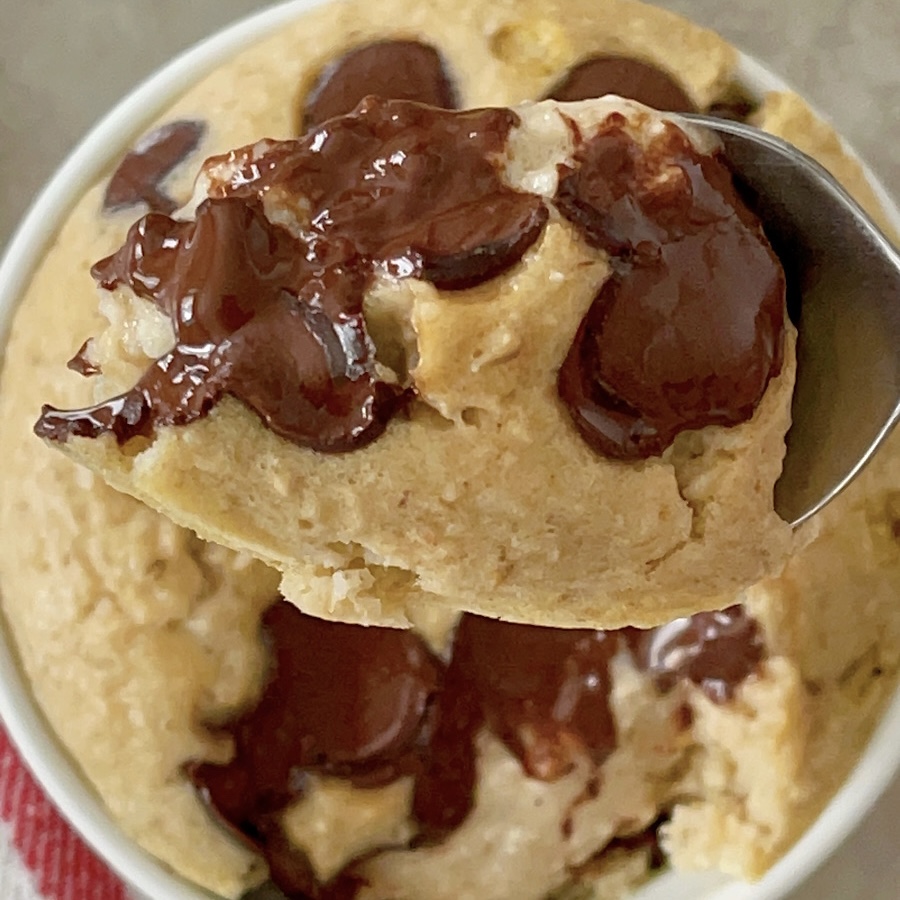 This post may contain affiliate links. When you click on these links, I get a small percentage back at no cost to you! For more information see my disclosure policy.
Below you will find tips, tricks and helpful hints for making this recipe including step by step instructions with pictures. If you would like to go directly to the recipe, scroll down to the recipe card or tap "Jump to Recipe" at the top of the page.
Why I Love This Recipe
Baked Oats is one of my favorite breakfast items because it tastes like a piece of cake, without all of the added sugar. This baked oats recipe is perfect for those mornings when you want something sweet with a cake-like texture, but don't want to overdo it.
The chocolate chips add the perfect amount of sweetness, and the banana rounds it out with some healthy potassium. My kids like to call this Oatmeal Cake!
More Viral TikTok Recipe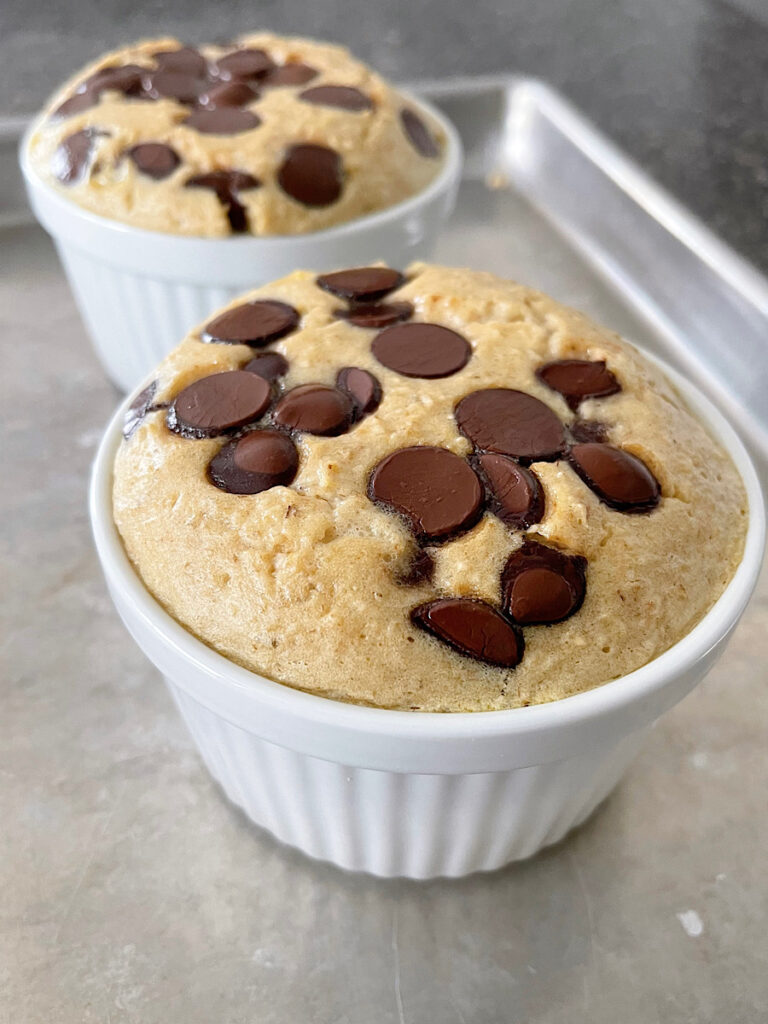 TikTok Baked Oats Ingredients
*Ingredient amounts are located in the recipe card at the end of this post.
Rolled Oats: For these baked oats, you will want to use standard rolled oats used in regular oatmeal, though quick oats can be used in a pinch. These are also called old-fashioned oats. Steel cut oats will not work very well.
Bananas: You will need one or two ripe bananas for this recipe. The riper the banana, the sweeter your oats will be. I like to use an overripe banana.
Milk: Any kind of milk will work for this recipe, though I prefer whole milk.
Eggs: The eggs help to bind everything together and give the oats a little bit of lift.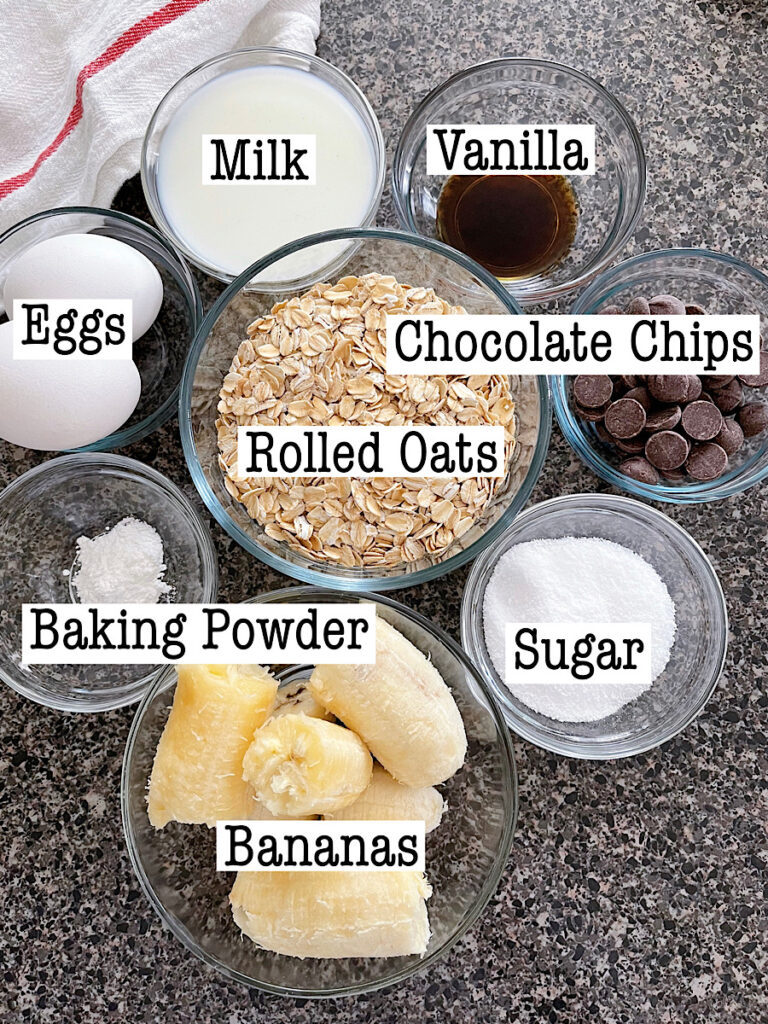 Sweetener: I like to use sugar, brown sugar, or honey in my baked oats. You could also use Splenda, agave nectar, or maple syrup.
Vanilla: A teaspoon of vanilla extract gives these oats a nice flavor.
Baking Powder: This helps the oats to puff up a bit as they bake.
Chocolate Chips: I like to add a few chocolate chips to my baked oats, but you could also use chopped nuts, dried fruit, or nothing at all.
How to Make Baked Oats (Step-by-Step Instructions)
[1] Add all of the ingredients, except the chocolate chips, to a high-speed blender or food processor and blend until smooth.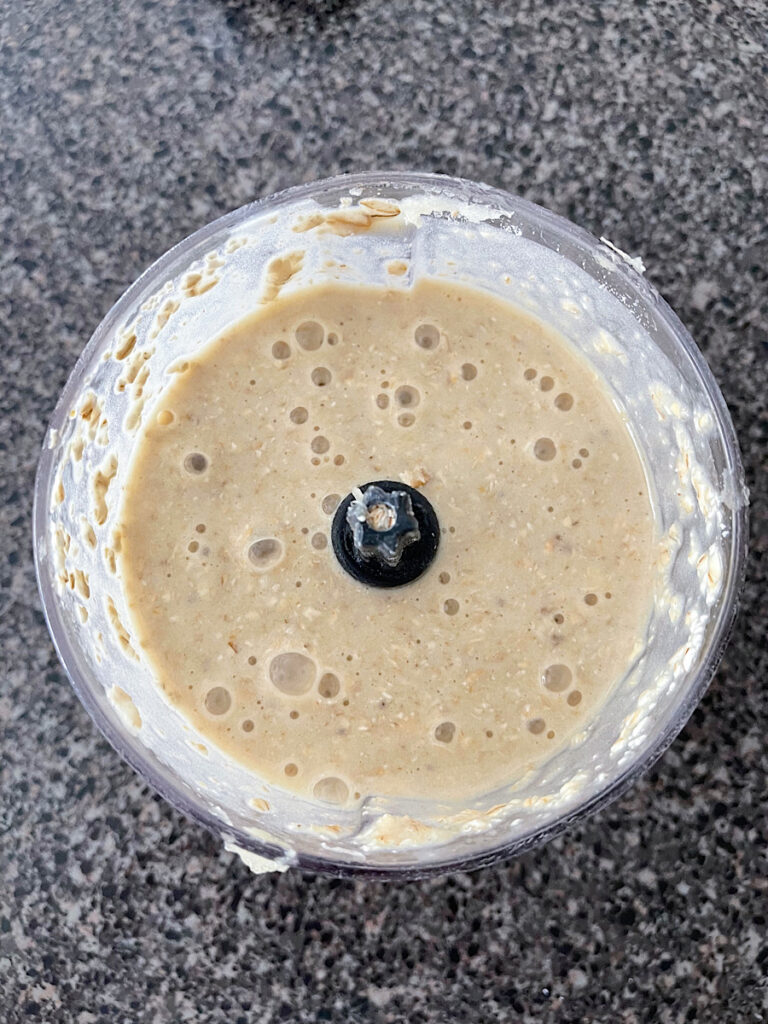 [2] Coat two ramekins with cooking spray and pour half of the oat mixture into each.
[3] Mix in the chocolate chips or sprinkle on top.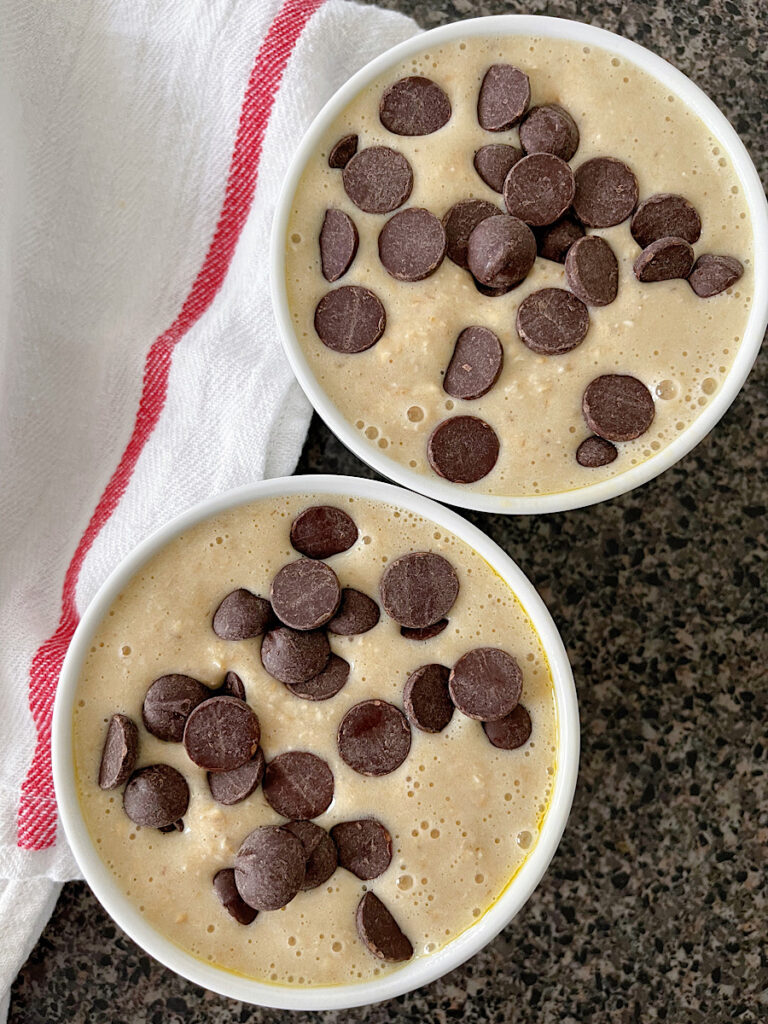 [4] Bake at 350 degrees for 15-20 minutes or until a toothpick inserted comes out clean. Bake time may vary by oven.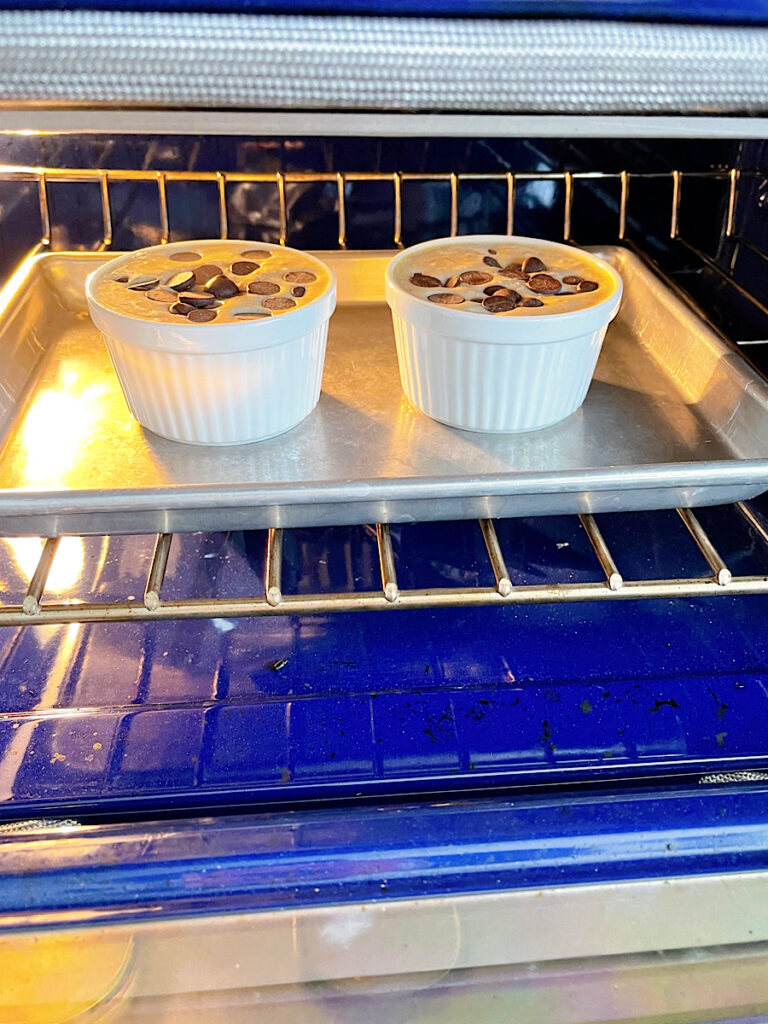 [5] Serve immediately for best results!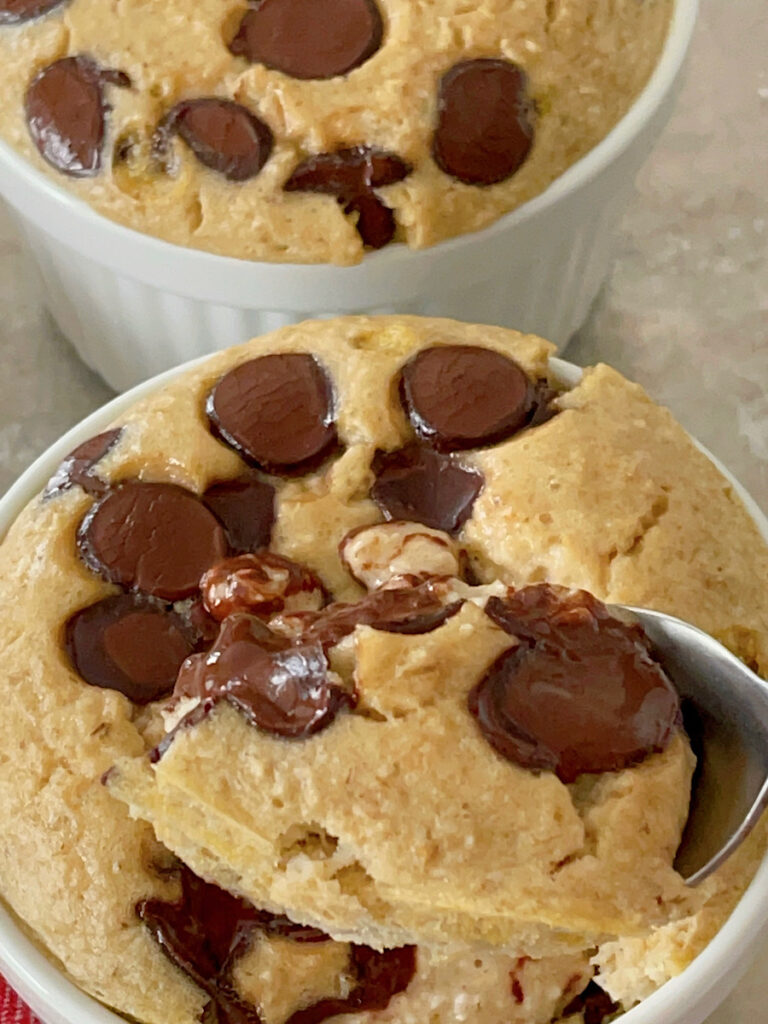 Helpful Kitchen Tools
Flavor variations
There are endless possibilities when it comes to flavor variations for baked oats. Here are a few ideas:
Maple and bacon
Blueberry and lemon
Coconut and pineapple
Apple cinnamon
Topped with Fresh Fruit
The sky is the limit, so get creative! Just be sure to add in extra sweetener if you are using a less sweet fruit.
Storage and Reheating
Leftover baked oats can be stored in an airtight container or covered with plastic wrap in the fridge for up to four days. Just reheat in the microwave for 30 seconds to 1 minute before eating. You may need to add a splash of milk before reheating.
Recipe Tips
Try not to over blend the oats. You want them to be broken down, but you don't want them to turn into oat flour.
If you don't have ramekins, you can bake these oats in a small loaf pan. Just increase the baking time by 5-10 minutes.
Baked oats are best eaten fresh, but if you have leftovers, they will keep in the fridge for up to four days. Just reheat in the microwave before eating.
Frequently Asked Questions
Are baked oats good for you?
While baked oats are not necessarily "health food," they are a healthier option than pancakes or waffles, for example.
Do you have to put eggs in baked oats?
No, you don't have to put eggs in baked oats. I find that they help to bind everything together and give the oats a little bit of lift, but you can leave them out if you prefer.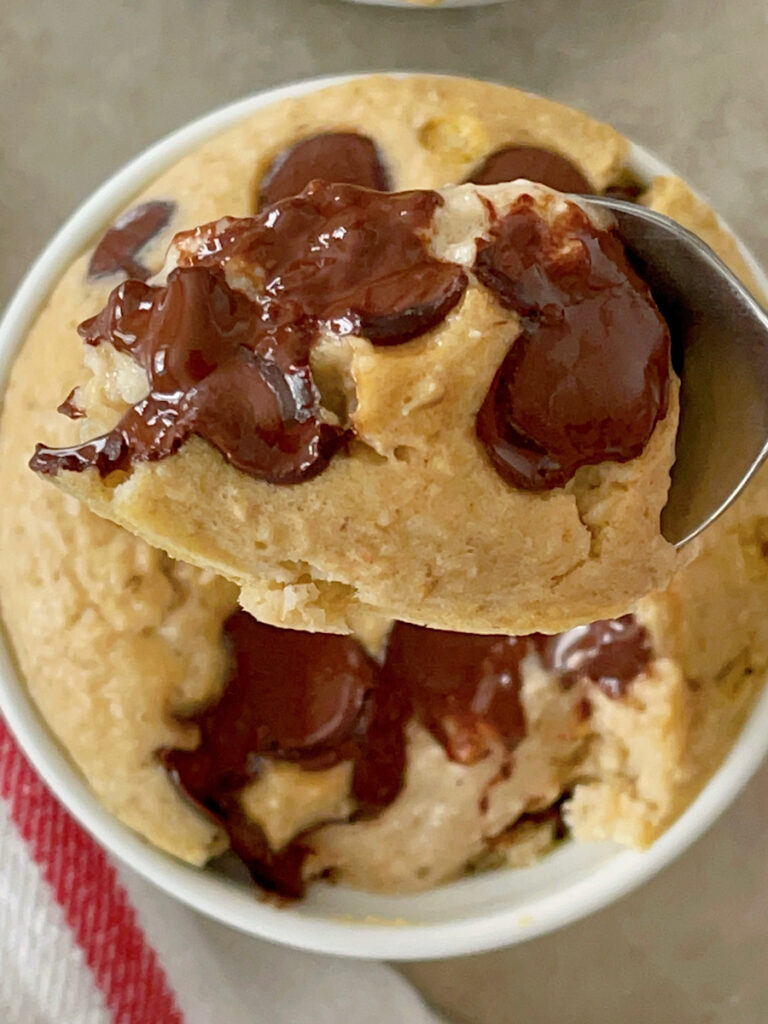 What do baked oats taste like?
Baked oats taste like a cross between oatmeal and cake. They are sweet and moist, with a slightly crunchy top.
Do you need to refrigerate baked oatmeal?
No, you don't need to refrigerate baked oatmeal. However, it will last longer if you do. Baked oatmeal will keep in the fridge for up to four days.
Final Thoughts
If you are looking for an easy breakfast that is healthy and tastes like a banana bread chocolate chip cookie, then TikTok Baked Oats is the recipe for you!
If you make this recipe, please leave a review and let me know how it turns out in the comments below!
More Breakfast Recipes:
Pin for later: