Amazing Melt in Your Mouth Sweet Cream Pancakes is the best pancake recipe around and will be the only pancake recipe you'll ever need! Made with heavy cream, these pancakes are definitely the not your ordinary pancake. They are thick and heavy, but also sweet and dreamy!
This post may contain affiliate links. When you click on these links, I get a small percentage back at no cost to you! For more information see my disclosure policy.
Below you will find tips, tricks and helpful hints for making this recipe including step by step instructions with pictures. If you would like to go directly to the recipe, scroll down to the recipe card or tap "Jump to Recipe" at the top of the page.
Why I Love these Pancakes
I love pancakes and I think they are probably the BEST breakfast food ever created.
I still love a good omelette with a side of crispy bacon, but eating a pancake for breakfast is like going to a party at your breakfast table.
The great thing about pancakes is that you can dress them up however you want, topped with fruit, drizzled with chocolate syrup or salted caramel ganache, sweet cream cheese syrup, caramel syrup, or with classic maple syrup.
How I found out about Sweet Cream Pancakes
Recently, my family and I ate dinner at Black Bear Diner that happened to server breakfast all day.
I looked at their breakfast menu and found sweet cream pancakes, so of course that's what I ordered!
Let me tell you, they were amazing! The pancakes were so sweet and dreamy, they probably didn't even need syrup. You know I still used syrup though, right?
The poor, sad members of my family who didn't order the pancakes were desperately asking for bite after bite of my delicious meal.
I knew that I needed to recreated this deliciousness at home for breakfast the next morning.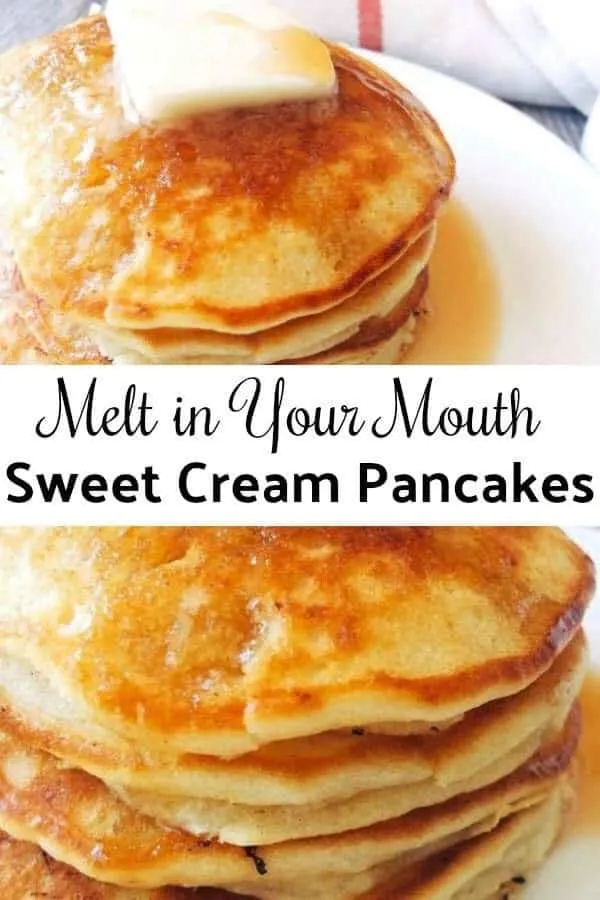 I ended up adapting my buttermilk pancake recipe by replacing the buttermilk with heavy whipping cream.
I also added a little more sugar to make the pancakes a little sweeter. BAM! We had a winner! Love waffles? Check out my recipe for Sweet Cream Waffles here!
Pancake Recipes You Will Love:
Ingredients
All-Purpose Flour- You will want to use standard all-purpose flour in this recipe because of the addition of baking powder and baking soda.
Baking Powder- Baking powder is a made from a blend of baking soda and some sort of acid, such as cream of tartar. It gives your pancakes a fluffier rise.
Baking Soda- Baking soda is simply sodium bicarbonate, which is used as a leavening agent to make baked goods rise.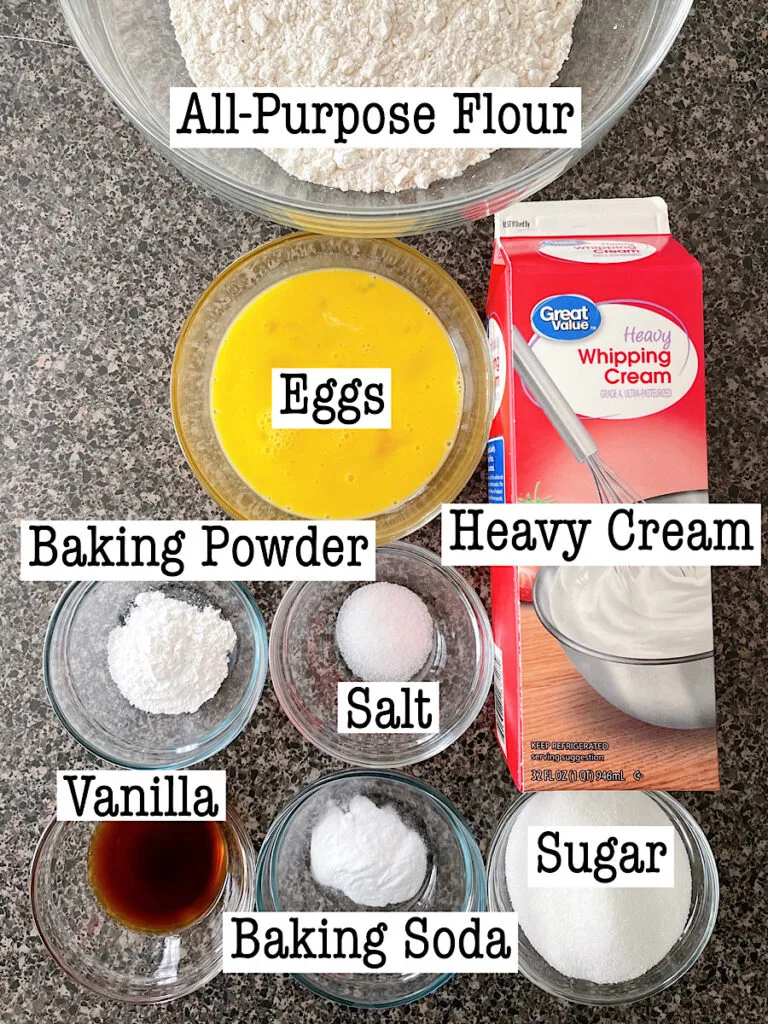 Salt- Salt helps enhance the flavor of the pancakes.
Sugar- Sugar gives your pancakes that sweet flavoring to them, but not too much! Pancakes should be lightly sweetened.
Eggs- Eggs will give your pancakes a binding property and prevent them from spreading all over the pan or skillet.
Heavy Cream & Milk- Heavy cream is giving the pancakes a rich and creamy texture. And of course, milk is giving them their liquid form.
Vanilla Extract- Vanilla extract enhances your pancake's flavor making it out of this world!
How Does Using Heavy Cream Affect Pancakes?
There are many advantages of using heavy cream instead of milk or water when making pancakes. For starters, the pancakes will be rich and taste good. They will also have a thicker texture than other kinds of pancakes.
If you're cooking the pancakes on the stovetop or a griddle, you'll want to use medium heat so that they can cook slowly and evenly.
You'll also need to make sure that the skillet is coated with cooking spray or melted butter (if not using a non-stick pan) to ensure the pancakes don't stick to the pan. Keep these things in mind when making your next batch of pancakes!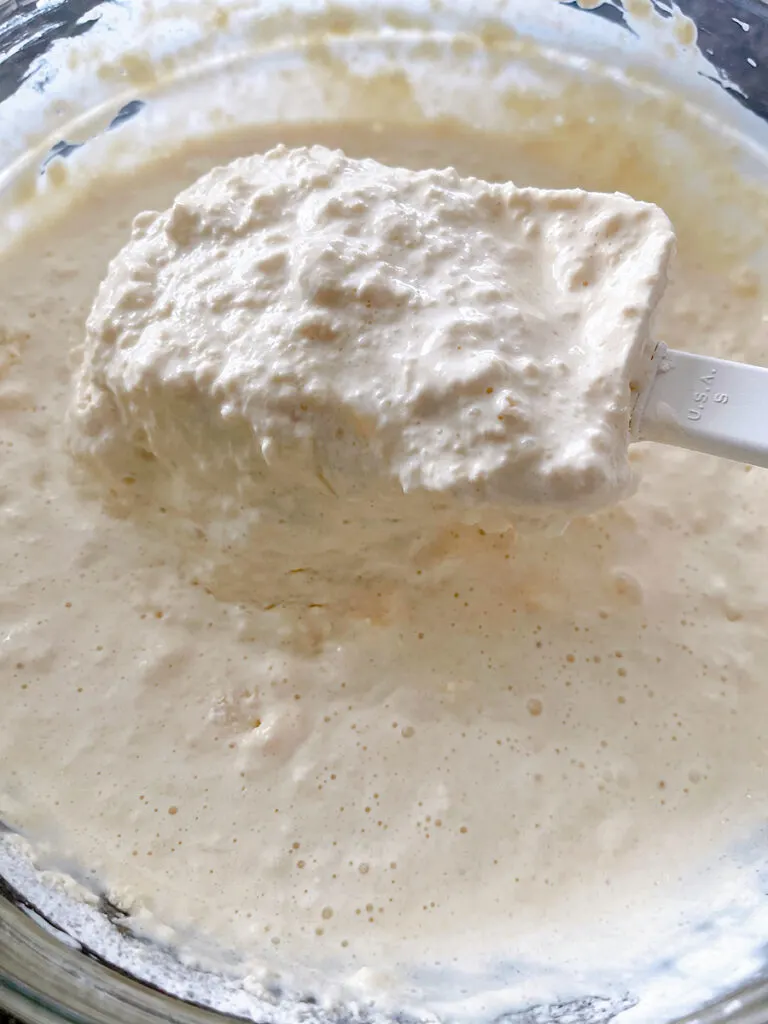 The pancake batter will be thicker than what you are used to. Because of this, the pancakes may take a little longer to cook on the griddle than a standard pancake or buttermilk pancake. This will require a lot of patience, but trust me, it is so worth it!
You will want to wait until the pancakes are beginning to bubble before flipping them. You can even use a spatula to lift the corner and check to see the color on the bottom before you flip them. If you turn them over too soon, they may fall apart.
If the batter is thicker than your liking, feel free to add a little bit of milk to thin out the batter.
Helpful Kitchen Items
How to Make Sweet Cream Pancakes
[1] Begin by combining all of the dry ingredients in a mixing bowl with a whisk.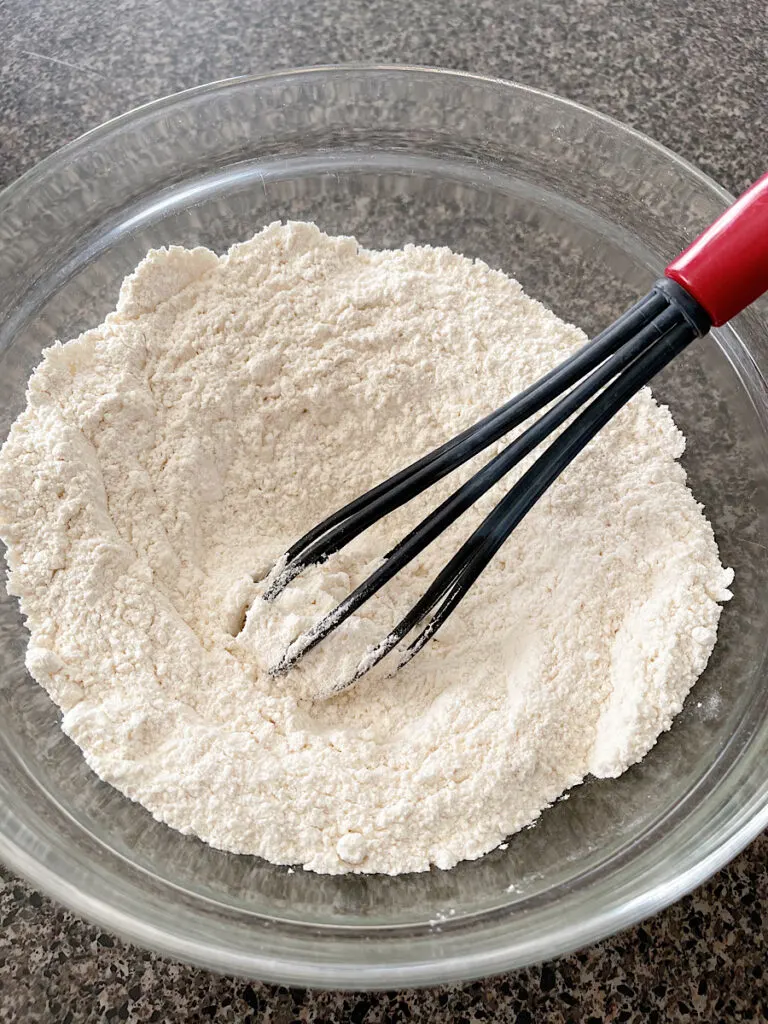 [2] In a separate bowl, mix together the eggs, vanilla, and heavy cream.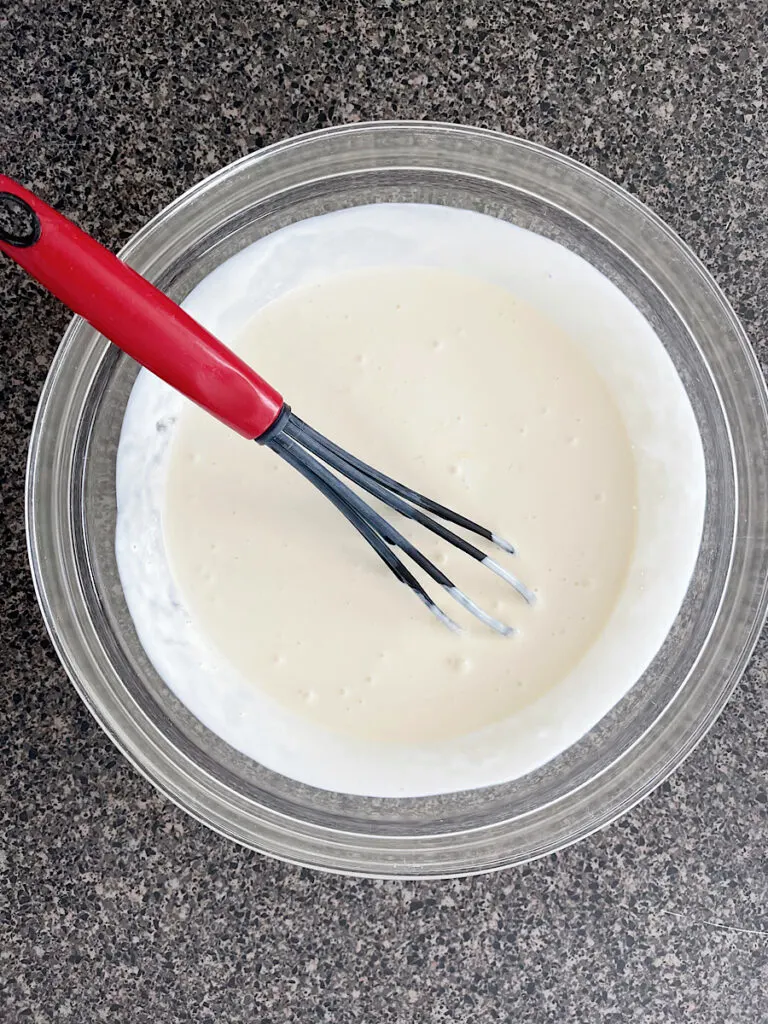 [3] Add the wet ingredients to the dry ingredients and mix together.
[4] THE BATTER WILL BE THICK because you are using heavy cream. If it is too thick for your liking, thin the batter with a little milk.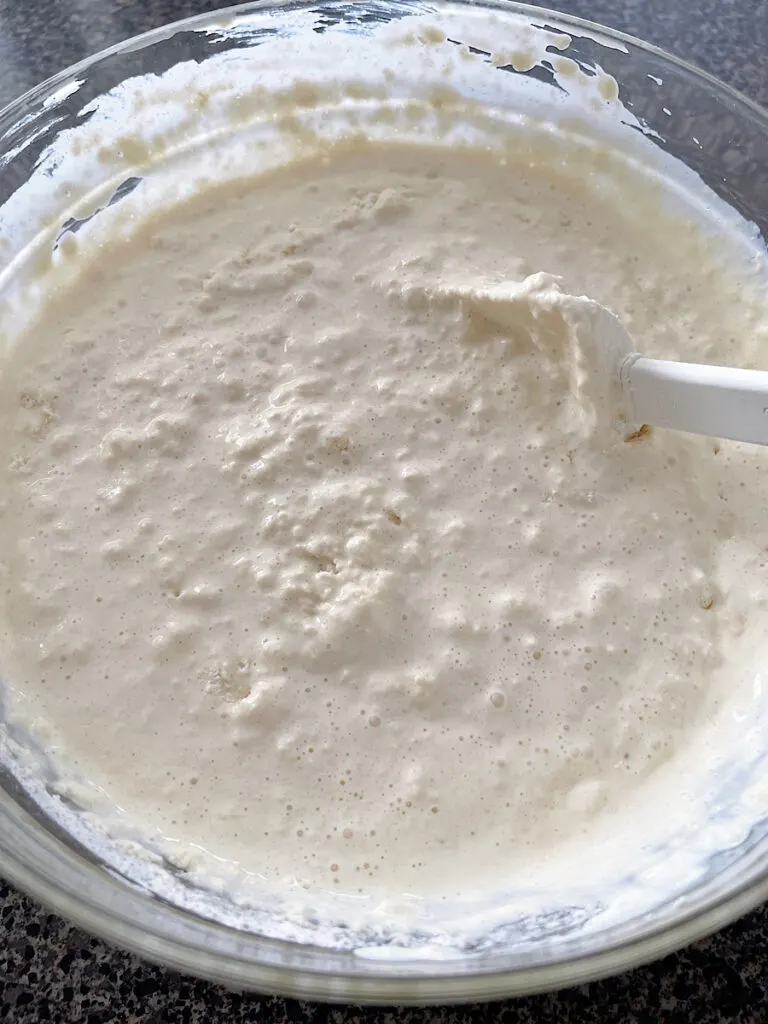 [5] Heat a griddle to medium high heat (about 300 to 325 degrees) and spray the surface with nonstick cooking spray.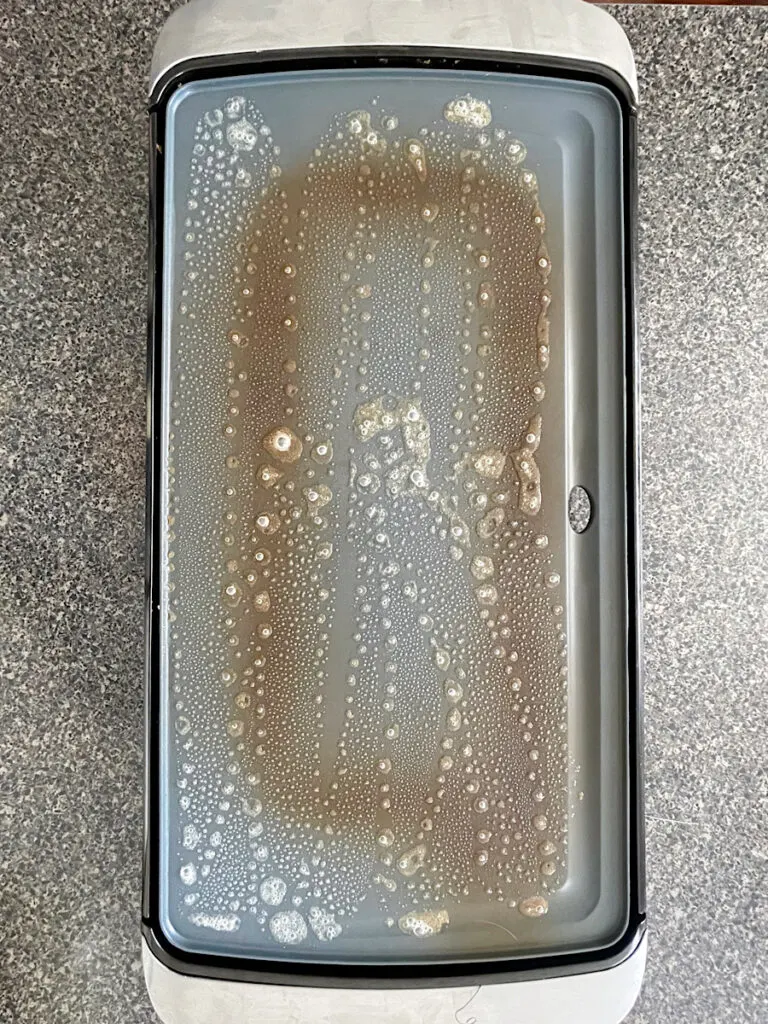 [6] Place approximately 1/4 cup of batter on the griddle for each pancake. I like to use a cookie scoop to do this.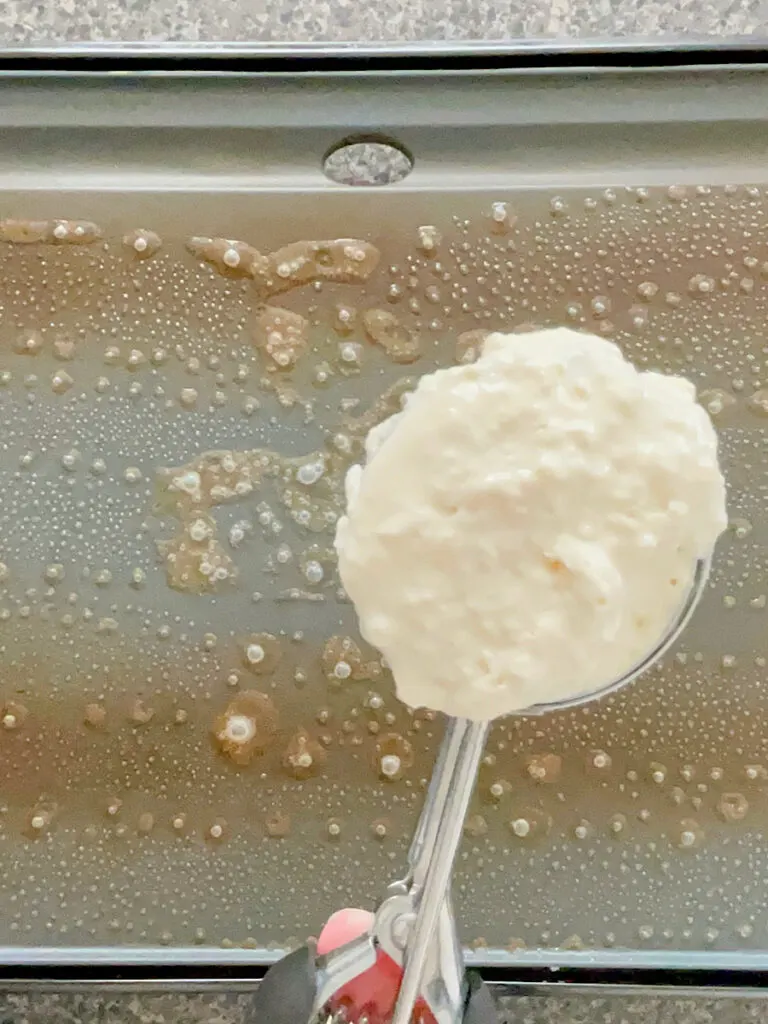 [7] Cook for 2-3 minutes until little bubbles begin to appear. Cooking time will be longer than standard pancakes. Be patient and don't flip too soon or the pancakes will fall apart.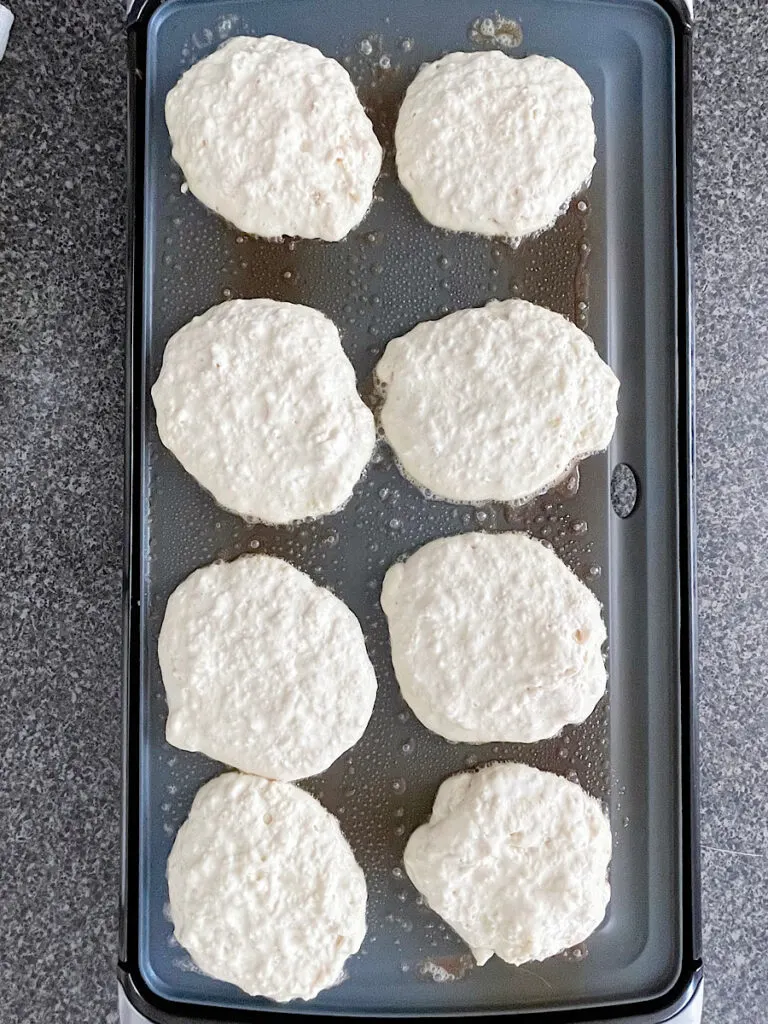 [8] Flip the pancakes over and cook for another 2-3 minutes until golden brown.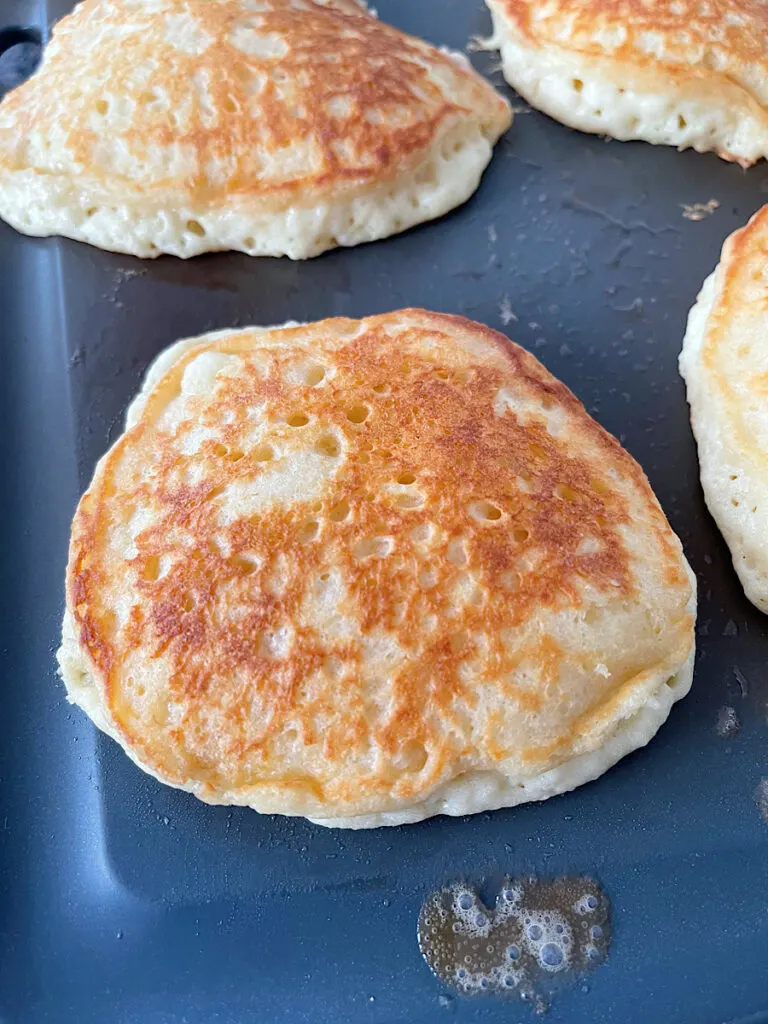 Note: Because the batter is thick and uses heavy cream, expect the pancakes to take a little longer than standard pancakes to cook on each side.
Optional Toppings for Pancakes
To me, pancakes are like the blank canvas of breakfast foods! You can add different toppings to create totally different experiences. Below you will find recipes for some of my favorite pancake toppings!
Classic Pancakes
This is by far my favorite way to enjoy this pancake recipe. For this version, all you will need is butter and maple syrup!
Peanut Butter Chocolate Chip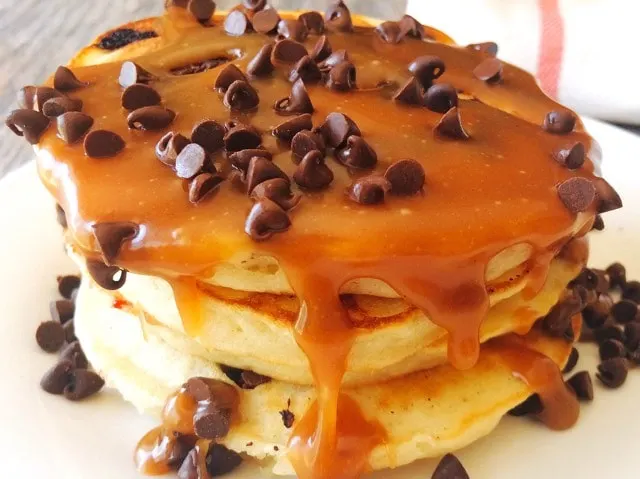 For this decadent version, you will need:
Make the peanut butter syrup by heating the maple syrup on the stover over medium heat. Add the peanut butter and stir until mixed. Drizzle over pancakes and sprinkle with chocolate chips.
A peanut butter and chocolate lover's dream!
Birthday Cake Pancakes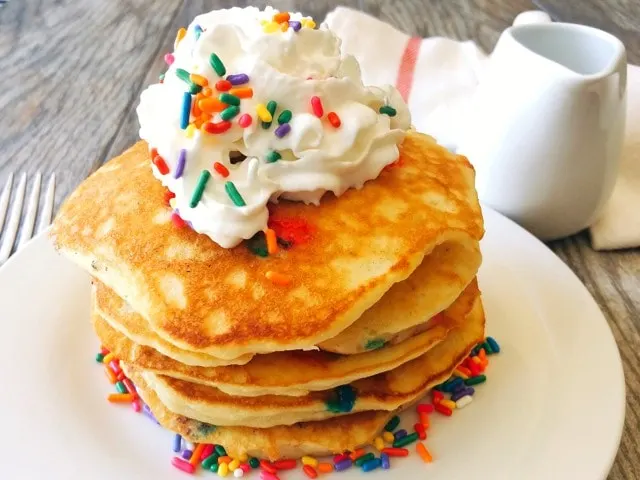 Birthday Cake Sweet Cream Pancakes are the favorite of my kids!
To make this version, you will need
Rainbow Sprinkles
Whipped Cream
Maple Syrup
To make Birthday Cake pancakes, add sprinkles to the pancake batter. Top them with whipped cream, maple syrup, and more sprinkles!
Strawberry Cheesecake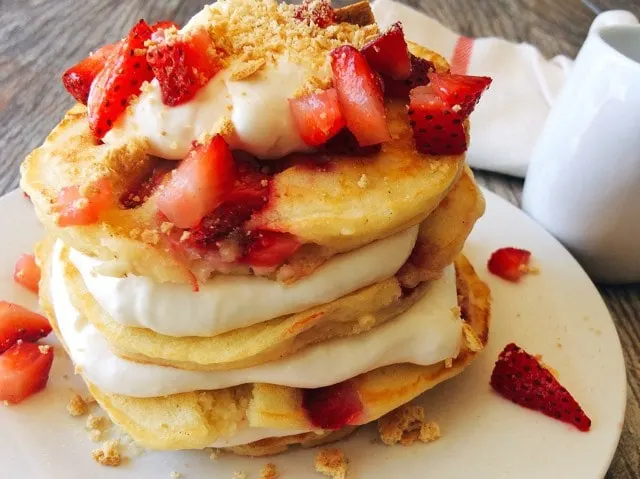 This version could definitely double as a dessert recipe!
Sweet Cream Pancakes with a cheesecake topping, chopped strawberries, and graham cracker crumbs!
The recipe for Strawberry Cheesecake Pancakes can be found here, but trust me, they will change your life!
Final Thoughts
Make sure to pin this recipe so you will always be able to make these unbelievable pancakes whenever you crave them!
What is your favorite pancake topping? Tell me in the comments down below!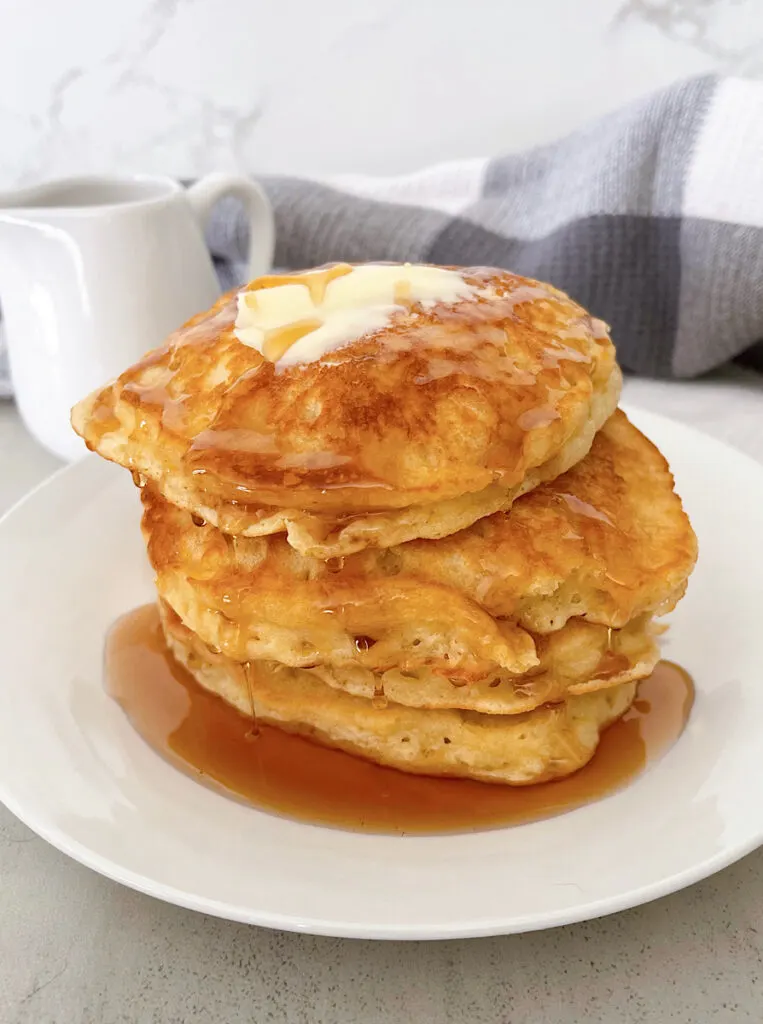 More Breakfast Recipes To Try:
Sweet Cream Pancakes Video: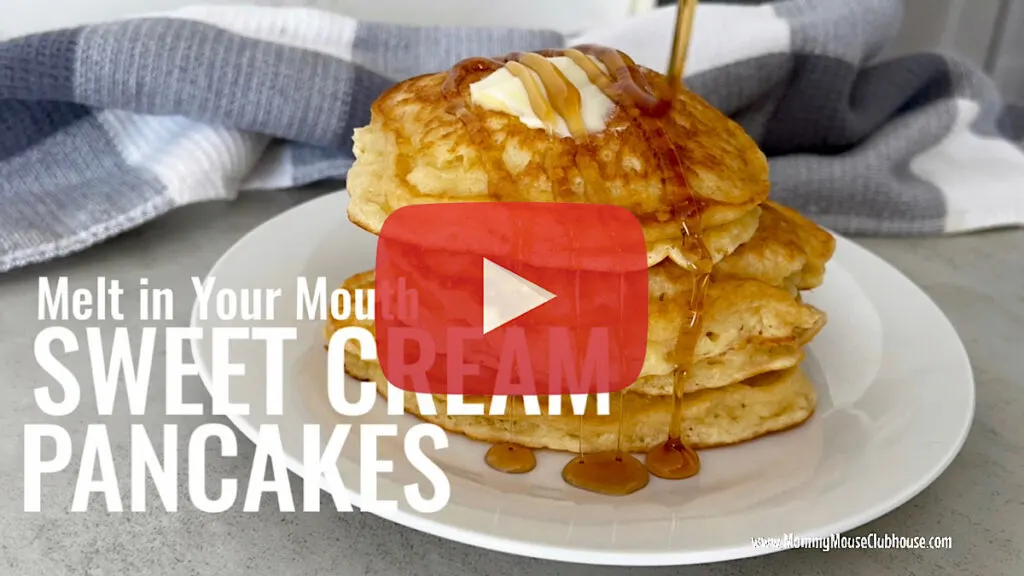 Pin for later: