A copycat recipe of Kneader's Chunky Cinnamon French Toast with caramel syrup and a recipe for homemade Chunky Cinnamon Bread!
I have loved Kneader's French Toast for a very long time.
This post may contain affiliate links. When you click on these links, I get a small percentage back at no cost to you! For more information see my disclosure policy.
Kneader's Bakery opened up in my town about 10 years ago and since then, I have not been able to get enough of the chunky cinnamon bread, dipped in amazing batter, cooked to perfection, and topped with whipped cream and the most delicious caramel syrup.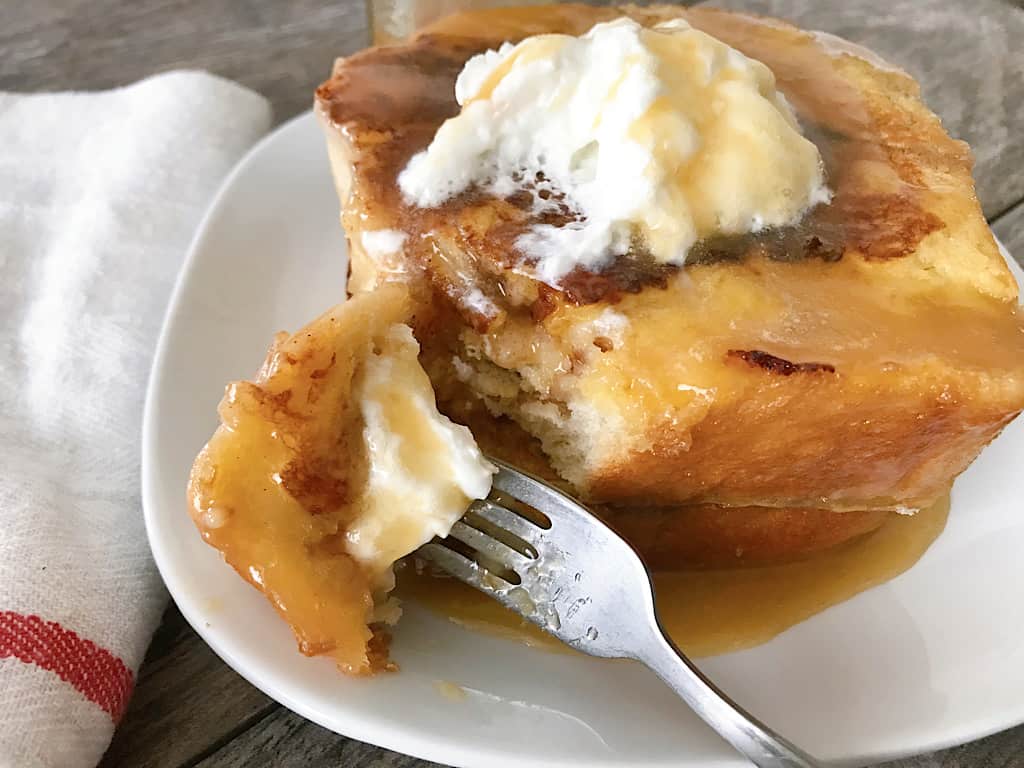 Trust me. It will change your life.
I don't have the time or budget to go to Kneader's for breakfast every day, especially because all of my boys, including my husband, are just as addicted to this wonderful breakfast as I am.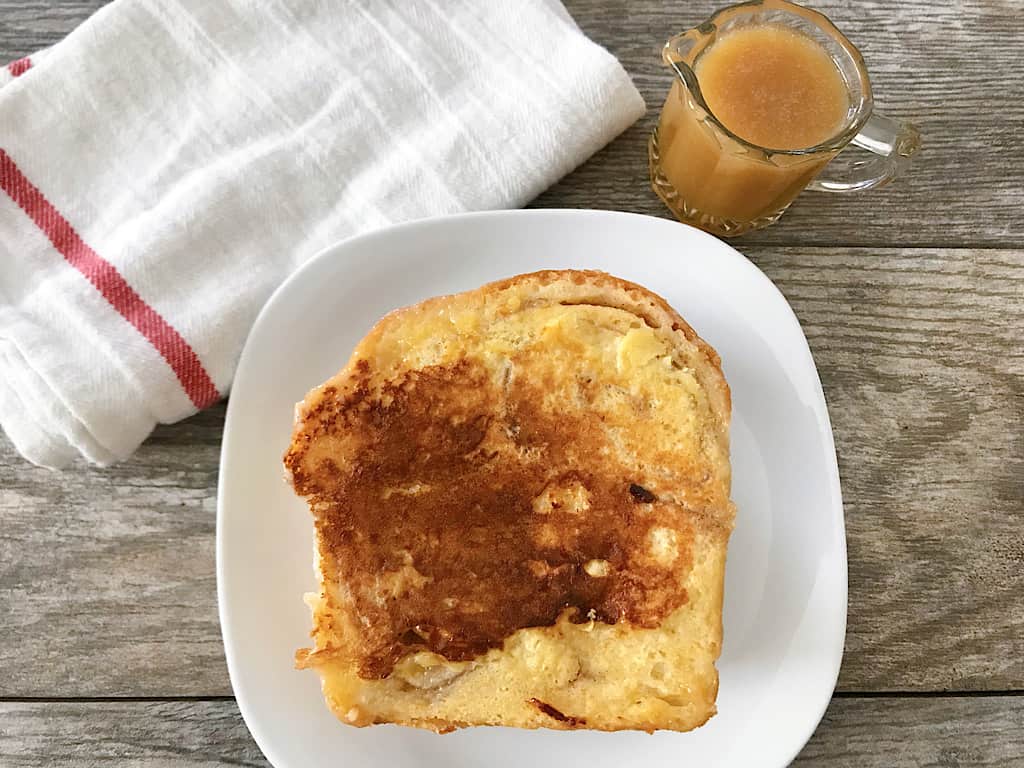 Kneader's French Toast at Home
So I wanted to create a copycat version of Kneader's French Toast that I could make at home.
I created my own version of Kneader's Chunky Cinnamon Bread, which I think makes this recipe taste almost exactly like the original. You can find that recipe here.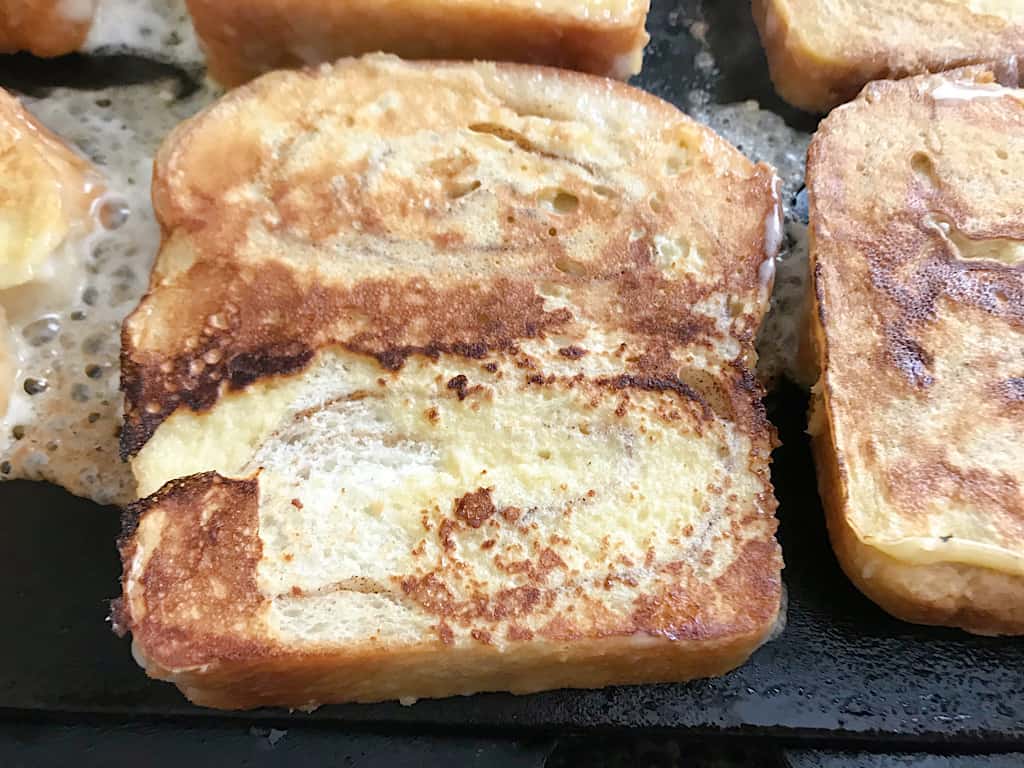 As far as the batter, I have not been able to use a different French Toast batter since I first made this Amazingly Perfect French Toast.
I adapted that recipe just a little for my version of Kneader's Chunky Cinnamon French Toast by swapping the white sugar for brown sugar and omitting the cinnamon.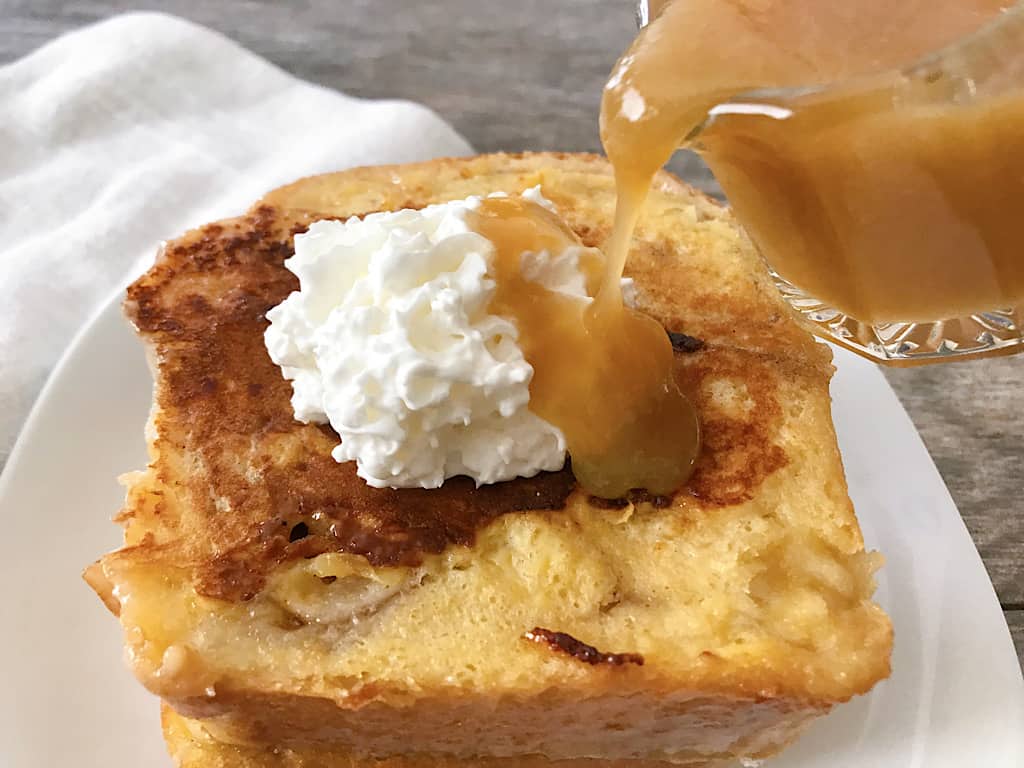 To enjoy this French Toast to the fullest, I highly recommend that you don't skip the caramel syrup. It really takes this dish to the next level.
When I make this breakfast, we usually have leftovers, even with 3 boys living at my house!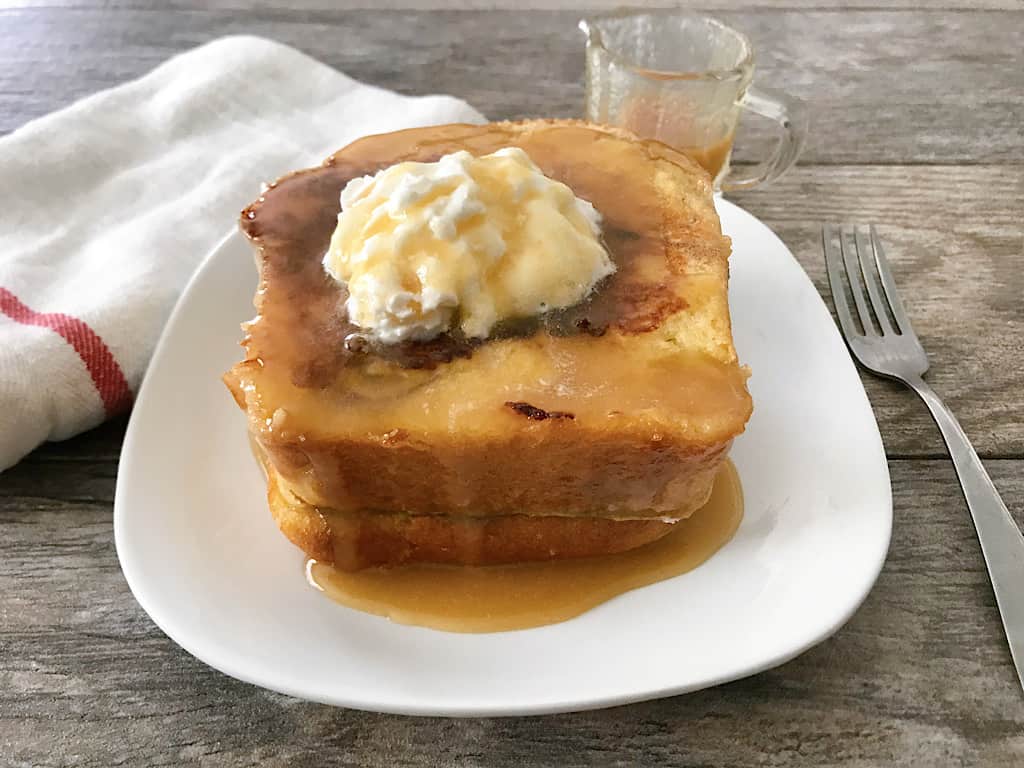 It's easy to pop the extra pieces into the freezer and use them another day when we need a quick breakfast.
This French Toast is great served with a side of bacon cooked perfectly in the oven!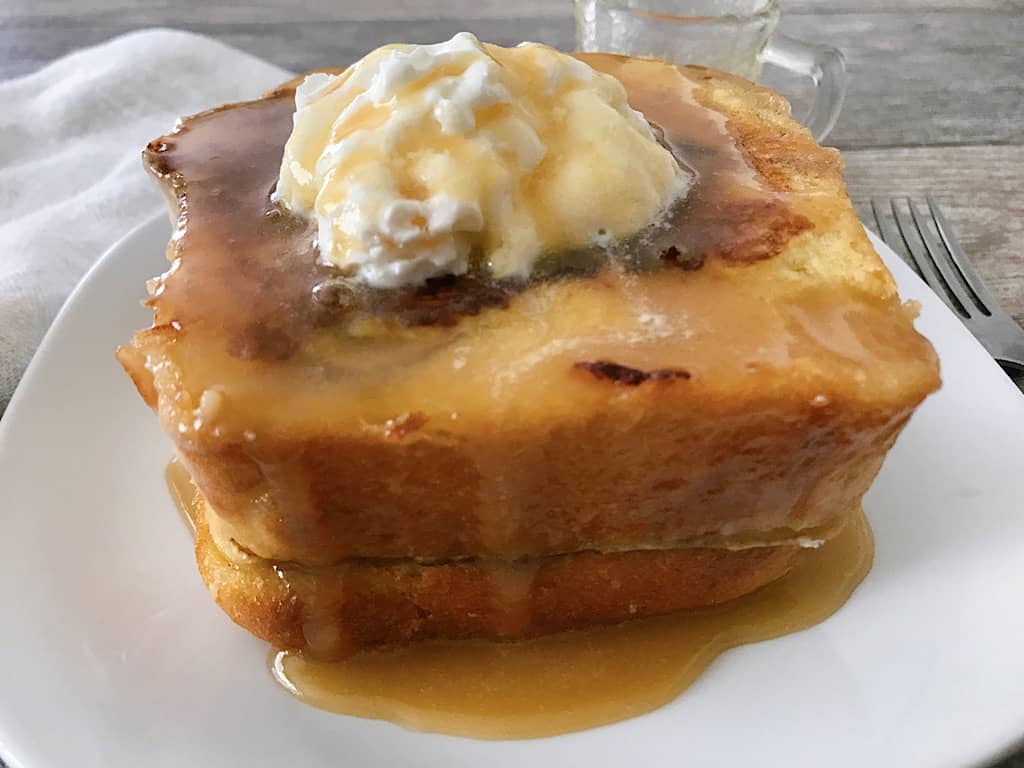 Ingredients
French Toast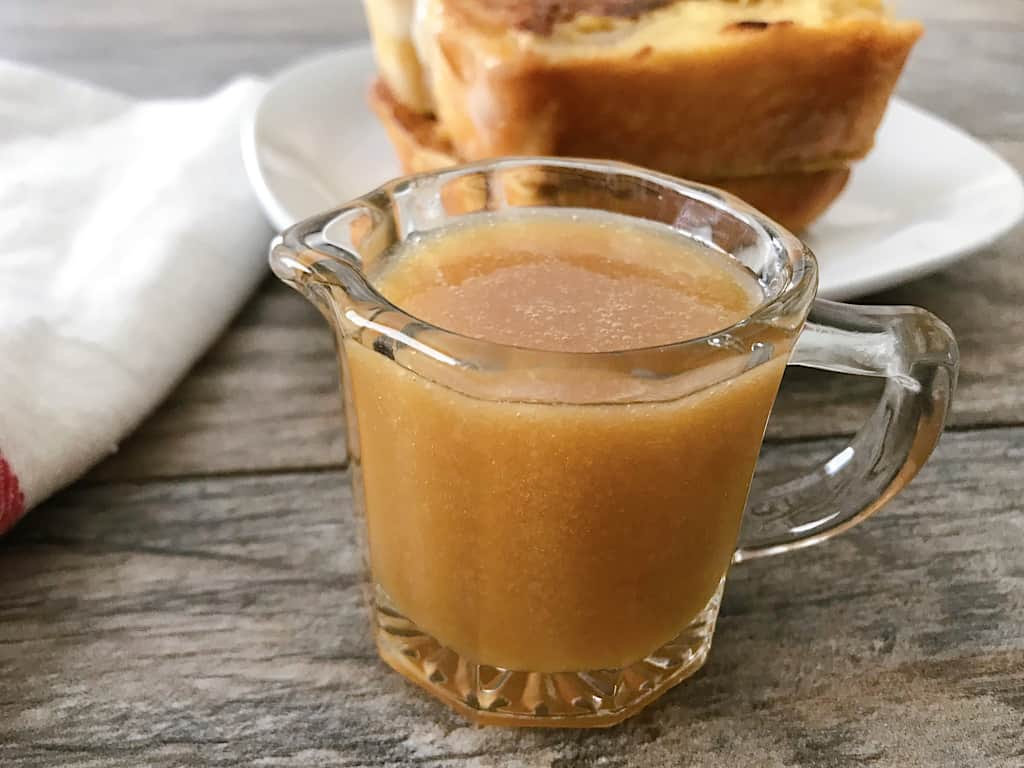 Caramel Syrup
1/2 Cup Light Corn Syrup

1/2 Cup Brown Sugar

1/2 Cup Heavy Cream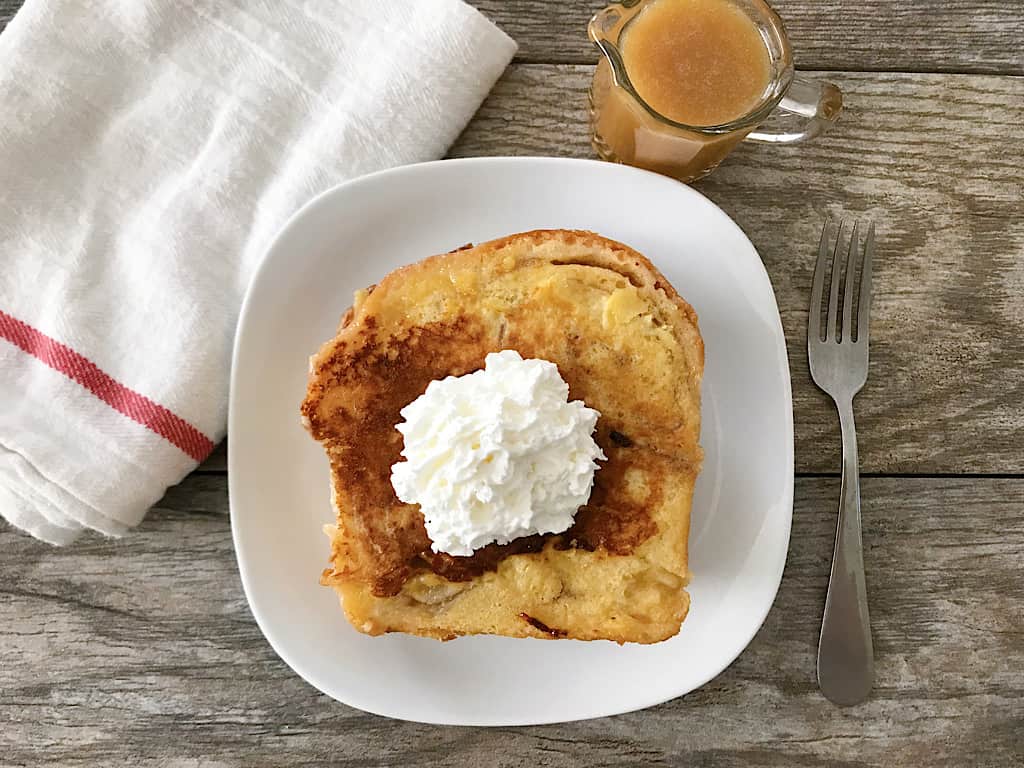 Helpful Kitchen Tools
How to Make Kneader's Chunky Cinnamon French Toast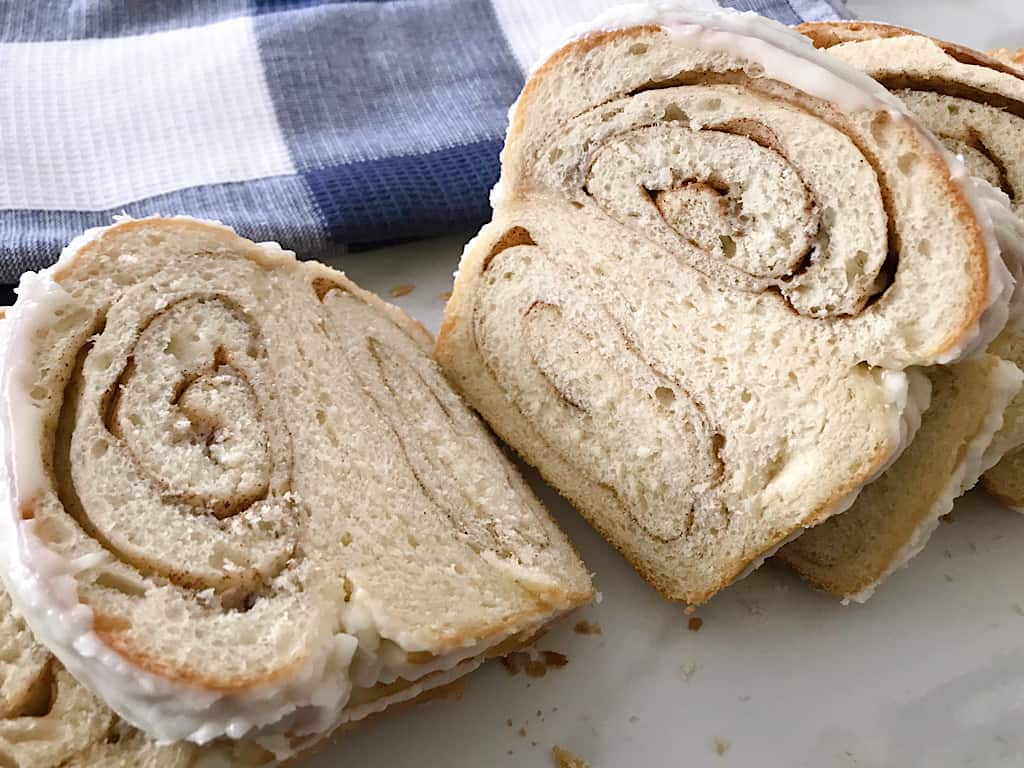 Add the eggs, milk, brown sugar, flour, and vanilla to a blender or food processor and blend until smooth.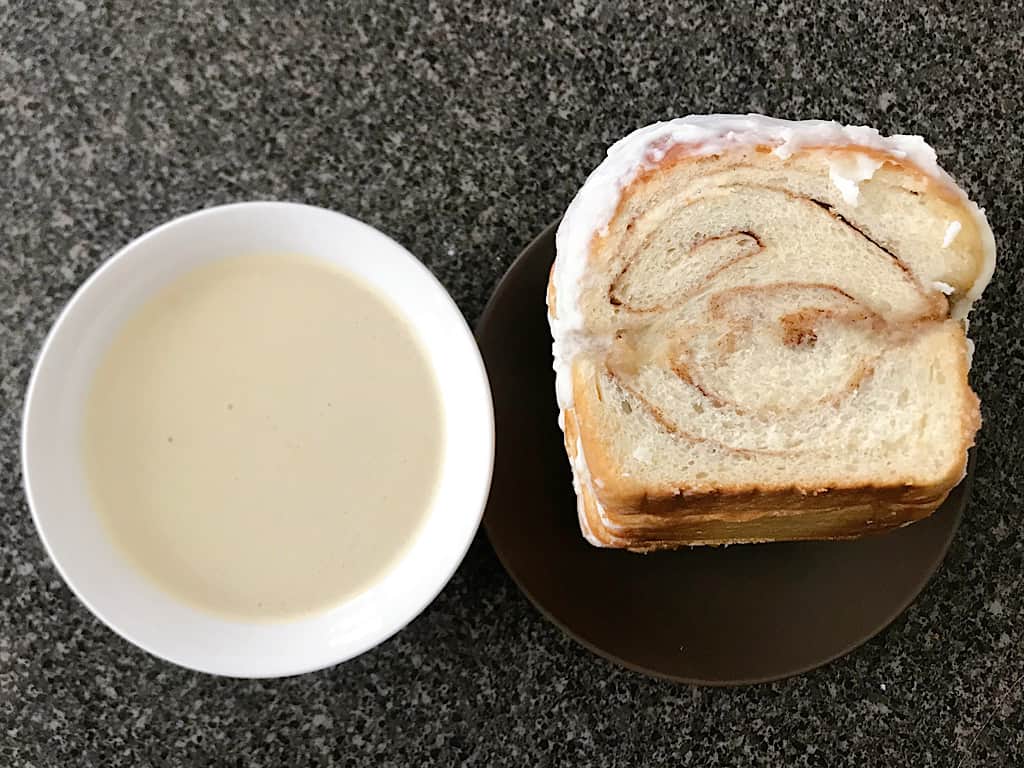 Pour the batter into a shallow bowl, and dip each piece of cinnamon bread in the batter, covering both sides.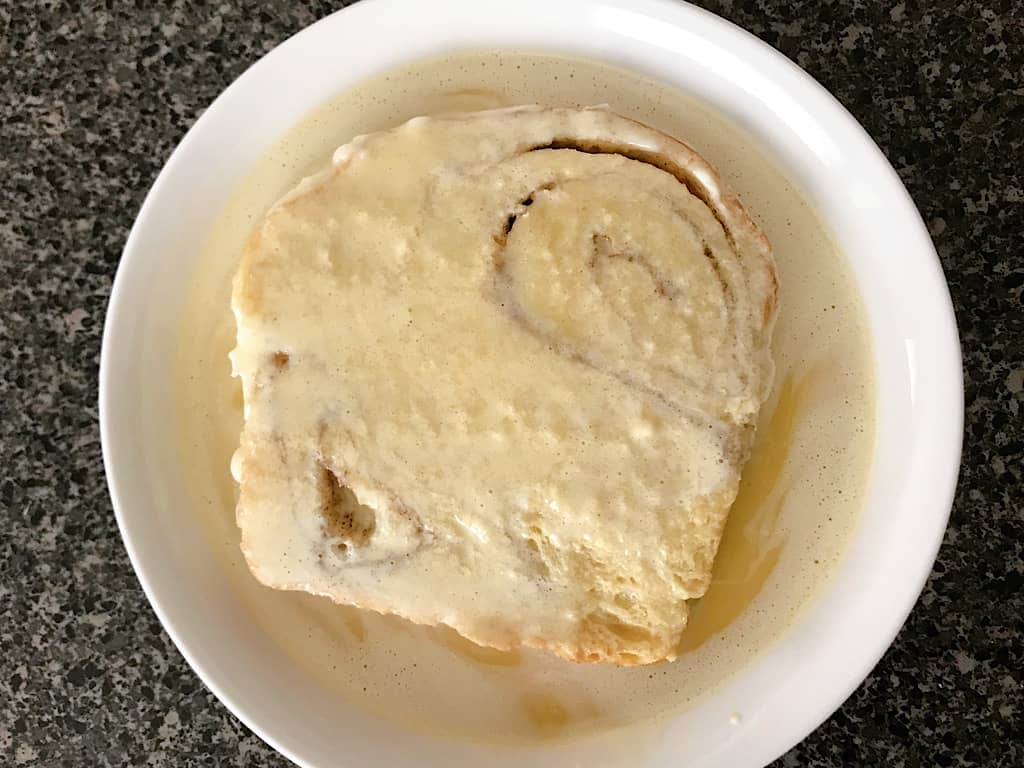 Place the French Toast pieces on a greased griddle that has been preheated to medium high heat.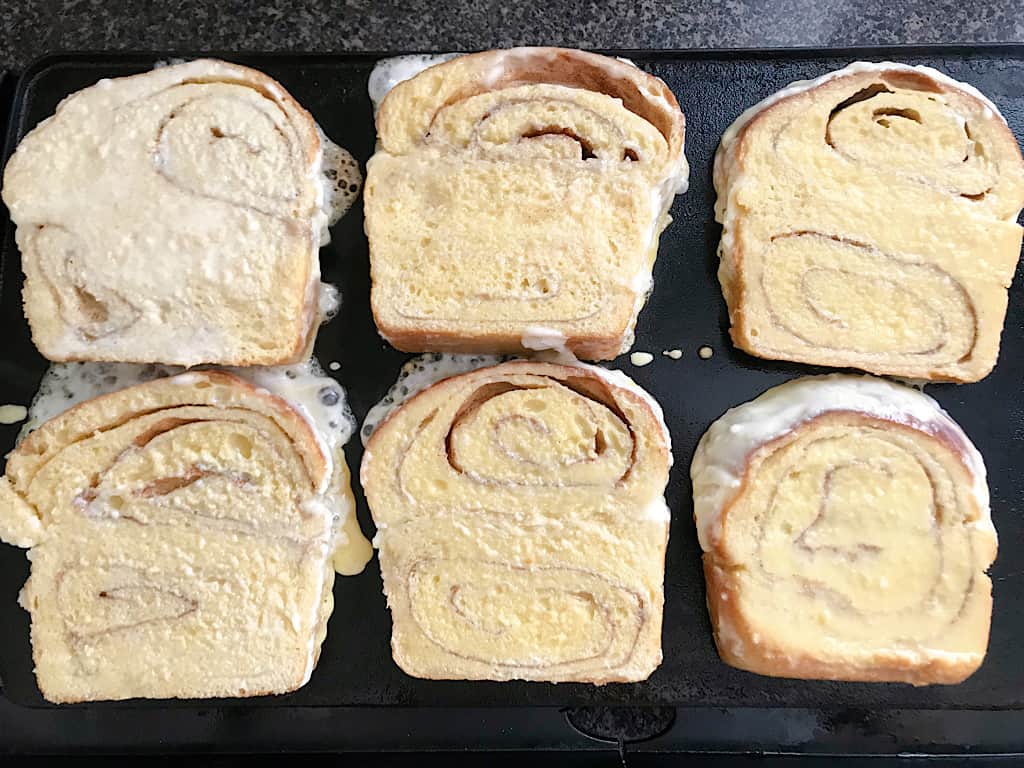 Cook on both sides for 2-3 minutes until brown.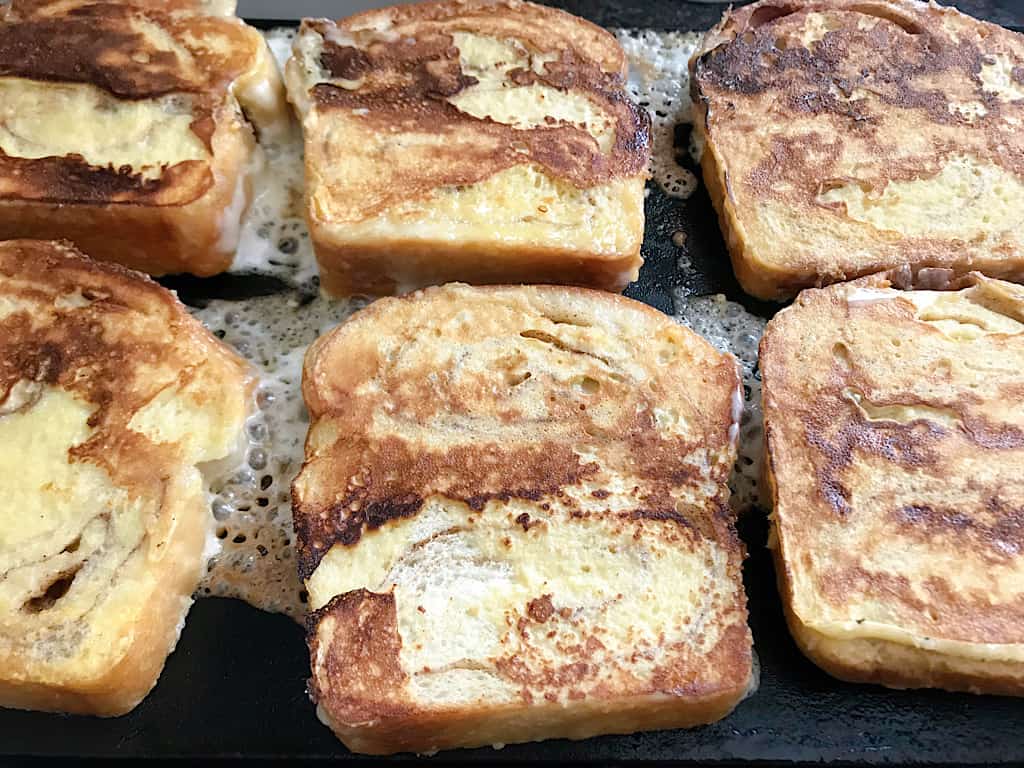 Caramel Syrup: Heat the corn syrup, brown sugar, and heavy cream over medium heat until the sugar has dissolved. Keep warm until ready to serve.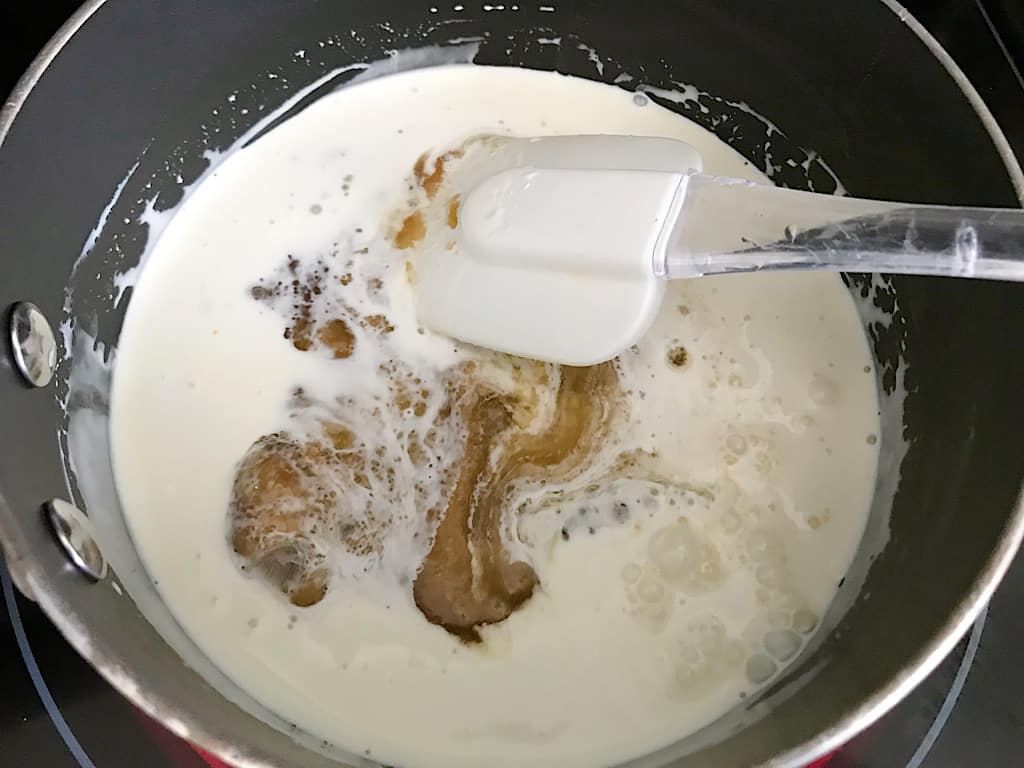 Top the Chunky Cinnamon French Toast with whipped cream, strawberries, and caramel syrup.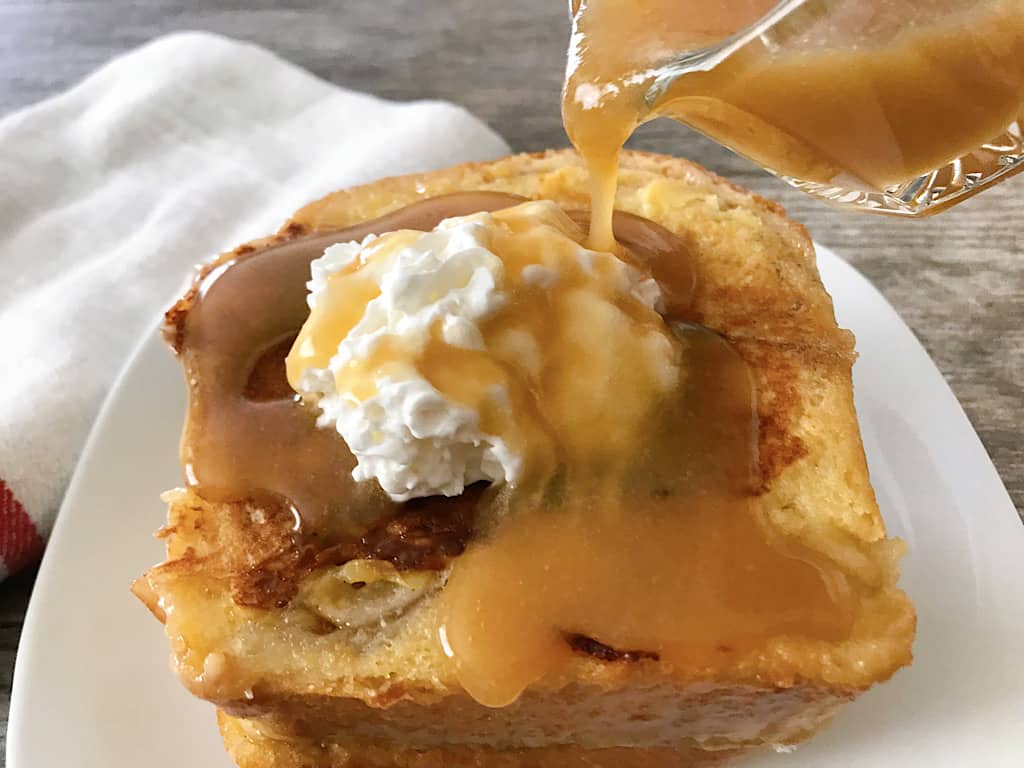 More Breakfast Recipes To Try:
Watch the video here: