Chunky Cinnamon Bread is a rich egg bread that is swirled with cinnamon sugar. Perfect to eat alone, toasted, or made into French Toast. Just like Kneader's!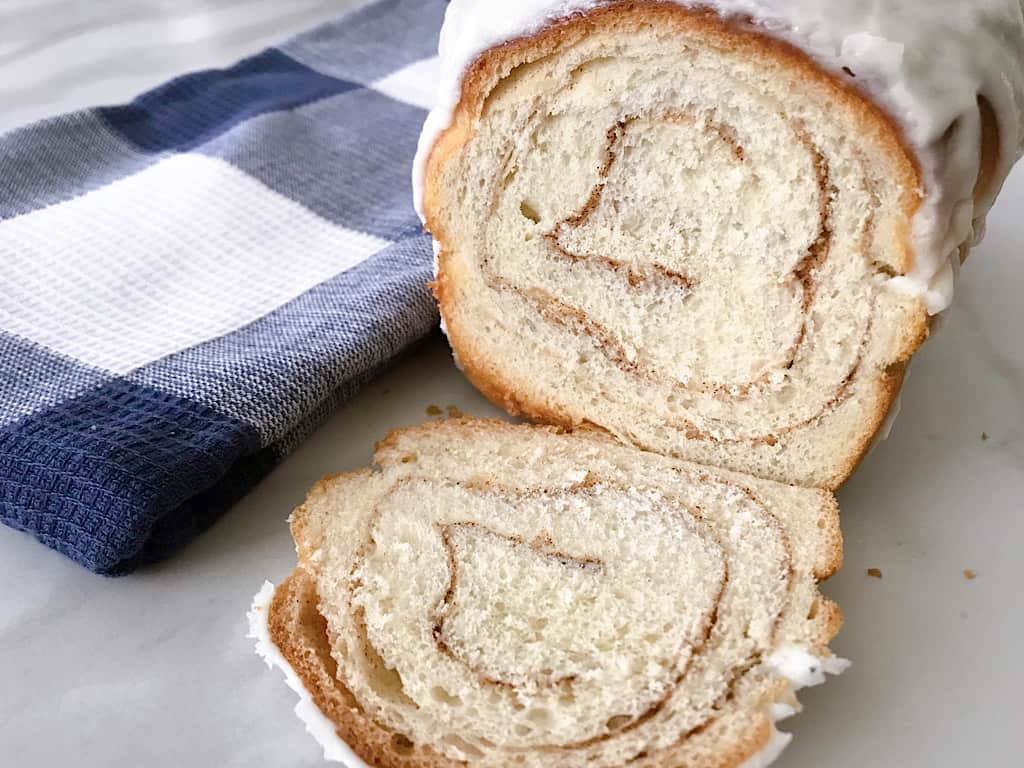 This post may contain affiliate links. When you click on these links, I get a small percentage back at no cost to you! For more information see my disclosure policy.
Below you will find tips, tricks and helpful hints for making this recipe including step by step instructions with pictures. If you would like to go directly to the recipe, scroll down to the recipe card or use the "Jump to Recipe" button at the top of the page.
There is a bakery/restaurant in Utah that makes the absolute best Chunky Cinnamon bread, which they then turn into Chunky Cinnamon French Toast. It is absolutely amazing!
I've been trying to make my own version of their bread at home, but have not quite been able to do it, until now.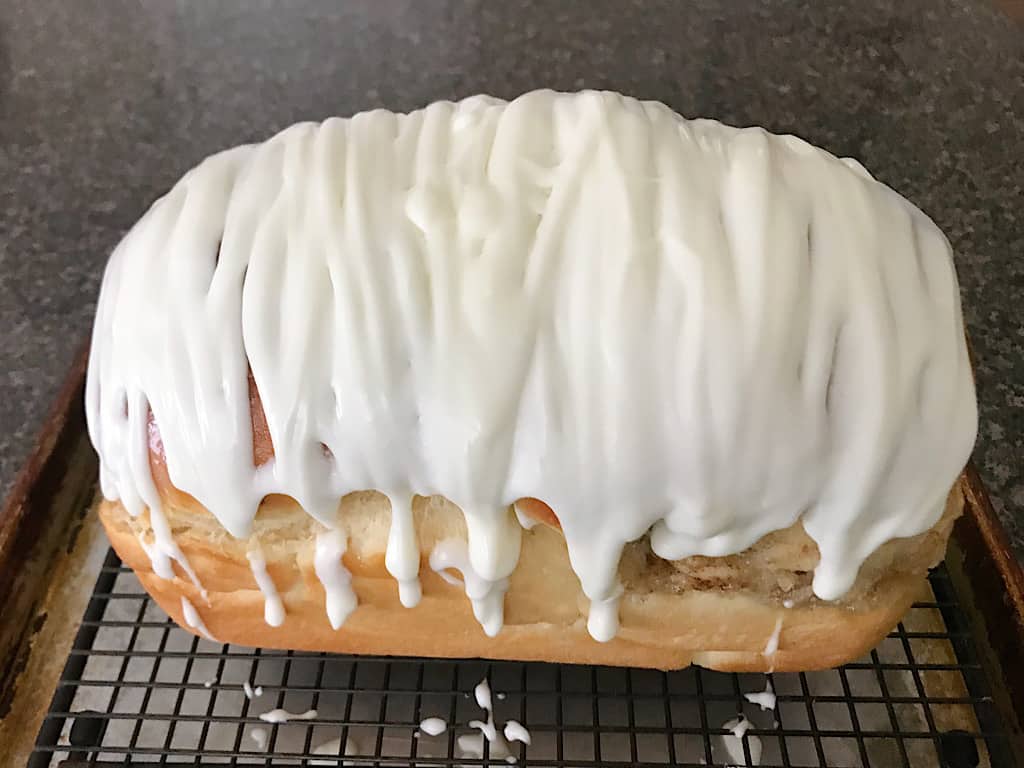 This Chunky Cinnamon Bread Recipe is a rich egg bread, which helps it stand up when dipped in batter and made into amazing French Toast.
I have a pretty large stand mixer, so when I make this bread, I always double the recipe and freeze it if necessary.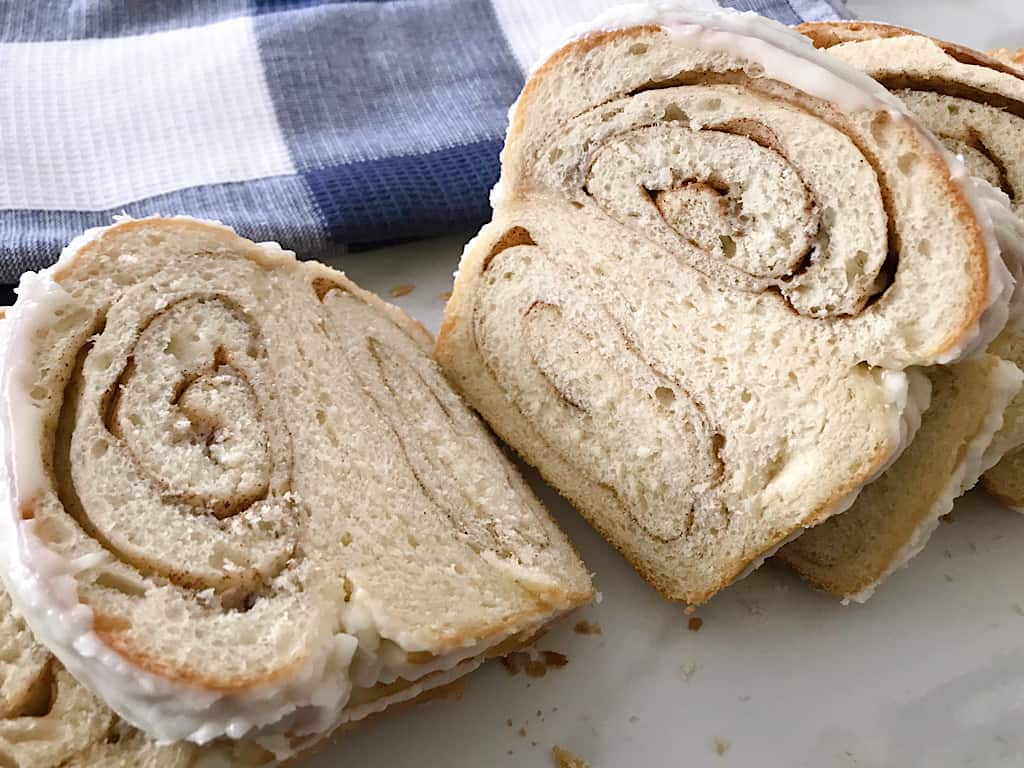 That way, my family can enjoy delicious Cinnamon Swirl Bread whenever we want!
Ingredients
3 to 3 1/4 Cups All-Purpose Flour

1/4 Cup Sugar

1 1/2 Teaspoon Salt

2 1/4 Teaspoons Yeast

1 Cup Warm Water

1 Large Egg

1 Tablespoon Vegetable Oil or Melted Butter

1/4 Cup Sugar + 1 1/2 Teaspoons Cinnamon

1 Cup Powdered Sugar

3 Tablespoons Heavy Cream or Milk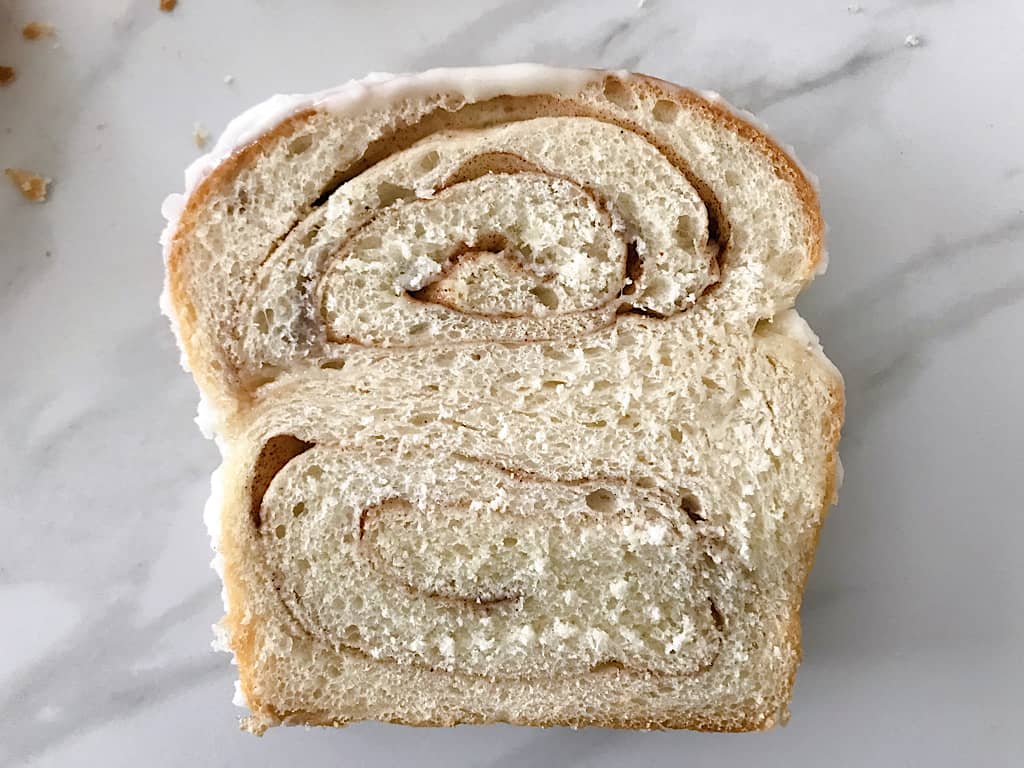 Helpful Kitchen Tools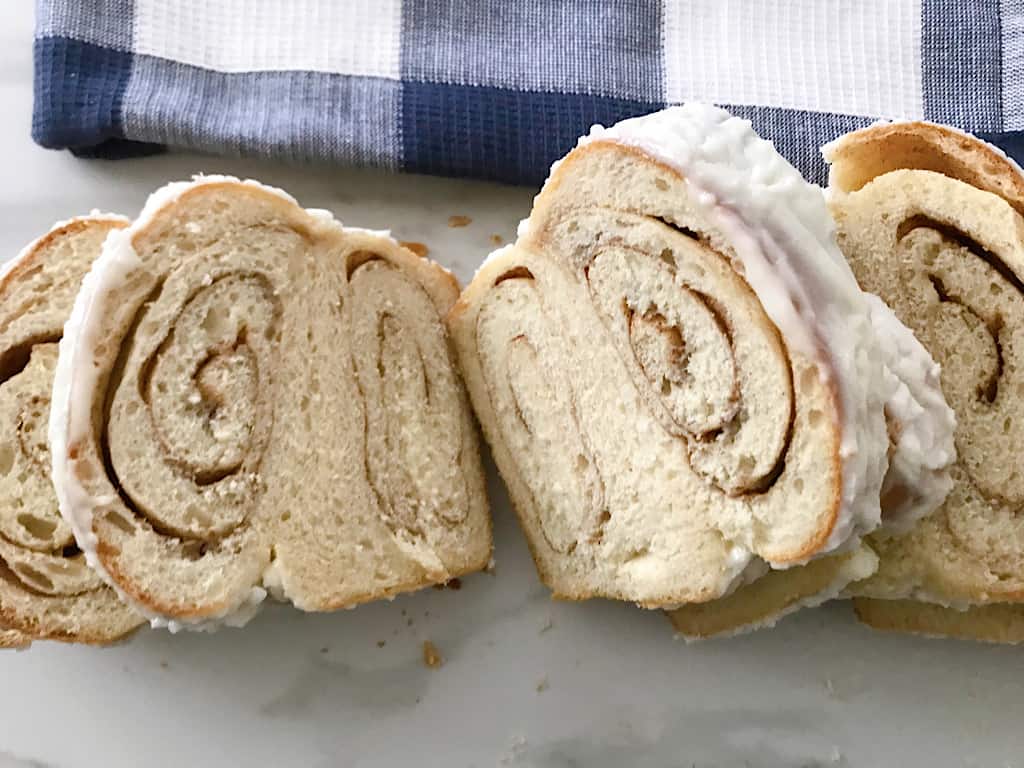 How to Make Chunky Cinnamon Bread
Mix 1 1/2 Cups of flour, sugar, salt, and yeast in the bowl of a stand mixer with paddle attachments.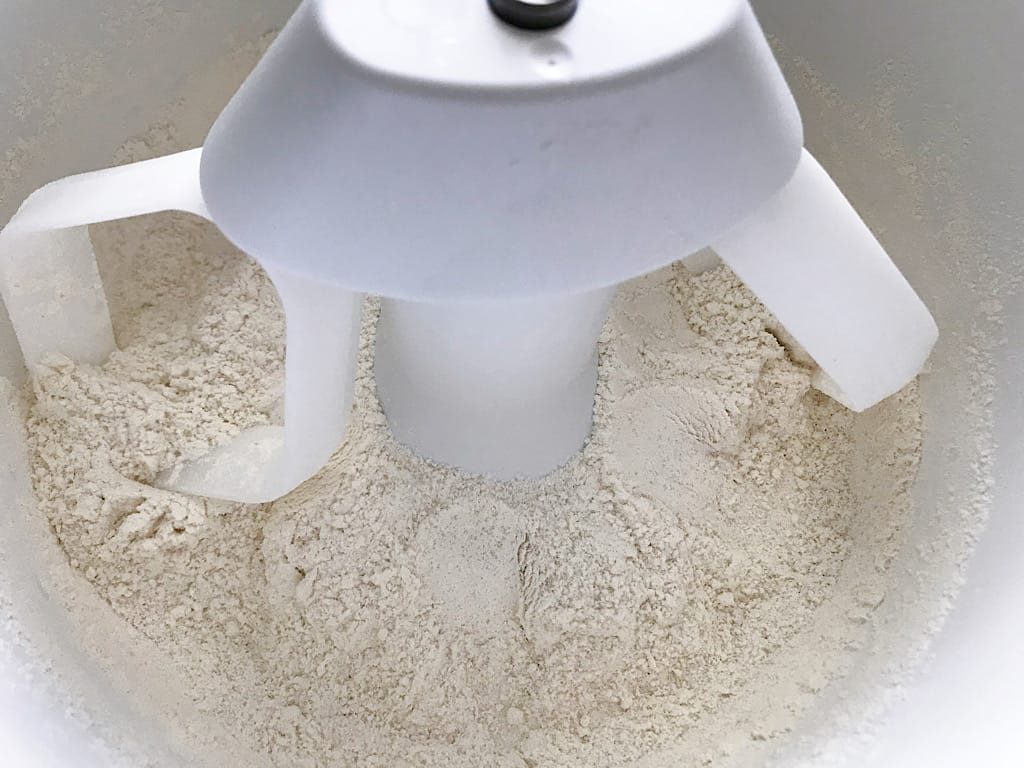 Pour in the warm water and mix on low for about 1 minute.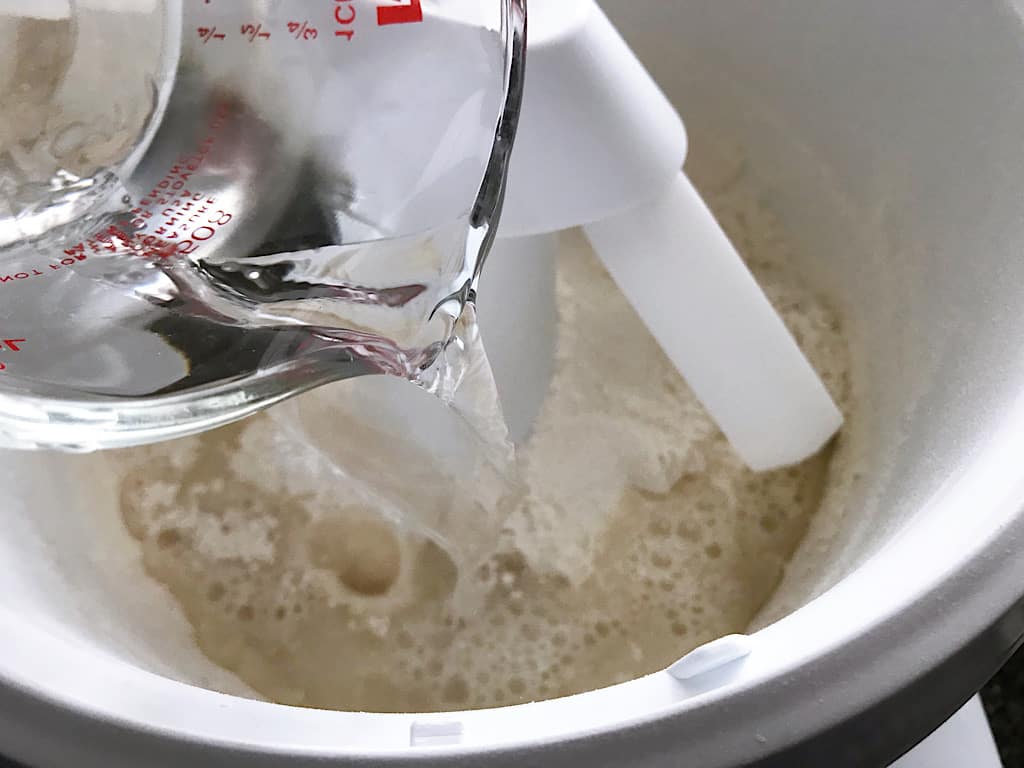 Add the egg and mix until smooth.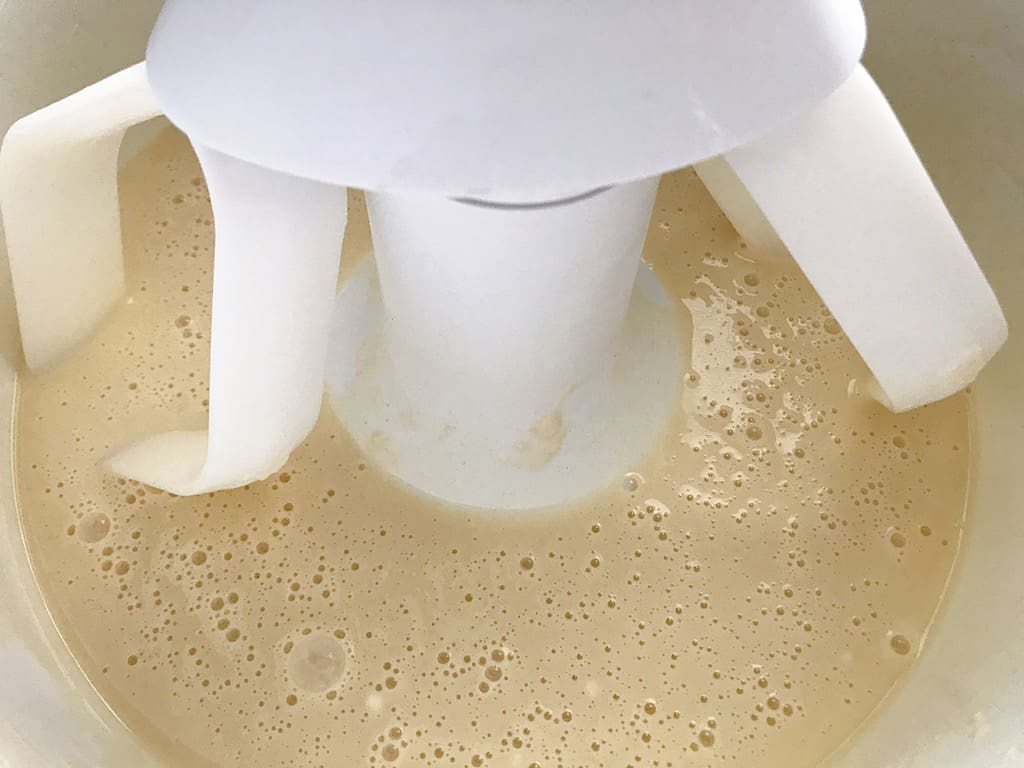 Switch to a dough hook and mix in the remaining flour, just enough to make the dough pull away from the sides of the bowl.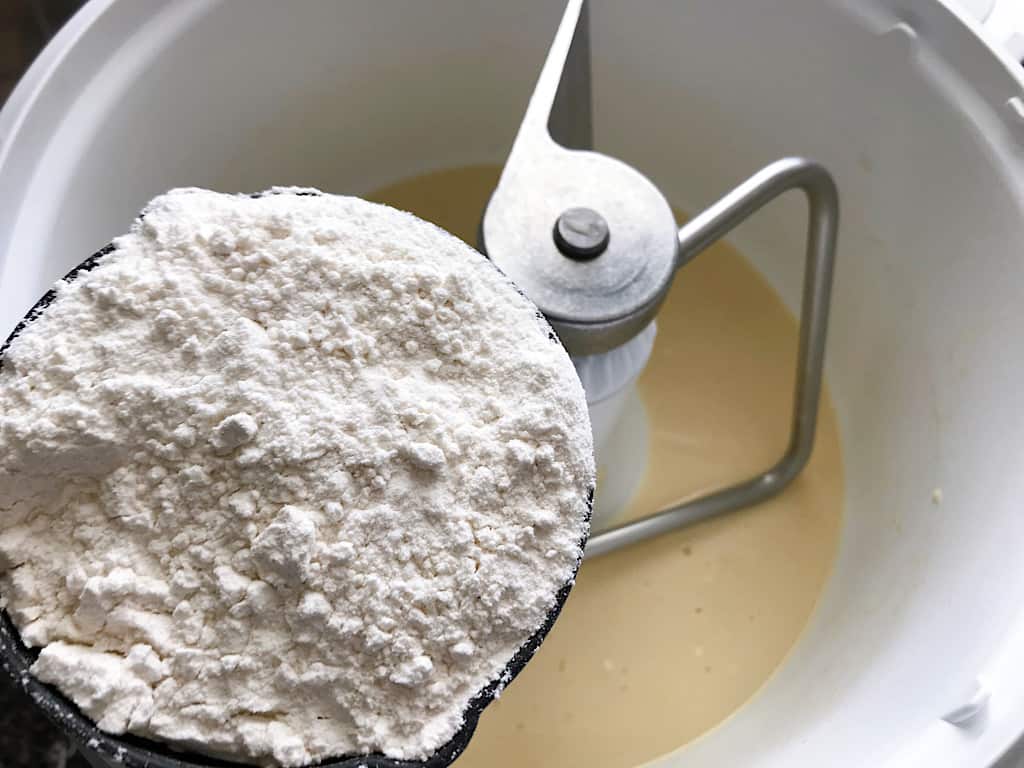 Knead the dough for about 10 minutes.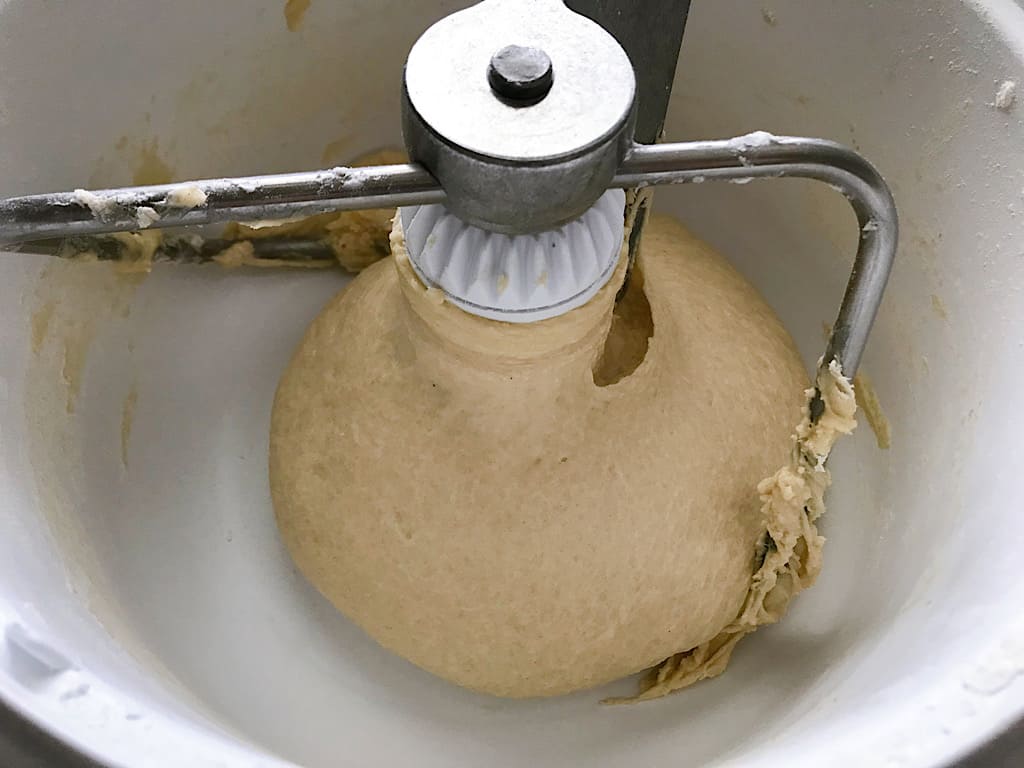 Grease a large bowl and place the dough inside, turning once to coat both sides of dough.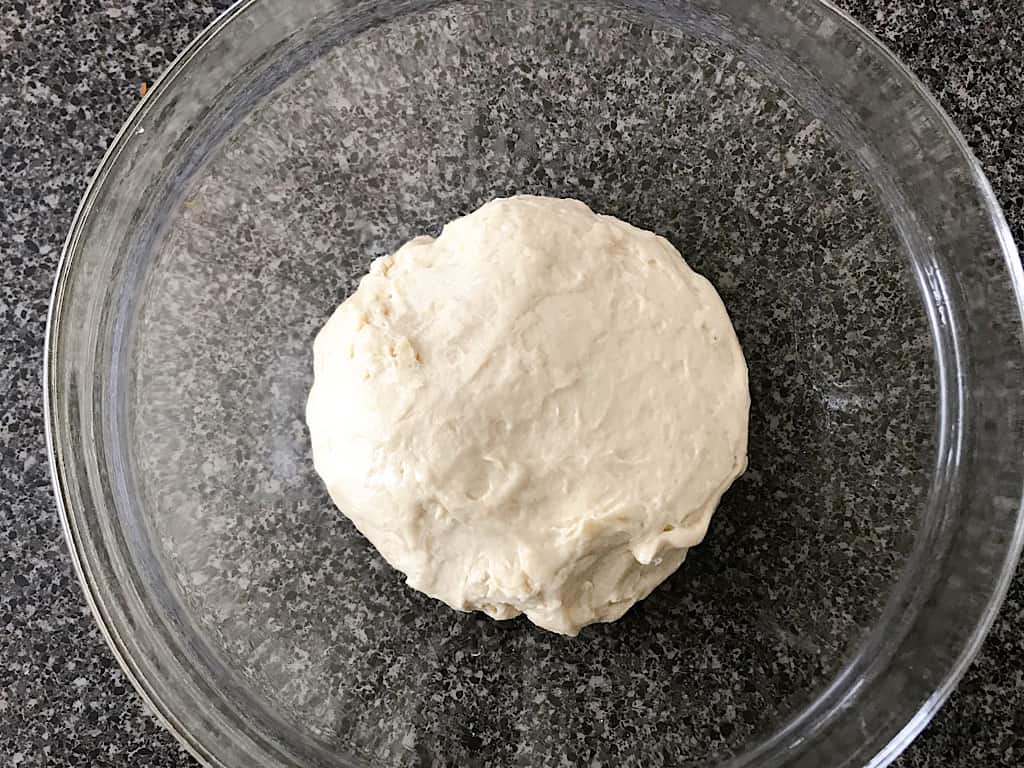 Cover with plastic wrap and allow the dough to rise in a warm place until double in size, about one hour.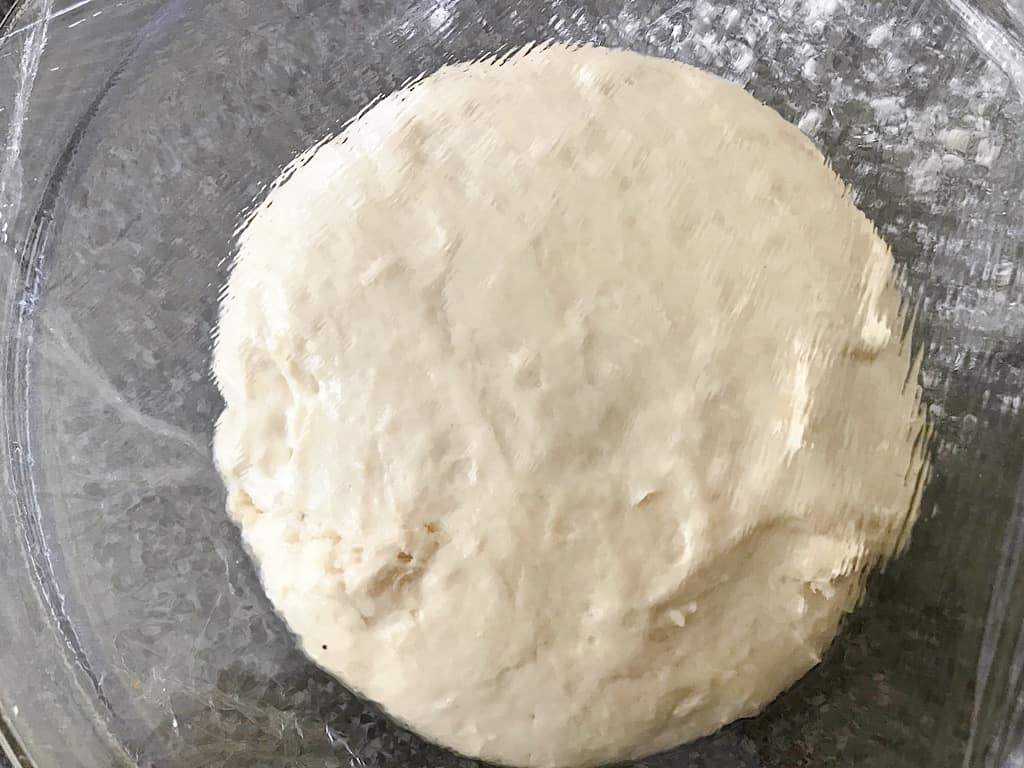 Punch down the dough and pour it out onto a floured surface and use a rolling pin to roll out a rectangle about 18 x 9 inches.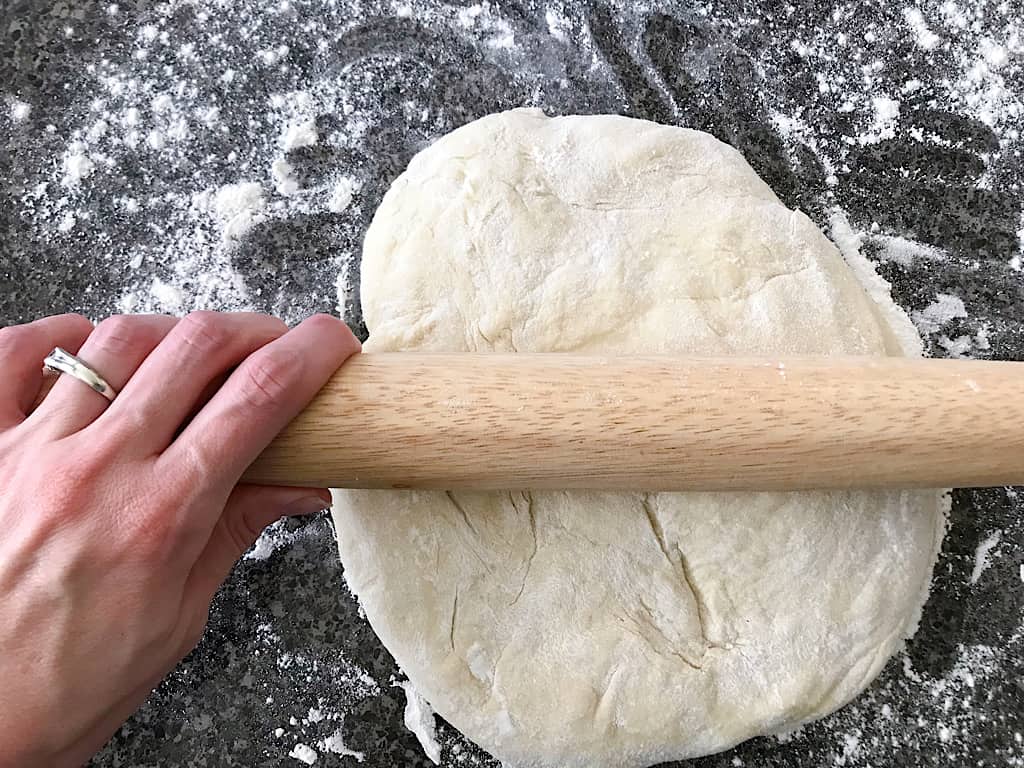 Use a pastry brush to brush vegetable oil or melted butter onto the dough rectangle.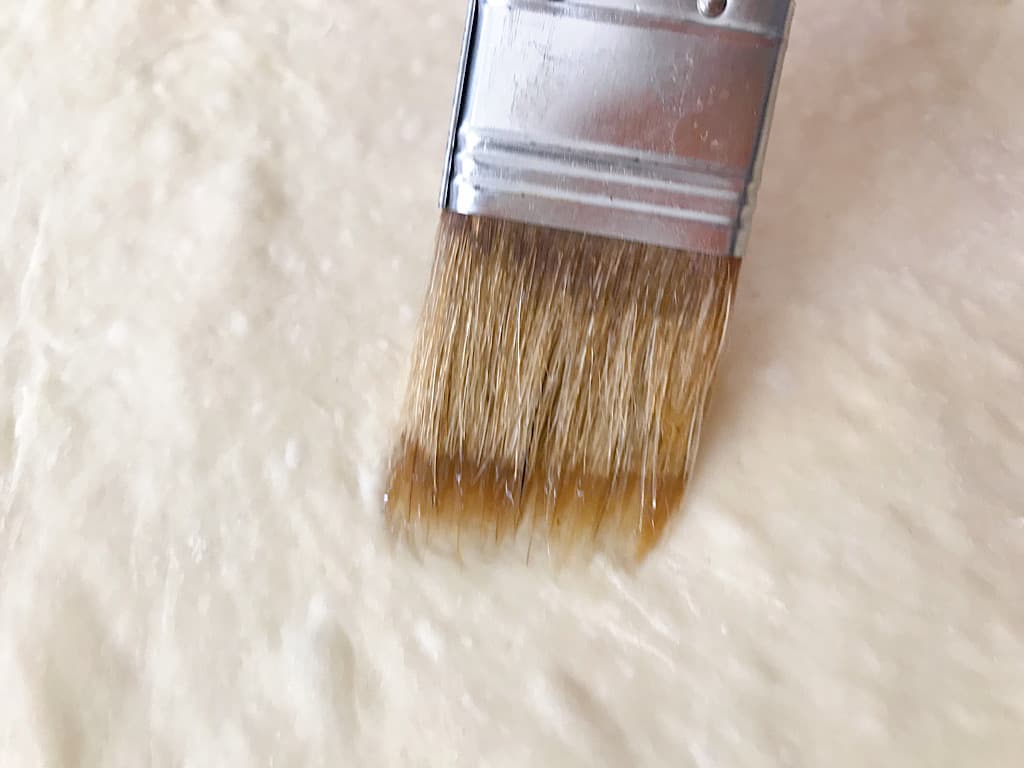 Mix together the 1/4 cup sugar and 1 1/2 teaspoons of cinnamon and sprinkle over the top of the dough.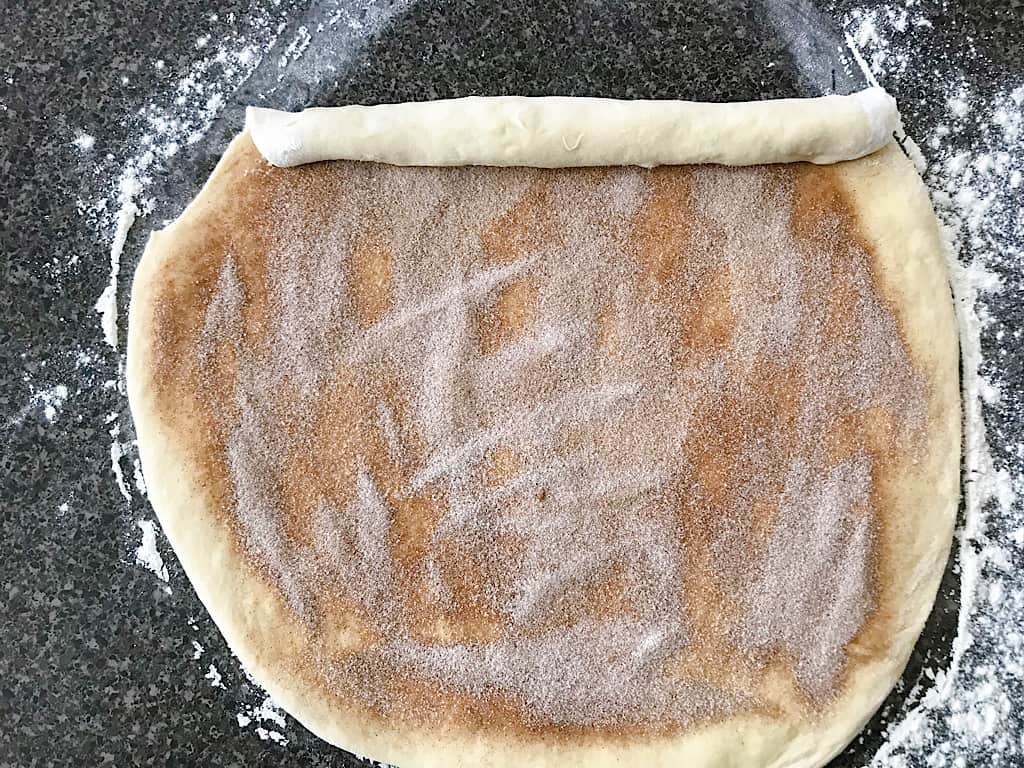 Roll the dough up, cinnamon roll style, and pinch the edges of dough together.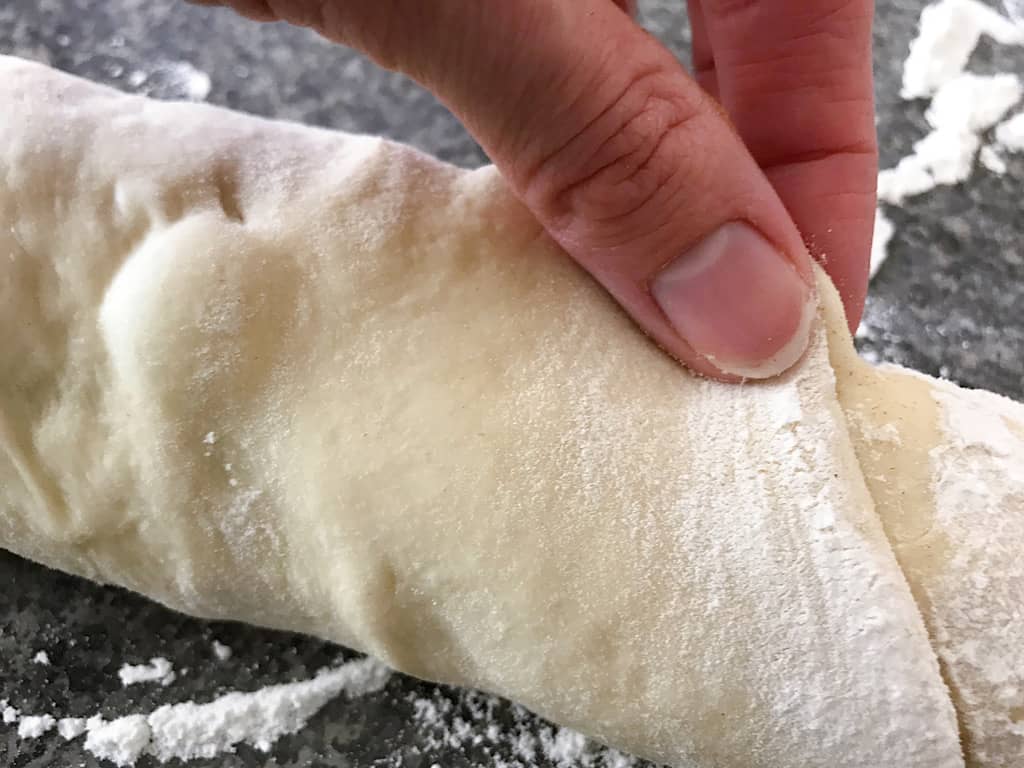 Fold the ends of the dough under the center of the roll and place in a greased 9 x 5 x 3 loaf pan.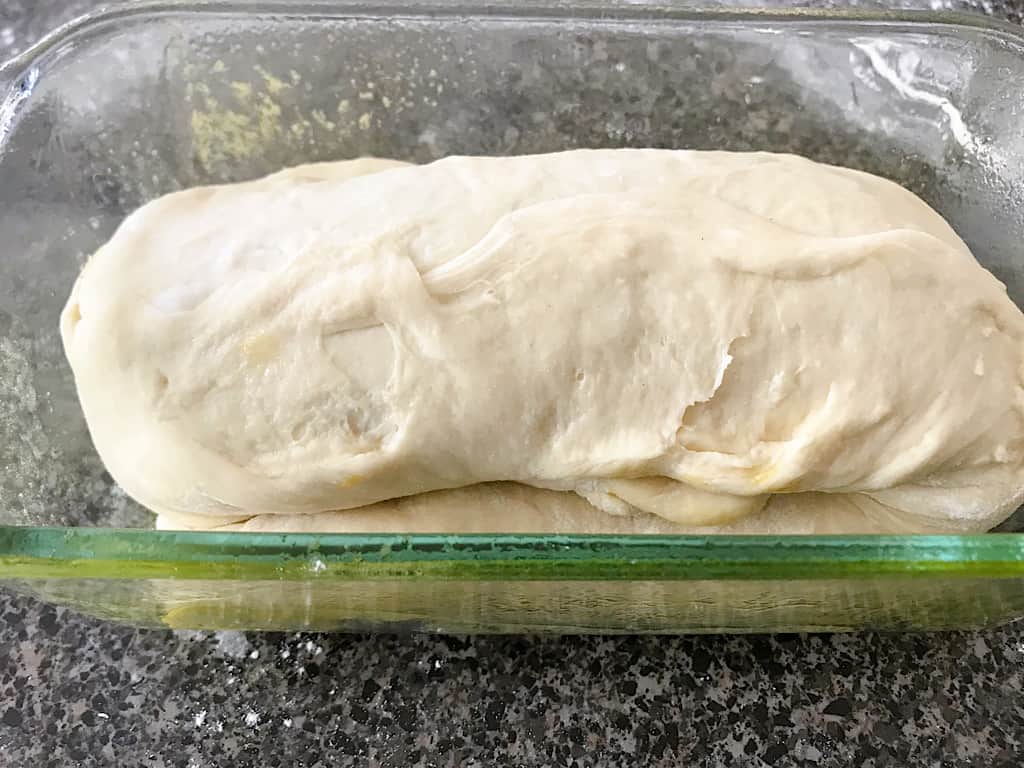 Cover loosely with plastic wrap and allow to rise another 1 hour.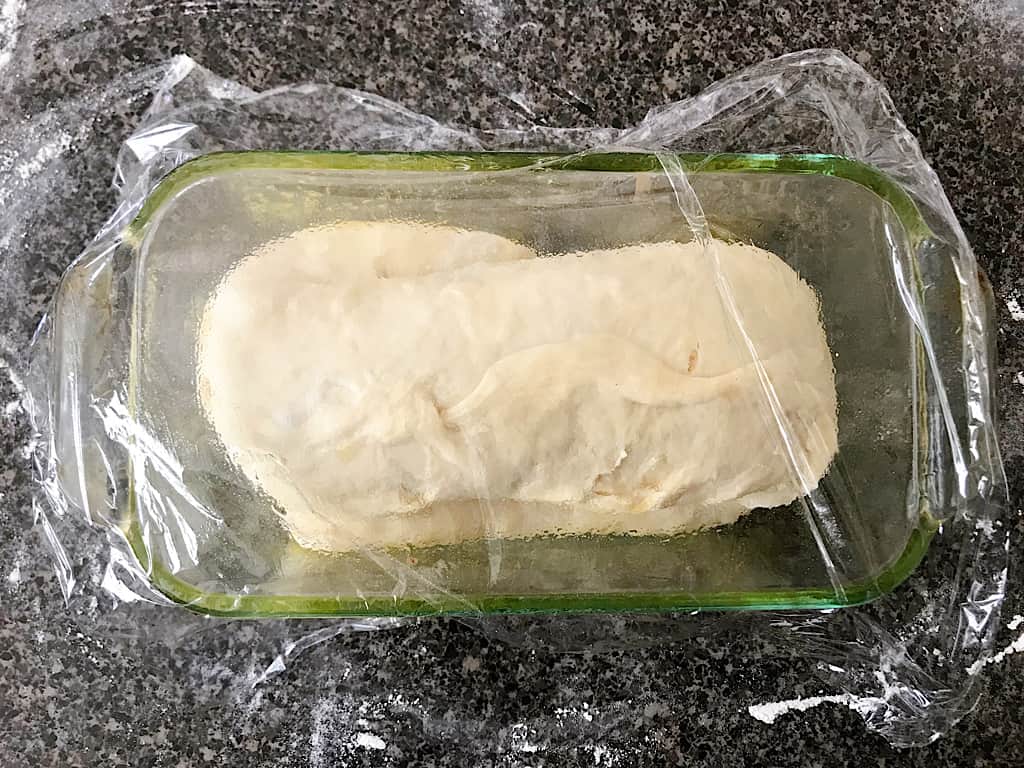 Place the bread pan on a baking sheet, to prevent any of the cinnamon sugar mixture that might leak out during baking, from ending up on the bottom of your oven. I learned from experience.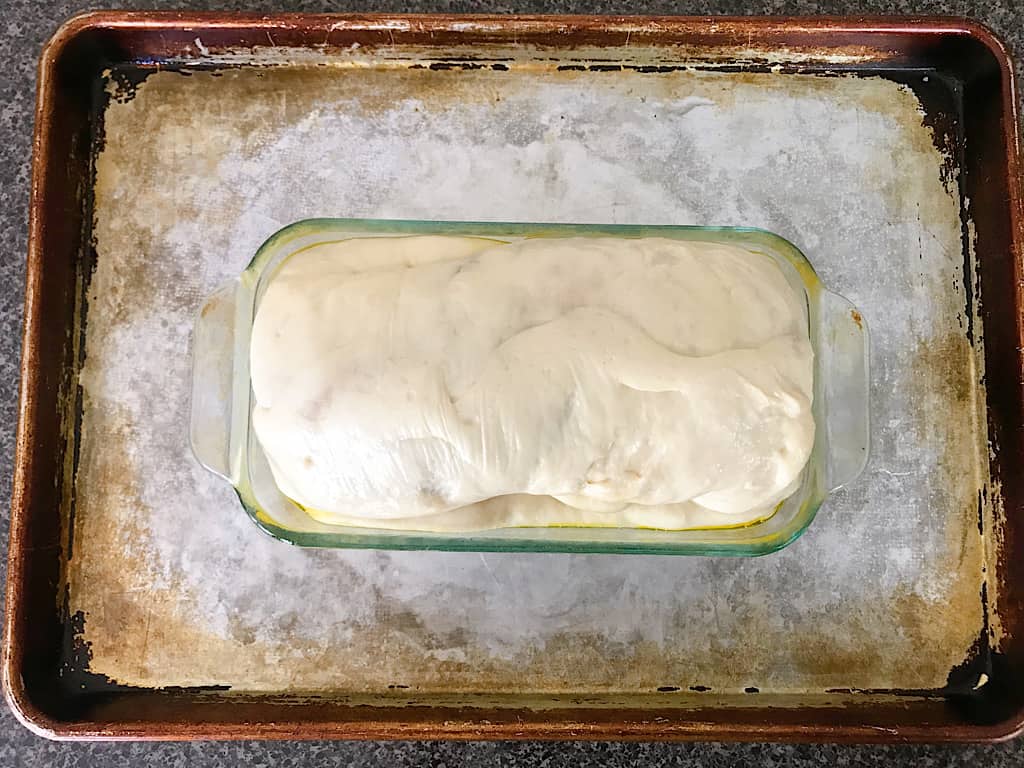 Bake at 375 degrees for 20 minutes on the lowest rack in the oven. Tent the loaf with tin foil and bake for an additional 10-15 minutes or until it is deep golden brown.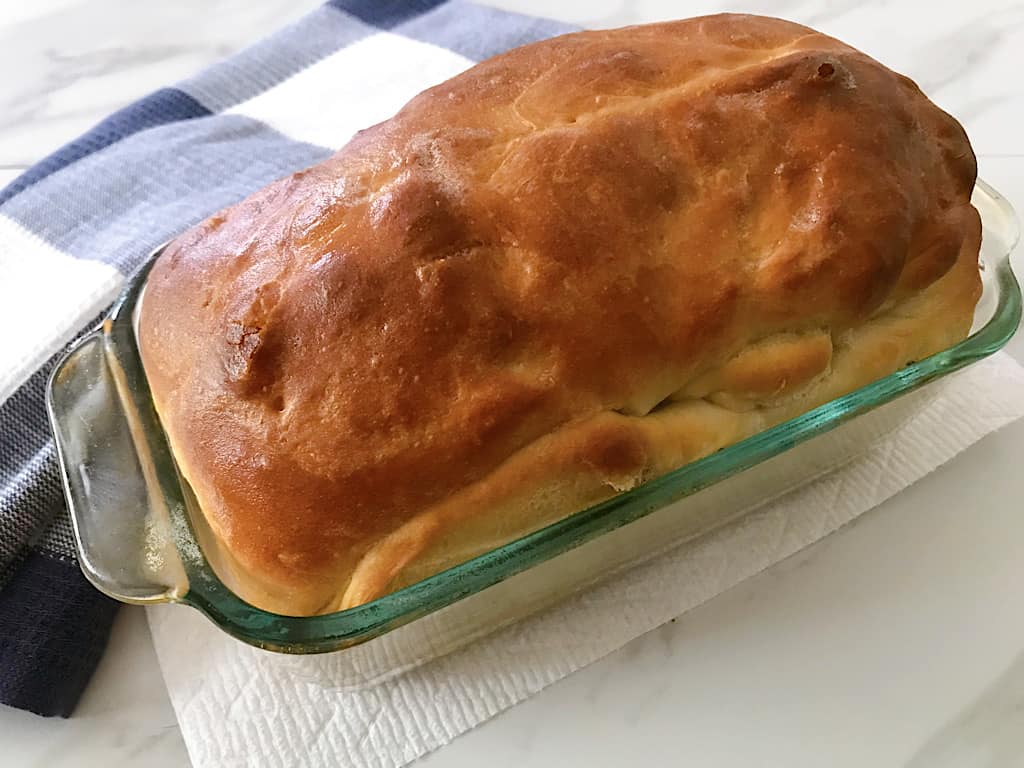 Remove the pan from the oven and allow to cool on a cooling rack for 15 minutes, before removing the loaf to continue cooling.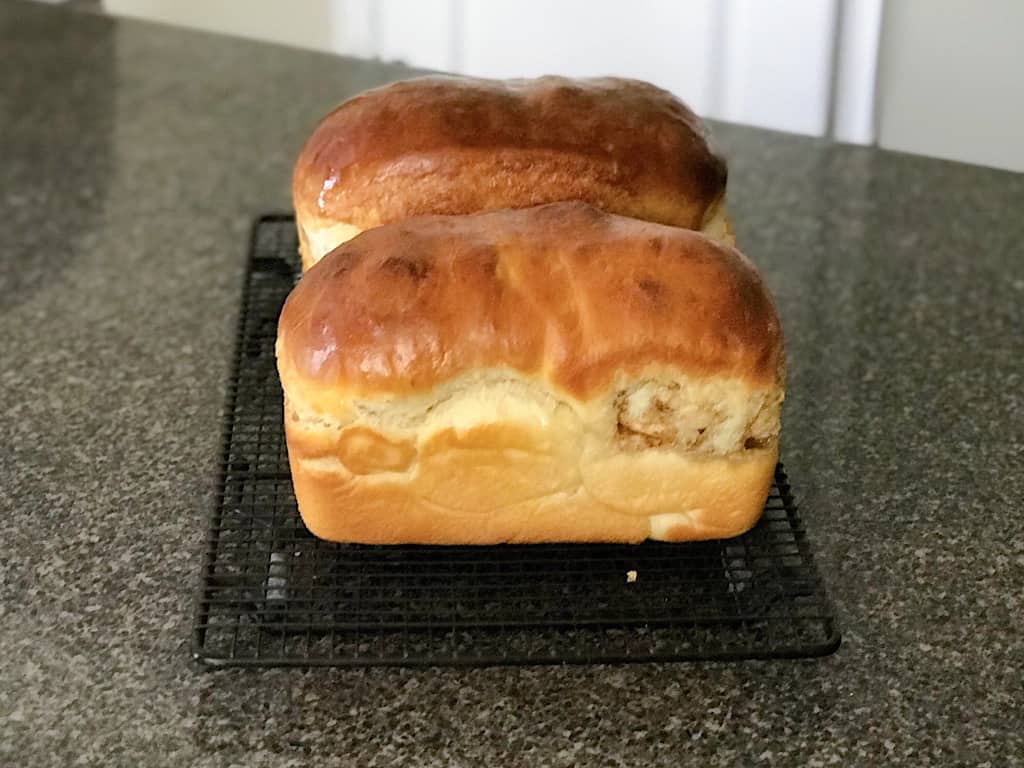 Glaze: Whisk together the powdered sugar and cream. Drizzle over the top of the bread.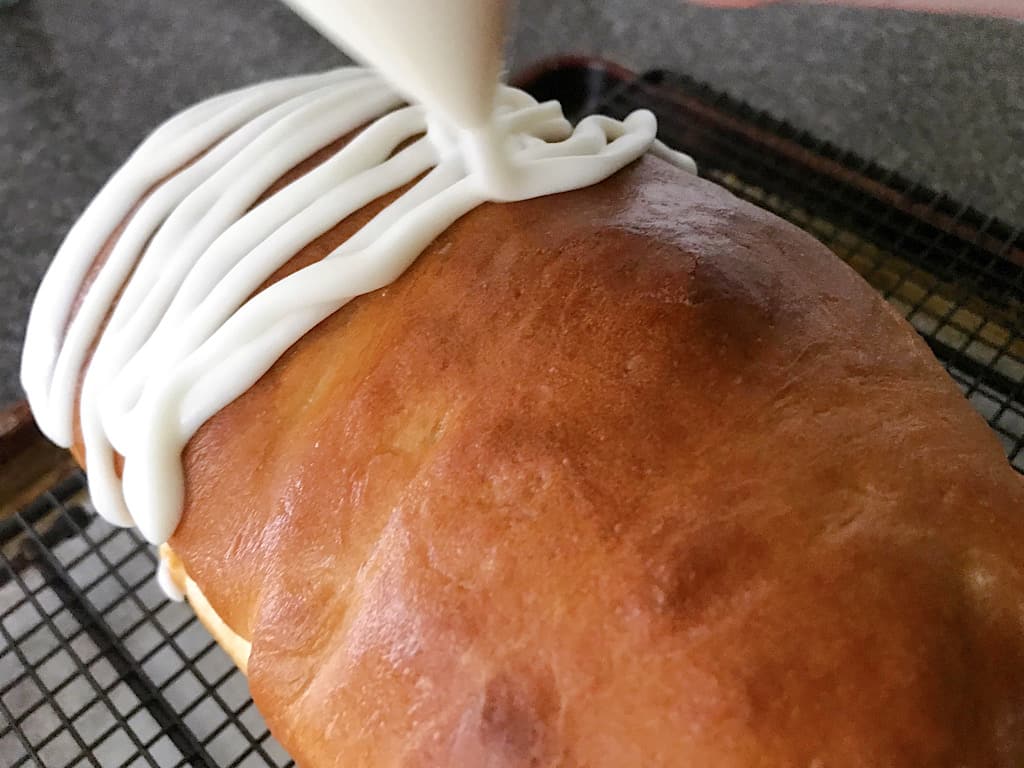 More Breakfast Recipes To Try:
Watch the video here: