Homemade Restaurant Style Salsa that is thick and chunky, made with diced tomatoes, jalapeños, green chiles, green bell pepper, onions, and spiced perfectly. Enjoy restaurant style salsa from your own kitchen!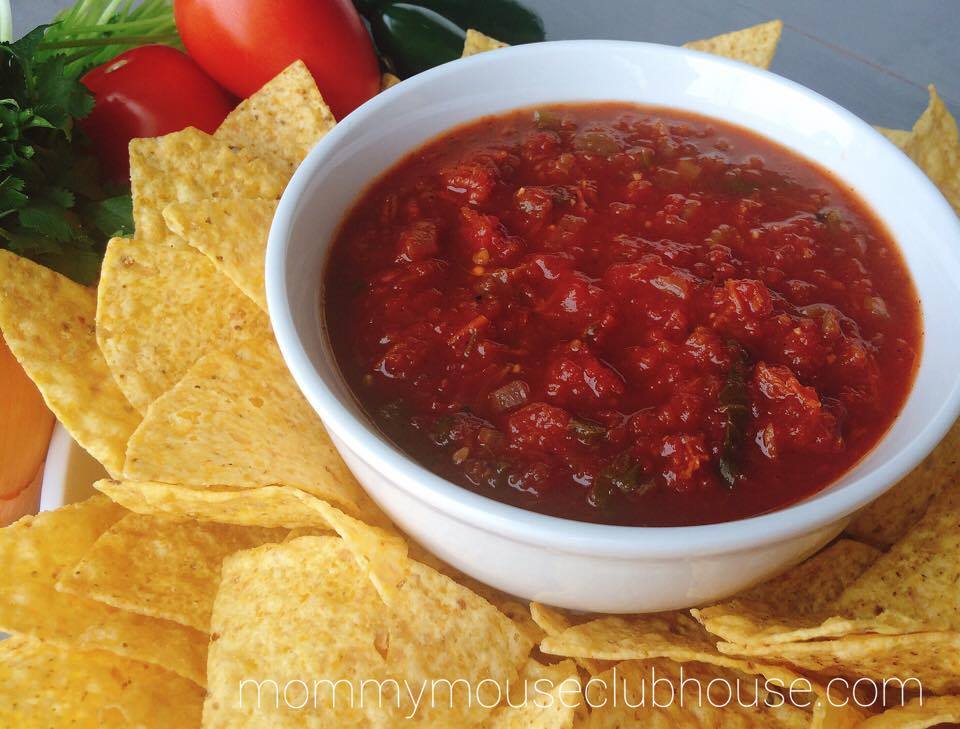 This post may contain affiliate links. When you click on these links, I get a small percentage back at no cost to you! For more information see my disclosure policy.
Below you will find tips, tricks and helpful hints for making this recipe including step by step instructions with pictures. If you would like to go directly to the recipe, scroll down to the recipe card.
Why I Love this Recipe
In my family, salsa is kind of a big deal. I had an Aunt who was famous for her salsa. When she made it, everyone showed up.
It kind of became an extended family event. Salsa Day.
I'll post her recipe another time. Now, this recipe for Homemade Restaurant Style Salsa is…Amazing. I came across this recipe by accident.
I was browsing around a yard-sale page on Facebook and happened to see a post from someone asking if anyone had any extra tomatoes in their gardens that she could have.
She said that she had this amazing salsa recipe from a local restaurant called El Matador. When I saw that, I immediately took notice.
I love the salsa from El Matador, and if I could get my hands on that recipe, I would be in Salsa Heaven.
So I took a chance and sent her a personal message, asking if she would possibly be willing to share her recipe.
I was pleasantly surprised with her response. She actually took a picture of the recipe and sent it to me!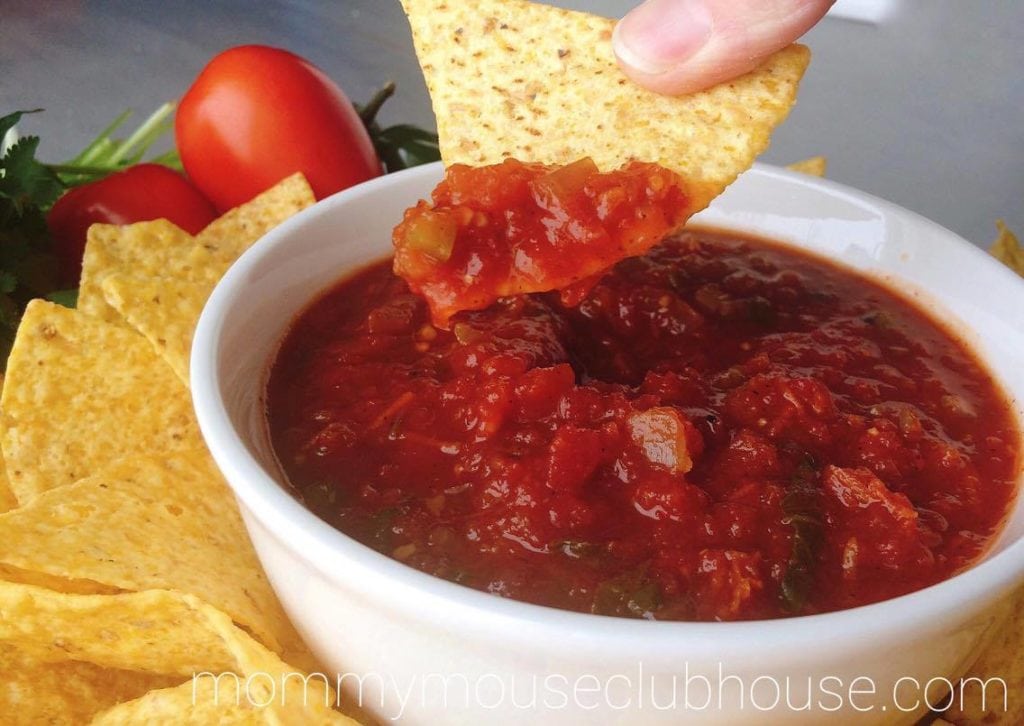 I was skeptical that it was truly the recipe for El Matador's salsa, but when I saw that shredded carrots was an ingredient, I knew this might be the real deal.
So, I gathered all of the ingredients and gave it a try. Low and behold, it tasted JUST like their salsa AND I had made it, which meant that now I could make it whenever I wanted to!
I love this Restaurant Style Salsa because it is cooked slowly on the stove for several hours, giving the flavors of the vegetables and spices the chance to blend together into salsa deliciousness.
One of the reasons this salsa has so much flavor is because of the beef bouillon. I would never have thought to add that to salsa, but it works. Boy, does it work.
This salsa is so good, I have thought about heating it up and eating it as a tomato/vegetable soup. That would be totally acceptable, right?
Ingredients
12 Cups Diced Tomatoes, about 2 #10 Cans

1 1/2 Cups Onions, chopped

1 Cup Jalapenos, chopped

2 (7 ounce) Cans Diced Green Chiles

1 Cup Green Bell Peppers, chopped

1 Cup Carrots, grated

3 Teaspoons Garlic, minced

1 Tablespoon Cilantro, chopped

3 Tablespoons Beef Bullion

3 Tablespoons Sugar

2 Tablespoons Salt

1 Tablespoon Oregano

1 Tablespoon Black Pepper

1 1/2 Tablespoons Lemon Juice
Helpful Kitchen Tools
How to Make Restaurant Style Salsa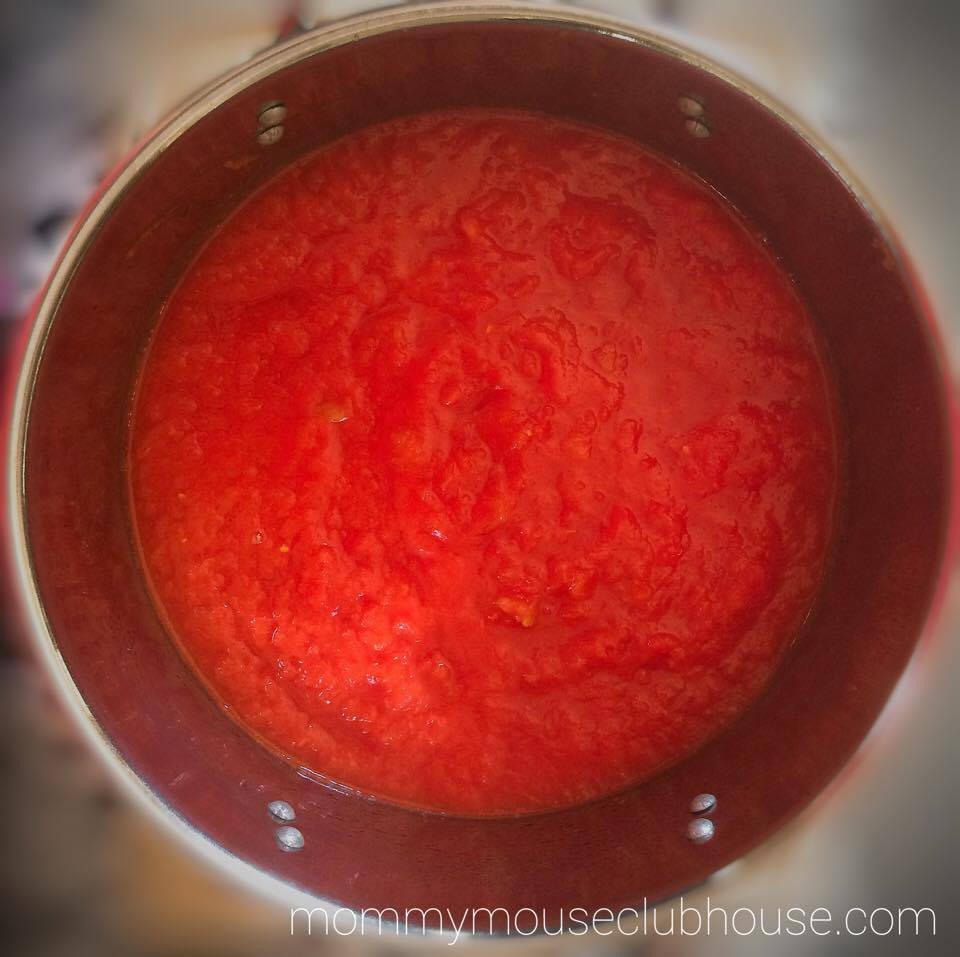 Pulse the blender until the tomatoes are the desired size. Transfer the tomatoes to a large stock pot.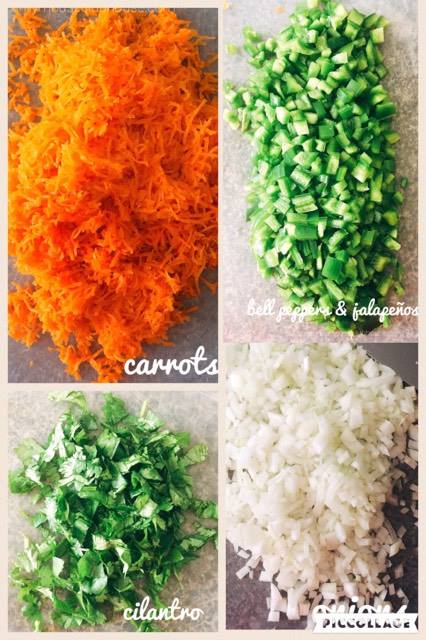 Chop and add all of the vegetables and spices.
Stir and simmer on the stove for 3-4 hours until the salsa has reached your desired consistency. It will thicken as it cooks. Then it is ready to be canned or eaten

.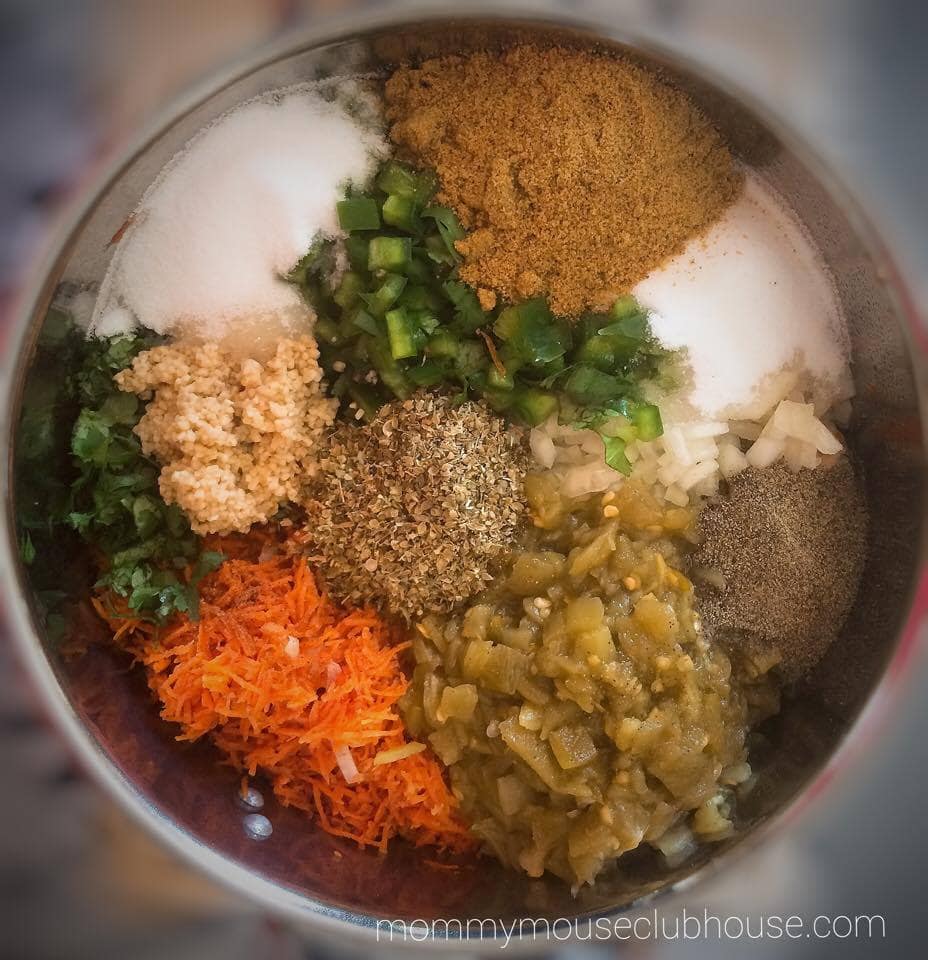 My favorite way to devour this salsa is to heat it up and stir in some shredded cheese, just like they serve it at El Matador. MMMM…..Salsa Heaven.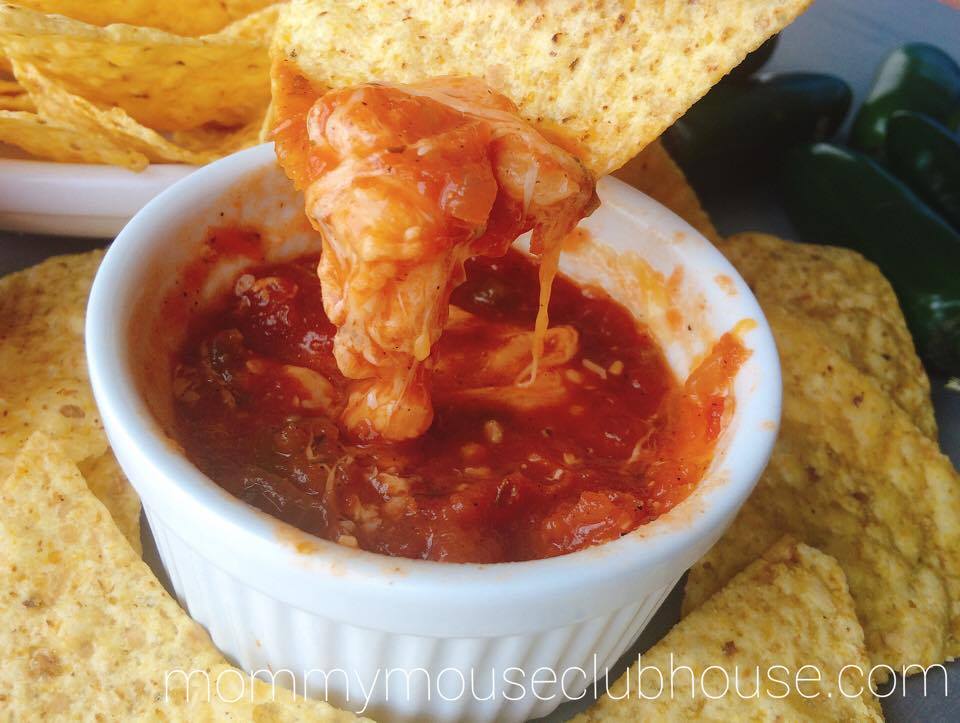 I hope you enjoy this Homemade Restaurant Style Salsa and use it in lots of recipes. This salsa is amazing served along side these baked corn tortilla chips!
I like to top Mini Mexican Pizzas: Taco Bell Style with this delicious salsa!
Make sure you tag @mommymouseclubhouse on Instagram so I can see your creation!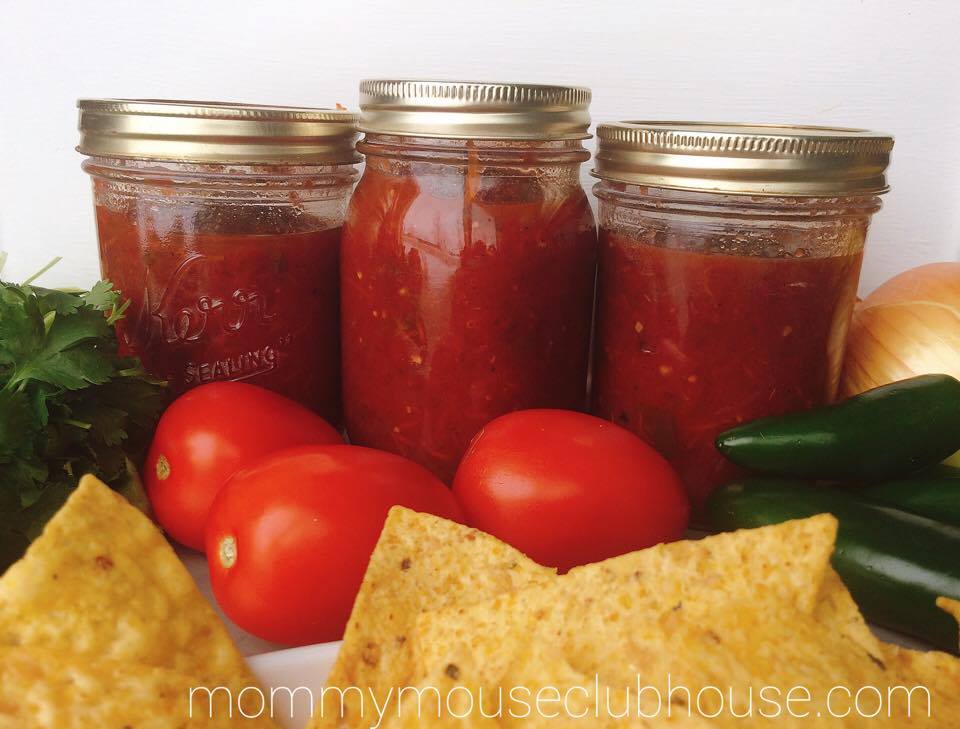 More Mexican Recipes: