Imagine being able to whip up a batch of thick and chunky restaurant-style salsa in the comfort of your own kitchen. With this homemade recipe, you'll be able to do just that, using canned tomatoes, jalapeños, green chiles, green bell pepper, onions, and other perfectly blended spices to create a taste sensation. Whether you're hosting a game night, barbecue, or simply want to elevate your snack game, this delicious and flavorful salsa is sure to impress your guests and satisfy your taste buds.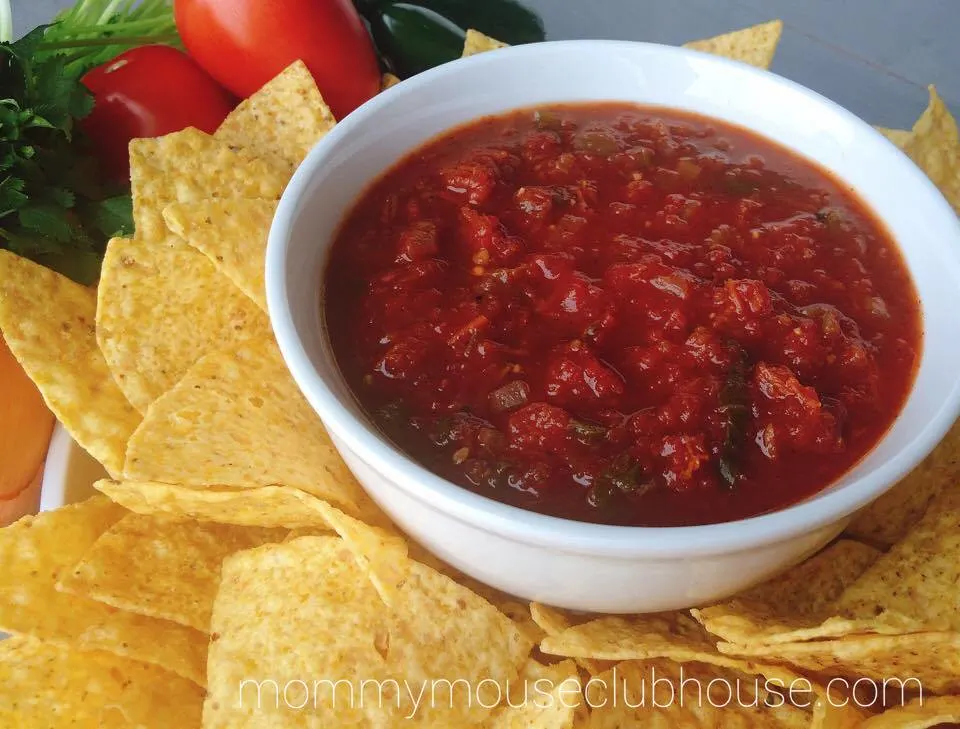 This post may contain affiliate links. When you click on these links, I get a small percentage back at no cost to you! For more information see my disclosure policy.
Below you will find tips, tricks and helpful hints for making this recipe including step by step instructions with pictures. If you would like to go directly to the recipe, scroll down to the recipe card or tap "Jump to Recipe" at the top of the page.
Why You'll Love Homemade Salsa with Canned Tomatoes
This homemade restaurant-style salsa recipe is a must-try for anyone who loves bold and flavorful dips. Inspired by the famous El Matador restaurant in Utah, my favorite Mexican restaurant.
This recipe combines canned tomatoes with fresh ingredients such as jalapeños, green chiles, and green pepper, along with a perfect blend of spices that come together to create a deliciously chunky salsa that's perfect for dipping tortilla chips or topping tacos.
The best part? It can be made easily at home, allowing you to enjoy a taste of your favorite restaurant anytime you want. Whether you're entertaining guests or want to snack on something delicious, our restaurant-style salsa is sure to impress and satisfy your taste buds.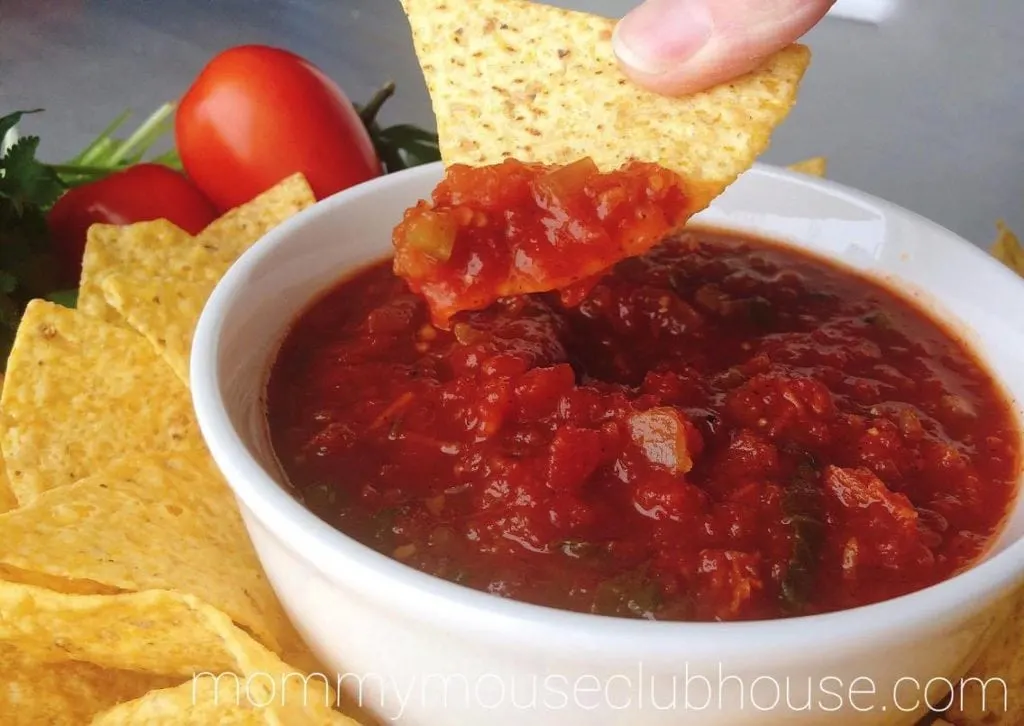 Why Heat the Easy Blender Salsa on the Stove?
This recipe calls for heating the salsa on the stove before serving. While this may seem like an extra step, it's actually essential to developing the robust flavor found in restaurant-style salsas.
By simmering the ingredients together, you're allowing them to mingle and blend nicely, creating a complex flavor that can't be achieved with just canned tomatoes and fresh vegetables. Plus, it helps the vegetables soften slightly, resulting in a smoother texture and even more flavorful salsa.
What is in Canned Tomato Salsa?
*Ingredient amounts are located in the recipe card at the end of this post.
Canned Tomatoes: I like to use diced fire-roasted tomatoes, but feel free to use your favorite variety of canned tomatoes that can be found at your local grocery store.
Onions: I find that using a yellow onion or white onion gives the salsa the best flavor. I have also used sweet onions and the result was delicious.
Jalapeño Peppers: Fresh jalapenos provide just the right amount of heat to this salsa.
Green Chiles: Diced green chiles are essential for adding an extra layer of flavor and texture.
Green Bell Peppers: Any color bell pepper will work, but green adds some nice color to the salsa.
Carrots: A little bit of grated carrot helps to thicken the salsa and add sweetness.
Garlic: Fresh garlic is preferred for this recipe, but minced garlic from a jar or even garlic powder can also be used.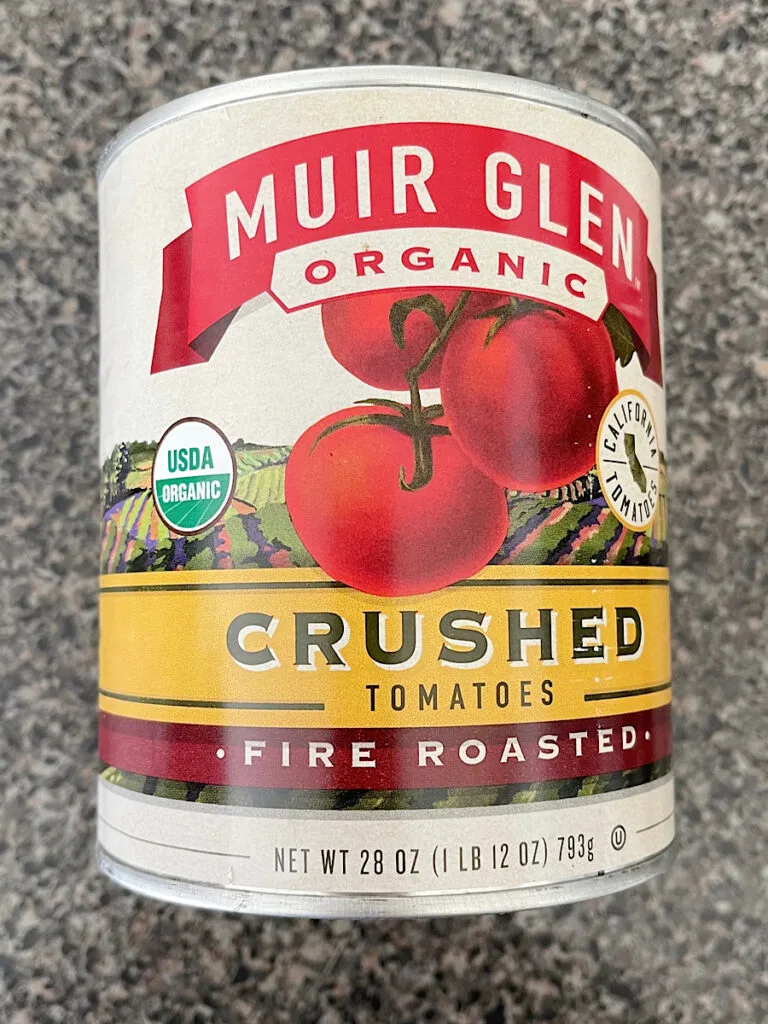 Cilantro: A few tablespoons of fresh cilantro adds the perfect flavor to this salsa.
Beef Bullion: Adds a subtle richness and depth of flavor.
Sugar: Sweetens up the salsa, counteracting any spiciness from the jalapeños.
Salt: A must for flavoring the salsa.
Oregano: For an extra layer of flavor.
Black Pepper: Balances out the sweetness from the sugar.
Lemon Juice: A little bit of acidity helps to brighten up all the flavors in this salsa. Fresh lime juice can also be used.
How to Make Restaurant Style Salsa with Canned Tomatoes
[1] Add the can of tomatoes, onion, green bell peppers, jalapeno peppers, green chilies, shredded carrots, cilantro, and garlic to a blender or food processor. Pulse the blender until the vegetables are the desired size.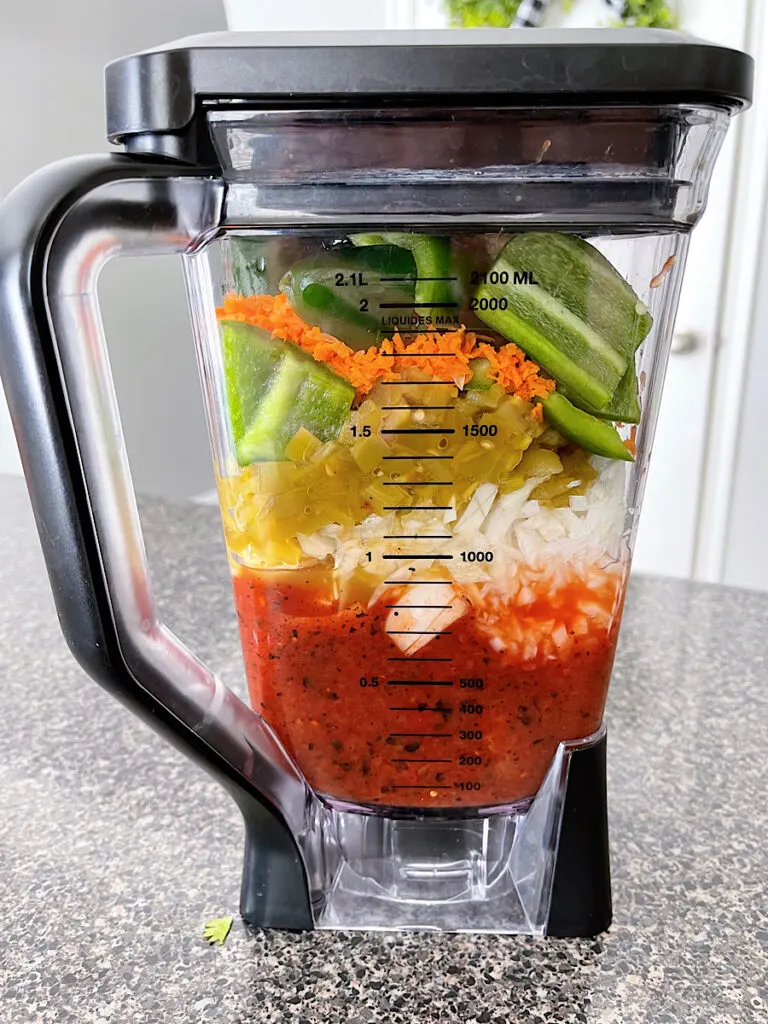 [2] Transfer the tomato mixture to a large stock pot, Instant Pot or slow cooker.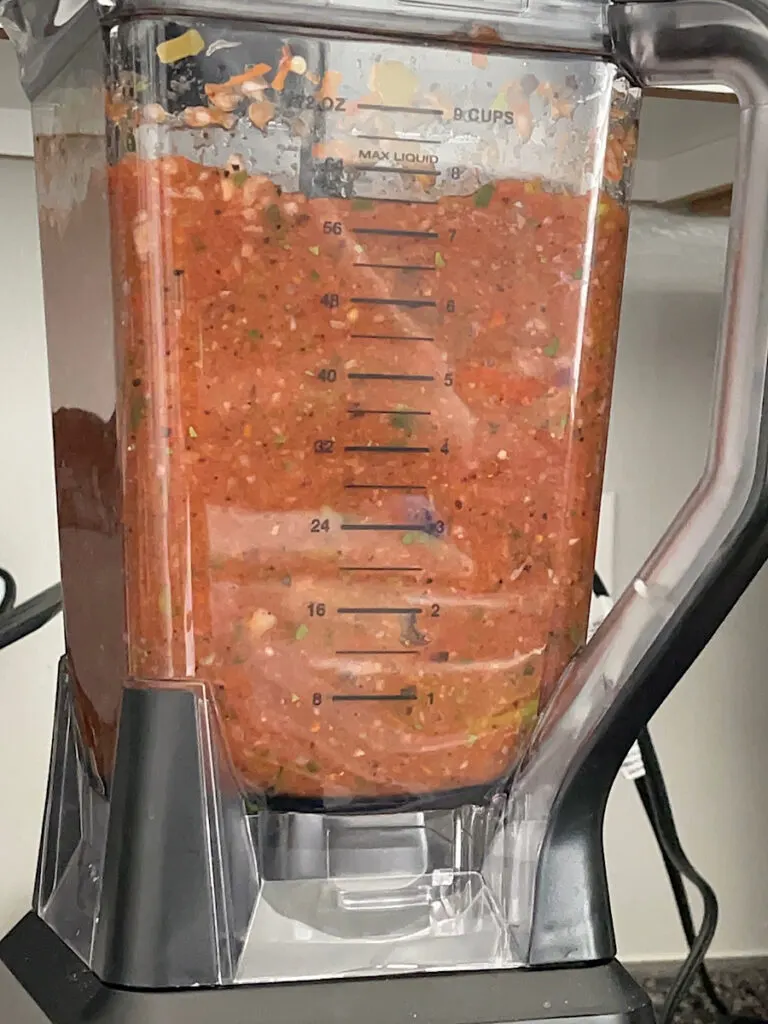 [3] Add the salt, pepper, sugar, oregano, lemon juice, and beef bouillon to the salsa mixture.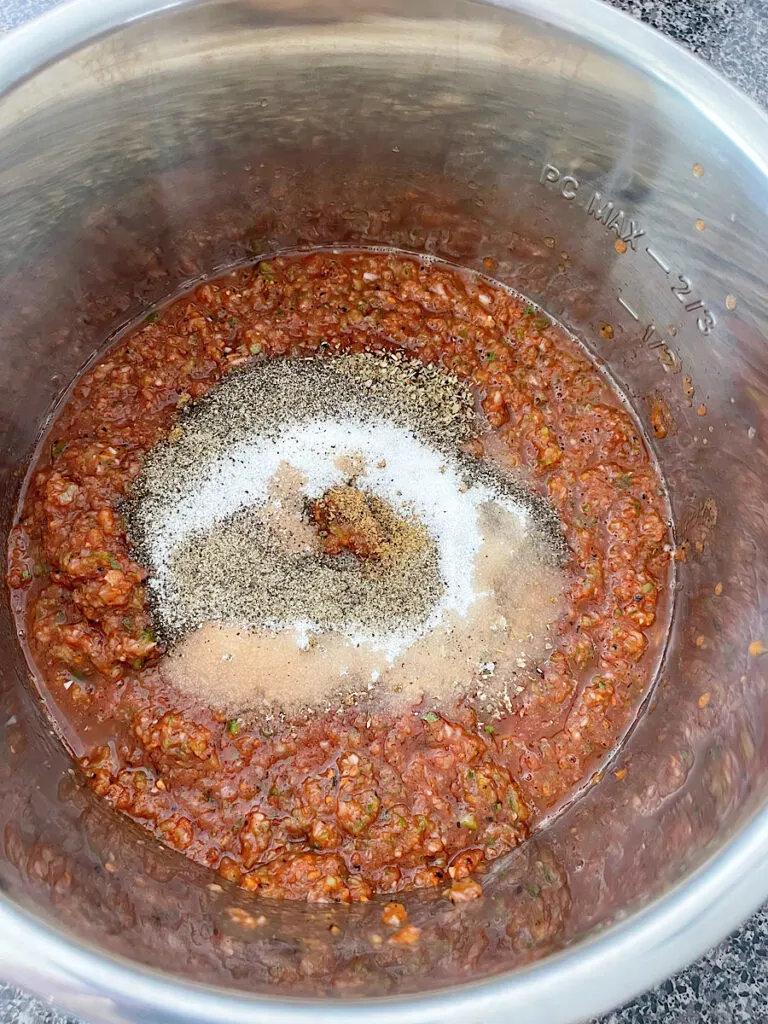 [4] Stove Top Instructions: Stir and simmer the salsa on the stove for 3-4 hours until the salsa has reached your desired consistency. It will thicken as it cooks. Then it is ready to be canned or eaten.
[5] Instant Pot Instructions: Stir the ingredients together and pressure cook for 15 minutes in the Instant Pot. When done, allow the pressure to release naturally for about 20 minutes.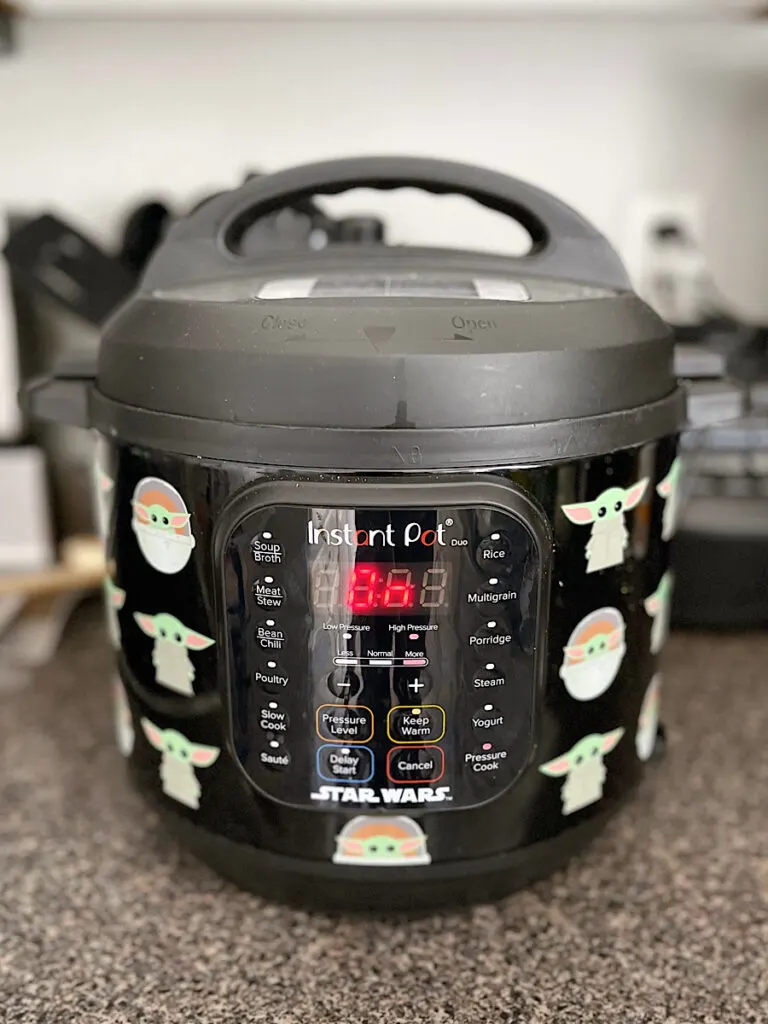 [6] Slow Cooker Instructions: Stir all of the ingredients to the slow cooker and cook on low for 4-6 hours or until it reaches your desired consistency.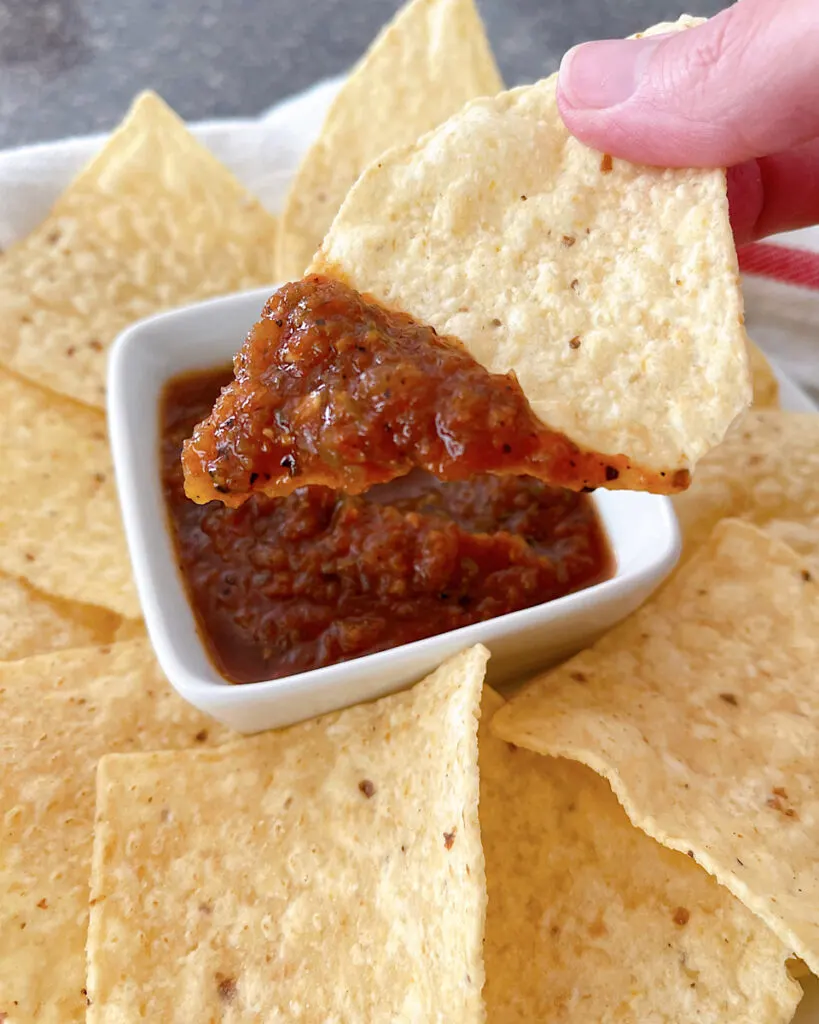 Helpful Kitchen Tools
How to Store Salsa
Once it is cooked and cooled, leftover salsa can be stored in an airtight container in the refrigerator for up to 10 days. If you wish to store it longer, you can can it.
Recipe Tips & Variations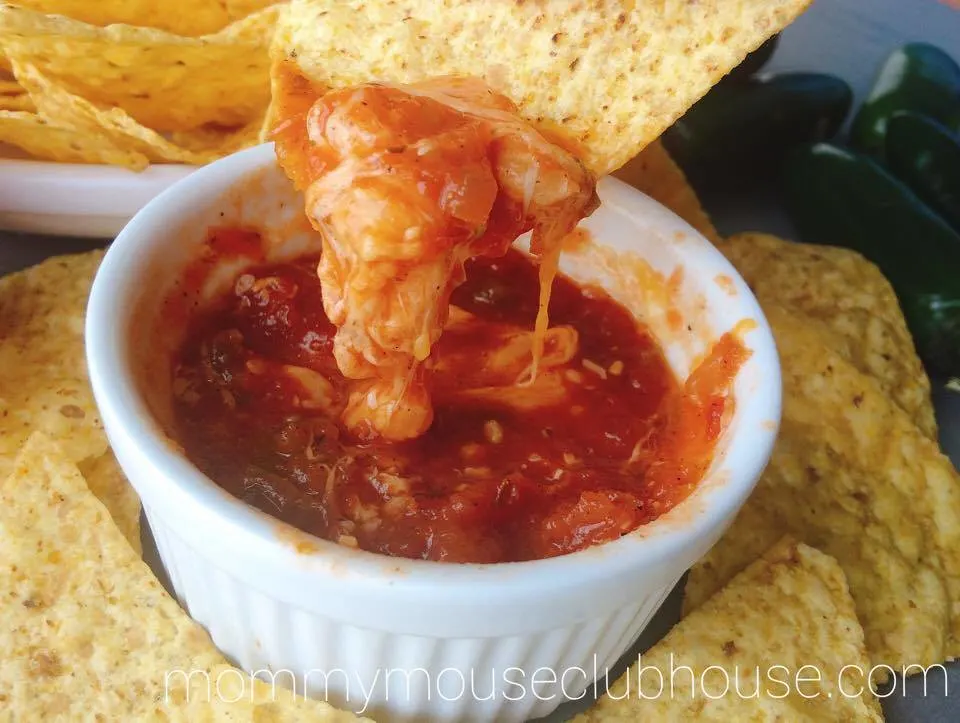 Frequently Asked Questions
Can you heat the salsa in an instant pot?
Yes, you can definitely make this salsa in an instant pot. Just add all of the ingredients to the Instant Pot and cook on high pressure for 15 minutes.
Can salsa with canned tomatoes be frozen?
Yes, you can freeze salsa with canned tomatoes. Be sure to let it cool completely before freezing it in airtight containers for up to 6 months. When you're ready to use it, let it thaw overnight in the refrigerator before reheating.
What is the best way to serve this salsa?
This delicious salsa is great for dipping chips or topping your favorite Mexican foods like tacos, nachos, or burritos. You can also enjoy it as a side dish with grilled meats like chicken or steak.
Can you cook the salsa with a slow cooker?
Yes, you can definitely cook this salsa in a slow cooker. Just add all of the ingredients to the slow cooker and cook on low for 4-6 hours or until it reaches your desired consistency.
Can you make this salsa with fresh tomatoes?
Yes, this recipe can easily be adapted to use fresh tomatoes instead of canned. Just blanch and peel the tomatoes before adding them to the pot. You may also need to adjust the cooking time or add some extra liquid if needed.
What to Serve with Restaurant-Style Salsa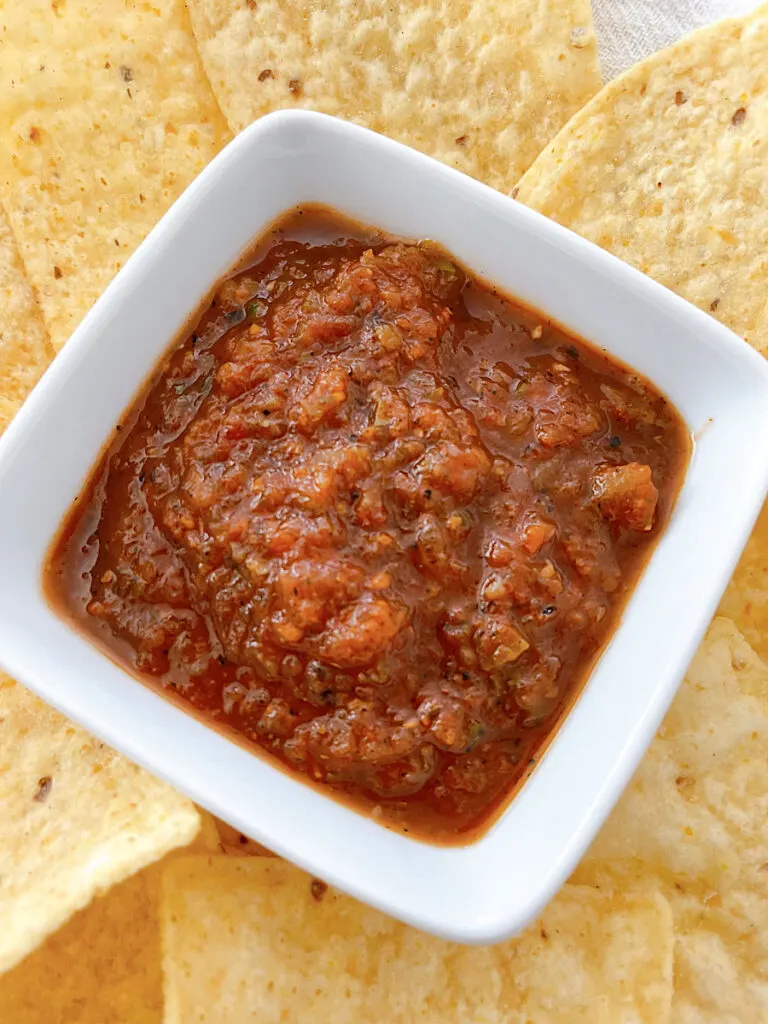 Large Batch Salsa Ingredient Amounts
When I make this salsa for my family, I like to make a lot of salsa and then use the water bath canning method to store it in a pint mason jar. If you would like to do this as well, here are the ingredient amounts: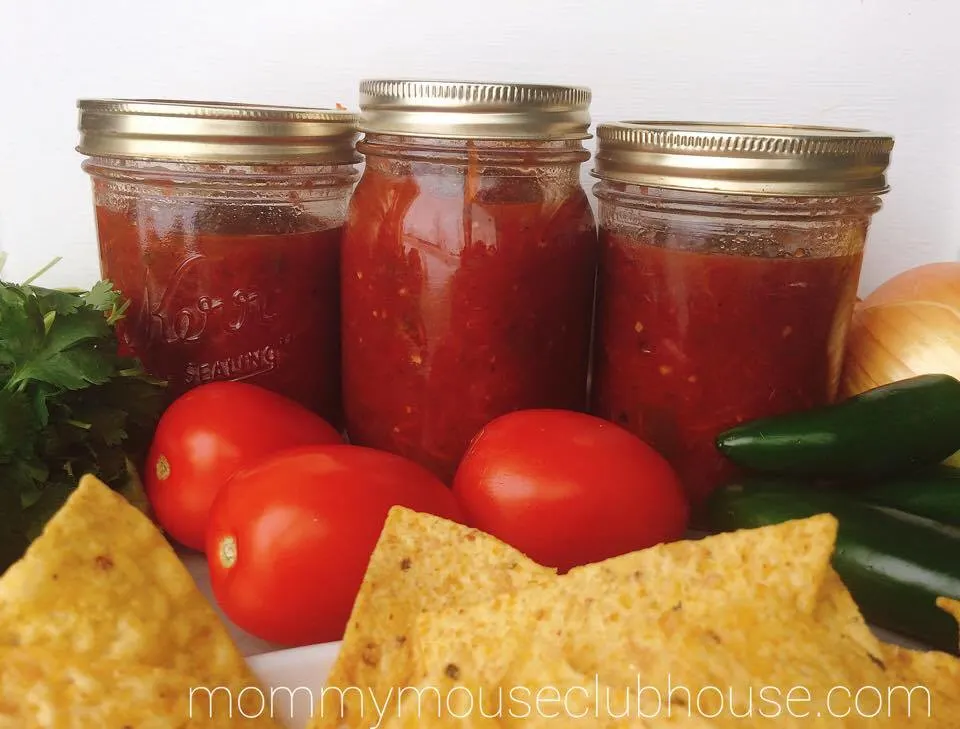 Final Thoughts
Making salsa with canned tomatoes is an easy and delicious way to add flavor to your dishes. With the right combination of vegetables, spices, and seasonings, you can make a restaurant-style salsa that's perfect for any occasion.
So next time you're in the mood for something flavorful and fresh, make the best homemade salsa recipe. You won't be disappointed!
Pin for later: