Baked corn tortilla chips are a healthier alternative to fried chips because they're baked instead of deep-fried. Making them is simple and easy, with just three ingredients: flour tortillas, vegetable oil, and salt. They can be eaten right out of the oven or stored in an airtight container for later use. Whether you're looking for a quick snack or something to serve at your next party, this recipe will fit the bill!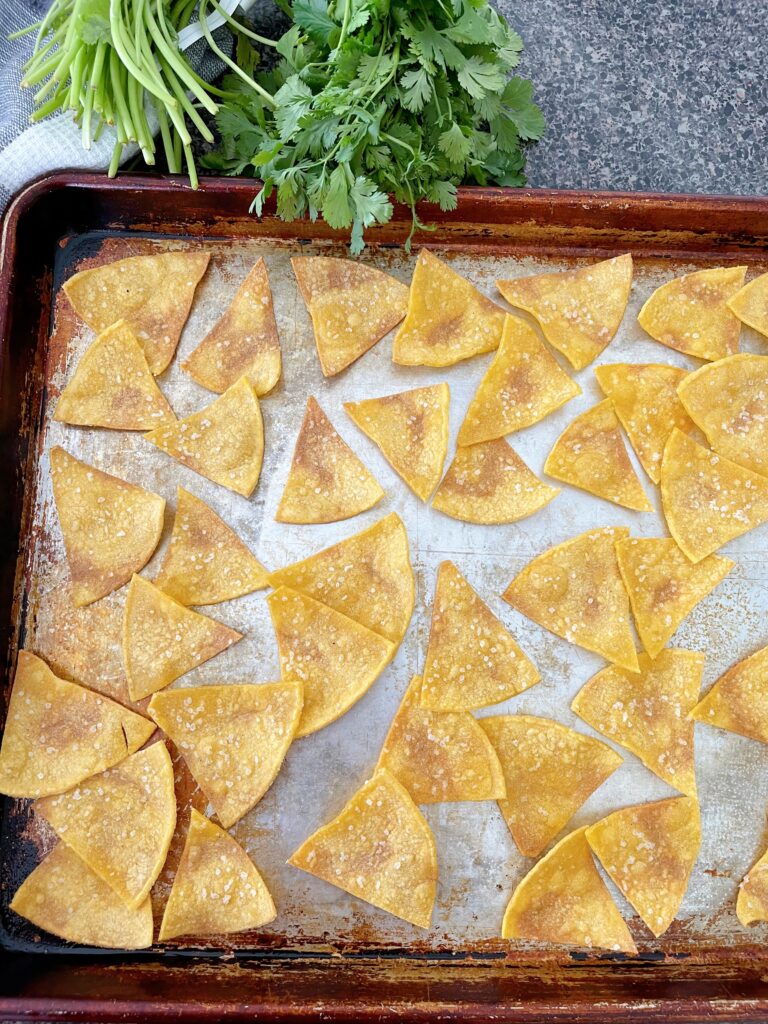 This post may contain affiliate links. When you click on these links, I get a small percentage back at no cost to you! For more information see my disclosure policy.
Below you will find tips, tricks and helpful hints for making this recipe including step by step instructions with pictures. If you would like to go directly to the recipe, scroll down to the recipe card or tap "Jump to Recipe" at the top of the page.
In this article I will be showing you how to make baked corn tortilla chips. These are a healthier alternative to fried, store-bought chips because they are baked not fried! I also have recipes for Restaurant-Style Salsa and Chunky Guacamole that will go well with these chips!
We are big tortilla chip fans at my house, but I am not a fan of eating fried foods all of the time. I love this recipe because we can have the taste of corn tortilla chips, without the extra calories that come from frying.
Making your own baked tortilla chips couldn't be easier! With just a few ingredients and a few minutes, you can have a healthier version that will help you feel better about feeding your family nachos for dinner.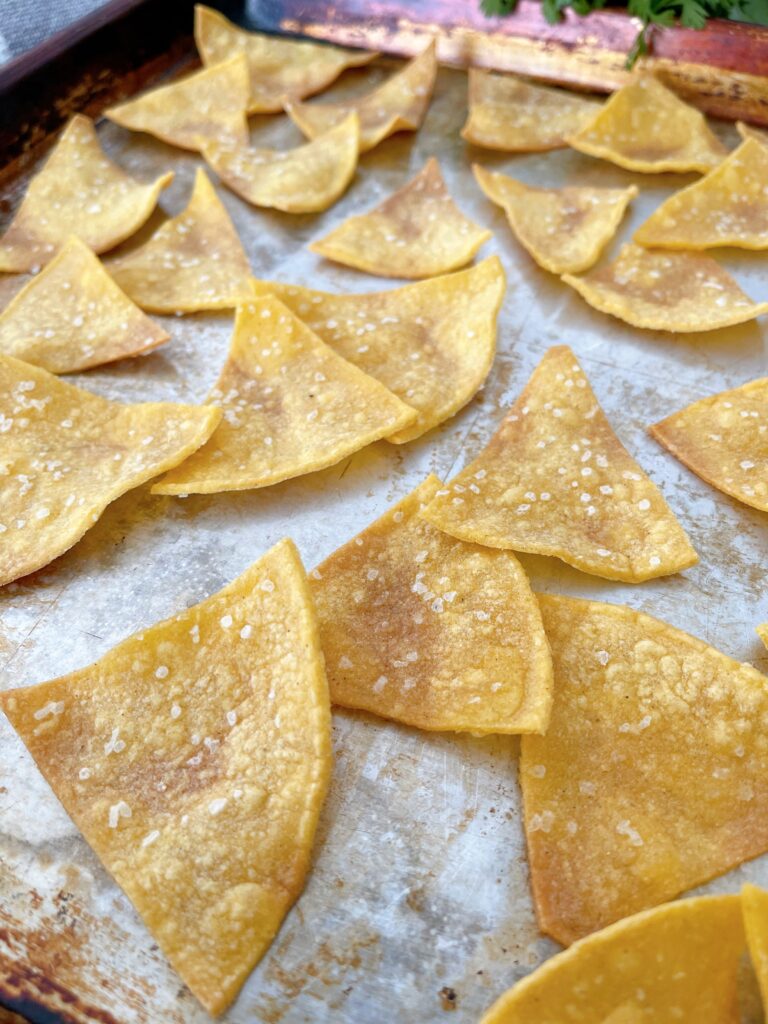 Ingredients
Corn Tortillas- You can use your favorite brand and size of corn tortillas for this recipe. Flour tortillas can also be substituted if you prefer.
Canola or Vegetable Oil- The purpose of oil when making homemade corn tortilla chips is to help the tortillas to become crispy when baked. I like canola or vegetable oil because they have a neutral taste.
Kosher or Sea Salt- Sprinkling the tortilla chips with Kosher or sea salt before baking enhances their flavor.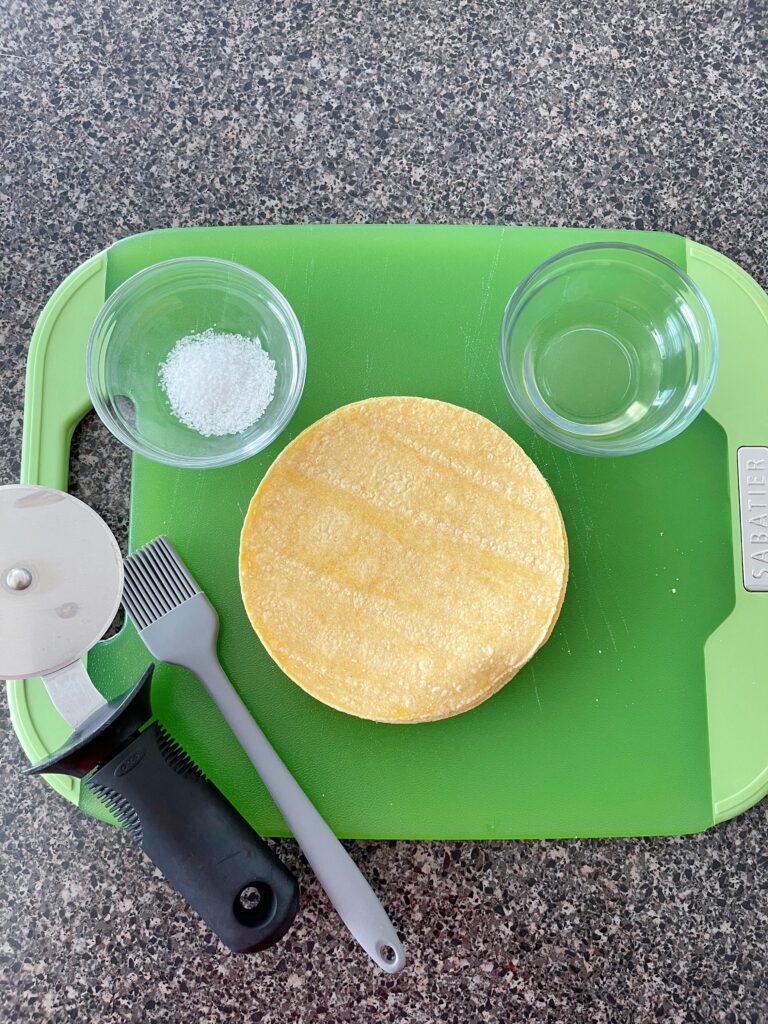 Tips for Making Baked Corn Tortilla Chips
If your chips are chewy and not crispy, cook them a little longer or set them under the broiler for a minute or two.
All ovens bake differently, so keep an eye on your chips so that they don't over bake and burn.
For extra flavor, spritz lime juice over the chips or sprinkle with ground cumin before baking.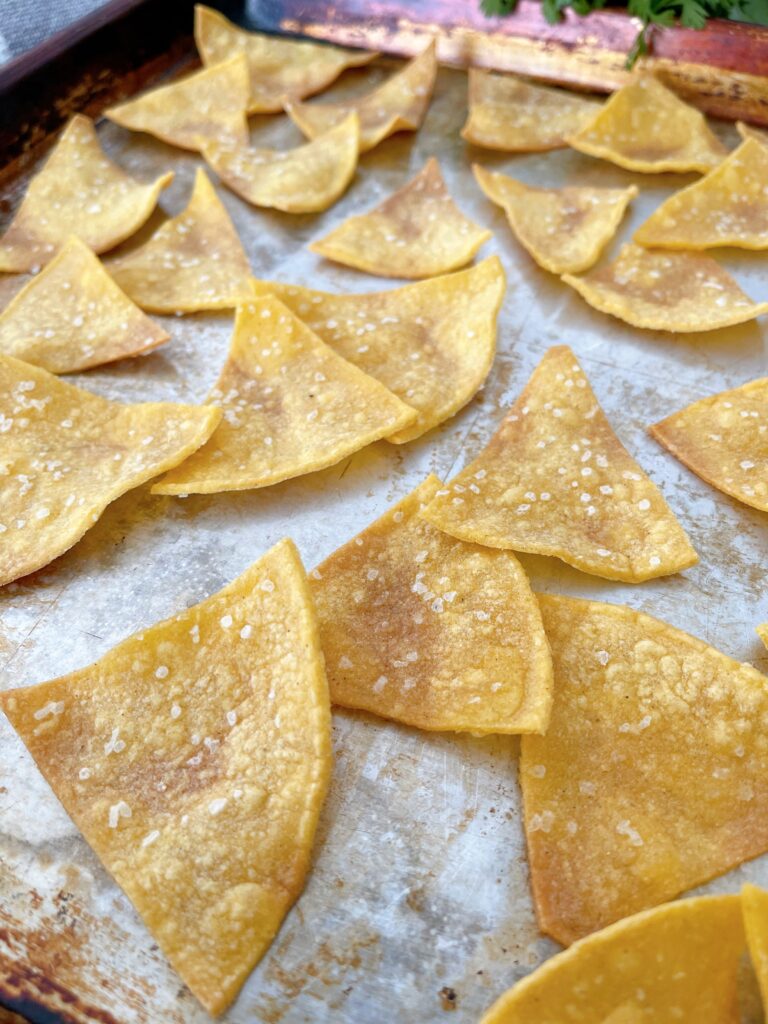 Directions
Separate the tortillas and lay them flat on a cutting board.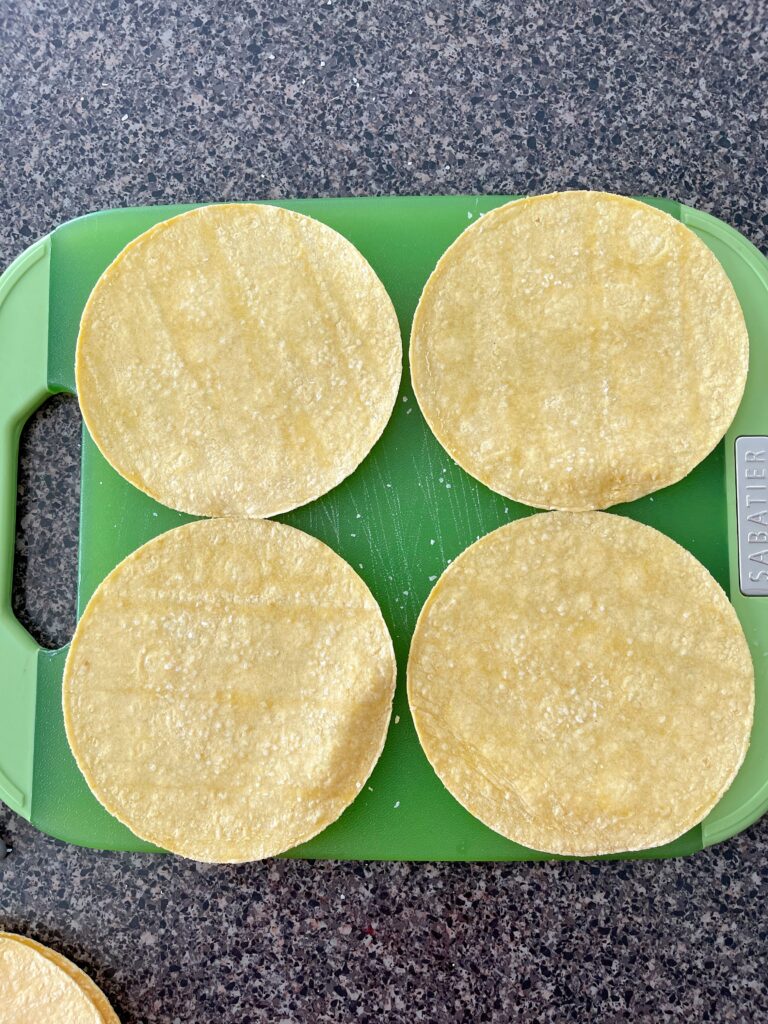 Brush the tops of the tortillas with oil using a silicone brush.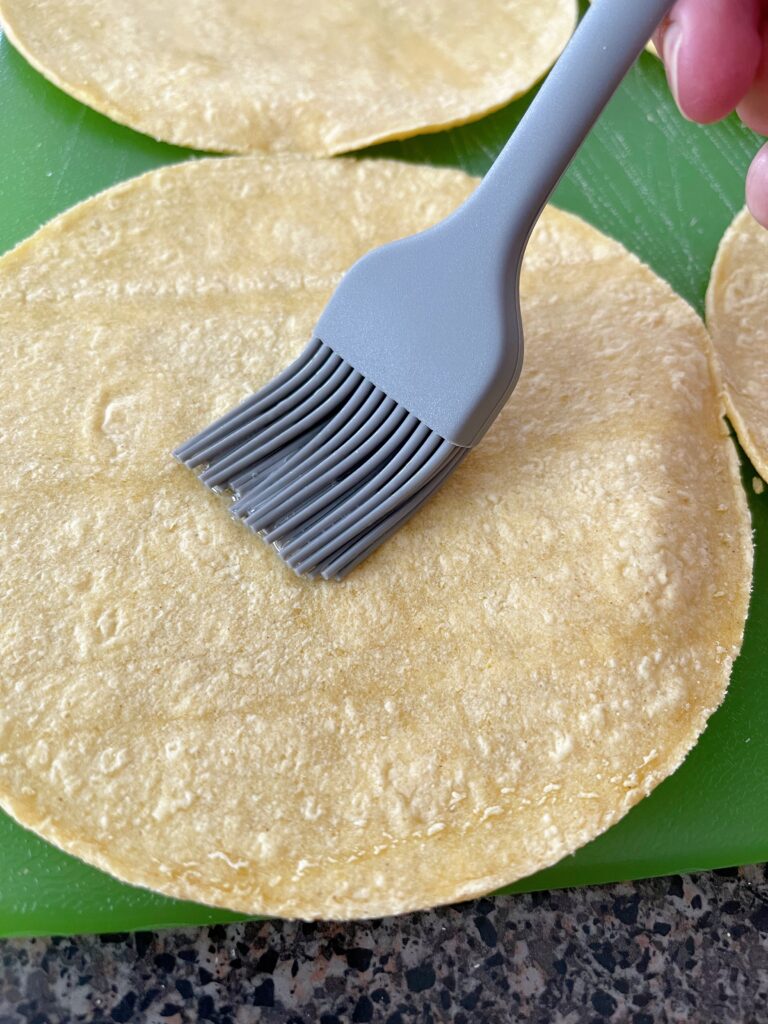 Sprinkle the tortillas with salt, then flip them over and repeat on the other side.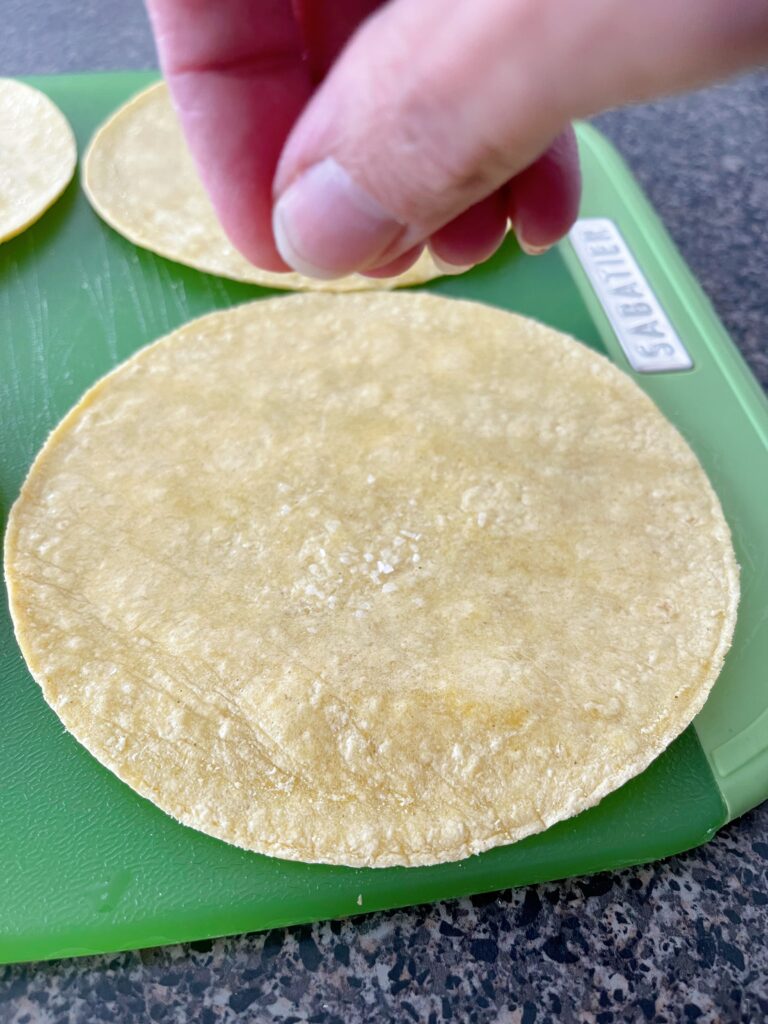 Use a pizza cutter to cut the tortillas into sixths.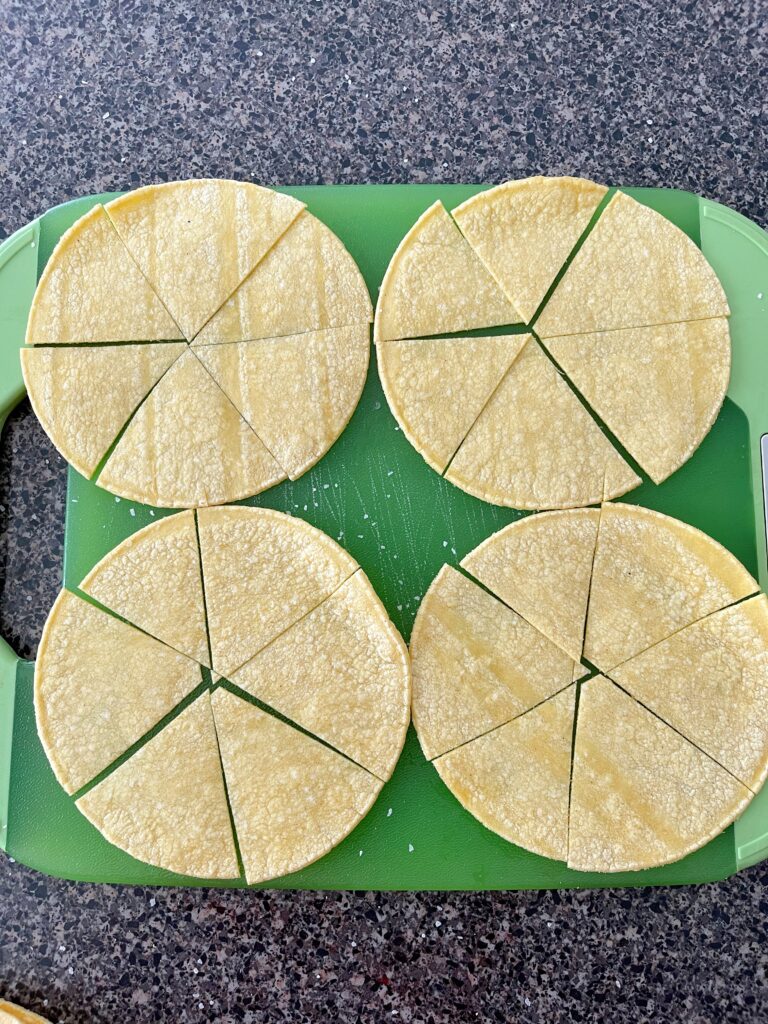 Place the tortilla pieces on a baking sheet and bake them at 400 degrees for 12-14 minutes, turning half way. Keep an eye on your chips, as ovens bake differently.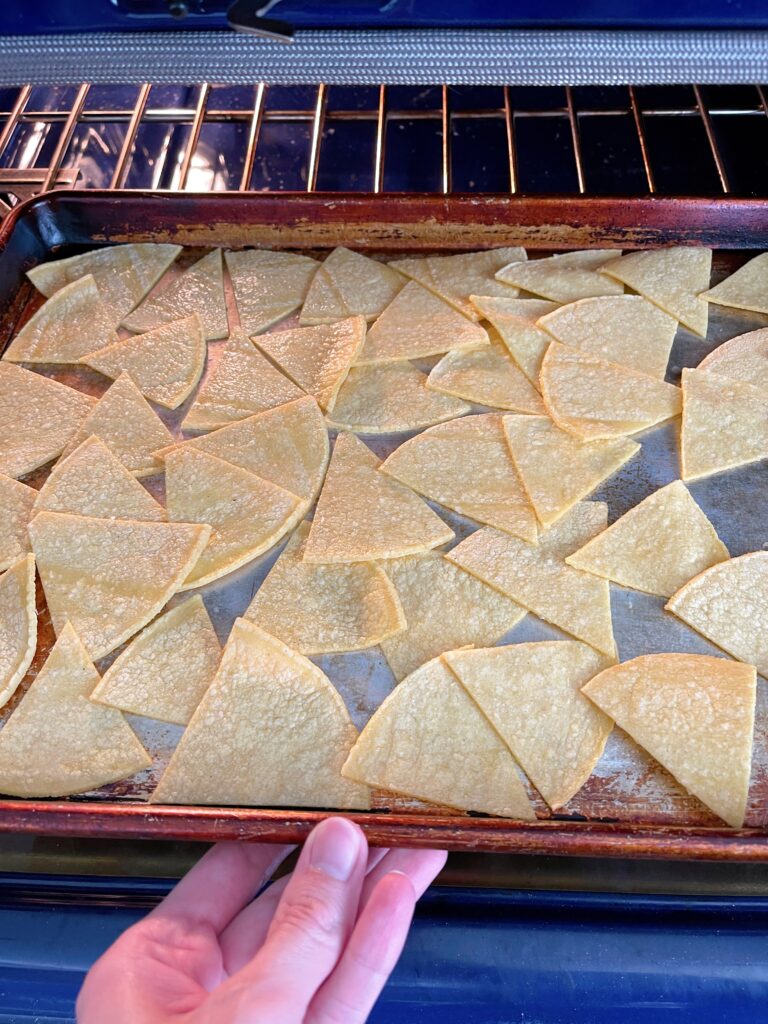 Remove the chips from the oven and allow them to cool completely. If your chips are not crispy enough, place them under the broiler for 1-2 minutes, but keep an eye on them so they don't burn!
Serve with your favorite Mexican dish or with salsa and guacamole!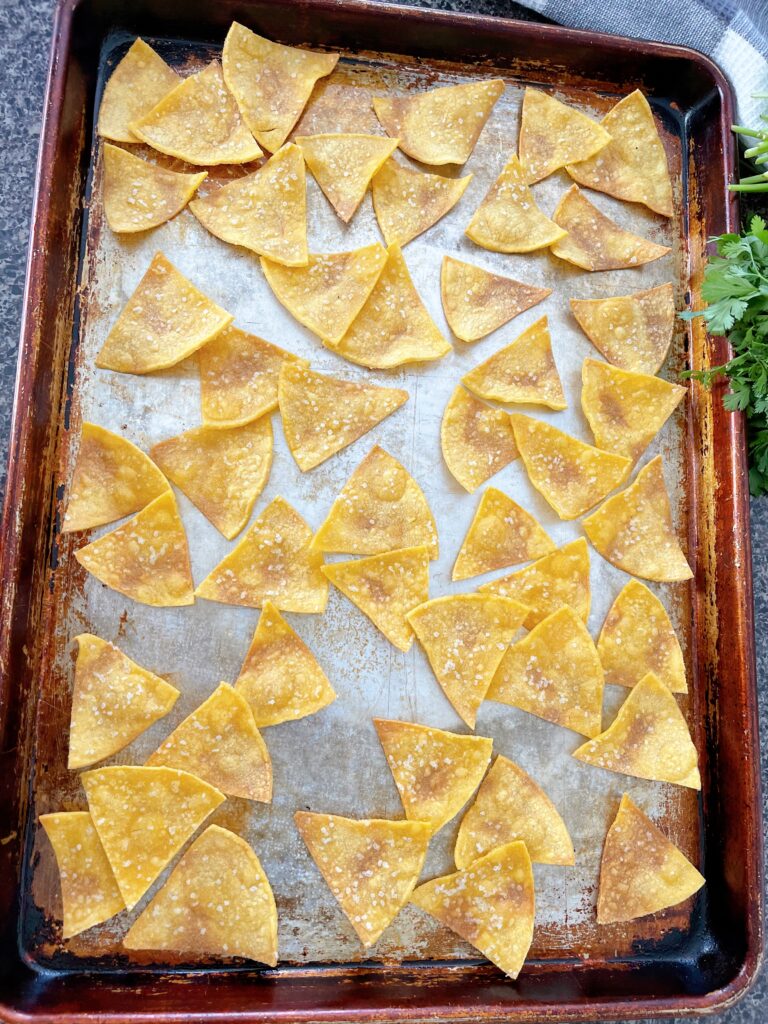 Helpful Kitchen Tools
Have you ever tried making your own chips? If not, I hope you give this recipe a try! It's easy and they taste so much better than store-bought. You can even make them healthier by baking corn tortillas instead of frying them!
I hope these tips help you get started on making your own healthy snacks at home. Let me know in the comments if you have any other questions or are looking to learn more about how I bake my own homemade tortilla chips!