This Mexican restaurant-style cheese enchilada casserole is a delicious and easy weeknight dinner that everyone in the family will love! Made with corn tortillas, a mixture of Mexican cheeses, and a delicious homemade enchilada sauce fresh this cheesy casserole makes a great dinner option that's sure to please even picky eaters!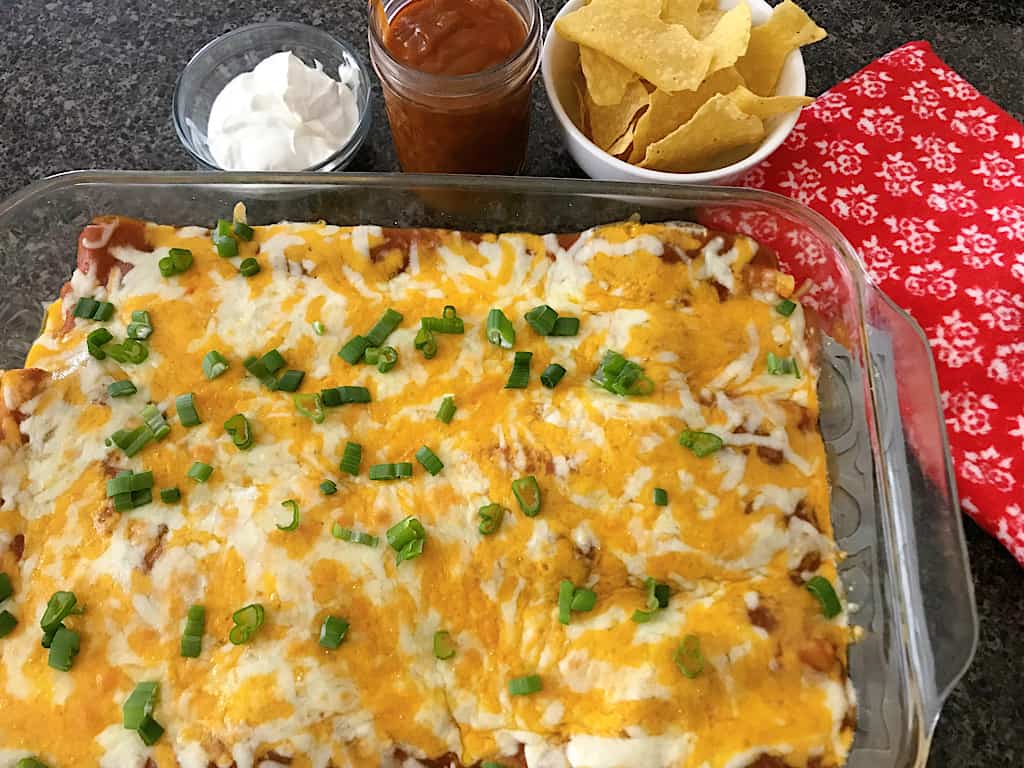 This post may contain affiliate links. When you click on these links, I get a small percentage back at no cost to you! For more information see my disclosure policy.
Below you will find tips, tricks and helpful hints for making this recipe including step by step instructions with pictures. If you would like to go directly to the recipe, scroll down to the recipe card or tap "Jump to Recipe" at the top of the page.
Why You'll Love This Cheesy Enchilada Casserole Recipe
Did you ever have that one restaurant as a child that you absolutely LOVED? I did. It was called Casa Melinda and I absolutely loved when my parents would take us there.
I loved the Cheese Enchiladas, the warm salsa, and the hot sopapillas with honey butter that were served complimentary after every meal.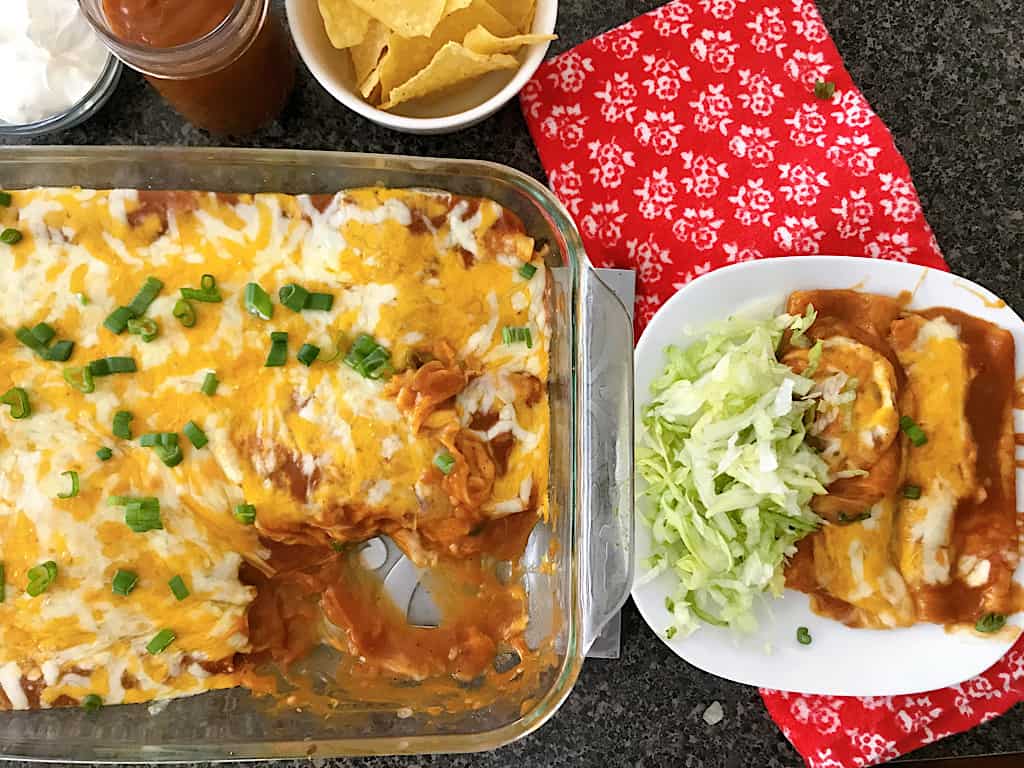 Luckily, I was able to get my hands on their amazing recipes for enchilada sauce, cheese enchiladas, and salsa!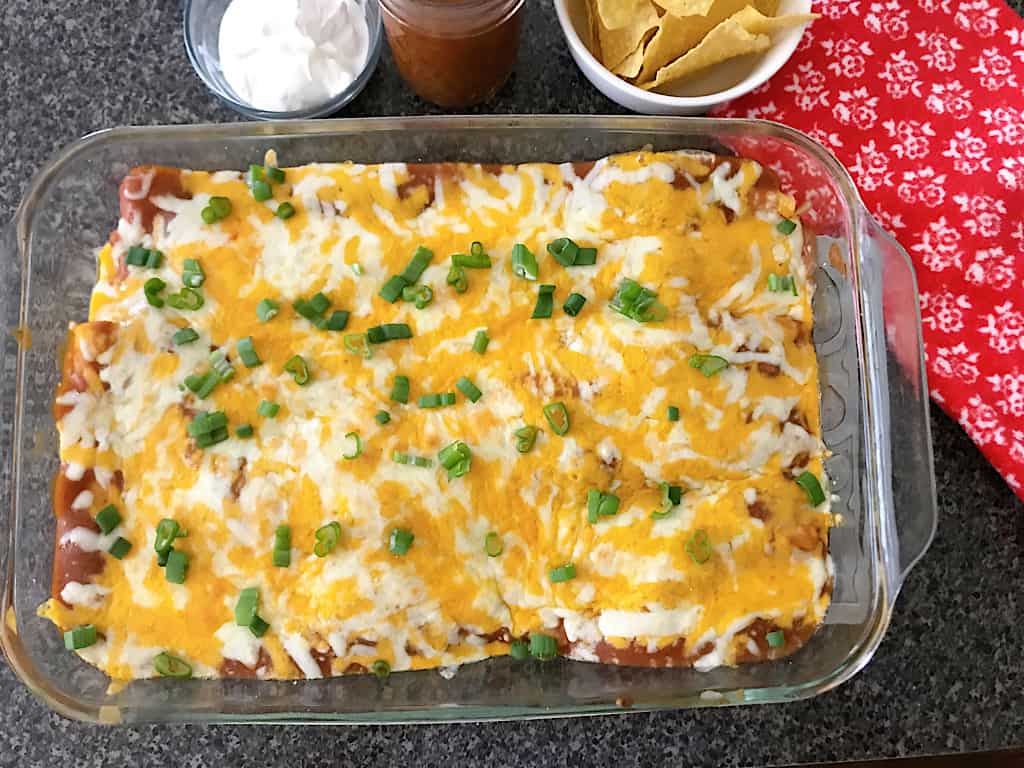 The recipes were written for a large restaurant batch, so when I made them for my family, I had to make a few adjustments, but the result is almost identical to the enchiladas I used to enjoy with my family as a child, but make as a cheese enchilada casserole that can be easily put together for a weeknight meal or can even be made ahead of time!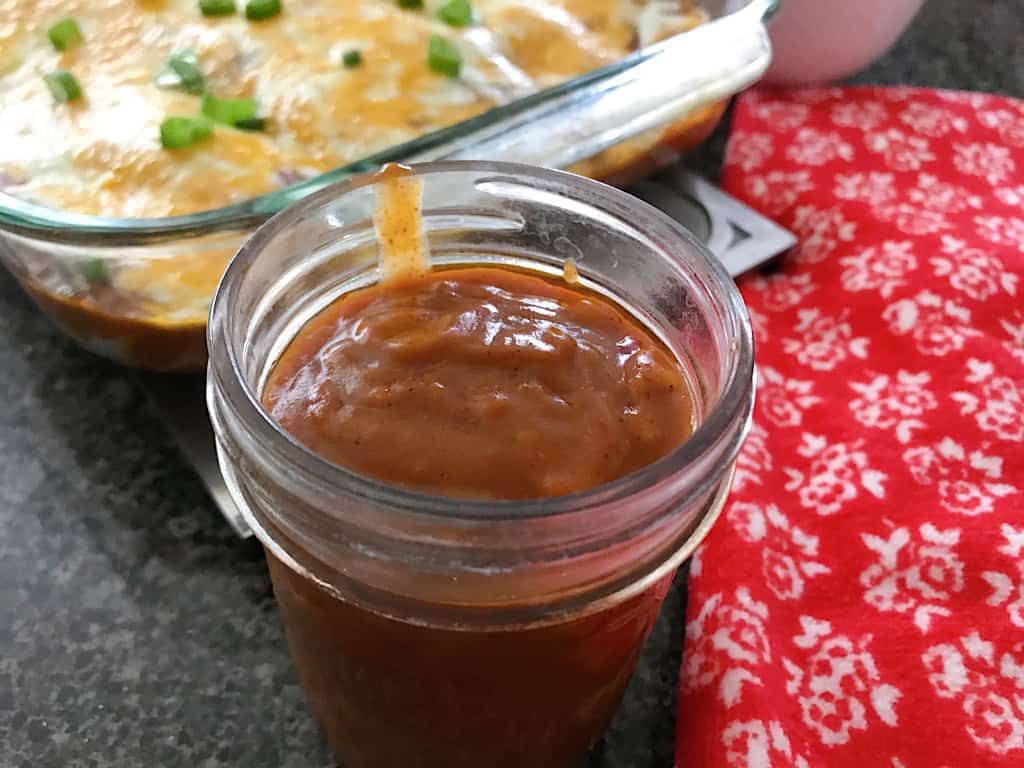 Enchilada Sauce Ingredients
*Ingredient amounts are located in the recipe card at the end of this post.
Butter: I used salted butter to make the homemade enchilada sauce. Unsalted butter will work as well, you just might have to adjust seasonings as you make it.
Water: You will need 5 cups of water, divided among different parts of the recipe.
Tomato Sauce: I used one 8 oz can of tomato sauce in this recipe.
Salt: The salt will help to bring out the flavor and enhance the other seasonings.
Chili Powder: This gives a slight kick and warmth to the enchilada sauce.
Paprika: I like to use the smoky flavor of paprika in my enchilada sauce, but you can substitute it with cayenne pepper if you'd like a spicier version.
Beef Bullion: You will need about 1 ½ tablespoons of beef bullion for this enchilada sauce.
Flour: The flour will help to thicken the enchilada sauce and create a velvety texture. I used all-purpose flour.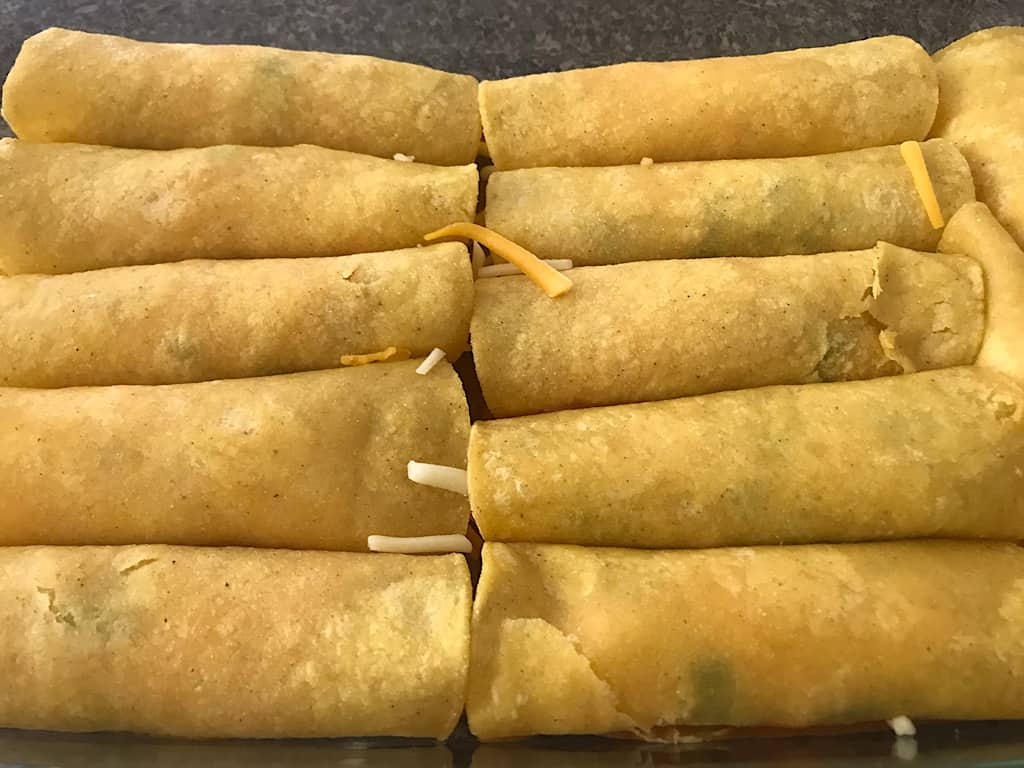 Ingredients for the Enchilada Casserole
Corn Tortillas: I use standard-sized yellow corn tortillas. White corn tortillas can be used with similar results. You could also use flour tortillas if you prefer.
Shredded Cheese: I used a package Mexican-blend cheeses, but you could also use cheddar cheese, Monterey jack cheese, colby jack cheese, or even pepper jack cheese!
Green Onions: You will add some chopped green onions to the cheese filling in these enchiladas that will add so much flavor! Chopped green chiles might be a great addition to the filling as well.
Vegetable Oil: Only a little bit of oil is needed to help the tortillas become moistened and more pliable. The enchiladas will not be deep-fried. Any neutral-tasting oil, like canola oil, will work as well.
How to Make Cheese Enchilada Casserole
Enchilada Sauce
[1] In a large sauce pan, melt the butter over medium-high heat.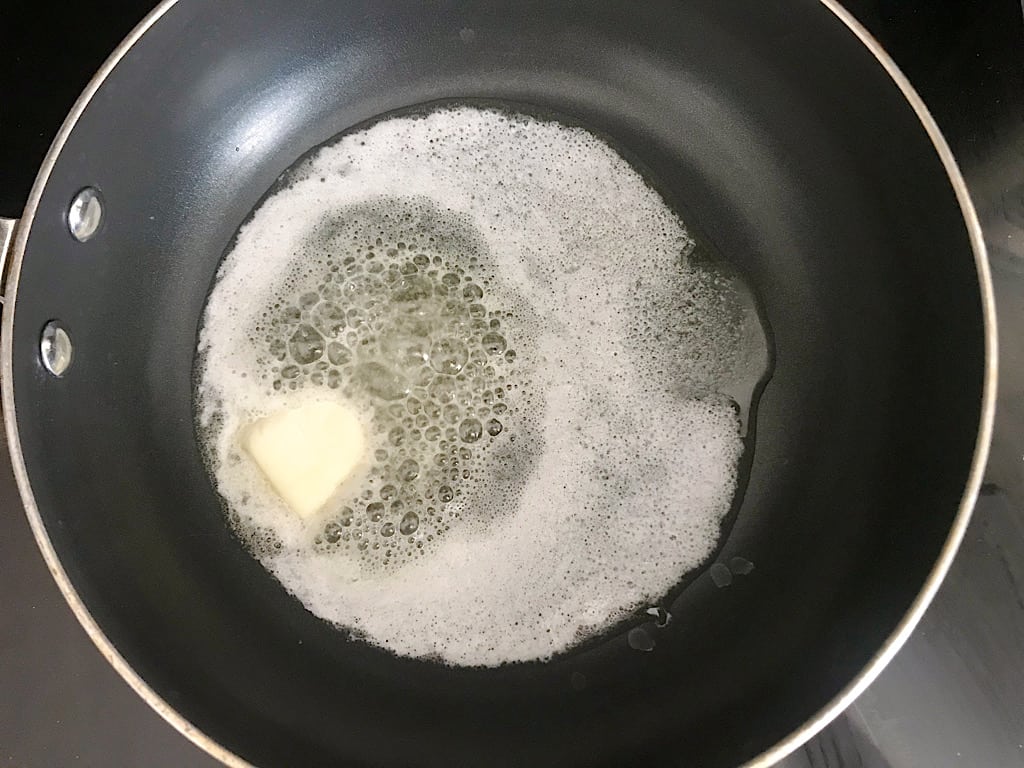 [2] Add 4 cups of water, tomato sauce, salt, chili powder, paprika, and beef bullion.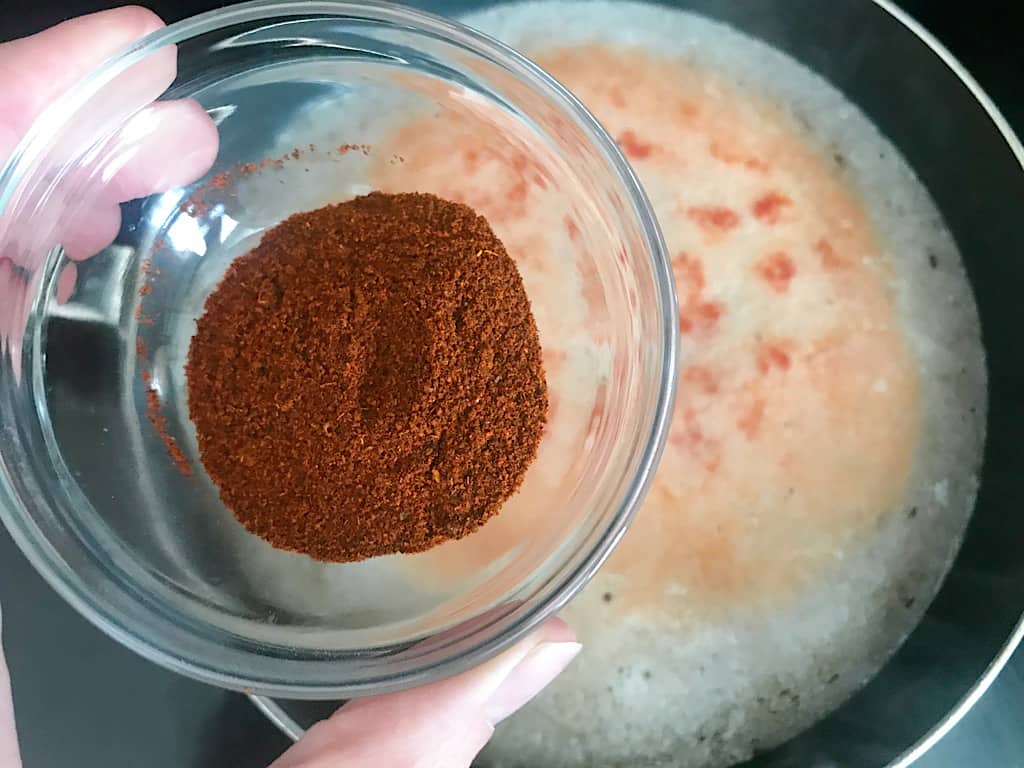 [3] Bring to a boil, then reduce the heat and simmer for 30-45 minutes, stirring occasionally.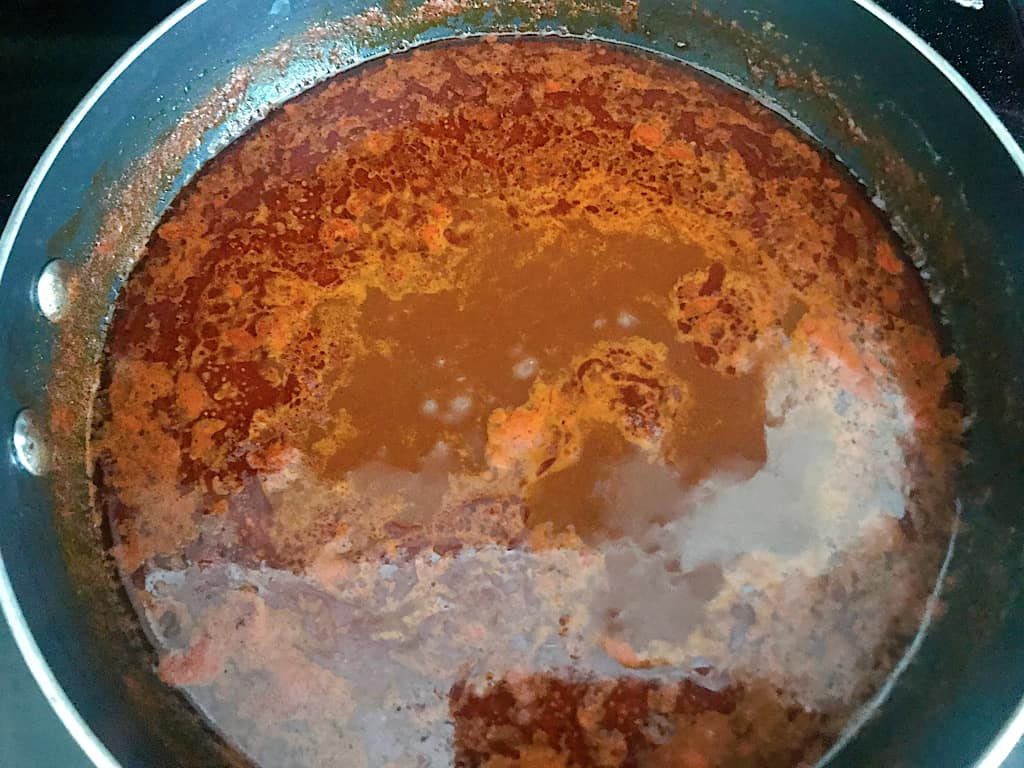 [4] Mix together the flour and the remaining water (1 cup).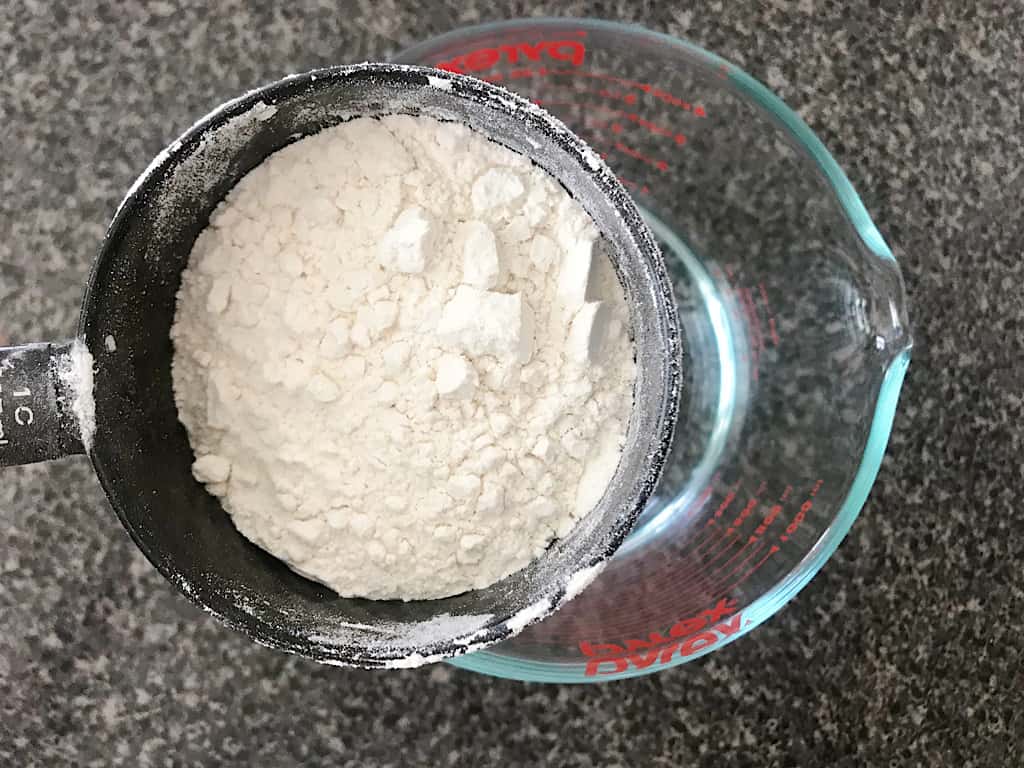 [5] Pour the mixture into the sauce and whisk over medium heat until it reaches your desired thickness.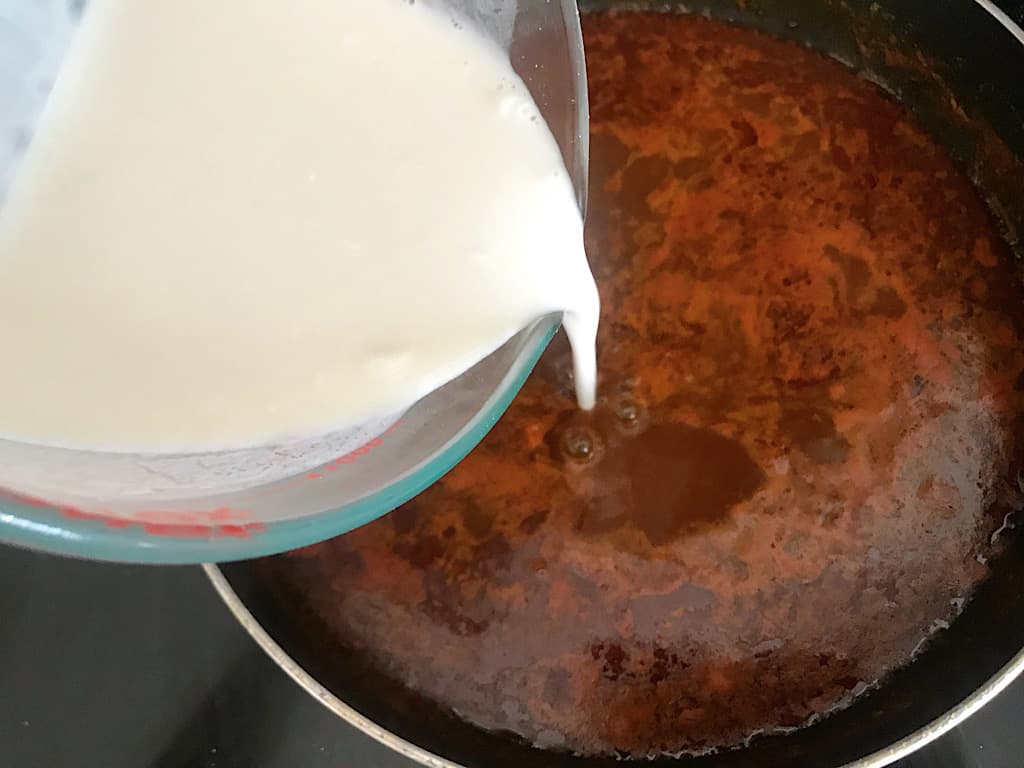 [6] Keep warm while you prepare the enchiladas.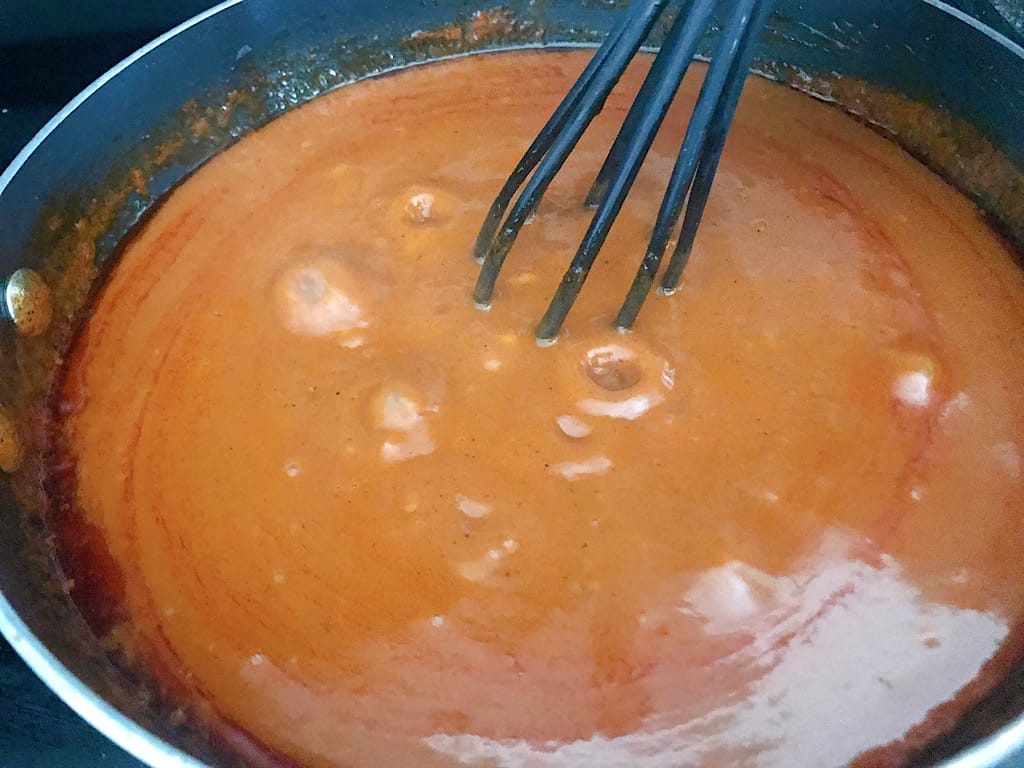 Cheese Enchilada Assembly
[1] In a small skillet, heat the oil over medium heat.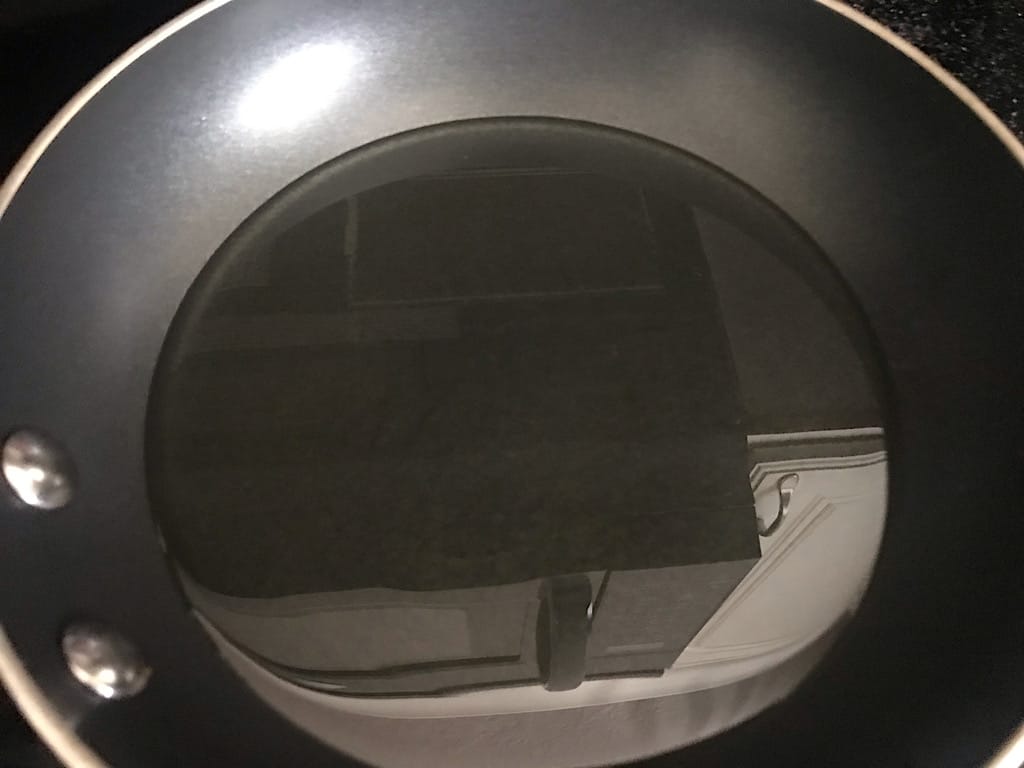 [2] Using tongs, place the tortillas in the hot oil for about 10 seconds on each side until the tortilla begins to bubble.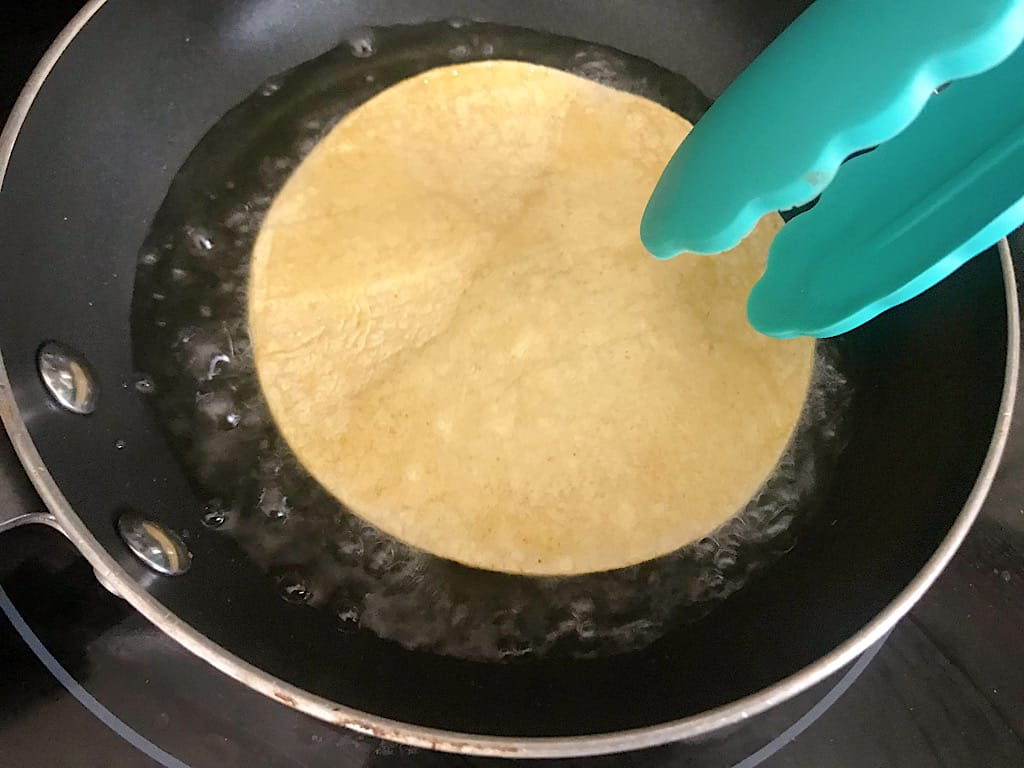 [3] Place the tortillas on a paper towel to drain.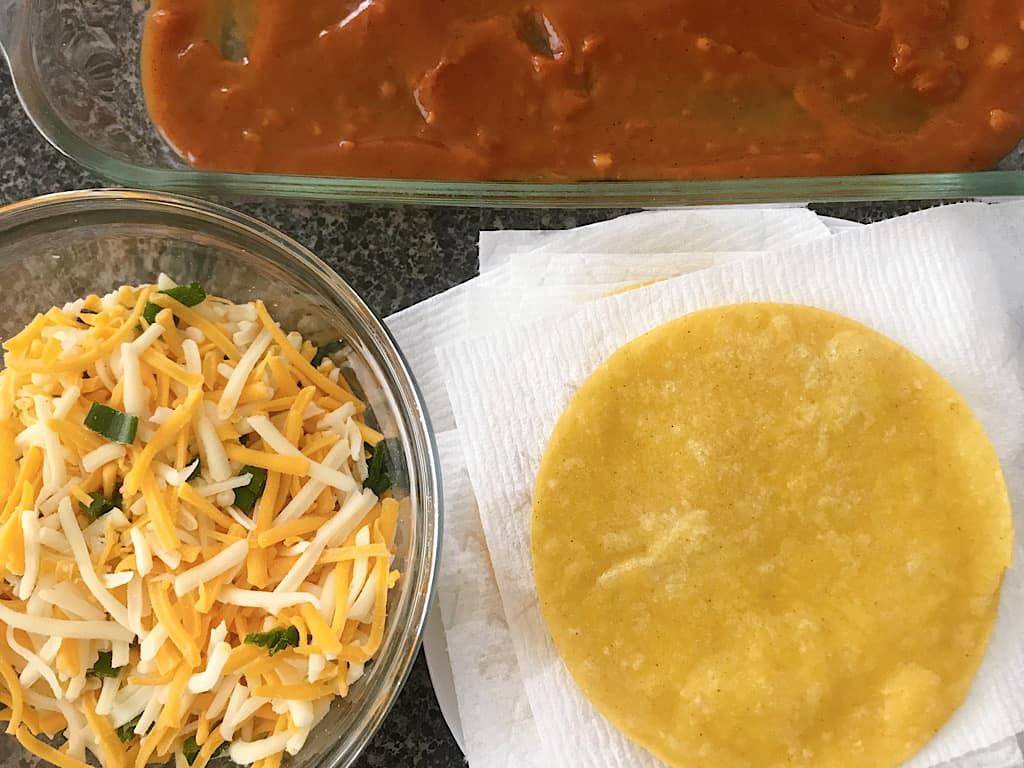 [4] Mix 2 cups of the shredded cheese with the chopped onions in a large bowl, reserving some of the onions for garnish.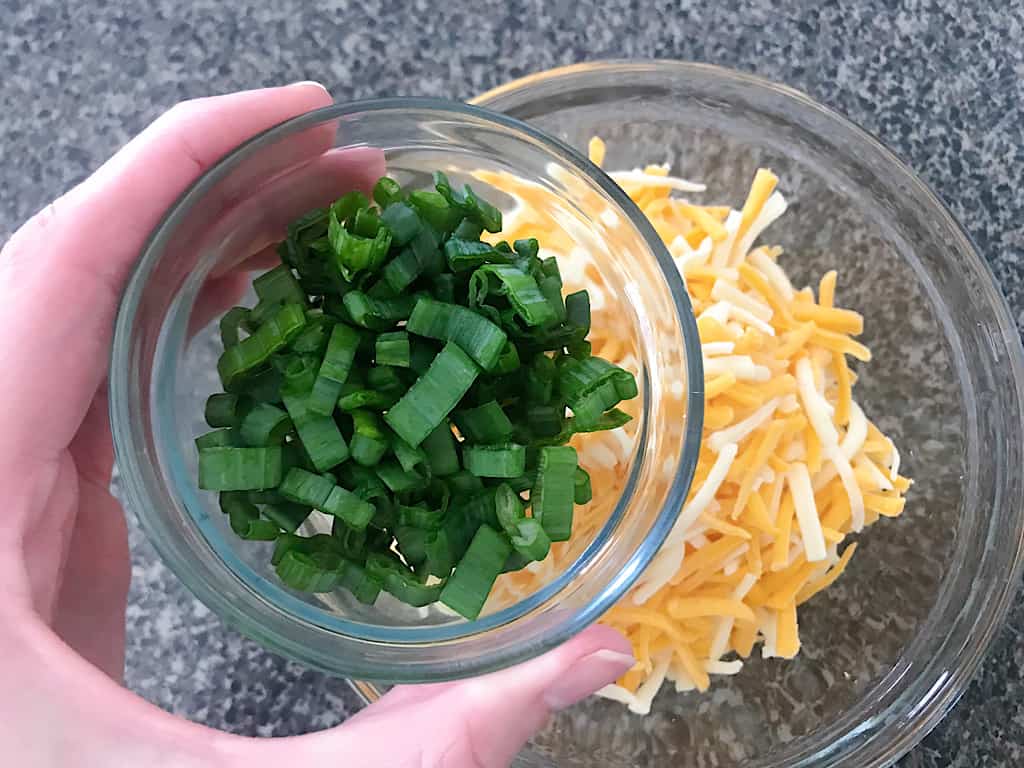 [5] Cover the bottom of a 9×13 baking dish with about 1 cup sauce.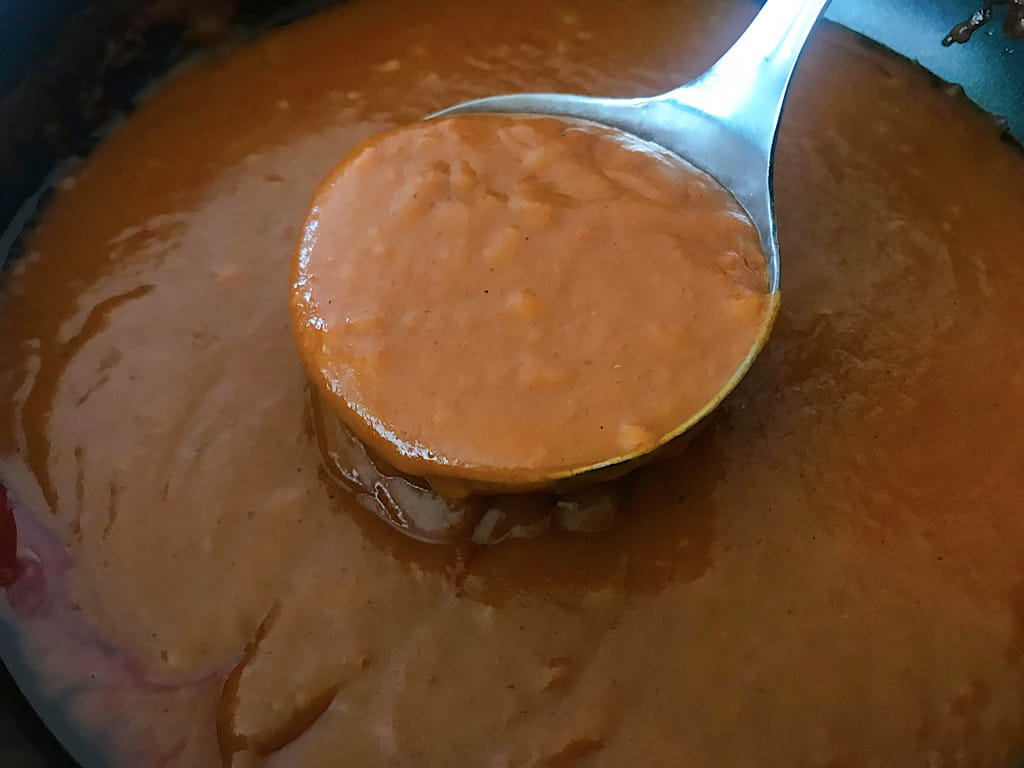 [6] Add about 3-4 tablespoons of cheese to each tortilla, roll up and place in the baking dish.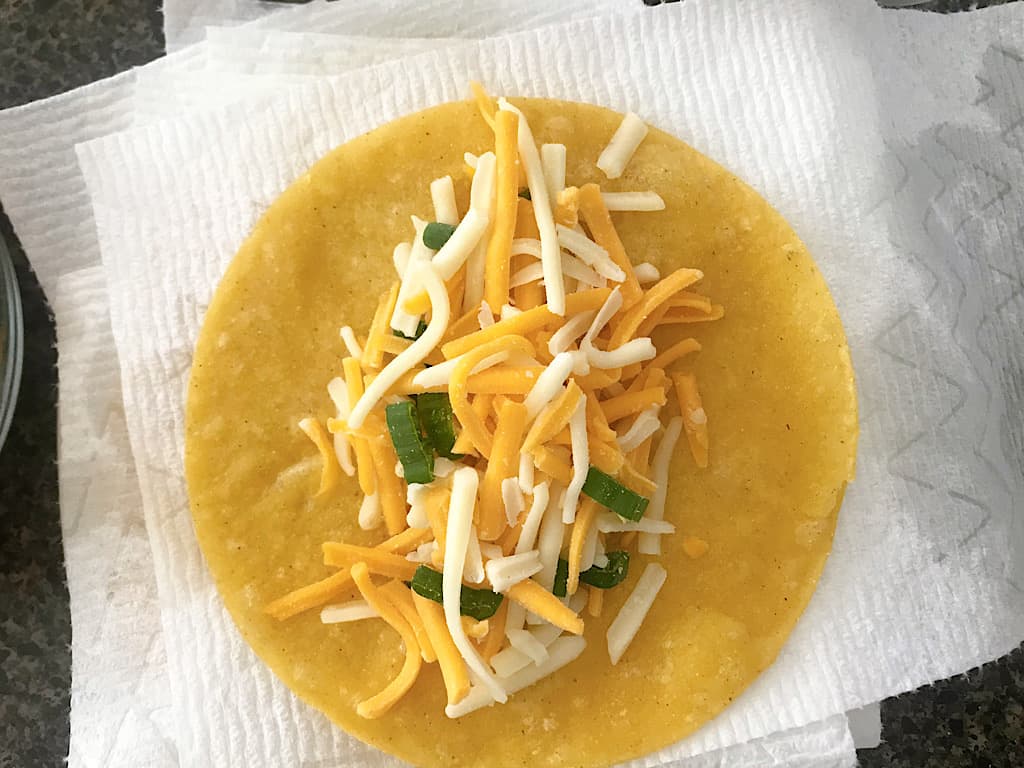 [7] Cover the enchiladas with sauce and top with the remaining shredded cheese.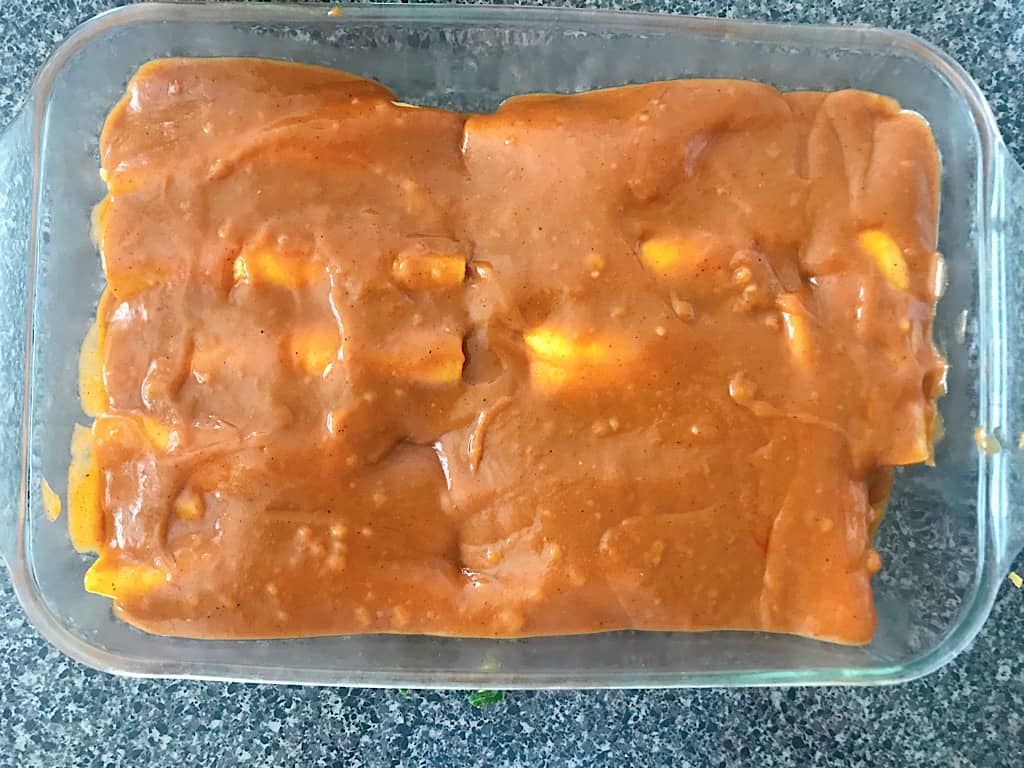 [8] Bake the enchiladas at 350 degrees for 20-25 minutes.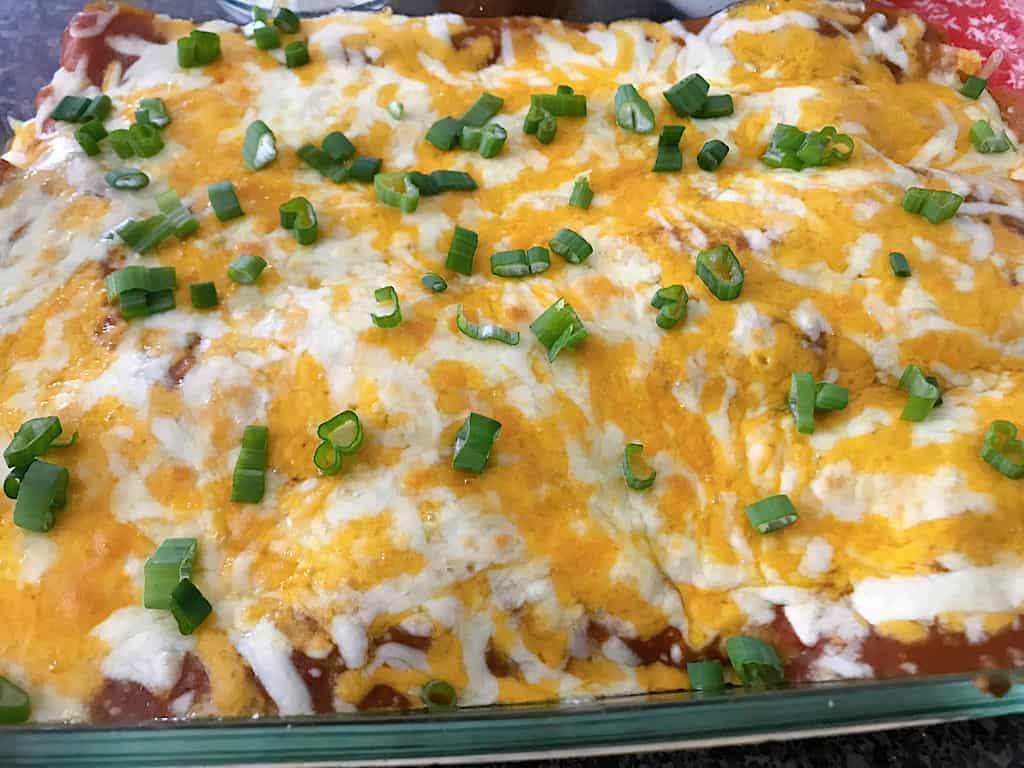 Helpful Kitchen Tools
How to Store Leftovers
Store leftovers in an airtight container in the refrigerator for up to 3 days. To reheat, place individual enchiladas on a plate and microwave for 30-60 seconds, or until heated through. Enjoy!
Recipe Variations
Topping Ideas
Easy Enchilada Casserole Make Ahead Instructions
Follow the instructions above and place in the refrigerator before baking. When ready to bake, place in a preheated oven. You might need to adjust the cook time and add an extra 5-10 minutes to baking.
Make Ahead Freezer Instructions
Follow the instructions above, but do not bake. Place in an airtight container covered with plastic wrap and aluminum foil and freeze for up to 3 months. To bake, place in an oven preheated to 350 degrees and bake for 60 minutes.
Frequently Asked Questions
What ingredients are needed to make a cheese enchilada casserole?
For the enchilada sauce, you will need butter, water, tomato sauce, salt, chili powder, paprika, beef bullion, and flour. For the enchiladas, you will need corn tortillas, cheese, green onions, and vegetable oil.
Can you layer the tortillas for a cheese enchilada casserole?
Yes! You can layer the tortillas for a cheese enchilada casserole instead of rolling each one up. Simply cover the bottom of a 9×13 pan with sauce and layer 6-8 tortillas on top. Sprinkle the cheese and onions over the layer of tortillas. Top with more tortillas and then sauce and cheese on top of the tortillas. Bake as directed above.
How long does it take to bake this cheese enchilada recipe?
It will take 20-25 minutes to bake a cheese enchilada casserole at 350 degrees. Always check the internal temperature of your enchiladas with a thermometer. They are done when they reach 165 degrees.
What can I serve with the cheese enchilada casserole?
The cheese enchilada casserole pairs well with Mexican-style rice, refried beans, black beans, and a side salad. You can also top each serving with sour cream, diced tomatoes, black olives, salsa, guacamole, or green onions to add so much flavor!
Final Thoughts
The cheese enchilada casserole is a delicious, family-friendly meal that can be made quickly and easily. You can even make it ahead of time or freeze it and bake it when you're ready to enjoy it! With just a few ingredients and the right kitchen tools, you'll have a hearty dinner on the table in no time!
Bonus Tip: For an extra cheesy enchilada, use a blend of two or more different kinds of cheese. You can also add cooked ground beef to the filling for some added protein. Get creative with your toppings and have fun with it!
More Mexican Recipes to Try:
Watch the video here: