A homemade recipe for Mickey Beignets! A delicious treat found at Disneyland and Disney World. Make this yummy snack and bring a little Disney magic home!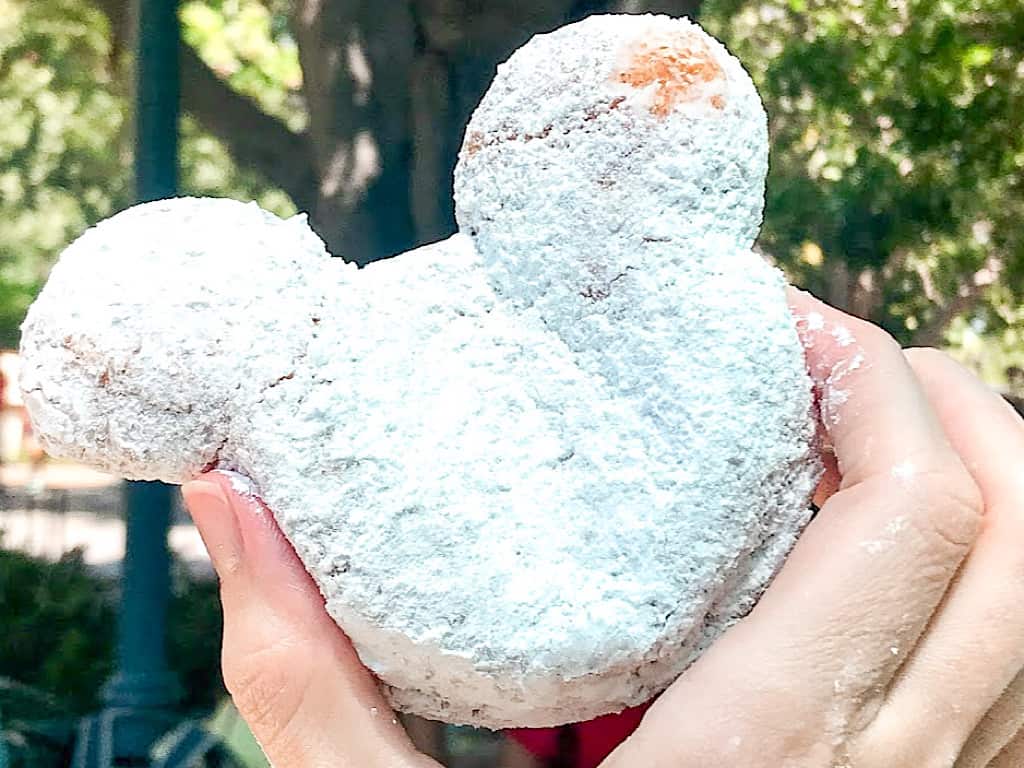 This post may contain affiliate links. When you click on these links, I get a small percentage back at no cost to you! For more information see my disclosure policy.
Below you will find tips, tricks and helpful hints for making this recipe including step by step instructions with pictures. If you would like to go directly to the recipe, scroll down to the recipe card or tap "Jump to Recipe" at the top of the page.
One of my favorite Disney treats are Mickey Beignets!
There is nothing like enjoying this French doughnut at Disneyland from Mint Julep Bar in New Orleans Square or at Port Orleans French Quarter at Disney World. Yum.
I'm getting hungry just writing about them. During one of our trips to Disneyland, we ate Mickey Beignets for breakfast every day we were there!
Find out where to get breakfast at Disneyland HERE!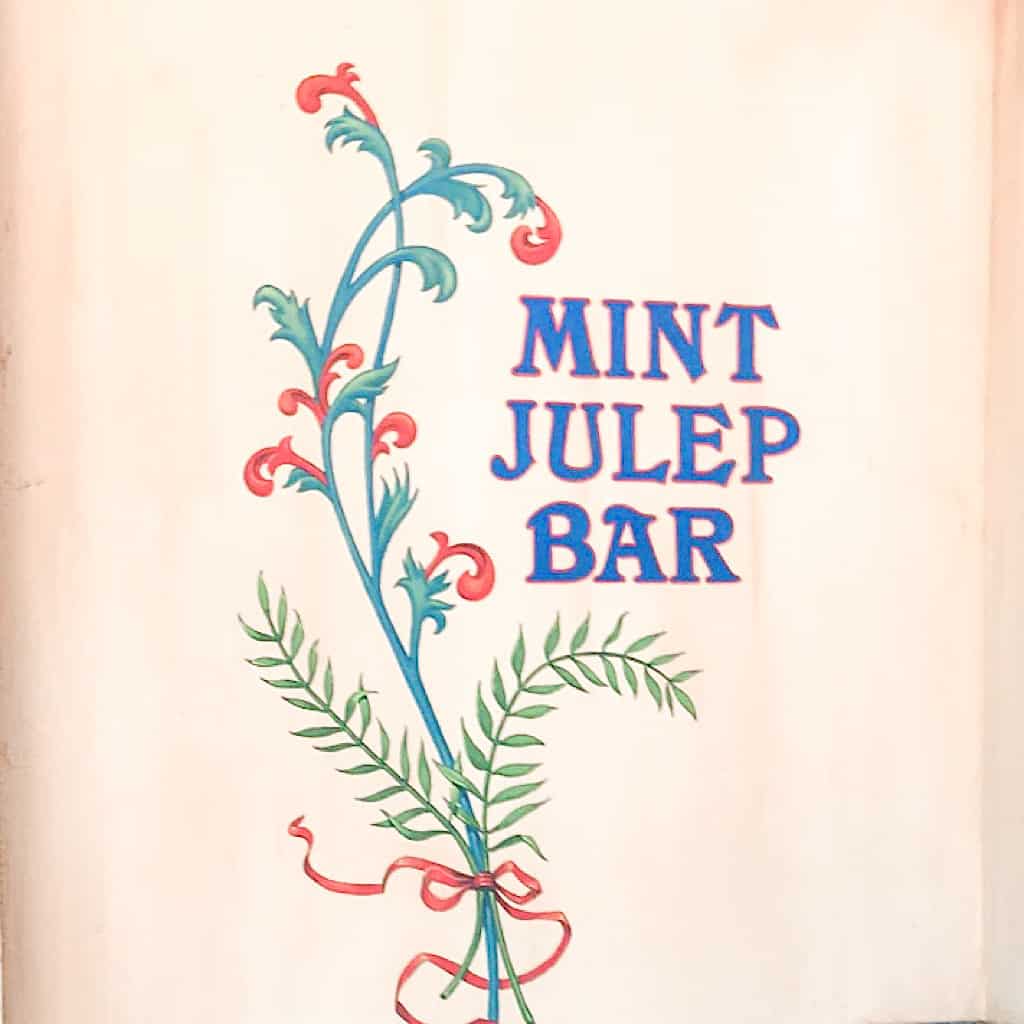 What is a Beignet?
A beignet is the French term for a pastry made from deep-fried choux pastry.
Beignets may also be made from other types of dough, including yeast dough, which is what will be used in this recipe.
I was first introduced to beignets when I visited New Orleans with my husband and son. We had no idea where we were going or what we were doing in the city, we just happened to come across an eatery called Cafe Du Monde. Boy am I glad we did.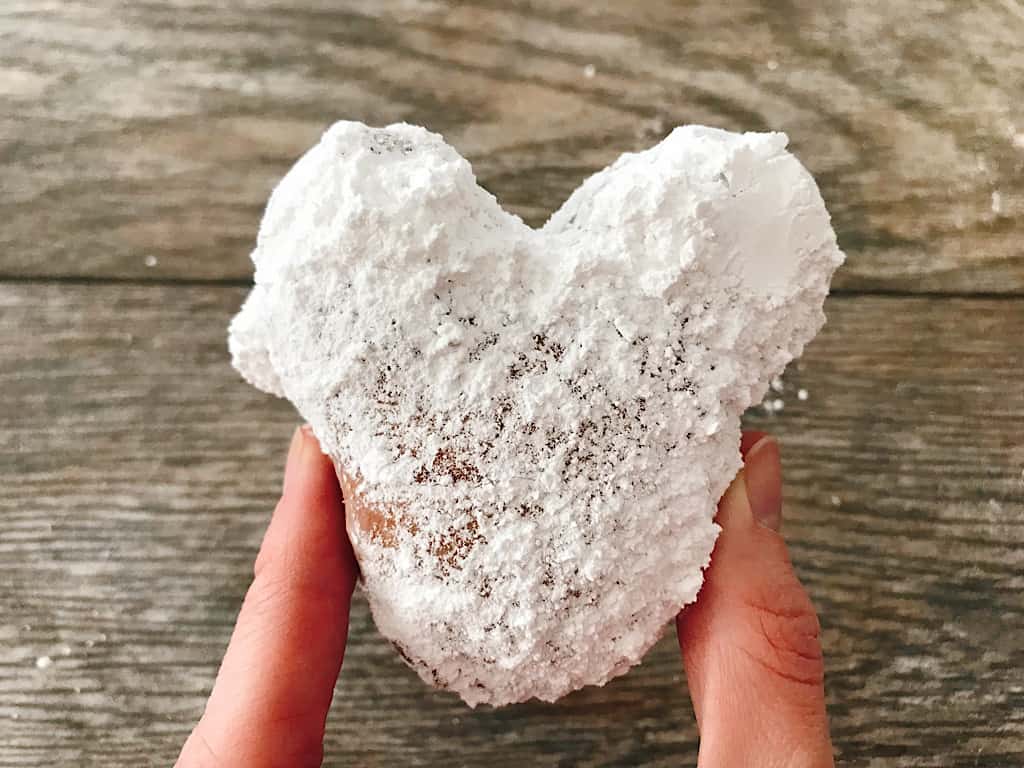 When I learned that beignets were available at Disneyland and they were shaped like Mickey Mouse, I was totally excited!
For some reason, any food tastes better when it is shaped like Mickey. I don't know why?
One of my favorite things to do is to recreate Disney snacks and treats at home! It's definitely how I try to bring some Disney magic into my house and helps me deal with Disney Withdrawl.
This past Christmas, Disneyland released two new holiday inspired Mickey Beignets.
You can find the recipe for Candy Cane as well as Hot Chocolate Mickey Beignets HERE.
The recipe below, is for classic Mickey Beignets that are covered in sweet powdered sugar, and are delicious not matter what time of year you eat them!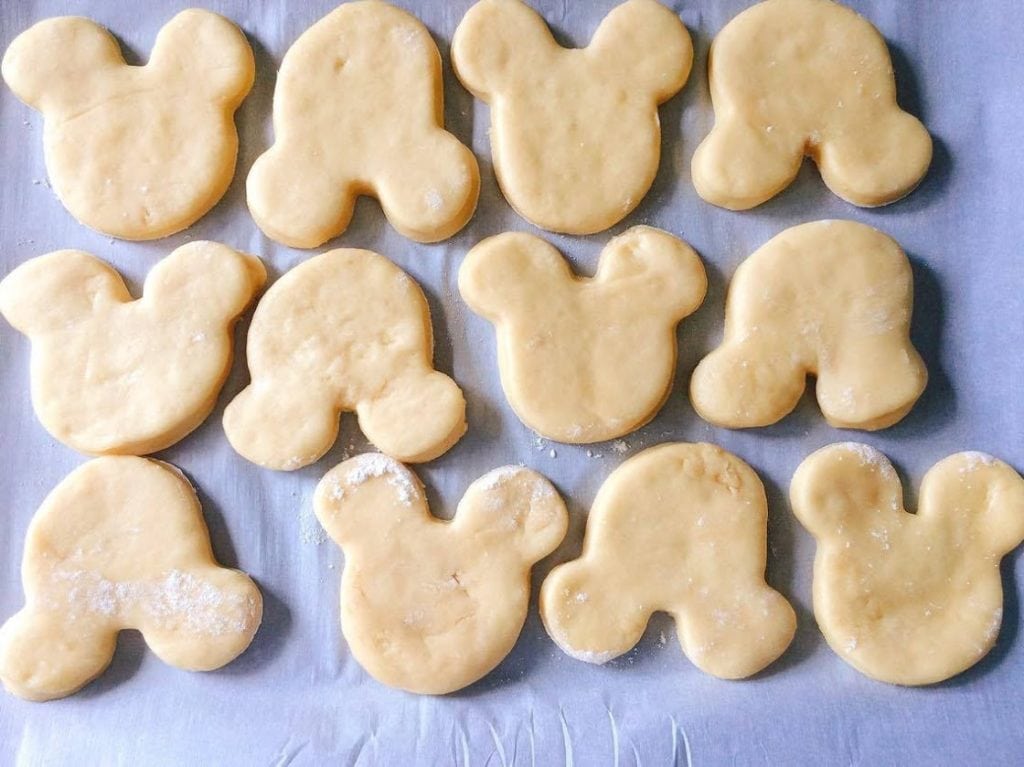 Ingredients for Homemade Mickey Beignets
The first thing you'll want to note, is that this dough needs to be refrigerated for a long period of time before using.
Because of this, I like to make the dough the night before I plan to make the beignets.
Next, you'll want to gather all of your ingredients. This is what you will need:
Yeast

Warm Water

Evaporated Milk

Vegetable or Canola Oil (Vegetable or Canola)

Sugar

Vanilla Extract

Egg

All-Purpose Flour

Baking Powder

Oil for Frying (Vegetable or Canola)

Powdered Sugar, for dusting
Helpful Kitchen Tools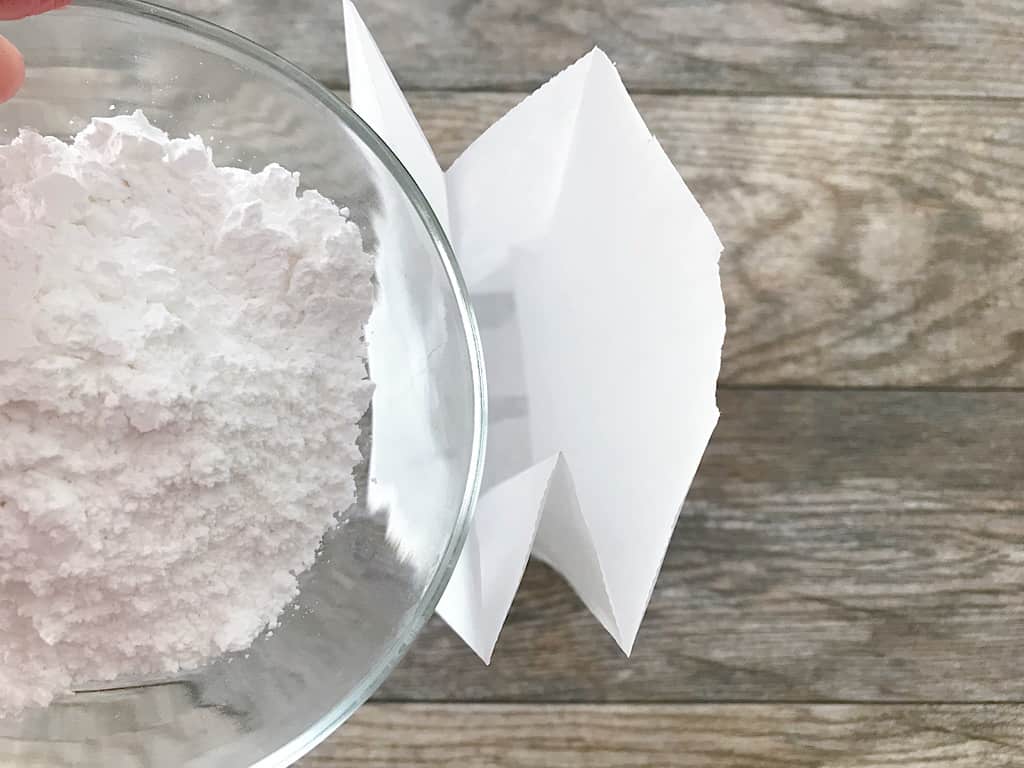 How to Make Mickey Beignets
First, dissolve the yeast in warm water and let it sit for 5 minutes.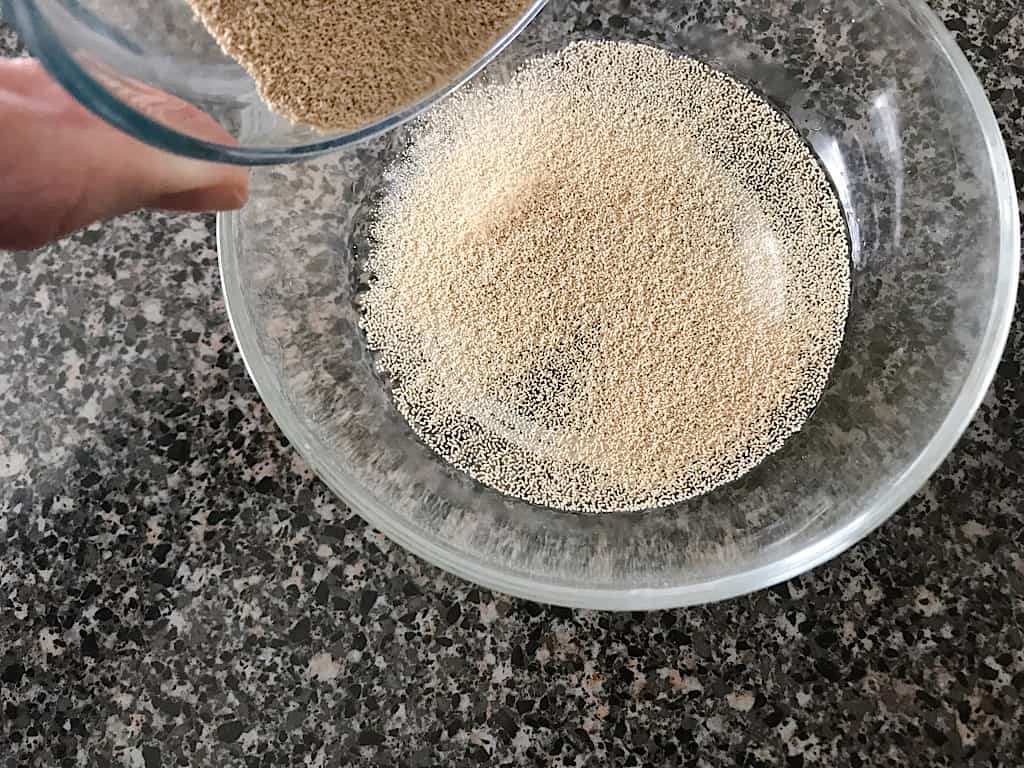 Add the evaporated milk, oil, sugar, egg, vanilla, baking powder, salt, and 2 cups flour. Beat the dough in a stand mixer fitted with a paddle attachment until smooth.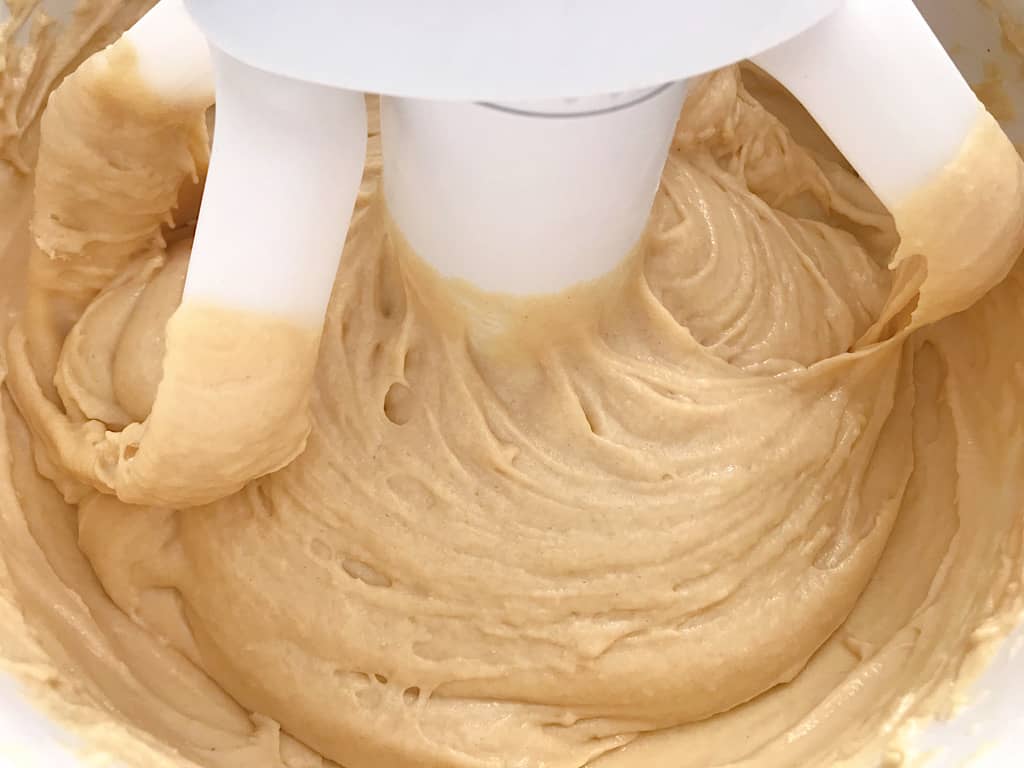 Replace the paddle attachment with a dough hook. Add enough remaining flour to make a soft dough that is still a little sticky.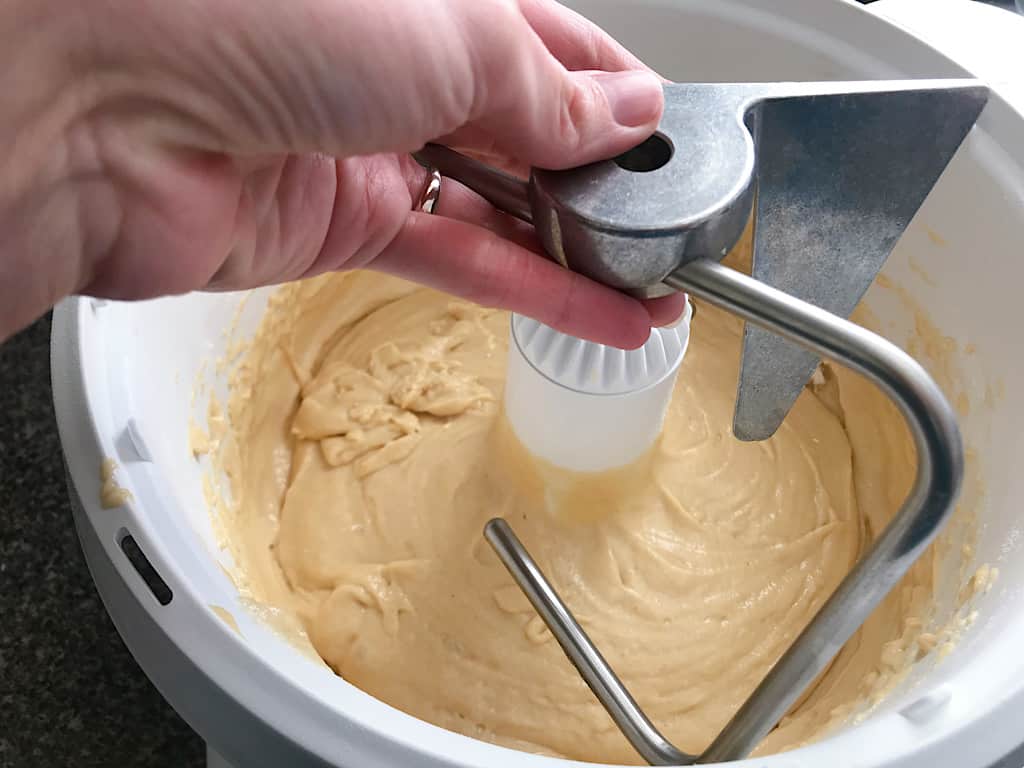 Place the dough in an oiled bowl, cover and refrigerate for at least two hours to overnight.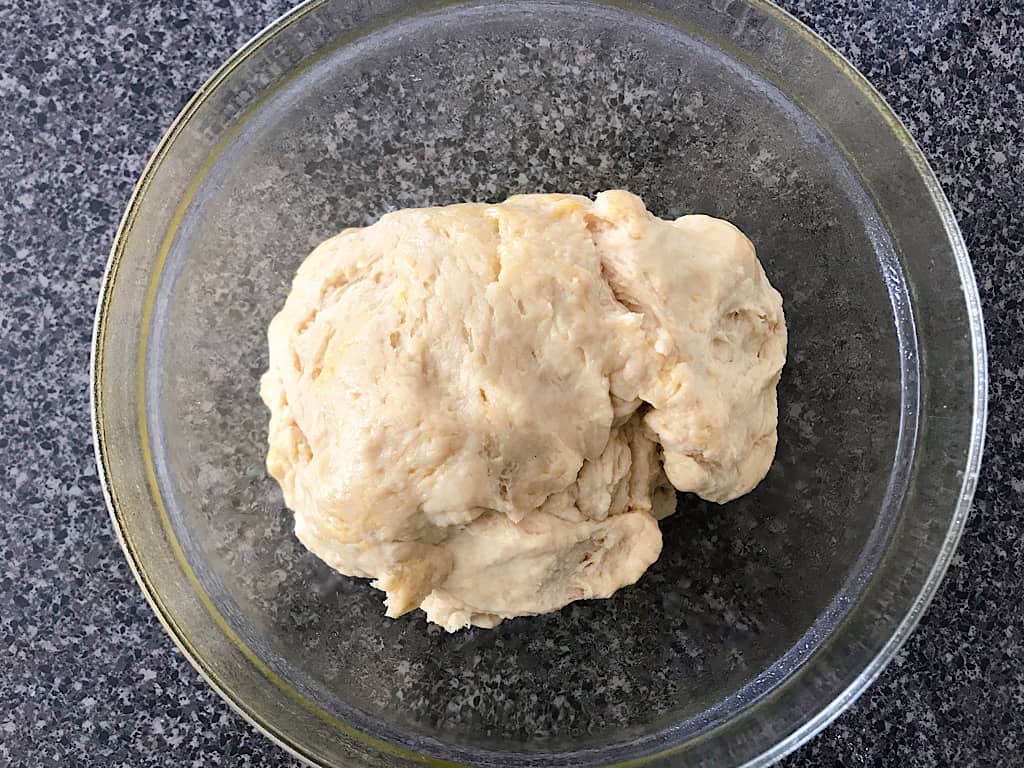 Punch down the dough and turn it out on a floured surface. Roll out the dough into a 12×16 inch rectangle.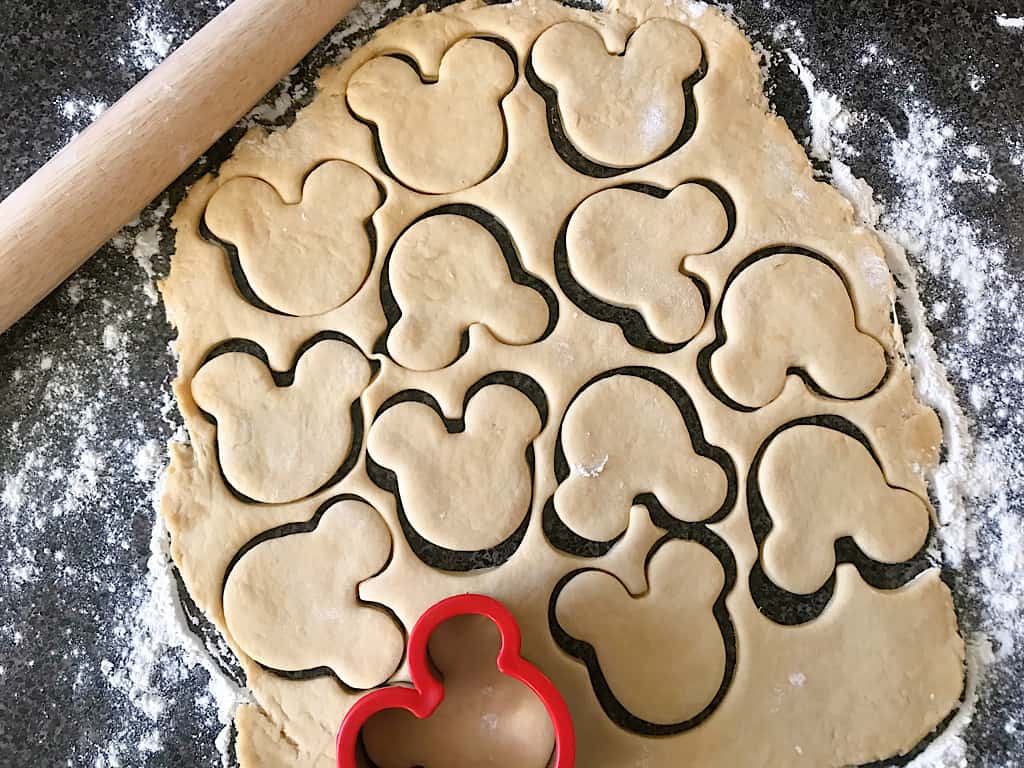 Heat the oil in a large pan or deep fryer to 375 degrees.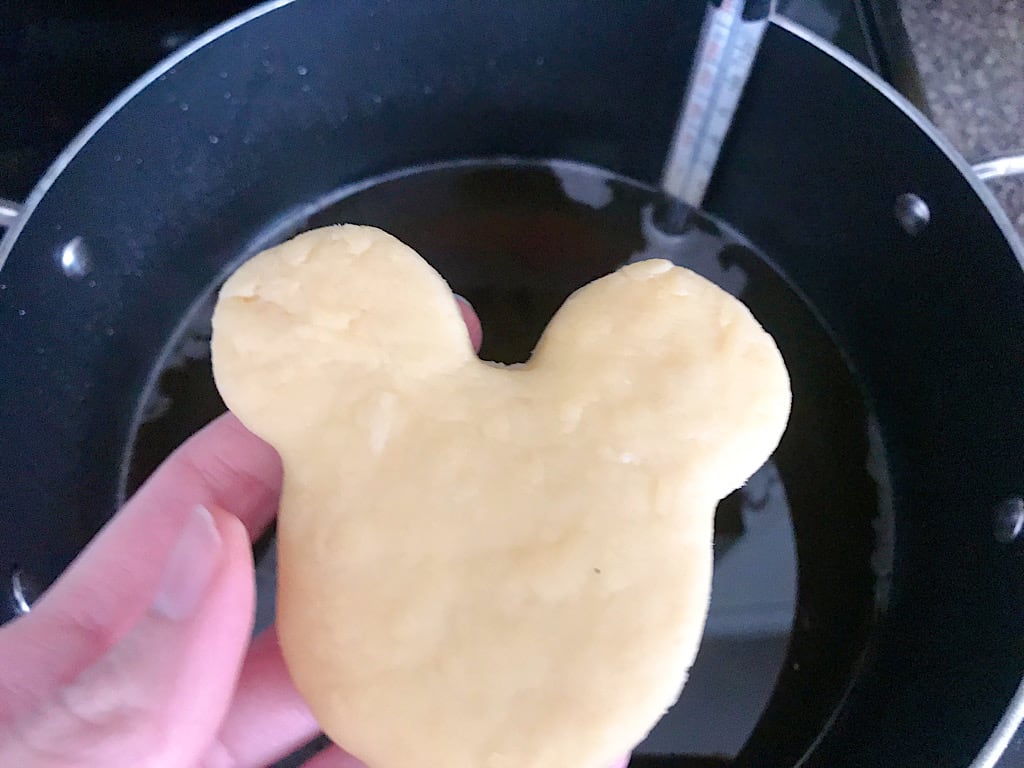 Fry 2-3 beignets at a time until golden brown.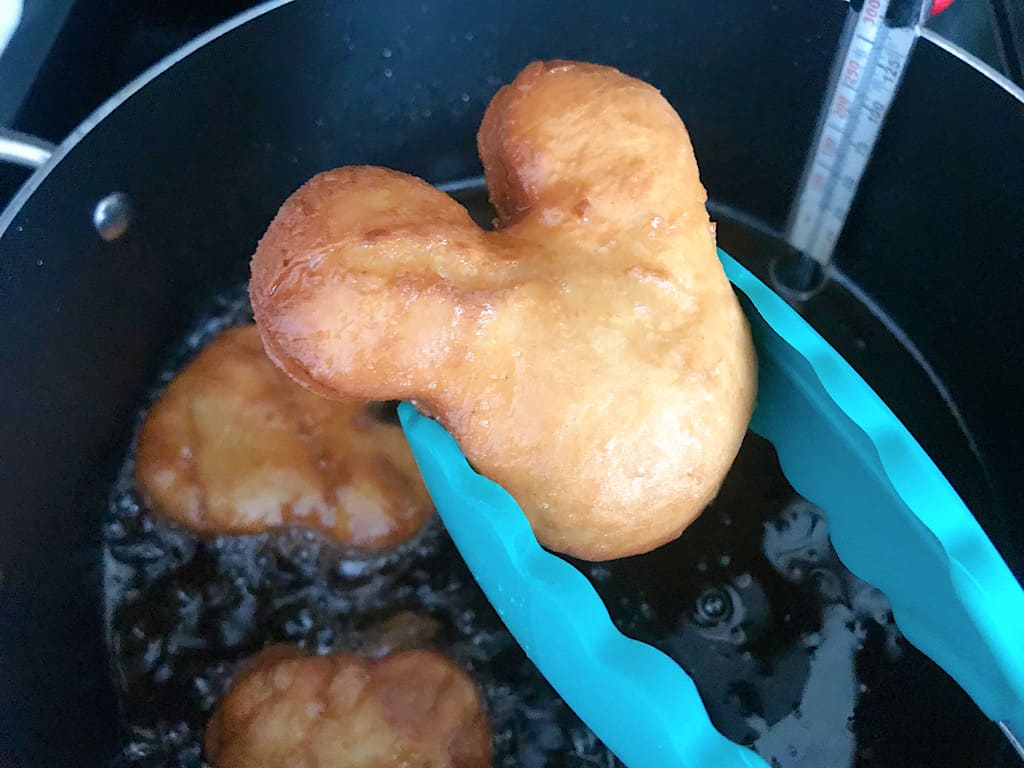 Line a cooling rack with paper towels. Place the fried Mickey Beignets on top of the paper towels for 1-2 Minutes.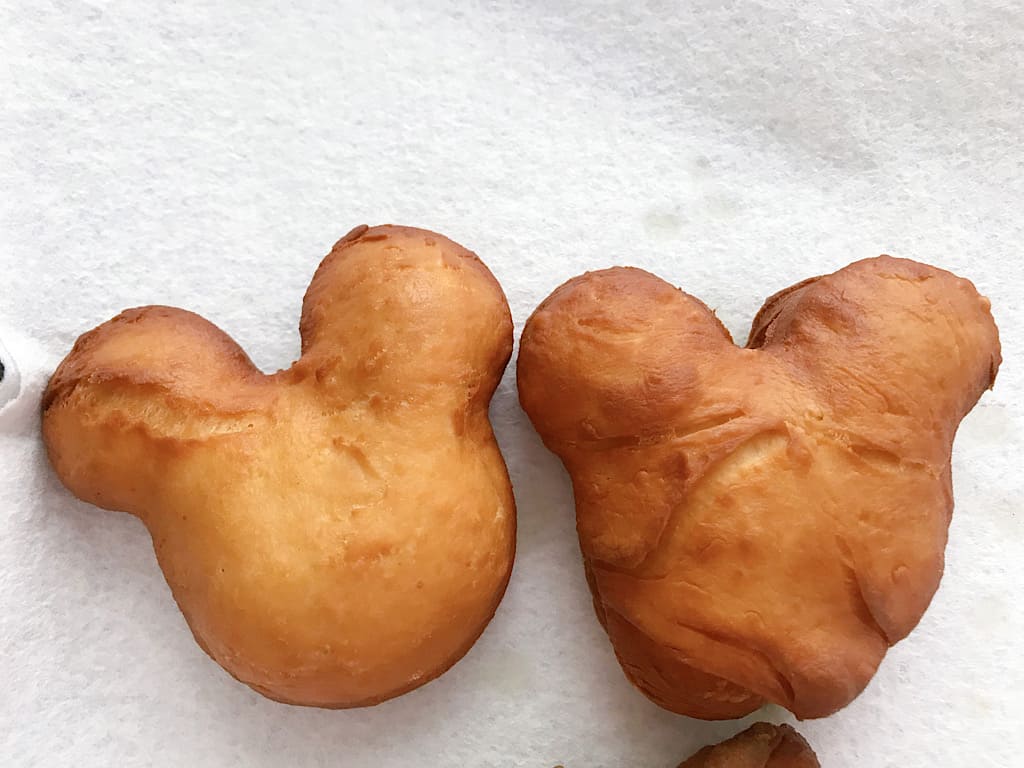 Pour about 1/2 cup powdered sugar into a paper sack and add one beignet at a time.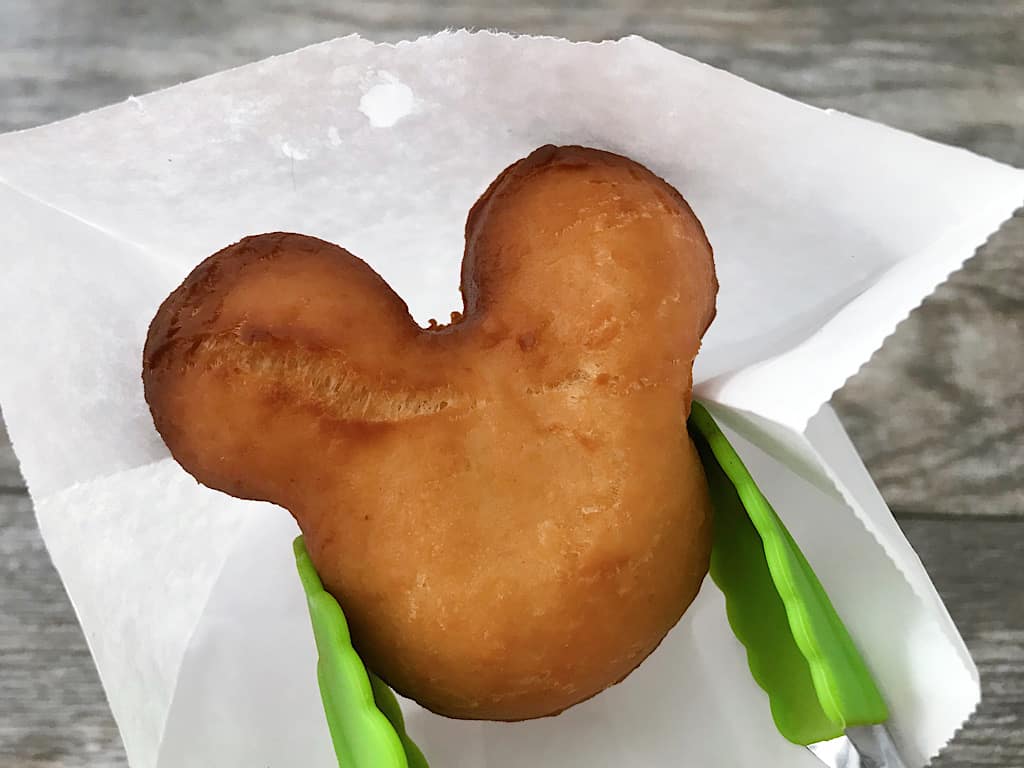 Close the bag and shake until the beignet is covered with powdered sugar.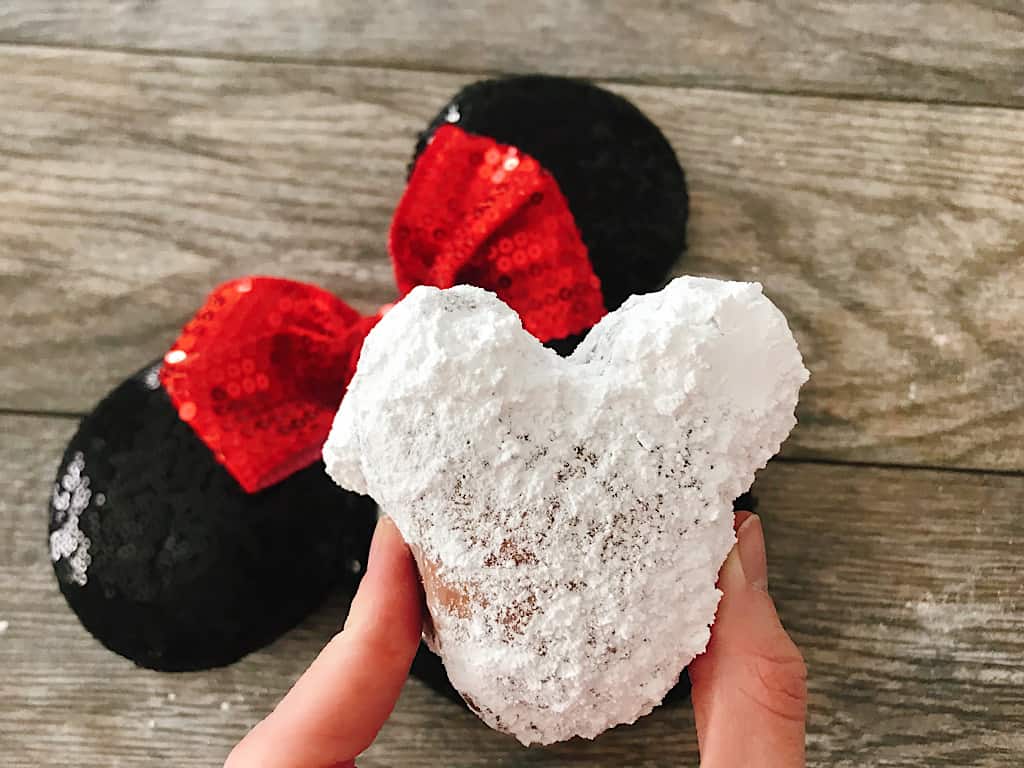 For best results, serve the Mickey Beignets warm.
Disney Vacation Savings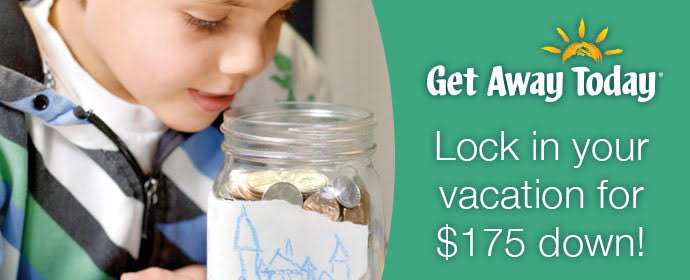 Find out about the Layaway Plan HERE!
If you would like to save money on your next trip to Disneyland or Walt Disney World, my friends at Get Away Today will be able to help you plan an awesome vacation!
My family has been booking our Disney vacations through with them since I was in junior high.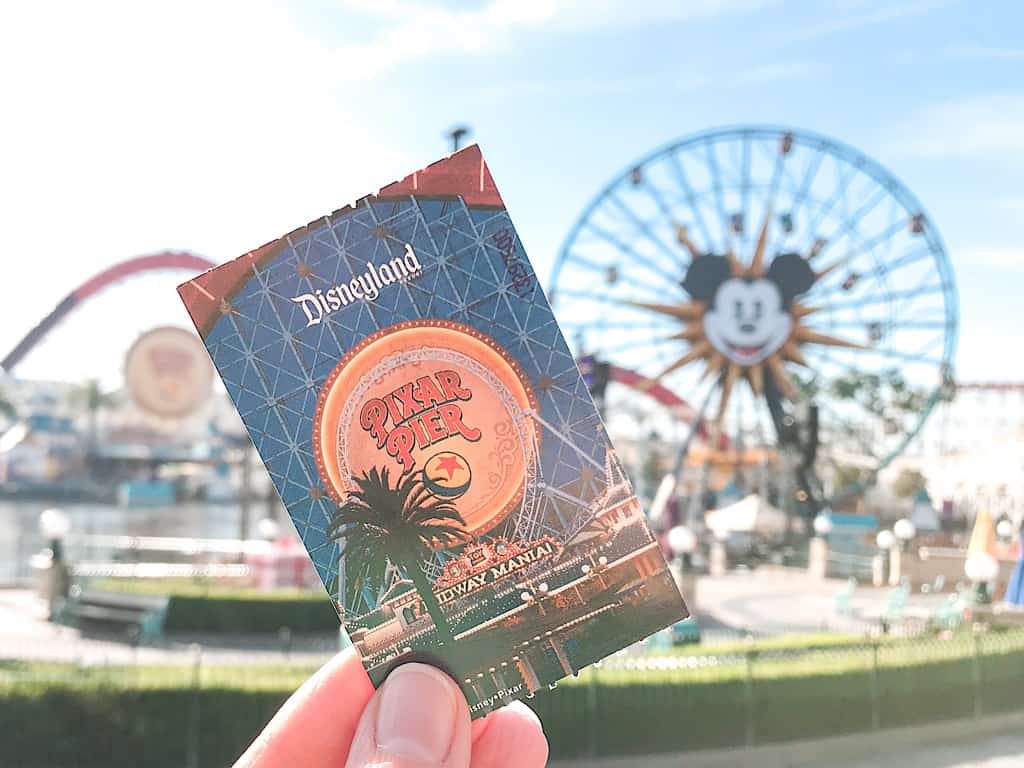 Their customer service is amazing and ticket prices are usually a few dollars cheaper than Disney gate prices.
Disneyland
Get Away Today is almost always running some kind of special on Disneyland tickets and hotel rooms.
And you can book without worry when you use their Peace of Mind Plan and Layaway Plan!
Get Discount Disneyland Tickets HERE!
If you book a 2-night or longer Southern California vacation package including hotel and tickets, you can use the promo code MommyMouse at checkout to save an extra $10 in addition to sales and discounts.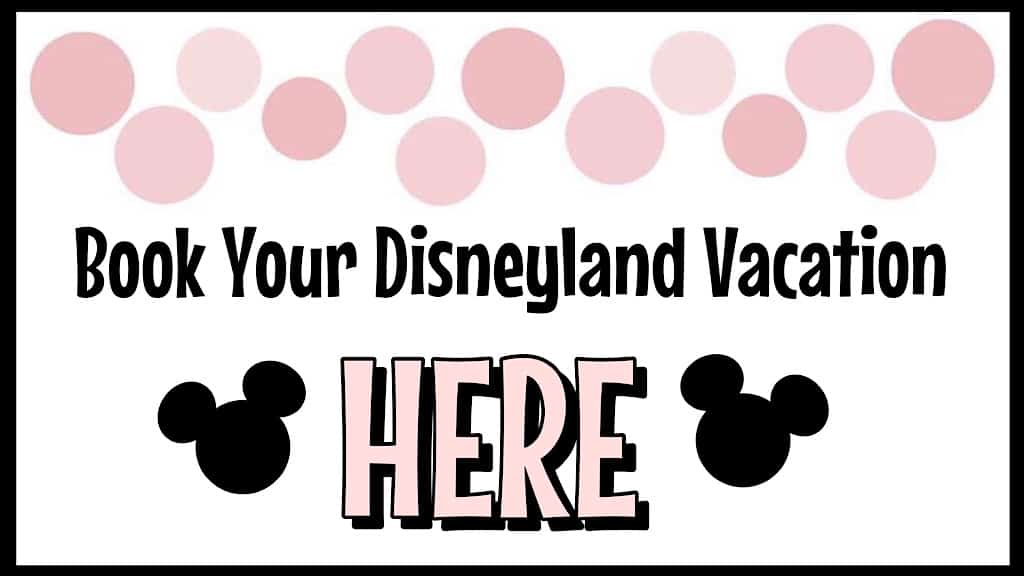 Walt Disney World
If a trip to Disney World is in your future, they can also help you plan an amazing vacation to "The Most Magical Place on Earth!"
Get Discount Disney World Tickets Here
Their customer service is THE BEST and they offer deals like: discounts on rooms, free dining and more!
Visit getawaytoday.com to get a FREE Disney World vacation quote or give them a call at 855-GET-AWAY for current deals!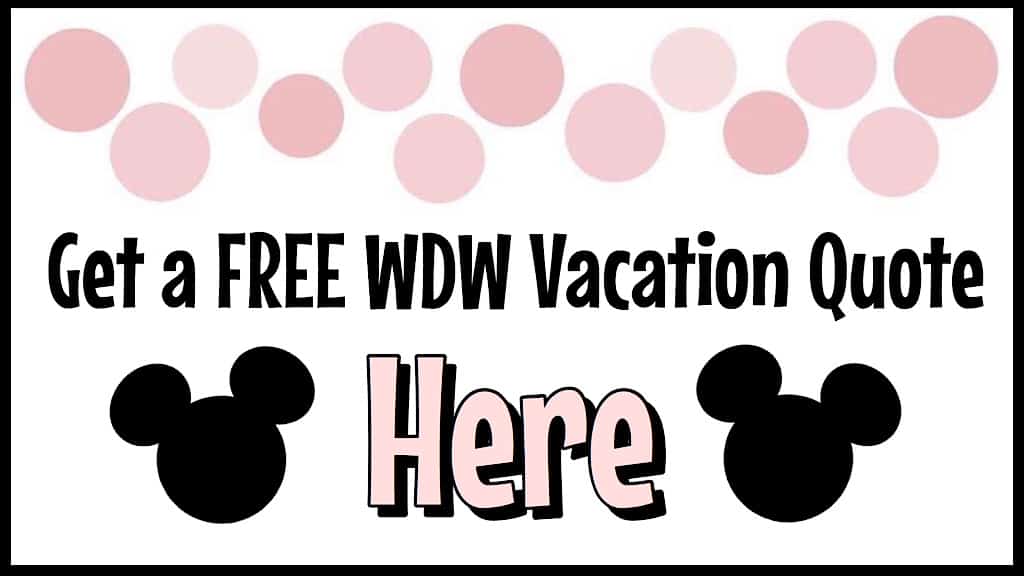 I hope that making Homemade Mickey Beignets can bring a little Disney magic into your home!
Make sure you pin this recipe for later and tag @mommymouseclubhouse on Instagram if you make them. I can't wait to see what you create!
Make sure to check out my Disneyland tips HERE and my Disney World tips HERE!