Find out how to make Holiday Mickey Beignets at home! The recipes for Candy Cane Beignets and Hot Chocolate Beignets from Disneyland are both included!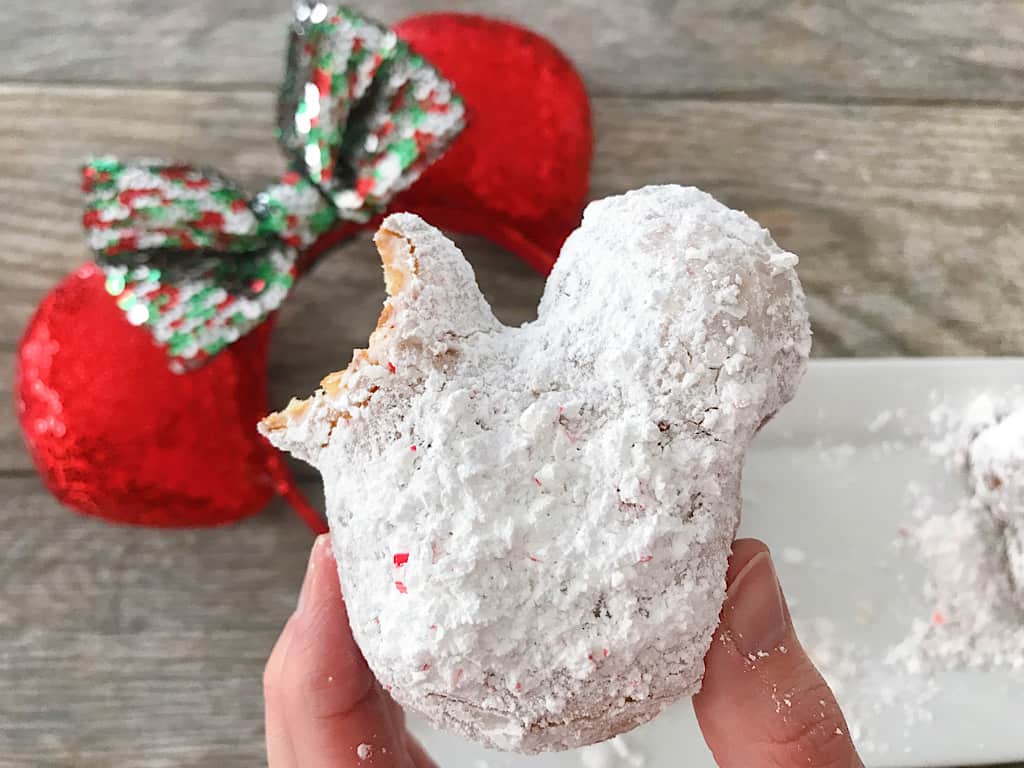 This post may contain affiliate links. When you click on these links, I get a small percentage back at no cost to you! For more information see my disclosure policy.
Below you will find tips, tricks and helpful hints for making this recipe including step by step instructions with pictures. If you would like to go directly to the recipe, scroll down to the recipe card.
Christmas is the most magical time of the year to visit Disneyland. There are beautiful decorations, festive music around every corner, and delicious holiday treats scattered all throughout the parks!
My recipe for Homemade Mickey Beignets is one of the most popular on my website, and for good reason.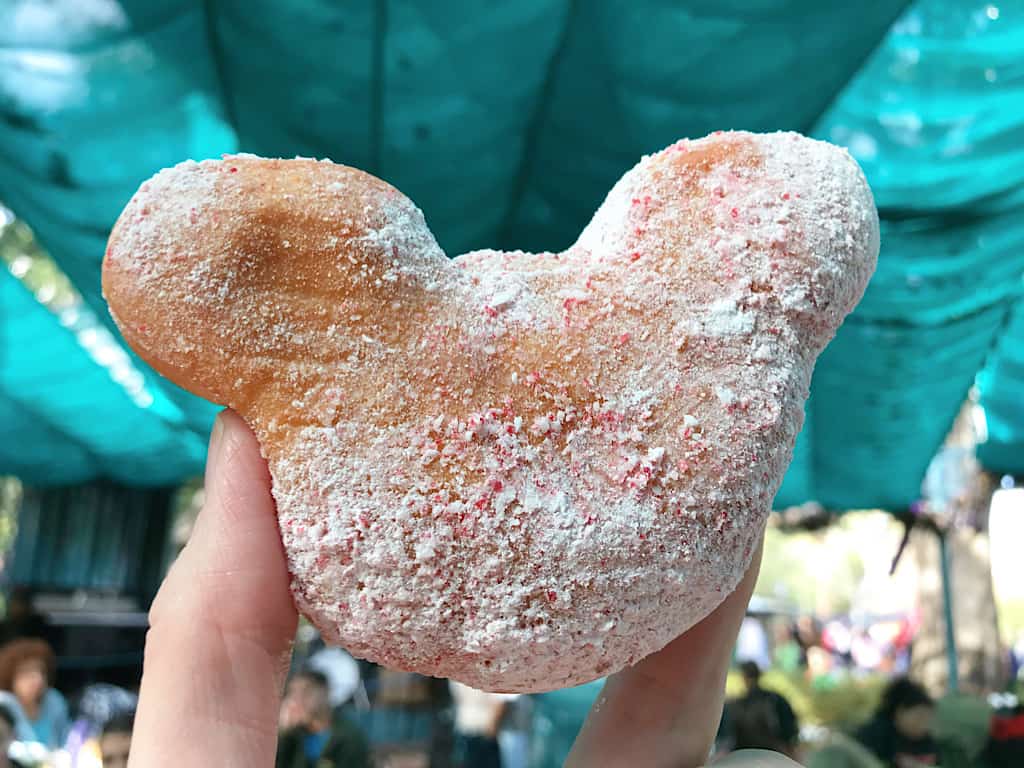 Mickey Beignets are a must-have treat whenever we visit Disneyland, and it is that way for many other Disney fans as well.
Where to Get Holiday Mickey Beignets
If you are at Disneyland and you're tempted to try one of these delicious beignets, there are two places to pick some up.
Mint Julep Bar
The Mint Julep Bar is located in New Orleans Square at Disneyland. You'll find it near the train station and close to the entrance of the Haunted Mansion.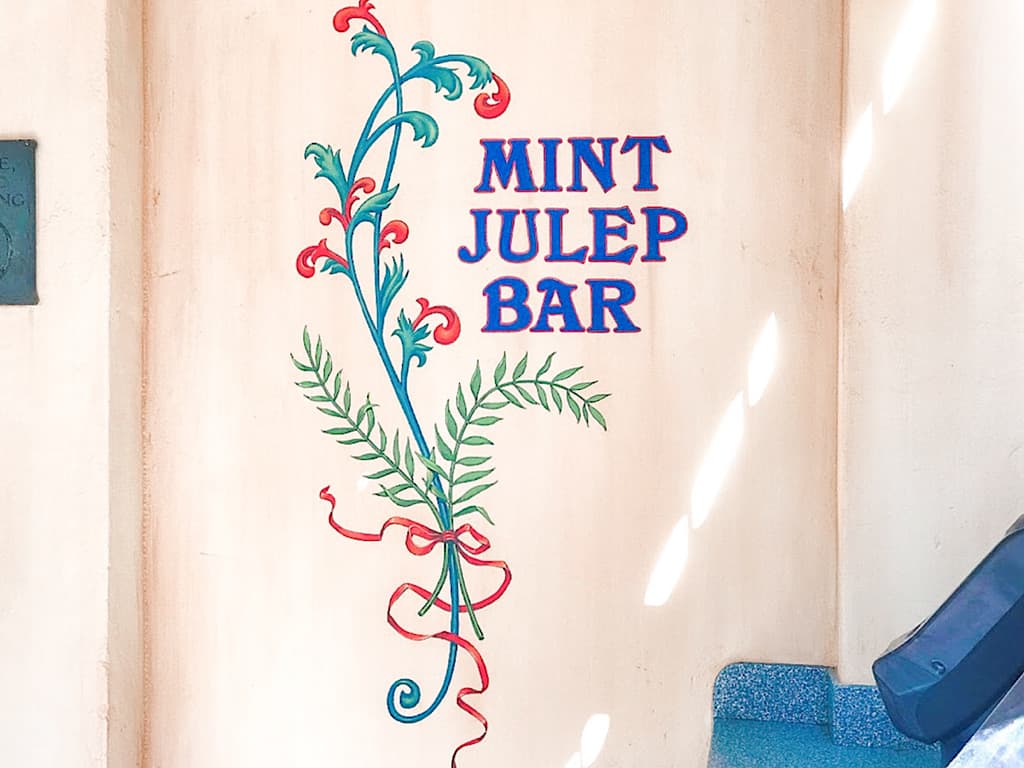 To order Mickey Beignets at this location, just hop in line and pick up your order at the window.
You can also order online as well, using the Disneyland app. Just don't forget to grab a Mint Julep as well. You'll need something to wash down the yummy beignets.
Cafe Orleans
Cafe Orleans is also located in New Orleans Square, but is a table service restaurant.
If you want to order some Mickey Beignets at this location, I highly recommend making a reservation ahead of time.
Holiday Mickey Beignets
There are two holiday versions of the famous Mickey Beignets available.
Candy Cane Mickey Beignets
The first version are Candy Cane Mickey Beignets. These beignets are dusted in powdered sugar that is mixed with crushed candy canes.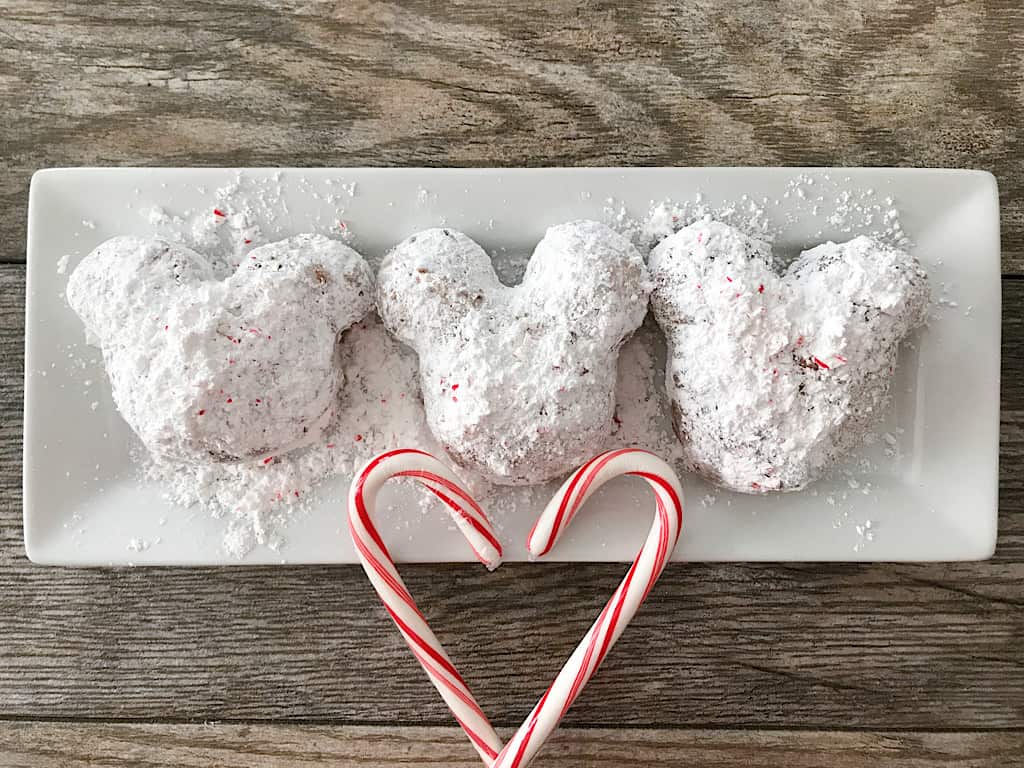 You will find them at the Mint Julep Bar. You can also pick up a Cranberry Orange Mint Julep while you are there!
Hot Chocolate Mickey Beignets
The next version are Hot Chocolate Mickey Beignets. They are dusted in a hot chocolate/powdered sugar mixture, drizzled with hot fudge, and topped with mini-marshmallows.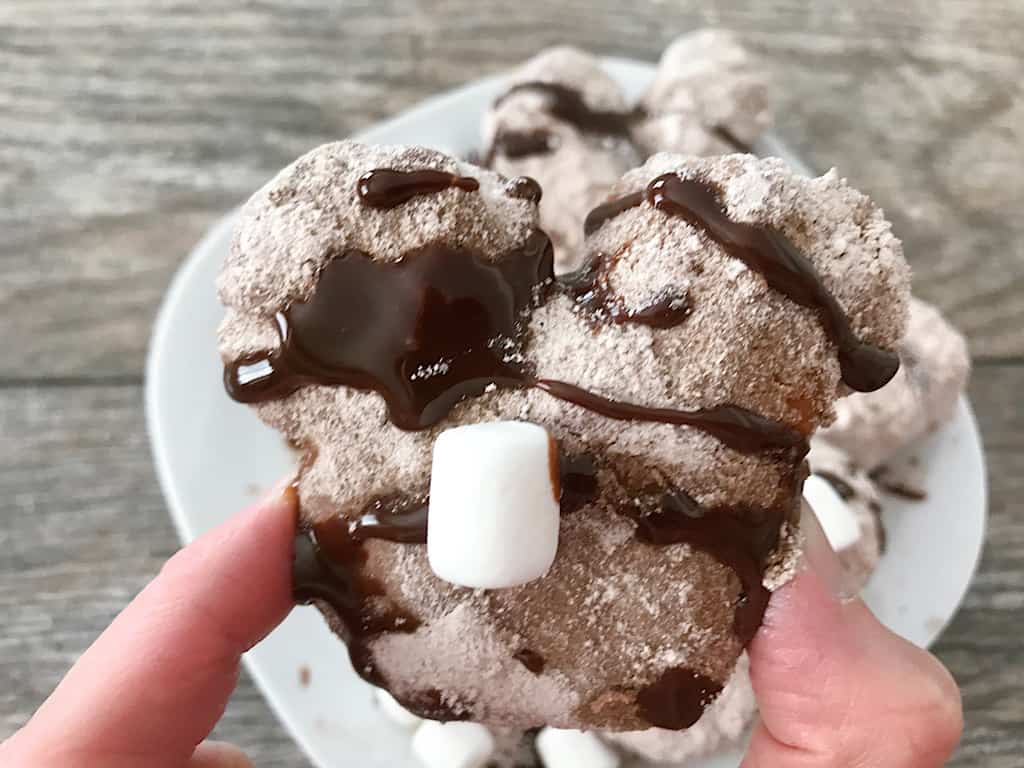 You will find Hot Chocolate Beignets at Cafe Orleans, or you can follow this recipe and make them at home!
Ingredients for Holiday Mickey Beignets
2 1/2 Teaspoons Yeast

1/4 Cup Warm Water

1 Cup Evaporated Milk

1/2 Cup Oil, Vegetable or Canola

1/4 Cup Sugar

2 Teaspoons Vanilla Extract

1 Egg

4 1/2 Cups All-Purpose Flour

1 Tablespoon Baking Powder

Oil for Frying
Candy Cane Beignets
1 Cup Powdered Sugar

6 Peppermint Candy Canes, crushed
Hot Chocolate Beignets
1 Cup Powdered Sugar

1 Packet Hot Chocolate Mix

1 Jar Hot Fudge, for drizzling

1 Bag Mini-Marshmallows
How to Make Holiday Mickey Beignets
Mickey Beignets
[1] Dissolve the yeast in warm water and let it sit for five minutes.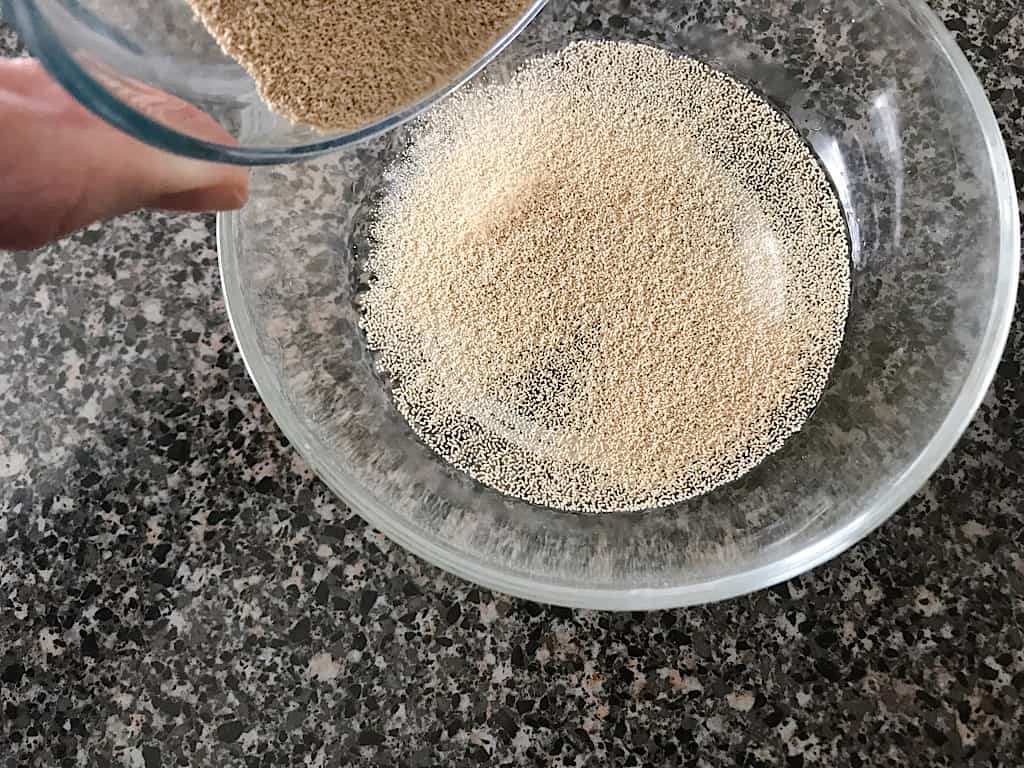 [2] Add the evaporated milk, oil, sugar, egg, vanilla, baking powder, salt, and 2 cups of flour.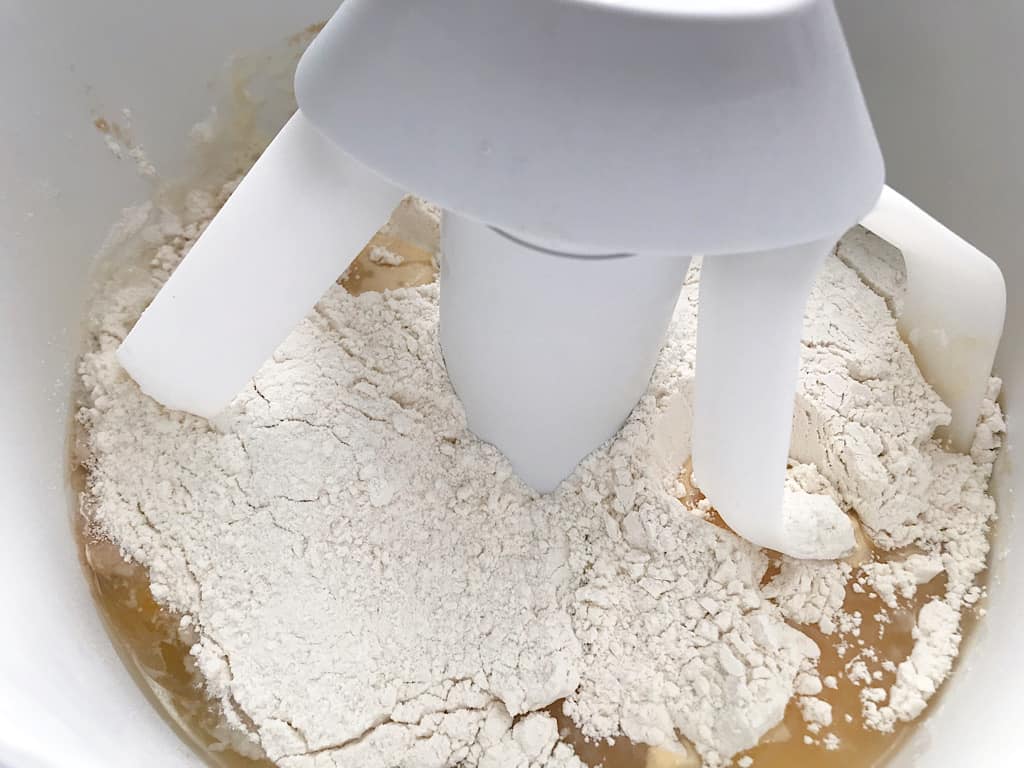 [3] Beat the dough in a stand mixer fitted with a paddle attachment until smooth.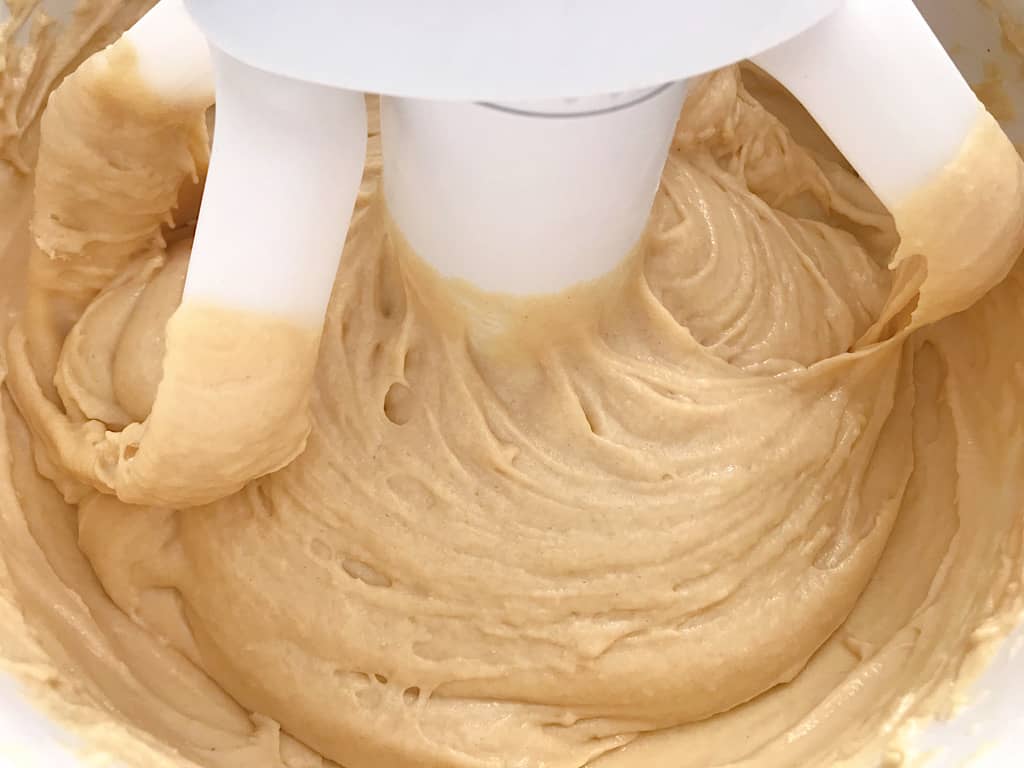 [4] Replace the paddle attachment with a dough hook. Add enough remaining flour to make a soft dough that is still a little sticky.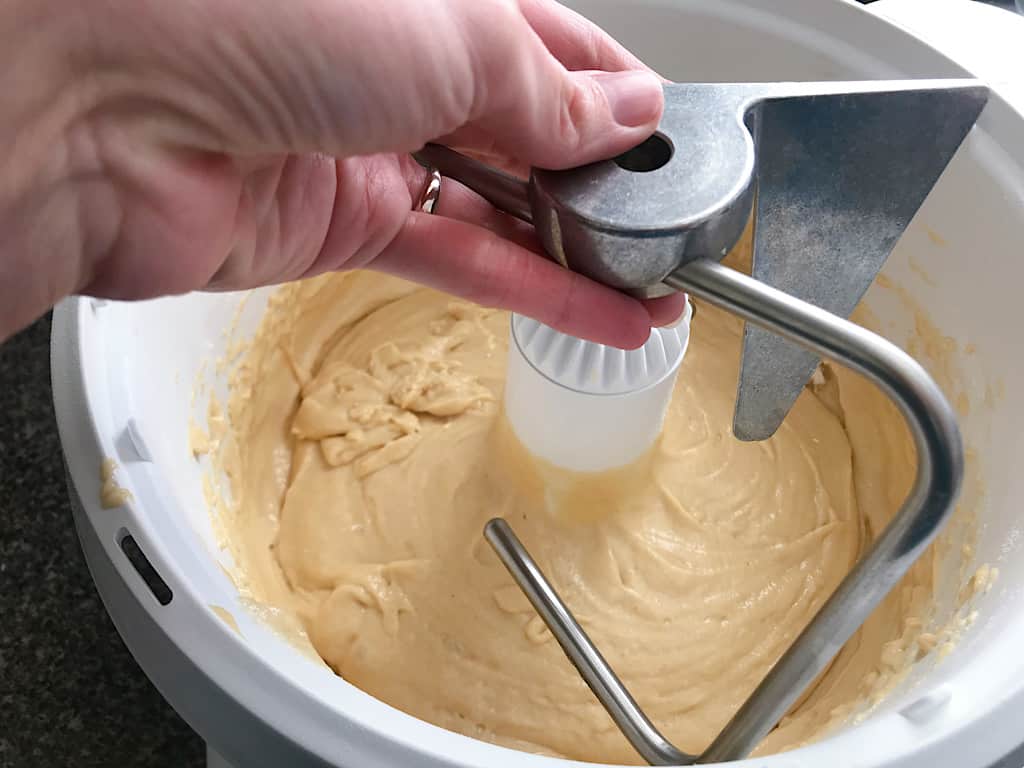 [5] Place the dough in in an oiled bowl, cover, and refrigerate for at least two hours to over night.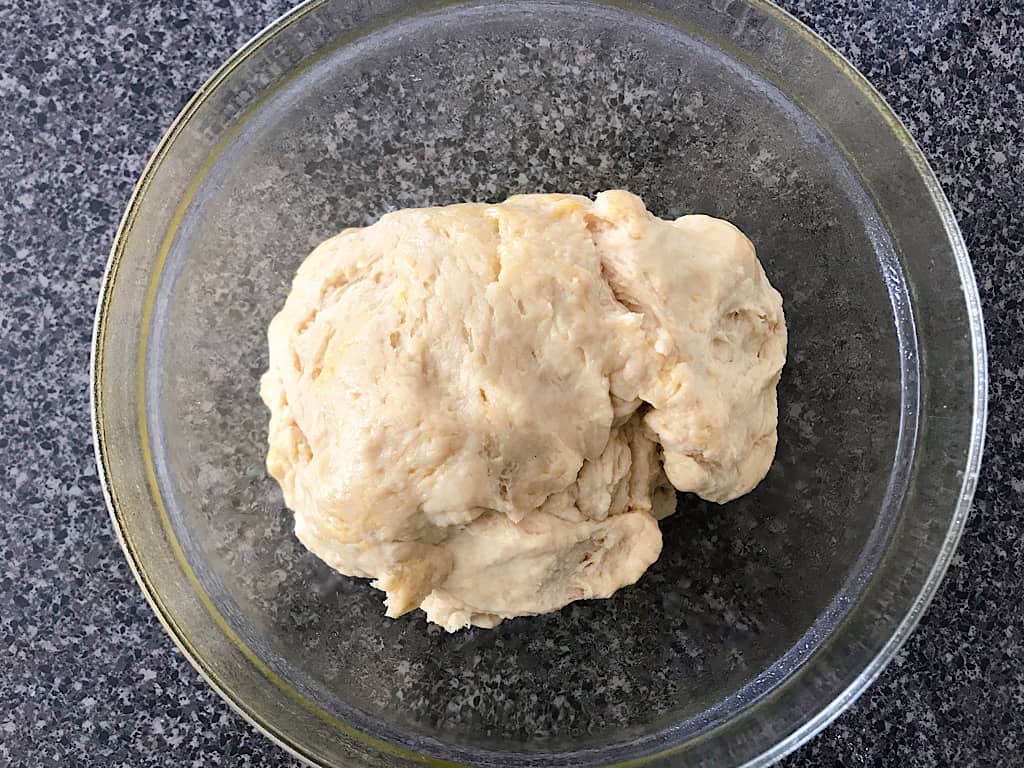 [6] Punch out the dough and turn it out onto a floured surface.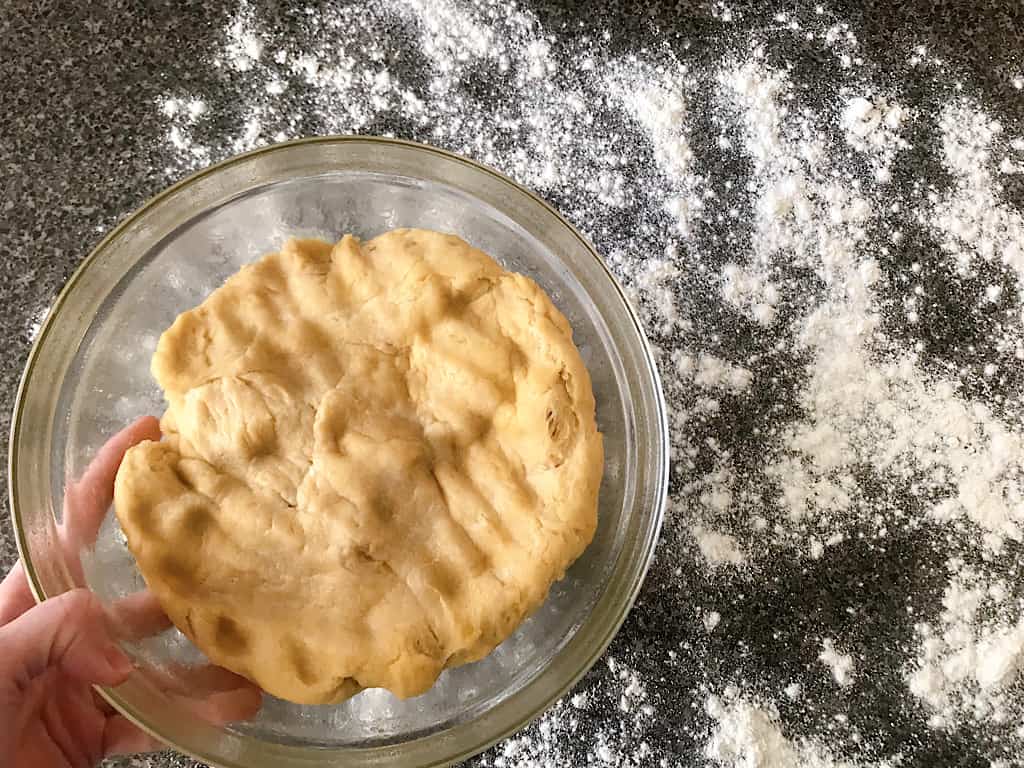 [7] Roll out the dough until about 1/4 inch thick.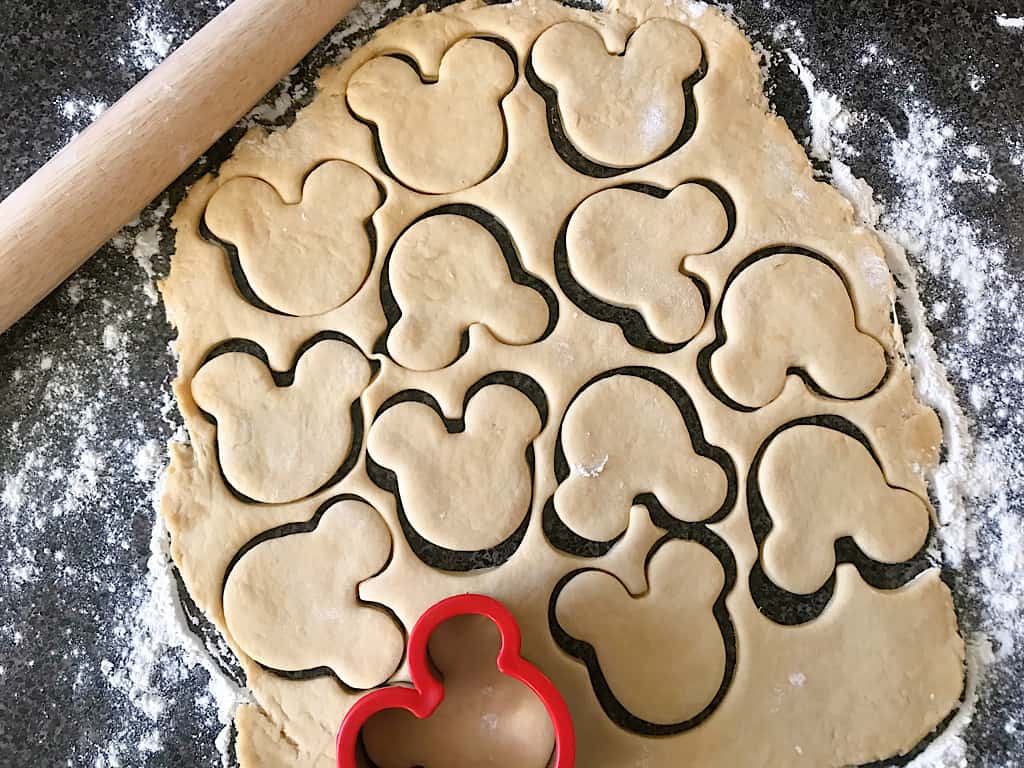 [8] Use a Mickey Mouse cookie cutter to cut out Mickey-shaped beignets.
[9] Set them aside while you heat up the oil in a large pan or deep fryer to 375 degrees.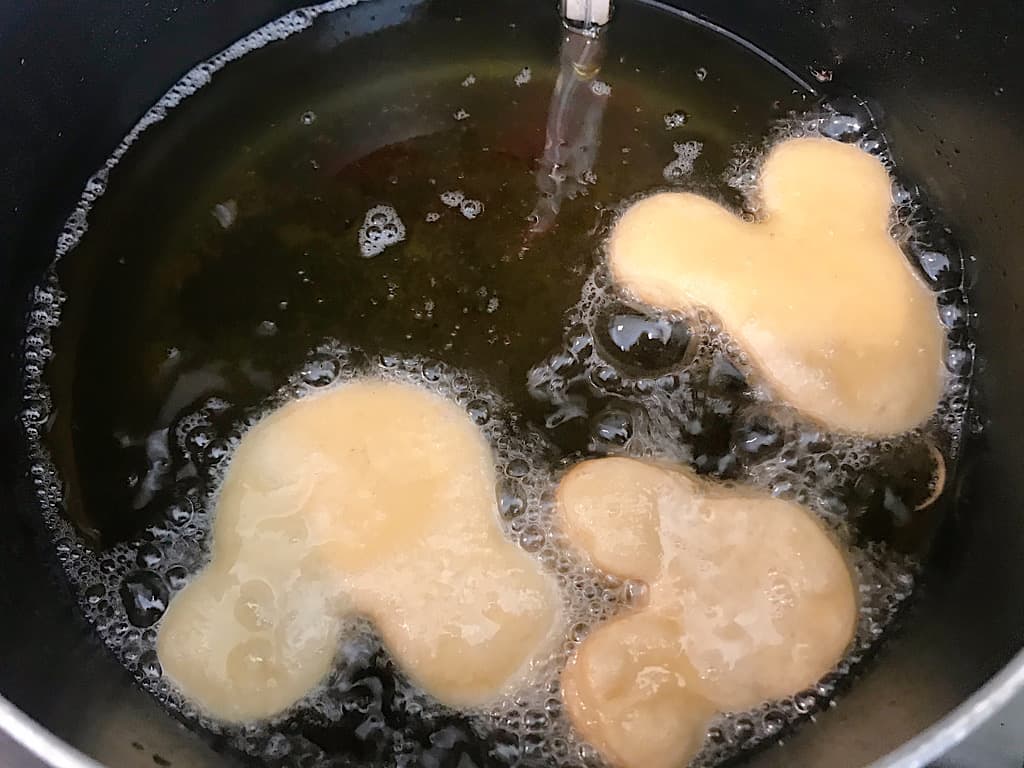 [10] Fry the beignets, 3 at a time, for about 2 or 3 minutes on each side until golden brown.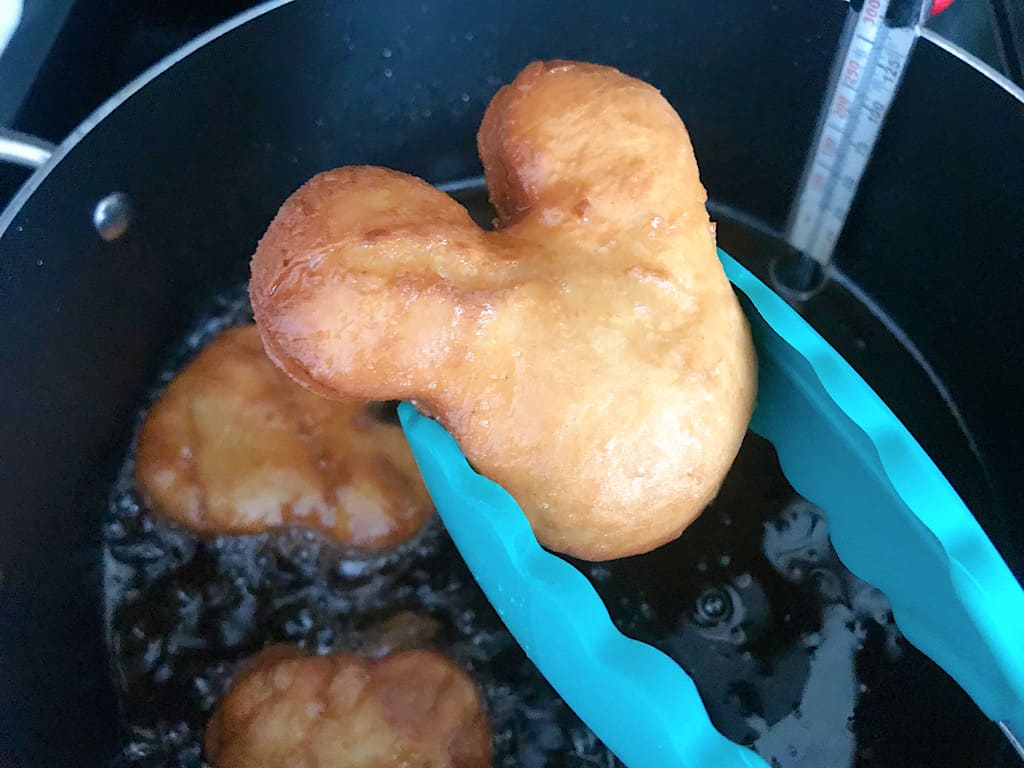 [11] Line a cooling rack or baking sheet with paper towels. Remove the Mickey beignets from the oil and allow them to rest on the paper towels.
Candy Cane Powdered Sugar
[1] Place the unwrapped candy canes in a ziplock bag and use a rolling pin to crush them into small pieces.
[2] Place the powdered sugar in a paper sack and add the crushed candy canes. (You may need to double-bag to ensure powdered sugar does not go everywhere!)
[3] Add the warm beignets to the bag, fold over the top, and shake to coat.
Hot Chocolate Powdered Sugar and Toppings
[1] Add the powdered sugar and Hojo chocolate mix to a paper bag.
[2] Place one or two beignets in the bag, fold over the top, and shake to coat.
[3] Heat up the hot fudge and drizzle over the Mickey Beignets. Top with mini-marshmallows.
I hope you enjoy these holiday beignets as much as we do, and don't forget to tag @mommymouseclubhouse if you make them!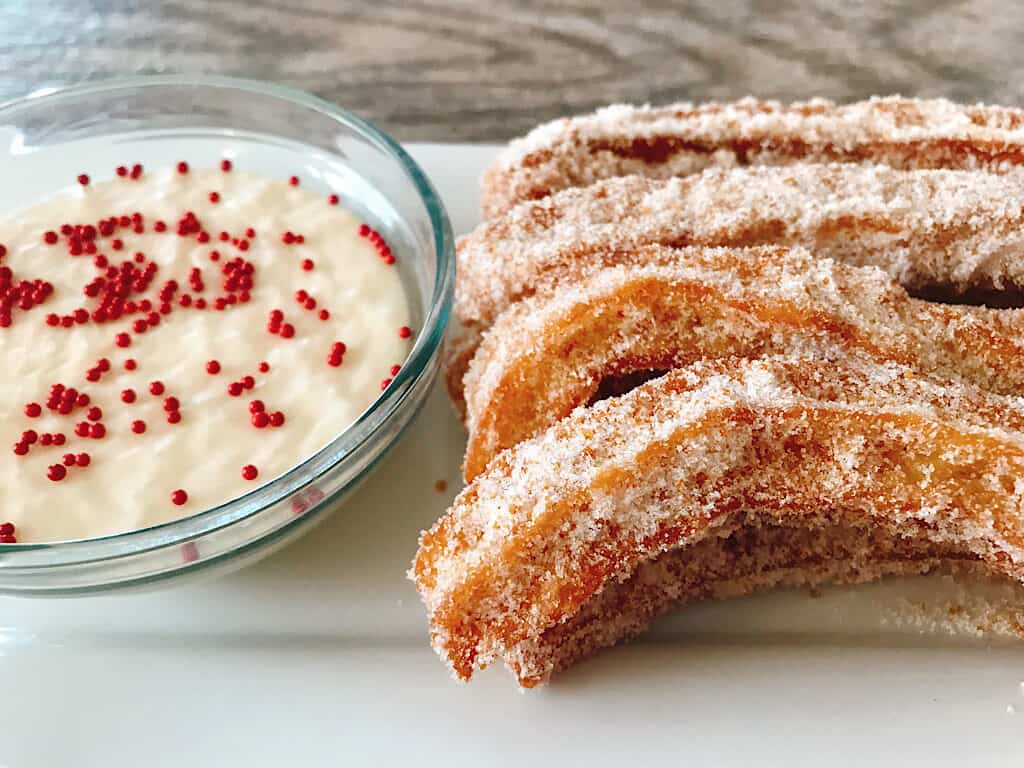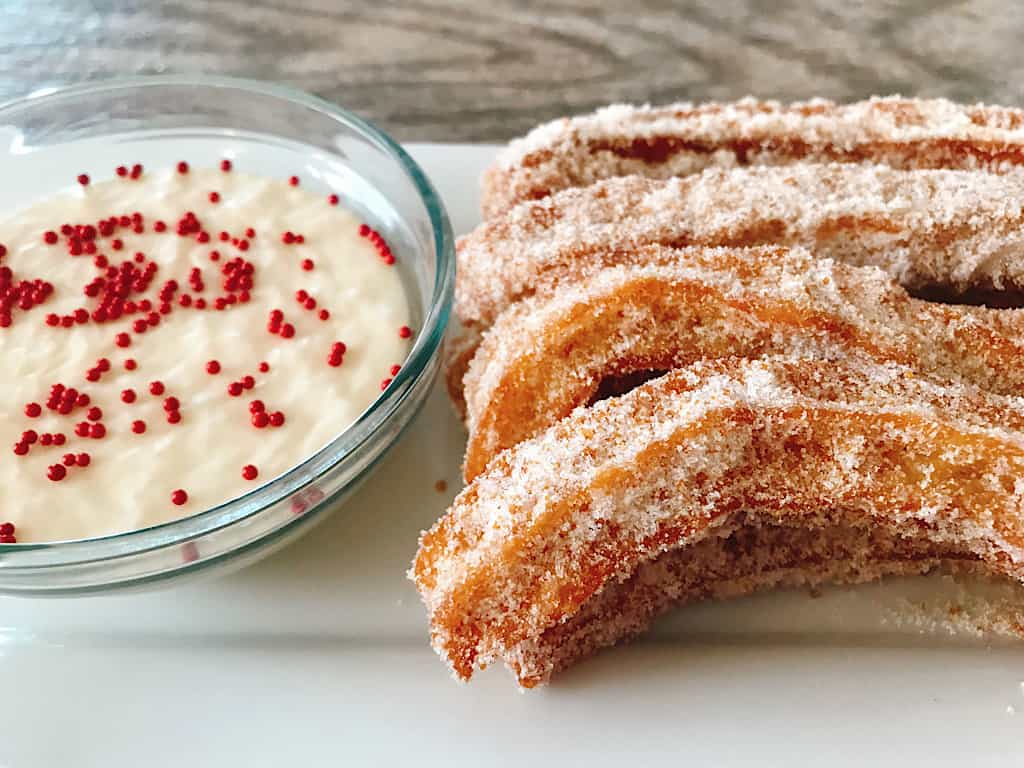 Here are more Christmas Disney Recipes to try:

Disneyland Ticket Savings
There aren't a lot of Disneyland ticket discounts out there, but they can be found if you know where to look.
Get Discount Disneyland Tickets Here
Make sure that if you buy Disney tickets from a third party, that they an authorized ticket seller.
I buy my tickets from Get Away Today. Their ticket prices are always a few dollars cheaper than Disneyland's gate prices and you can now purchase tickets from them that include Disney MaxPass!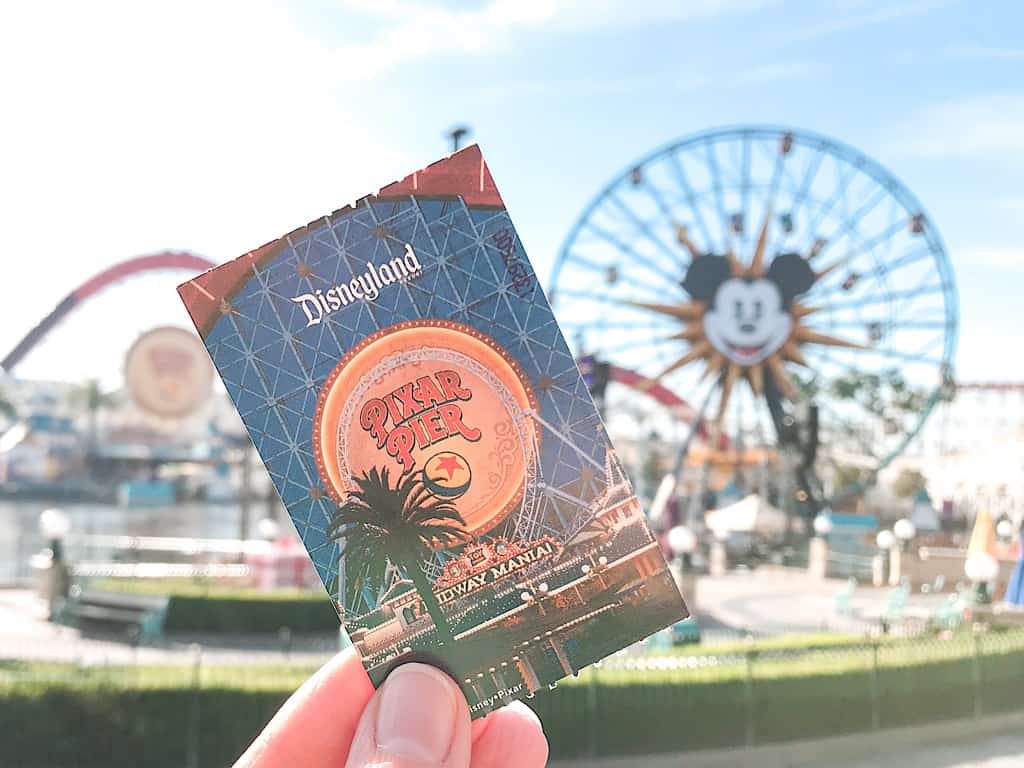 Get Away Today is almost always offering some kind of special on tickets and/or hotel vacation packages.
Use the promo code: MommyMouse to get an extra $10 off any 2-night or longer Southern California vacation package. (Hotel and 2 ticket minimum purchase to qualify for the discount.)