Yummy Honey Buttermilk Biscuits that are buttery and delicious. Crunchy on the outside and soft and fluffy on the inside. Ready in 20 minutes!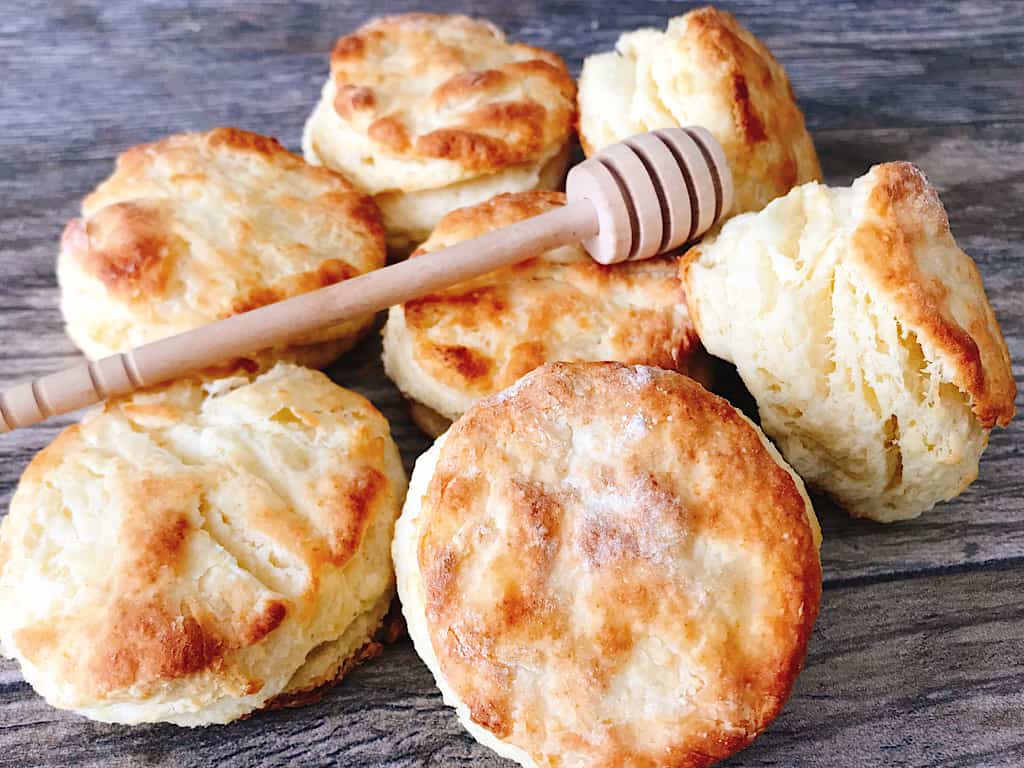 This post may contain affiliate links. When you click on these links, I get a small percentage back at no cost to you! For more information see my disclosure policy.
When I was younger, my sisters and I would have sleepovers at my grandparents house regularly.
Breakfast was a big event to my grandma. She made fluffy scrambled eggs, crispy bacon and crunchy hash browns.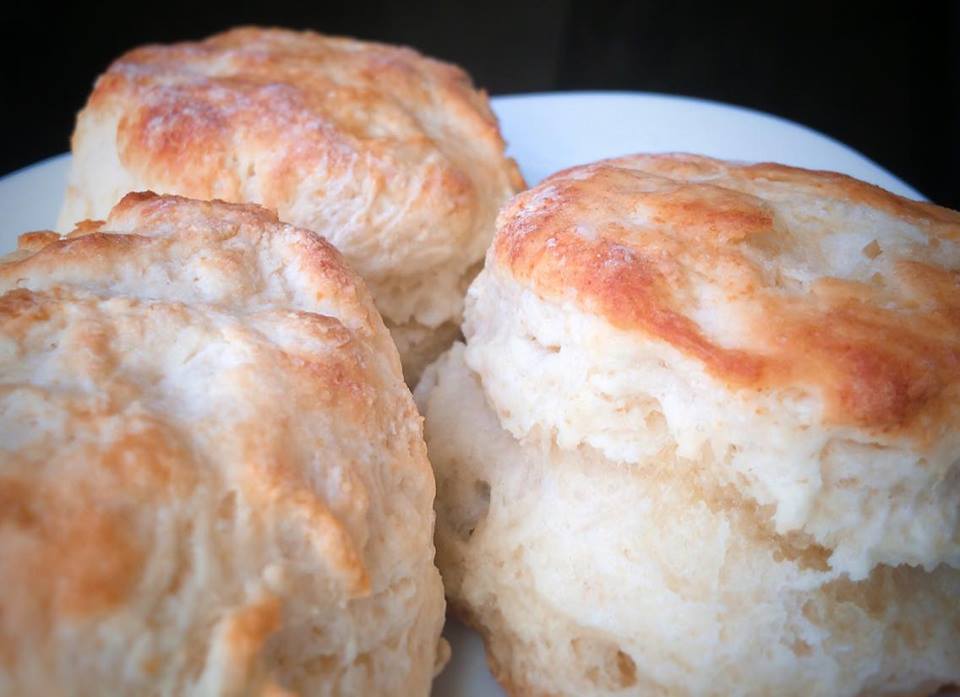 But, my favorite part of this delicious homemade breakfast was the buttery, made-from-scratch, Honey Buttermilk Biscuits.
The biscuits my grandma made were crunchy and buttery on the outside, moist and fluffy on the inside.
The only thing that would make these biscuits even better would be a gooey drizzle of honey or a dollop of raspberry jam.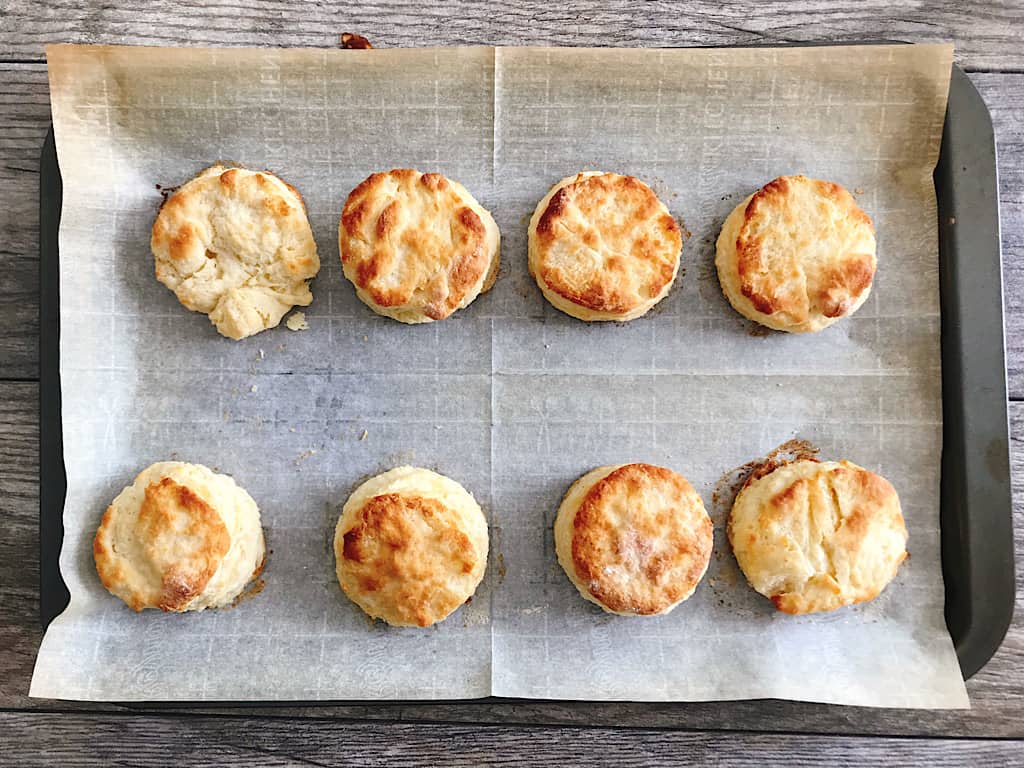 The Secret to Perfect Biscuits
Have you ever had biscuits that weighed as much as a brick, were as hard as a hockey puck, or crumbled when you took a bite?
I have, and it wasn't good.
These biscuits are the total opposite. They are absolutely perfect. The way to get perfectly, flaky biscuits is cold butter.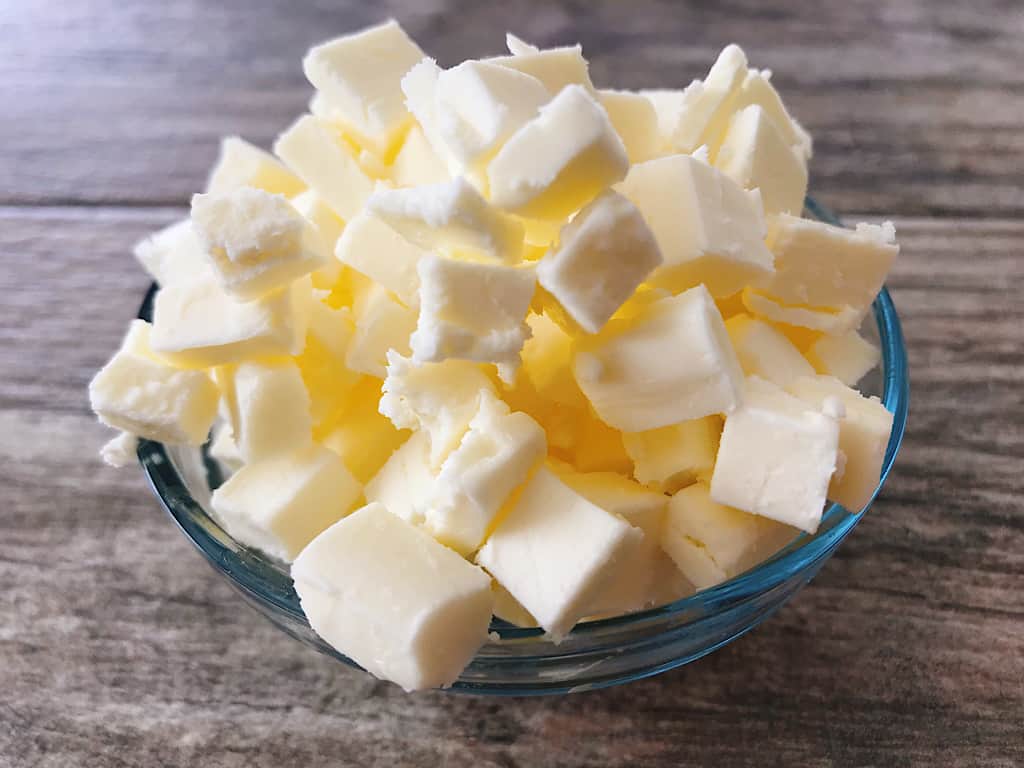 Using ice cold butter in your biscuit dough, helps give each bite a buttery explosion, and it is amazing!
Honey Buttermilk Biscuit Ingredients
3 Cups All-Purpose Flour

3 Tablespoons Sugar

1/2 Teaspoon Salt

4 Teaspoons Baking Powder

1/2 Teaspoon Cream of Tartar

3/4 Cup Butter, COLD and cubed

1 Tablespoon Honey

1 Egg

1 Cup Buttermilk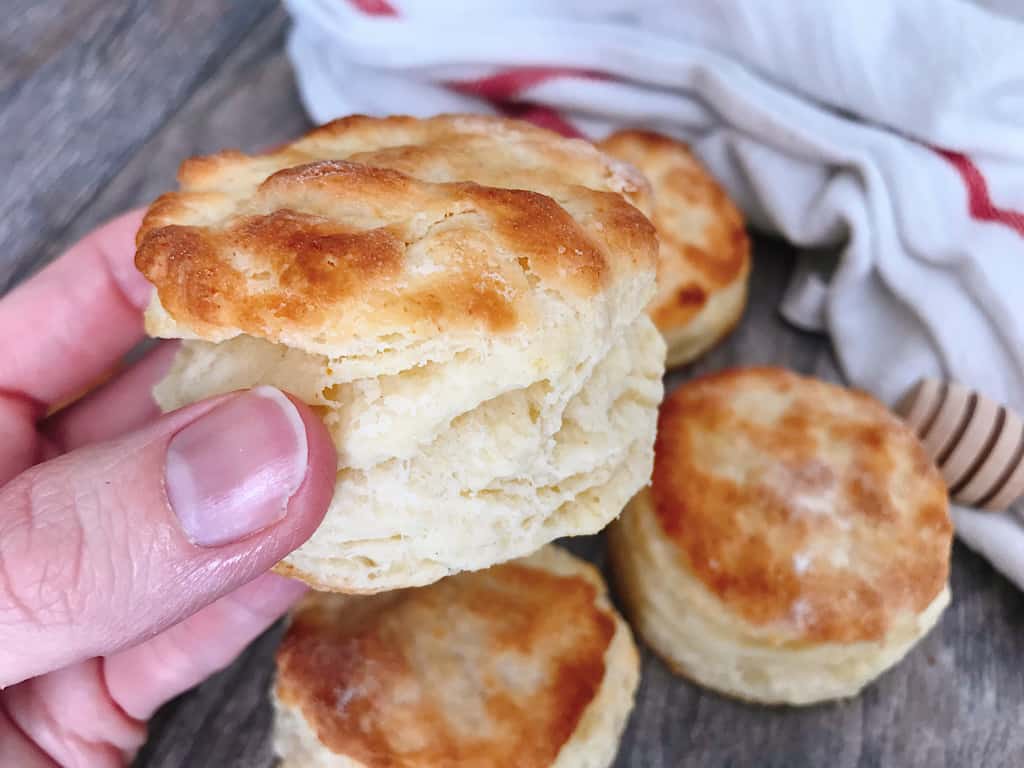 How to Make Honey Buttermilk Biscuits
Prepare the butter by cutting it into small cubes and putting it in the freezer until called for in the recipe.

Preheat the oven to 450 degrees.

Mix all of the dry ingredients together in a bowl.

Cut the butter in by using a pastry blender, a whisk, or a food processor. Whichever tool you use, make sure you break up the butter into small chunks.

In a separate bowl, whisk the honey, egg and buttermilk together. I like to heat the honey up in the microwave for 10-15 seconds. Doing this makes the honey easier to mix in.

If you don't have buttermilk, you can make a quick substitute by adding a tablespoon of vinegar to a measuring cup and filling to the one cup line with milk.

Add the wet ingredients to the dry ingredients and mix until just moistened.

Place the dough on a floured surface and knead a couple of times.

Pat the dough out to 1 inch thickness.

Use a cup or a biscuit cutter to cut out the biscuits.
Place the biscuits on a parchment covered baking sheet and bake for about 10 minutes.

Take them out of the oven and let them cool for 1-2 minutes.

Serve the delicious Honey Buttermilk Biscuits with butter and honey. Eat them for breakfast or as a side dish to Oven Baked Chicken Nuggets!