Flavorful, delicious and healthy! This Buttermilk Oven Fried Chicken is kid-friendly, perfectly spiced, super easy and quick to make. It is a simple recipe that will be a hit with your family!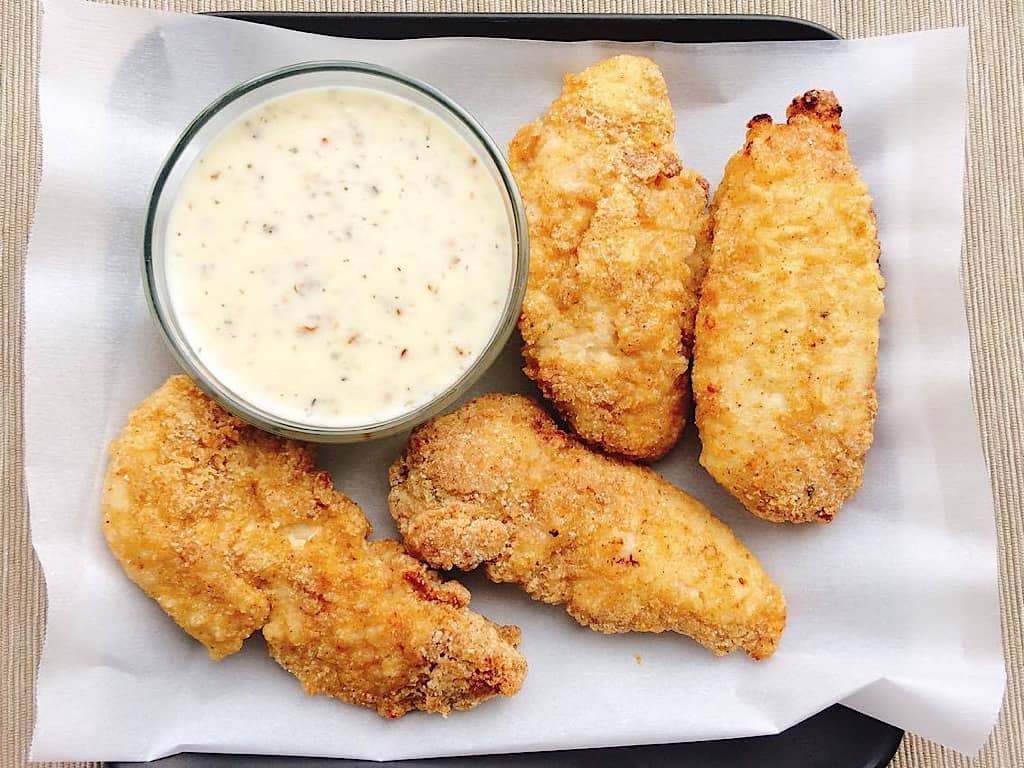 This post may contain affiliate links. When you click on these links, I get a small percentage back at no cost to you! For more information see my disclosure policy.
Below you will find tips, tricks and helpful hints for making this recipe including step by step instructions with pictures. If you would like to go directly to the recipe, scroll down to the recipe card or tap "Jump to Recipe" at the top of the page.
Why You'll Love This Recipe
This chicken is marinated in a mixture of buttermilk and egg, which makes it super moist and flavorful. The coating is a mixture of flour, breadcrumbs, cornmeal and spices, which gives the chicken a crispy exterior.
This buttermilk chicken is oven-fried, not deep-fried, so it's a healthier and lighter version of the classic southern dish. And it only takes about 30 minutes (excluding marinating time) to make, which makes this chicken great for quick easy dinners!
I love that it is also very kid-friendly. My kids love to help me when I make this recipe!
Why You Should Marinate this Chicken in Buttermilk
Marinating chicken in buttermilk is a classic southern cooking technique. It not only add flavor, but also tenderizes the chicken, making it very moist.
If you don't have buttermilk on hand, you can use plain yogurt or milk with a little lemon juice, white vinegar, or pickle juice.
What to Serve with Buttermilk Oven Fried Chicken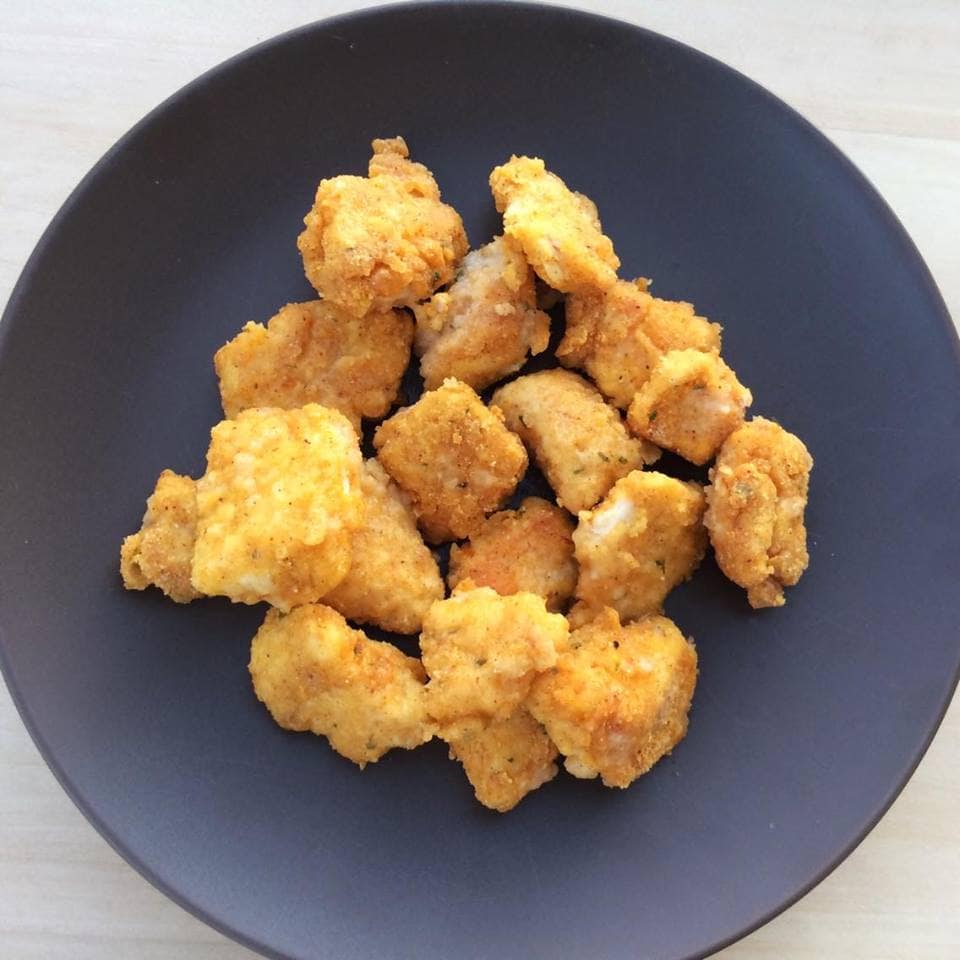 Ingredients for Buttermilk Oven Fried Chicken
Buttermilk Marinade
Chicken Breasts: Use thin cut chicken breasts, or use a meat mallet to flatten the chicken, then cut into strips. Chicken thighs can also be used.
Buttermilk: I like to use whole milk buttermilk for this recipe, but you can also use low-fat buttermilk or non-fat.
Egg: This helps the marinade to adhere to the chicken.
Chicken Coating
Butter: The butter will be used to help "fry" the chicken in the oven. Vegetable oil can be substituted.
All-Purpose Flour: This is the main flour used in the coating.
Breadcrumbs: I like to use panko bread crumbs, but you can also use regular breadcrumbs.
Cornmeal: This adds a little bit of crunch to the coating.
Seasonings: Salt, Garlic Powder, Season Salt, Poultry Seasoning, Black Pepper, and Paprika.
Optional Seasonings: Onion Powder, Parmesan Cheese, Chili Powder, Red Pepper Flakes
Helpful Kitchen Tools
How to Make Buttermilk Oven Fried Chicken
[1] Cut the chicken breasts into bite-size or chicken strip size pieces and place chicken in a gallon-size ziplock bag or a shallow dish. Combine buttermilk with the egg and pour buttermilk mixture to the bag. Seal bag and refrigerate for at least 30 minutes.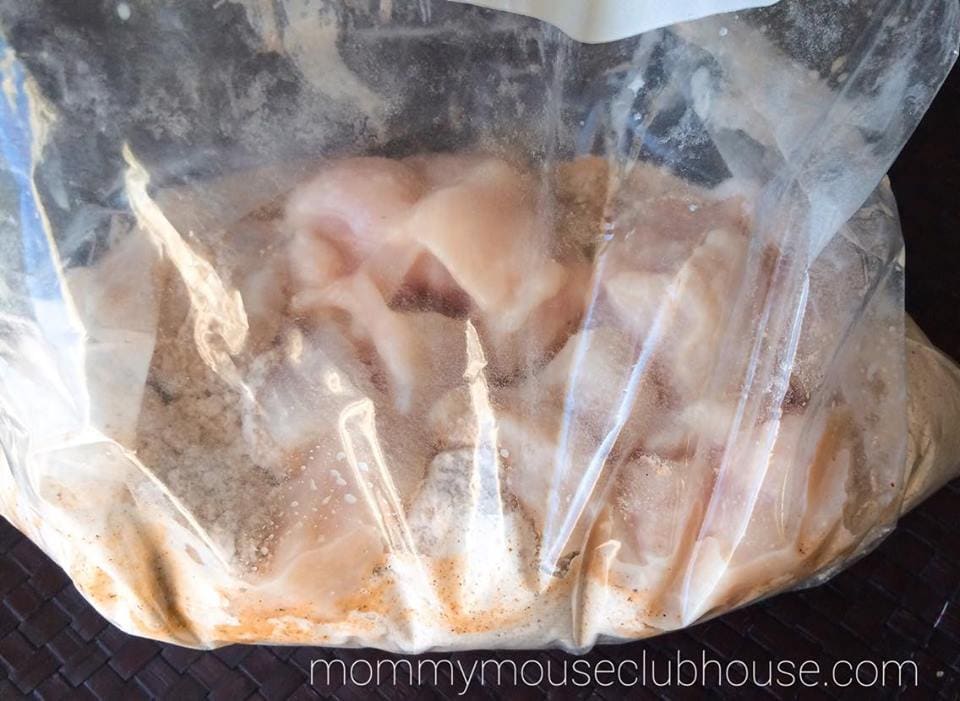 [2] Preheat your oven to 425 degrees and place 4-6 tablespoons of butter on a baking sheet. Place it in the oven to melt.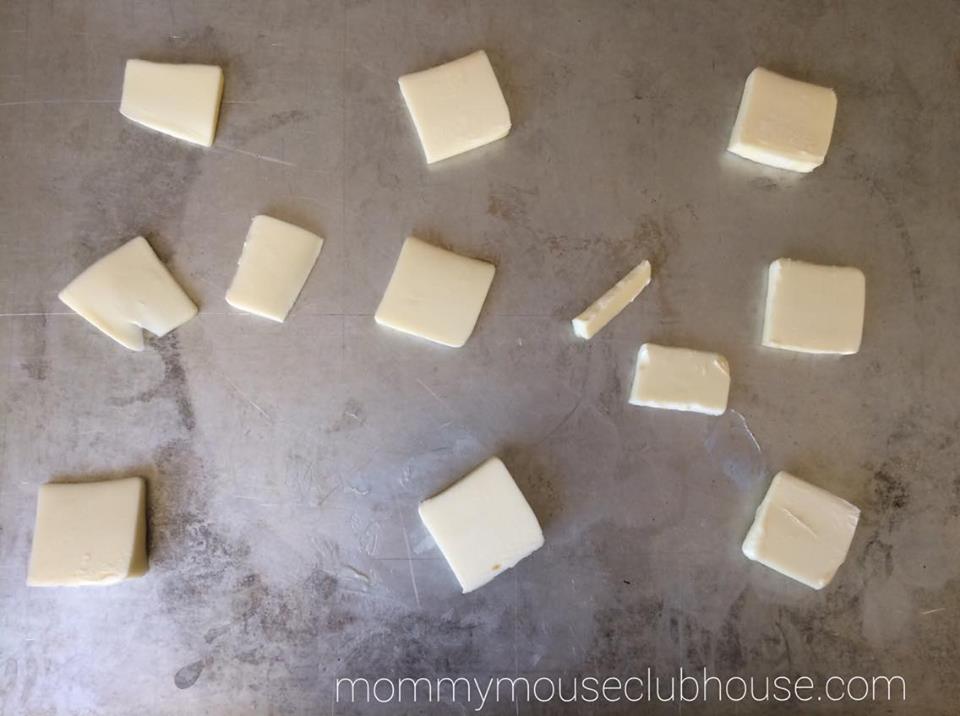 [3] Combine the breadcrumb mixture ingredients in a separate gallon size bag and add chicken to the plastic bag, using a slotted spoon. Shake the chicken in the bag to ensure it is covered with the flour mixture.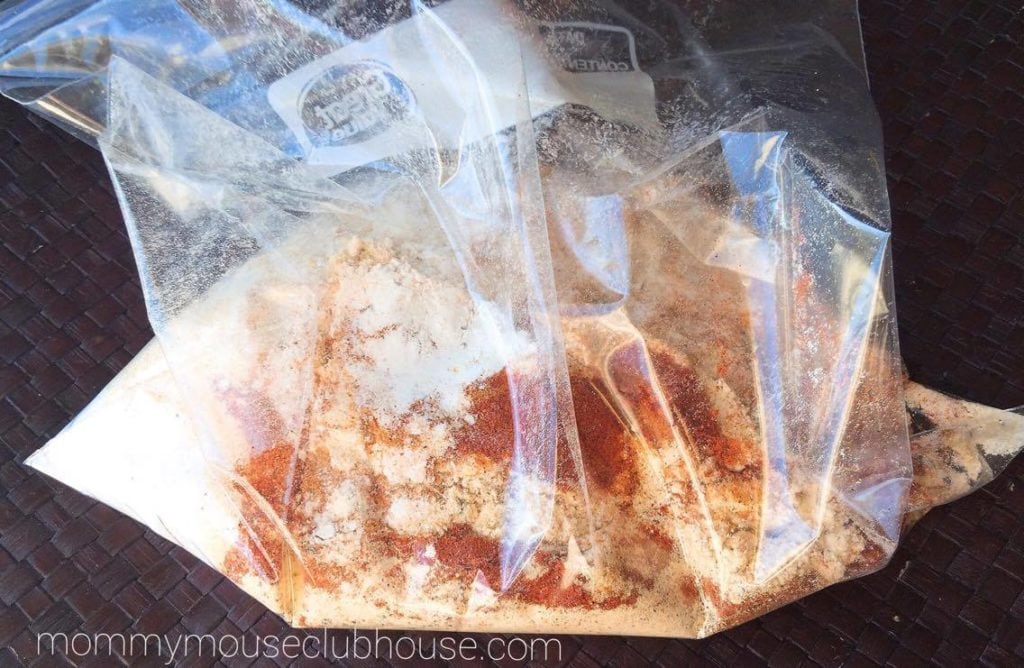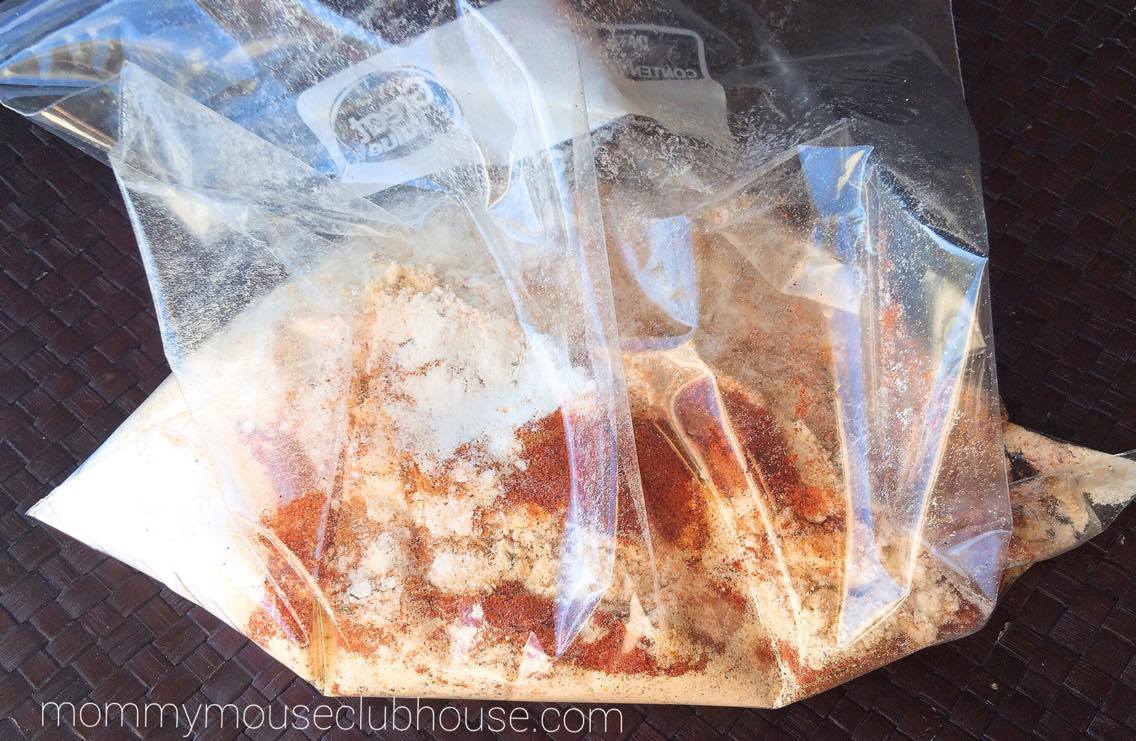 [4] Place chicken pieces on the baking sheet.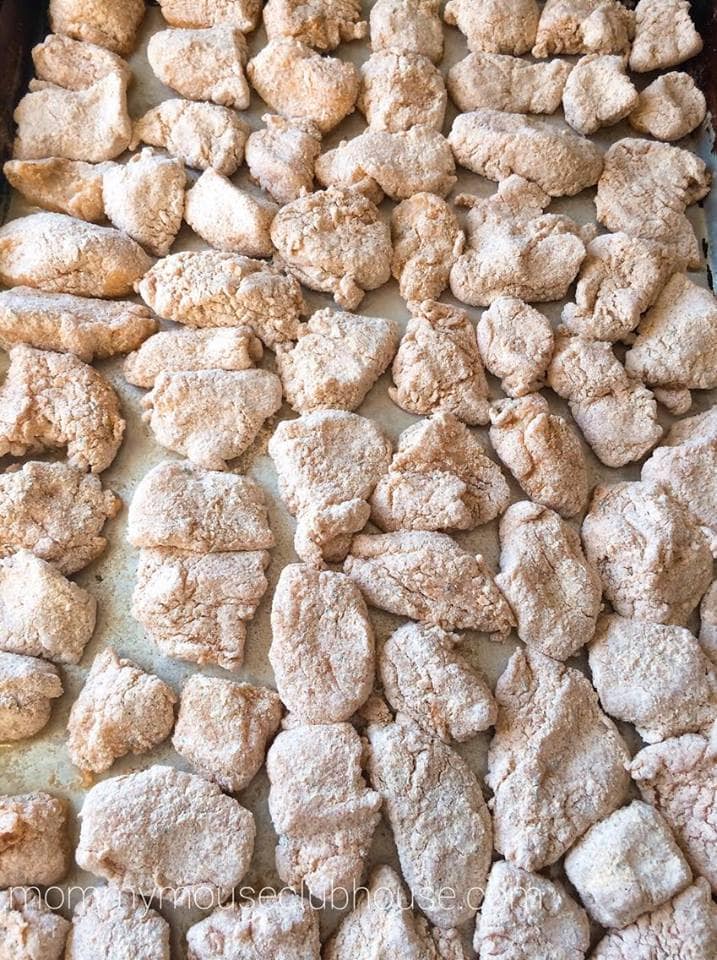 [5] Bake the chicken in the oven for 10 minutes.
[6] Remove the pan of chicken from the oven and turn over using silicone tongs.
[7] Bake for 10 more minutes until golden brown and the internal temperature of the chicken is at least 165 degrees F.
[8] Serve this delicious Oven Fried Popcorn Chicken with Garlic Parmesan Dipping Sauce or Copycat Chick-fil-a Sauce.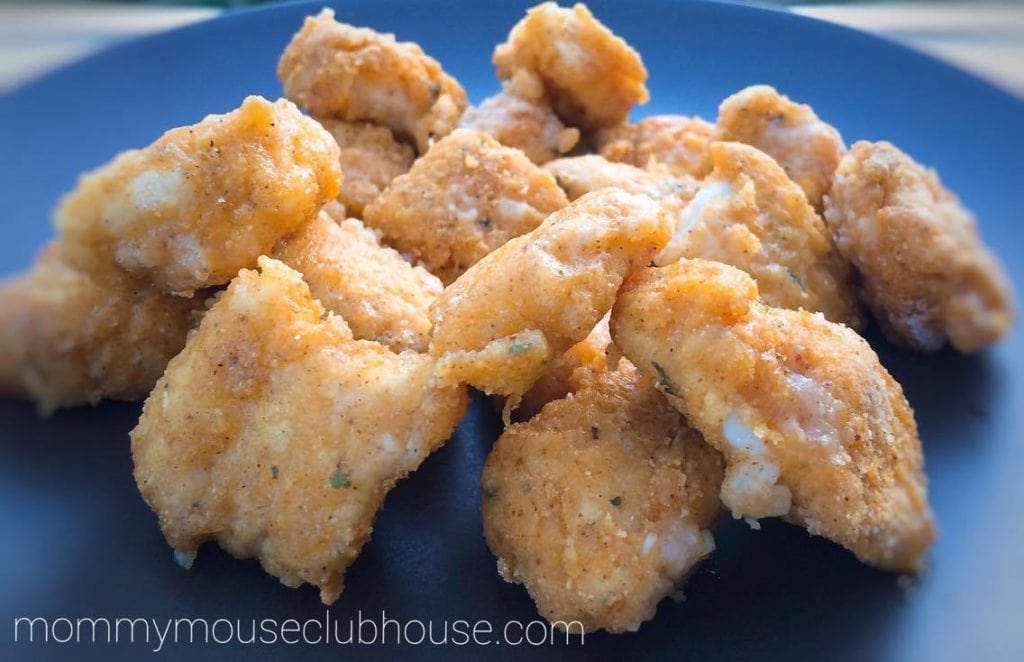 More Chicken Recipes to Try:
How to Store and Reheat Oven Fried Chicken
Oven fried chicken can be stored in an airtight container in the refrigerator for up to four days.
To reheat, preheat your oven to 350 degrees Fahrenheit. Place the chicken on a baking sheet and bake for 10-12 minutes or until heated through.
You can also reheat this chicken in the microwave. Place the chicken on a plate and cover with a damp paper towel. Microwave in 30-second intervals until heated through.
My favorite way to reheat this chicken is in an air fryer.Place the chicken in the air fryer basket and cook at 400 degrees Fahrenheit for 3-4 minutes or until heated through.
Chicken Variations
This recipe is great because of it's versatility. You can serve this as a whole chicken breast, chicken strips, chicken tenders, or even chicken nuggets!
Best Sauces for Fried Chicken
I hope you enjoy this recipe for Buttermilk Oven Fried Chicken! If you try it, please come back and leave me a comment below with your thoughts. And if you have any questions, feel free to ask!