This Copycat Chick-fil-a Sauce tastes almost exactly like the original and is quick and easy to make with just two ingredients.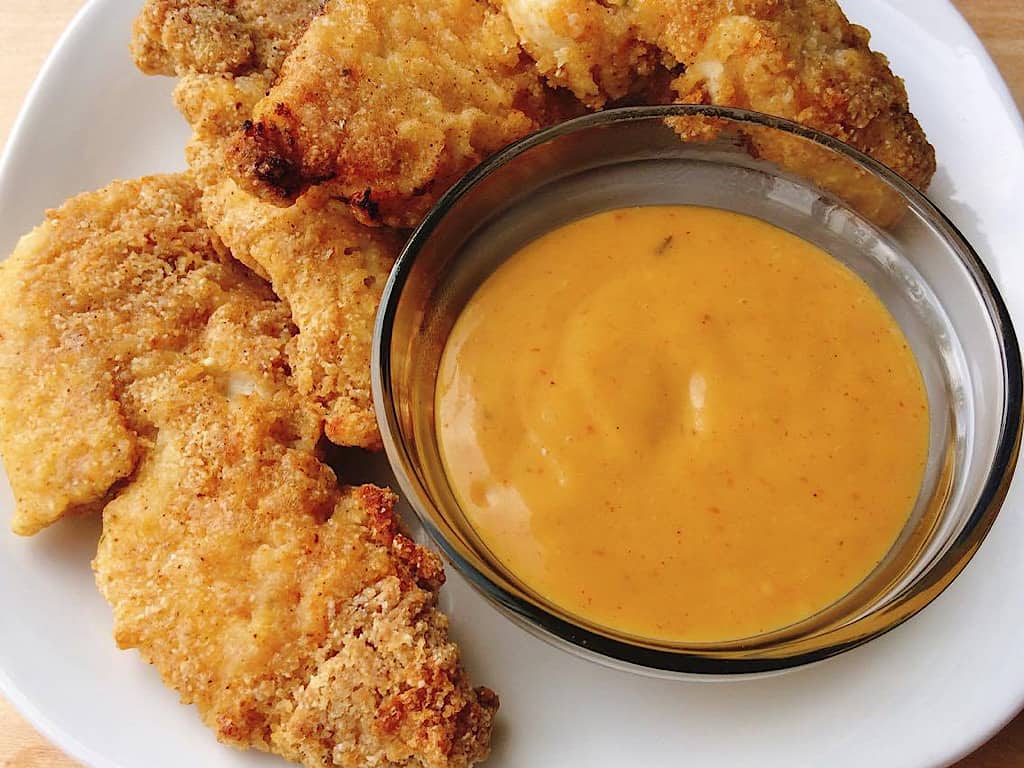 This post may contain affiliate links. When you click on these links, I get a small percentage back at no cost to you! For more information see my disclosure policy.
My family and I love eating at Chick-fil-a. We usually go there two or three times a month and almost always stop there when we go on a road trip.
We are definitely creatures of habit and each have our own menu item that we order EVERY TIME.
For me, it is the Spicy Chicken Sandwich Deluxe (which is the sandwich topped with lettuce, tomato and pepper jack cheese) and quite a few packets of Chick-fil-a Sauce to go with it.
The Chick-fil-a employees always seem to be a little stingy when handing out the sauce, but if you ask nicely, they will give you as much as you want.
With this Copycat Chick-fil-a Sauce recipe, you can now avoid the embarrassment of carrying at least 6 packets of this delicious sauce to your table in the restaurant, because you can make it at home and have as much sauce as you want!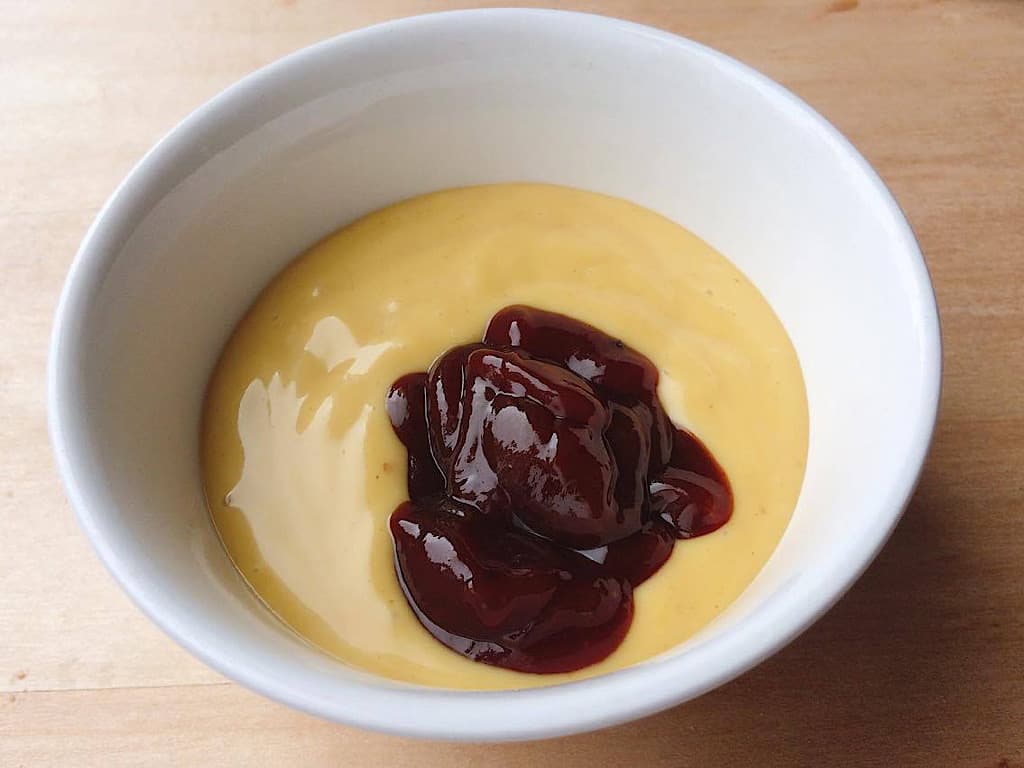 The great thing about this copycat recipe is how simple it is. There are just two ingredients. TWO.
Ken's Honey Mustard Dipping Sauce and any brand of honey barbecue sauce. I've tried making the sauce with other brands of honey mustard, but it's just not the same.
It has to be Ken's. That's it. Just those two ingredients.
Copycat Chick-fil-a Sauce Ingredients
1/2 Cup Ken's Honey Mustard Dipping Sauce

2 Tablespoons Barbecue Sauce
Directions
[1] Add the honey mustard and barbecue sauce to dish.
[2] Mix them together and you will be enjoying Copycat Chick-fil-a Sauce with your chicken in no time.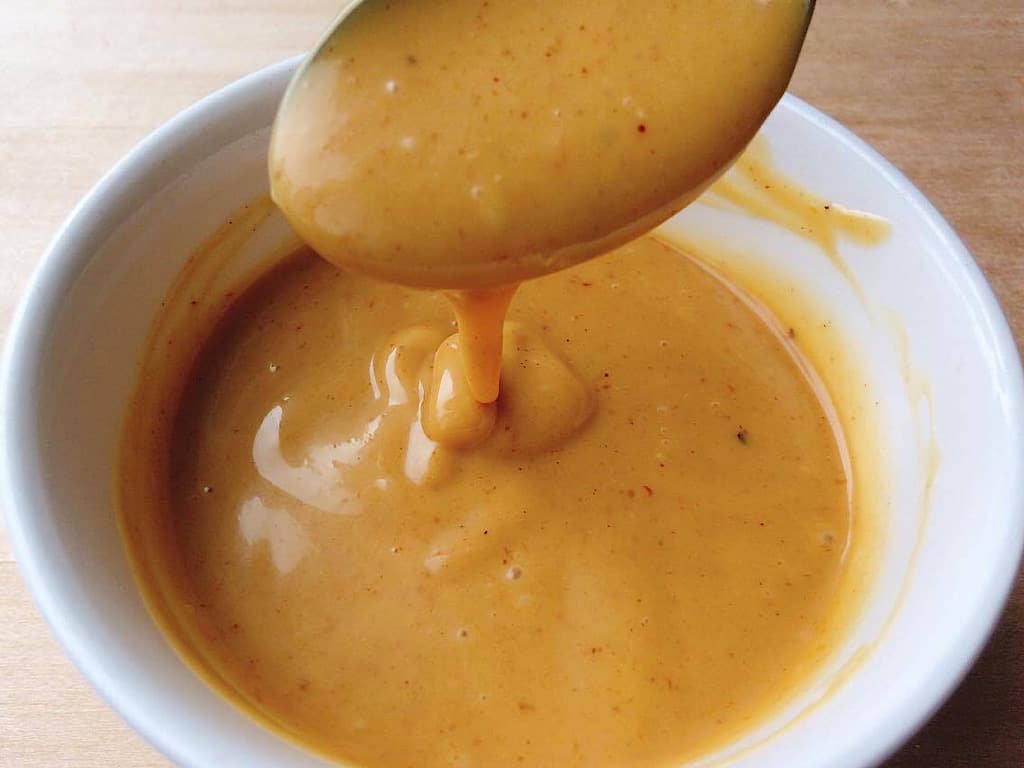 I like to make this sauce, as well as my copycat version of Buffalo Wild Wings Garlic Parmesan Dipping Sauce, whenever I make my Oven Fried Chicken, which is at least once a week.
You will also like this sauce with these chicken wings, air fryer fries, and potato wedges!
If your family is like mine, we like to have multiple dipping sauces to add some variety!
Try adding some Homemade Buttermilk Biscuits or some Sweet Moist Cornbread and your meal will be complete!
I hope you enjoy this recipe and make it often! Make sure you pin this recipe so you'll have it when your Chick-fil-a craving strikes!
More Recipes to Try: