Taco Bell's chipotle sauce is the perfect addition to your next Taco Tuesday and will definitely provide an easy flavor boost! This copycat recipe is easy to make and only requires a few simple ingredients: sour cream, mayonnaise, garlic, salt, and chipotles in adobo sauce. Just mix everything together and you're good to go! Taco Bell's creamy sauce is perfect topping for tacos, burritos, eggs, nachos, or even as a dip. So next time you're in the mood for some Mexican-inspired cuisine, whip up a batch of this delicious sauce and enjoy your favorite Taco Bell flavors!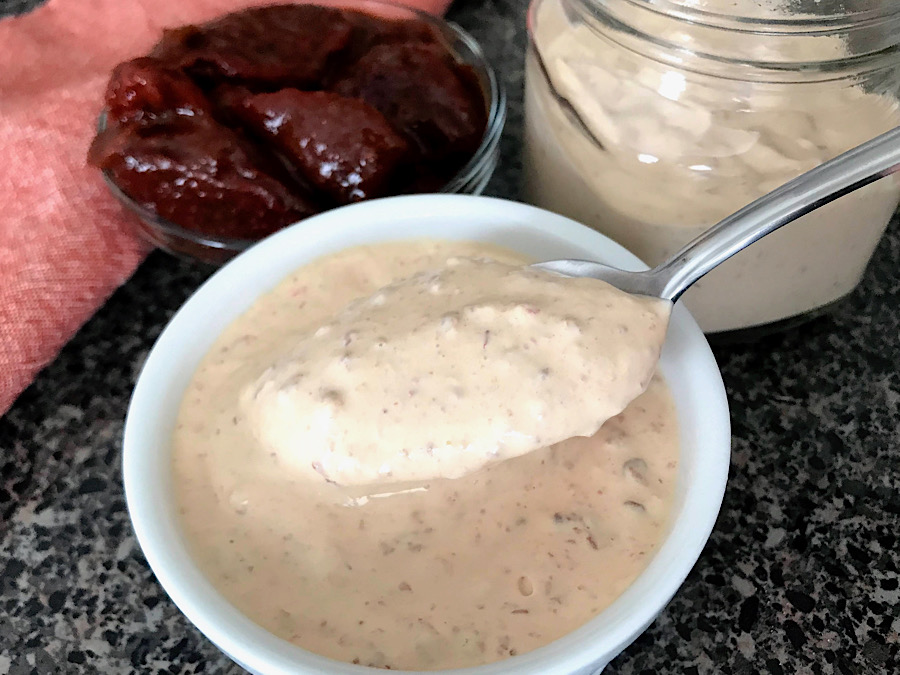 This post may contain affiliate links. When you click on these links, I get a small percentage back at no cost to you! For more information see my disclosure policy.
Below you will find tips, tricks and helpful hints for making this recipe including step by step instructions with pictures. If you would like to go directly to the recipe, scroll down to the recipe card.
Why You'll Love This Recipe
Taco Bell is definitely one of my guilty pleasures, and one of my favorite things is their Taco Bell Creamy Chipotle Sauce! It is also called Taco Bell Quesadilla Sauce.
This sauce is amazing because it pairs so well with almost anything. I love it on tacos, burritos, nachos, and even just as a dipping sauce for chips. You need to try it on this Fried Chicken Benedict! It adds the perfect finishing touch.
What to Serve with Taco Bell Chipotle Sauce
Cheese Quesadilla
Chicken Quesadilla
Chicken Tacos
Burritos
Mexican Salads
Sandwich Wraps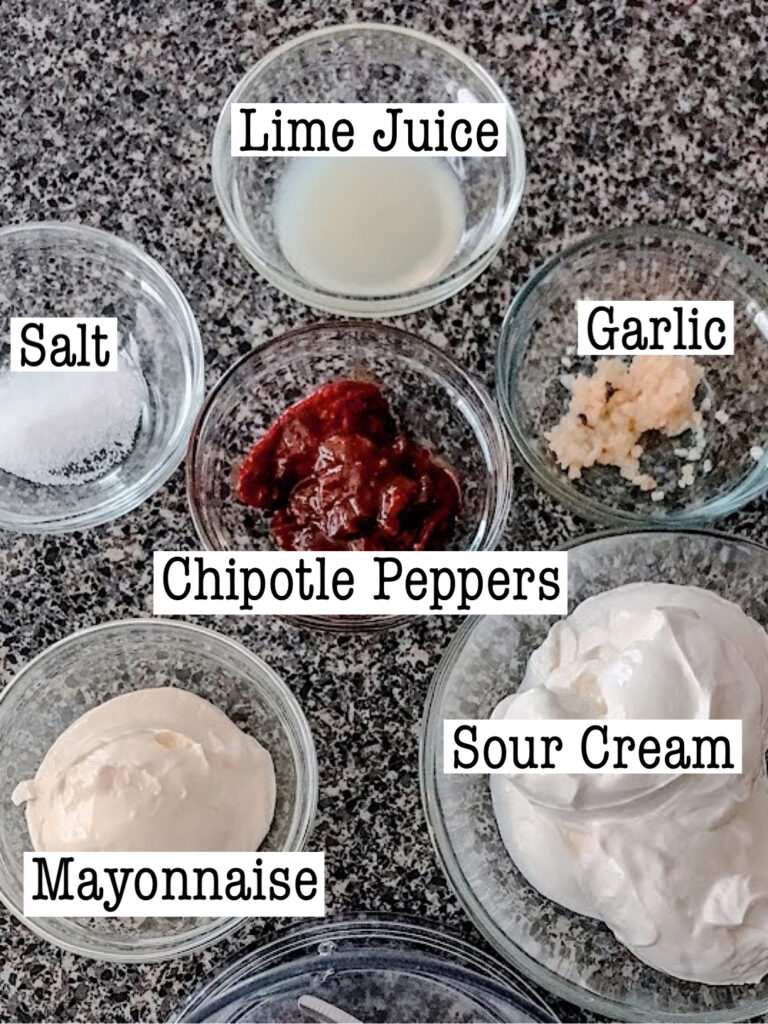 What's in Taco Bell chipotle sauce?
*Ingredient amounts are located in the recipe card at the end of this post.
Sour Cream: I used full-fat sour cream, but you can also use fat-free or reduced fat.
Mayonnaise: My favorite mayonnaise is made with avocado oil or olive oil. But use whatever you have on hand.
Chipotle Chili Peppers in Adobo Sauce: You can find these in the Hispanic aisle of your grocery store. I love the natural smoke flavor that the chipotle peppers provide. If you can't find them, you could also use 1 teaspoon of chipotle powder.
Lime Juice: I used fresh lime juice, but bottled would work too.
Garlic: I used fresh garlic, but jarred minced garlic would work in a pinch.
Salt: This is to taste, so add as much or as little as you like.
How to Make Taco Bell Chipotle Sauce (Step by Step)
[1] Add the sour cream, mayonnaise, chipotle peppers, lime juice, garlic, and salt to a small bowl or a food processor. (If using a mixing bowl, you will want to puree the chipotle chili peppers.)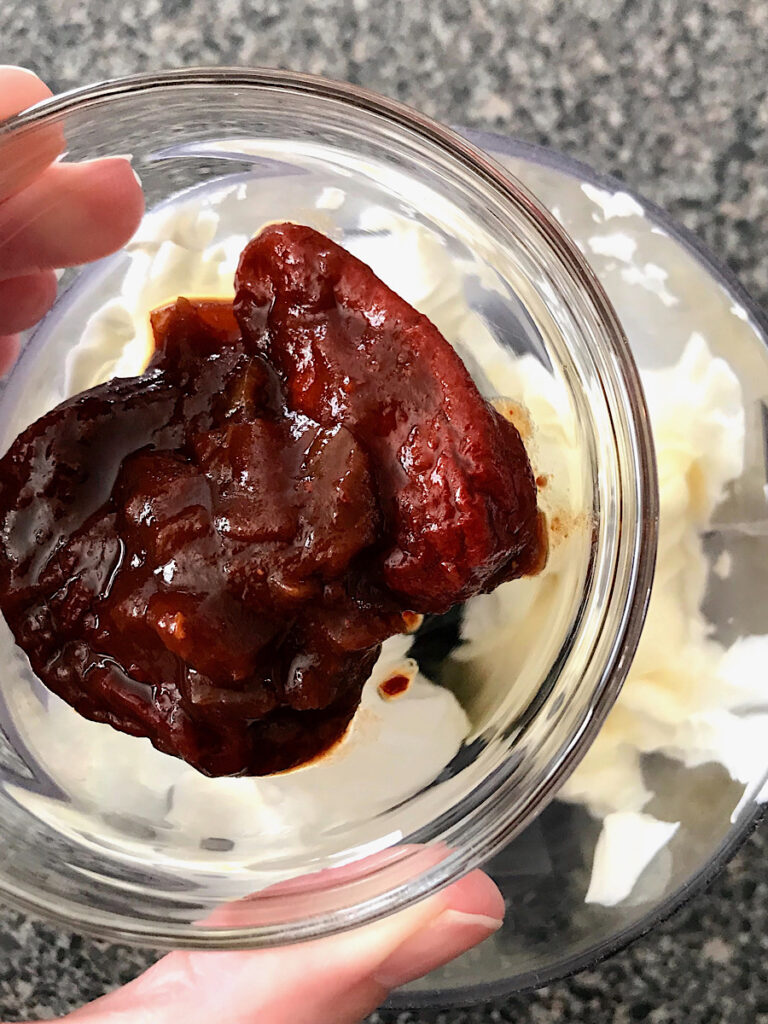 [2] Mix all ingredients until smooth.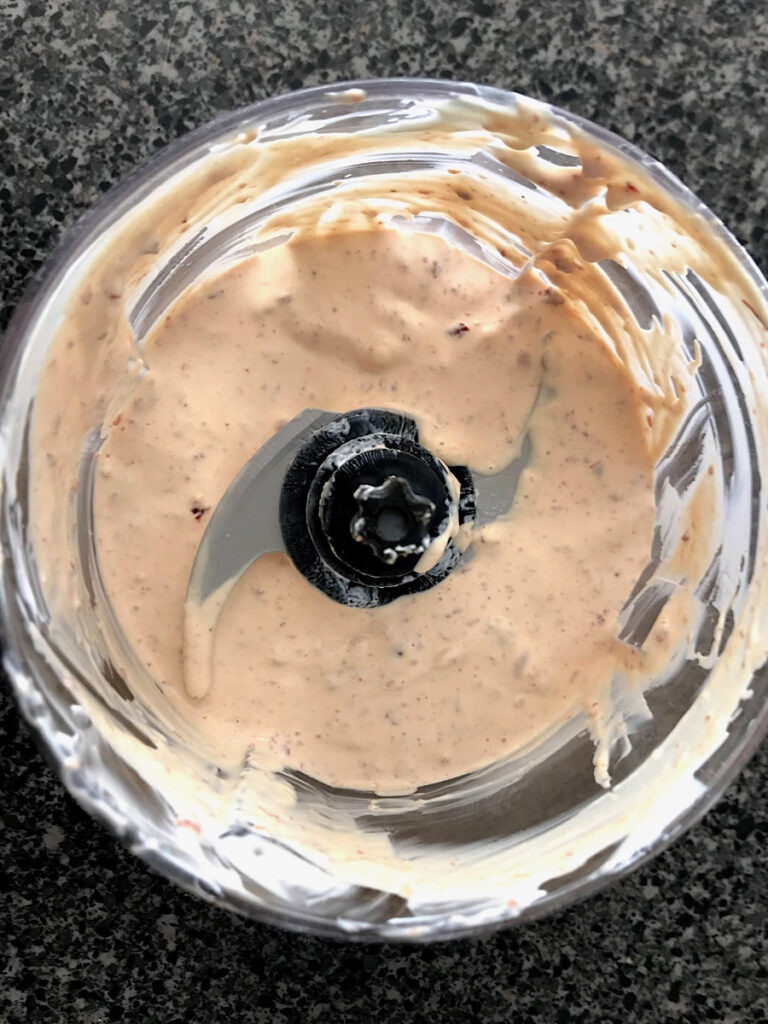 [3] Serve warm or cold with your favorite Mexican dishes or as a dip for chips or vegetables.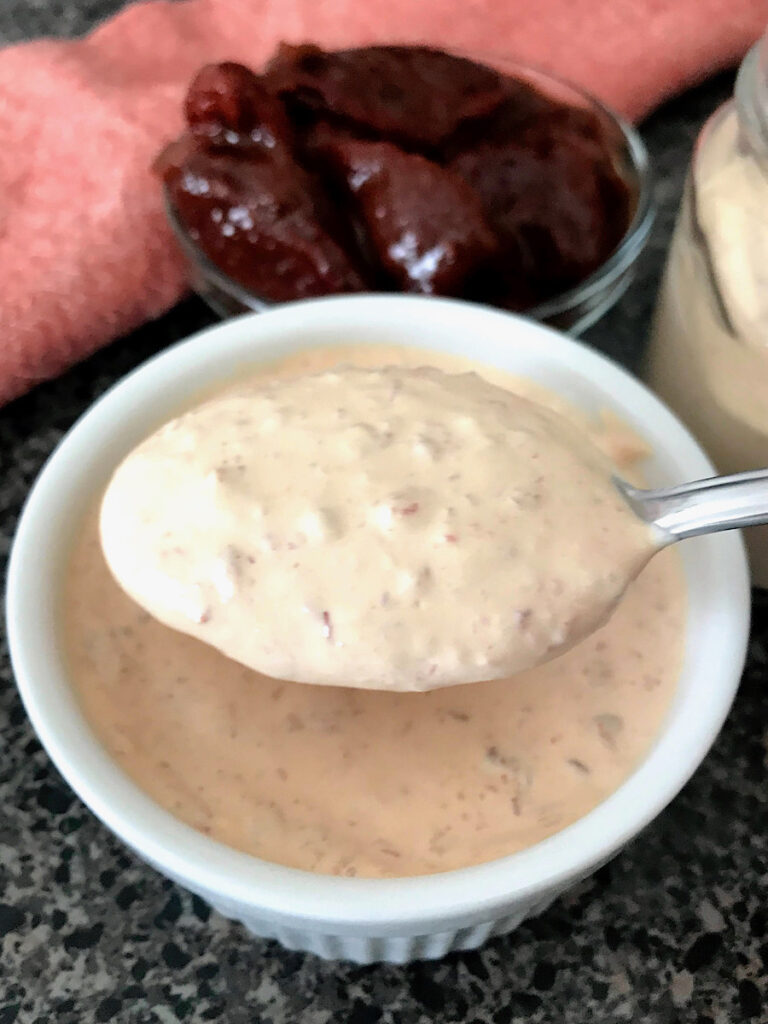 Helpful Kitchen Tools:
How to Store the Chipotle Sauce
You can store this Copycat Taco Bell Quesadilla Sauce in the fridge, in an airtight container, for up to 2 weeks. I like to keep it in a mason jar so I can just shake it up before using.
More Sauce Recipes: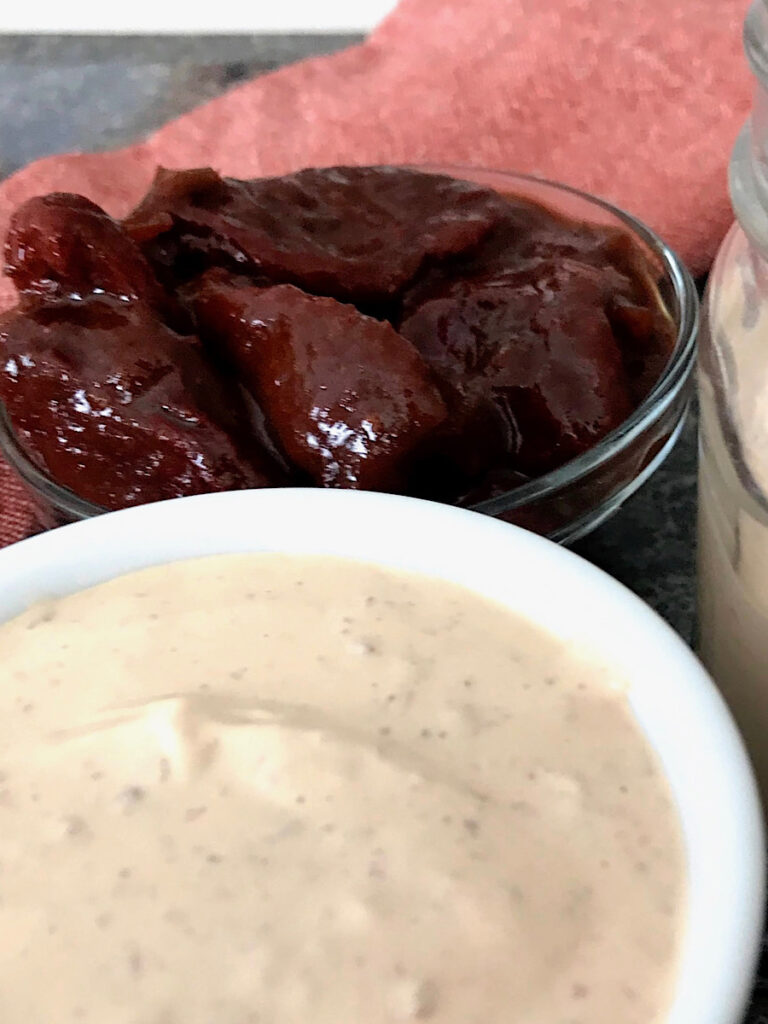 Frequently Asked Questions
What Does Taco Bell use the creamy chipotle sauce on?
Taco Bell's Chipotle Sauce can be added to any of the menu items. It is most popular added to a quesadilla.
Can I use buttermilk instead of sour cream?
Yes, you can use buttermilk in place of the sour cream. I would recommend using full-fat buttermilk for the best flavor and consistency.
Is Homemade Quesadilla Sauce Spicy?
When purchased at Taco Bell, I consider this a spicy sauce. But, the great thing about making your own sauce is that you can make it as spicy or mild as you want. I prefer a medium heat.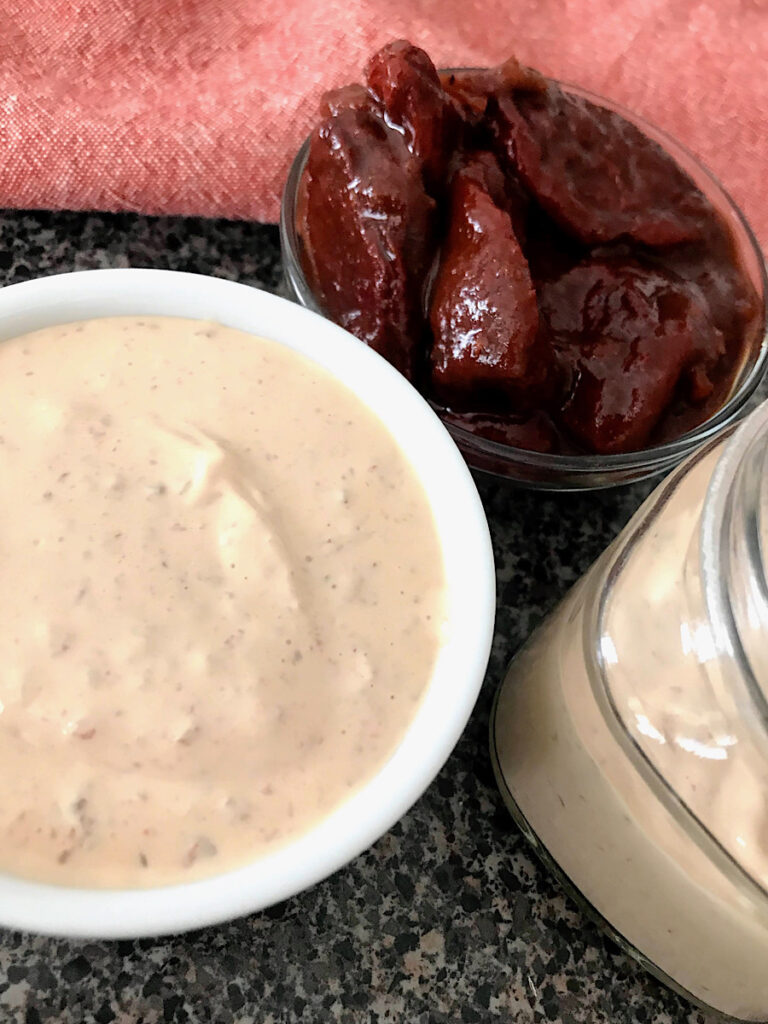 Final Thoughts
If you are looking for an easy and delicious copycat recipe, look no further than this Taco Bell Chipotle Sauce!
Made with just a few simple ingredients, this bold chipotle sauce is perfect for tacos, burritos, nachos, or even as a dip to give you a burst of Taco Bell flavor.
So next time you're in the mood for some Mexican-inspired cuisine, whip up a batch of this delicious sauce and enjoy! Let me know what you think down in the comment section.
More Copycat Recipes:
Pin for later: