Indulge in a delicious and satisfying meal with this hearty chicken and pasta dish that is not only quick and easy to make but also tastes just like the Louisiana Chicken Pasta served at The Cheesecake Factory! This flavorful recipe features tender and juicy chicken breast, sautéed bell peppers, and onions that are tossed together with bowtie pasta in a rich and creamy Alfredo sauce. The blend of spices and seasonings used in the recipe gives it a distinct cajun flavor that's sure to tantalize your taste buds. This dish is perfect for weeknight dinners when you're in a hurry but still want to enjoy a restaurant-quality meal right at home. Impress your family and friends by creating this tasty masterpiece in your own kitchen without having to leave your house!
This post may contain affiliate links. When you click on these links, I get a small percentage back at no cost to you! For more information see my disclosure policy.
Below you will find tips, tricks and helpful hints for making this recipe including step by step instructions with pictures. If you would like to go directly to the recipe, scroll down to the recipe card or tap "Jump to Recipe" at the top of the page.
Why You'll Love This Recipe
If you're looking for a pasta dish that's packed with flavor and easy to make, then this recipe for Cheesecake Factory's Louisiana Chicken Pasta is perfect for you! With its delicious blend of juicy chicken, fresh bell peppers, and tender pasta tossed in a creamy Alfredo sauce, this dish is sure to be a crowd-pleaser.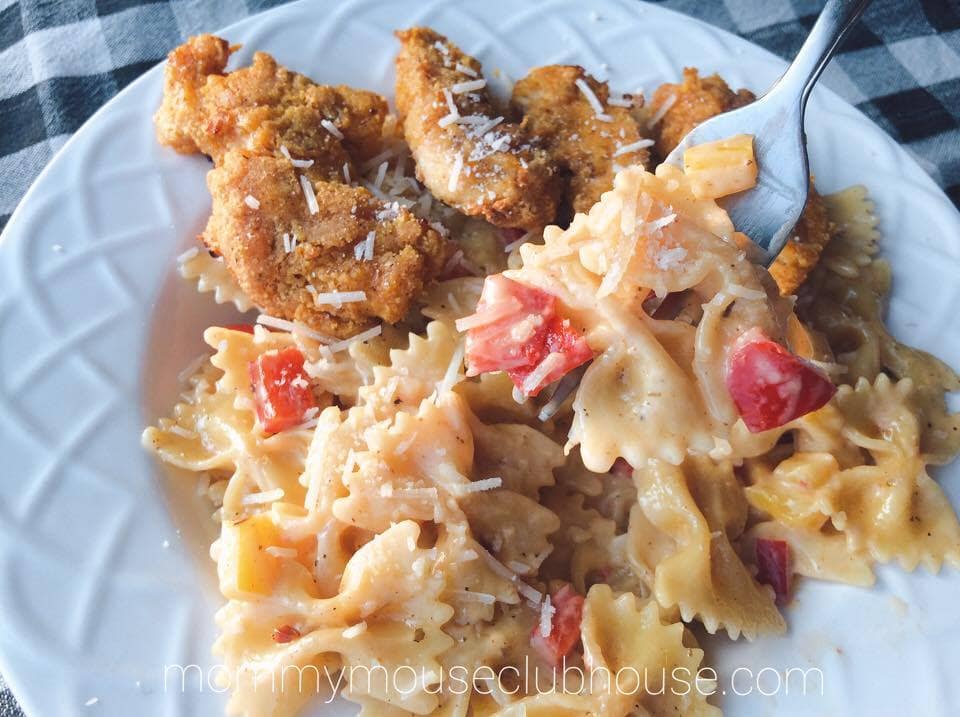 Plus, the cajun spices used in this recipe give it a unique and irresistible flavor that will leave you wanting more. It's also a great option for busy weeknight dinners because it takes less than 30 minutes to prepare from start to finish.
By making this dish at home, you'll save time and money while still indulging in a restaurant-quality meal. Impress your family and friends with this tasty and satisfying recipe that's sure to become a new favorite. You may also like this copycat recipe for Cheesecake Factory's Four Cheese Pasta.
Ingredients for Chicken Strips
*Ingredient amounts are located in the recipe card at the end of this post.
Chicken: Use chicken tenderloins or slice 2-3 boneless skinless chicken breasts into chicken strips.
Buttermilk: This helps to keep the chicken moist and tender during cooking.
Egg: This binds the coating together when you're breading the chicken strips.
Butter: Use unsalted butter so that you can control the amount of salt in your dish.
All-Purpose Flour: This will create a crispy texture on the outside of your chicken strips.
Bread Crumbs: Use plain bread crumbs or you can use Panko for a crunchier texture.
Cornmeal: This helps to give the chicken an extra crispy coating when it's fried.
Seasonings: Add the following seasonings to the flour/cornmeal mixture to add depth and flavor: garlic powder, seasoned salt, black pepper, and paprika.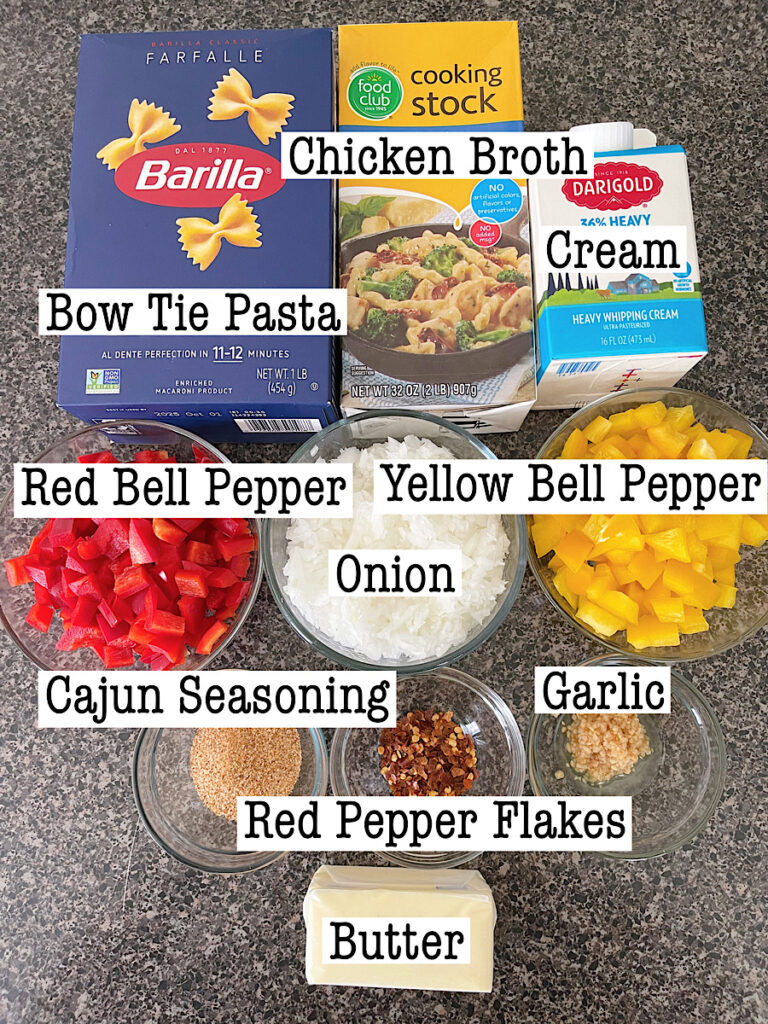 Ingredients for Louisiana Chicken Pasta & Sauce
Butter: Butter will be used to help "fry" the chicken strips. Use unsalted butter so that you can control the amount of salt in your dish.
Bell Peppers: Use a combination of red bell peppers and yellow bell pepper for this recipe, but feel free to use whatever colors you like or have on hand.
Onion: Any type of onion will work, but we prefer to use sweet onion for this recipe.
Garlic: Fresh garlic will give the dish the best flavor, but you can also use pre-minced garlic from a jar.
Red Pepper Flakes: This adds subtle heat to the dish. Feel free to omit if you don't like spicy food.
Chicken Stock: Use low-sodium chicken broth so that you can control the amount of sodium in your dish.
Heavy Cream: Heavy cream will give the sauce a creamy, indulgent texture and flavor.
Cajun Spice: This is the key ingredient that will give your pasta dish a unique cajun flavor.
Bow Tie Pasta: This pasta is cooked in the sauce until it's al dente (tender yet still slightly firm to the bite).
How to Make the Chicken Strips
[1] Slice the chicken breasts into strips and place them in a ziplock bag along with the beaten egg and buttermilk.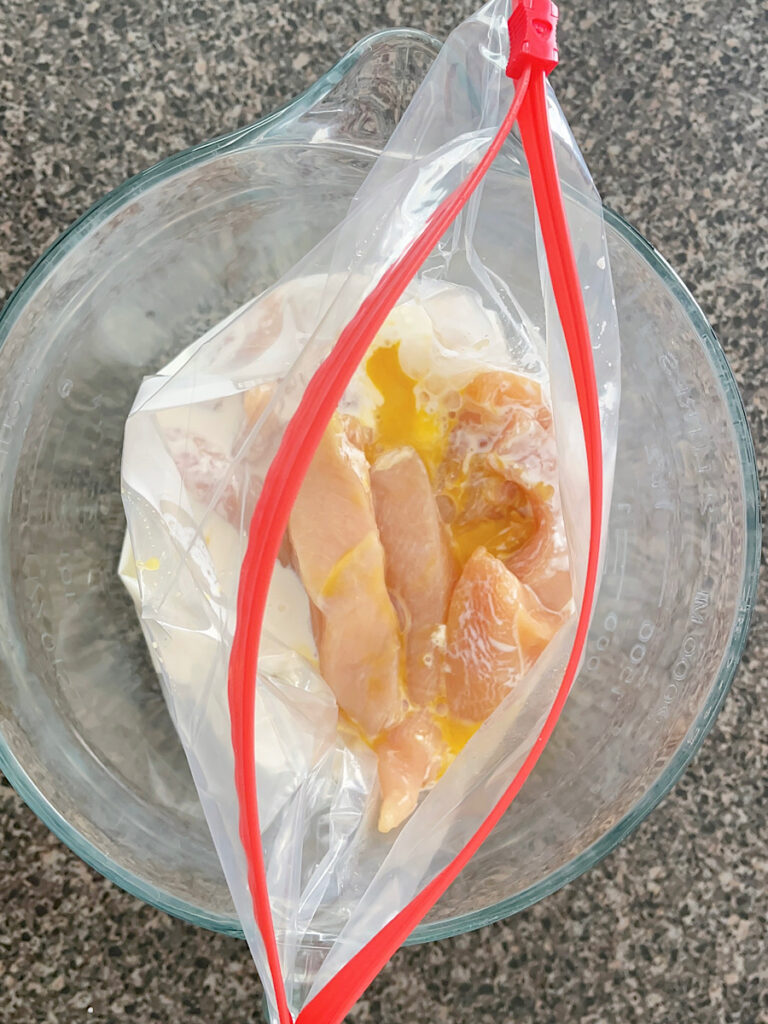 [2] Mix the flour, bread crumbs, cornmeal, and spices in another large ziplock bag.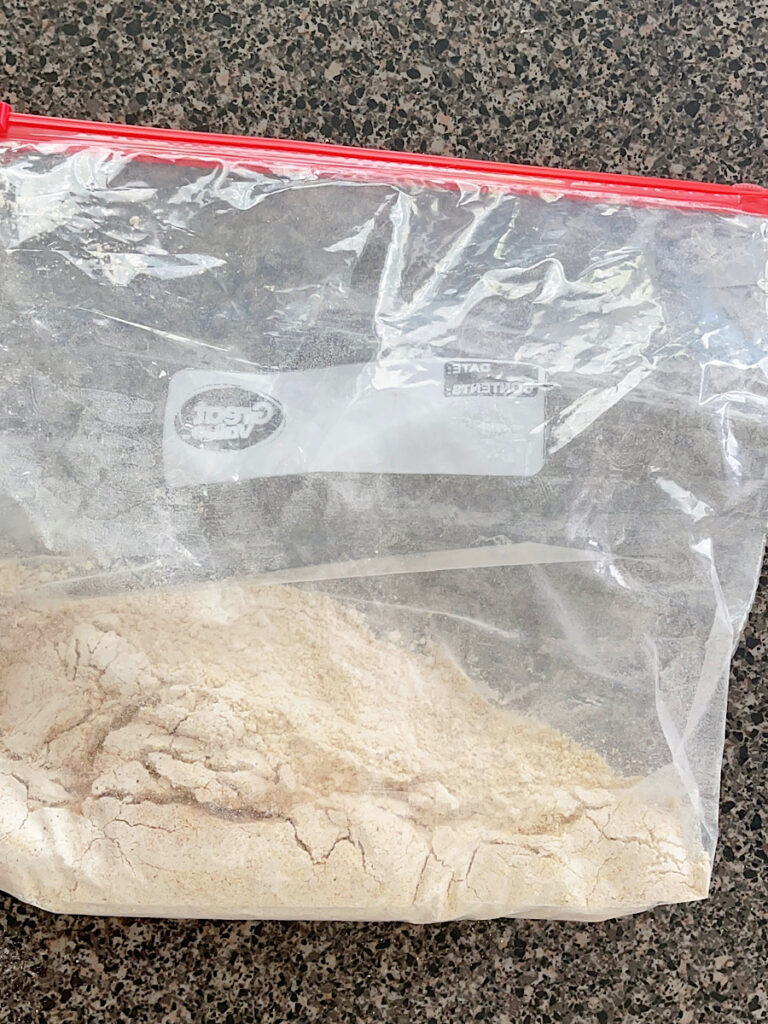 [3] Drain the chicken strips and add them to the bag with the breadcrumb mixture. Shake to coat the chicken with the mixture.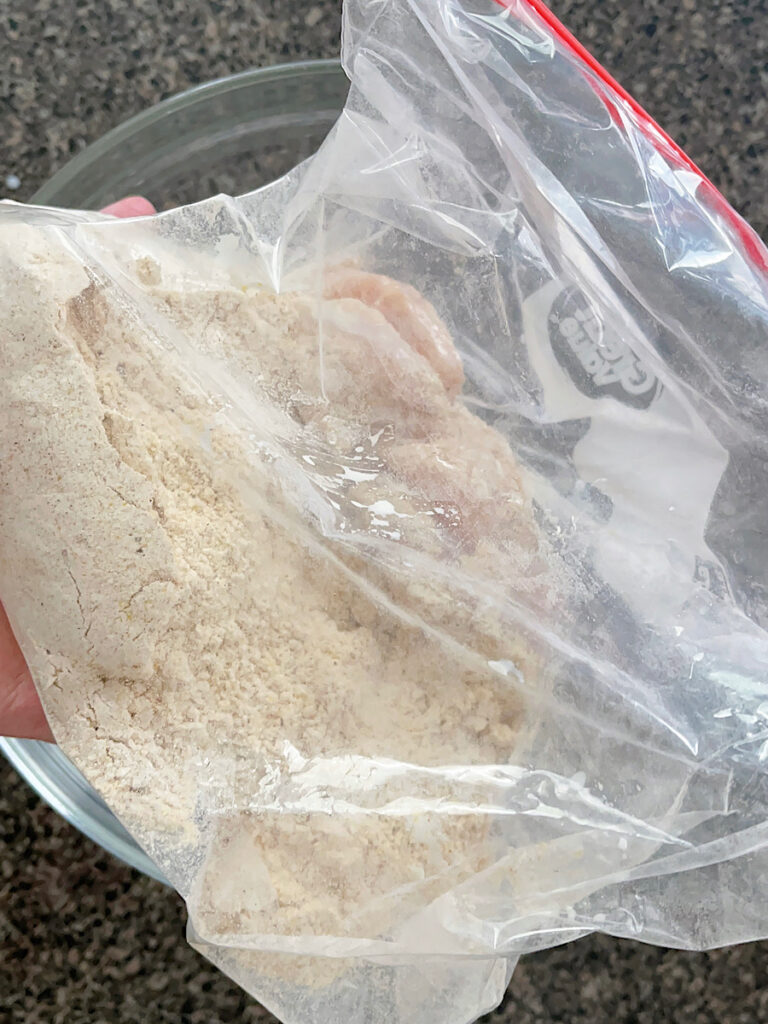 [4] Preheat oven to 425 degrees. Cut the butter and place it on the baking sheet. Put the baking sheet in the oven to melt the butter.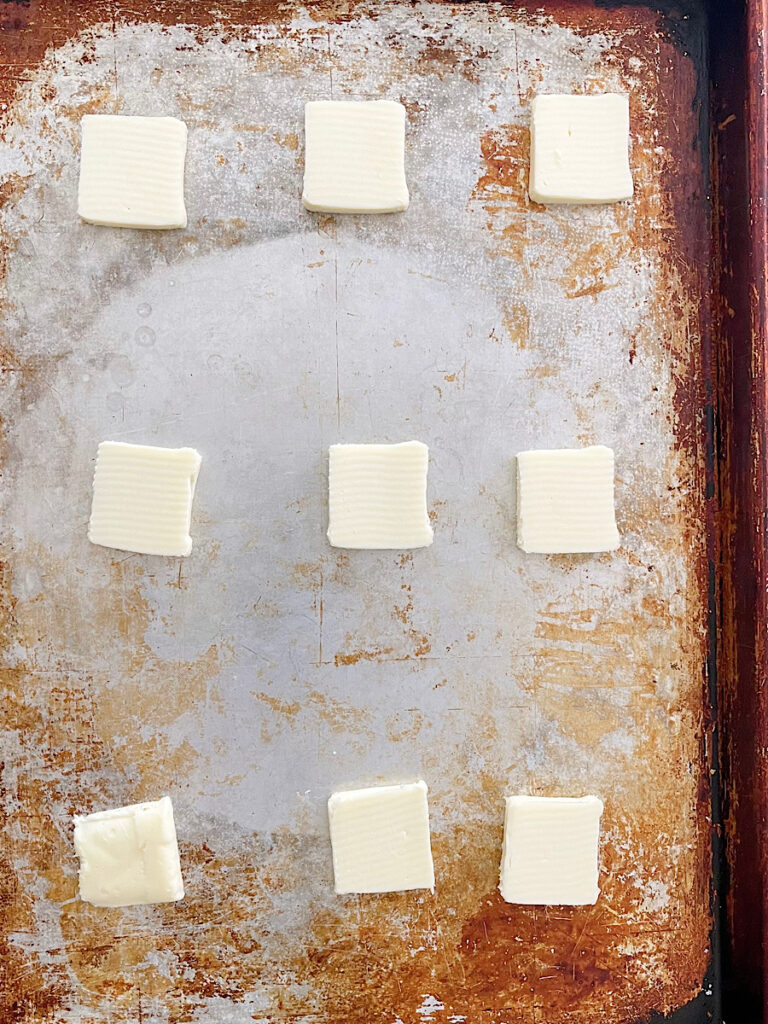 [5] Once the butter has melted, place the chicken strips on the baking sheet and bake for 10 minutes. Flip the chicken over and bake for an additional 10 minutes until the chicken is golden brown.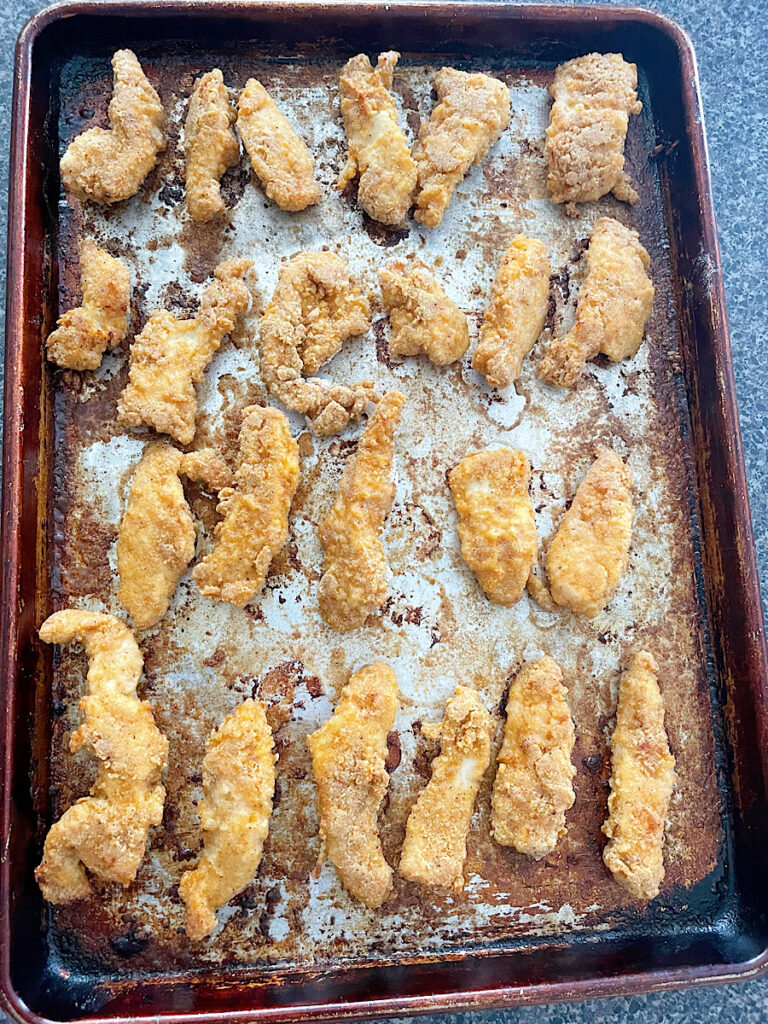 How to Make Copycat Cheesecake Factory Louisiana Chicken Pasta
[1] While the chicken is cooking, chop the red bell pepper, yellow bell pepper, and the onion.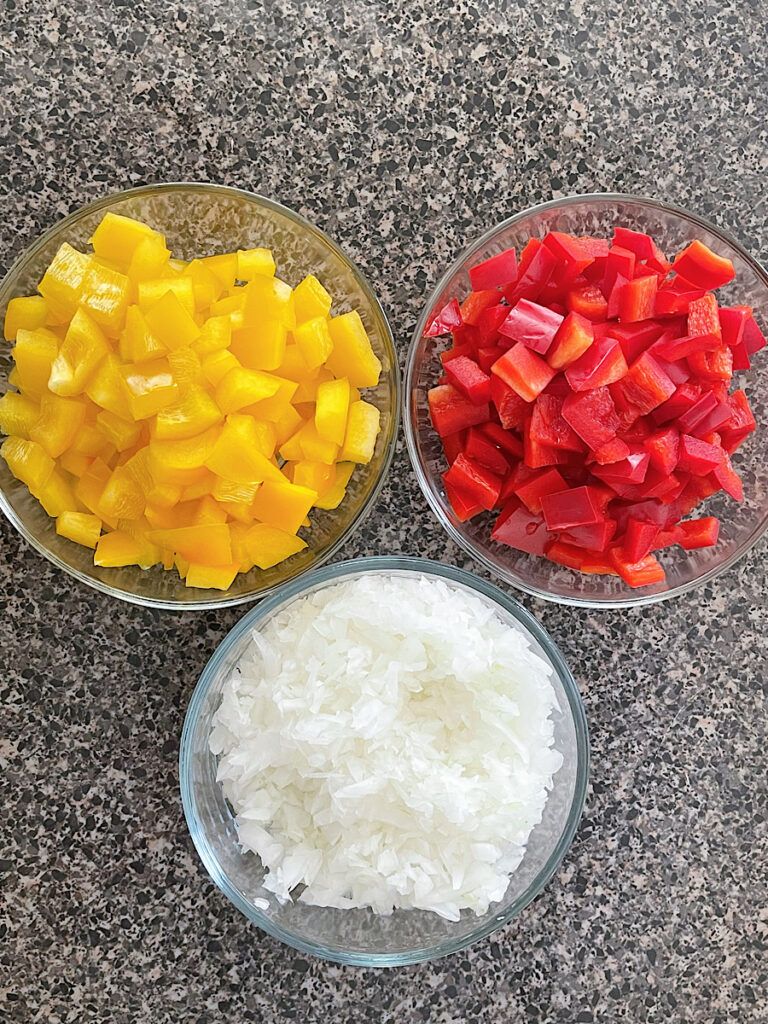 [2] Melt butter in a large skillet or pot over medium-high heat and add the peppers and onions. Sauté until they are tender, about 3-5 minutes. Add the garlic and red pepper flakes and cook one more minute.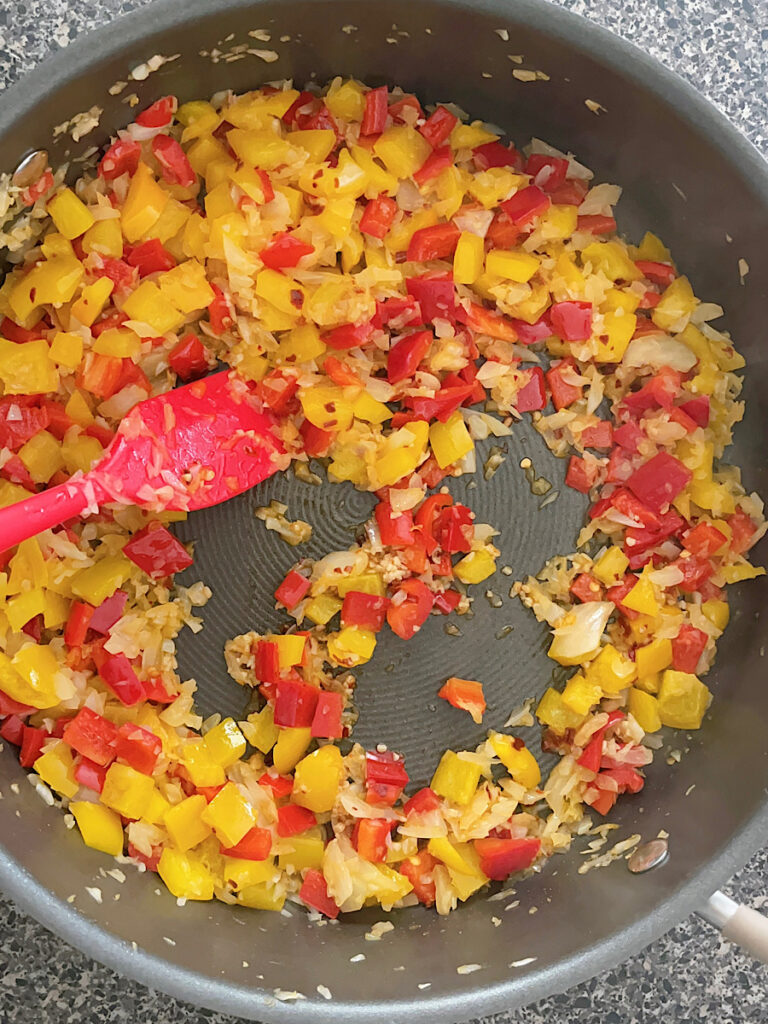 [3] Add the chicken broth, whipping cream, Cajun seasoning and box of pasta. Bring it to a boil.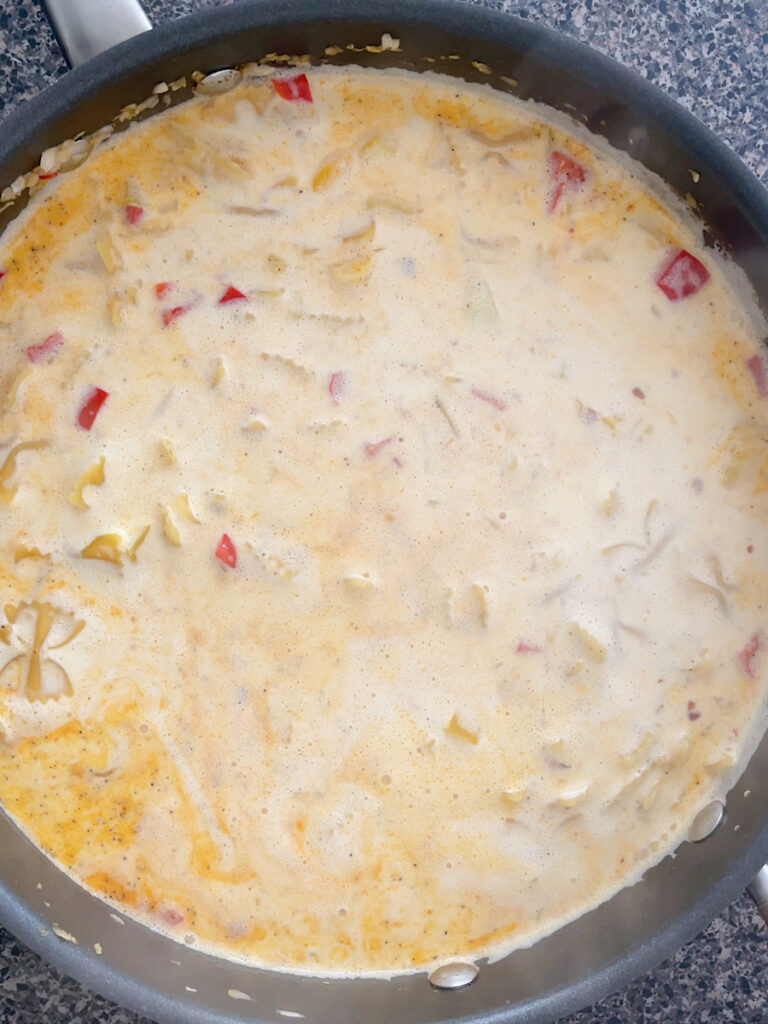 [4] Turn the heat down to low-medium and cover. Let the pasta simmer for 15 minutes, stirring often.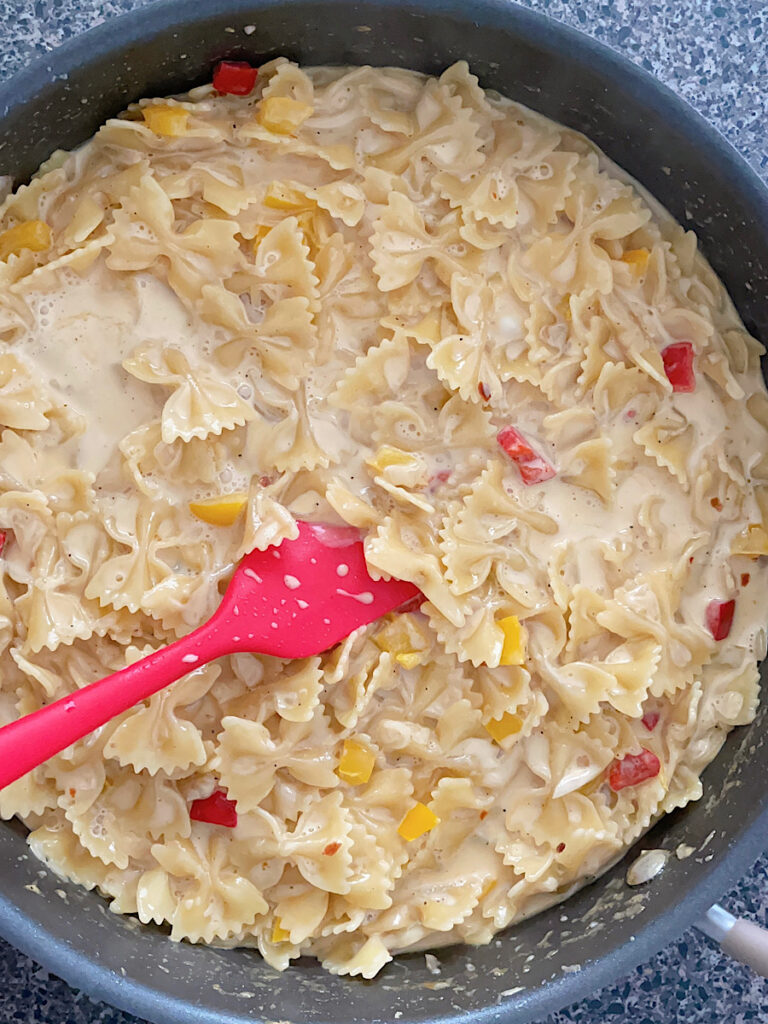 [5] When the pasta is tender and the sauce is the desired consistency, serve in a bowl topped with chicken. Top with shredded parmesan cheese.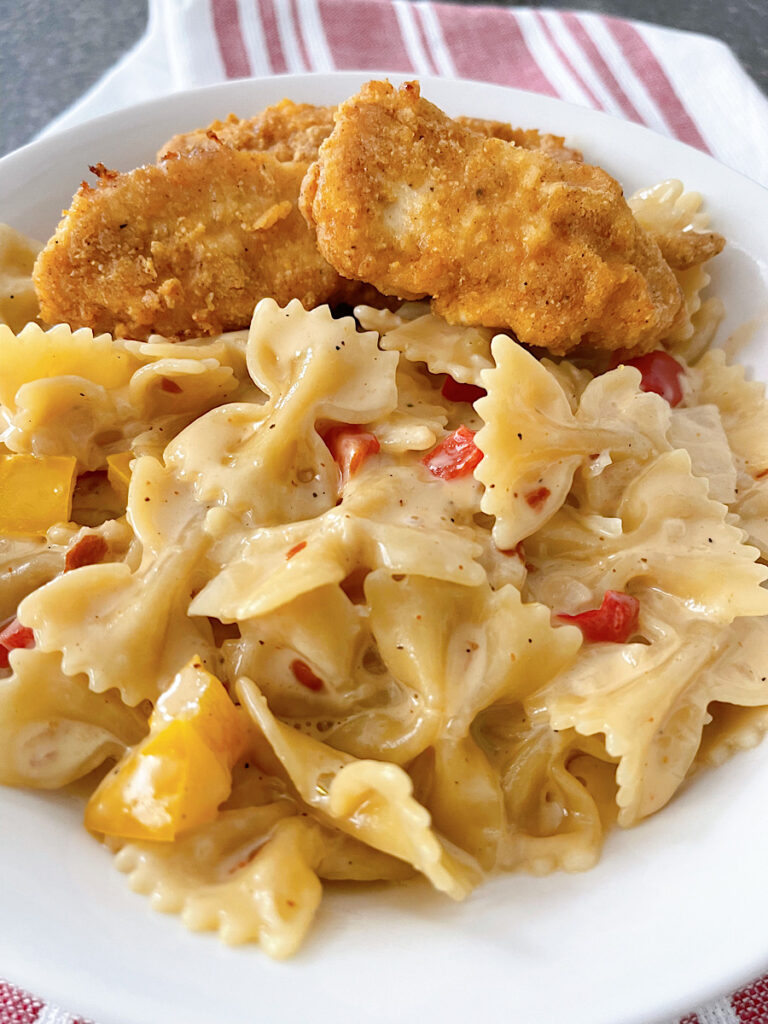 Helpful Kitchen Tools
How to Store Leftover Pasta
Leftover Louisiana Chicken Pasta can be stored in an airtight container in the refrigerator for up to 4 days. To reheat, place the pasta in a skillet over low-medium heat and stir until heated through. You may need to add a bit of chicken broth or cream to loosen up the sauce if it has thickened too much during storage.
What to Serve with Louisiana Chicken Pasta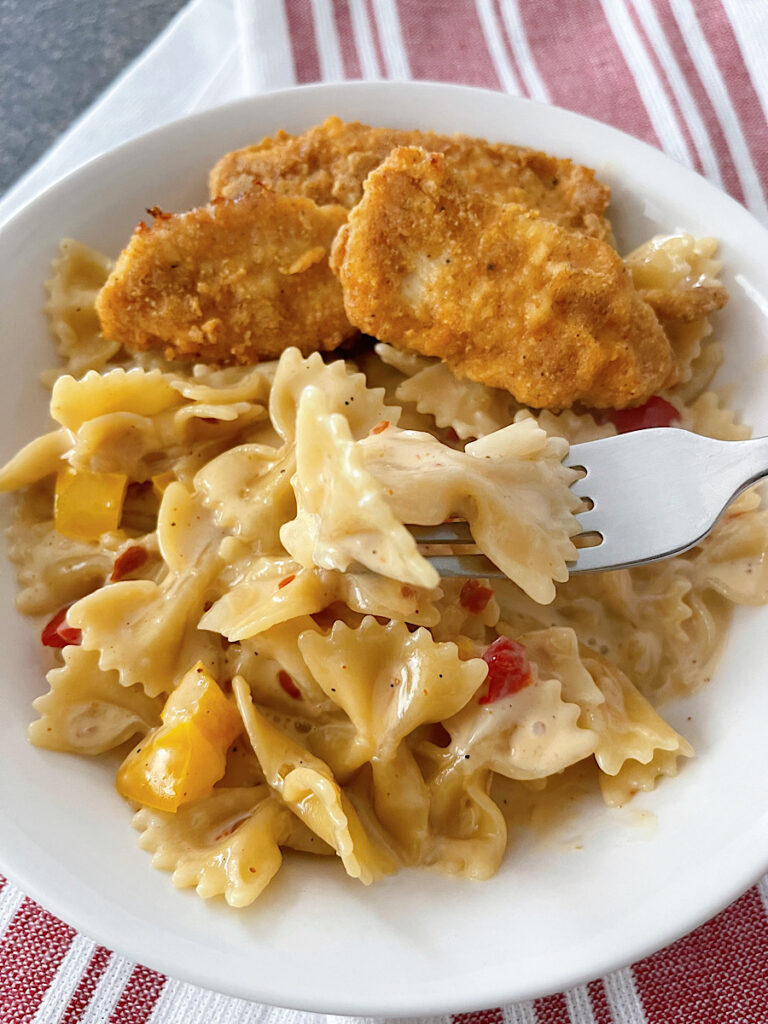 Frequently Asked Questions
Can I use a different type of pasta instead of bowtie pasta for this recipe?
Yes, you can use any type of pasta that you'd like. However, keep in mind that the cooking time may vary if you switch up the shape of the pasta.
How spicy is this dish? Can I adjust the spice level to my liking?
This dish has a subtle amount of heat from the red pepper flakes. If you want to increase or decrease the spice level, simply adjust the amount of red pepper flakes used and add cayenne pepper for more heat.
Can I substitute chicken with another protein like shrimp or tofu?
Yes, you can easily substitute chicken with shrimp or tofu for this recipe. Keep in mind that the cooking time may vary if you switch up the type of protein.
How many servings does this recipe make?
This recipe makes 4 to 6 servings. The exact number of servings will depend on the size of your pasta and protein portions.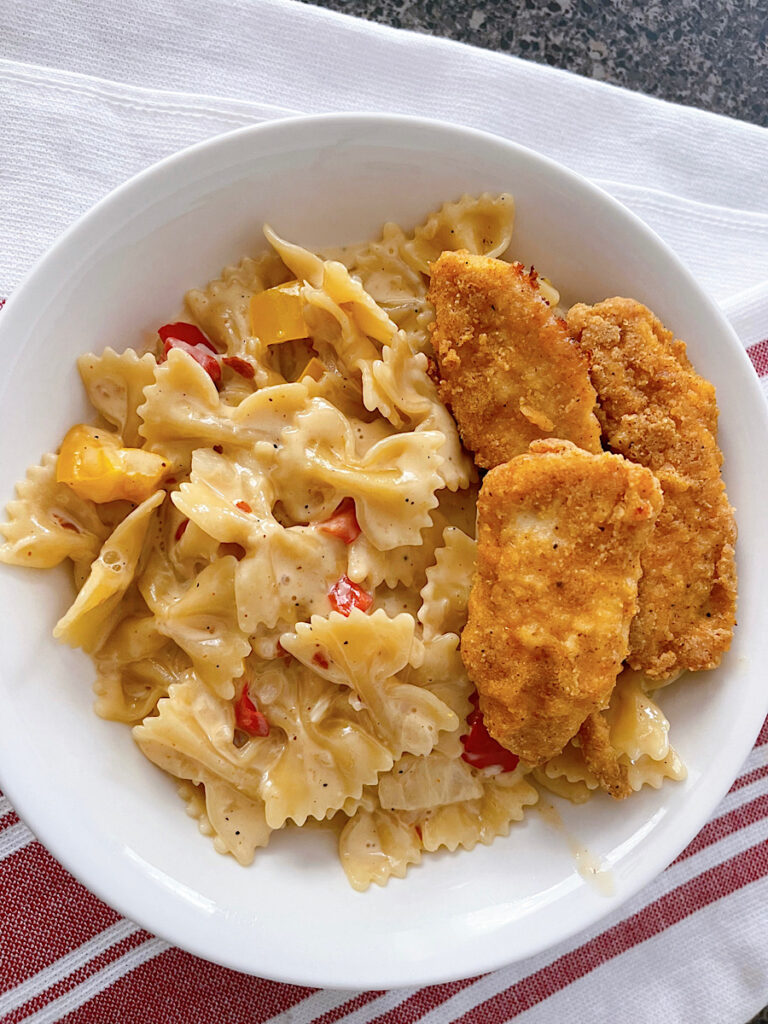 Final Thoughts
This Cheesecake Factory Copycat Louisiana Chicken Pasta recipe is a great way to enjoy Cajun cuisine at home. The bold flavors and creamy Cajun sauce make it a delicious dinner option that everyone will love.
Plus, the dish comes together quickly and easily with minimal effort on your part. Give this recipe a try and enjoy a taste of Louisiana in your own kitchen!
More Pasta Recipes
Watch the Video: