If you're looking for a healthier way to enjoy homemade fries, try making sweet potato fries in an air fryer! Sliced sweet potatoes tossed with bit oil and spices, cooked in the air fryer until crispy. They're a delicious and healthy alternative to traditional fries!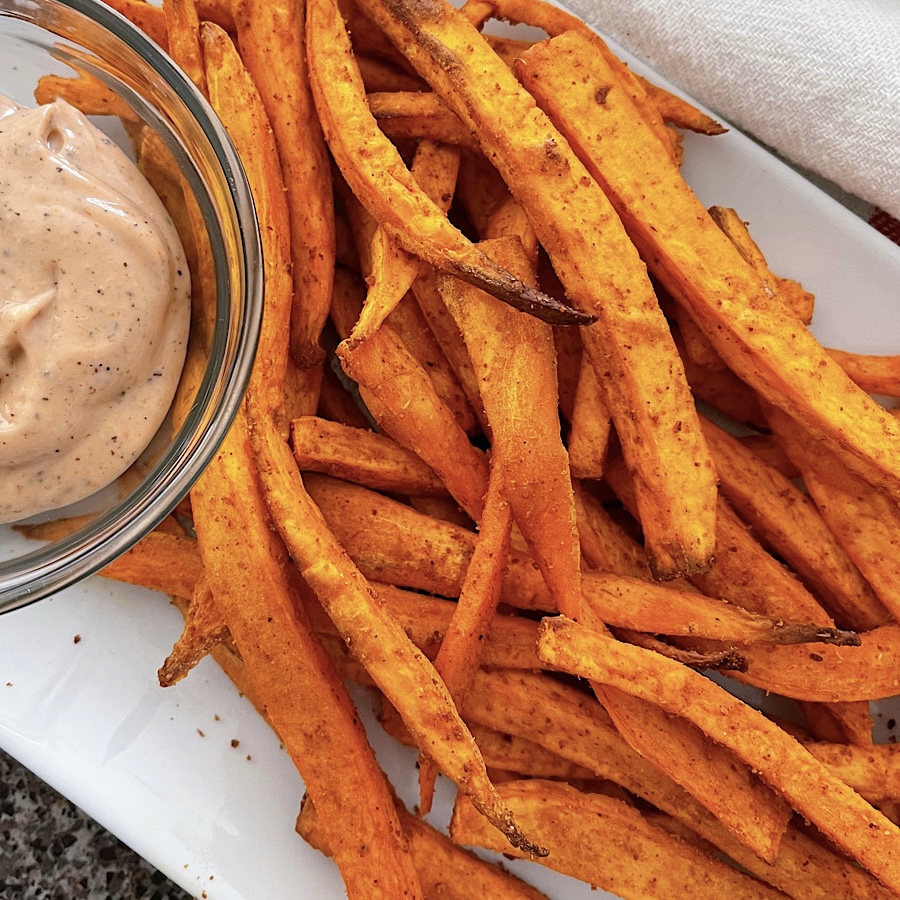 This post may contain affiliate links. When you click on these links, I get a small percentage back at no cost to you! For more information see my disclosure policy.
Below you will find tips, tricks and helpful hints for making this recipe including step by step instructions with pictures. If you would like to go directly to the recipe, scroll down to the recipe card.
Why You'll Love this Easy Recipe
Deep frying regular fries and sweet potato fries can be time-consuming and messy. Cooking them in an air fryer takes less time and creates a lot less mess! It is now my favorite way to cook fries.
If you don't own an air fryer yet, get yourself one ASAP! They are so versatile! You can cook all kinds of things in them like chicken, fish, veggies, and of course, fries!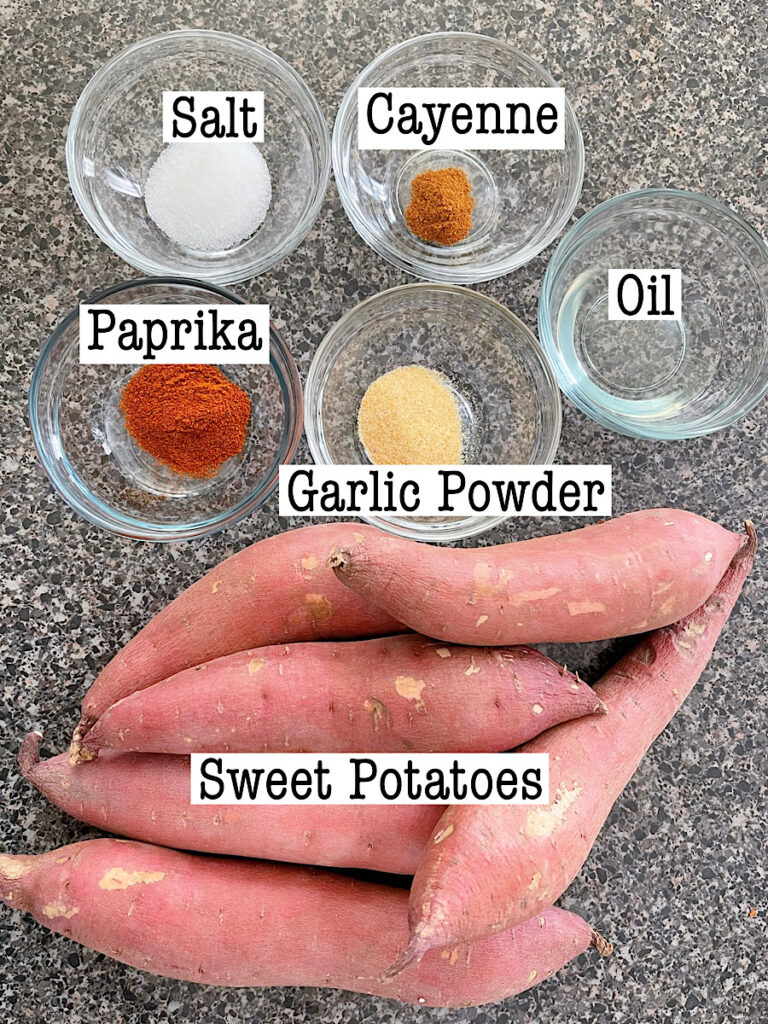 Ingredients Needed for Air Fryer Sweet Potato Fries
*Ingredient amounts are located in the recipe card at the end of this post.
Sweet Potatoes: You will need 2 large sweet potatoes or about 4 small potatoes.
Oil: Use a neutral-tasting oil like vegetable oil, canola oil, or peanut oil. Olive oil is also a great choice.
Spices: Garlic powder, paprika, kosher salt, and cayenne pepper. Feel free to customize to your preference.
How to Prepare the Sweet Potatoes
First, you will need to peel the skin off of the sweet potatoes.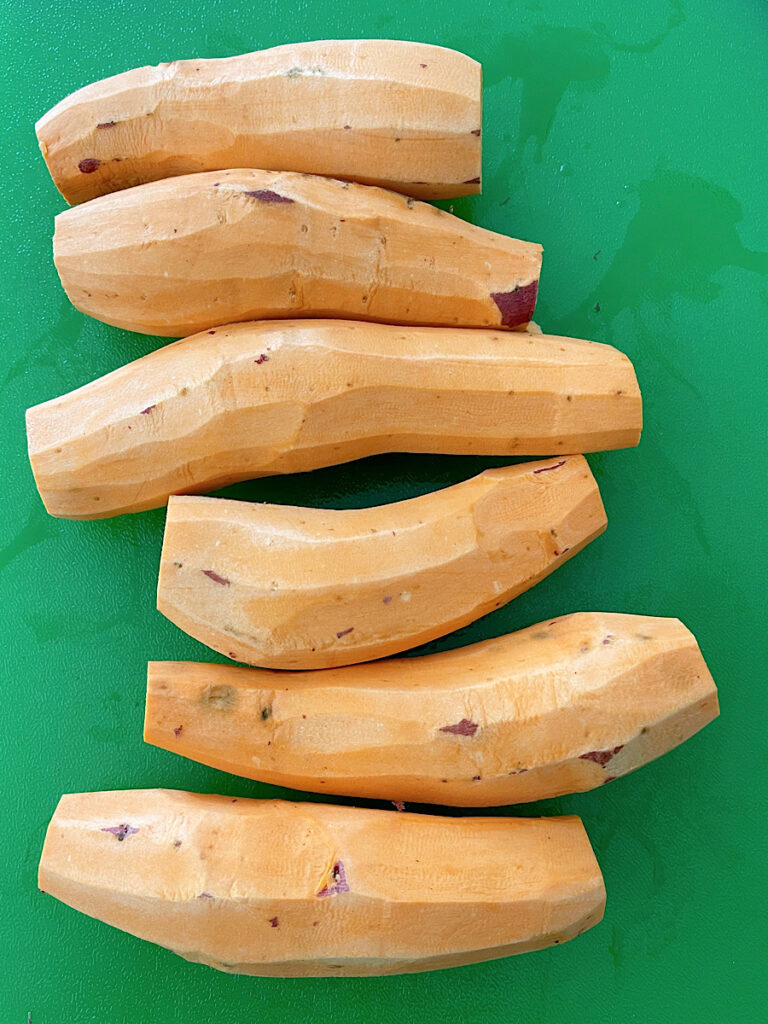 Second, on a cutting board, use a sharp knife cut the potatoes in half length-wise, repeating until you have fry-sized potato pieces. You can also cut thicker fries to create sweet potato wedges.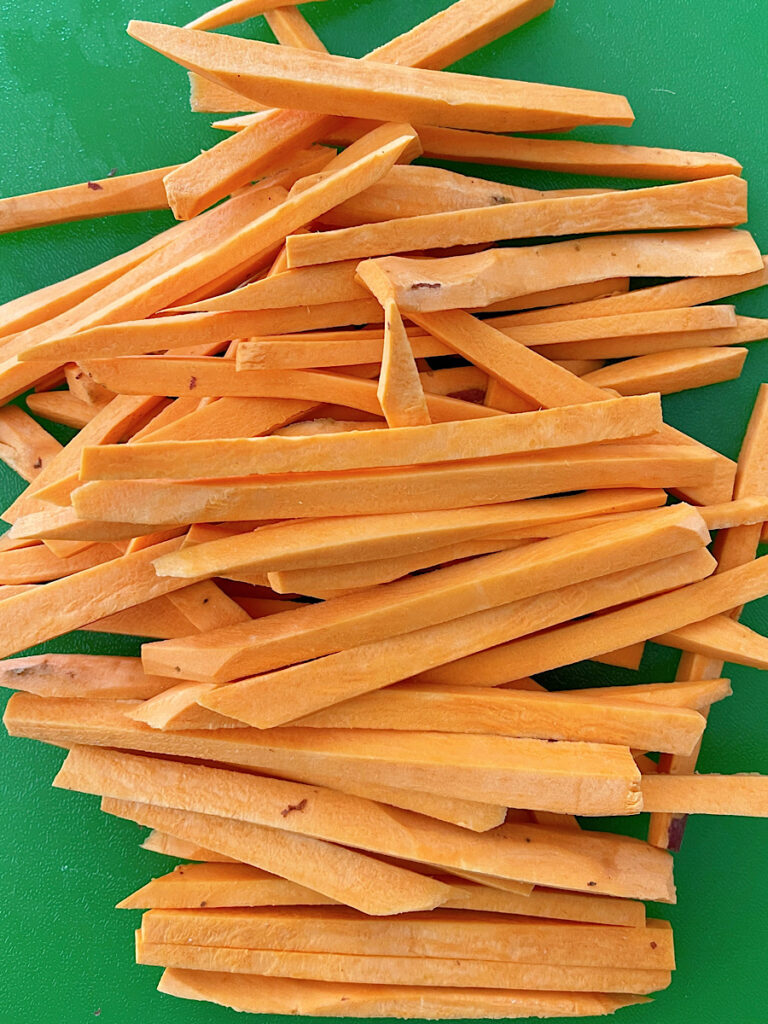 How to Make Frozen Sweet Potato Fries in Air Fryer
[1] In a small bowl, mix together the garlic powder, paprika, salt, and cayenne pepper.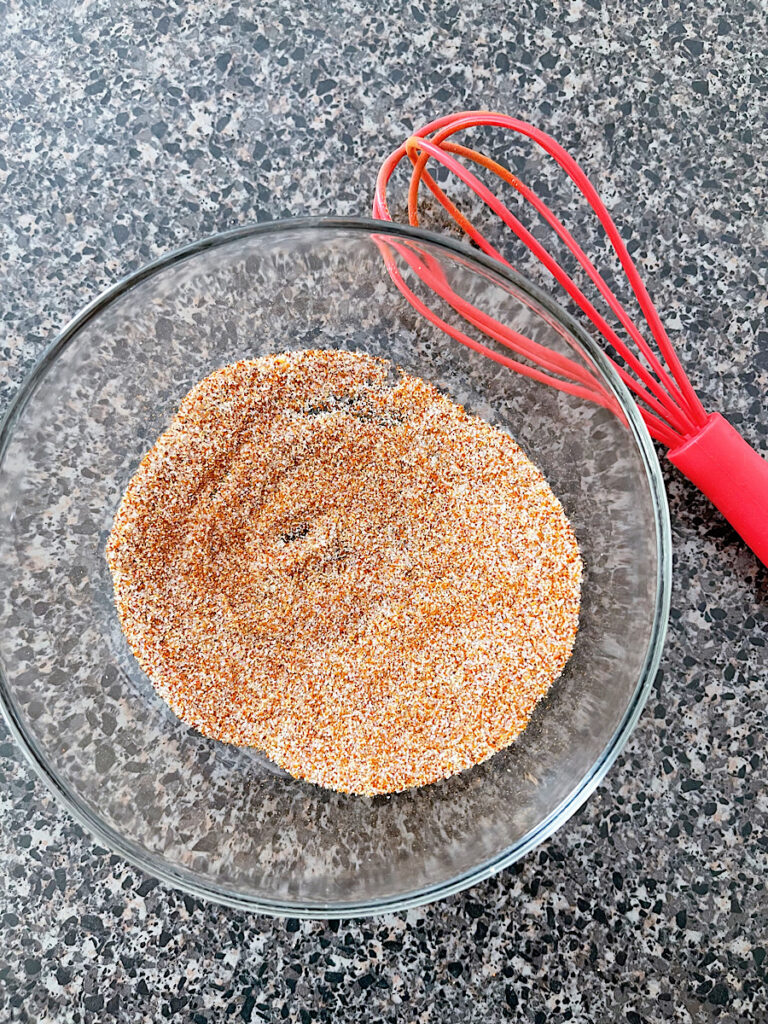 [2] Add the sweet potato slices to a large bowl and drizzle with the oil.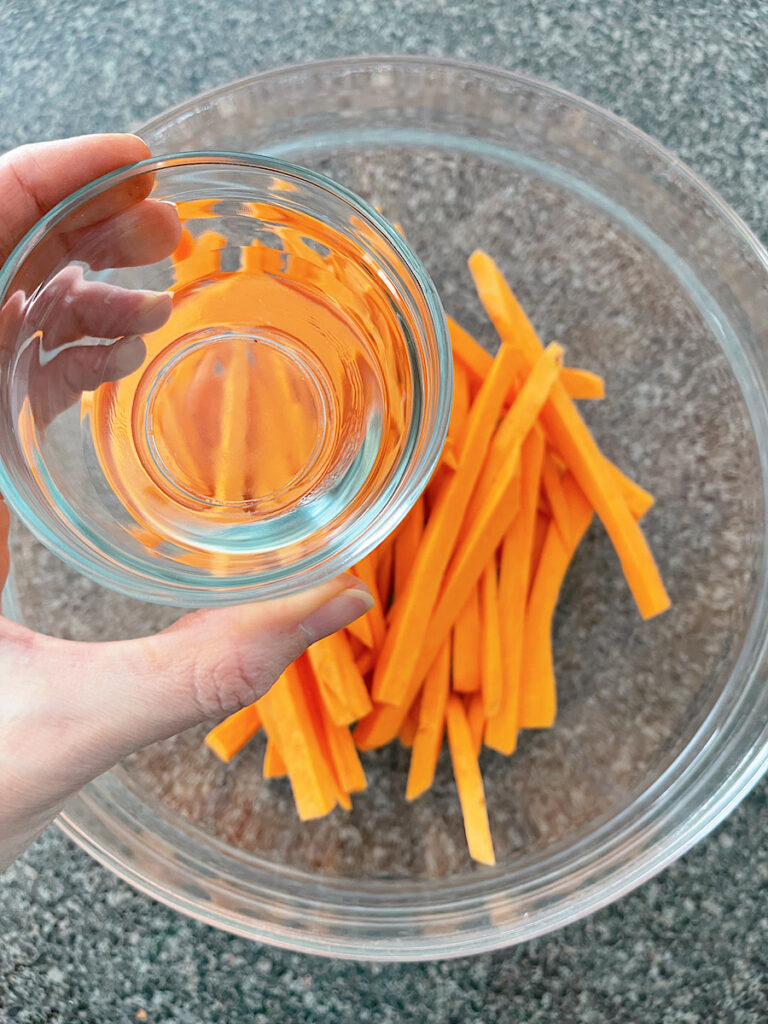 [3] Sprinkle the seasonings over the sweet potato fries and toss to coat.
[4] Add the fries to the air fryer in a single layer and air fry at 400 degrees for 10-15 minutes, shaking the basket halfway through.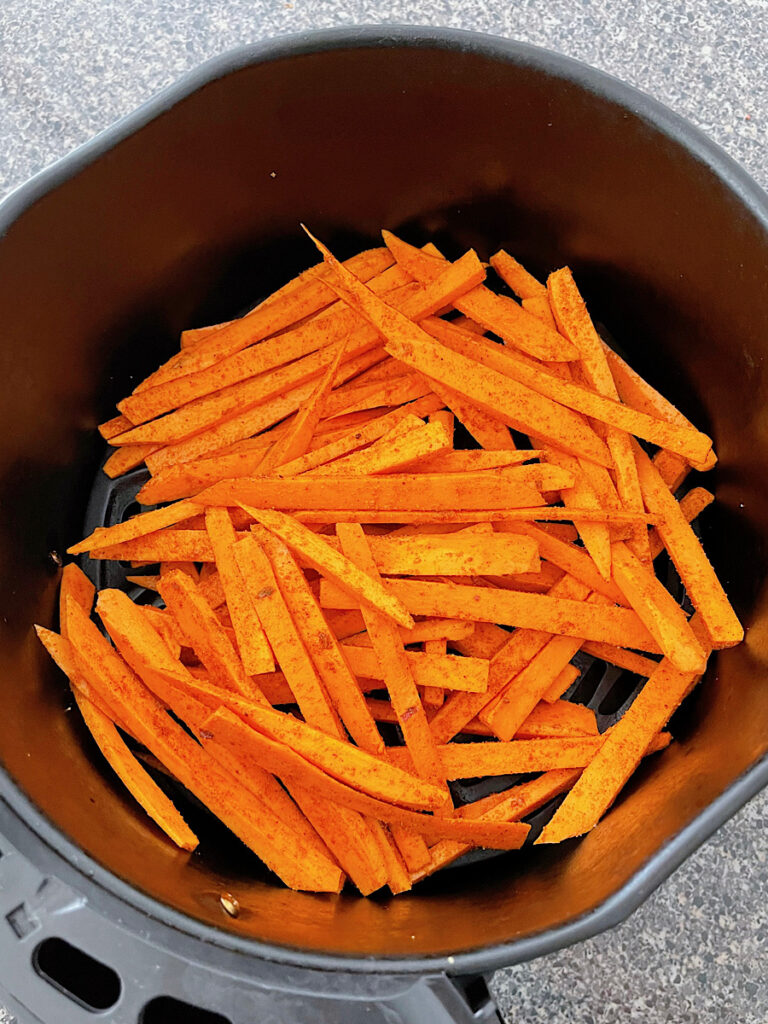 Frequently Asked Questions
Can I make these without an air fryer?
Yes! You can bake them in the oven at 400 degrees for 20-25 minutes or until golden brown and crispy.
What is the best way to cut sweet potatoes for fries?
I like to cut them into thick, even slices so they all cook evenly. You can also cut them into wedges or thin strips.
What is the best way to season sweet potato fries?
I like to use a blend of garlic powder, paprika, salt, and cayenne pepper, but you can really use any spices you like. Get creative!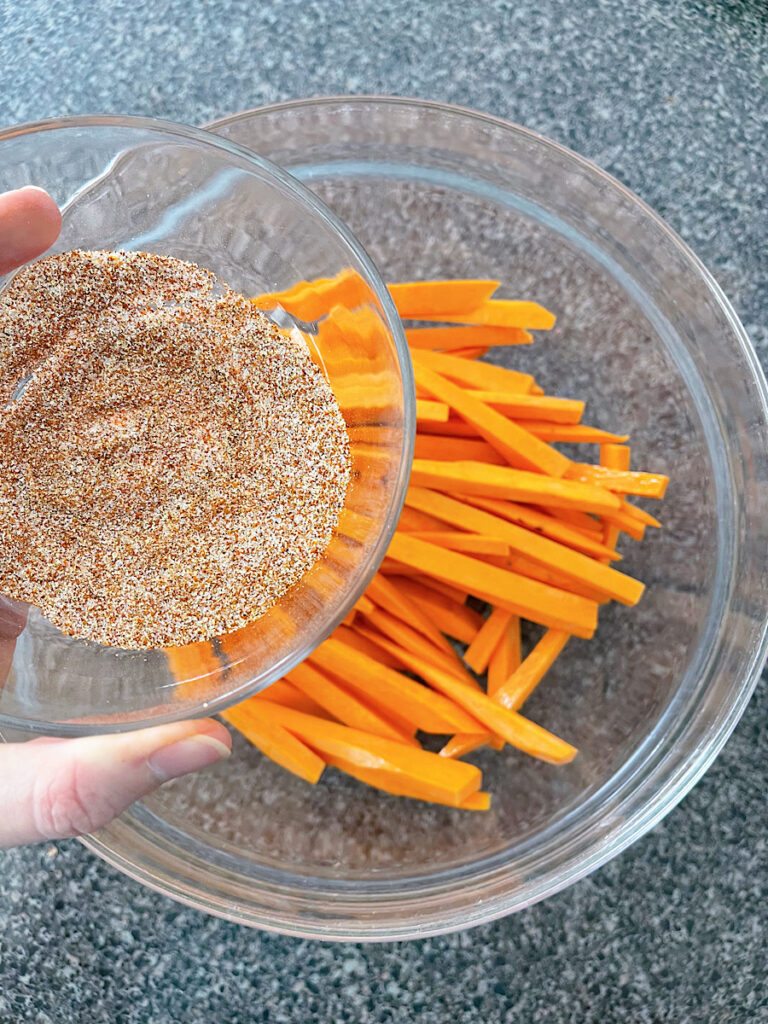 Dipping Sauces for Sweet Potato Fries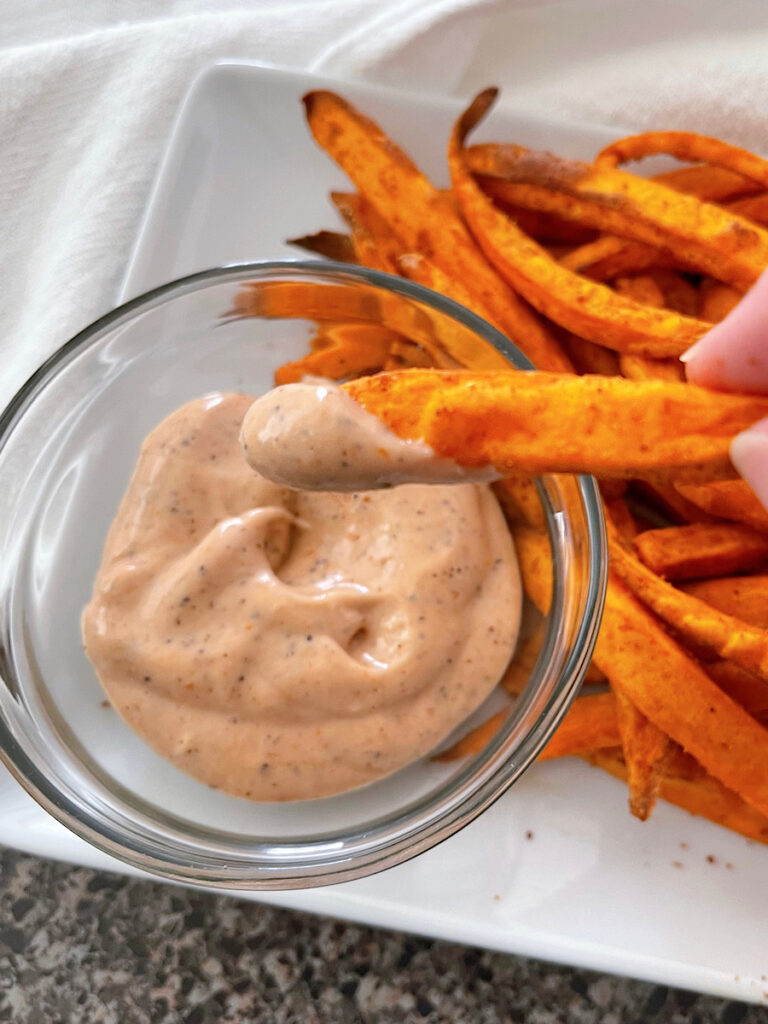 Can You Cook Frozen Sweet Potato Fries In an Air Fryer?
Yes, you can cook frozen sweet potato fries in an air fryer! Just be sure to increase the cooking time by a few minutes.
How to Keep Sweet Potato Fries From Getting Soggy
The key to crisp, delicious sweet potato fries is to make sure they're not crowded in the air fryer basket.
If you have too many fries in the basket, they'll steam instead of fry and you'll end up with soggy sweet potato fries.
So, make sure to cook them in batches if necessary.
Another tip is to let the fries cool for a few minutes before serving. This will help them to crisp up even more. Serve with your favorite dipping sauce and enjoy!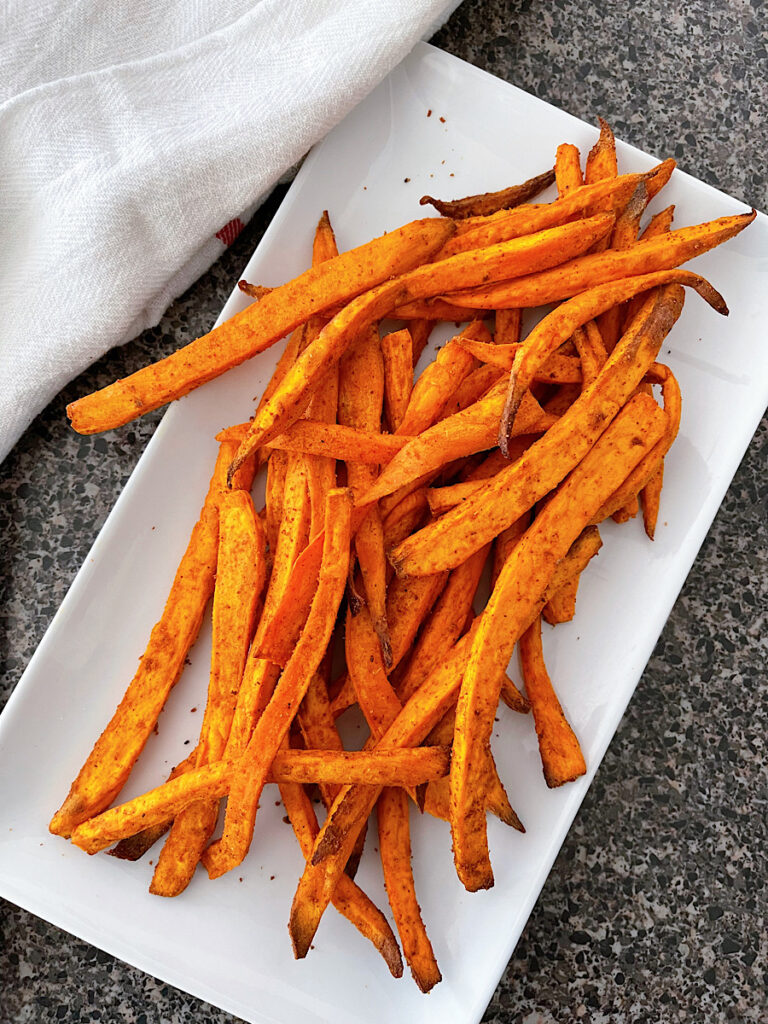 How to Store Leftovers
Leftover sweet potato fries can be stored in an airtight container in the fridge for 3-5 days. Reheat in the air fryer or in the oven at 400 degrees until heated through. Enjoy!
What to Serve With Sweet Potato Fries
I'd love to hear from you! Leave a rating and comment below, or snap a photo and tag me on Instagram (@mommymouseclubhouse)!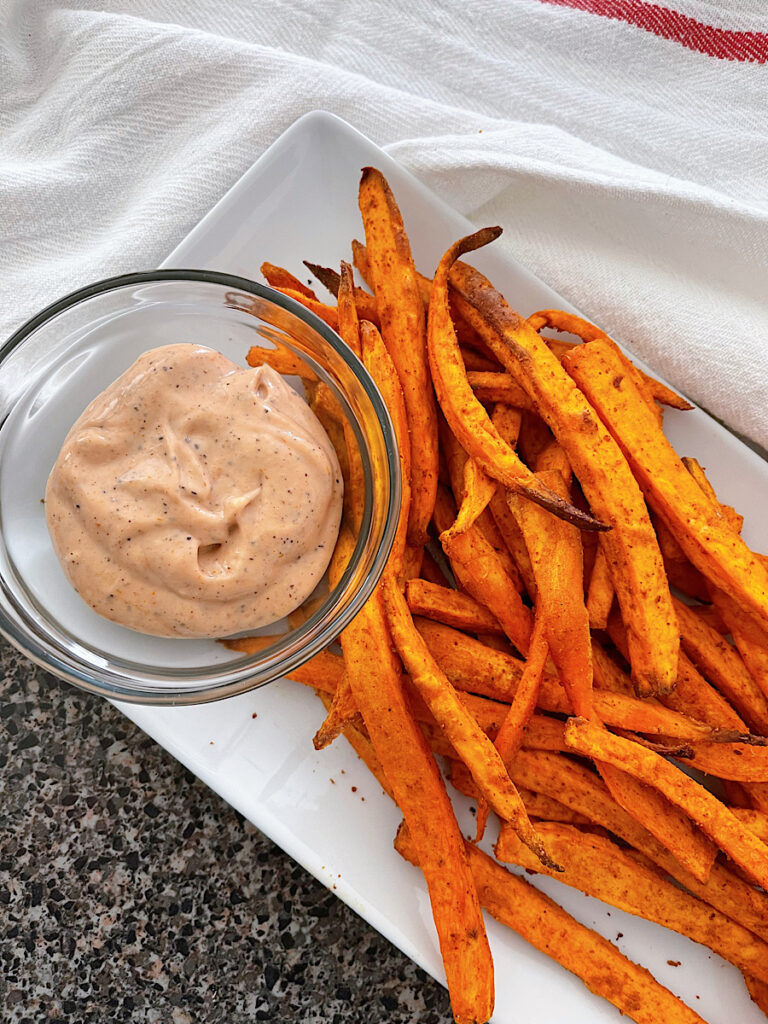 More Easy Air Fryer Recipes
Pin for later: