Air Fryer S'mores are a quick and easy way to enjoy a classic summer treat without a campfire! All you need for this tasty treat are marshmallows, graham crackers, chocolate and an air fryer and you will have a house full of happy campers!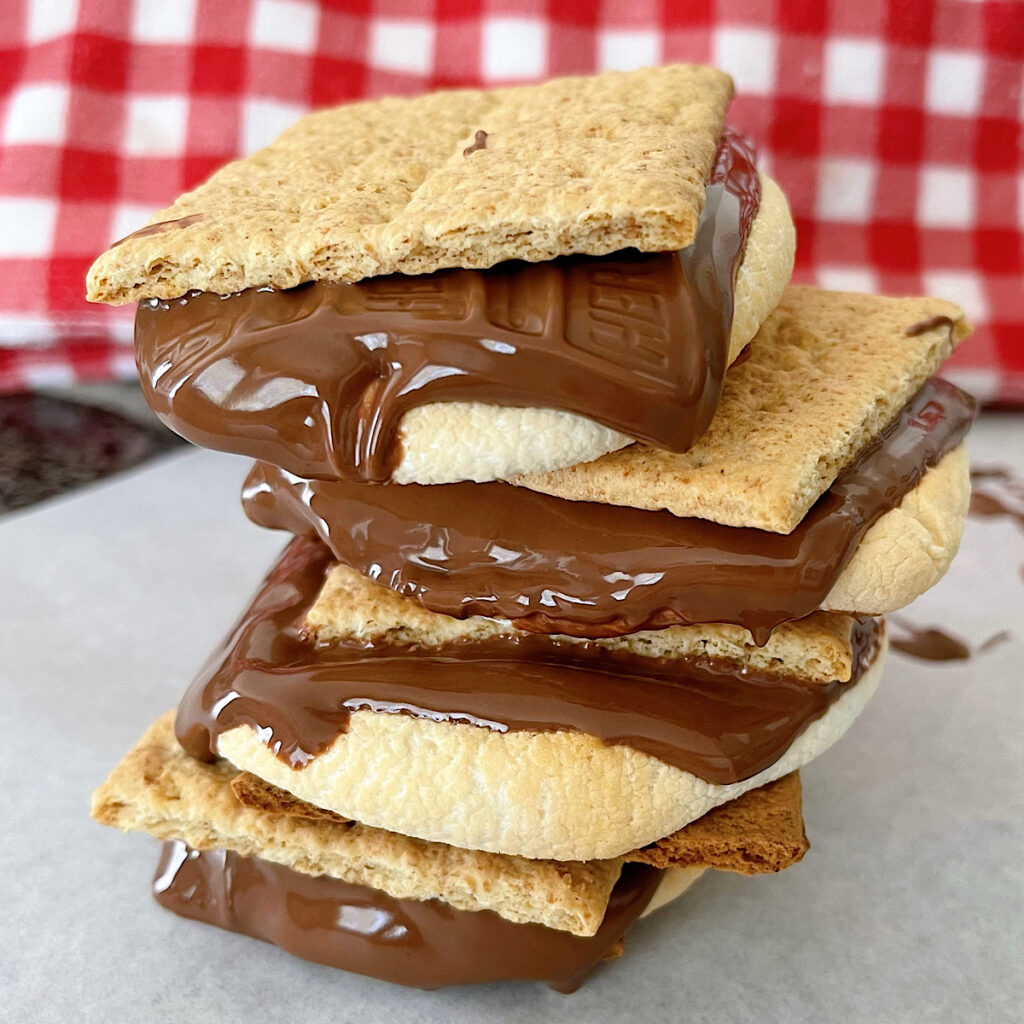 This post may contain affiliate links. When you click on these links, I get a small percentage back at no cost to you! For more information see my disclosure policy.
Below you will find tips, tricks and helpful hints for making this recipe including step by step instructions with pictures. If you would like to go directly to the recipe, scroll down to the recipe card.
Why Make S'mores in an Air Fryer?
Air frying s'mores is a great way to make them without a campfire or needing to light any coals. It also cuts down on the mess that can come with making them the traditional way.
What is an air fryer and how does it work?
An air fryer is a kitchen appliance that uses hot air to cook food. It works by circulating hot air around the food, which cooks it evenly on all sides. Air fryer recipes are one of my favorites because they are quick and easy.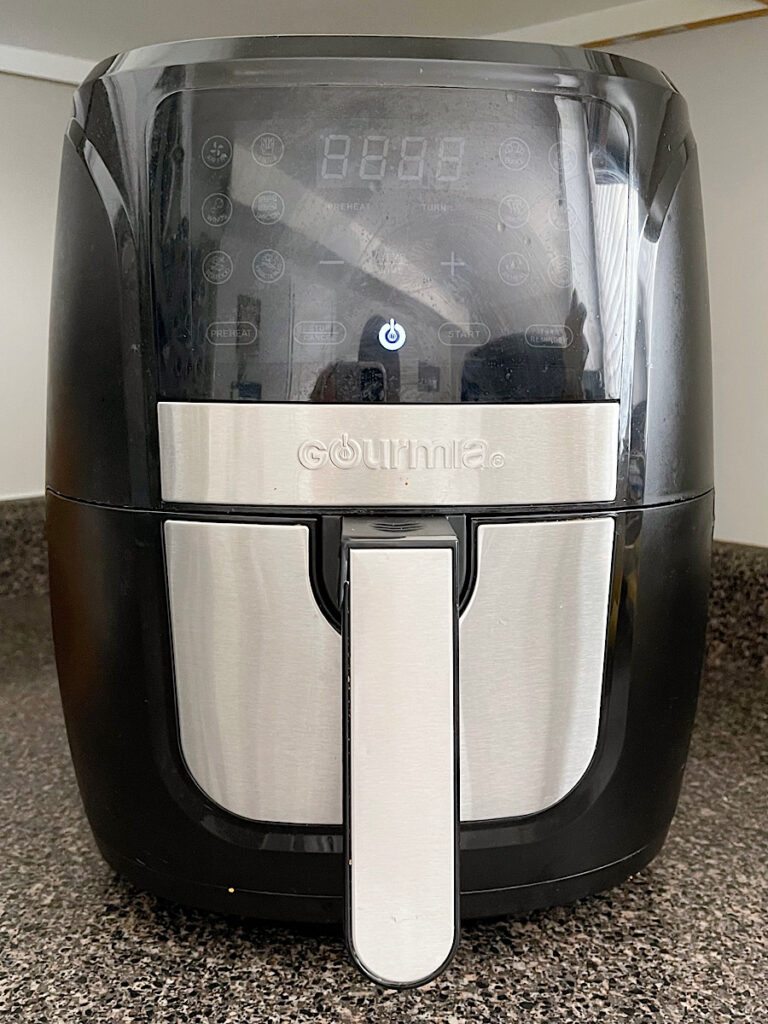 Ingredients Needed to Make S'mores
*Ingredient amounts are located in the recipe card at the end of this post.
Graham Crackers: You can use any brand of graham crackers for these air fryer s'mores. I have found the best graham crackers for s'mores are Honey Maid Graham Crackers! Tip: You can buy Honey Maid Graham Crackers at Costco for half the regular price at the grocery store!
Marshmallows: You will need large marshmallows for these air fryer s'mores. I like to use the Jet Puffed brand.
Chocolate: I like to use Hershey's chocolate bars for my air fryer s'mores, but you can use any type of chocolate that you like.
How Many Chocolate Bars Do You Need For S'mores?
You will need two chocolate bars for every four graham crackers. This is because the chocolate bars are broken in half and each air fryer s'more uses one half of a chocolate bar.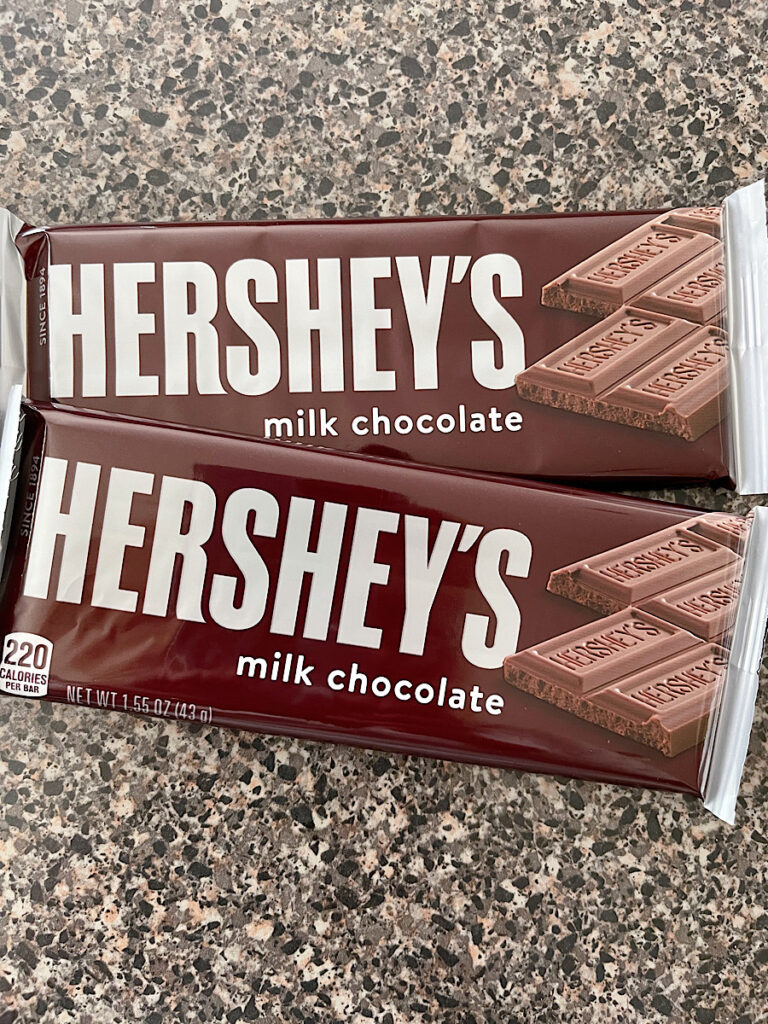 What Temperature is Best to Air Fry S'mores?
I like to air fry my s'mores at 400 degrees for 2-3 minutes. This gives the marshmallows time to get nice and golden brown without burning them.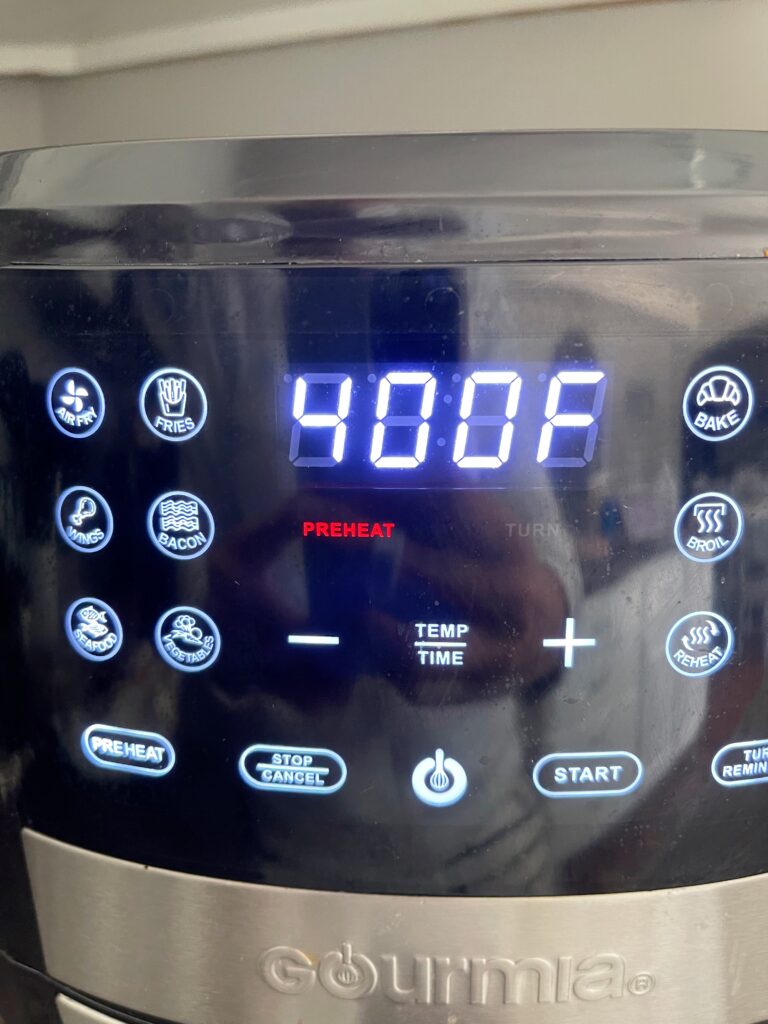 How Many S'mores Can You Fit in an Air Fryer?
The number of s'mores you can fit in your air fryer will depend on the size of your air fryer. I have a 4 quart air fryer and can fit six air fryer s'mores in it at one time.
How to Make S'mores in an Air Fryer
[1] Preheat your air fryer to 400 degrees Fahrenheit.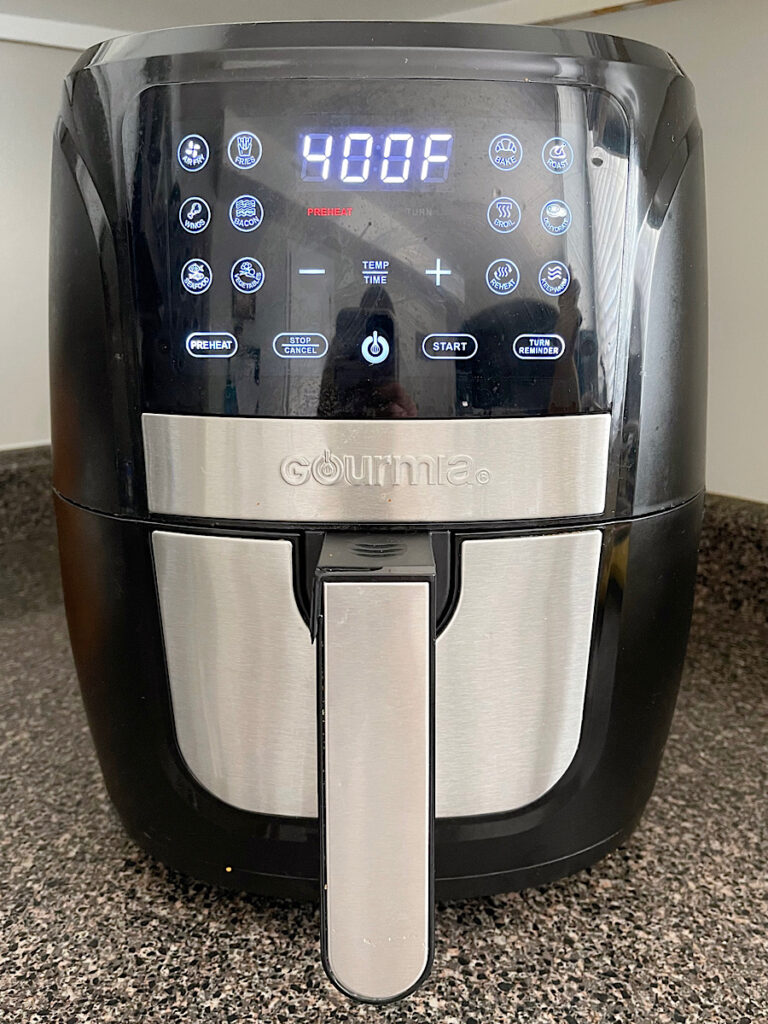 [2] Place four graham cracker halves in the air fryer basket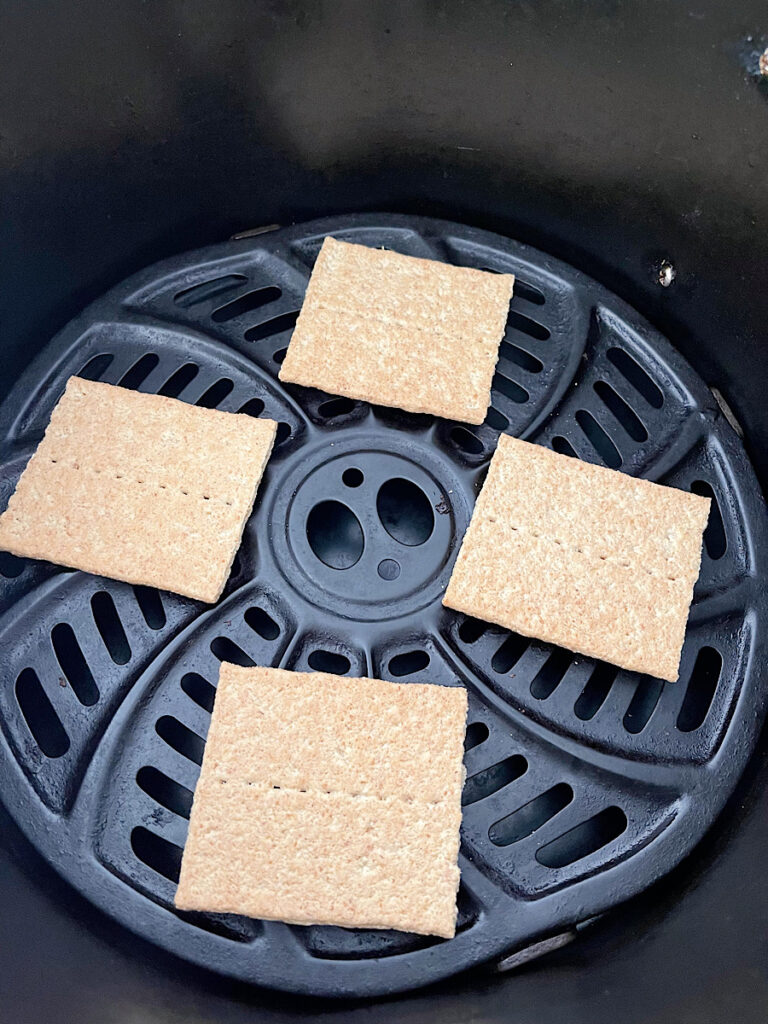 [3] Cut a large marshmallow in half and place the sticky side down on top of each graham cracker half.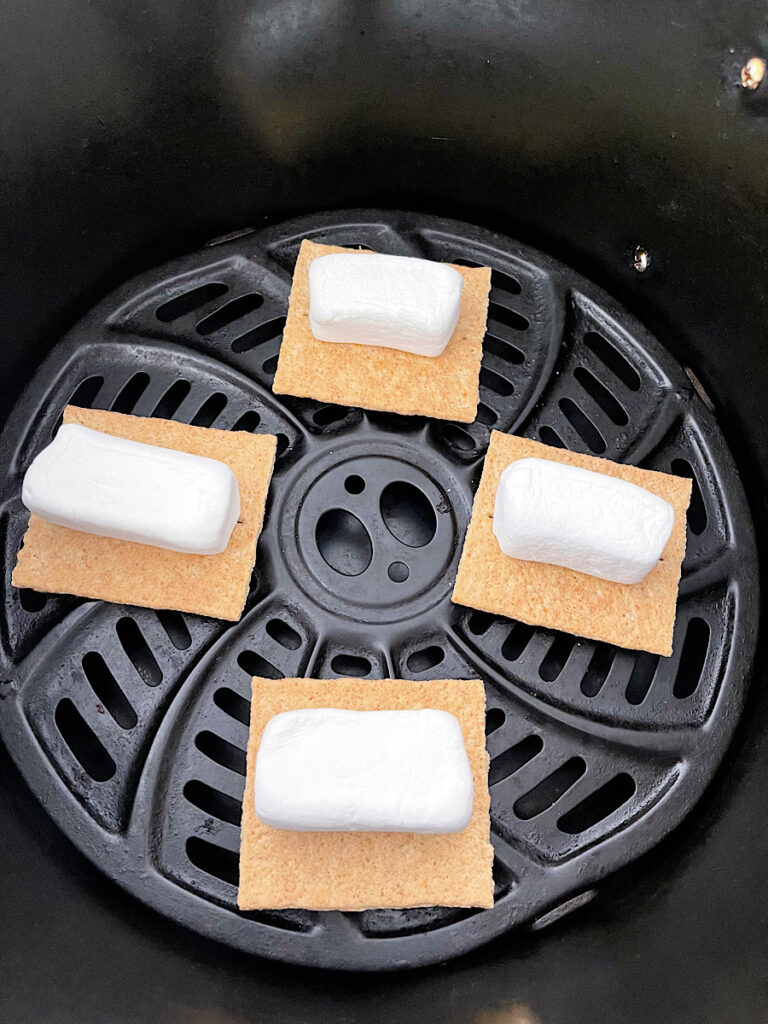 [4] Air Fry the s'mores for 2-3 minutes until the marshmallows begin to turn golden brown on top.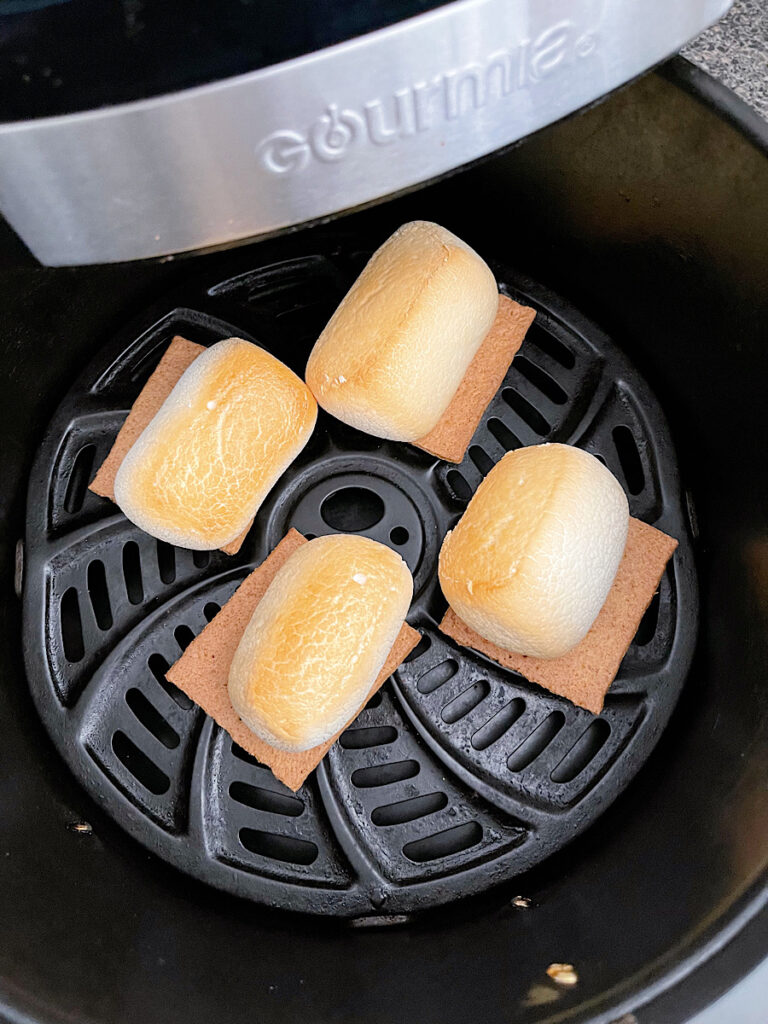 [5] Top each marshmallow with one half of a chocolate bar and the other graham cracker half. If you want your to melt the chocolate, you can air fry the s'mores for another 10-15 seconds.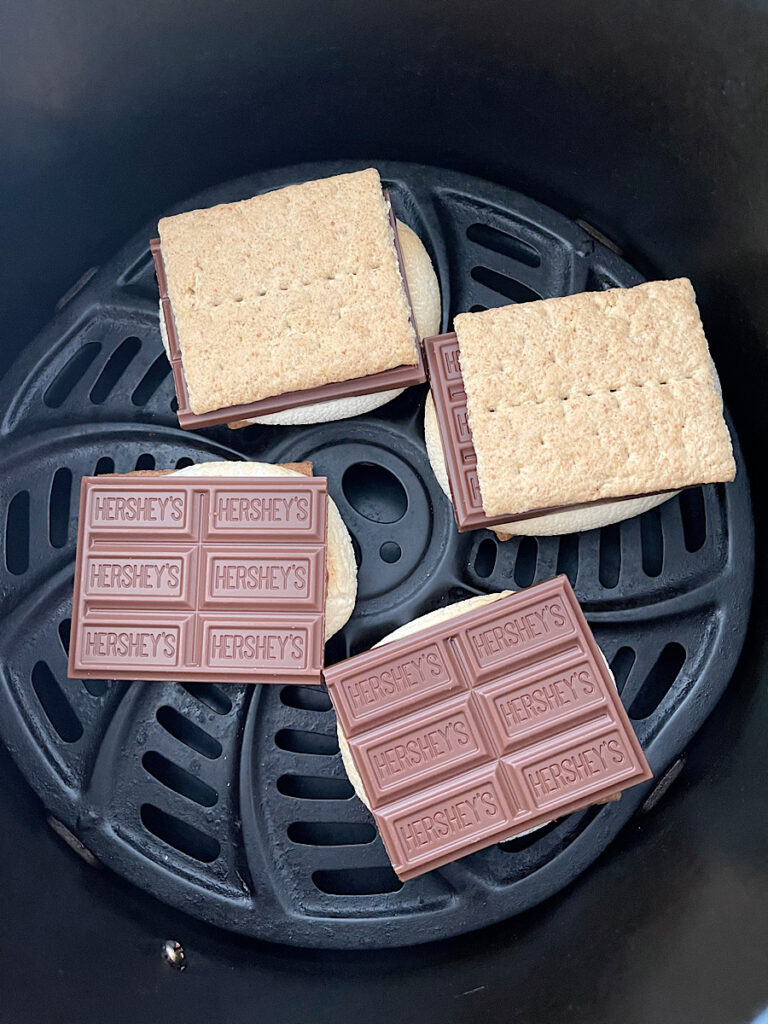 [6] Remove the S'mores from the air fryer and enjoy!
Can I Cook S'mores in the Oven Instead?
Yes, you can cook your s'mores in the oven! Just preheat your oven to 350 degrees Fahrenheit and place the graham crackers on a baking sheet. Top each graham cracker with a marshmallow and a piece of chocolate. Place the baking sheet in the oven and bake for 5-7 minutes, or until the marshmallows are golden brown. Remove from the oven and enjoy!
How to Store S'mores
If you have any air fryer s'mores leftovers, they can be stored in an airtight container at room temperature for up to two days. I do not recommend freezing air fryer s'mores as the marshmallows will become hard and the chocolate will become dull.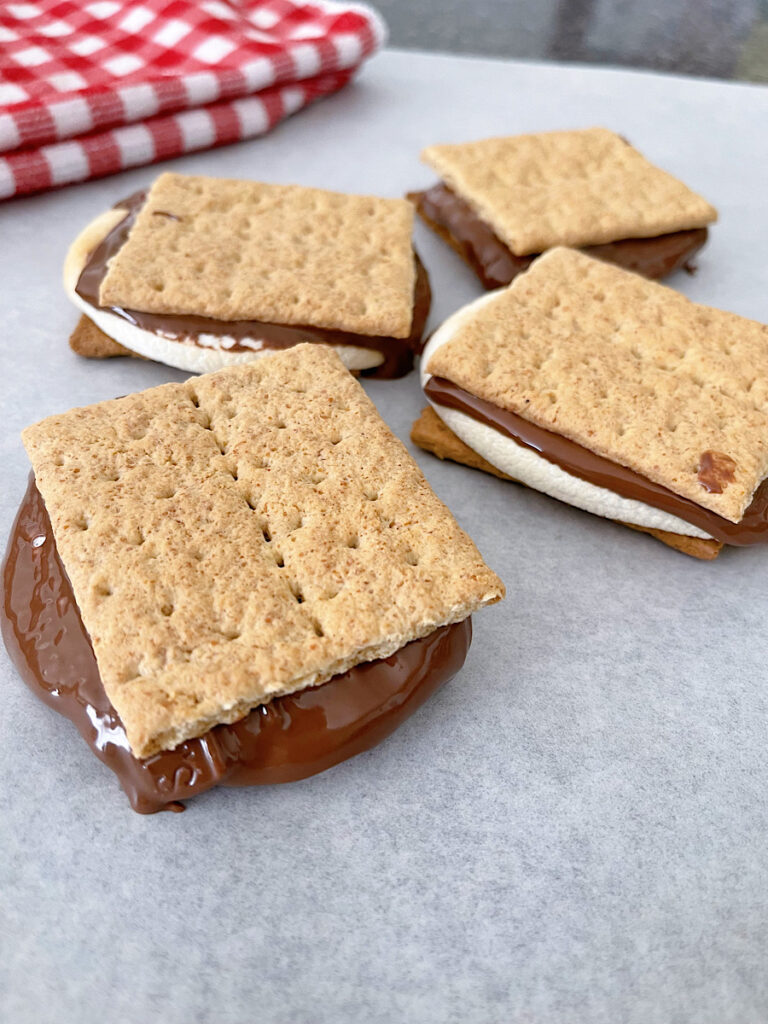 What Size Marshmallows Are Best Air Fryer S'mores?
You will want to use large marshmallows for these s'mores. This is because they will puff up and become golden brown on the outside while staying soft and gooey on the inside. If you use small marshmallows, they will not puff up as much and will be more likely to burn.
I like to use these S'mores Marshmallows because they have the same shape as the graham crackers and chocolate, which makes it easier to put together.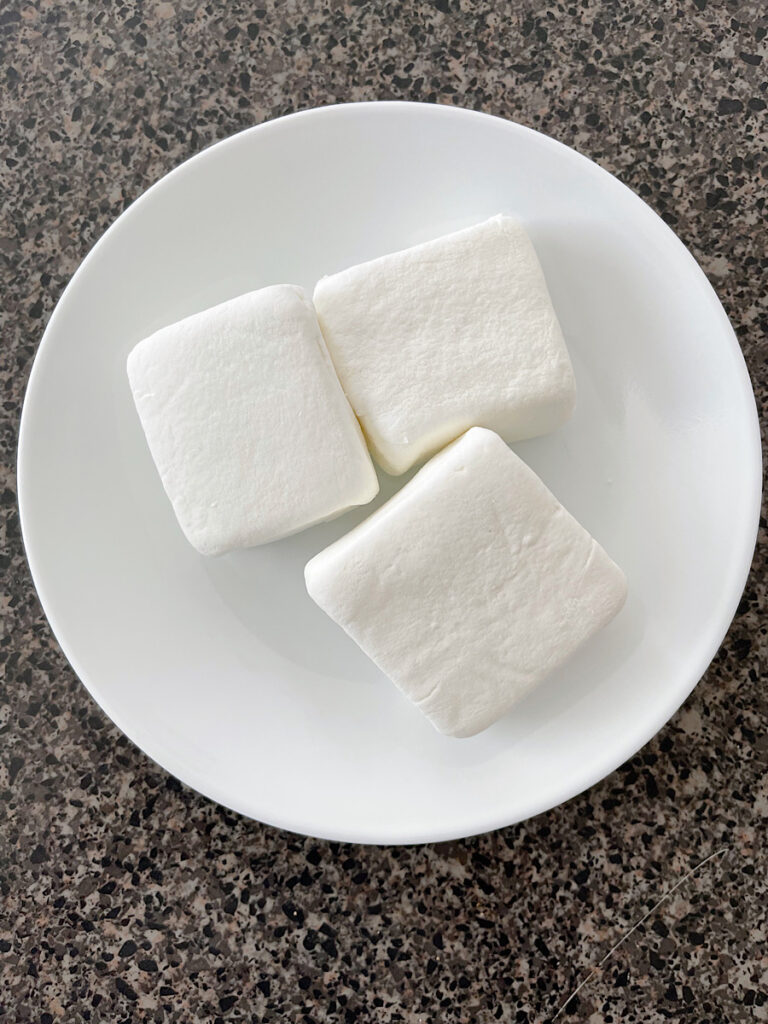 Variations on the classic S'more recipe
There are many variations on the classic s'more recipe that you can try! Here are a few of my favorites:
Peanut Butter S'mores: Top your s'mores with a layer of peanut butter before adding the chocolate.
Nutella S'mores: Swap out the chocolate for Nutella Hazelnut Spread.
Marshmallow-Only S'mores: Omit the chocolate and graham crackers and just air fry the marshmallows for a quick and easy treat!
Can I Place Parchment Paper in the Air Fryer Under the S'mores?
Yes, you can place parchment paper in the air fryer under the s'mores to prevent them from sticking. I do not recommend using foil as it can cause the air fryer to overheat.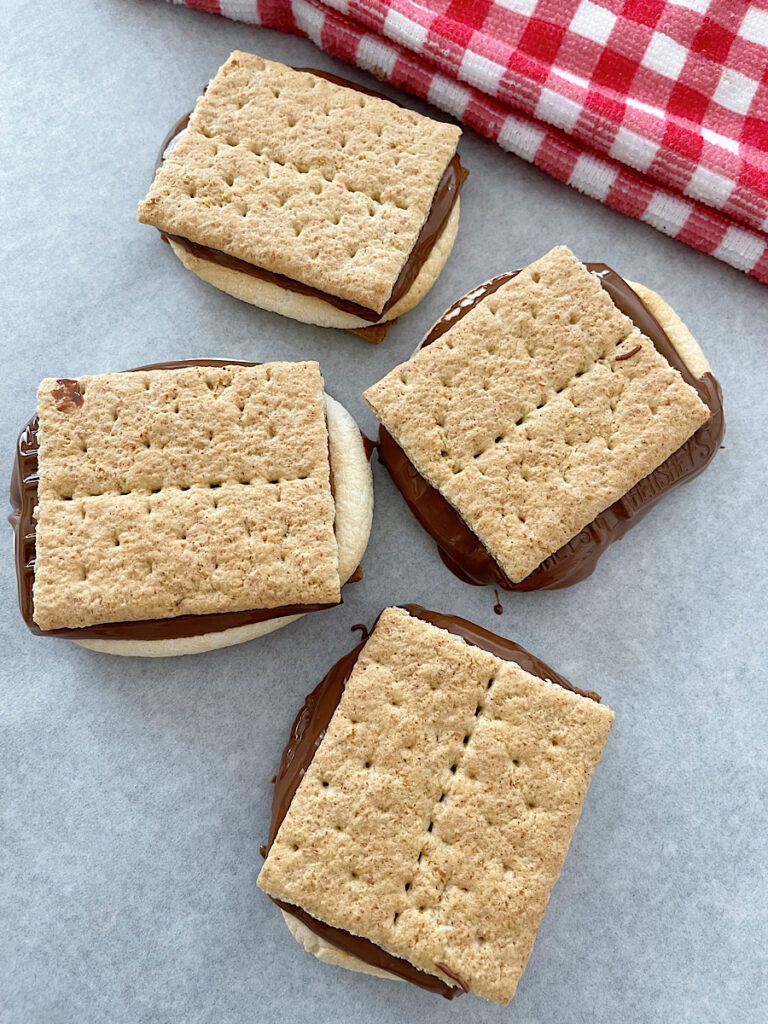 What Other Treats Can You Make in an Air Fryer?
Air Fryer S'mores are just one of many delicious treats that you can make in an air fryer! Here are a few of my other favorite air fryer recipes:
Do you have an air fryer? What is your favorite thing to make in it? Let me know in the comments below!
Pin this recipe: