This old-fashioned chocolate malt is a creamy ice cream shake made with vanilla ice cream, chocolate syrup, milk, and malted milk powder. Just like the best chocolate milkshake dessert you get from an old-fashioned ice cream shop to satisfy your sweet tooth.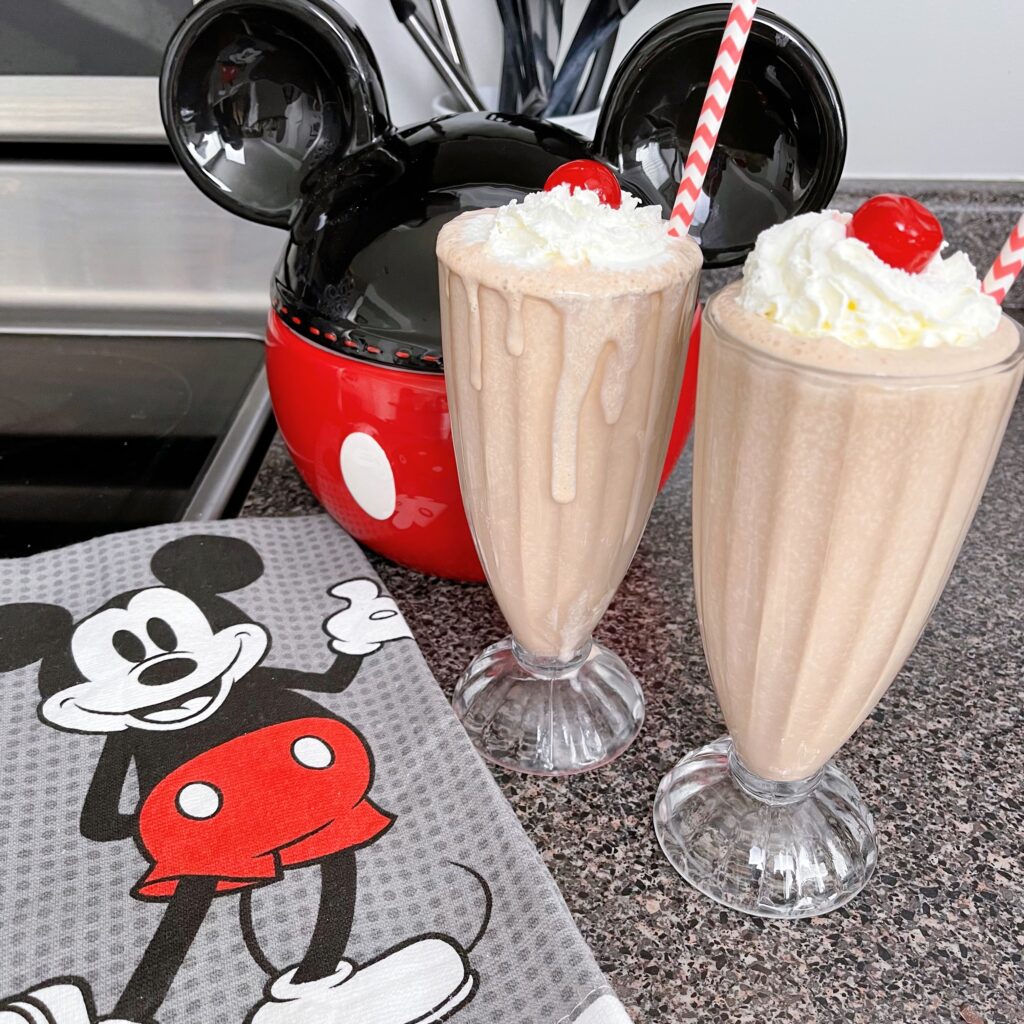 This post may contain affiliate links. When you click on these links, I get a small percentage back at no cost to you! For more information see my disclosure policy.
Below you will find tips, tricks and helpful hints for making this recipe including step by step instructions with pictures. If you would like to go directly to the recipe, scroll down to the recipe card.
Why You'll Love This Recipe
A good old-fashioned chocolate malt is one of the best ice cream treats ever. I grew up with this nostalgic treat when visiting ice cream shops and diners with my family.
The combo of vanilla ice cream, chocolate, and malt make it the best thick chocolate milkshake.
My dad was obsessed with chocolate malts. A thick chocolate shake is just not the same without a scoop of malted milk. In fact, he had a love for chocolate malts from Disneyland.
There was an ice cream stand at Disney California Adventure that we had to stop at every time we visited that sold chocolate malts, unfortunately that stand no longer exists, but more on that later.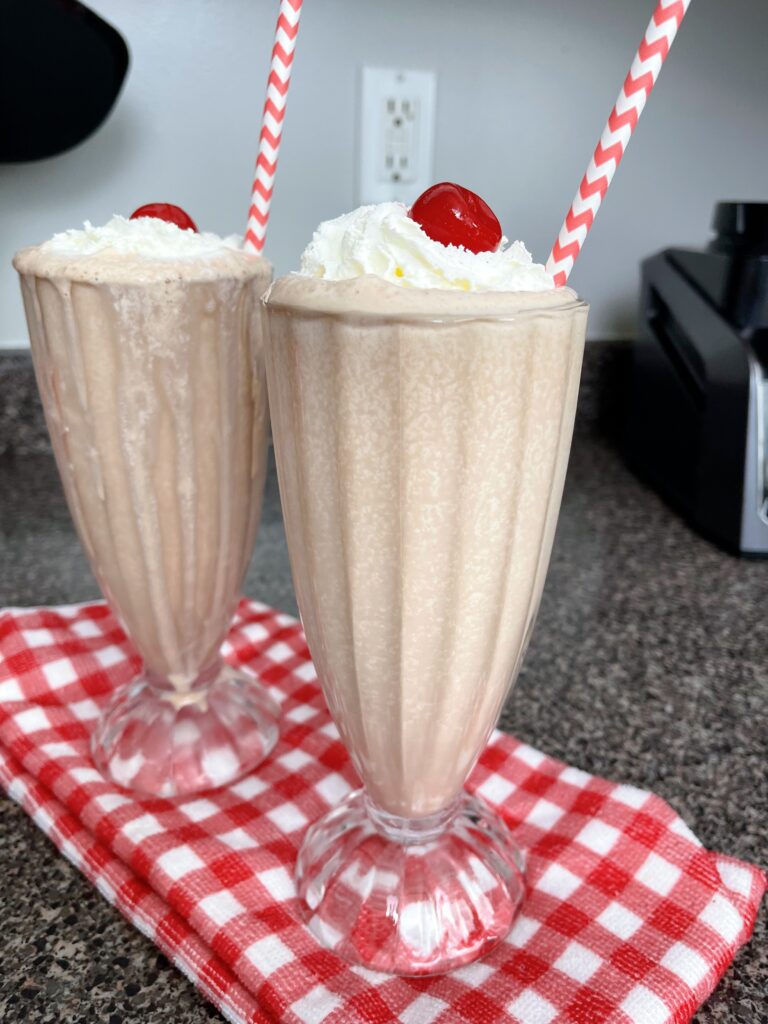 I consider myself a chocolate malt expert, because I basically made one for my dad almost every single night. I can't tell you how many blenders we went through because of my dad's ice cream habit.
My dad passed away recently, and I have been making chocolate malts for my kids in an effort to feel closer to him. And now I'm sharing my recipe with you!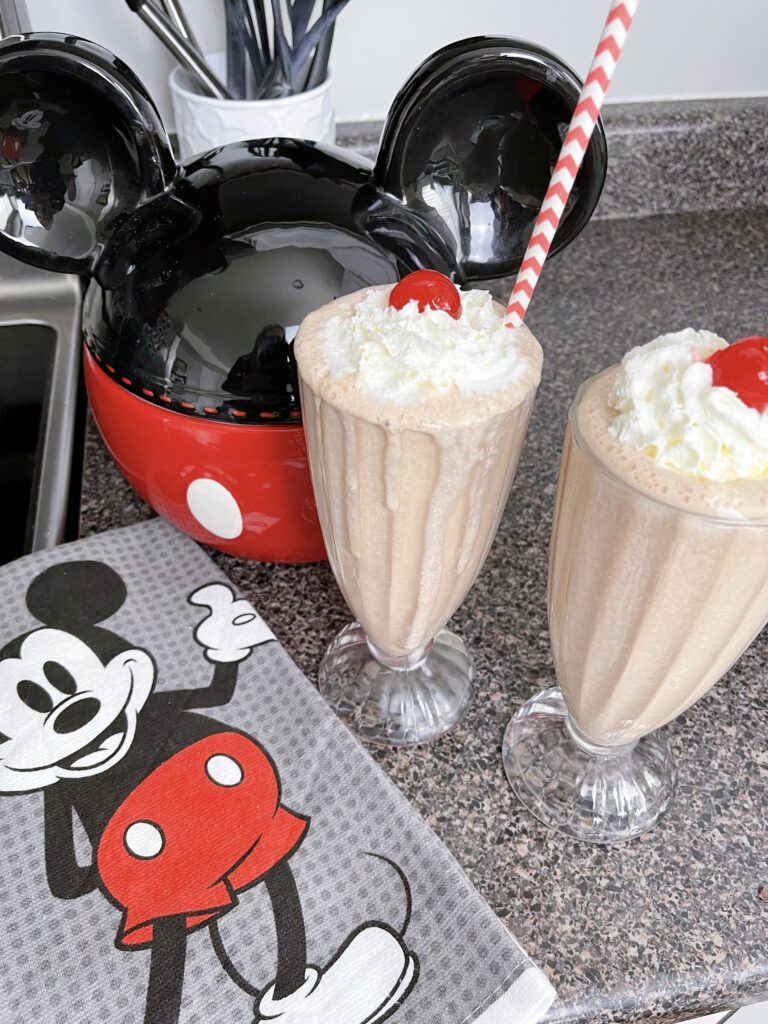 What is Malted Milk Powder?
Malted milk powder is a unique type of flavored milk powder. It has a long shelf life and can be found near the hot cocoa mixes in most grocery stores.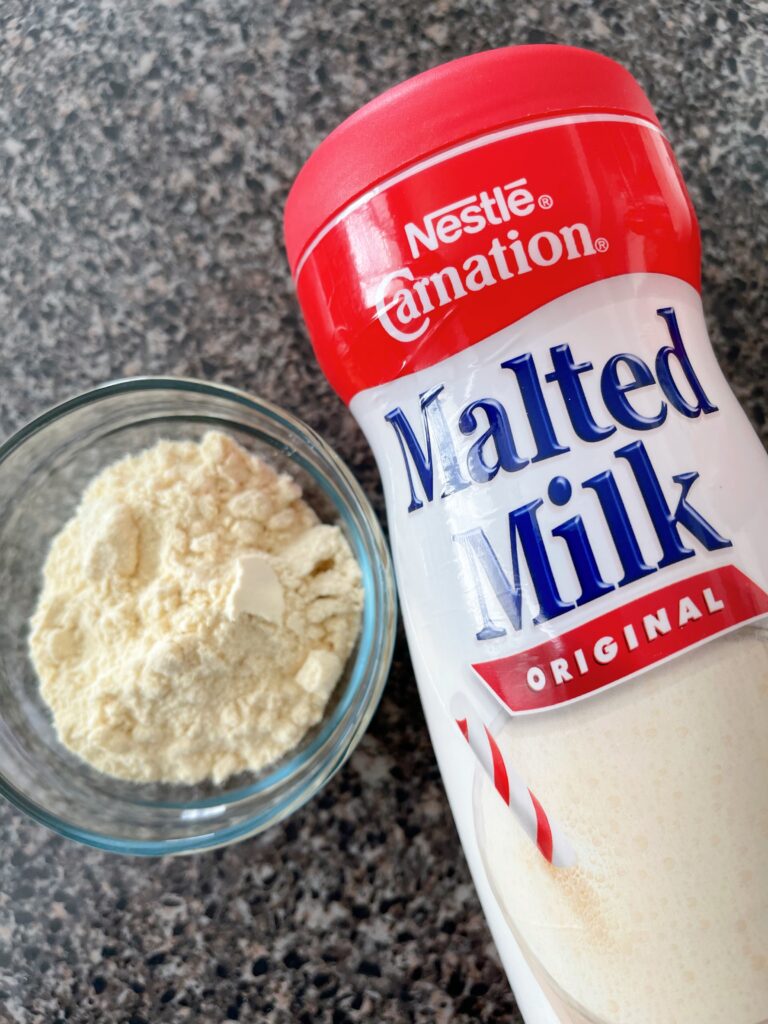 What Does Malt Taste Like?
The malt flavor comes from barley or other types of grain that have been malted, which means they've been allowed to sprout and then dehydrated. Malting grain imparts a mellow, nutty flavor and aroma to the finished malt beverage.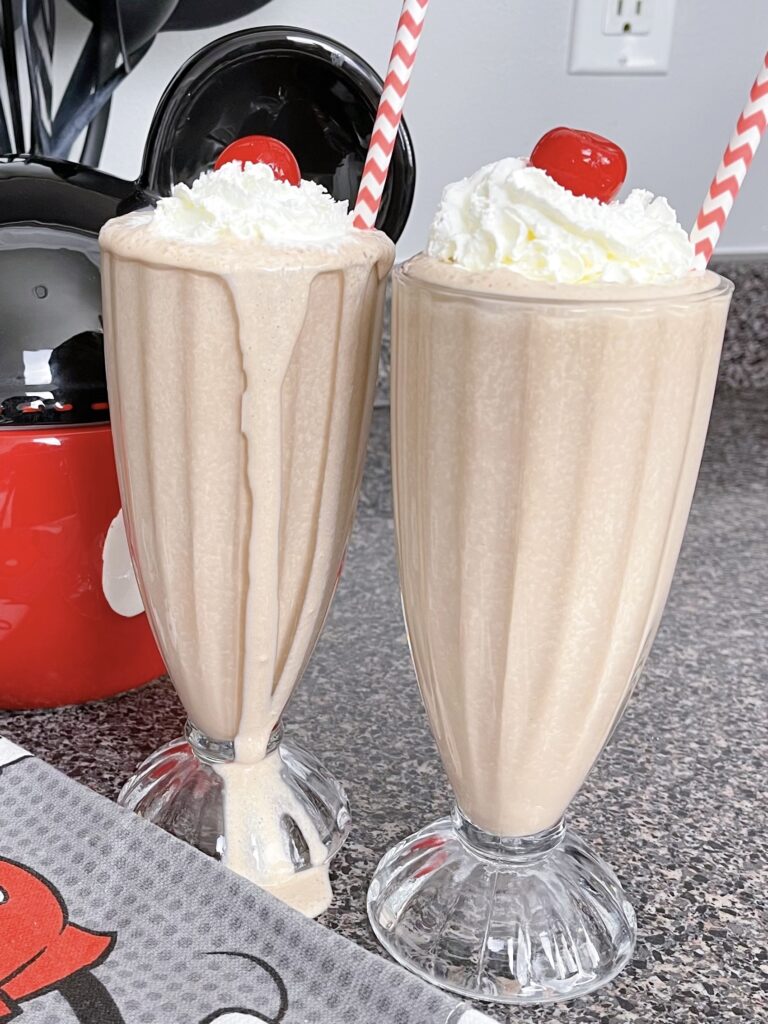 What is Malt Powder?
Malt powder is very finely ground malted milk product that dissolves easily in water or milk to produce a drink with a rich, creamy taste and distinctive flavor.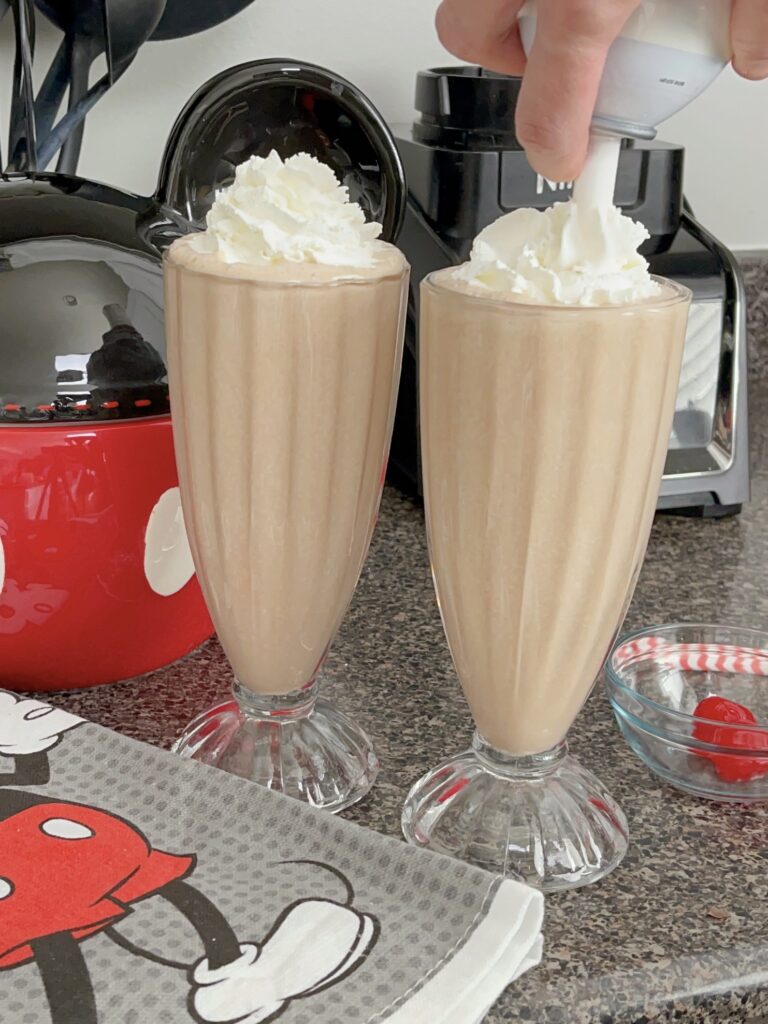 What Ice Cream is Best for a Chocolate Malt?
I like to use hard scooped vanilla ice cream to make chocolate malts. I have had them made with soft serve ice cream, and the consistency is just not the same.
I have also had them made with chocolate ice cream, and I feel that the chocolate flavor over powers the flavor of the malt, which should be the star of the show.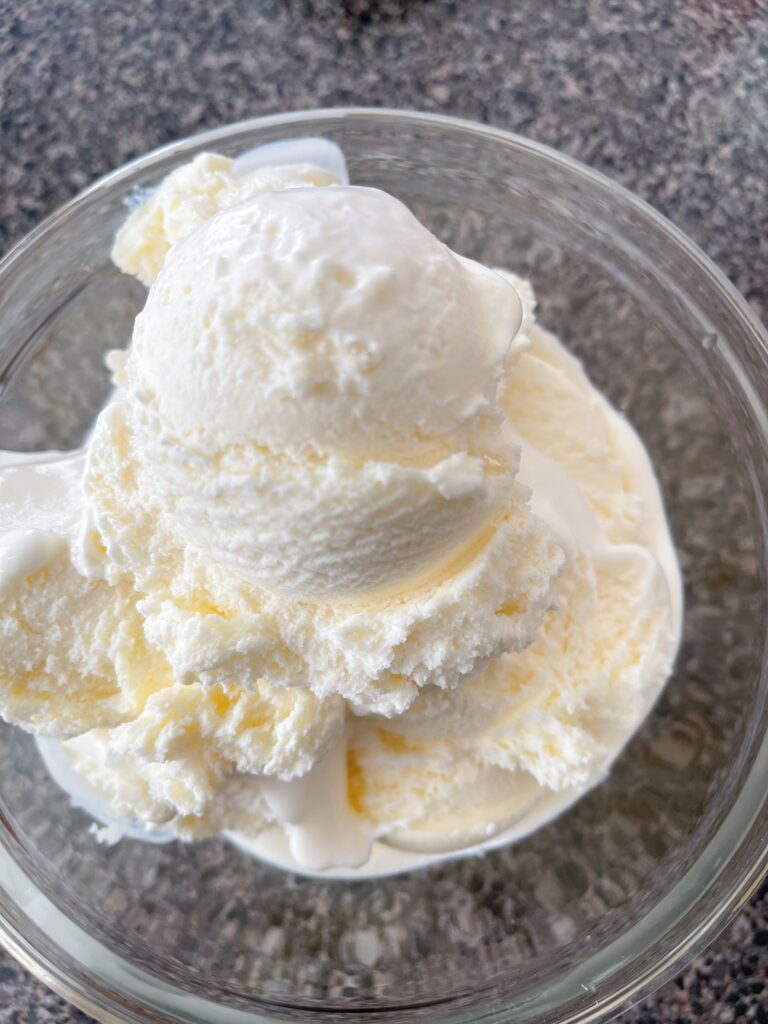 Where to Get a Chocolate Malt at Disneyland?
As I mentioned earlier, my dad loved to get a chocolate malt at Disneyland, and I am very obsessed with Disney, so of course this section belongs in this post!
Back before Cars Land, and before even Bugs Land existed, there was a farm at Disney California Adventure. It was here that there was a small ice cream stand that sold my dad's favorite chocolate malts which were great on a hot summer day.
With the absence of that, here is where you can currently get a delicious chocolate malt when visiting the Disneyland resort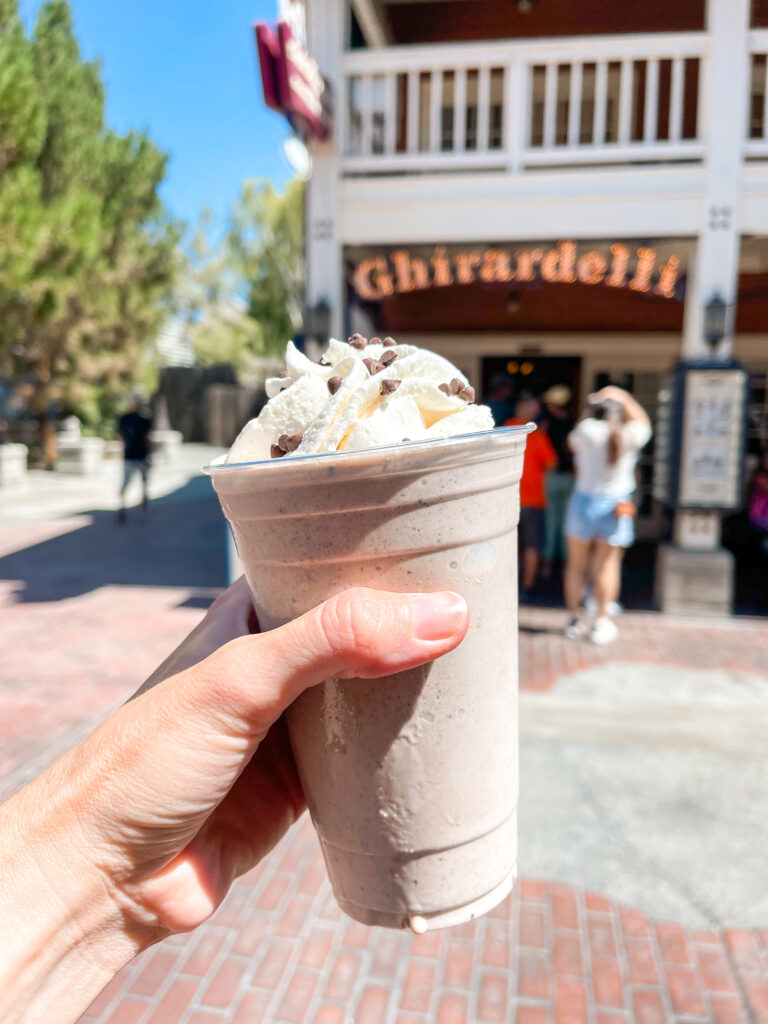 Where to Get a Chocolate at Walt Disney World?
While we're at it, here is where you can get a chocolate malt at Walt Disney World as well: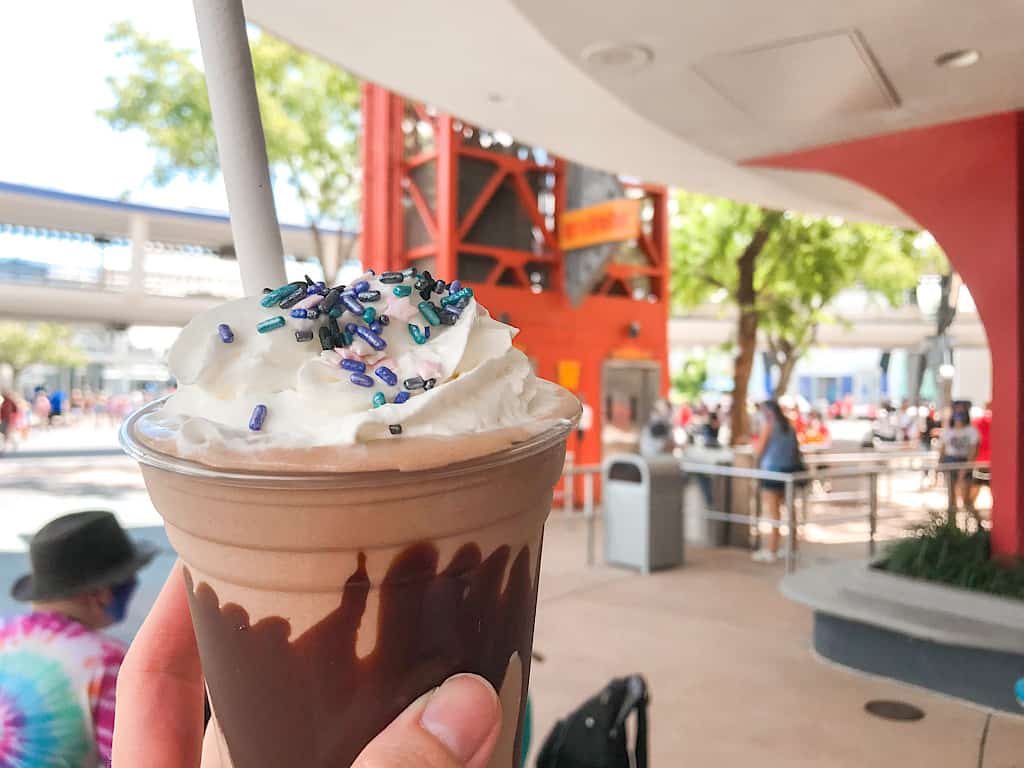 Helpful Kitchen Tools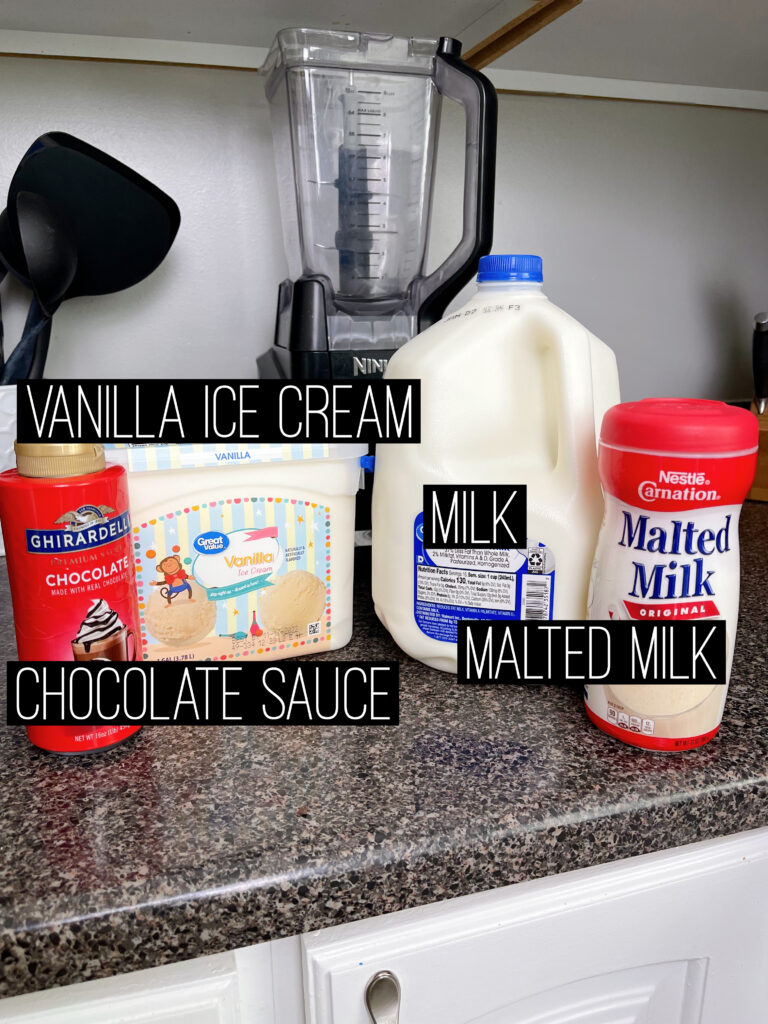 Ingredients for Old-Fashioned Chocolate Malt
*Ingredient amounts are located in the recipe card at the end of this post.
Vanilla Ice Cream– You can use any variety of vanilla ice cream. You will need a few scoops of ice cream to make 2 cups. Add a teaspoon of vanilla extract if you are a vanilla fan.
Chocolate Sauce– Any brand of chocolate sauce will work. I prefer to use Ghirardelli or Hershey's. You will only need a few tablespoons of chocolate syrup. Cocoa powder can be substituted.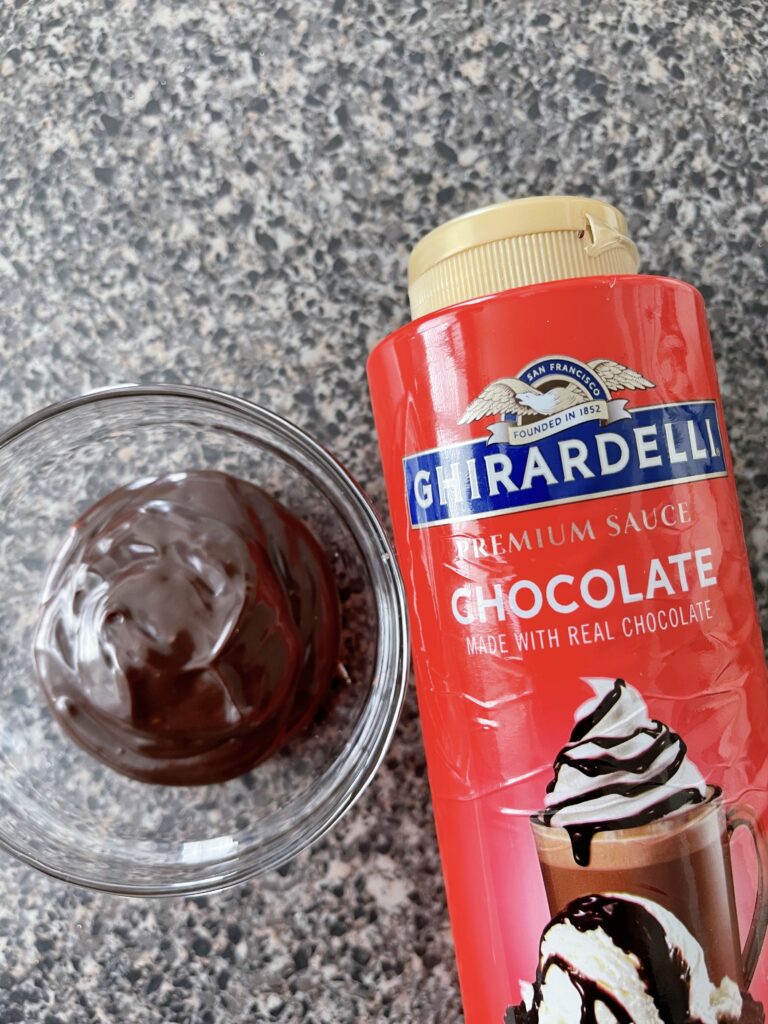 Malted Milk Powder– I use Carnation brand malted milk.
Milk– I use 2% milk, because that is what I usually have on hand. Feel free to use any type of milk, including whole milk. I don't recommend non-dairy milk, like almond milk or oat milk.
Toppings– Whipped Cream and a cherry!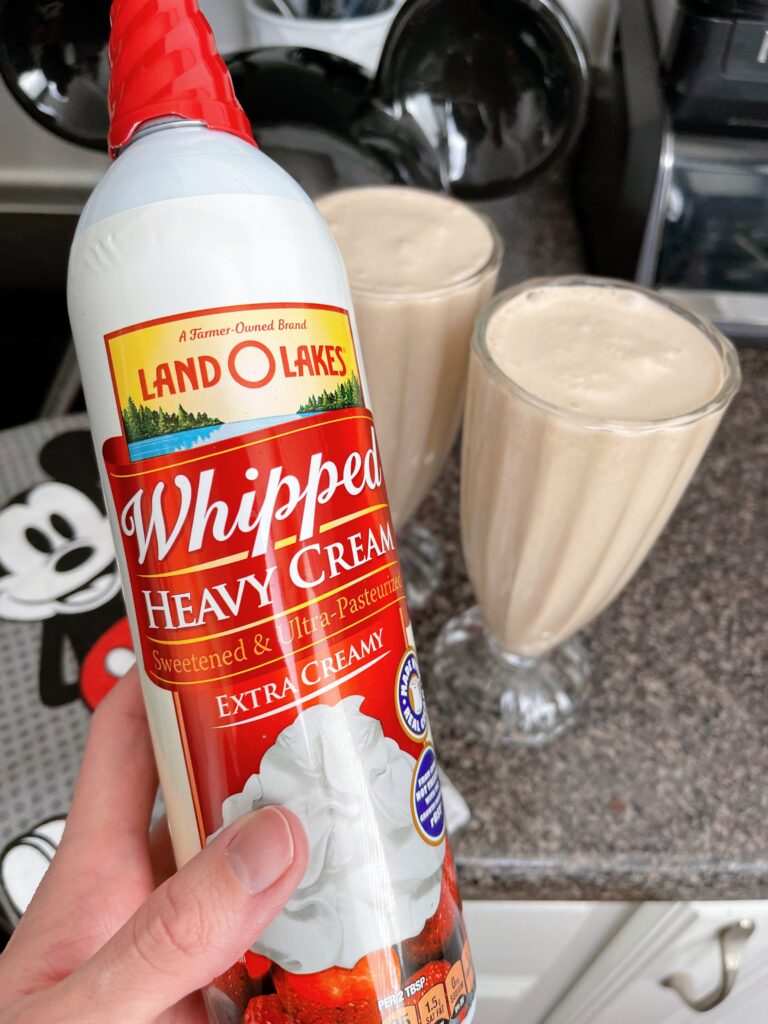 Step by Step Instructions
[1] Add the ice cream, milk, chocolate sauce and malted milk powder to a blender container.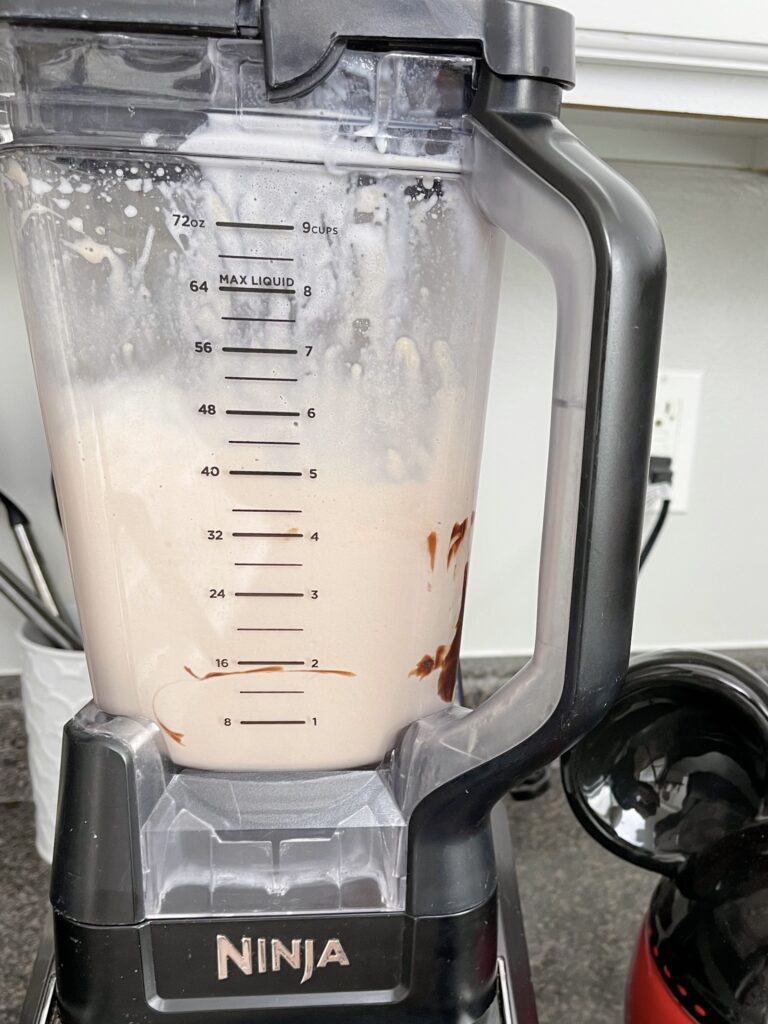 [2] Blend together until completely combined.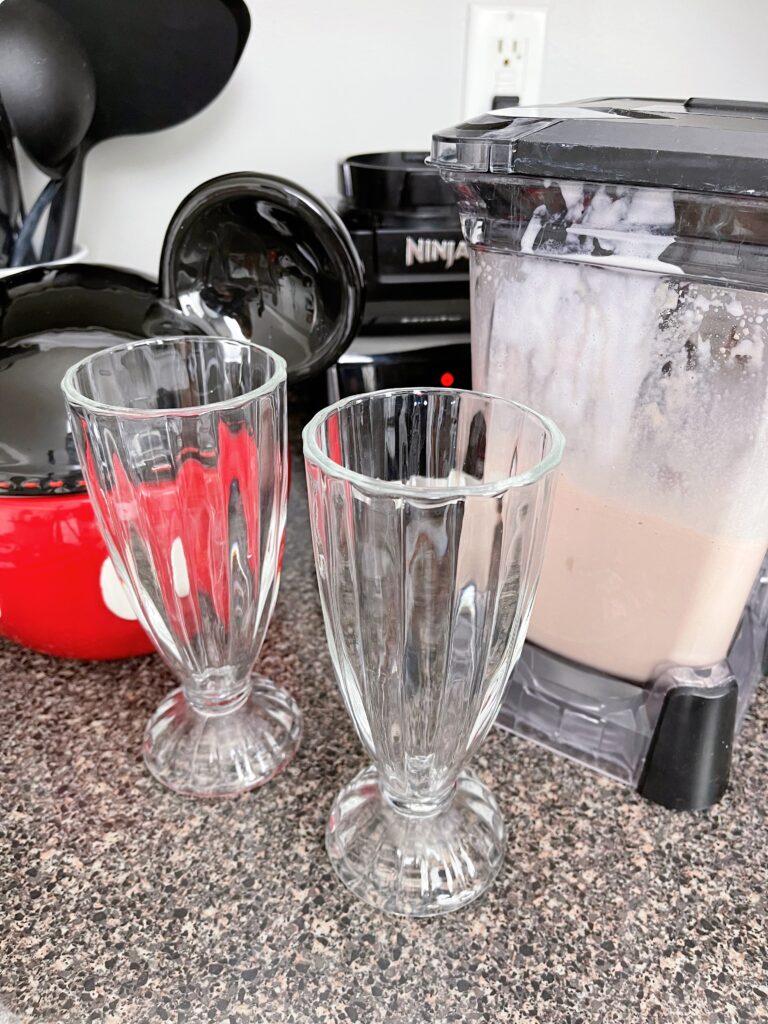 [3] Pour the chocolate malt mixture into a glass.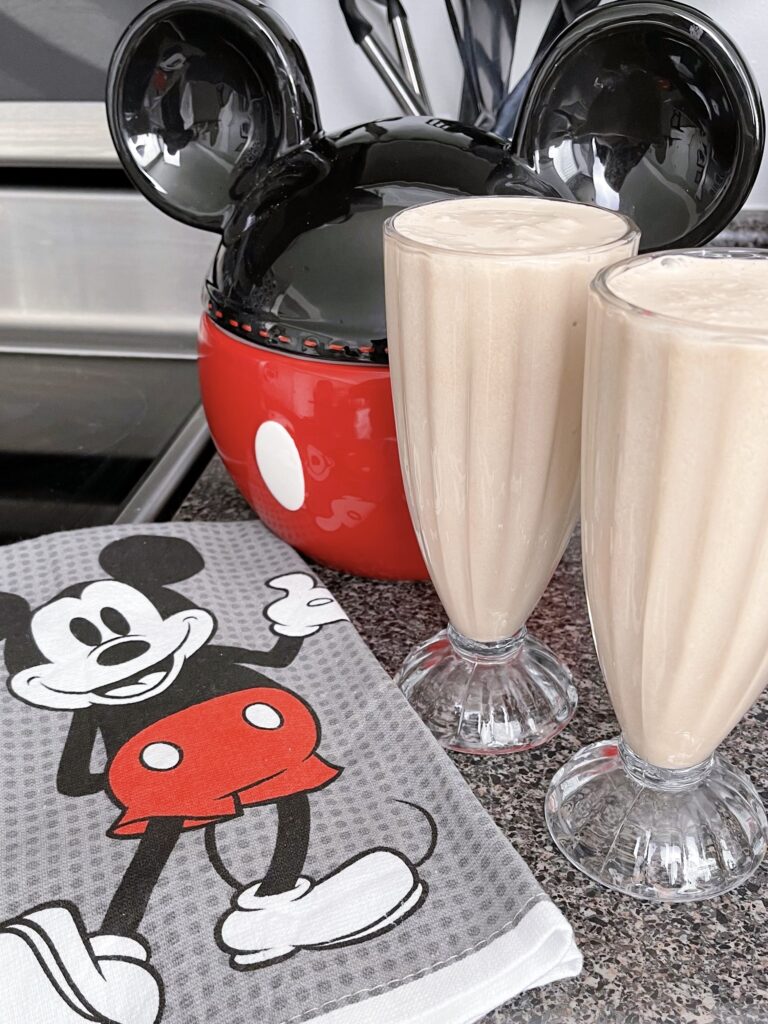 [4] Top with whipped cream and a cherry on top.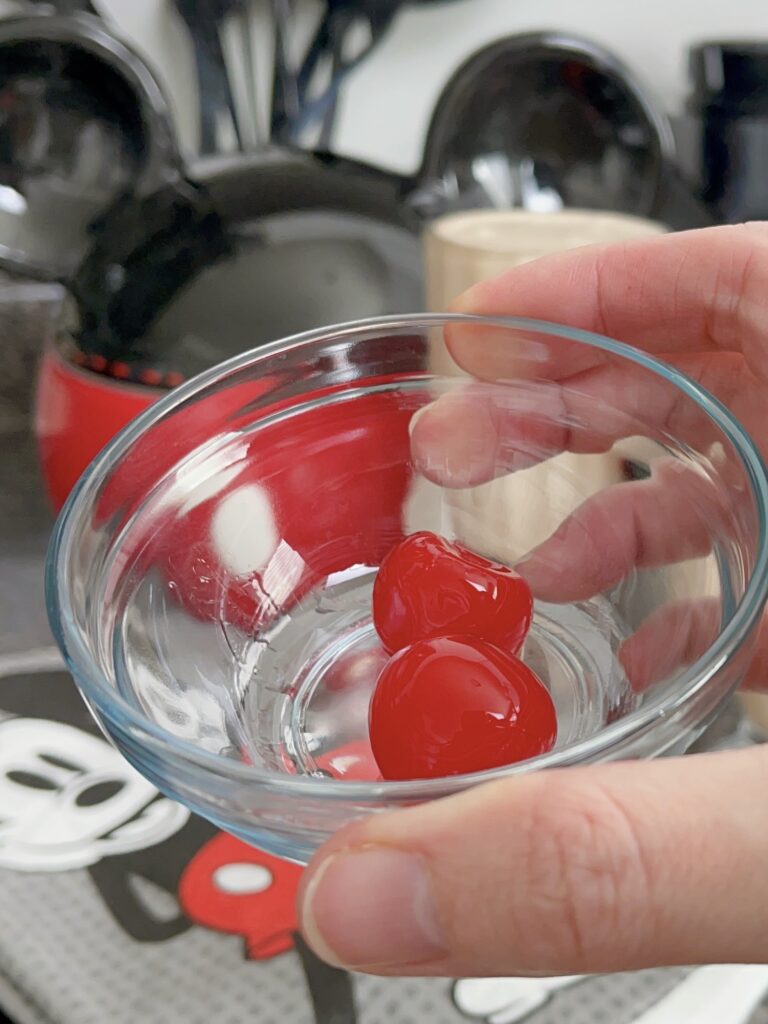 Other Ice Cream Treats to Try:
Final Thoughts
A chocolate malt is a classic old-fashioned creamy milkshake treat and it's not hard to see why. It's creamy, chocolaty, and filled with nostalgia of old-fashioned drive-in restaurants and soda shops.
Whether you love old-fashioned recipes or just need a tasty treat that doubles as comfort food, a homemade chocolate malt can bring a ray of sunshine into your day. Give it a try – you won't regret it!