The best sugar cookies decorated to look like Santa! Easy to make and assemble for adults and kids alike! The perfect Christmas cookies!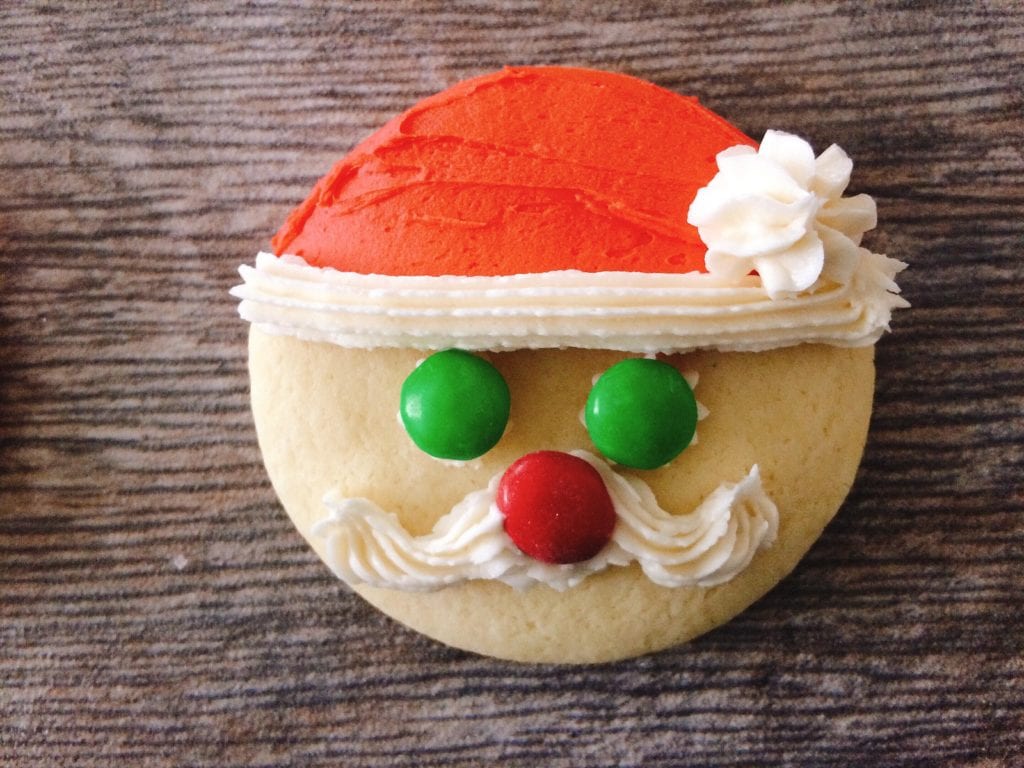 This post may contain affiliate links. When you click on these links, I get a small percentage back that helps me run my blog at no cost to you! For more information see my disclosure policy.
These adorable Santa Claus Cookies are a Christmas tradition in my family. My oldest son and I started making them for his preschool Christmas program a few years ago. Now it is requested every year by my kids and neighbors! They are so easy to decorate, they can easily be decorated by kids. Such a fun Christmas activity!
To make Easy Santa Claus Sugar Cookies, you'll first need to start with the Best Sugar Cookie Recipe. I have used this recipe for years and it has never failed me. After preparing the cookie dough, roll it out, and use a round cookie cutter or small cup to cut out the round shape. Prepare the vanilla buttercream frosting. Color about half of it red. Keep the other half white.
*Make this process even easier and faster, use store-bought refrigerated cookie dough and pre-made frosting.
Easy Santa Sugar Cookies Ingredients
Sugar CookiesSugar
-Butter
-Sugar
-Vanilla
-Eggs
-All-Purpose Flour
-Baking Powder
-Salt
Buttercream Frosting
-Butter
-Powdered Sugar
-Vanilla
-Milk
-Red Food Coloring
Cookie Assembly
-Red and Green M&M's or similar candy
Helpful Kitchen Tools
How to Decorate
1. Use a butter knife or small spatula to spread red frosting on the top 1/3 of the cookie.
2. Fill a piping bag with white frosting and a medium sized star tip. Trace a white line just below the bottom of the red frosting using the piping bag.
3. Pipe a large star on the right side of the cookie, just above the white line (the tip of Santa's hat)
4. Use the star tip to pipe two dots for Santa's eyes and two curves for his mustache.
5. Place two green M&M's on the white frosting dots for Santa's eyes.
6. Put a red M&M just above the mustache for his nose.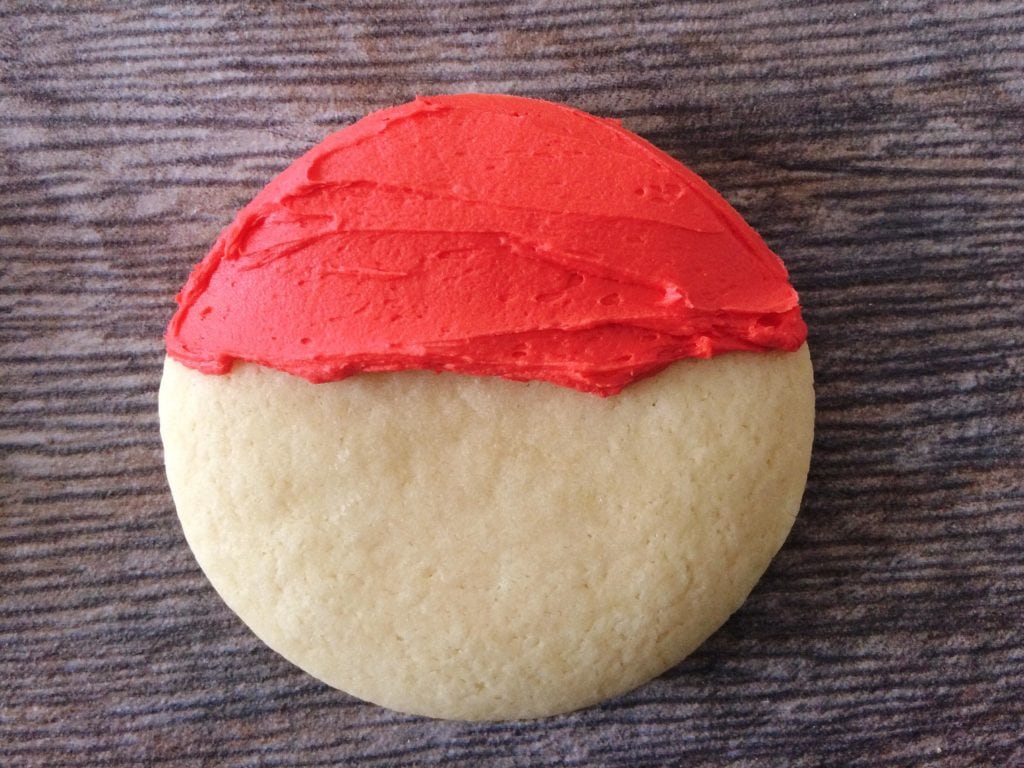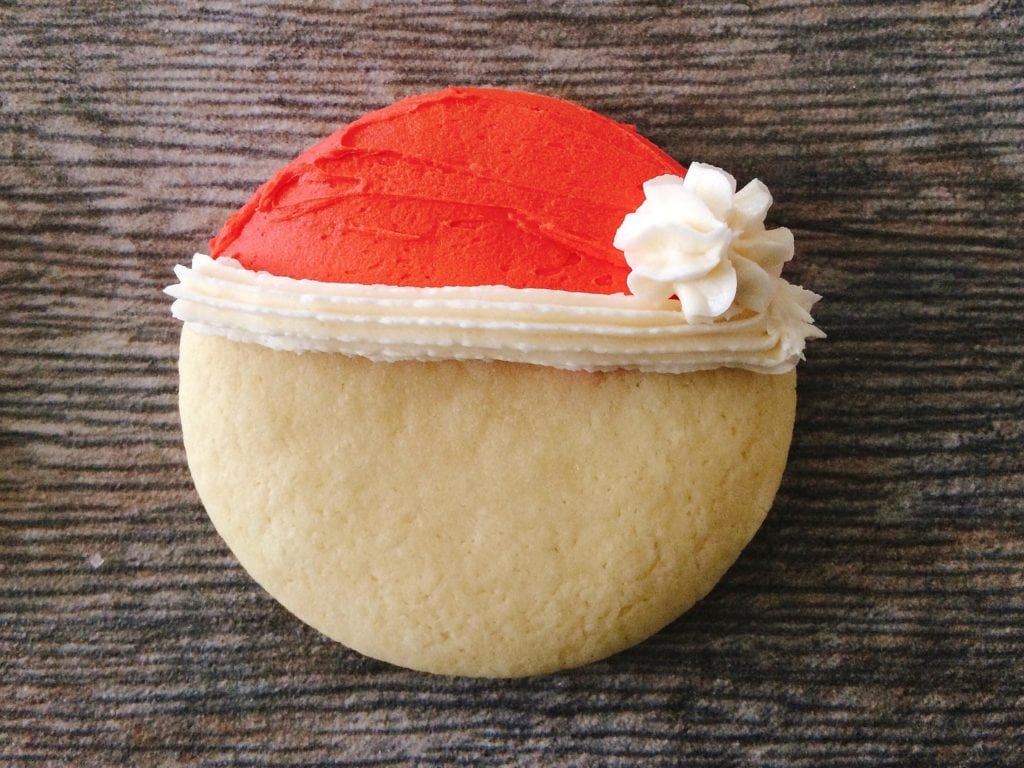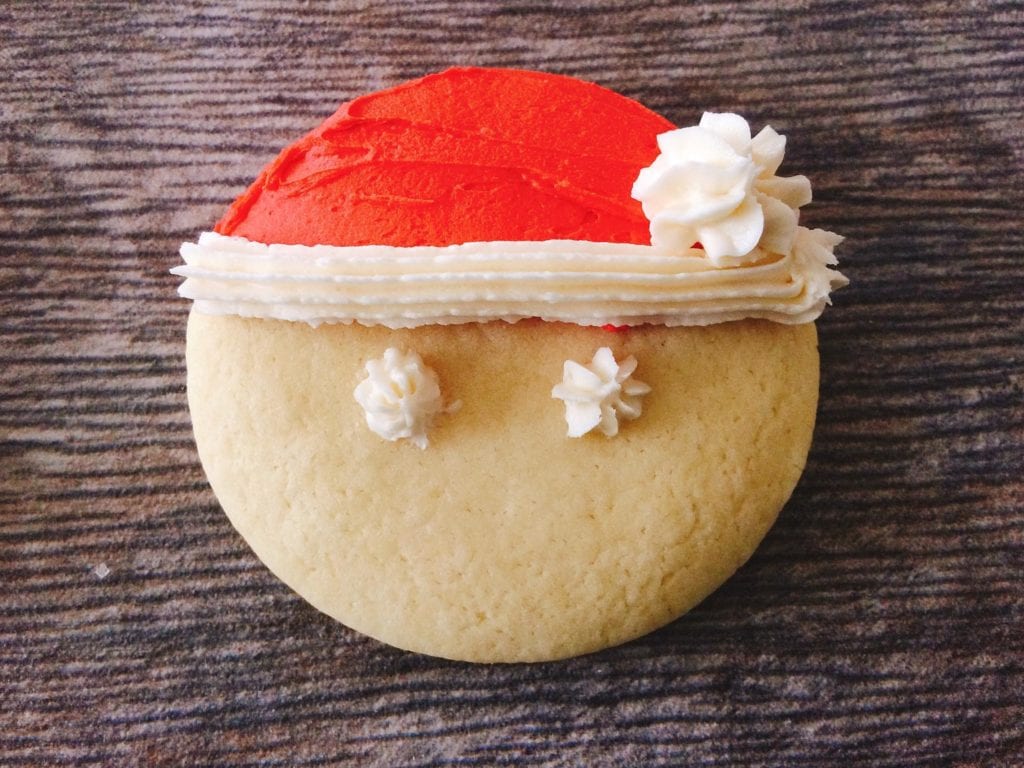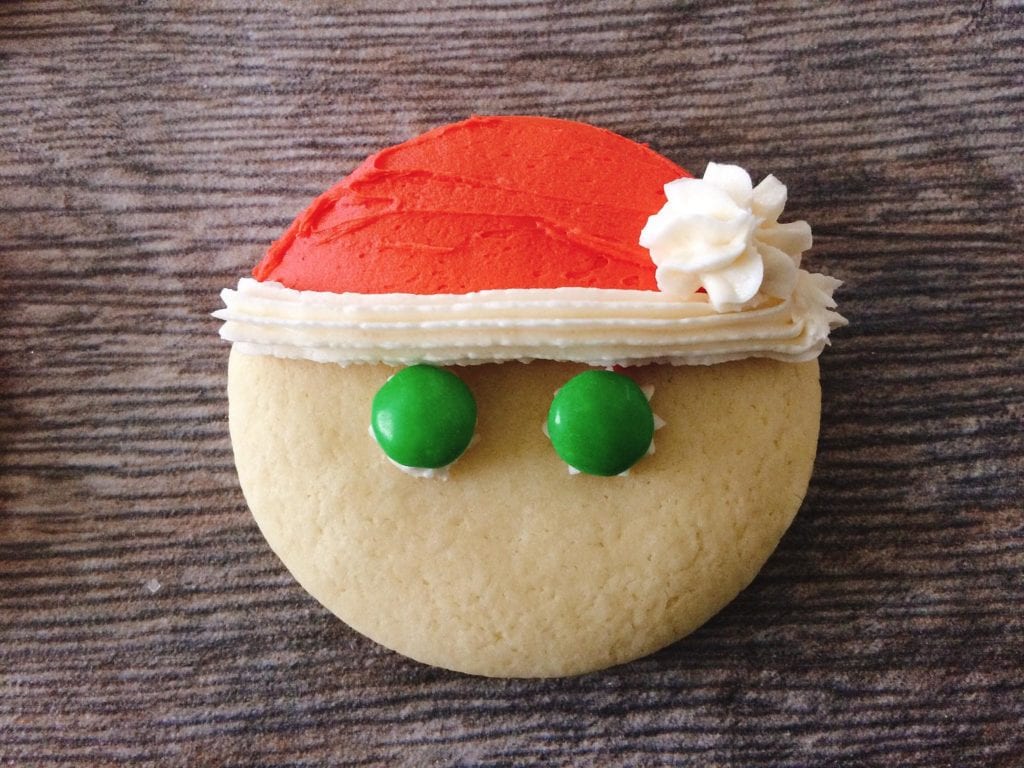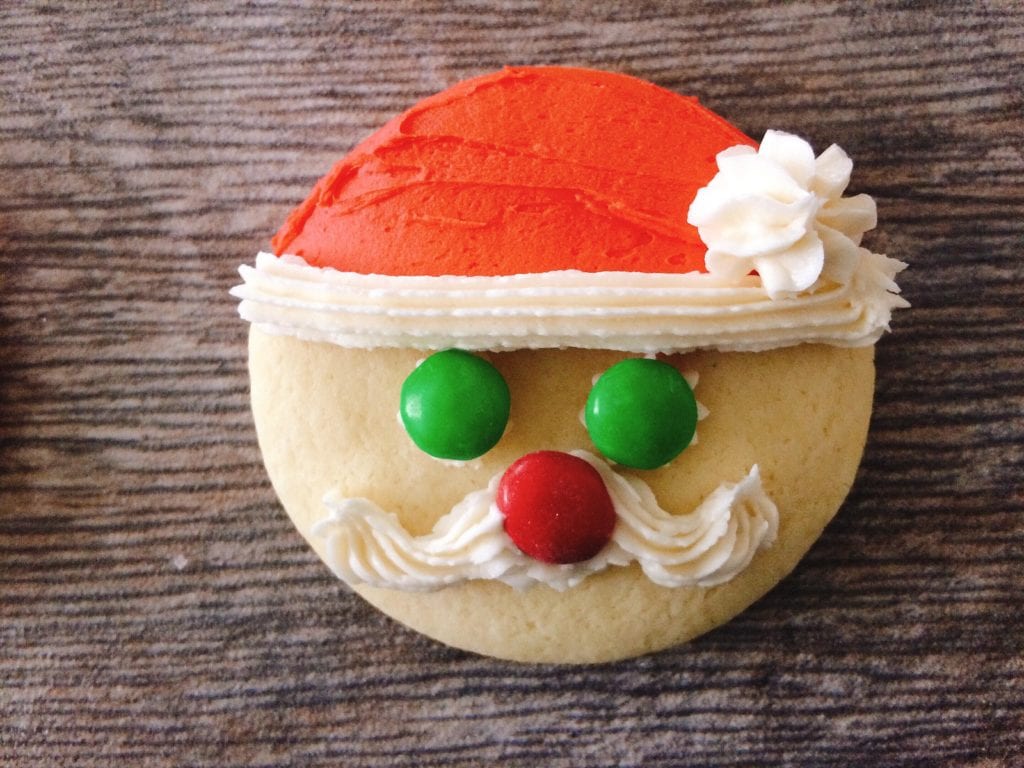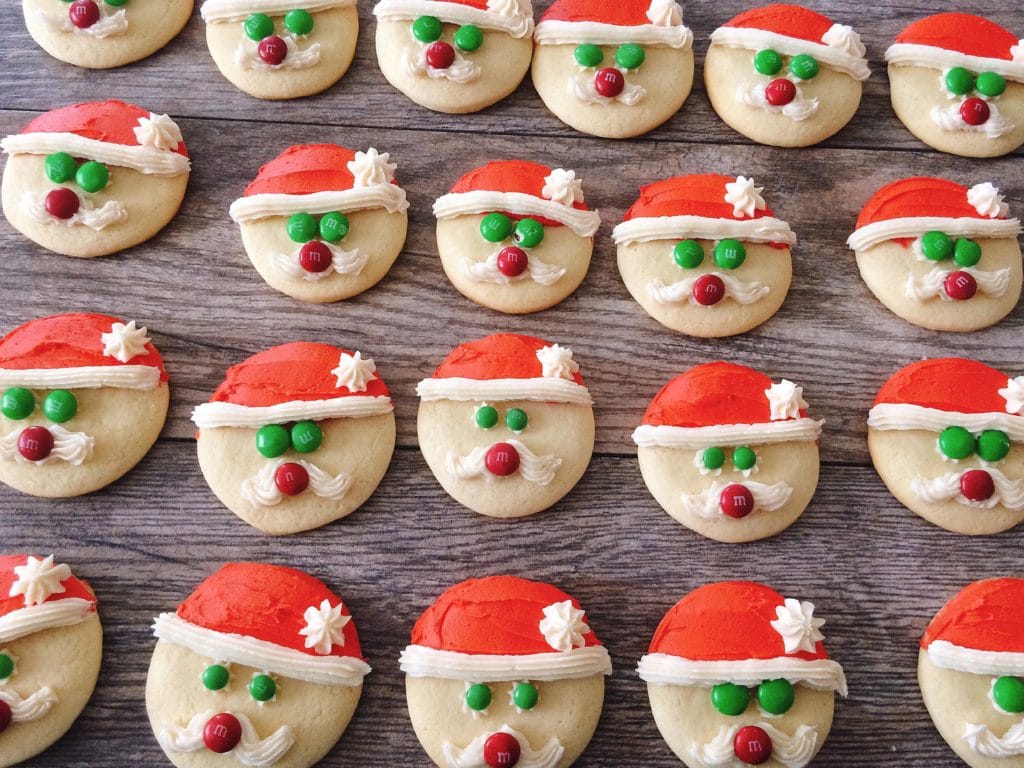 Just like that you have a cute little Santa Claus Sugar Cookie! I promise these are so cute and easy to make. You and your kids will love them! Make sure you pin this recipe so you'll be able to make these super fun cookies. Merry Christmas!
More Christmas Recipes
Beat the butter in a stand mixer until light and fluffy. Add the vanilla and beat again. Gradually add the powdered sugar a little at a time. Add the milk a little at a time if its too thick.