A simple sweet cookie with a tangy cream cheese icing that melts in your mouth every time you take a bite. They might possibly be the best Christmas Cookies ever!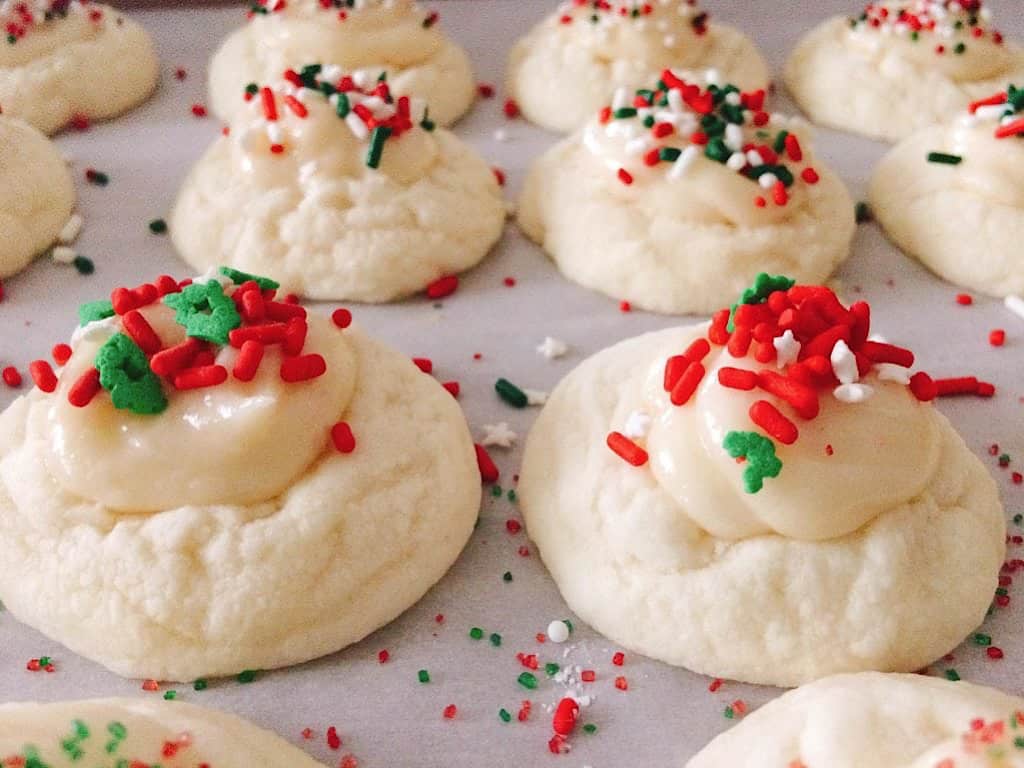 This post may contain affiliate links. When you click on these links, I get a small percentage back at no cost to you! For more information see my disclosure policy.
Below you will find tips, tricks and helpful hints for making this recipe including step by step instructions with pictures. If you would like to go directly to the recipe, scroll down to the recipe card or tap "Jump to Recipe" at the top of the page.
Why I Love These Cookies
These cookies are probably my favorite Christmas cookies, ever! When I was growing up, my grandma would spend days in the kitchen baking Christmas cookies.
She would pack them all up in a giant Tupperware type box for us to take home and eat. We would have to eat them quickly before my dad would consume them all after we went to bed!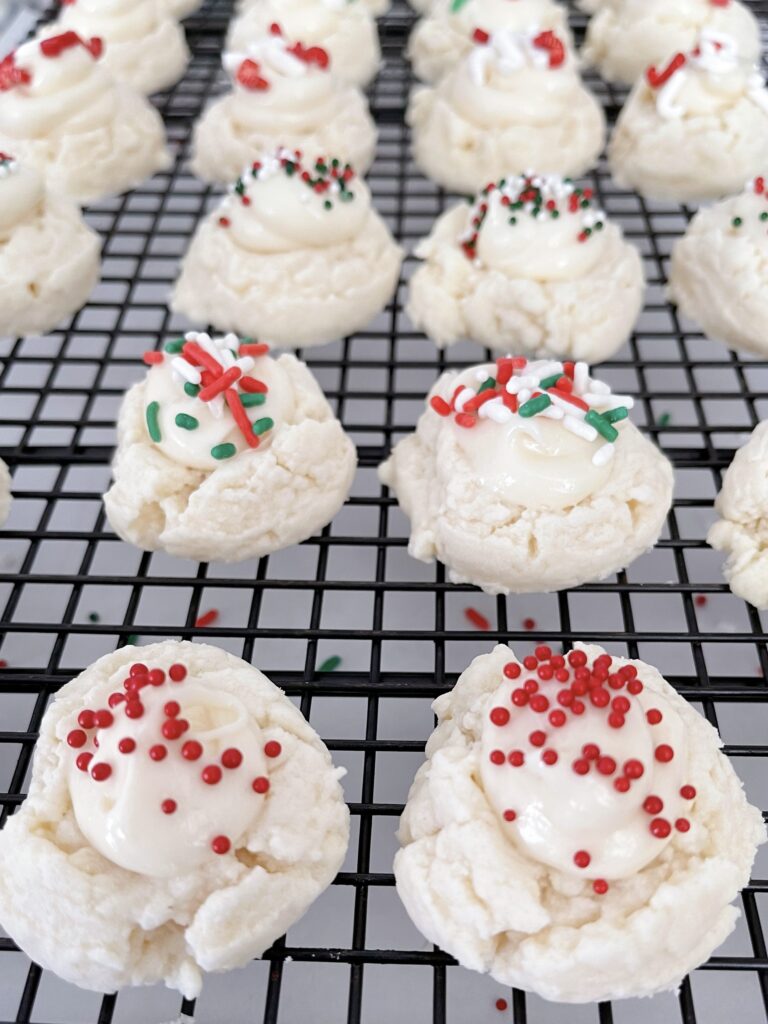 I can't quite pin down the exact reason that I love these cookies so much. There are so many to choose from.
They actually live up to their "melt-away" name. When you take a bite, they pretty much melt in your mouth. Mmmmm…I want to go get one right now.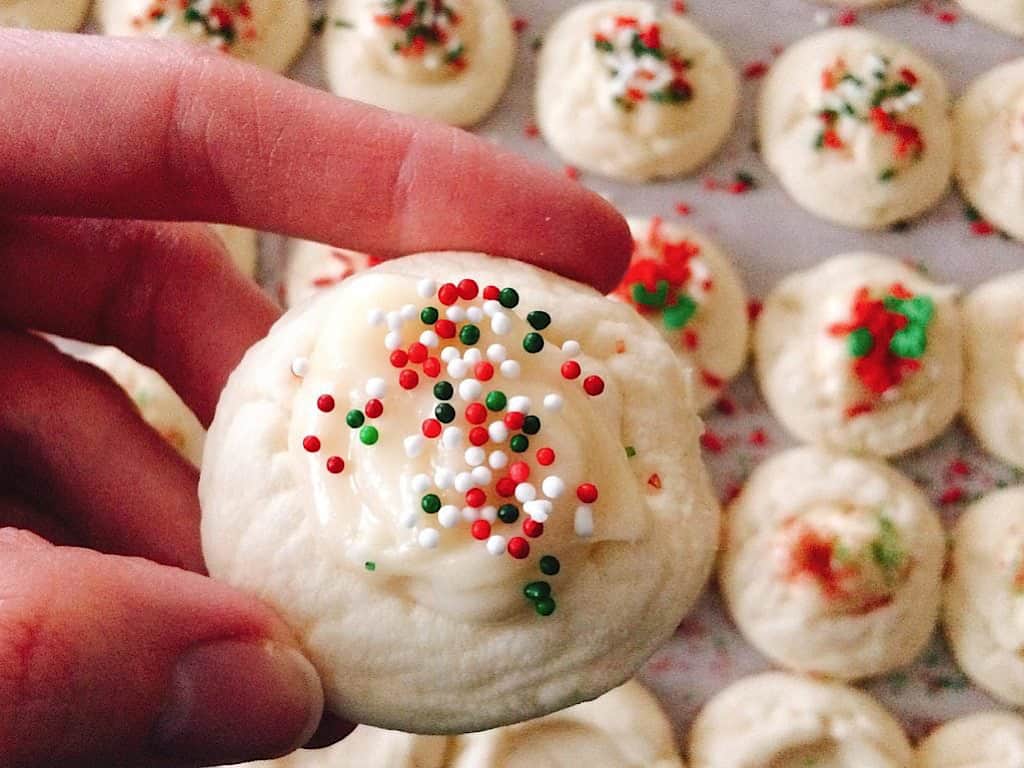 The icing is a tangy cream cheese frosting that totally compliments the sweetness of the Melt-Away Christmas cookies.
You can color the frosting red or green for Christmas, which is what my mom usually does, or you can opt to leave it white and top them with some cute Christmas sprinkles. The choice is yours!
Items Needed for Christmas Melt-Away Cookies
These cookies are quite simple to make and only require a few ingredients, that you probably already have in your pantry. Below, you will find a list of items you will need to make Christmas Melt Away Cookies.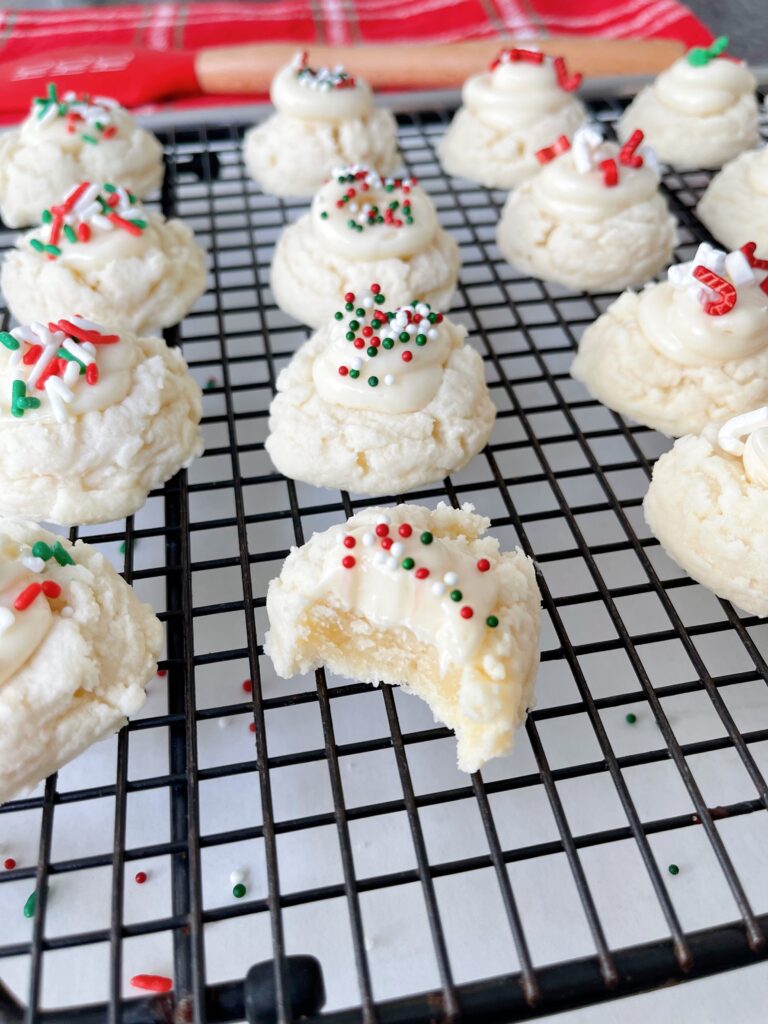 Cookie Ingredients
Softened Butter- For these melt away cookies, you can use either salted or unsalted butter, which ever you prefer.
All-Purpose Flour- For these melt away cookies, you can use either bleached or unbleached all-purpose flour.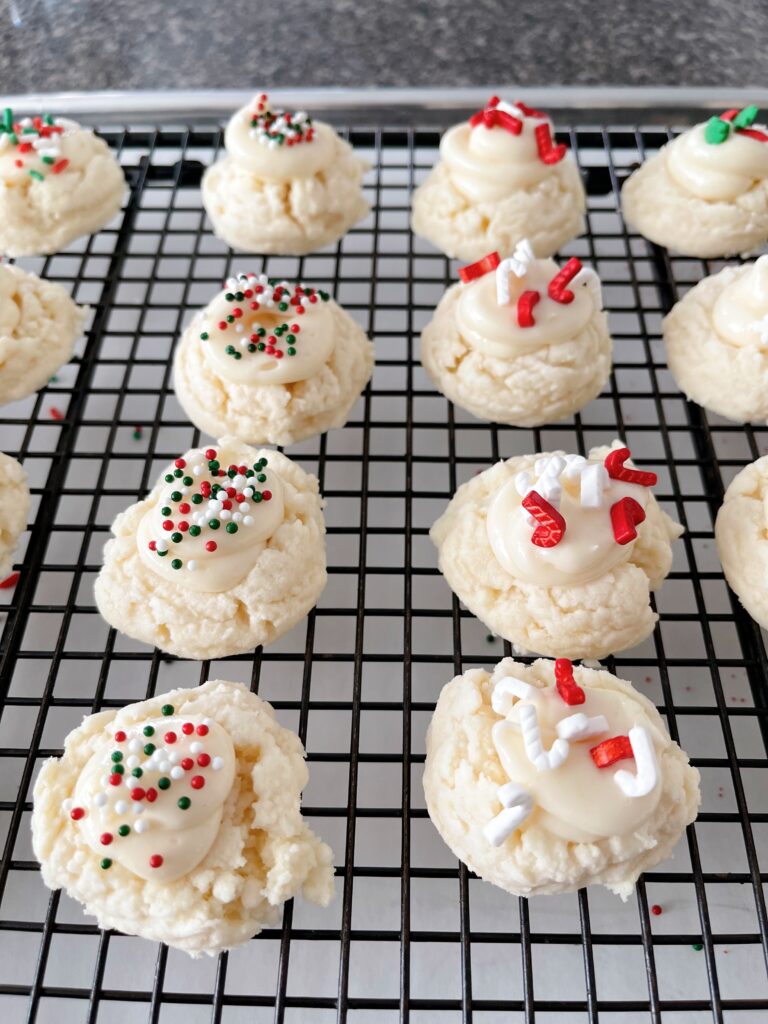 Corn Starch- Corn starch is one of the ingredients that gives these cookies their melt in your mouth texture.
Powdered Sugar- Using powdered sugar in the dough adds to their sweetness and texture.
Milk- You should only need a small amount of milk if your dough is too dry.
Frosting Ingredients
Softened Cream Cheese- For the frosting, you will want to use cream cheese that is at room temperature so it will be easy to mix.
Powdered Sugar- You will need a lot of powdered sugar for the frosting, 1 cup in total.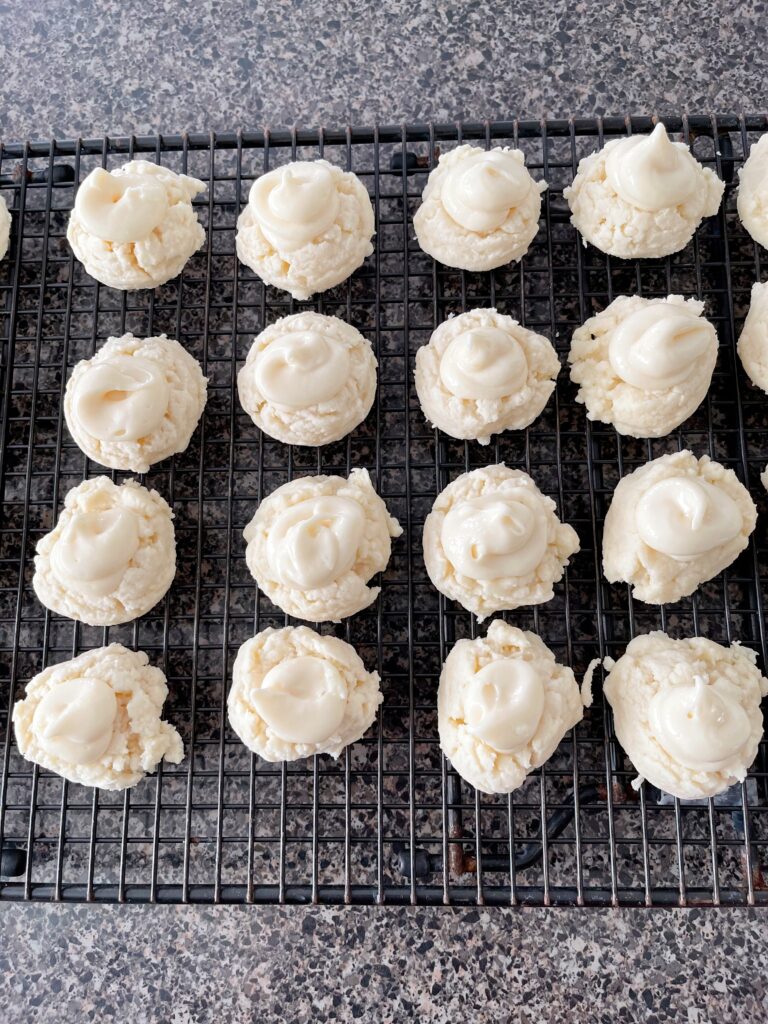 Vanilla Extract- The vanilla extract helps to bring out the flavor of the frosting.
Christmas Sprinkles- These are optional, but they add a festive touch to these melt away cookies. You can also use food coloring to create red or green frosting.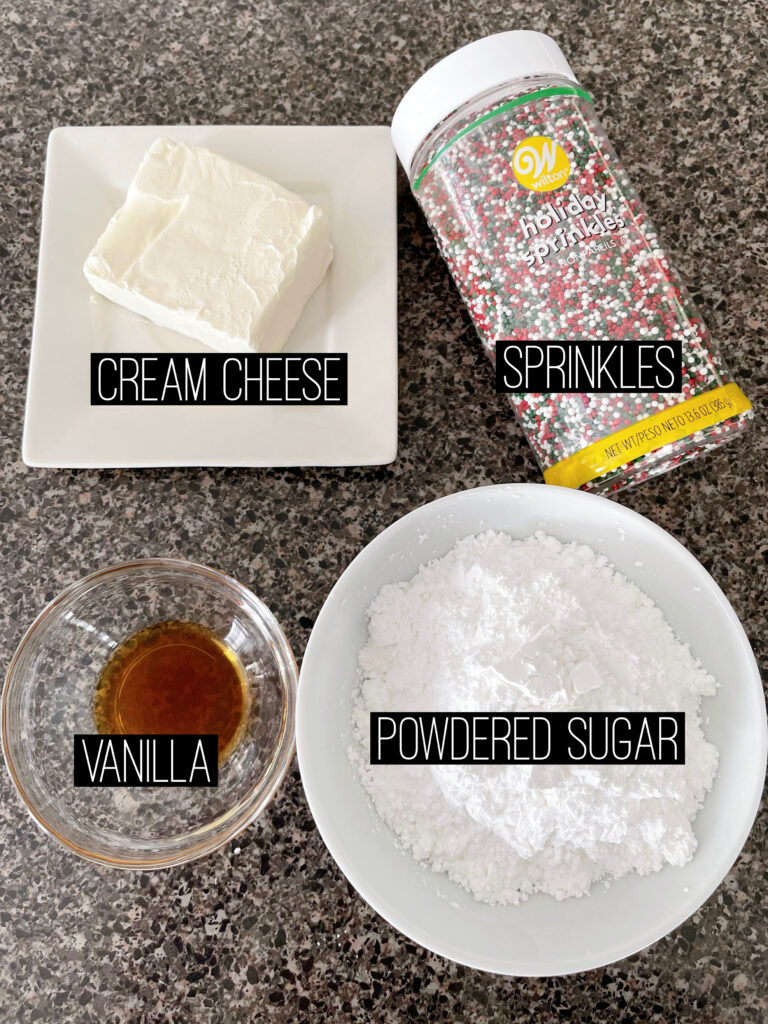 Helpful Kitchen Tools
How to Make Melt-Away Christmas Cookies
[1] Begin by beating the softened butter until it is light and fluffy.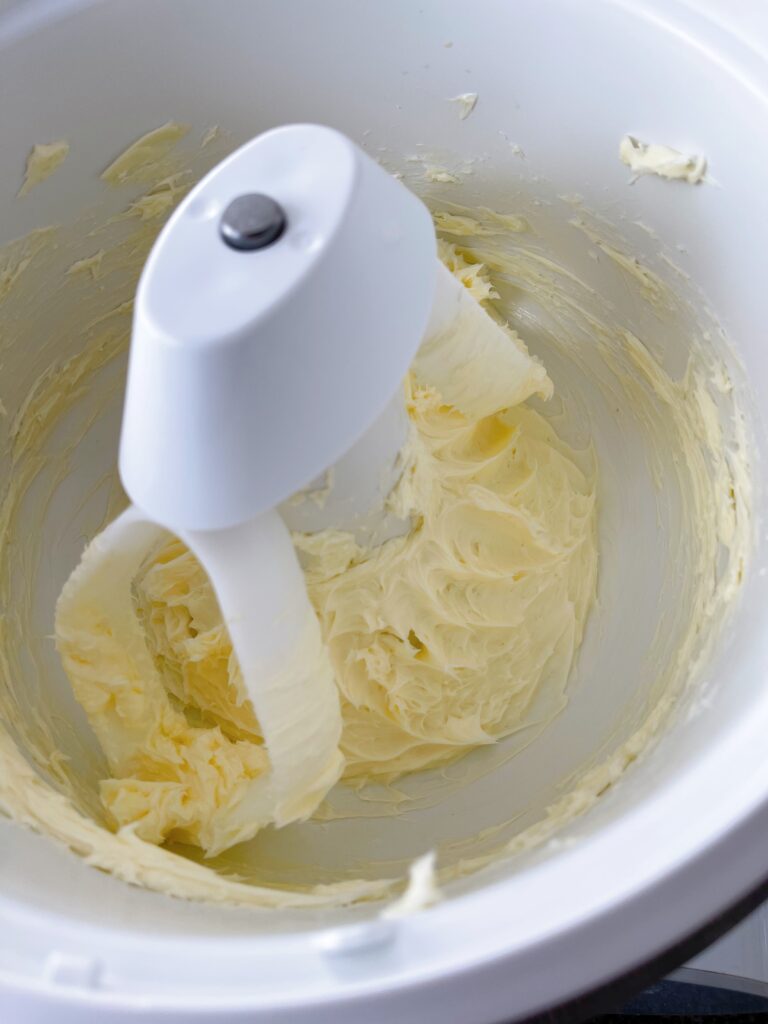 [2] In a separate bowl, mix together the cornstarch, powdered sugar, and flour.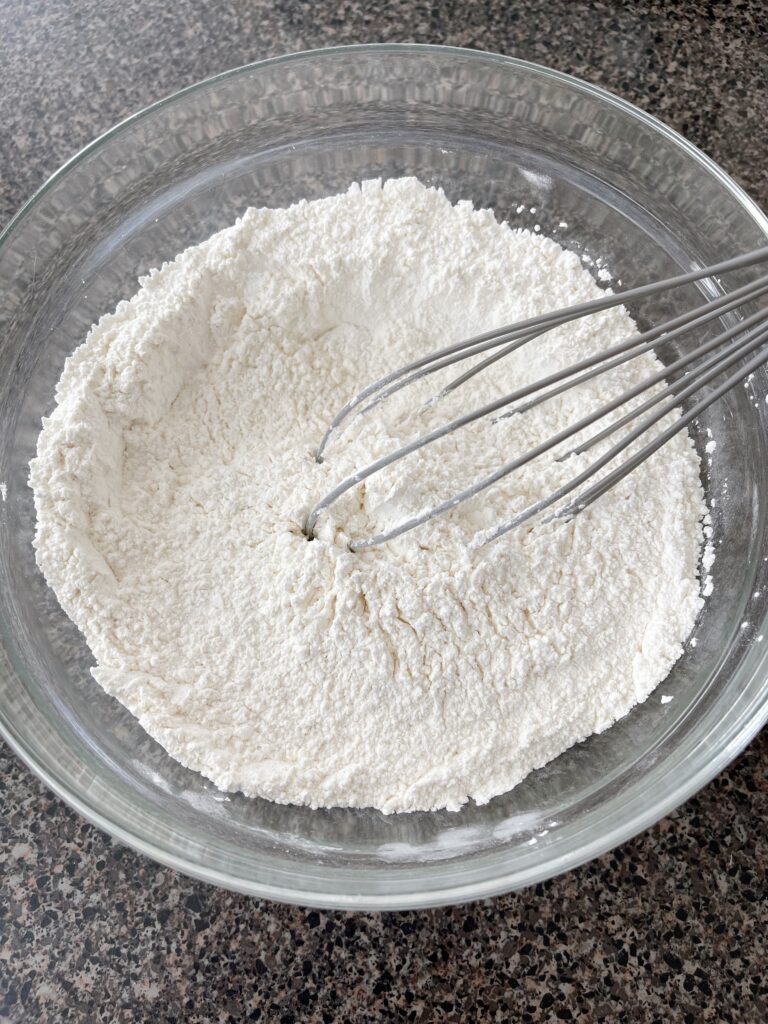 [3] Slowly add the dry ingredients to the butter and mix until moistened. It may take a couple of minutes for it to start to come together. You can check if it is moist enough by pinching some dough with your fingers. If it holds together, it is ready. If it is still too dry, add a teaspoon of milk.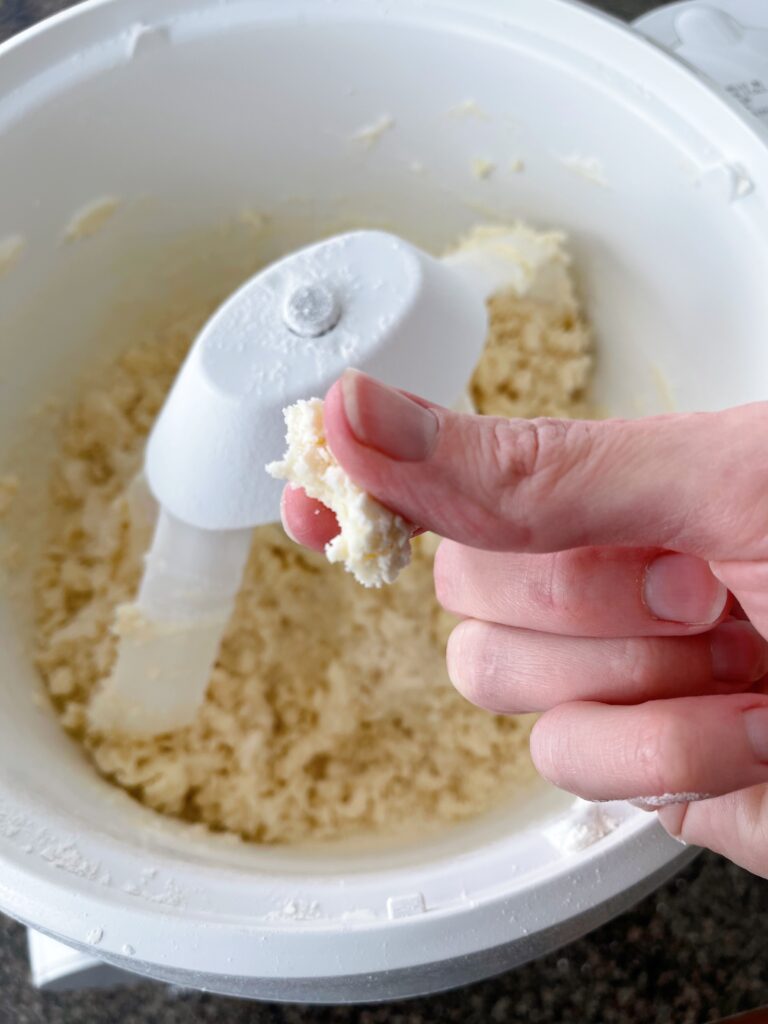 [4] Use a small cookie scoop (about 1 tablespoon) to shape the cookies.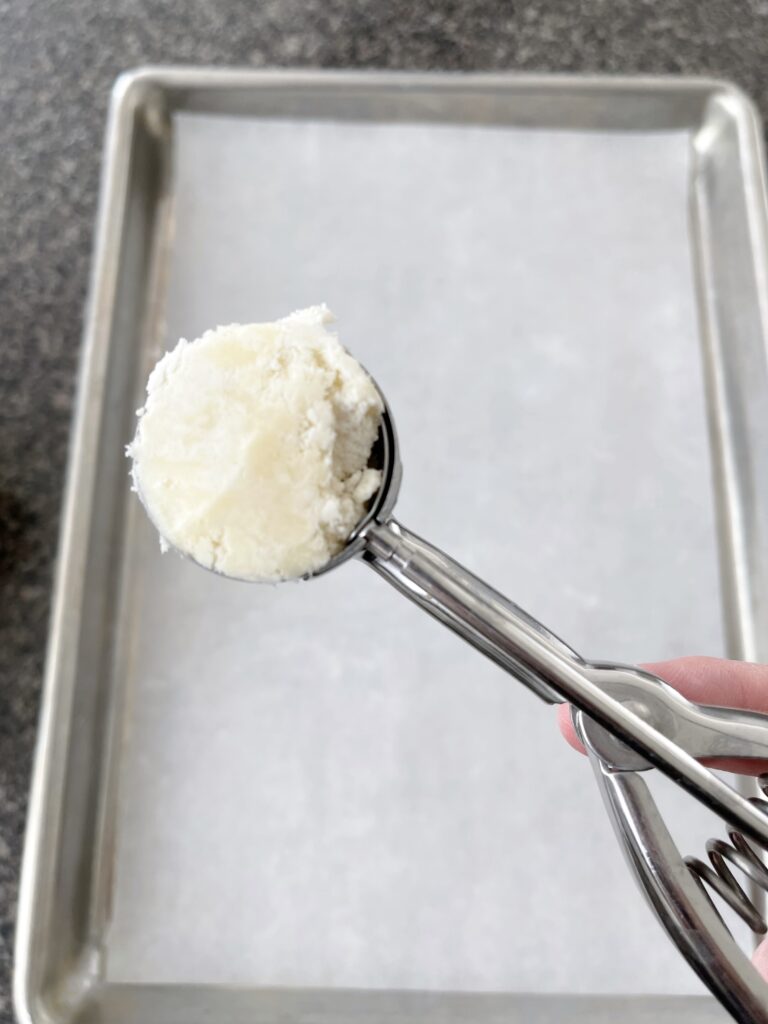 [5] Place them on a parchment lined baking sheet about 2 inches apart.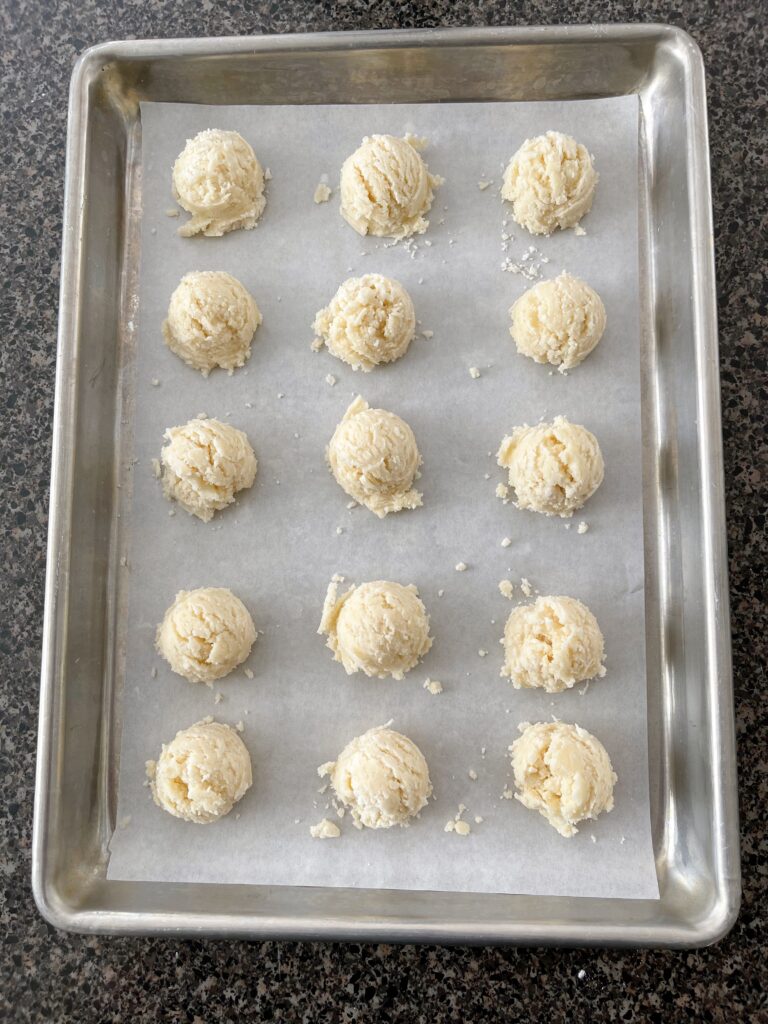 [6] Make a small well in the center of the cookie using your thumb or finger.
[7] Bake the cookies at 350 degrees for 10 minutes.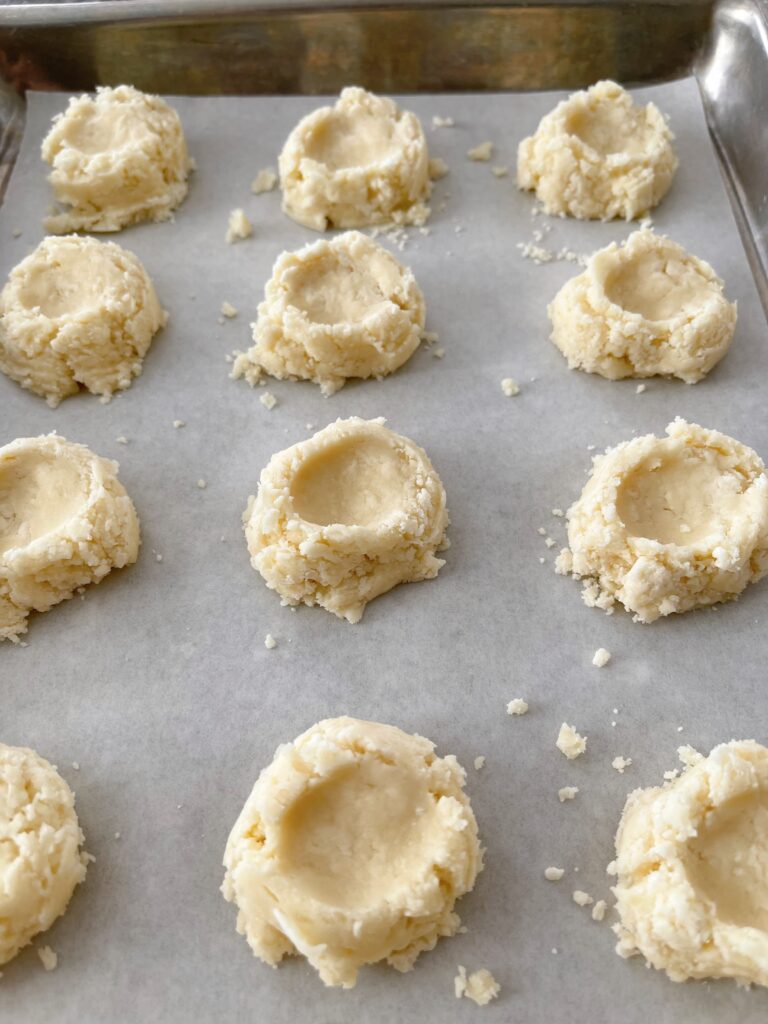 [8] Watch them carefully to avoid over baking.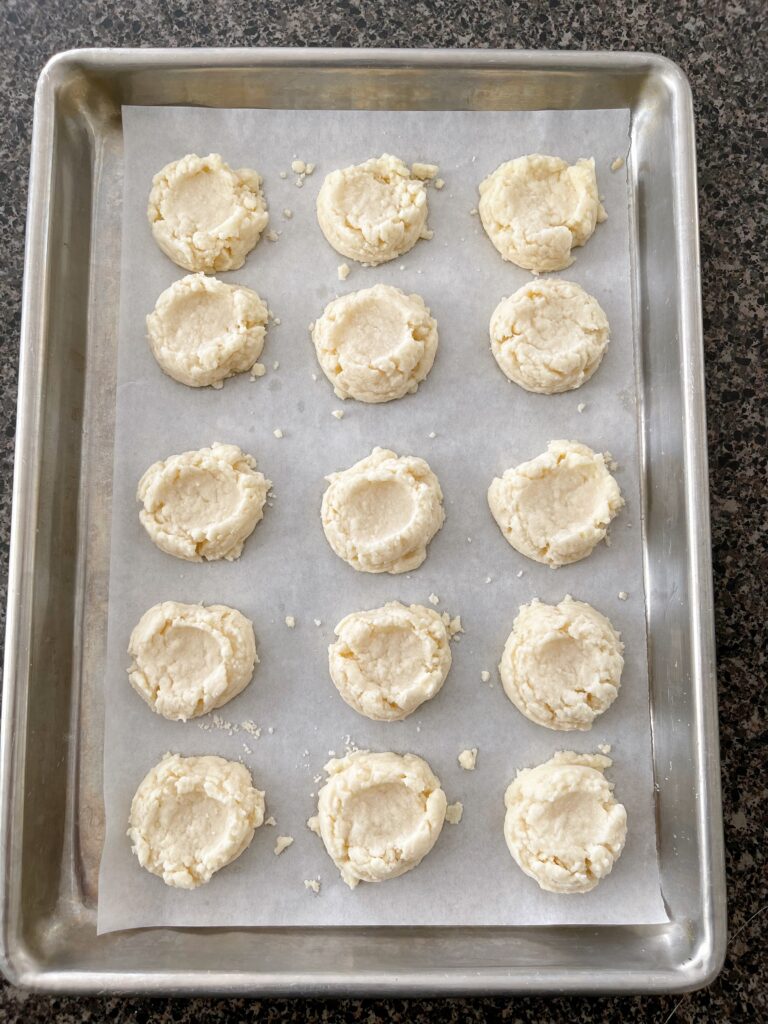 [9] Remove them from the oven and transfer them to a cooling rack after 1 minute.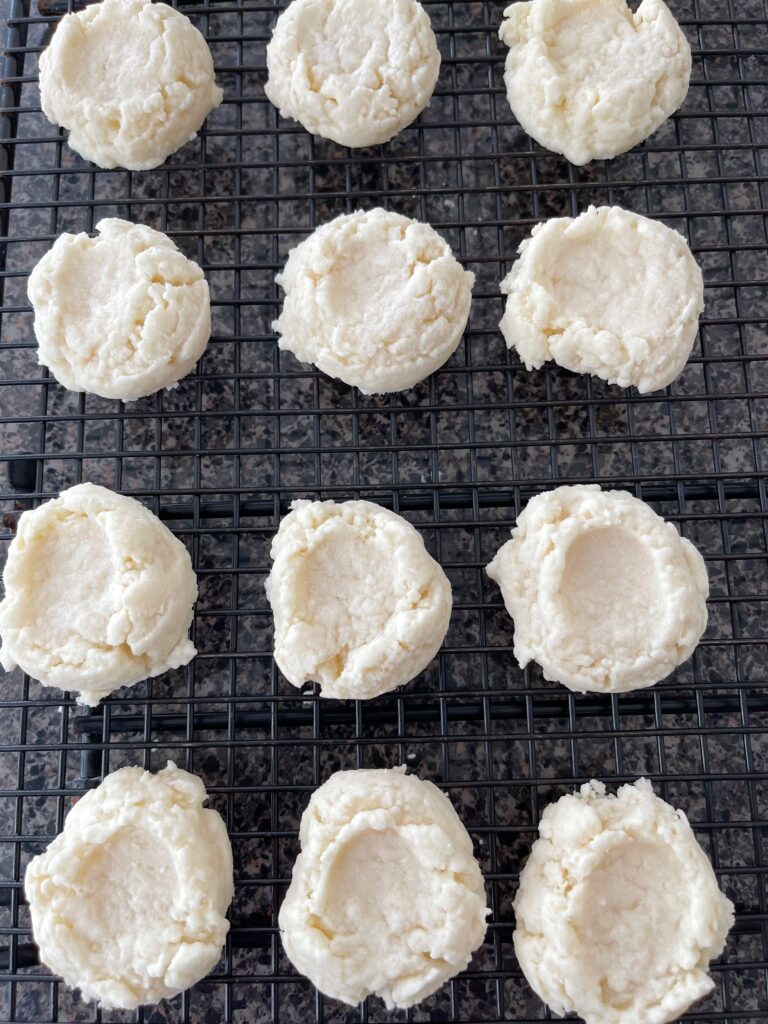 How to Make Cream Cheese Frosting
[1] Beat the softened cream cheese in a mixing bowl or food processor, until smooth.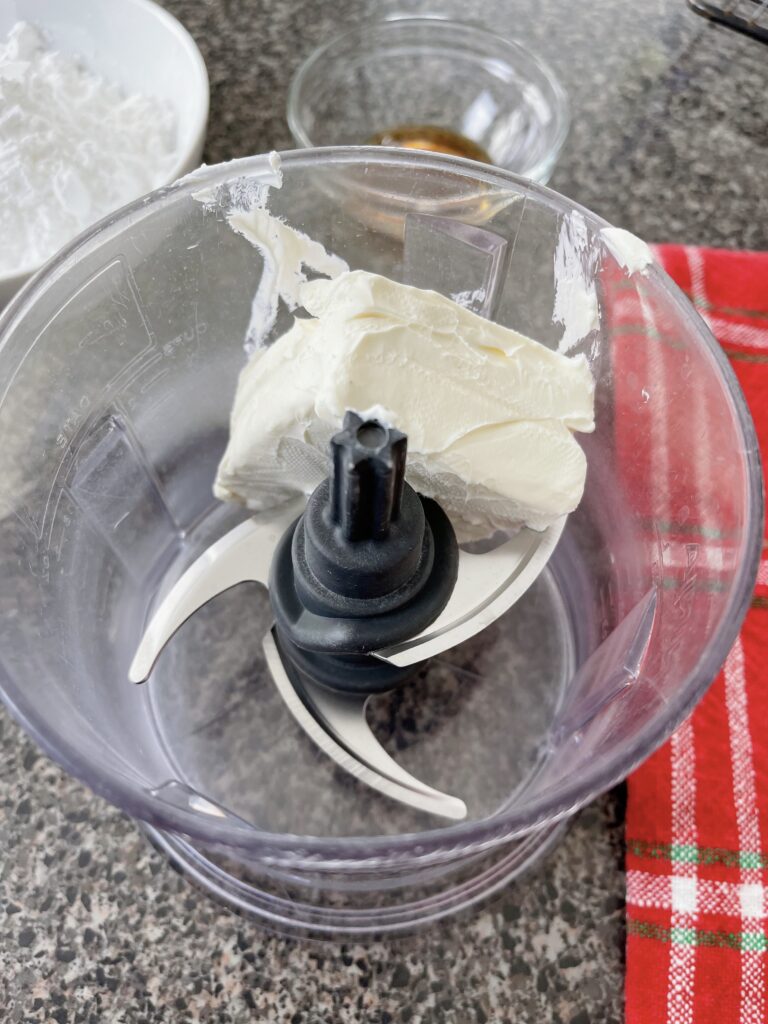 [2] Add the vanilla and the powdered sugar a little at a time.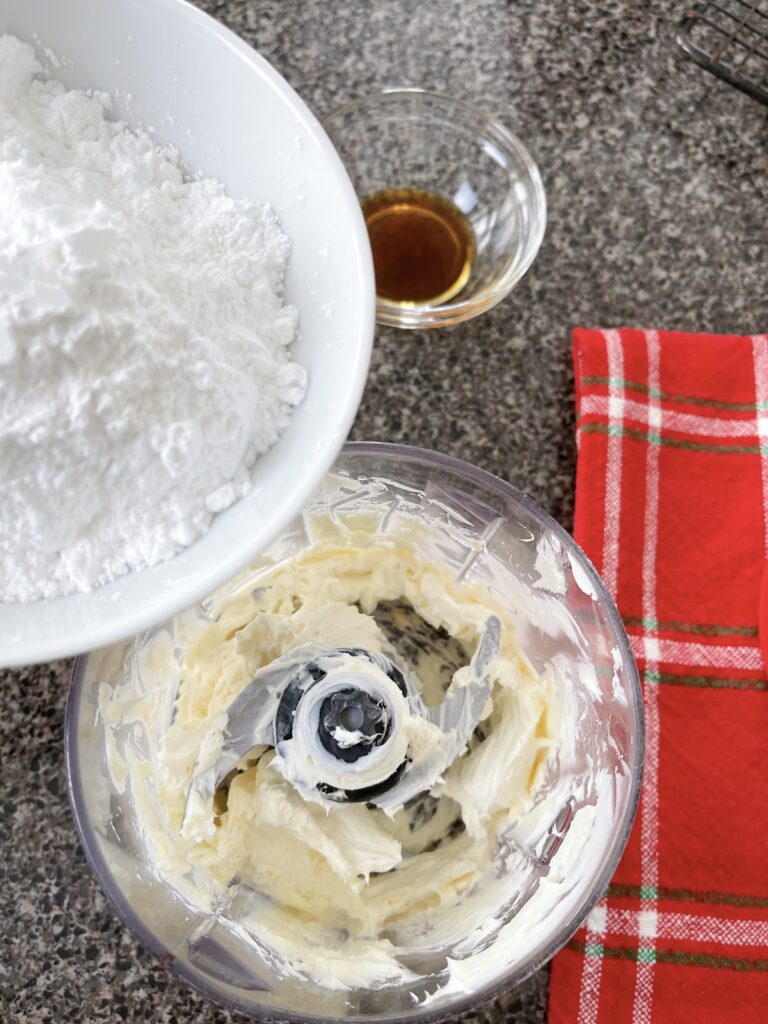 [3] Mix until incorporated.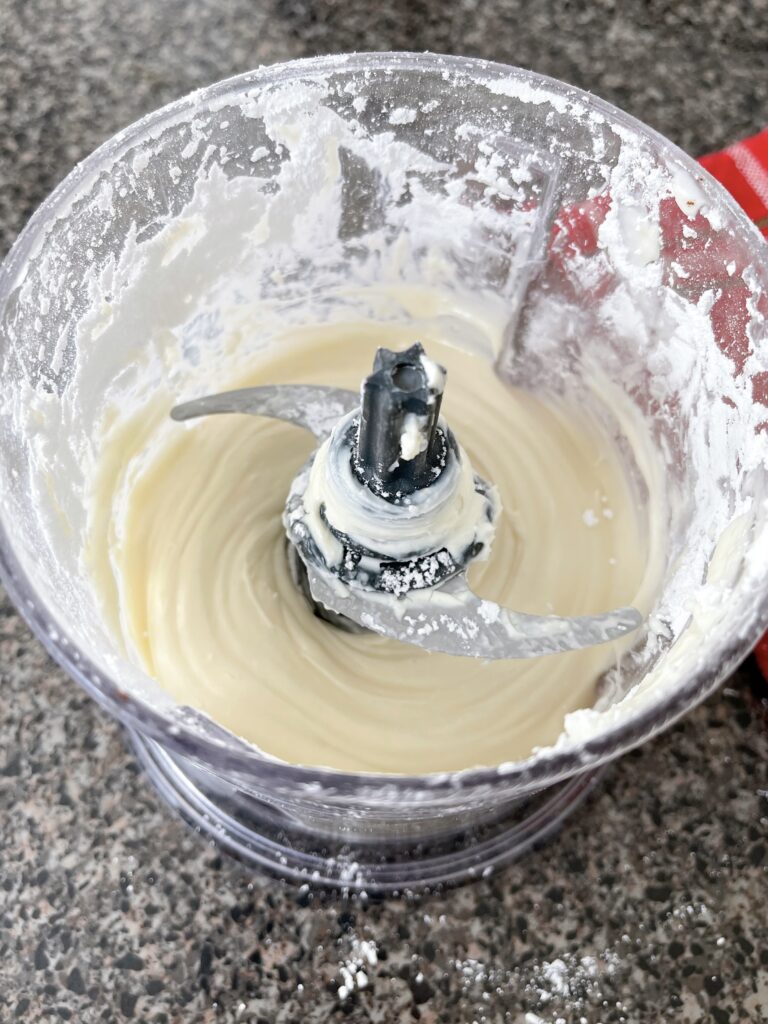 [4] If desired, add food coloring to the frosting now.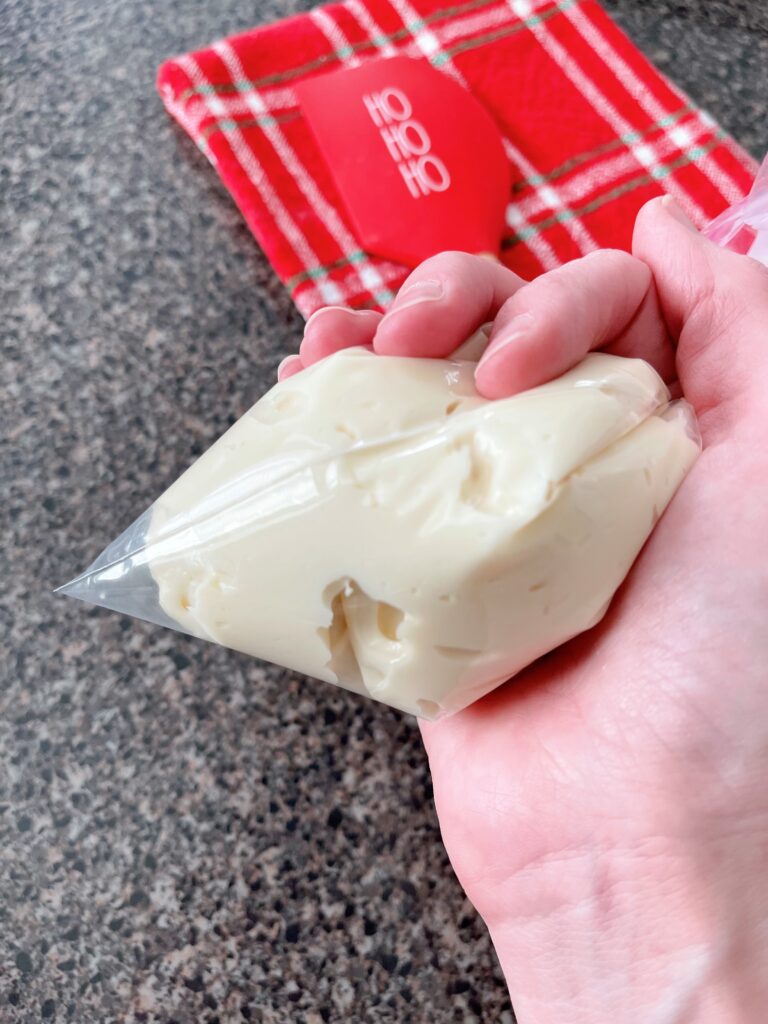 [5] Use a piping bag or a Ziplock bag with the corner cut off, to add the frosting to the well of the cookies.
[6] Top with sprinkles. Store these cookies in an airtight container in the refrigerator.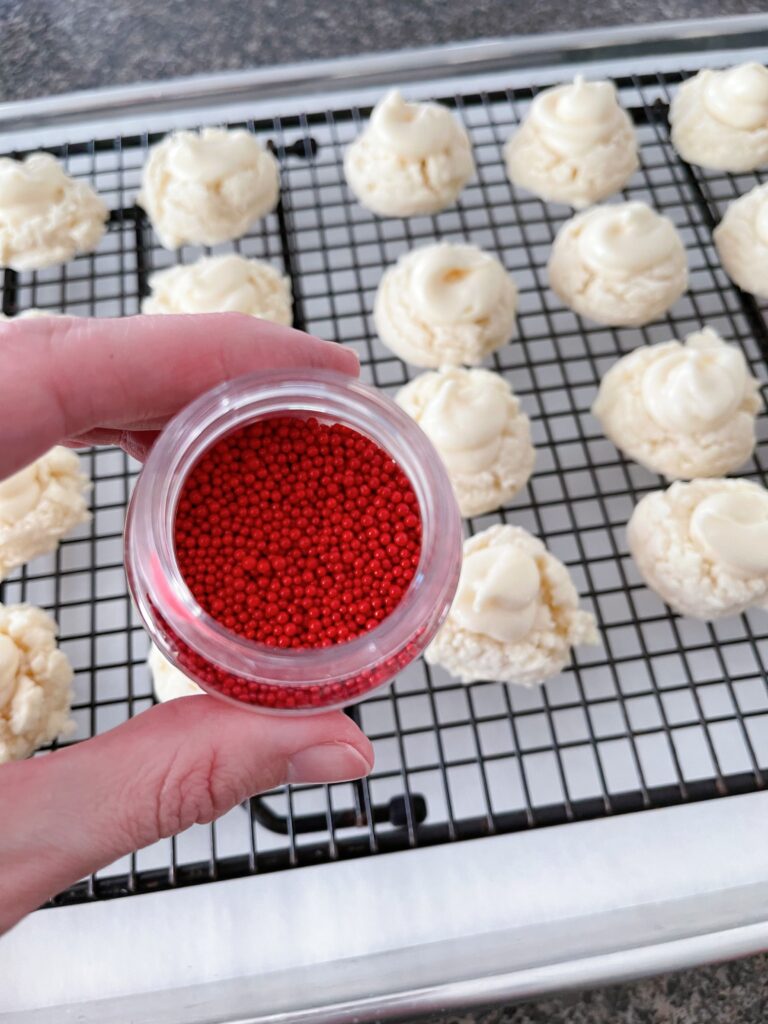 I hope you like these Melt-Away Christmas Cookies as much as I do! They are definitely a tradition and favorite at my house.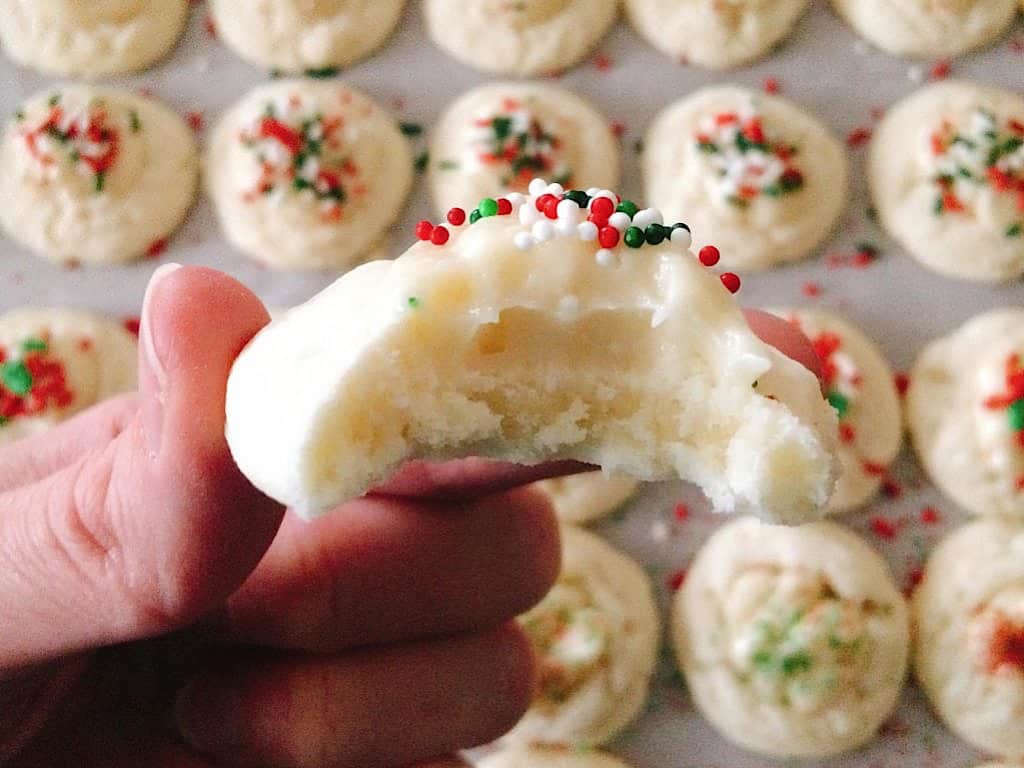 Watch the Video Here:
More Christmas Recipes: