Are you planning to go to Disneyland soon? These 37 Magical Disneyland Tips are sure to help you have an amazing vacation at the Disneyland Resort in California. And find out how to save money on your next trip!
Updated November, 2021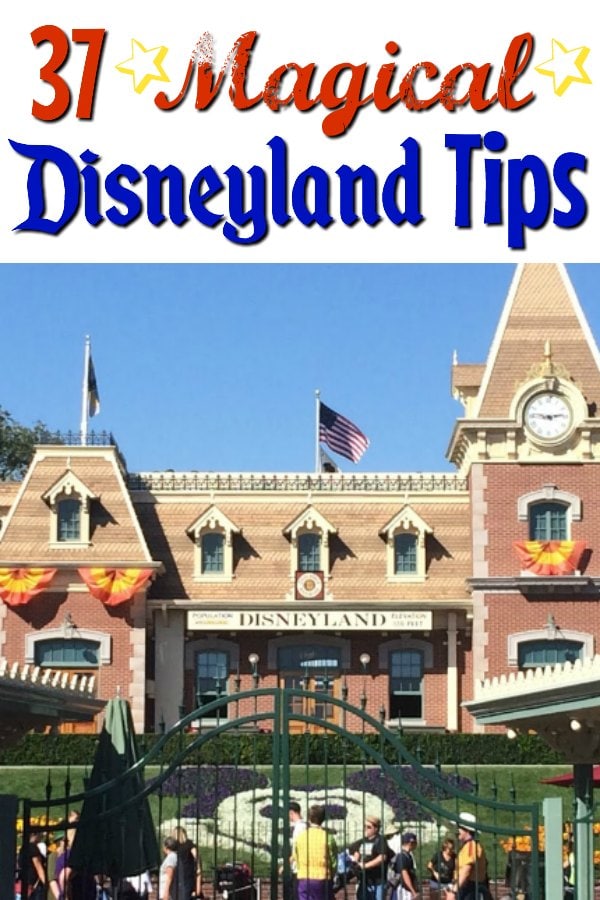 This post may contain affiliate links. When you click on these links, I get a small percentage back at no cost to you! For more information see my disclosure policy.
Disneyland is truly a magical place and is definitely one of my favorite places on earth! I have grown up visiting the Disneyland Resort with my family and continue that tradition with my own husband and children.
Whether this will be your first time visiting, or if you have been many times, I hope that these 37 Disneyland tips will help make your Disney experience as magical as possible for you and your family!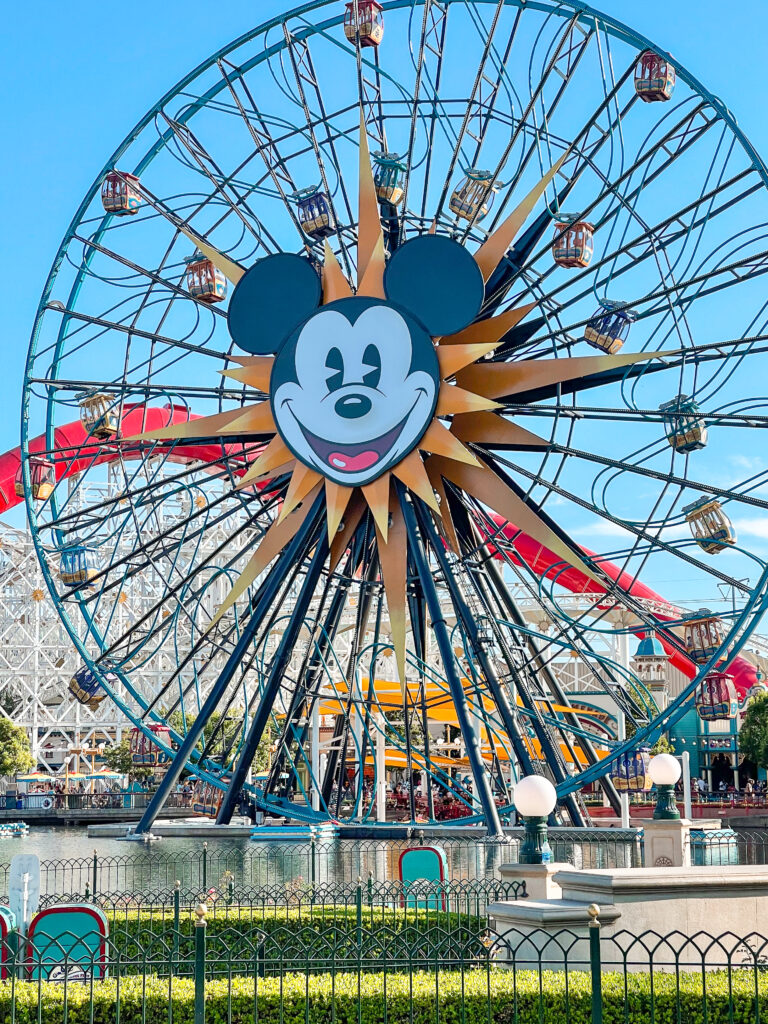 1. Enjoy a Character Meal
I love Character meals because of the one on one attention from the Disney characters without having to wait in line.
Another perk is that the food is delicious! Check out all four Character Dining Experiences to see which one is right for you.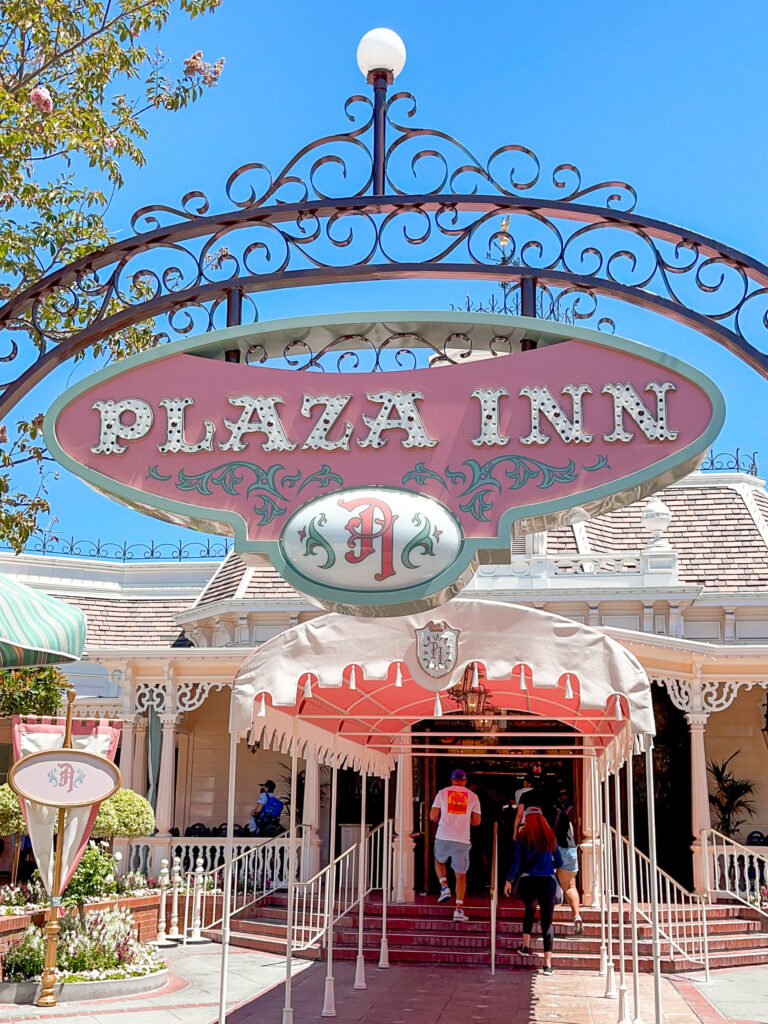 2. Know Attraction Height Restrictions
This is definitely one of the most important Disneyland tips. Many attractions at Disneyland have height restrictions for guest safety. Make sure you know what height requirements are for attractions ahead of time so you know what to expect and won't be disappointed.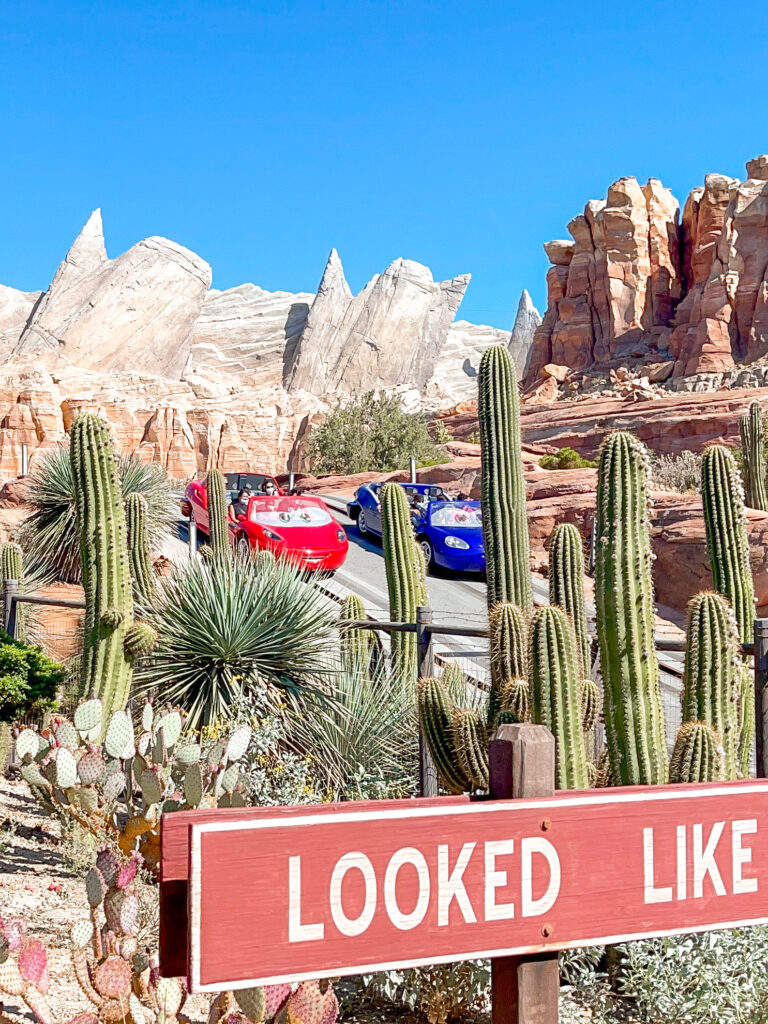 3. Experience the Holidays at Disneyland
There is definitely something magical about spending Halloween, Thanksgiving, or Christmas at the Disneyland Resort. The decorations are beautiful, there are special parades and firework shows, and of course there are special treats for each holiday.
There are usually special ticketed events during Halloween and Christmas as well. If you're thinking about visiting during September or October, check out my Disneyland Halloween Time Bucket List!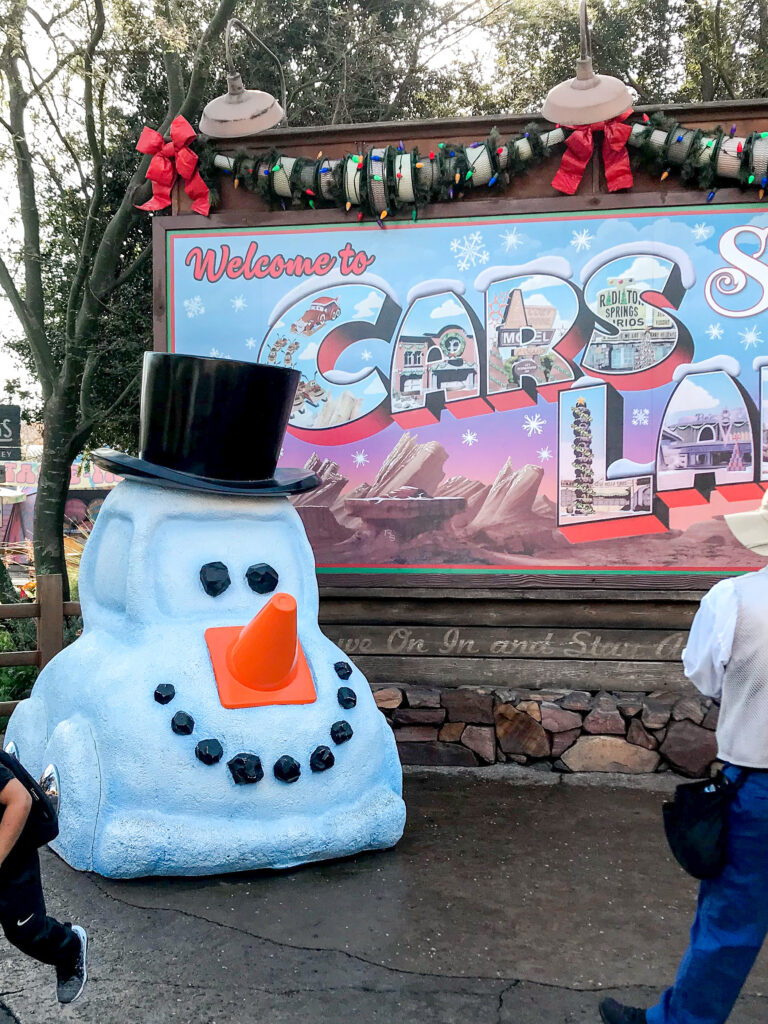 4. Visit During the Off-Season
Tickets are cheaper and crowds are smaller during January, February, the first two weeks of September, the first two weeks of November, and the first two weeks of December.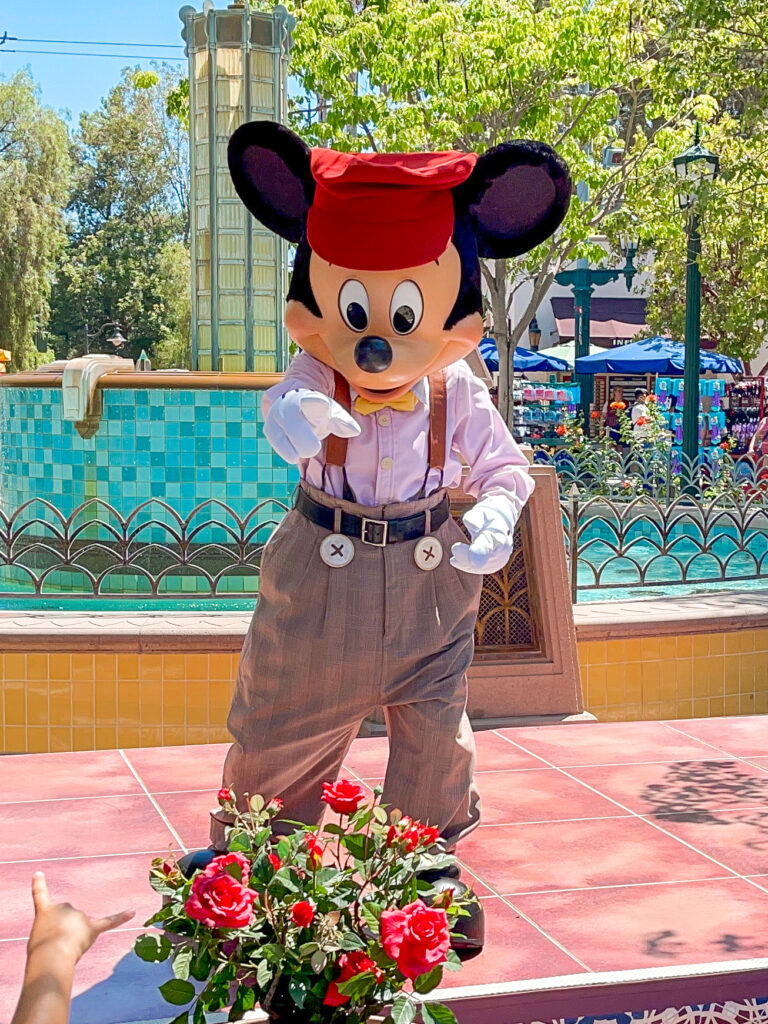 5. Bring Your Own Food Into the Parks
One of my favorite Disneyland tips is that Disneyland allows you to bring your own food into the parks, within reason.
This can save you a lot of money. My family likes to eat breakfast before we go, pack a lunch, and splurge on dinner and maybe a treat or two.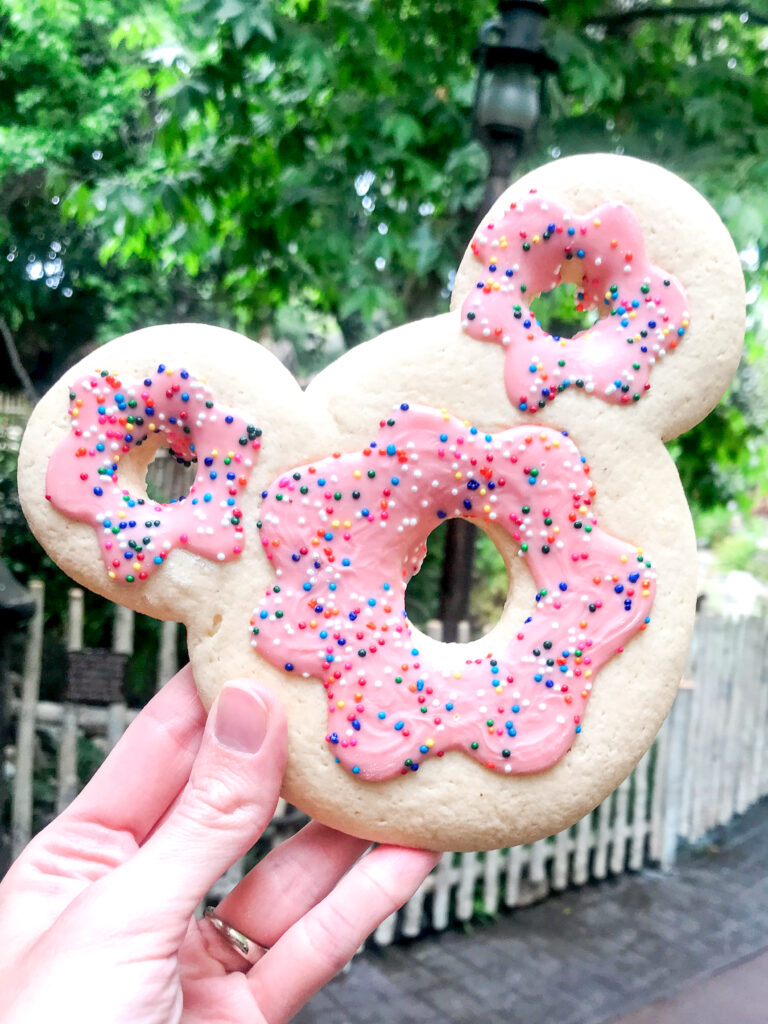 6. Stay at a Hotel with Extra Perks
I like to find hotels near Disneyland that include breakfast, are within walking distance to the Parks or offer a free shuttle.
You can find great deals on hotels and Disneyland tickets from Get Away Today! More on that later. You can also check out my reviews of many hotels near Disneyland here.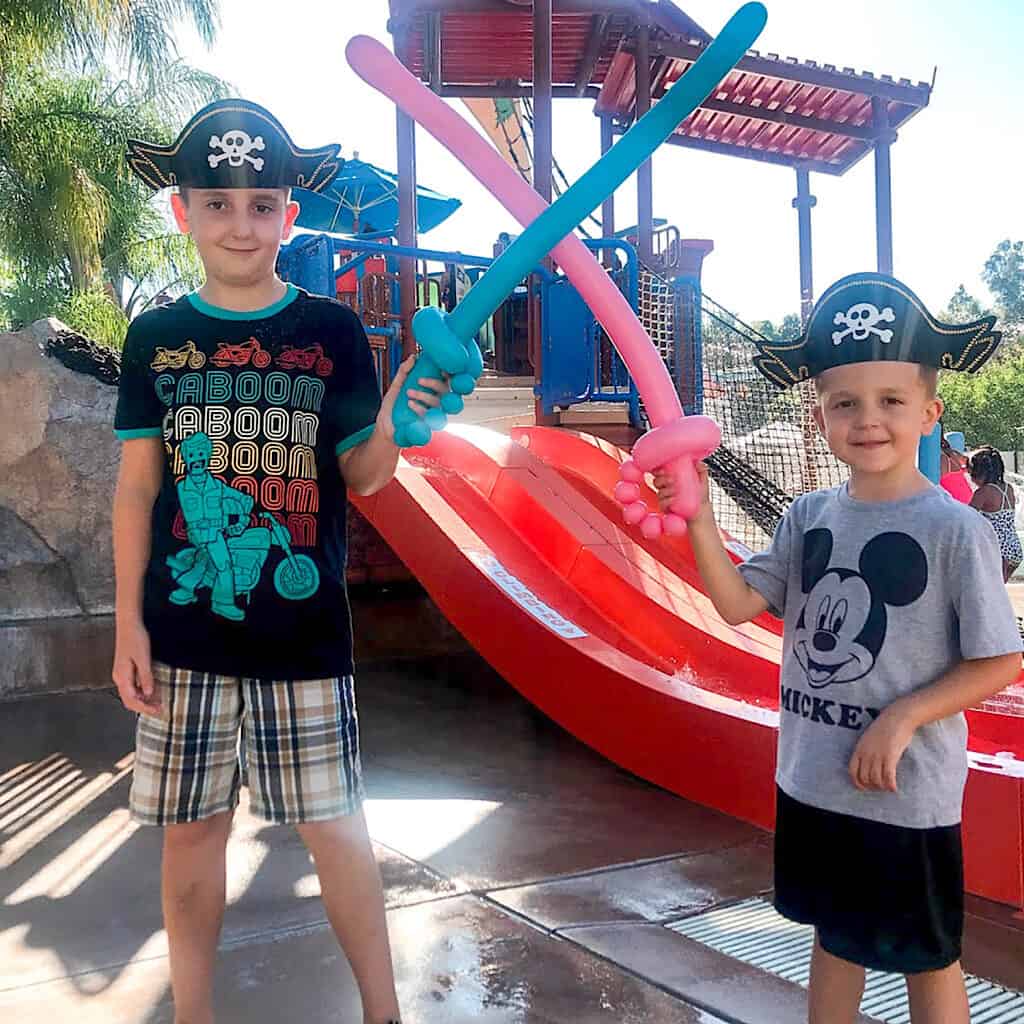 7. Buy Souvenirs Ahead of Time
You can save so much money and find a variety of Disney souvenirs at Target, Walmart, Dollar Tree, and Amazon. My family does this all the time and we love it!
You can also purchase matching or Disney-themed shirts for less than you can at the parks from Amazon and Jane.com.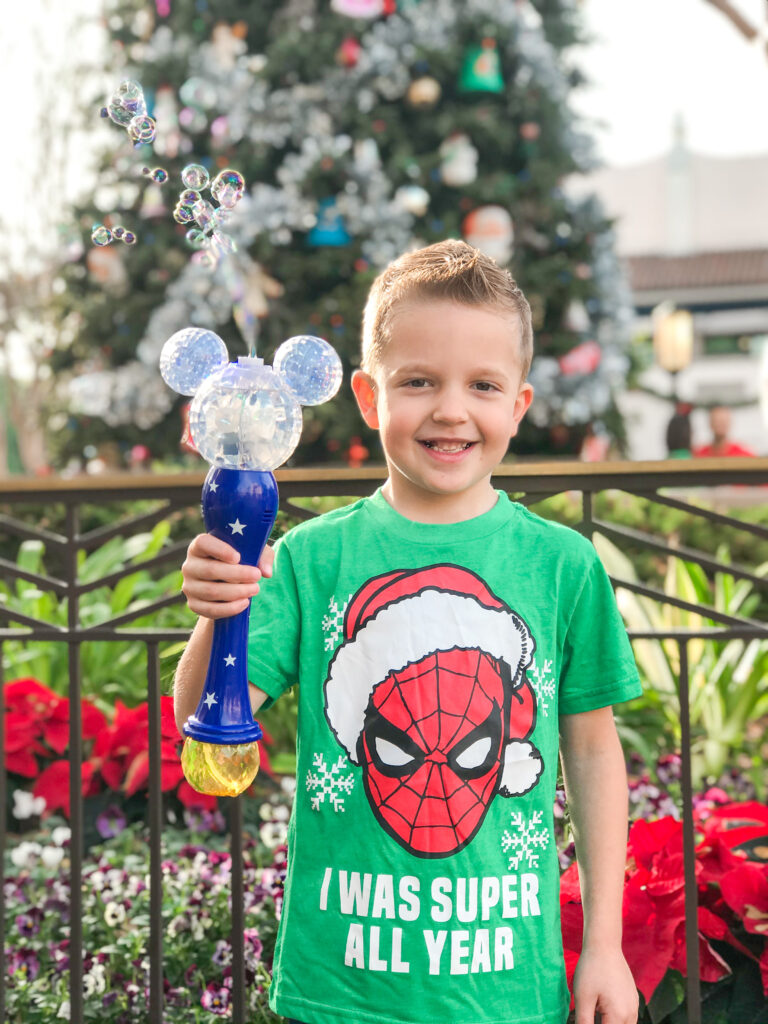 8. Get to the Parks Before Rope Drop
This is one of the most important Disneyland tips to help you maximize your time! You can get so much done in the first couple of hours before the crowds start to trickle in. It's also fun to schedule an early character meal and enjoy Main Street U.S.A. with only a few people!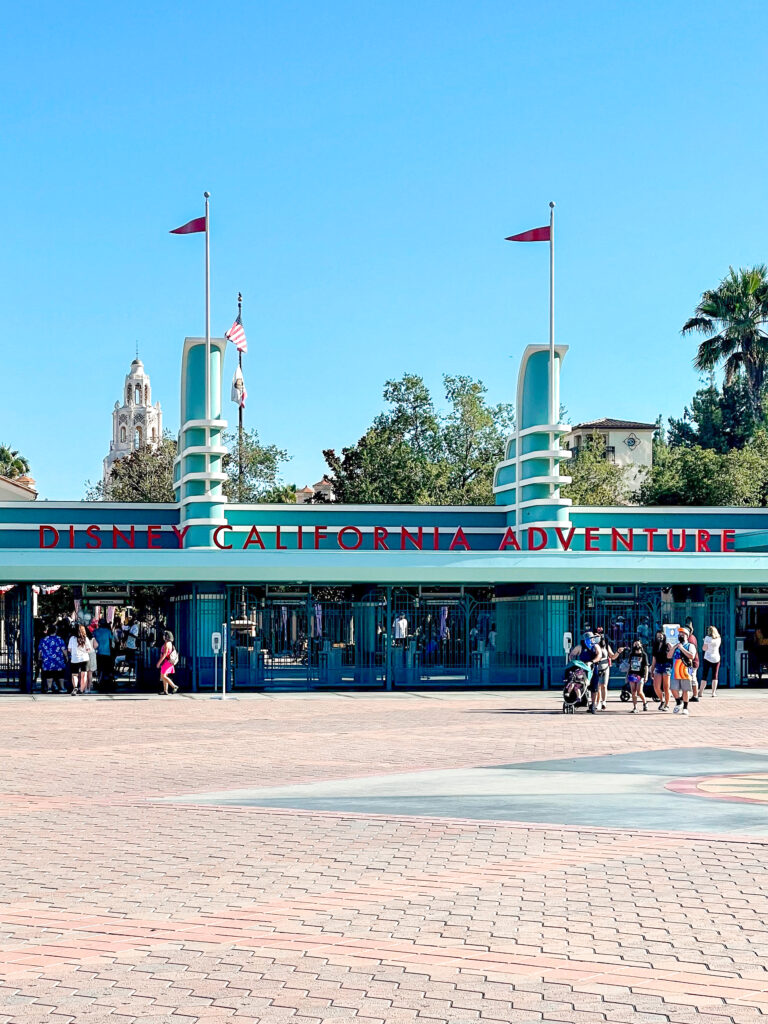 9. Collect Pressed Pennies as Souvenirs
Pressed Penny machines are scattered all throughout the Parks. Not only are they one of the cheapest Disney souvenirs, it's totally fun to watch them being made!
The great thing about the pressed penny machines now is that they have been updated to accept credit cards, which means no more carrying around tons of coins!
Check out my son's homemade pressed penny machine on TikTok below!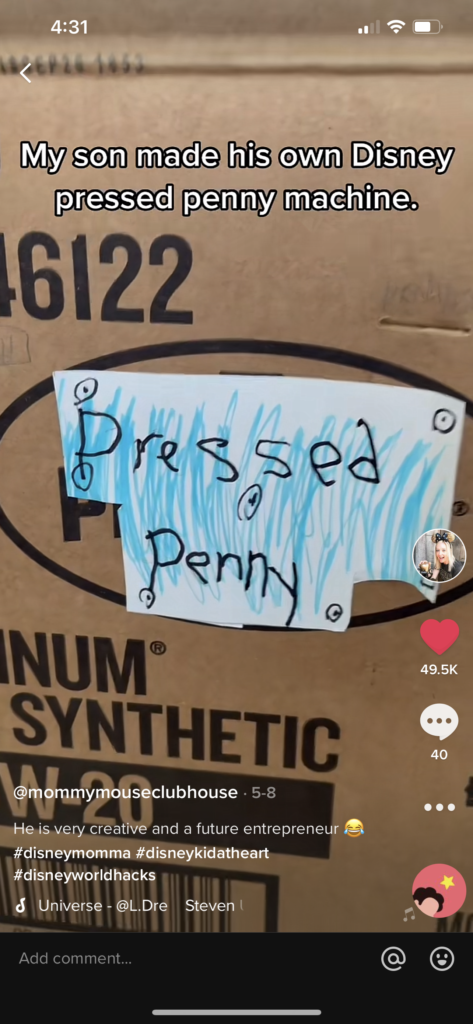 10. Bring Essential Items in Your Park Bag
Make sure you have these items in your park bag: a portable phone charger, autograph book and marker, ID/Cash/Credit Card, ziplock bags, a misting fan, a disposable poncho, sunblock, and hand sanitizer.
Check out the Top 10 Disney Park Bag Essentials for more information.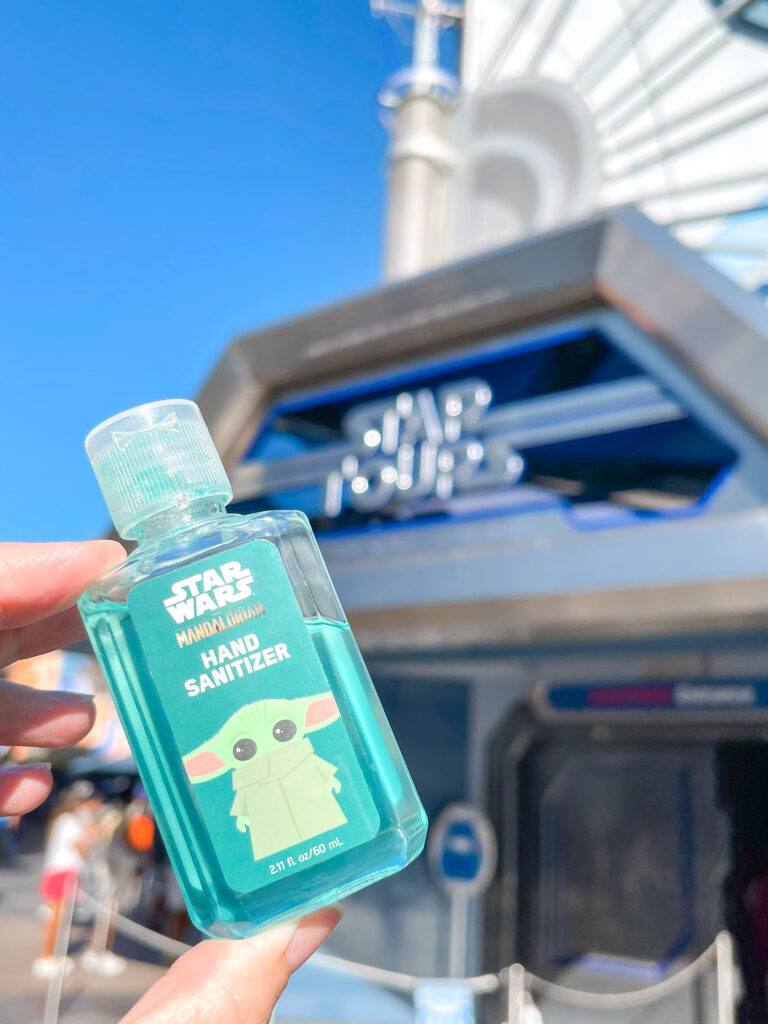 11. Experience Great Moments with Mr. Lincoln
This is my husband's all-time favorite Disney attraction! It's a stage show with an Audio-Animatronic Abraham Lincoln, who gives excerpts of some of his most famous speeches.
It's amazing to picture what it was like to hear and see Abraham Lincoln in person. It's also a great place to rest and escape from the heat outside.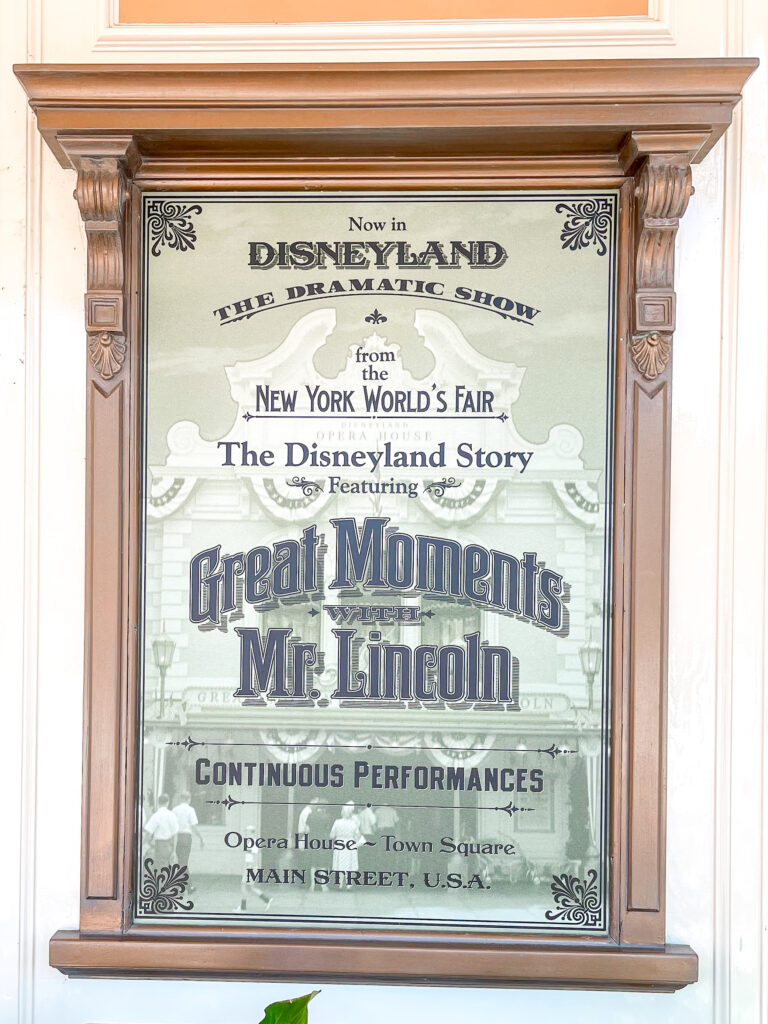 12. Enjoy a Disneyland Parade
Disneyland parades usually run from "it's a small world" toward the entrance to the park. If there is a second parade, it runs in the opposite direction and is usually less busy.
Try not to sit by pedestrian walkways. If you want to sit on the curb on Main Street, bring a blanket to set down and choose someone to stay there.
Currently, there are not scheduled parades happening, but you can catch a surprise cavalcade like we did outside of Plaza Inn.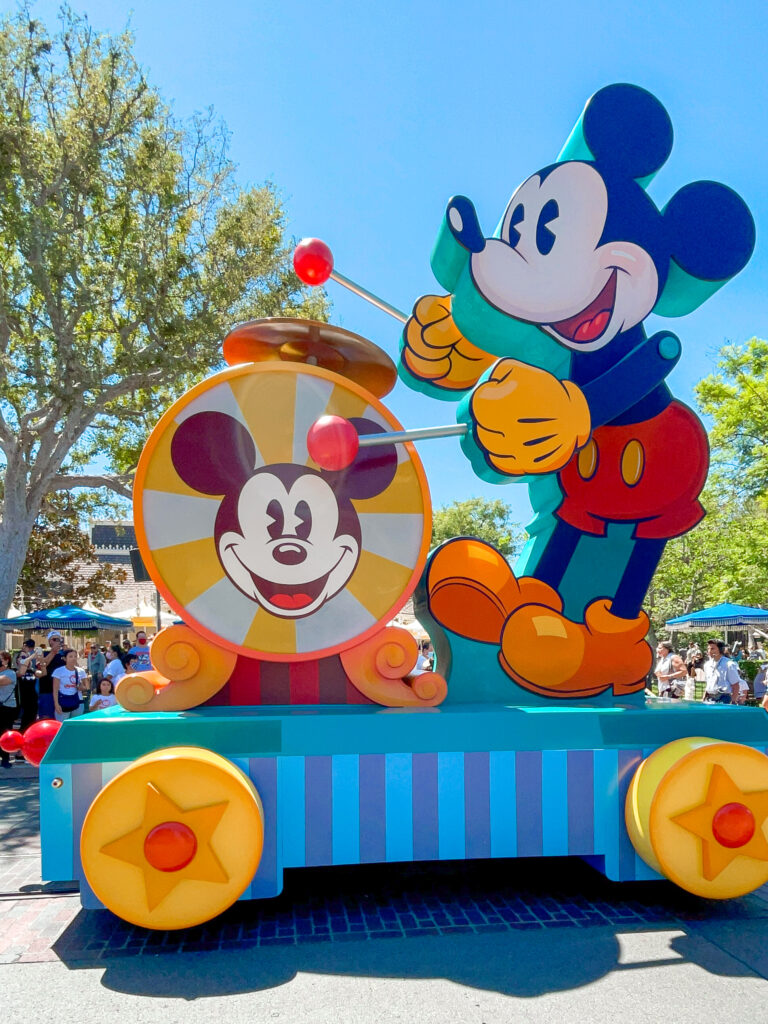 13. Don't Lose Your Stroller
You may think you have a unique stroller, but you'll be surprised how it looks like every other stroller when you get off an attraction and try to find it! Often times your stroller will have been moved to a different spot by a cast member to keep things organized.
I like to tie a bright colored ribbon or bandanna to the handle of our stroller to make it easier to spot.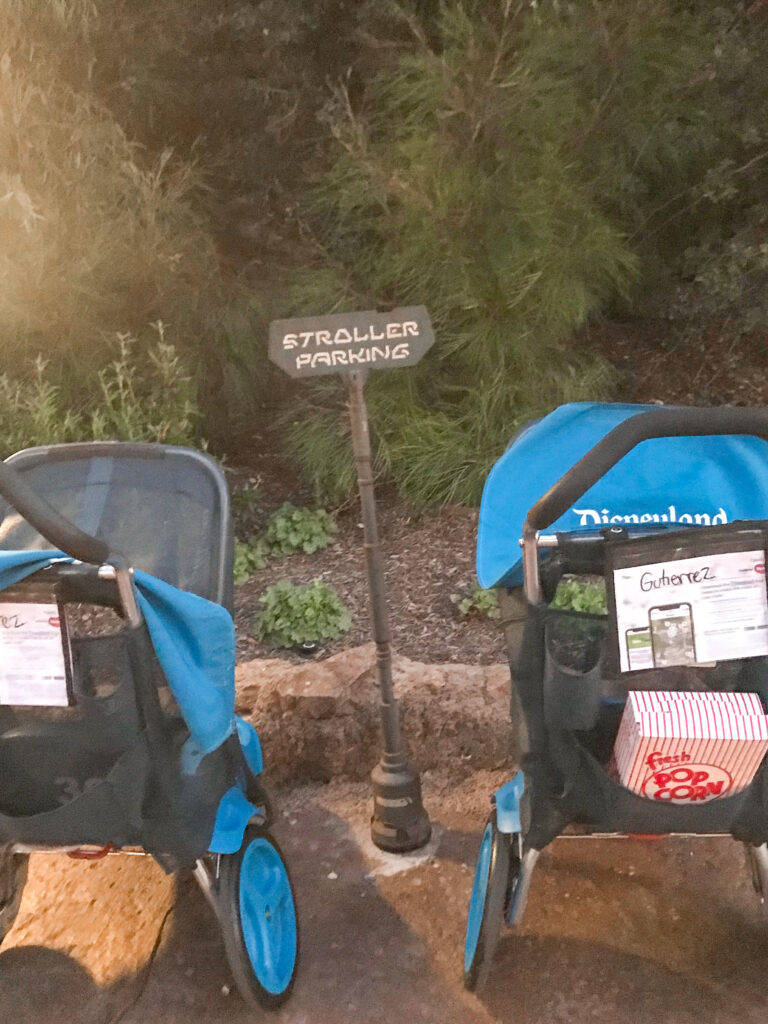 14. Visit On a Rainy Day
Rainy days are actually one of my favorite times to go to Disneyland. Rain usually equals shorter lines. If rain doesn't bother you, consider visiting on a wet day.
Many guests will skip the park or leave early in bad weather, which means more fun for you! Just don't forget a poncho! If you have a stroller, pick up a shower curtain liner and clothes pins from the dollar store to keep it dry. Works like a champ!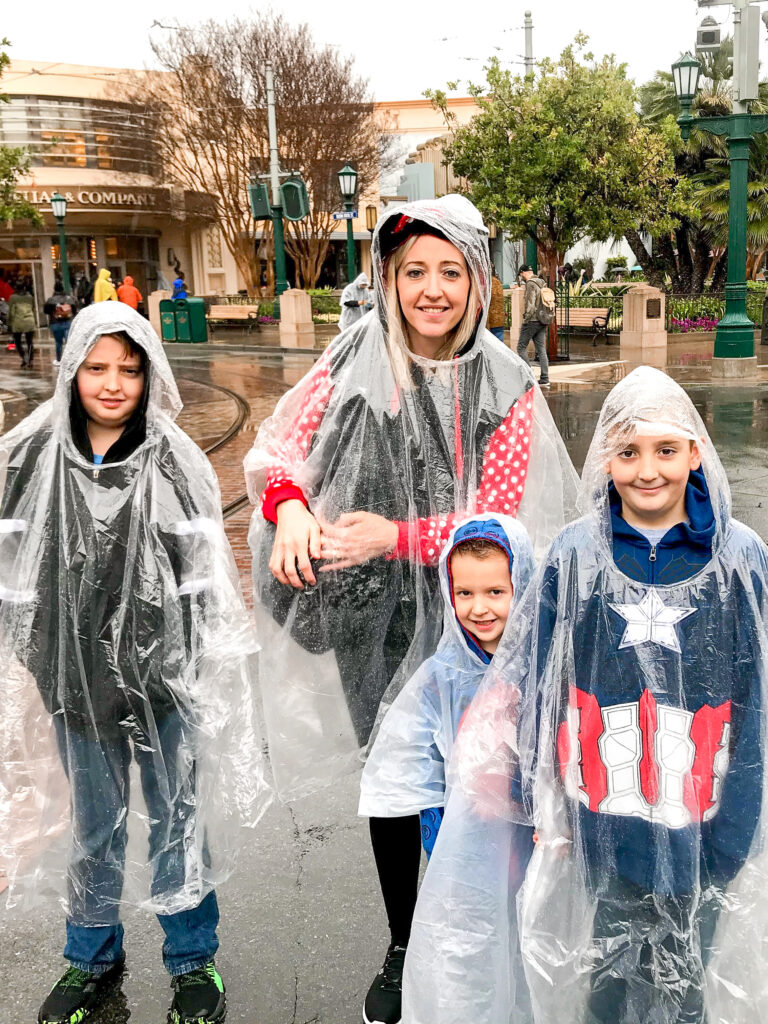 15. Skip Weekends to Avoid Crowds
Weekends, especially holiday weekends, tend to be busier than other days of the week. If possible, try to go on a Tuesday, Wednesday, or Thursday. Make sure to check Disneyland's reservation calendar and make park reservations before heading to the parks!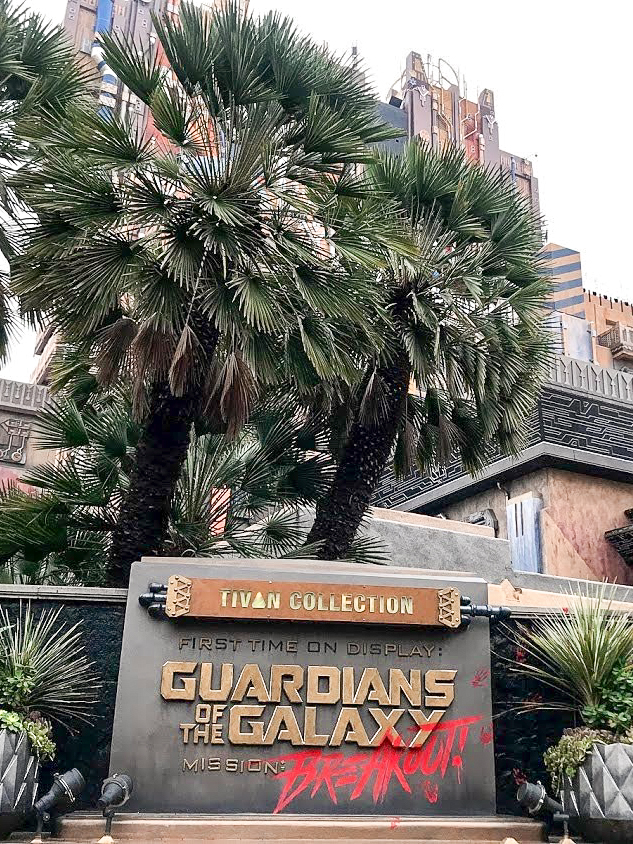 16. Use Google Street View's 360-Degree Camera
This is a cook tool that lets you take a virtual stroll down Main Street, U.S.A. I like to use this to help prepare myself and my kids for our trip or to help my Disney Withdrawl after my vacation is over.
Just open up your Google Maps app, type in your Disney location, and you'll be magically whisked away to The Happiest Place on Earth! These are the Disneyland locations currently available to view: Disneyland, Disney California Adventure, and Downtown Disney.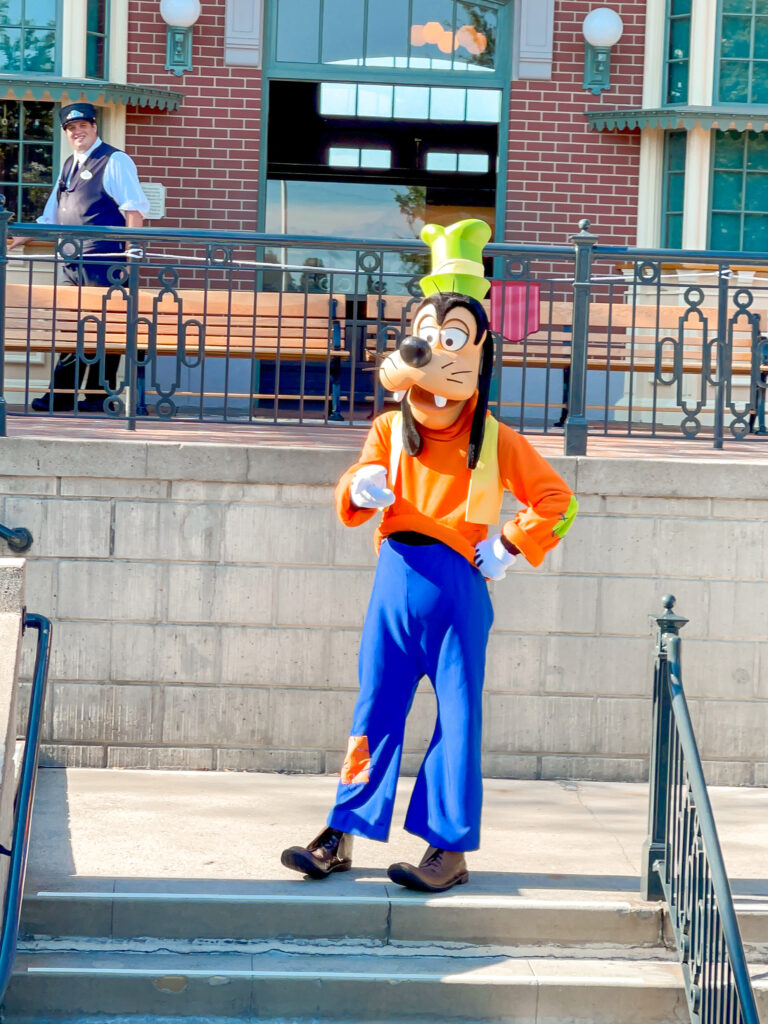 17. Participate in Pin Trading
Pin trading has been one of my most popular Disneyland tips on Instagram! Disney fans are very passionate about this one.
Here's how pin trading works:
Purchase your own Disney-made pins on Amazon or from ShopDisney
Bring them to the Parks with you
Find Cast Members throughout the park with pin lanyards on
Trade your Disney made pins with any of the pins on the Cast Member lanyards. At Disneyland shops and hotels, you can ask the cashier for their pin board and trade as well!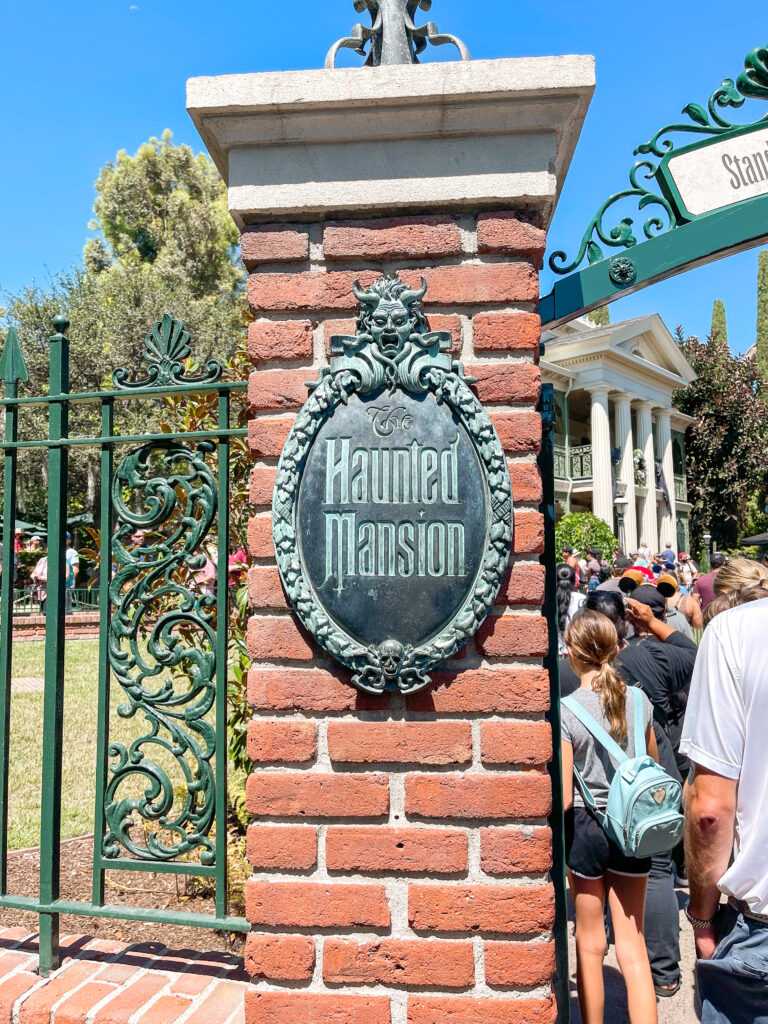 18. How to Find Lost Children
A couple of years ago, I lost sight of my six-year-old in the crowded area of Adventureland. It was a terrifying few minutes. Luckily, a Cast Member was quick to see my upset little boy and helped us reunite with him.
This scenario can easily happen at any Disney Park. Each morning before we start our day, I tell my children to locate someone with a Disney name tag if they get lost.
The Cast Member who finds your child will make sure that they are accompanied at all times until they are reconnected with you. Another great option is to purchase personalized temporary Disney tattoos with parents' phone numbers on them.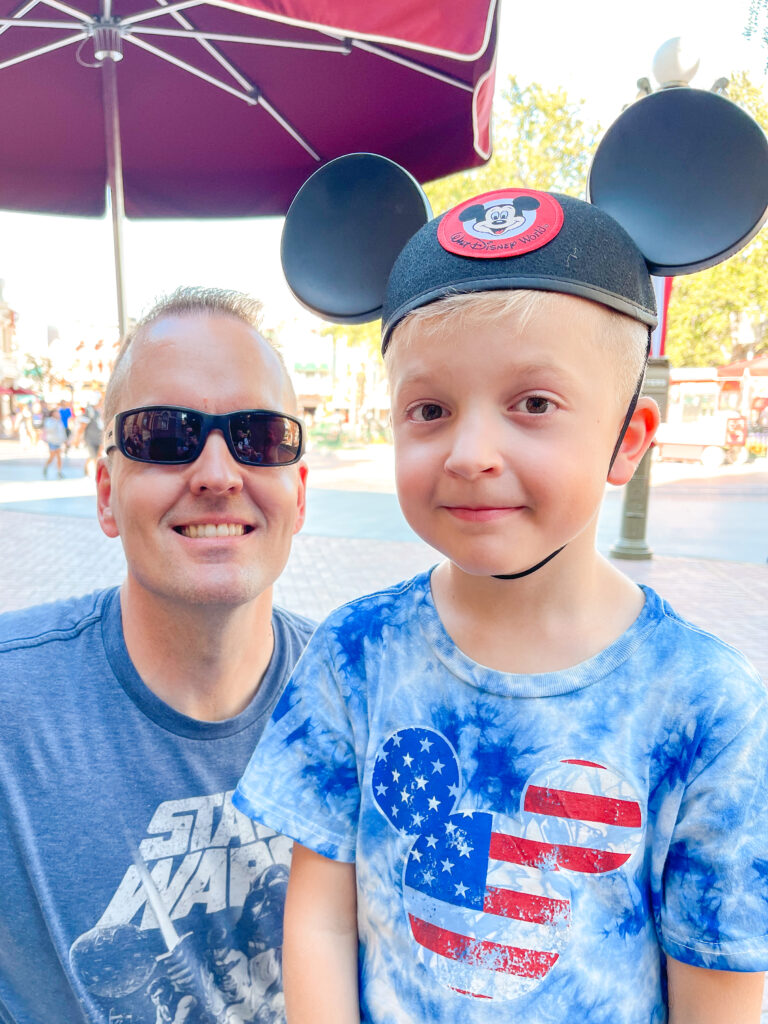 19. Use Mobile Ordering
Mobile ordering through the Disneyland app is a definite time saver. I use it almost exclusively now! All you have to do is open the app, select your restaurant and a pick up time slot, then order your food and you'll be ready to go!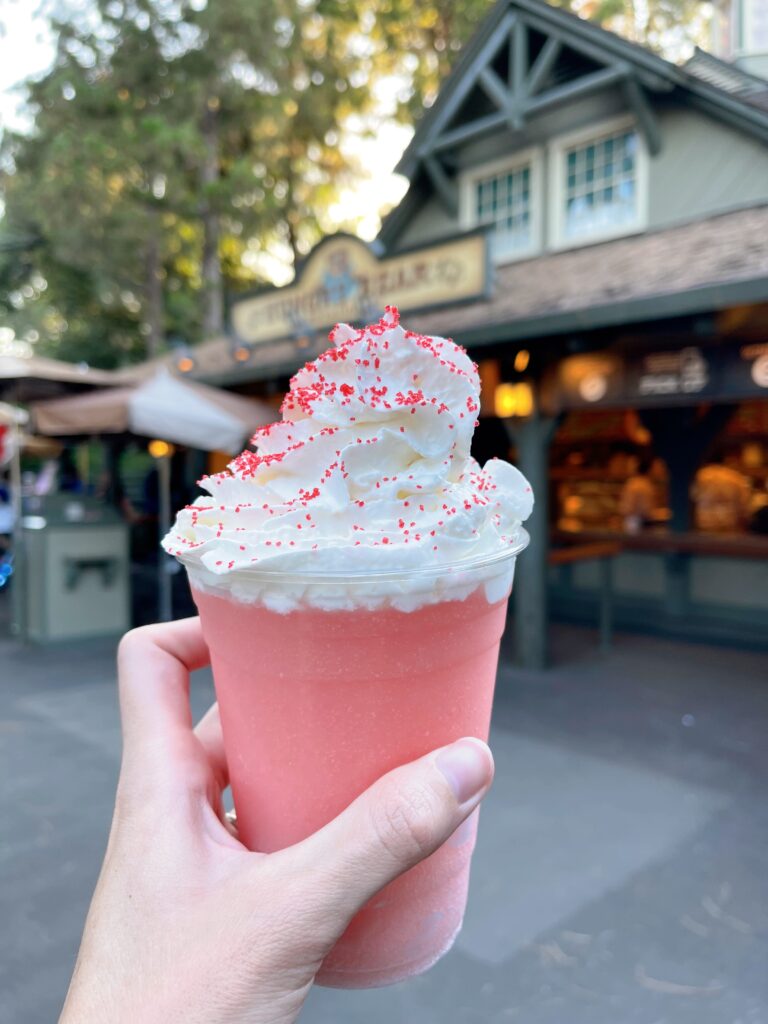 20. Utilize Single Rider Lines
One way to cut down your time waiting in line at Disneyland is to use the Single Rider Line. Any party willing to split up, and not necessarily ride together, can use this line.
My boys love to do this when we go to Disneyland. They rode Splash Mountain three times in thirty minutes! Here are a few rides that offer single rider lines: Space Mountain, Radiator Springs Racers, and Incredicoaster.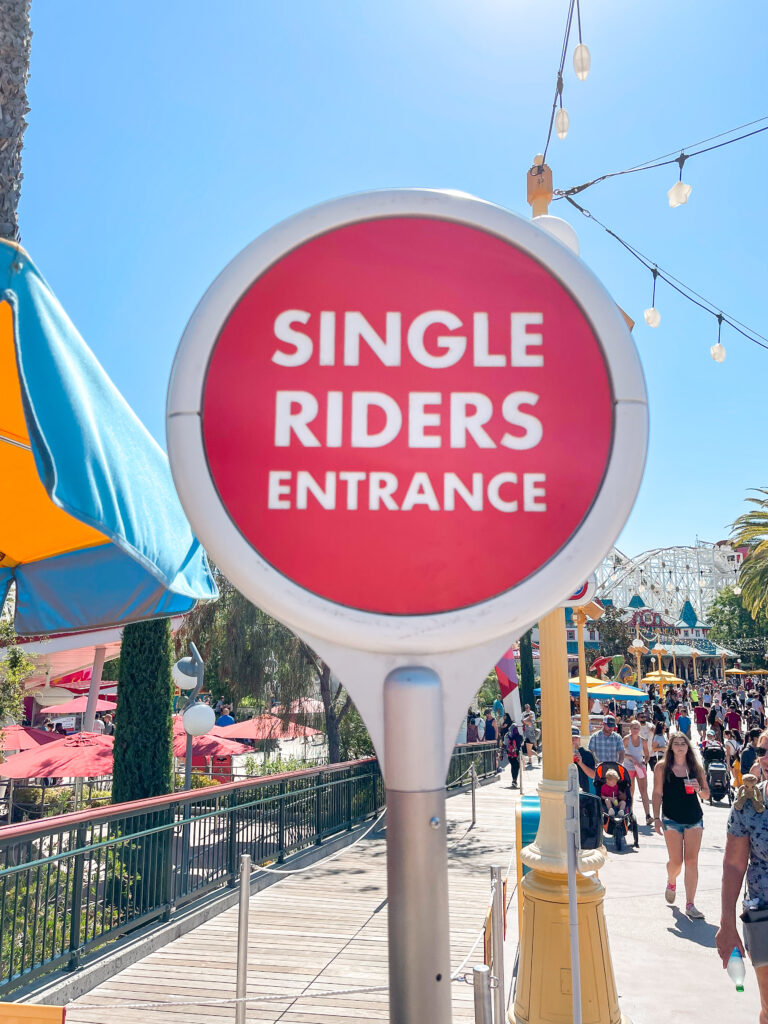 21. Park Hop
With Disneyland and Disney California Adventure so close together, you can really jump around from one corner to another without wasting much time.
It's a great way to experience both parks in one day! Check out my Disneyland Park Hopper Tips. You can also read about the difference in Disneyland tickets here.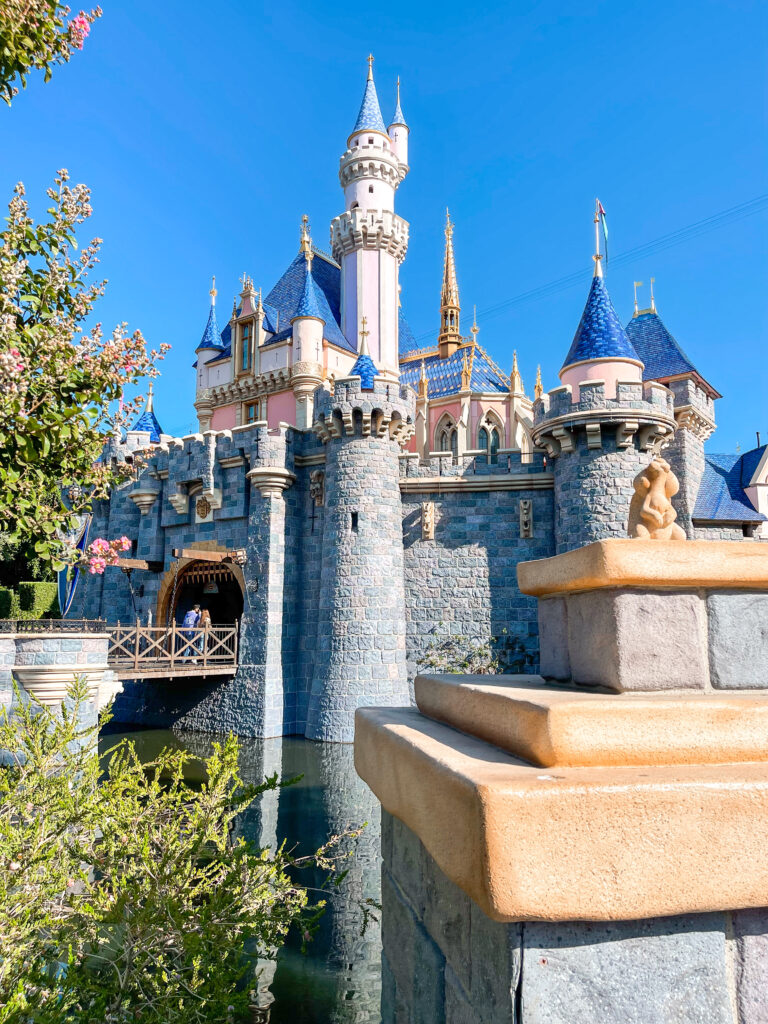 22. Get Through the Gate Faster
Get to Disneyland at least 20 minutes before it opens and head to the center gate. There is an individual gate with a turnstile in between the two long rows of turnstiles. Many people think this is just a line for wheelchairs and strollers, but anyone can use this line. Often this line is much shorter!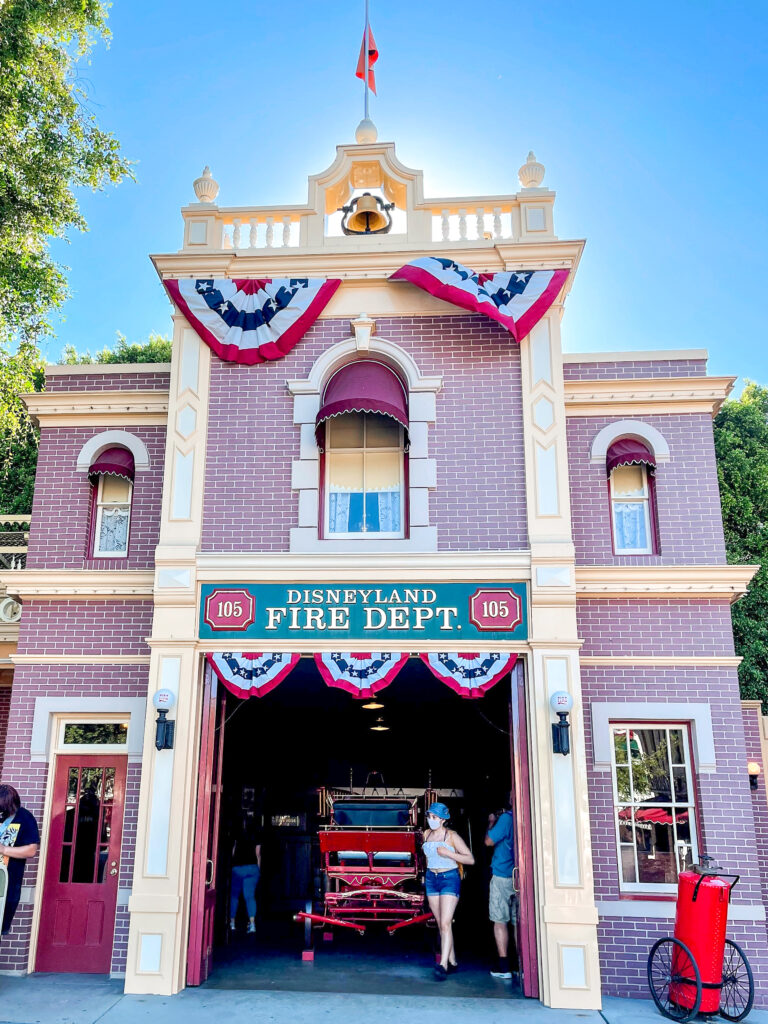 23. Take a Break
Remember that your Disneyland vacation is still a vacation. You don't want to over do it. One of my favorite Disneyland tips is to take a break in the middle of the day.
We go back to the hotel for a nap, a swim, or just to relax. It makes our time at the parks so much more enjoyable. Another reason why I like to stay close to Disneyland.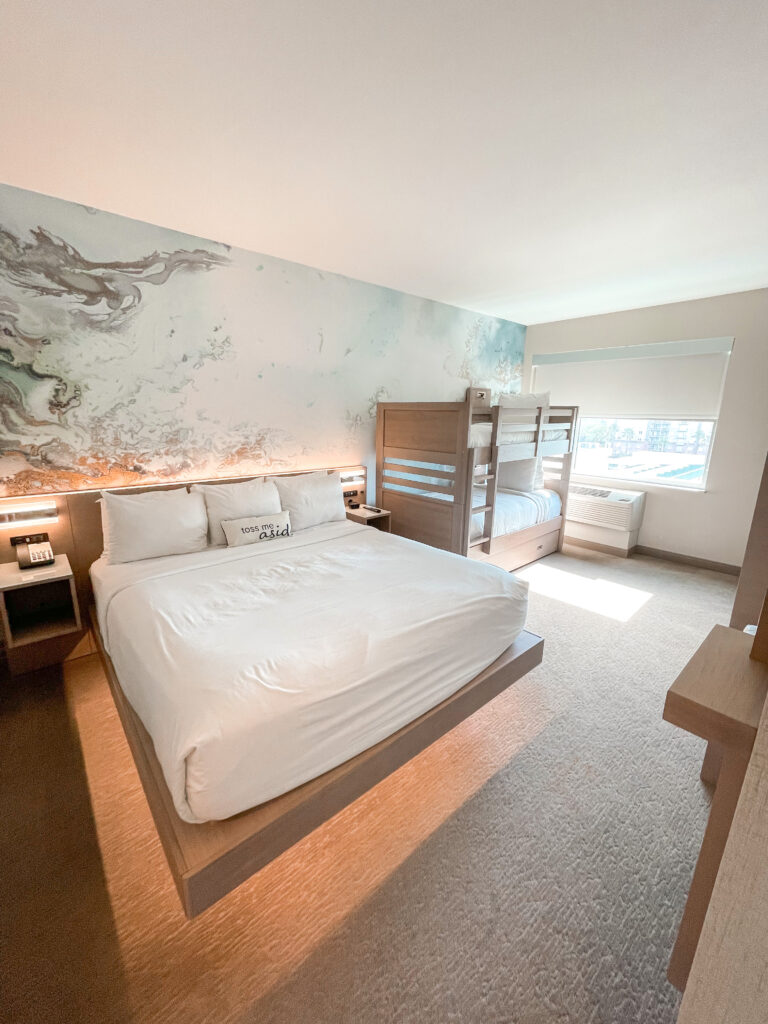 24. Get a Mickey Mouse Balloon
These balloons can be pretty expensive. But the cool thing is, if you ever pop your balloon while you are in the Park, just bring it back to the vendor and they will give you a new one!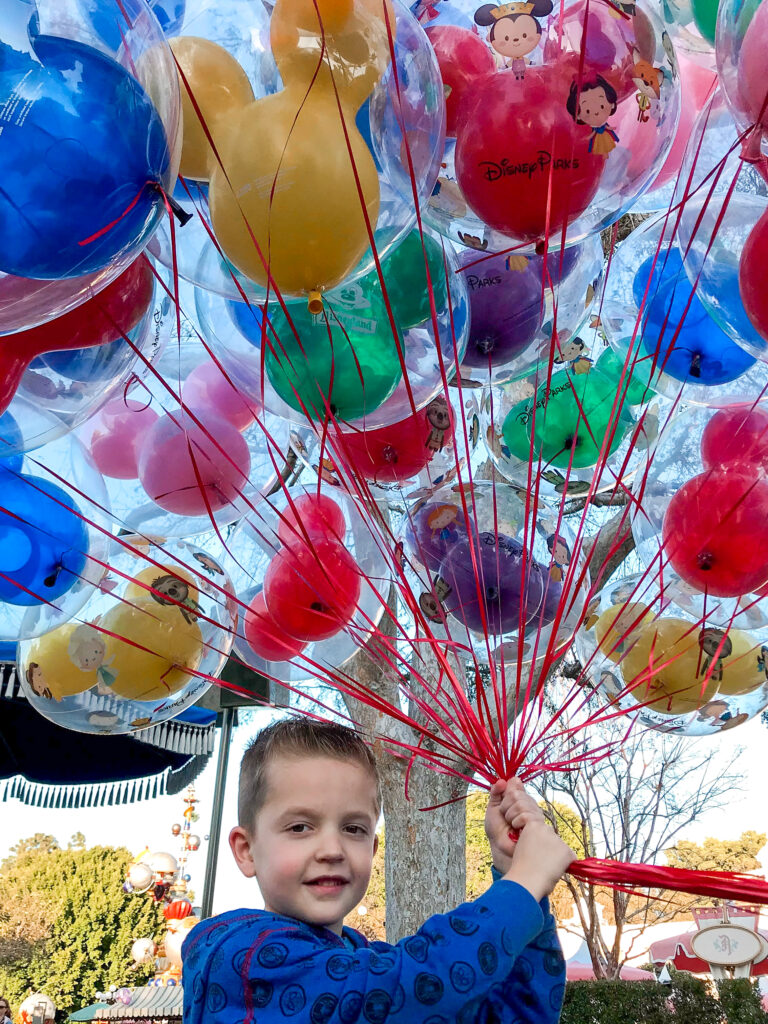 25. Save Your Phone's Battery
Put your phone on airplane mode when waiting and riding underground rides like Indiana Jones, Haunted Mansion, and Pirates of the Caribbean. If you don't, your phone battery will drain quickly because it will be searching for a cell signal that isn't there.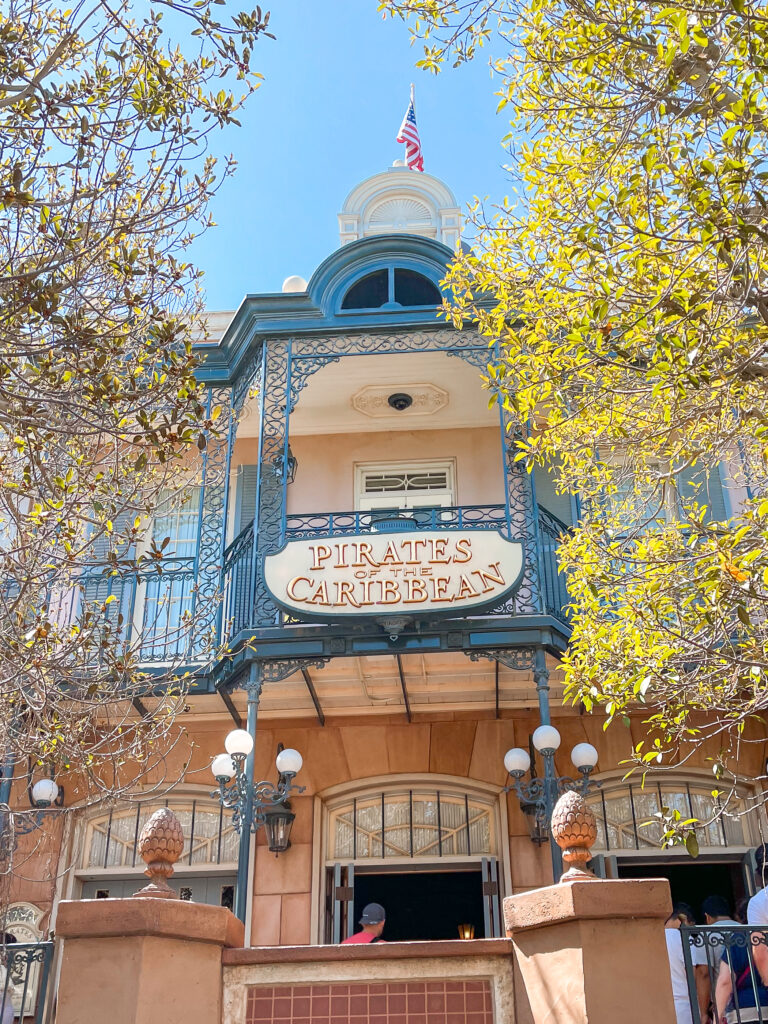 26. Avoid Busy Conventions in Anaheim
The Anaheim Convention Center is one of the largest convention centers on the West Coast. Crowds from the convention center can really impact the crowd levels inside both Disneyland and Disney California Adventure.
If you want to avoid convention crowds on your next trip, check the Anaheim Convention Center website for a current calendar of events before you book.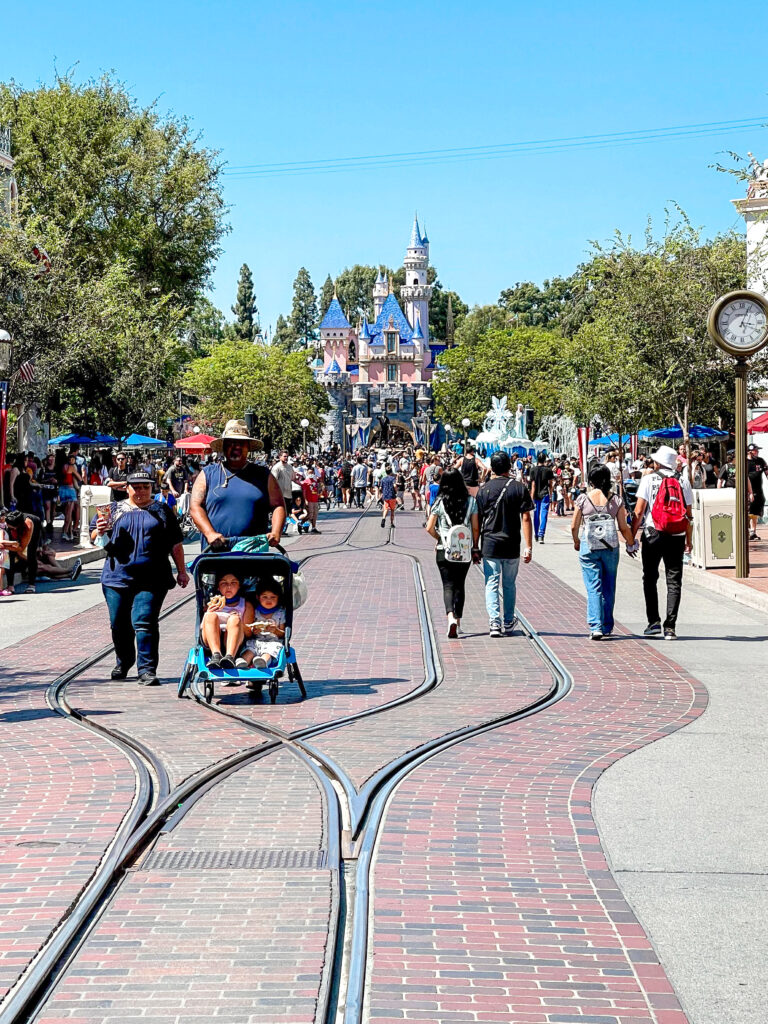 27. Visit Downtown Disney
Downtown Disney has so much to offer! Make sure you spend some time shopping and getting a bite to eat at Downtown Disney during your time at the Disneyland Resort.
Two of my favorites are the Cupcake ATM at Sprinkles Cupcakes and a Crazy Shake from Black Tap Anaheim!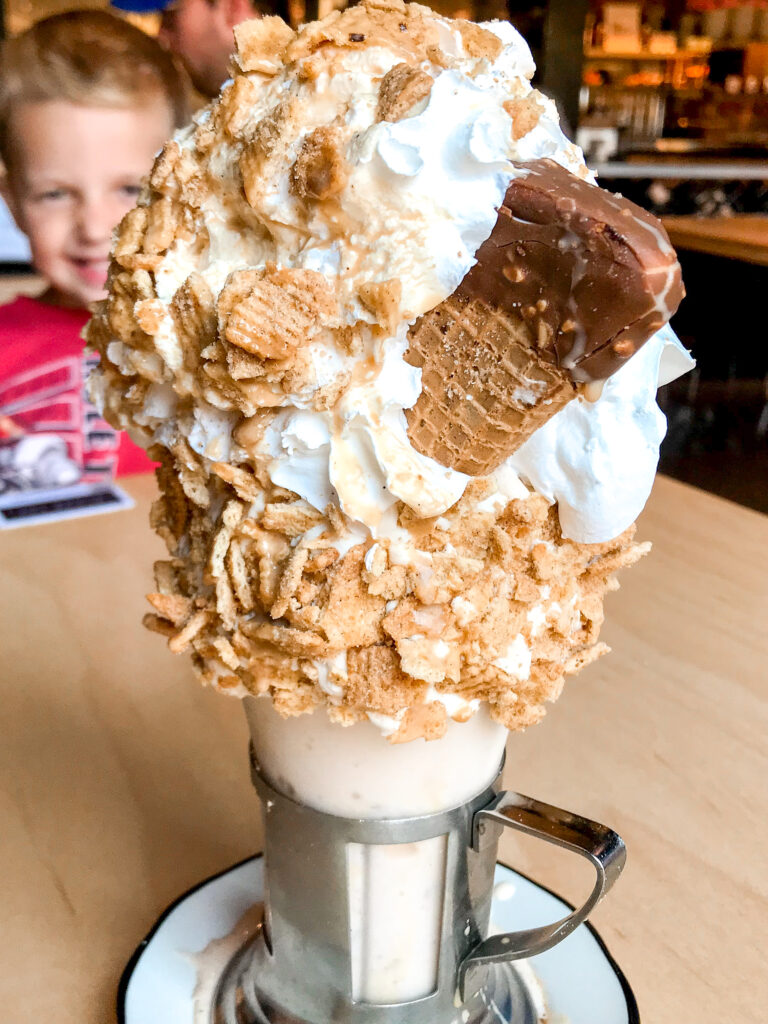 28. Remember Where You Parked
Have you ever lost your car in a parking lot? The Mickey and Friends parking structure at Disneyland is one of the biggest in the world! Make sure you take a photo or drop a pin in your car's location so that you can remember where you parked after a long day at the Parks.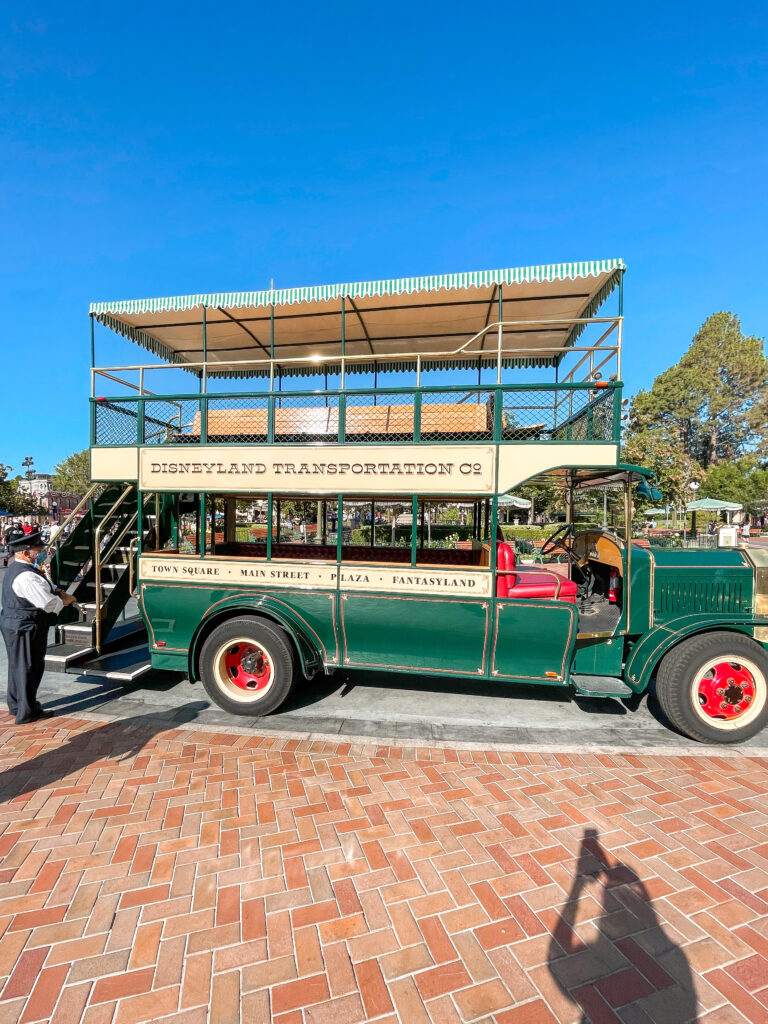 29. Take advantage of Magic Mornings
This tip is not available currently, but will hopefully return in the future. On Tuesdays, Thursdays, and Saturdays (days subject to change), guests with a 3-day or longer Disneyland ticket, are eligible to enter one hour before the Park opens.
Only Fantasyland and Tomorrowland are open during this hour, but its the perfect time to go on rides like Storybook Land, Peter Pan's Flight and Space Mountain!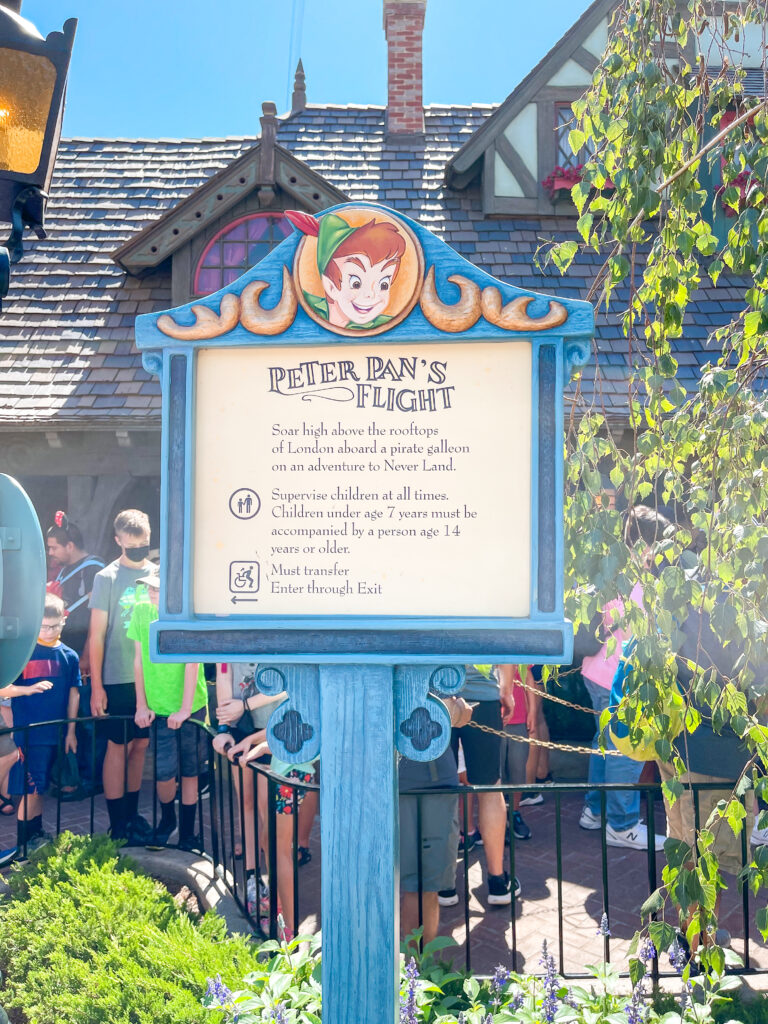 30. Use the Rider Switch Option
If your little ones don't measure up to height restrictions certain attractions, one person in your group can stay back with the small kid(s) while the riders collect a special pass at the beginning of the attraction, wait in line as usual, and then get a Rider Switch ticket before boarding the attraction.
Then, the adult that stayed back with the smaller kids, goes to the front of the line with up to two ride partners. To utilize Rider Switch, talk to the cast member at the entrance of the attraction.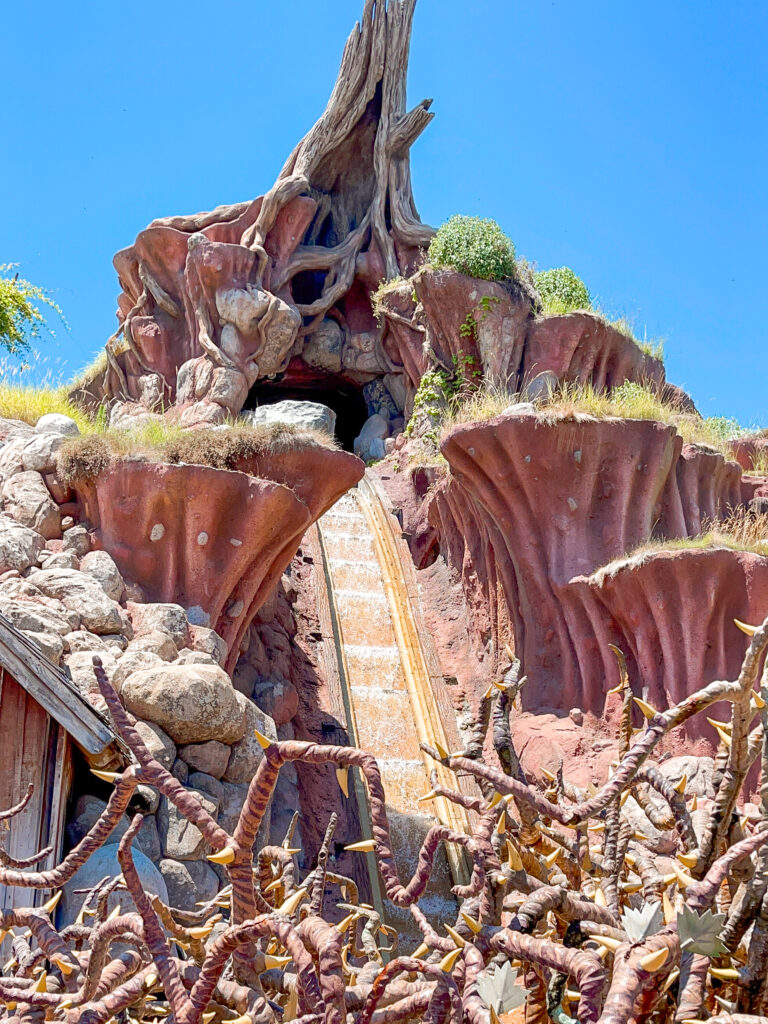 31. Take the Fastest Route to New Orlean's Square.
If your Mickey Beignet craving is taking over and you need to get to New Orleans Square quickly, use the Frontierland entrance instead of Adventureland.
It's not only less used, but you can also avoid the bottlenecking that happens near the front of the Jungle Cruise and Indiana Jones attractions. Unless… you're stopping to get a Dole Whip. In that case, any crowd is worth it!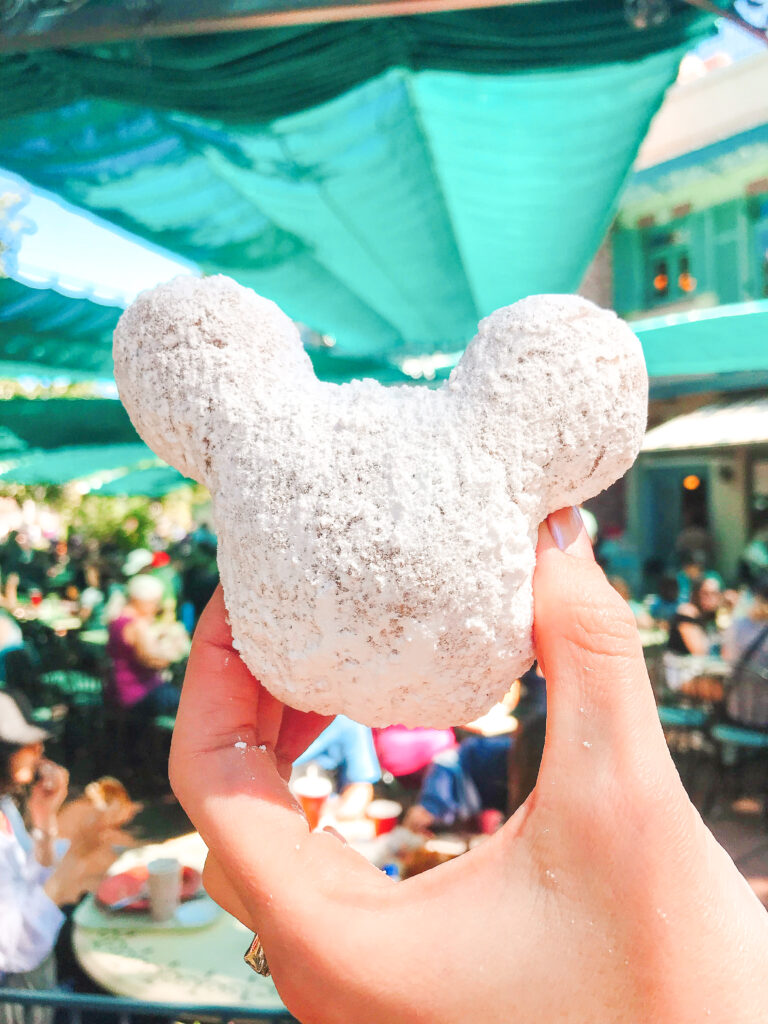 32. Visit Mickey's Toon Town at the Right Time
One of the things I love about Mickey's Toon Town is that there are always characters to see and interact with. But…it's always packed with people and feels about 15 degrees hotter than the rest of Disneyland.
I've found that the best time to avoid these two things is right at dusk or just after the sun goes down. Toon Town seems to clear out and cool off. Win win! And it's kind of cool to see Toon Town at night!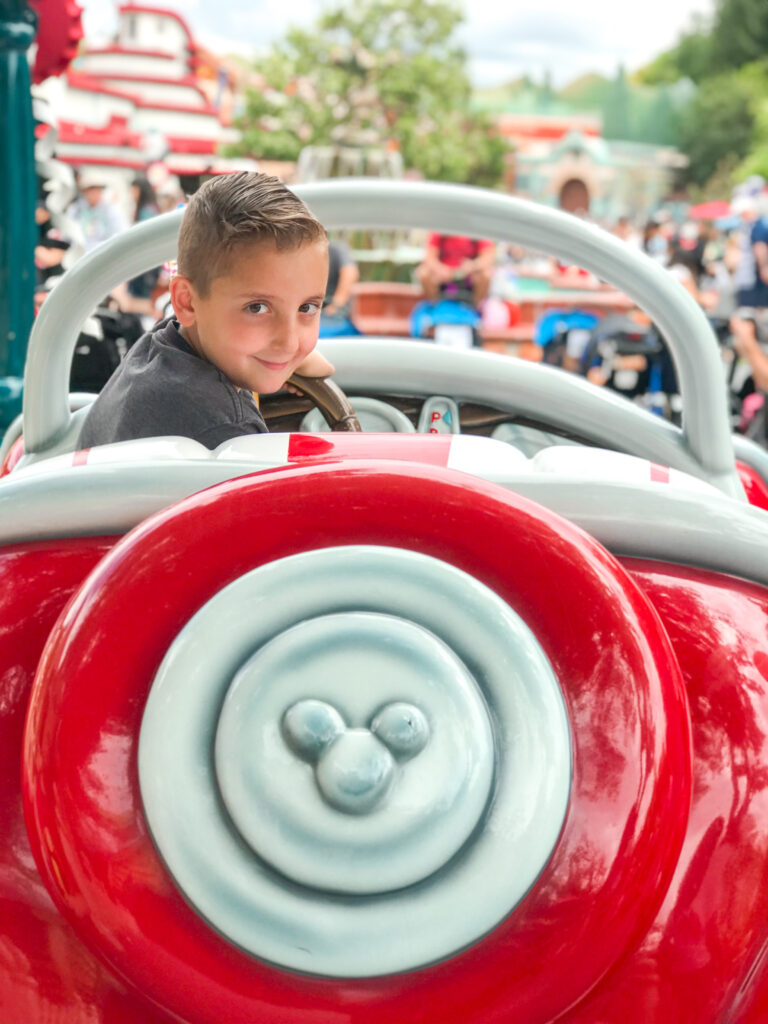 33. Make Park Reservations Early
Visiting Disneyland Park or Disney's California Adventure Park requires a valid ticket and a park reservation. When purchasing tickets directly from Disney, park reservations can be made at the time of purchase.
If you want to save a few dollars on tickets, you can purchase them through an authorized third party like my travel partner Get Away Today. When you purchase your tickets from them, you will receive them in an email almost immediately after purchase.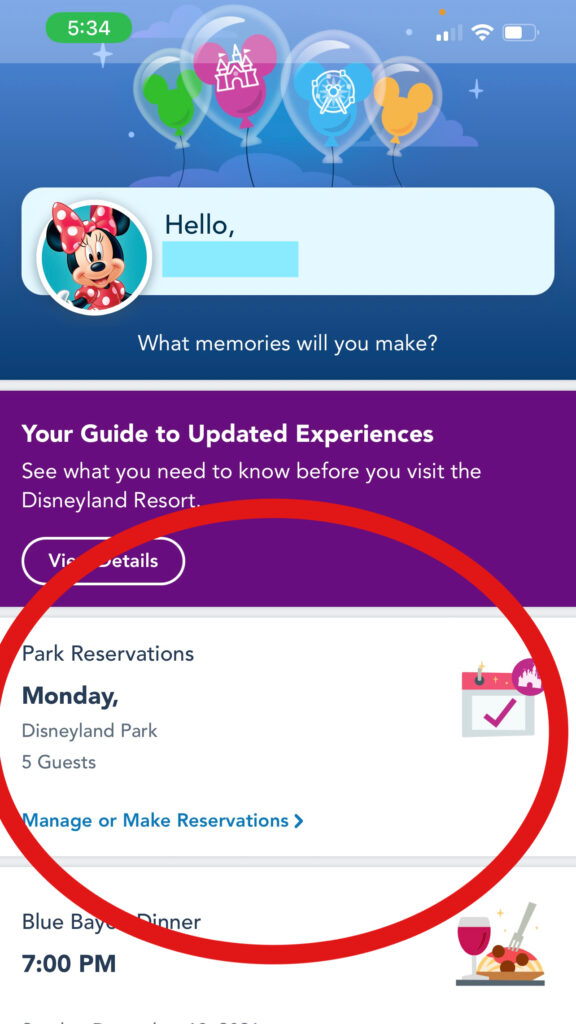 Once you get your email containing your tickets, you can scan them into your Disneyland app and make park reservations. This is how I alwasy purchase my tickets.
I recommend planning your visit far in advance. You will want to purchase your tickets and make park reservations as soon as you have decided when to go. Then you are guaranteed entrance into the park, especially during busy times of the year.
You can check park reservations here.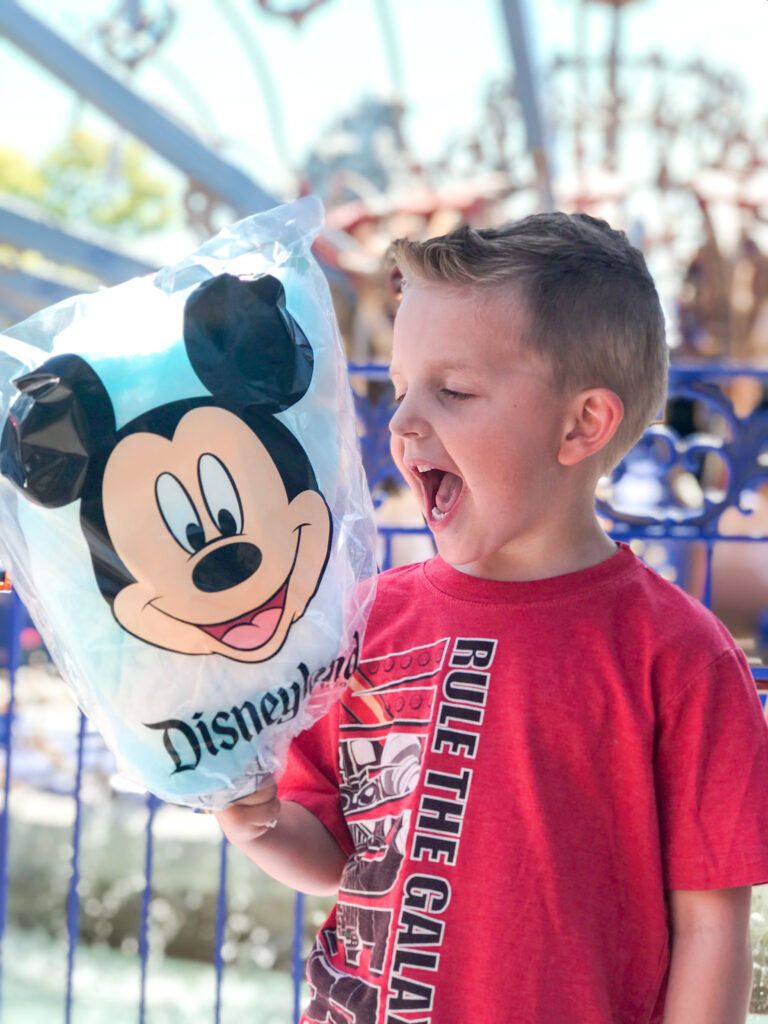 34. Ride Star Wars: Rise of the Resistance
If you haven't had the chance to ride Rise of the Resistance, you NEED to. It is by far the most amazing ride at Disneyland. It can be tricky to ride though.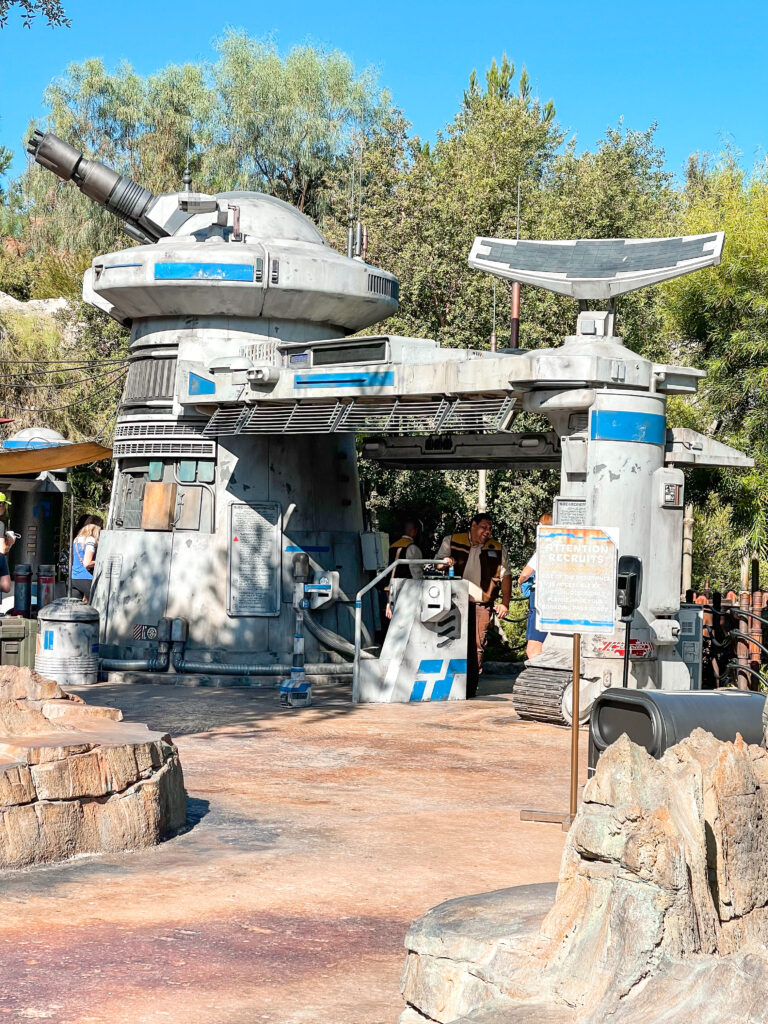 The only way you can ride Rise of the Resistance is by joining the virtual queue. This can be done at 7:00 am or 12:00 pm in the Disneyland app. Ready my full instructions for getting into a boarding group here or watch the video that shows you exactly how to do it here.
This method has worked every time we have tried and we have always been in one of the first boarding groups of the day.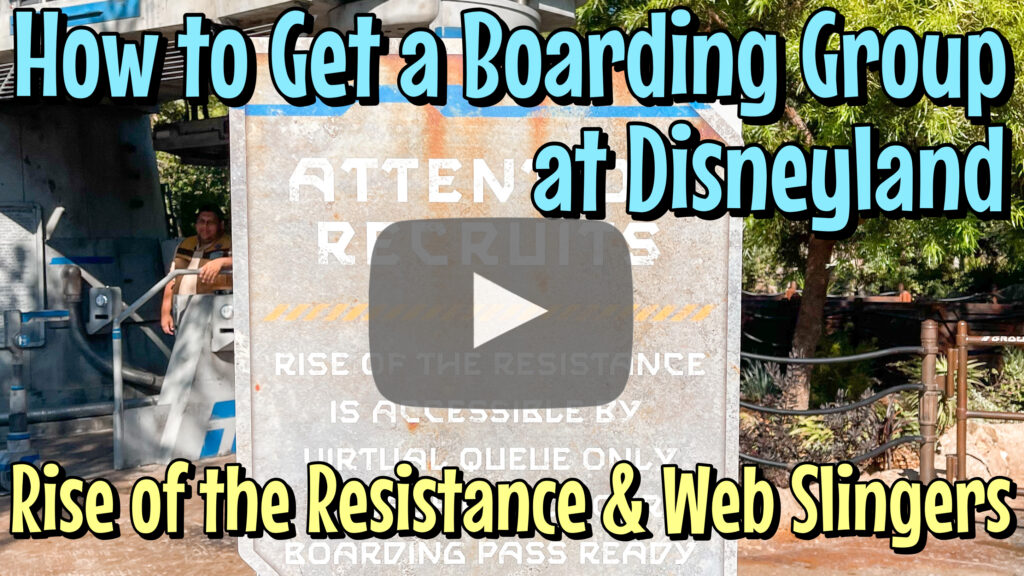 35. Choose the Left
This Disneyland tip is so fascinating. Have you heard the tip about staying to the left when an attraction line splits? The left line is supposedly shorter because most people are naturally inclined to go to the right.
I have no idea if that is true, but staying to the left hasn't failed me yet! We used this tip on our last visit when riding the Jungle Cruise and we passed so many people waiting in the longer line!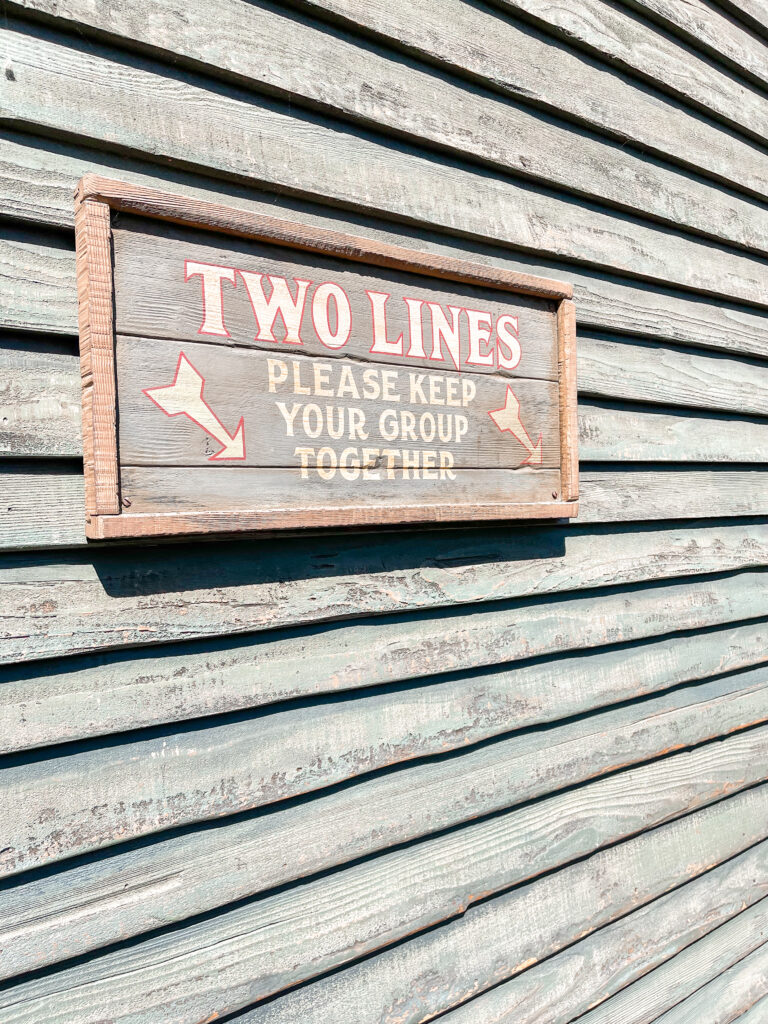 36. Multi-Day Park Tickets Offer the Best Value
When you purchase a multi-day Disneyland ticket, the price per day actually goes down. A way to make tickets even cheaper, is to purchase your Disneyland tickets from Get Away Today.
They often offer specials that include 4th and 5th days free! Check out getawaytoday.com to see if they are currently offering this promotion. You may also want to read my tips for going to Disneyland on a Budget.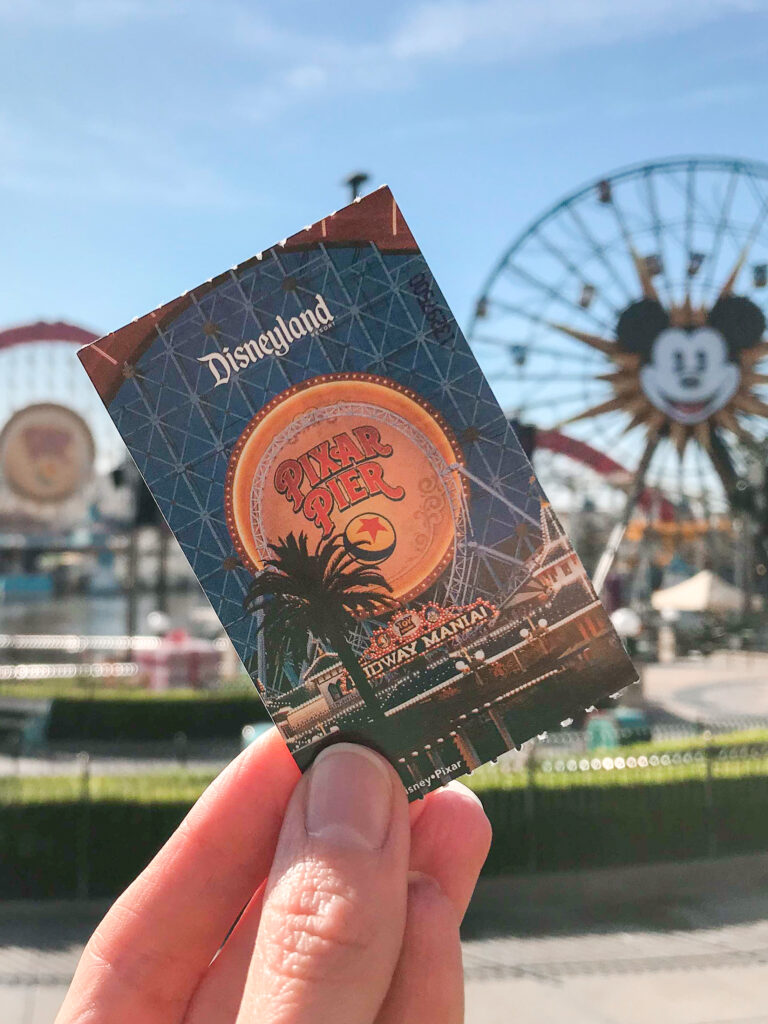 37. Use Disney Genie and Consider Genie+
Since Disney has retired the FastPass system and Disney MaxPass, they are introducing a new feature called Disney Genie.
This feature will offer both a free version as well as a paid version. If you are short on time or it is your first visit, you might want to consider paying for Disney Genie+. Read my article about Disney Genie here to find out if this is something you want to do.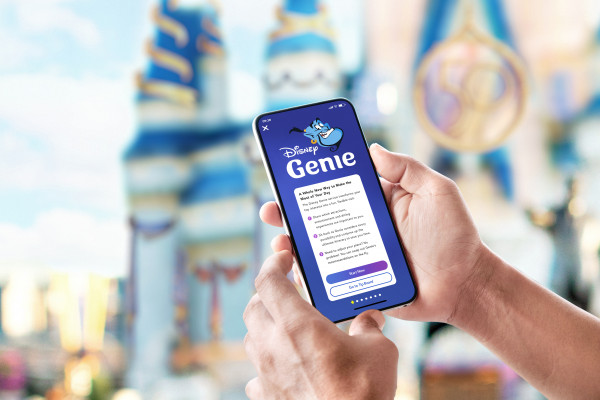 Save Money at Disneyland
As I've mentioned before, Get Away Today is my go-to travel company when I book my Disneyland vacation. Not only do they help me save money on tickets and hotel rooms, their customer service is top-notch!
From the planning stage to your return home, they are there with you every step of the way.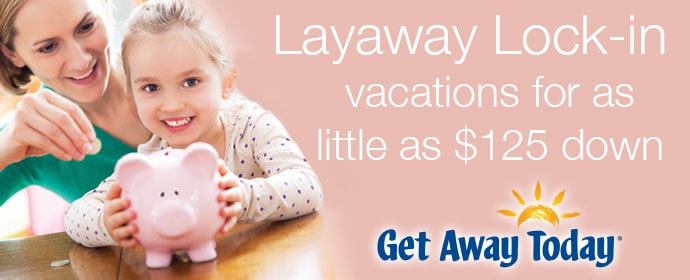 Get Away Today has offered my readers a coupon code to save $10 on any 2 -night or longer Southern California vacation package! Just type in the code Clubhhouse10 at checkout!
These savings can be combined with their Layaway Plan where you can lock in your package price for just $125 down.
Hopefully these Magical Disneyland Tips will help you have an amazing visit to the Disneyland Resort! Make sure you Pin them so you have them when you need them.
Looking for Cute Disney Apparel?
I've had really good luck lately finding adorable and affordable Disney vacation t-shirts on the boutique deal website Jane.com! There have been quite a few options for men, women, and children for $13.99!
I've even seen cute little Princess dresses for little girls. Just head to Jane and scroll through all of the deals, but be aware that their deals change daily.
Make sure to check back often or follow me on Instagram to keep up on all of the amazing Disney-themed merchandise!
Do you have any Disneyland tips? I'd love to know what they are! Leave them in the comments below.