If you're looking for a great place to stay on your next visit to Disneyland in California? Make sure you read this review of Howard Johnson Anaheim Hotel and Water Playground!
This post may contain affiliate links. When you click on these links, I get a small percentage back at no cost to you! For more information see my disclosure policy.
One of the great things about visiting the Disneyland Resort in California is that there are so many hotels to choose from around Disneyland.
Unlike Walt Disney World, where off-property hotels are a little further from the theme parks, Disneyland has many hotels right across the street that are easily within walking distance.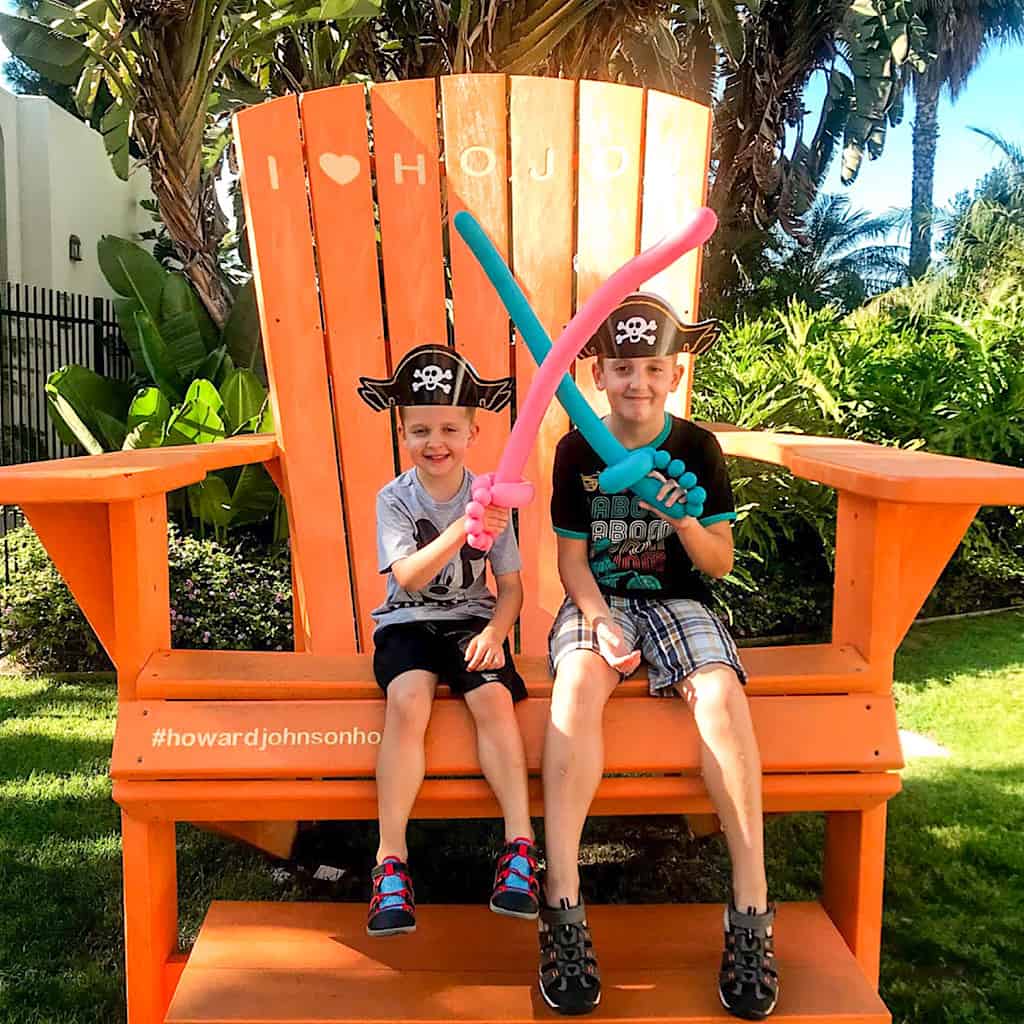 One of my favorites is Howard Johnson Anaheim Hotel and Water Park. This hotel is located on Harbor Boulevard directly across the street from Disneyland Park.
My family has stayed at this property a few times now, and it has quickly moved to one of the first hotels we think of first when we plan a visit to the Happiest Place on Earth.

In this article, we'll take a little tour of Howard Johnson Anaheim and I will highlight some of the things we love about staying here.
If you decided that this hotel is right for you, make sure to check out the end of this post and I will share how you can save on your next stay!
Howard Johnson Anaheim Hotel Renovations
Howard Johnson Anaheim has been open since 1965 and is one of the original hotels in the area for Disneyland guests.
They are currently in the process of renovating their guest rooms.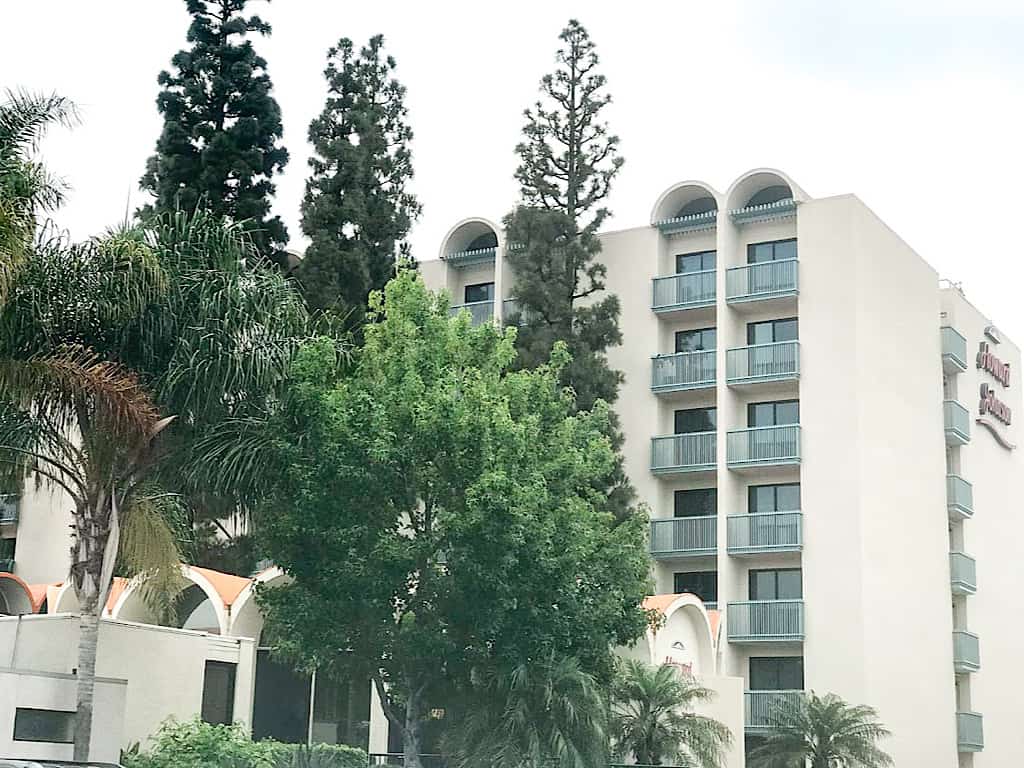 The renovations for rooms in Building 1 are complete and construction is now underway to complete updates to guest rooms in Building 2.
Hotel Rooms at Howard Johnson Anaheim
There are four room categories to choose from at Howard Johnson, Standard, Deluxe, Premium, and Suites.
Standard Rooms
Standard rooms have either 1 King bed or 2 Full XL size beds. Standard King bed rooms are 356 square feet and sleep up to 3 guests.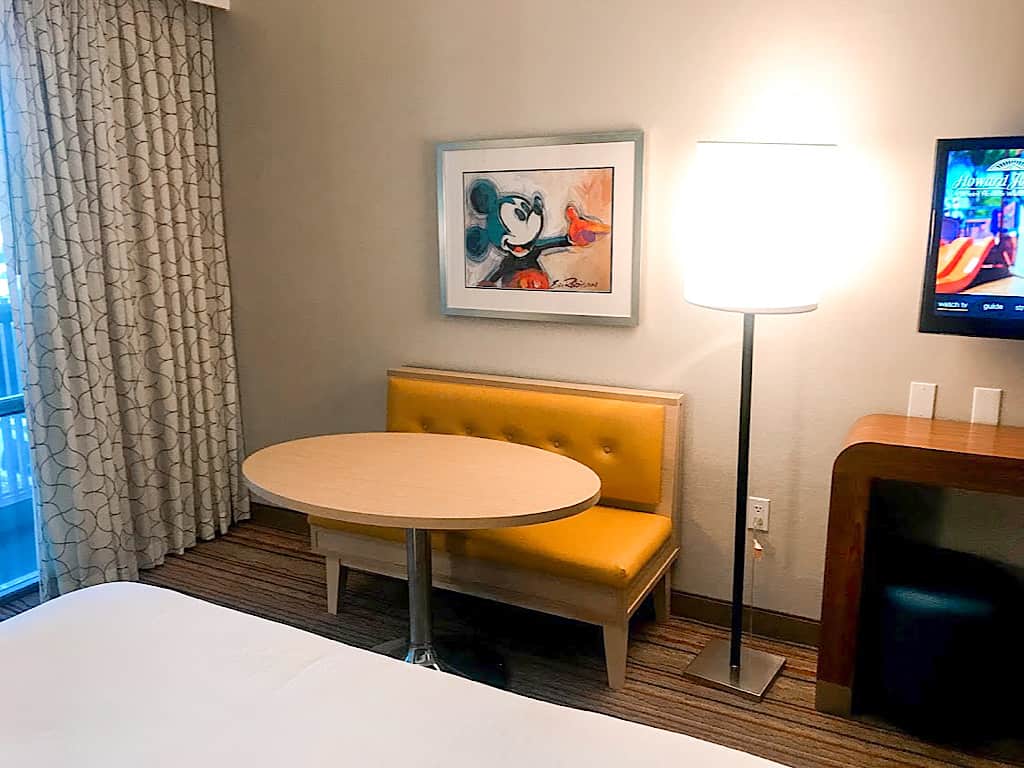 Standard rooms with two double beds are also 356 square feet and can sleep up to 5 guests if you order a roll away bed for an extra fee.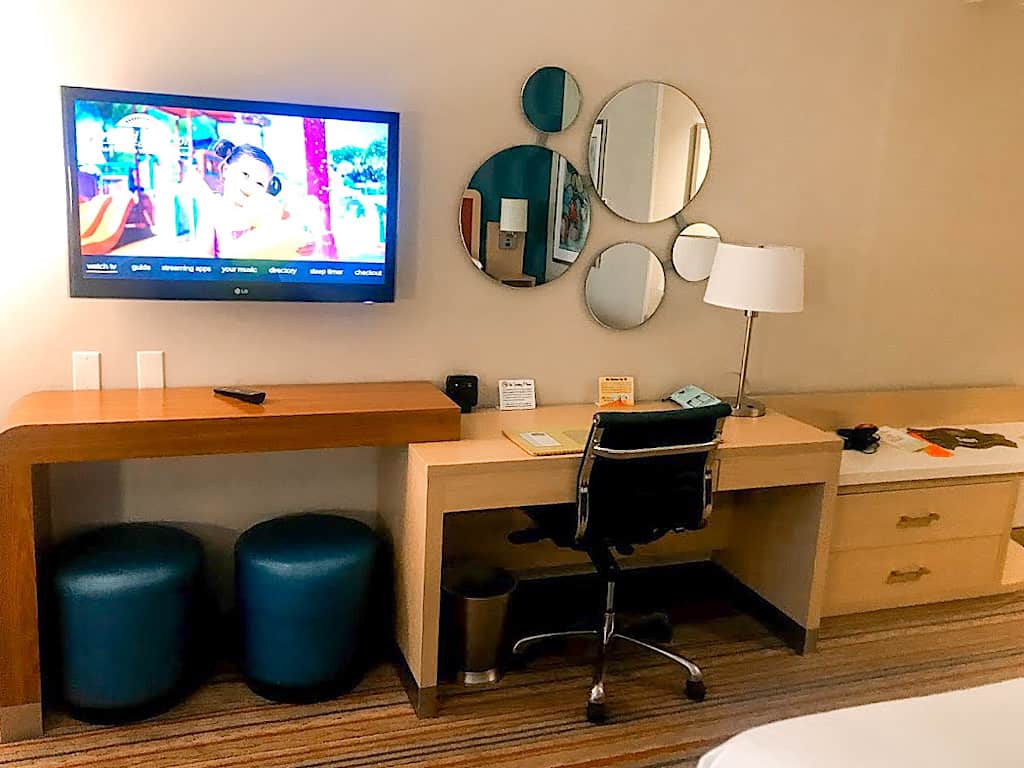 Deluxe Rooms
Deluxe Rooms at Howard Johnson have either one King bed, 2 Queen beds, or 1 Queen bed and 1 set of bunk beds.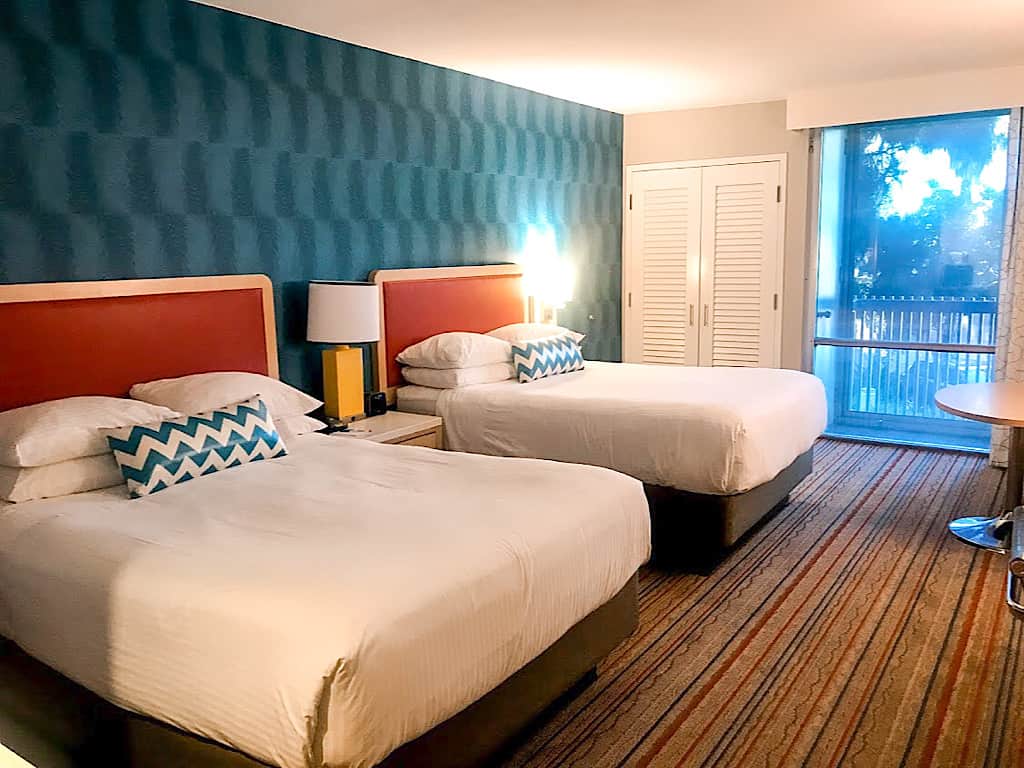 Premium Rooms
Premium Rooms have 1 Queen and 1 set of bunk beds, 2 Queen beds and faces Disneyland, or a 2 Queen bed bundle which is basically guaranteed adjoining rooms.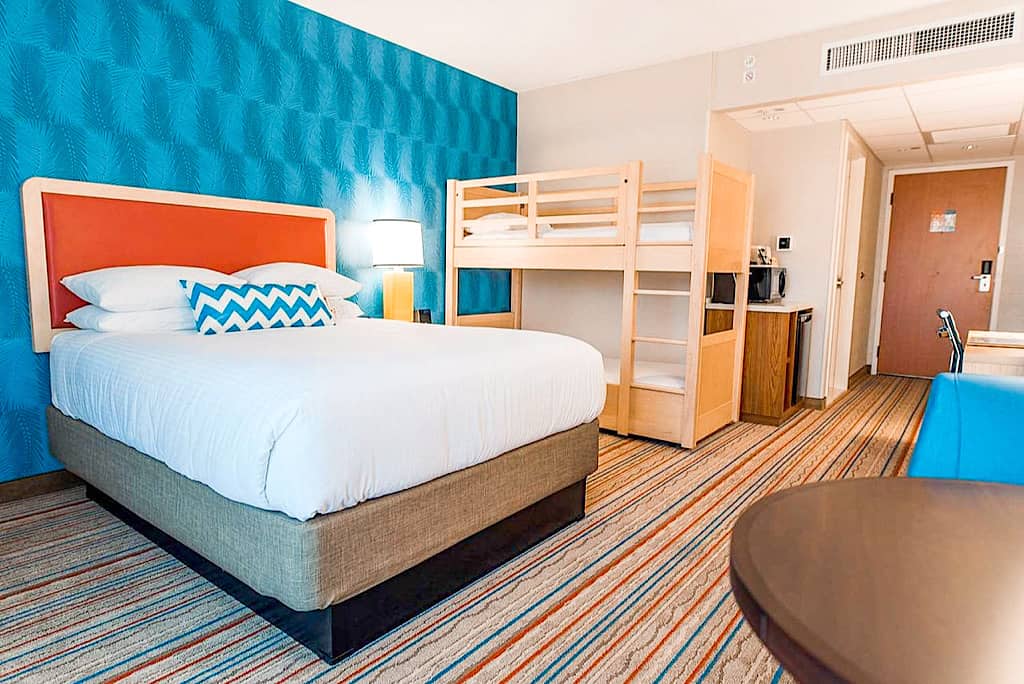 Suites
The King Suite is a pirate themed room that is 700 square feet and is located in Building 1 facing Disneyland.
This room includes a King size bed in a separate bedroom and a Queen size pull out sofa in the living room.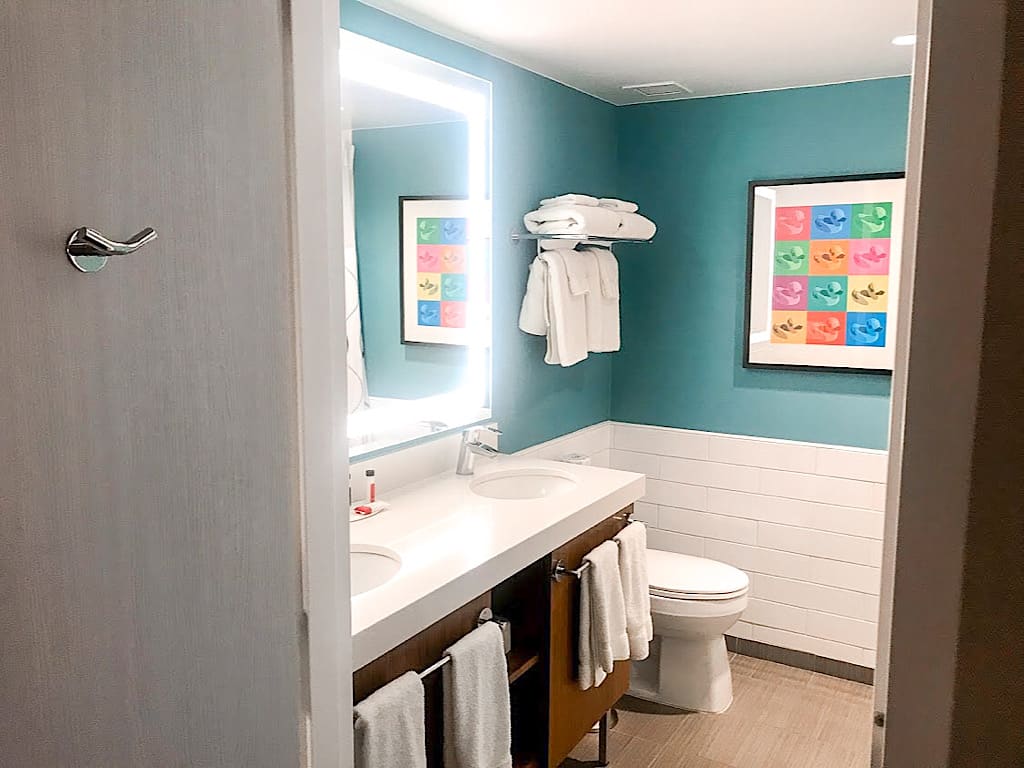 The Queen Suite is also 700 square feet but has two queen beds and a double sleeper sofa. These suites are located in Building 2 facing the Garden Pool.
The Kids Suite is 538 square feet and includes a Queen size bed, a double sleeper sofa and a set of bunk beds. Perfect for families of 6!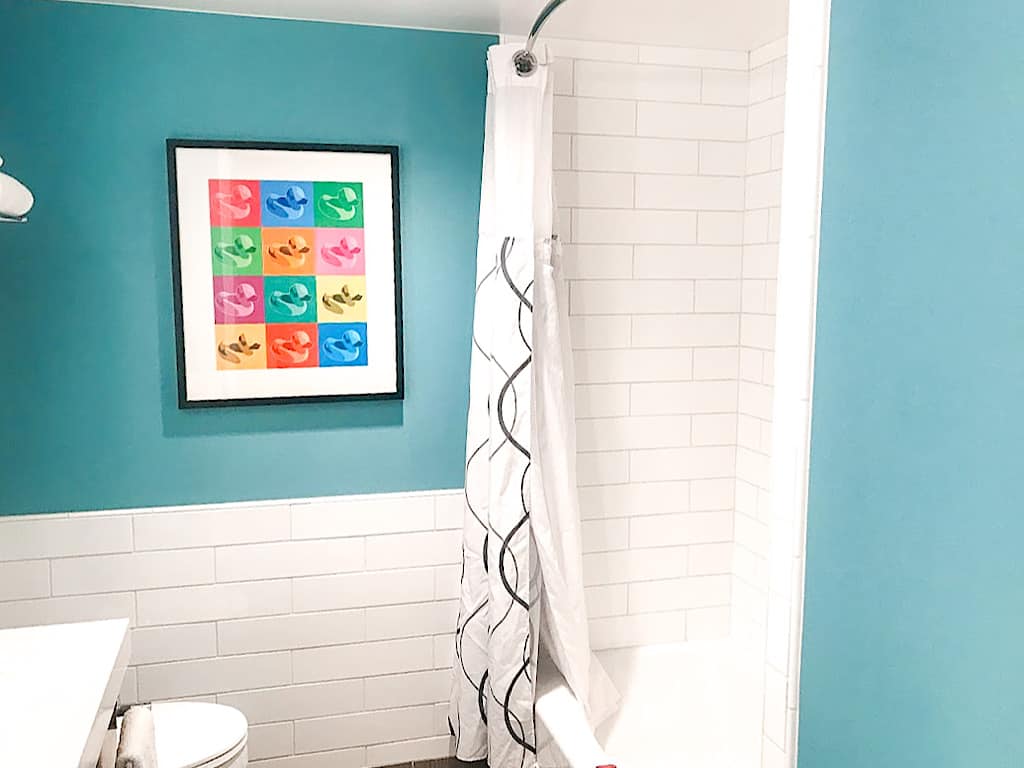 Hotel Amenities
There are so many amenities that are included complimentary with your stay at Howard Johnson Anaheim that totally add value to your experience.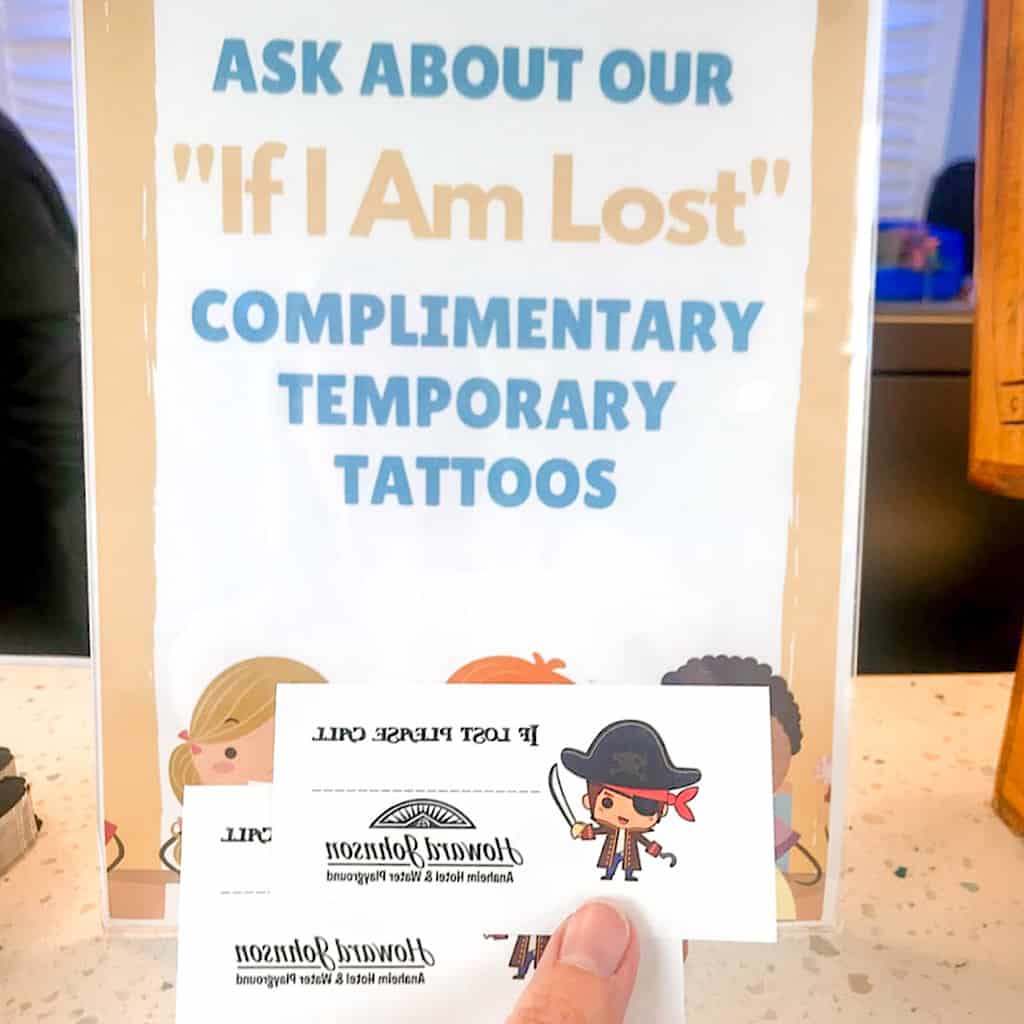 When staying at other hotels, many of these complimentary items that HoJo includes are charged to you in a resort fee. That is not the case with this property.
Water Playground
The water playground at HoJo Anaheim is one of the biggest selling points for our family. My boys absolutely love it!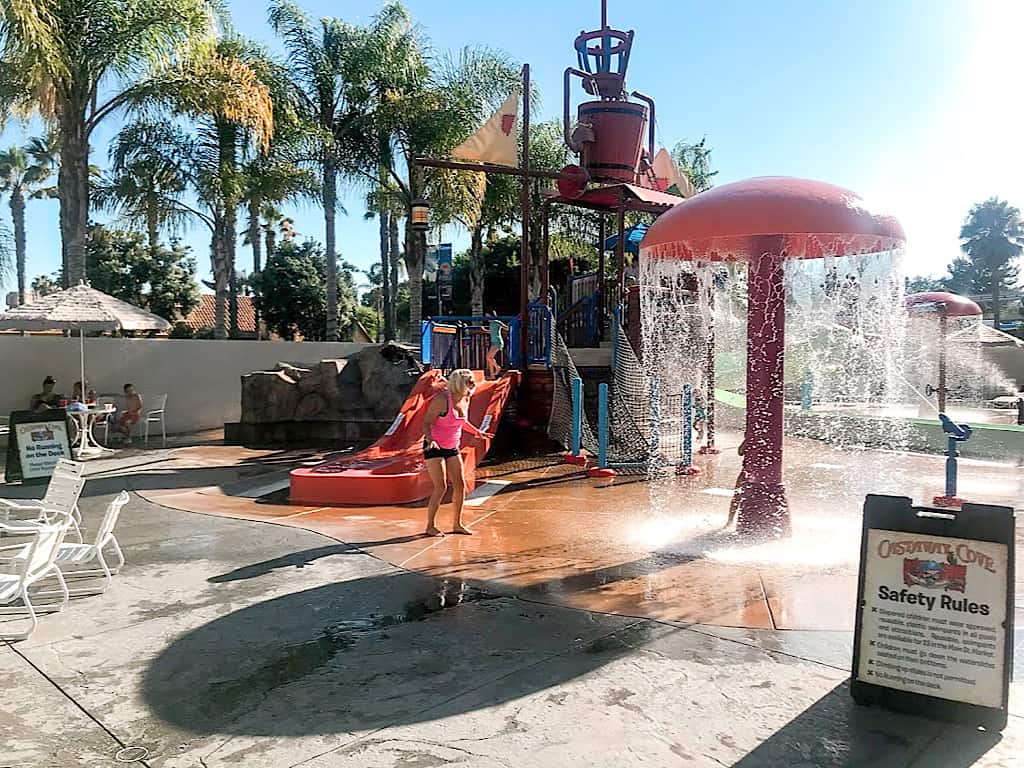 They are even willing to leave Disneyland in the afternoon to head back to the hotel for some swimming time.
The water playground area consists of a play ground that sprays water and has two waterslides.
There is also a shallow kids pool, a splash area, a hot tub, and a giant Chess set.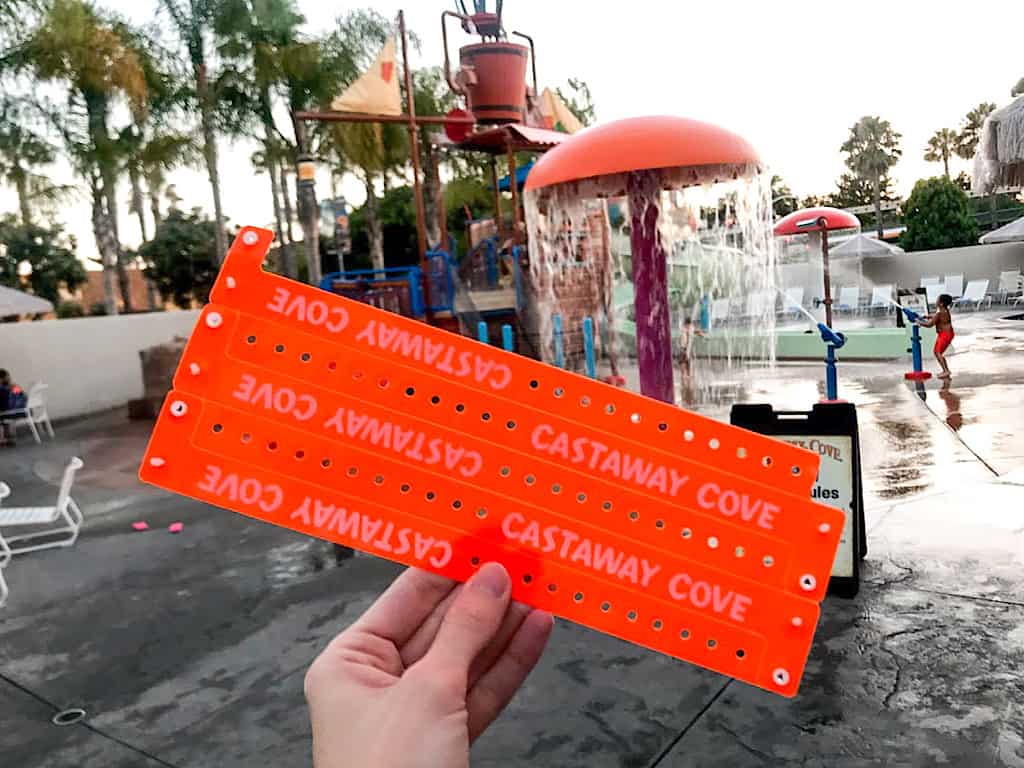 Garden Pool
If you or your kids want a classic swimming pool experience during your stay, head to the Garden Pool which is located near Building 2.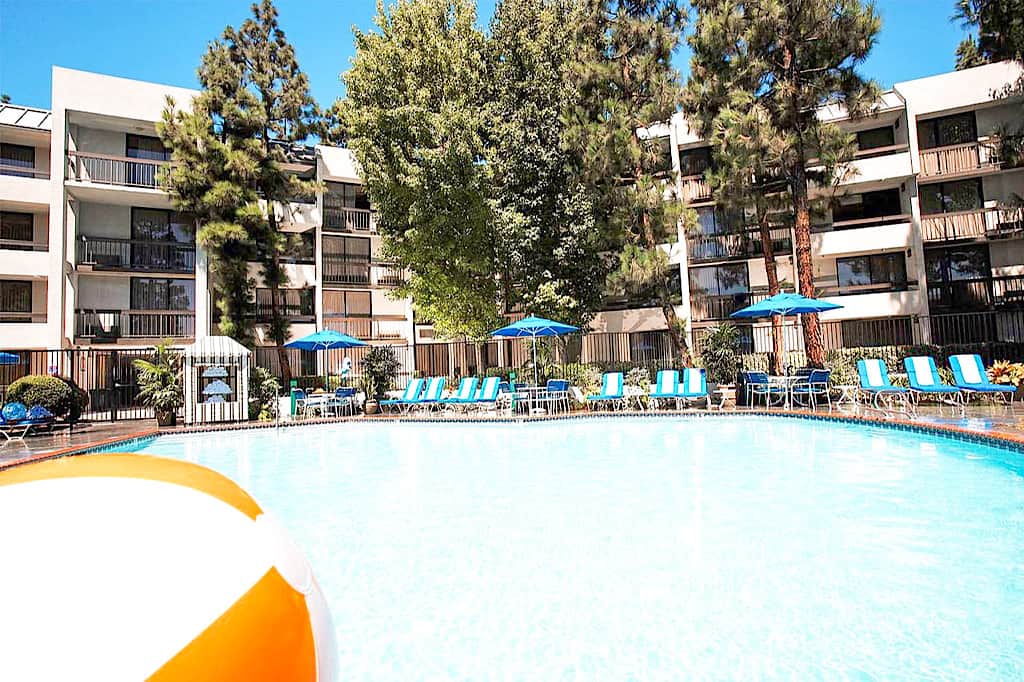 The Garden Pool is currently closed while Building 2 is undergoing updating renovations.
Walk to Disneyland
The convenience of walking to Disneyland can't be beat! It actually takes about the same amount of time to walk to the front gate from Howard Johnson Anaheim as it does from the Disneyland Hotel!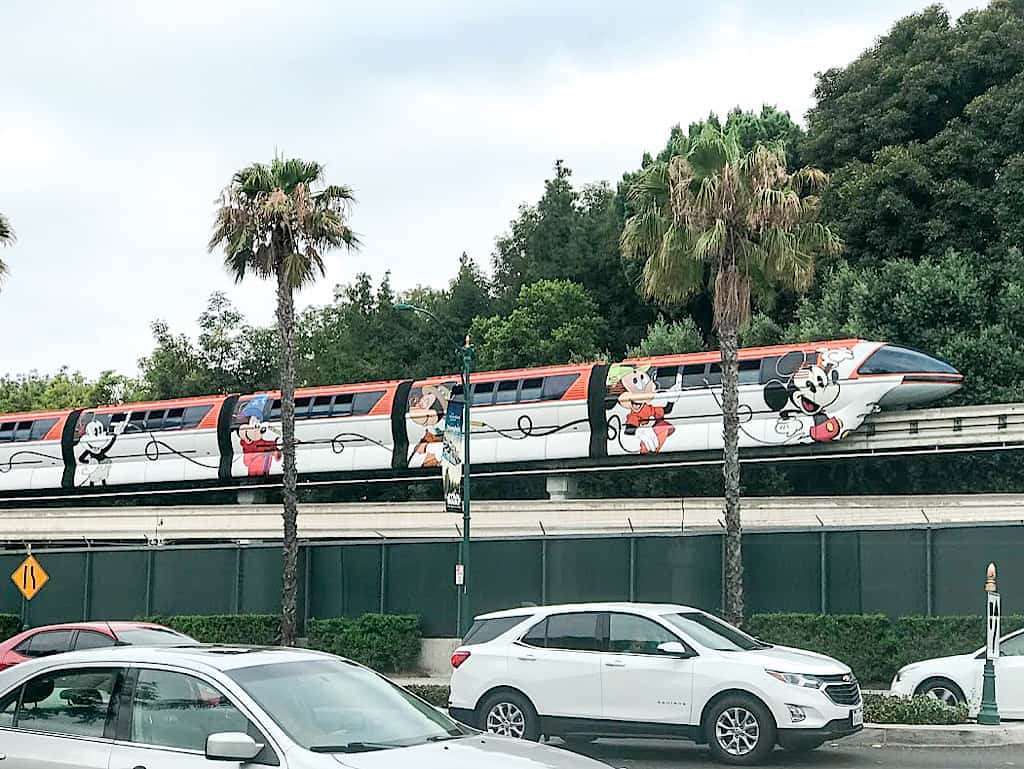 It's also great because you don't have to deal with the large parking structures and trams in the morning.
Just make sure you take into account the security line at Disneyland when you are planning how long it will take to get to the park.
Free Wi-Fi
Not only can you take advantage of free wi-fi in the common areas of the hotel, but you will have access to the internet in your room as well, free of charge.
This is a great perk, especially considering that many competing hotels charge for this service.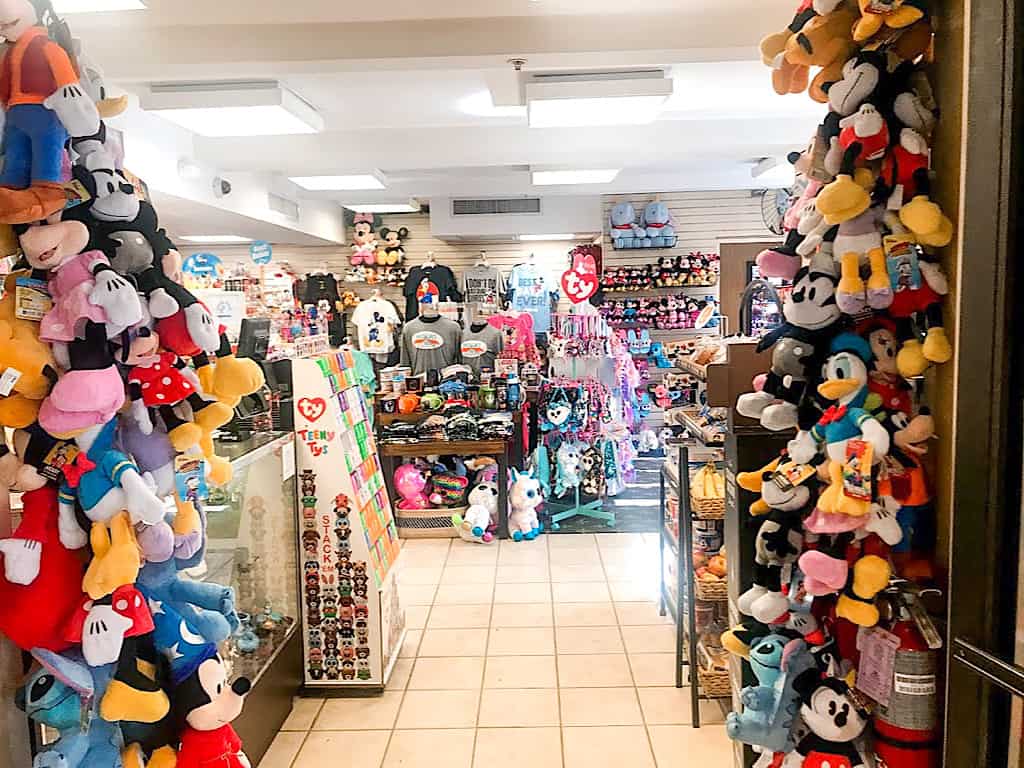 Free Parking
Free parking around the Disneyland Resort is almost unheard of now days, but not at Howard Johnson. Each room is entitled to park one car for free at the hotel.
If you have additional cars, you will be charged a fee of $20 per day + tax, which is still a great price for the area.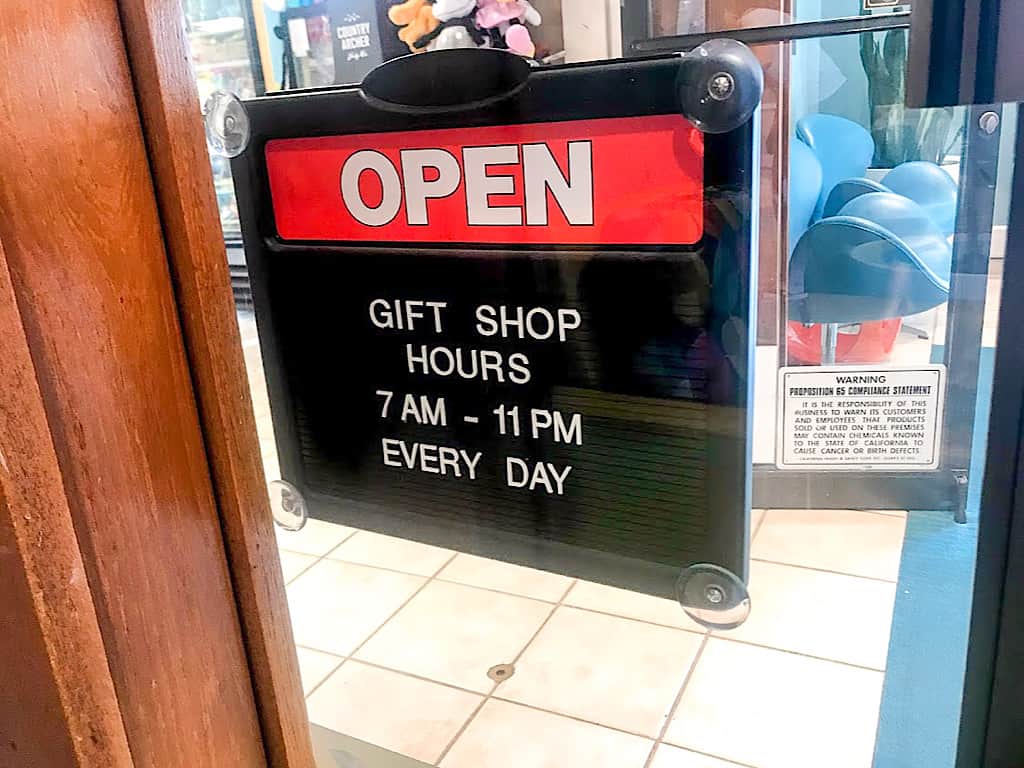 Main St. Market
Howard Johnson Anaheim Hotel has a nice gift and convenience store right on property that is open all day.
You can find pretty much everything you can think of or might need including toiletries, snacks, and souvenirs.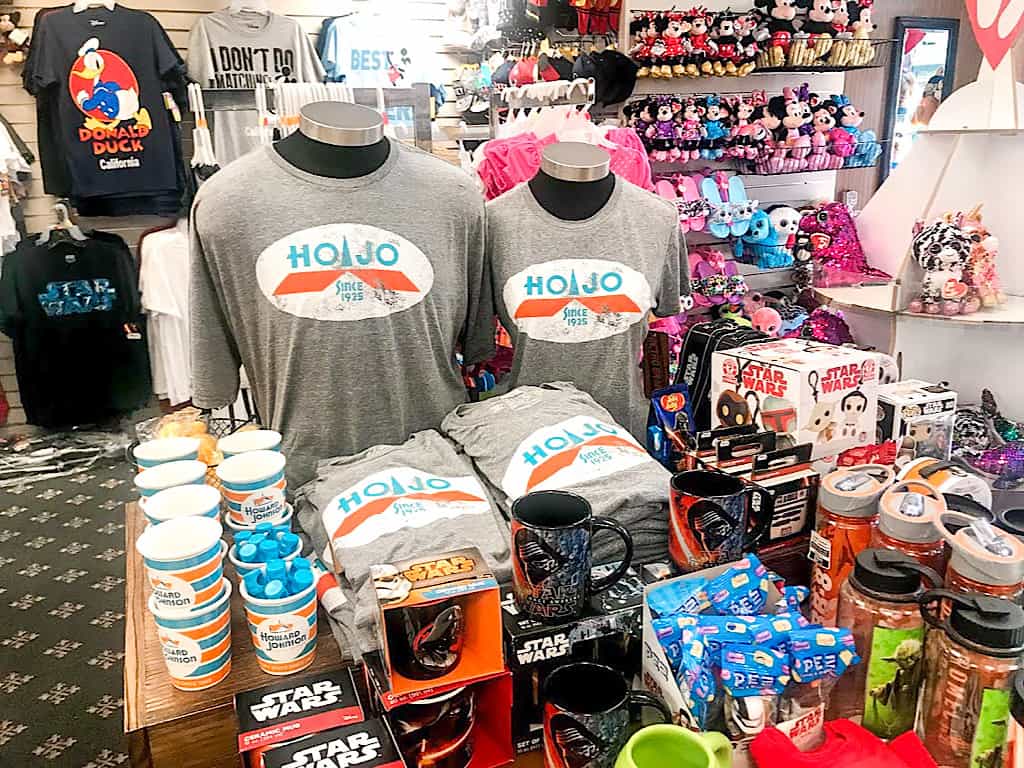 The Main St. Market is located on the first floor of Building 1, directly across from the front desk.
Would I Stay Here Again?
The answer is yes. The convenience of staying right across the street from Disneyland and being able to walk to the front gate in about 10 minutes is totally worth it to me.
If you throw in free parking, renovated rooms, and a fun water playground for my kids, the answer is definitely yes!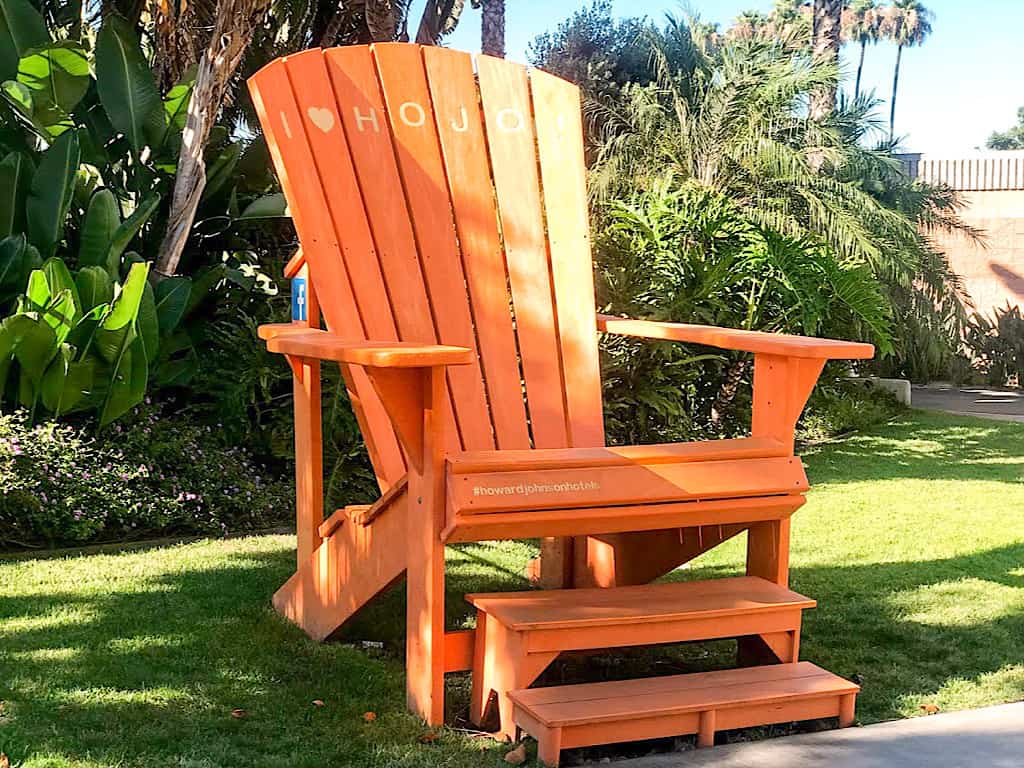 How to Save Money on a Howard Johnson Anaheim Hotel Stay
There are a few different ways to save money on a stay at Howard Johnson Anaheim Hotel & Water Playground.
To save 15% off the regular rate on your next stay, head to HoJoAnaheim.com and use the promo code LNLR.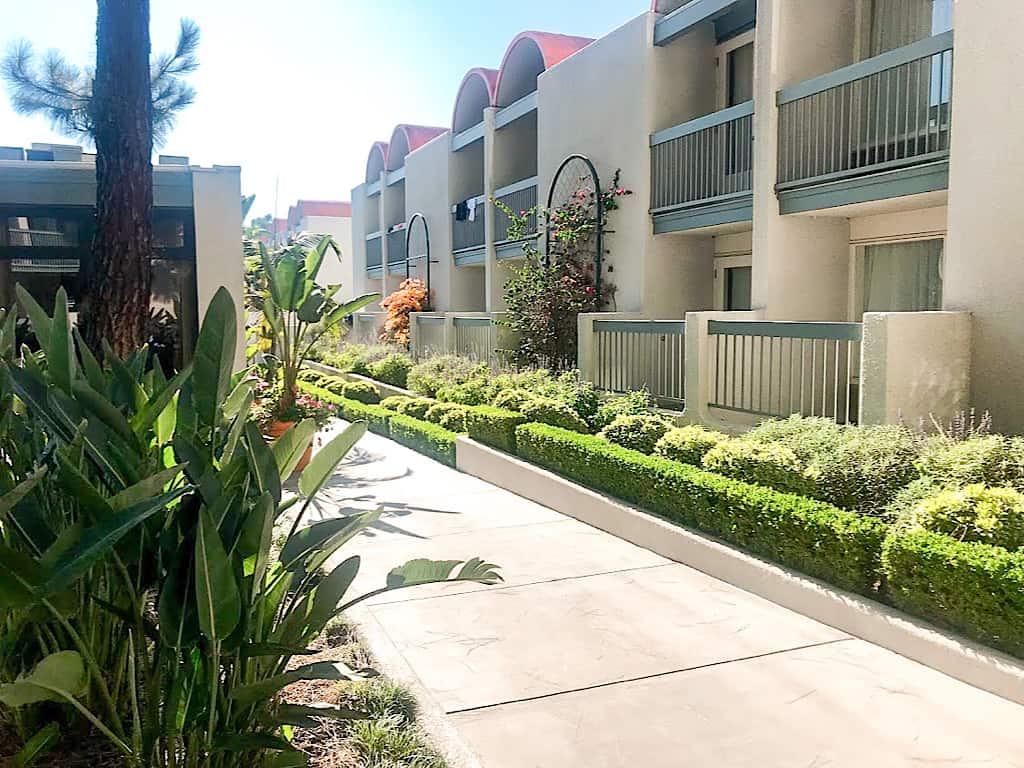 If you are a Disneyland annual pass holder, you can save 20% off by visiting HoJoAnaheim.com and use the code LNAP.
Another way to save is to book your room through my travel partner, Get Away Today.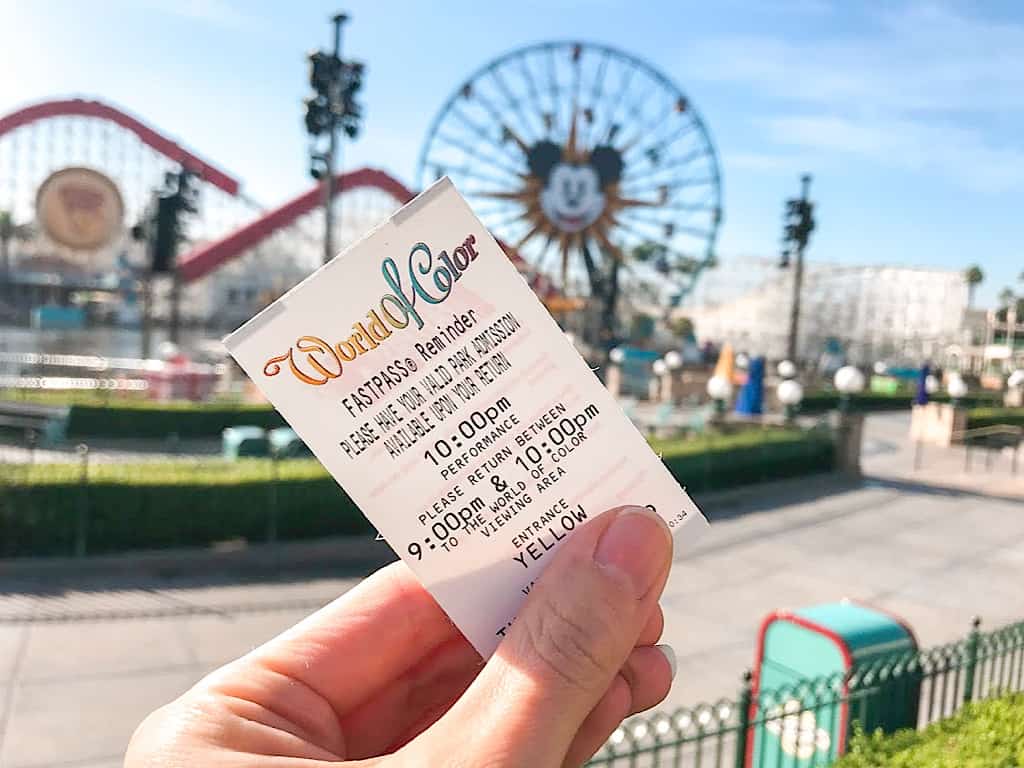 Not only can you save on a hotel room, but if you book a vacation package (2-night stay and theme park tickets) you can save even more!
Visit GetAwayToday.com and use the coupon code MommyMouse to save an extra $10 on top of already discounted hotel and Disneyland ticket prices.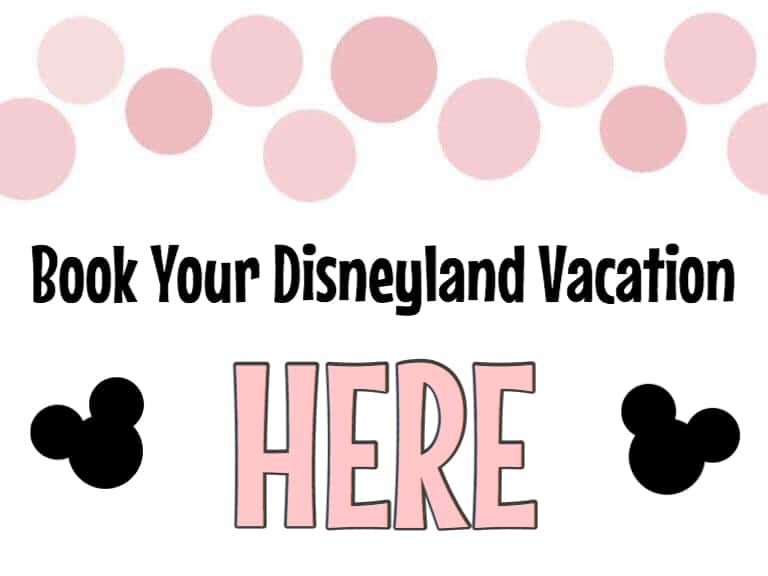 What do you think? Have you stayed at HoJo Anaheim before? What was your experience? Tell me in the comments below!
And don't forget to check out all of my Disneyland tips and tricks when you're planning your next visit!