Have you been to Disneyland in November? Have you experienced the Holiday festivities at the park and all of the fun events that happen there? If not, this post is for YOU! Here are just a few things that make November such an amazing time to visit Disneyland.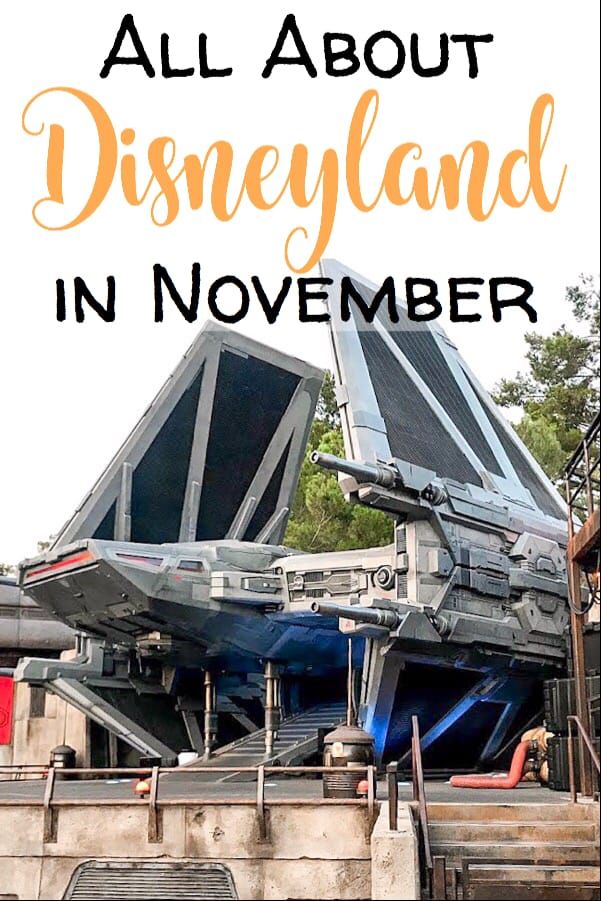 This post may contain affiliate links. When you click on these links, I get a small percentage back at no cost to you! For more information see my disclosure policy.
I absolutely LOVE Disneyland in November! Did I mention that I love going to Disneyland in November?
I know I said the same thing twice, but it is absolutely worth repeating. Disneyland in November is absolutely amazing and I'm going to share with you my secrets for making your vacation magical!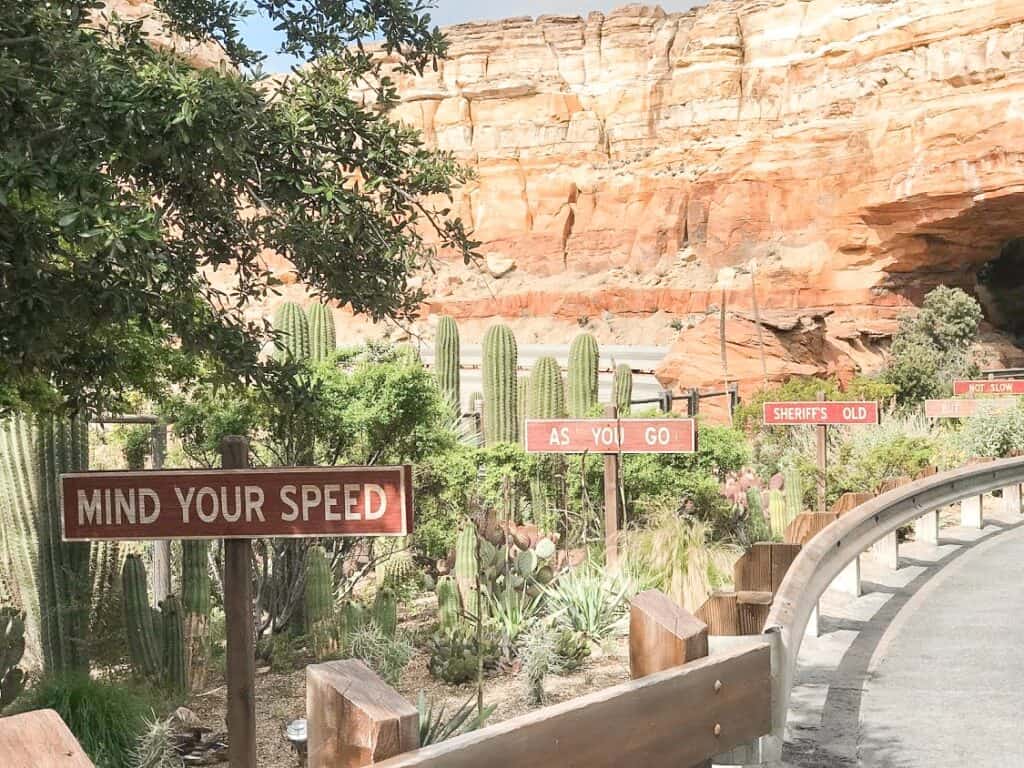 Disneyland

in November
My first tip for visiting in November is to determine how many park days you want to have and decide if you want to park hop or not. Check out my Disneyland park hopper tips to help you get the most bang for your buck.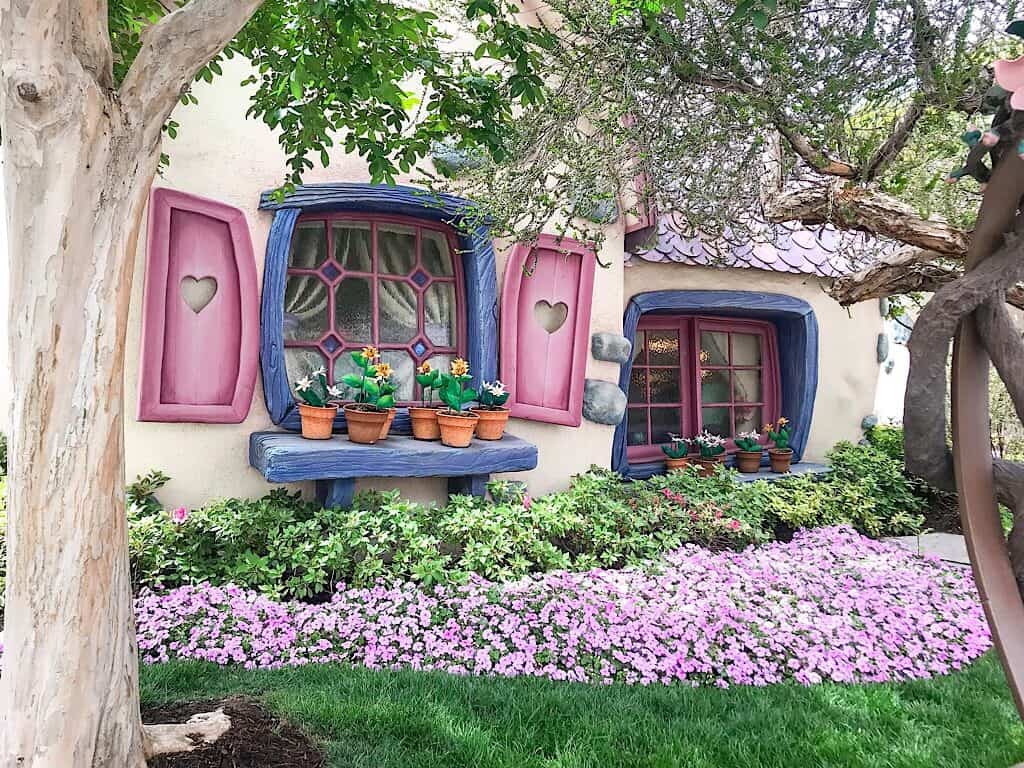 You will also want to check out how to go to Disneyland on a budget!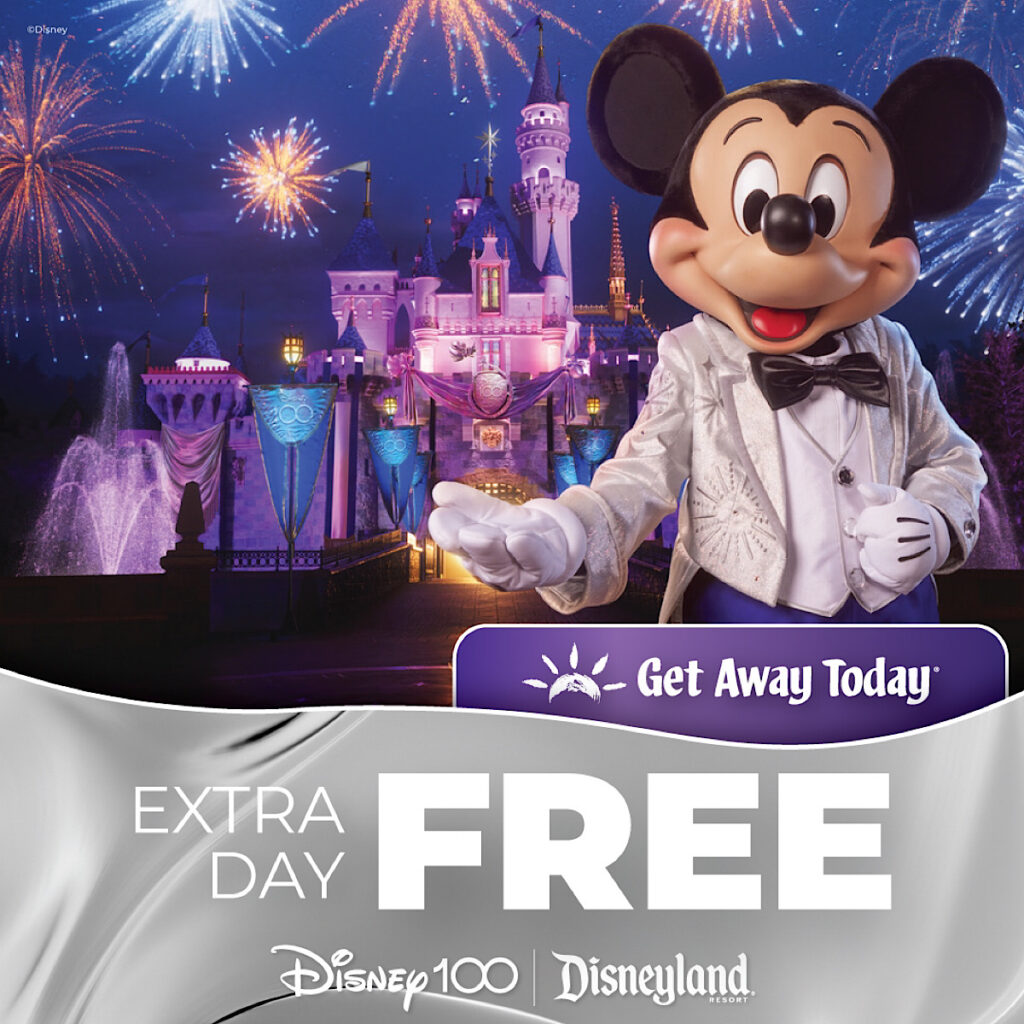 To celebrate Disney100, you can get an EXTRA DAY FREE when you purchase tickets from Get Away Today!
How are the Crowds at Disneyland in November?
The answer to that question is that it depends when you go. Crowds at the beginning of the month pretty light, but are drastically different the week of Thanksgiving.
As long as you avoid the weekends, Veterans Day, and the week of Thanksgiving, you may experience some of the lightest crowds of the year!
Don't let heavy crowds scare you away though. Crowds are almost always part of the Disneyland experience, but as long as you are prepared, you will still have a great time!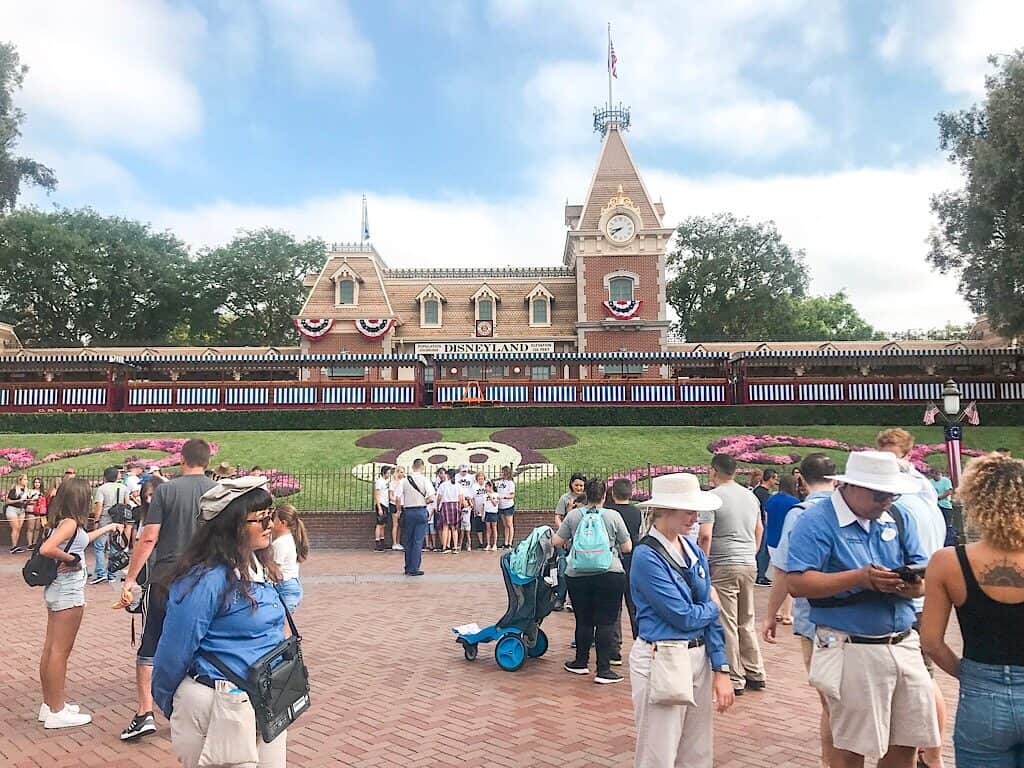 My advice to beat the crowds if you do go during a busy time in November is to arrive early, have a plan of what are your must-do attractions, don't plan on seeing everything and purchase Genie+!
If you're wondering about crowd levels at Disneyland during other months of the year, check out my tips for Disneyland in October and December. You can find a guide for each month of the year here.
Special Events in November at Disneyland
There are a few official and unofficial special events that happen at Disneyland in November which makes it a great time to go! Here is what will be happening this year.
Dapper Day
Dapper Day is an unofficial semi-annual event that takes place in November and brings all the dappers out! Many people attend Dapper Day events to dress up to show off their fashion skills with a twist on classic outfits.
Saturday of "Dapper Weekend" usually includes events at the Disneyland Hotel and Sunday is the actual day in the parks. This experience is scheduled for November 6th. Book your hotel and park tickets now!
Holidays at the Disneyland Resort
The holidays are truly a magical time of year to visit Disneyland! I love that Disney starts celebrating the holiday season in November. That gives guest more time to experience the magic! Read all about Christmas at Disneyland here!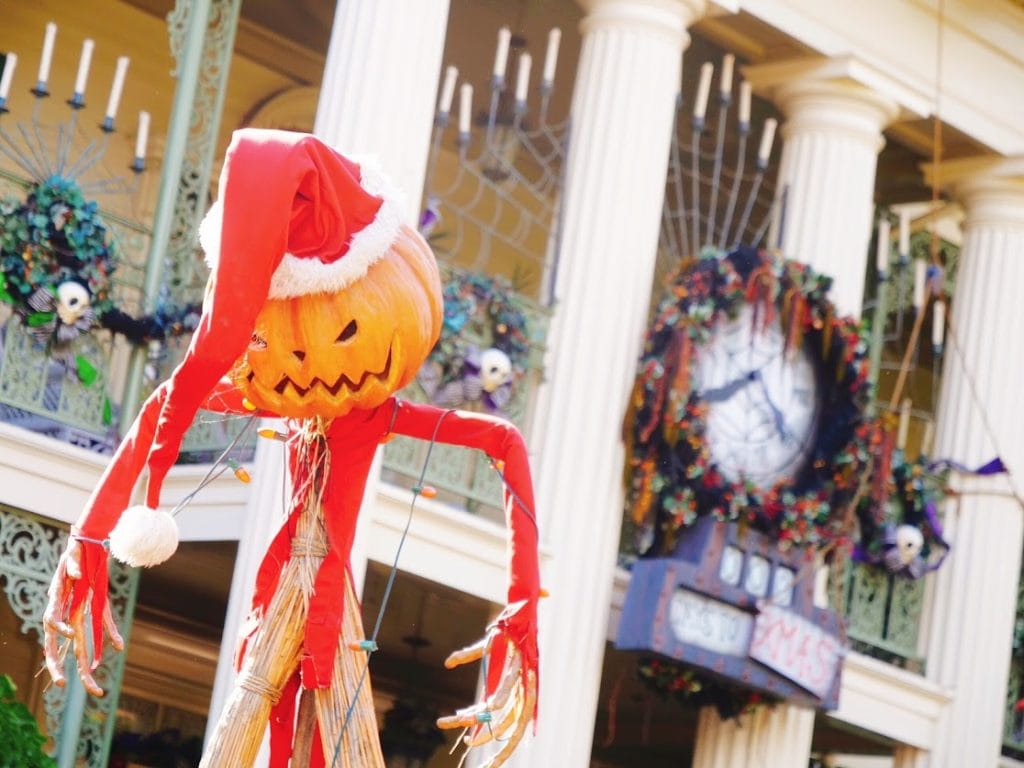 It's also nice that you can visit early in November when the crowds are lower.
You can expect to see the return of "World of Color-Season of Light," which is a holiday-themed version of the amazing nighttime show!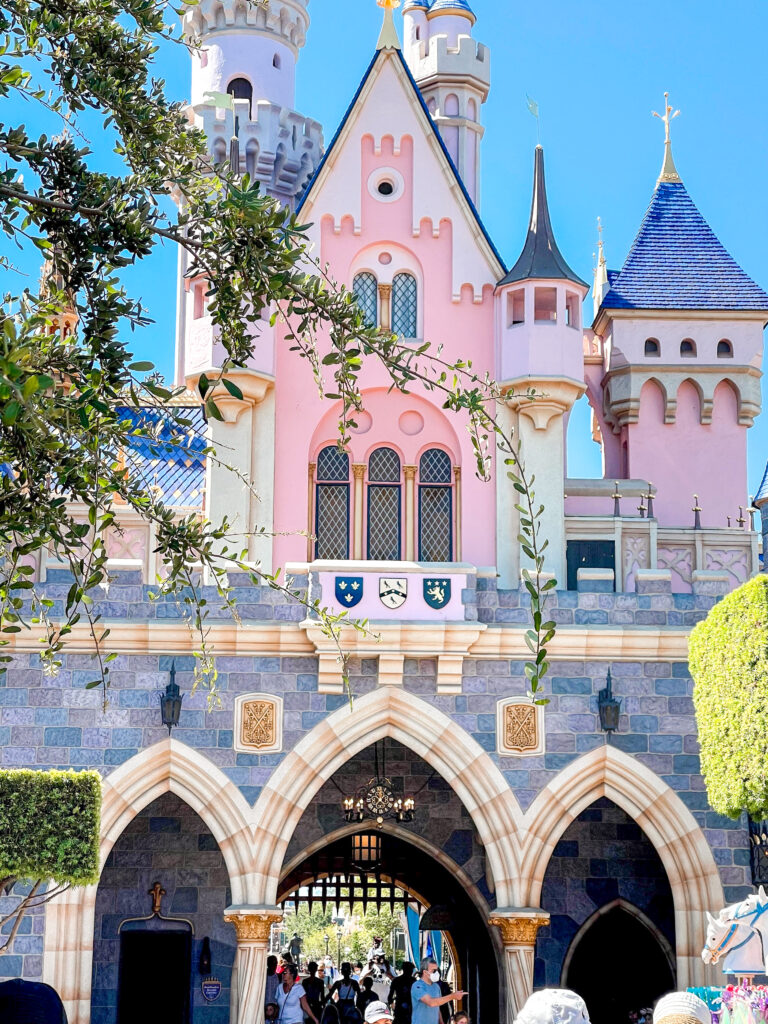 Also, the holidays will be spreading to Cars Land where two rides will transform to celebrate. You'll be able to enjoy Luigi's Joy to the Whirl and Mater's Jingle Jamboree.
Over at Disneyland Park, the Haunted Mansion is still Haunted Mansion Holiday and you will be able to witness the "Believe … in Holiday Magic" fireworks spectacular!
How is the Weather at Disneyland in November
The average high temperatures at Disneyland in November are pleasantly warm and the lows range between a comfortable mid 50s to low 60s.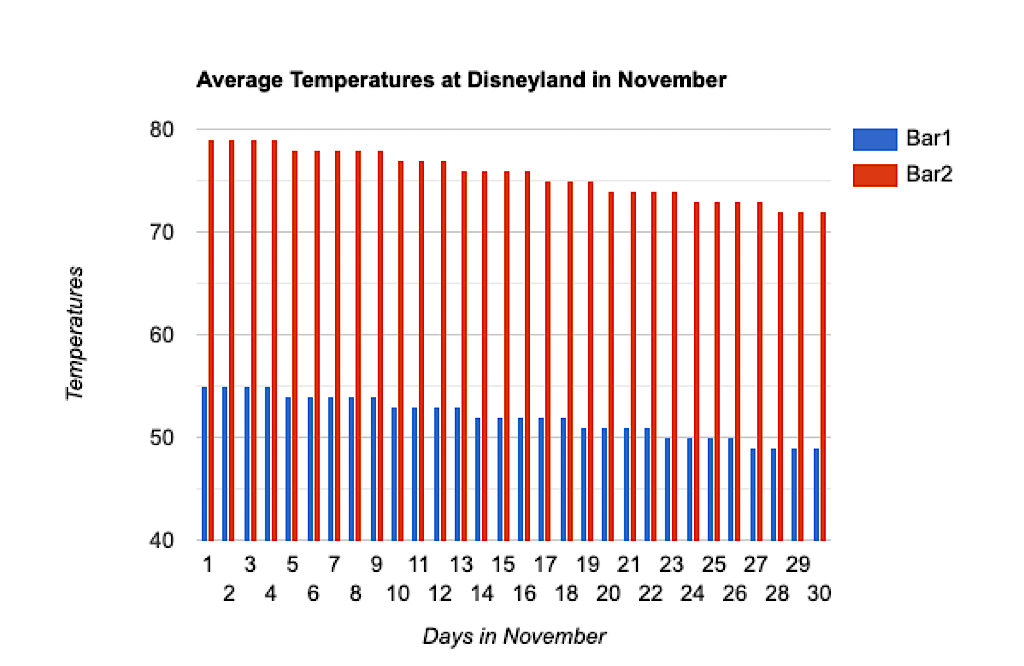 The forecast for this time of year is mainly sunny or partly cloudy, with maybe just one day of rain per month, but you can never be too safe when it comes to weather so make sure before heading out that you've checked current conditions.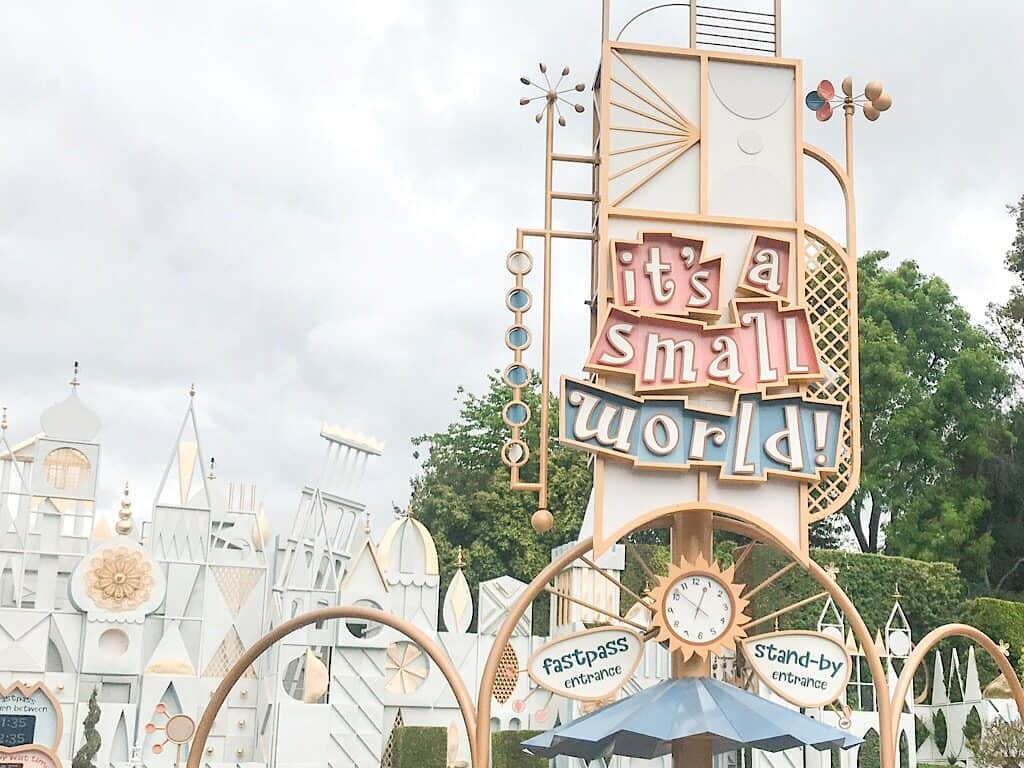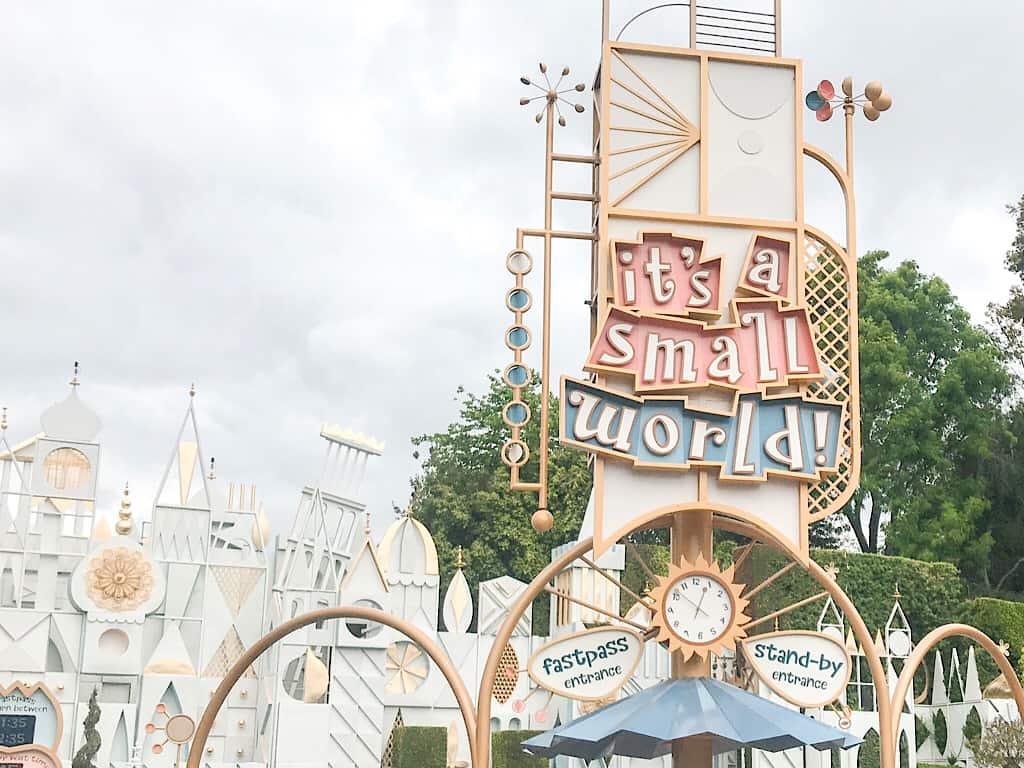 What to Pack for November Disneyland Vacations
When it comes to packing for a Disneyland vacation, you want to be make sure you have everything you need and not end up being unprepared because you forgot essential items.
Below I'll show you some items you'll want to make sure are packed in your suitcase so you can have the ultimate adventure in California! Get my full Disneyland packing list here.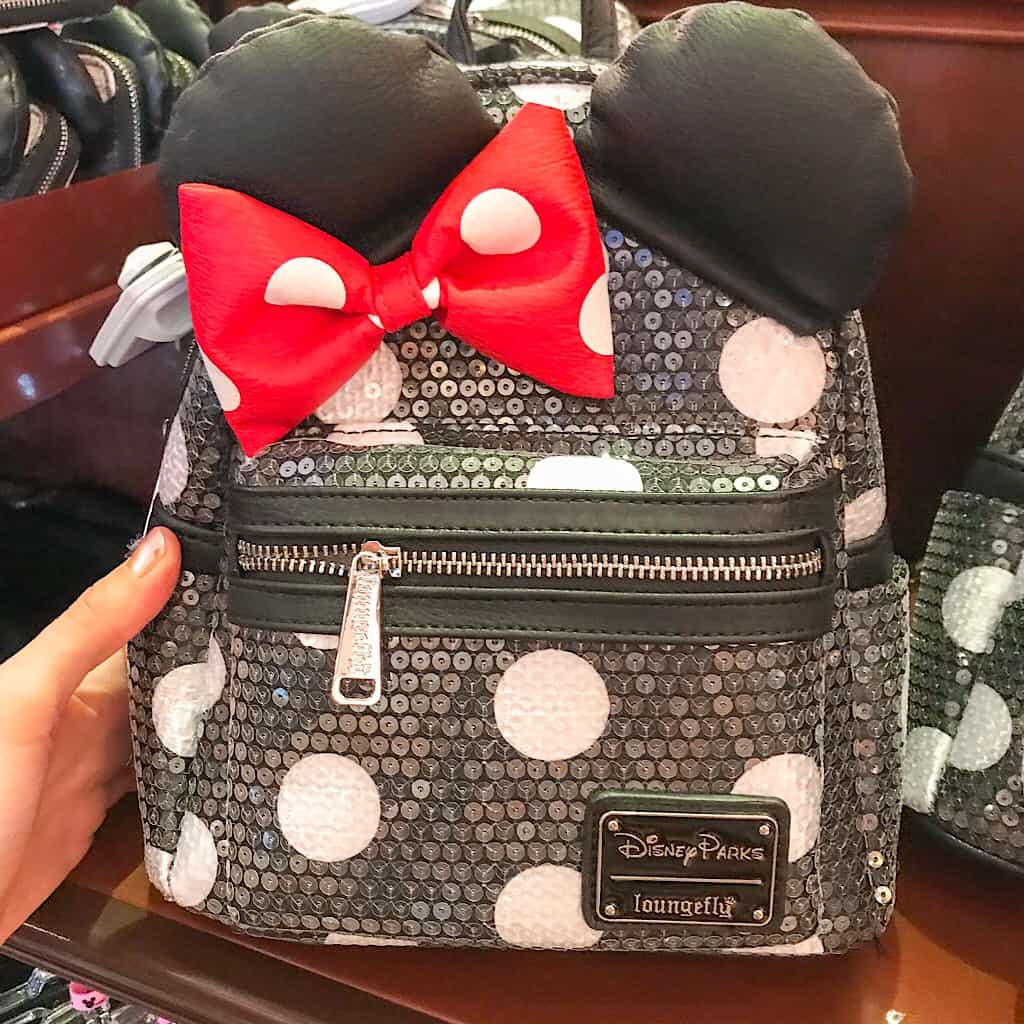 Check out my post on things you can order from Amazon for your Disneyland vacation, what you should pack in your park backpack, and how you can use grocery delivery to order anything you may have forgotten when you arrive!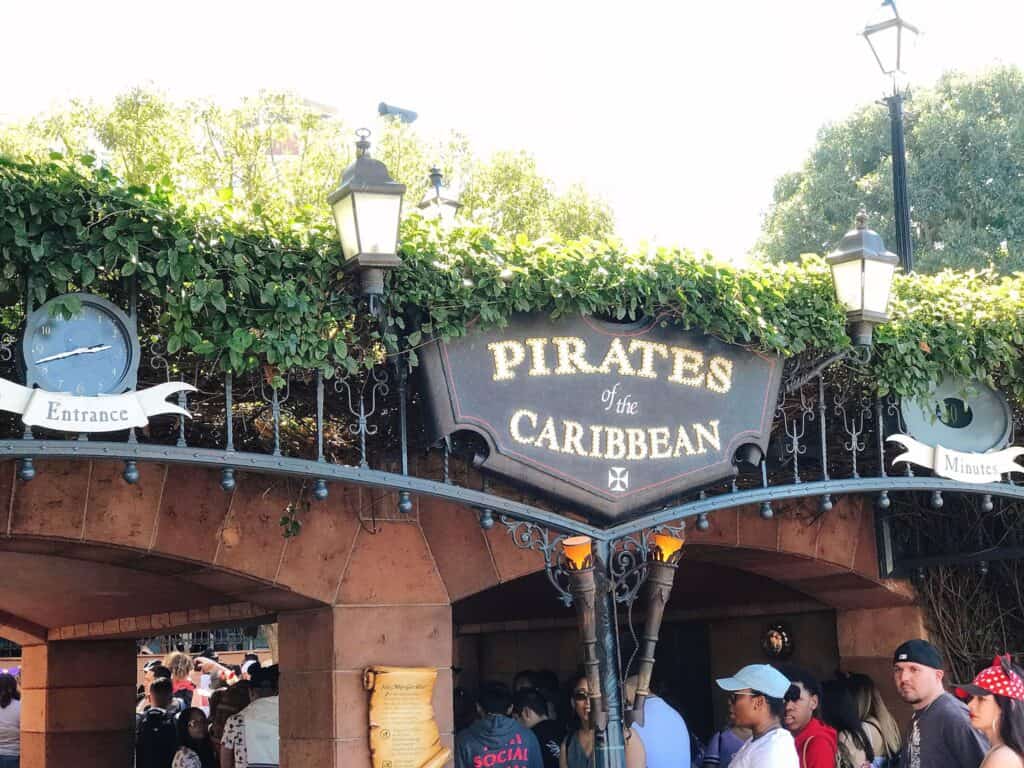 Pack Rain Ponchos
Although there are only a few days that have rain in the forecast for November, it is smart to be prepared with a few disposable ponchos.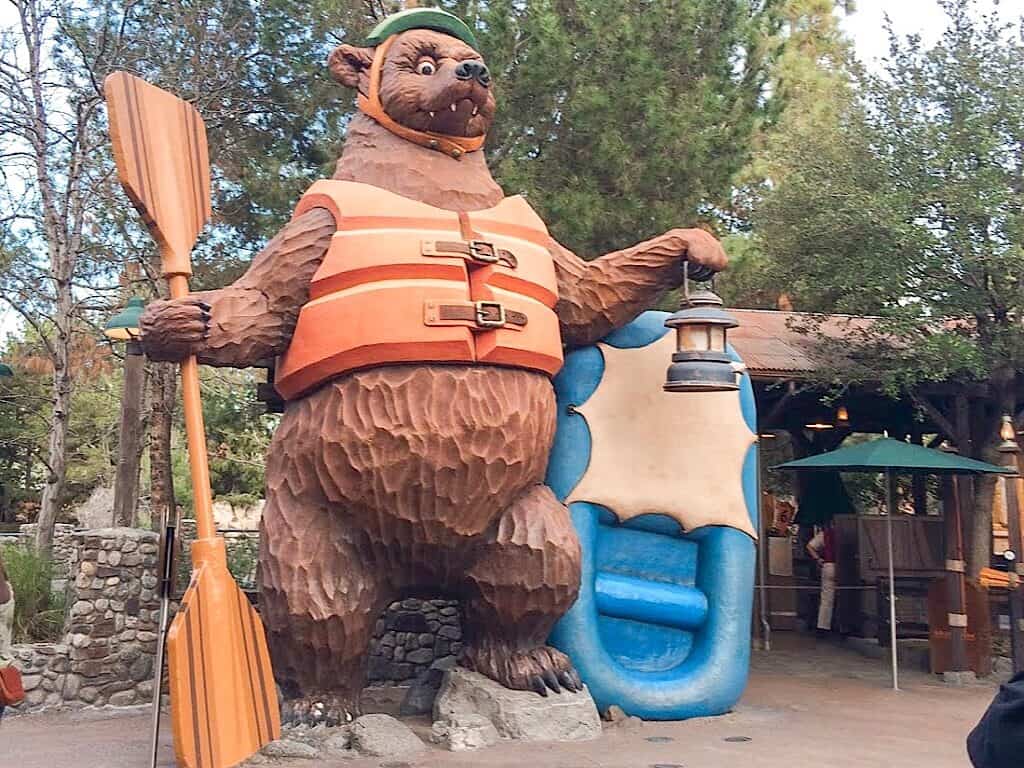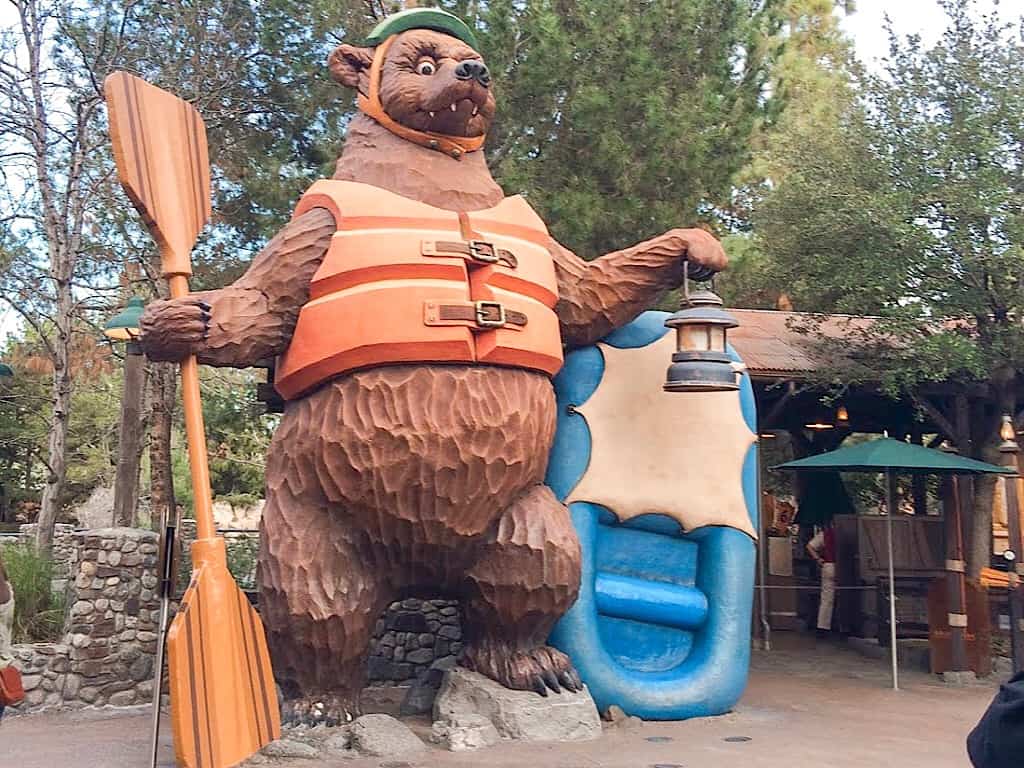 My kids are not big fans of getting wet on rides, so I like to make sure we have a poncho with us when riding Splash Mountain.
It is more convenient than having to pack extra clothes for my little ones and it also allows them to stay dry while everyone else around them laughs their heads off!
Pack Sun Protection
The sun and UV rays are still an issue you need to think about in California, even in November. Make sure that you are ready by packing some sunscreen, a hat, and sunglasses.
Make sure to re-apply sunscreen to yourself and children often throughout the day. Nothing slams the brakes on fun like a sunburn at Disneyland!
Pack Comfortable Shoes
You will be doing A LOT of walking when you go to Disneyland, especially if you get a park hopper ticket.
I recommend bringing a couple of pairs comfortable shoes. It's a good idea to bring shoes that are already broken in because achy feet can really be a problem on your vacation. I really these Skechers to wear at the parks.
What to Wear at Disneyland in November
It can get pretty cool in the early mornings and late evenings at Disneyland this time of year.
In November, I usually wear jeans or a soft pair of leggings with pockets and a cute Disney t-shirt. But, I always bring a lightweight jacket or sweatshirt.
Make sure that it is light enough that you can keep it in a backpack or tied around your waist when it is warm outside during the day.
Where to Get Affordable Disney-Themed Shirts
I have a habit of buying new Disney shirts for my family every time we go to Disneyland. That can get pretty expensive. Here are a few places I like to pick up discount Disney-themed apparel.
Jane.com
I have found so many cute t-shirts, accessories, and other Disney-themed apparel for a great price on Jane.com.
To find Disney-themed items, head to Jane.com and type "character" or "vacation" into the search bar.
The deals on Jane.com change daily, so if you see something you like, make sure to grab it while you can!
shopDisney
You can also find a lot of good deals at shopDisney.com, especially if they have a free shipping deal or a sale going on.
To stay up to date on Disney Store sales, I would sign up for their emails. I get emails monthly with codes for free shipping.
Click the shopDisney button below to see what is on sale right now!
Amazon
Another place I like to look at is Amazon! You can always find adorable Disney items for men, women, and kids! Check out my Amazon Shop here to see some of my favorites!
Disneyland Park Hours in November
Here are the projected hours for Disneyland Park and Disney California Adventure Park in November.
As always, these hours are subject to change so check Disneyland's website for current information.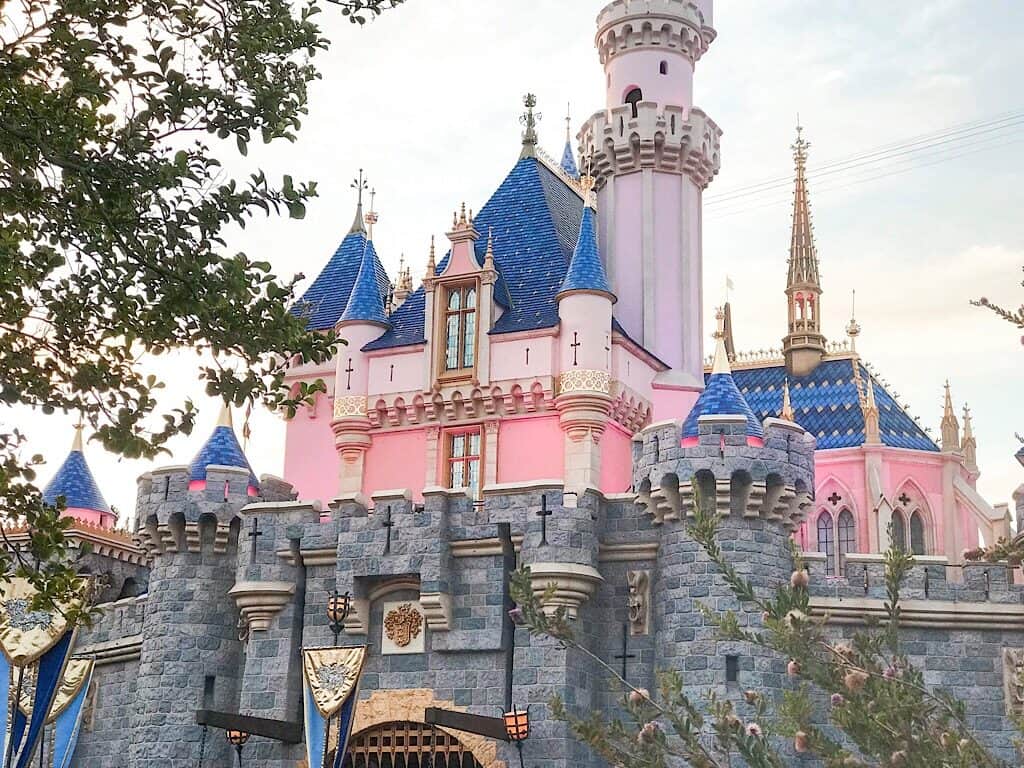 Disneyland Park
Open from 8:00 am – 10:00 pm
Park Hopper Hours 1:00 pm – 10:00 pm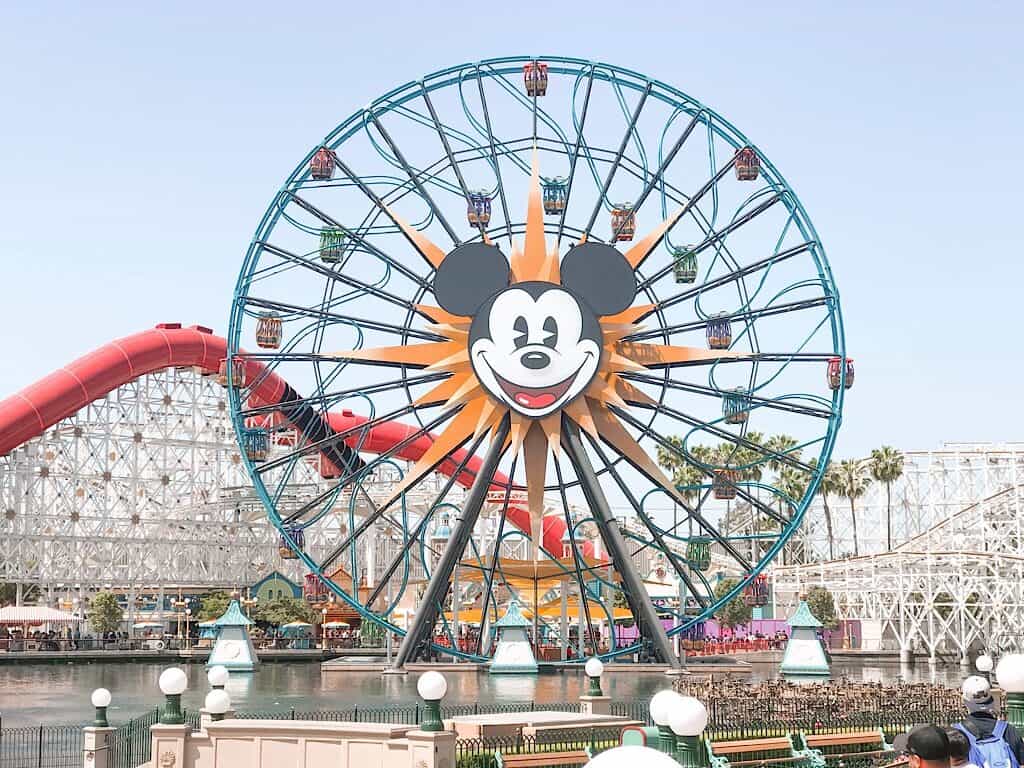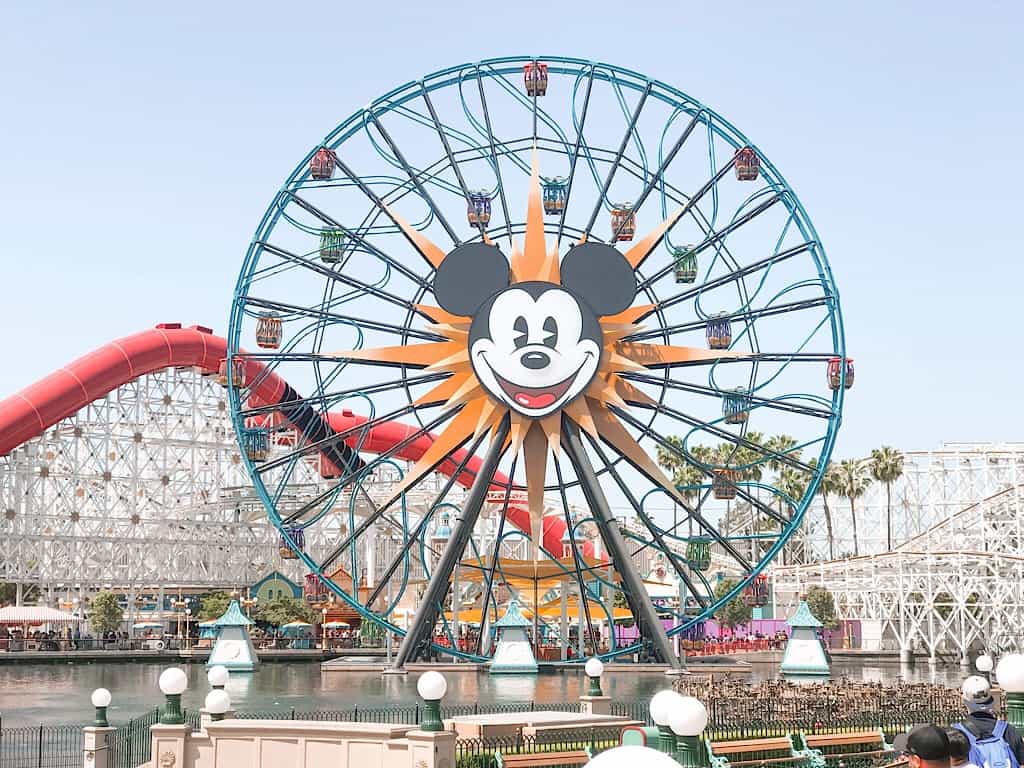 Disney California Adventure Park
Open from 8:00 am – 9:00 pm
Park Hopper Hours 1:00 pm – 9:00 pm
Ride Closures in November at Disneyland
One of my favorite things about Disney is that they take pride in their parks and attractions.
Because of this, there are usually a few rides at both parks that are closed for refurbishment at different times throughout the year.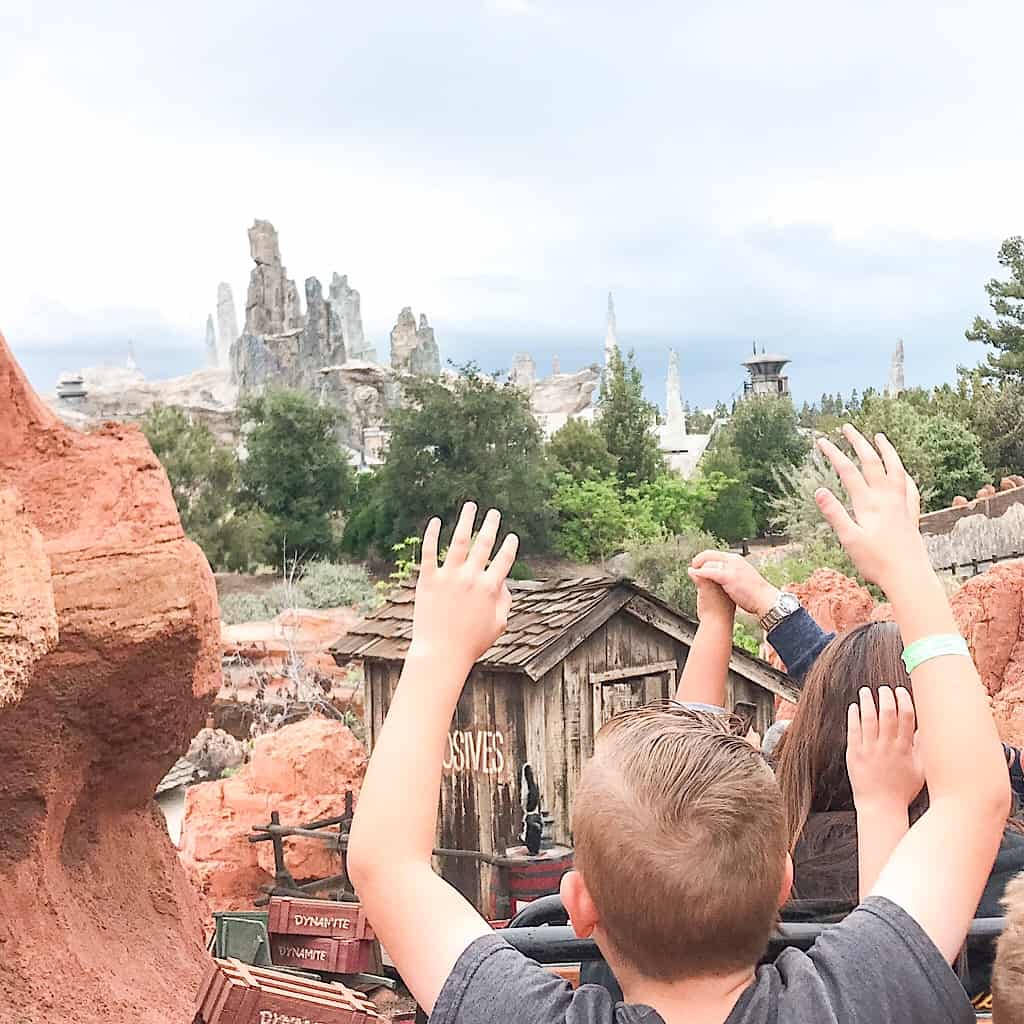 You can stay up to date with ride closures by checking Disneyland.com.
I've noticed that Disneyland will update expected ride closures about one or two months ahead of time, so check back for November closures in September or October.
How to Get Discount Disneyland Tickets & Vacation Packages
Discounts for Disneyland tickets and vacation packages can be hard to find, but not impossible. If you do find a discount, make sure that you are buying from an authorized Disney ticket seller like Get Away Today.

I trust Get Away Today and have been purchasing Disneyland tickets and Disneyland vacation packages from them for over 20 years! Their ticket prices are always a few dollars cheaper than Disneyland's gate prices and you can now purchase tickets from them that include Disney MaxPass (currently not available).
You can save even more money when you purchase your tickets in a bundle with your hotel. There are often hotels that offer 3rd and 4th nights free through Get Away Today.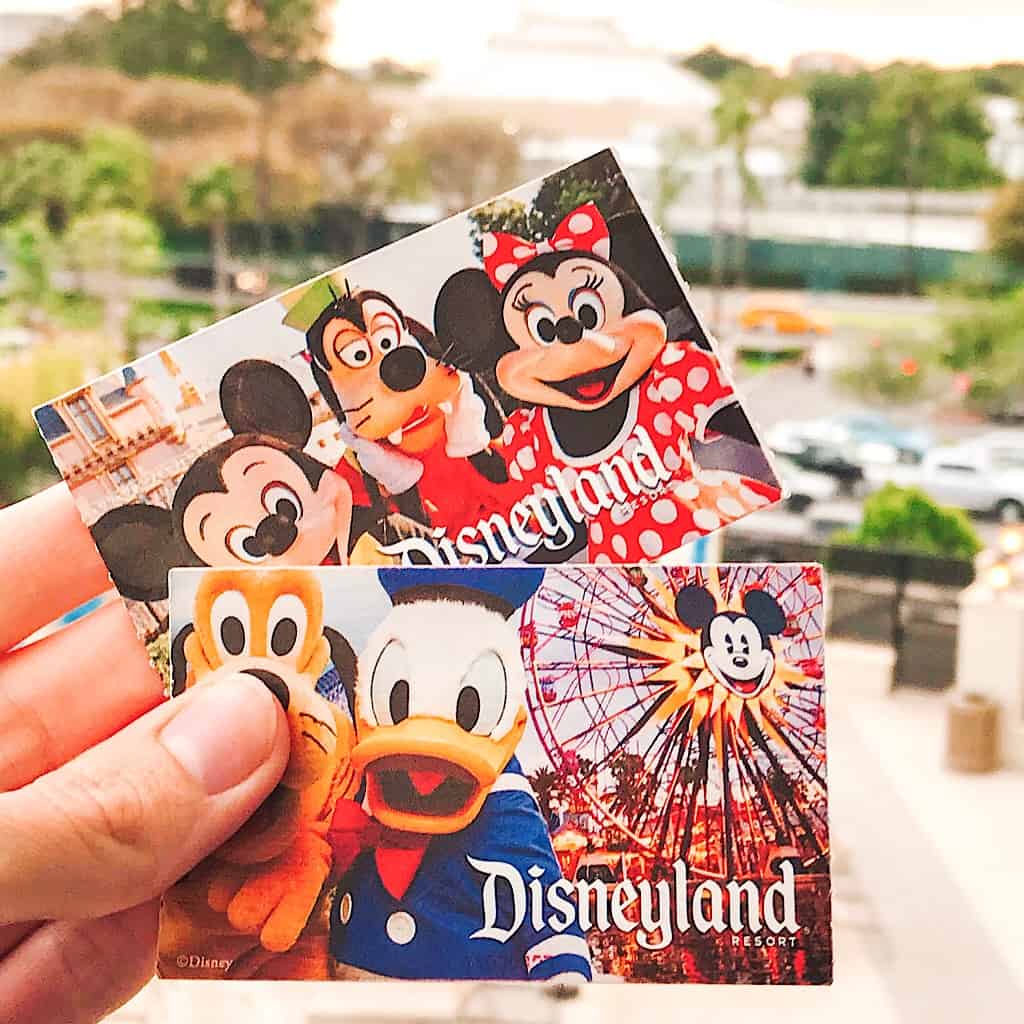 Some of the hotels I have booked in a package include Courtyard Anaheim Theme Park Entrance, Howard Johnson Anaheim Hotel & Water Playground, Radisson Blu, Cambria Hotel & Suites and Embassy Suites Anaheim South.
For even more savings, visit www.GetAwayToday.com and use the promo code: MommyMouse to get an extra $10 off any 2-night or longer Southern California vacation package. (Hotel and 2 ticket minimum purchase to qualify for the discount.)

November is not just the month of Thanksgiving and Christmas, it's also a time for all things Disney! The Disneyland Resort has so many things to see in November that you won't want to miss out on.
Whether you visit during the holiday season or any other time of year, there are plenty of reasons why November is the perfect time to enjoy everything that Walt Disney World Resort has to offer. What do YOU love most about visiting Disneyland?