Are you thinking about going to Disneyland in June? You are in the right place! Visit the Disneyland Resort in June and enjoy the perfect combination of warm weather, special activities, attractions, and great discounts! Read this article to discover insider tips and tricks to make the most out of your trip to the Happiest Place on Earth. From average weather to what to wear at Disneyland in June, this post will help you plan a fun and unforgettable experience. Don't miss out on this opportunity – read now to find out why visiting Disneyland in June is an experience not to be missed!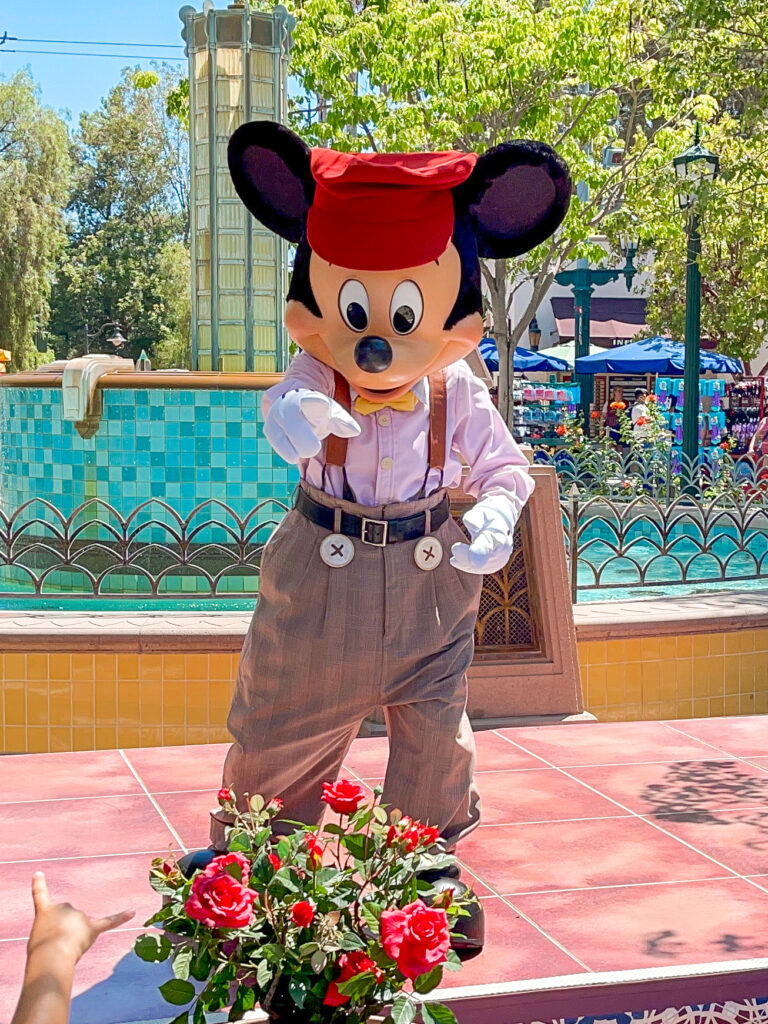 This post may contain affiliate links. When you click on these links, I get a small percentage back at no cost to you! For more information see my disclosure policy.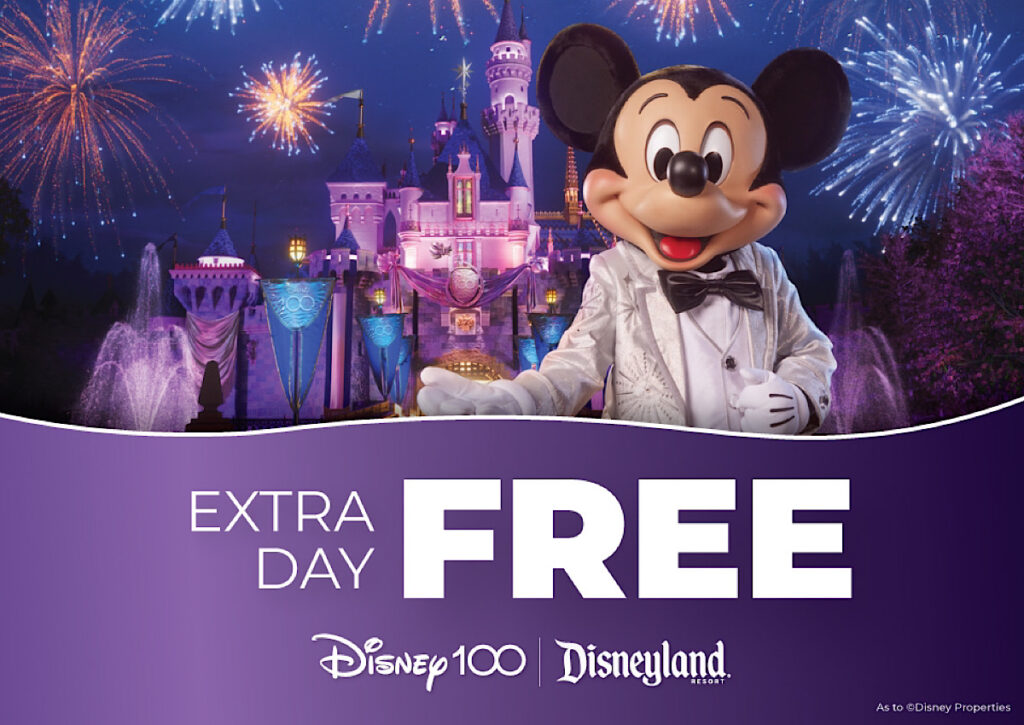 To celebrate Disney100, you can get an EXTRA DAY FREE when you purchase tickets from Get Away Today. Combine this deal with a hotel stay and use code: Clubhouse10 to save even more!
Get Discount Disneyland Tickets & Vacation Packages
My travel partner, Get Away Today, offers park tickets that are always a few dollars less than what you can purchase directly from Disney. I have been buying my tickets for them for many years and their customer service can't be beat! You can check ticket prices here.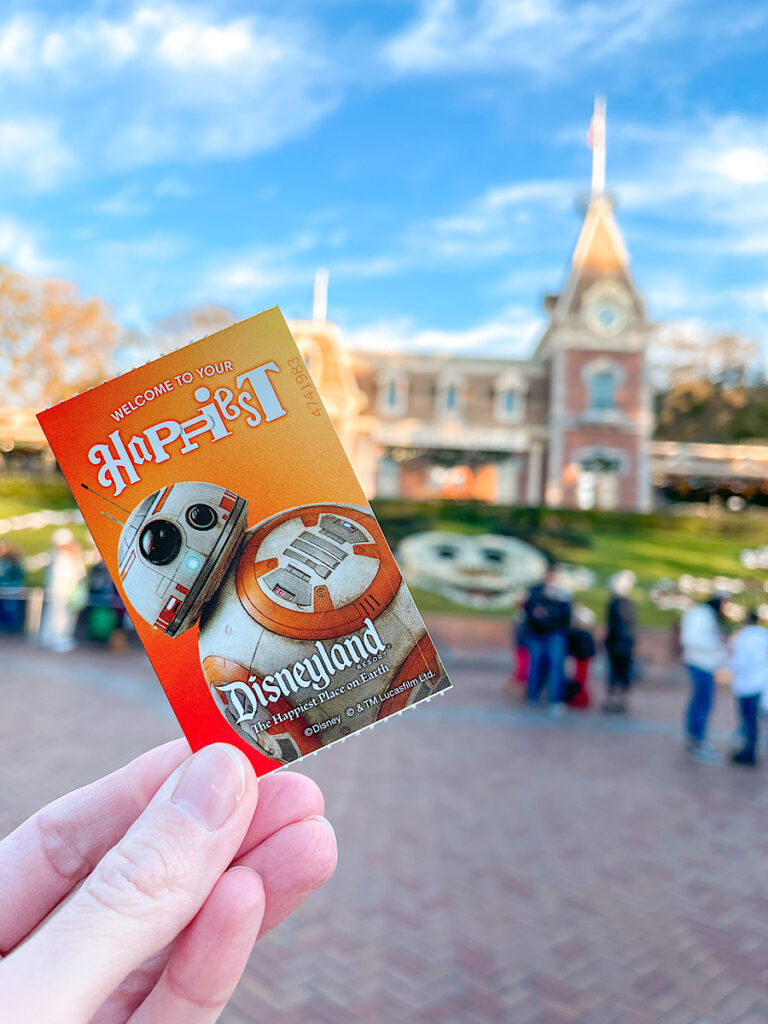 You can save even more when booking your tickets in a vacation package combined with a hotel stay. Get Away Today often offers deals through many Disneyland Good Neighbor hotels where you can get a 3rd or 4th night free! And they offer amazing layaway plans!

And, my readers can use the coupon code: Clubhouse10 to save even more on a 2-night or longer Southern California vacation package! You can check package prices for your next trip here or give them a call at 855-GET-AWAY and tell them Mommy Mouse Clubhouse sent you.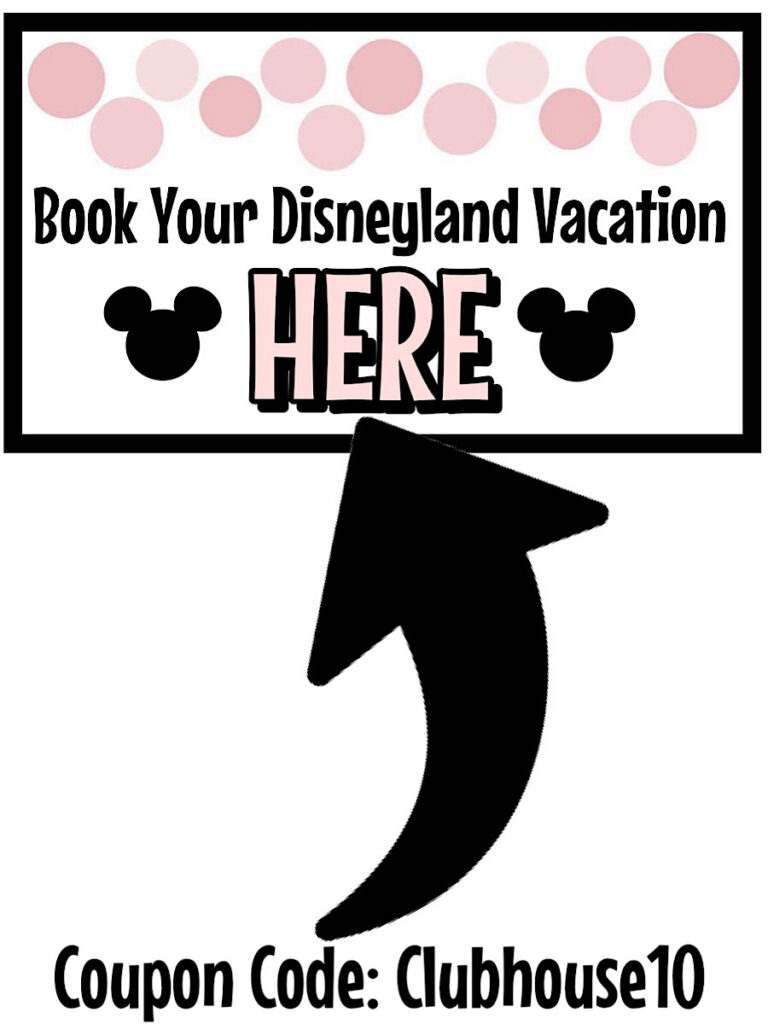 What to Expect at Disneyland in June
A trip to Disneyland in June is the perfect way to enjoy the warm weather and have a magical time with our family! With fun activities, attractions, and discounts, June is a great time to explore everything that this iconic park has to offer.
From seasonal shows and parades to early morning or late-night admission times, this article will help you plan your dream Disney experience.
Using these Park Hopper tips, will definitely help you get the most bang for your buck! You might also want to check out how to go to Disneyland on a Budget!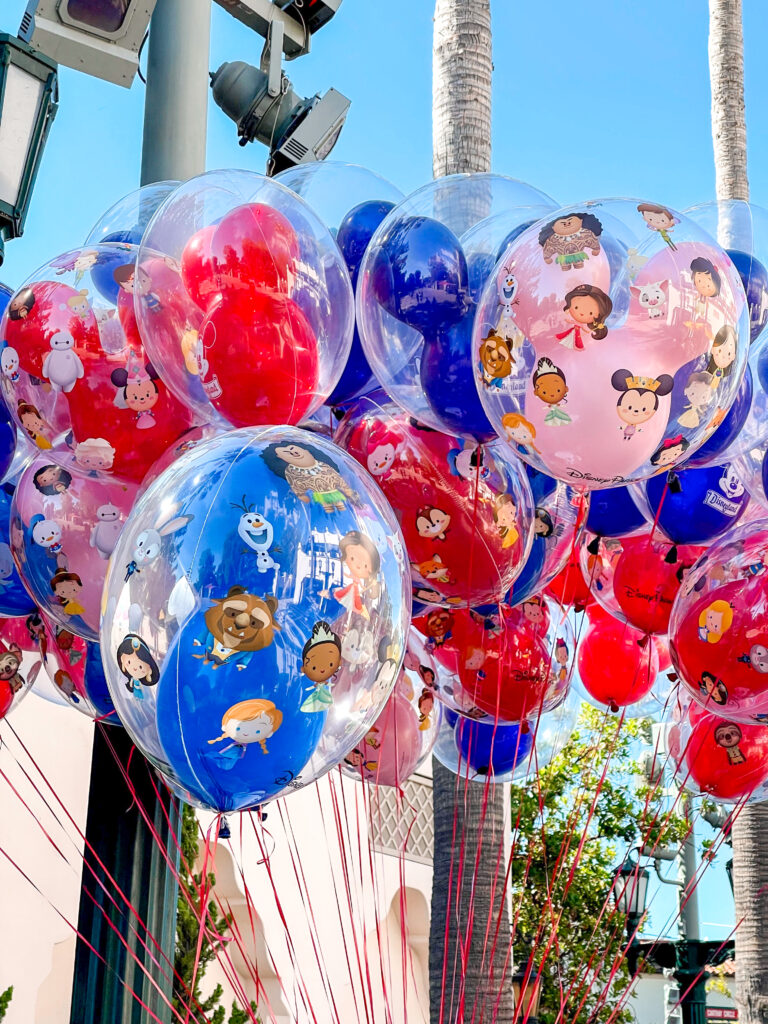 Disneyland Crowd Sizes in June
Crowds in the month of June can range from light to packed. With school being out, families flock to the park for summer break and other special occasions. I have not seen an accurate Disneyland crowd calendar for a few years now, so it is best to watch for events that may increase crowd sizes and avoid those days.
Typically, the best time to go to Disneyland in June is during the week, because weekdays are less busy than weekends and holidays so plan accordingly when you're picking your dates. It is a good idea to consider purchasing tickets that include Genie+ ahead of time to skip lines and ensure you get the most out of your time in the park.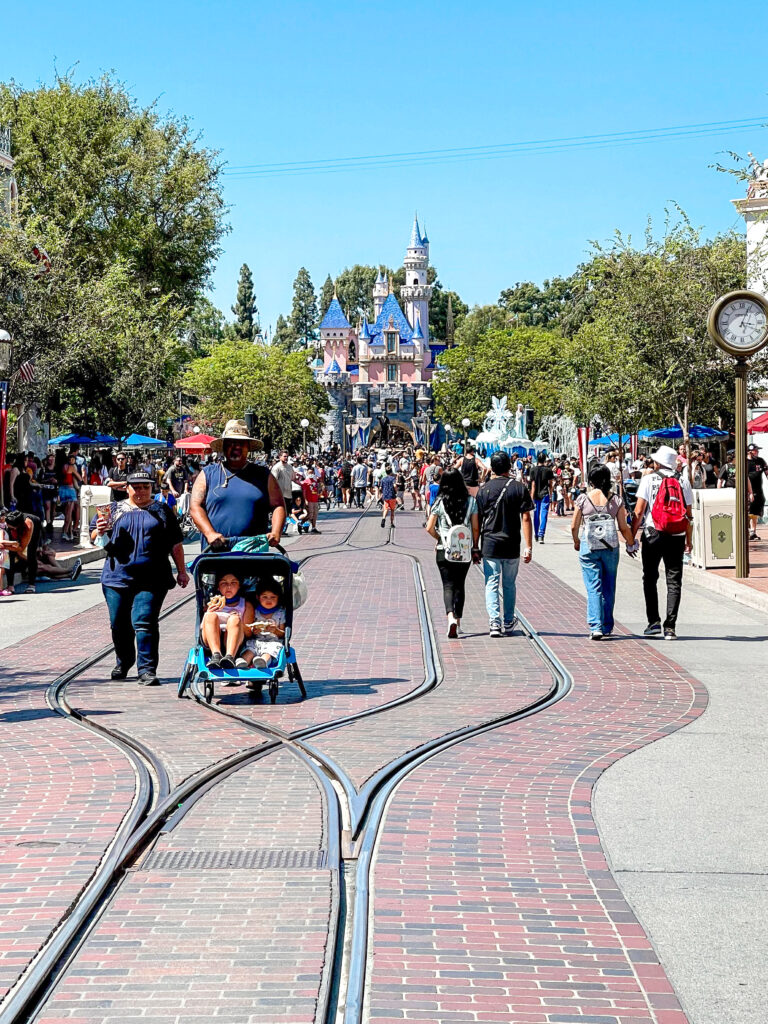 Tips to Beat the Disneyland Crowds in June
Even though there tends to be bigger crowds at Disneyland in the summer season, there are some things you can do to maximize your time and avoid waiting in long lines.
Rope Drop
To beat the crowds, I recommend getting to the parks at least 30 minutes before opening. This is called Rope Drop. You will be allowed to enter the park and enjoy the shops and dining on Main Street at Disneyland and Buena Vista Street at Disney California Adventure. The crowd will be stopped near the castle, or Cars Land, by a rope.
As soon as the park opens, the rope will drop, and you can start enjoying your day at the parks! By doing this, you can get many rides done before the crowds start to trickle in.
To get an even bigger head start, stay at one of the Disneyland Resort Hotels and enjoy an extra 30 minutes in either park before the general public enters.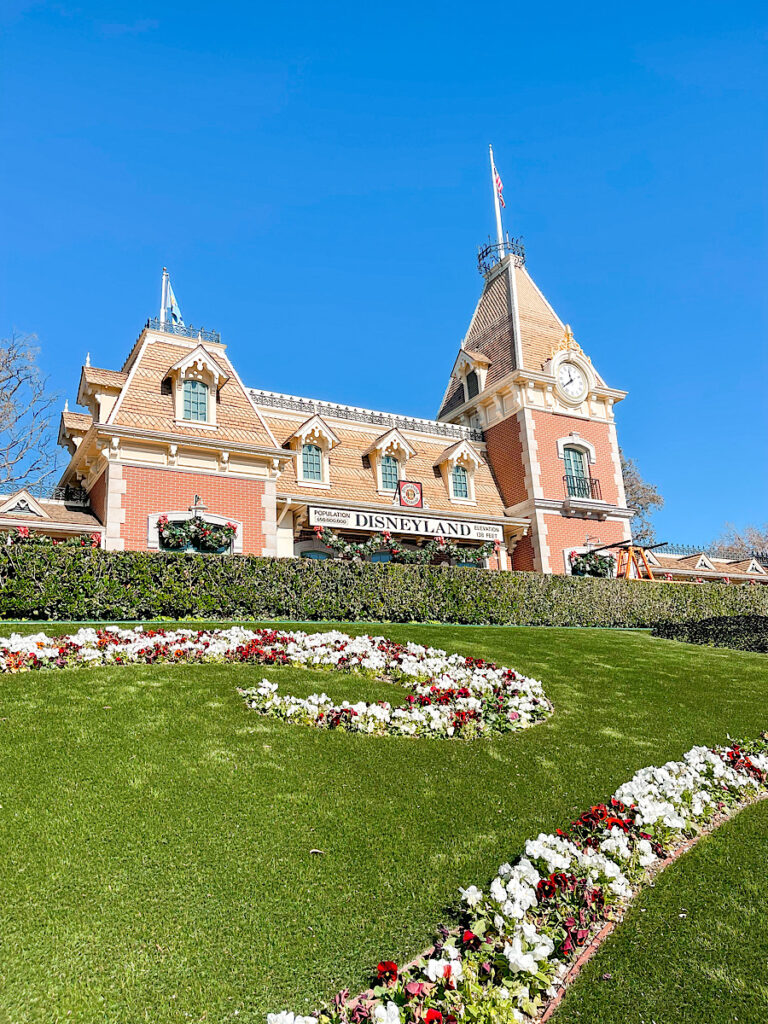 Purchase Genie+
Genie+ is a great tool to help you maximize your time in the park. With Genie+, you can reserve a time to ride attractions and skip the line on popular rides!
Even with the extra cost, for me, it's an absolute must-have if you are looking to minimize wait times and make the most of your day.
If you purchase Genie+ tickets ahead of time, this can save you money as the price can fluctuate depending on the day. Also, there is a maximum amount of Genie+ passes that can be sold per day, so purchasing ahead of time ensures that you won't miss out!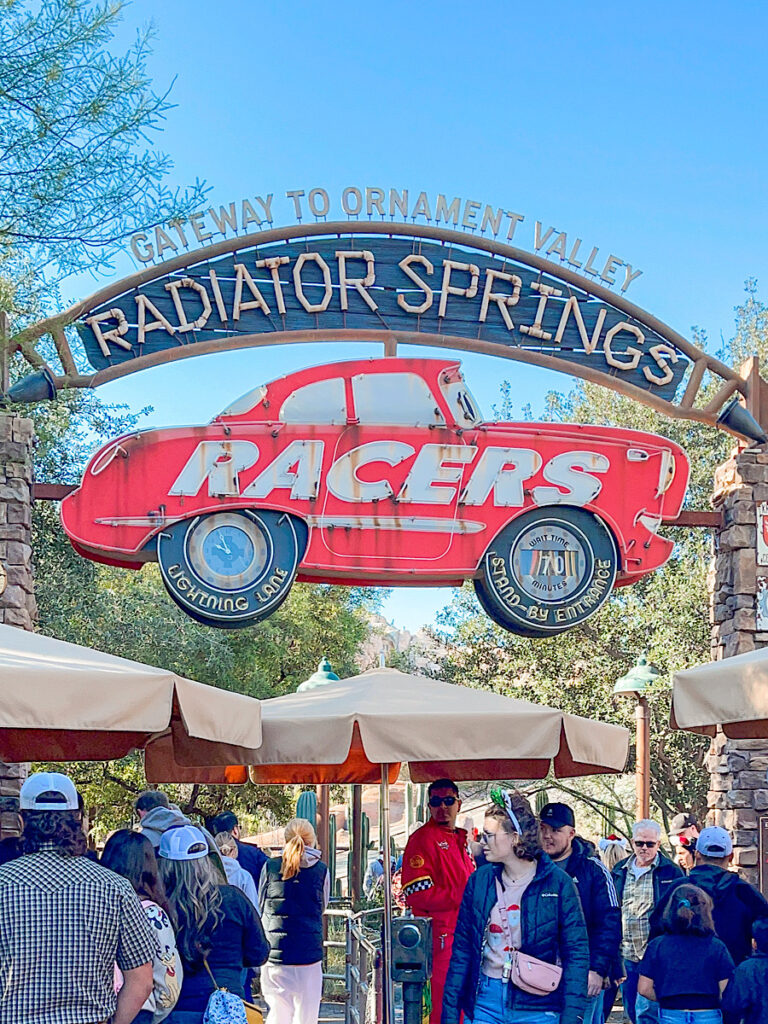 Take an Afternoon Break
If the hot weather is getting to you, take a break and head back to the hotel in the afternoon. This is something that my family has done since my kids were babies (they're teenagers now) and it helps keep everyone happy.
We go back and either take a nap, relax and watch tv, or take a swim. Then you feel recharged and ready to enjoy an evening at the parks.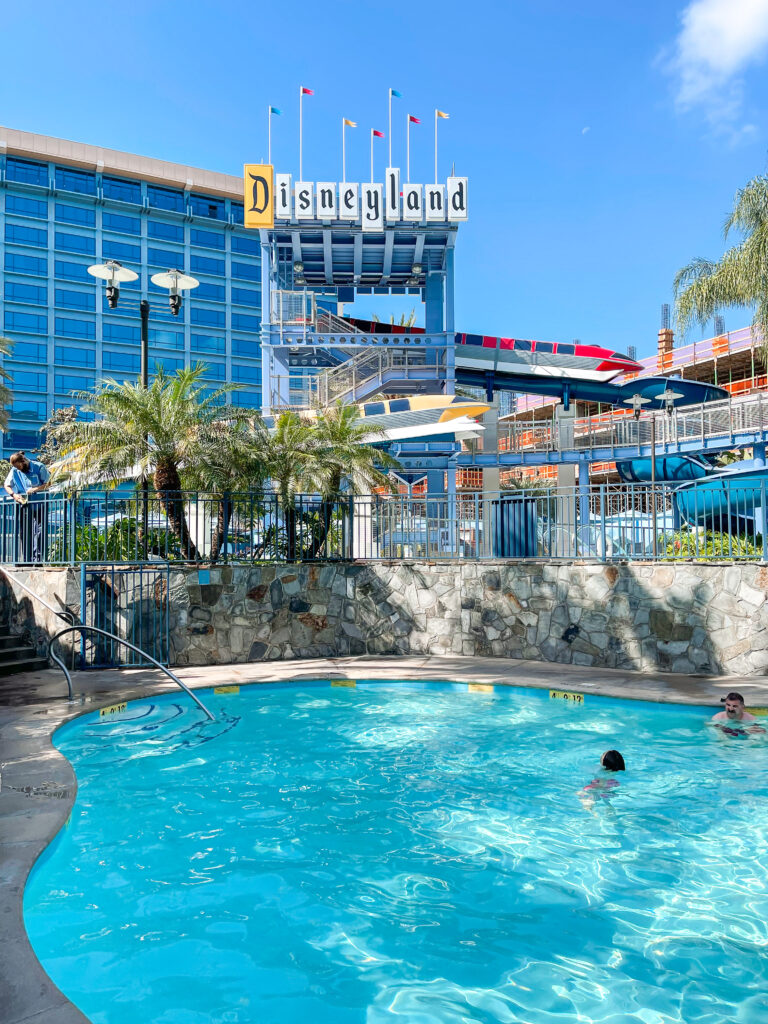 Weather at Disneyland in June
The average high temperature at Disneyland in June are in the low 80s and low temperatures are in the low 60s.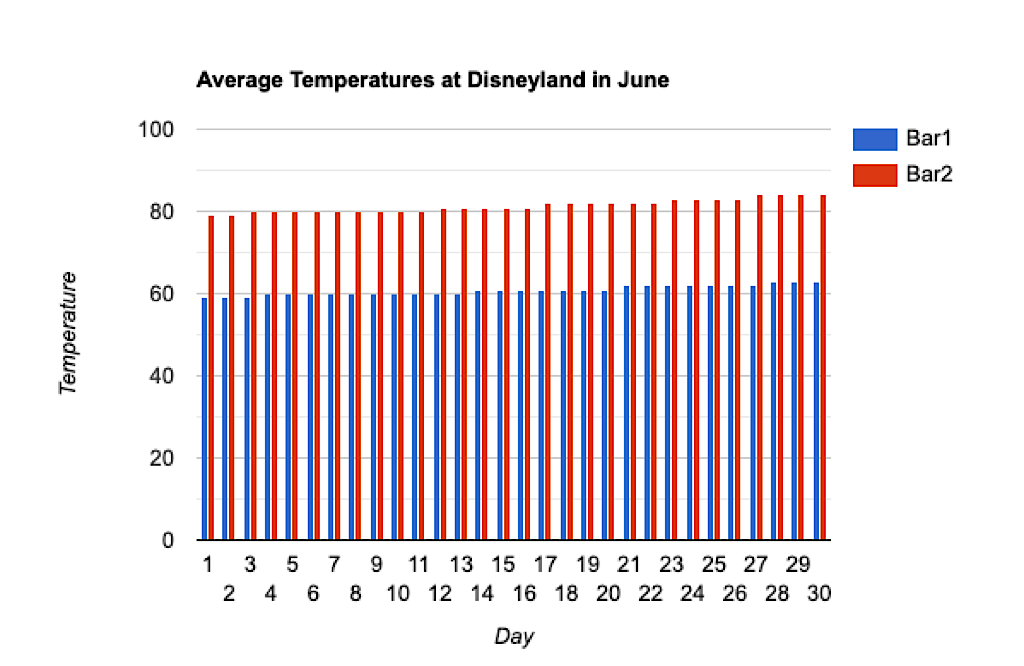 The weather forecast for Disneyland in June calls for mostly sunny or partly cloudy days with relatively no rain showers.
But, the weather is always unpredictable and can change. Make sure you check the current weather forecast before you leave, so you know what to expect.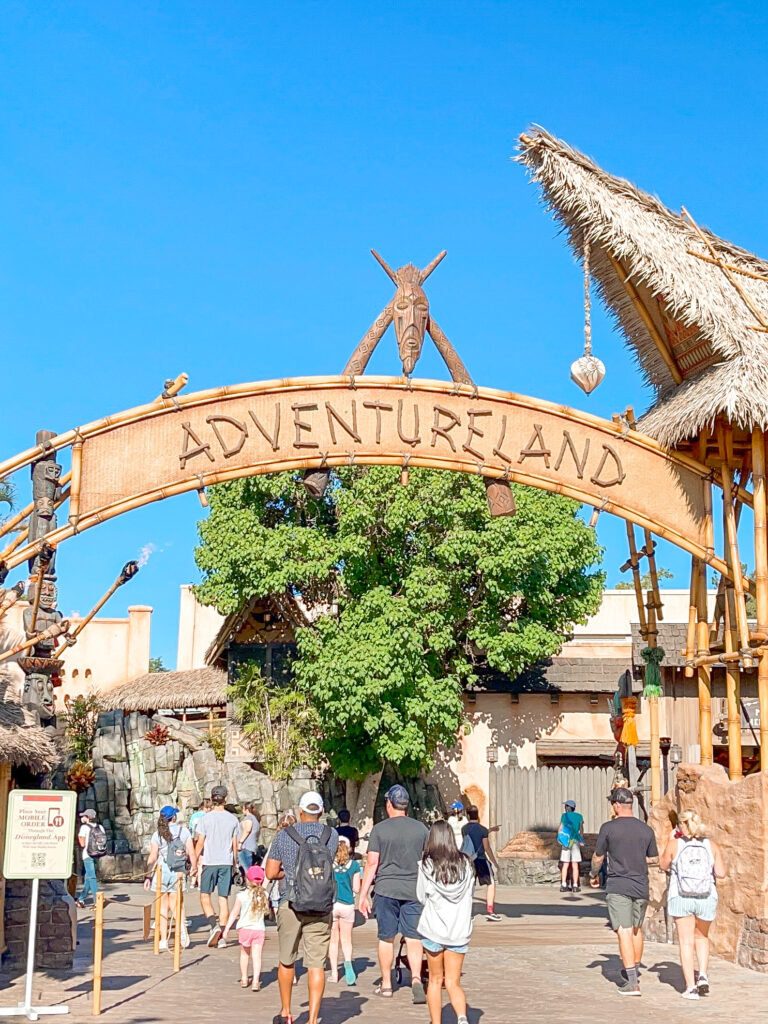 Special Events at Disneyland in June
There are a few special events in June to be aware of that can affect the crowd levels at Disneyland.
Grad Nites
Disneyland Grad Nites are held annually at the park in May and June on select nights and are a fun opportunity for graduating high school seniors. Disneyland has regular operating hours during Grad Nites so be aware that crowds will be higher on these days.
Grad Nites for 2023 will be: May 12, 14, 17, 19, 21, 24, 25, 30 & 31, June 2, 4, 7, 9, 14 & 16, 2023.
Disneyland Ticket Prices in June
The price of Disneyland 1-Day tickets ranges from $104-$179 in June depending on the day. You can check the 1-Day ticket price calendar here.
It is generally more cost-effective to purchase multi-day tickets because the price does not fluctuate and the price per day decreases the more days you purchase. So to get the best prices for Disneyland tickets, multi-day tickets are the way to go!
You can check multi-day Disneyland ticket prices here and also get 5 days at Disneyland for the price of 4 days here.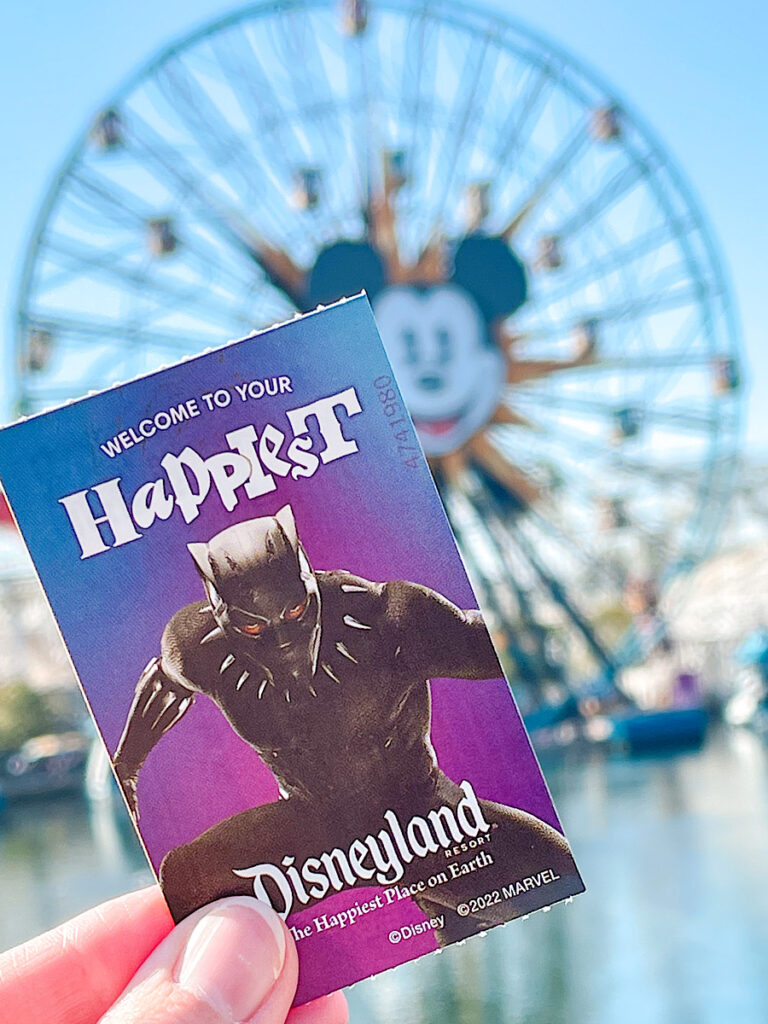 Choose the Right Hotel
If you plan to follow my advice above for taking a mid-day break, you'll want to be sure to choose the right hotel for a visit to Disneyland in June.
You will probably want to choose a hotel within walking distance (read my recommendations here) or even a Disneyland Resort hotel, like the Disneyland Hotel.
Choosing a hotel that is conveniently located will make it easier and quicker to take a much-needed nap or swim break.
Here are some hotels I have reviewed: Disneyland Hotel, Howard Johnson, Courtyard Theme Park Entrance, Cambria Hotel & Suites, and The Viv Anaheim.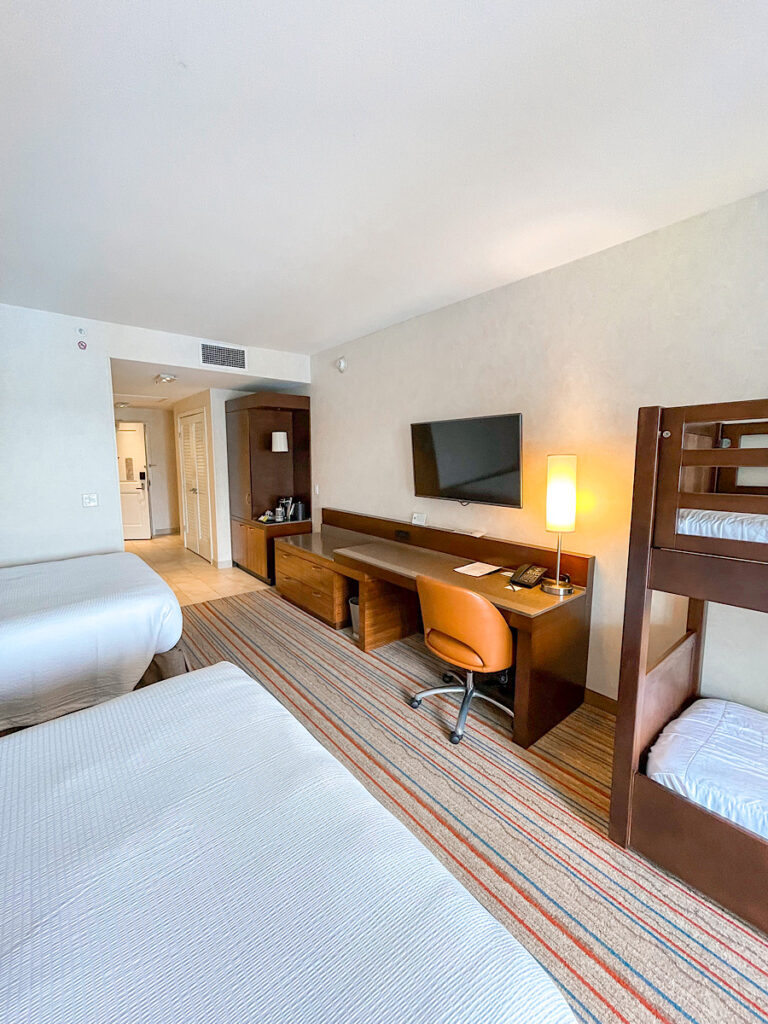 Disneyland Reservations for June
Disneyland still requires park reservations, so you'll want to make yours as soon as you book your vacation. Make sure to check the reservation availability calendar before you purchase to make sure you can make reservations for the park you want.
Dining reservations can be made 60 days in advance, so if you're going to Disneyland in June, these reservations can be made as early as April 2nd.
You can also make reservations for special experiences like a Fantasmic! Dining Package, a Parade Dining Package, or the World of Color Dessert Party at this time as well.
What to Pack for Disneyland in June
Below you will find some helpful items to pack with you when you travel to Disneyland in June. For my complete list, read my Disney Packing List here. You can also check out my list of items that I take with me into the park here.
Pack Rain Protection
Although the weather forecast for Disneyland in June currently doesn't call for many rainy days, you'll want to stay up to date on the forecast as your trip gets closer.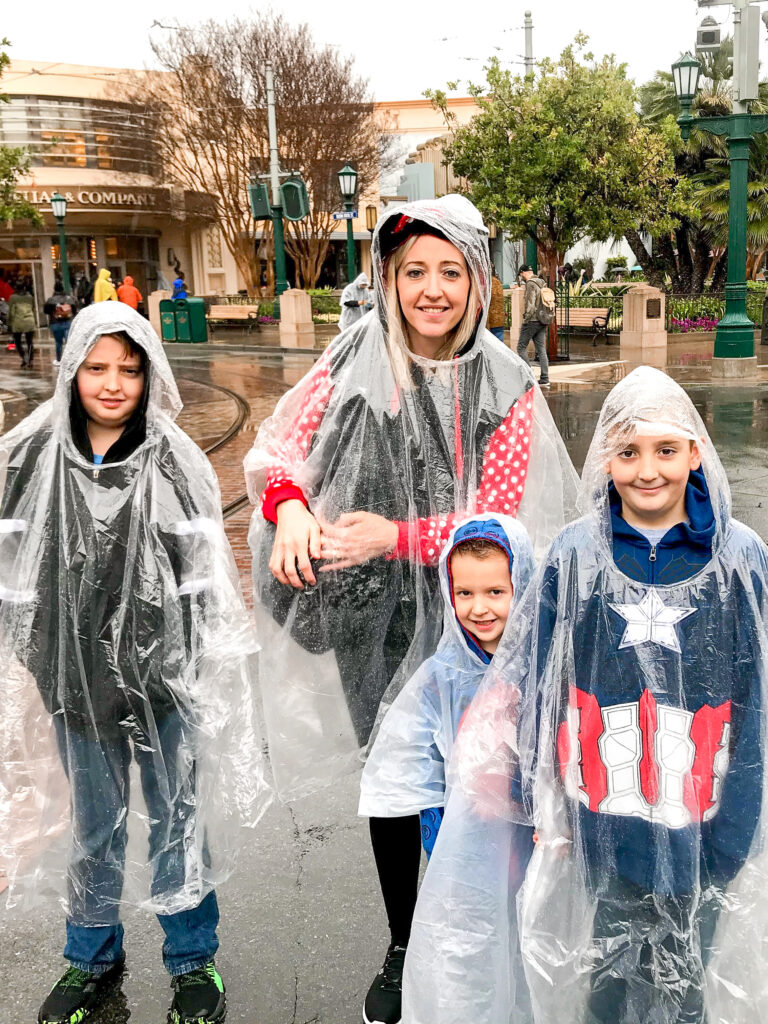 If it looks like it might rain when you will be at Disneyland, you should be prepared with a small travel umbrella or a poncho. These things can easily be kept in the car or hotel room if it ends up not raining.
A poncho can come in handy even if it doesn't rain. Wear it on rides like Splash Mountain (soon to be Tiana's Bayou Adventure) or Grizzly River Run to keep your clothes dry!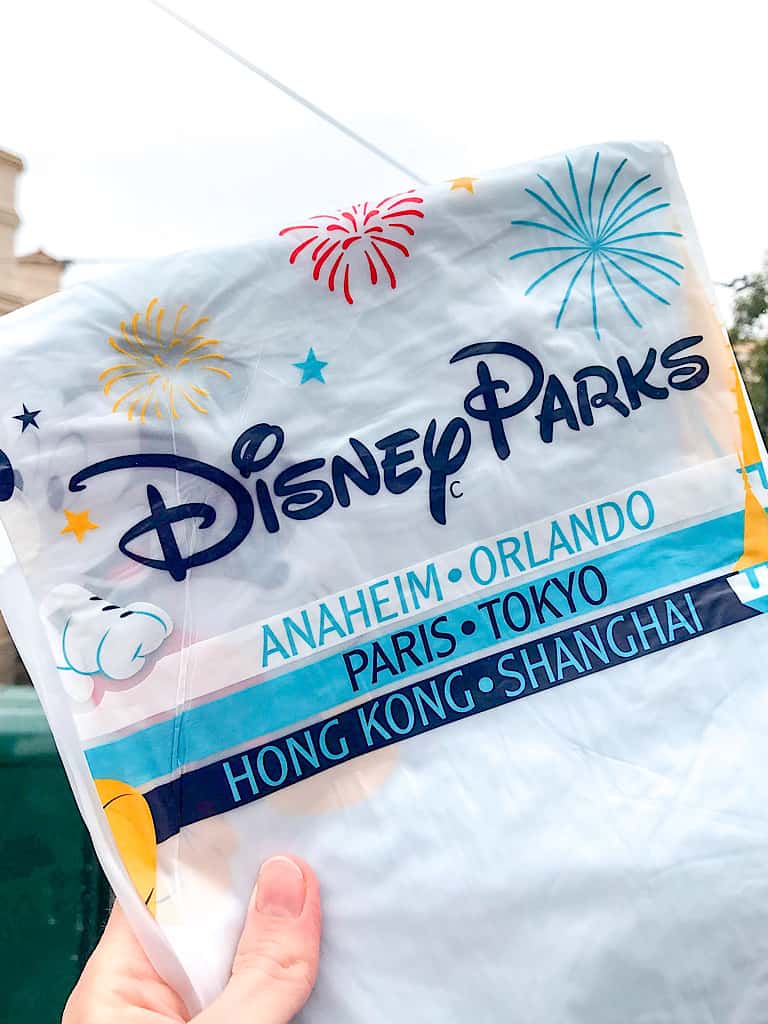 If you have a stroller with you, you'll also need to think about keeping it, and your child dry if rain does decide to strike.
Some strollers have covers you can buy that are specifically made for them, but can be expensive.
I like to buy a shower curtain liner from Dollar Tree and use cloth pins to hold it in place over the stroller. It cost $2.00 and works like a champ!
If you happen to forget any of these items, you can always have them delivered through Walmart or Instacart. Read about how to get groceries delivered to Disneyland here.
Pack Sun Protection
It is also important to pack and wear sunscreen when visiting Disneyland in June especially for a sunny day. Sunburns are no fun, so be sure to bring your favorite SPF and apply it regularly throughout the day.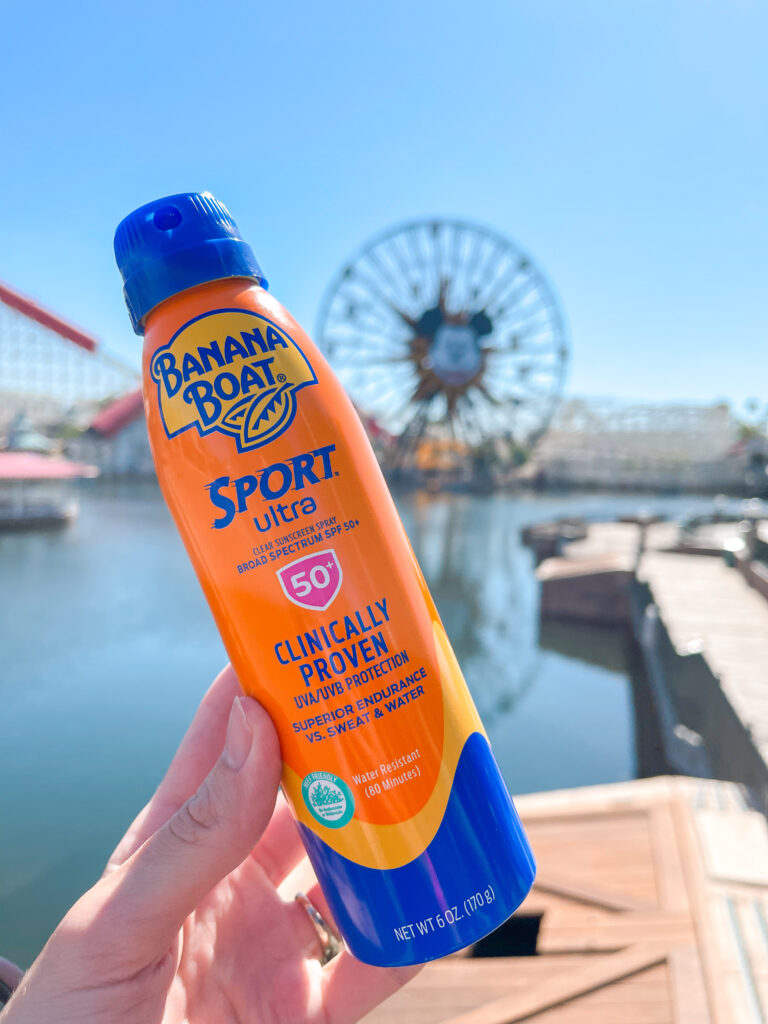 Also make sure your kids are protected too. Nothing ruins a magical vacation like a sunburn!
A hat and sunglasses are also essential for protecting your head and eyes from the sun. Look for hats or sunglasses with UV protection to make sure you are protected from the sun's harmful rays. Finally, don't forget a good lip balm with SPF in it!
What to Wear at Disneyland in June
When deciding what to wear at Disneyland in June, you'll want to make sure you know what the weather forecast is and have the right clothing and items with you.
It can be hot during the day, so I suggest bringing lightweight clothing such as shorts or skirts and tank tops. I always pack a jacket or sweatshirt, just in case it is cold at rope drop or in the evening. Get my full Disney packing list here.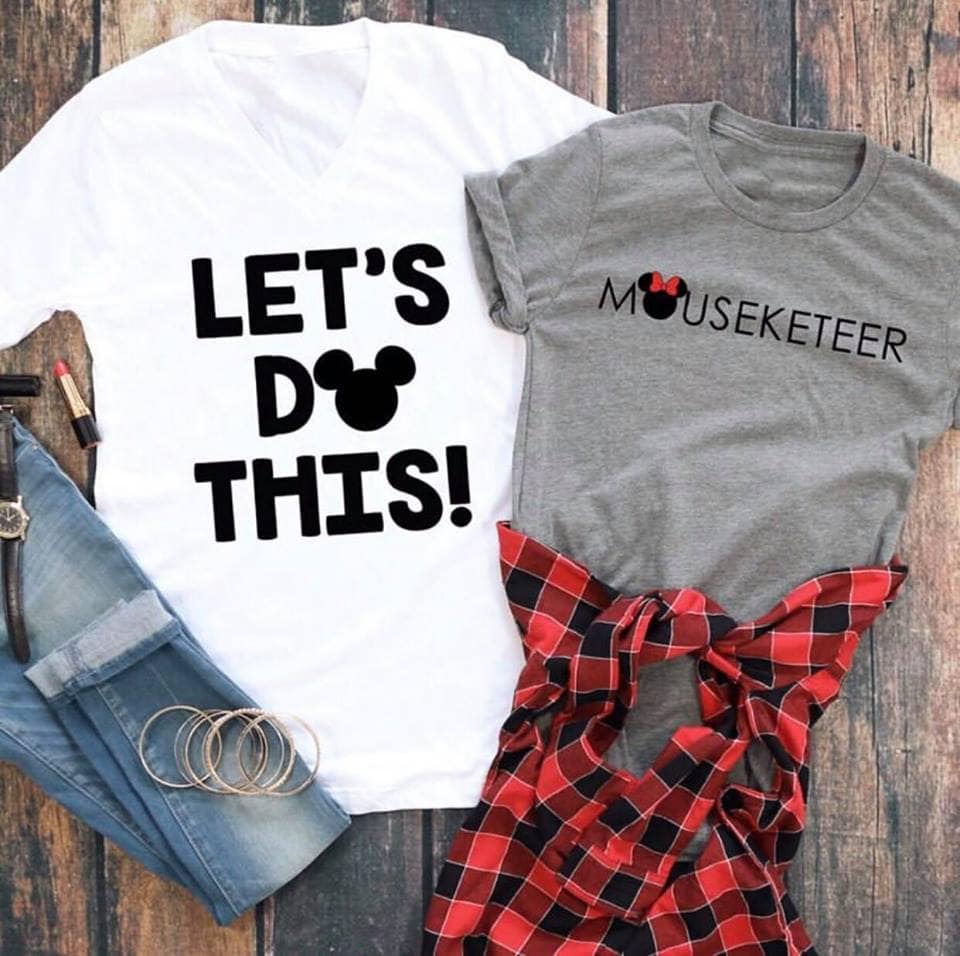 Where to Get Disney Apparel
Before any Disney vacation, I like to check out Jane for adorable and affordable Disney vacation t-shirts! I have found so many cute shirts for only $18.99!
Just head to Jane.com and type "vacation" or "character" into the search bar and all of the adorable Disney items should pop up!
The deals change daily though, so make sure to check back often and follow me on Instagram to keep up on all of the amazing Disney-themed merchandise!
Amazon is also a great place to look for inexpensive Disney clothing. I always find a deal or two for my family for cute t-shirts.
My husband won't do matching shirts, so we tend to go with a theme for the day. Like a Disney Characters day (Mickey, Donald, Goofy, etc.) Star Wars day, or Marvel day.
Disneyland Park Hours in June
Disneyland tends to open earlier and stay open later than in June than a less busy time of year. Here are the projected hours for Disneyland Park and Disney California Adventure Park in June.
As always, these hours are subject to change so check Disneyland's website for current information.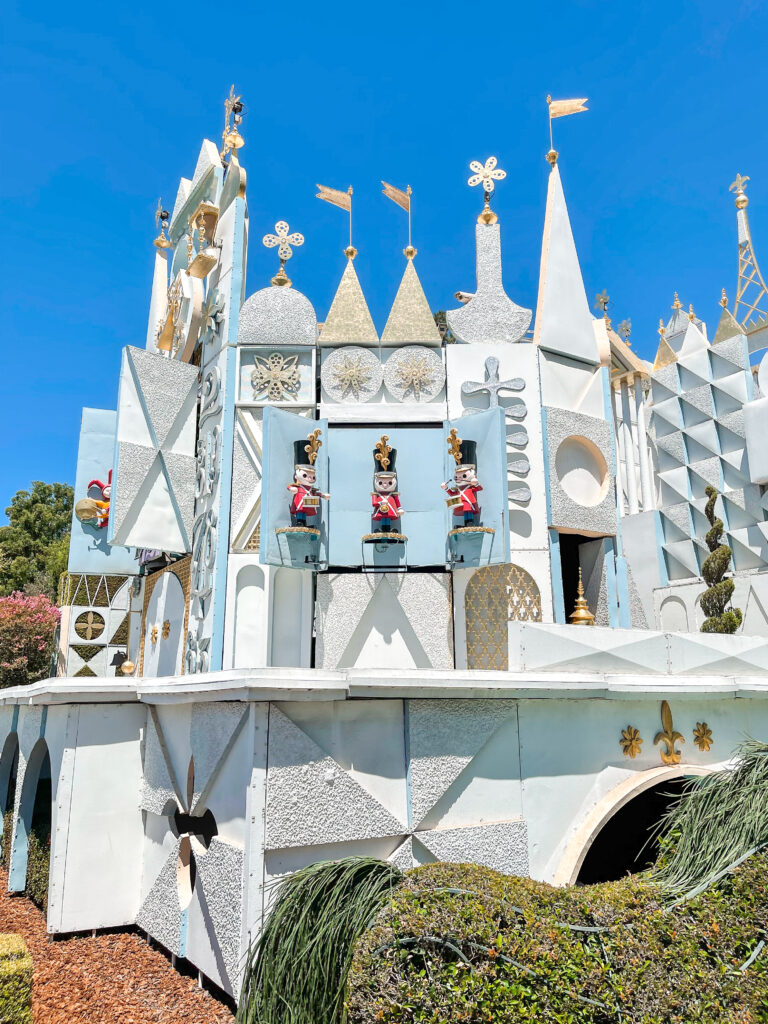 Disneyland Park
Open from 8:00 am – 12:00 am
Park Hopper Hours 11:00 am – 12:00 am
Early Entry 7:30 am – 8:00 am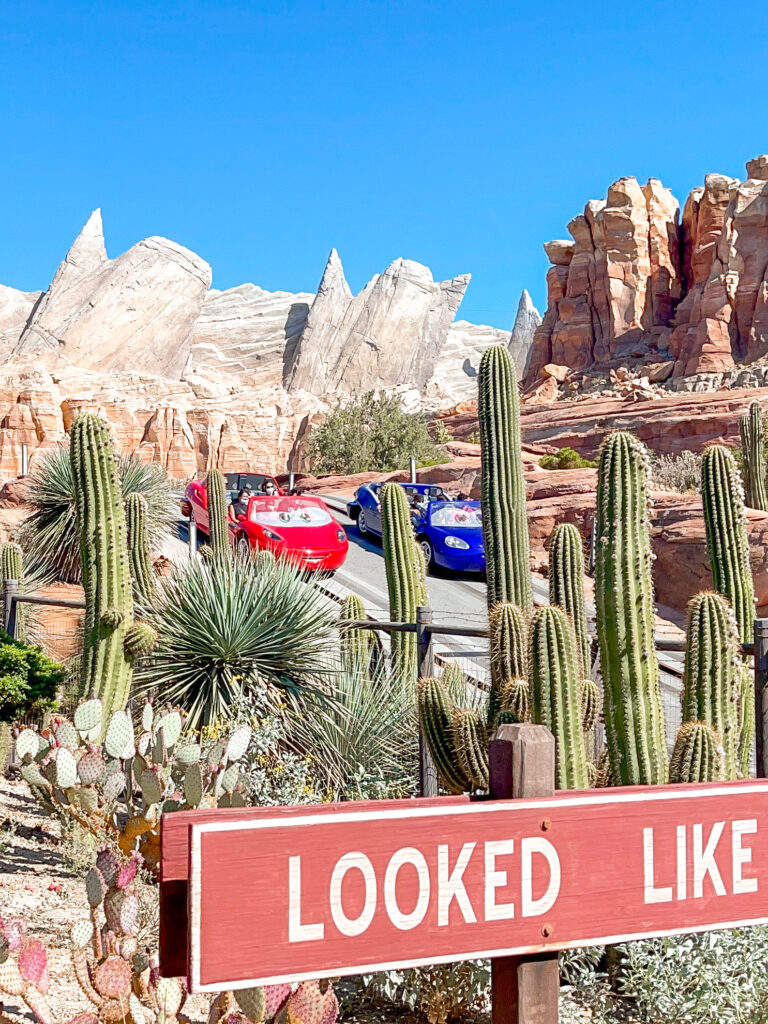 Disney California Adventure Park
Open from 8:00 am – 10:00 pm
Park Hopper Hours 11:00 am – 10:00 pm
Early Entry 7:30 am – 8:00 am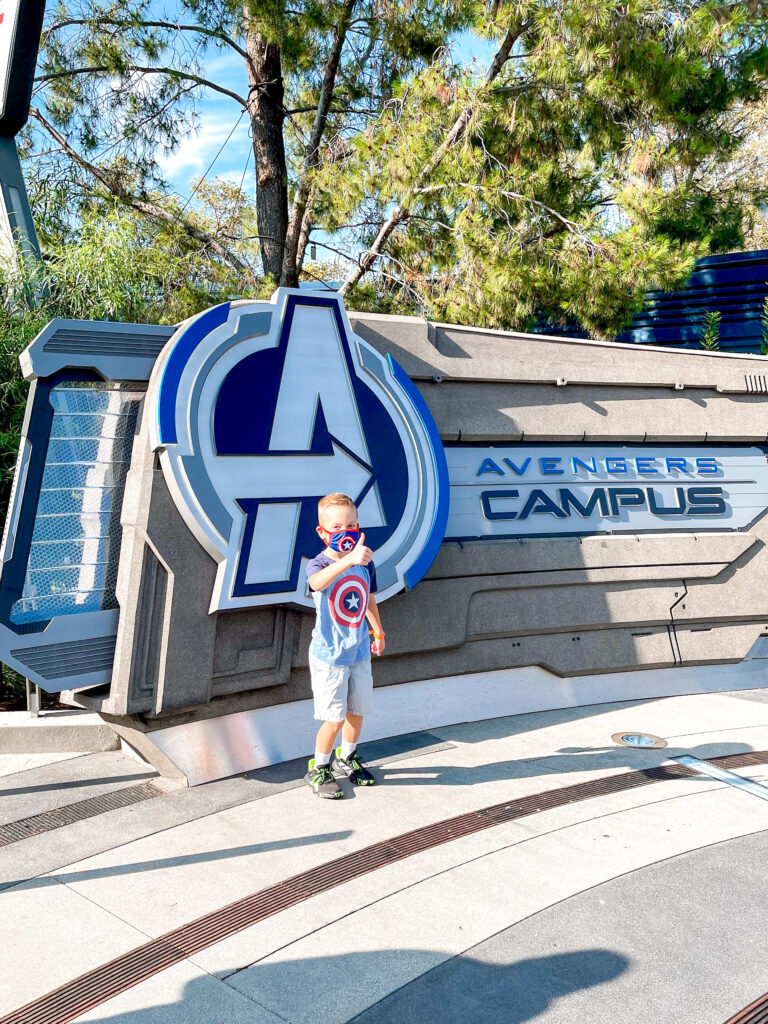 Ride Closures in June
I love that Disneyland takes pride in their park and attractions. Because of this, there are usually a few rides at both Disneyland Park and Disney's California Adventure Park that will be closed for refurbishment at different times throughout the year.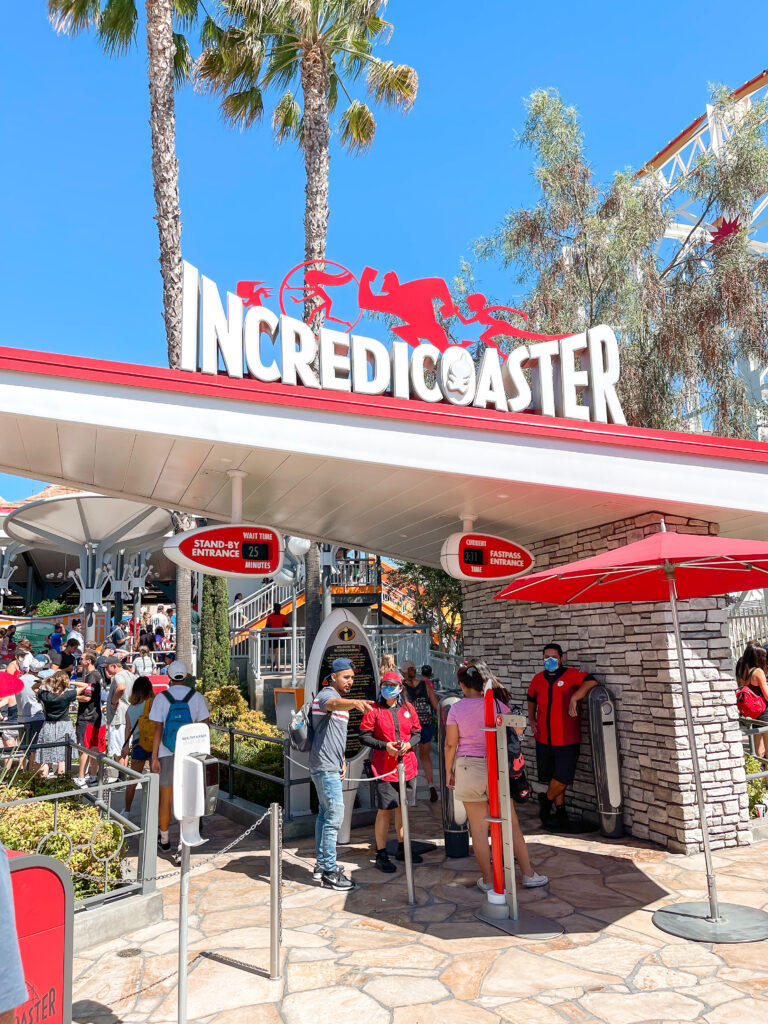 Here are the rides expected to be closed for refurbishment in June 2023:
Tarzan's Treehouse
Splash Mountain
Matterhorn Bobsleds
Mint Julep Bar
French Market Restaurant
Best Month to go to Disneyland
Looking for tips for other months of the year to go to Disneyland? Read my tips for every month of the year, here: January, February, March, April, May, June, July, August, September, October, November, and December.
Final Thoughts
Disneyland in June is a great time to visit! With longer park hours and some of the best weather, it's easy to get the most out of your trip. Just remember to pack all the essentials like sunscreen, layers for cooler temps, and plenty of water.
Also be sure to check ahead for any ride closures or refurbishments so you can plan accordingly. Don't forget to stock up on Disney apparel before you go, check out the grocery delivery options, and get your discount tickets if you want to save time and money while still enjoying all of your favorite snacks!
And, my readers can use the coupon code: Clubhouse10 to save even more on a 2-night or longer Southern California vacation package! You can check package prices for your next trip here or give them a call at 855-GET-AWAY and tell them Mommy Mouse Clubhouse sent you.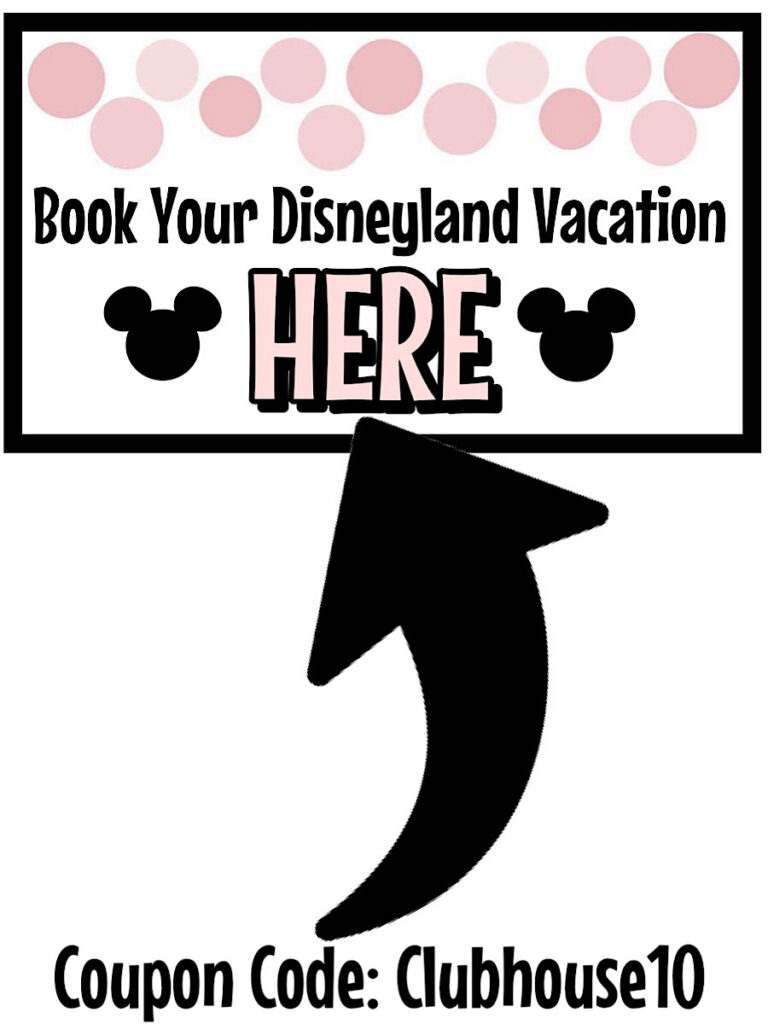 There are so many things to think about when you are planning a trip to Disneyland. Make sure you pin these tips and follow @mommymouseclubhouse on Instagram for more Disney tips!