All About Disney World in May will give you amazing tips to make your vacation Awesome!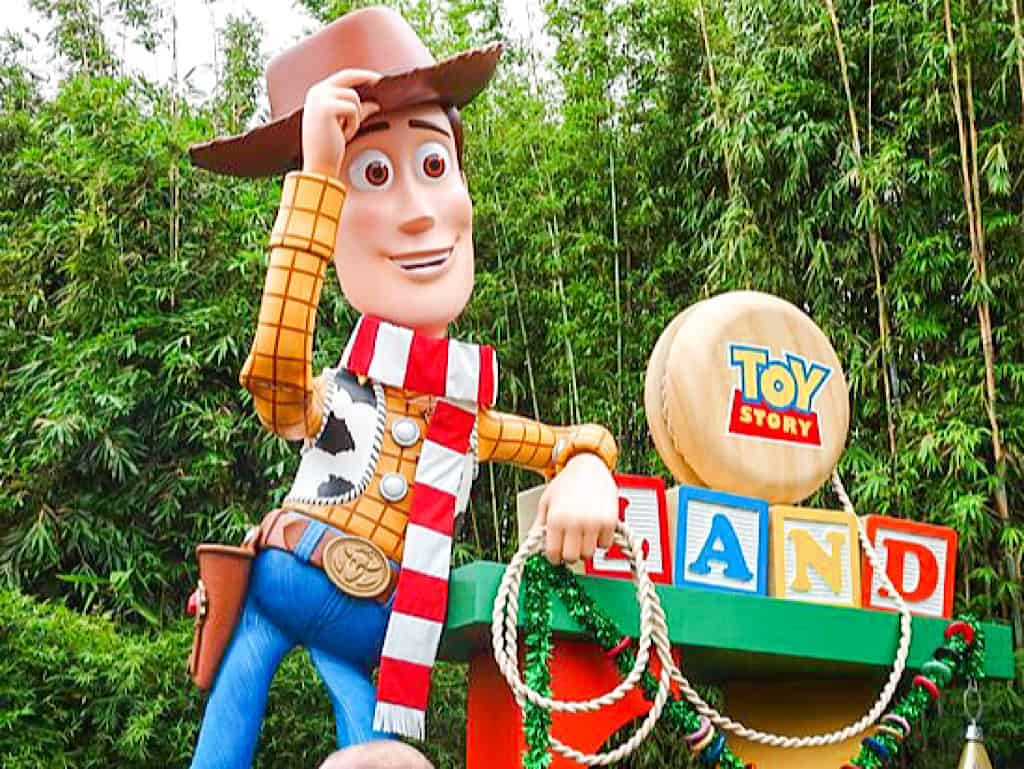 This post may contain affiliate links. When you click on these links, I get a small percentage back at no cost to you! For more information see my disclosure policy.
I love going to Disney World in May! It happens to be one of my favorite times to visit. Kids are still in school so the crowds are lower, but I'm okay with taking my kids out of school because testing is usually done.
The weather is great and there is so much to see and do. Below, you will find important things you'll want to think about to make your Disney World vacation in May, totally awesome!
Also, check out my Disney World Planning Tips!
Disney World Crowds in May
As you can see from the crowd calendar below, May can have light or heavy crowds, depending on when you visit.
The week of Memorial Day shows increased crowds, but that is to be expected over a holiday weekend.
The Epcot International Flower and Garden Festival continues through May and is a beautiful experience!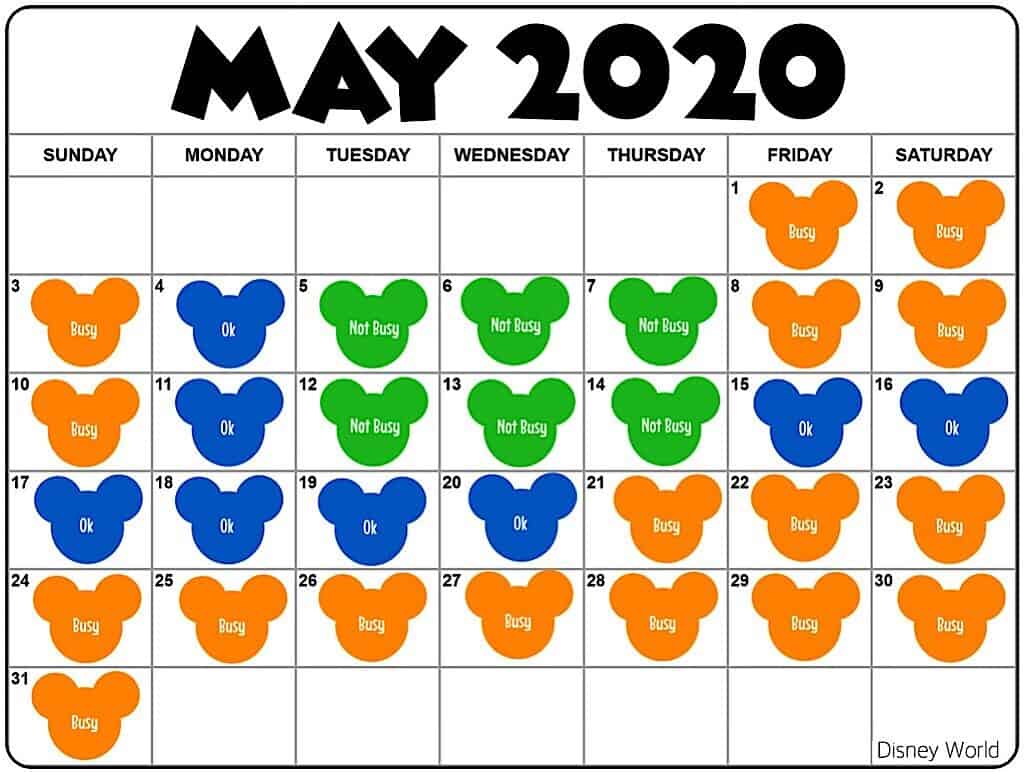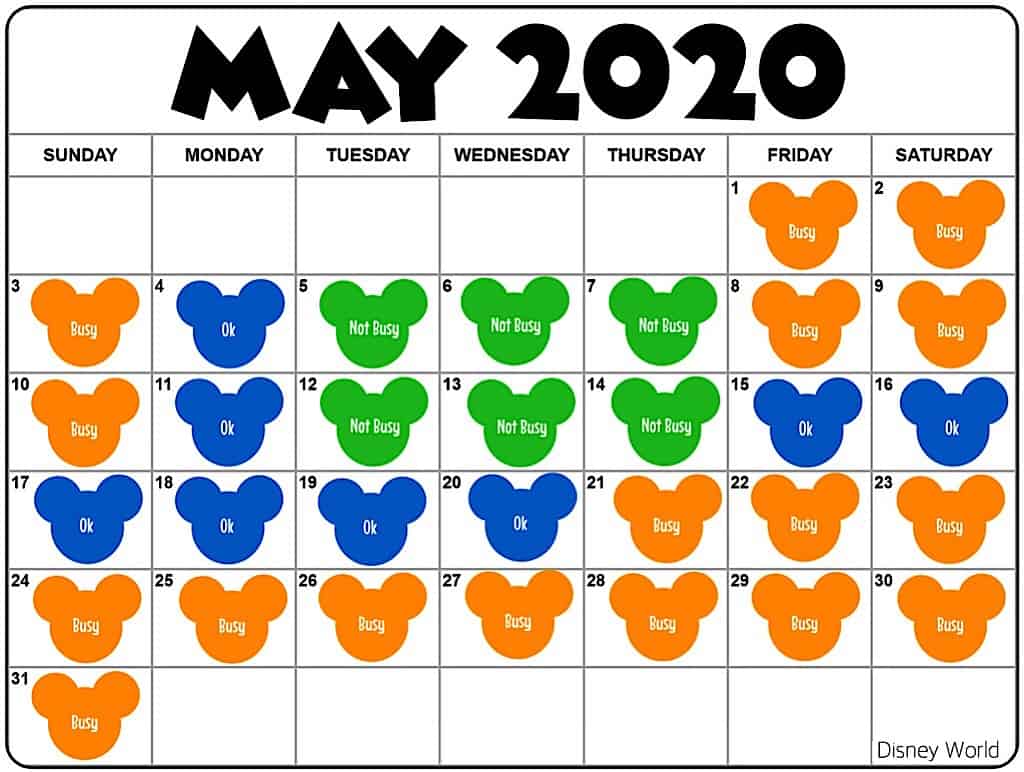 Disney World Special Events in May
Disney World always has special events going on depending on when you decide to visit.
From Epcot International Flower and Garden Festival in the Spring to Mickey's Not So Scary Halloween Party in the Fall, there are fun thing happening all year long!
Here is a list of special events at Disney World in May:
Disney After Hours at Magic Kingdom Park– This event requires a separate ticket from your park admission and is held on select dates. May 2020 dates for Disney After Hours include: May 5, 11, 18, and 25.
Disney Early Morning Magic – Fantasyland This event (different from Extra Magic Hours) allows to purchase an early morning entrance to enjoy select Fantasyland attractions and an all-you-can eat breakfast at Disney's Magic Kingdom. May dates for Early Morning Magic are May 3, 7, 10, 14, 17, 21, 24, 28, and 31.
Weather at Walt Disney World in May
The weather at Walt Disney World in May is very mild. The temperatures are warm and the weather forecast in May shows mostly sunny days with a some scattered clouds and a few days with afternoon thunderstorms.
The nice thing about the afternoon thunderstorms is that they seem to dissipate quickly. The high temperatures are in the upper 80s and low 90s.
The average lows are in the upper 60s and low 70s. Perfect, if you ask me!
As everyone knows, the weather can be unpredictable. For up to date weather information, check out a daily weather forecast for the Orlando area HERE.
What to Pack for Walt Disney World in May
Knowing what to pack for a trip to Walt Disney World in May is important. You don't want to be unprepared and end up having to use your vacation budget on things that could easily have been brought from home with a little planning.
Want to know how you can pack everything you need yet save money and room in your suitcase? Make sure you check out my post on How Amazon Can Save You Money at Disney and Disney Park Bag Essentials!
Here are a few things you might want to consider packing if you'll be traveling to Walt Disney World in May.
1. Pack an Umbrella, Poncho and Stroller Protection
Like I mentioned earlier, the weather at Walt Disney World can be unpredictable. Be prepared with a small travel umbrella or a disposable rain poncho.
You can find this fun Star Wars umbrella on Amazon!
Ponchos can also come in handy to wear on rides like Splash Mountain or Kali River Rapids to keep your clothes dry.
Disposable ponchos found on Amazon are an inexpensive way to stay dry or there are a variety of Disney-themed ponchos available if you plan to use them more than once.
This Mickey & Minnie poncho is a great deal!
If you are taking a stroller with you to Disney World, I recommend bringing along a universal stroller cover.
Check this cover out for under $20!
If that's not an option, I have used a plastic shower curtain liner from the dollar store and clothes pins and it was a life saver!
2. Pack Sun Protection
The Florida sun can be brutal, especially when temperatures begin to warm up.
Make sure that you are ready for the UV rays by packing some sunblock and a hat.
I love this Mickey hat with sunglasses found HERE!
Also make sure your kids are protected too. Nothing ruins a magical vacation like a sunburn!
3. Pack a Travel Blanket
A travel blanket is also a good idea to bring along to Walt Disney World in May. I used it to cover my son's stroller while napping.
It can also be great to sit on while watching a parade or fireworks show!
4. Pack for both Warm Days and Cool Nights
The mornings and evenings at Walt Disney World in May can be a little cool, but the days will be very warm.
These are my favorite leggings for Disney!
This makes packing clothing for Disney World in May a little tricky. Pack at least one pair of jeans or leggings, to stay warm and comfortable during the cooler temperatures.
You will definitely want to wear them if the forecast calls for a rainy day.
Find this and other cute Disney-themed shirts on Amazon HERE!
Wear a cute short-sleeved top and shorts during the day and bring a lightweight jacket or sweater that can be kept in a backpack or worn around your waist during the day for the cooler evenings.
5. Pack Adorable Disney Apparel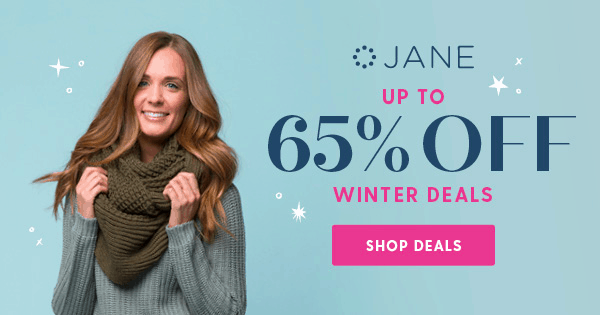 Before any Disney vacation, I like to check out Jane.com for adorable and affordable Disney vacation t-shirts!
I have found so many cute shirts for the whole family for around $14.99 plus shipping! Jane's deals change daily though, so make sure to check back often or follow me on Instagram to keep up on all of the amazing Disney-themed merchandise!
Disney World Park Hours in May
Here are the hours of the parks of Disney World for May. As always, hours are subject to change, so check Disney World's website for current information.
Magic Kingdom Park
Open from 9:00 am – 9:00 pm (May 1-23) or 10:00 pm (May 24-31)
Morning Extra Magic Hours 8:00 am – 9:00 am (May 1, 8, 13, 15, 22, 29)
Evening Extra Magic Hours 9:00 pm – 11:00 pm (May 6 & 20) or 12:00 midnight (May 27)
Epcot
Open from 9:00 am – 9:00 pm
Morning Extra Magic Hours 8:00 am – 9:00 am (May 7, 14, 21 and 28)
Evening Extra Magic Hours 9:00 pm – 11:00 pm (May 5, 12, 19, and 26)
Disney's Hollywood Studios
Open from 9:00 am – 9:00 pm
Evening Extra Magic Hours 9:00 pm – 11:00 pm (May 3, 10, 17, 24, 31)
Disney's Animal Kingdom Theme Park
Open Daily from 9:00 am – 8:30 pm
Morning Extra Magic Hours 8:00 am – 9:00 am (May 2, 4, 9, 11, 16, 18, 23, 25, and 30)
Ride Closures at Walt Disney World in May
Disney is great at keeping their rides and attractions in top notch form. That is one of the reasons that I will spend more money to visit their theme parks.
For an updated list of what rides will be closed in May, visit Disney World's website.
How to Save Money on Disney World Tickets & Hotels
If you would like to save money on your next trip to Walt Disney World, my friends at Get Away Today will be able to help you plan an awesome vacation!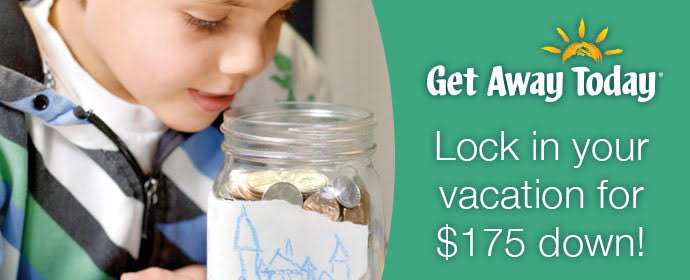 Find out about the Layaway Plan HERE!
My family has been booking our Disney vacations through with them since I was in junior high.
Their customer service is THE BEST and they offer deals like: discounts on rooms, free dining and more! Visit getawaytoday.com or give them a call at 855-GET-AWAY for current deals!
Get Discount Disney World Tickets Here