A three ingredient recipe for Leprechaun Cereal Treats made with Lucky Charms. The perfect treat for St. Patrick's Day!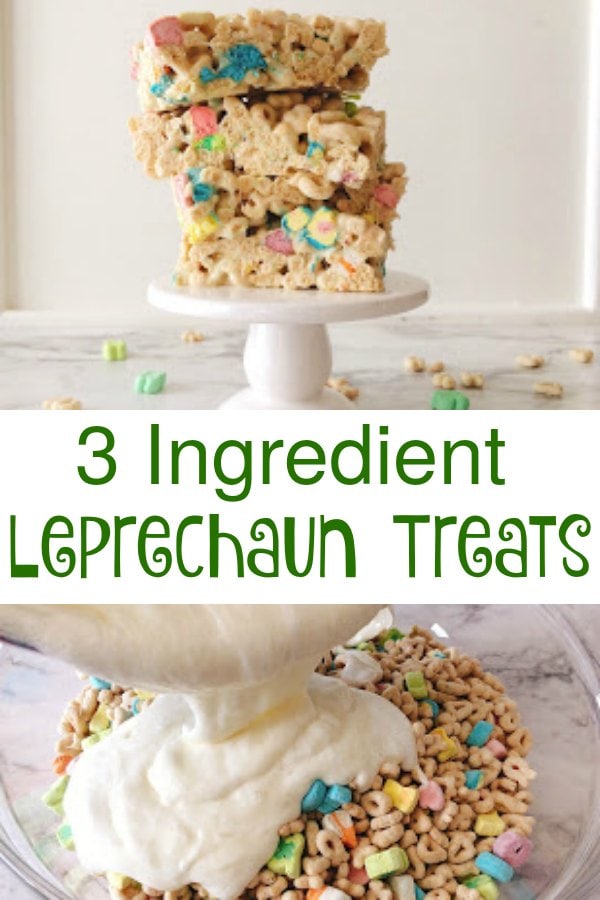 This post may contain affiliate links. When you click on these links, I get a small percentage back at no cost to you! For more information see my disclosure policy.
St. Patrick's Day can be such a fun holiday for kids. I've heard of many different activities and traditions that people do with their kids to have fun on St. Patrick's Day.
When I used to teach first grade many years ago, a little "leprechaun" would sneak into our classroom during recess and wreak havoc with the chairs and desks. At my friend's house, a leprechaun always turns their milk green! Naughty little leprechauns!
One tradition that my family has is to eat Lucky Charms for breakfast on St. Patrick's Day. I thought it would be kind of fun to mix things up this year and turn our Lucky Charms breakfast into Leprechaun Cereal Treats! My kids loved that they got to eat a dessert for breakfast.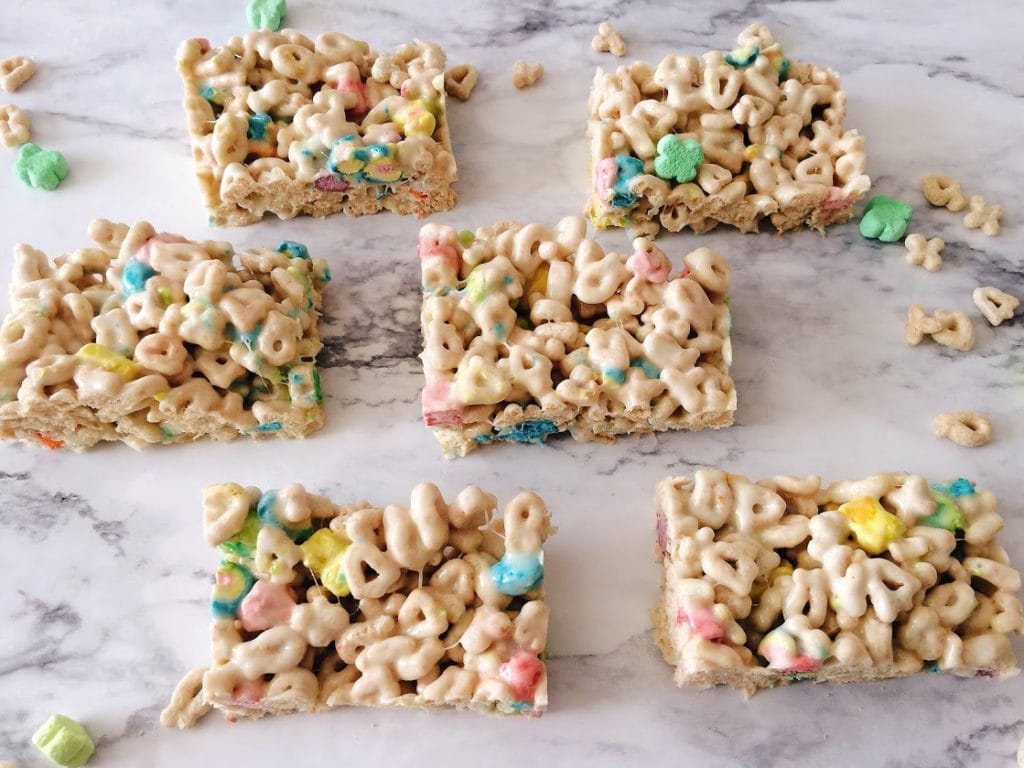 This recipe couldn't be easier to make. I used my favorite Rice Krispie Treat recipe and replaced the Rice Krispies cereal with Lucky Charms. These are so buttery and sweet, they might be one of the best Rice Krispie, I mean Leprechaun Treats I've ever eaten!
Leprechaun Cereal Treats Ingredients
Butter
Marshmallows
Lucky Charms Cereal
Helpful Kitchen Tools
How To Make Leprechaun Cereal Treats
[1] The first step is to measure out and pour the Lucky Charms into a large bowl.
[2] Next, melt the butter in a medium-sized sauce pan over medium heat.
[3] When the butter has melted, add the bag of mini marshmallows. Stir the butter/marshmallow mixture until the marshmallows have completely melted.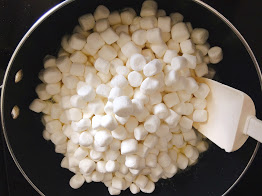 [4] Pour the marshmallow mixture over the Lucky Charms and stir until all of the cereal is covered.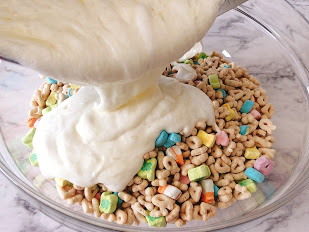 Place the marshmallow covered cereal in a greased 9×13 dish and allow it to cool completely. When the treats have had the chance to cool down, cut them into squares and serve!
These Leprechaun Rice Krispie Treats are best served the same day, but may be covered and served a day or two after. You can also individually wrap each Leprechaun Treat square and place them into the freezer.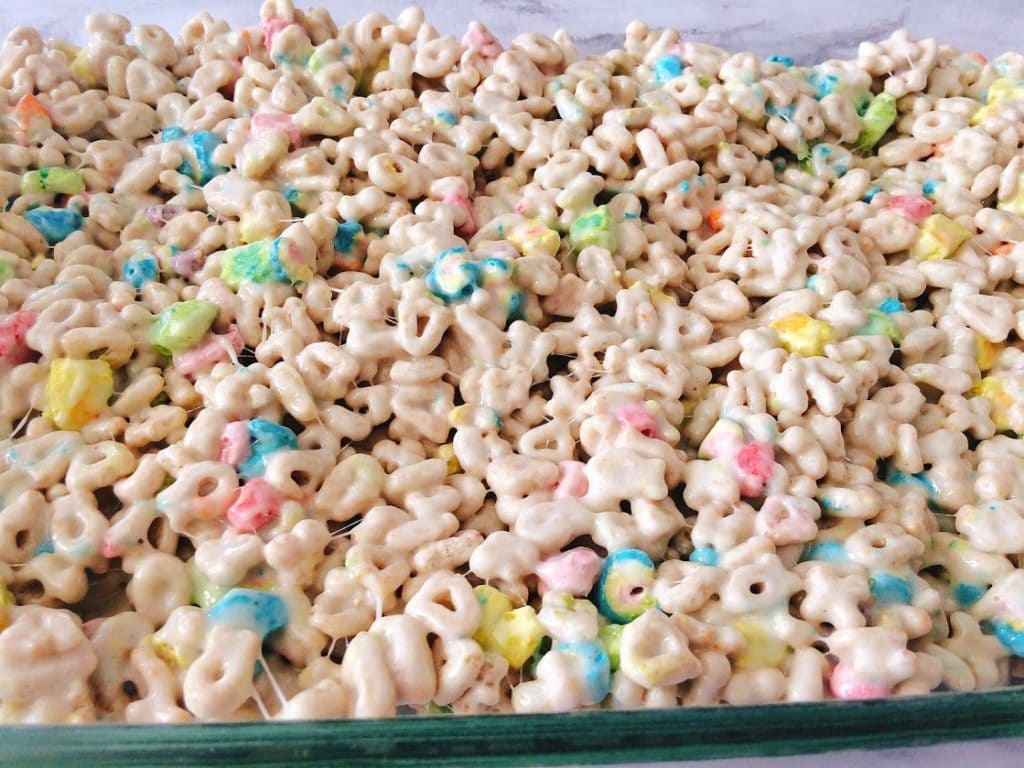 I hope you make these treats and love them as much as my family did. Make sure you Pin this recipe so you'll always have it when you want to make some Leprechaun Treats or just classic Rice Krispie Treats! If you're looking for another sweet treat to help celebrate St. Patrick's Day, try these Think Mint Truffle Brownies!