Are you getting ready for a magical trip to Disney World in April? Whether you're planning your first visit or returning for another adventure, this article will provide you with all the information you need to have an amazing time during your stay. We'll cover everything from expected crowds and what to pack to the weather conditions you can expect during your vacation. Knowing these details beforehand will help ensure that your trip is enjoyable and stress-free – so read on to learn more!
This post may contain affiliate links. When you click on these links, I get a small percentage back at no cost to you! For more information see my disclosure policy.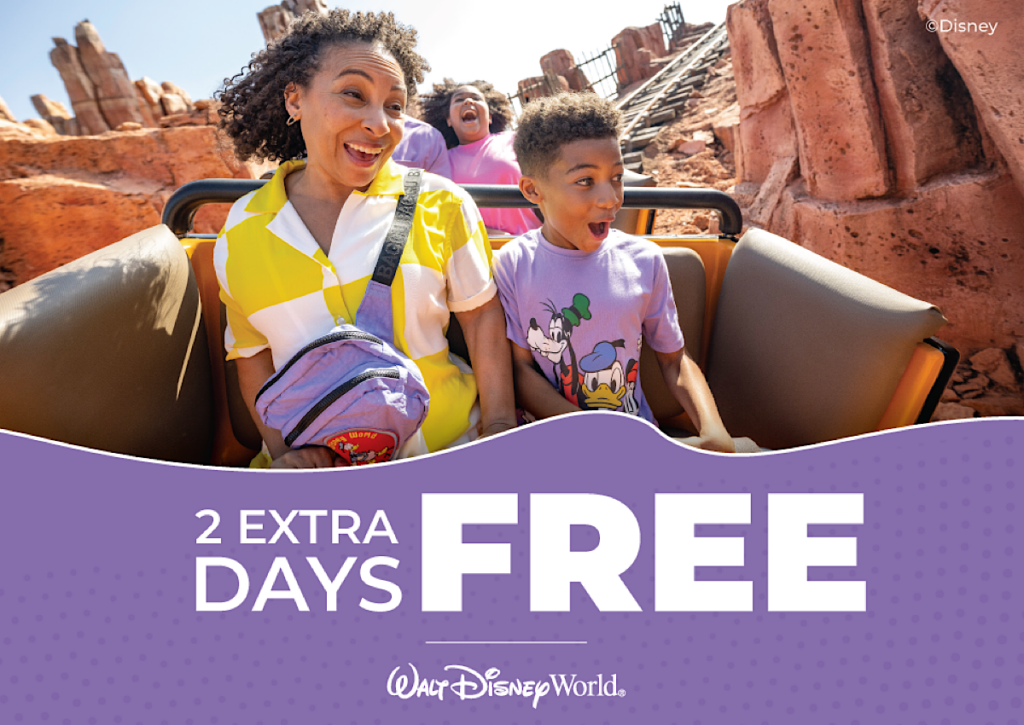 Get 2 EXTRA DAYS FREE at Walt Disney World when you purchase a 5-Day ticket from Get Away Today. Call 855-Get-Away and tell them Mommy Mouse Clubhouse sent you or get a free vacation quote here!
Discount Disney World Tickets
If you have not purchase your tickets yet, I always recommend purchasing from my travel partner, Get Away Today.
They are an authorized Disney ticket seller and are able to offer discounted ticket prices as well as combine those tickets in a vacation package.
Get a free Disney World vacation quote here or give them a call at 855-GET-AWAY and let them know Mommy Mouse Clubhouse sent you!
Read all about why I always use a travel agent to book my Disney vacations here.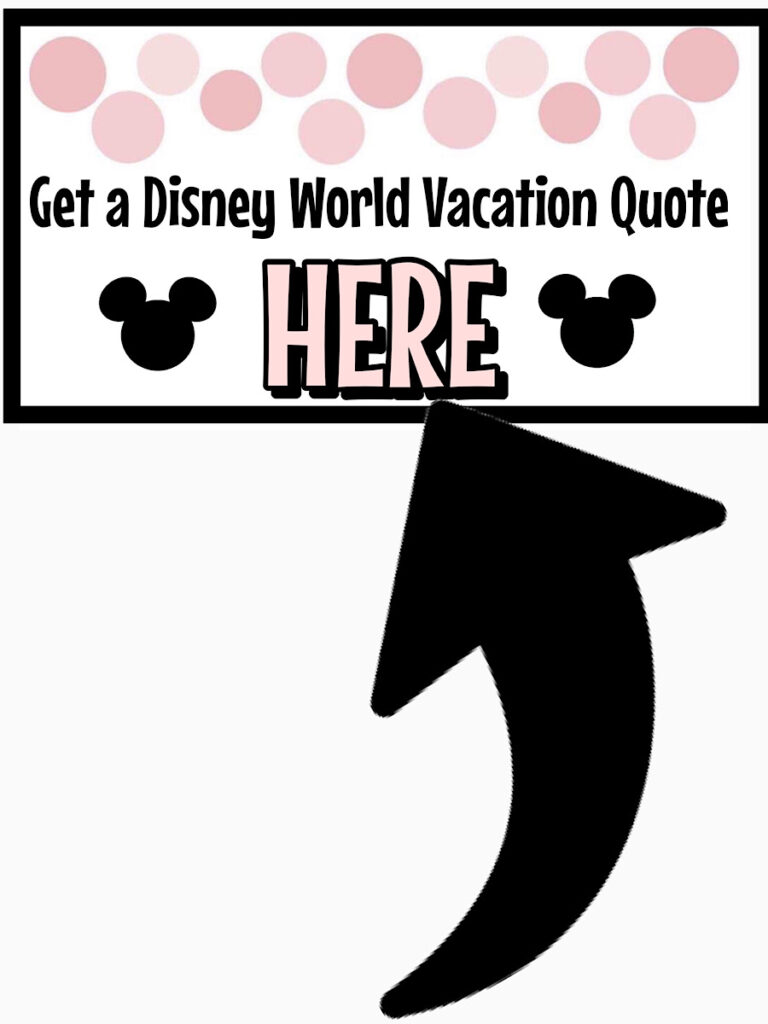 Disney World Crowds in April
Disney World is always busy but the crowds tend to be a bit lower during the second half of the month. when Spring Break crowds have died down.
Spring Break season has usually passed and summer vacation season hasn't yet begun, so you may find that the parks are a little less crowded than usual.
However, it's still important to plan ahead and be aware of crowd levels at peak times in early April, like Easter week, if you want to avoid long lines
A great way to see if the parks are expected to be busy is to head over to check Disney World's Availability Calendar here.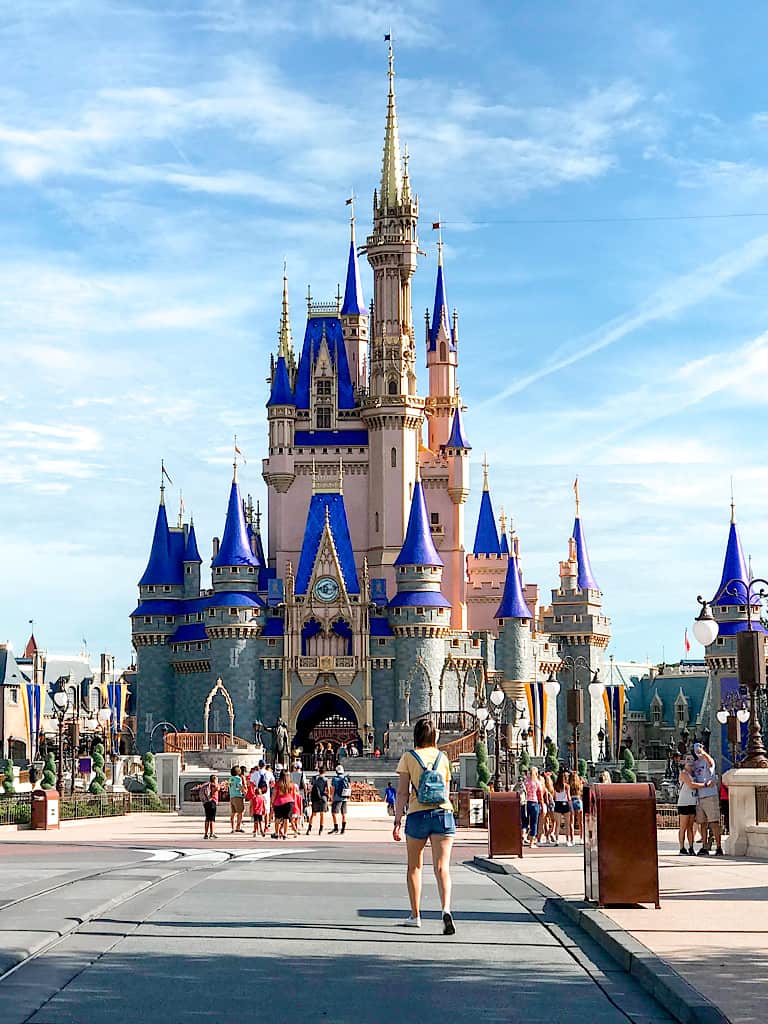 You will be able to see if all parks are available, if some parks are available, or if they are all booked up.
Also, keep in mind that when you plan to visit, you will need to make theme park reservations yourself. But more on that later in the post.
Something that might affect crowd sizes in April is the Epcot International Flower and Garden Festival.
This festival will definitely increase crowds at Epcot, especially on the weekends, because it is very popular with local annual pass holders.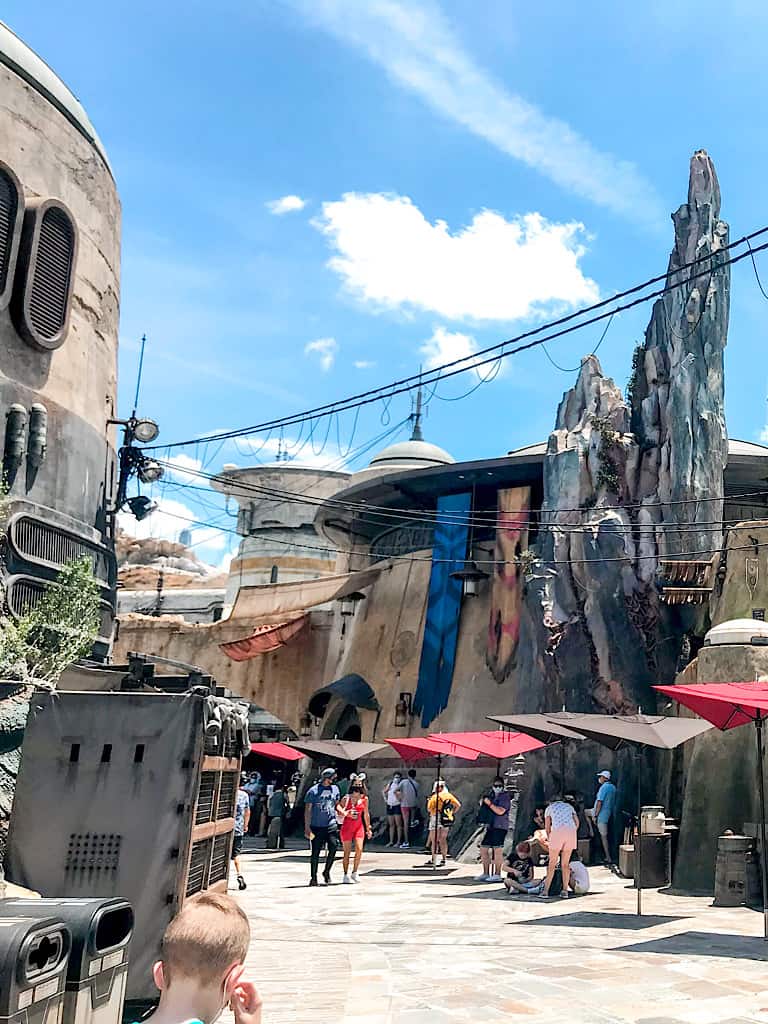 What to Do When Disney World is Busy
There are quite a few busy days expected at Disney World in April. But, this doesn't mean you can't have an amazing visit to the Most Magical Place on Earth!
Here are some ways that you can beat the crowds at Disney World in April!

Use Disney Genie & Genie+
Disney Genie is a service that is included with every Walt Disney World Resort admission ticket.
Basically, you can enter the attractions you want to do most into the My Disney Experience app, and you will be given a personalized itinerary that will help you accomplish your goals.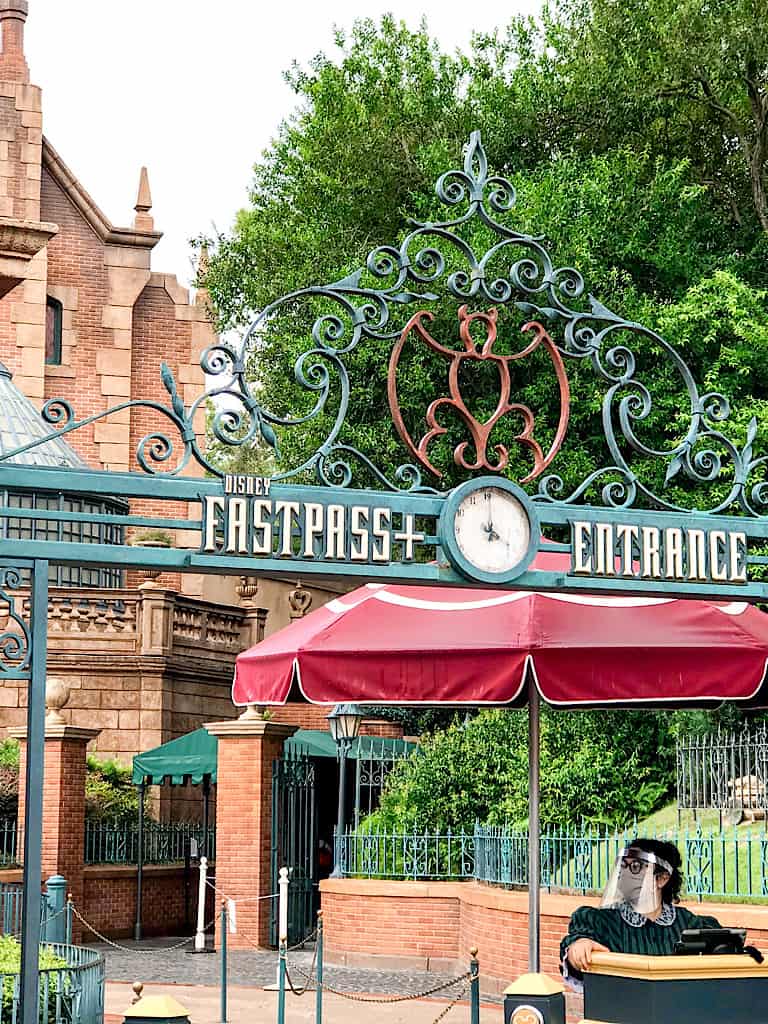 Disney Genie+ is a paid service that is similar to the old Fastpass+ system where you can book a time to ride certain attractions, and then have the ability to skip the line.
You can purchase this service for $15 – $29 per person per day, depending on how busy the parks are. Find out how I used Genie+ at Disney's Animal Kingdom Park here.
Lightning Lane takes Genie+ a step further and allows you to purchase a ticket to skip the line at a popular attraction like Seven Dwarf's Mine Train. Find out about the best Magic Kingdom rides here.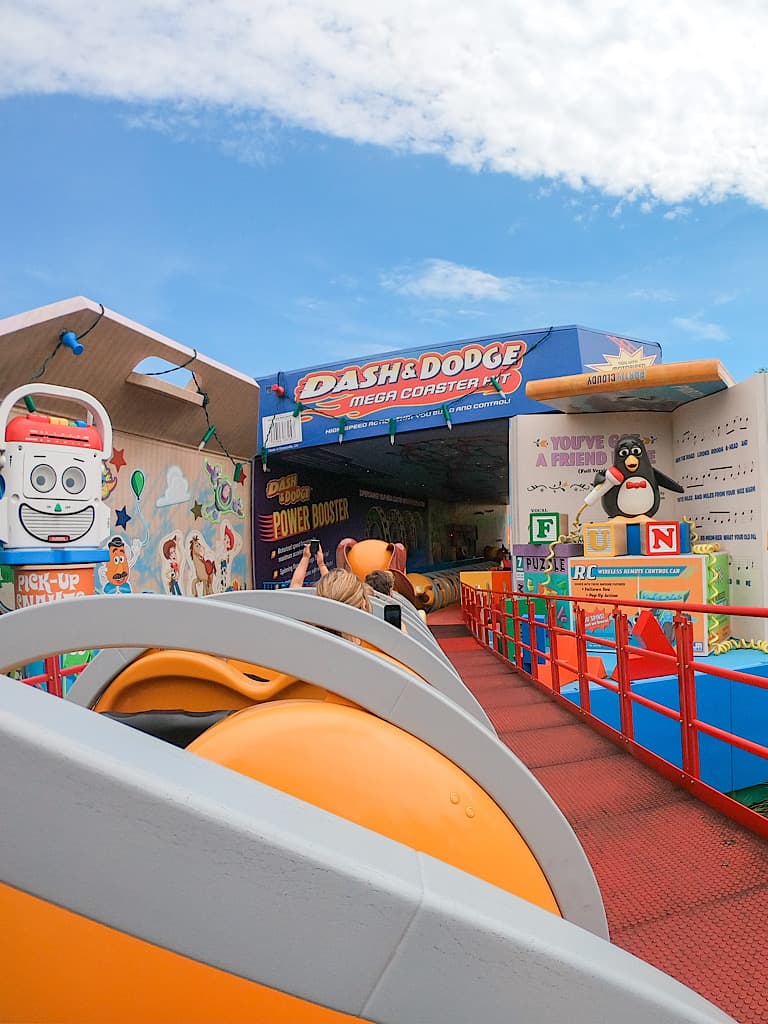 For Lightning Lane attractions, you must purchase this service for each attraction and prices will vary based on the attraction and time of year.
Read more about Disney Genie, Genie+, and Lightning Lane here.
Make Advance Dining Reservations
Most table service restaurants at Walt Disney World allow you to make reservations 60 days in advance.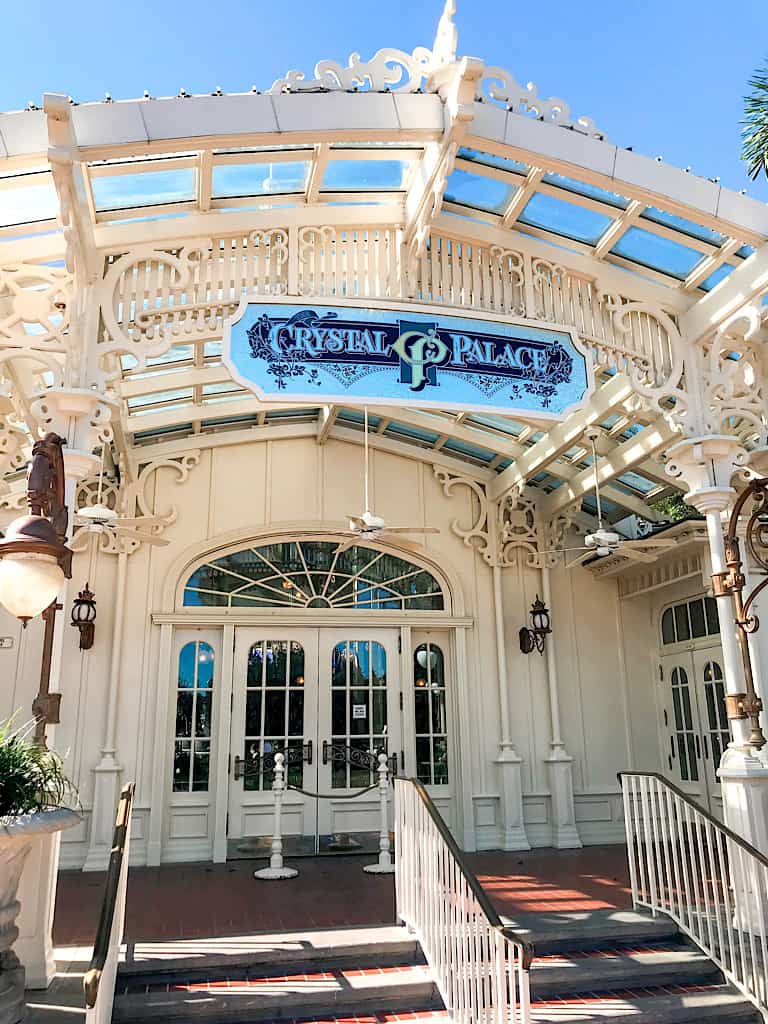 I HIGHLY recommend making these reservations as soon as possible.
Many popular locations like Be Our Guest Restaurant at Magic Kingdom, fill up really quickly.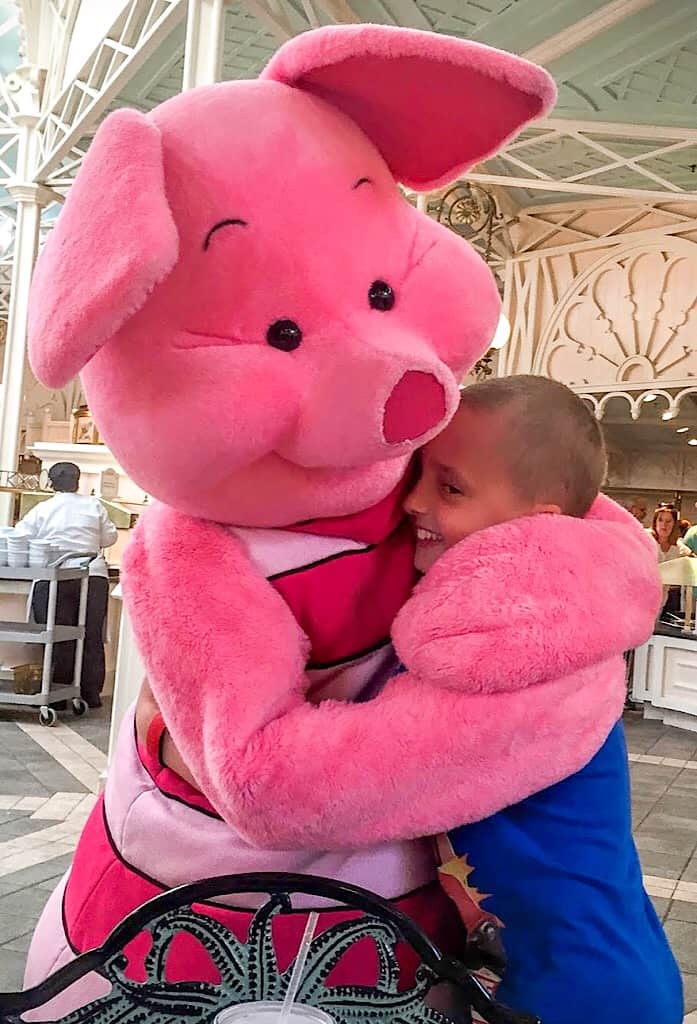 If you are planning to visit Disney World during one of the busy times in April, you'll definitely want to figure out your top restaurants and make your reservations quickly.
If Be Our Guest Restaurant is on your list, check out my tips and tricks for getting a reservation HERE.

Use Rider Switch
Rider Switch is a great option to save time and beat the crowds in April if you are traveling with little ones.
If your little ones are not quite tall enough to ride a certain attraction, one parent can ride while the other waits with the little one.
When the ride is complete the second parent can then ride the attraction without having to wait in the standby line.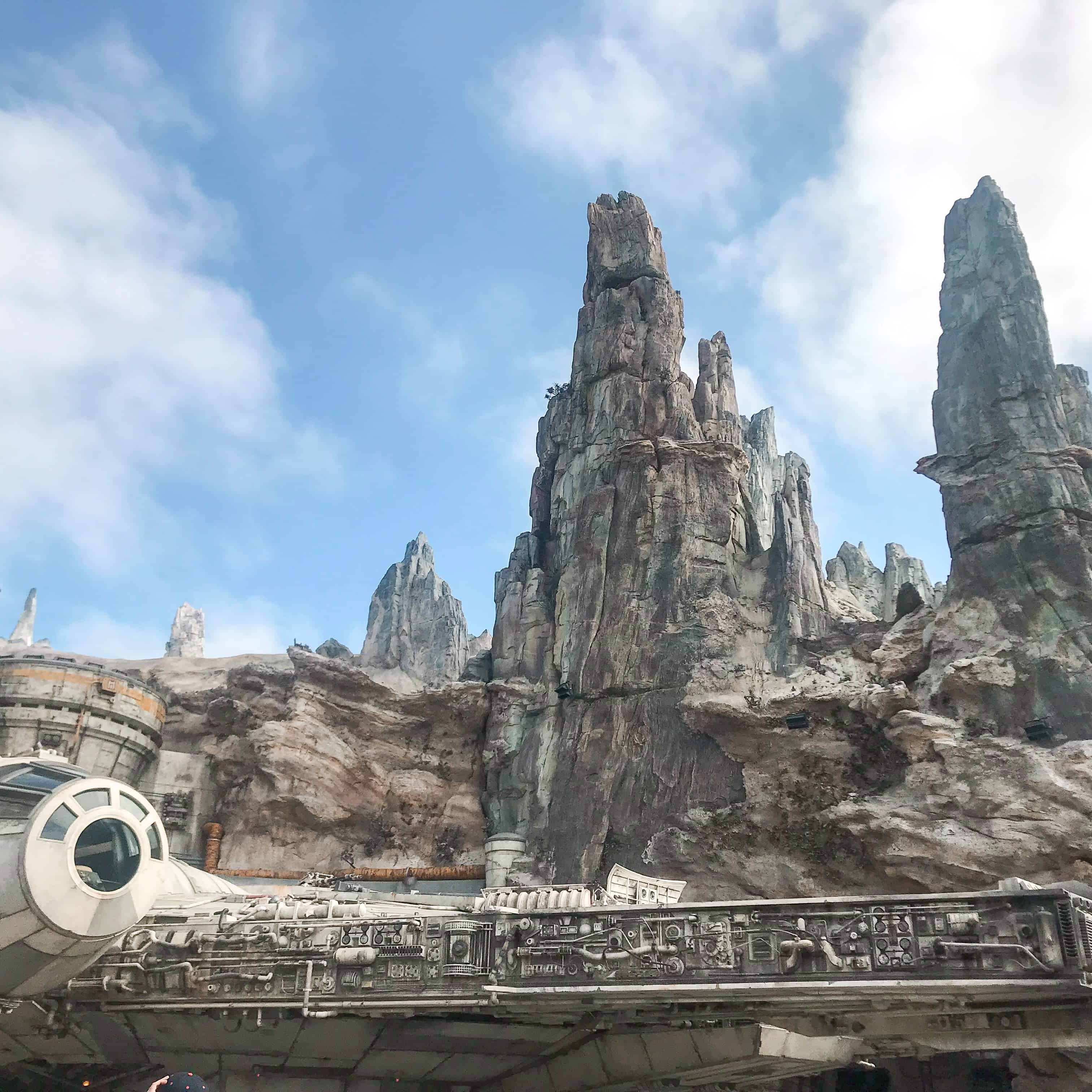 Special Events at Disney World in April
Disney World Weather in April
April is usually a warm and sunny time of year to visit Walt Disney World, with the average temperature hovering in the mid 80s during the day and lows reaching the low 60s in the evenings.
Although a few scattered rain clouds may be seen in the forecast on occasion, generally days are sunny and bright for park-goers. Keep in mind that weather can be unpredictable, so if you're looking for up-to-date weather information, click here!
What to Pack Disney World in April
If you're getting ready to visit Walt Disney World in April, it pays to plan ahead when it comes to packing! To make sure you don't end up spending your valuable vacation money on items that could easily be brought from home, check out my post on How Amazon Can Save You Money at Disney and Disney Parks Bag Essentials.
Here are some of the essentials you should ensure you bring along: comfortable clothing and shoes that can handle long days of walking, sunscreen or other protection for the sunny days, any medications or medical supplies needed, snacks or food items for during park-time, water bottles to keep hydrated throughout the day, a lightweight raincoat just in case of showers, and of course your camera to snap all those magical memories!
Get my full Disney World packing list here.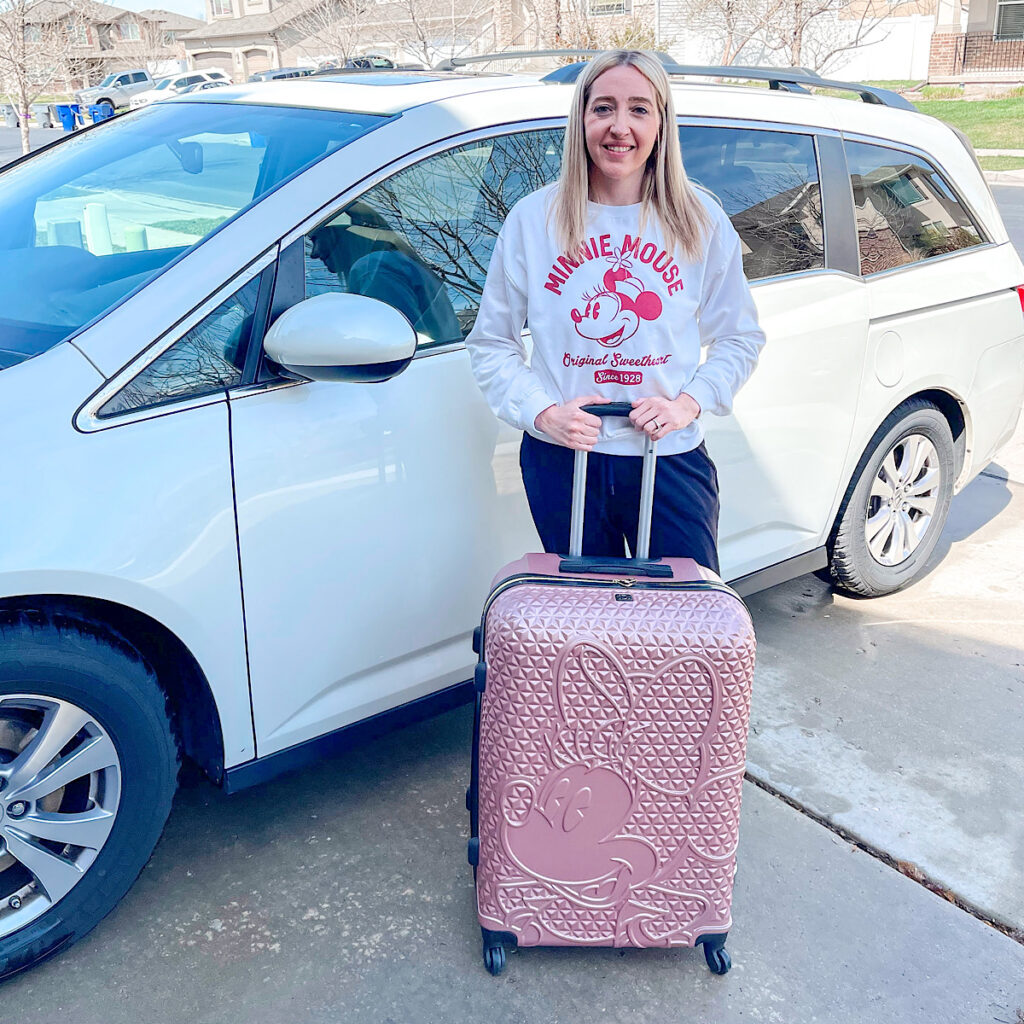 Pack an Umbrella, Poncho and Stroller Protection
The weather at Walt Disney World can be unpredictable. Rain storms can form and dissipate quickly.
Be prepared with a small travel umbrella or a disposable rain poncho. A poncho can also come in handy to wear on rides like Splash Mountain or Kali River Rapids to keep your clothes dry.
If you are taking a stroller with you to Disney World, I recommend bringing along a universal stroller cover, like the one pictured below.
Another option is to purchase a plastic shower curtain liner from the dollar store to cover your stroller while on rides and clothes pins to secure it.
I did this on our last vacation and it was a life saver!
Pack Sun Protection
The central Florida sun can be brutal, even in the Spring months. Make sure that you are ready for the UV rays by packing some sunblock and a hat.
Also make sure your kids are protected too. Nothing ruins a magical vacation like a sunburn!
What to Wear at Disney World in April
The mornings and evenings at Walt Disney World in April can be a little cool, but the days will be very warm. This makes packing clothing for Disney World in April a little tricky.
Pack at least one pair of jeans or long pants, to stay warm and comfortable during the cooler temperatures. You will definitely want to wear them if the forecast calls for rainy days.
On sunny days I recommend wearing a short-sleeved top and shorts during the day and a lightweight jacket or sweater that can be kept in a backpack or worn around your waist to be worn early in the morning and at night.
Pack Disney Apparel
Before any Disney vacation, I like to check out Jane.com for adorable and affordable Disney vacation t-shirts! I have found so many cute shirts for only $13.99!
Their deals change daily though, so make sure to check back often or follow me on Instagram to keep up on all of the amazing Disney-themed merchandise!
You can also find adorable Disney-inspired t-shirts and more for the whole family on Amazon. Just search for Disney apparel and see the endless options!
Disney World Park Hours in April
Below are the projected hours for each park at Walt Disney World. For specific days, check here.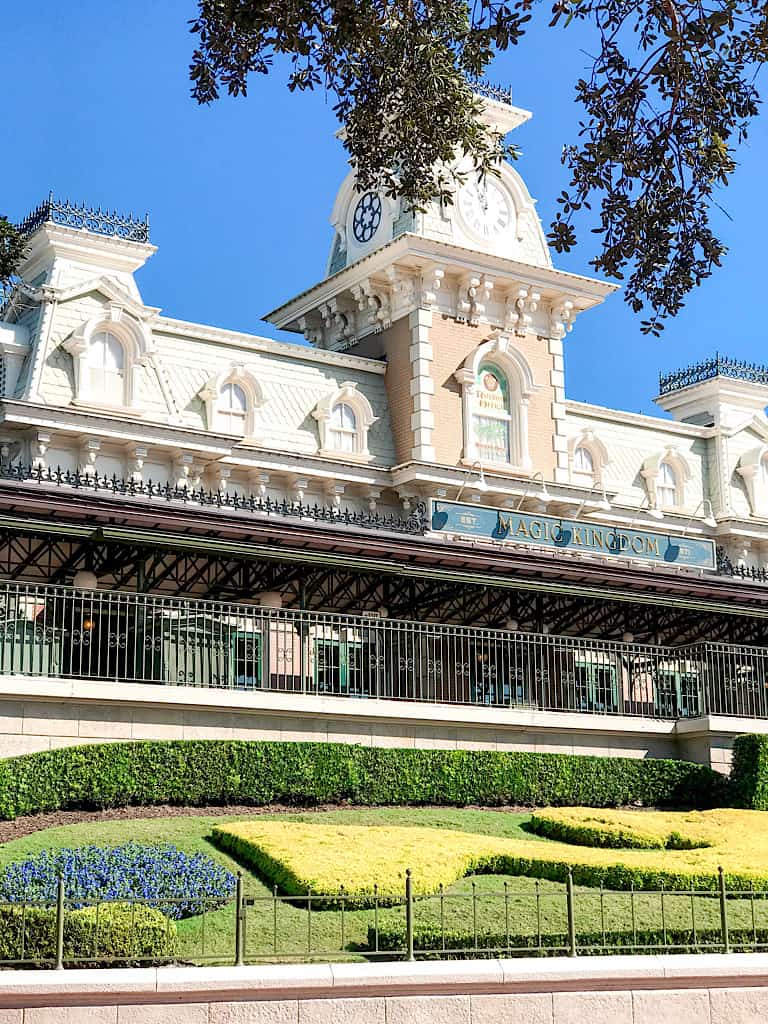 Magic Kingdom
Open 9:00 AM – 10:00 PM
Early Entry 8:30 AM – 9:00 AM
Park Hopper Hours 2:00 PM – 10:00 PM
Extended Evening Hours for Deluxe Resort Guests 10:00 PM – 12:00 AM (Wednesdays)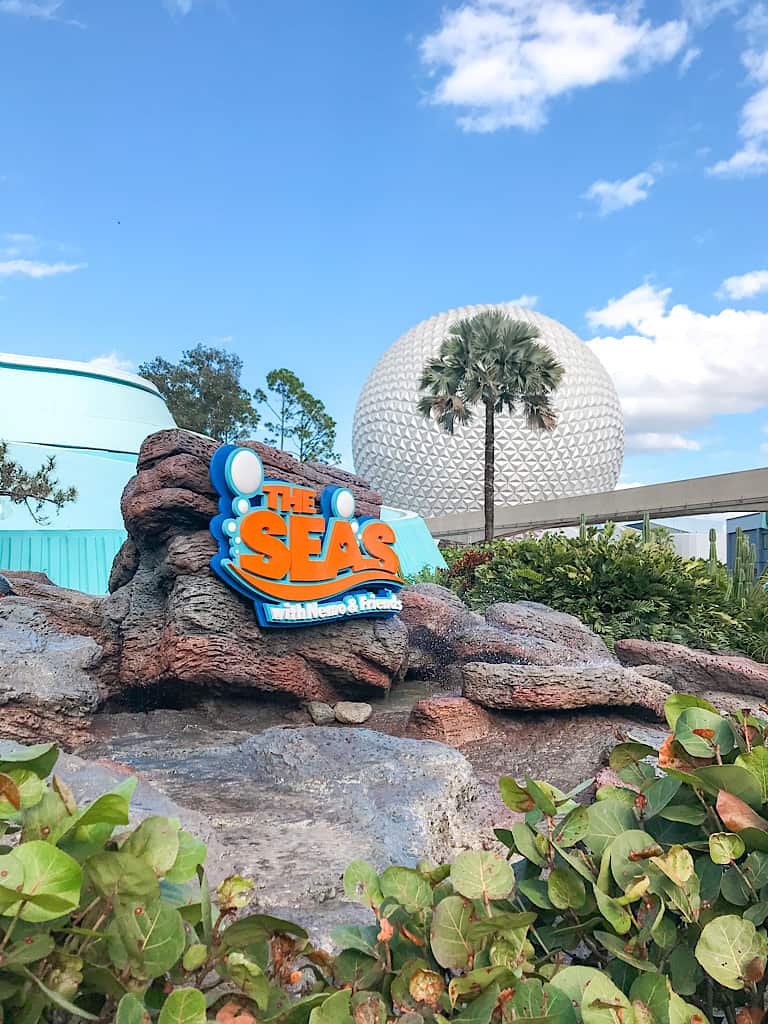 Epcot
Open 9:00 AM – 9:00 PM
Early Entry 8:30 AM – 9:00 AM
Park Hopper Hours 2:00 PM – 9:00 PM
Extended Evening Hours for Deluxe Resort Guests 9:00 PM – 11:00 PM (Mondays)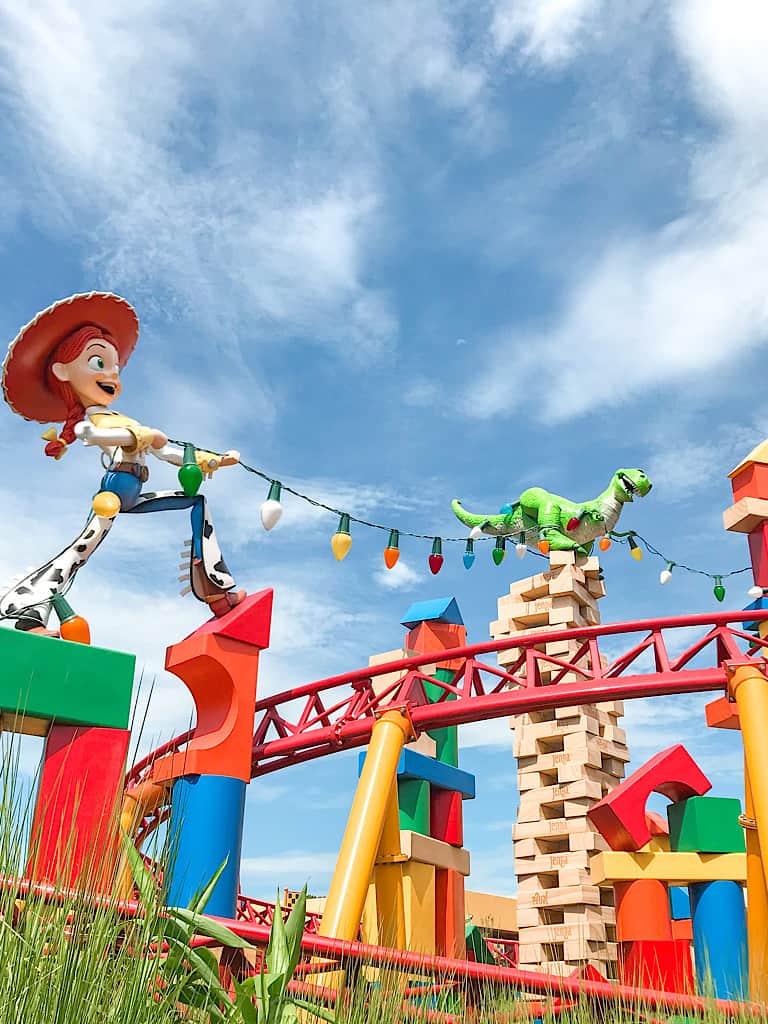 Disney's Hollywood Studios
Open 8:30 AM – 9:00 PM
Early Entry 8:00 AM – 9:00 AM
Park Hopper Hours 2:00 PM – 9:00 PM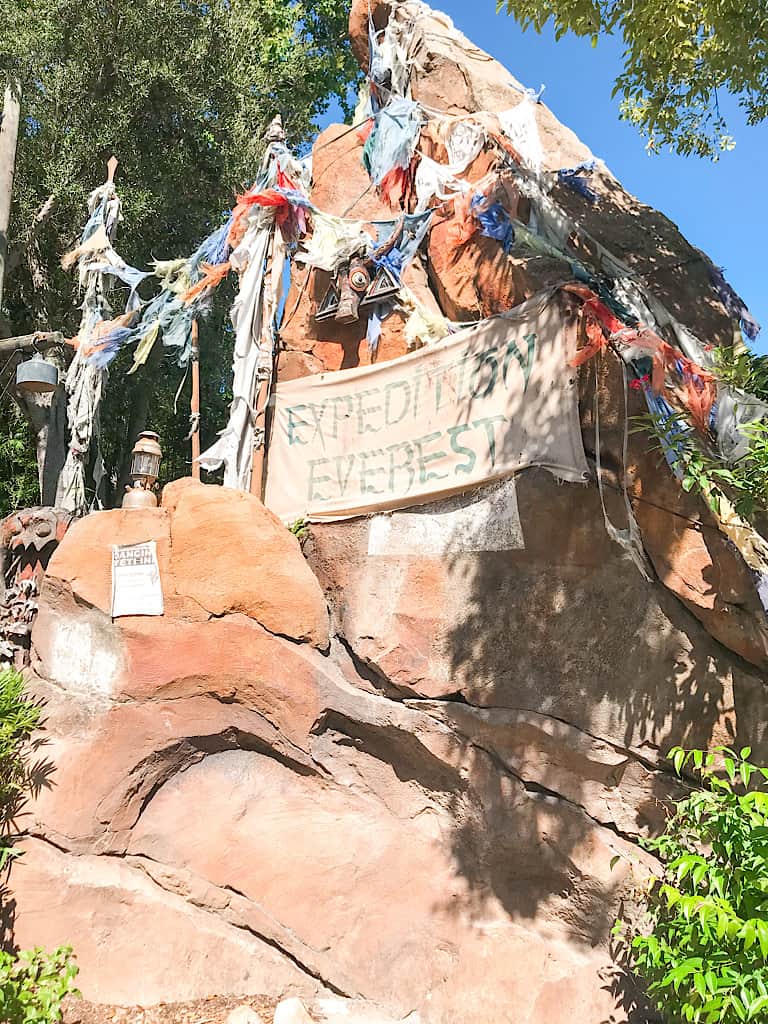 Disney's Animal Kingdom
Open from 9:00 AM – 7:00 PM
Early Entry 8:30 AM – 9:00 AM
Park Hopper Hours 2:00 PM – 7:00 PM
Ride Closures in April
Disney is great at keeping their rides and attractions in top notch form. That is one of the reasons that I will spend more money to visit their theme parks.
Here are the Closures for April:
Tomorrowland Light & Power Co. – Magic Kingdom
Rock 'n' Roller Coaster Starring Aerosmith – Hollywood Studios
Rock 'n' Roller Coaster Starring Aerosmith Attraction Photos – Hollywood Studios
Frequently Asked Questions
Is April a good time to go to Disney World?
April is a great time to go to Disney World! The weather is typically warm, but not too hot and there are usually fewer crowds toward the end of the month.
Is it better to go to Disney in April or May?
It really depends on what you are looking for in a vacation. May is normally less crowded and the weather can be hot, but there may also be more storms that month. April typically has milder temperatures and there will be some crowds, but not nearly as much as the summer months. So it really depends on your personal preference!
Is Disney too hot in April?
No, April usually has mild temperatures and is not too hot. You may want to bring a light jacket or sweater for the evenings and early mornings though.
What month is Disney World least crowded?
The least crowded months at Walt Disney World are usually January and February, then again in October and November. April can also be less crowded than the summer months, but it will still have more people than those previous months.
Can I bring my own food into Disney World?
Yes, you can bring your own food into the parks!


Plan Your Disney World Vacation Now
As I mentioned before, make sure to check out Get Away Today when planning your Walt Disney World vacation. Their customer service is THE BEST!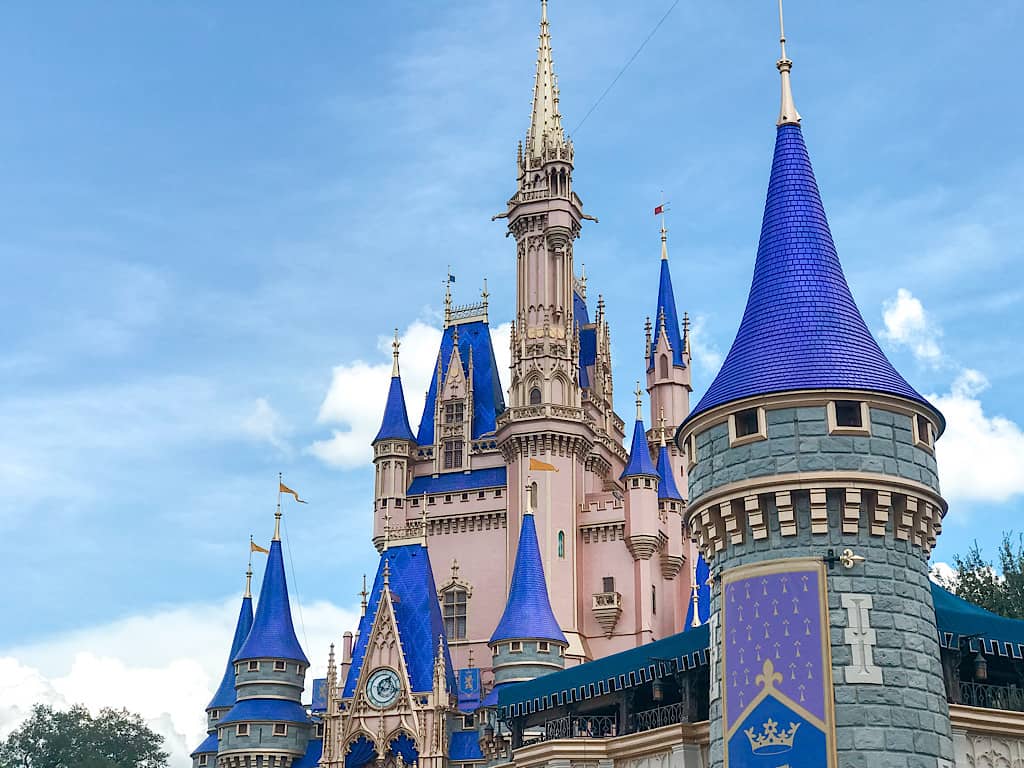 They are an authorized Disney partner that offers DISCOUNT DISNEY WORLD TICKETS and they often offer deals like discounts on rooms, free dining, and more when you book a vacation package!
Get a free customized quote here or give them a call at 855-GET-AWAY for current deals at Walt Disney World and tell them the Mommy Mouse Clubhouse sent you!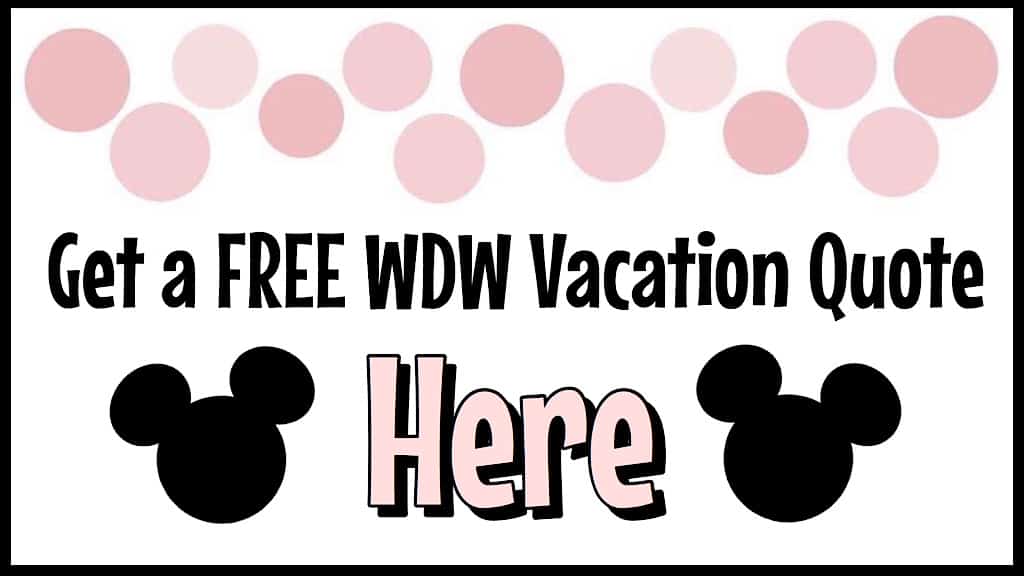 Disney World Area Hotel Rooms I Recommend:
Disney World Month-by-Month Guides
January, February, March, April, May, June, July, August, September, October, November, December