Are you planning a vacation to Disney World in December? You might be asking yourself a few questions like, Why is December a wonderful time to visit Disney World? And, how busy will it be at Disney World in December? In this article you will find out everything you'll need to know to have a great time. From weather and crowd sizes to what to pack!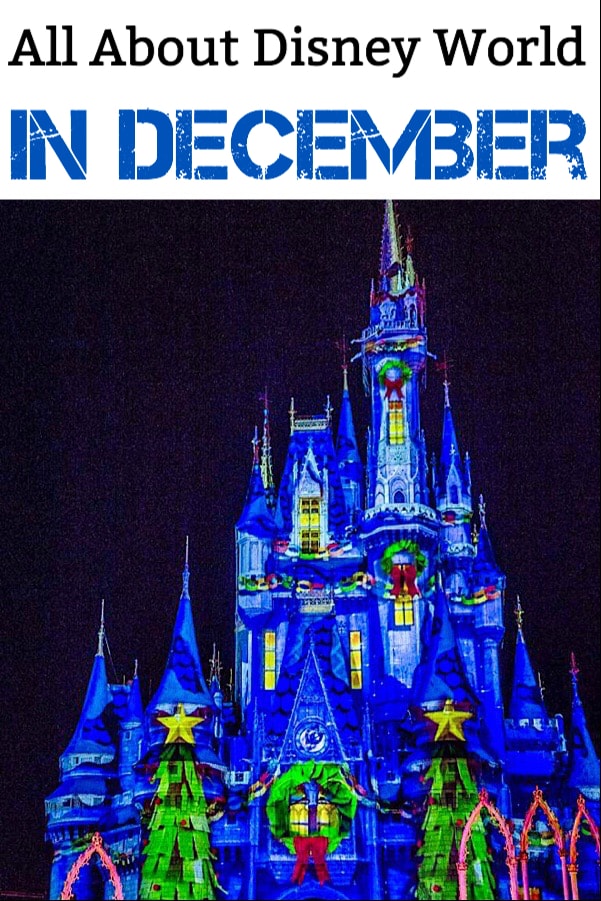 This post may contain affiliate links. When you click on these links, I get a small percentage back at no cost to you! For more information see my disclosure policy.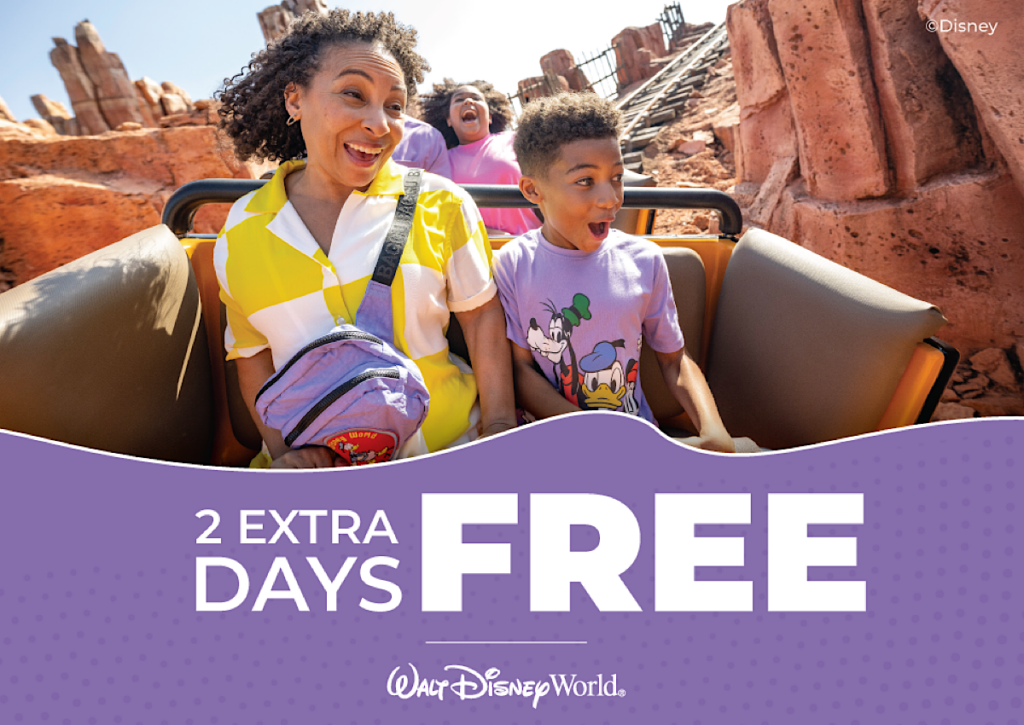 Get 2 EXTRA DAYS FREE at Walt Disney World when you purchase a 5-Day ticket from Get Away Today. Check prices & book here: www.GetAwayToday.com (use coupon code:Clubhouse10 or call 855-Get-Away and tell them Mommy Mouse Clubhouse sent you!
All About Disney World in December
So you're thinking of going to Disney World in December? That's amazing! There is no doubt that Disney World has its perks in December. With a festive holiday decorations everywhere, holiday-themed music playing all around you, so many Christmas trees, and special seasonal treats, it's hard to not get caught up in this atmosphere of joyous time of year!
If your plan is to visit Disney World toward the end of the month for the Holidays, you need to know that you are going at one of the busiest times of the year. But have no fear, below are some things you'll want to know before arriving at our Most Magical Place on Earth!
Discount Disney World Tickets & Vacation Packages
Before we get started, I wanted to let you know where and how I get discount tickets to Walt Disney World. My travel partner, Get Away Today, offers amazing Disney World vacation packages as well as discounted tickets.
And, they have the most amazing concierge service that will help you plan, book, and make dining reservations, all at no charge to you! You can check Disney World ticket and package prices here and use coupon code: Clubhouse10, or call 855-GET-AWAY and tell them that Mommy Mouse Clubhouse sent you!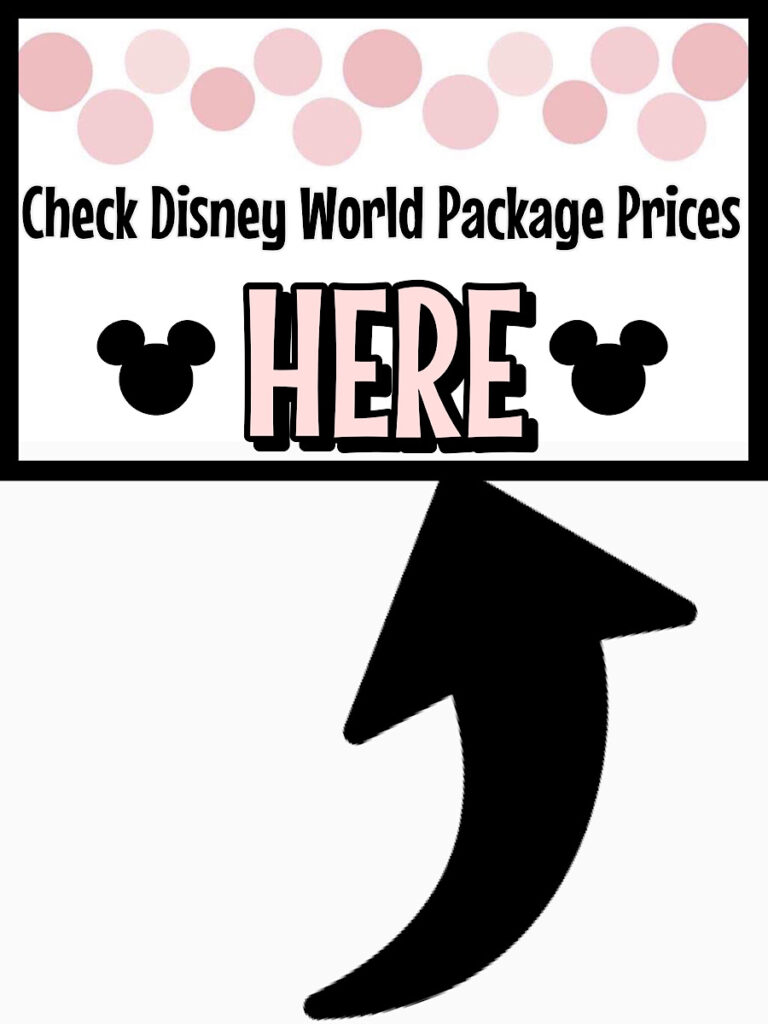 Tips for Disney World in December
Visiting Disney World in December is totally do-able and you can have an amazing time, even when it's super busy! Here are a few things you can do to make your trip more fun.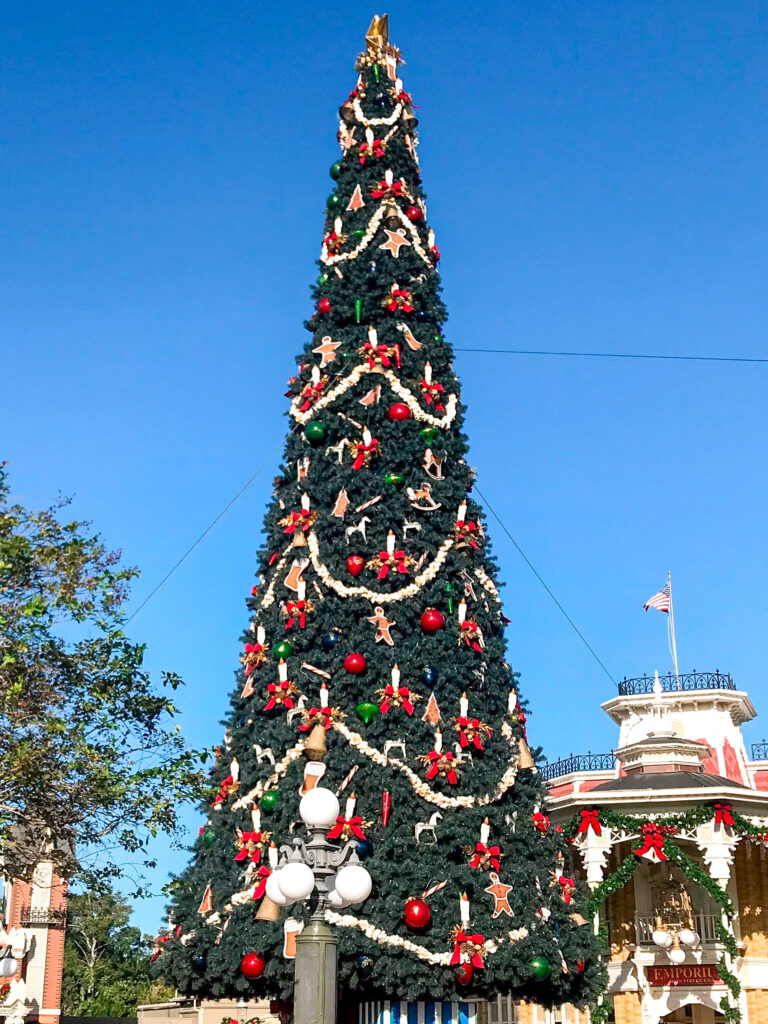 How Crowded is Disney World in December?
Generally, December at Disney world has a mix of super crowded days and not so crowded days and not so crowded days, depending on what time of the month you go.
Crowds in early December are great, with more people visiting on the weekends. But as you get closer to Christmas, the crowd situation definitely changes.
The weeks surrounding Christmas and New Year's Eve, especially Christmas week, have the highest crowd levels of the entire year. There is no way around it.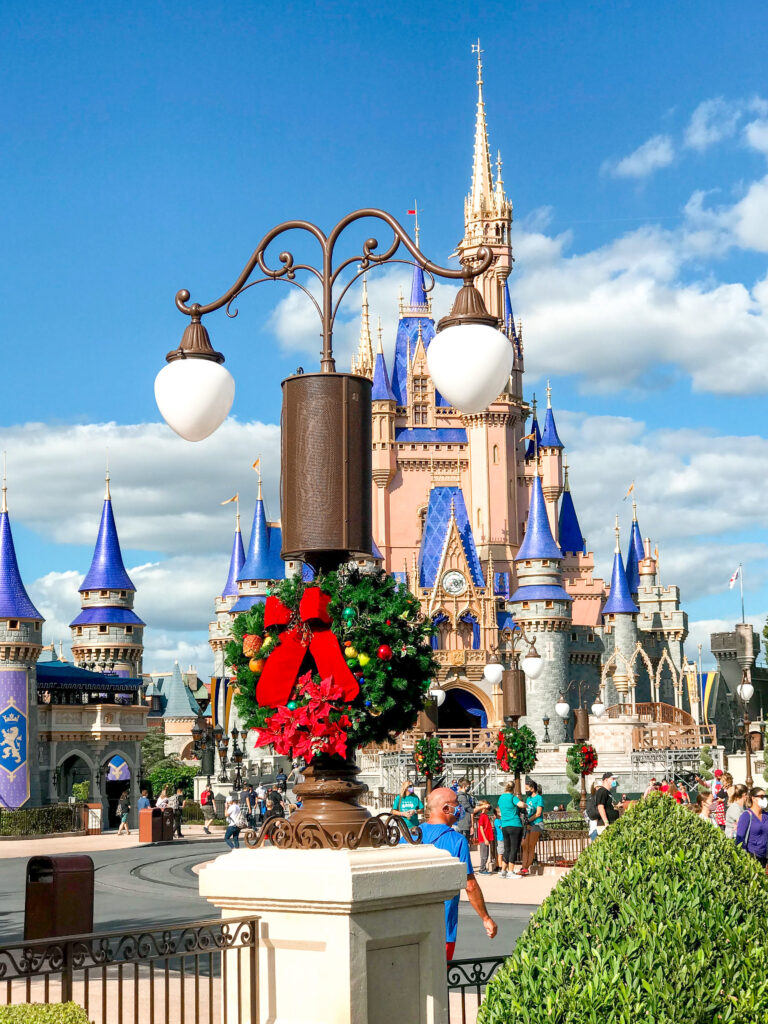 But, that being said, if you are prepared and know what to expect, it can be amazing to spend the most wonderful time of the year at the Most Magical Place on Earth!
Although it will be crowded, I have some tips down below that will help you beat the crowds at Disney World in December!
Special Holiday Events at Disney World in December
The ultimate special event in December at Disney World is of course, the holidays! The official start of the holiday season at Disney World this year is November 11th. Each of the Disney World theme parks celebrates in unique ways.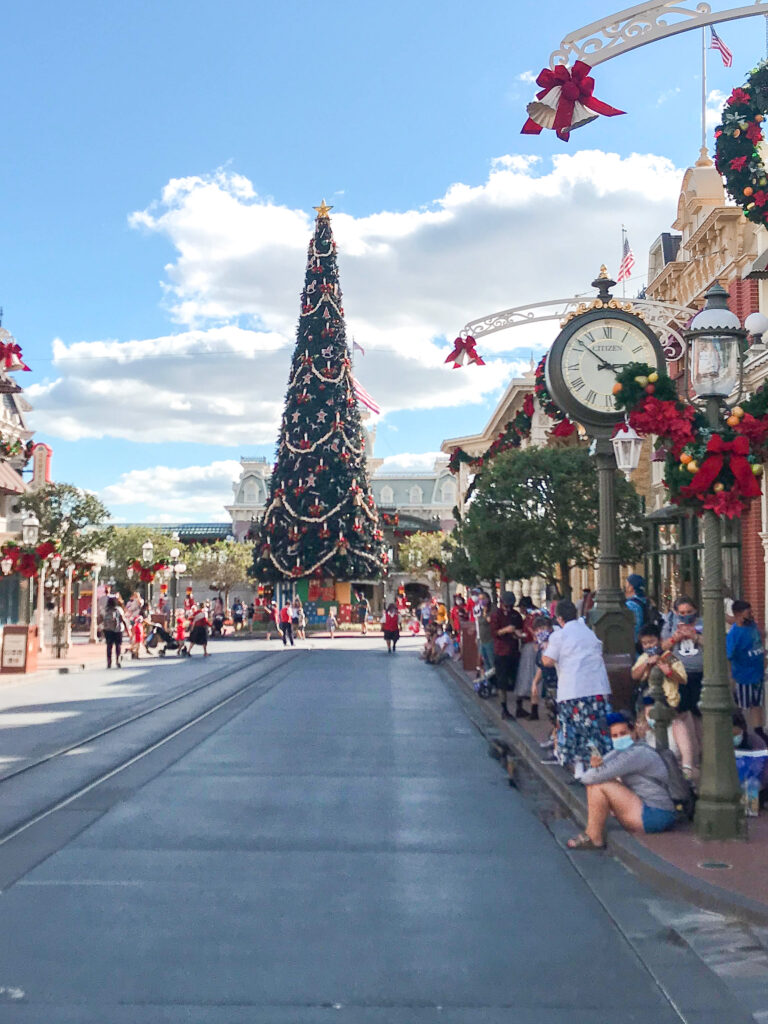 Epcot the International Festival of the Holidays, Candlelight Processional, meet Santa Claus, and Glittering Greenhouses. Magic Kingdom has Mickey's Very Merry Christmas Party, Frozen Holiday, and Jingle Cruise.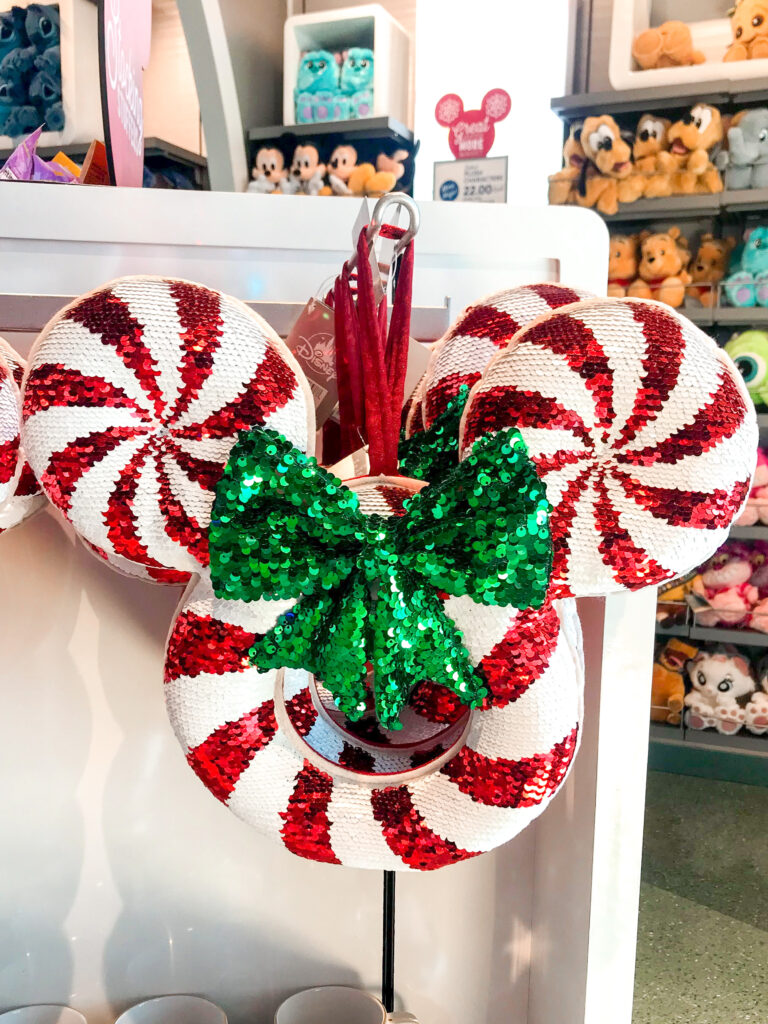 Hollywood Studios offers Sunset Seasons Greetings, Minnie's Holiday Dine at Hollywood & Vine, Toy Story Land characters in Holiday Attire, and Disney Jollywood Nights. Animal Kingdom celebrates with Merry Menagerie, Tree of Life Awakenings Holiday Edition, and seasonal decor.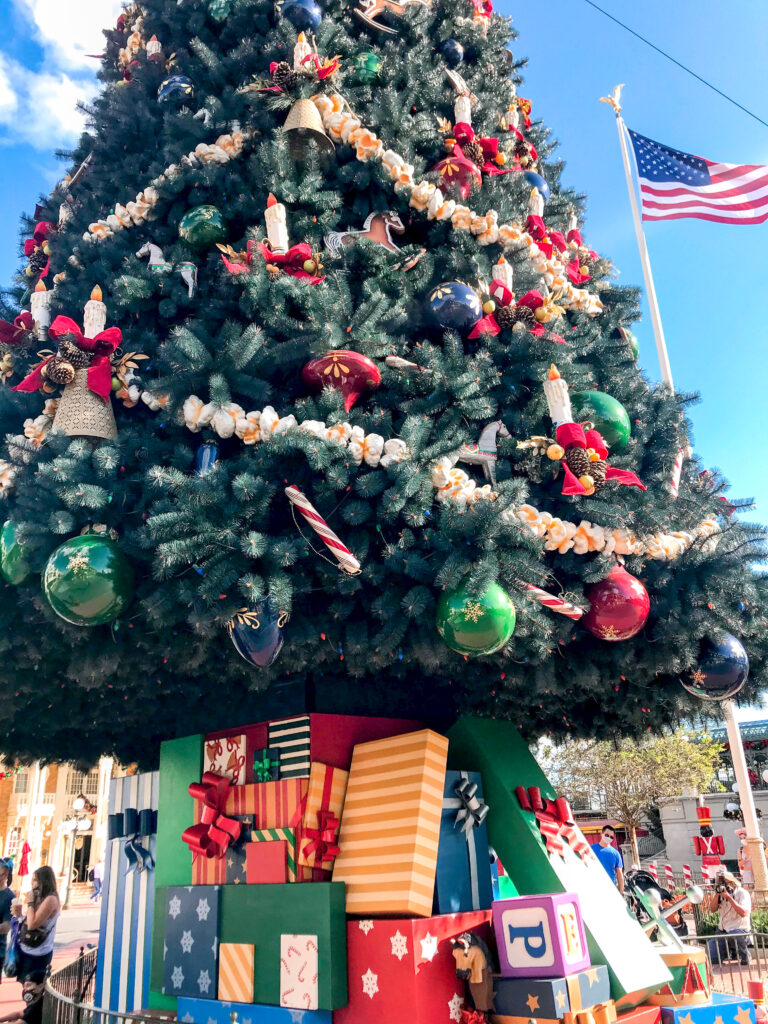 Mickey's Very Merry Christmas Party: November 9, 10, 13, 14, 16, 17, 19, 21, 22, 26, 28, 30, December 1, 3, 5, 7, 8, 10, 12, 14, 15, 17, 19, 21, and 22.
Disney Jollywood Nights: November 11, 18, 20, 27, 29, December 4, 6, 16, 18, and 20.
EPCOT International Food and Wine Festival: July 27th – November 18th.
EPCOT International Festival of the Holidays: November 24th – December 30th.
Tips for Crowded Days at Disney World in December
Even with crowded days at the end of December, here are a few things you can do to deal with Disney World crowds.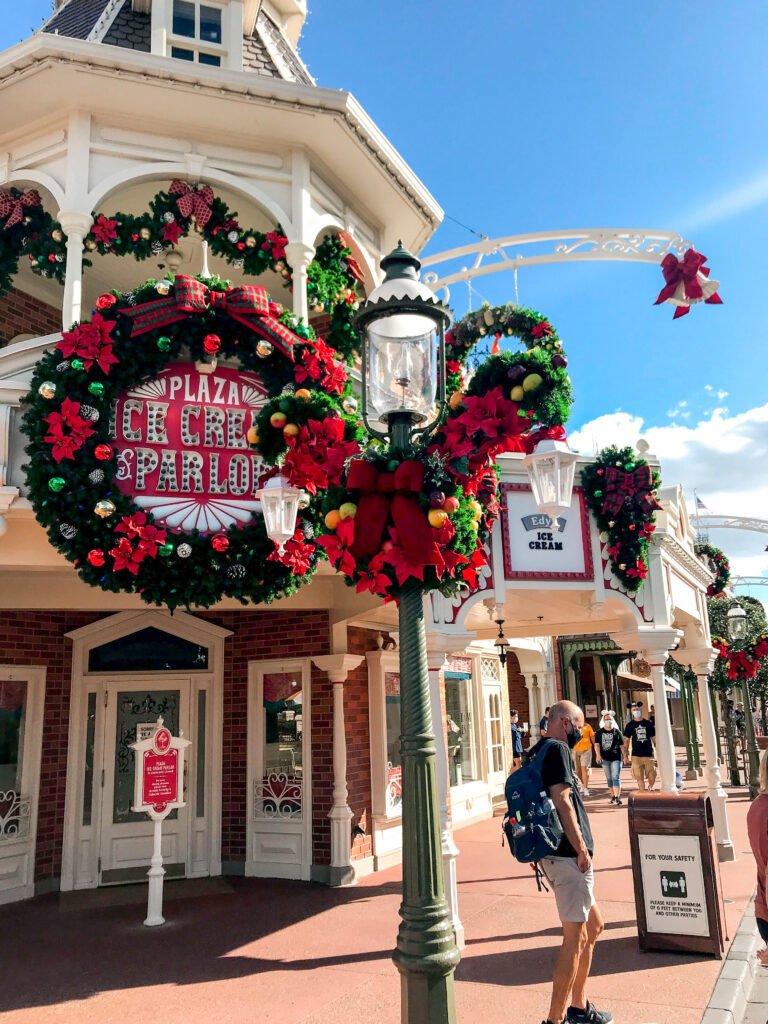 Purchase Disney Genie
Disney knows that there will be crowds at Disney World in December and has come up with ways to help you spend less time waiting in line. They want to keep the lines moving smoothly so that visitors can enjoy their experience without wasting precious vacation time standing around.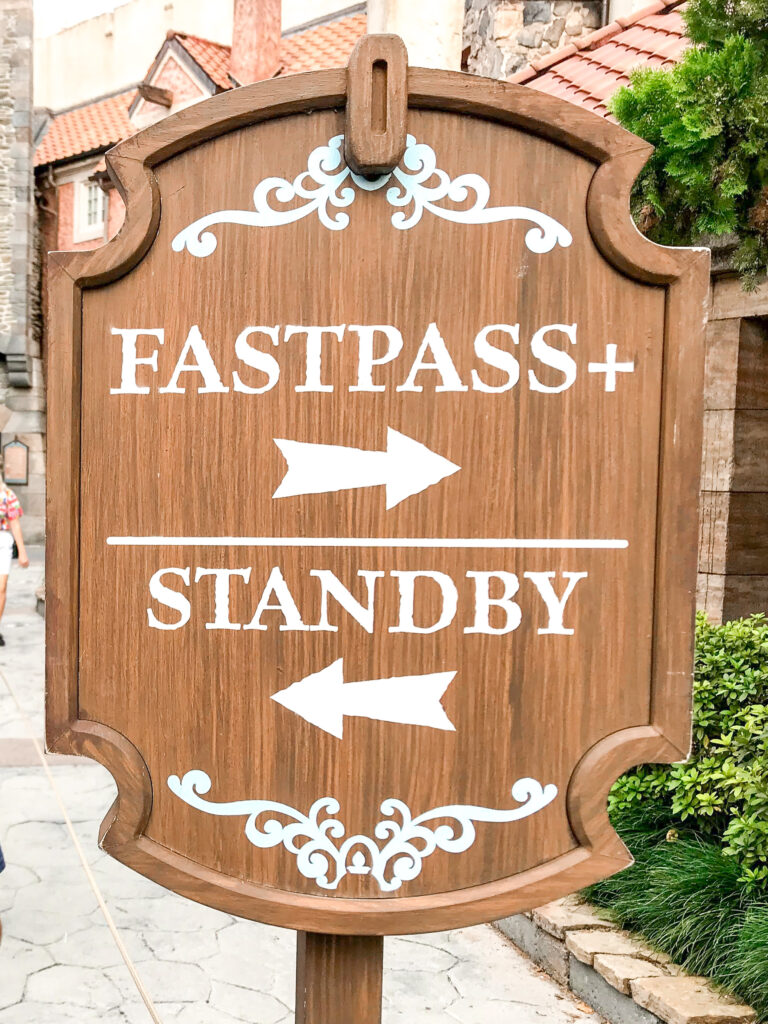 Genie+ system allows you skip the long lines at many attractions with a little pre-planning, Genie+ will cost you about $13 – $25 per person per day, depending on the park, and to me, is totally worth this price! This is something that I work into my budget because the time savings is so great. Read more about Disney Genie and Genie+ here.
Advanced Dining Reservations
Table service restaurants at Disney World can fill up fast and it is rare that you can just show up and expect to get a table.
What are the Best Character Meals at Disney World?

Disney allows anyone, whether staying on property or not, to make dining reservations 60 days before travel. These reservations are called Advance Dining Reservations or ADR's.
Is the Disney Dining Plan Worth the Money?
Planning ahead and making your dining reservations as soon as you can, will help you enjoy your favorite meals and beat the crowds!
I recommend booking your vacation with a travel agent like Get Away Today, because they can help you make all of these reservations and remove the stress from you. Just remember tell them Mommy Mouse Clubhouse sent you!
Find out more information about dining reservations HERE.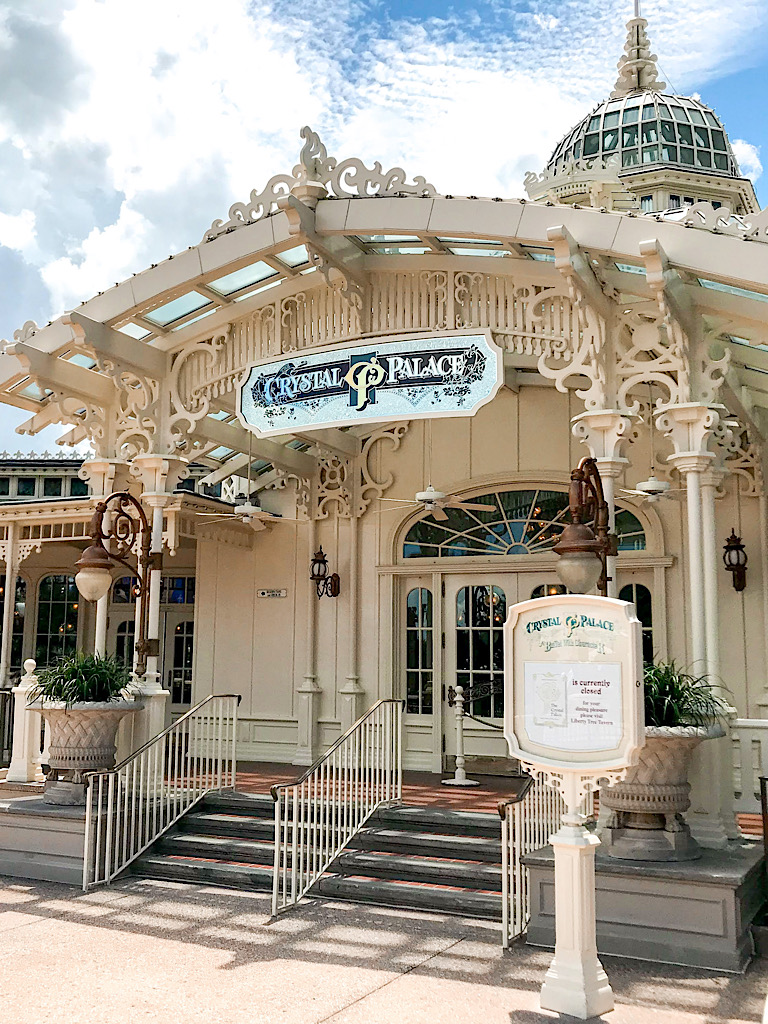 Rope Drop
There is nothing like early mornings at Disney Parks. Arriving 30-40 minutes before opening allows you to be inside the park and ready to ride when the "rope drops" giving you a head start on beating those long lines!
The first couple of hours offer great time for you to get onto popular attractions with fewer crowds, meet some Disney characters and maybe even enjoy a ride or two without having to wait in long lines. This will definitely help you get in the holiday spirit!
You can also stay at one of the Disney Resort hotels and have access to Early Entry. This allows you to enter the park 30 minutes before park opening to get an extra early start on the Disney magic. All you need to do is scan your Magic Band or your park tickets!
Rider Switch
Another way to beat the crowds at Disney World is to use Rider Switch if you are traveling with small children. Rider Switch is designed for guests who are visiting with a child who is too small or may not want to ride certain attractions.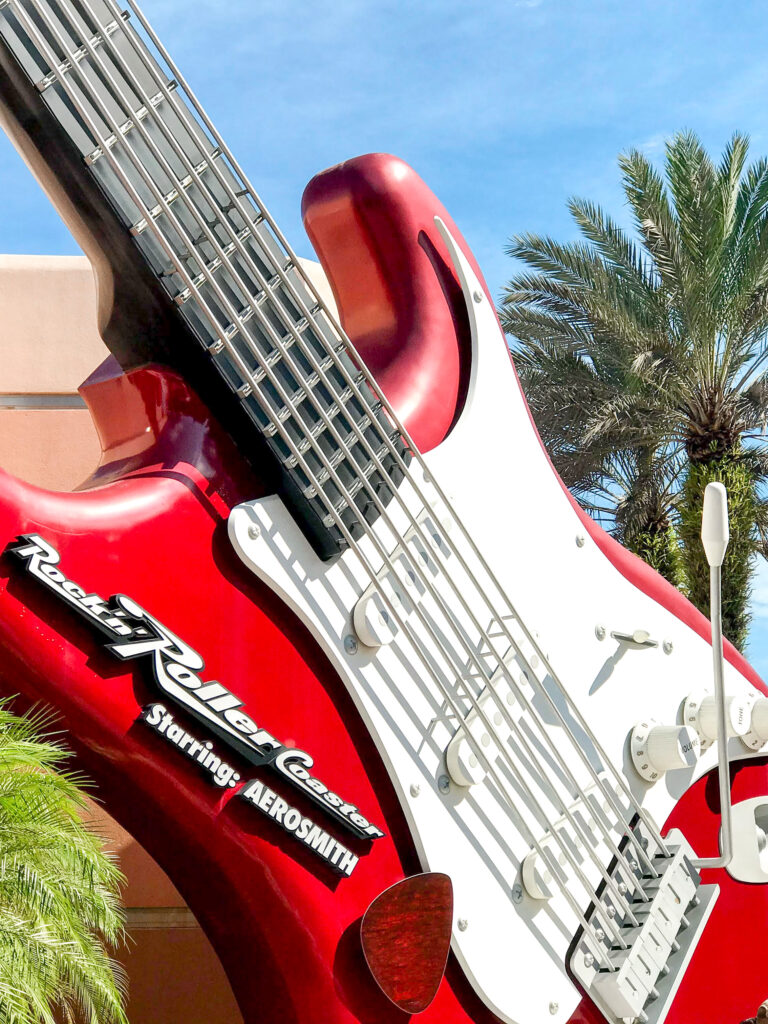 One adult can sit out with that child while the other adult goes on the ride. When the adult who rode the ride is done, the other adult can then ride with up to two guests without waiting in the stand-by line!
Rider Switch Attractions
The following rides are eligible for Rider Switch. Just talk to the cast member at the entrance to the attraction and they will help you get set up with what you'll need.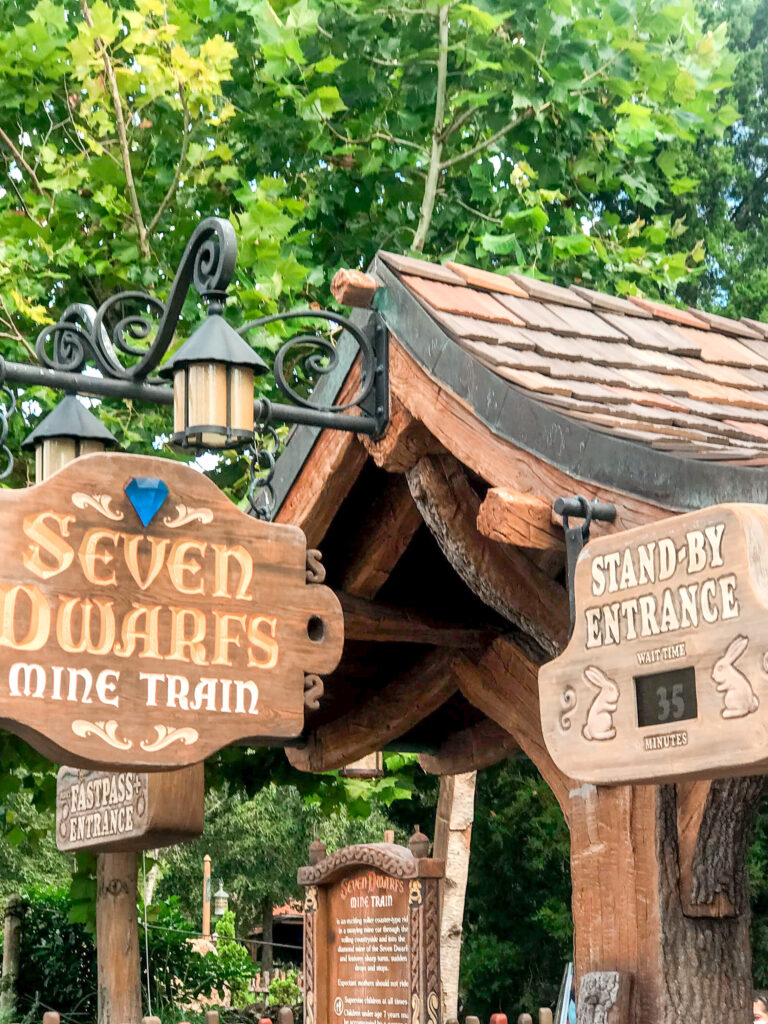 Magic Kingdom Park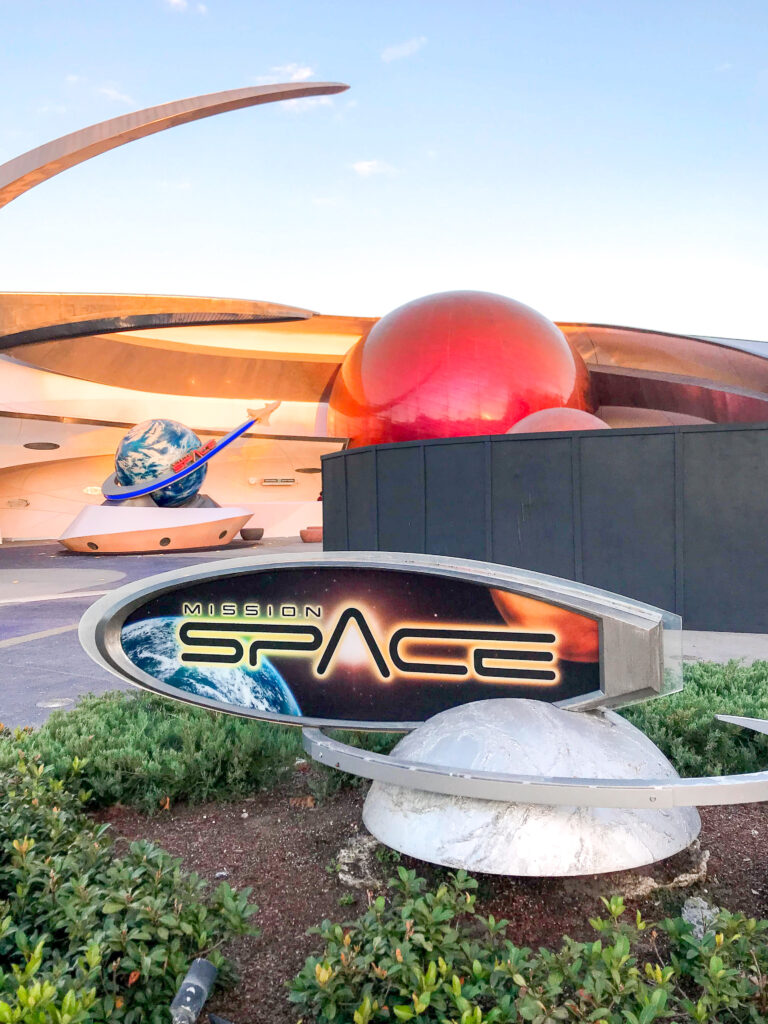 Epcot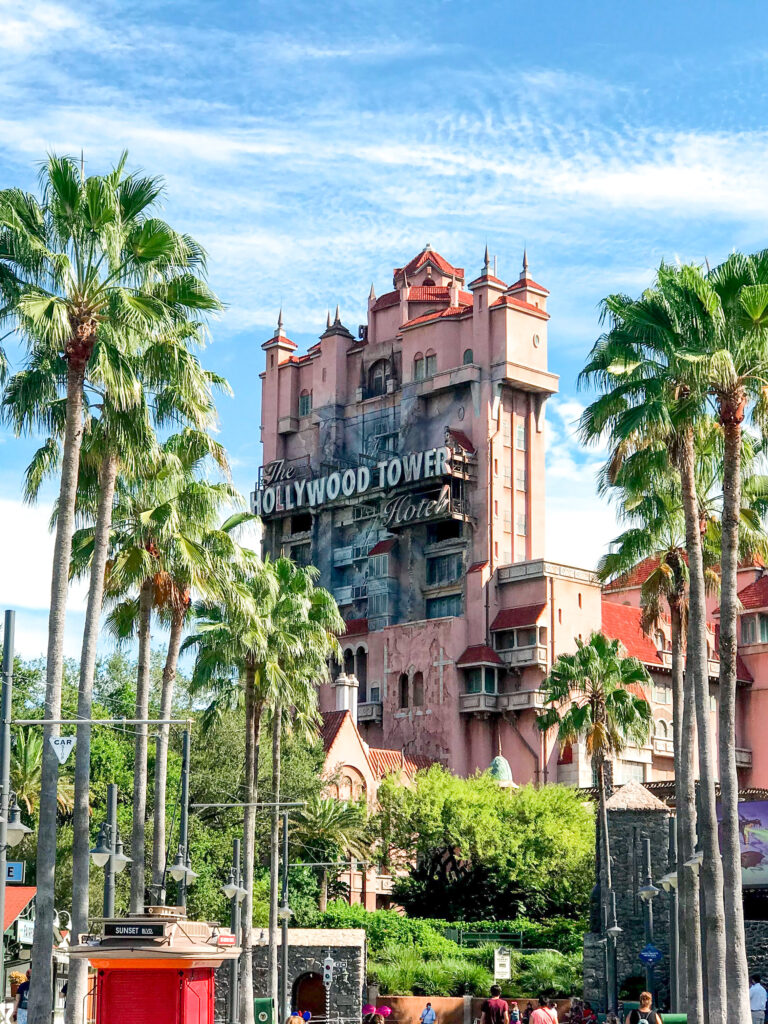 Disney's Hollywood Studios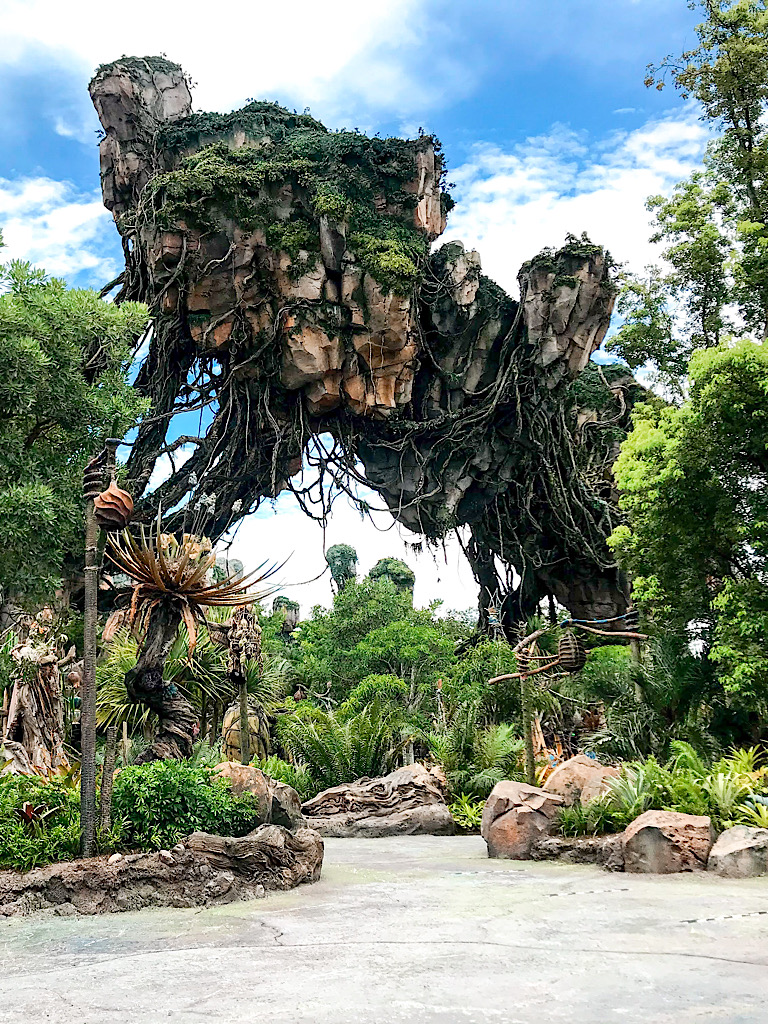 Disney's Animal Kingdom Park
Weather at Disney World in December
The weather at Disney World in December is really pleasant. The average high temperatures are usually in the mid 60s – mid 70s and lows are in the mid 50s.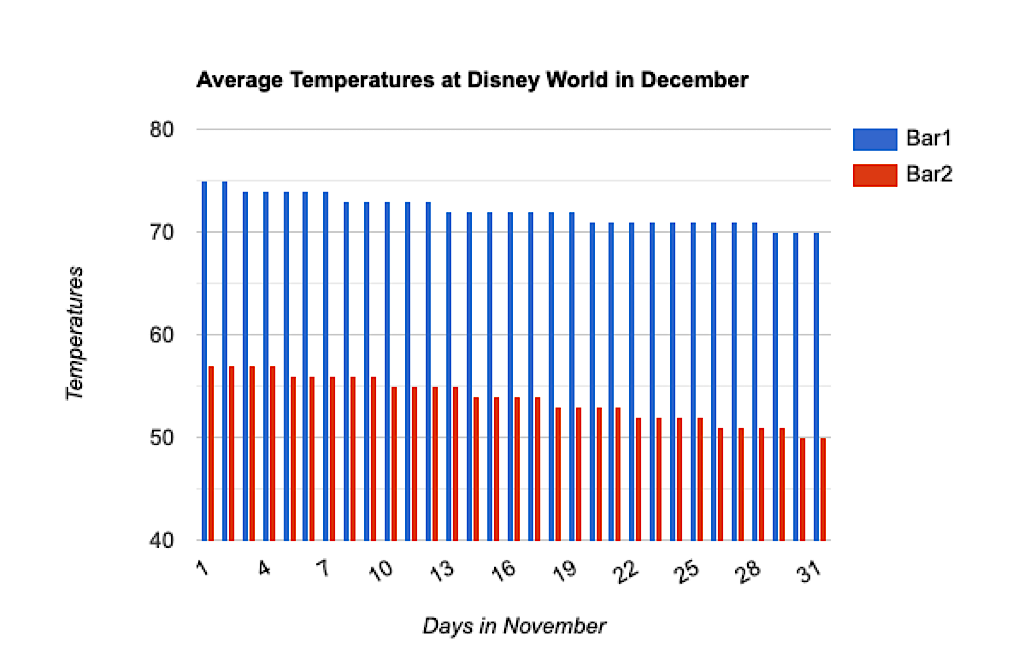 The Orlando weather forecast for December shows a mix of partly cloudy days as well as scattered thunderstorms and some rain.
For up to date weather information in Orlando click here.
Disney World Hours in December
The following are the projected park hours for Magic Kingdom, Epcot, Hollywood Studios, and Animal Kingdom in December. As always, these hours are subject to change so check Disney's website for current information.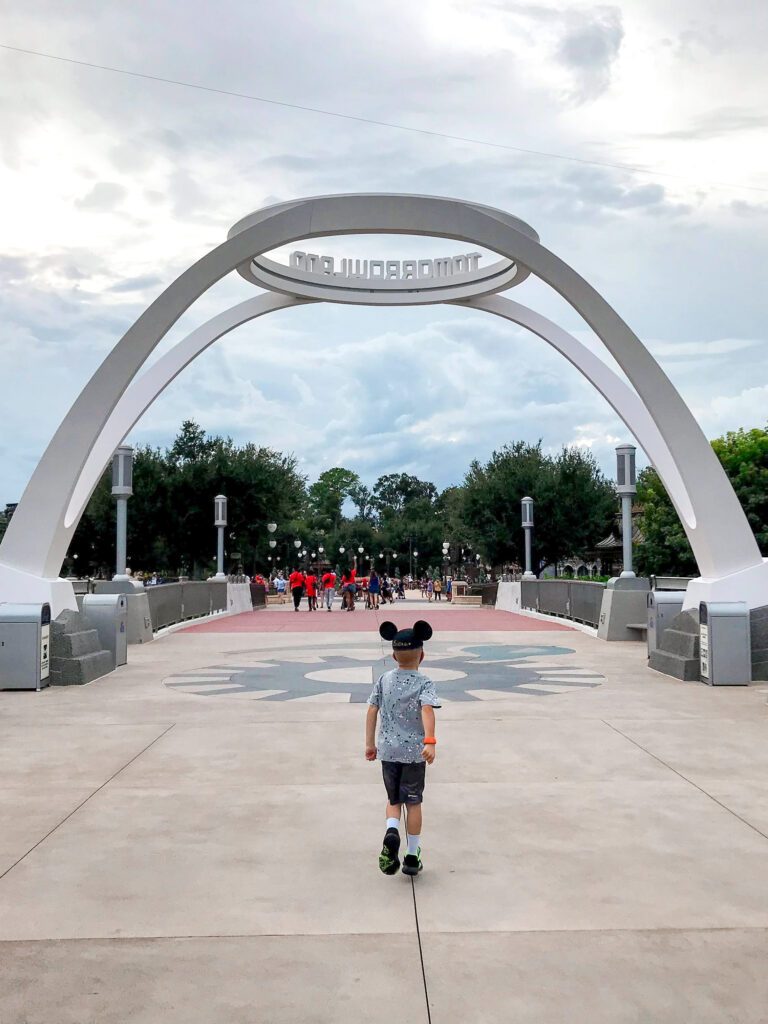 Magic Kingdom Park
Early Entry 8:30 am – 9:00 am
Open from 9:00 am – 6:00 pm or 10:00 pm
Park Hopper Hours 2:00 pm – 6:00 pm or 10:00 pm, depending on park closing time
Epcot
Early Entry 8:30 am – 9:00 am
Open from 9:00 am – 9:00 pm
Park Hopper Hours 2:00 pm – 9:00 pm
Extended Evening Hours 9:00 pm – 11:00 pm (Mondays)
Hollywood Studios
Early Entry 8:30 am – 9:00 am
Open from 9:00 am – 6:00 pm or 9:00 pm
Park Hopper Hours 2:00 pm – park closing time
Disney's Animal Kingdom
Early Entry 8:30 am – 9:00 am
Open from 9:00 am – 7:00 pm
Park Hopper Hours 2:00 pm – 7:00 pm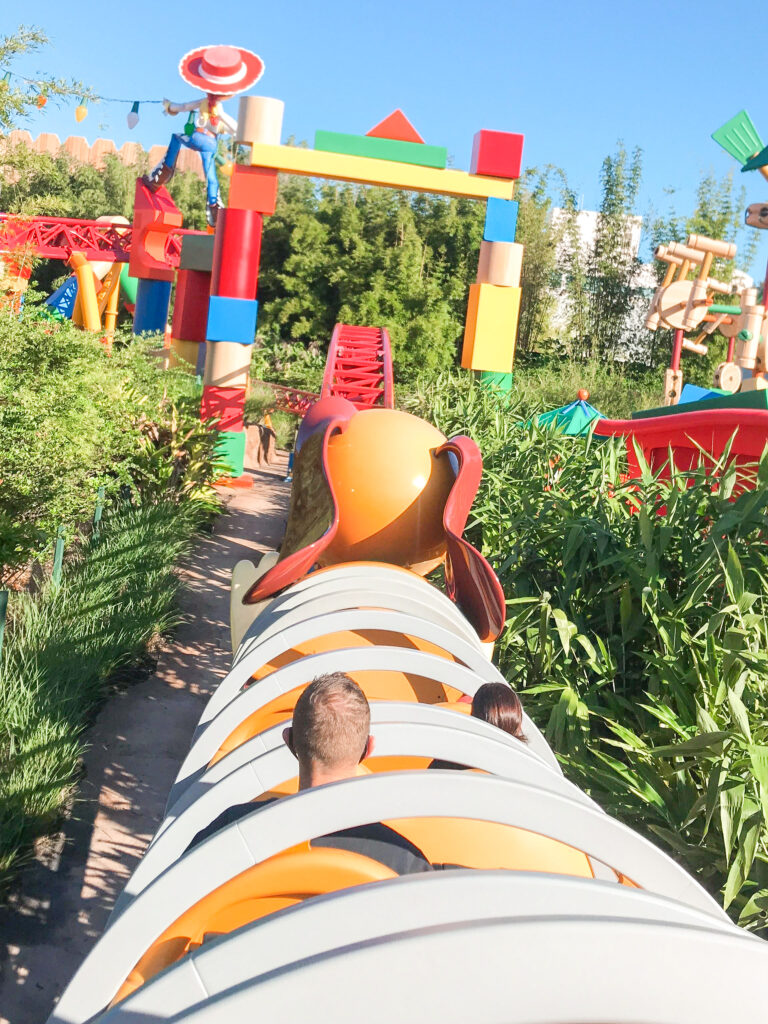 Disney World Ride Closures in December
Disney is great at keeping their rides and attractions in top notch form. That is one of the reasons that I will spend more money to visit their theme parks.
For an updated list of what rides will be closed in December, visit Disney World's website.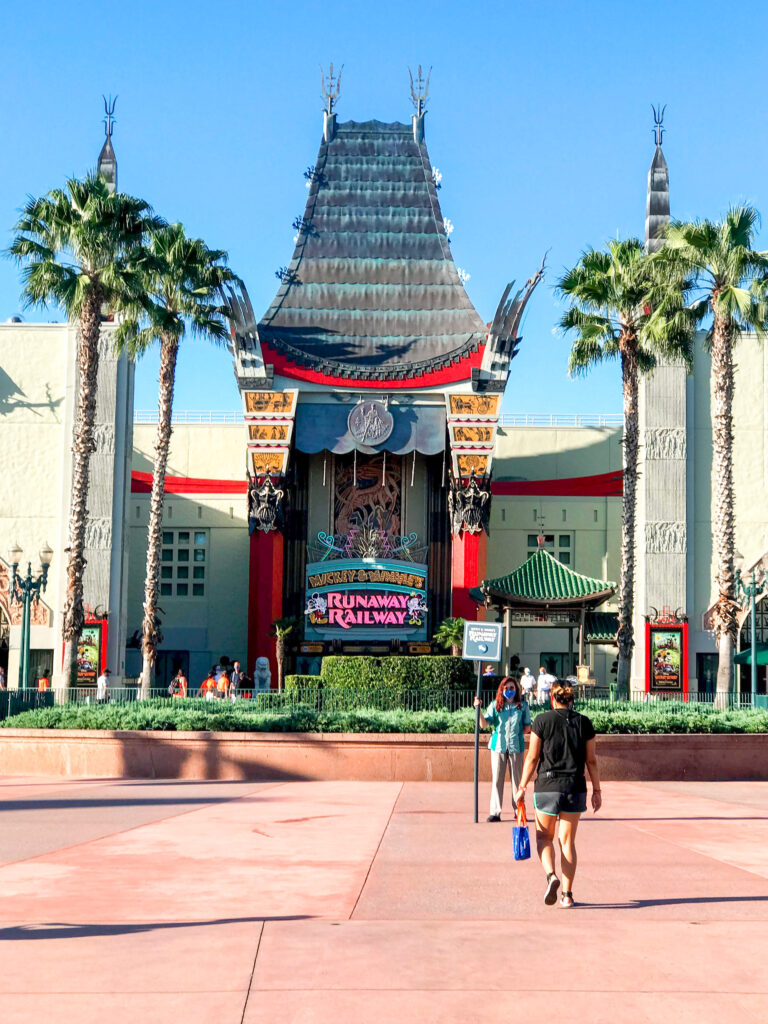 What to Pack for Disney World in December
Are you wondering what to pack when you take a vacation to Disney World in December? You don't want to be underprepared and end up using your vacation budget on things that could have easily been brought from home.
Check out How Amazon Can Save You Money at Disney and 10 Items you Need in your Disney Backpack to make sure you have everything you need. Also check out my ultimate packing list here!
Here are a few things you might want to consider packing if you'll be traveling to Disney World in December.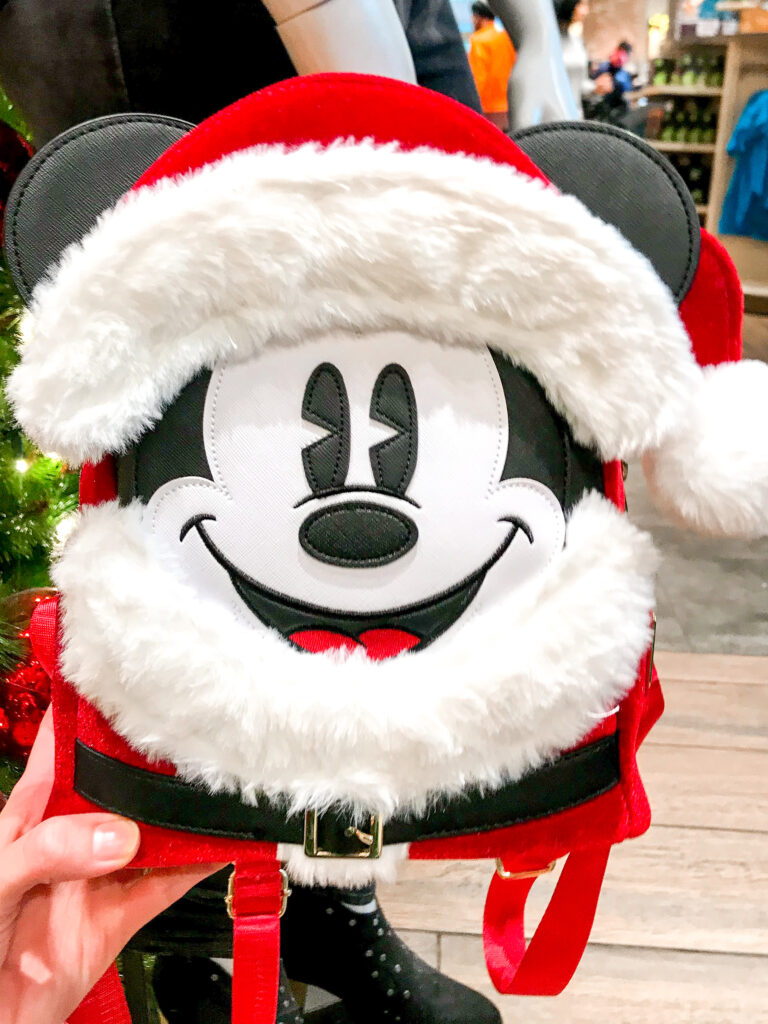 Pack an Umbrella, Poncho, and Stroller Protection
The weather in Orlando can be very unpredictable. Rain storms can form and dissipate quickly daily, sometimes. Whenever you go to Disney World, you should always be prepared with a compact umbrella or a disposable rain poncho.
Ponchos can also come in handy to wear on water rides like Kali River Rapids or Splash Mountain (future Tiana's Bayou Adventure) to keep your clothes nice and dry.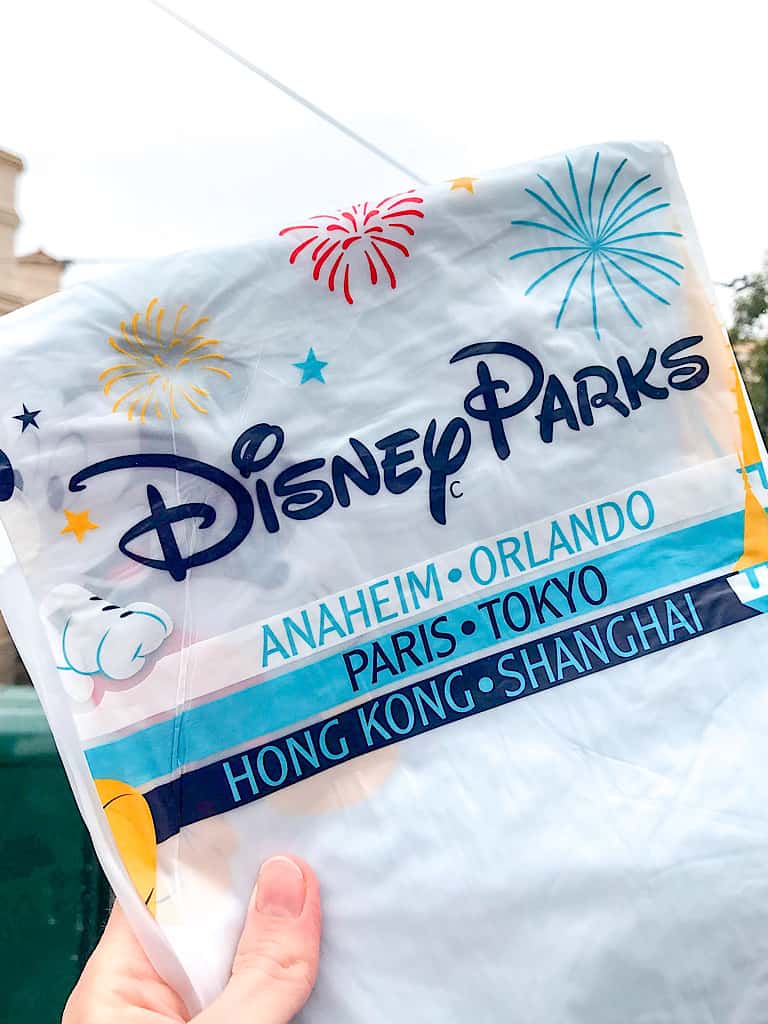 If you will have a stroller with you at Disney World, you'll want to protect it from the rain. This can be done by purchasing a universal stroller cover from Amazon, or bring a plastic shower curtain liner from the dollar store.
Secure the shower curtain liner over the stroller with clothes pins and your stroller will stay dry while you are watching a show or riding and attraction. Works like a champ!
Pack Sun Protection
Even in the winter months, the central Florida sun can be brutal! Be prepared for the UV rays by packing some sunscreen, a hat, and sunglasses!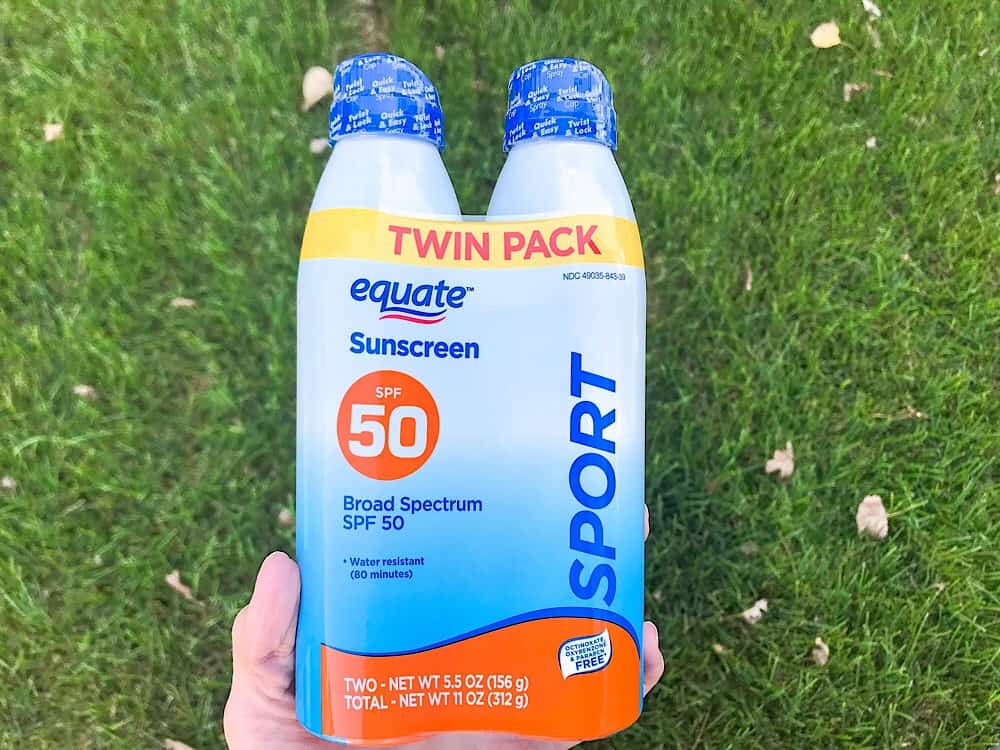 Make sure to re-apply on yourself and kids often during the day. Disney World is not as fun with a sunburn!
What to Wear at Disney World in December
I love being comfortable at Disney World, so my favorite thing to wear during the day is leggings with pockets and a cute Christmas Disney t-shirt.
In the early morning and evenings, low temperatures will be in the mid 50s in December. Make sure to bring along a cute hoodie or jacket to stay warm!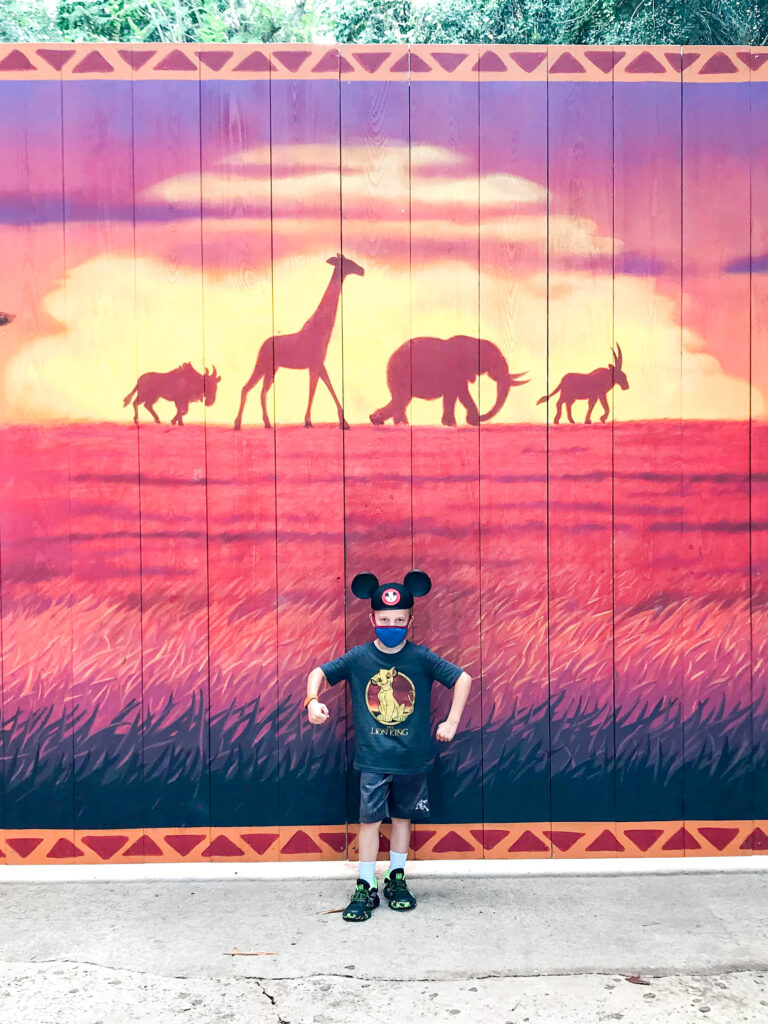 Where to get Cute Disney Apparel
There are an abundance of places to get cute Disney-themed apparel for your trip. I have found many small shops on Instagram and Etsy that have adorable items! Below are some of my favorite places to shop for myself, my husband, and my kids before our Disney vacations.
Jane.com
If you're looking for cute Disney apparel that won't break the bank, check out Jane.com! I always look there before I go on a Disney vacation to pick up cute t-shirts for my whole family for under $20.00 per shirt!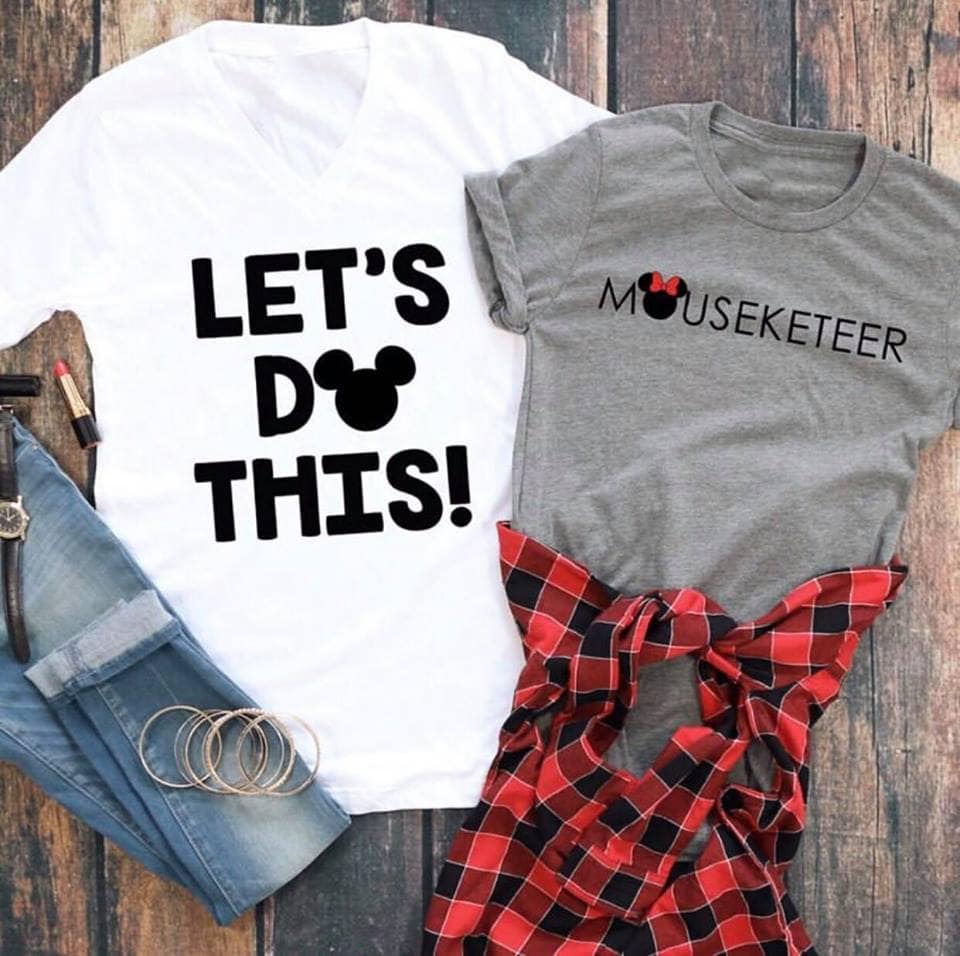 Jane.com is a boutique marketplace site where small shops come together to give you amazing deals! To find Disney t-shirts, dresses, kids apparel, dresses and more, head to Jane.com and type "character" or "vacation" in the search bar, and all of the cute items will appear.
If you find something you like, you'll want to act fast. Janes's deals change daily. To stay up to date, follow @MommyMouseClubhouse on Instagram!
For more detailed info on how to order from Jane, check out my post Where I Buy My Cute Disney Shirts!
Amazon
Amazon has tons of cute Disney apparel for the whole family! You can find everything from matching family Disney t-shirts, to Minnie Ears and autograph books!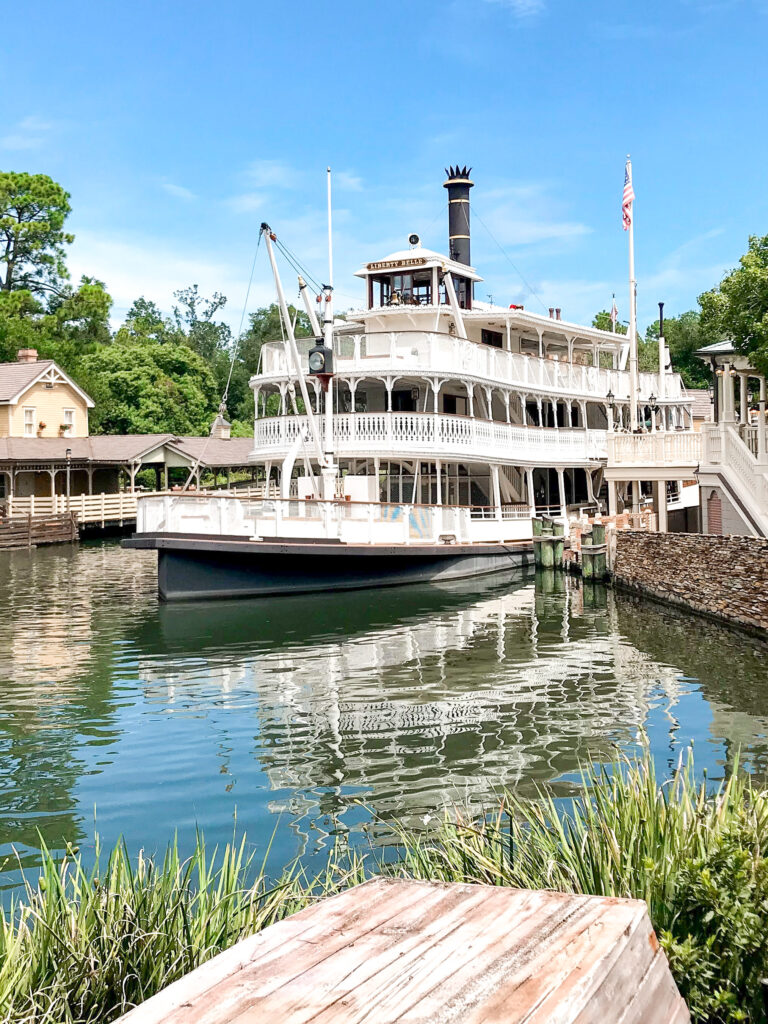 How to Save Money on Disney World Tickets and Hotels
When booking your next Walt Disney World vacation, make sure to check out Get Away Today! I can confidently recommend them to help you plan your magical vacation because my family has been booking our Disney vacations through them since I was in junior high!
Get Away Today is an authorized Disney partner that offers DISCOUNT DISNEY WORLD TICKETS (with ticket prices cheaper than buying directly through Disney), and often offer deals like discounts on rooms, free dining, and more when you book a vacation package.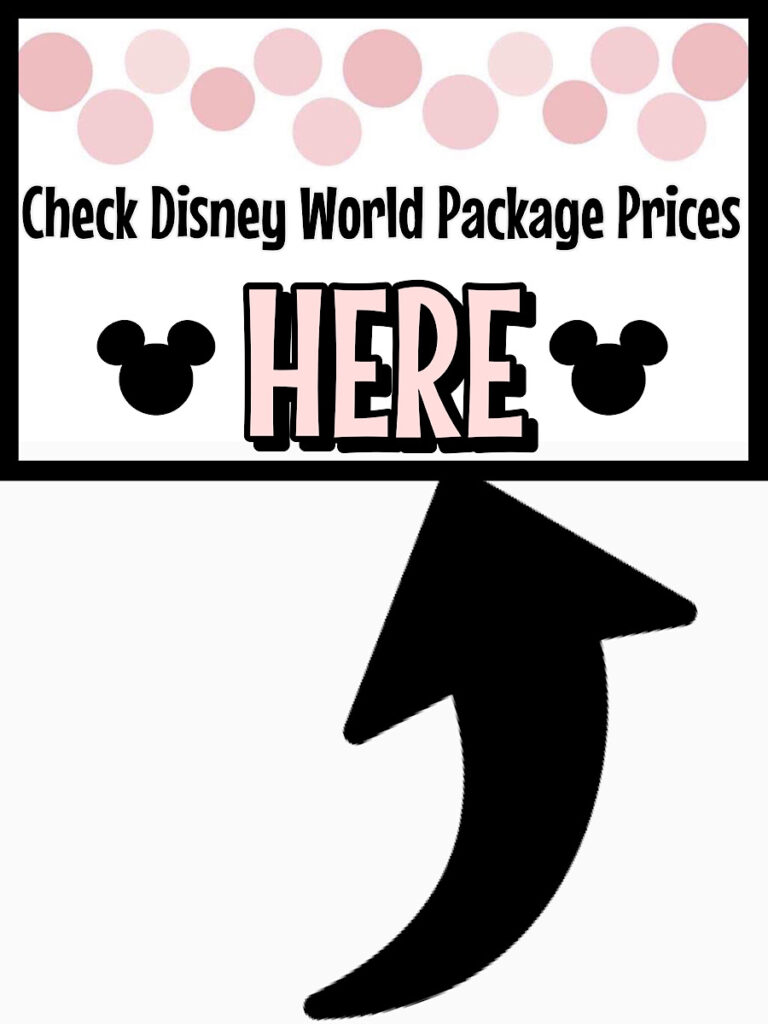 There are many advantages to booking your Disney World trip with a Travel Agent. They are able to handle changes and difficulties for you and it doesn't cost you a thing! Read all about using a travel agent here.
Visit getawaytoday.com or give them a call at 855-GET-AWAY for current deals at the Walt Disney World Resort and tell them the Mommy Mouse Clubhouse sent you!
Final Thoughts
I hope this post has given you some ideas on what to pack and wear for Disney World in December. When you're prepared with the right items, it makes your vacation a lot more enjoyable!
Make sure to check out Get Away Today for amazing deals on Disney World tickets and hotels. Have a magical time at The Most Magical Place on Earth!
Disney Christmas Recipes You Can Make at Home!