Find out everything thing you NEED to know about Disney Max Pass at the Disneyland Resort! Things like what is included and the pros and cons to help you decide if Max Pass is right for you!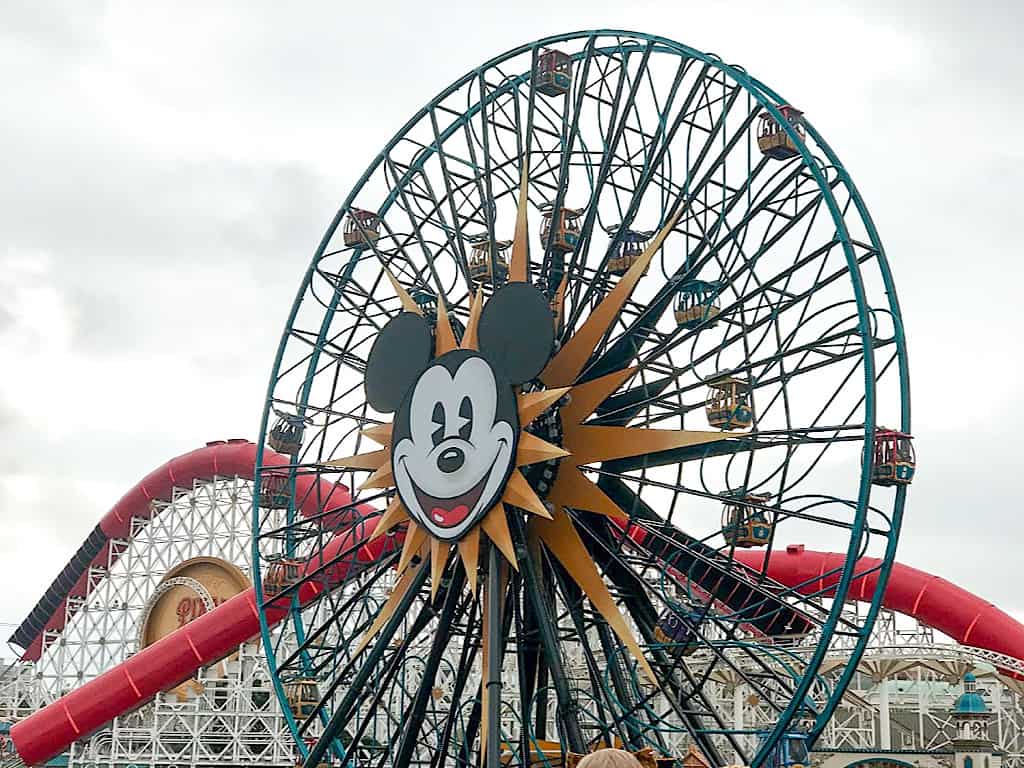 This post may contain affiliate links. When you click on these links, I get a small percentage back at no cost to you! For more information see my disclosure policy.
Have you heard about Disney MaxPass at Disneyland yet?
Disney Max Pass is a service you can purchase in addition to your admission ticket that will offer a few extra perks.
It's great to have on a busy day and during the upcoming busy months after the opening of Star Wars: Galaxy's Edge and Rise of the Resistance.
Get Discount Disneyland Tickets with MaxPass Here
How Much Does MaxPass Cost?
As I mentioned, this service does come with a price tag. Currently Max Pass will cost you $20 per ticket per day.
That means that for my family of 5, we will pay an extra $100 each day we decide to use Disneyland Max Pass.
Hopefully this post will help you decide if Max Pass is right for you.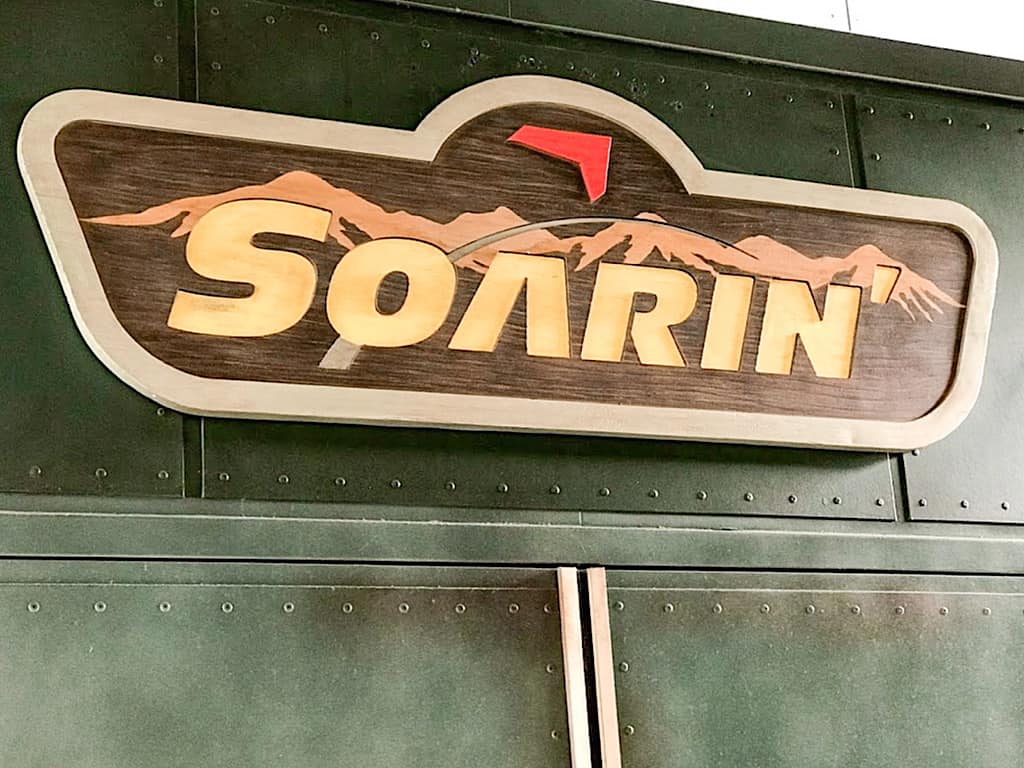 Pros of Disney Max Pass
Purchasing Disney Max Pass at Disneyland does come with a few perks. You just have to decide if the perks are worth the price for you and your family. Here are some benefits:
You can make FASTPASS selections on your phone.
This perk is SUPER convenient. One of the disadvantages of the current FASTPASS system at Disneyland, is that you have to go to a kiosk outside of each eligible attraction to receive your FASTPASS.
This is really inconvenient if you are in Tomorrowland and want to get a FASTPASS for Splash Mountain all the way across the park.
Without Disneyland Max Pass, you would have to walk all the way over to Splash Mountain (or send a runner), insert your park ticket into the kiosk and receive your FASTPASS return time.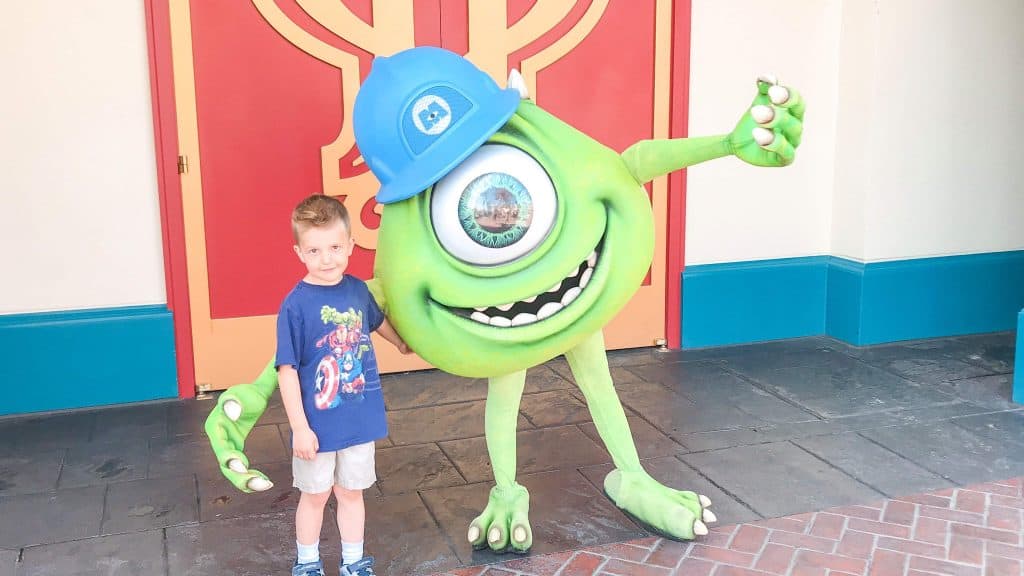 If you choose to purchase Disney Max Pass, the process is much more convenient.
Just open the Disneyland app, go to the FASTPASS section, see what FASTPASS attractions are available, and make your selection.
You can do this from anywhere in the park, which is amazing! No more running around collecting your next FASTPASS.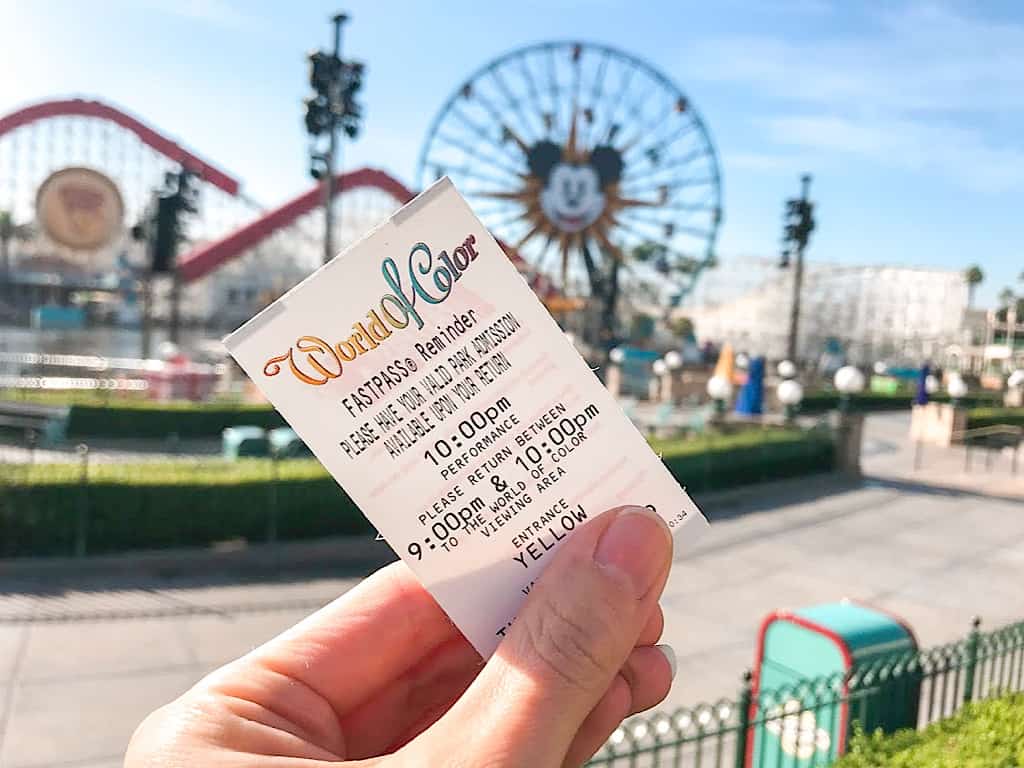 If you have a Park Hopper Ticket, you can even make a FASTPASS reservation for an attraction in Disney California Adventure while you are inside Disneyland and vice versa!
When your reservation time comes, head to the FASTPASS line and a cast member will scan the FASTPASS right on your phone.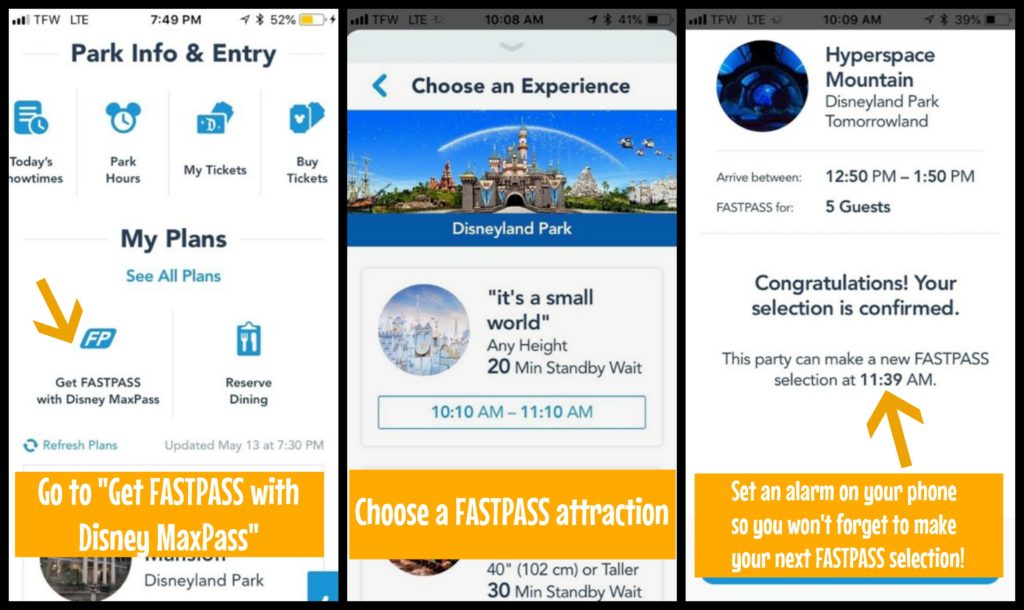 Here are some MaxPass FASTPASS tips from Disneyland.com:
If you redeem your current FastPass, you can make another FP reservation immediately. If you have MaxPass, this means you could do this in line as soon as you use your FastPass.
With MaxPass, if your current FastPass return time is more than 2 hours from when it was made, you will be able to reserve a second FP 90 minutes after making that reservation. If using the physical FastPass method, the wait is 2 hours.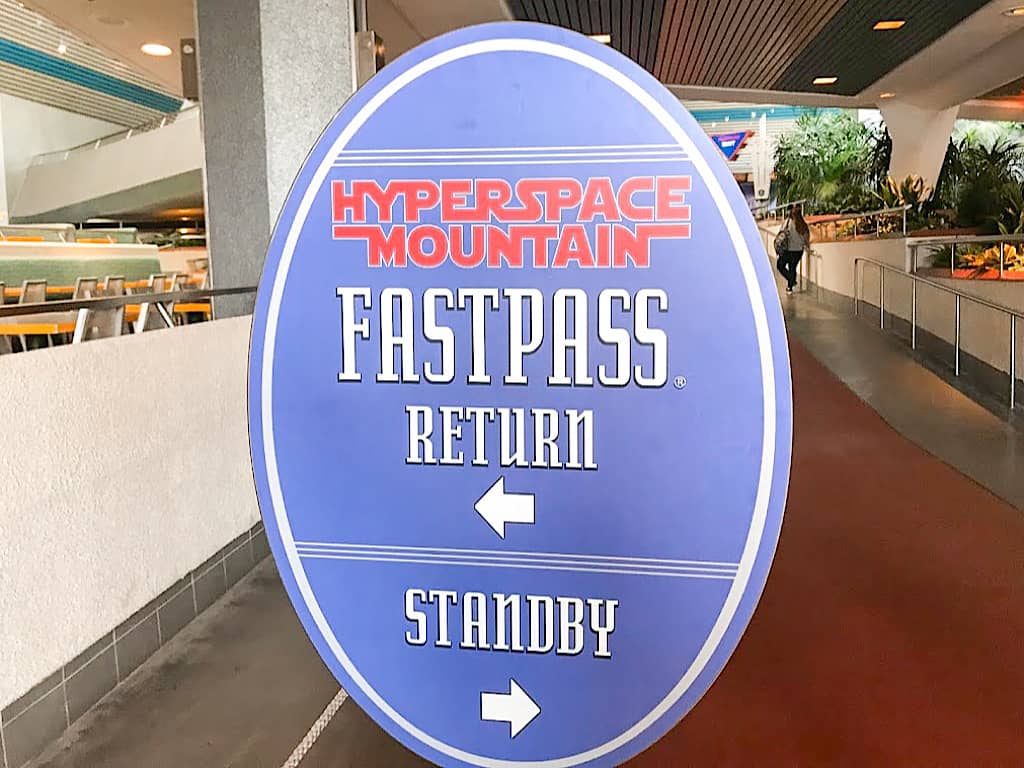 Disney PhotoPass downloads Are Included
I loved this perk! On the day you purchase Disneyland Max Pass, you will get unlimited Disney PhotoPass downloads for the day.
This includes photos taken by a Disney PhotoPass Photographer at select dining locations, attractions, character greetings, and even Magic Shots!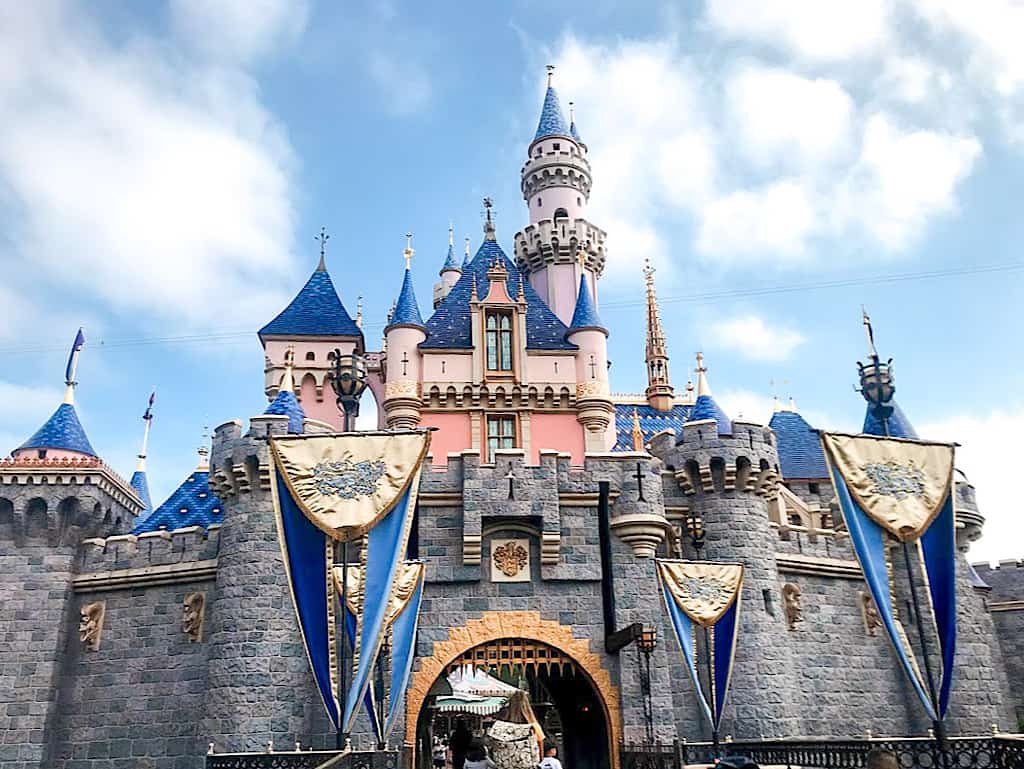 To utilize this perk, open the Disneyland app, select PhotoPass and have your Disney PhotoPass Photographer scan the code.
Your pictures will automatically be linked to your account and you can generally view them on the app immediately.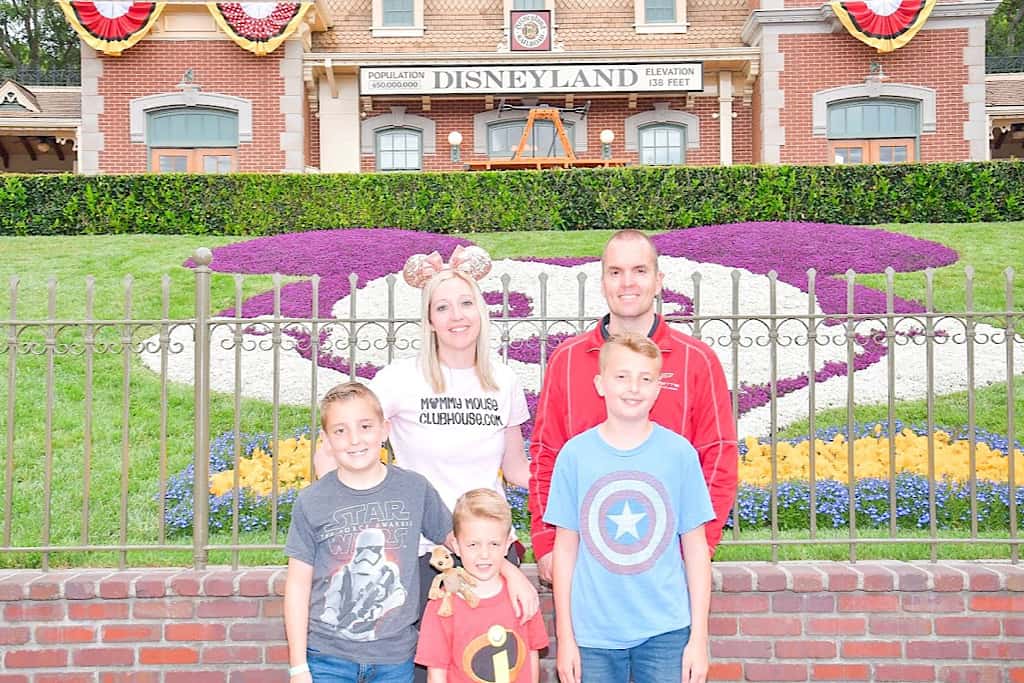 Besides the photos taken by the Disney PhotoPass Photographers, you are also able to download any photos taken on attractions.
These are such fun photos! I love to see to see my family's reactions to the ride. Such a great keepsake.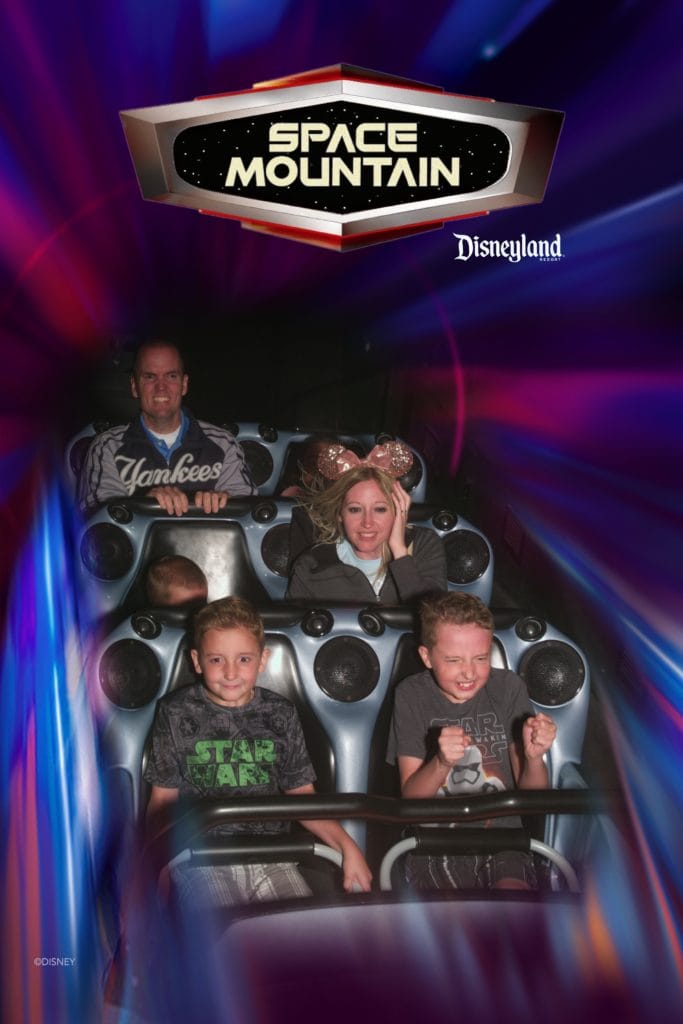 To link attraction photos to your account, enter the ID code for attraction photos in the Disneyland app.
You'll find the 8-character code on the photo monitor near where you exit the attraction. Ask a Cast Member for help if you cannot locate your photo.
*Max Pass PhotoPass tip: Use your phone to take a picture of the monitor at the end of the attraction that has your photo and ID code. Later, when you are back at your hotel, enter the ID code into the Disneyland app to link your photo!

*Max Pass Tip: If you are at Disneyland on a not so busy day, just purchase Max Pass for one person in your party. You will still be able to enjoy the benefit of unlimited PhotoPass downloads! Just have the photographer scan the code in your Disneyland app.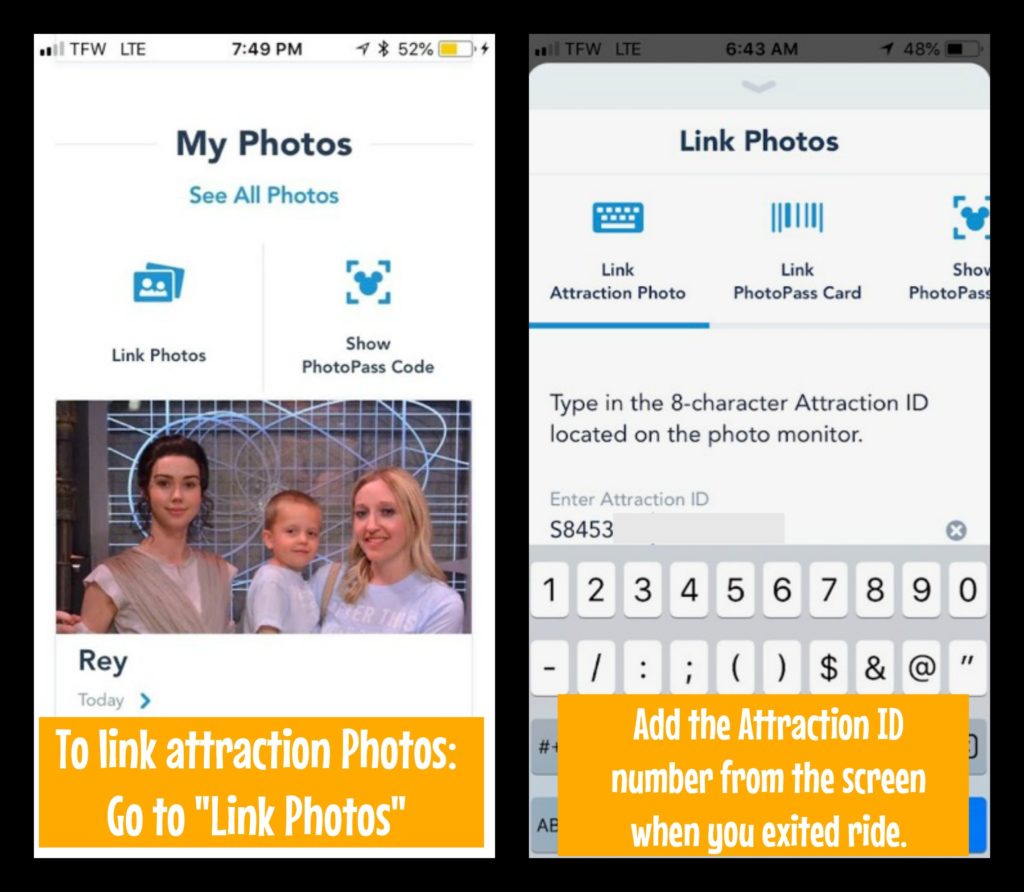 What Rides Use Fastpass Service?
Not every attraction at Disneyland and Disney California Adventure use Fastpasses. Here is a list of rides that you can use Disneyland MaxPass to reserve a Fastpass.
Fastpass Attractions at Disneyland Park
Fastpass Attractions at Disney California Adventure Park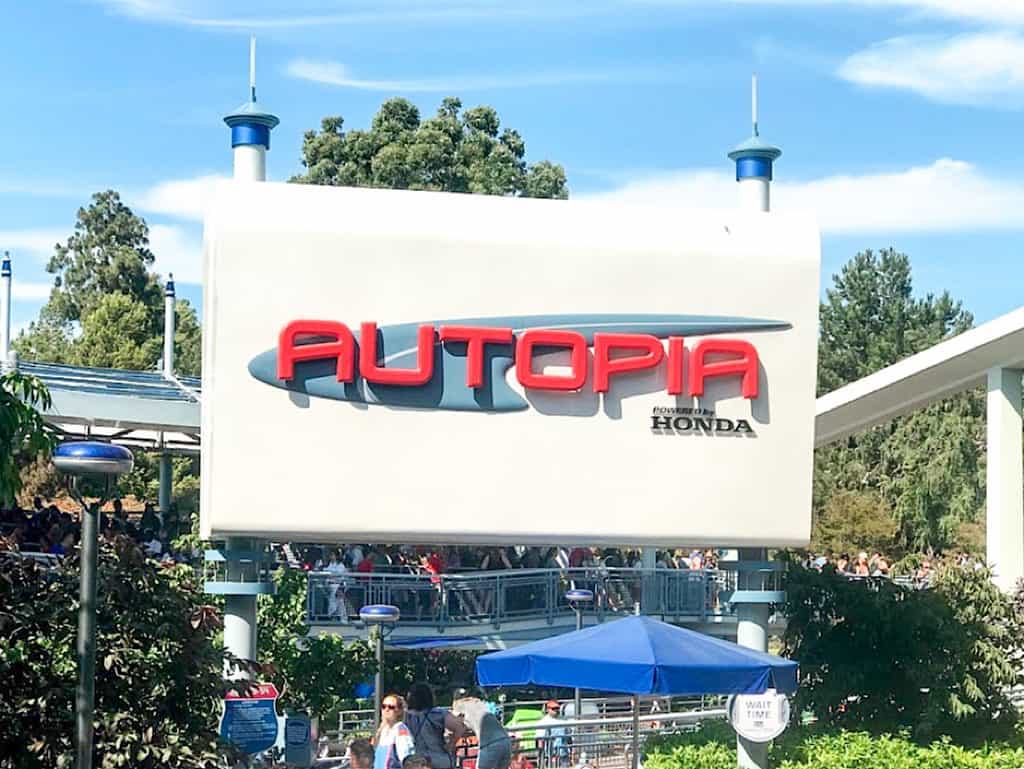 Cons of Disney Max Pass
Extra Cost
I'm not going to lie, I think it is annoying that Disney MaxPass is an extra charge. This is especially true when you compare MaxPass to the FastPass+ system at Disney World, which is completely free with your park admission.
Because of this extra cost, you should definitely put some thought into whether or not it is worth it for your family.
On our last vacation, we planned to only spend one day at Disneyland and wanted to get the most out of our time in the park.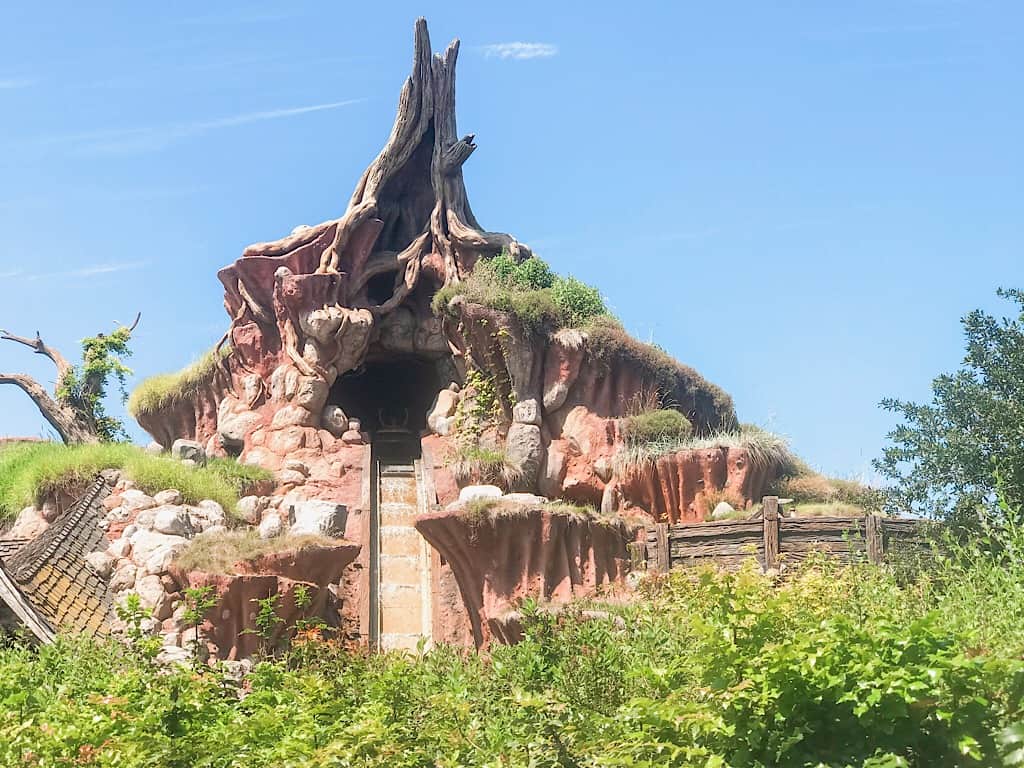 In this case, the $100 price tag we paid for MaxPass (family of 5) was worth every penny. If we had spent multiple days at the Disneyland Resort, I maybe would have purchased it for one day.
But you to have to consider the value of the unlimited downloads of Disney PhotoPass pictures that are included with Disney MaxPass.
It was so nice to have a lot of pictures where both my husband and I were in front of the camera instead of being the one to take pictures.
Disneyland Wi-Fi
I am so happy that Disneyland has finally followed the example of Disney World in providing park guests with free wi-fi to be able to use Disneyland MaxPass.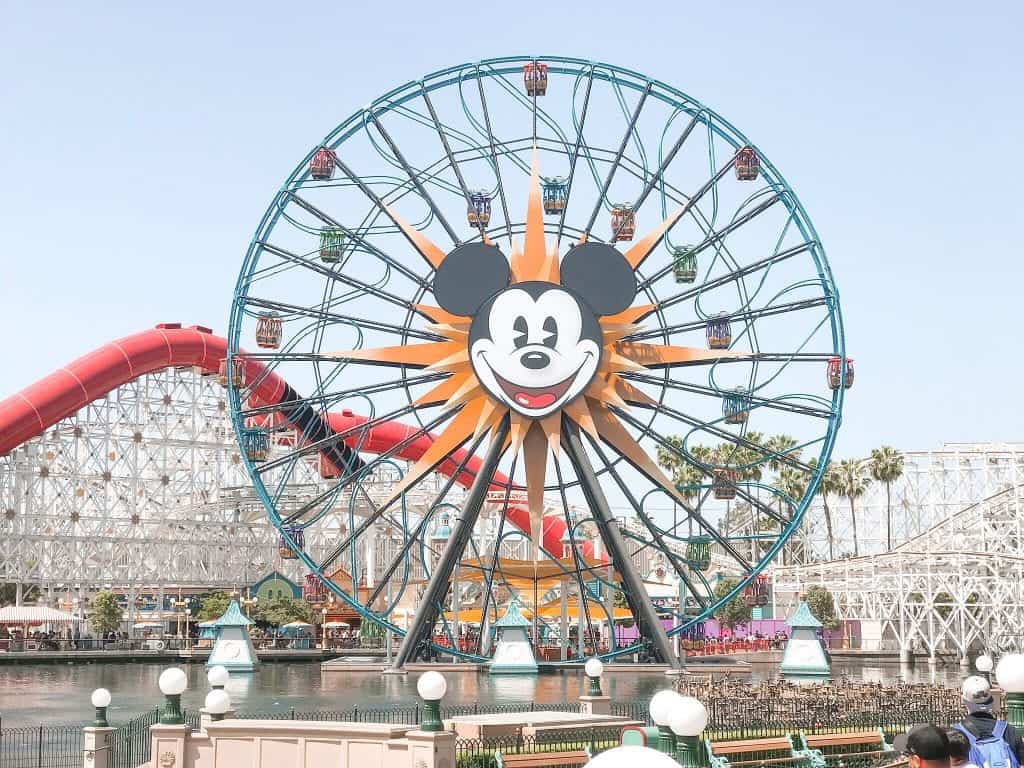 Having said that, Disneyland's wi-fi is not very reliable. I found myself getting frustrated having to repeatedly find the connection. I gave up and just used my phone's data plan.
This issue was definitely a con for me because using Max Pass drained my phone's battery power very quickly.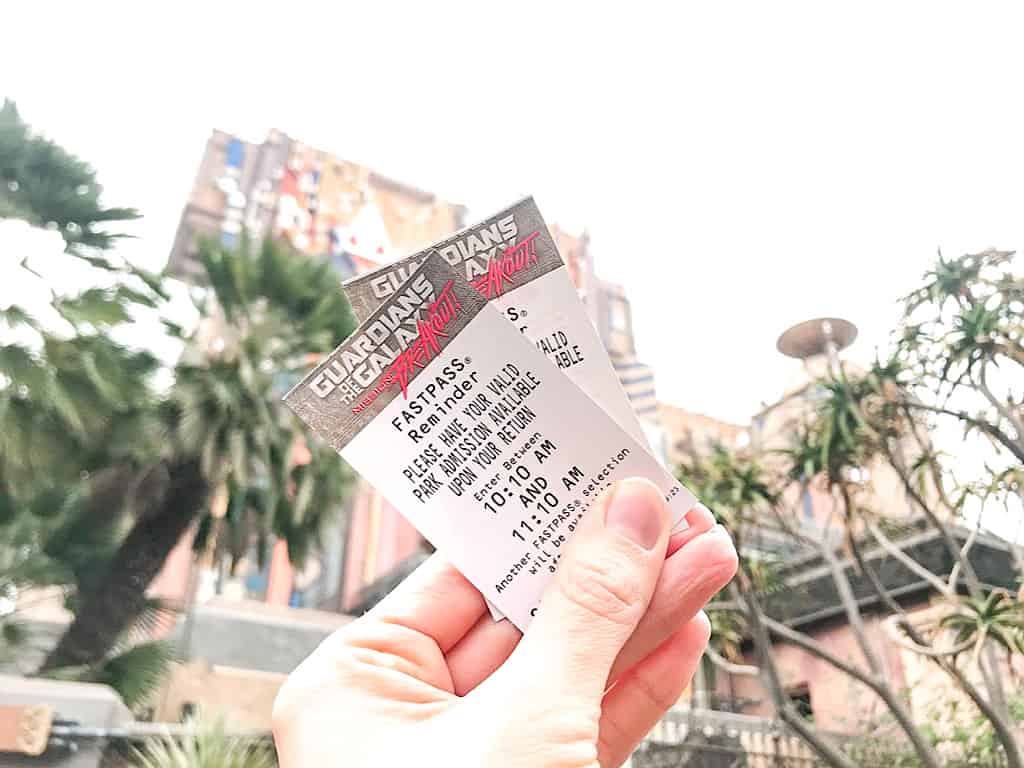 Luckily, I had remembered that from our last visit and brought 2 portable chargers into the park with me, and I ended up using both of them.
Here is what The Disney Parks Blog had to say about Disneyland's wifi:
Currently, Disneyland has installed some WiFi access throughout both Parks, but it is still not as reliable as your cellular connection (and that can depend upon whether you are in a building, etc.) My advice is to use your mobile data plan and only use the Disneyland App with MaxPass to reserve FastPasses. Use your admission media/AP to scan in at FastPass return lines AND with PhotoPass photographers.
My Experience with MaxPass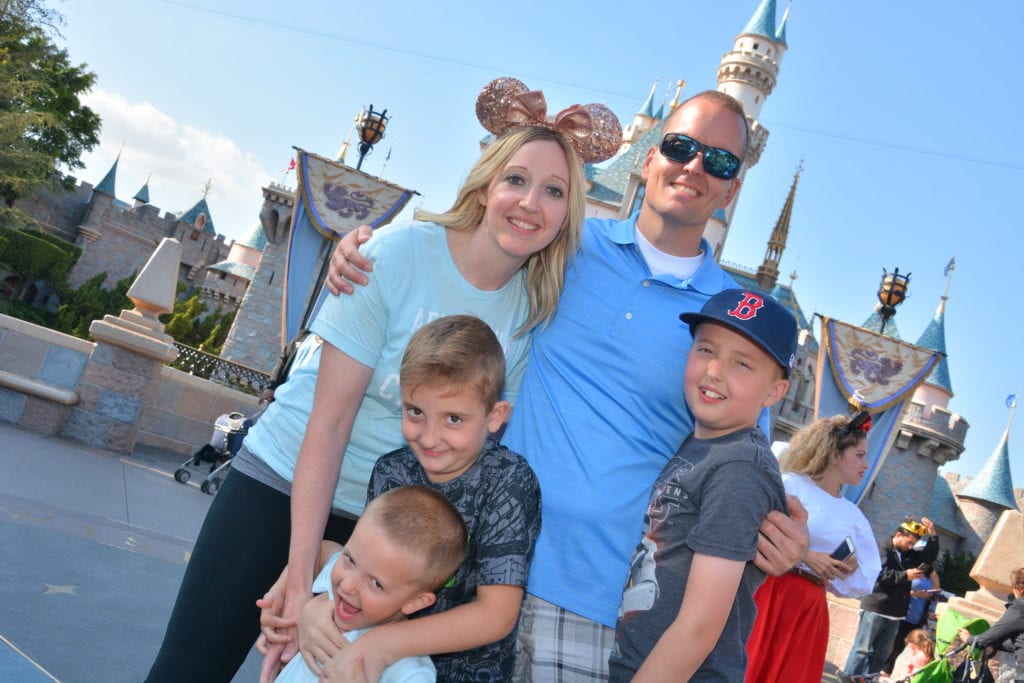 Here is how our recent day at Disneyland using Max Pass went:
We arrived at Disneyland at 9:00 A.M. about an hour after the park opened. After passing through the entrance gate, I scanned all of our tickets into the Disneyland app and purchased Max Pass.
I immediately went to the FASTPASS section to reserve our first FASTPASS of the day. While we were on our recent Disneyland trip, Space Mountain was actually converted to Hyperspace Mountain and was very popular.
I selected Hyperspace Mountain between 12:50-1:50 P.M. Luckily, the app informed me that we could make our next selection 90 minutes later. Instead of the usual 2 hour wait with the traditional FASTPASS.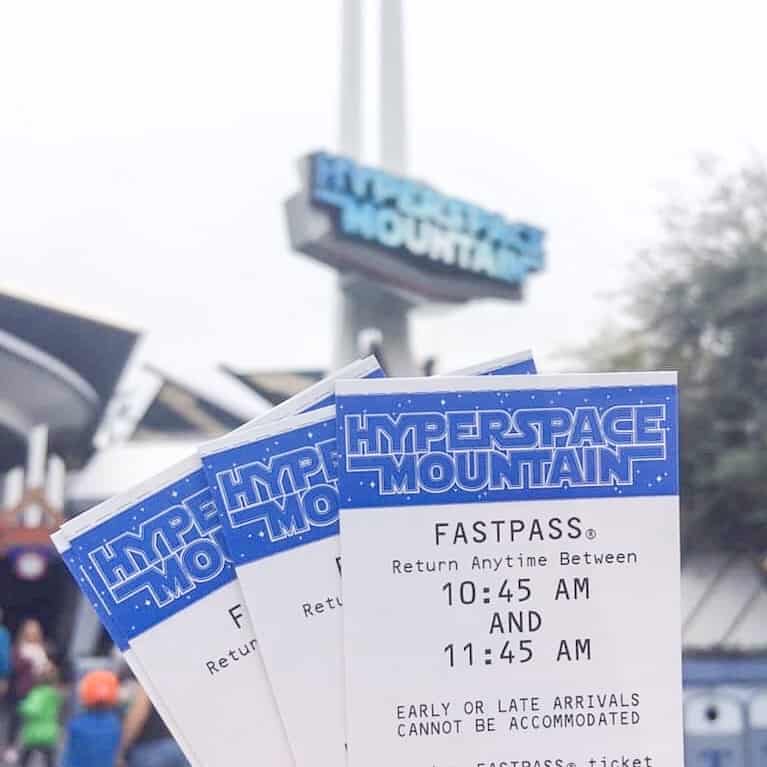 We decided to ride the Disneyland Railroad and made the complete trip around Disneyland. We then rode The Jungle Cruise and made a stop at The Enchanted Tiki Room.
By then, it was time to make our next FASTPASS reservation. I pulled out my phone and reserved a time for Thunder Mountain at 11:30. After checking the wait times on the Disneyland app, we decided to ride Splash Mountain. The wait was only 15 minutes!
Follow @MommyMouseClubhouse on Instagram
When we got off the ride, I had a message from the Disneyland app that Thunder Mountain was closed. It also said that our FASTPASS could still be used during the valid time on any FASTPASS attraction.
We were still by Splash Mountain, so we decided to ride it again. We rode it twice in less than 20 minutes!
The rest of the day was great! We made FASTPASS reservations quickly and were able to ride all of the major attractions in that one day.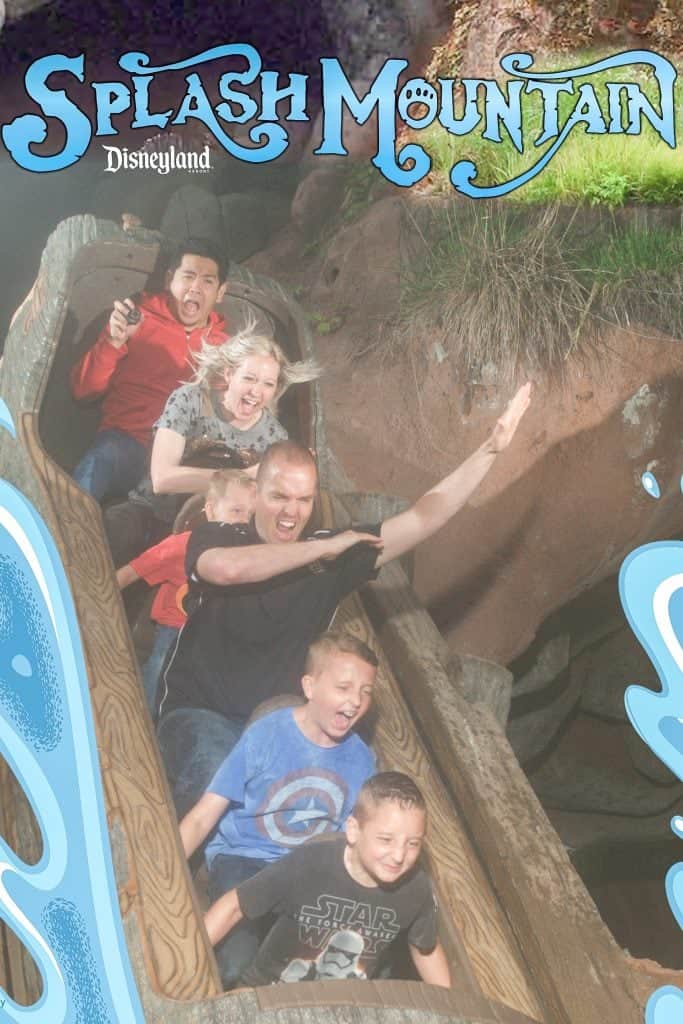 How to Purchase Disney Max Pass
If You Already Have Tickets (I recommend purchasing your tickets from Get Away Today to save money. More on that later.)
If You Don't Yet Have Tickets
Purchase tickets on disneyland.com or get them at a discounted price from www.getawaytoday.com with the Disney MaxPass feature for your party, download the Disneyland app, and enter the park you wish to visit using the tickets.
Tap the + icon at the bottom of the screen.
Tap "Get FASTPASS with Disney MaxPass".
Select all Guests in your party who wish to use the Disney MaxPass feature—if someone is not listed, link their ticket or pass.
Purchase the Disney MaxPass feature for any Guests who do not already have Disney MaxPass.
Make your FASTPASS selections and enjoy your Disney PhotoPass downloads.

Disneyland Ticket Savings
There aren't a lot of Disneyland ticket discounts out there, but they can be found if you know where to look.
Get Discount Disneyland Tickets Here
Make sure that if you buy Disney tickets from a third party, that they an authorized ticket seller.
I buy my tickets from Get Away Today. Their ticket prices are always a few dollars cheaper than Disneyland's gate prices and you can now purchase tickets from them that include Disney MaxPass!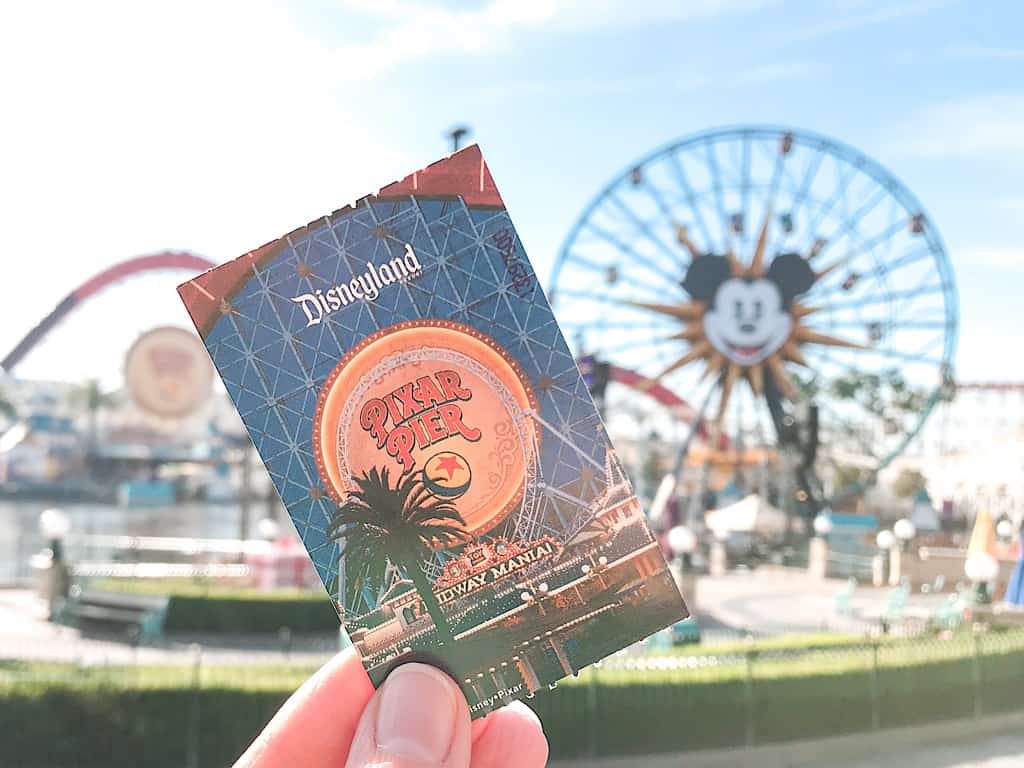 Get Away Today is almost always offering some kind of special on tickets and/or hotel vacation packages.
Use the promo code: Clubhouse10 to get an extra $10 off any 2-night or longer Southern California vacation package. (Hotel and 2 ticket minimum purchase to qualify for the discount.)

Is Disneyland MaxPass Worth the Money?
Having experienced Disney Max Pass, I would say the answer to this question is yes and no.
If you have limited time at the Disneyland Resort, I would say that Max Pass is definitely worth the money.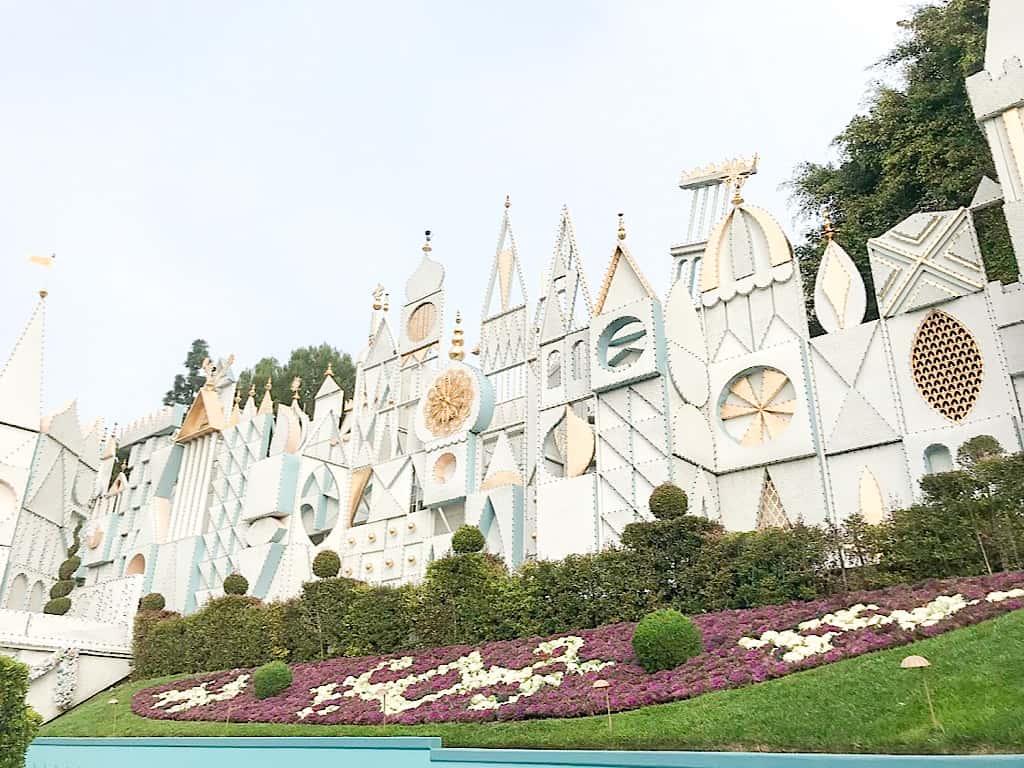 If you'll be visiting for multiple days, save that extra $15 per day for more Churros and Dole Whips!
Follow Mommy Mouse Clubhouse on YouTube
But, I would still purchase it for one person in your party each day for the PhotoPass benefits. In that case $20 per day is totally worth it!
What is your experience with Disney Max Pass? If you haven't tried it yet, do you think you will in the future? Let me know in the comments!
Also, follow me on Instagram for more Disney tips and tricks!
Looking For Cute Disney Apparel?
I've had really good luck lately finding adorable and affordable Disney vacation t-shirts on the boutique deal website Jane.com!
There have been quite a few options for men, women, and children for $13.99!
I've even seen cute little Princess dresses for little girls. Just head to Jane and search "character" or "vacation".
Be aware that their deals change daily. Make sure to check back often or follow me on Instagram to keep up on all of the amazing Disney-themed merchandise!