July is a great, but busy time to visit Disneyland! In this post you'll find tips and tricks to help you have an amazing trip to Disneyland in July what to expect the weather to be, will the parks be busy and what to pack.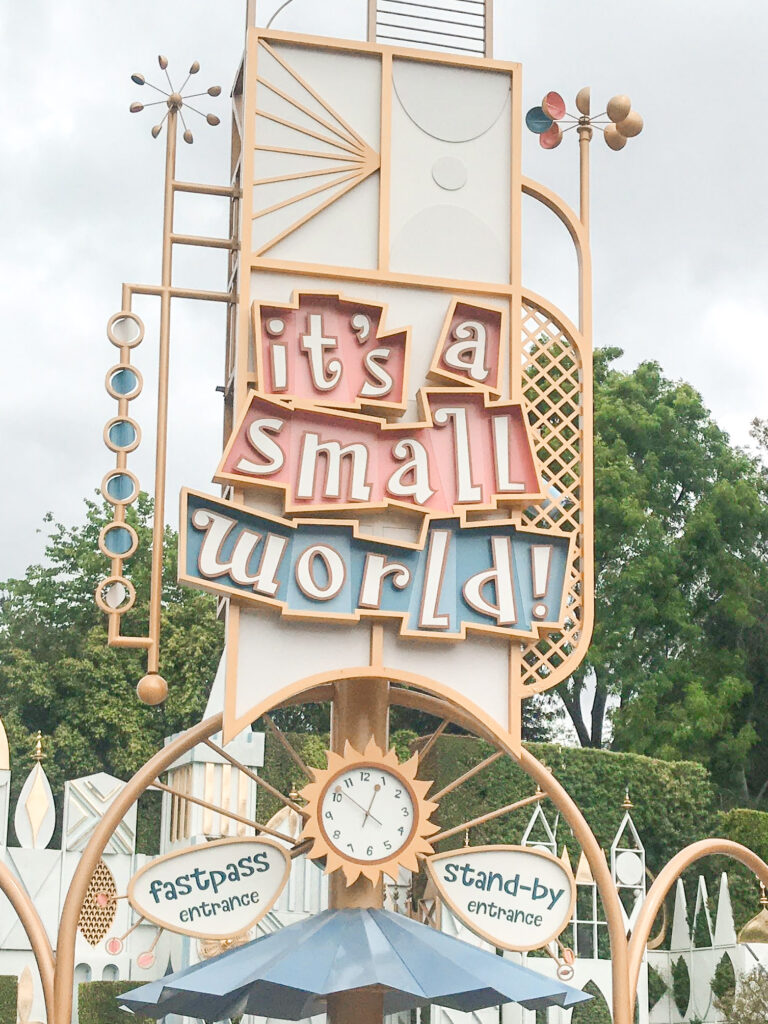 This post may contain affiliate links. When you click on these links, I get a small percentage back at no cost to you! For more information see my disclosure policy.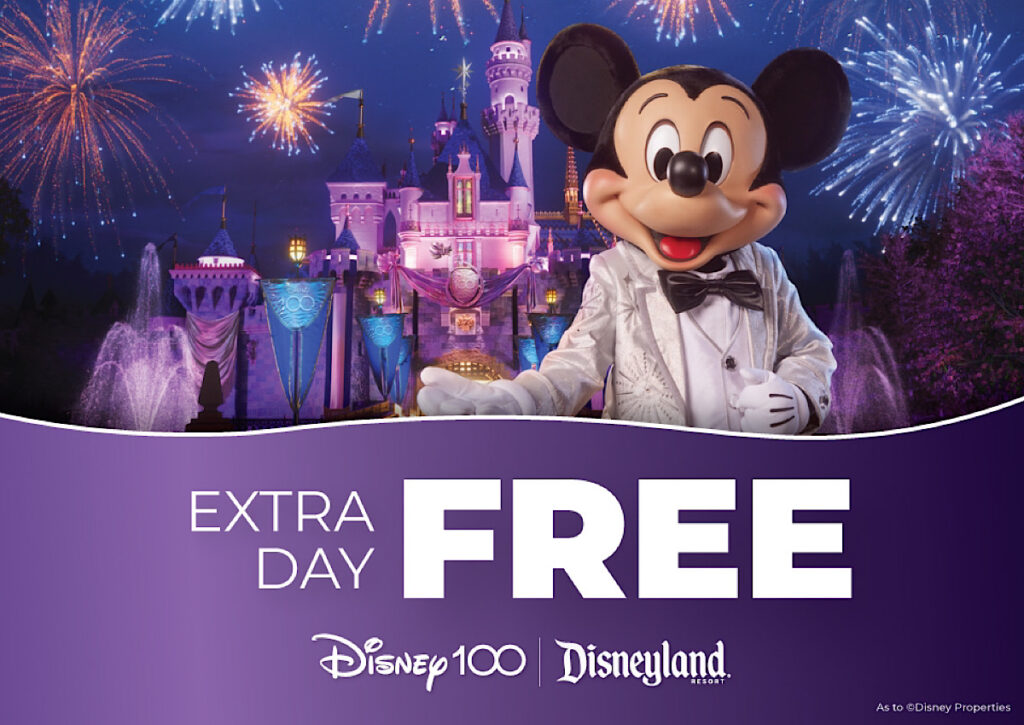 To celebrate Disney100, you can get an EXTRA DAY FREE when you purchase tickets from Get Away Today. Combine this deal with a hotel stay and use code: Clubhouse10 to save even more!
Disneyland in July
The tips and tricks provided in this post have helped my family navigate the crowds and still have the best time.
If you know what to plan for, you can have a great time despite the crowds! Use Disney Genie and these Park Hopper tips will help you get the most bang for your buck! You might also want to check out how to go to Disneyland on a Budget!
Want to go to Disneyland California at a different time of the year? Read my tips for June and August here.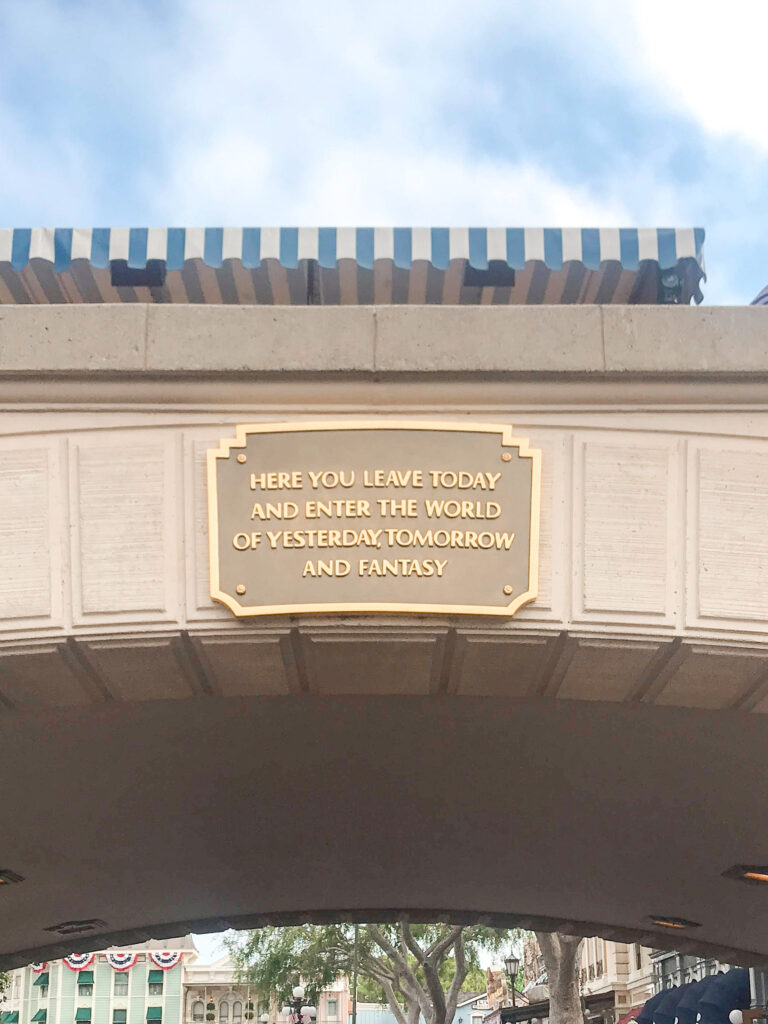 Discount Disneyland Tickets & Vacations
My travel partner, Get Away Today, offers park tickets that are always a few dollars less than what you can purchase directly from Disney. I have been buying my tickets for them for many years and their customer service can't be beat! You can check ticket prices here.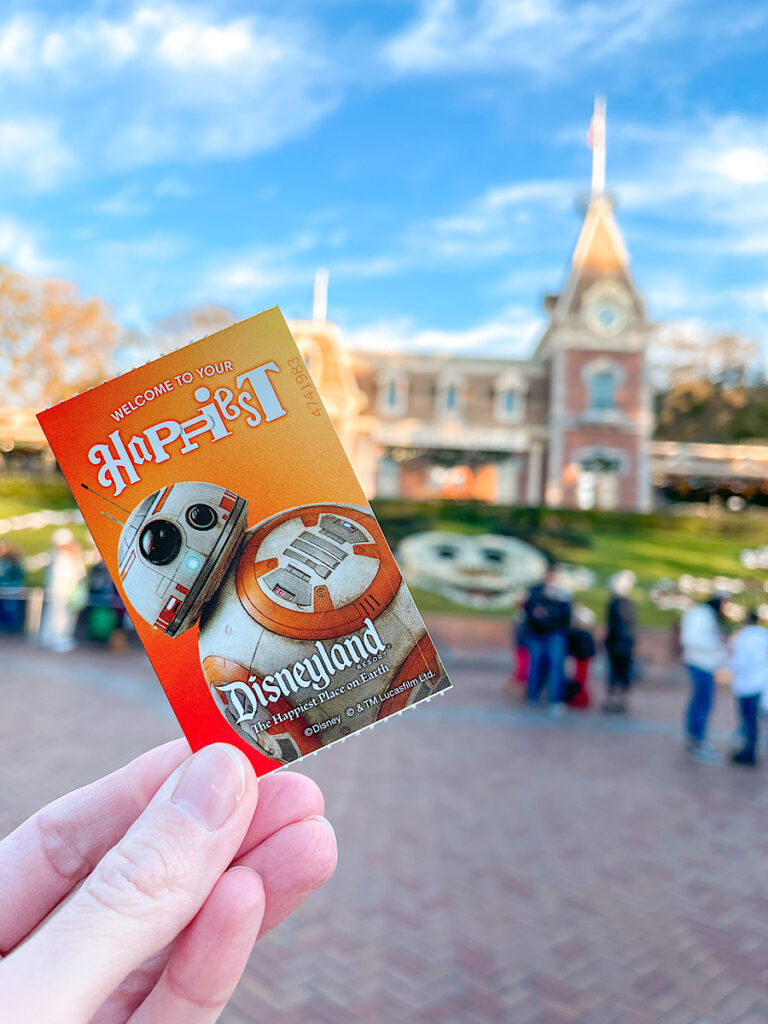 You can save even more when booking your tickets in a vacation package combined with a hotel stay. Get Away Today often offers deals through many Disneyland Good Neighbor hotels where you can get a 3rd or 4th night free! And they offer amazing layaway plans!

And, my readers can use the coupon code: Clubhouse10 to save even more on a 2-night or longer Southern California vacation package! You can check package prices for your next trip here or give them a call at 855-GET-AWAY and tell them Mommy Mouse Clubhouse sent you.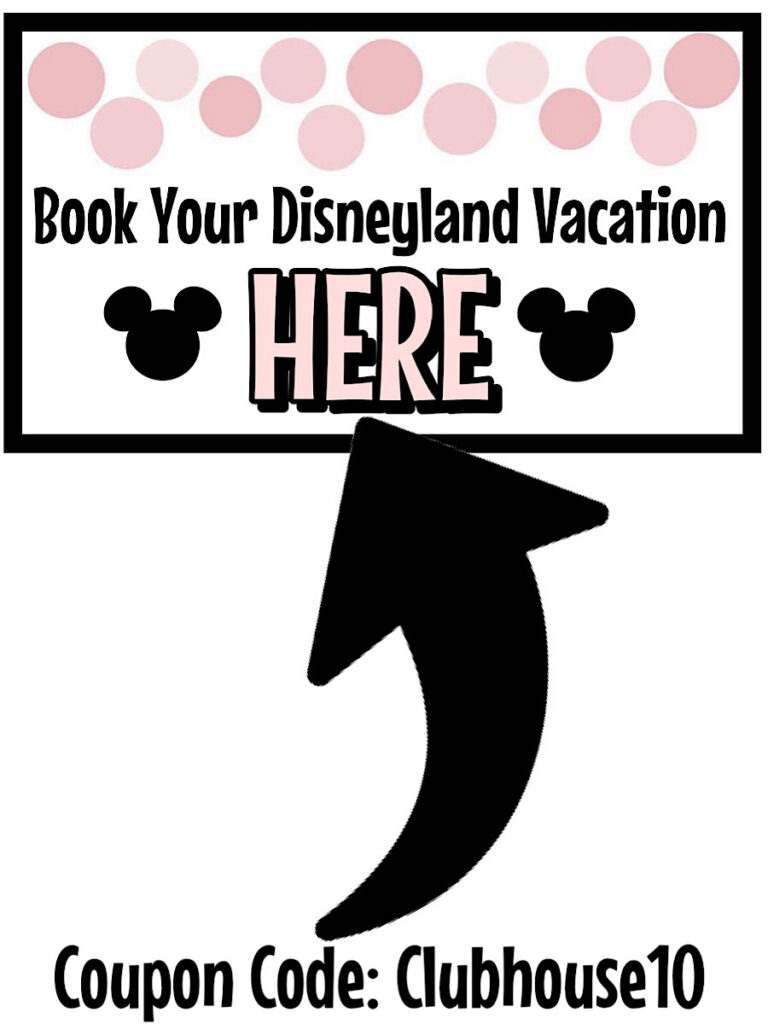 Special Events at Disneyland in July
Fourth of July: Celebrate the Fourth of July with a fun-filled day at Disneyland. Enjoy a special fireworks show over Sleeping Beauty Castle.
Disneyland's Birthday, July 17th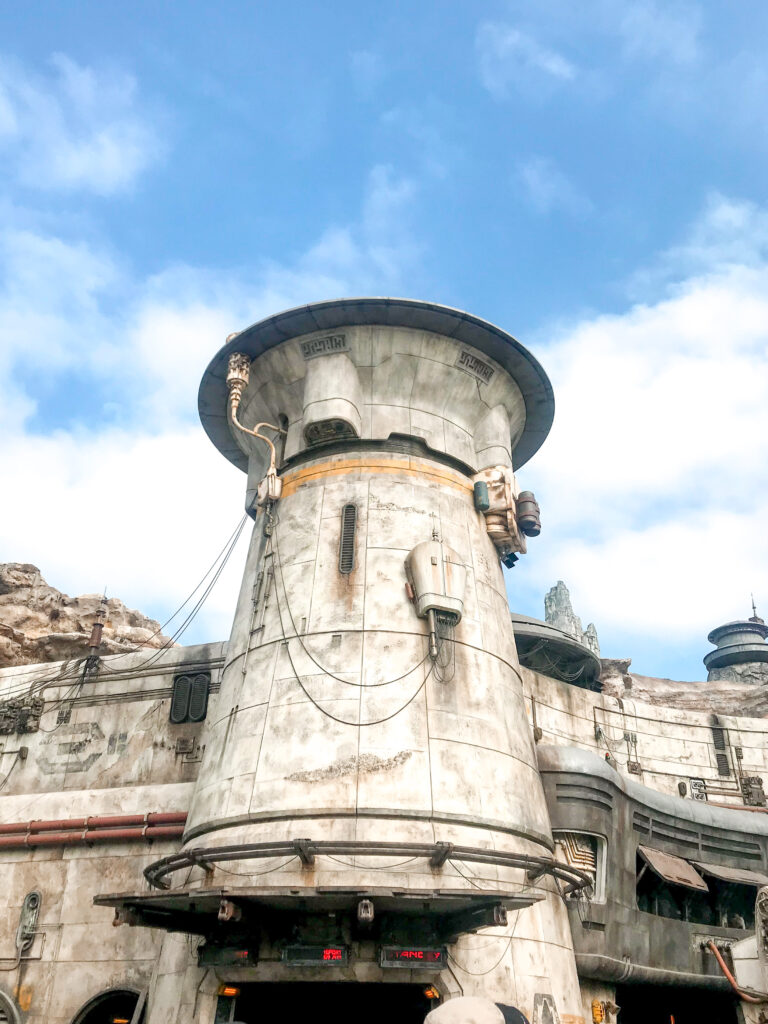 Disneyland Crowd Sizes in July
Disneyland will be crowded in July, there is no way around it. With most schools out for summer vacation, there are a lot of people who want to spend time with their family and friends at the Disneyland Resort.
This doesn't mean you can't have an amazing time with the large crowds! Use the tips and tricks below to help you navigate the crowds at the Happiest Place on Earth in July.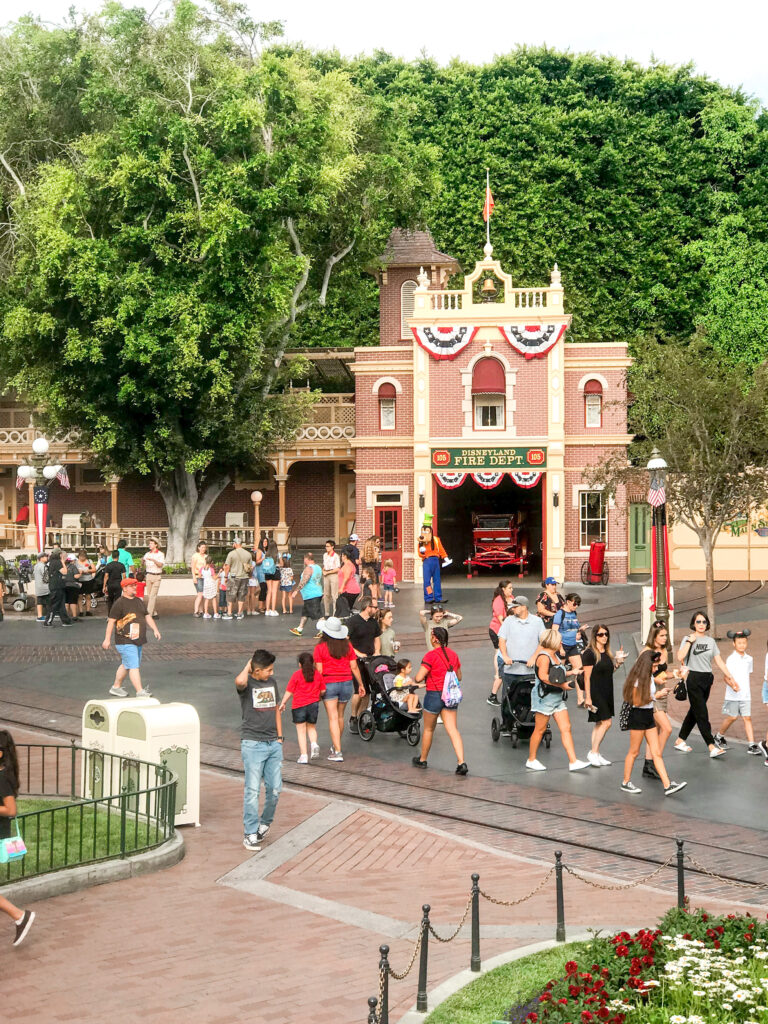 How to Manage Disneyland Crowds in July
Rope Drop
The first thing I would suggest to beat the crowds is to arrive early enough for rope drop. Generally, guests will be let into the park about 30 minutes early, but will only have access to Main Street at Disneyland and Buena Vista Street at Disney California Adventure Park.
People gather near the castle until the park officially opens. This is called "rope drop". Arriving at this time allows you to ride many attractions before the parks get too busy.
Have a Plan
Another way to beat the crowds is to make sure you have made park reservations and have a plan for each day. A couple of weeks before our trip, I like to check attraction wait times on the Disneyland app, just to get a feel for how long we can expect to wait.
I have noticed that certain attractions like Radiator Springs have wait times that change dramatically throughout the day. Checking the wait times ahead of time, allows me to find a pattern and maximize our times in the park.
To battle the crowds, get to the parks about 30 minutes before park opening to enjoy many attractions with lower wait times. You can also consider purchasing Disney Genie+ which is similar to the former Disney MaxPass. This service allows you to schedule a time to skip the line for certain attractions through the Disneyland app.
Use Genie+
If you're looking to make the most of your visit to Disneyland and avoid long wait times for popular attractions, consider using the Genie+ service.
With Genie+, you'll have access to a range of benefits, including the ability to select arrival times for certain attractions to skip-the-line. This means you can spend less time waiting in line and more time enjoying the park's many attractions and experiences.
By using Genie+, you'll have a more efficient and enjoyable experience at Disneyland, allowing you to make the most of your time in the park.
Read about how my family used Genie+ at Christmas break here or watch it on YouTube here.
Mobile Order
The mobile order feature in the Disneyland app is a game-changer when it comes to reducing wait times for food and drinks. With just a few taps on your smartphone, you can place an order from participating restaurants and pick it up at a designated time without having to wait in long lines.
It's a convenient and time-saving option that allows you to spend more time enjoying the park's attractions and less time waiting in line for food. That being said, it's important to note that pick-up times can fill up quickly, so it's best to place your order early in the day to secure a convenient pick-up time.
With the mobile order feature, you'll never have to sacrifice precious park time for a meal again!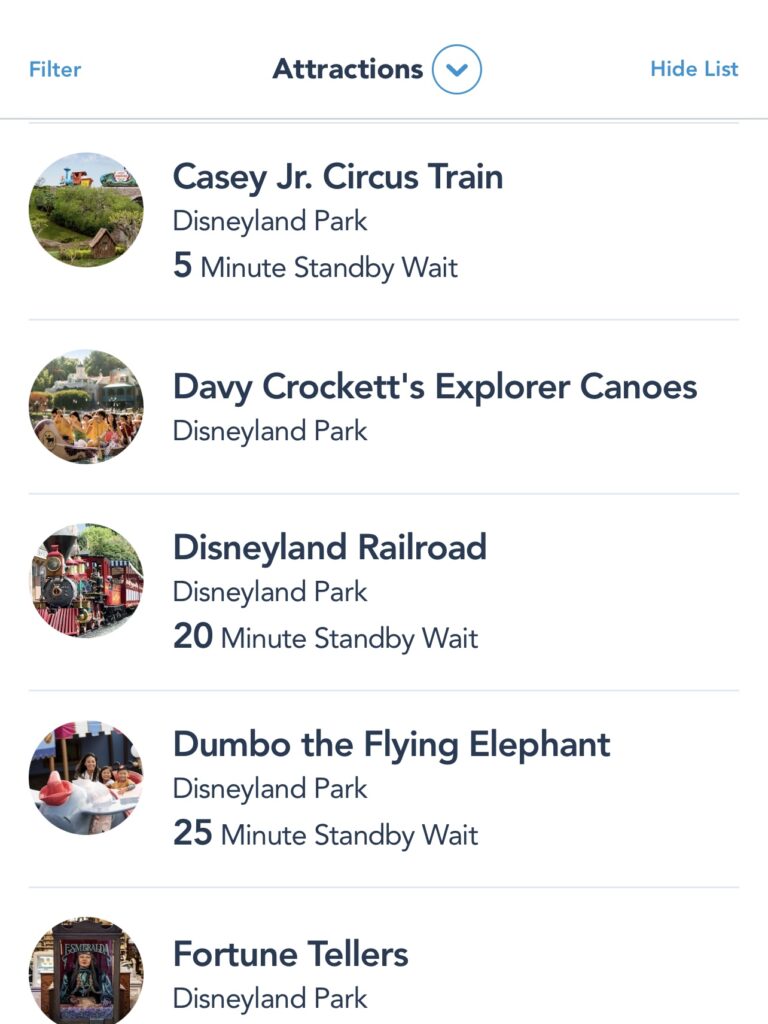 Take a Midday Break
Taking a break from Disneyland in the afternoon to return to your hotel for a nap or swim can be an excellent way to recharge your batteries and make the most of your overall experience and have a good time.
With the crowds and excitement that come with a day at the park, it's easy to get worn out and miss out on key attractions if you don't take a little time to rest and relax.
A mid-day break can help you feel refreshed and rejuvenated, allowing you to enjoy the evening festivities to the fullest. Additionally, a quick dip in the pool or a nap in your hotel room can provide a welcome respite from the heat and activity of the park, making your Disneyland vacation even more enjoyable.
Check out these amazing hotels within walking distance of Disneyland here.
Watch a Show
If you don't want to leave the parks for a break during the day, there are plenty of places to relax inside the parks. Try catching a show like "Tale of the Lion King" in Fantasyland Theater, the Enchanted Tiki Room in Adventureland, or Great Moments with Mr. Lincoln on Main Street USA.
These shows offer a great opportunity to be entertained while taking a rest and in the case of the Tiki Room and Great Moments with Mr. Lincoln, air conditioning!
What is the Weather Like at Disneyland in July
July is one of the warmest summer months to visit Disneyland, with average high temperatures in the high 80s to low 90s and average lows in the mid to high 60s.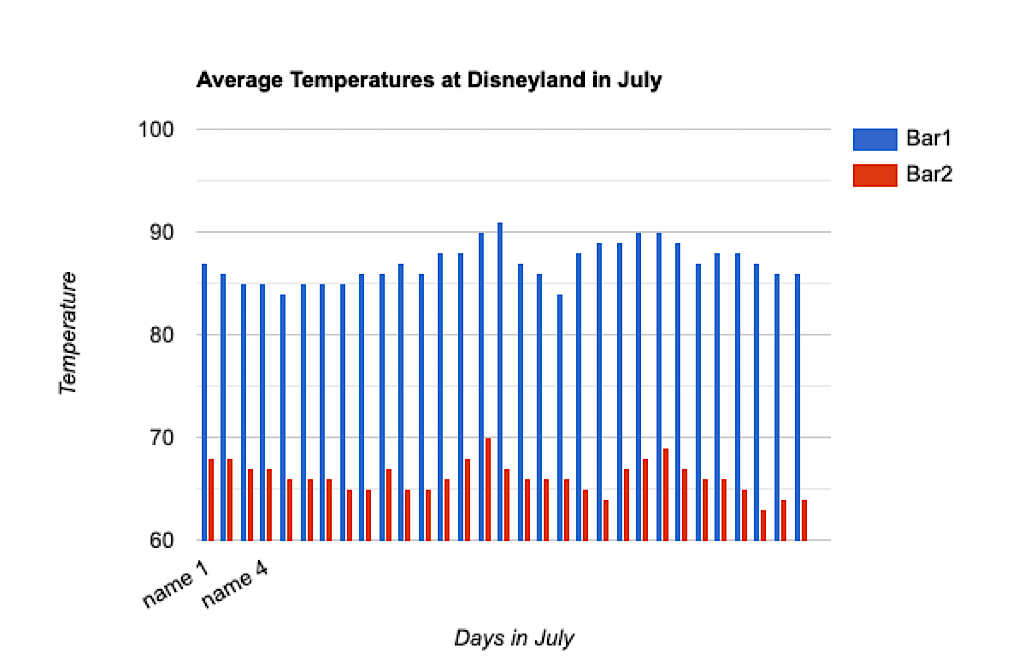 Looking ahead, the weather forecast for Disneyland in July calls for mostly sunny days with a few partly cloudy days scattered in. It looks like perfect weather to me!
But, the weather is always unpredictable and can change at any time. Make sure to check the current weather forecast before you leave, so you will know what to expect.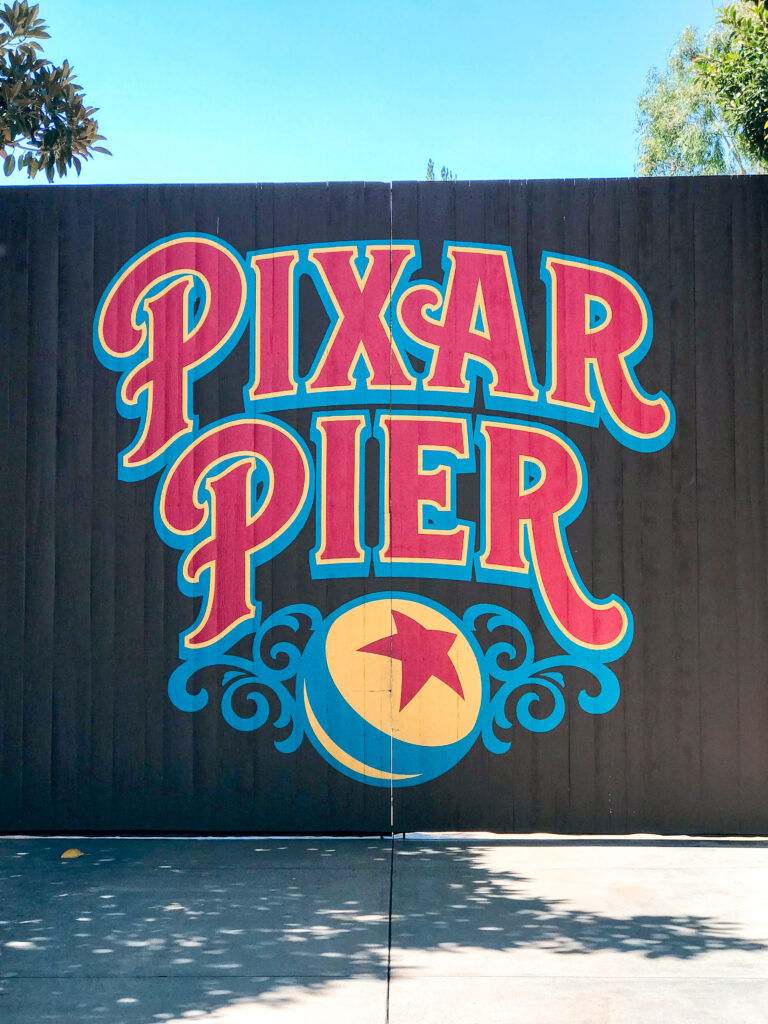 What to Pack for Disneyland in July
Packing for a trip to Disneyland in July can be a bit tricky due to the warm weather and the potential for occasional rain showers. Knowing what to pack is essential to ensure you're comfortable and prepared for all that the park has to offer.
With the right gear and attire, you can enjoy your vacation to the fullest without any discomfort or inconvenience. Below is a list of things that you will need to pack for July.
For my complete list, check out my post What to Pack for Your Disney Vacation , and also read about what I recommend to bring in your park bag. You can also find out my Amazon Hack or How to use Grocery Delivery at Disneyland that can save you money at Disney!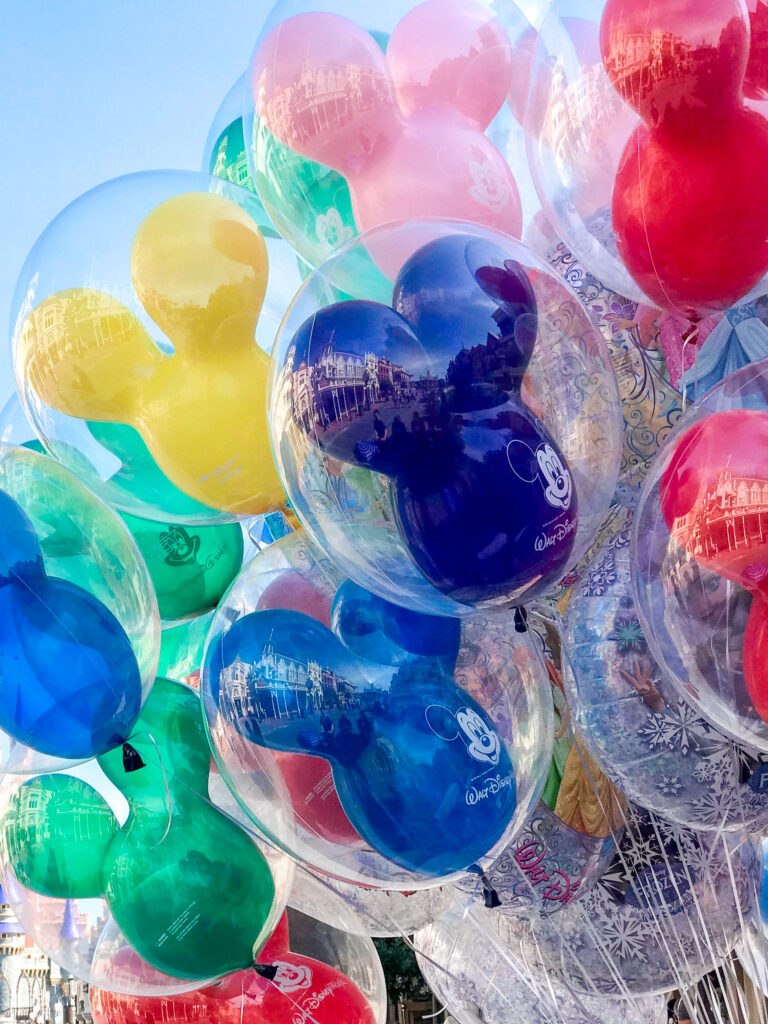 Pack Rain Protection
Although the weather forecast for Disneyland in July doesn't call for much rain in July, we all know that the weather will do what it wants to do. I like to be prepared with ponchos for my entire family and sometimes a small travel umbrella.
On one of our vacations, I thought that I had packed a disposable poncho for everyone, but forgot one. A big rainstorm hit and I ended up purchasing one from a gift shop at California Adventure, that was a lot more than what I would have liked to pay.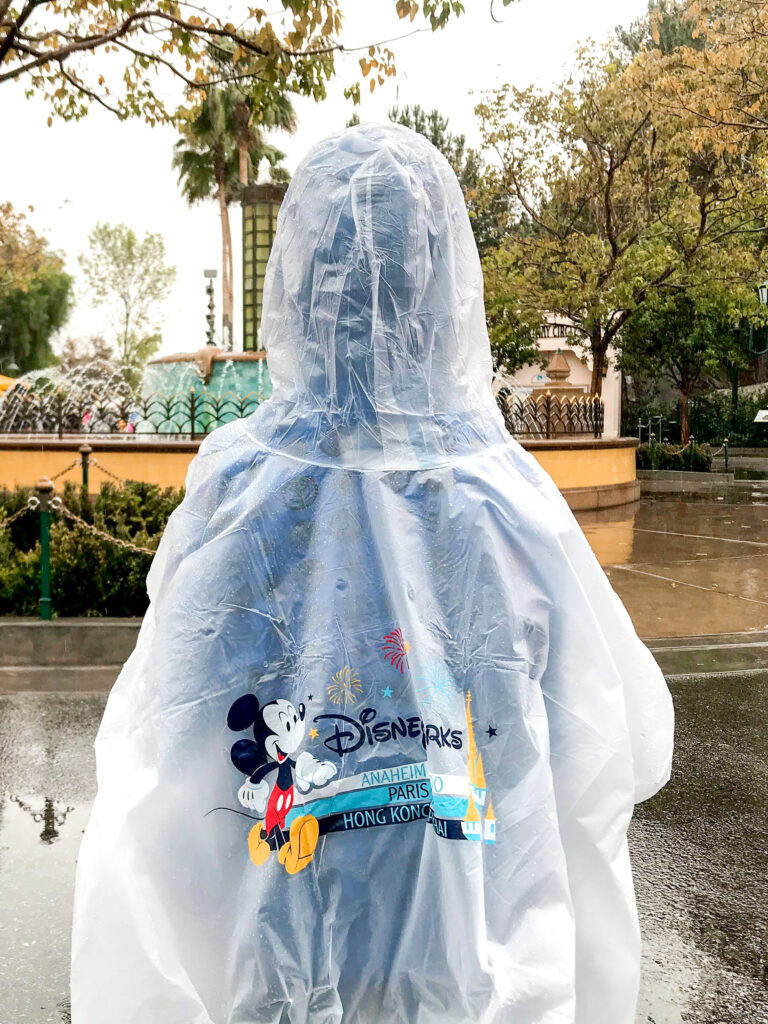 Ponchos also come in handy for rides like Splash Mountain and Grizzly River Run where you are guaranteed to get wet!
If you are bringing a stroller, you'll want to be prepared to protect it from the rain as well. You can do this easily with a shower curtain liner and clothes pins from the dollar store, or you can buy a universal stroller cover like these from Amazon.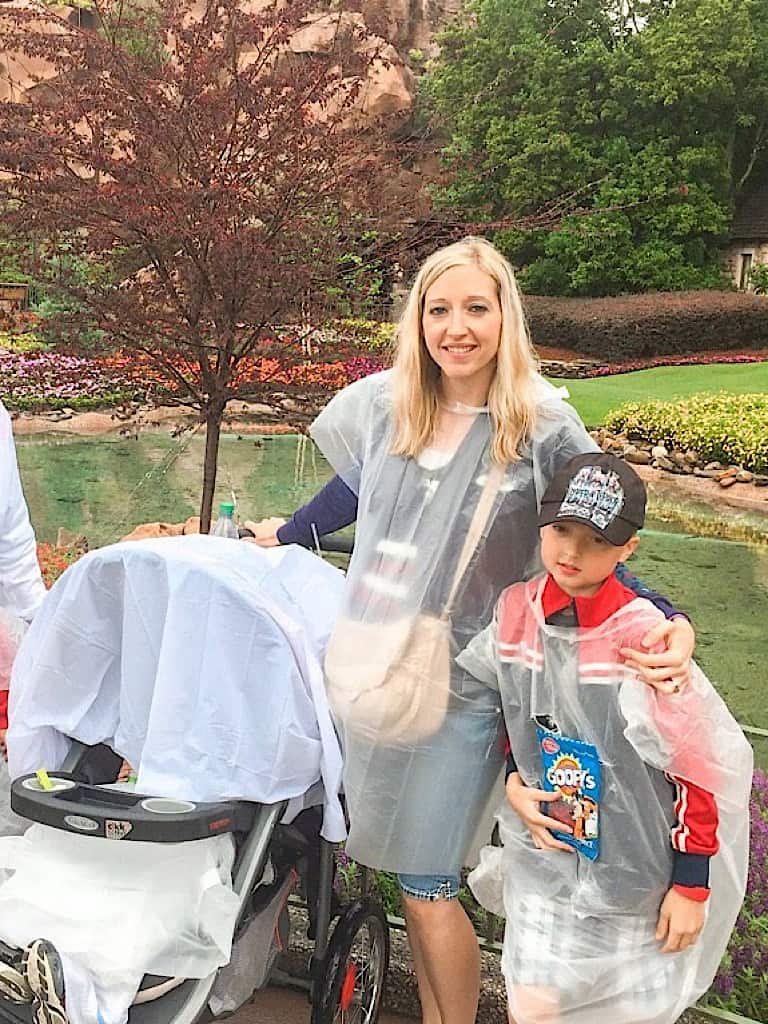 Pack Sun Protection
When it comes to packing for a trip to Disneyland in July, it's important to keep the California sun in mind. The hot and dry weather can be intense, with temperatures often reaching into the 90s, making it essential to come prepared for the UV rays.
Be sure to pack sunscreen with at least an SPF of 30 or higher, and apply it liberally on exposed skin every few hours throughout the day.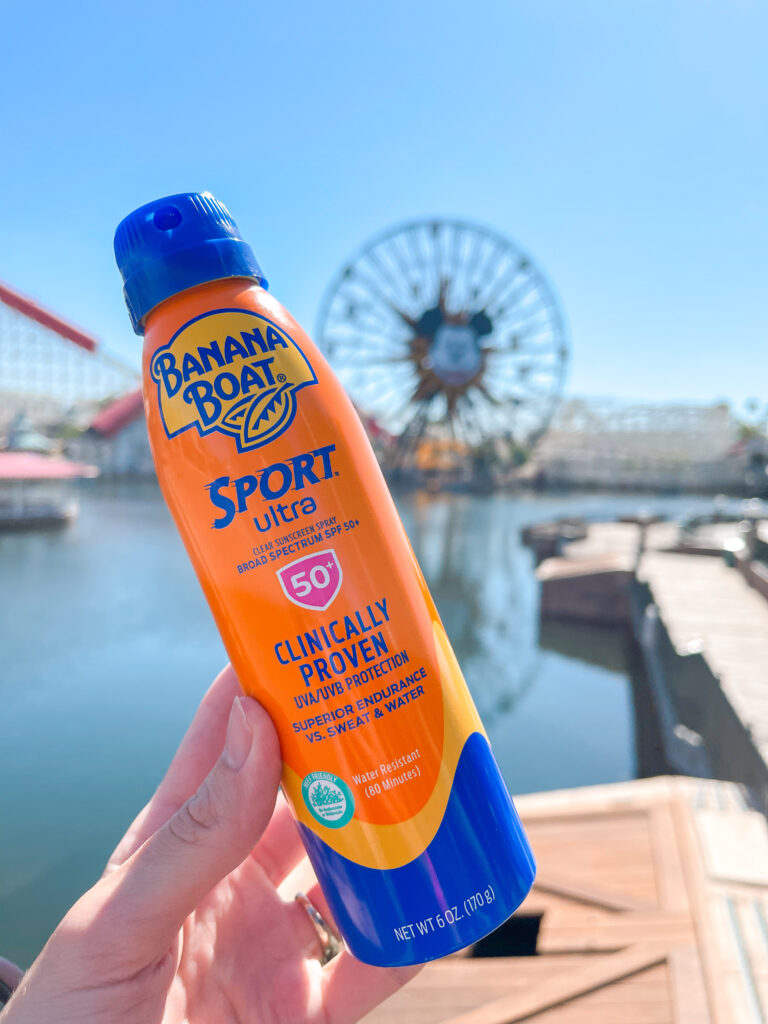 A wide-brimmed hat and sunglasses are also great additions to your packing list to help protect your face, neck, and eyes from the sun's harsh rays.
Don't forget to bring extra sunscreen, hats, and sunglasses for your kids as well. Nothing can spoil a magical vacation faster than a nasty sunburn, so make sun protection a top priority when visiting the park.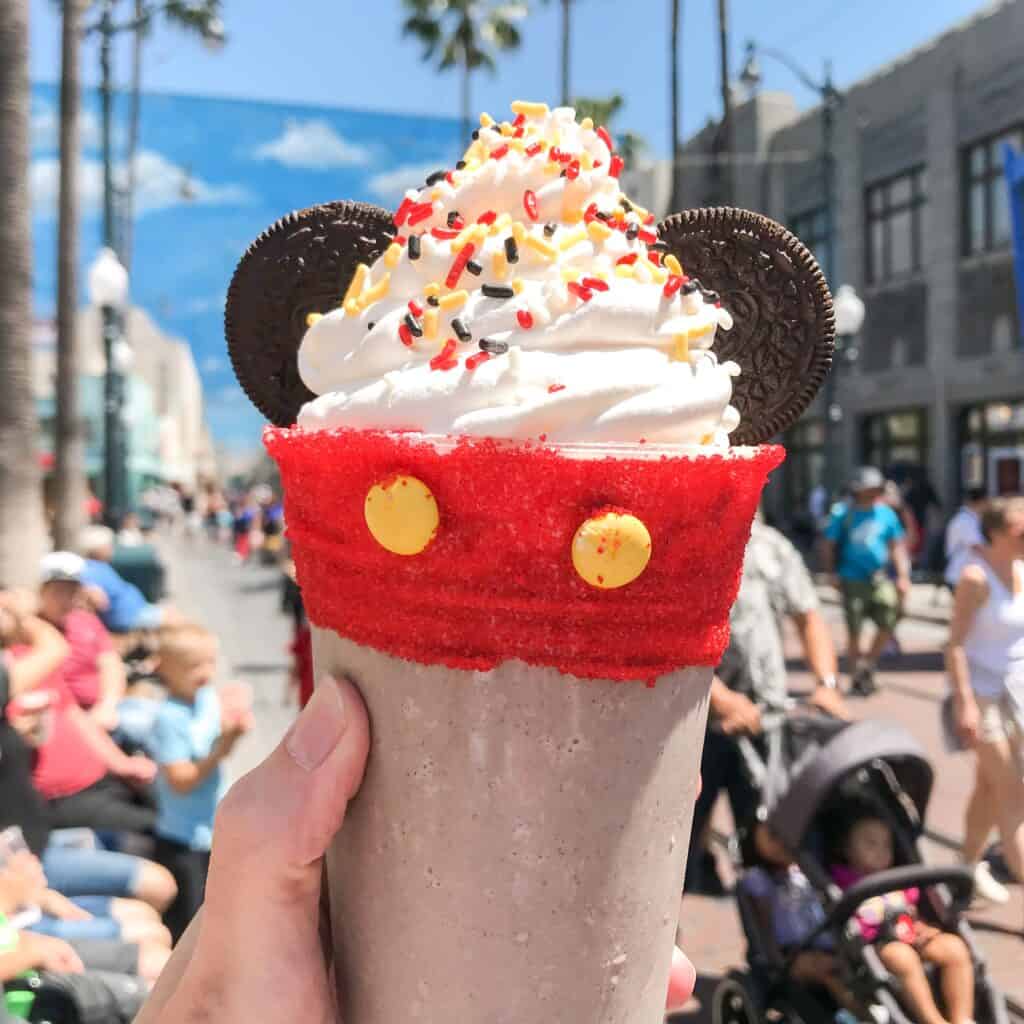 How to Keep Cool at Disneyland in July
Going to Disneyland is a magical experience for people of all ages, but visiting during the hot month of July can be challenging. With temperatures soaring up to the 90s, it's essential to take measures to stay cool and comfortable throughout your visit.
Fortunately, there are plenty of options available for guests to beat the heat.
Stay Hydrated
Staying hydrated is key in the hot weather, so be sure to carry a refillable water bottle with you at all times. You can take full advantage of Disney's free ice water and cup refills throughout the park.
You can also order a case of water bottles with grocery delivery and keep them in the refrigerator at your hotel. You can get a backpack with a cooler to keep them cold while you are at the parks.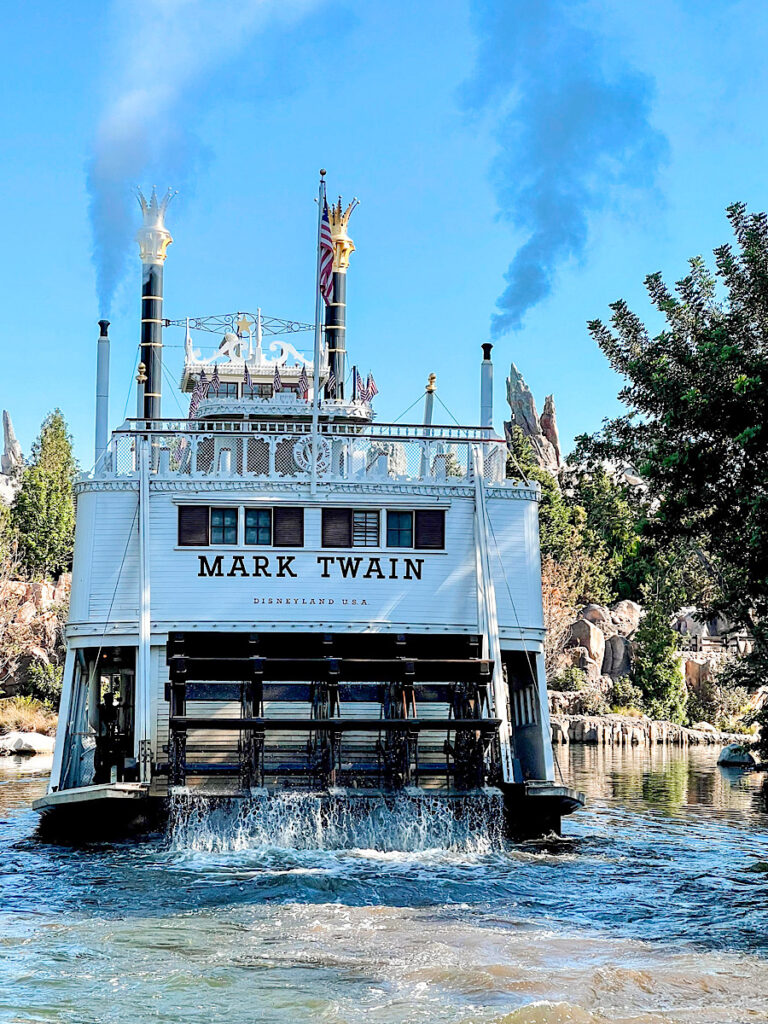 Neck Fan
I love my neck fan that I got from Amazon! It's so convenient to wear and it helps keep the air cool around your face. It runs on batteries, so it won't have any cords in the way during your time at the park.
There are many different types of neck fans available online, so make sure to find one that works best for your needs.
Take Frequent Breaks in the Shade
It's important to take frequent breaks in the shade throughout the day, so look for covered areas with seating whenever possible. The outdoor seating at most restaurants is a great way to take a break from the heat and enjoy some delicious food and drinks.
Also, don't forget to take advantage of the many attractions inside and out of the park that offer air conditioning. These rides will help you cool off and stay refreshed during your visit.
Wear Light Clothing
It's important to wear light-colored clothing when visiting Disneyland in July. Look for fabrics such as linen or cotton, which are lightweight and breathable. Avoid dark colors, as they absorb more sunlight and will make you feel hotter than normal.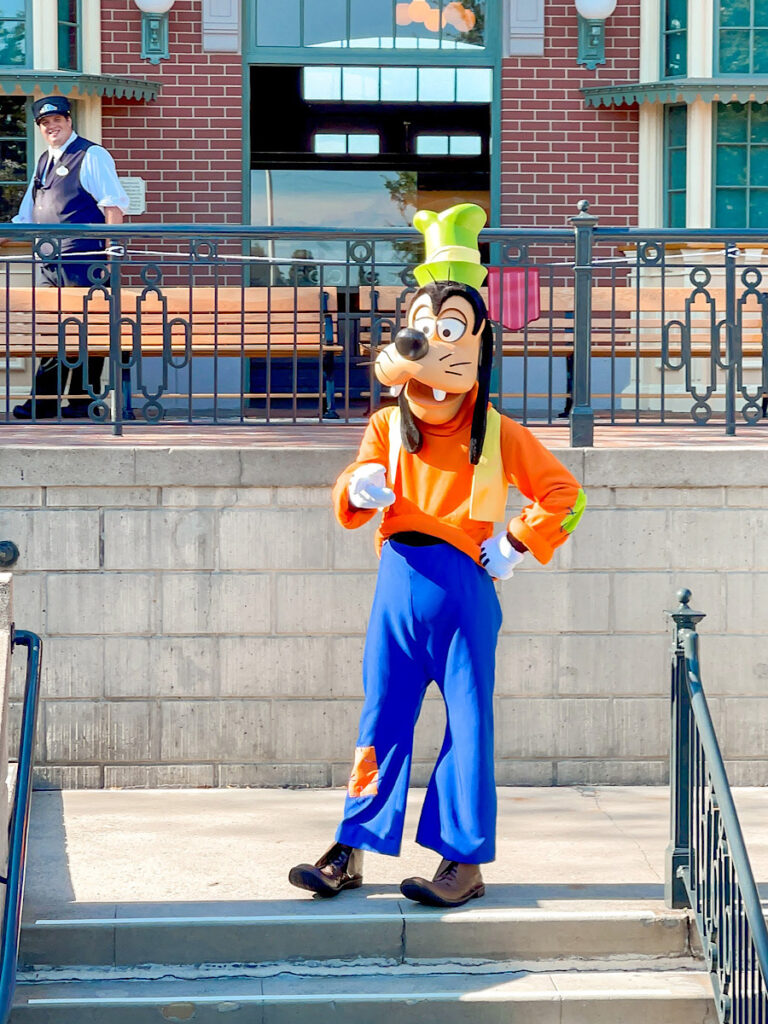 Cooling Towel
Cooling towels are a great way to cool down quickly in the hot weather. They come in handy when visiting the park, as they will help you stay dry and cool throughout your time there.
Be sure to purchase one from an outdoor store or from Amazon before your trip so you can make the most of your visit and enjoy all that Disneyland has to offer.
Misting Fan
Misting fans are also a great way to stay cool in the hot weather. They spray a fine mist of water that helps keep you refreshed and cool, even in the hottest of temperatures.
You can find them at many outdoor stores or online on Amazon, and they make a great addition to any packing list for your Disneyland trip in July.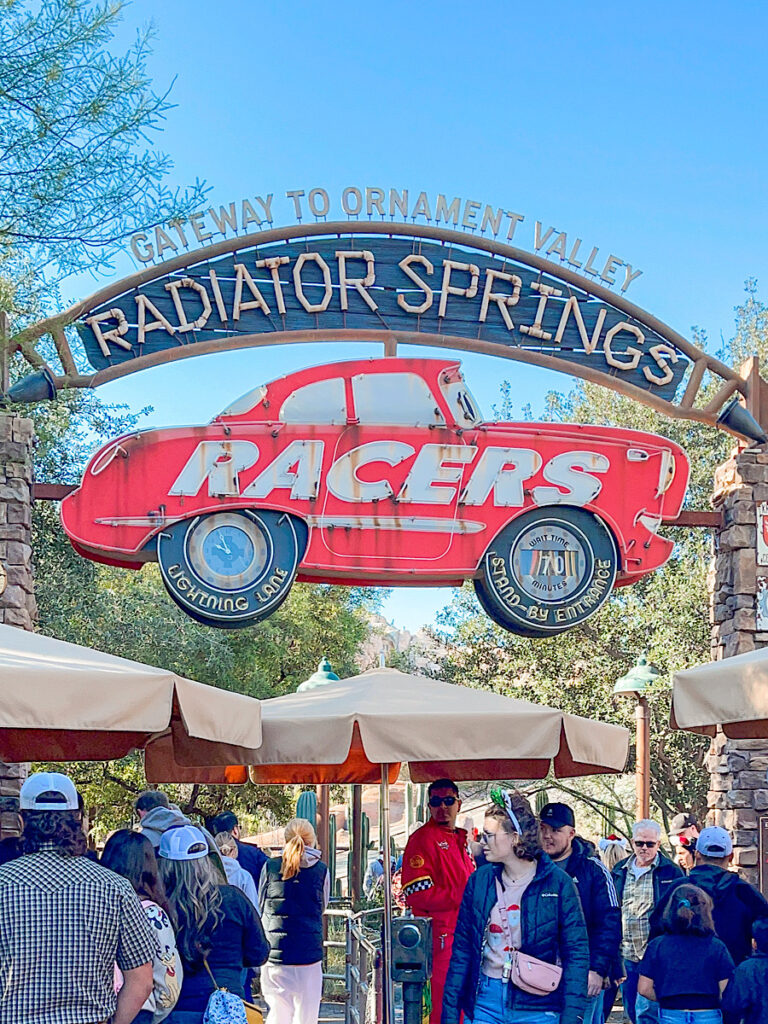 What to Wear at Disneyland in July
While sunny skies and hot weather are the norm during this time of year, visitors can also expect occasional bouts of humidity and afternoon thunderstorms.
It's important to dress appropriately for the heat. Below are some ideas of what to wear at Disneyland in July.
Comfortable Shoes
Wear a pair of comfortable shoes that are made with breathable materials. Sandals, tennis shoes, or any other type of lightweight shoe is ideal for navigating the park in hot weather.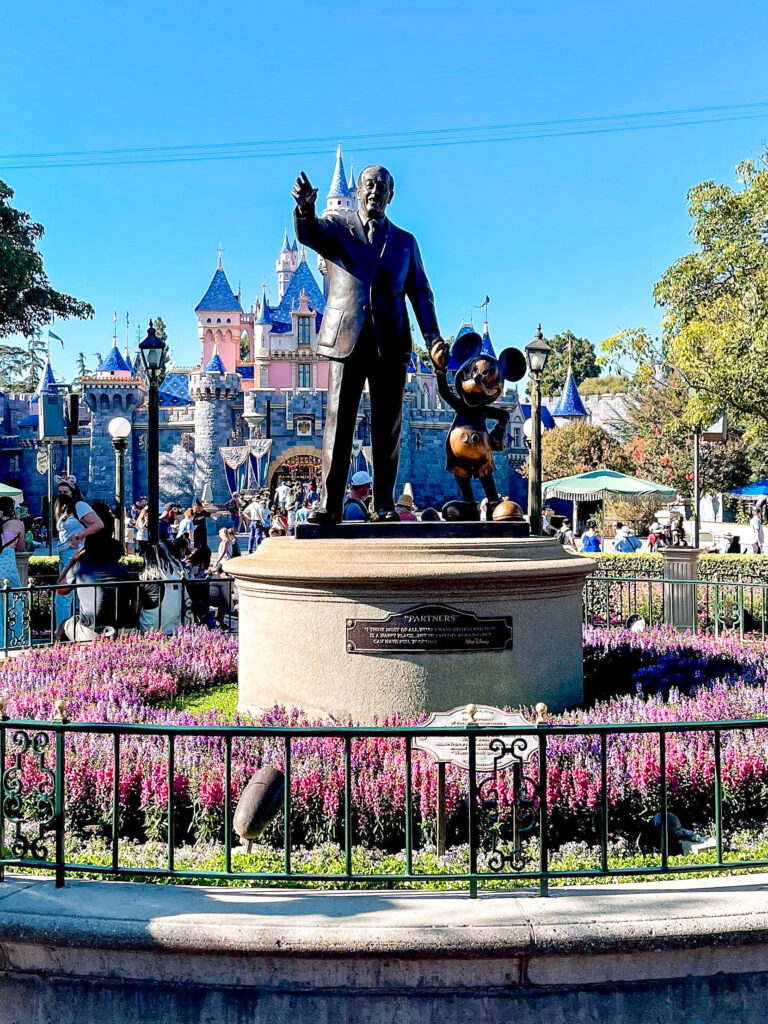 Short Sleeved Shirts
Shirts with short sleeves or tank tops are ideal for hot weather. Choose lightweight and breathable materials such as linen or cotton to keep you cool throughout your visit.
Shorts, Capris, and Skirts
When it comes to bottoms, opt for shorts, capris, or skirts. These pieces are perfect for staying cool in the heat and are great for exploring the park without feeling too hot.
Light Jacket
It may be hot in the day, but it can get cooler in the evening. Make sure to wear a light jacket or sweater when you're out at night so you don't get too cold.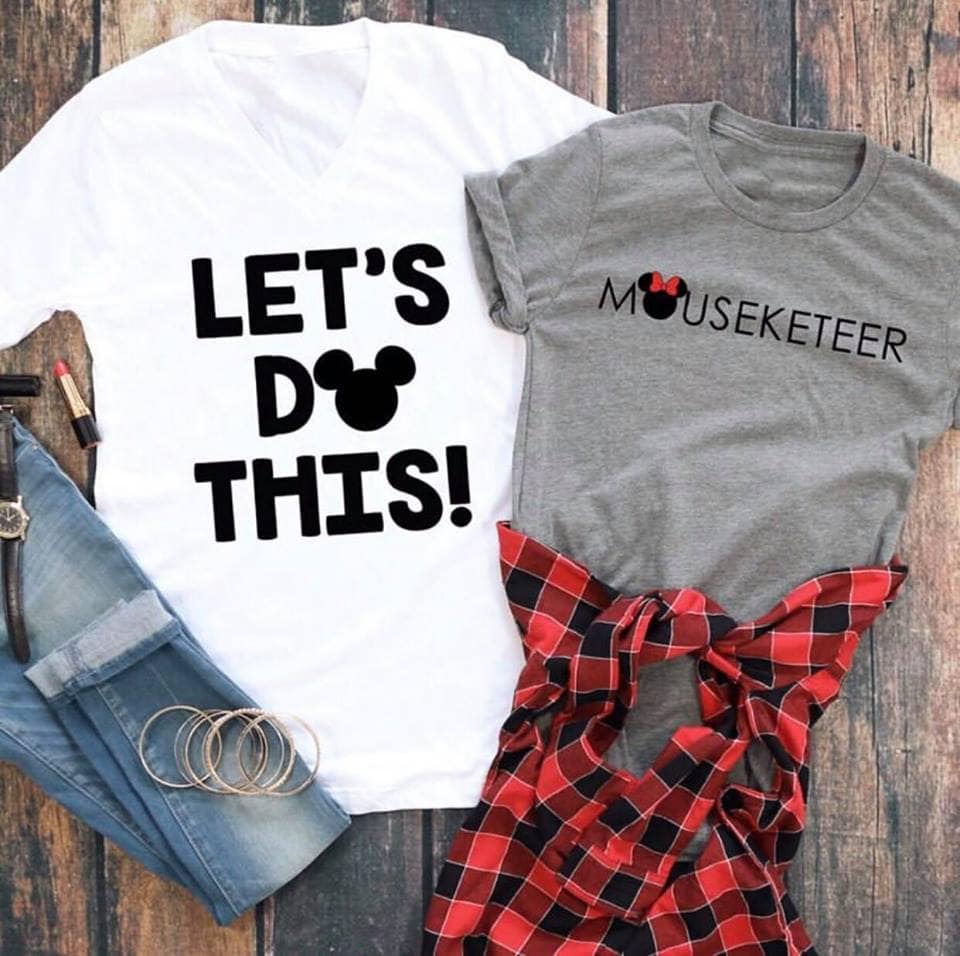 Where to Get Affordable Disney Shirts
Speaking of what to wear to Disneyland, I like to check out Jane.com for adorable and affordable Disney vacation t-shirts! I have found so many cute shirts for around $20.
Just head to Jane.com and type "character" or "vacation" into the search bar and all of the cute Disney stuff should show up!
You can also find some really cute options for the whole family on Amazon. Check out my Amazon shop here.
Disneyland Park Hours in July
Here are the projected hours for Disneyland Park and Disney California Adventure Park in July. The summer months always offer longer hours, which is an advantage to visiting at this time. As always, these hours are subject to change, so check Disneyland's website for current information.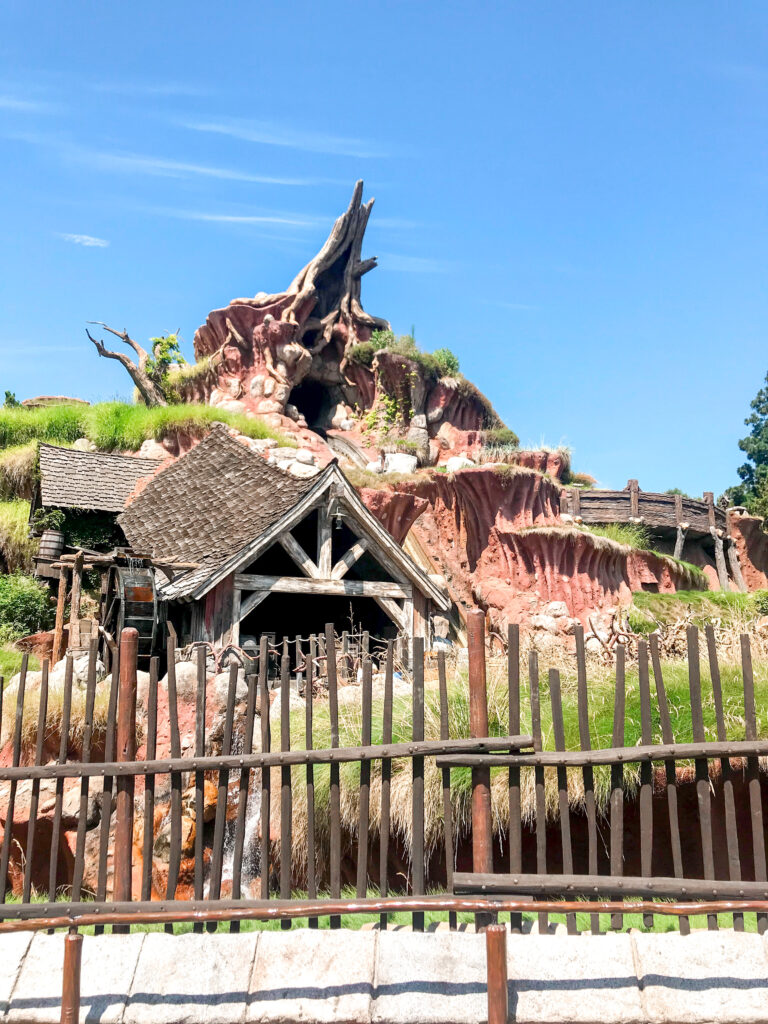 Disneyland Park
Open from 8:00 am – 12:00 am
Early Entry 7:30 am – 8:00 am
Park Hopper Hours 11:00 am – 12:00 am
Disney California Adventure Park
Open from 8:00 am – 10:00 pm
Early Entry 7:30 am – 8:00 am
Park Hopper Hours 11:00 am – 10:00 pm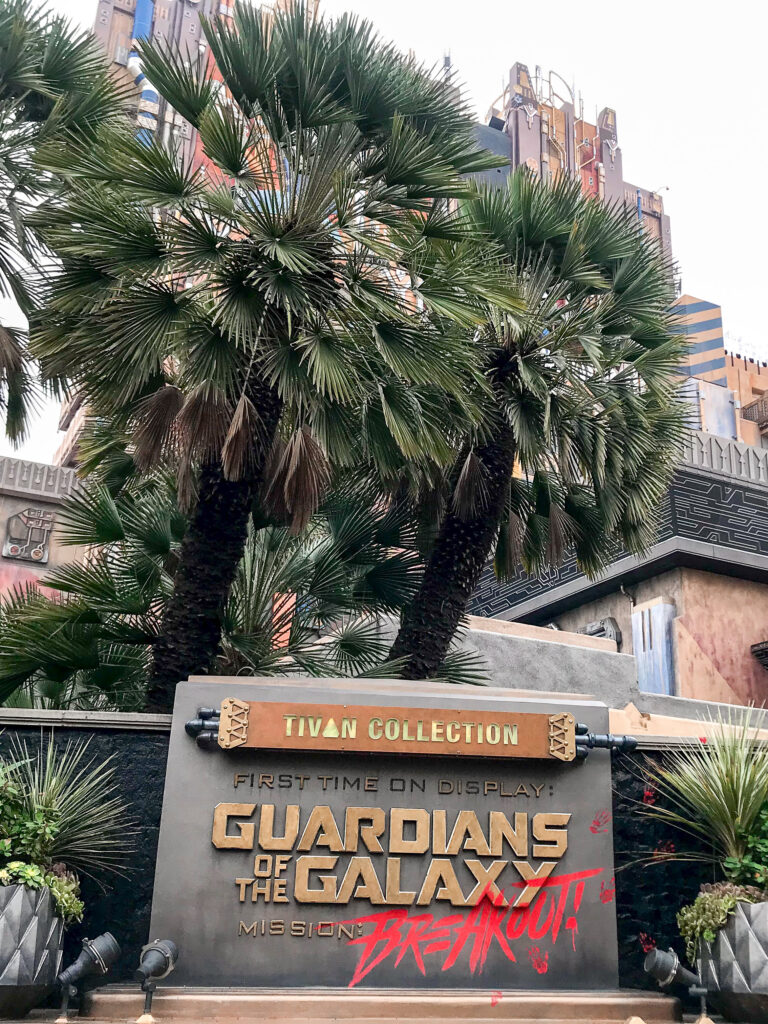 Rides Closed for Refurbishment
I love that Disneyland takes pride in its parks and attractions. Because of this, there are usually a few rides at both parks that are closed for refurbishment at different times throughout the year. Here are the projected ride closures for July 2023.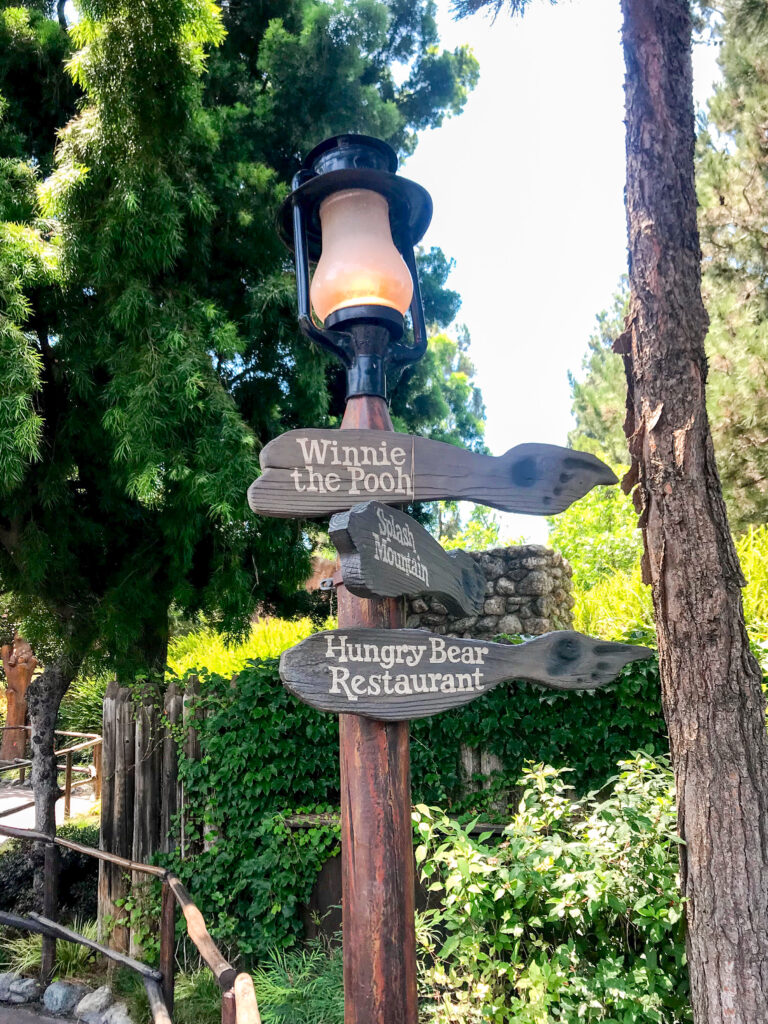 Ride Closures July 2023
Mint Julep Bar
French Market Restaurant
Tarzan's Treehouse
Peter Pan's Flight
Splash Mountain
Stay up to date with ride closures on Disneyland's website here.

Disneyland Ticket Savings
There are not a lot of Disneyland ticket discounts out there, but they can be found if you know where to look.
Get Discount Disneyland Tickets Here
Make sure that if you buy Disney tickets from a third party, that they are an authorized ticket seller.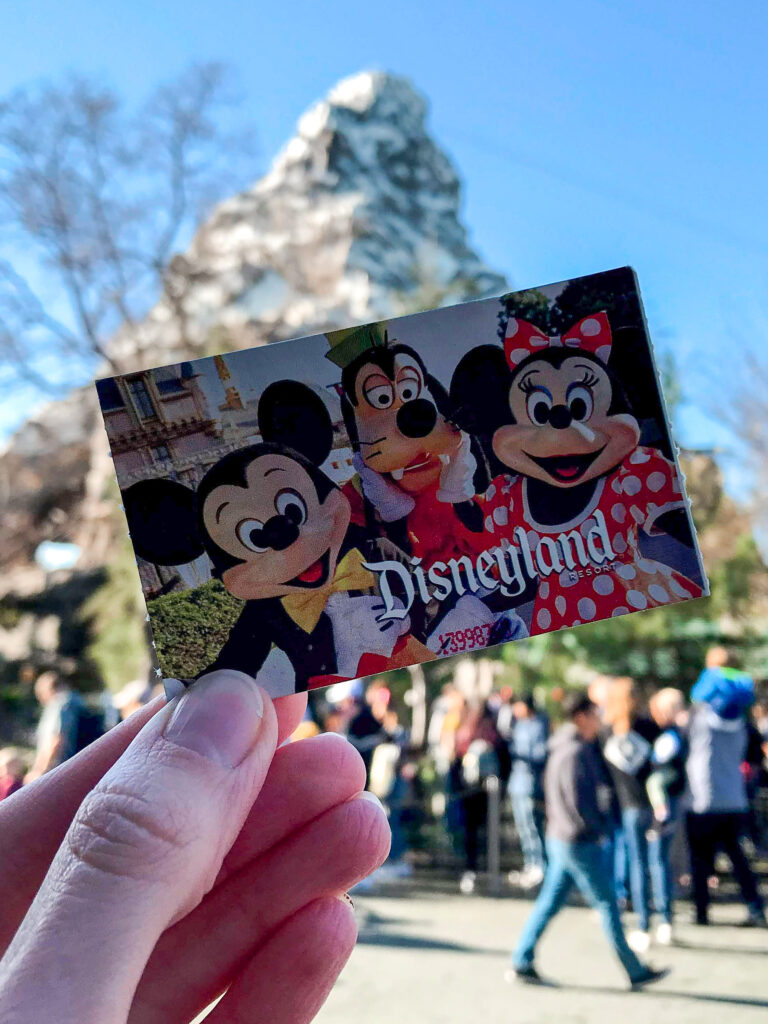 I buy my park tickets from Get Away Today. Their ticket prices are always a few dollars less than Disneyland's gate prices and are refundable if booked in a vacation package with their Peace of Mind plan.
Get Away Today. is almost always offering some kind of special on tickets and/or hotel vacation packages. Use the promo code: Clubhouse10 to get an extra $10 off any 2-night or longer Southern California vacation package. (Hotel and tickets to qualify for the discount)
hojo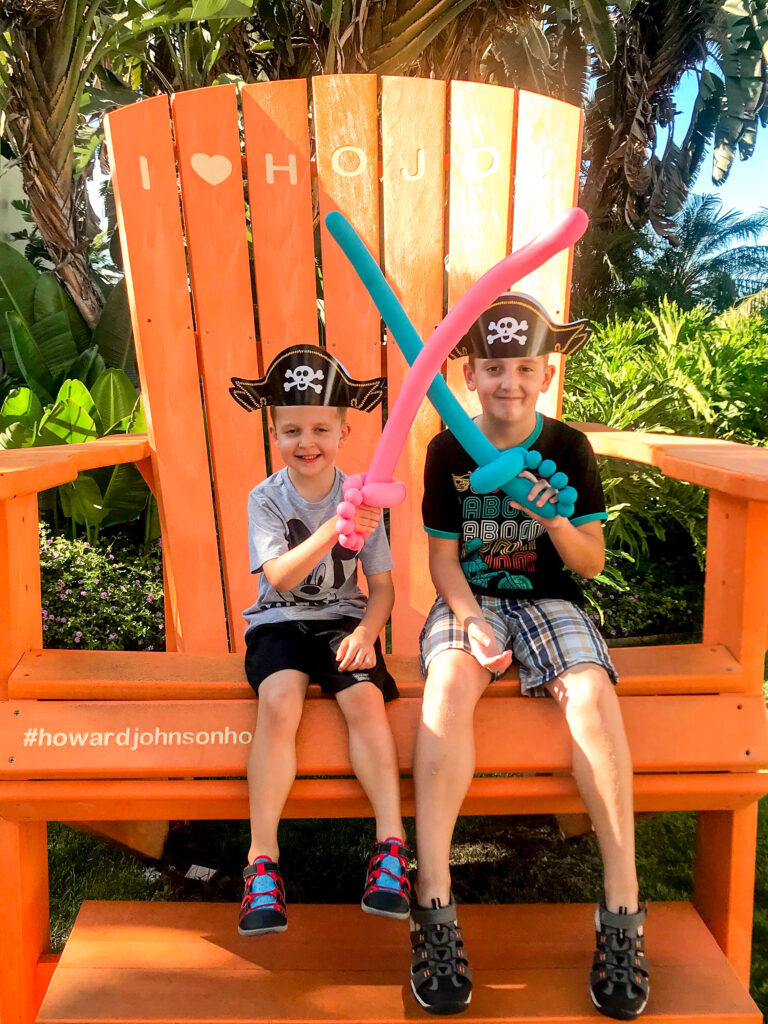 Disneyland Area Hotels I Recommend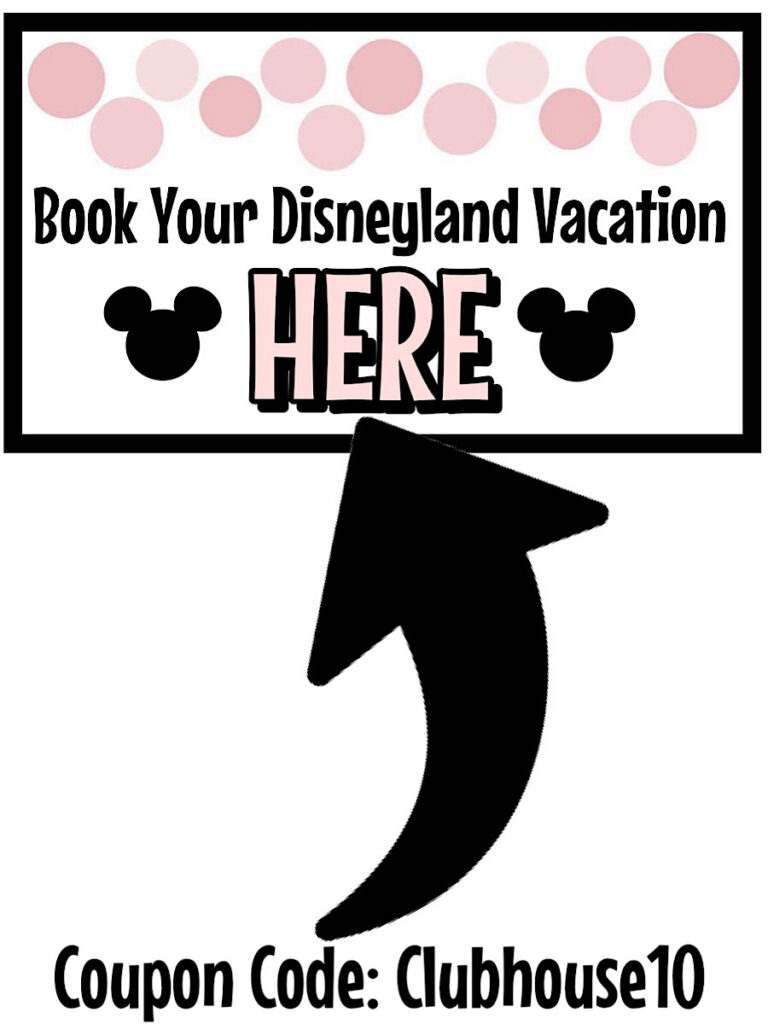 Frequently Asked Questions
What is the weather like at Disneyland in July?
July is typically one of the warmest months at Disneyland, with temperatures reaching up to the 90s.
How busy is Disneyland in July?
July is one of the busiest months at Disneyland due to summer vacation and holiday crowds.
What should I wear to Disneyland in July?
Dress for hot weather, including lightweight, breathable clothing and comfortable shoes. Don't forget a hat, and sunscreen.
Does Disneyland offer any indoor attractions to escape from the heat?
Yes, Disneyland offers many indoor attractions, including air-conditioned theaters, rides, and shows.
Can I bring my own water bottle into Disneyland?
Yes, guests are allowed to bring their own refillable water bottles into the park.
What time does Disneyland close in July?
The park's closing time varies depending on the day and special events. Be sure to check Disneyland's official website for updated park hours.
Can I rent a stroller or wheelchair at Disneyland?
Yes, strollers and wheelchairs are available for rent at Disneyland.
Final Thoughts
July is a great time to visit Disneyland and enjoy the summer weather. Be sure to dress for the heat, bring your own refillable water bottle, and check out Jane.com for affordable Disney vacation shirts.
Make sure you also review the projected ride closures before your trip so you can plan your day accordingly and don't forget to book your Disneyland vacation here!