Wondering what it is like to go to Disneyland in December for Christmas? Read my Disneyland December trip review including both Disneyland Park and Disney California Adventure Park. I'll let you know if Disney Genie+ is worth the cost!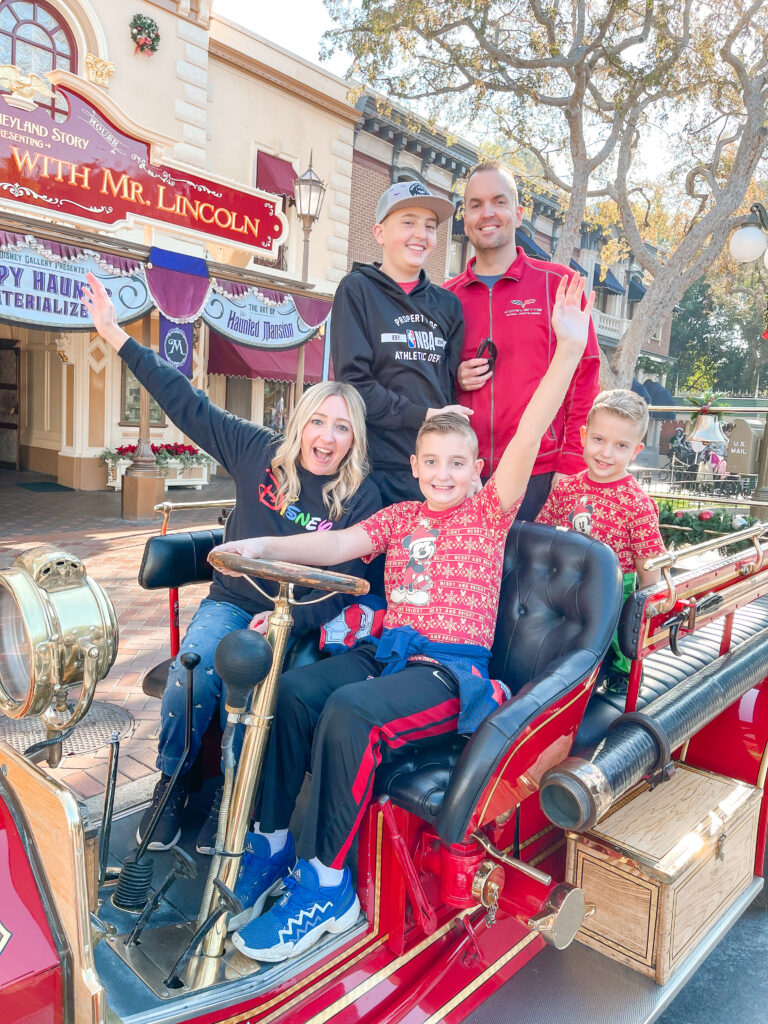 This post may contain affiliate links. When you click on these links, I get a small percentage back at no cost to you! For more information see my disclosure policy.
Hey everyone, its Mindy from Mommy Mouse Clubhouse.com and today I am going to show you how we spent the day at Disneyland in December, just before Christmas.
If you are looking for more Disney fun, please make sure you are subscribed on YouTube and have turned on notifications.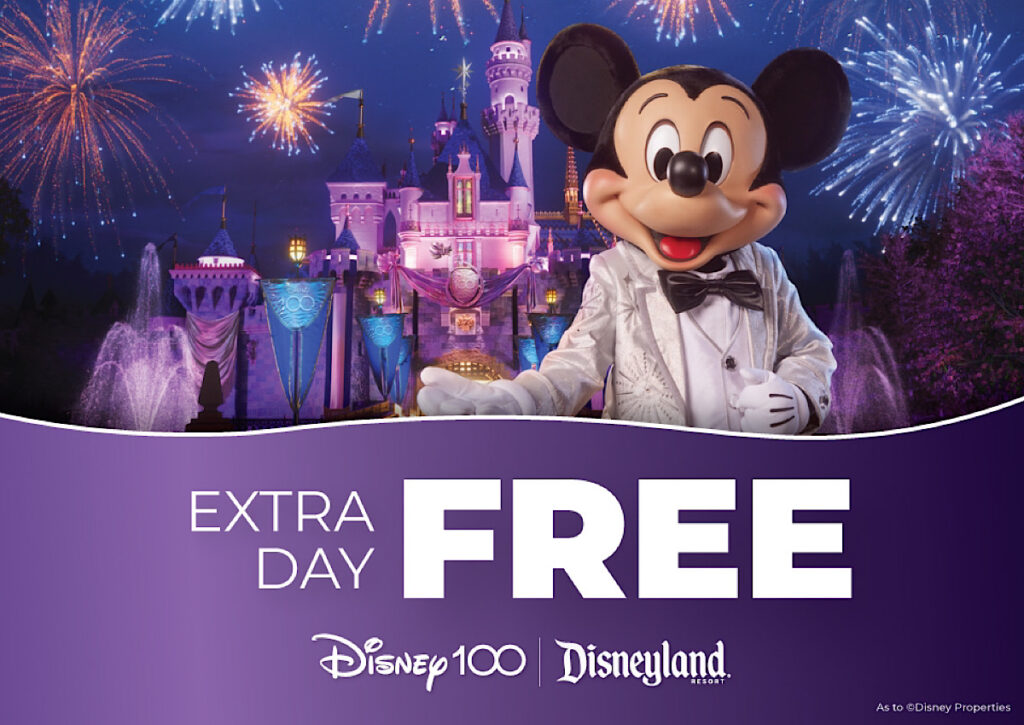 To celebrate Disney100, you can get an EXTRA DAY FREE when you purchase tickets from Get Away Today. Combine this deal with a hotel stay and use code: Clubhouse10 to save even more!
On my channel you can find more Disney tips, hotel reviews, Disney food and more! You can also check out www.MommyMouseClubhouse.com to read all of my Disney tips & tricks.
Check out the end of this post for a link to get discount Disneyland tickets and savings on Disneyland area hotels!
Watch the Video: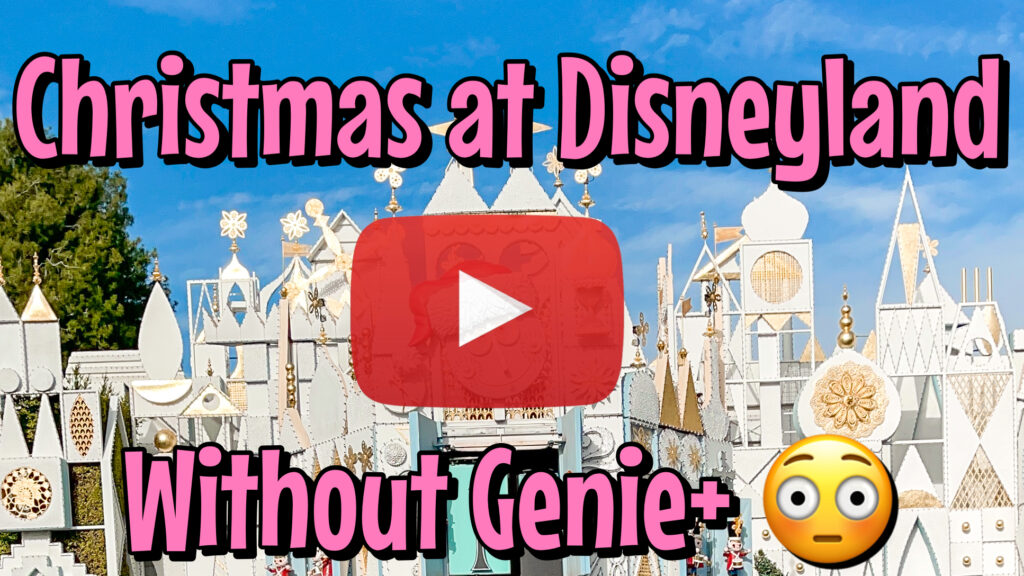 Disneyland Christmas Decorations
My favorite part about visiting Disneyland at Christmas time is all of the beautiful decorations. Disney goes all out to fill the park with Christmas magic. It looks even prettier at night!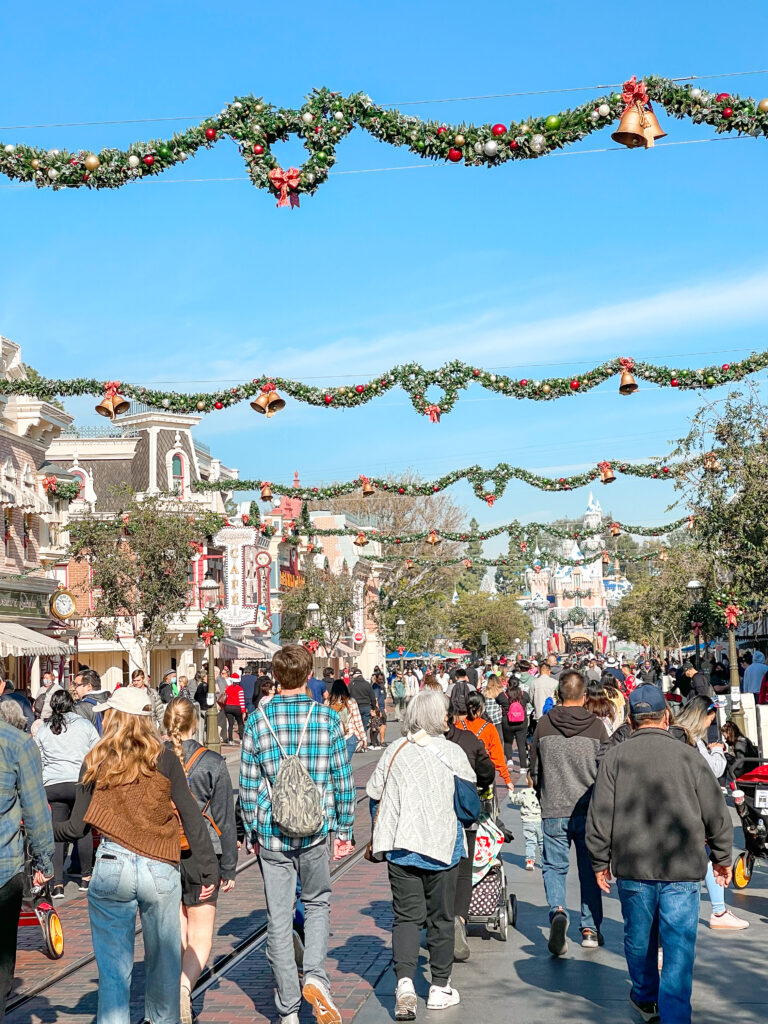 As we were walking down Main Street U.S.A., we happened to hear the Disneyland Marching band coming up behind us, led by our favorite mouse, Mickey dressed in his winter attire! The band played classic Christmas songs, which was so fun this time of year.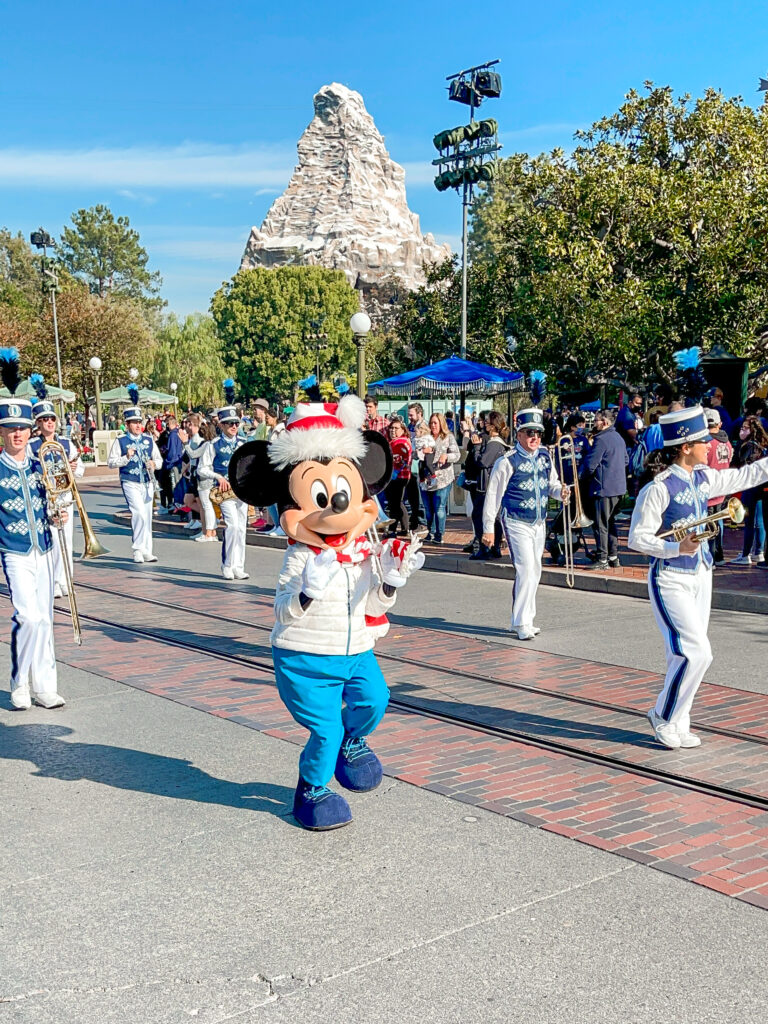 Matterhorn Bobsleds
After checking wait times for rides in the Disneyland app, we decided to head to Matterhorn Bobsleds and utilize the Single Rider Line.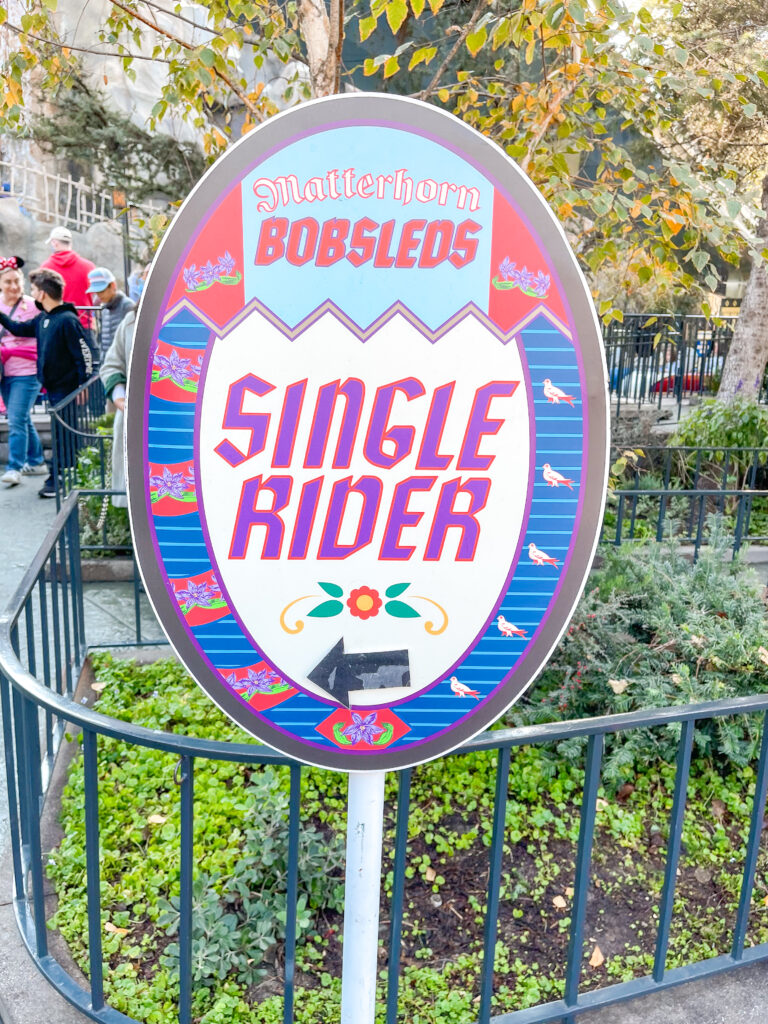 The wait time was posted as 60 minutes, but by using the single rider line, we basically walked right on. My oldest two were in the same train, and my youngest son and I ended up riding front and back with each other.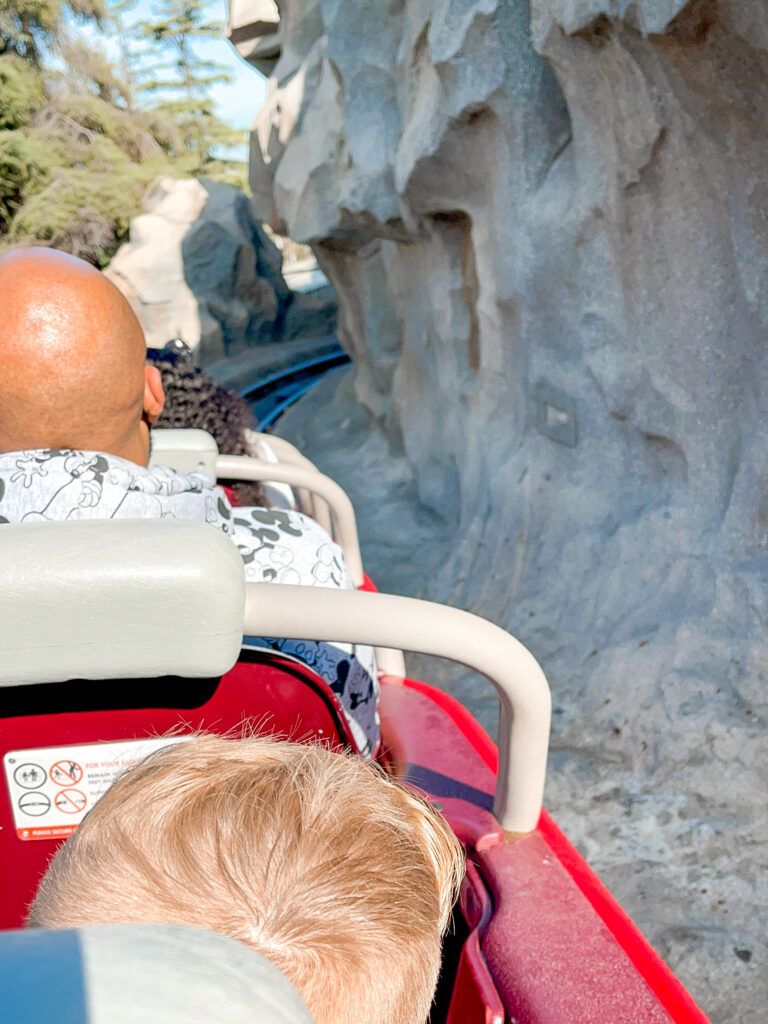 When we reached the end of the ride, the cast member at the exit asked if our entire train wanted to ride again, so of course we said yes!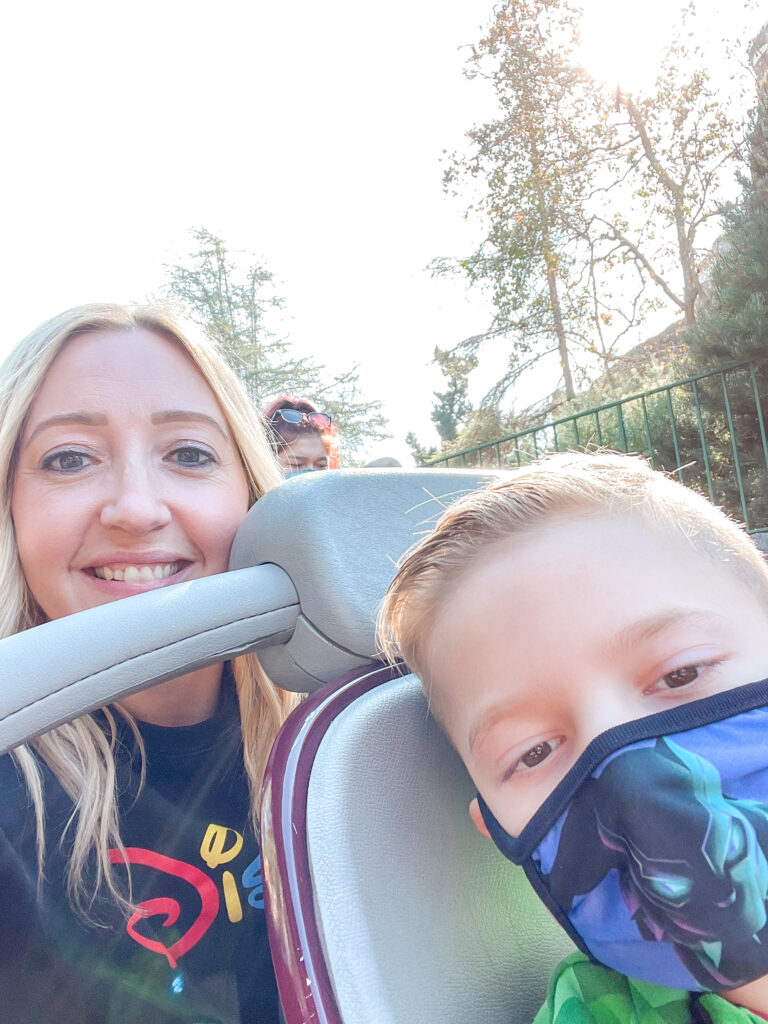 Space Mountain
With the great luck we had in the single rider line for the Matterhorn, we decided to check on the single rider line for Space Mountain.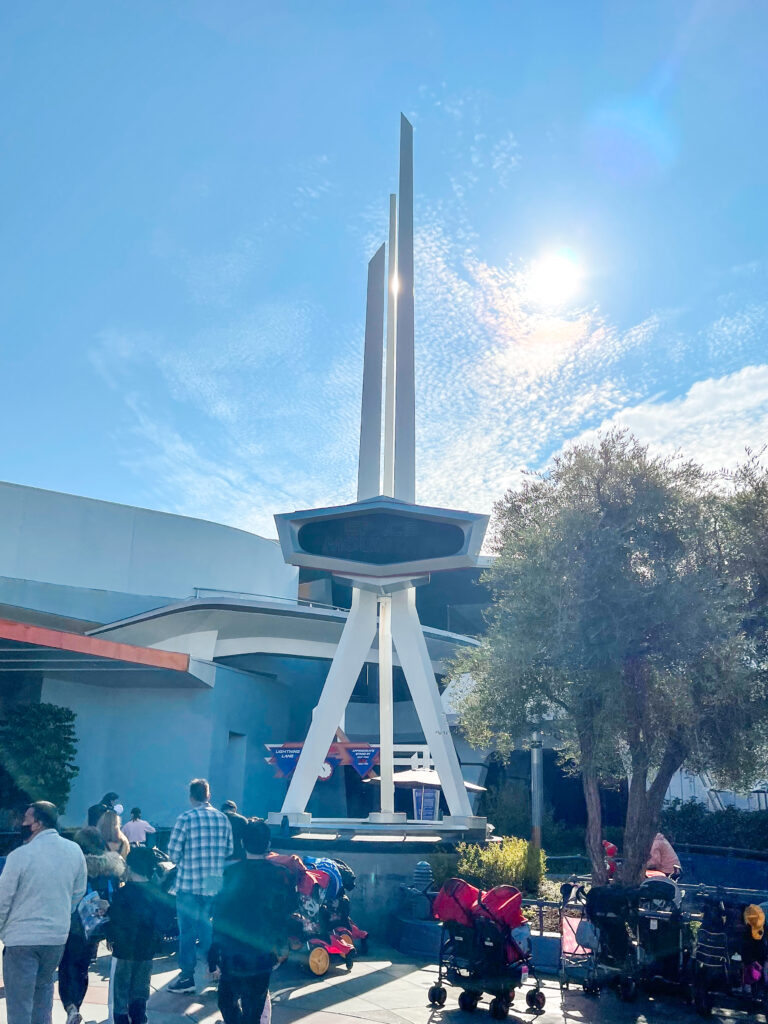 Unfortunately, we were told that there was no longer a single rider line for that attraction. The stand-by line had a posted wait time of 60 minutes, so we decided to just wait.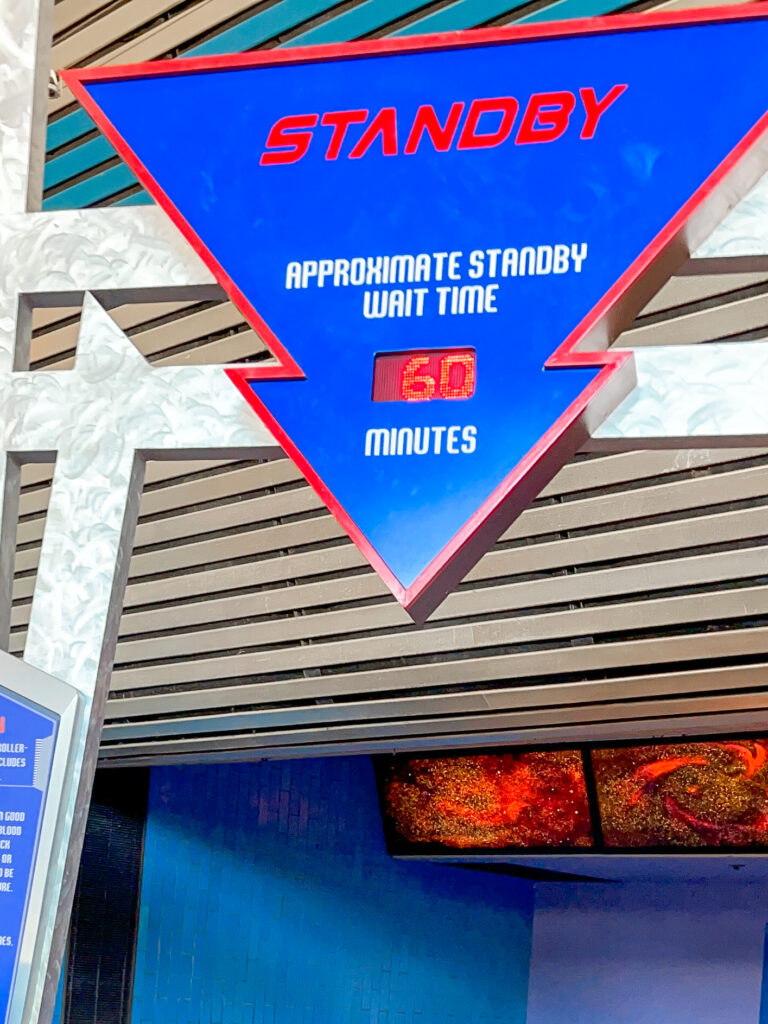 Disney Genie+ was available to purchase during our visit, which helps you skip the line for an extra $20 per person, per day, but I was not really excited about spending an additional $100 per day for the five of us, on top of the price for our ticket, so we opted to not use the service.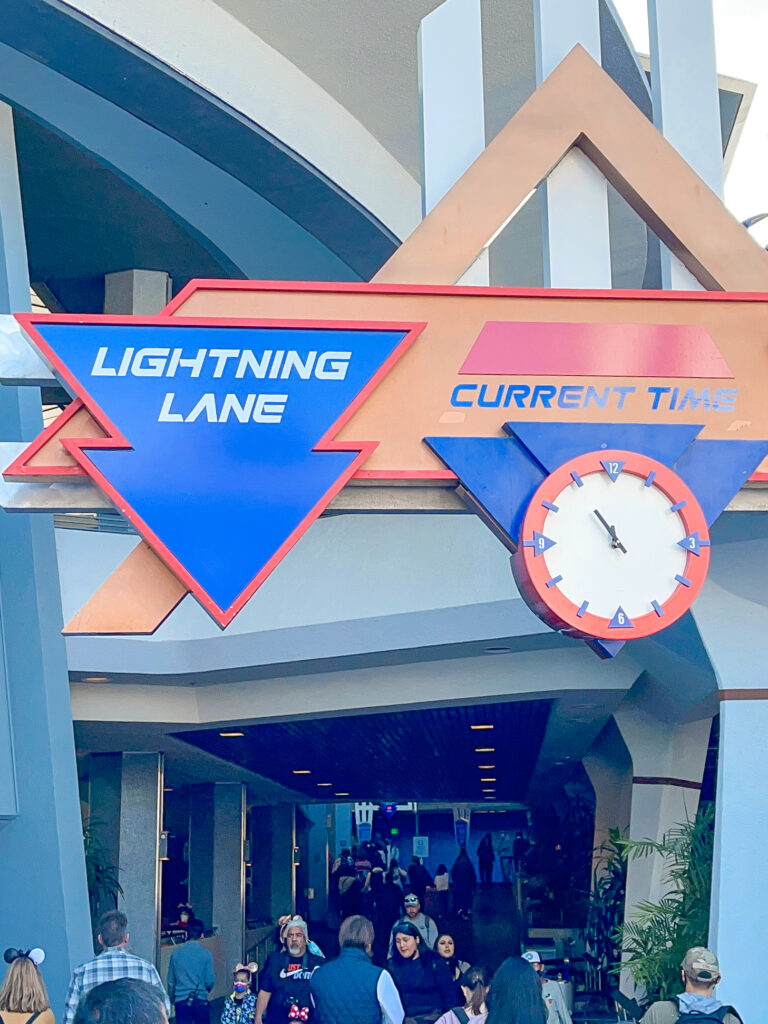 How do you feel about the new Disney Genie+ paid service? I'd love to know your thoughts down in the comments.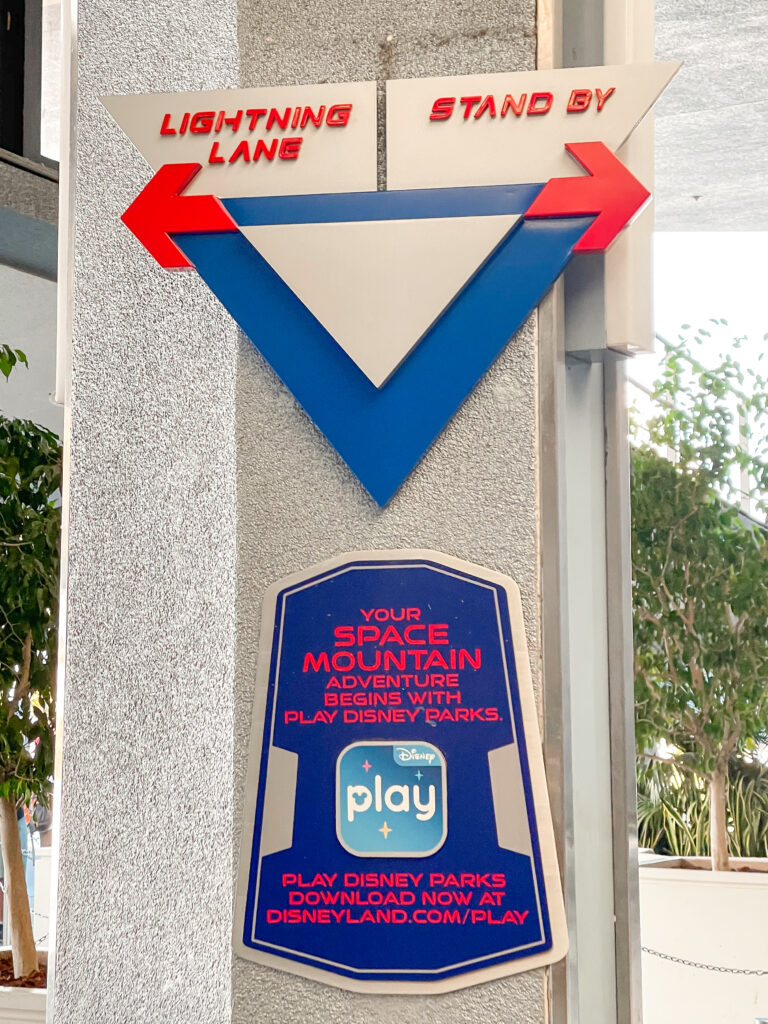 Our wait time for Space Mountain did not end up being 60 minutes, we actually waited 90 minutes, but were finally able to ride.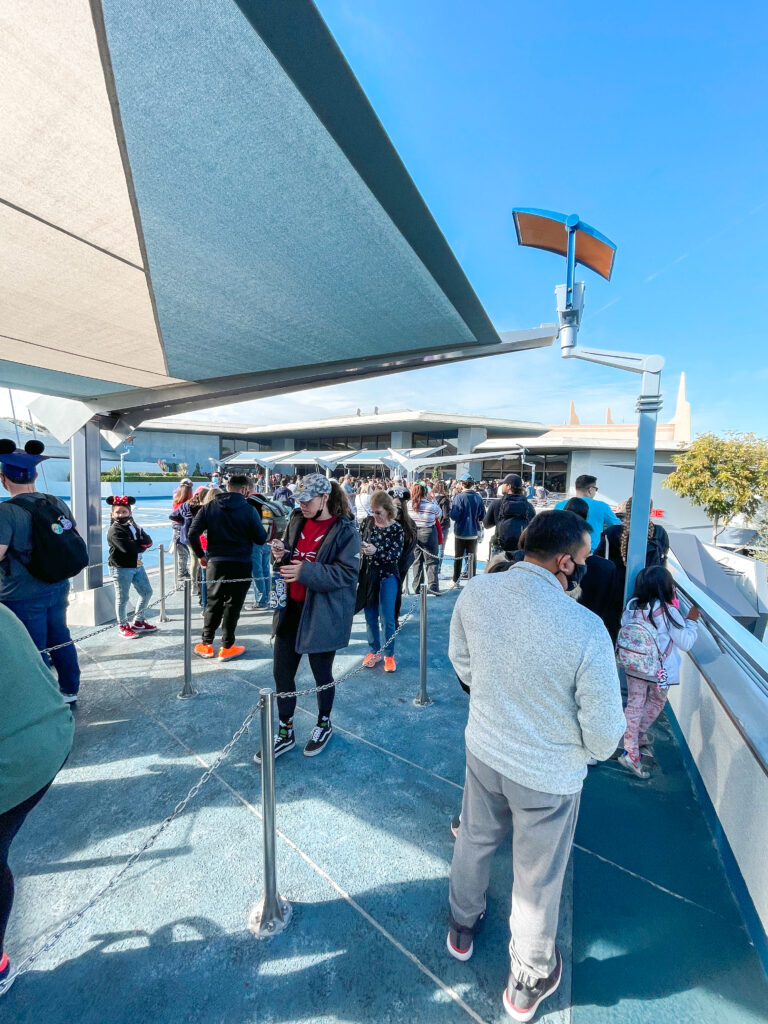 It's a Small World
With only a 35 minute wait time, our next stop was It's a Small World Holiday. While we were waiting in line, we caught the beginning of A Christmas Fantasy Parade!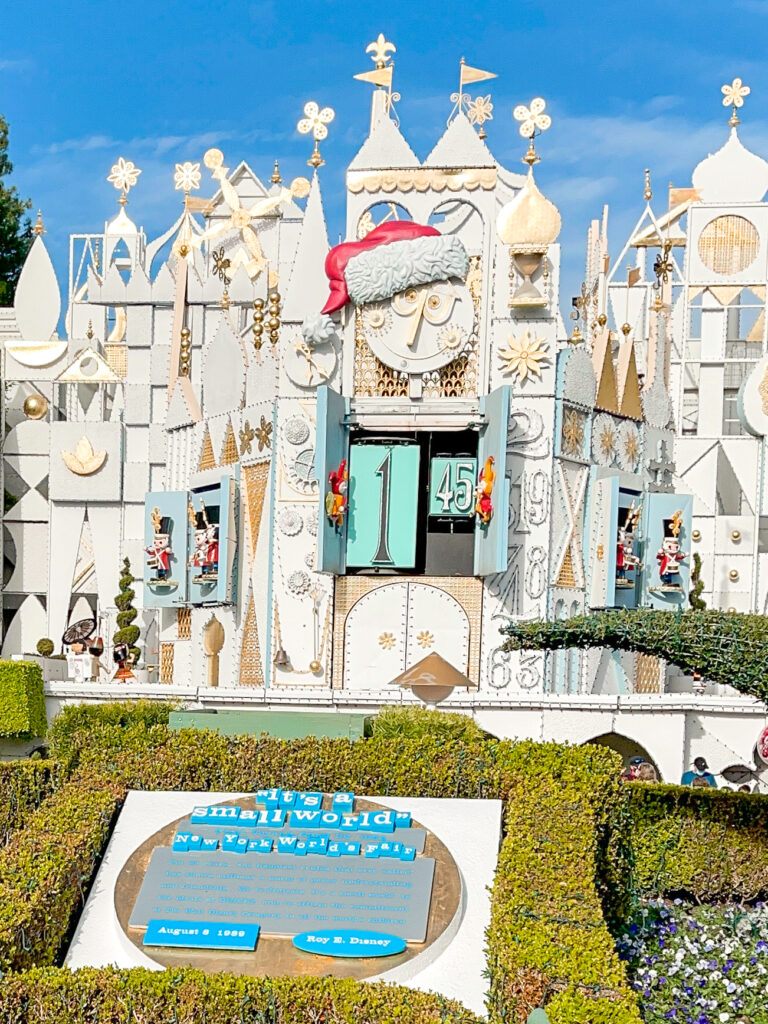 Each year, Disneyland changes up it's a small world for the holidays. Instead of the standard song, it is meshed with Jingle Bells, which is really fun.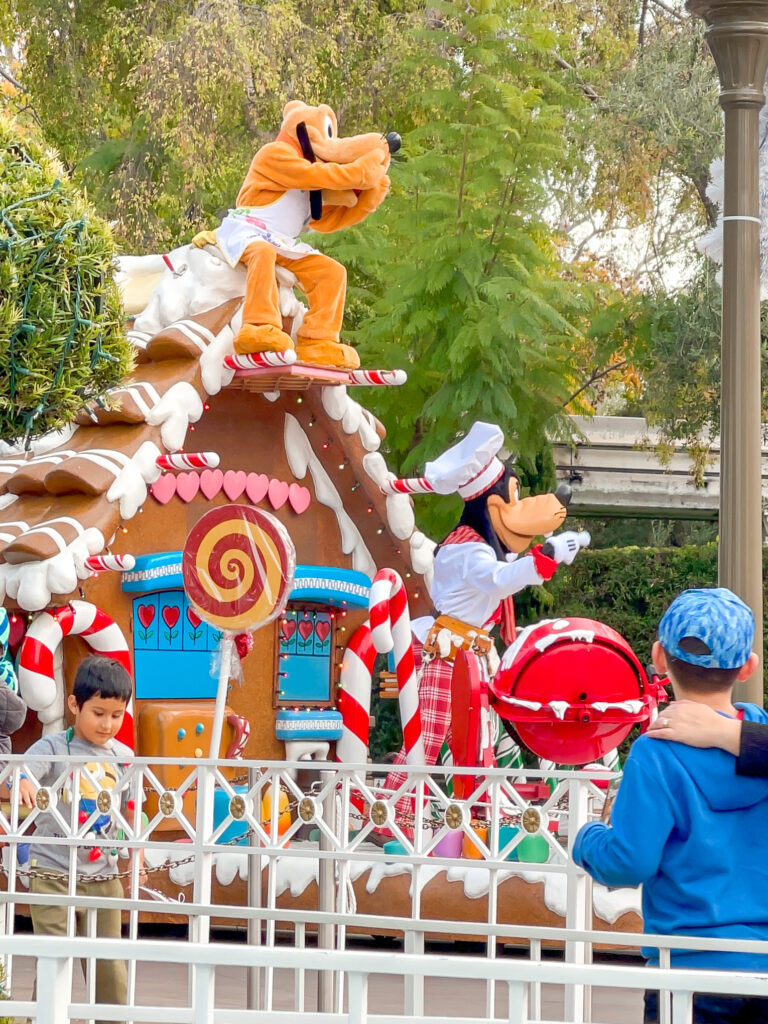 The attraction features different Christmas decorations as you travel through each country in the ride. If you get the chance to experience it, I highly recommend it!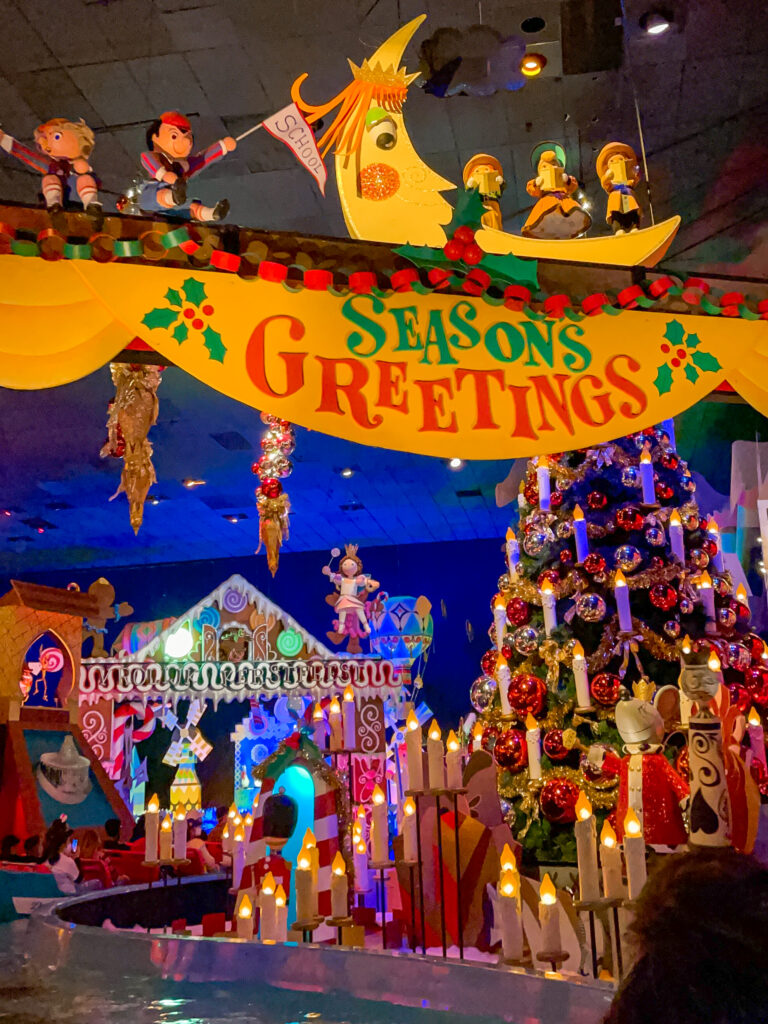 Sleeping Beauty Castle
Since the wait times for many of rides were really high, we decided to do something we don't normally do at Disneyland, walk through Sleeping Beauty Castle.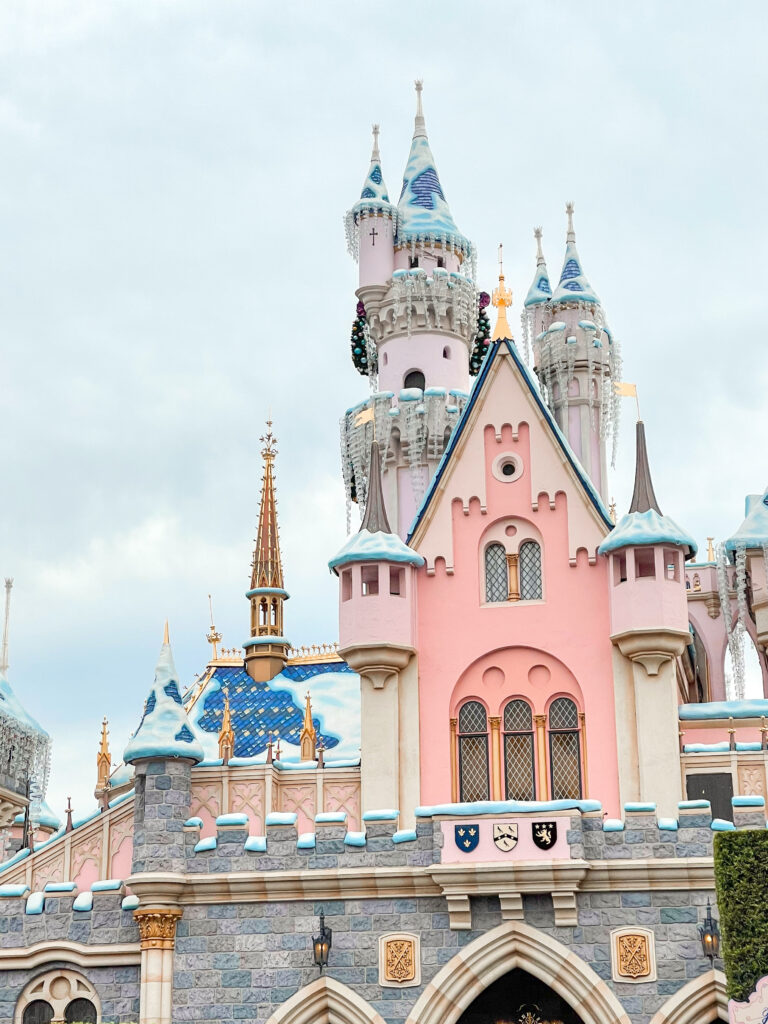 The walkthrough starts next to the walkway to Frontier land and takes you up inside the castle as you look at scenes from the Sleeping Beauty Movie.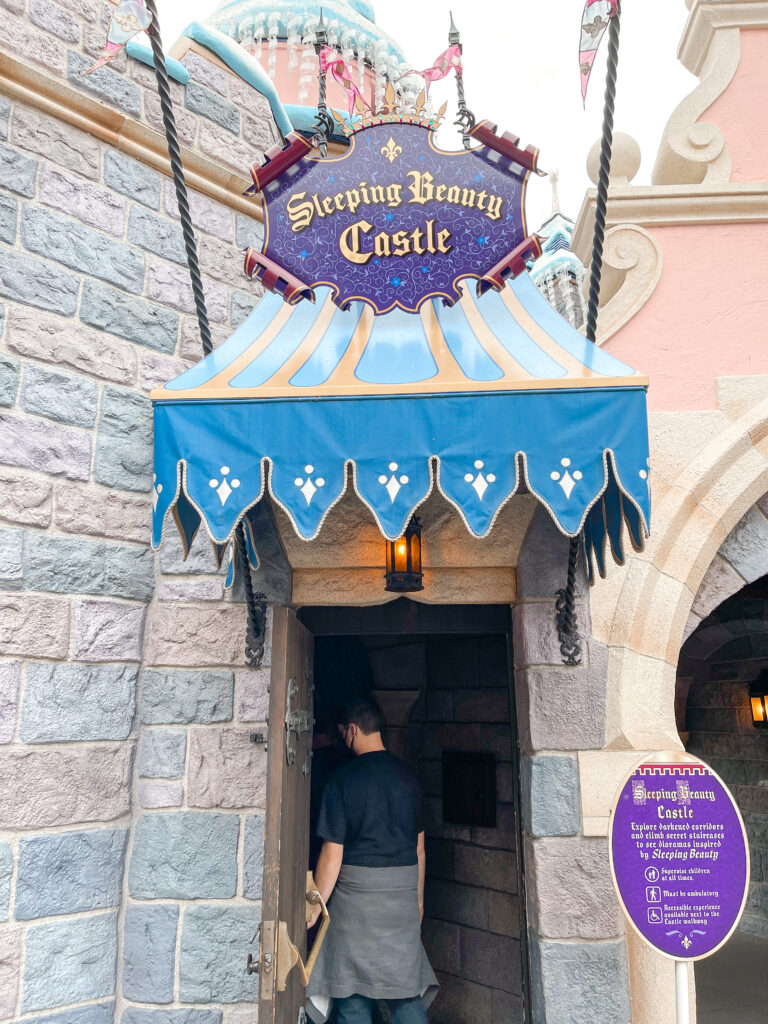 When the park first opened in 1955, guests could not actually walk through the castle, but were able to in 1957.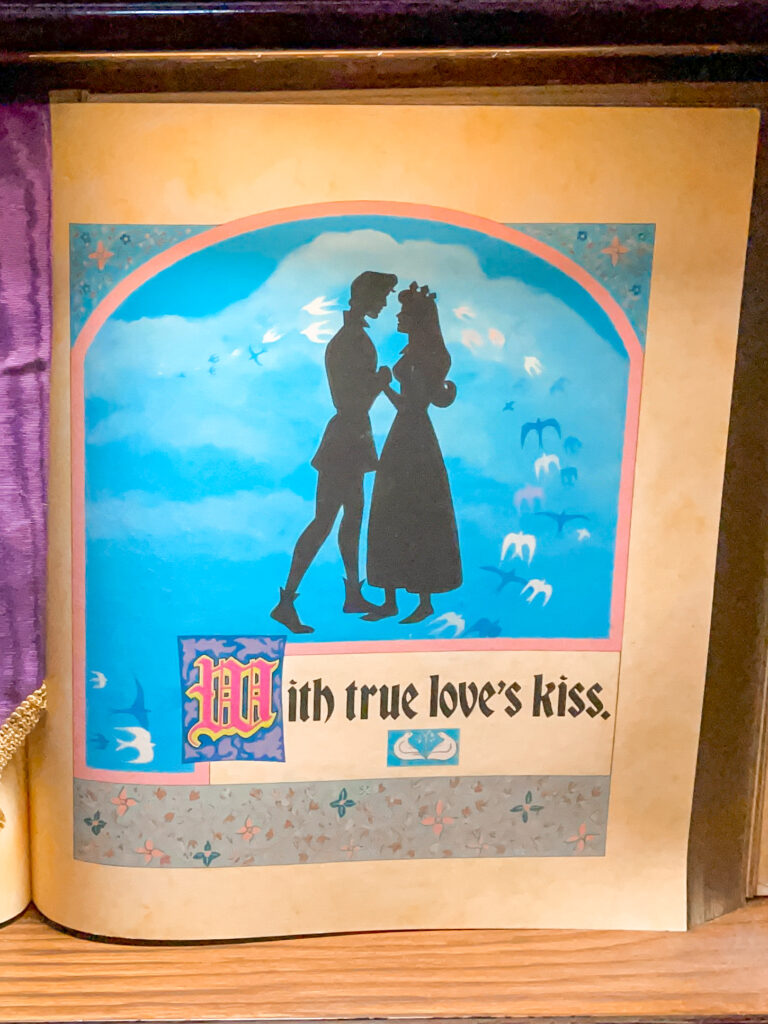 It's a fun little spot to enjoy at Disneyland, especially on a busy day.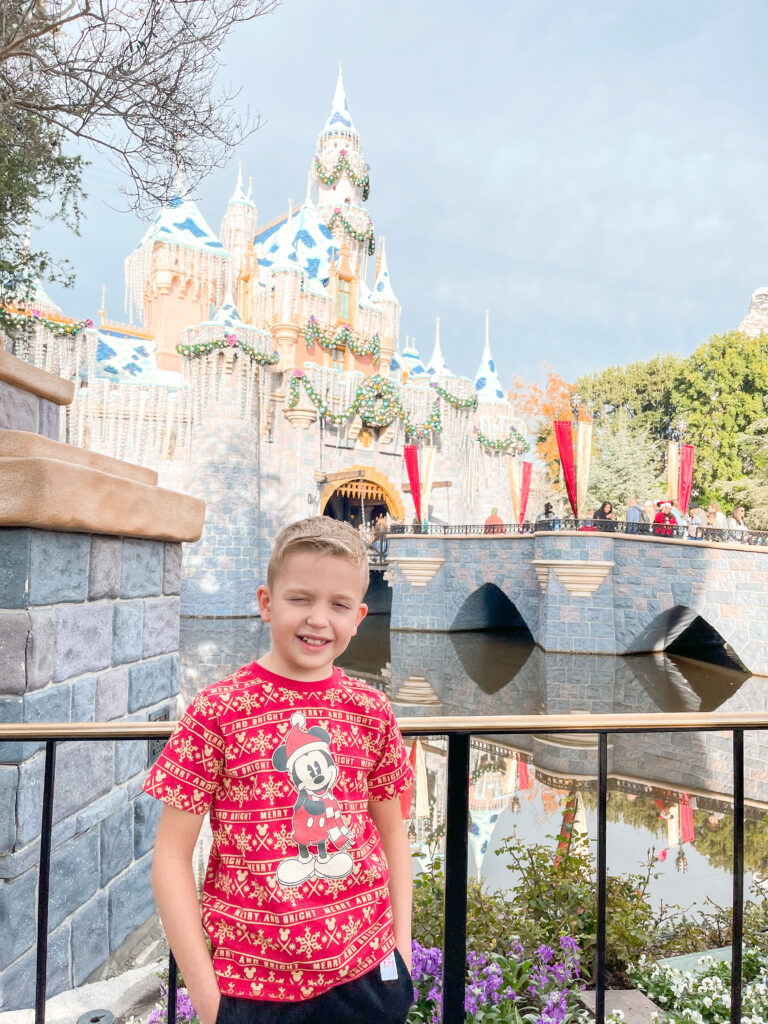 Critter Country
Our boys decided to use the Single Rider Line for Splash Mountain. I snapped a picture and video of Splash Mountain without water down the hill. It was pretty crazy! Check out my TikTok video below: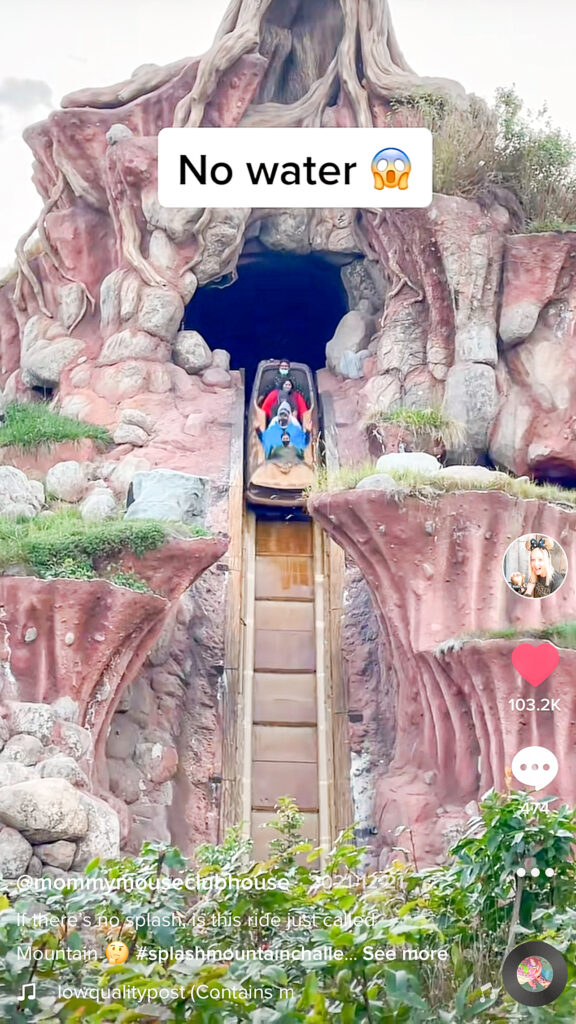 While the boys were riding Splash Mountain, my husband and I headed over to Hungry Bear Restaurant to get a delicious hot chocolate.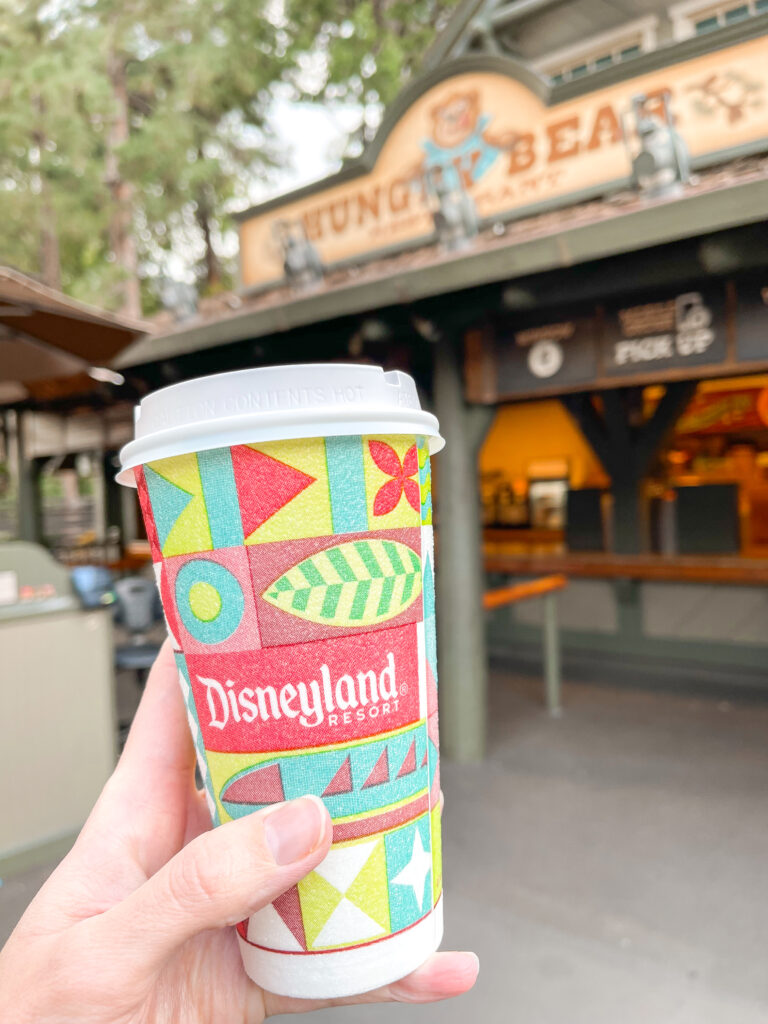 Mark Twain Riverboat
Another fun thing to do when it is crowded at Disneyland is to take a trip around Tom Sawyer Island on the Mark Twain Riverboat. We actually haven't done this in a really long time, and it was very relaxing.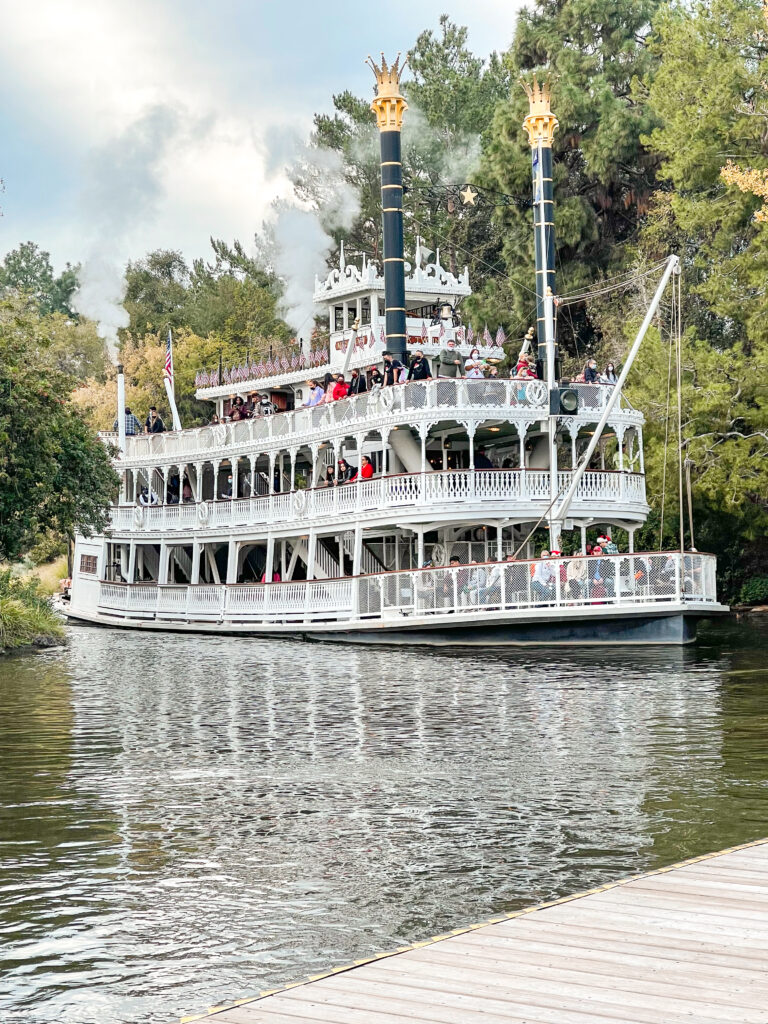 We snagged a spot at the front of the boat and enjoyed people watching as we made our way on the Rivers of America. Watch the video below to see a time-lapse of our trip around Tom Sawyer Island.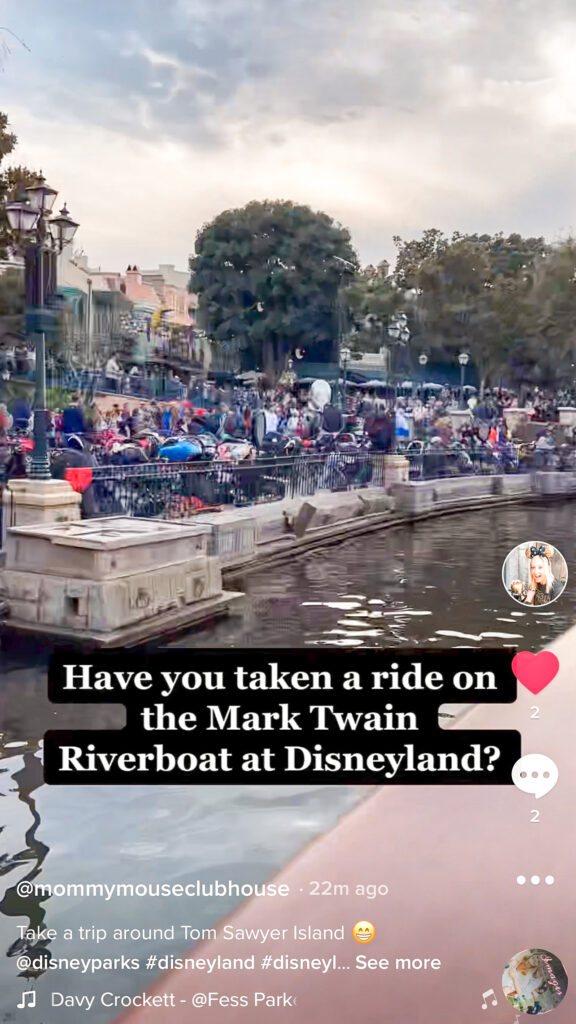 Blue Bayou
Sixty days before our visit, I set my alarm for 3 AM Pacific Time to try and get a reservation for Blue Bayou. Luckily, there was a time available on the day of our visit for 5:40 pm.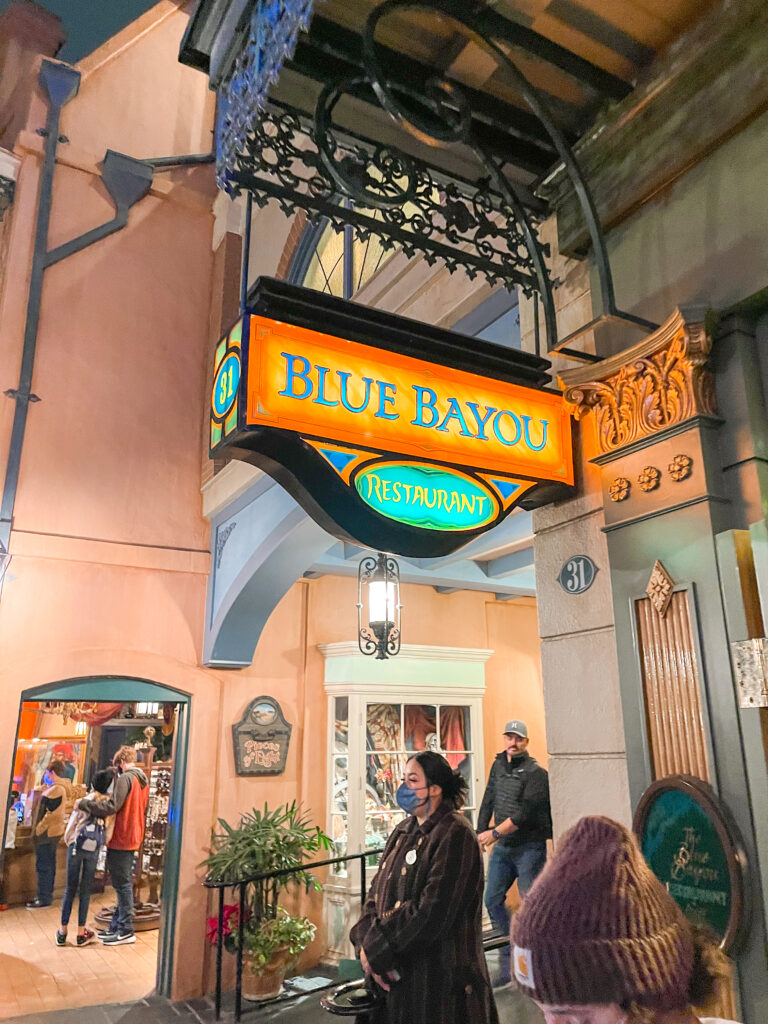 Blue Bayou is a unique restaurant because it sits right inside the Pirates of the Caribbean attraction. We were lucky to be sat at a table right by the water, where we could watch the boats float by while we ate.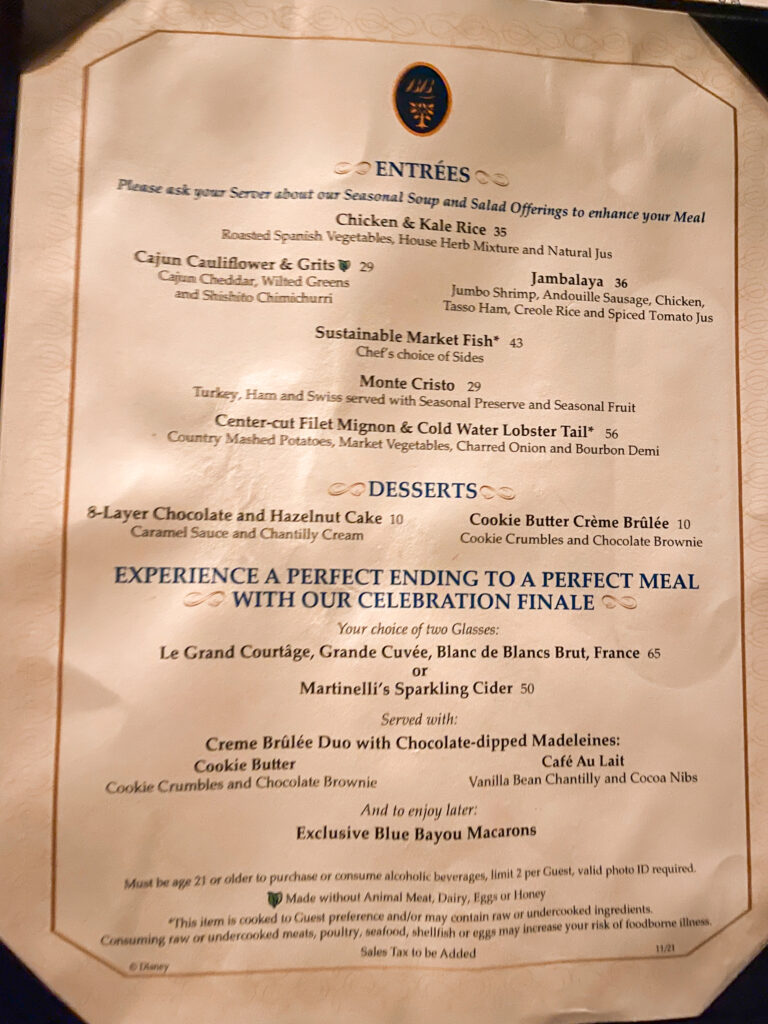 The menu isn't as extensive as it used to be. My husband ordered the Jambalaya, I had the famous Monte Cristo, and my boys ordered Chicken and Macaroni & Cheese. Overall, I was a little disappointed with this meal, and will most likely not eat here again.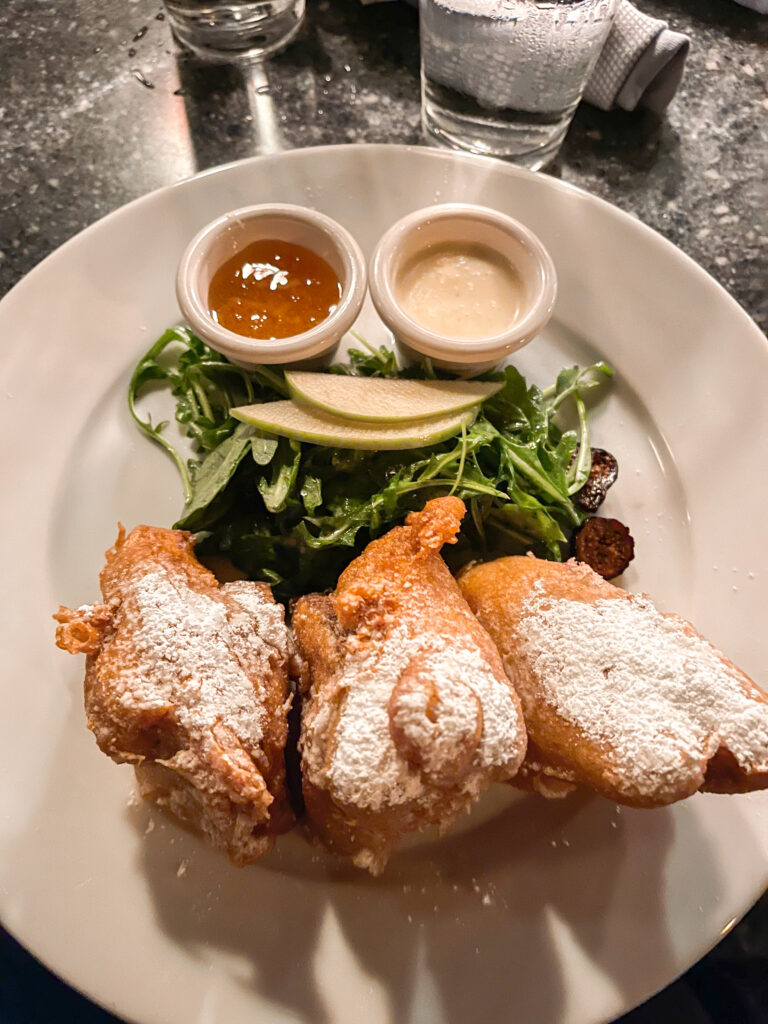 Disneyland at Night
After dinner, the boys and my husband were tired, so we decided to head back to our hotel, Radisson Blu Anaheim, for the night. But, we did enjoy the beautiful Christmas decorations on our way out.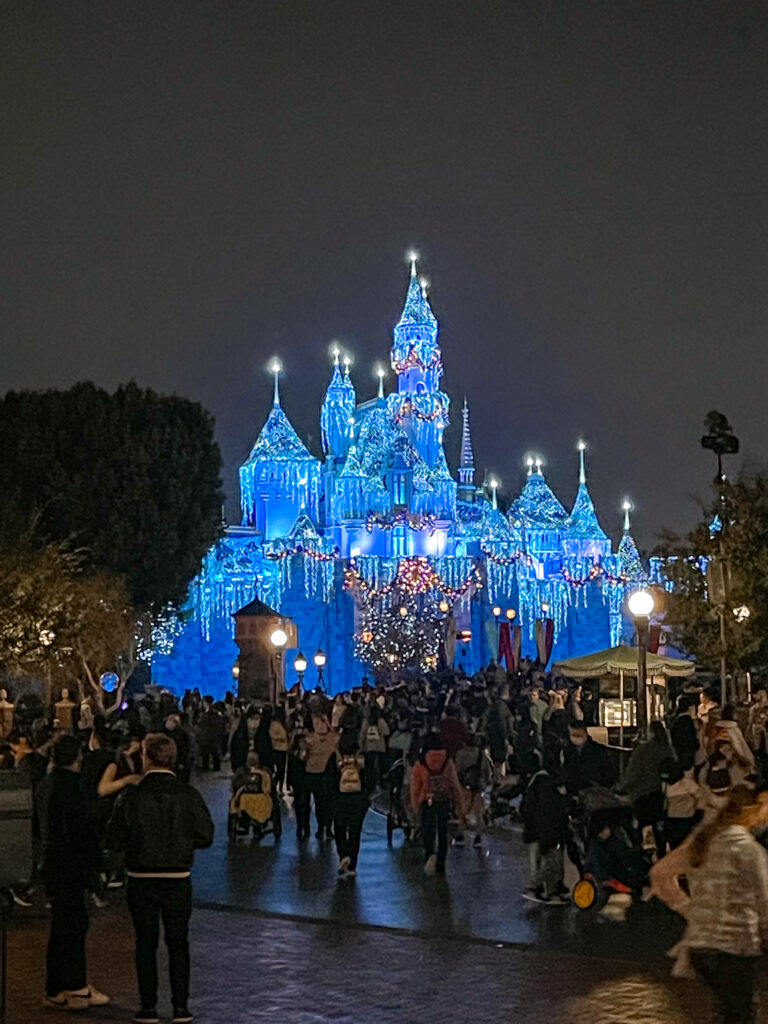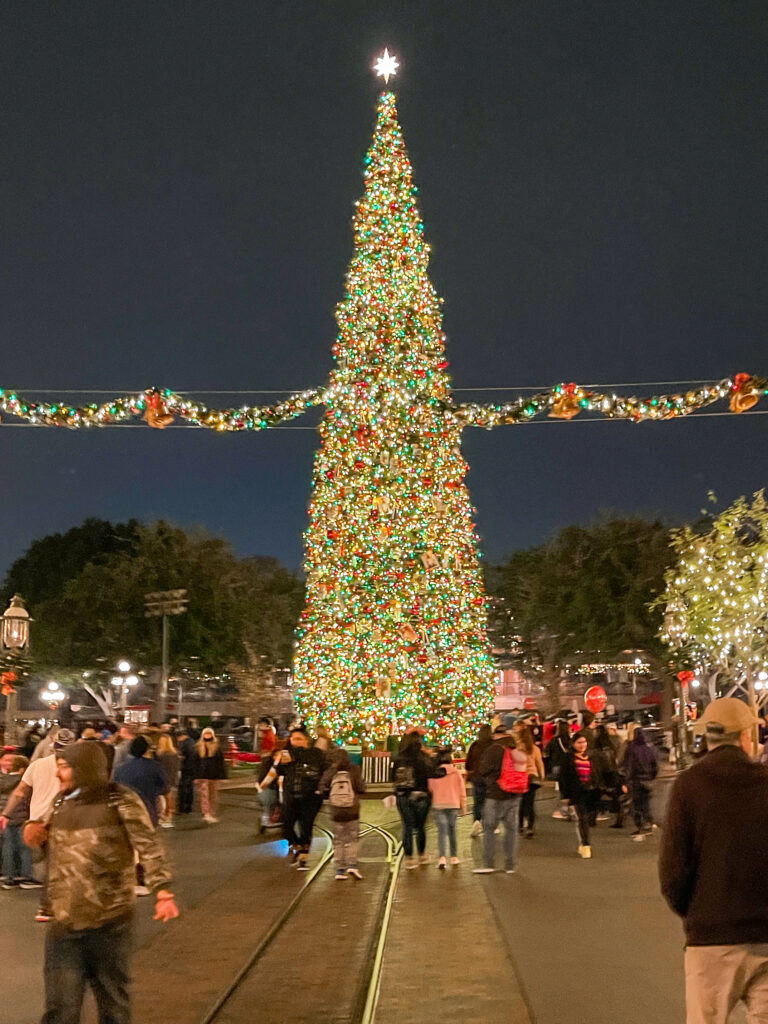 Day 2: Disney California Adventure Park
Our second day at Disneyland actually started in the afternoon at about 2:20. We had breakfast at Porto's Bakery in Buena Park, then the kids wanted to spend more time swimming at the hotel.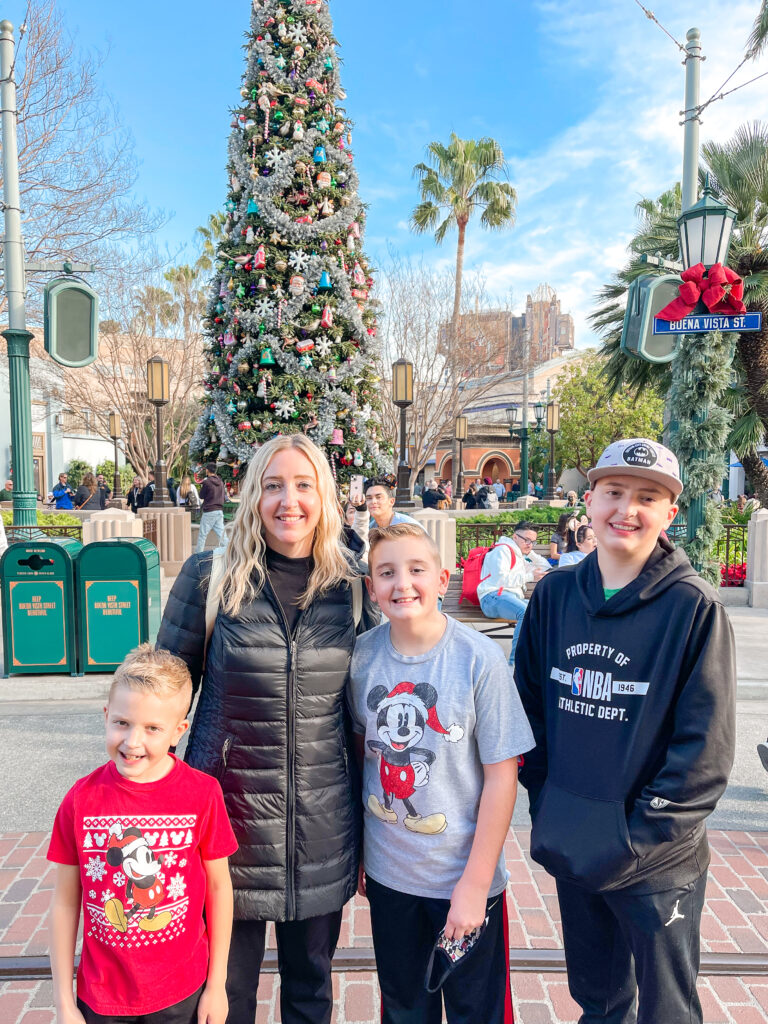 By 2:30, we were renting a locker to hold our coats, then took a couple of pictures on Buena Vista Street.
Cars Land
We headed to Cars Land to see the beautiful decorations and get in line to ride Radiator Springs Racers.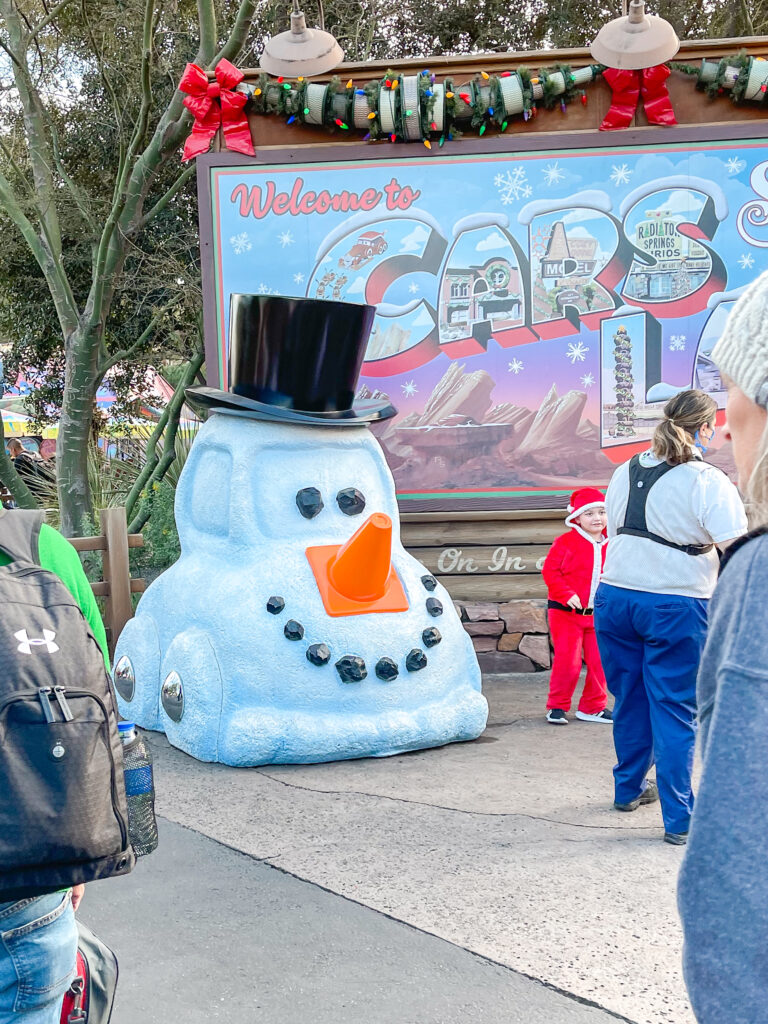 This was my first time visiting Disneyland the week of Christmas, and the crowd level was definitely higher than any other time I have been before. You can read my review of our trip in July/August here and find out my tips for each month of the year here.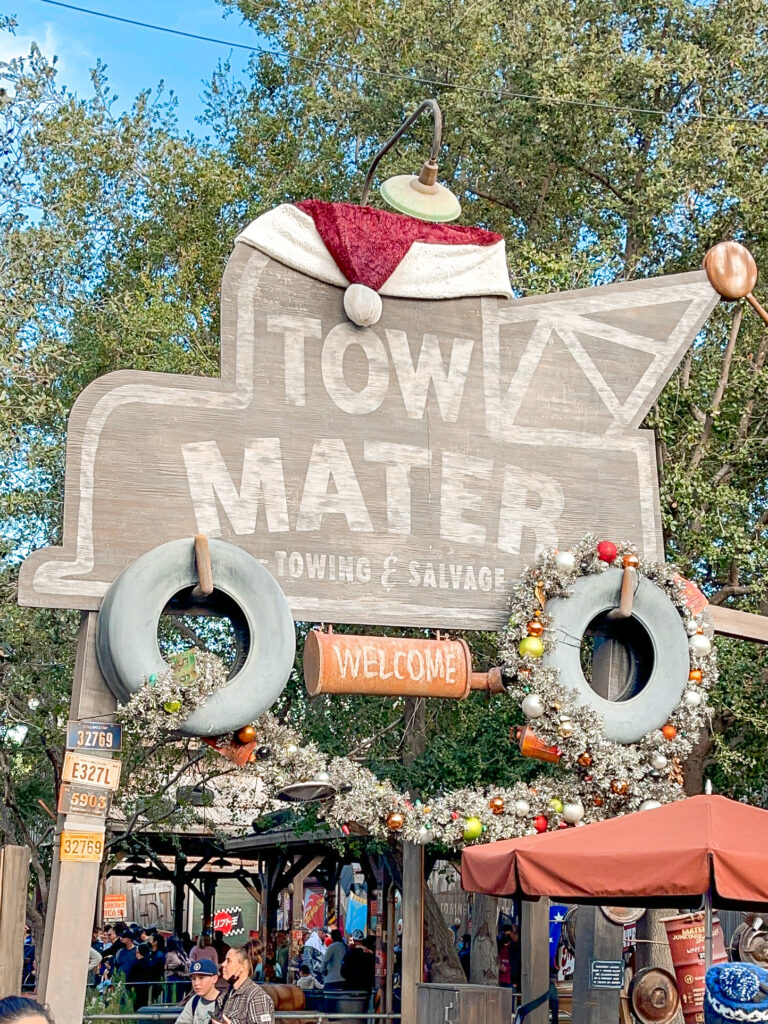 Having experienced that maneuvering around that many people, I will most likely visit earlier in December for my next Christmas trip.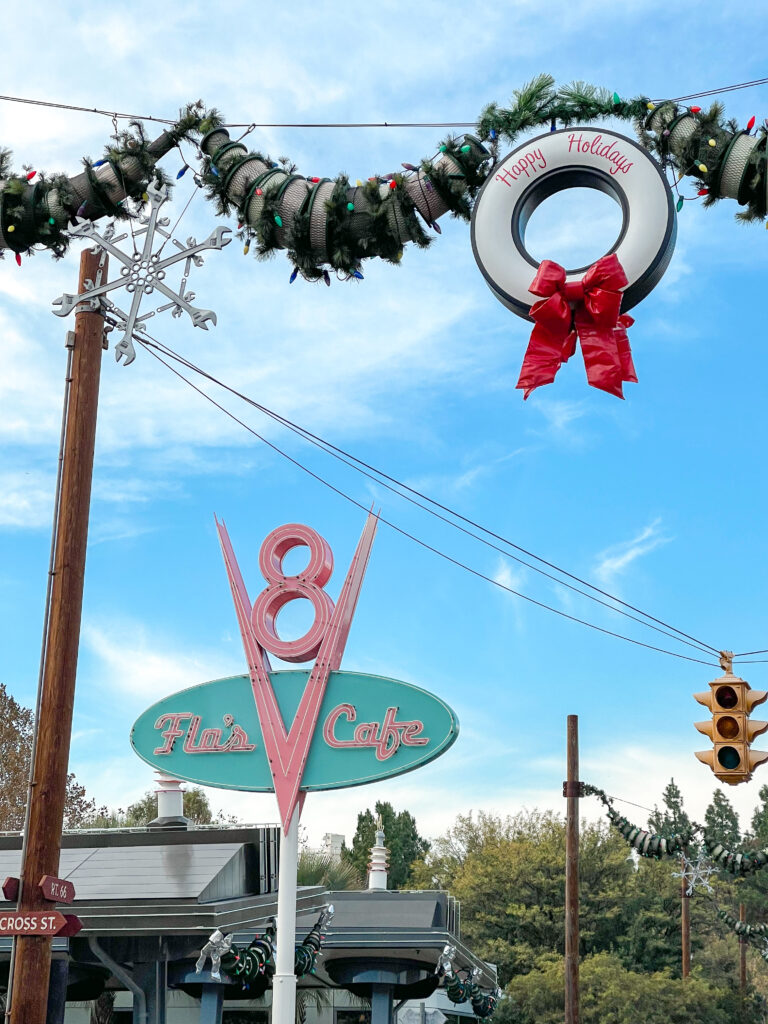 At 2:40, the wait time for Radiator Springs Racers was listed at 85 minutes. The wait time was listed as 30 minutes for the Single Rider Line, which is what we decided to do.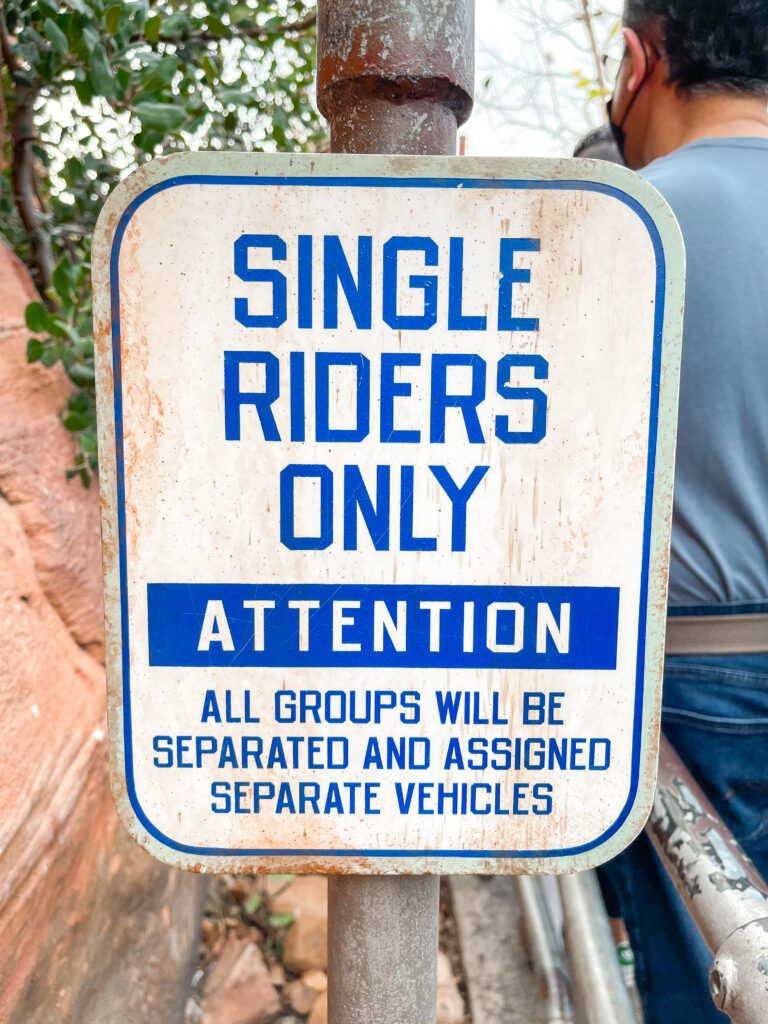 Our actual wait time in the Single Rider Line was 40 minutes. We ended up with two of us in one car, two in another, then I was the extra rider in a third car.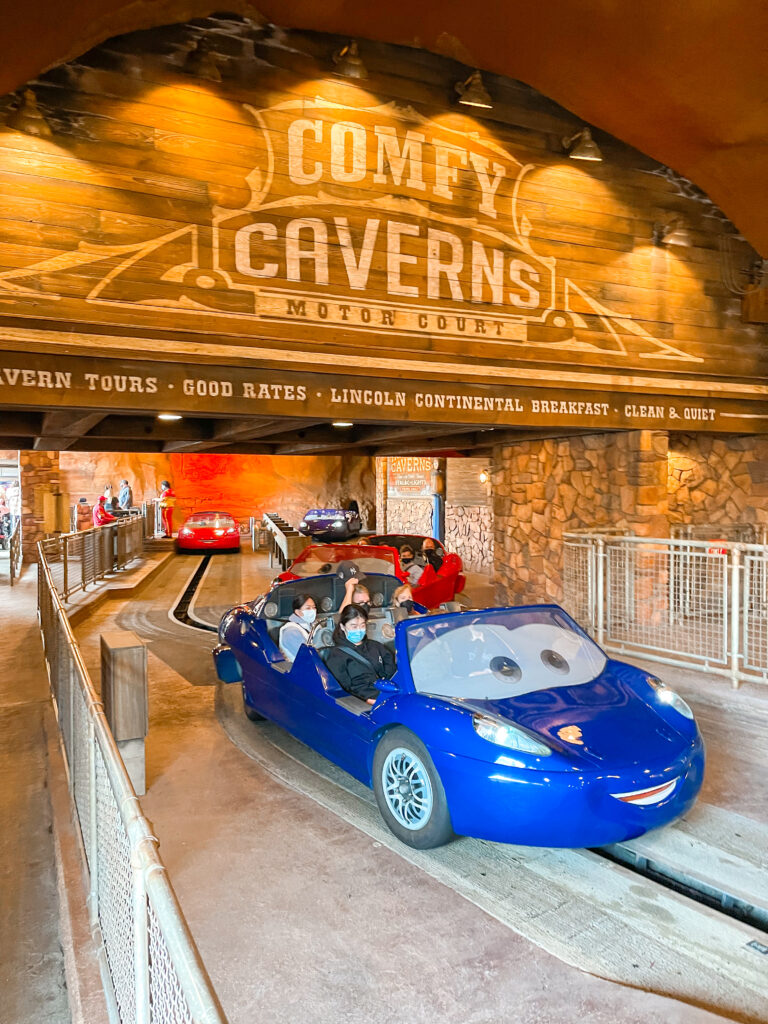 Here is a spectacular view right after you board the ride.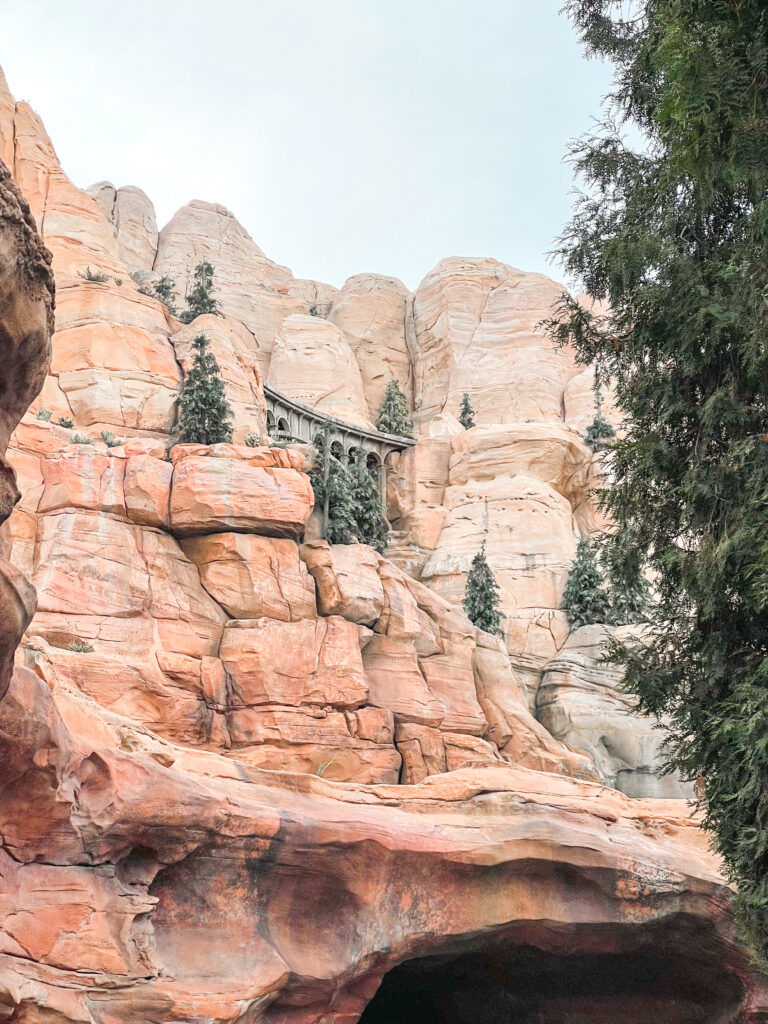 I've always loved that the mountains in the background of Cars Land look like the back end of different old cars!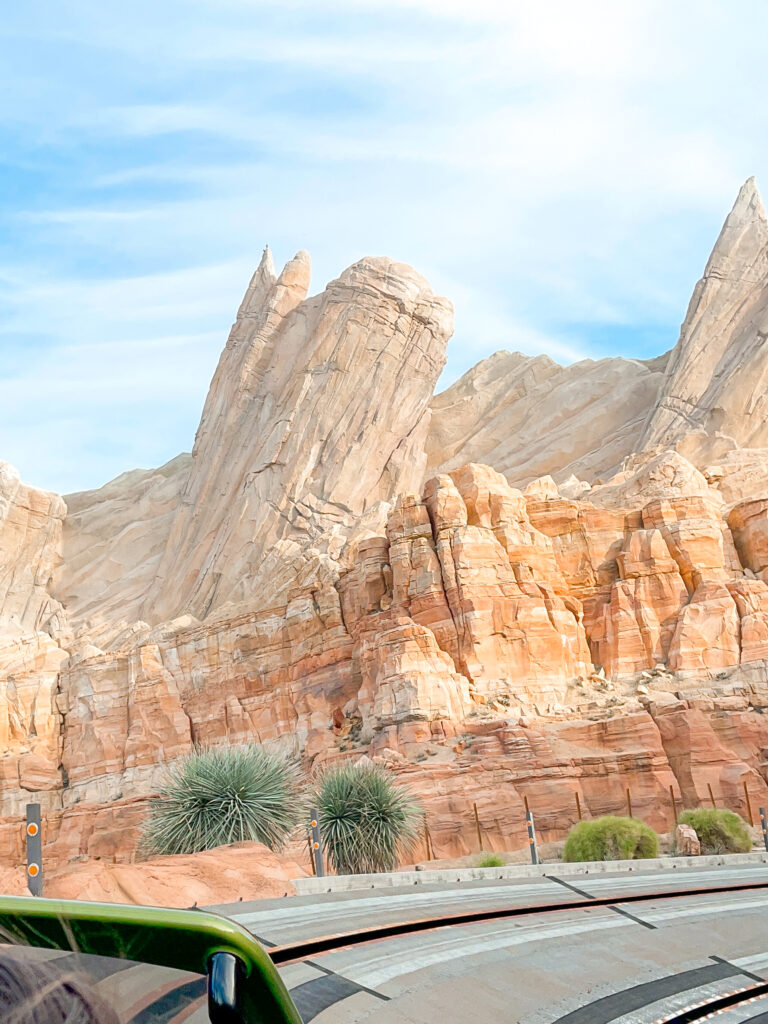 Boudin Bakery Tour
One fun thing to do at Disneyland when it is crowded is to head over to Pacific Wharf and walk through the Boudin Bakery Tour.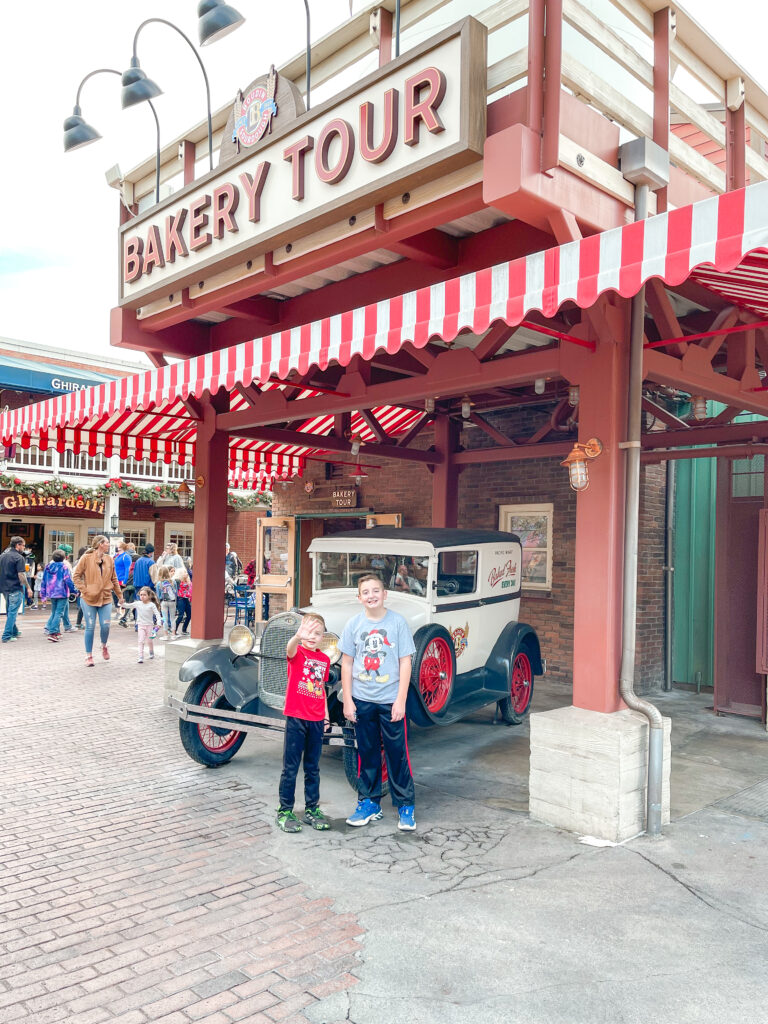 Here, you can watch bakers bake fresh loaves of sourdough bread, just like they do in San Francisco!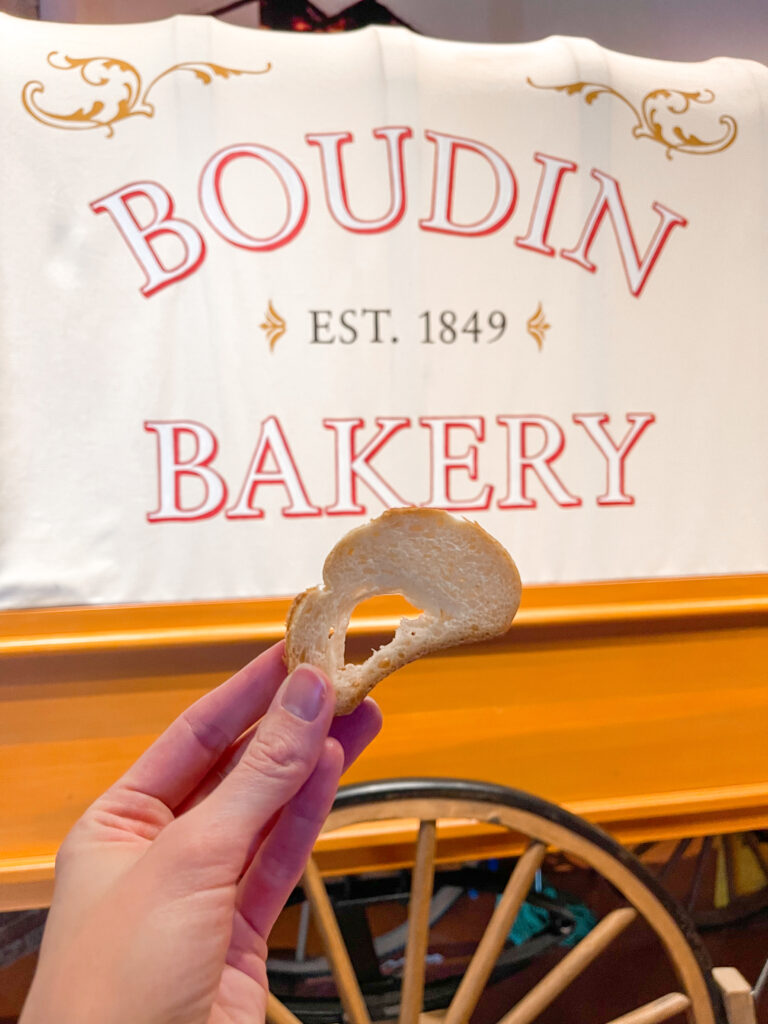 And the best part is that you get a free sample of sourdough bread to enjoy during the tour!
Pixar Pier
After the bakery tour, we headed over to Pixar Pier to see if there was still a single rider line for Incredicoaster.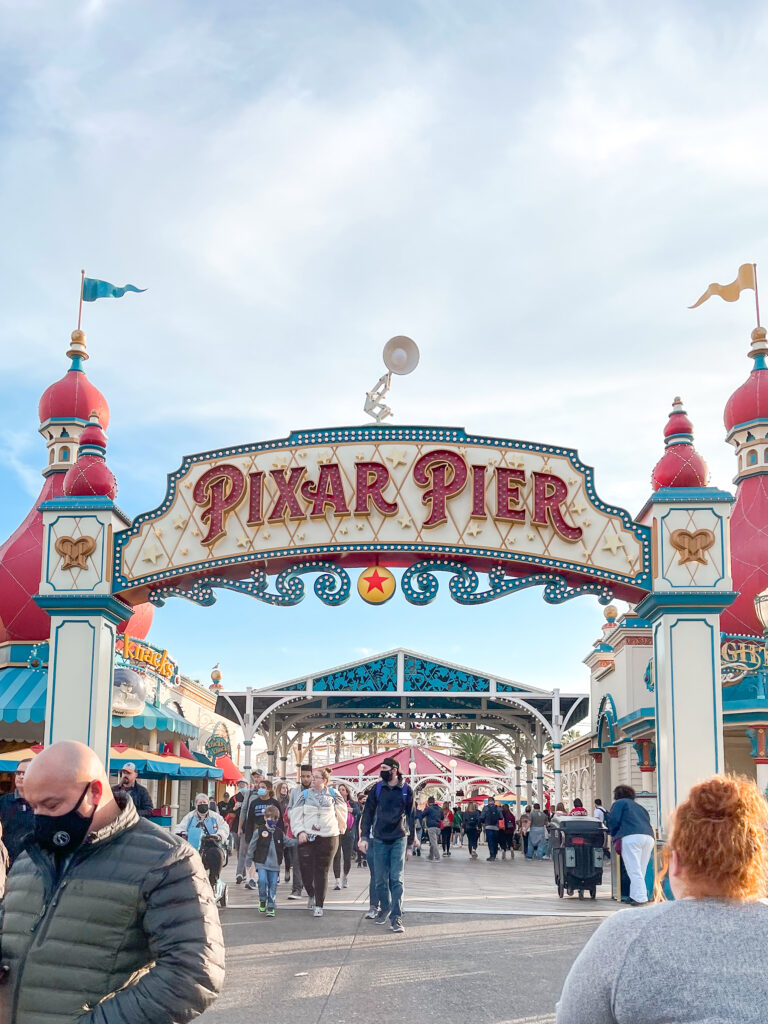 Incredicoaster
We were happy to find out that the Incredicoaster continues to have a Single Rider Line! My boys hopped in line and waited 20 minutes.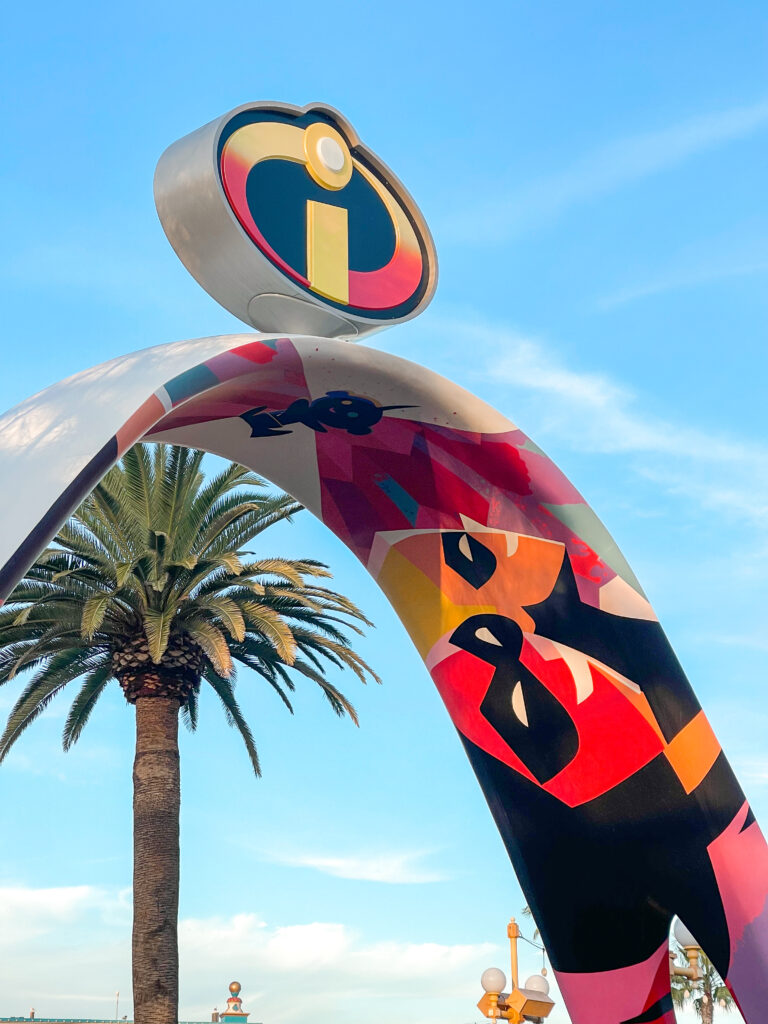 Angry Dogs
My kids were getting hungry, so my oldest decided to get an Angry Dog. He loved it, but beware, it is very spicy!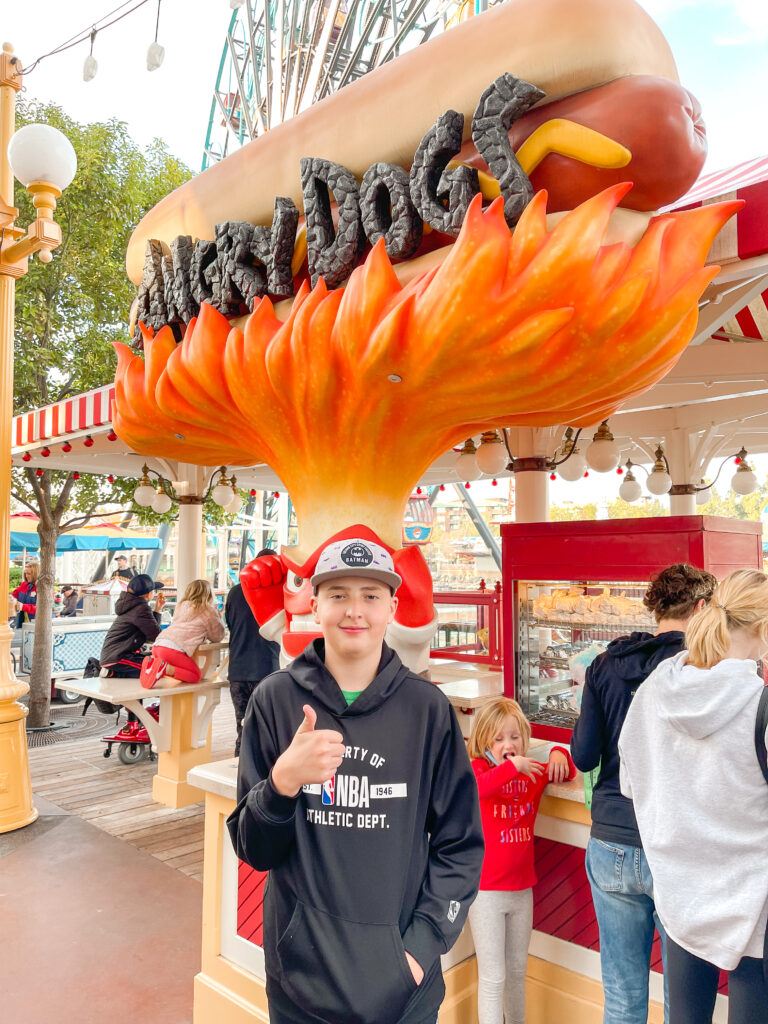 Bayside Brews
The rest of us wanted to get a pretzel from Bayside Brews. My youngest boys got a Mickey Pretzel and my husband and I shared a Jalapeno Cheese-filled pretzel.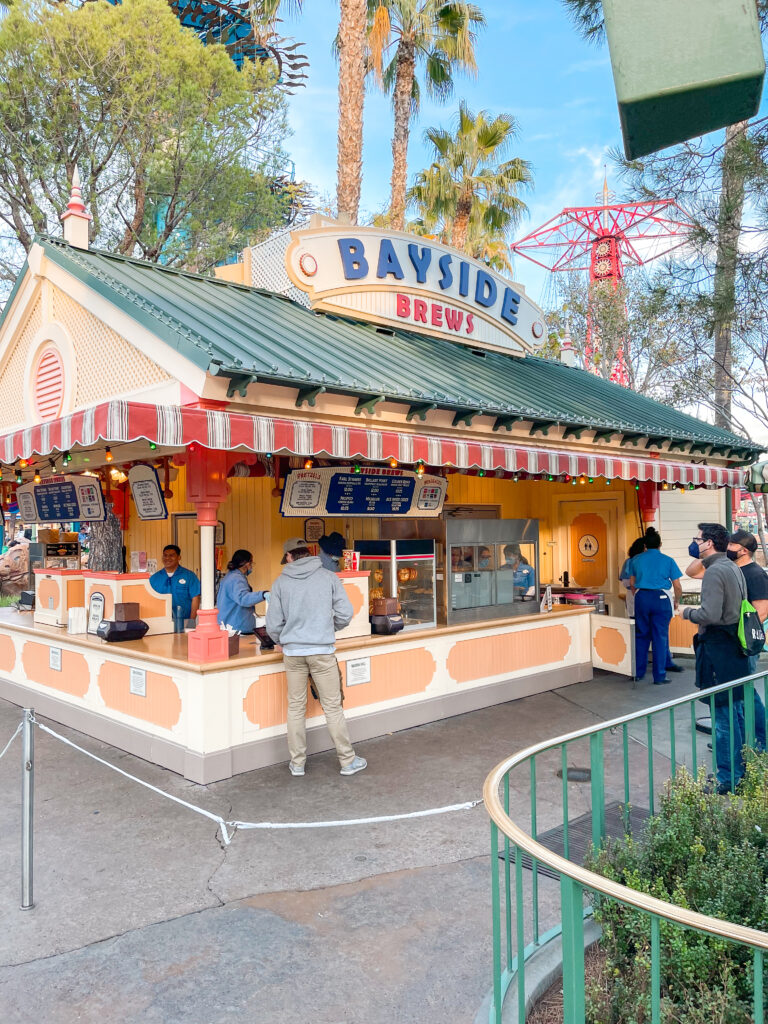 Pixar Pal-A-Round
At 4:25 pm the wait time listed for Pixar Pal-A-Round was 30 minutes. There are two different lines for this ride. One for the stationary gondolas, which is like a standard ferris wheel ride.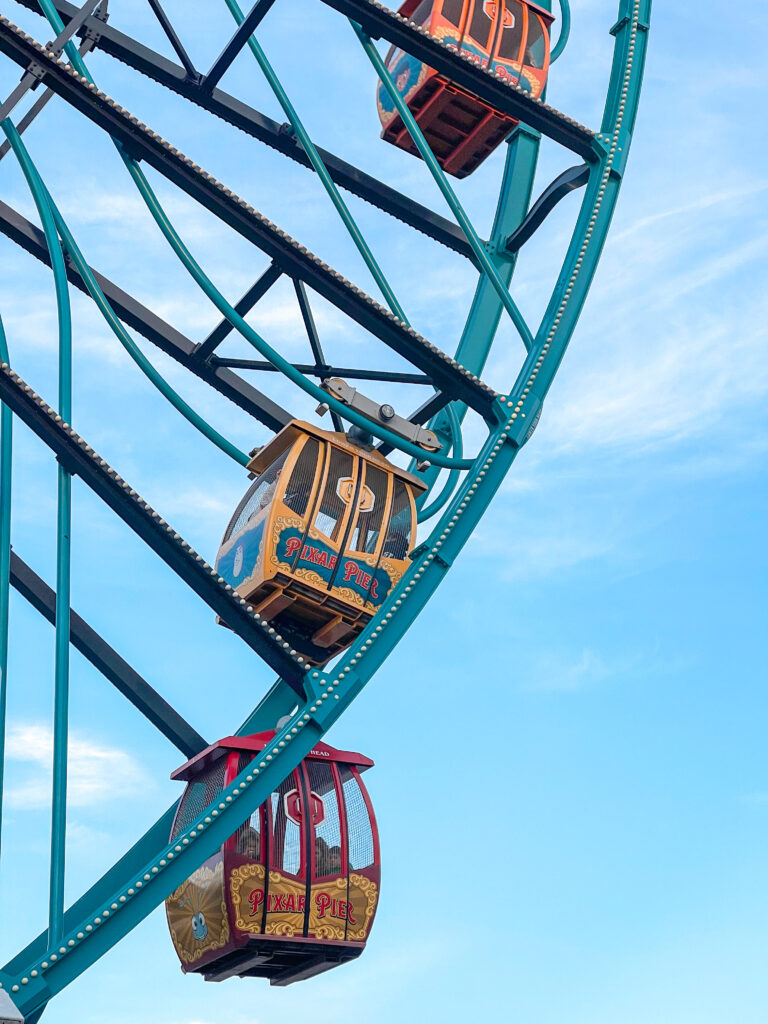 And one line for the swinging gondola, which is definitely not for the faint of heart. My boys love it though, so that's what we rode.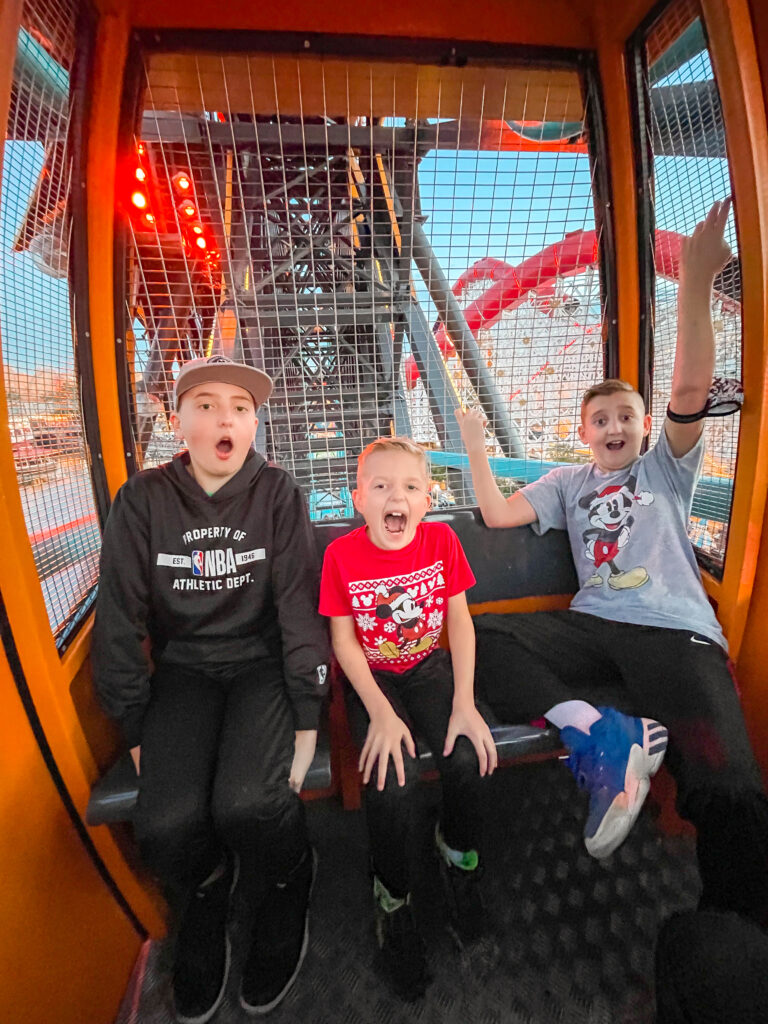 Christmas Parade
While my kids rode the Silly Symphony Swings, we happened to catch the Viva Navidad Street Party!
There was fun music and great dancing. I'm glad we had the opportunity to see it.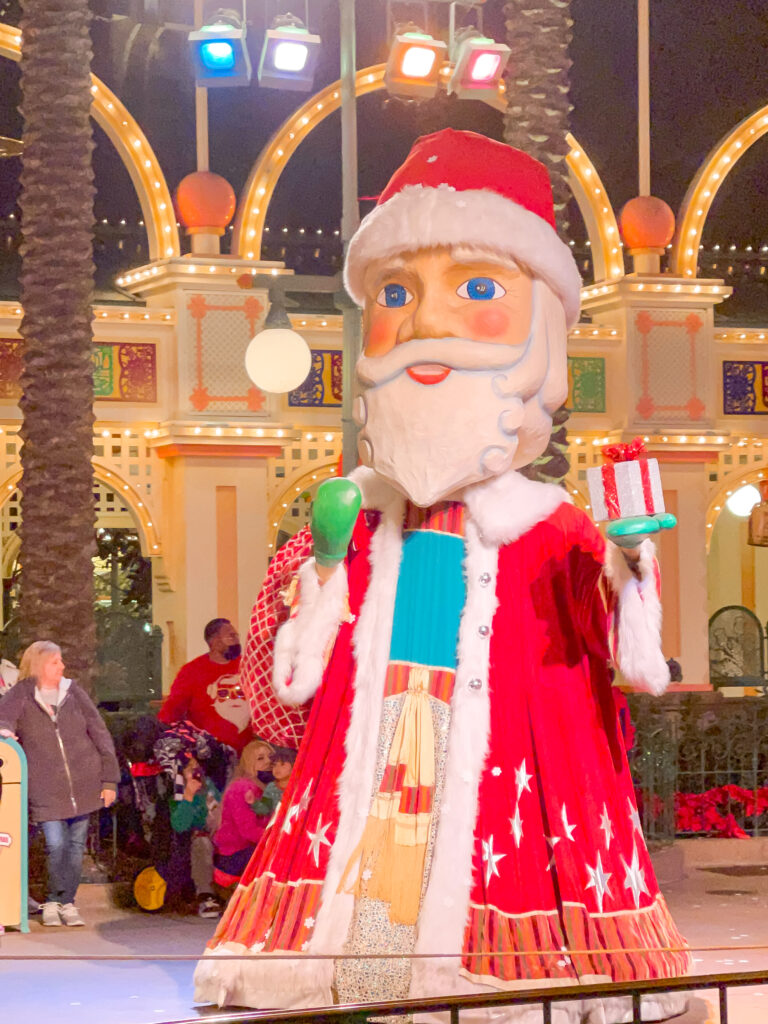 DCA Christmas Decorations at Night
The wait times for most of the rides were a little much, so we decided to enjoy the decorations at night.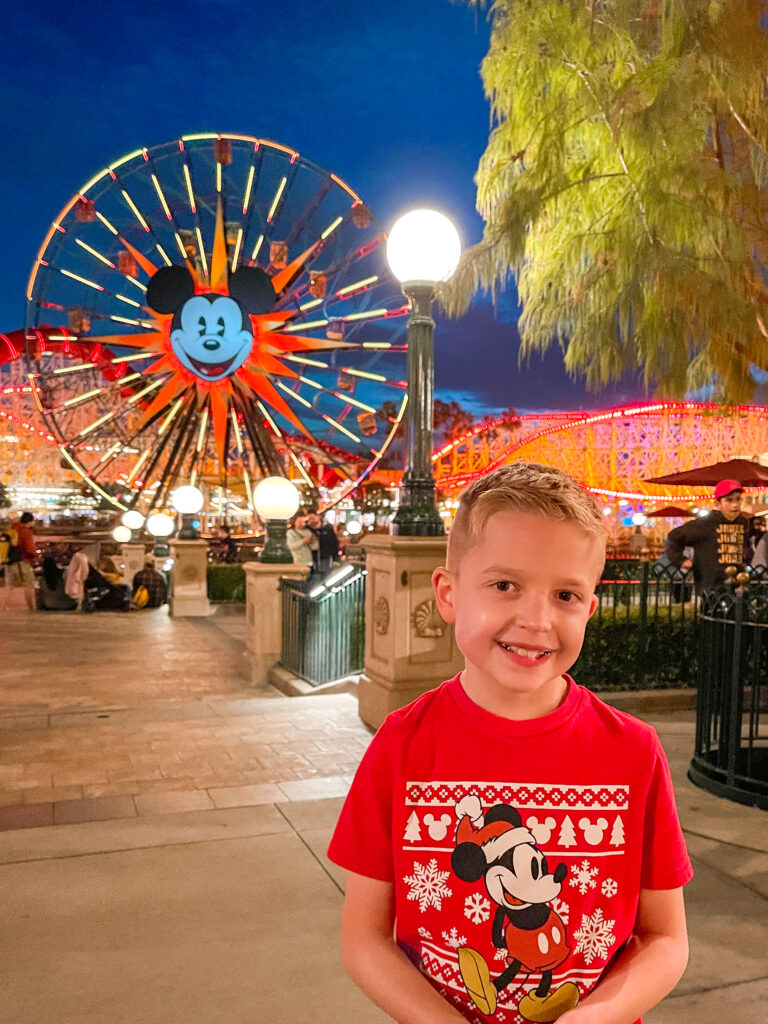 The Christmas tree on Buena Vista Street is beautiful all lit up!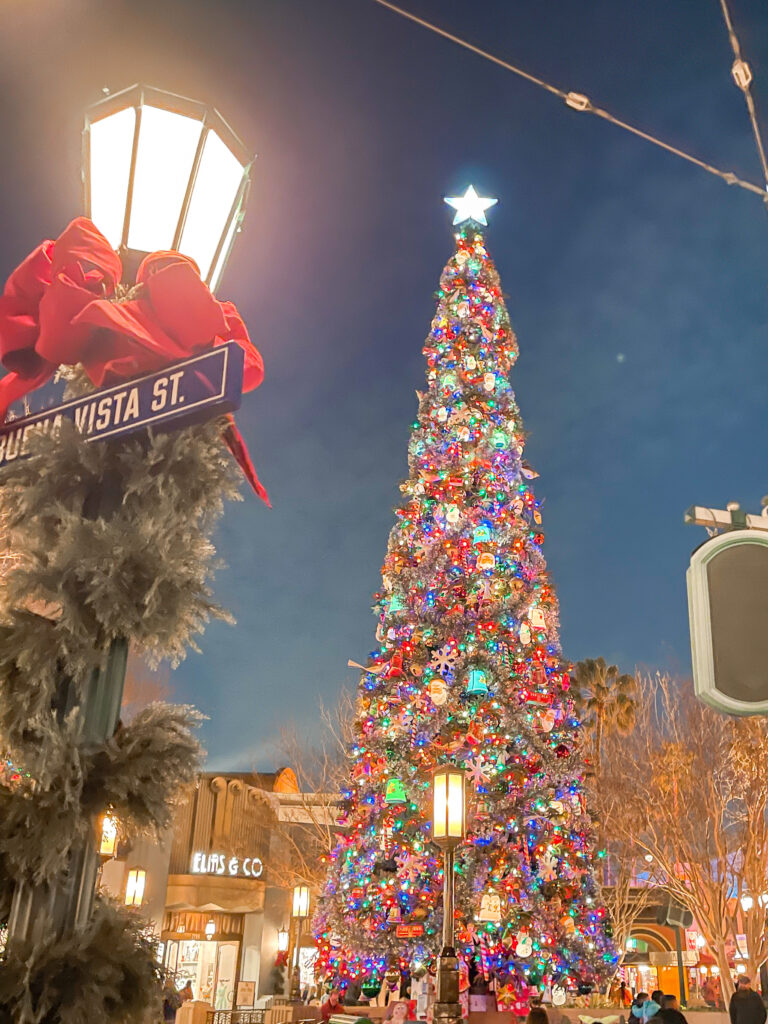 And, we got to see Mickey Mouse in his holiday attire.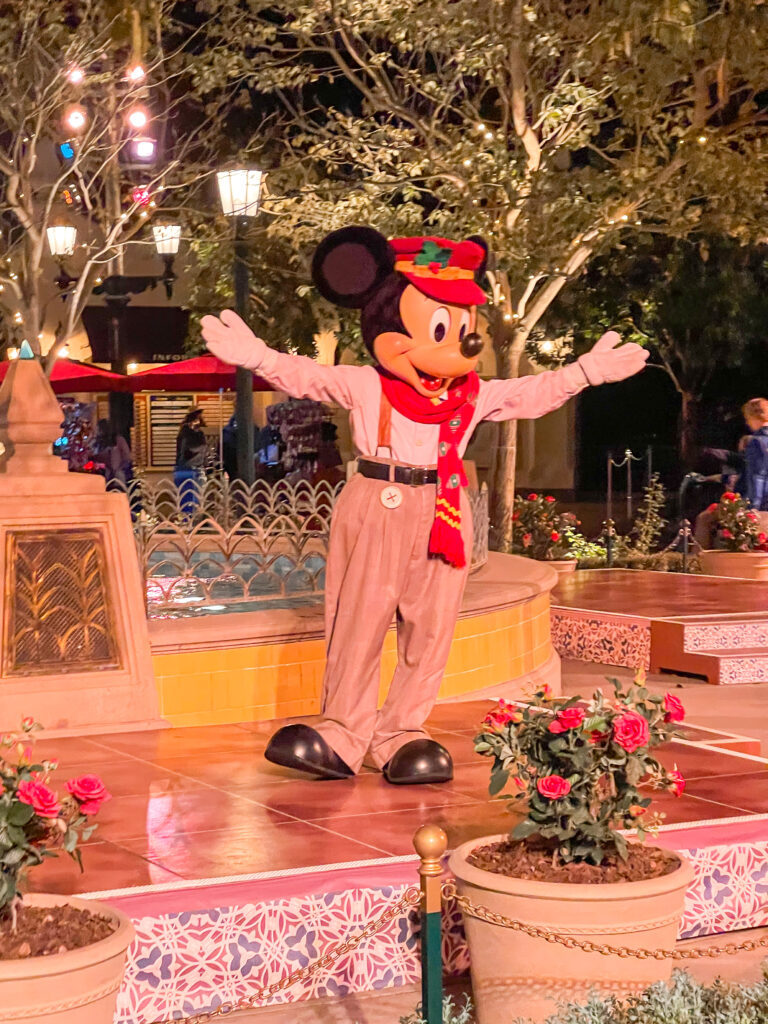 Disney's Grand Californian Hotel & Resort
I love all of the gingerbread houses that Disney makes each year. I have been fortunate enough to see the one at Disney's Grand Floridian and the one on the Disney Fantasy Cruise Ship.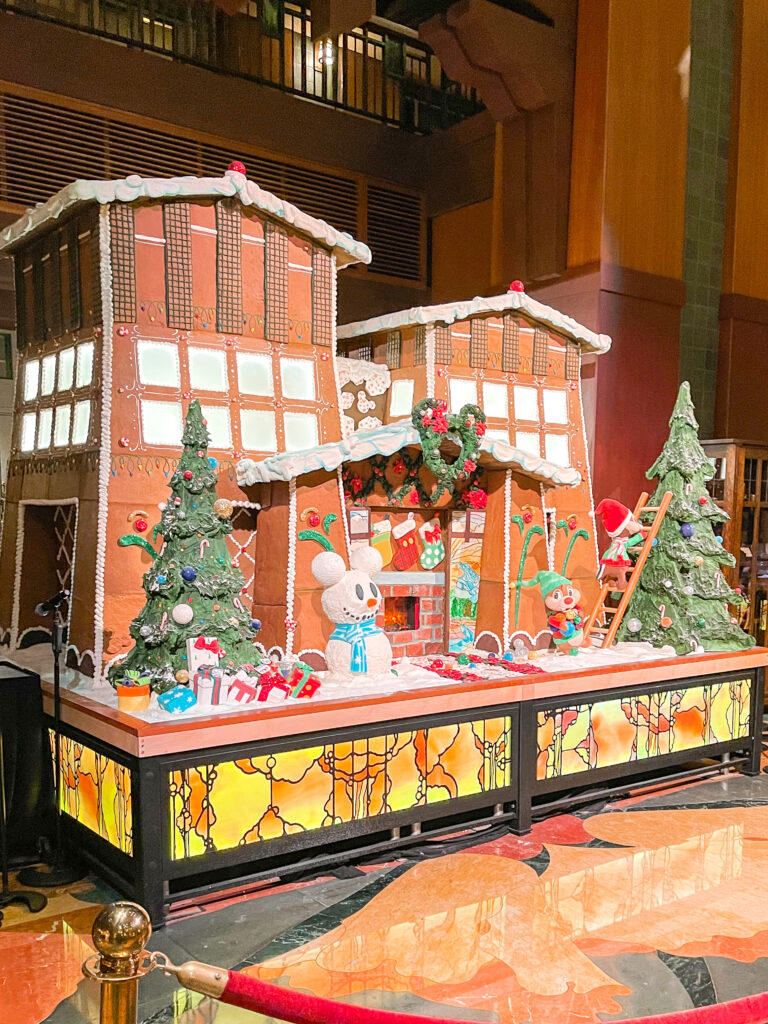 Since there is an entrance to Disney's Grand Californian right in the park, we took advantage of that and went to the lobby to see it's gingerbread house.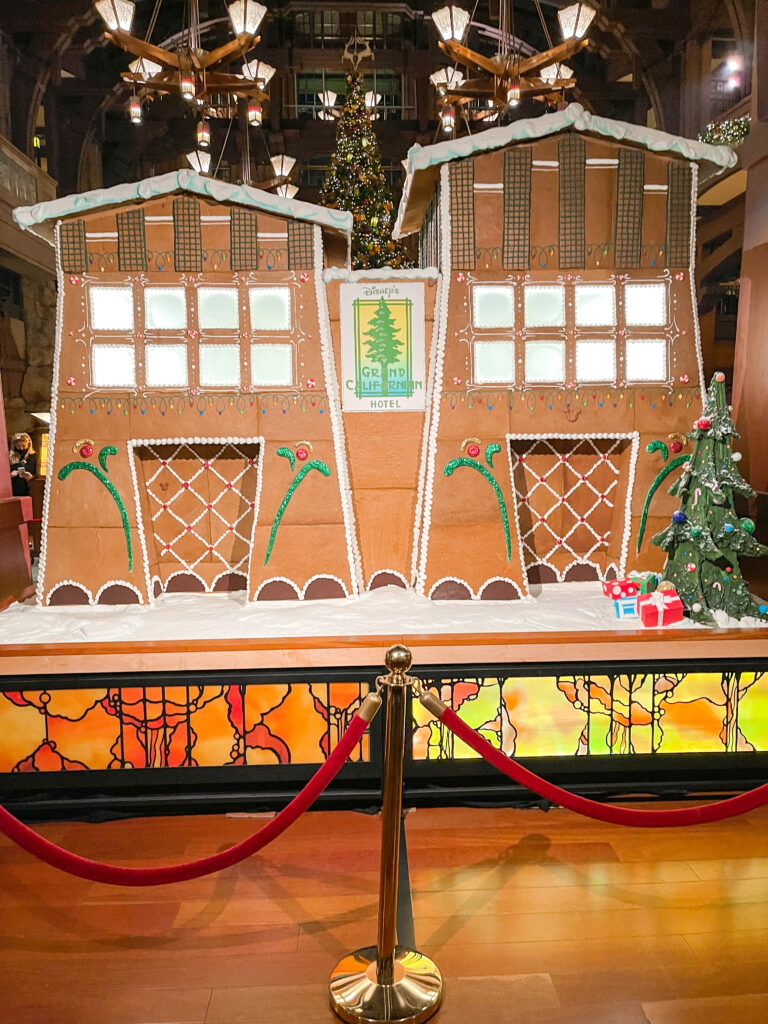 I also took the opportunity to do a little shopping in the gift shop. Check out this adorable Christmas Loungefly mini backpack!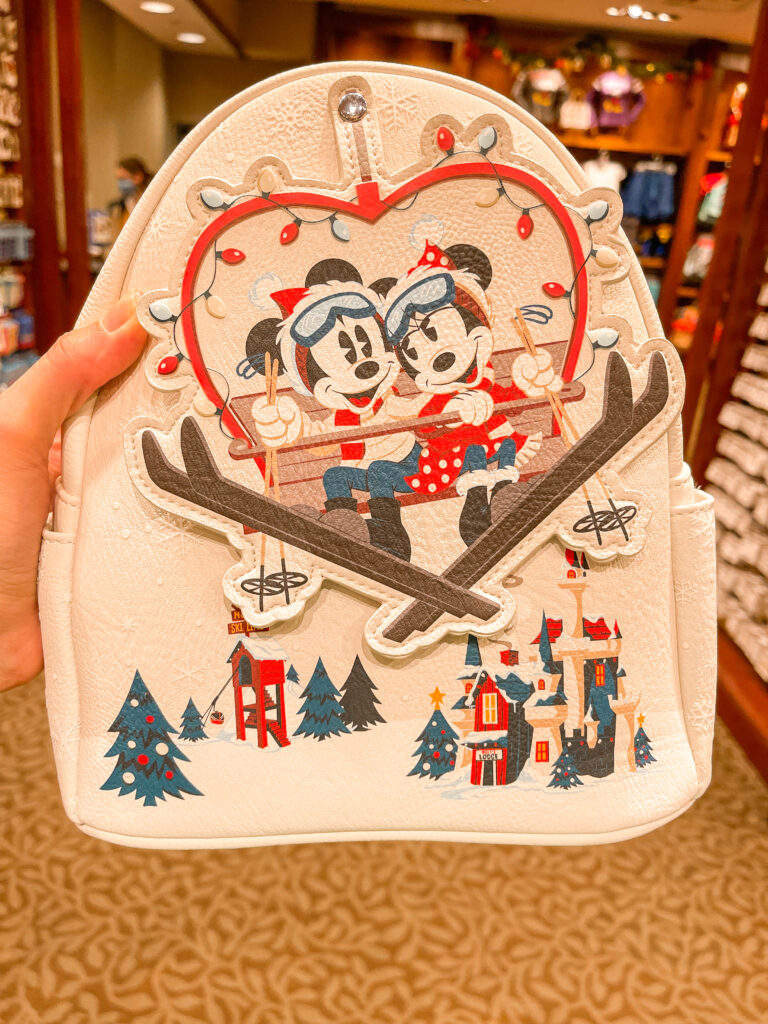 Downtown Disney
Our next stop was to check out the sights and stores in Downtown Disney. I was looking for a gift to bring home for my mom, and found a cute Disneyland Teacup plant at World of Disney.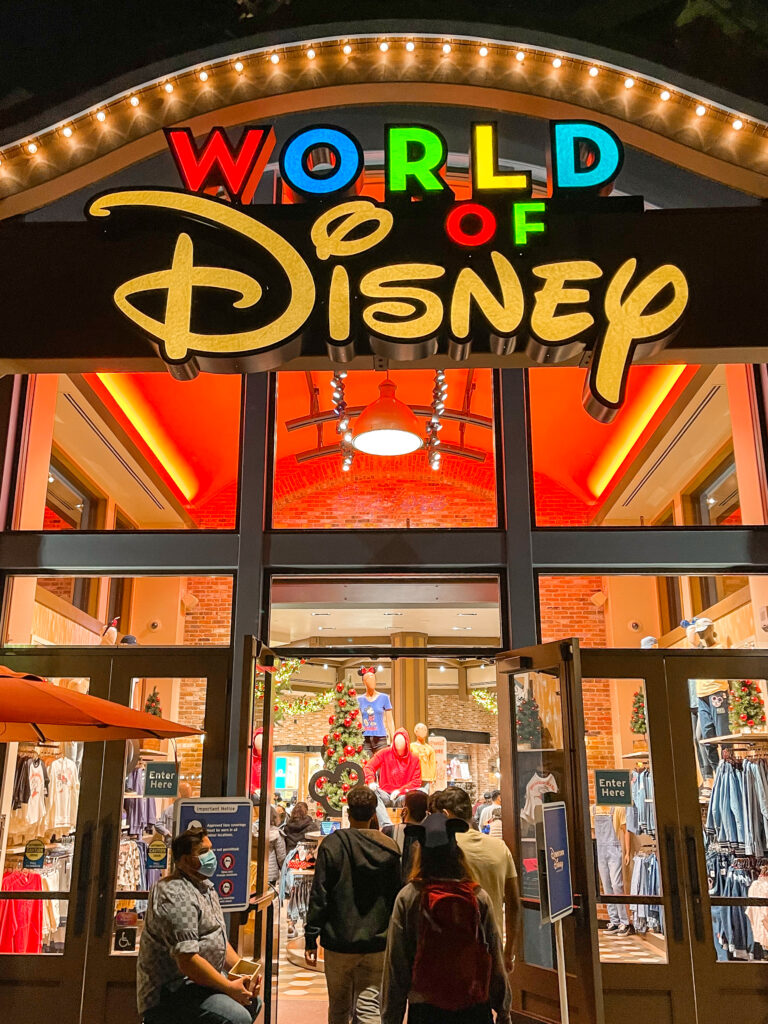 I hope you enjoyed reading about our visit to Disneyland in December. Looking back, I feel that using Disney Genie+ and Lightning Lane definitely would have allowed us to ride more attractions, but and extra $200 for my family, is hard to swallow.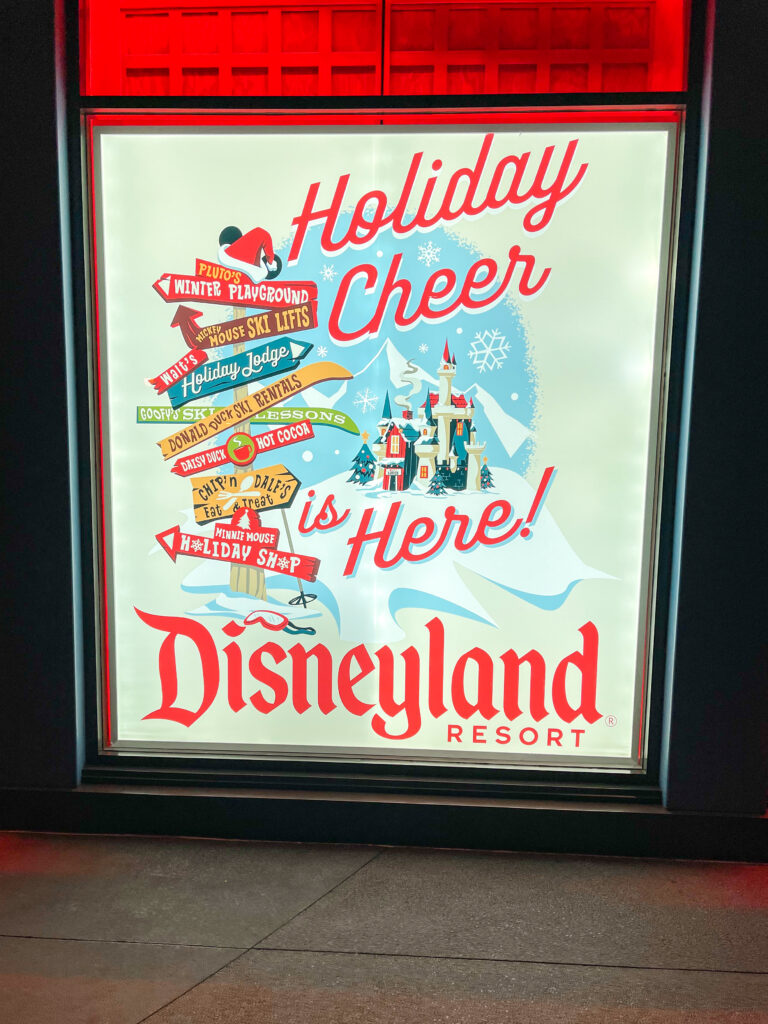 Most likely in the future, I will choose to visit the parks during a time when it is less busy. Combining the Christmas crowds with Disney Genie+ would probably have been worth it, to ensure we could maximize our time. Fortunately, we planned on crowds and had adjusted our expectations with a goal to just enjoy the holiday decorations an ambiance.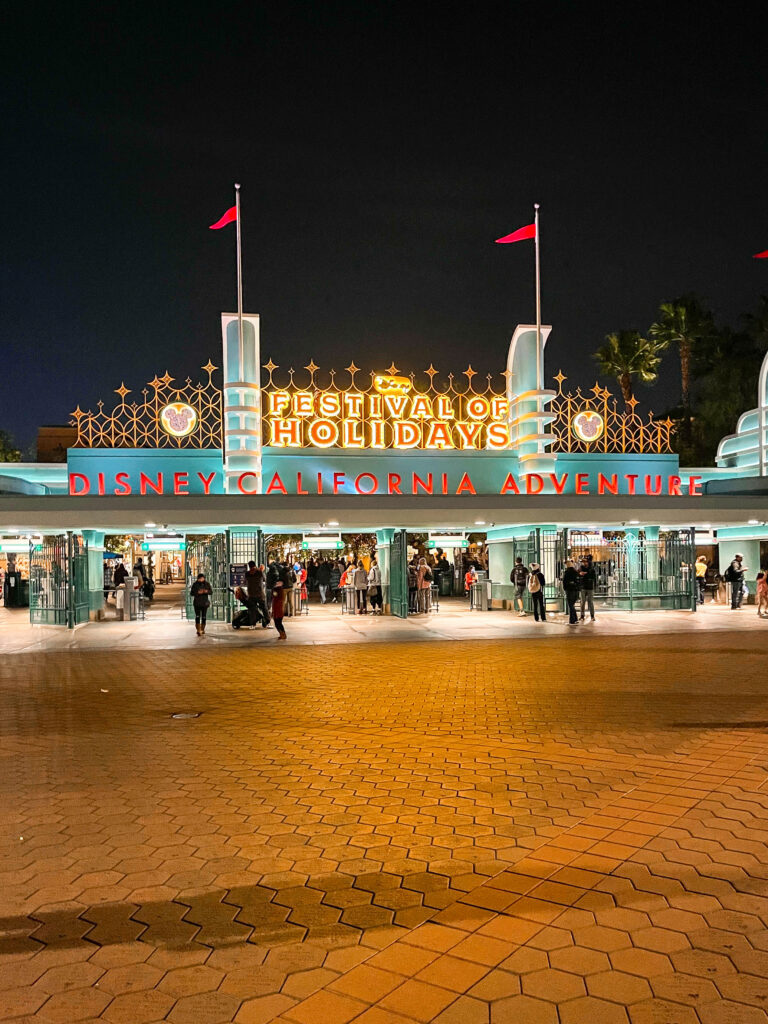 If you're planning to go to Disneyland in the future, read on down below for how I save on my vacations and an exclusive coupon code you can use to save on yours! Don't forget to subscribe to my channel on YouTube and follow along on Instagram!

Disneyland Ticket Savings
There aren't a lot of Disneyland ticket discounts out there, but they can be found if you know where to look.
Make sure that if you buy Disney tickets from a third party, that they an authorized ticket seller.
I buy my tickets from Get Away Today. Their ticket prices are always a few dollars cheaper than Disneyland's gate prices and often have multiple day discounts!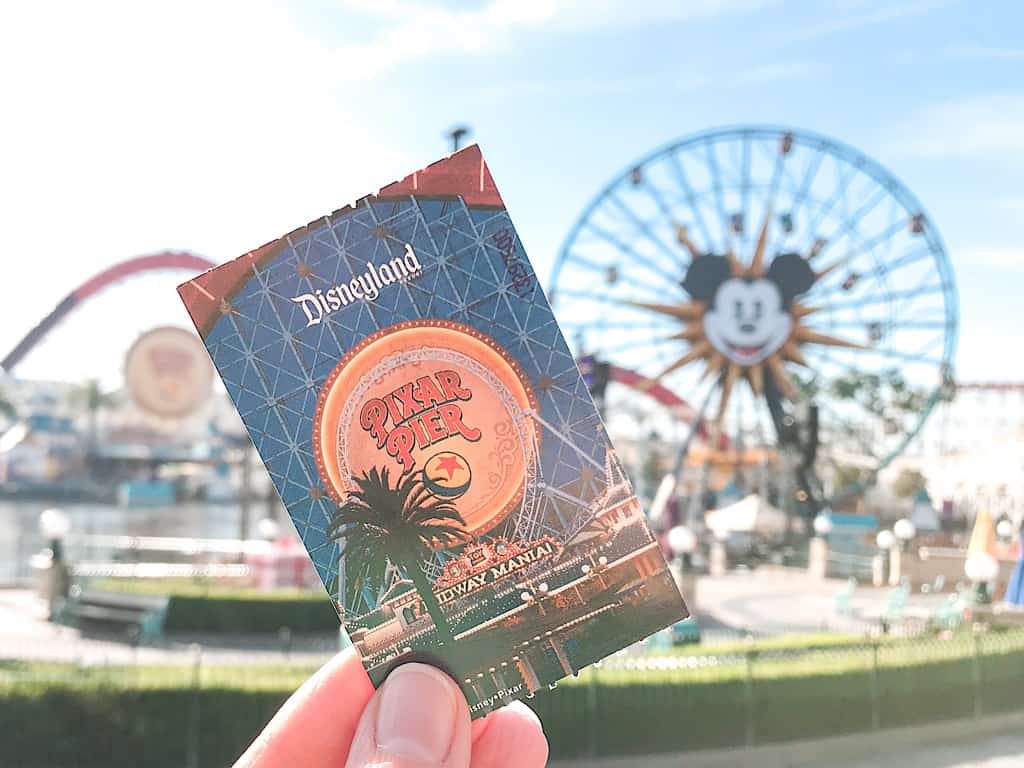 Get Away Today is almost always offering some kind of special on tickets and/or hotel vacation packages.
Use the promo code: Clubhouse10 to get an extra $10 off any 2-night or longer Southern California vacation package. (Hotel and 2 ticket minimum purchase to qualify for the discount.)