Do you want to visit San Francisco with your kids? This article is a guide for what to do on a family trip to the Bay Area. I show all of the best spots that will keep everyone entertained and happy!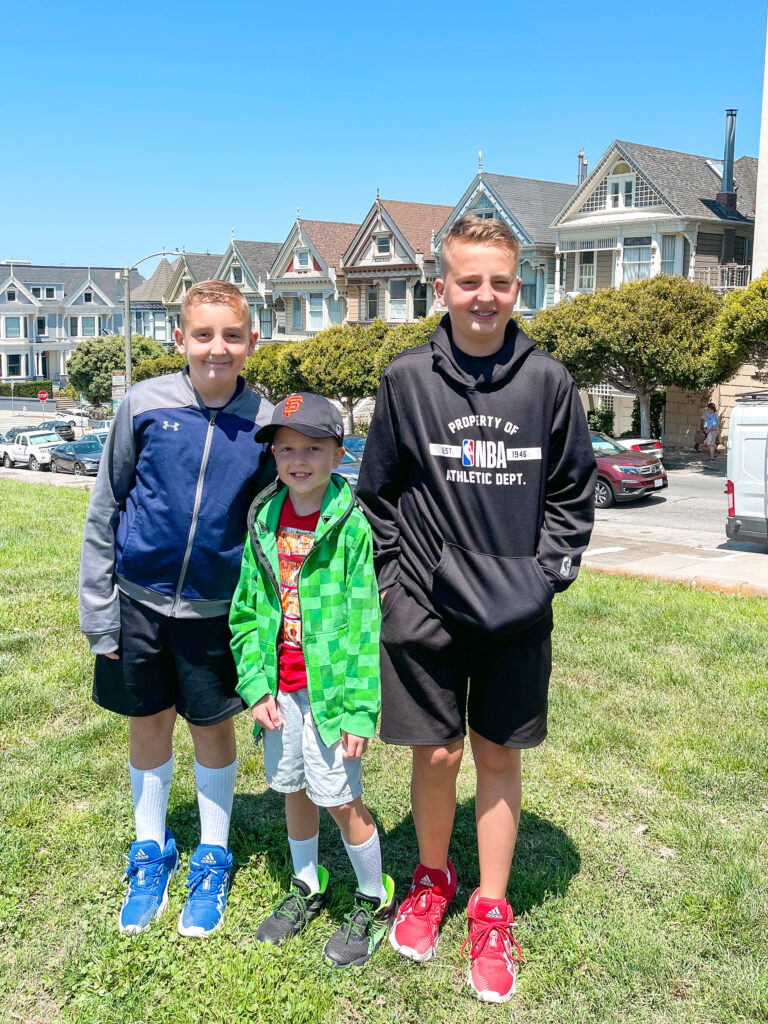 This list is not comprehensive. I had to leave out some important activities such as the California Academy of Sciences and the San Francisco Zoo, due to time. We spent a total of six days in the Bay Area and these were things that we were able to accomplish.
In fact there is no shortage of things for the whole family to do in San Francisco. Museums, attractions, zoos, parks and beaches are just a few ways that a family can spend time together having fun.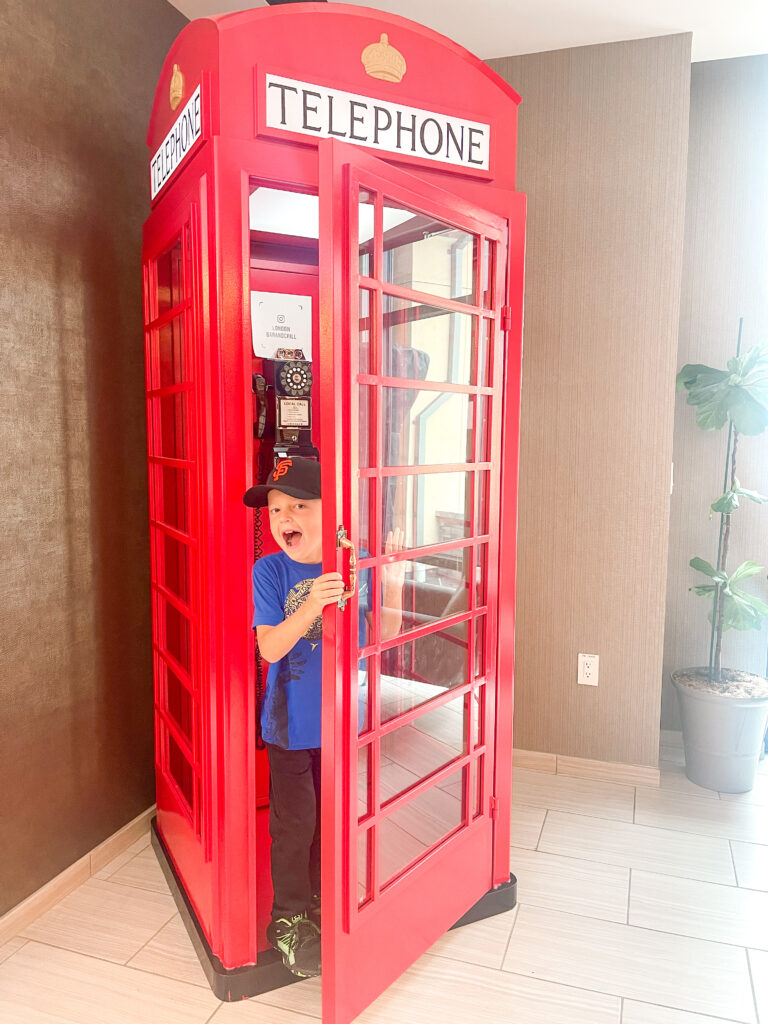 The list below represents my best effort to capture some of the "fun facts" about each of these 10 top activities. Use this list as a resource for your family.
This article is written for parents in particular, so it does not have some of the information that you may see on trip advisor or other travel sites. It's purpose is to help answer questions like "what can I do with my kids" in San Francisco and give an overview about what those things are.
San Francisco Giants Baseball Game
If you're kids love sports, you'll definitely want to catch a San Francisco Giants baseball game. They play at beautiful Oracle Park in San Francisco's South Beach neighborhood. The park is easily accessible by car and public transportation. We were able to find and pre-pay for a parking spot about 1/2 mile away.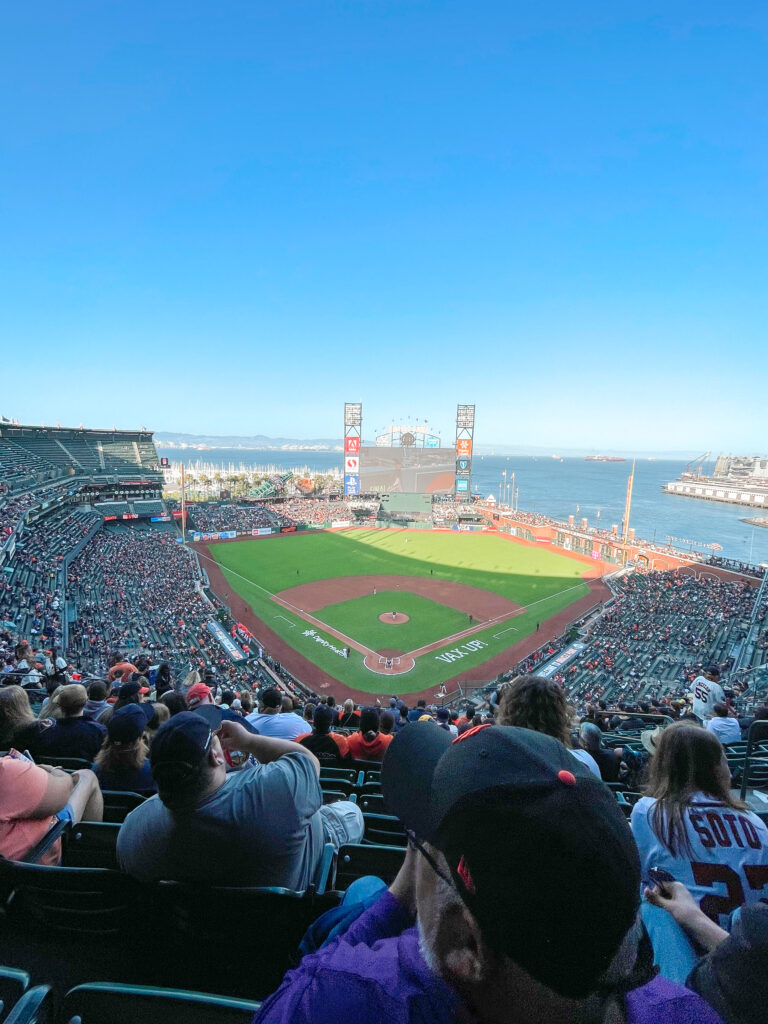 When going to the game, make sure you plan ahead for meals. They have a variety of options available at the stadium, but if you're kids are picky, you might want to make sure they are full before you go.
There is a family area behind left field where kids can run bases and slide down the giant Coke bottle slide. Unfortunately for us, it was closed during our visit.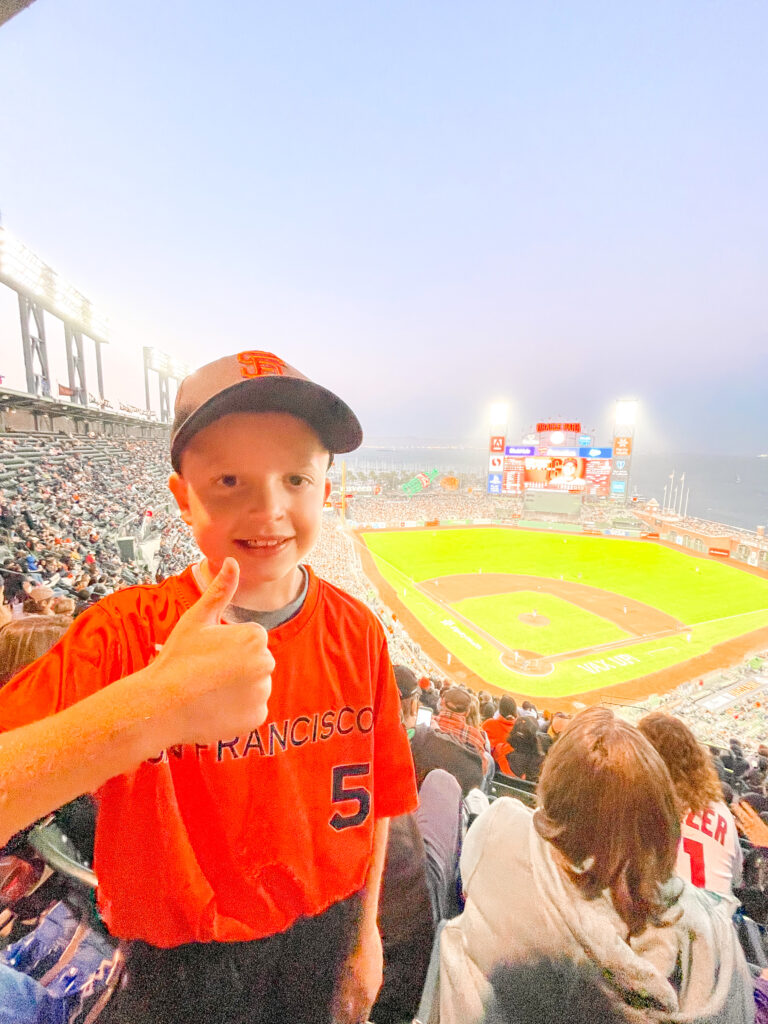 Painted Ladies & The Full House Residence
Another fun place to stop is San Francisco's iconic Painted Ladies. These beautiful houses are know to my kids because they are featured at the end of the opening sequence from the tv show Full House. The houses are located at Steiner Street and Hayes Street. Parking was hard to find here, but with some patience we were able to grab a spot right across the street.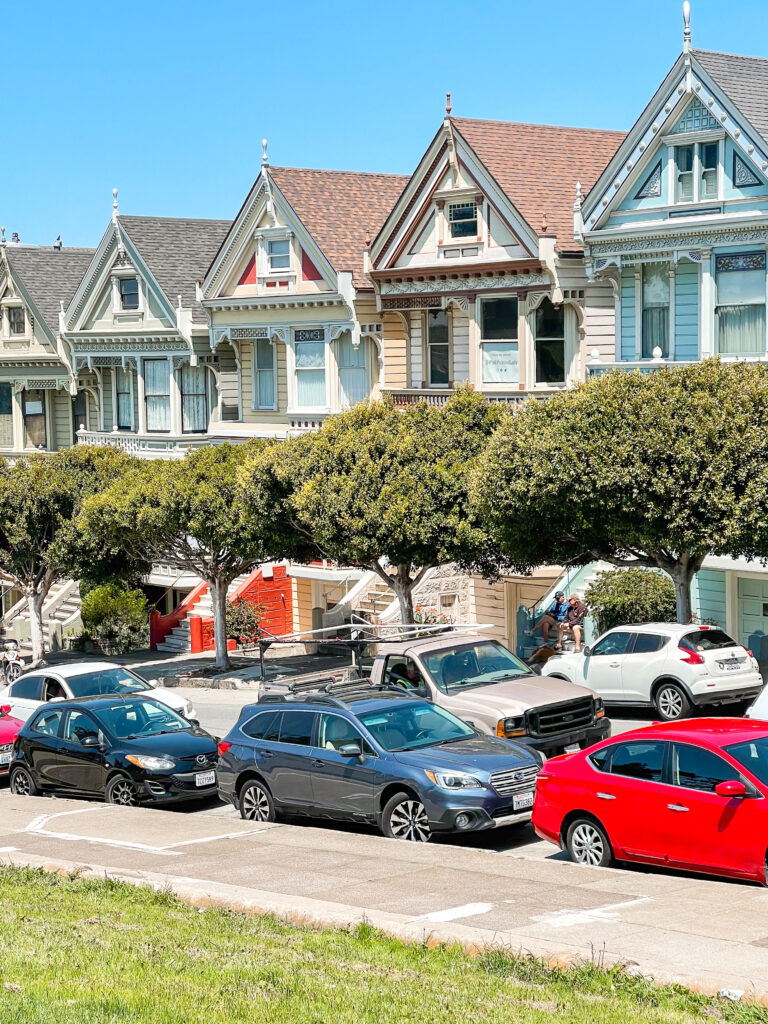 Alamo Square Park is where you can hang out and get the best views. We took a walk around the park and enjoyed a picnic lunch.
If you're a Full House fan, make sure to check our the Tanner residence a few blocks away at 1709 Broderick Street. Just be aware that someone actually lives there so you'll want to be respectful of their space and property.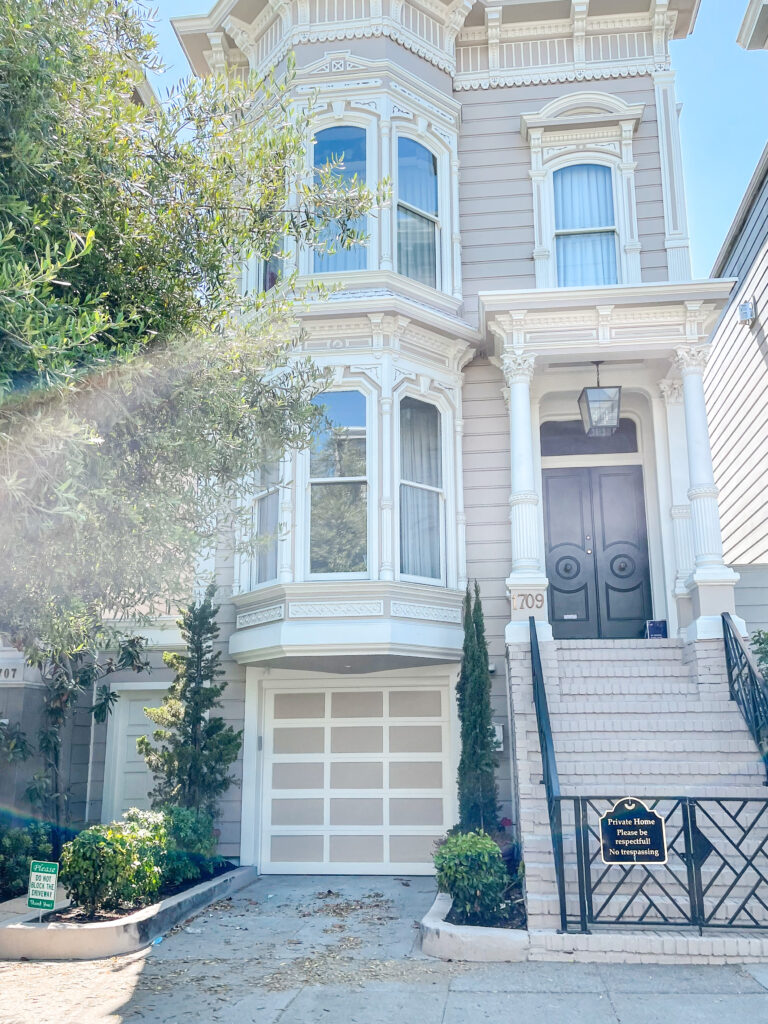 Boudine Bakery
No trip to San Francisco is complete without a stop at Fisherman's Wharf and Boudin Bakery. The bakery has been a San Francisco staple since 1849 and is world famous for their sour dough bread.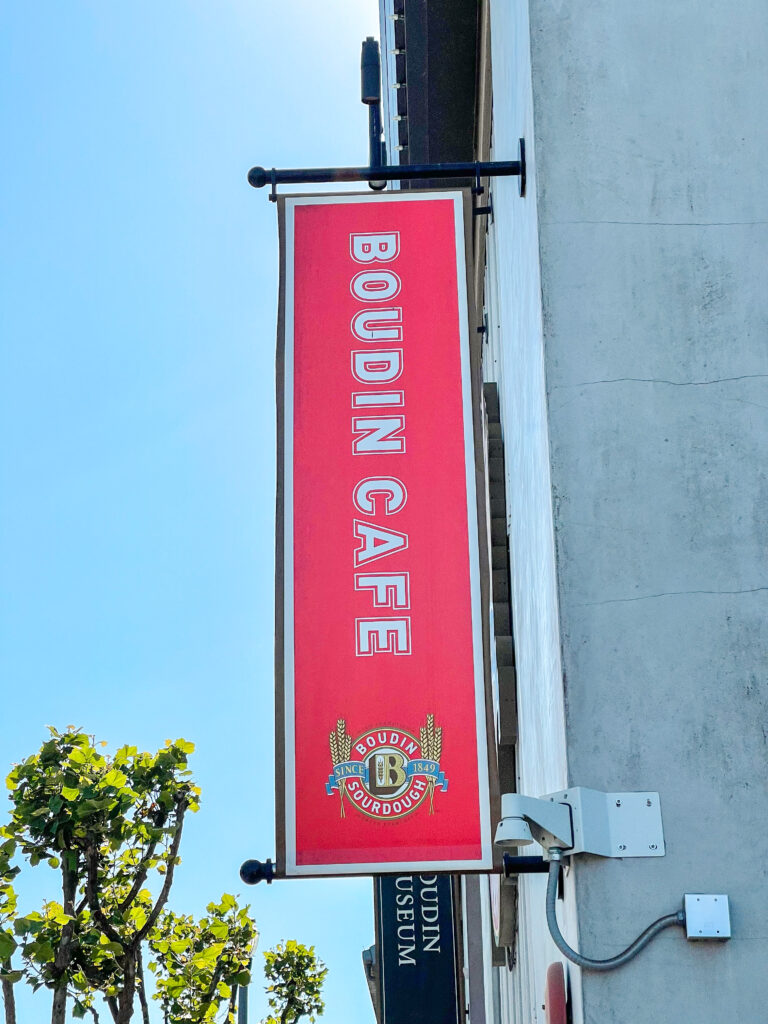 You can watch the talented bakers prepare sour dough loaves from outside through the windows. Inside there is a sit down restaurant as well as a quick service cafe.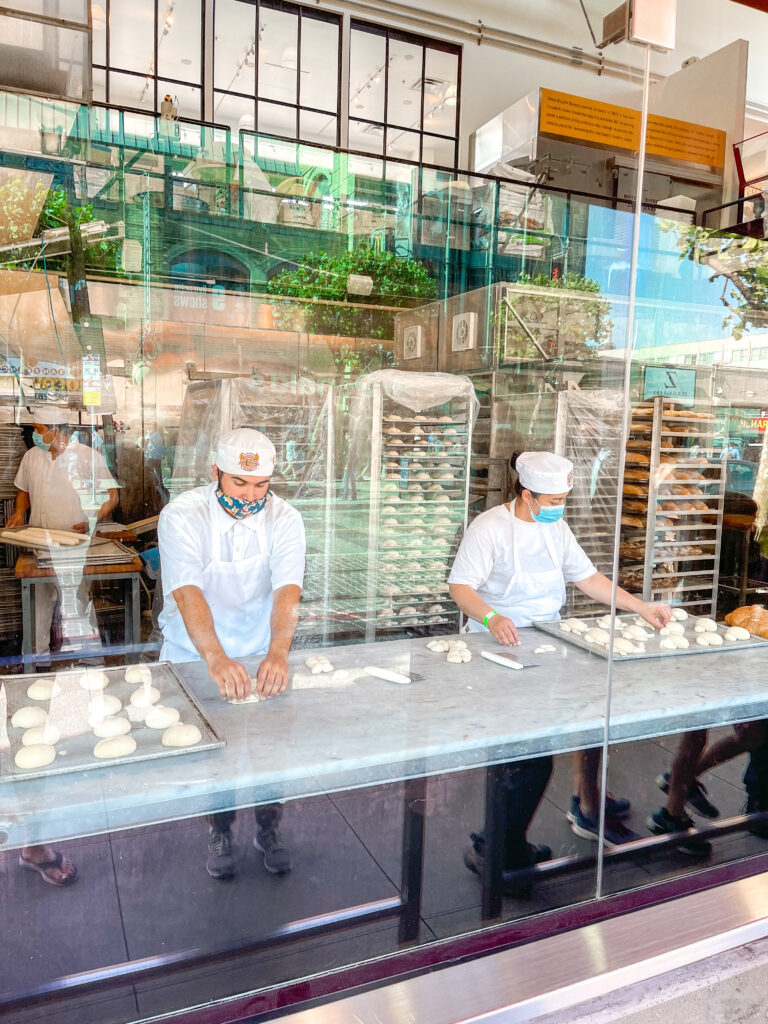 We highly recommend the chili or clam chowder in sour dough bread bowls or a grilled cheese sandwich on sour dough. Yum!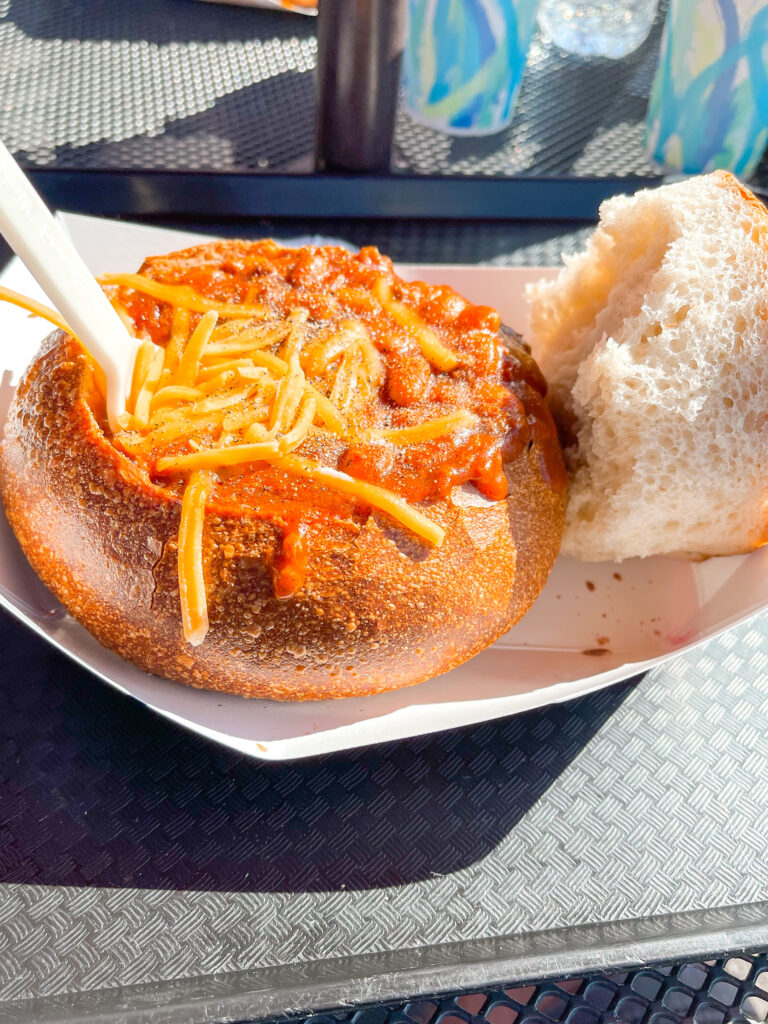 Lombard Street
Welcome to Lombard Street, the "crookedest street" in the world! Lombard street stretches across San Francisco, but this one block section of the road features tight hairpin turns and has up to 250 cars drive through an hour!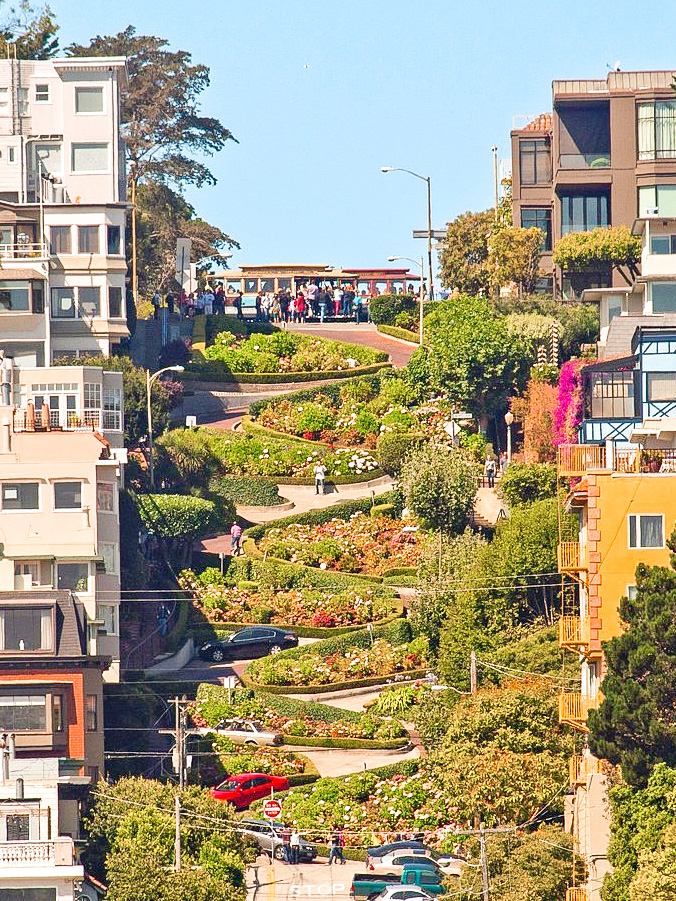 If you want a chance to park near the bottom of Lombard street, don't be discouraged if you have to circle for awhile. I parked on some neighborhood streets and walked up with my kids…it was well worth the walk once we got there.
Golden Gate Bridge and Golden Gate Park
Golden Gate park is located in the hart of San Francisco and consists of over 1,000 acres of public land. It is shaped in a large rectangle and is often compared to New York's Central Park, but is actually 20 percent larger.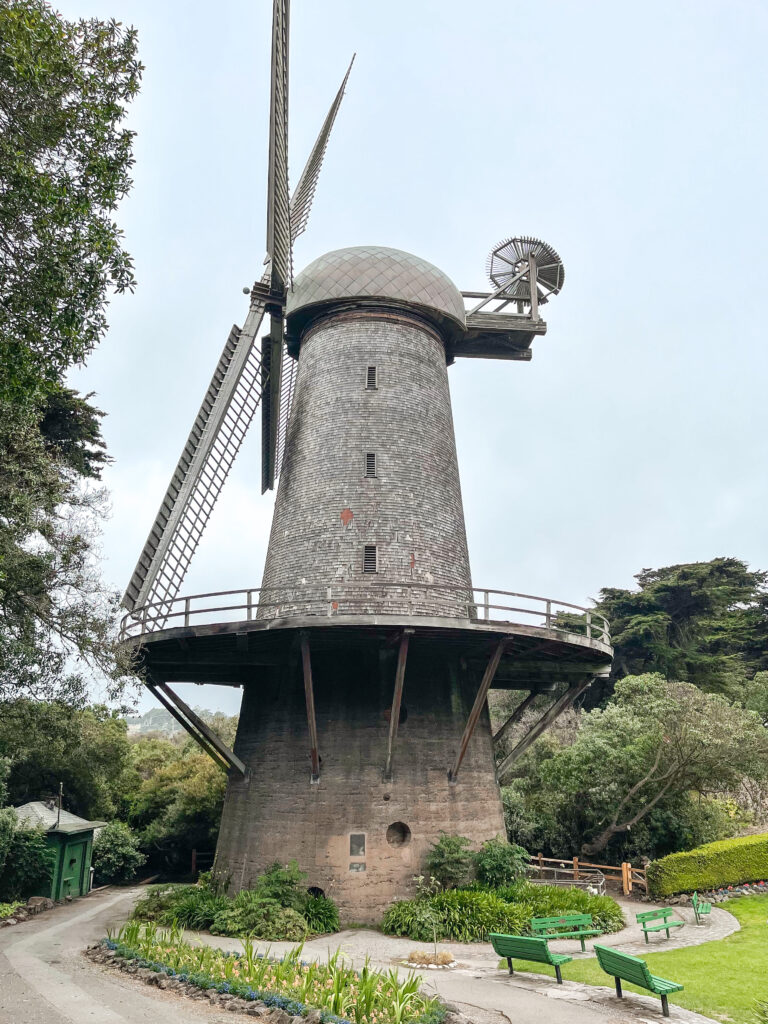 There are many different things to check out in the park, like a herd of buffalo, and large windmills surrounded by beautiful gardens. The park's western edge borders the Pacific Ocean.
The Golden Gate Bridge is probably the most iconic landmark in San Francisco. This large suspension bridge spans the Golden Gate straight which connects the San Francisco Bay with the Pacific Ocean.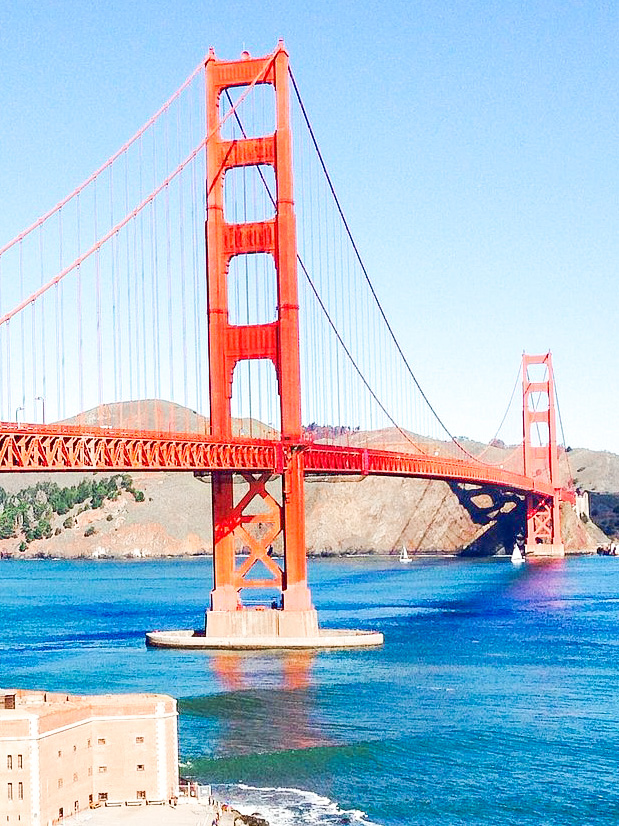 There are many ways to enjoy this bridge including driving over it, which we did both ways, walking, or riding a bike. There are also a few bus tours that will take you over the bridge.
Ghirardelli Square
Ghirardelli Square is a block in San Francisco that consists of shops, restaurants, and a hotel. It was purchased in the 1800s to be the headquarters of the Ghirardelli Chocolate Company.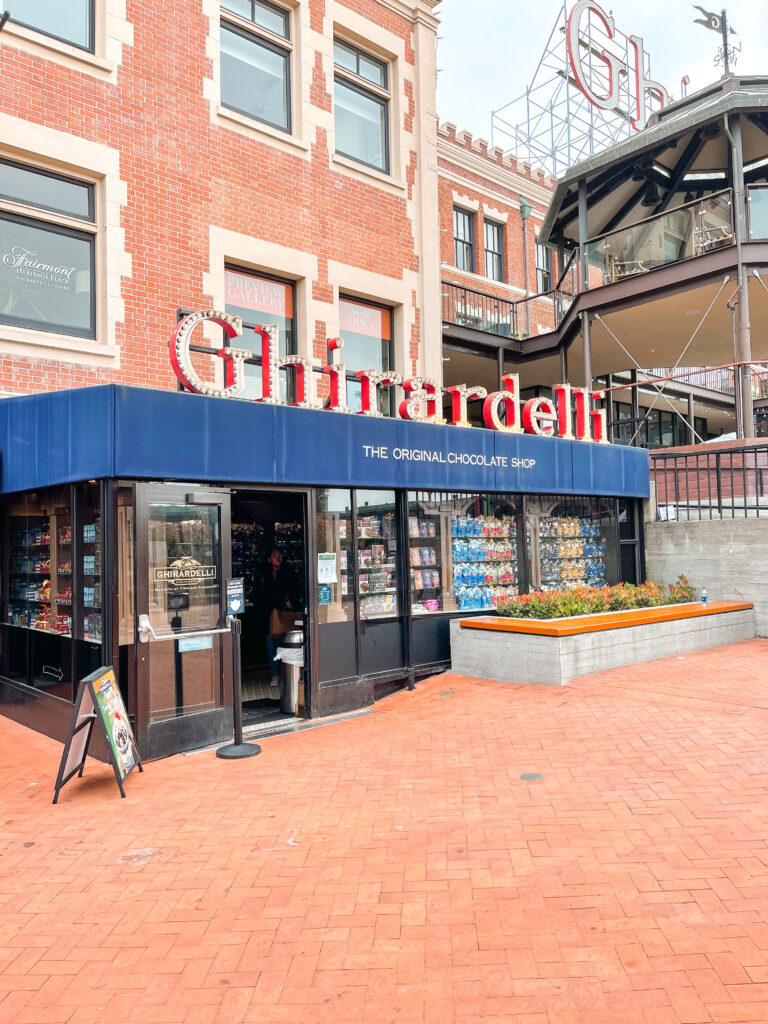 We came for the chocolate and the ice cream and were not disappointed! Make sure to get the Brownie Sundae, it might be the best brownie I've had in my life!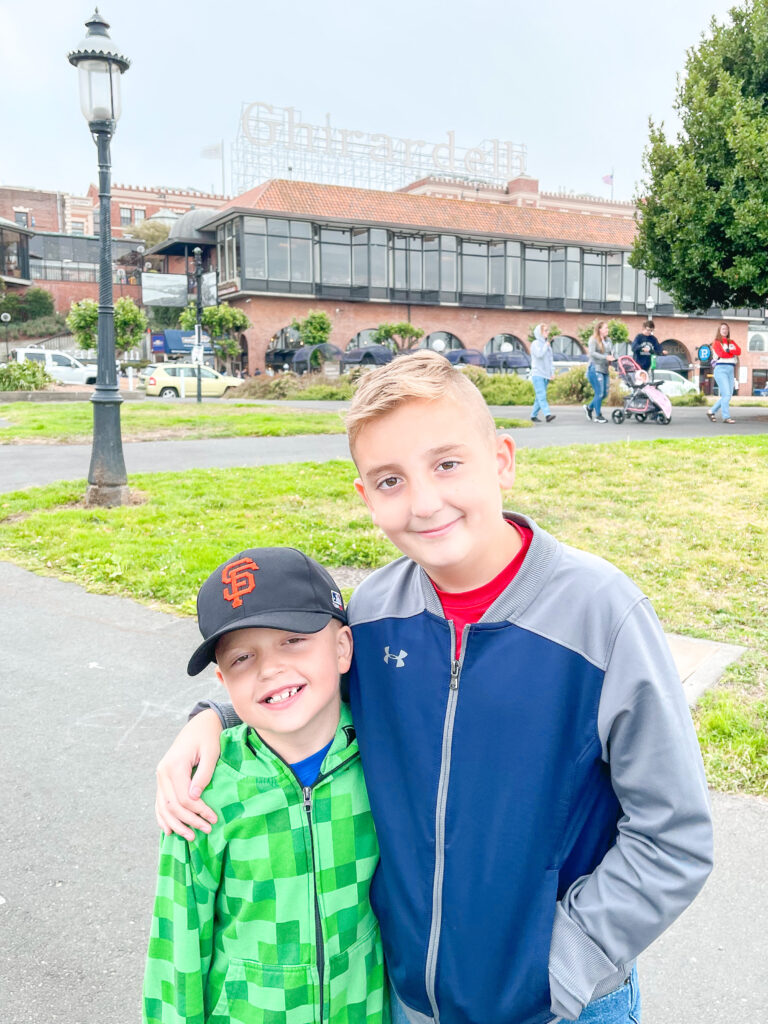 Pier 39
Pier 39 in San Francisco is a great place for kids. There are tons of shops and restaurants and even a two-story carousel.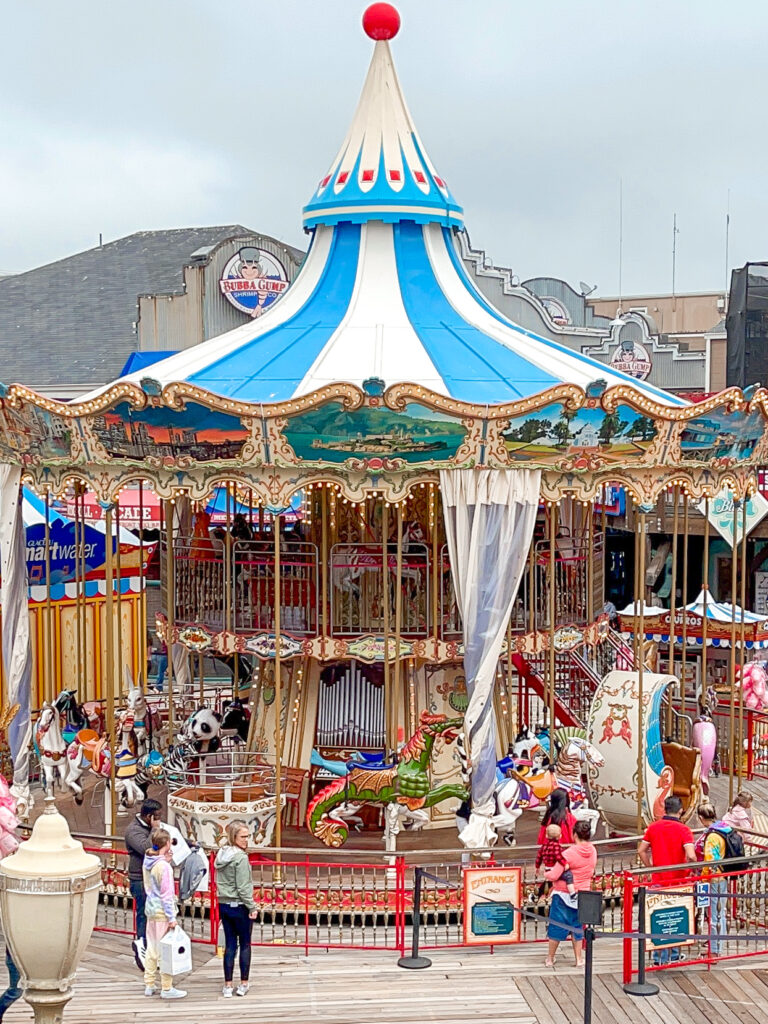 Pier 39 is also the best place to watch Sea Lions! Depending on when you go, this area is packed with Sea Lions, but if you visit in the summer time like we did, most of them will have gone south for breeding, but will start to return in the middle of August.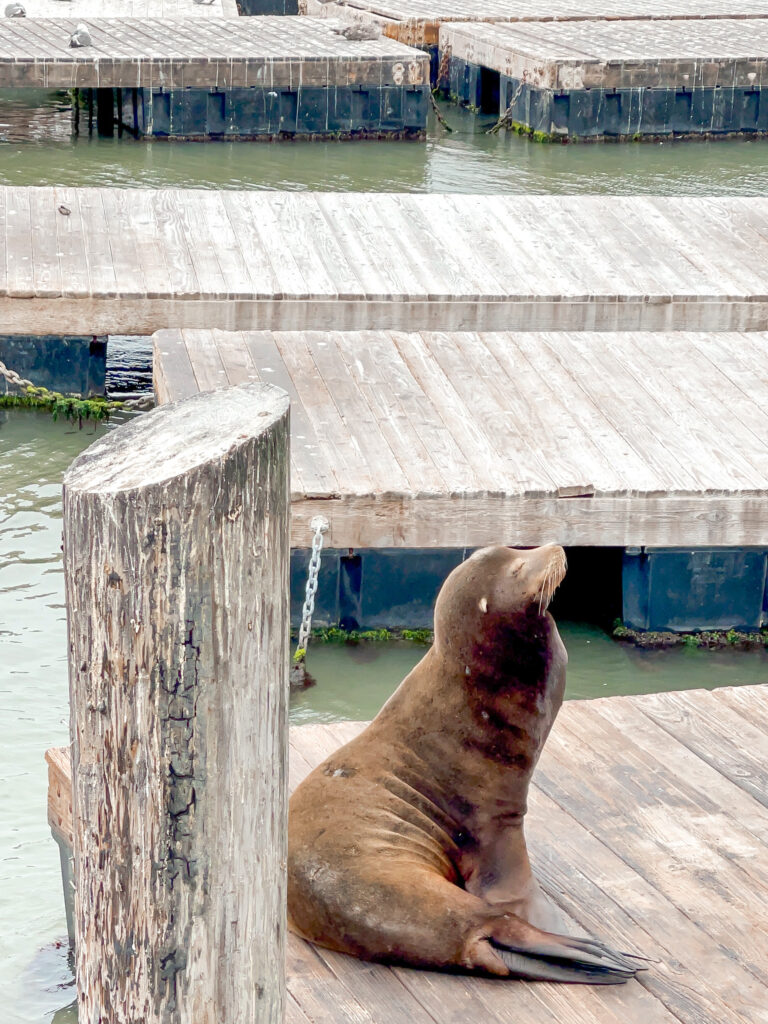 Alcatraz
Alcatraz is an interesting place to take older children. You will need to purchase ferry and tour tickets from Alcatraz City Cruises.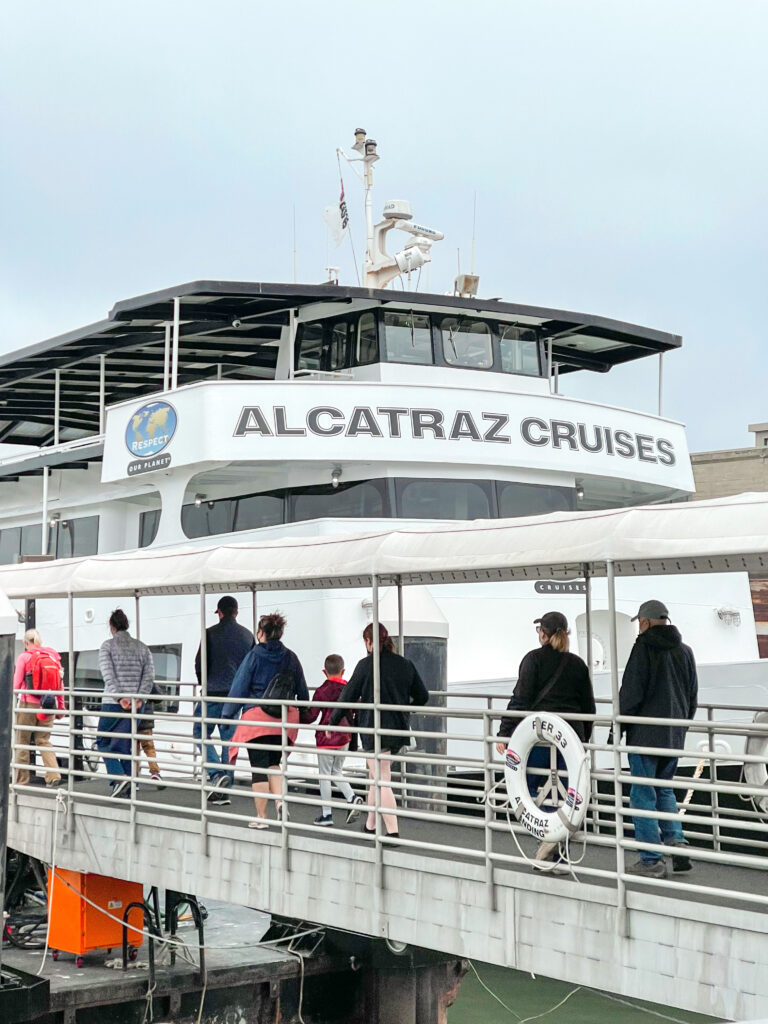 When you arrive on the island, be prepared for a steep walk up hill. The tour guides informed us that it was equivalent to walking up 13 stories.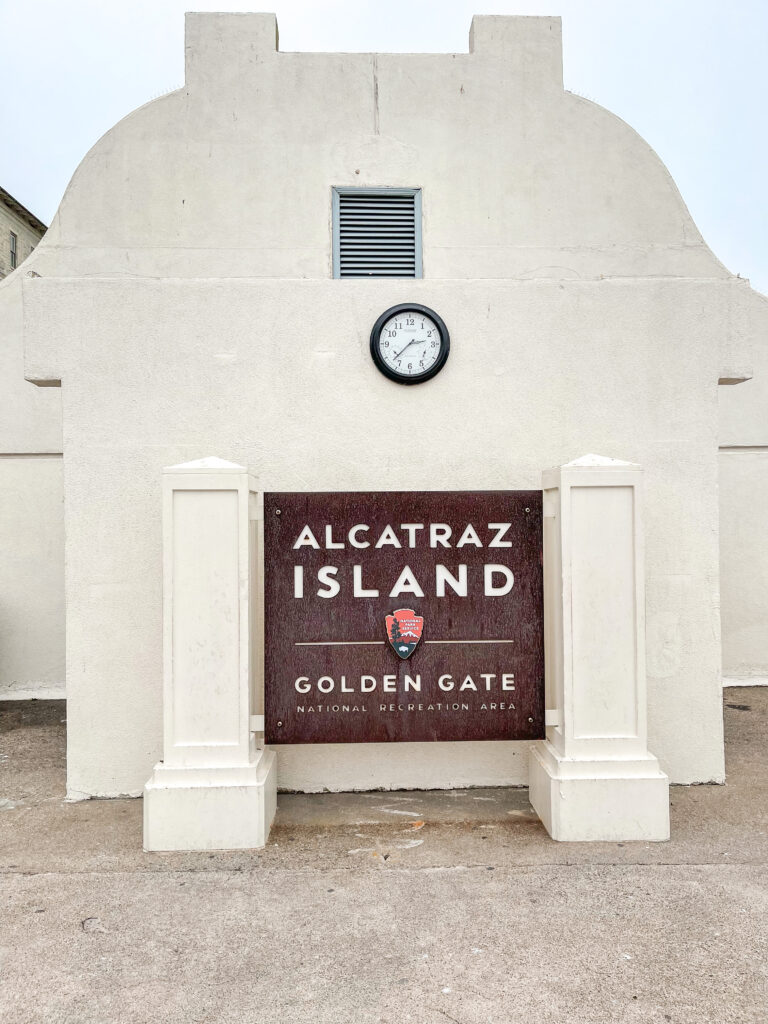 At the prison, you will download an app that has the audio tour. The tour is narrated by former prisoners and prison guards. My boys favorite part was seeing the cells of three of the prisoners who escaped.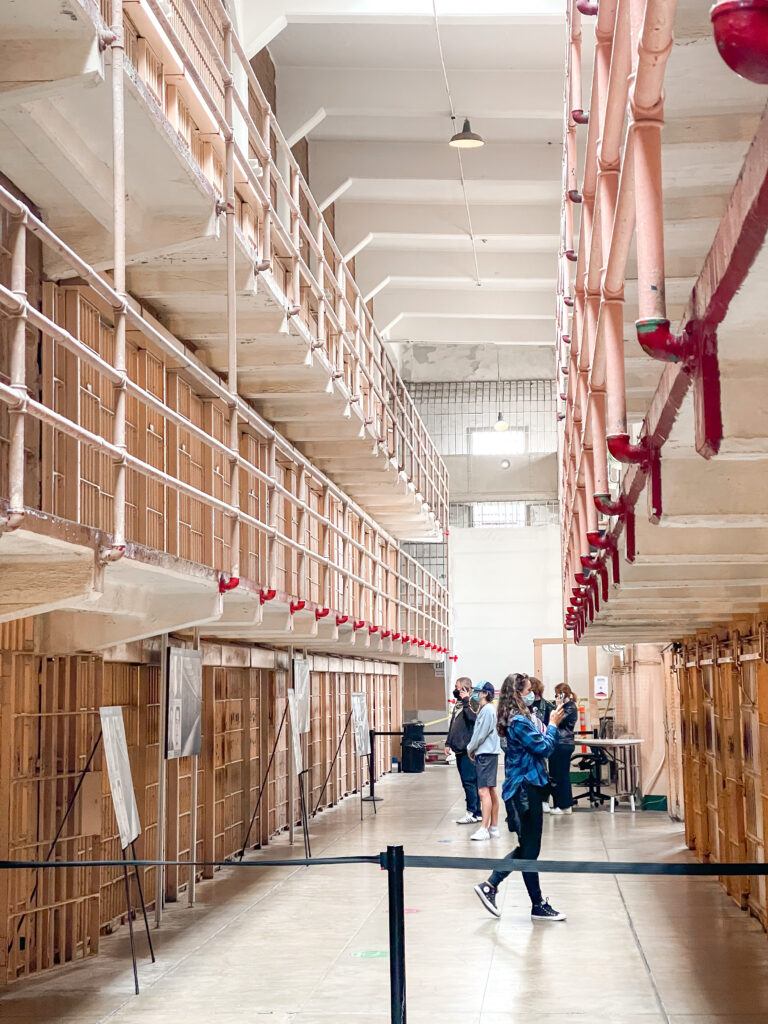 Six Flags Discovery Kingdom
If you have a thrill-seeking family, you need to visit Six Flags Discovery Kingdom! This amusement park is located in Vallejo, California about 30 miles from San Francisco and is half thrill rides and half zoo.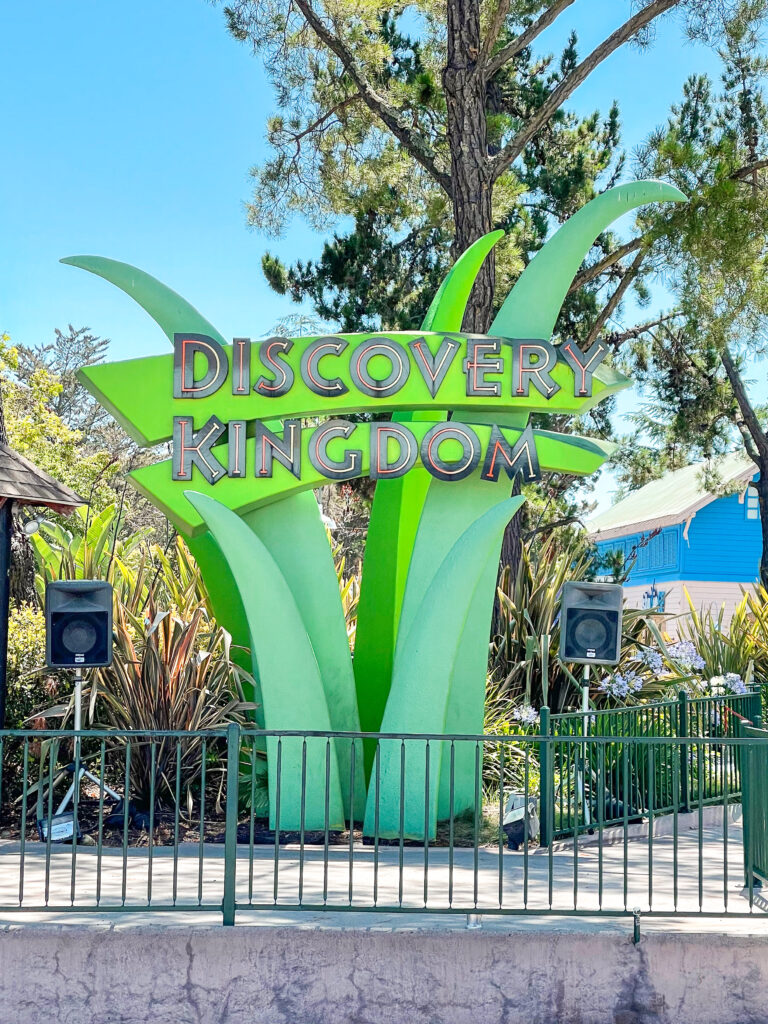 Some of our favorite rides (I mean my boys favorite rides) were Batman, Joker, and Wonder Woman.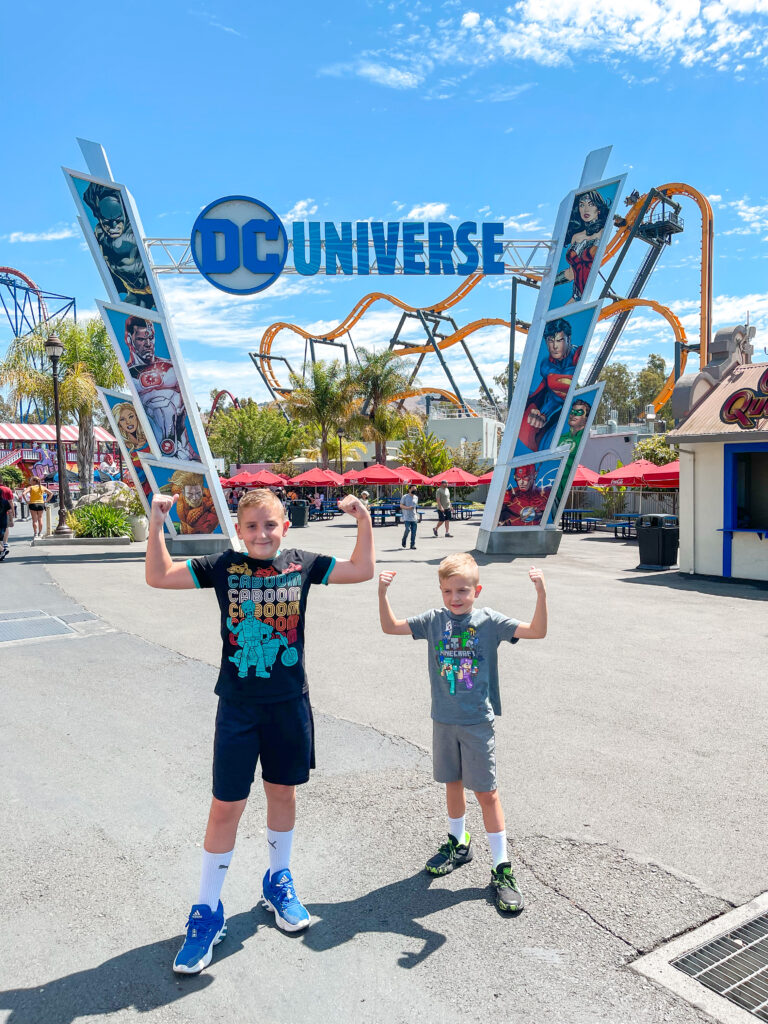 As far as animals go, we really enjoyed the bird show, lions, and the amazing dolphin tricks!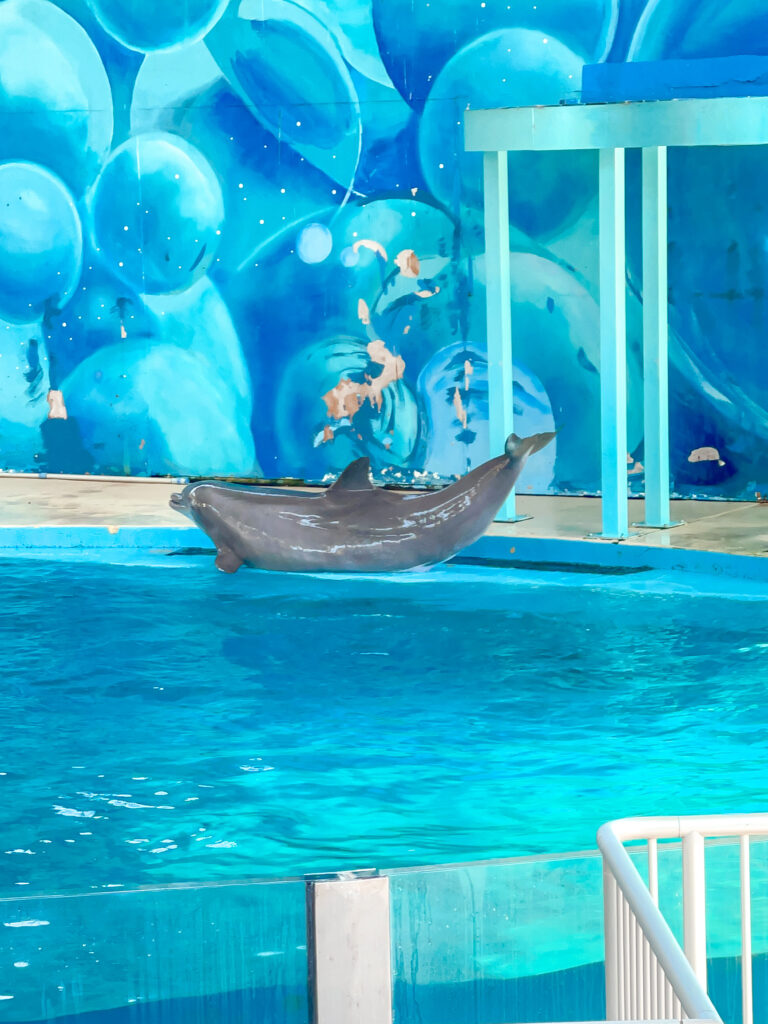 Redwood Regional Park
Redwood Regional Park is located in the hills east of Oakland which is right across the Bay Bridge from San Francisco. This park is a great way to get out in nature, but still be close to the city. My family and I went on a short hike and enjoyed a picnic beneath the majestic redwood trees.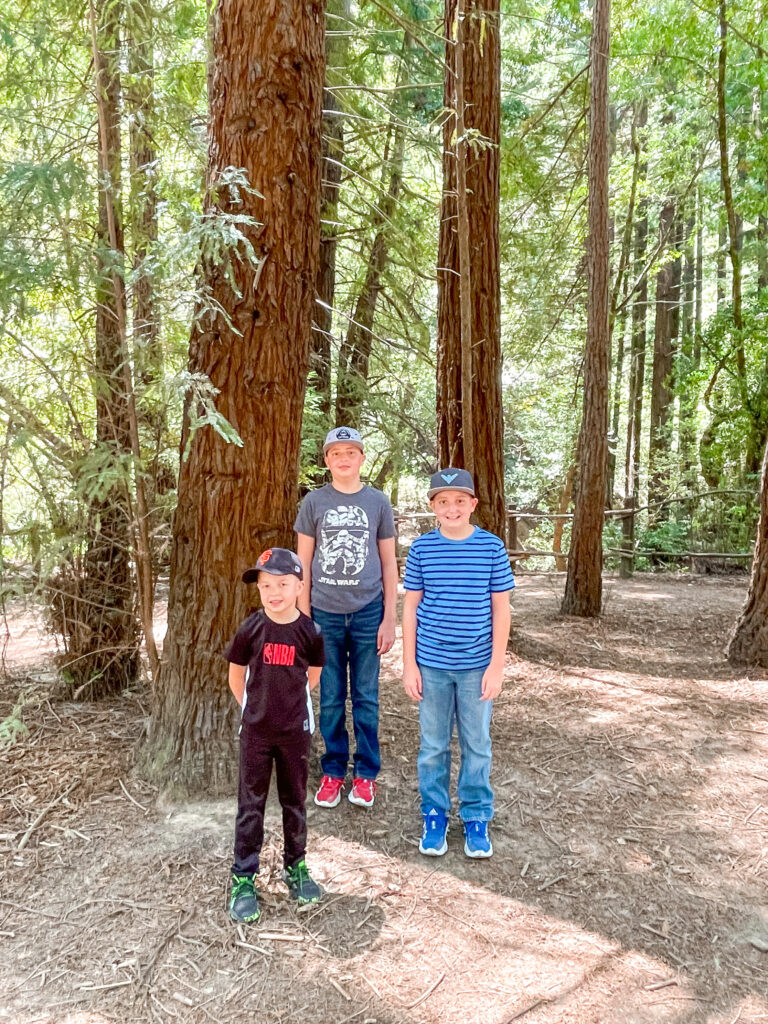 San Francisco is a wondrous city with so many things to do for the whole family. This list of kid-friendly activities should help you get started on your next trip (or just make it easier when planning).
I hope that this video was helpful and provided some great ideas for what's in store if you visit the Bay Area. What are your favorite places to see in San Francisco? Share them in the comments below!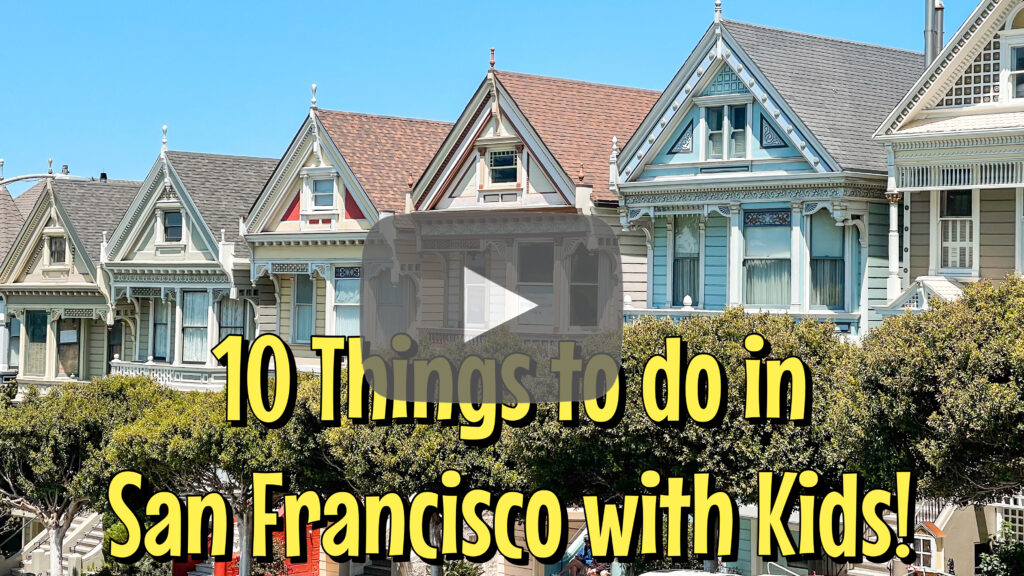 Southern California
Are you thinking about a trip to Southern California? I have some tips for you!