A cute homemade version of Mickey Mummy Macarons found seasonally at the Disney Parks!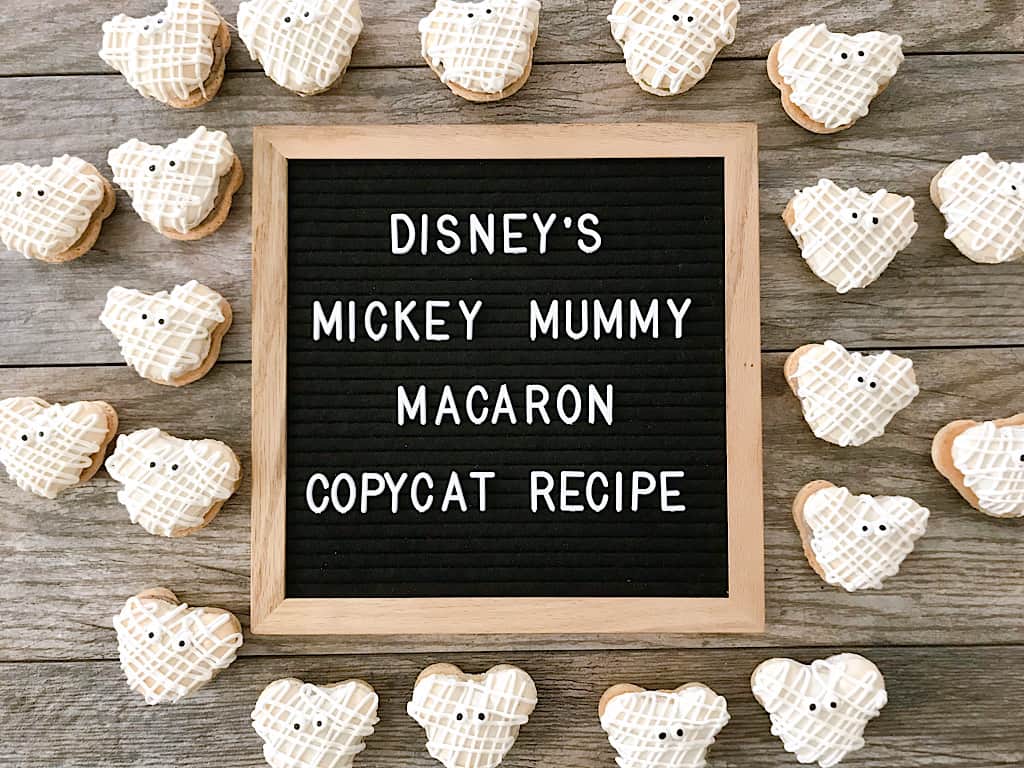 This post may contain affiliate links. When you click on these links, I get a small percentage back at no cost to you! For more information see my disclosure policy.
Below you will find tips, tricks and helpful hints for making this recipe including step by step instructions with pictures. If you would like to go directly to the recipe, scroll down to the recipe card or tap "Jump to Recipe" at the top of the page.
Disney sure knows how to celebrate Halloween with their amazing decorations and yummy treats!
Each year when my favorite holiday rolls around, I check out all of the adorable treats that are made at Disneyland and Disney World and figure out a way to recreate them at home!
That's why, when I saw these cute Mickey Mummy Macarons floating showing up all over Instagram, I knew that I needed to get to work!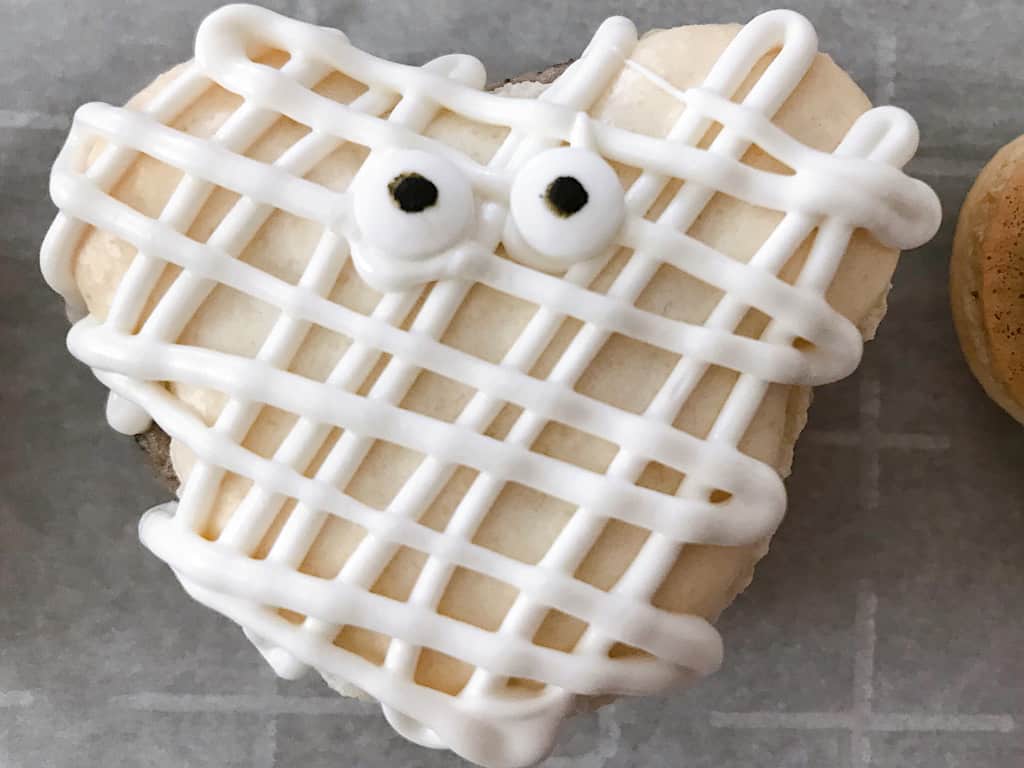 What is a Macaron?
Not to be confused with a macaroon, a macaron with one "o" is a French cookie made with meringue and almond flour and is sandwiched around some kind of yummy filling.
Check out my Disneyland Halloween Time Bucket List!
Tips and Tricks for Making Macarons
Here are some tips I learned as I was making these cute Halloween Macarons at home:
Use eggs whites that are room temperature
Pipe the cookie batter onto parchment paper rather than a silicone baking mat, which will keep the cookie too moist
To make your macarons Mickey-shaped, use this PRINTABLE MICKEY MOUSE TEMPLATE under your parchment paper when you pipe on the cookie batter. I printed 4 copies and placed them on my baking sheet, then added a small piece of tape to hold them in place, so that the macarons would be properly spaced when baking.

Where Can You Find Mickey Mummy Macarons?
Currently, this Halloween season, you can find these adorable Mickey Mummy Macarons at Jolly Holiday Cafe at Disneyland.
Jolly Holiday Cafe is located on Main Street U.S.A. just left of the entrance to Adventureland. You'll not only find this macaron, but many other Halloween treats as well, including these Graveyard Cupcakes.
You can find more homemade Disney recipes HERE
Ingredients for Mickey Mummy Macarons
Macarons
1 1/4 Cup Almond Flour

1 3/4 Cup Powdered Sugar

4 Egg Whites

1/8 Teaspoon Cream of Tartar

1/3 Cup Granulated Sugar
Filling
1/2 Cup Butter, softened

2 Cups Powdered Sugar

1 Teaspoon Vanilla Extract

6 OREO Cookies, crushed into crumbs
Assembly
Helpful Kitchen Tools
How to Make Mickey Mummy Macarons
Macarons
Measure and place the almond flour and powdered sugar in a food processor.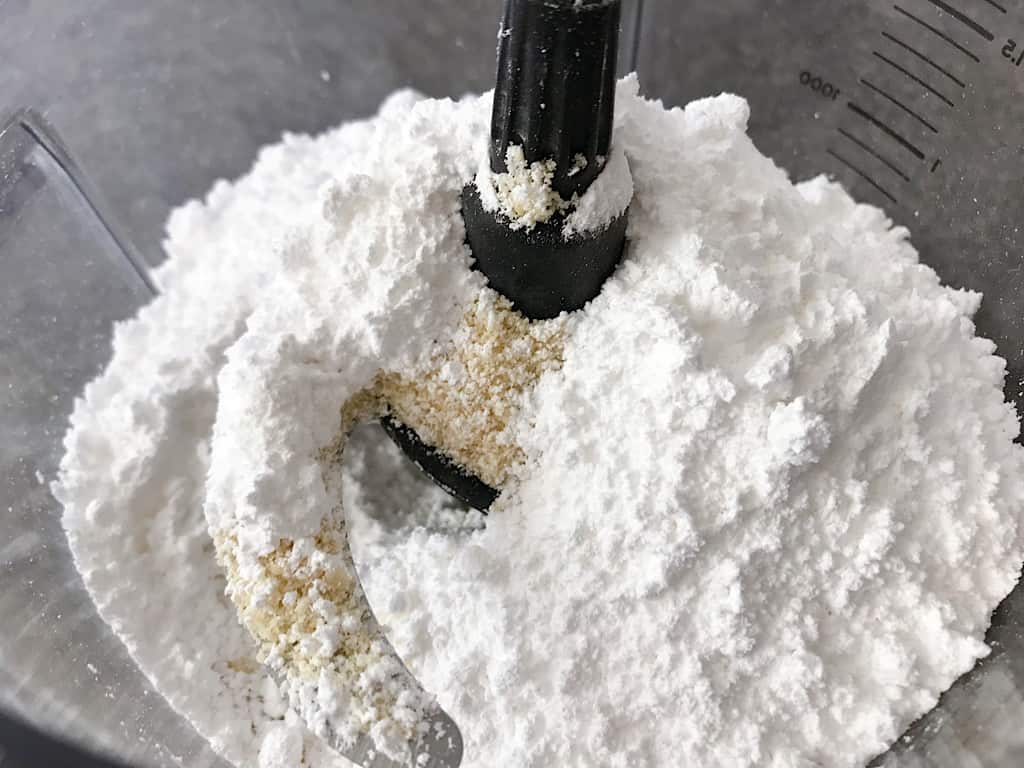 Run mixture through a mesh strianer. Process 2 more times for best results.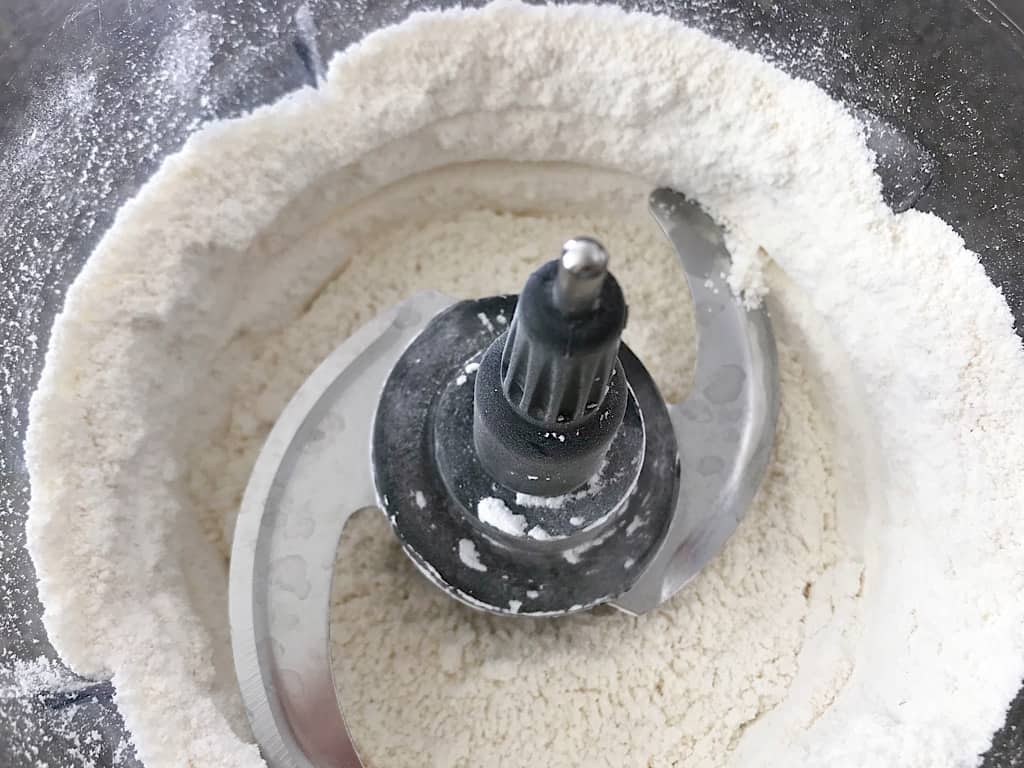 Add the room temperature egg whites and cream of tartar to the bowl of a stand mixer. Use a whisk attachment and beat the mixture until it begins to turn white and opaque.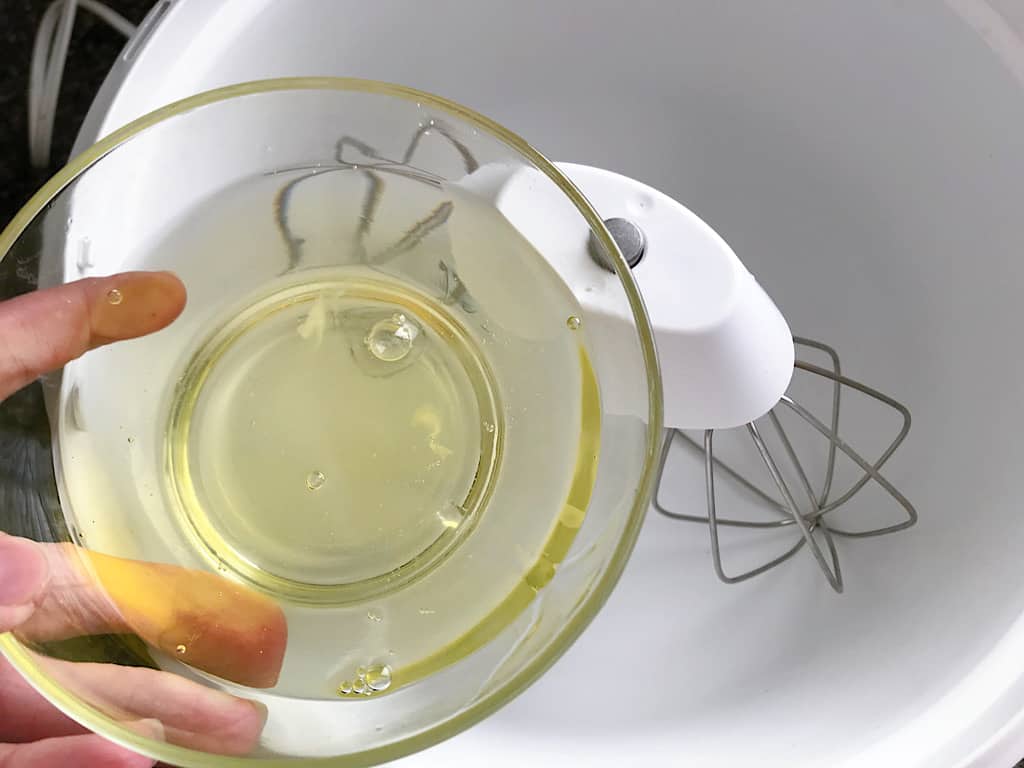 Turn the mixer on low and gradually add in sugar.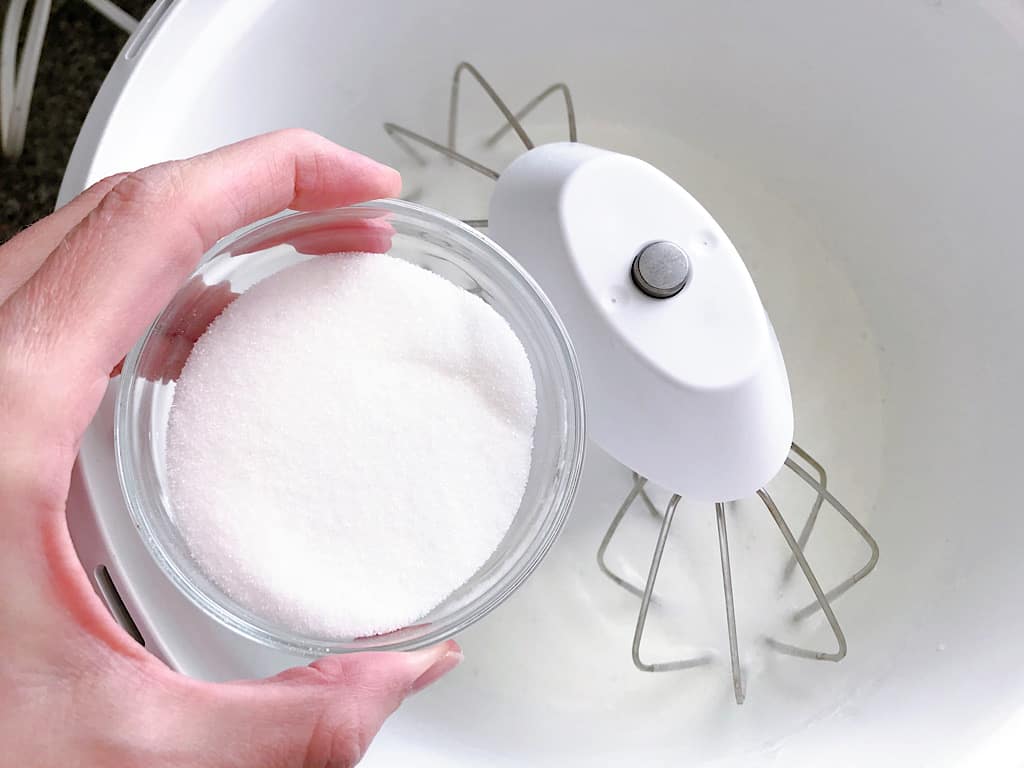 Turn the mixer on high and beat the egg whites until stiff peaks form. It should be stiff enough that if you turned the bowl over, nothing would move.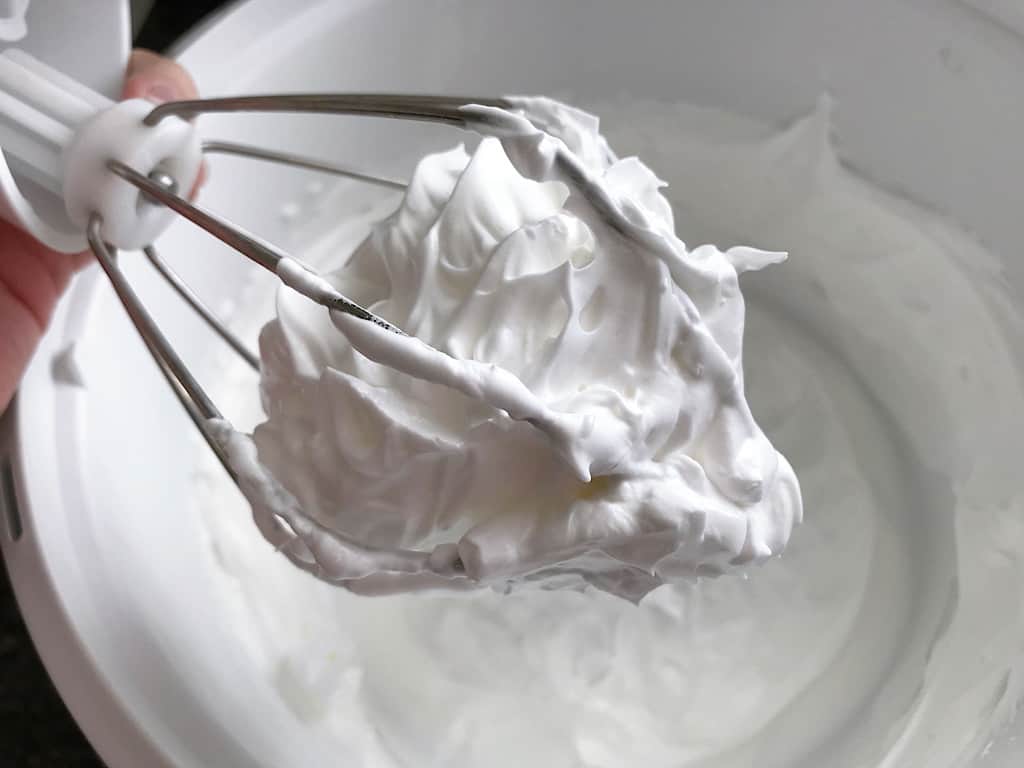 How to Macaronage: Add 1/3 of dry ingredients into egg white mixture and fold in by hand with a spatula. Continue with the next 1/3 followed by the rest of the mixture.
Continue to fold in until it can make an 8 without breaking. The batter should be the consistency of lava (see video).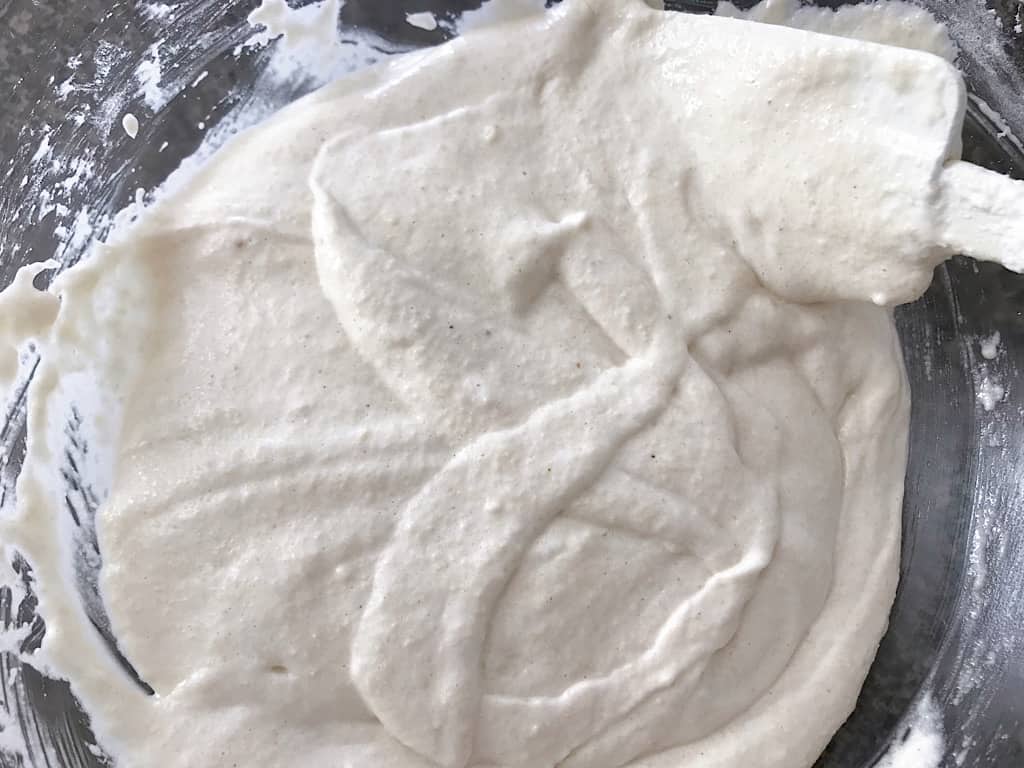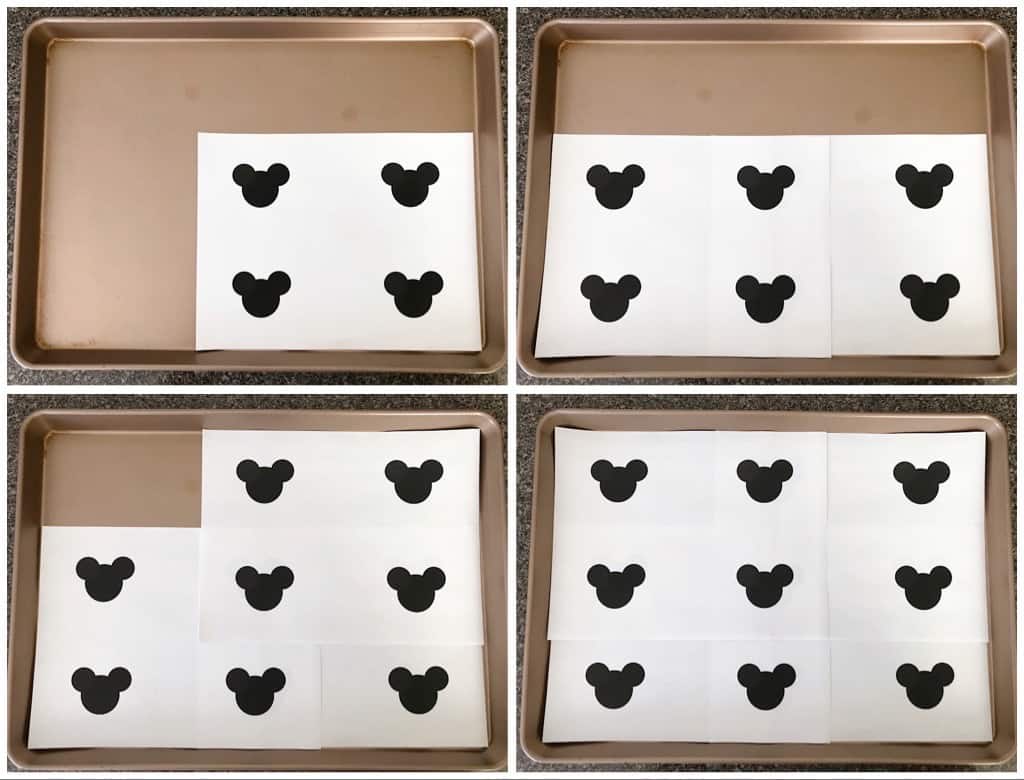 Add the cookie batter to a piping bag. Snip off end and pipe over each Mickey stencil.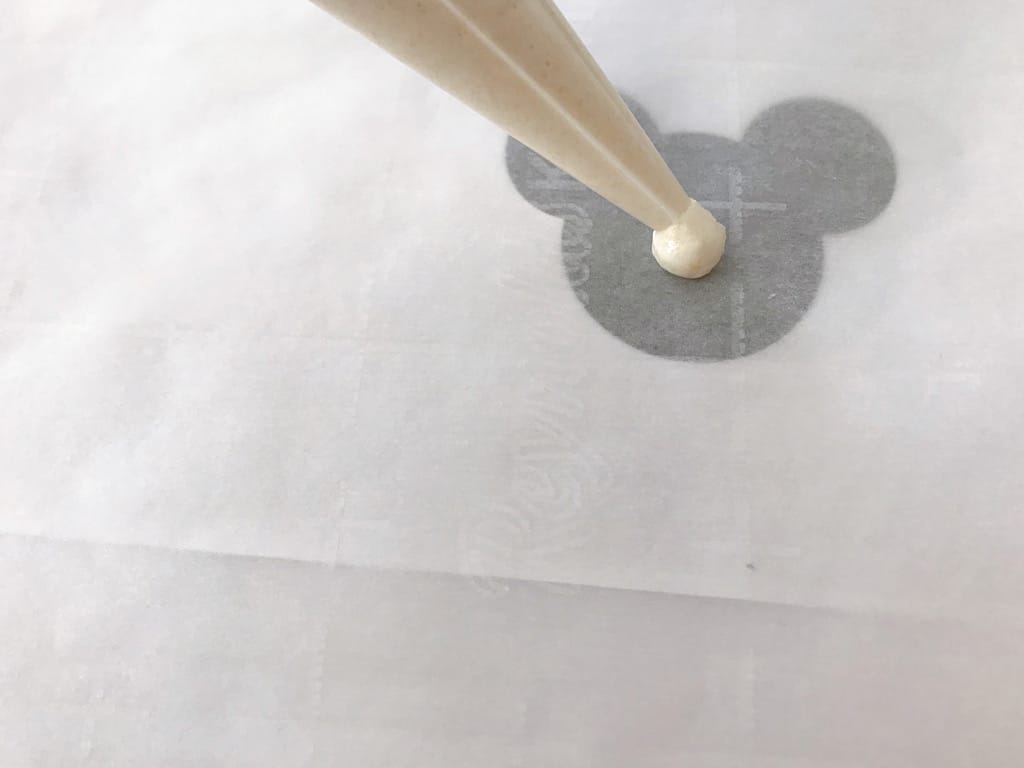 Drop the pan 3-5 times on the counter top to help eliminate bubbles.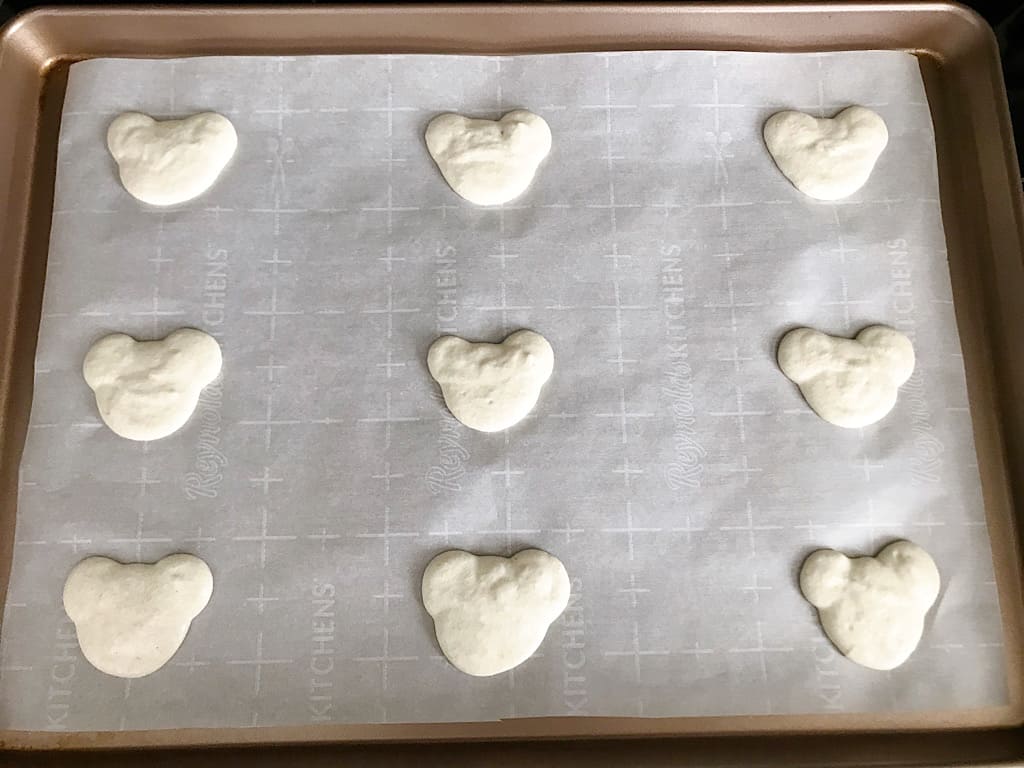 Let the batter rest for 45 minutes.
Bake the Mummy Mickey Macarons at 320 degrees for 10-12 minutes, rotating pan at 7 minutes.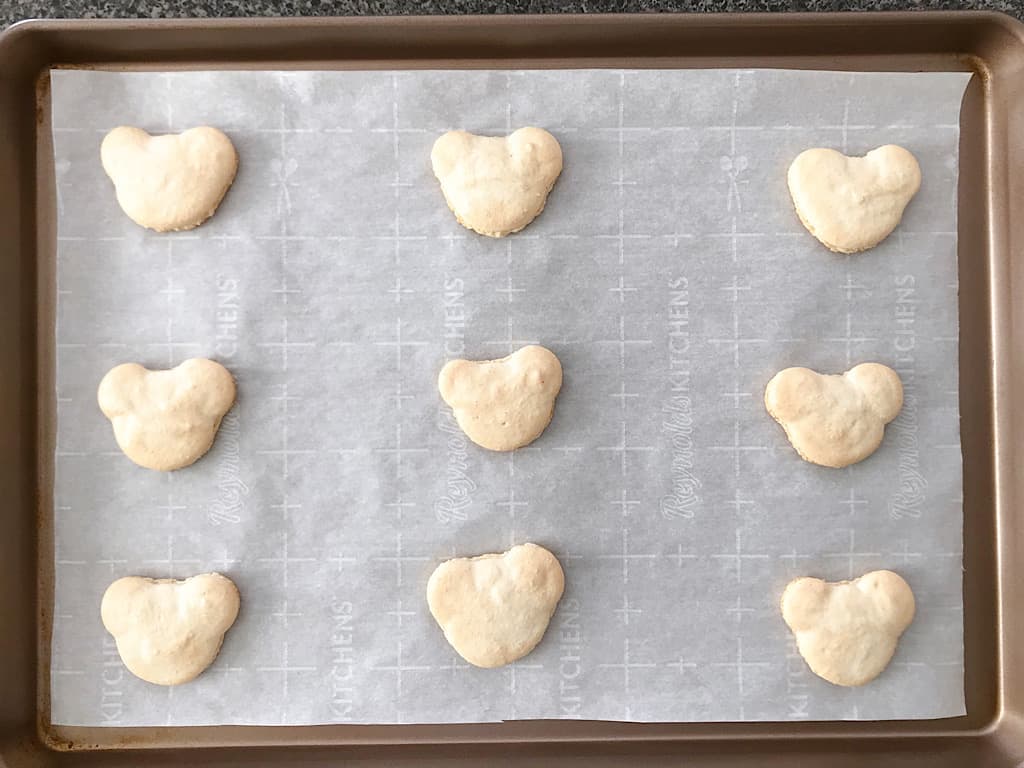 Once you remove them from the oven, let them rest on the baking sheet for 20 minutes before transferring them to a cooling rack to completely cool.
To Make the Cookies and Cream Filling for Mickey Mummy Macarons: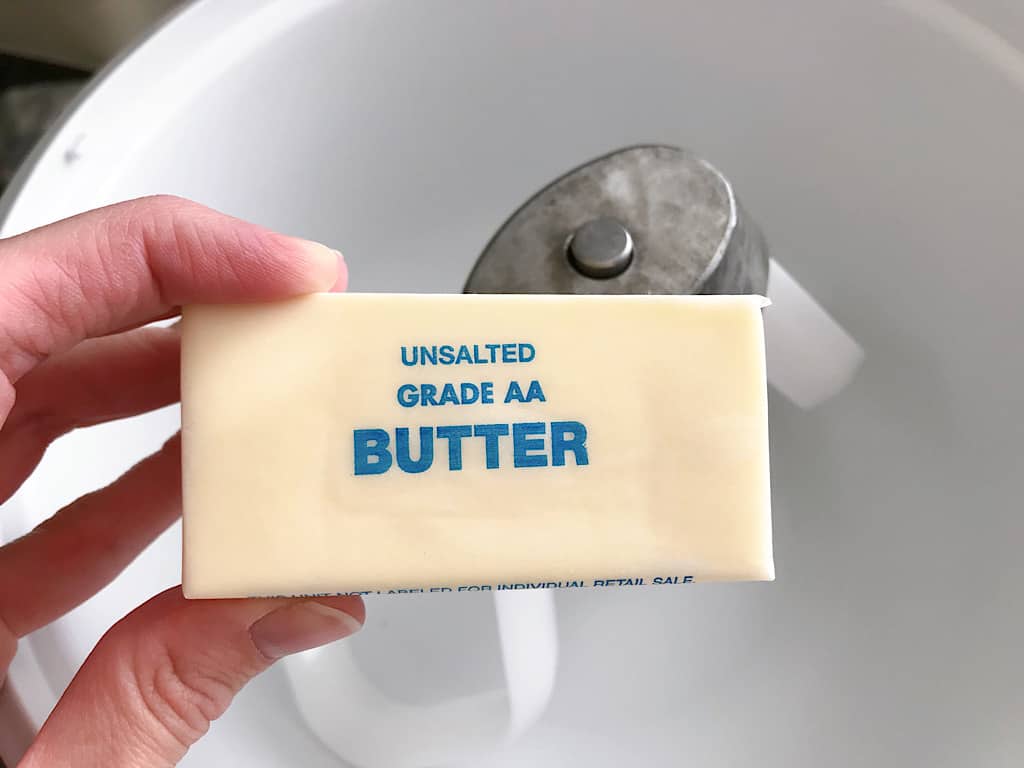 You can crush your OREOs into crumbs by placing them in a ziplock bag and rolling over them with a rolling pin, or you can add them to a food processor or blender.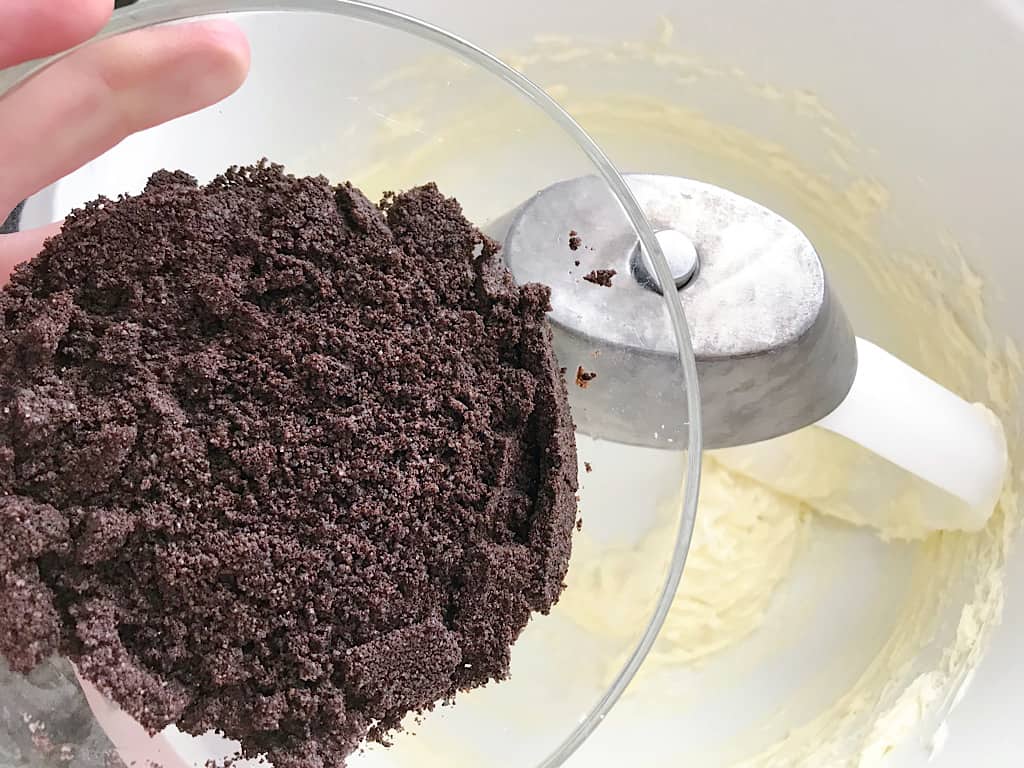 Add the OREO crumbs and vanilla extract to the butter and combine.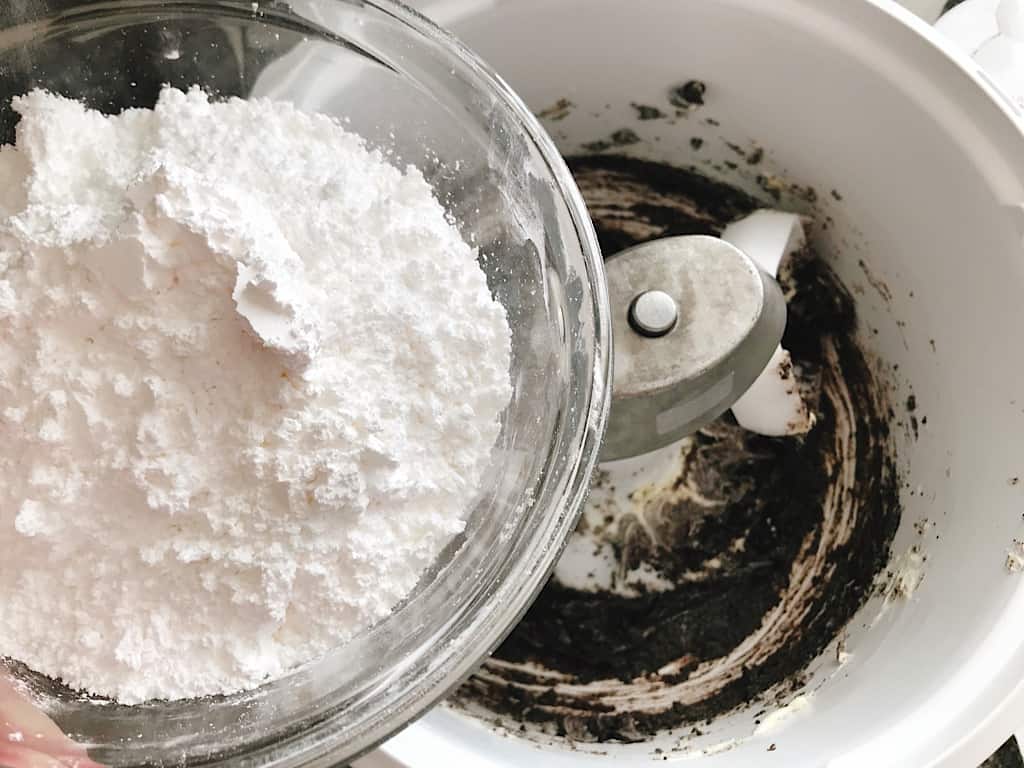 Pour in the powdered sugar 1 cup at a time, mixing thoroughly in between.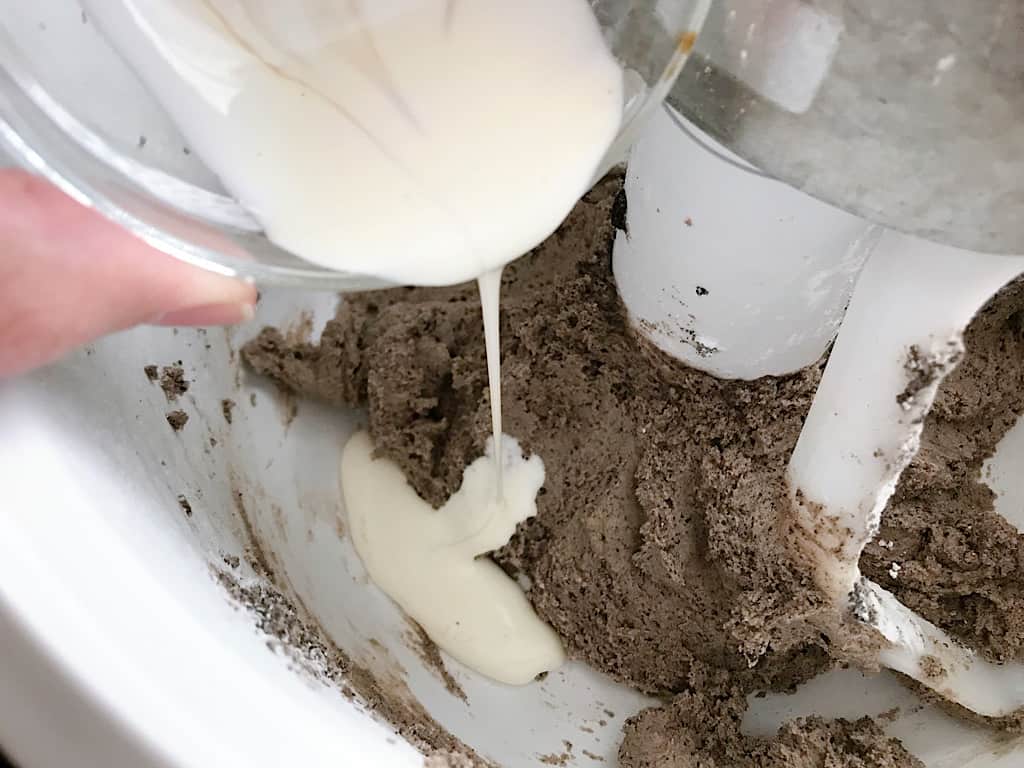 Add 1-2 Tablespoons of milk to the filling to thin out if necessary.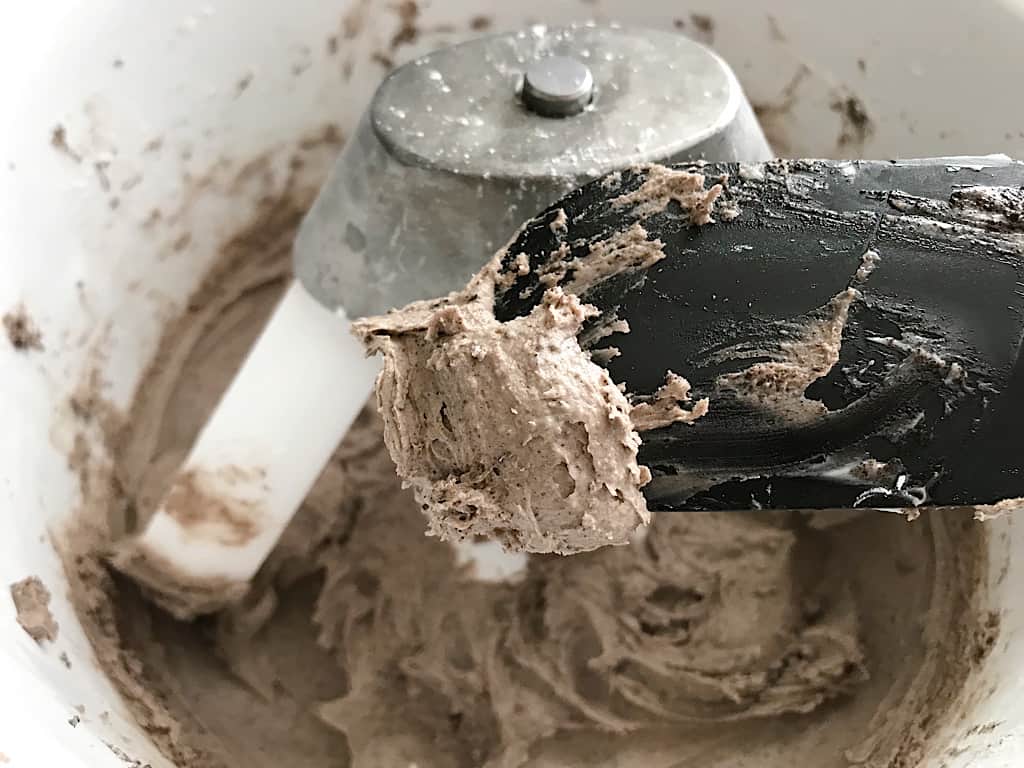 How to Assemble Mummy Mickey Macarons
Add the filling to a piping bag and use scissors to snip off the end.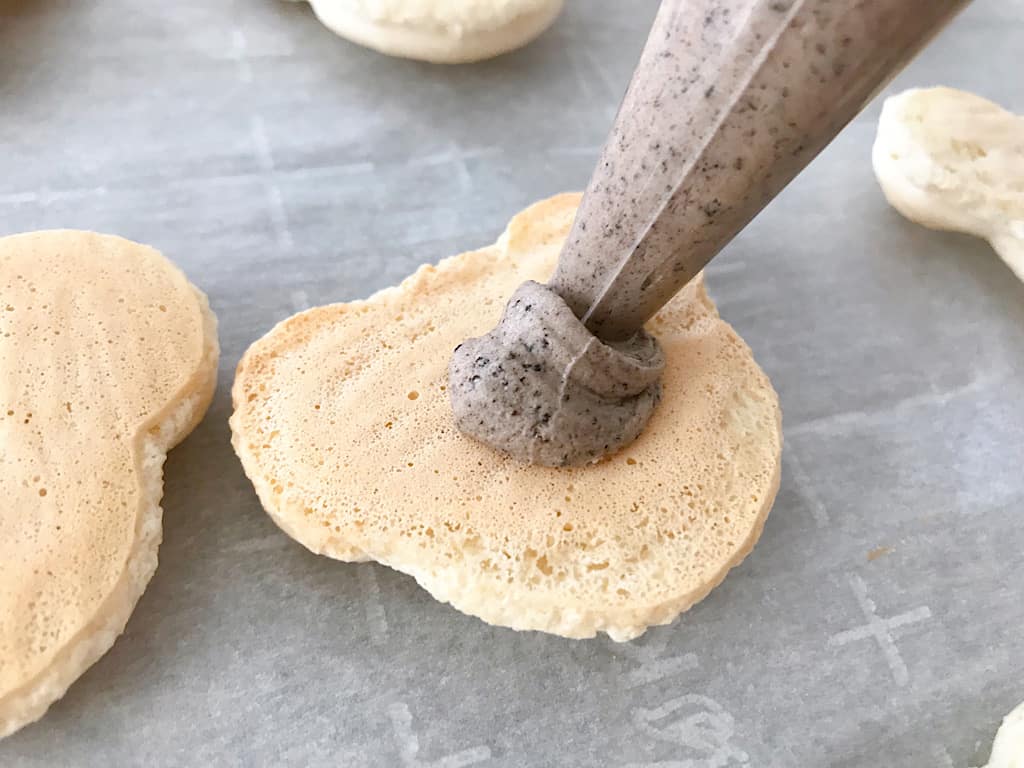 Pipe the filling onto the back of 1/2 of the cookies.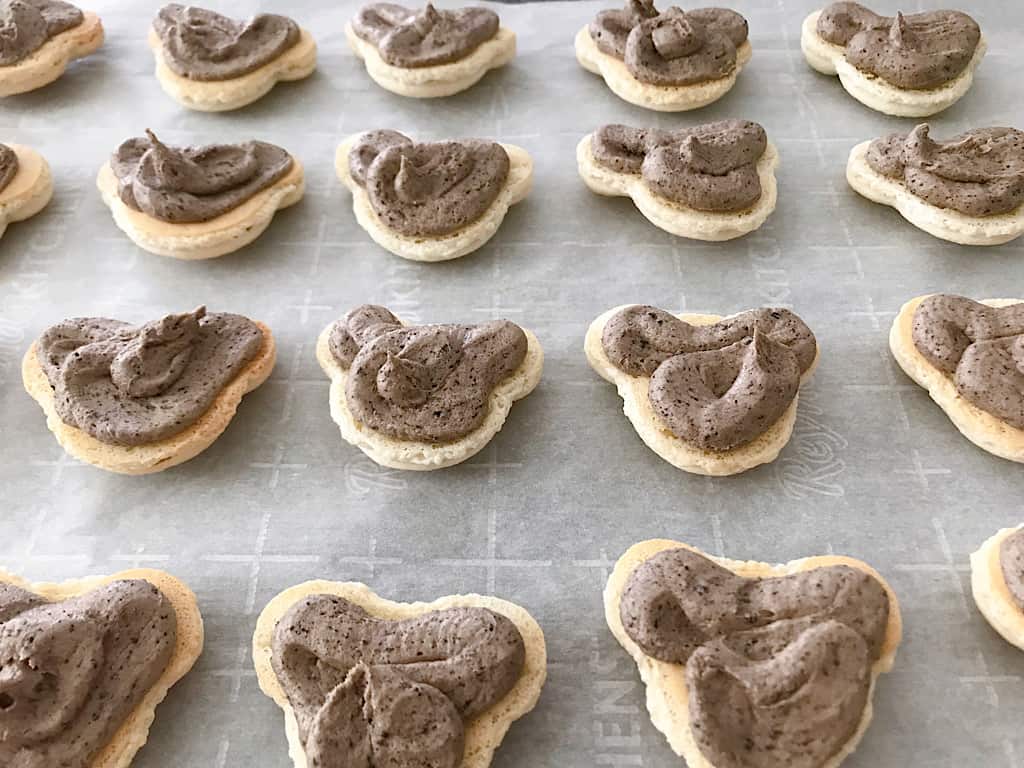 Place another cookie on top of the filling.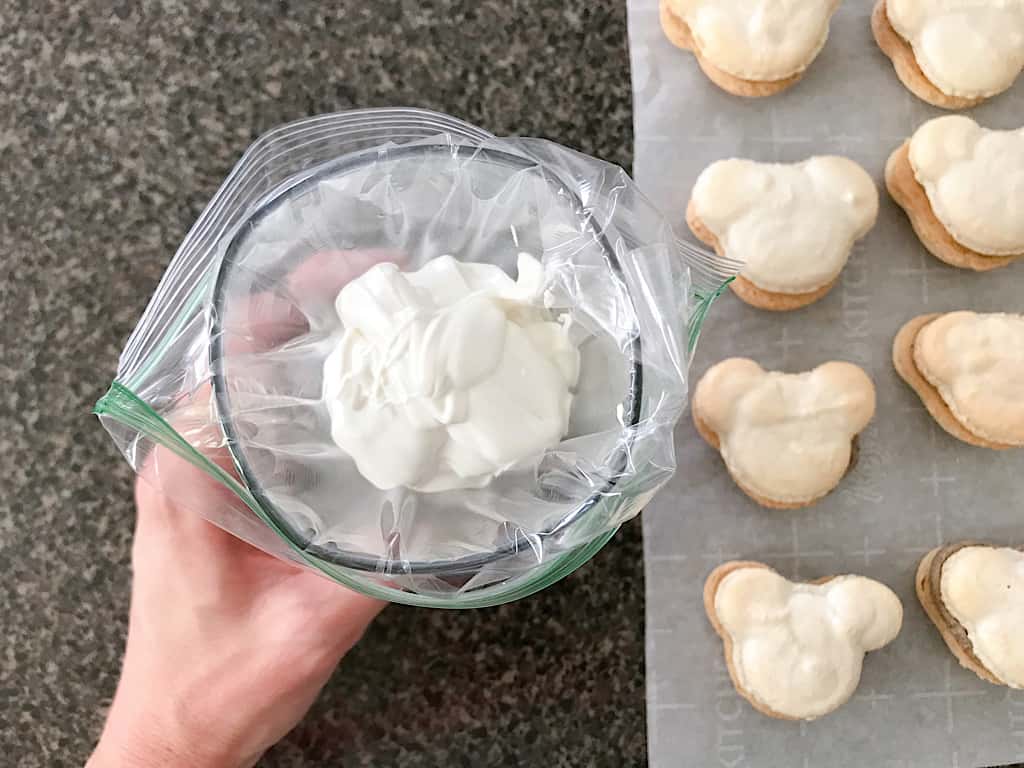 Add the melted white melts to a sandwich size ziplock bag and snip a tiny piece off one corner.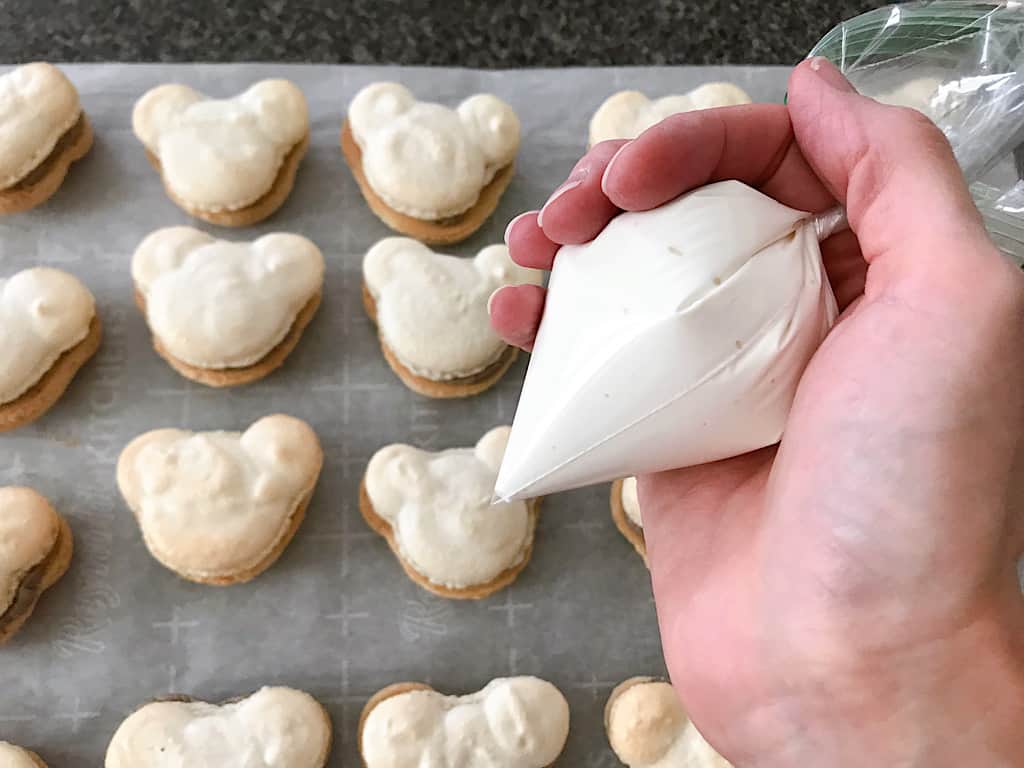 Go back and forth in a diagonal motion across all of the cookies to create a drizzle.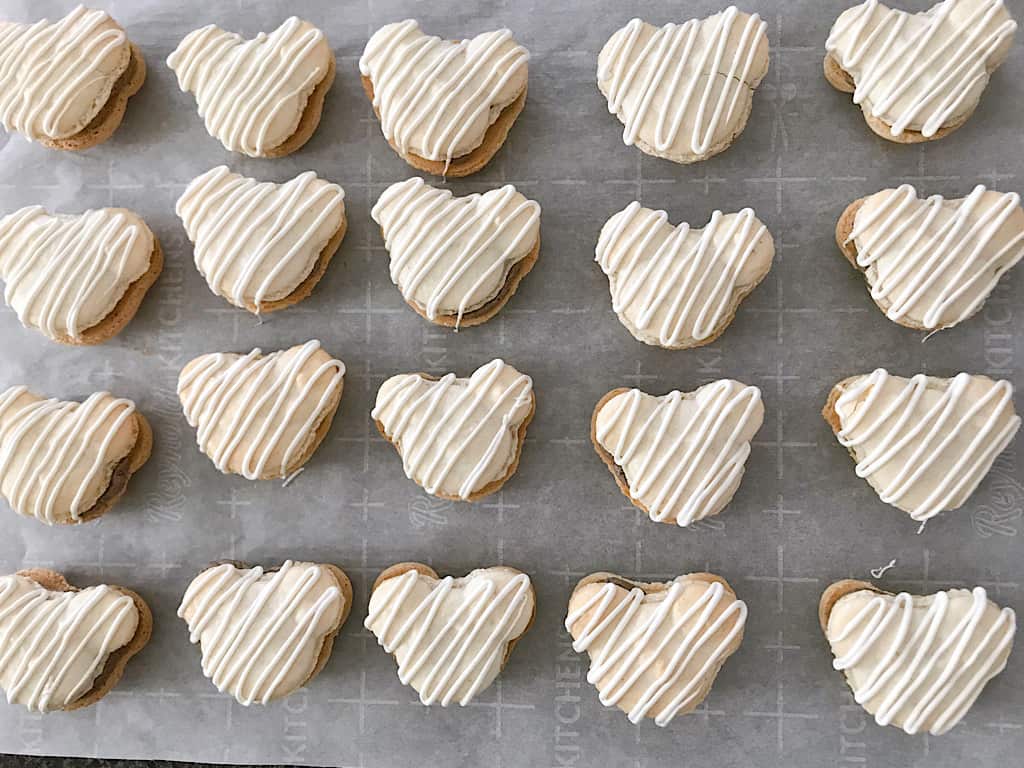 Repeat going the opposite way back across the cookies.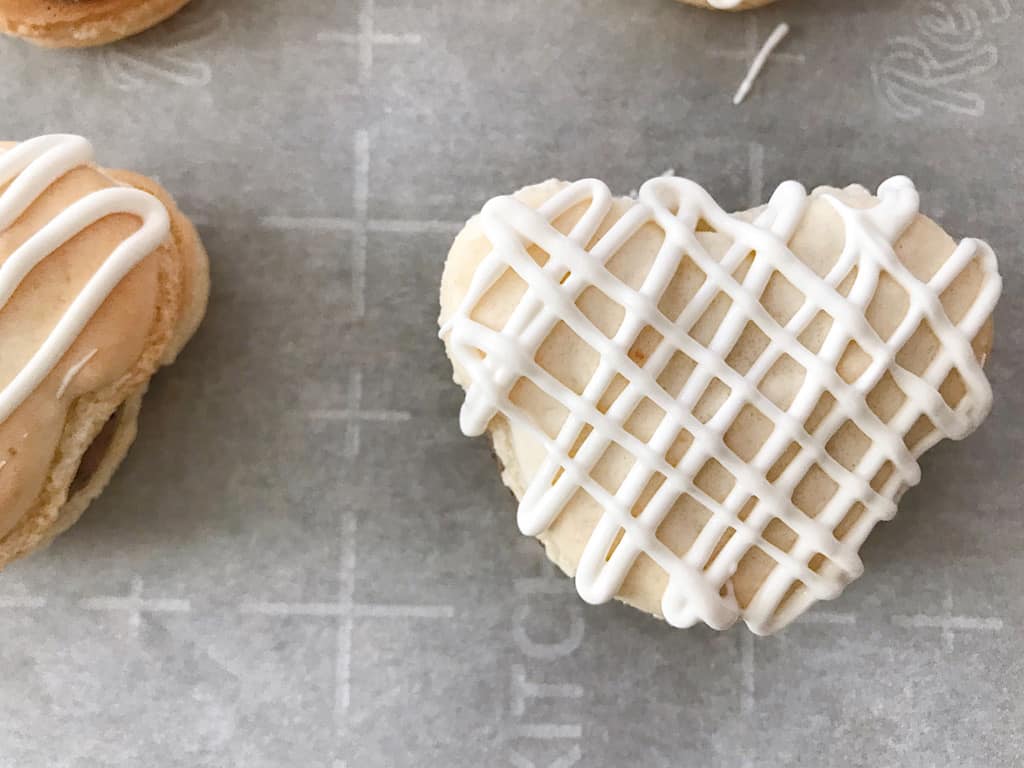 Place the candy eyes on the Mickey Macaron using more white candy melts if needed. I used small tongs to not disturb the white drizzles.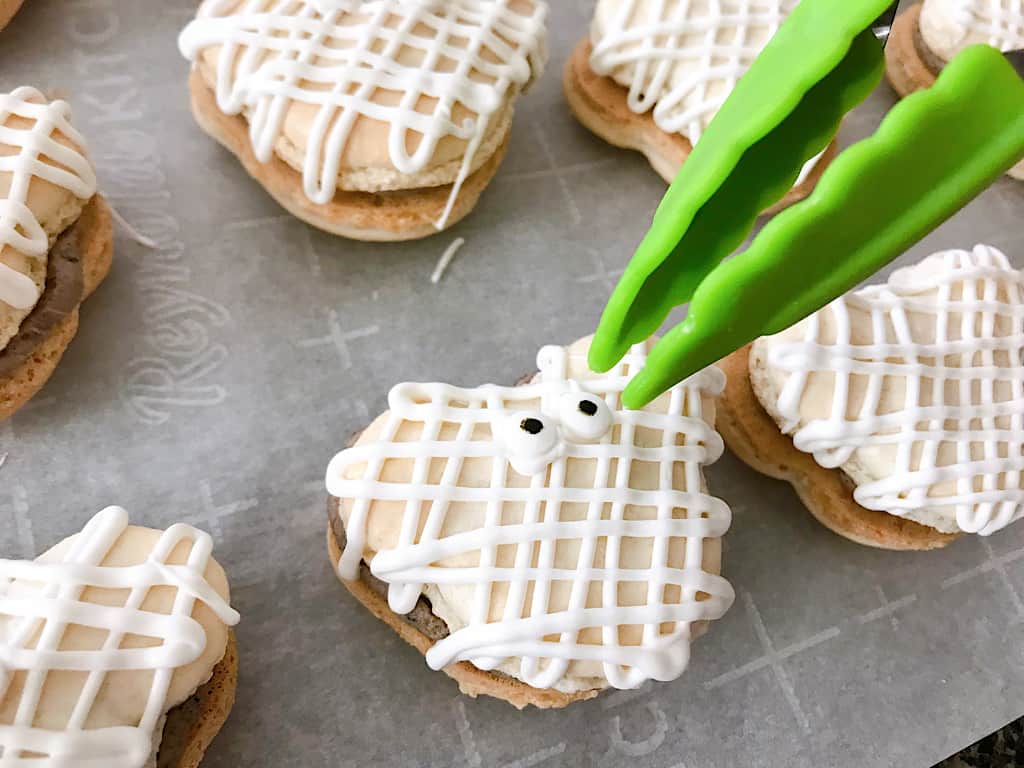 Make sure to check out the video below to see step by step how to make these happy Halloween treats

Disneyland Ticket Savings
There aren't a lot of Disneyland ticket discounts out there, but they can be found if you know where to look.
Get Discount Disneyland Tickets Here
Make sure that if you buy Disney tickets from a third party, that they an authorized ticket seller.
I buy my tickets from Get Away Today. Their ticket prices are always a few dollars cheaper than Disneyland's gate prices and you can now purchase tickets from them that include Disney MaxPass!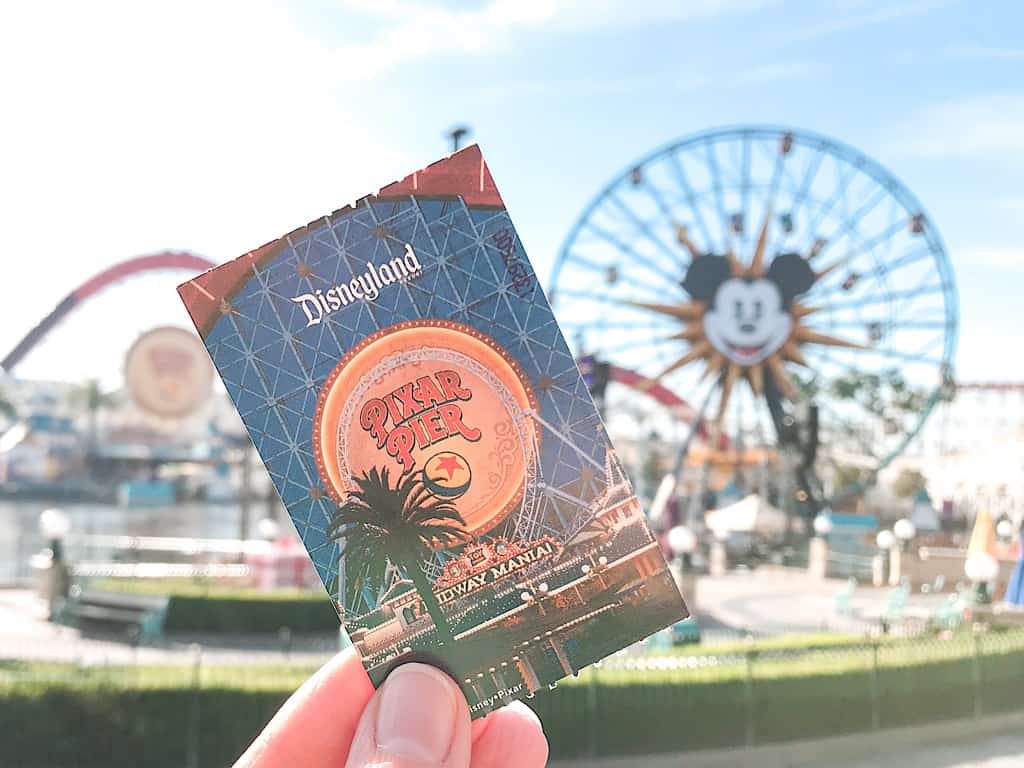 Get Away Today is almost always offering some kind of special on tickets and/or hotel vacation packages.
Use the promo code: Clubhouse10 to get an extra $10 off any 2-night or longer Southern California vacation package. (Hotel and 2 ticket minimum purchase to qualify for the discount.)