The Best Homemade Disney Churros are the perfect blend of soft and crunchy fried dough with a hint of vanilla and are dusted with cinnamon and sugar. Your kids will love them colored like Disney's Lightsaber Churros!
This post may contain affiliate links. When you click on these links, I get a small percentage back at no cost to you! For more information see my disclosure policy.
I am self-admitted Disney addict. I'm obsessed. I am always planning our next trip and researching new and exciting things that are going on in the Disney Parks.
Anyone who has visited Disneyland or Walt Disney World can tell you that you MUST eat a Disney Churro.
There's no way around it. There is no churro that comes close.
A few years ago, Disney began selling Lightsaber Churros. Delicious, sweet, fried dough, sprinkled with red or blue sugar, depending on whether or not you choose the dark side.
Get Disney's Churro Bites Recipe Here
Pictures of these awesome churros were posted all over Facebook and Instagram. When I started seeing them EVERYWHERE, I knew that I needed to make a homemade version for my family.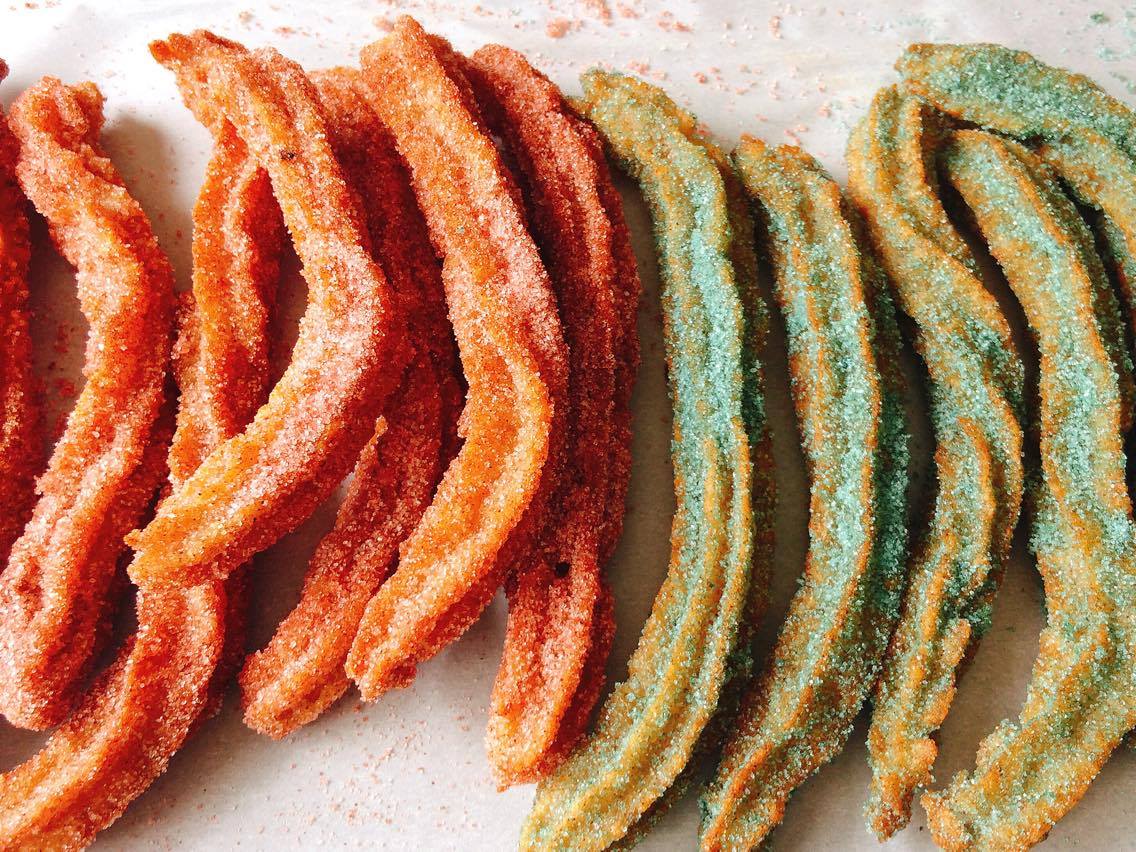 After much trial and error, I finally have achieved, what I think, is the BEST homemade Disney Churros recipe.
The dough is thick enough that they churros hold their shape when they are fried and it has a hint of vanilla which takes the flavor of these copycat churros to the next level!
If you want a classic churro, you can roll them in the regular cinnamon/sugar mixture. But, if you are a Star Wars fan, you should definitely make the Lightsaber version.
Keep reading to find out how to color your cinnamon/sugar red or blue (hint: it's super easy).
Get Christmas Disneyland Churros Recipe Here
Ingredients
1 Cup Water

6 Tablespoons Butter

2 Tablespoons Sugar

1 Teaspoon Vanilla Extract

1 Cup All-Purpose Flour

1 Teaspoon Salt

2 Eggs

Oil for Frying

1/2 Cup Sugar

1 Tablespoon Cinnamon

Food Coloring for Lightsaber Churros
Helpful Kitchen Tools
How to Make Homemade Disney Churros
Heat the water, sugar, salt and butter on the stove until boiling.
Remove it from the heat and stir in the flour and vanilla until the dough is smooth. It only takes about 30 seconds. The dough should be thick, almost like biscuit dough. Let the dough cool a little, about 10 minutes.
Use a hand mixer to beat in the eggs, then set aside.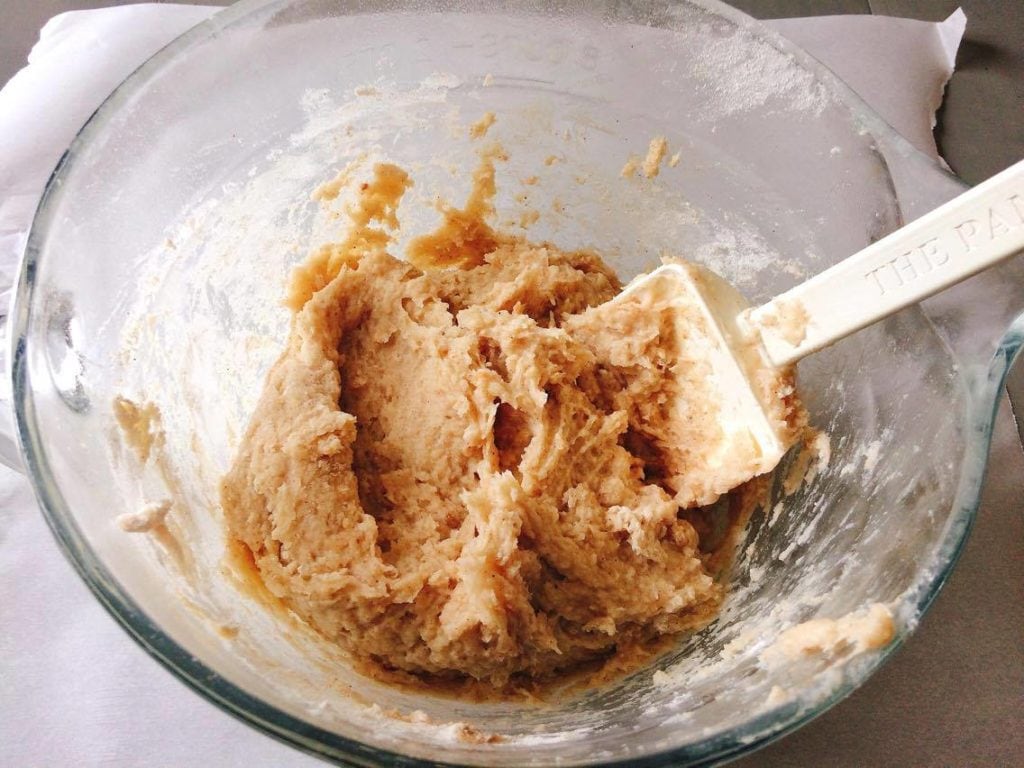 While the dough is cooling, pour the oil into a large soup pot or deep fryer and heat it over medium high heat to 350-360 degrees. If you using a soup pot, make sure you use a candy/deep fryer thermometer to keep any eye on the temperature. It needs to stay in this temperature range in order for the churros to cook correctly.
While the oil is heating up, prepare the cinnamon/sugar mixtures.
Classic Disney Churros: Mix 1/2 cup sugar and 1 tablespoon of cinnamon and place in a large dish.
Lightsaber Churros: Mix 1/3 cup of sugar and 1 teaspoon of cinnamon together in a small bowl. Add 6-8 drops of red food coloring and mix with a spoon until the mixture is completely red. Repeat this step for the blue cinnamon sugar mixture.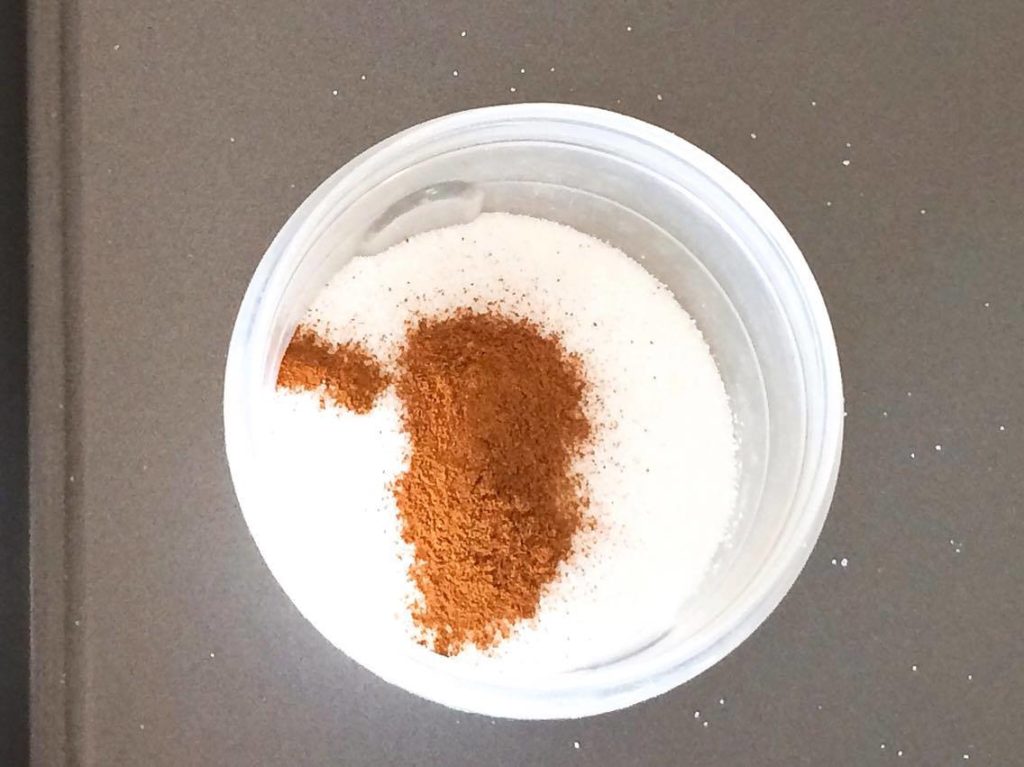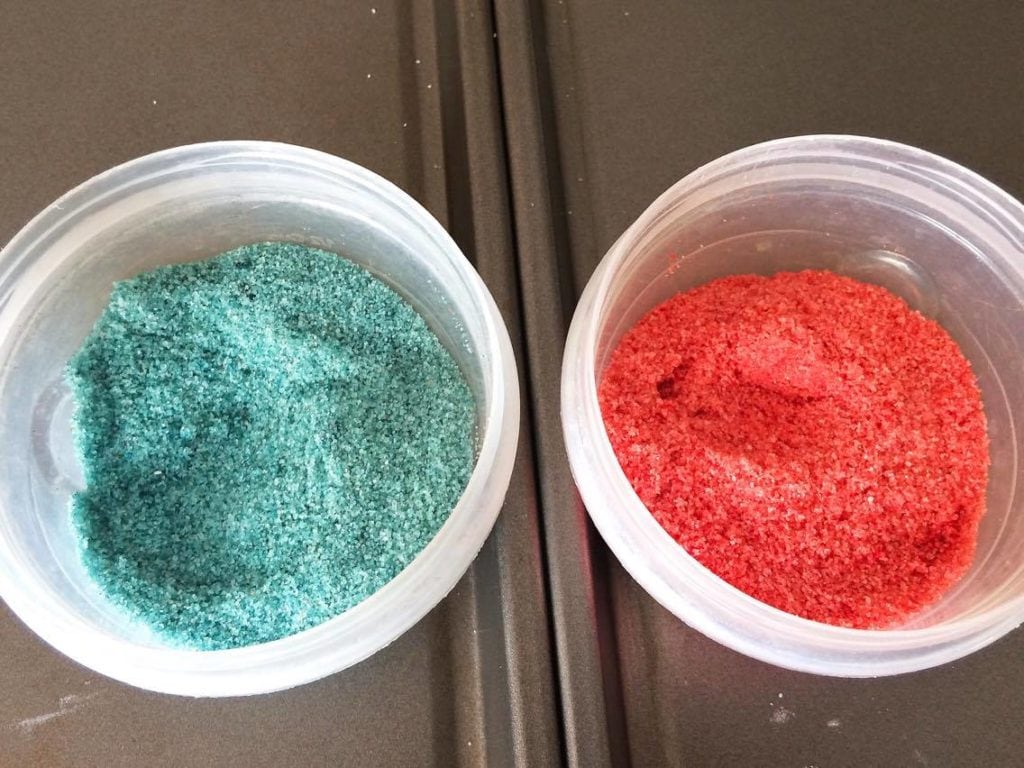 Place the dough in a ziplock bag or piping bag. I like to use disposable piping bags because they are sturdier than ziplock bags and require no clean up!
To give the churros their unique shape, use a large star tip. Helpful tip: place the piping bag in a large cup and fold the ends over the top of the cup to hold the bag in place while filling.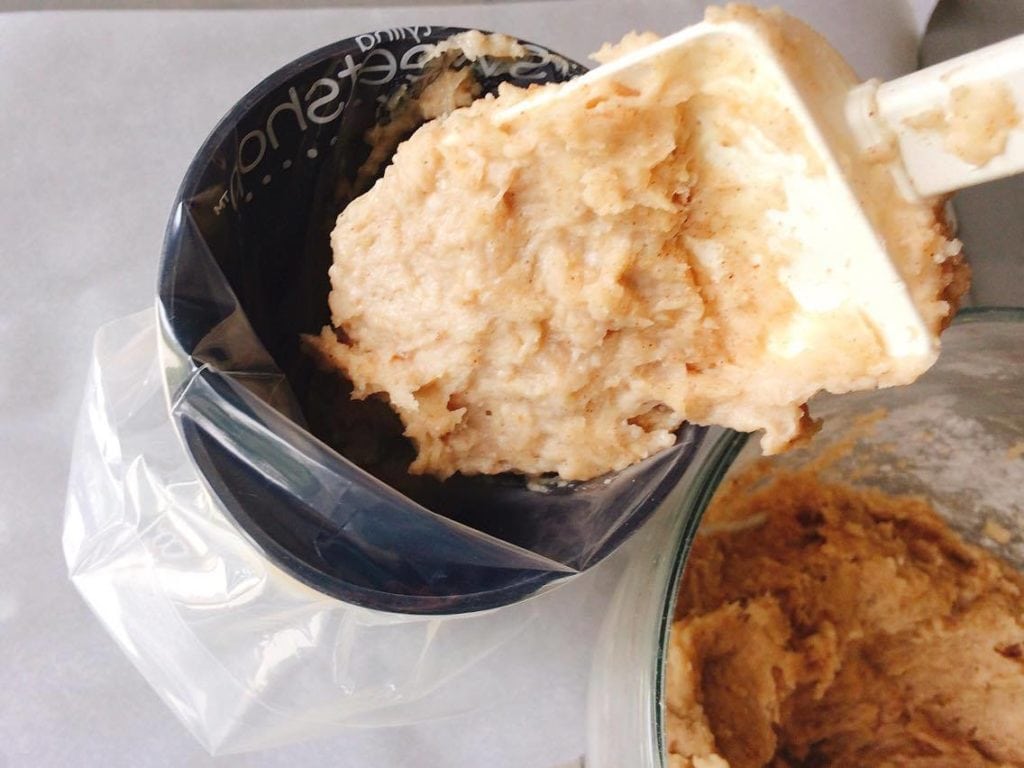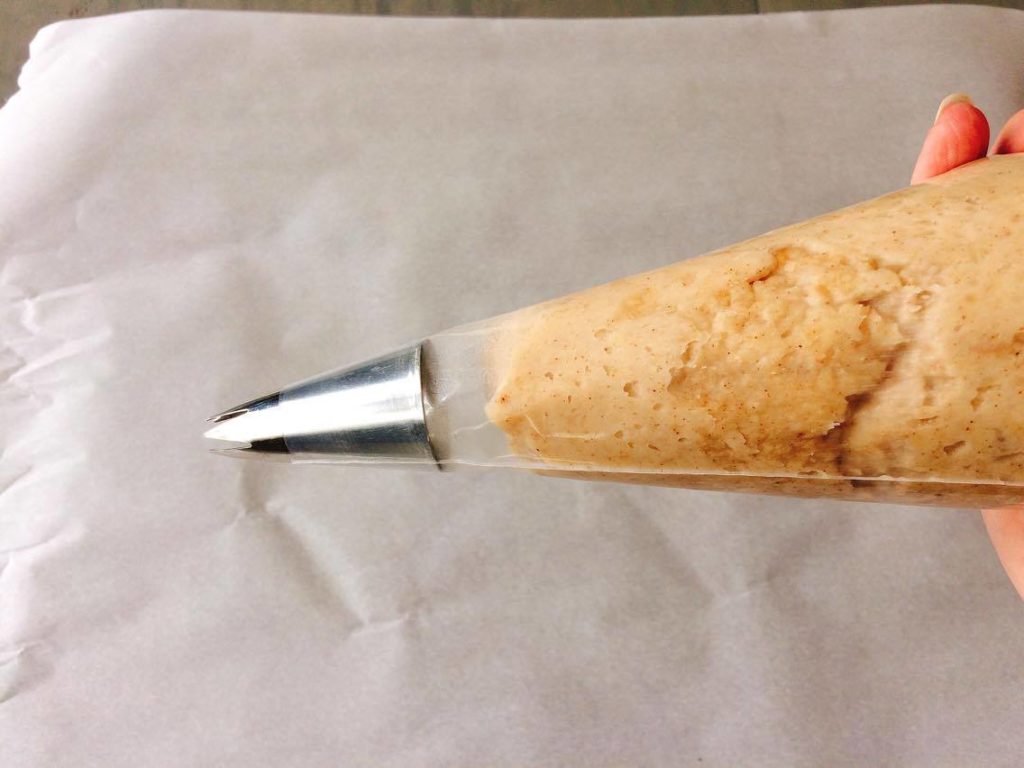 Once the oil is about 360 degrees, slowly pipe a 6 inch line of dough into the oil. You may need to use a knife to cut off the end of the dough.
Wait about 30 seconds and pipe another 6 inch line of dough into the oil. Work in small batches of 3 or 4 churros at a time.
Cook for about 3 or 4 minutes and flip it over with heat resistant silicone tongs. Let them fry on the other side for 3 or 4 minutes until it is golden.
Remove the churros immediately and place them on a paper-towel lined plate.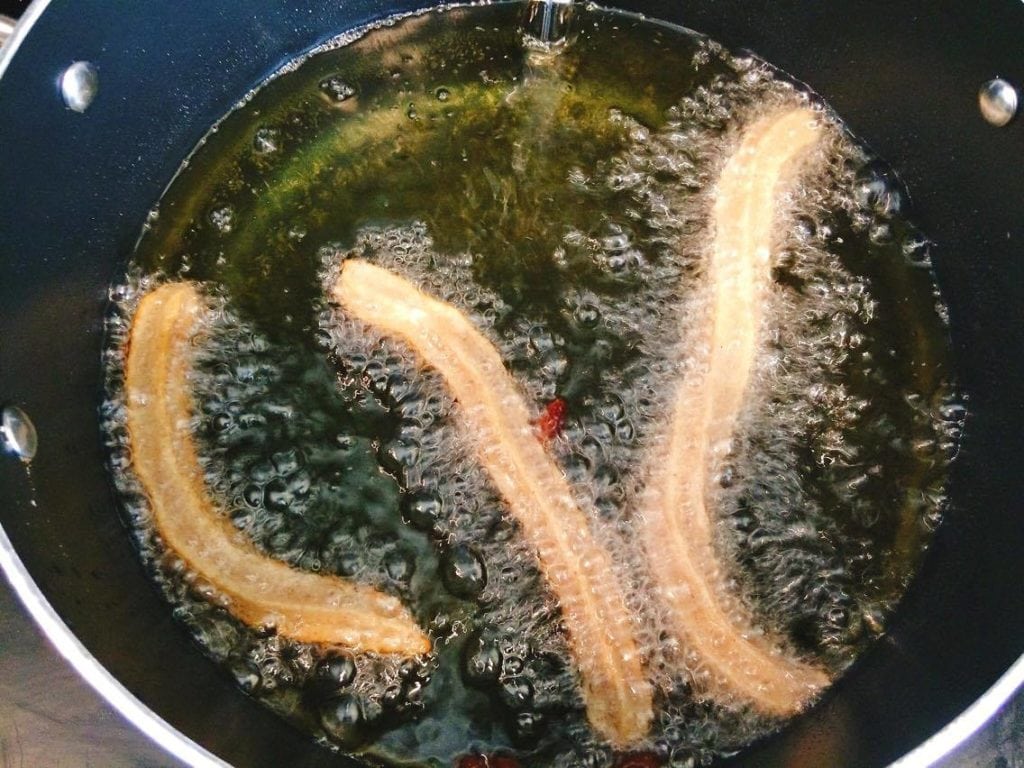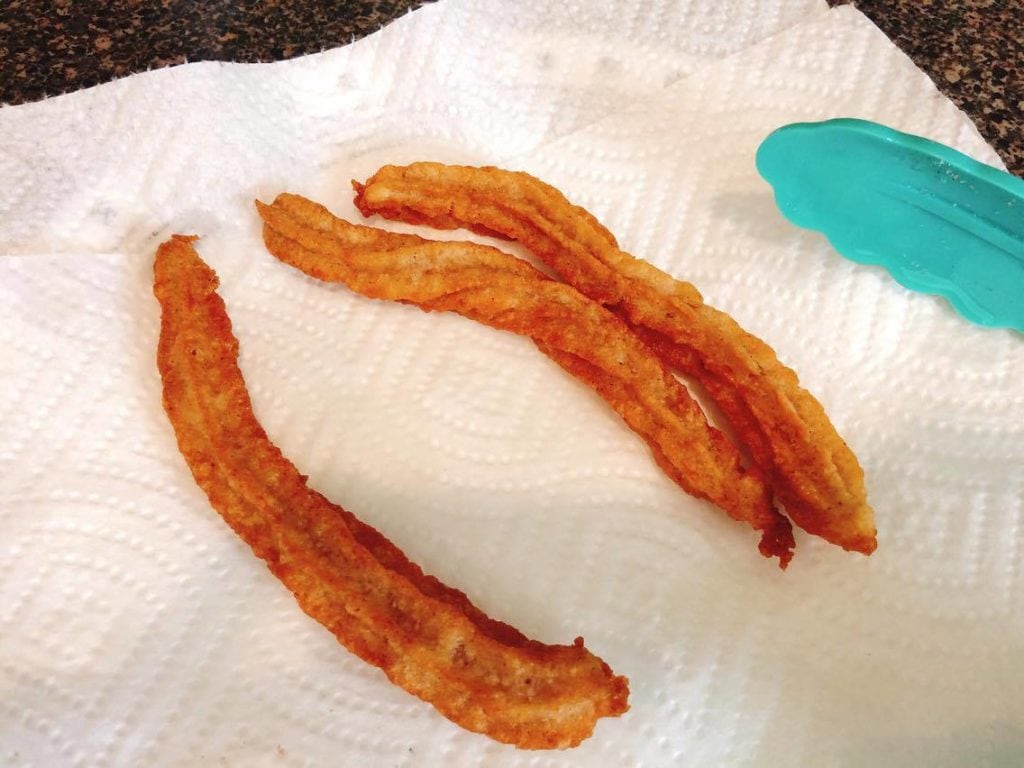 After removing the churros, roll them in the cinnamon/sugar mixture to coat. Don't wait too long, or the mixture won't stick.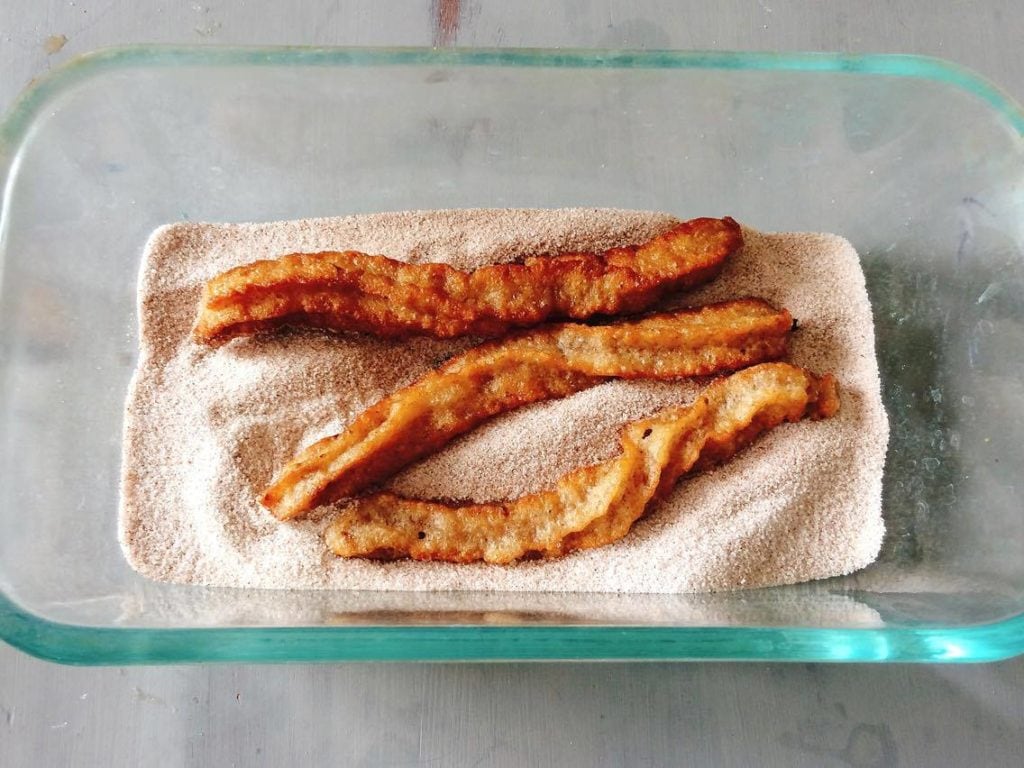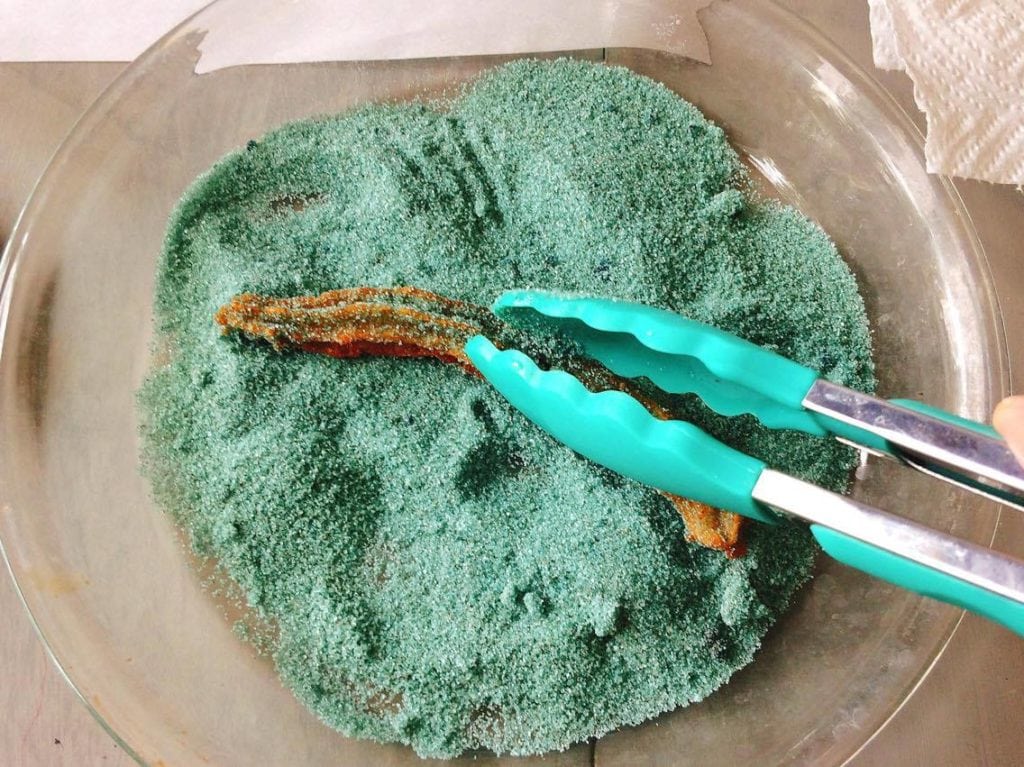 Serve the churros warm with melted chocolate or hot fudge sauce. Yum!
More Disney Recipes:
Disney Vacation Savings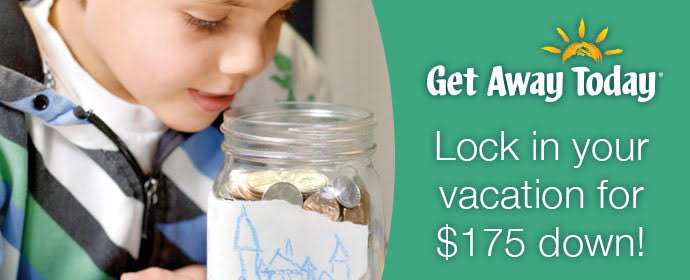 Find out about the Layaway Plan HERE!
If you would like to save money on your next trip to Disneyland or Walt Disney World, my friends at Get Away Today will be able to help you plan an awesome vacation!
My family has been booking our Disney vacations through with them since I was in junior high.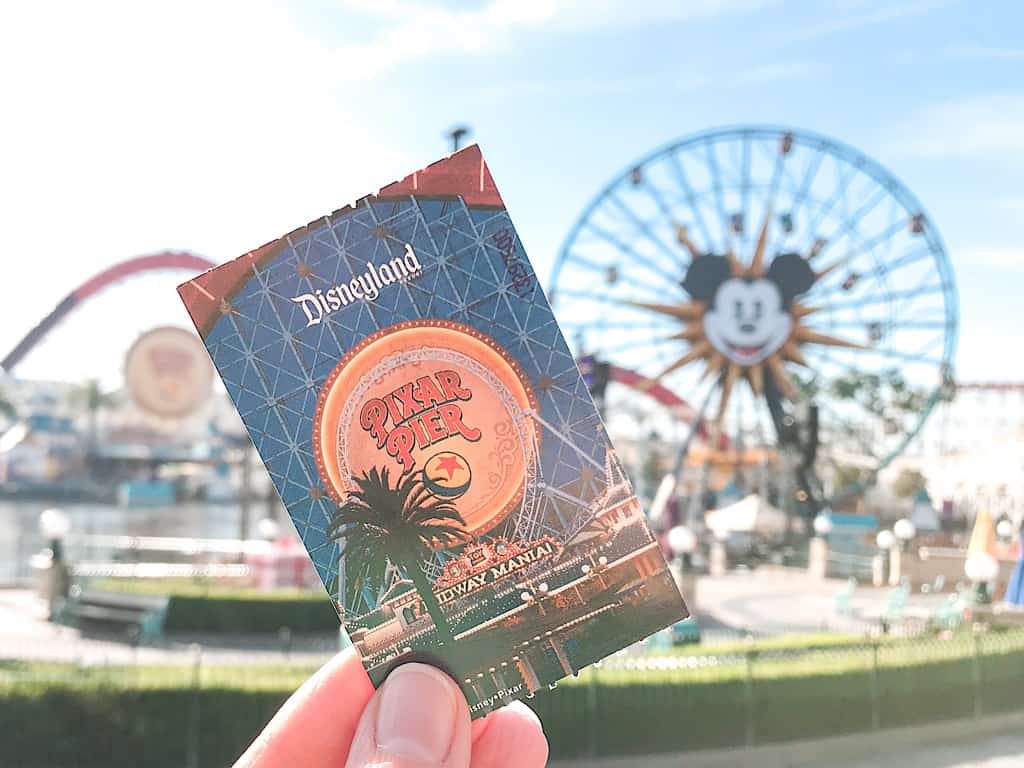 Their customer service is amazing and ticket prices are usually a few dollars cheaper than Disney gate prices.
Disneyland
Get Away Today is almost always running some kind of special on Disneyland tickets and hotel rooms.
And you can book without worry when you use their Peace of Mind Plan and Layaway Plan!
Get Discount Disneyland Tickets HERE!
If you book a 2-night or longer Southern California vacation package including hotel and tickets, you can use the promo code MommyMouse at checkout to save an extra $10 in addition to sales and discounts.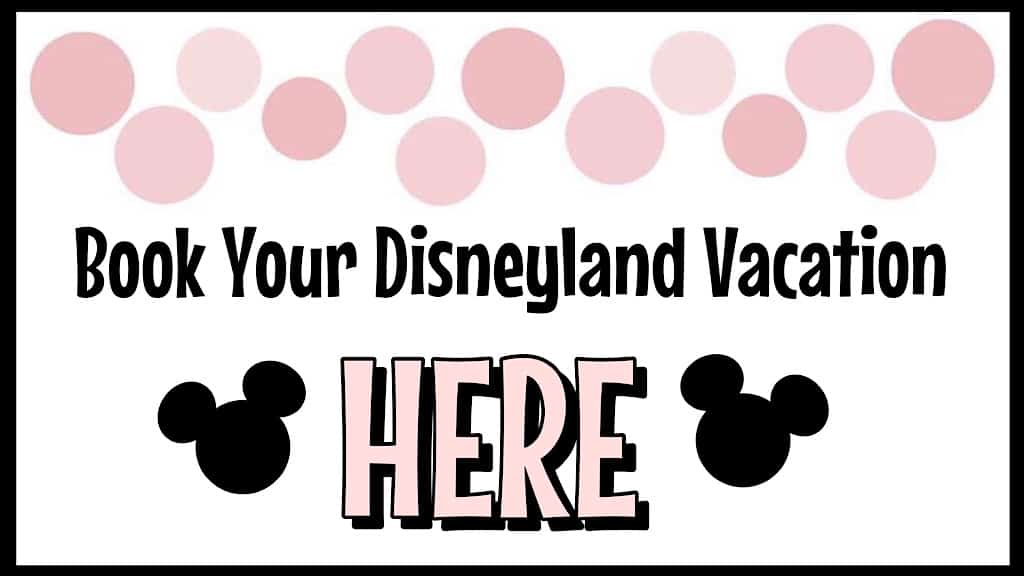 Walt Disney World
If a trip to Disney World is in your future, they can also help you plan an amazing vacation to "The Most Magical Place on Earth!"
Get Discount Disney World Tickets Here
Their customer service is THE BEST and they offer deals like: discounts on rooms, free dining and more!
Visit getawaytoday.com to get a FREE Disney World vacation quote or give them a call at 855-GET-AWAY for current deals!