This Thanksgiving, ditch traditional cranberry sauce and make this delicious Cranberry Fluff Salad instead! This festive recipe is the perfect side dish alongside your Thanksgiving turkey and is made with just a few simple ingredients mixed together. The result is a fluffy, flavorful salad that's perfect as a side dish or even dessert. Best of all, it takes less than 10 minutes to make! So this Thanksgiving, make your meal just a little bit sweeter with this easy Cranberry Fluff Salad.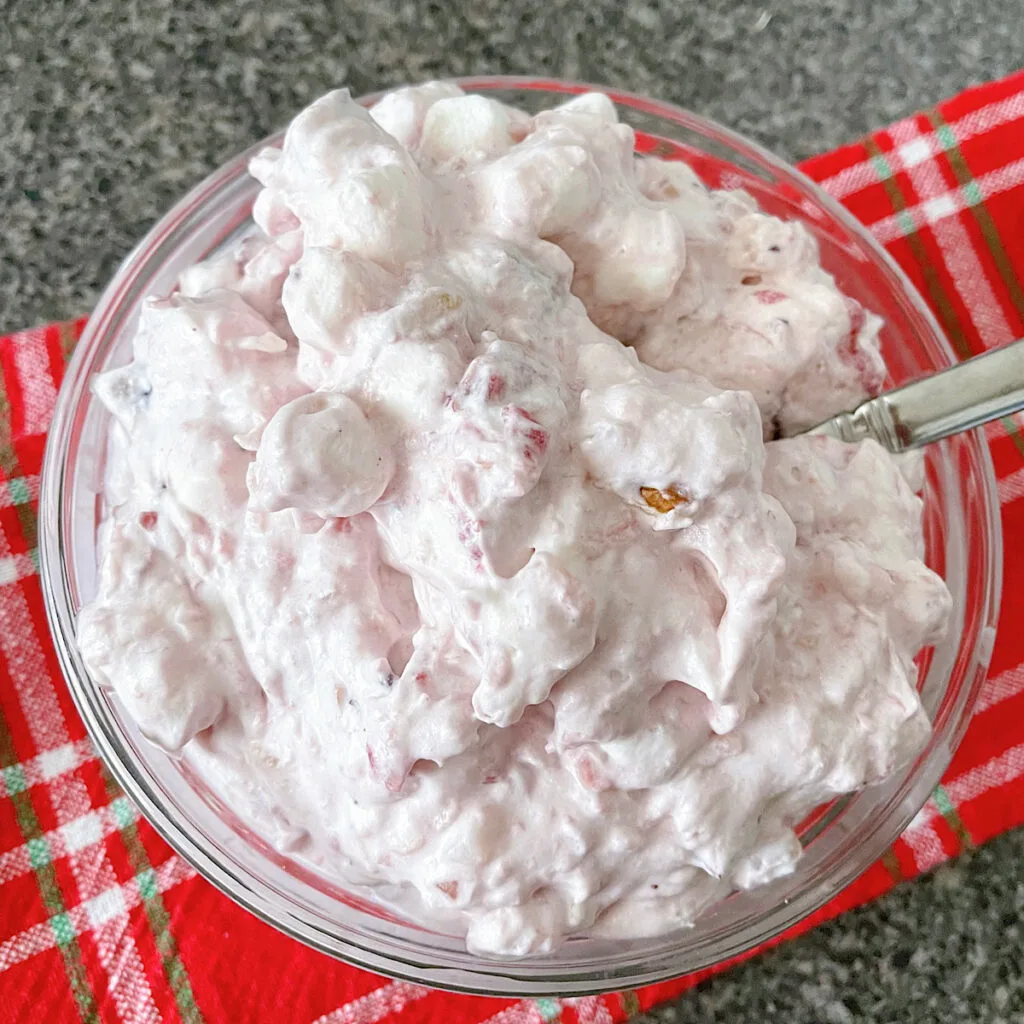 This post may contain affiliate links. When you click on these links, I get a small percentage back at no cost to you! For more information see my disclosure policy.
Below you will find tips, tricks and helpful hints for making this recipe including step by step instructions with pictures. If you would like to go directly to the recipe, scroll down to the recipe card or tap "Jump to Recipe" at the top of the page.
Cranberry Salad for Thanksgiving
Cranberry sauce is a classic menu item for most Thanksgiving dinner menus. But if you want to take your dinner a step further, try making this delicious and easy cranberry salad!
This versatile recipe resembles a cranberry Jello salad and is totally customizable. Feel free to add or take away any ingredients to your liking and add this salad to your holiday table! Get my complete Thanksgiving Recipe plan here and try this Non-Alcoholic Thanksgiving Punch!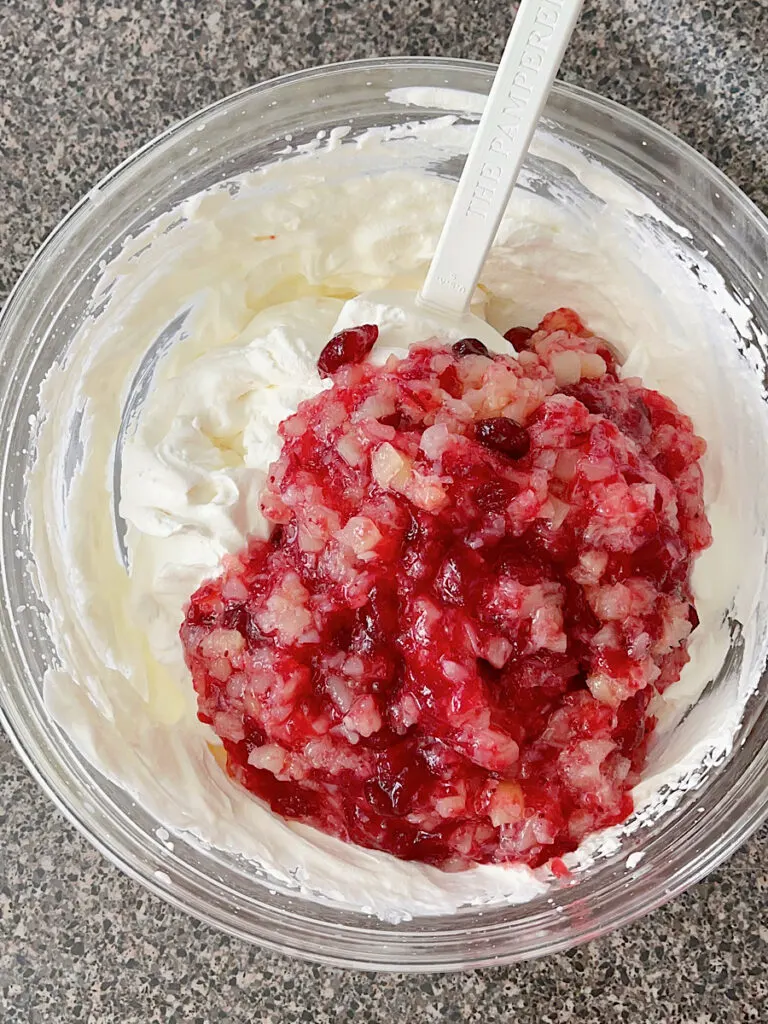 Cranberry Fluff Ingredients
*Ingredient amounts are located in the recipe card at the end of this post.
Canned Cranberry Sauce: For this recipe, I like to use Whole Berry Cranberry Sauce, but you can also use canned cranberry sauce jelly or make your own sauce with fresh cranberries as well. If you want to make homemade cranberry sauce, try this 3 Ingredient Cranberry Sauce recipe here!
Crushed Pineapple: This can be found near the canned fruit at the grocery store. Before adding it to the salad, you will need to drain the liquid from the can.
Miniature Marshmallows: This is definitely one of my favorite parts of this salad. I love the texture and sweetness that these add and they compliment the tartness of the cranberries.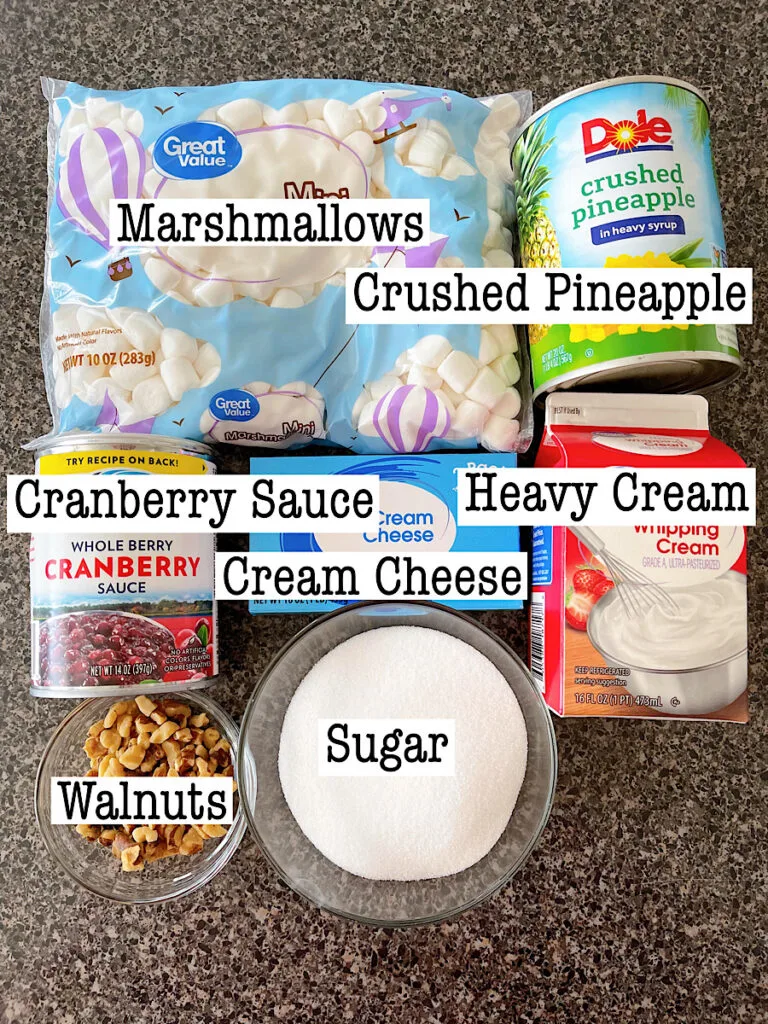 Sugar: Make sure to use granulated sugar, as it dissolves better than other types.
Heavy Whipping Cream: This adds a nice, creamy texture and makes it taste even more decadent.
Cream Cheese: This slightly tangy ingredient pairs nicely with the sweet flavors of this dish.
Chopped Walnuts: I like to add some chopped walnuts for a bit of texture and flavor.
How Many Servings are in this Cranberry Fluff Salad?
This Thanksgiving salad recipe will make about 12-16 servings, depending on how much is in each. You can easily adjust the proportions to fit your needs, so feel free to make extra or less depending on the size of your crowd.
How to Make Thanksgiving Cranberry Salad
[1] Use a stand mixer or hand mixer and a large bowl to whip the heavy cream until stiff peaks form.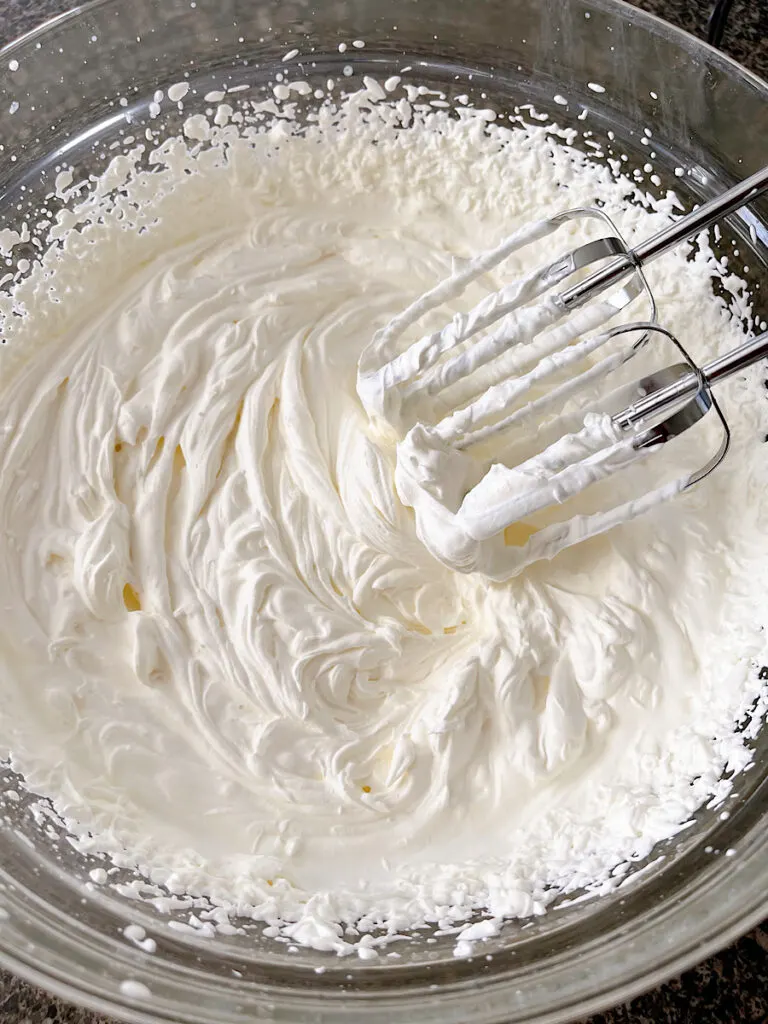 [2] In a small bowl, beat together the cream cheese and sugar until smooth, then gently fold into the whipped cream.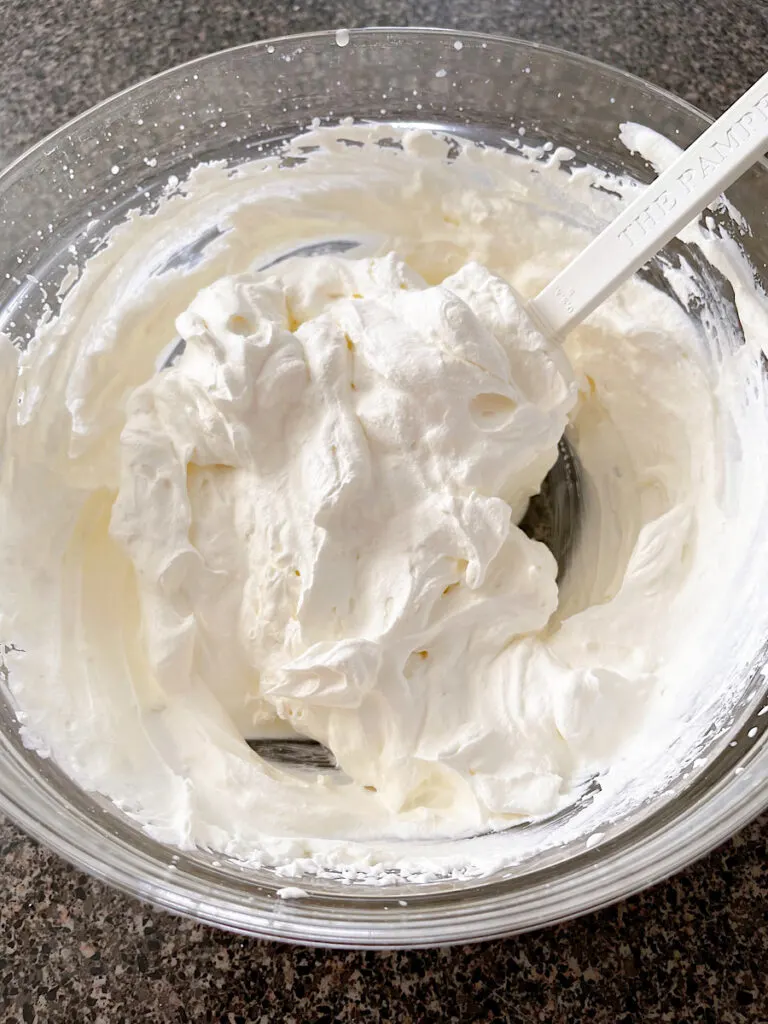 [3] In a separate bowl, mix the drained crushed pineapple and cranberry sauce. Fold the mixture into the whipped cream mixture.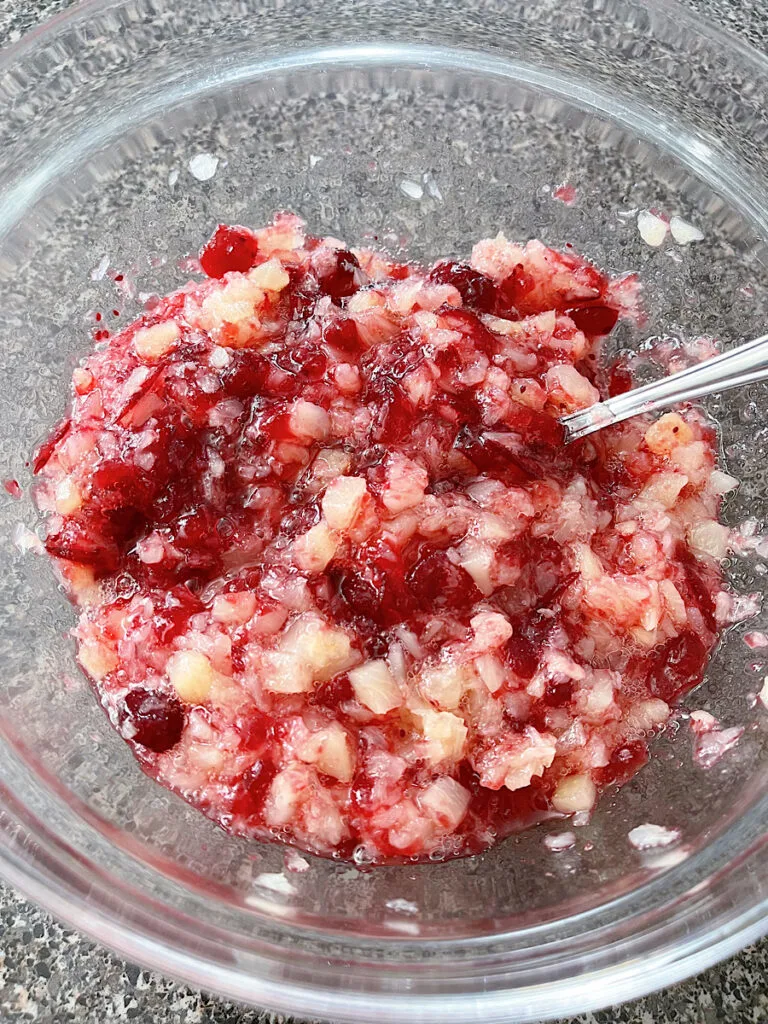 [4] Refrigerate for 1 hour, then stir in walnuts and marshmallows.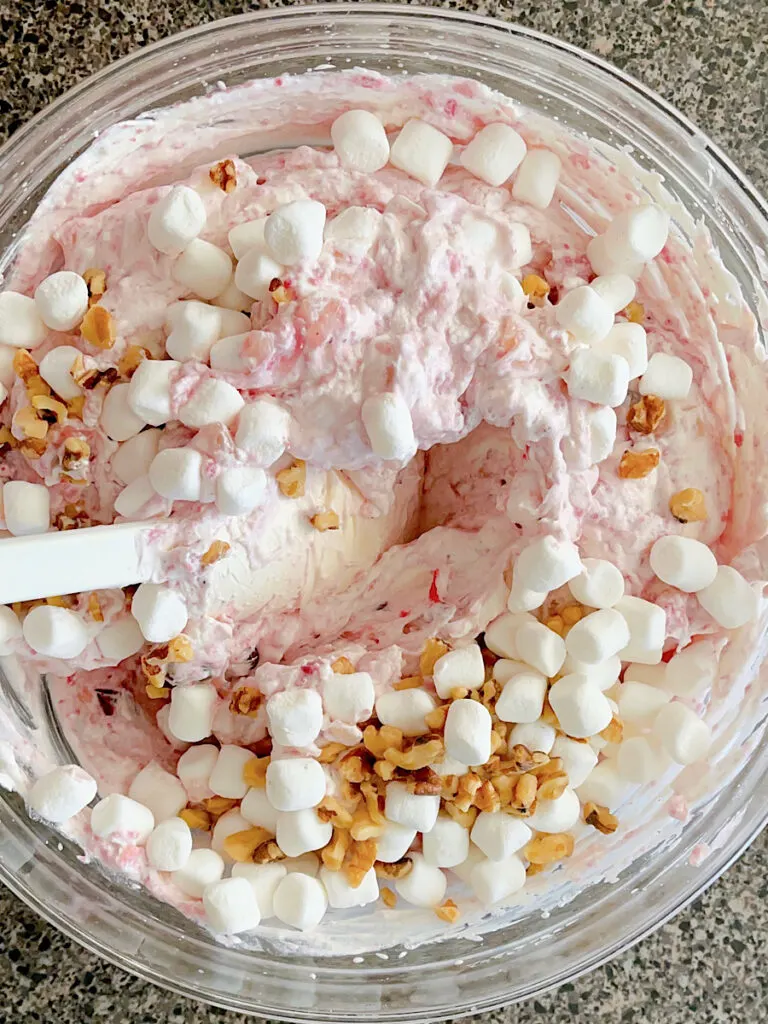 Helpful Kitchen Tools
How to Store Cranberry Fluff
To store this salad, keep it in an airtight container or covered with plastic wrap in the refrigerator until you are ready to serve. It will stay fresh for up to a week, though I recommend eating it within 3-4 days for best results.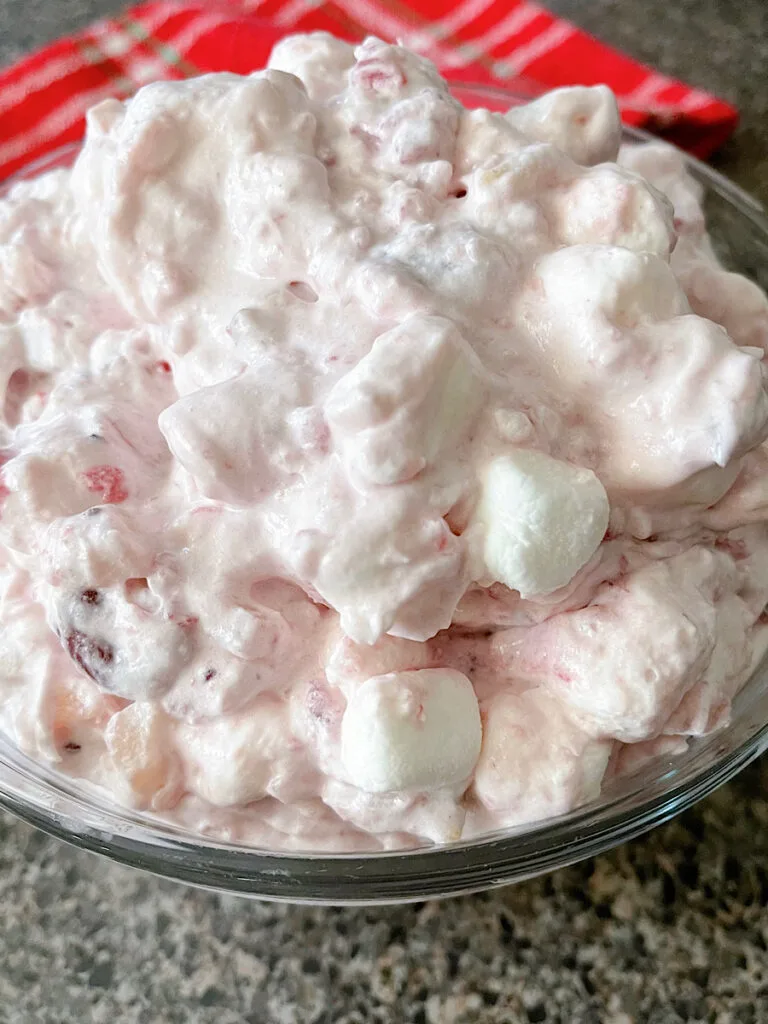 Frequently Asked Questions
Is This Recipe Kid-Friendly?
This easy cranberry salad recipe recipe is definitely kid-friendly, thanks to its sweet and creamy flavor. Feel free to add a bit of extra sugar to the recipe if you have kids who prefer things on the sweeter side.
How Long Does It Take to Make This Cranberry Fluff Salad?
This recipe takes about 10 minutes from start to finish, which makes it perfect for busy holiday get-togethers! Simply mix together all the ingredients and let it chill in the fridge until you are ready to serve.
How Can I Customize This Recipe?
This recipe is totally customizable, so feel free to add or take away any ingredients that you like. Some other fun additions could include dried cranberries, raisins, mandarin oranges, fresh fruits, chopped apples, and/or orange zest. Or even try adding a scoop of vanilla ice cream for an extra decadent twist!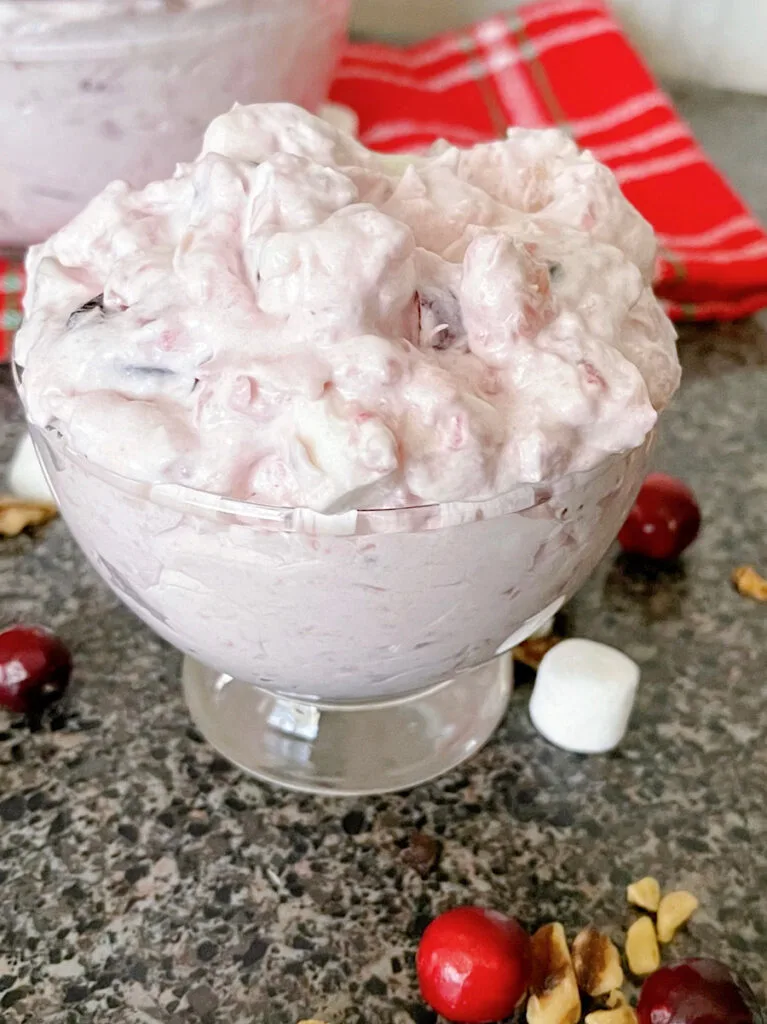 Final Thoughts
If you're looking for something sweet, delicious, and super easy to make for your Thanksgiving meal, then look no further than this cranberry fluff salad. With just a few simple ingredients, you can create a fluffy, flavorful salad that's perfect as a side dish or even dessert.
Best of all, it takes less than 10 minutes to make and can be stored in the fridge for up to a week, making it the perfect dish to bring along to your next holiday dinner party. So why not give this recipe a try? Your family and guests will love it! Happy Thanksgiving!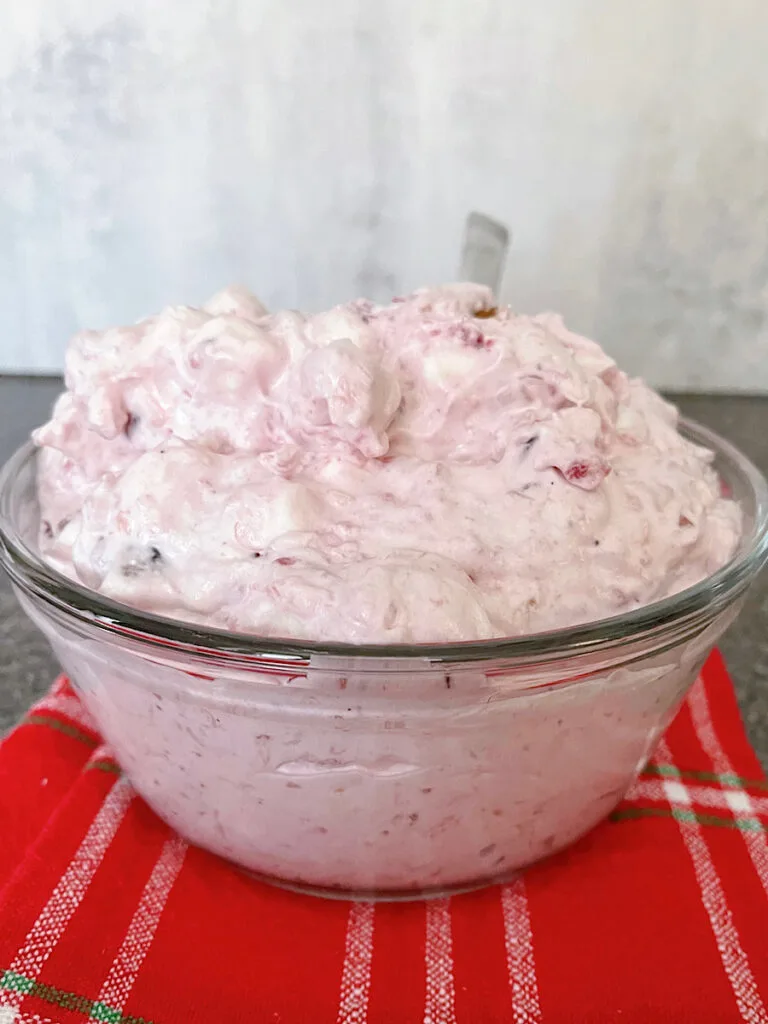 The Best Thanksgiving Recipes to Try:
Watch How to Make Cranberry Fluff: