Here is a complete recipe plan for a traditional Thanksgiving feast, complete with turkey, mashed potatoes, gravy, stuffing, yams, carrots, rolls, honey butter, and apple pie. I'm also including a schedule for your Thanksgiving Meal Prep! When everything is ready, set the table with your best dishes and enjoy a delicious Thanksgiving meal with your family and friends!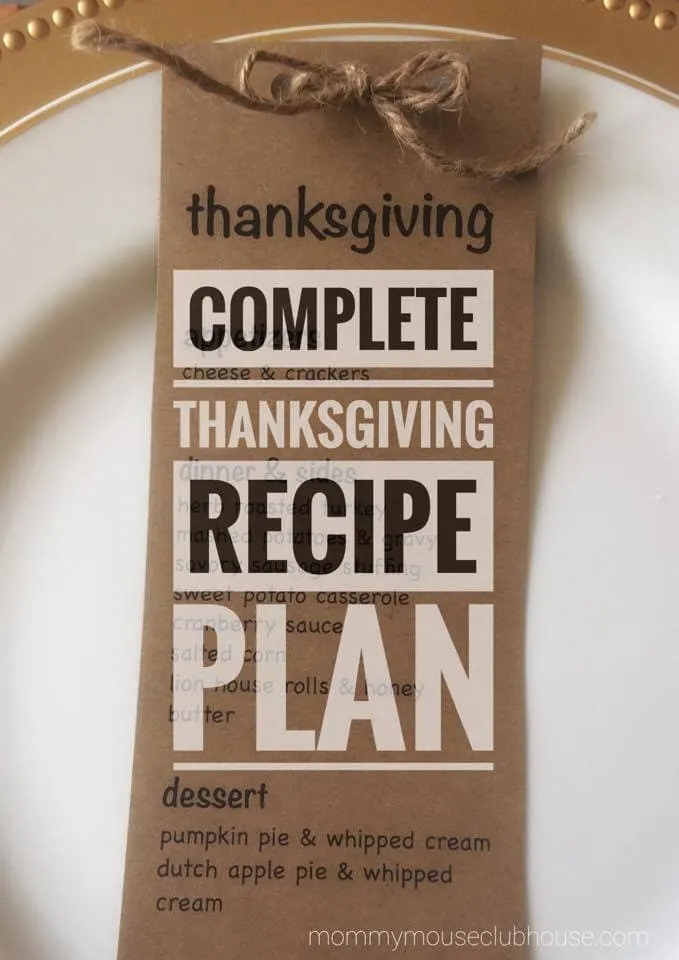 This post may contain affiliate links. When you click on these links, I get a small percentage back at no cost to you! For more information see my disclosure policy.
Thanksgiving Menu Planner
Making a full Thanksgiving menu for a large group of people or extended family can be a little overwhelming, but with a little pre-planning, it can be done!
I have compiled all of the recipes that I use for Turkey Day, including turkey, mashed potatoes, stuffing, gravy, carrots, sweet potatoes, rolls, and apple pie in one place, to make it easy to see exactly what ingredients you will need to make an awesome holiday meal for your family and friends.
It's all here in my Complete Thanksgiving Recipe Plan, which I think are the best Thanksgiving recipes. Print it out and you will be set!
Traditional Dishes You Need For The Ultimate Thanksgiving Menu
Here is a list of the recipes and side dishes for a traditional Thanksgiving Day meal that are included here as well as a short description of each.
This is the recipe I have been using to roast my family's turkey for years. I love the ease of adding herbs and spices to the butter. It turns out great every time I've made it!
Right behind the turkey, mashed potatoes are definitely an essential side dish for Thanksgiving dinner.
Not only are these mashed potatoes super creamy and flavorful, but they are also perfect for Thanksgiving because they can be made the day before and heated up for the big meal.
Another Thanksgiving staple is stuffing or dressing. I was introduced to the addition of sausage to stuffing by my husband's fire captain many years ago and I was hooked.
You will love the elevated taste of this stuffing and the fact that it is made using Stove Top Stuffing mix!
This is my kids' all-time favorite Thanksgiving dish. I only make it once a year, but they always request it and talk about it long after the holiday has passed.
These sweet potatoes are mashed and topped with a brown sugar streusel and pecans.
Thanksgiving dinner is not complete without rolls, and my favorite type of rolls are Lion House Rolls.
They are light, fluffy, and buttery and that is why I am including them with this Thanksgiving plan.
Gravy is one of those things that some people think is optional, but I am here to tell you that it most certainly is not! Gravy ties all of the flavors of the Thanksgiving feast together and makes everything taste even better.
This gravy recipe uses pan drippings from the turkey and is super easy to make.
I am not a huge fan of boiled carrots, so I came up with this recipe for glazed carrots many years ago and they have become a holiday tradition in my house.
They are simple to make and go great with the other dishes on the Thanksgiving table.
No Thanksgiving is complete without pie, and my personal favorite is apple. This recipe is for a Dutch apple pie with a flaky crust, lots of juicy apples, and a crumbly streusel topping.
Thanksgiving Week Daily Meal Prep Schedule
To make sure you are not overwhelmed and have a stress-free Thanksgiving, here is the Thanksgiving prep work schedule.
I suggest you follow this detailed timeline to prepare the included recipes and free up oven space on the big day!
Monday
Tuesday
Wednesday
Thursday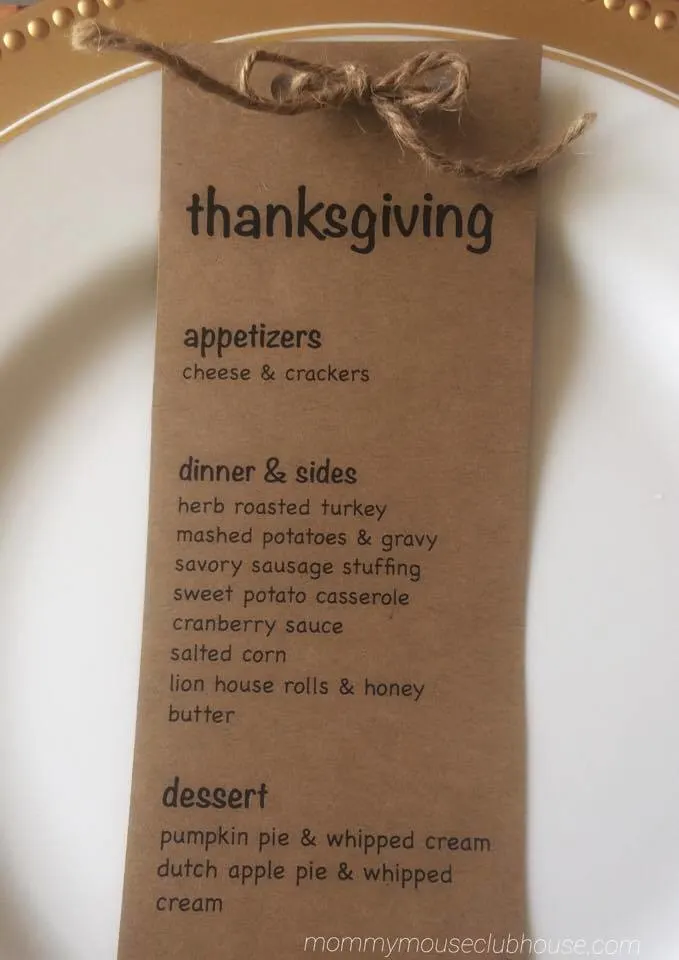 Thanksgiving Grocery Store Shopping List
Kitchen Equipment You'll Need
Complete Thanksgiving Recipe Plan
I hope that this complete Thanksgiving recipe plan is helpful to you for your upcoming big feast!
I print these recipes and grocery list out and use them each year, and I hope that you do to!
If you have any questions about the following recipes, please feel free to leave them in the comments and I will answer them.
Happy Thanksgiving!
More Thanksgiving Recipes: