Are you planning a trip to Disneyland? Find out how crowded it will be at Disneyland with the Disneyland Attendance Chart below! With a crowd calendar for each month, you will be prepared for all of 2020!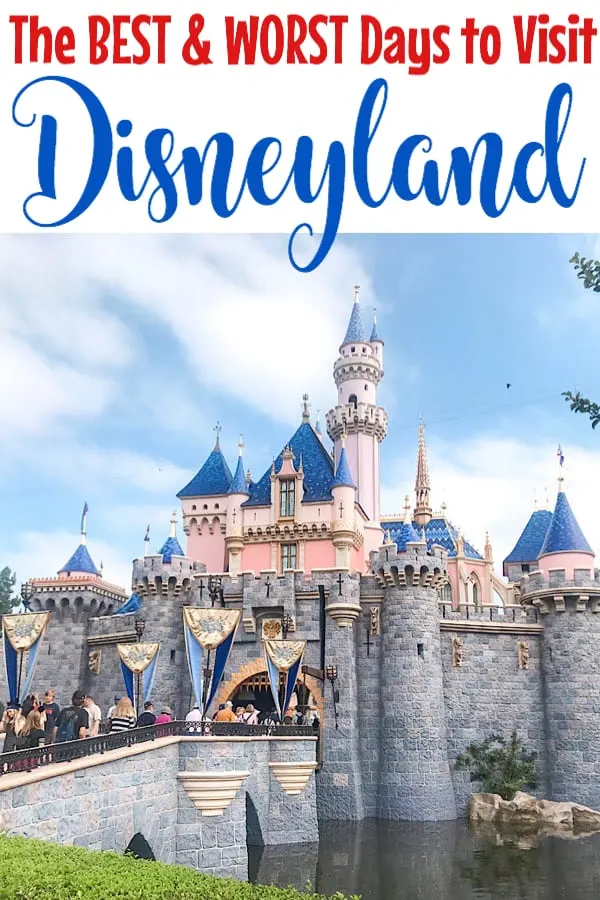 This post may contain affiliate links. When you click on these links, I get a small percentage back at no cost to you! For more information see my disclosure policy.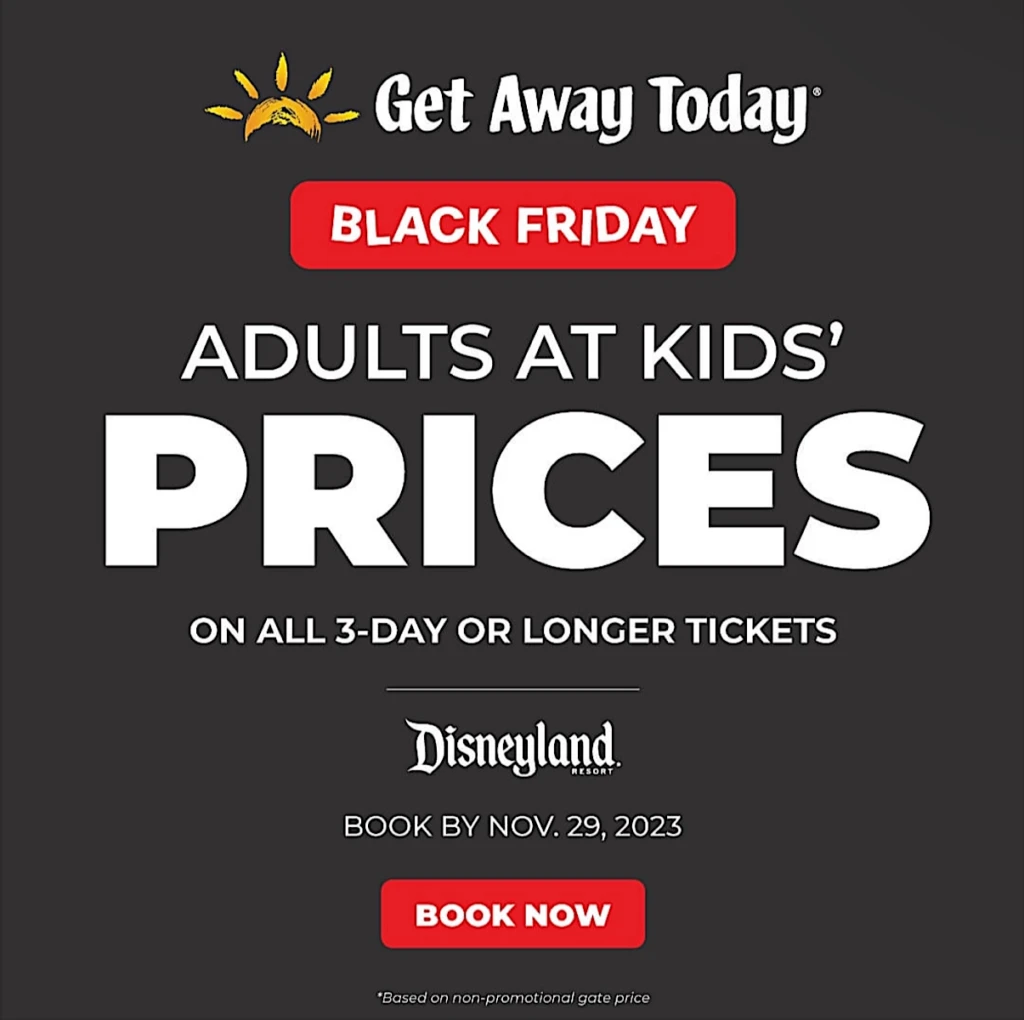 Get Adult tickets at Kid's Prices with this Disneyland Black Friday Ticket Sale from Get Away Today! Tickets are valid through December 31, 2025. Combine this deal with a hotel stay and use code: Clubhouse10 to save even more!
The Best Days to go to Disneyland
I love going to Disneyland, but I don't love the crowds. It seems like Disneyland gets busier and busier every year!
But, there are certain times during the year that have fewer people and shorter lines and I am here to help you find out the best and worst days to visit Disneyland in 2020.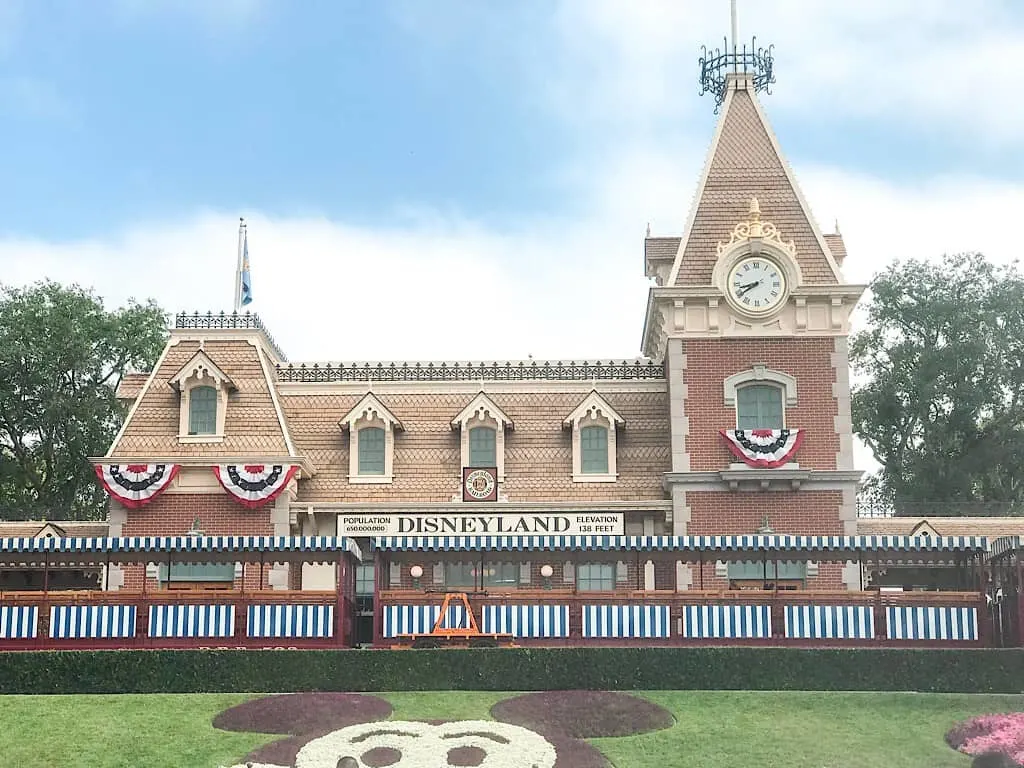 When to Go to Disneyland
A good rule of thumb to help you to know when the best time to go to Disneyland is to base it on the three-tiered "seasons" that the Disneyland Resort hotels use to determine their prices.
Value season
During the Value Season, you will find the lowest prices on hotels and Disneyland tickets for the entire year.
The least crowded time to visit Disneyland is during the Value Season which typically consists of:
Mid January through February

Mid October through mid November

Beginning to mid December.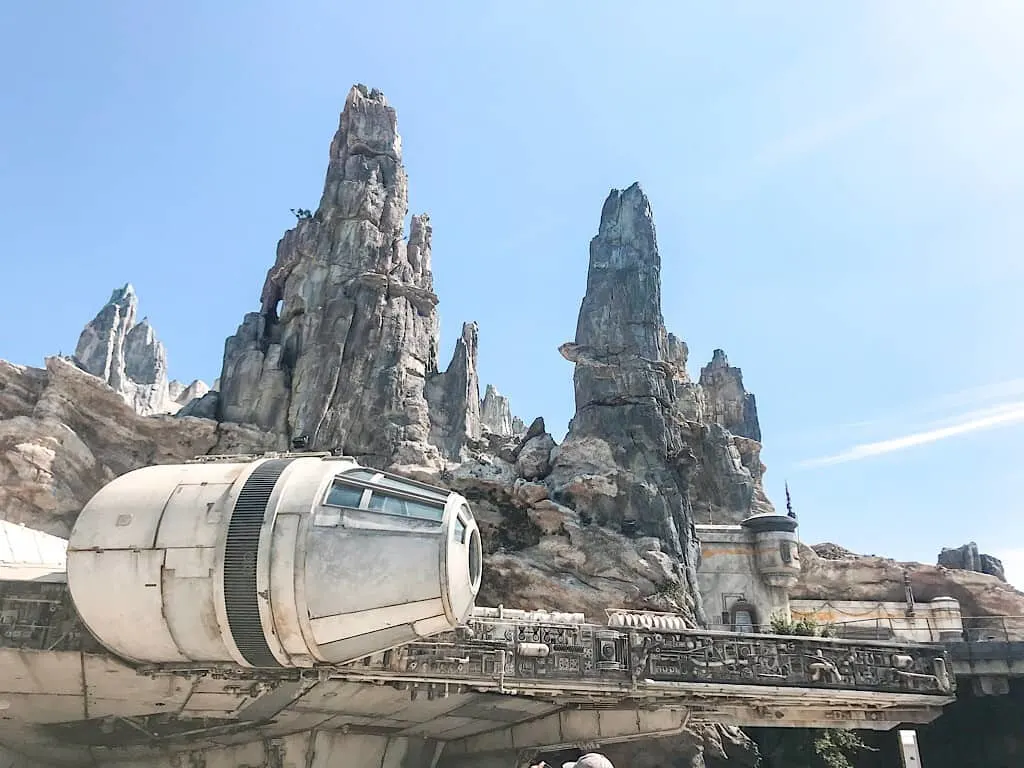 Get Discount Disneyland Tickets Here
Value Disneyland 1-Day tickets can be used most weekdays, Monday through Thursday, during off-peak times.
According to Disneyland's website, 1-Day Value tickets may be used any day until they expire, except for June 18 – December 31.
Regular Season
Disneyland's Regular Season generally consists of:
March

April

May

June

End of August through the beginning of October
During these times of the year, hotels and tickets are moderately priced and you will also find moderate crowds.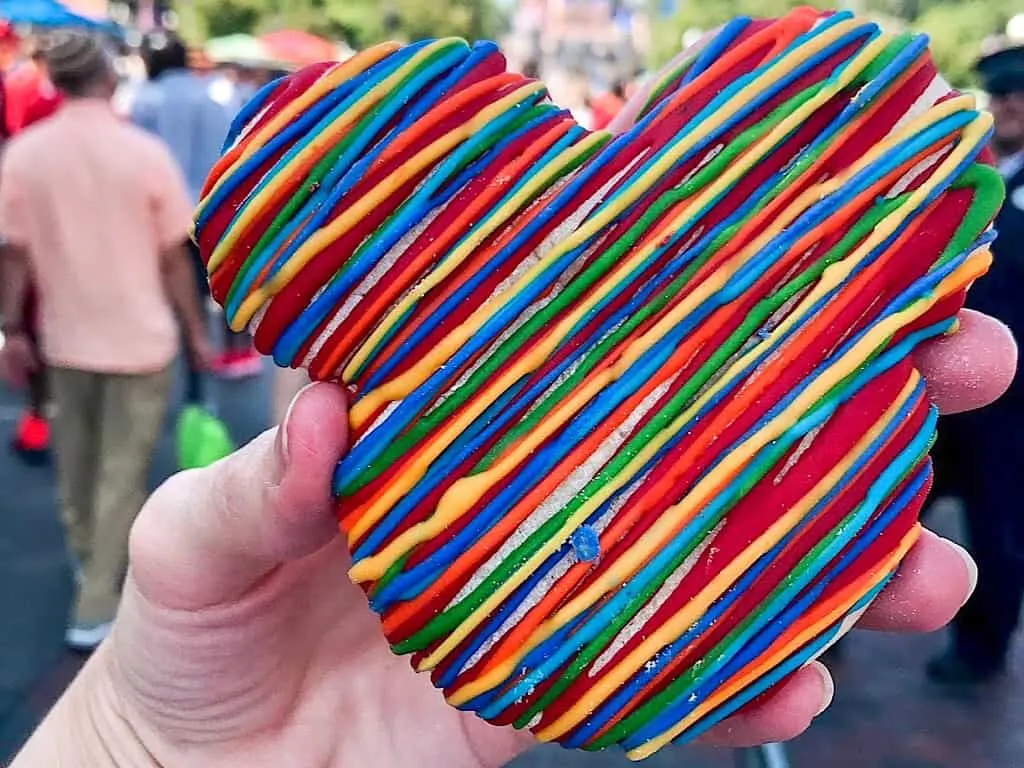 Make sure to check out the Disneyland attendance chart and crowd calendars for each month of the year below.
If you want to purchase a 1-Day ticket for Disneyland, regular ticket prices include most weekends throughout the year that are not part of Peak Season.
The Disneyland website states that you can use Regular 1-Day Tickets until they expire except on the following dates:
June 18 – September 8

October 4 – 6

October 11 – 13

October 18 – 20

October 25 – 27

November 15 – 17

November 22 – December 1

December 6 – 8

December 13 – 15

December 20 – 31

Peak Season
Peak Season at Disneyland will be the most expensive and crowded time of the year and usually consists of:
Mid April (around Easter)

July, beginning to mid August

The week of Thanksgiving

Mid December to mid January
Follow @MommyMouseClubhouse on Instagram
You will need a Peak 1-Day Disneyland Ticket if you plan to visit Disneyland during the winter holidays, summer time, spring break, or holiday weekends.
Disneyland Attendance Chart for 2020 (Crowd Calendar)
Below you will find a projected Disneyland attendance chart, or crowd calendar, for each month of 2020.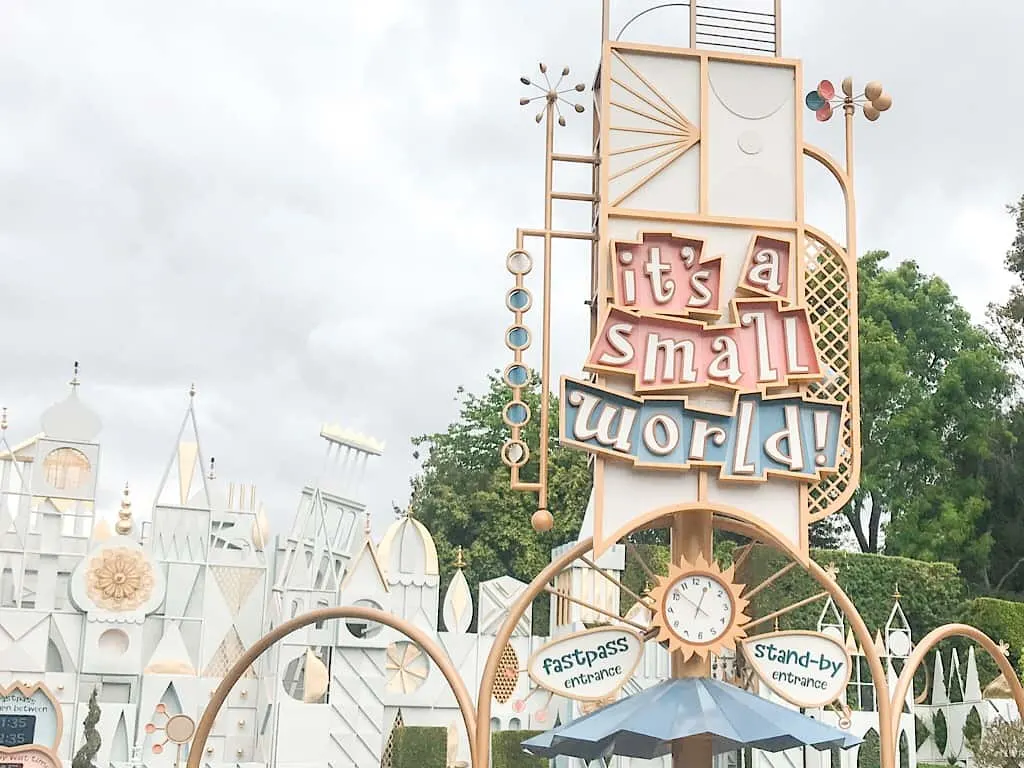 Whether you want to go to Disneyland in March, in July, or in October, I've got you covered so you'll know what to expect when you want to go!
About the Disneyland Attendance Chart
Each day on the Disneyland attendance chart below is rated by crowd level. A Green Mickey means there is not a big crowd. Average attraction wait times on a green day are 10-20 minutes.
Find out how to go to Disneyland on a budget!
On a Blue Mickey day, the crowd is manageable. Attraction wait times are around 30 minutes.
An Orange Mickey means that yes, its crowded and average attraction wait times are 30-60 minutes.
A Red Mickey means that there will be TONS of people and long lines, 60-90+ minute waits, for rides.
January
Here is the Disneyland crowd calendar for January. You can see that the least crowded time to visit is weekdays toward the end of the month. For a more in depth look at January, read my guide to Disneyland in January HERE.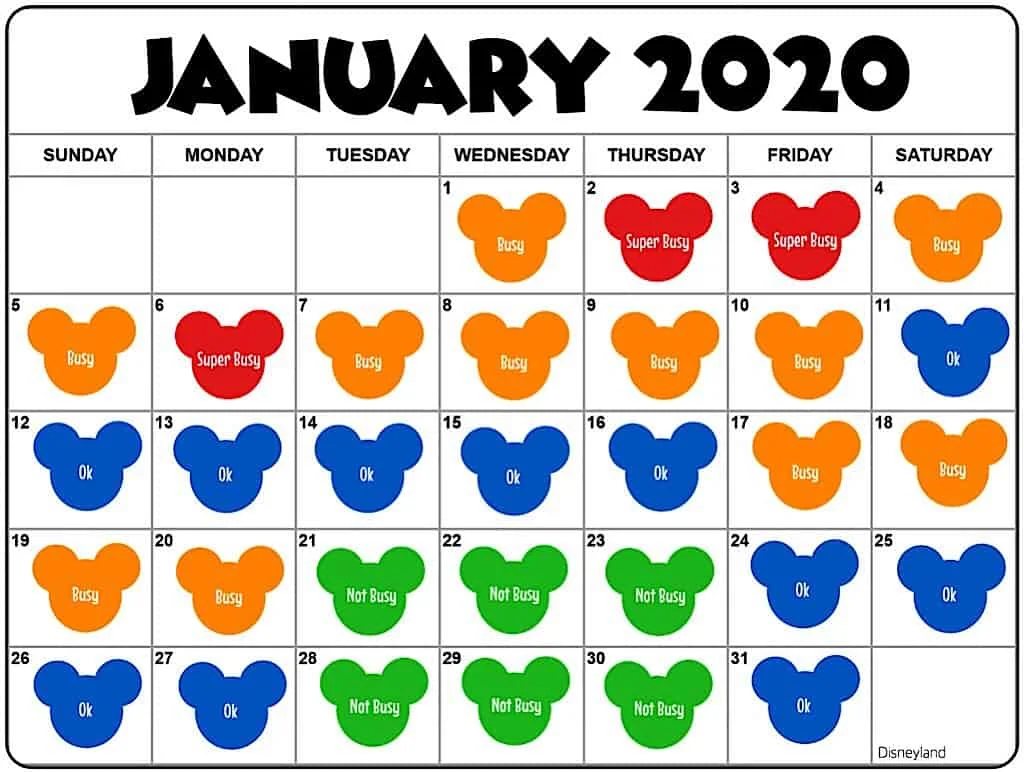 Tips for Disneyland in January
February
February is the month of love and I love going to Disneyland then! The weather is perfect, not to hot and not to cold. Check out my tips for going to Disneyland in February HERE.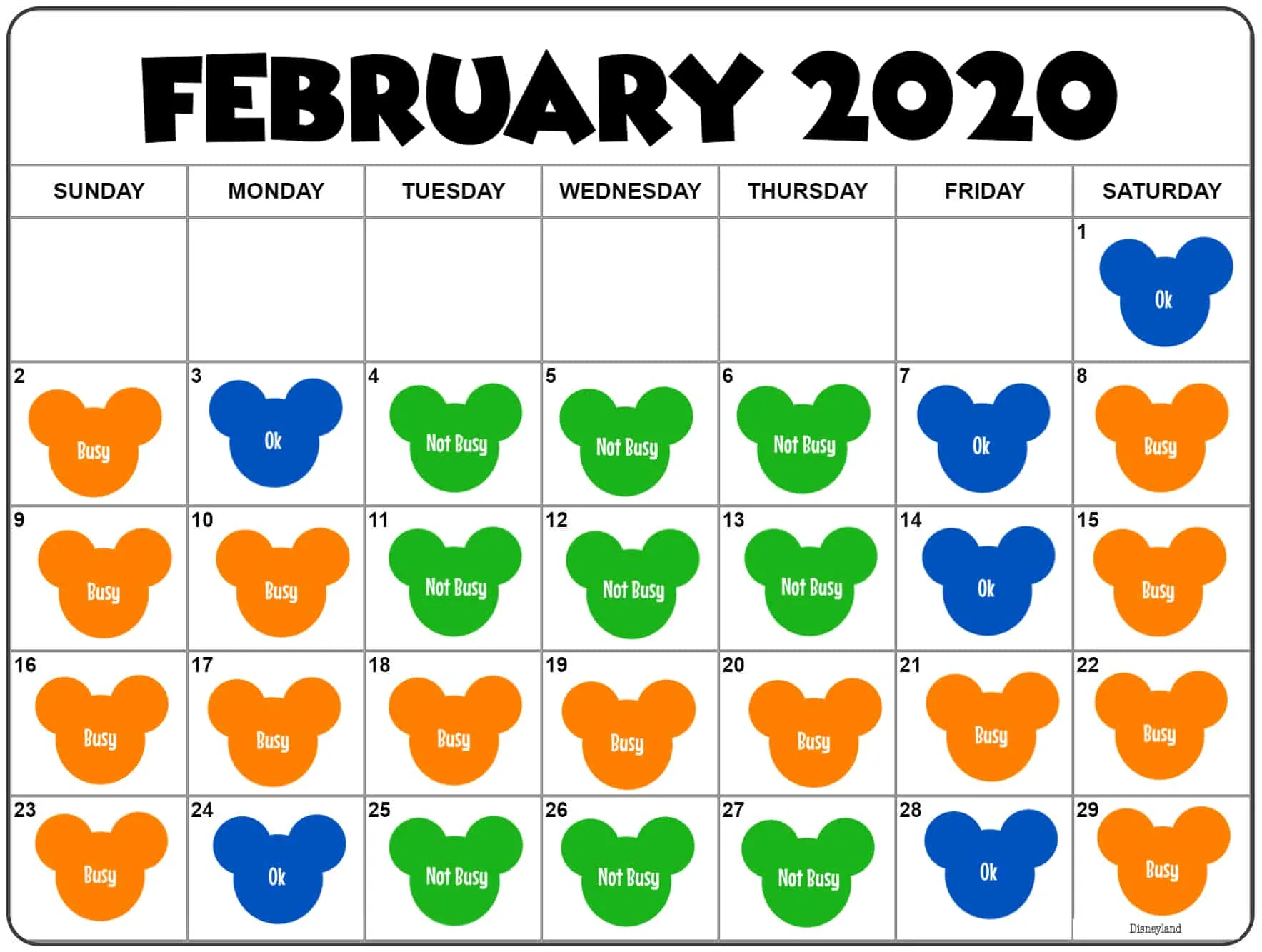 All About Disneyland in February
March
March can be hit or miss, depending on where Easter lands on the calendar. Many school districts will base their Spring Break around Easter, but many do not.
I would plan on moderate crowds for the most part in March. Read all about Disneyland in March HERE.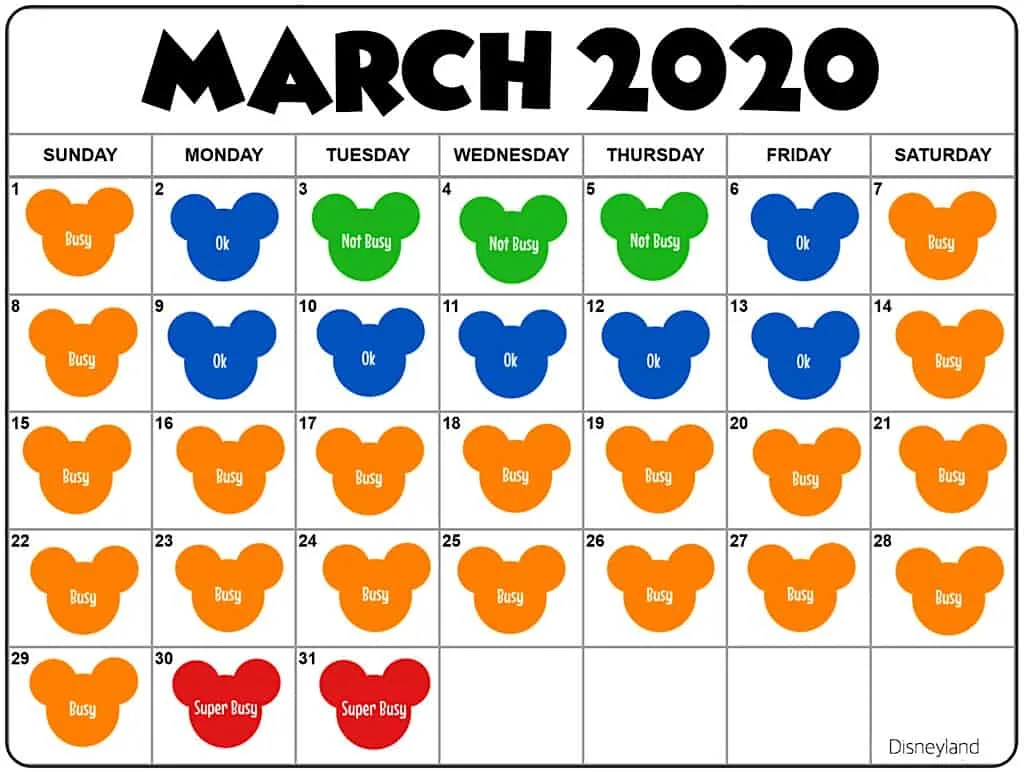 Should You Go To Disneyland in March?
April
April is my birthday month so it has a special place for me, because going to Disneyland on your birthday is awesome! You can get a FREE "Happy Birthday" button from City Hall!
As far as crowds go in April, if you're looking for shorter lines and less people, stick to the end of the month. That is when crowds from spring break begin to die down. Read all about Disneyland in April HERE.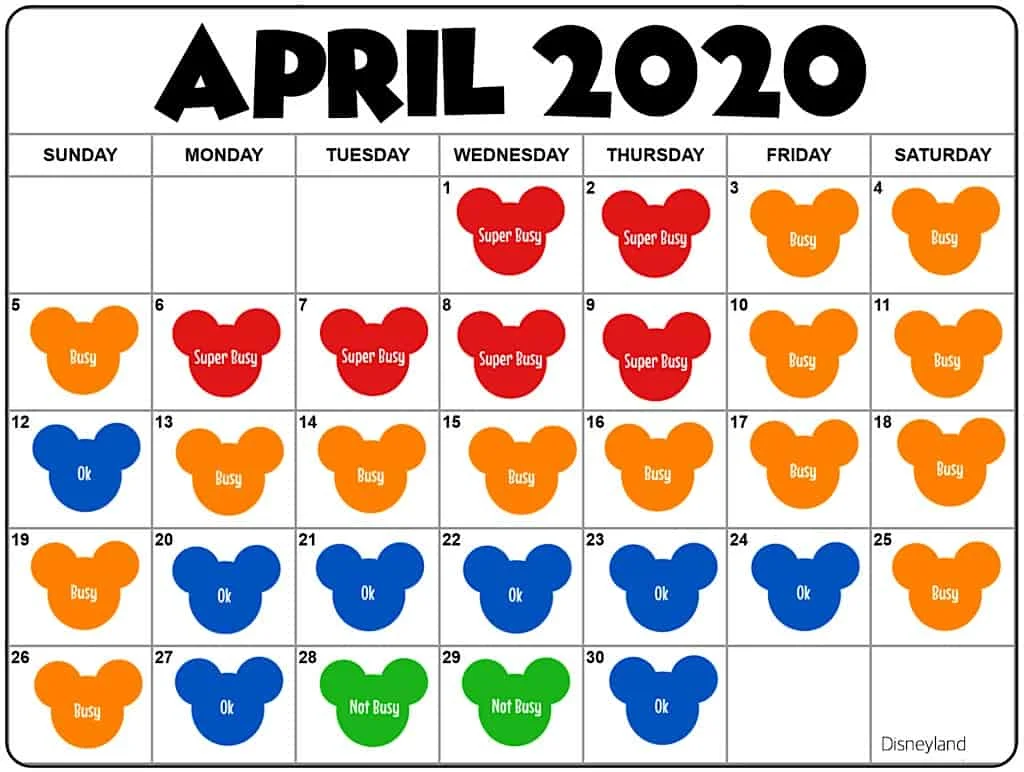 What is Disneyland like in April?
May
As far as crowds go, May can be a little tricky. For the most part, crowds aren't terrible, the thing that makes them larger are Grad Nights.
These are nights where high school seniors can attend a special event just for them. And they like to attend, which increases crowd sizes. Read more tips about Disneyland in May HERE.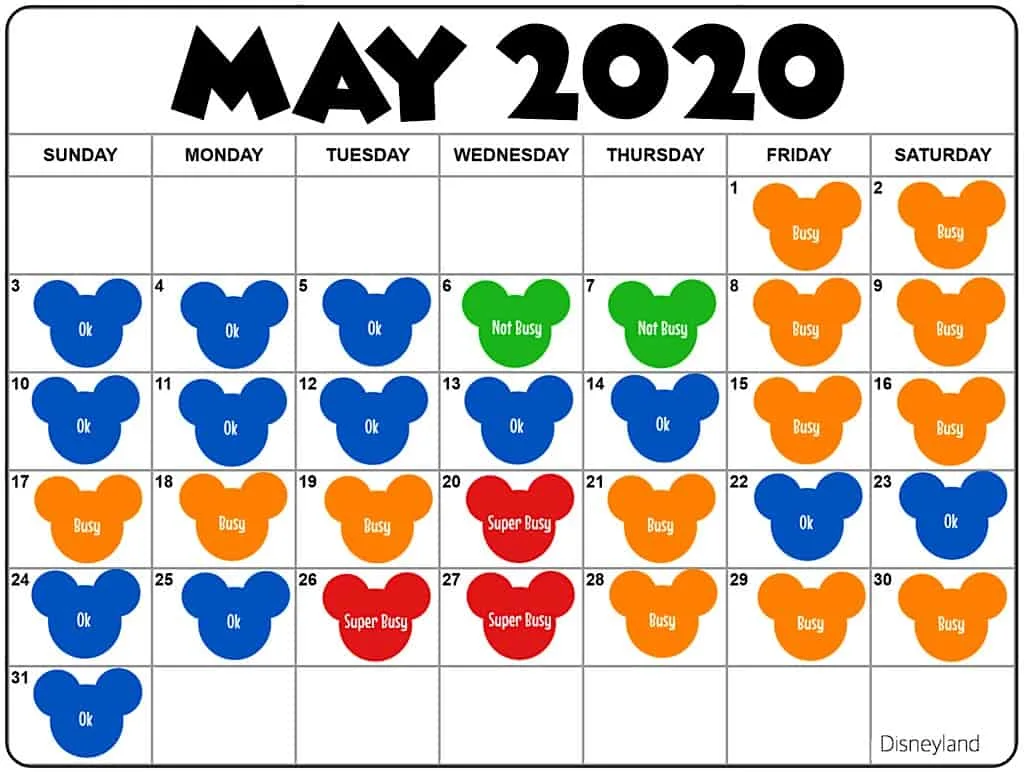 Don't go to Disneyland in May until you read this!
June
June is the beginning of the summer season and tends to bring in many people with children who are out of school.
Crowds are on the higher end of moderate but are still tolerable. Read more about Disneyland in June HERE.
Is Disneyland Crowded in June?
July
July is one of the more crowded months of the year at Disneyland, but don't let that scare you off!
You can beat the crowds with a little planning. Check out how I do this by reading my Tips for Disneyland in July HERE.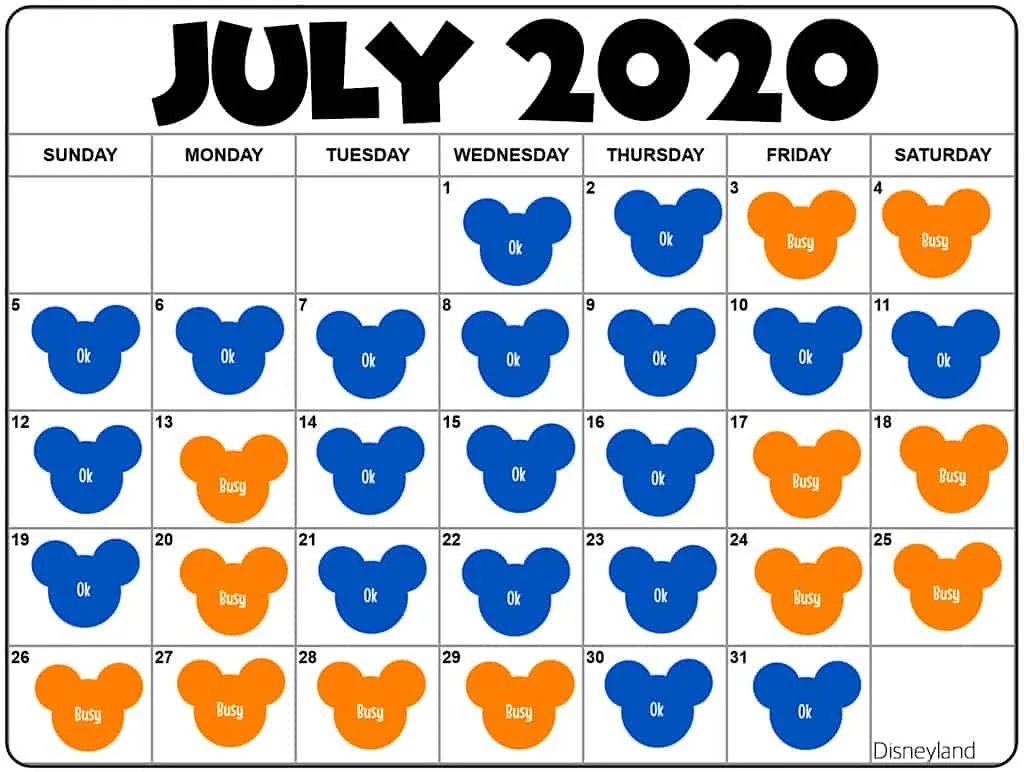 Should you go to Disneyland in July?
August
The beginning of August still has larger crowds due to summer vacation. Toward the middle and definitely at the end of the month, crowds are significantly lower.
If you're thinking of visiting Disneyland in August, you'll want to read more in-depth information HERE.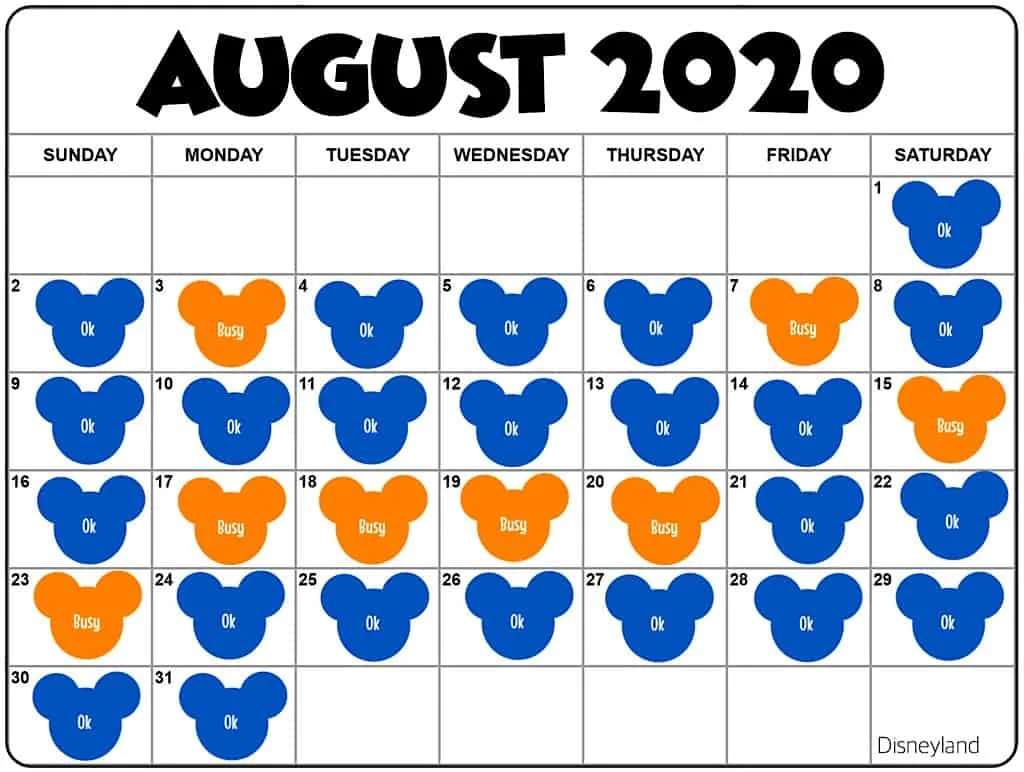 September
September is a great time to go to Disneyland because crowds are low and it is the beginning of Halloween Time!
Get ready to see all of the not so scary spookiness that comes out at Disneyland during this time! The Oogie Boogie Bash: A Disney Halloween Party also begins in September. Read more of my Disneyland in September tips HERE.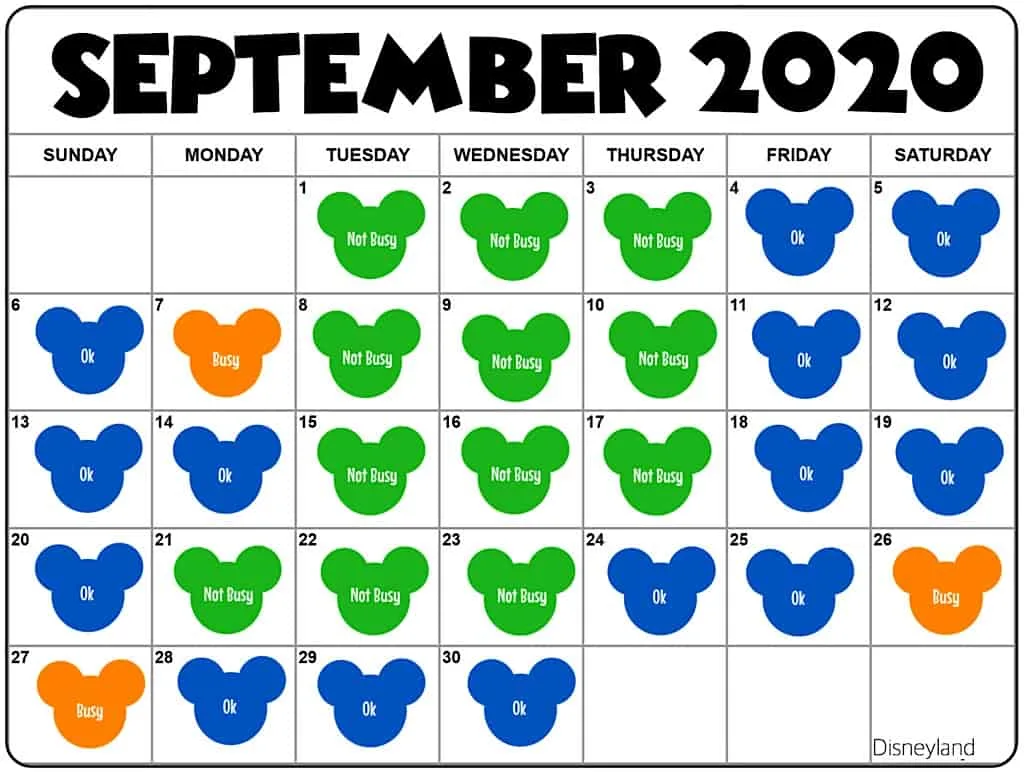 All About Disneyland in September
October
Hello, Halloween Time! When you go to Disneyland in October, Halloween will be in full swing! You can experience all of the amazing decorations and yummy treats!
Check out my Disneyland Halloween Bucket List HERE and more tips for Disneyland in October HERE.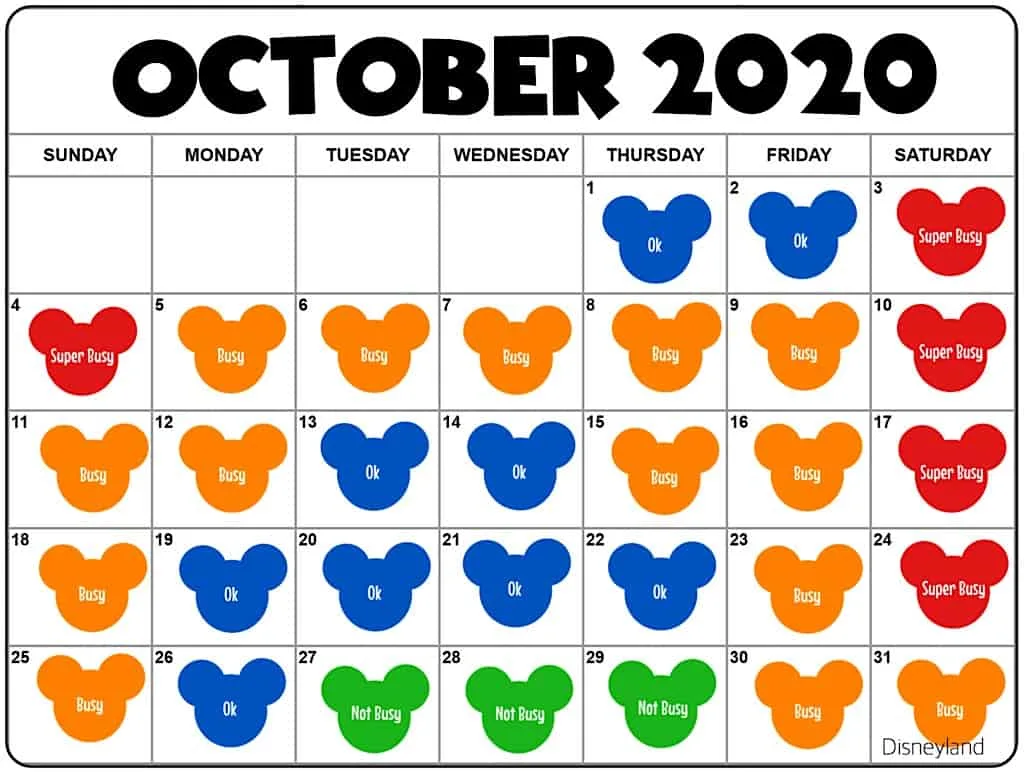 Read this before you go to Disneyland in October
November
The beginning of November is a great time to go to Disneyland to experience lower crowd levels. And then you get to the week of Thanksgiving.
Spending the Holidays at Disneyland is magical, just be prepared to share it with A LOT of other people too! Check out my November Disneyland tips HERE.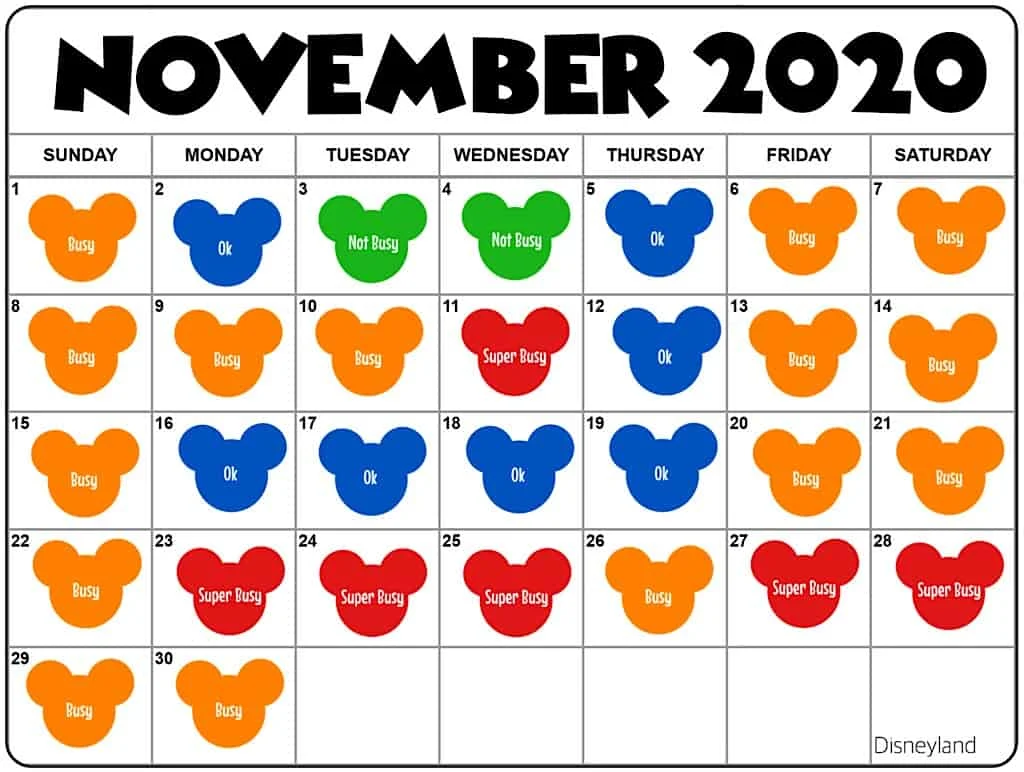 What to Expect at Disneyland in November
December
Christmas at Disneyland is awesome. Who wouldn't want to spend the most wonderful time of the year at the Happiest Place on Earth?
You'll find light crowds the first few weeks of December, but around December 18 all the way through the first week of January, is the busiest time of the year at Disneyland.
Read more Christmas Disneyland Tips HERE as well as my general tips for visiting Disneyland in December HERE.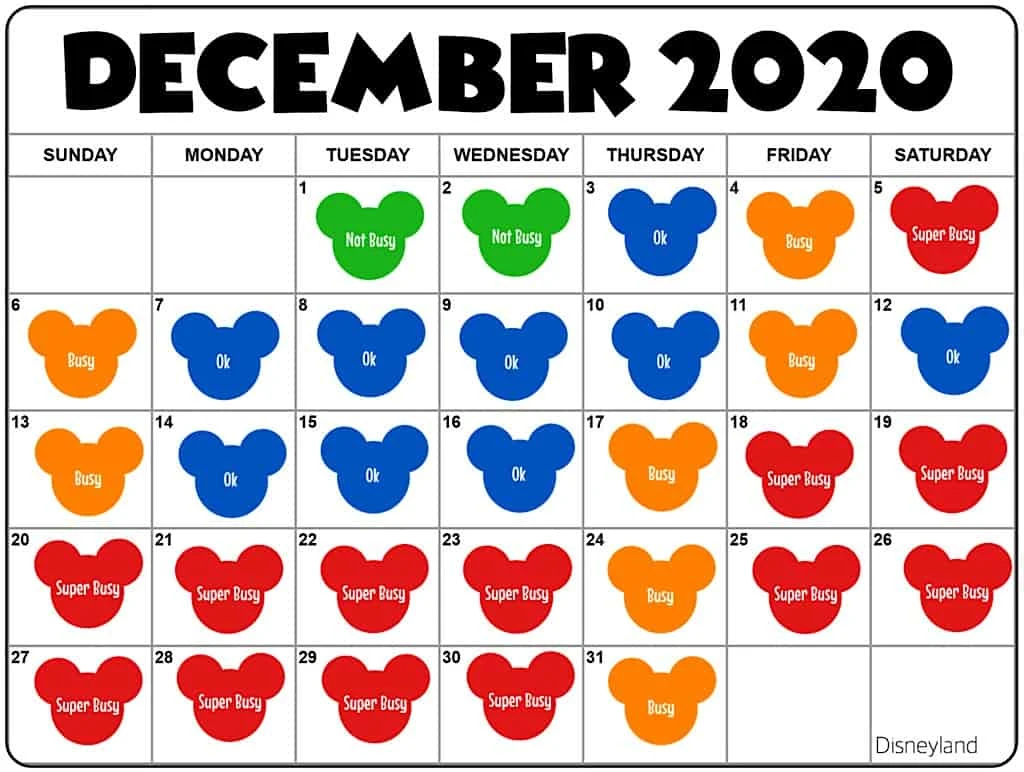 What are the Holidays like at Disneyland?
What to do if Disneyland is Crowded
The busy times of the year at Disneyland are busy for a reason. Weekends and summer time are convenient and holidays are amazing at Disneyland. That is why many people go at these times.
There are things that you can to help you navigate the crowds during the busy times of the year.
Use FASTPASSES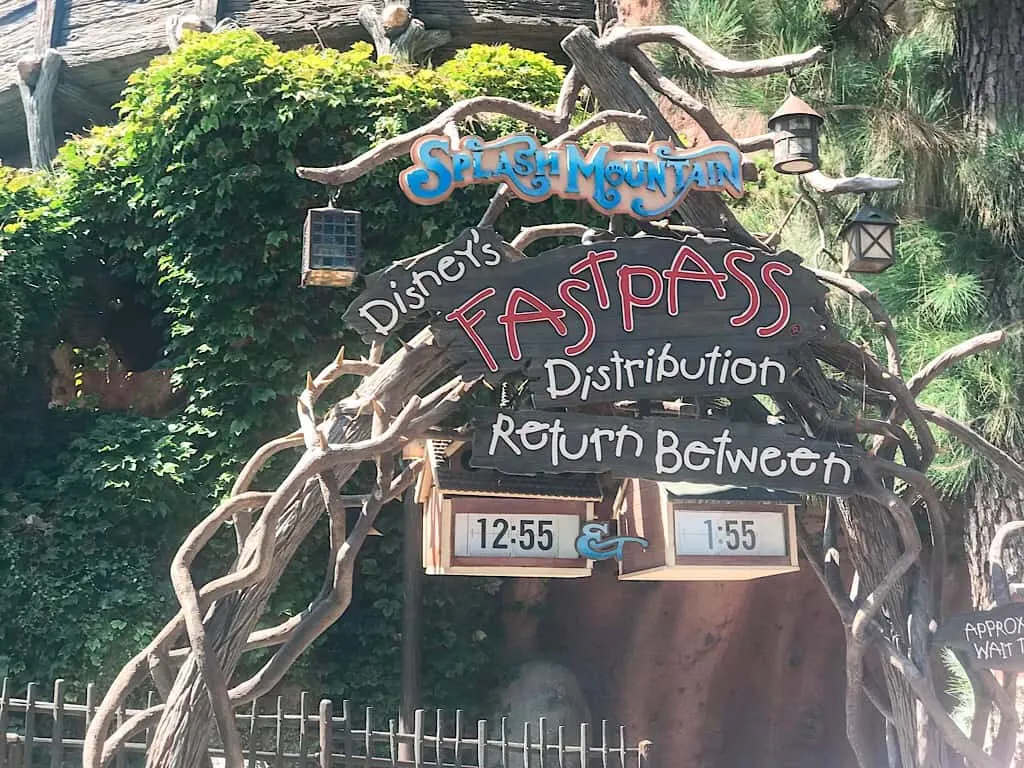 Although I try not to go to Disneyland when it is busy, sometimes I do go at more popular times of the year. The first thing I do when I get to the Parks is get a FASTPASS.
Subscribe to Mommy Mouse Clubhouse on YouTube
FASTPASSES are Disney's way of letting you skip to the front of the line! You do this by inserting your ticket into a FASTPASS Kiosk and returning to the attraction at a later time that day.
When you return, you enter the FASTPASS line and bypass all of the people waiting in the Stand-by line. This awesome perk is available to all park guests and is especially useful on busy Disneyland days.
Determine if you need a Park Hopper Ticket
Park Hopper tickets can be a great thing to have on busy days. If you are at Disneyland Park and it happens to be busy and Disney California Adventure Park is not, you can head on over to DCA right away if you have a Park Hopper Ticket!
For more info on Park Hopper Tickets CLICK HERE.
Use Disney MaxPass
I happen to love using Disney MaxPass, but I don't purchase it every time. I generally only get it when Disneyland is expected to be busy.
MaxPass allows you to make FASTPASS reservations right on your smartphone rather than physically going to each kiosk.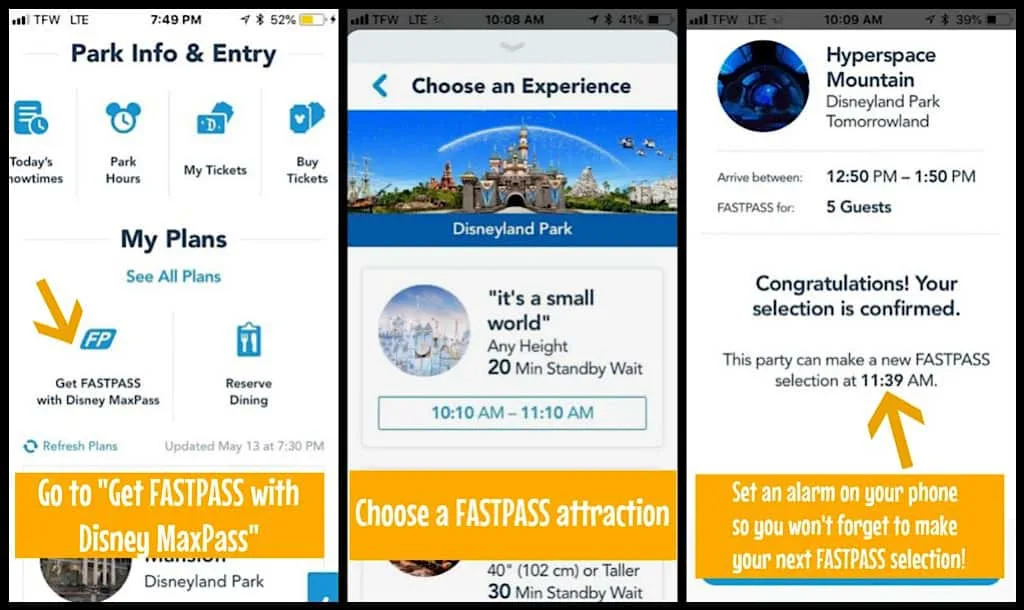 It is extremely convenient and can save you a lot of time getting those FASTPASSES for rides that are across the park!
Get more Disney MaxPass tips and tricks HERE
Use Rider Switch
This tip is helpful if you have small children who are not quite tall enough to enjoy some attractions yet.
With rider switch, one adult is able ride an attraction like Space Mountain, while another adult waits with the little ones.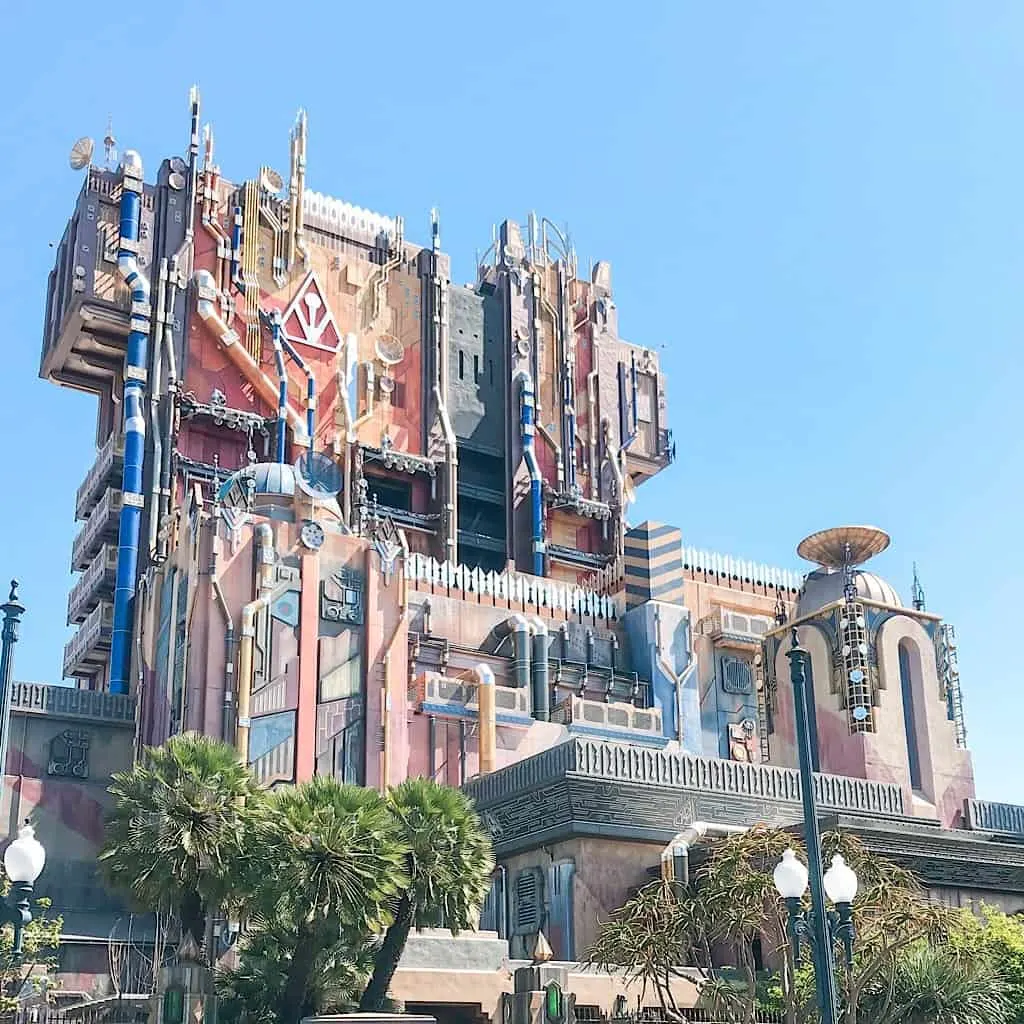 Once the first adult is done, they may wait with the children while the other adult can skip the line and ride, with up to two other guests. Kind of like a FASTPASS.
Get to the Parks Early
Especially on busy days, getting to the park at least 30 minutes before it opens, can help you get a lot done before the crowds start to show up.
Extra Magic Hour
If you are staying at a Disneyland Resort Hotel, you will have access to Extra Magic Hour. On certain days of the week, you can get into one of the Parks an hour before it opens to the public.
Here is the schedule for Early Morning Magic:
Disneyland Park: Tuesdays, Thursdays and Saturdays

Disney California Adventure Park: Mondays, Wednesdays, Fridays, and Sundays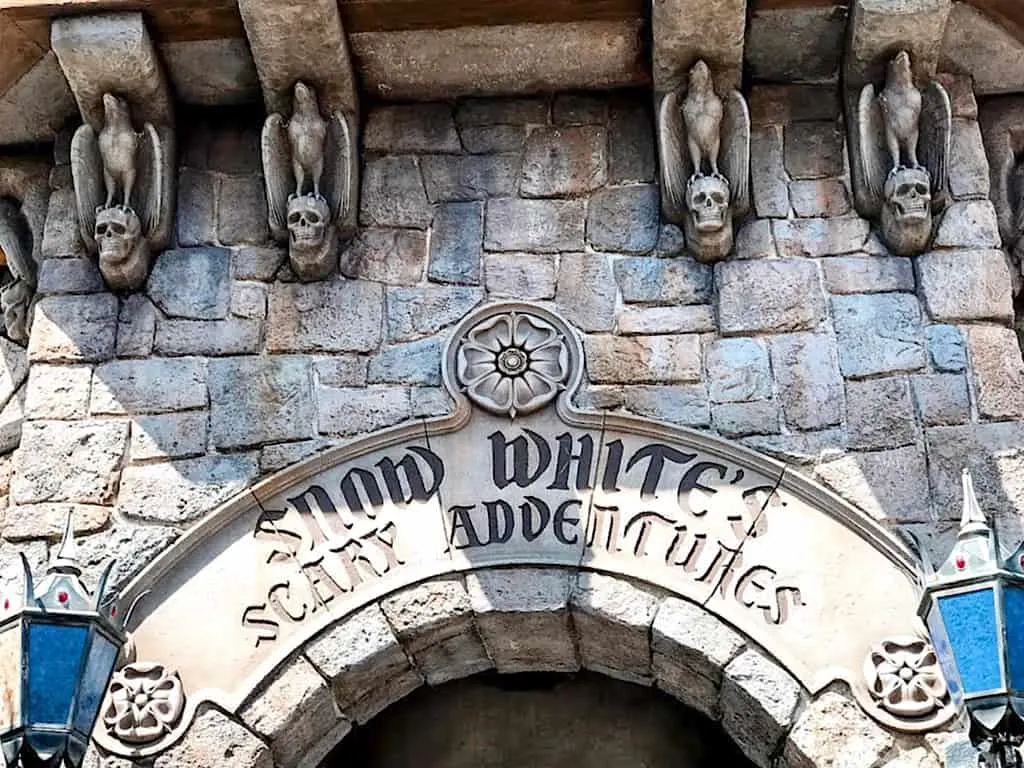 Magic Morning at Disneyland Park
Magic Morning at Disneyland Park is similar to Extra Magic Hour but is included (one morning) for anyone that has a 3-Day or longer Disneyland ticket even if you are not staying on Disney property.
Magic Mornings are available to guests on Tuesdays, Thursdays, and Saturdays, one hour before park opening.

Disneyland Ticket Savings
There aren't a lot of Disneyland ticket discounts out there, but they can be found if you know where to look.
Get Discount Disneyland Tickets Here
Make sure that if you buy Disney tickets from a third party, that they an authorized ticket seller.
I buy my tickets from Get Away Today. Their ticket prices are always a few dollars cheaper than Disneyland's gate prices and you can now purchase tickets from them that include Disney MaxPass!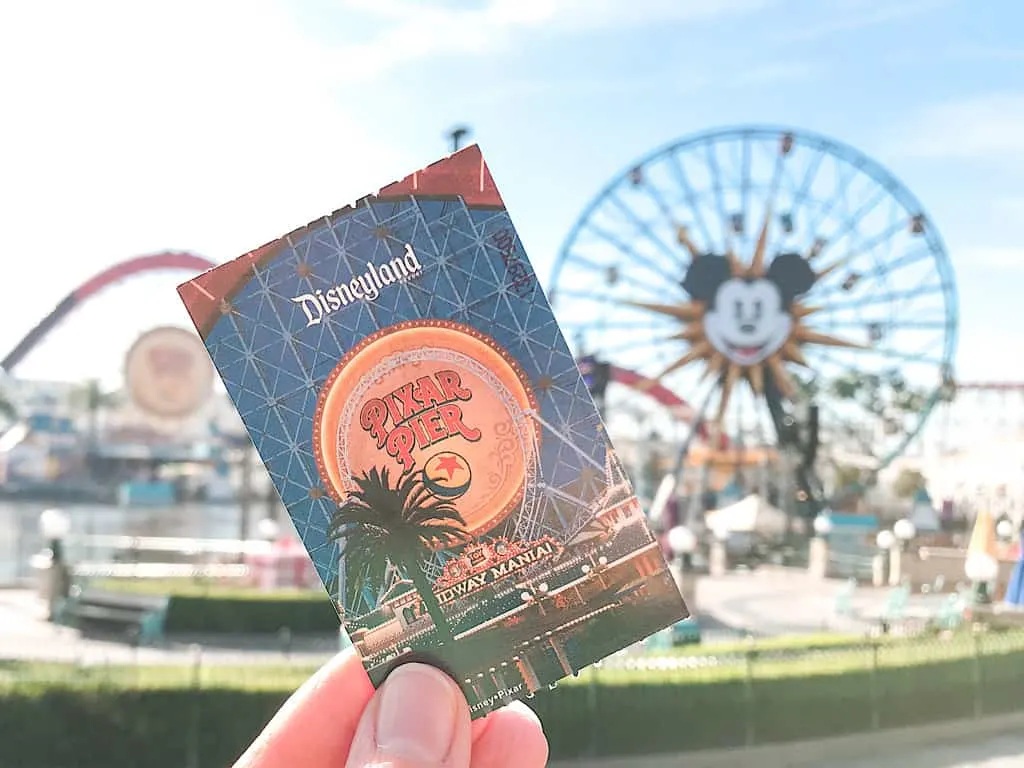 Get Away Today is almost always offering some kind of special on tickets and/or hotel vacation packages.
Use the promo code: Clubhouse10 to get an extra $10 off any 2-night or longer Southern California vacation package. (Hotel and 2 ticket minimum purchase to qualify for the discount.)

Disneyland Month-by-Month Guides: