A rolled sugar cookie dough recipe that has a hint of pumpkin and pumpkin spice. Easy to make and perfect for Fall, Halloween and Thanksgiving.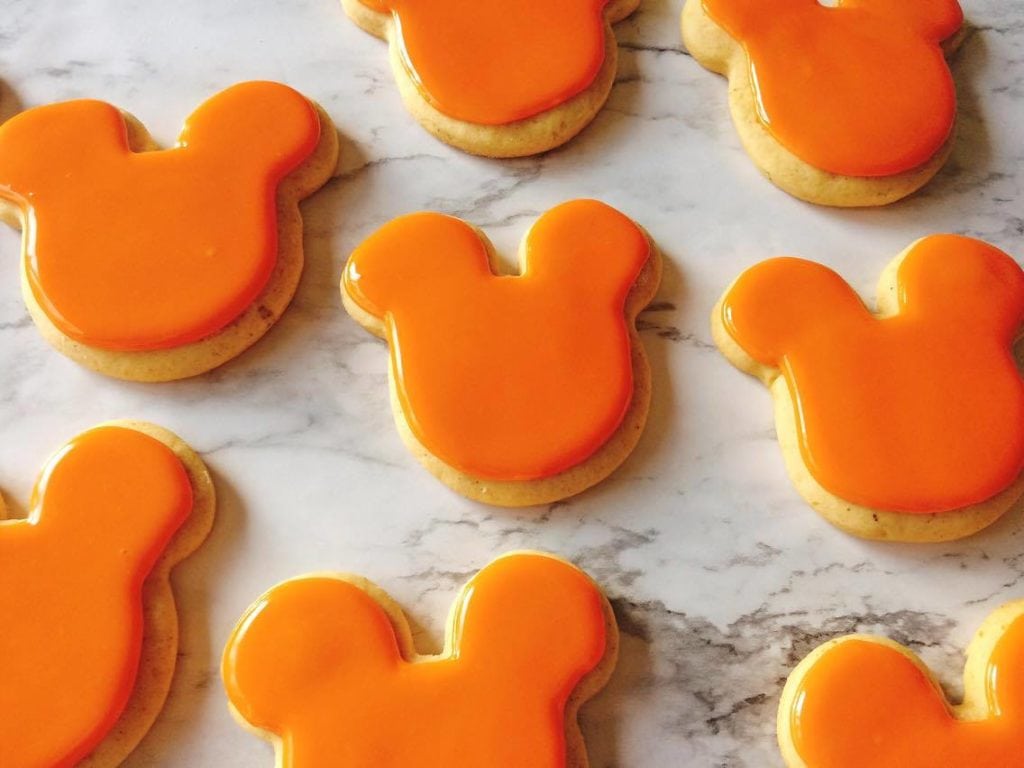 This post may contain affiliate links. When you click on these links, I get a small percentage back to me that helps me run my blog at no cost to you! For more information see my disclosure policy.
I'm so excited to share this recipe with you! My kids love rolled sugar cookies and we make them for almost every holiday. It's so fun to be able to make your cookies in any shape. With Fall here and Halloween coming, I have really been craving pumpkin and pumpkin spice. I wanted some way to make sugar cookies that incorporated some pumpkin flavor.
After some trial and error, this Pumpkin Spice Sugar Cookie Recipe was born. It is so yummy and tastes just like pumpkin pie. With the addition of pumpkin puree, this dough is a little more sticky than classic sugar cookie dough. Because of this, it's really important to keep the dough cold. When you are not actively rolling the dough out, it should be kept in the refrigerator.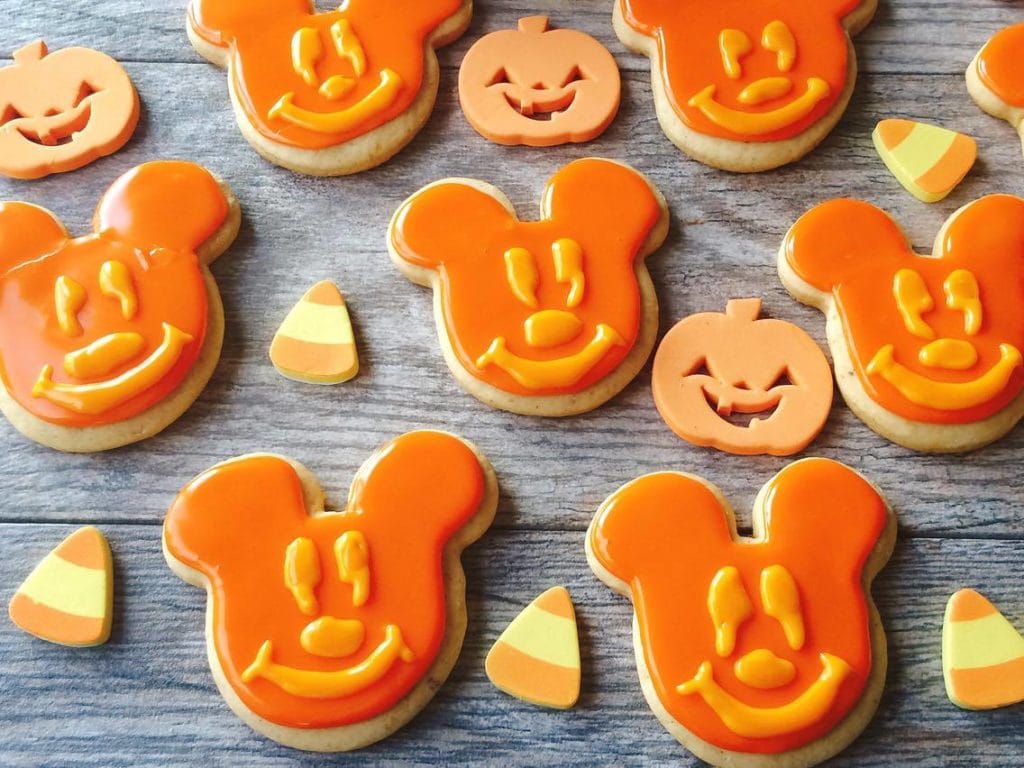 My kids are so excited to be going to Mickey's Halloween Party at the Disneyland Resort next month, so naturally we decided to make Mickey Mouse shaped pumpkin cookies. I used this cute Mickey Mouse sandwich/cookie cutter to cut out the Mickey shape. Then made some yummy frosting that dries smooth and hard to cover the cookies and make the Mickey Pumpkin face. If you are heading to Disneyland this Fall, make sure you read my Disneyland Halloween Time Bucket List and All About Mickey's Halloween Party. Check out the end of this post for some Disney vacation savings!
Ingredients for Pumpkin Spice Sugar Cookies
-Butter
-Sugar
-Eggs
-Pumkin Puree
-Vanilla Extract
-Pumpkin Spice
-Baking Powder
-Salt
-All Purpose Flour
How to Make Pumpkin Spice Sugar Cookies
Start by beating the softened butter and sugar until it is light and fluffy. Beat in the eggs until the dough is smooth. Mix in the pumpkin and vanilla. Add the pumpkin spice, salt, and baking powder to the mixture. Stir in the flour, just until moistened. Refrigerate the dough for at least two hours.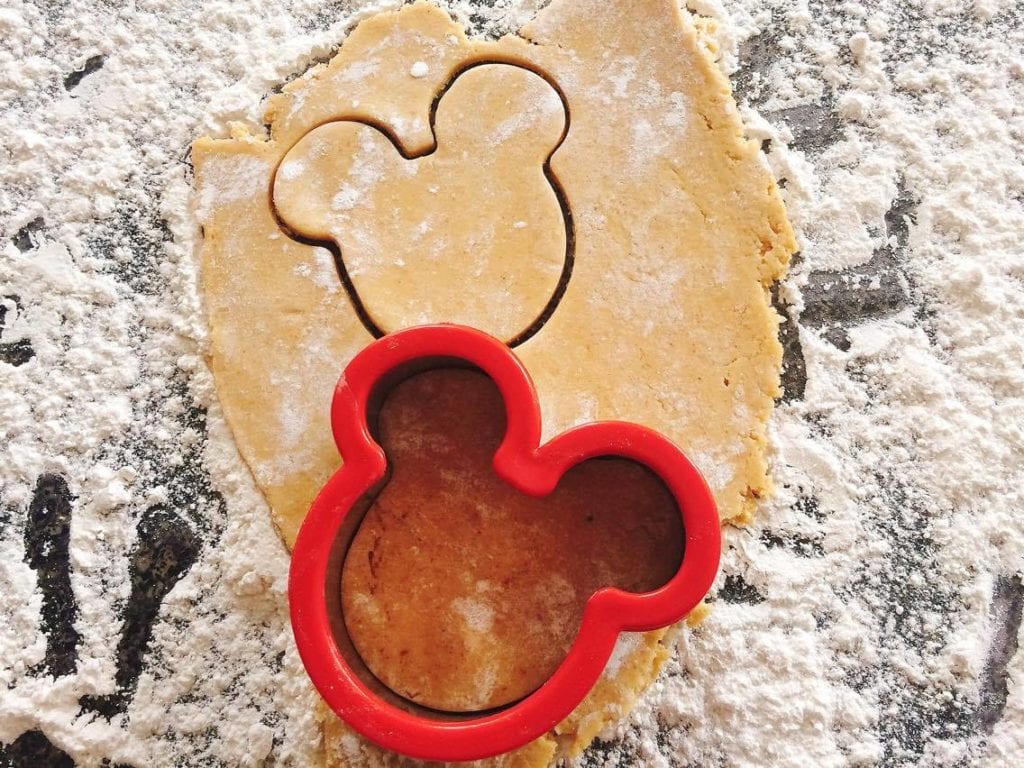 Preheat your oven to 400 degrees. Roll out the dough and use your desired cookie cutters to cute shapes into the dough. Transfer the shapes to a parchment paper lined cookie cutter and bake for 6-8 minutes. Let the cookies rest on the cookie sheet for one or two minutes before transferring them to a cookie sheet.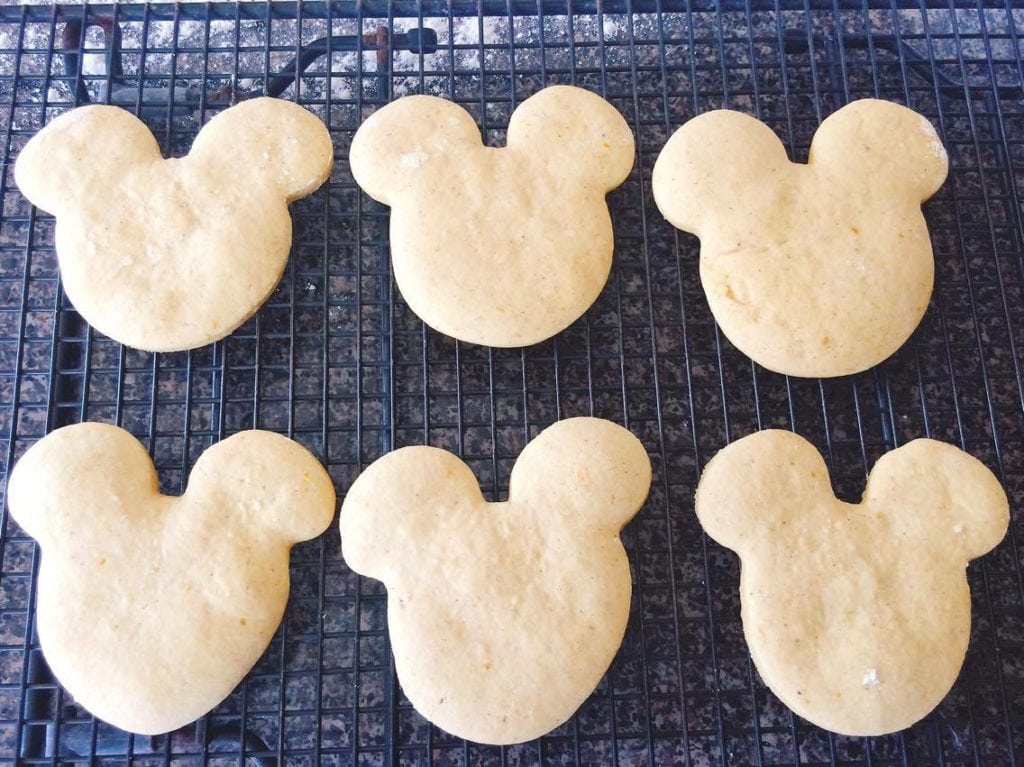 To frost the cookies, I used this icing recipe from The Slow Roasted Italian. It's pretty easy to make and tastes amazing. You can use food coloring to make it any shade that you'd like. The sky's the limit with your creativity!
Disney Vacation Savings
If want to visit Disneyland or Disney World soon, I recommend checking with Get Away Today, I usually book my Disney vacations through them because their ticket prices are usually a few dollars cheaper than Disneyland's gate prices and there are almost always hotels with a 3rd or 4th night free. Get Away Today has provided an exclusive deal for my readers! Use the promo code MommyMouse at checkout to save $10 off any 2-night or longer Southern California package. (Hotel and 2 ticket minimum purchase to qualify for the discount) How cool is that?

If a trip to Disney World is in your future, Get Away Today can also help you. Their customer service is THE BEST! They offer deals like discounts on rooms, free dining and more! Visit getawaytoday.com or give them a call at 855-GET-AWAY for current deals!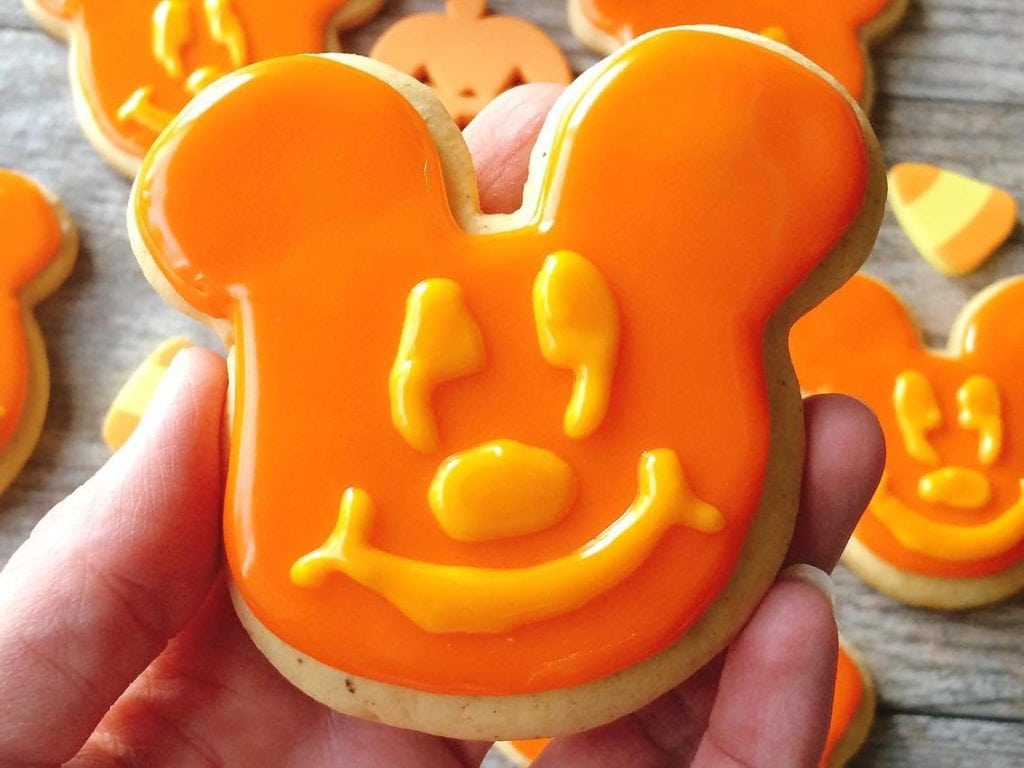 I hope that you enjoy this recipe and it can help you bring the tastes and smells of fall to your home! Make sure you pin the recipe for Pumpkin Spice Sugar Cookies below. You might also enjoy Disneyland's Apple Pie Funnel Cake recipe.
Beat the butter and sugar together until light and fluffy. Beat in the eggs. Add the pumpkin, vanilla, pumpkin spice, salt, and baking powder to the mixture. Stir in the flour just until mixed. Refrigerate for at least two hours.

Preheat the oven to 400 degrees. Roll out the dough until 1/8 inch thick. Use cookie cutters to cut out shapes. Transfer the cookies to a cookie sheet and bake for 6-8 minutes. Let them rest on the baking sheet for 1-2 minutes before placing on a cooling rack.
Make sure you keep the dough refrigerated between batches or it will get too soft and sticky.