Are you planning to go to Disney World in 2020? Find out the best time to go to below with this Disney World Crowd Calendar!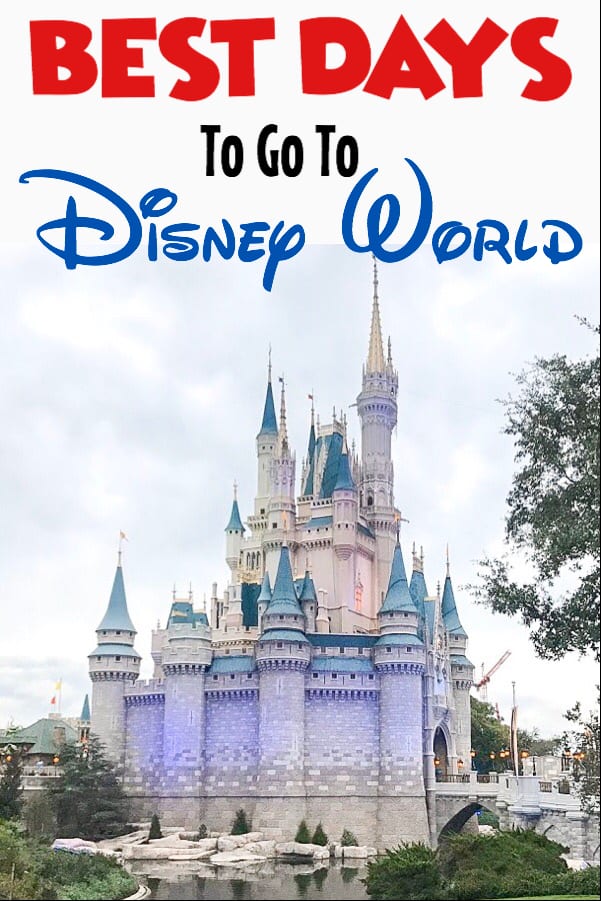 This post may contain affiliate links. When you click on these links, I get a small percentage back at no cost to you! For more information see my disclosure policy.
Walt Disney World is my favorite place to visit! I walk through those gates and immediately feel at home. But some times of the year are busier than others, which can definitely have an impact on your magical experience.
Don't miss this Disney World Ticket Sale!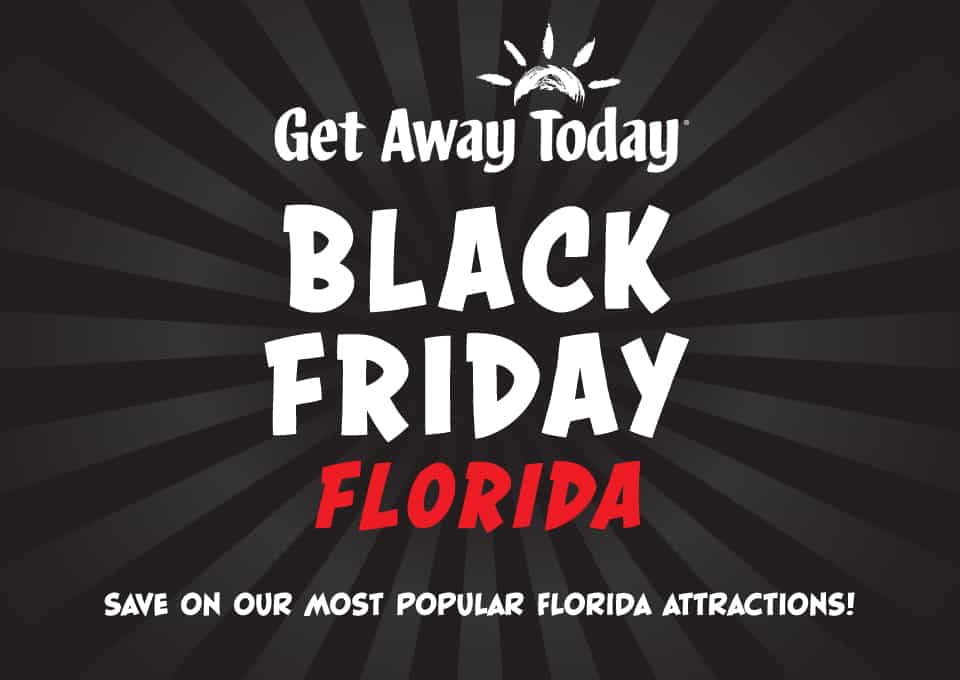 But have no fear! I am here to help you figure out when the be the best time of year for your family to go on a vacation to Disney World!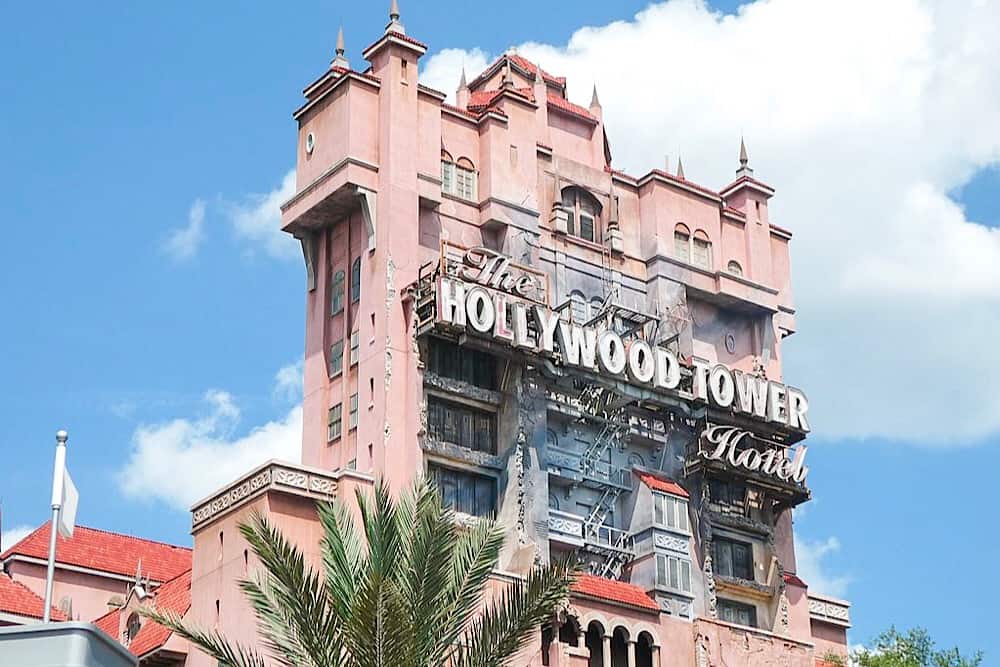 When to go to Disney World
A good rule of thumb to help you decide when is the cheapest and best times to go to Disney World is to use the three-tiered seasons that Disney uses to determine their ticket prices.
Value Season
During the value season, you will find the lowest prices on theme park tickets and resort hotels than any other time of the year.
Disney World's Value Season consists of:
January

February

August

September
Weekends during the Value Season are generally busier than weekdays.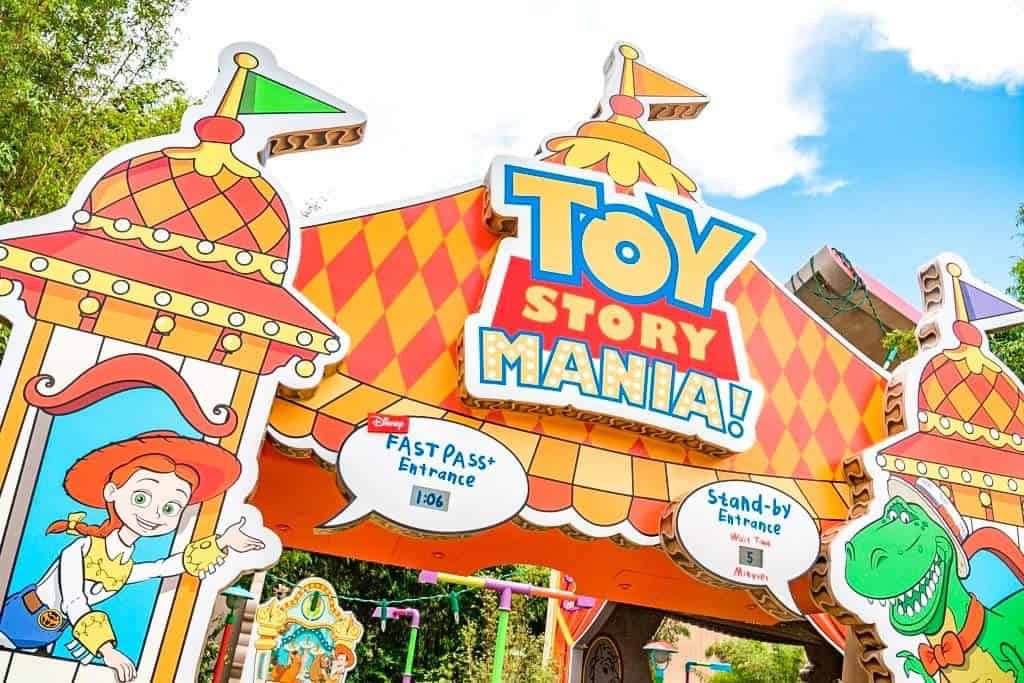 Regular Season
During the Regular Season, Disney hotels are priced moderately and crowd sizes will be a little larger, but still manageable.
Disney's Regular Season consists of:
March

May

October

November
Peak Season
Peak Season at Disney World is during Spring Break, Summer, Thanksgiving, Christmas, and New Year's. Check out my tips for dealing with crowds at the end of this post.
Disney World's Peak Season consists of:
Most Expensive (and Crowded) Time of the Year
New Year's (Beginning of January)

Spring Break (Mid March – Late April)

Week of Memorial Day

Week of Thanksgiving

Mid December – New Year's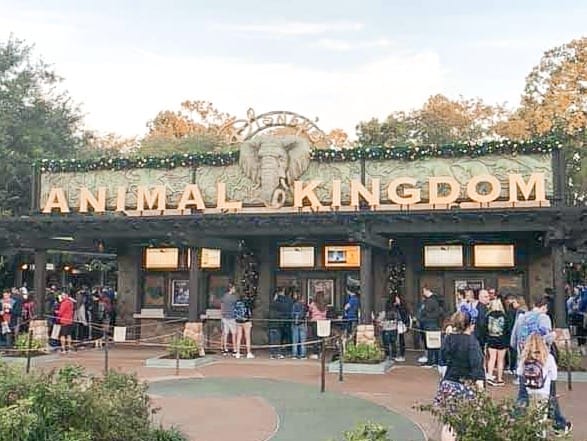 Disney World Crowd Calendar 2020
Below you will find a projected crowd calendar for each month of 2020.
About the Disney World Crowd Calendar
Each day of the Disney World crowd calendar below is rated by projected crowd level.
Green Days
On green days, crowds will be low and wait times will usually be 10-15 minutes.
Blue Days
On a blue Mickey day, crowds are manageable and wait times will be around 30 minutes.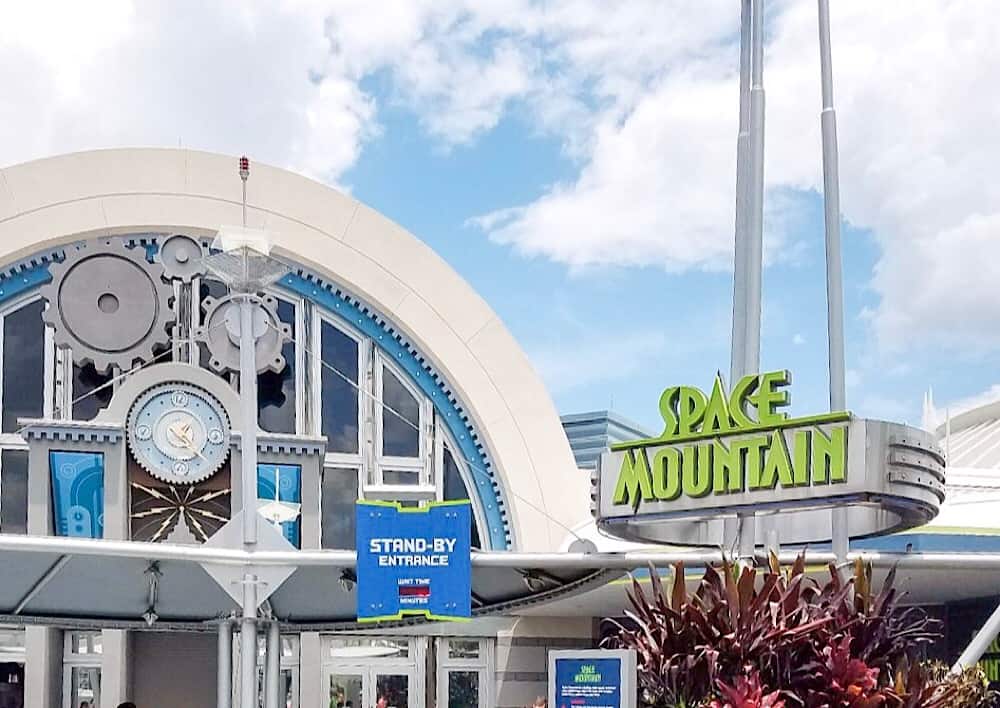 Orange Days
Orange days mean that the Parks will be crowded and wait times are an average of 30-60 minutes.
Red Days
A red Mickey days means that you can expect A LOT of people and that wait times will be 60-90+ minutes.
January
Below is the January 2020 crowd calendar for Walt Disney World. You can see that holiday crowds stick around through the beginning of January.
The rest of the month is very manageable and has some of the lowest crowds of the year.
For a more in-depth look at January, check out my Disney World in January Tips HERE.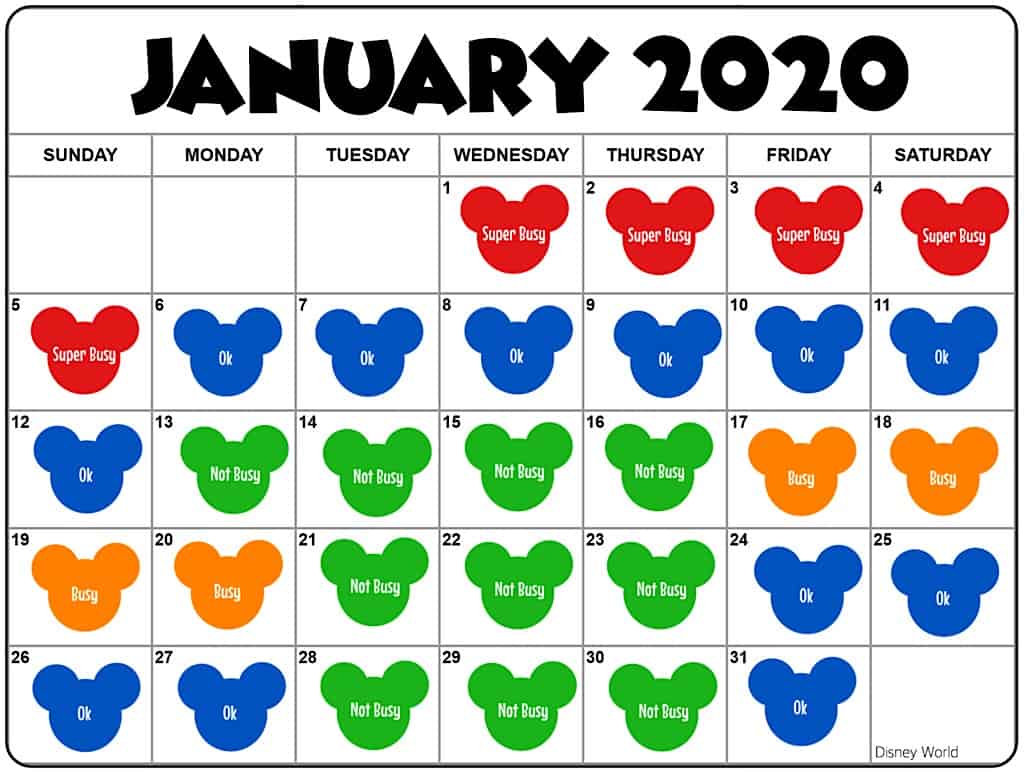 February
February is a great time to visit Disney World! For most of the month, the crowds are definitely manageable.
There are a few runDisney events that might impact crowds, but overall it is one of the quietest months in the Parks.
Check out my post about Orlando sports to find out more about what sporting events are happening in February.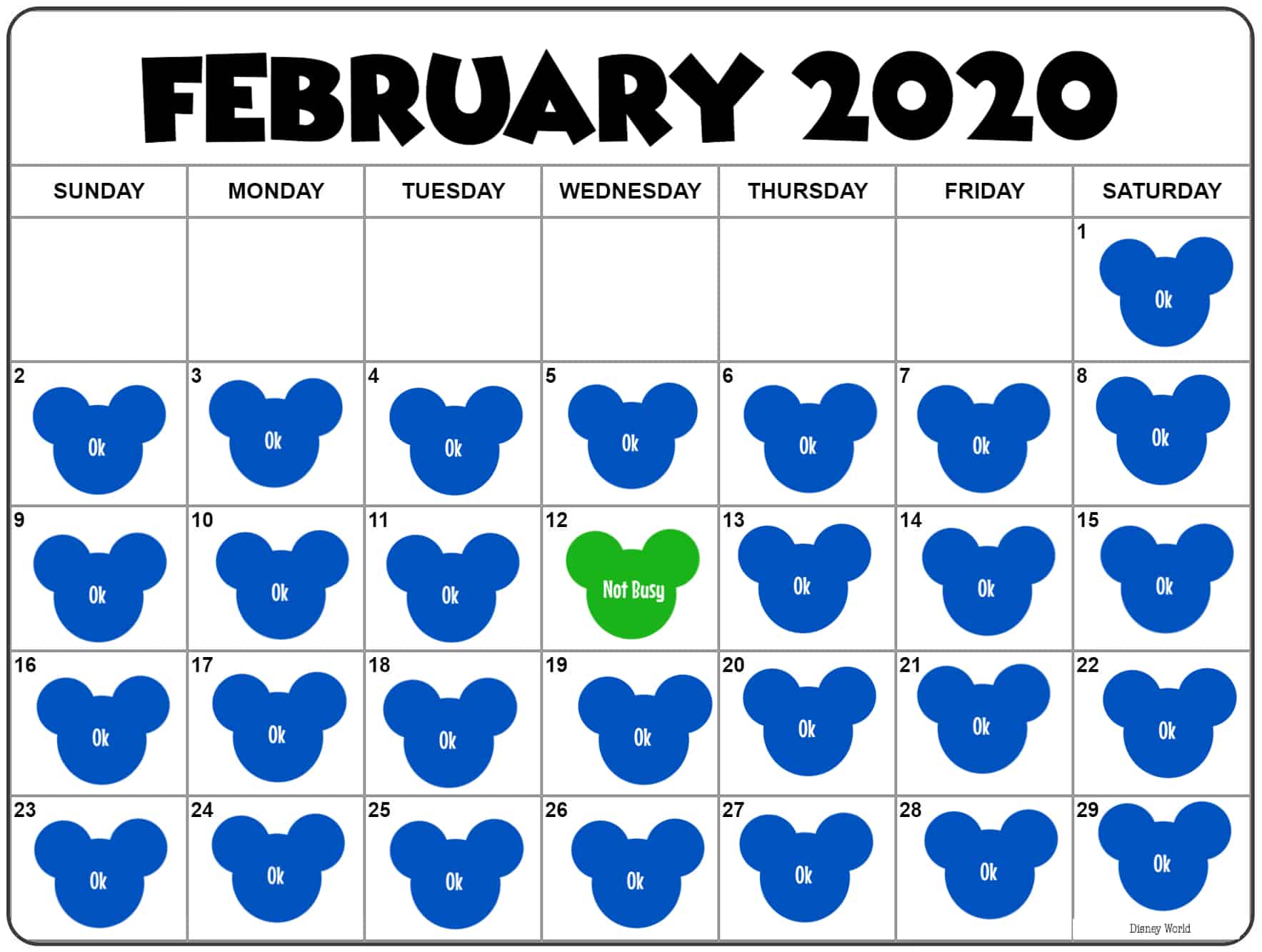 March
The first couple of weeks in March are on the lower end of crowd sizes, but for the second half of the month, Spring Break crowds begin to trickle in.
Check out my Guide to Disney World in March for ideas to overcome the crowds!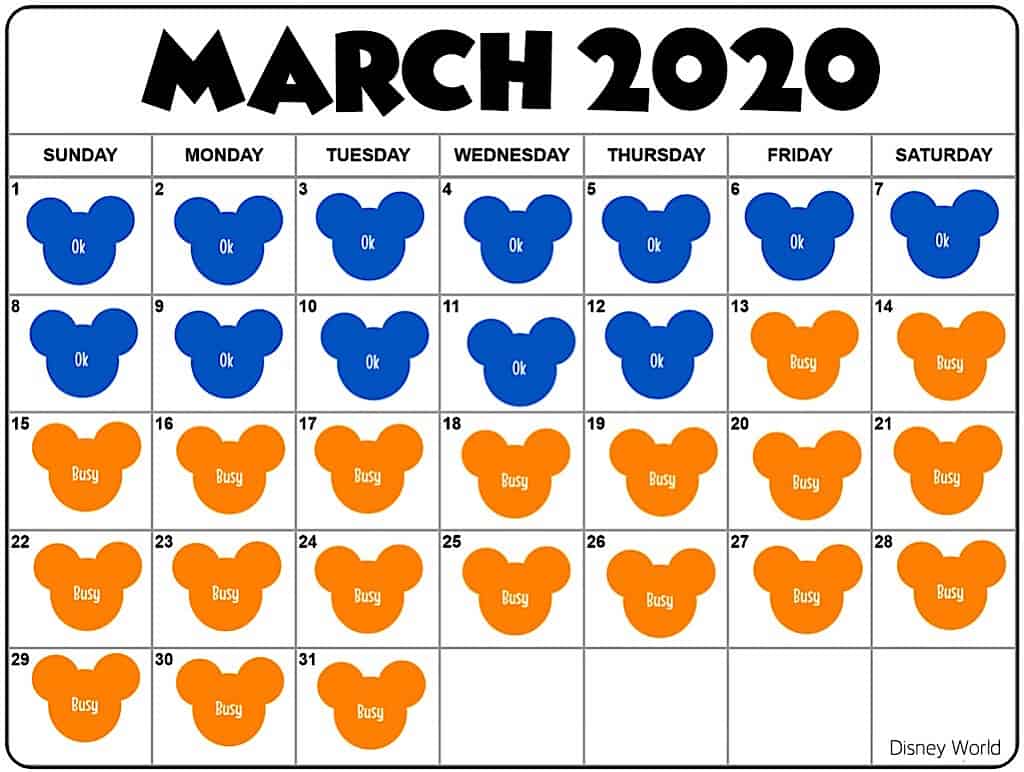 April
April is one of the busier months at Walt Disney World, mostly due to Spring Break crowds. There are also some sporting events at ESPN Wide World of Sports that can affect crowd sizes as well.
Make sure to check out my tips for visiting Disney World in April HERE.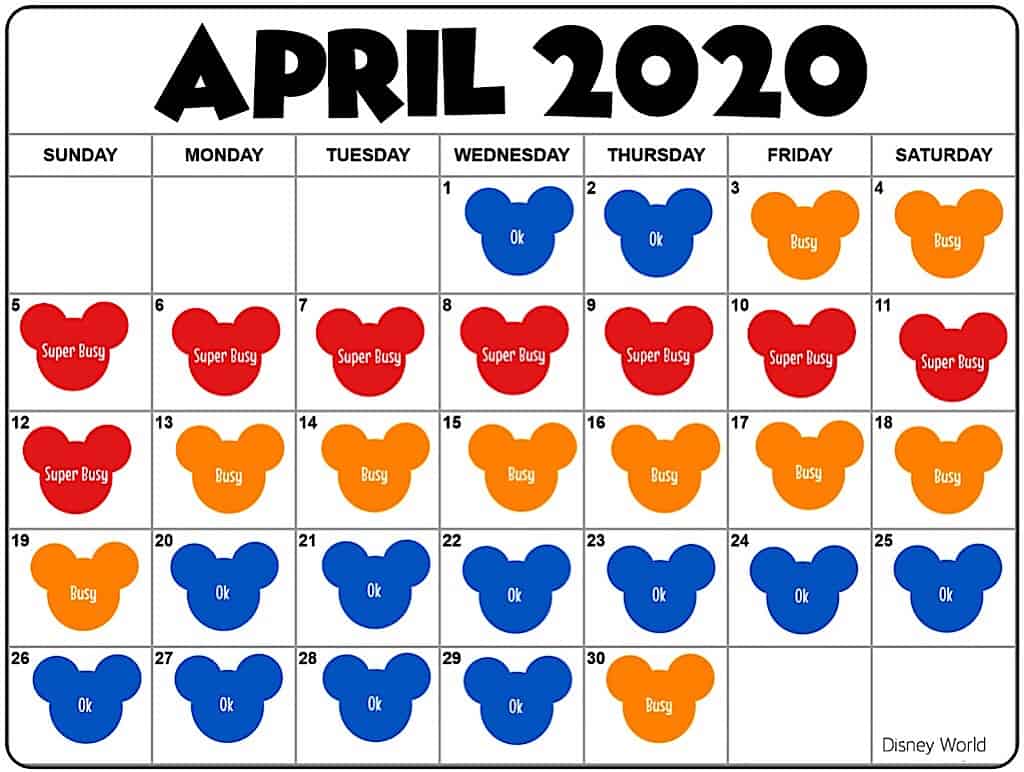 May
The beginning of May is actually one of my favorite times of the year to go to Disney World! Crowds are manageable and Epcot has the Flower and Garden Festival.
The only issue with May is that the second half of the month gets busier because of Memorial Day. Read more about Disney World in May HERE.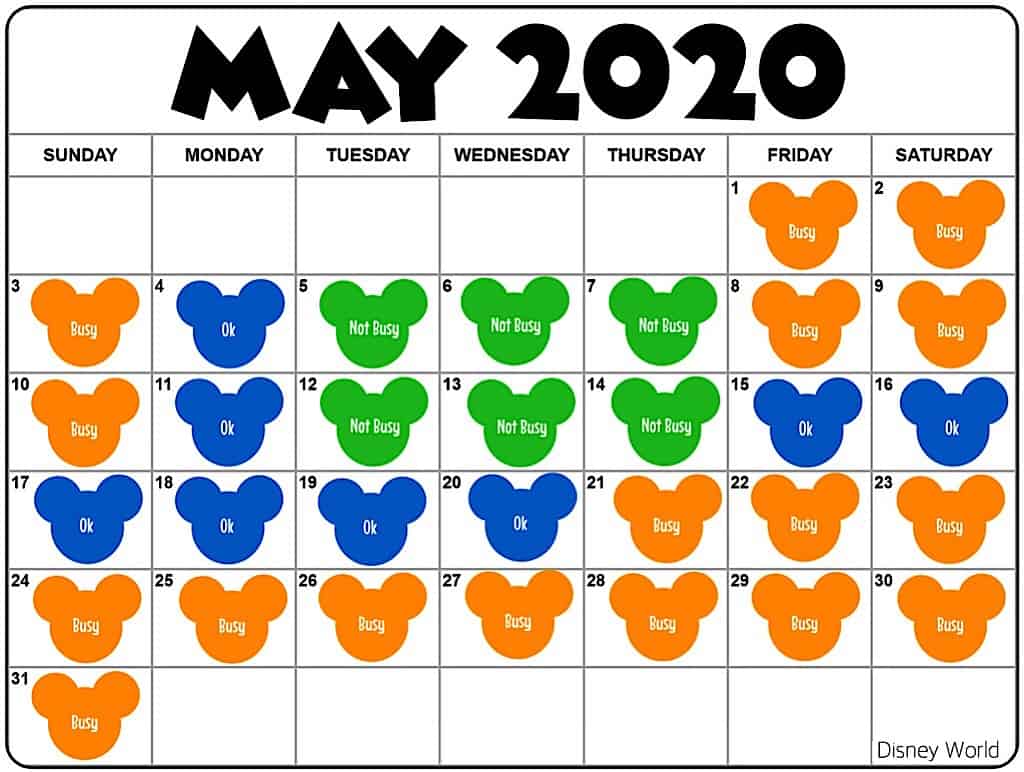 June
June is busy. There is no way around it. With most kids out of school for the summer, many families use that time to take their Disney vacations!
But, if you plan ahead by making your Fastpass+ and dining reservations early, you can definitely have a magical time!
If you're going in June, make sure to read more in depth tips HERE.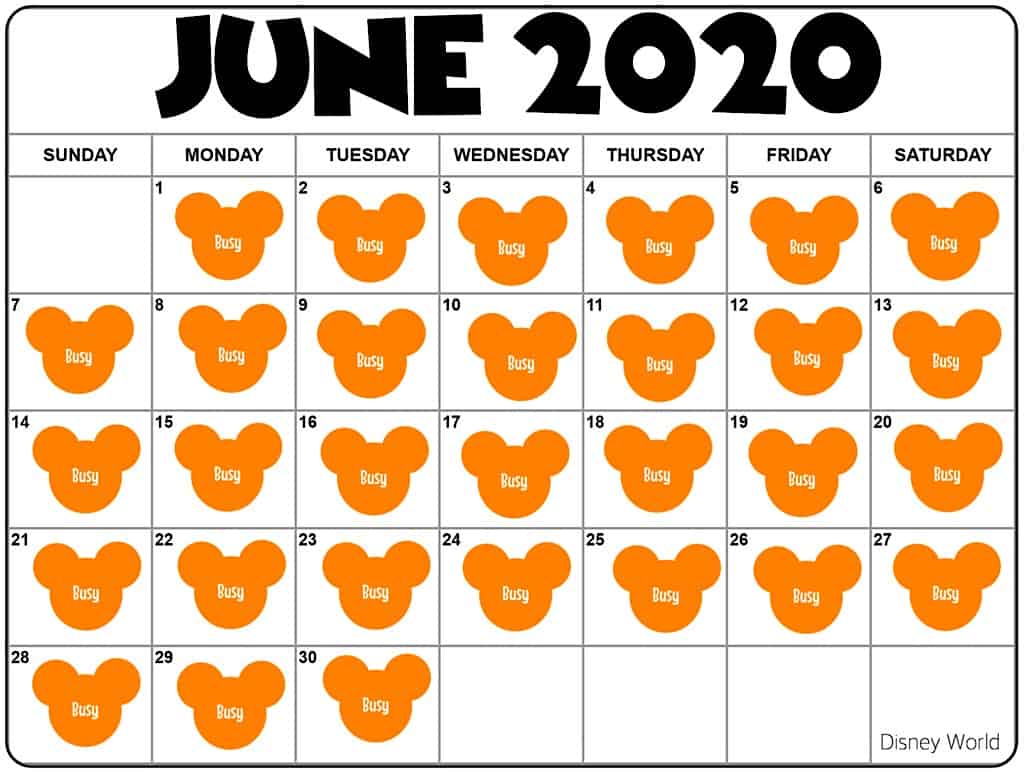 July
July at Disney World is one of the most popular times for people to visit. It is right in the middle of summer and most kids are out of school!
It is also very hot in central Florida in July, so make sure to check out my tips for Disney World in July so that you will know what the weather is like and what to pack!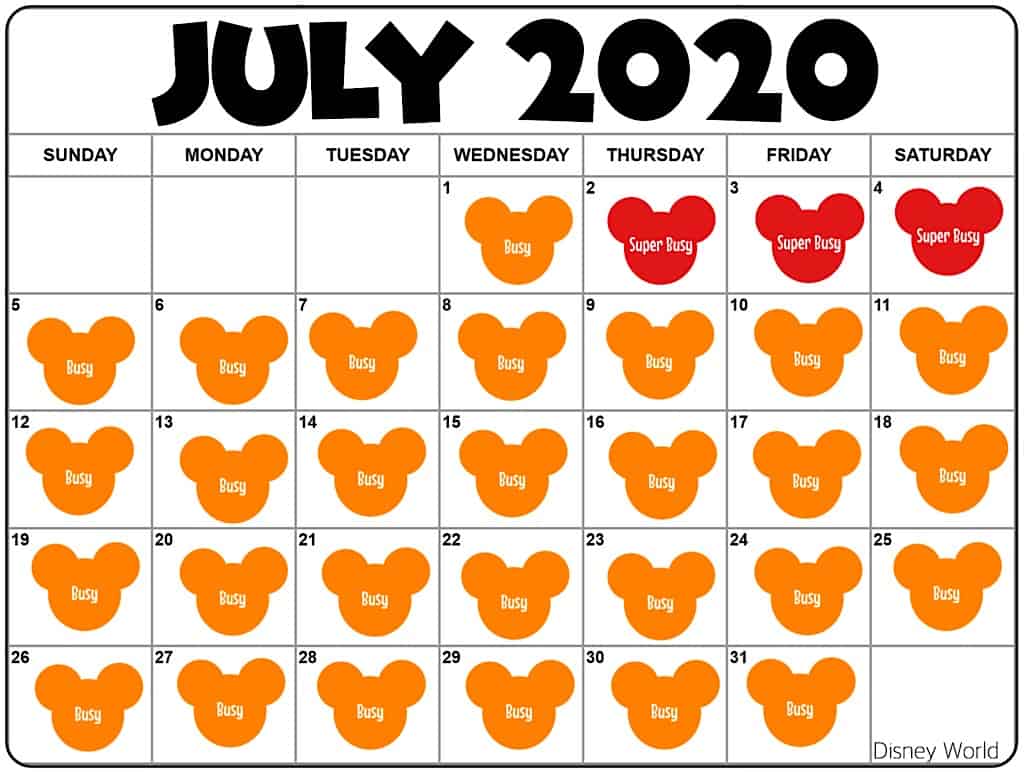 August
If you can manage to go to Disney World in August, it is a great time as far as crowds go. The first week is still busy because of summer crowds but the rest of the month looks great!
The only downside is the heat. I have tips on what you can expect at Disney World in August HERE.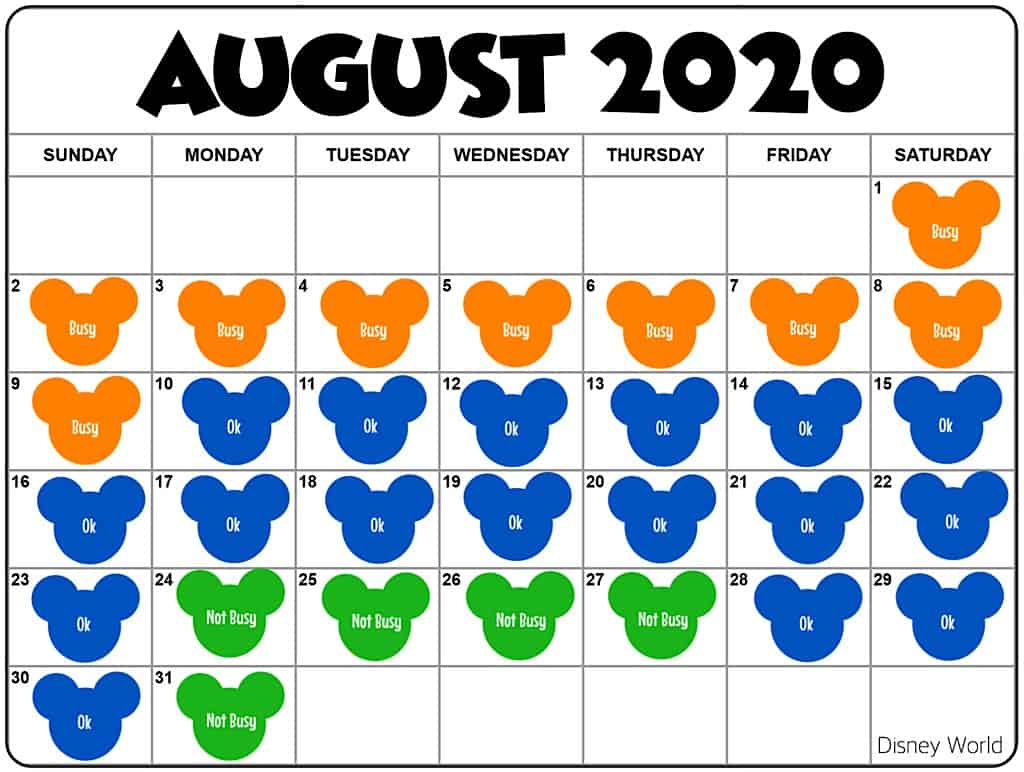 September
September at Disney World is great if you love the Fall and Halloween. Halloween decorations are out in full force and transform the park into a fun spooky atmosphere.
It is also the best time to attend Mickey's Not So Scary Halloween Party if you are trying to avoid crowds.
Read my Guide to Disney World in September HERE.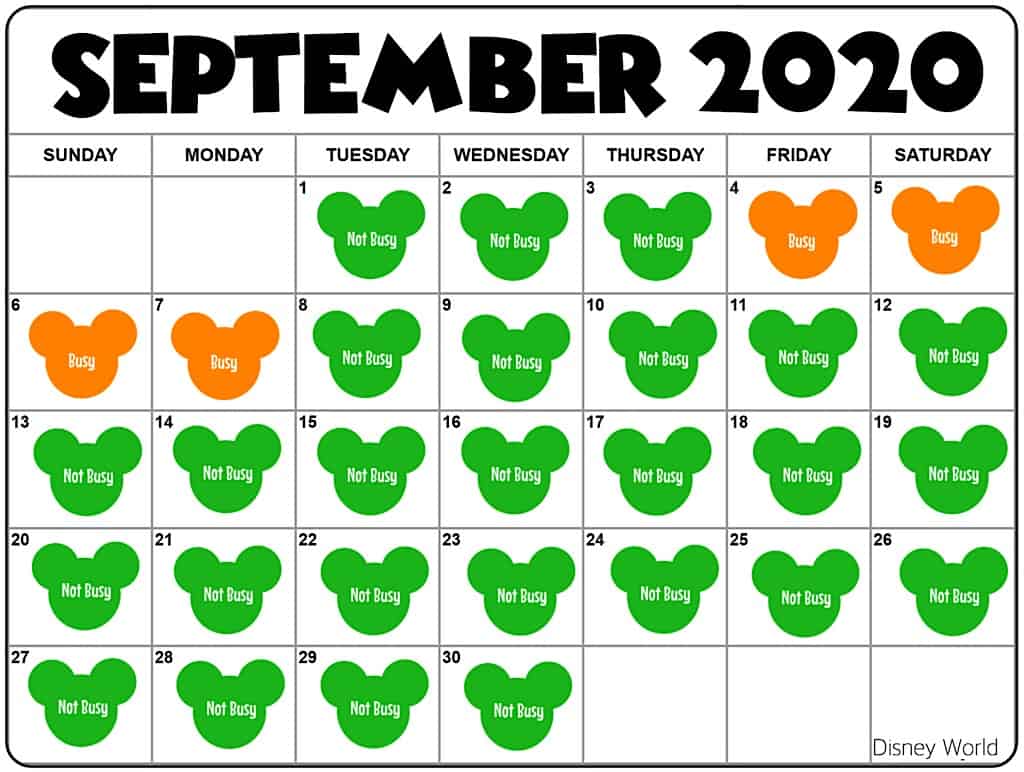 October
If you want to avoid crowds at Disney World in October, stick to weekdays. October tends to get busier because people love Disney at Halloween. I totally get it! I do too!
Make sure to check out my Mickey's Not So Scary Halloween Party tips and my Guide to Disney World in October!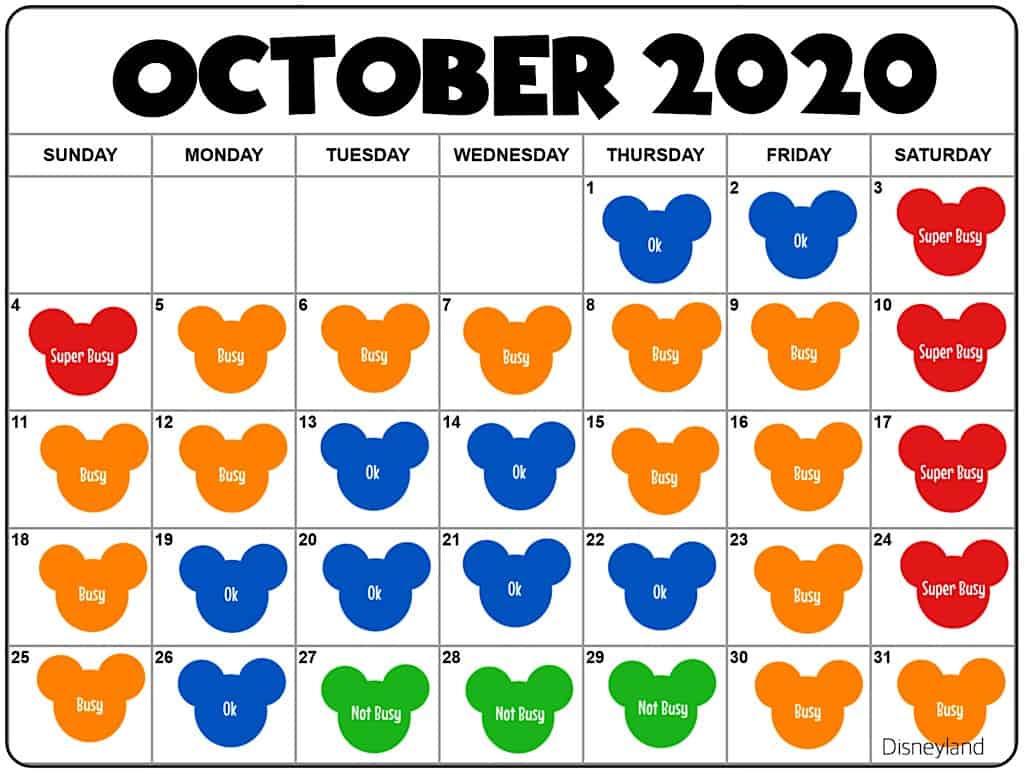 November
November is a great time to visit, just know ahead of time that if you plan to go the week of Thanksgiving, it will be crazy busy!
If you plan ahead and understand that you will probably not be able to see everything, your Thanksgiving holiday will be one you never forget!
Read more in-depth about November at Disney World HERE.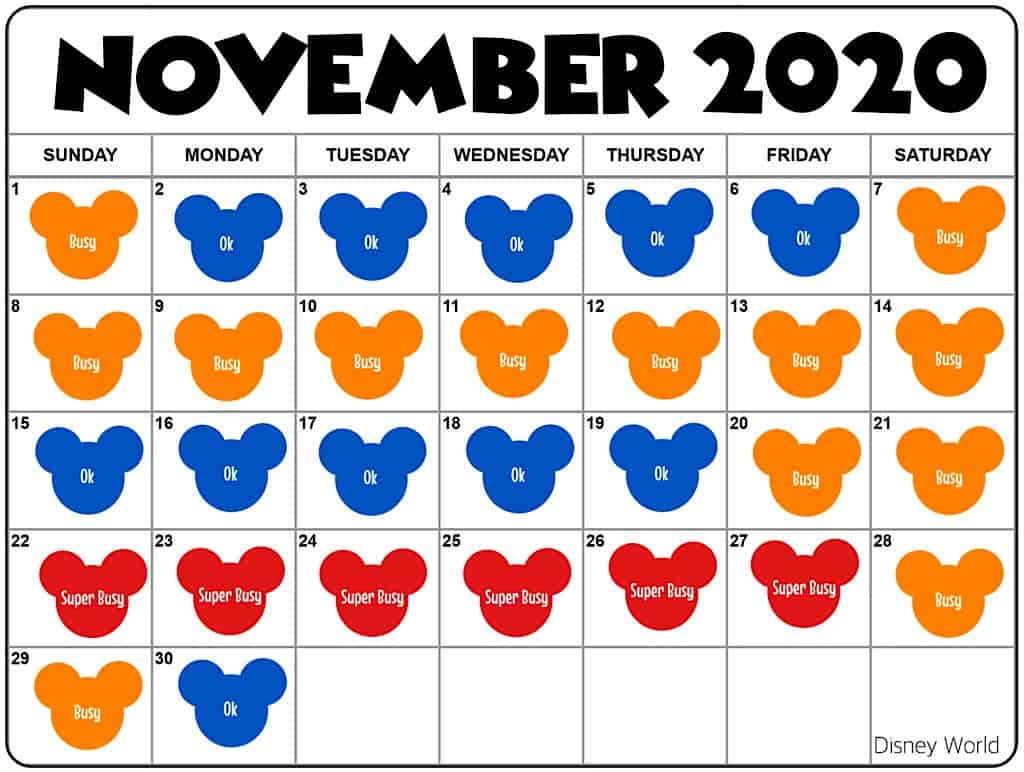 December
There's nothing better than spending the Holidays at Walt Disney World. If you're looking to experience the magic without a lot of people, then I definitely recommend the first half of December.
If you choose to go the second half of the month, check out my tips for dealing with crowds below and my Disney World in December tips HERE.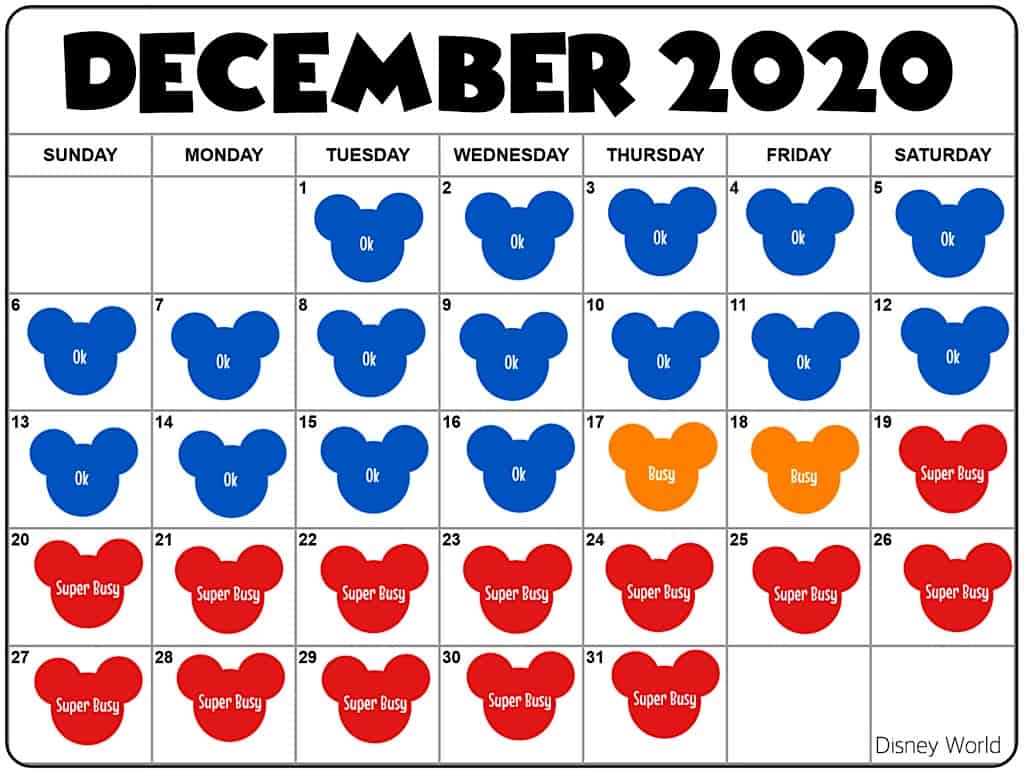 How to Beat the Crowds at Disney World
FastPass+
Disney knows that there will be large crowds throughout the year and has come up with ways to help you spend less time in line.
The FastPass+ System is available to all park guests free of charge. It allows you to "skip to the front of the line" at many attractions with a little pre-planning.
Guests staying at one of the many Disney World resort hotels are able to make FastPass+ reservations 60 days in advance of their vacation.
Park guests who are planning to stay at a hotel off-site can make reservations 30 days in advance of their vacation.
You can make these reservations online HERE or through the My Disney Experience app.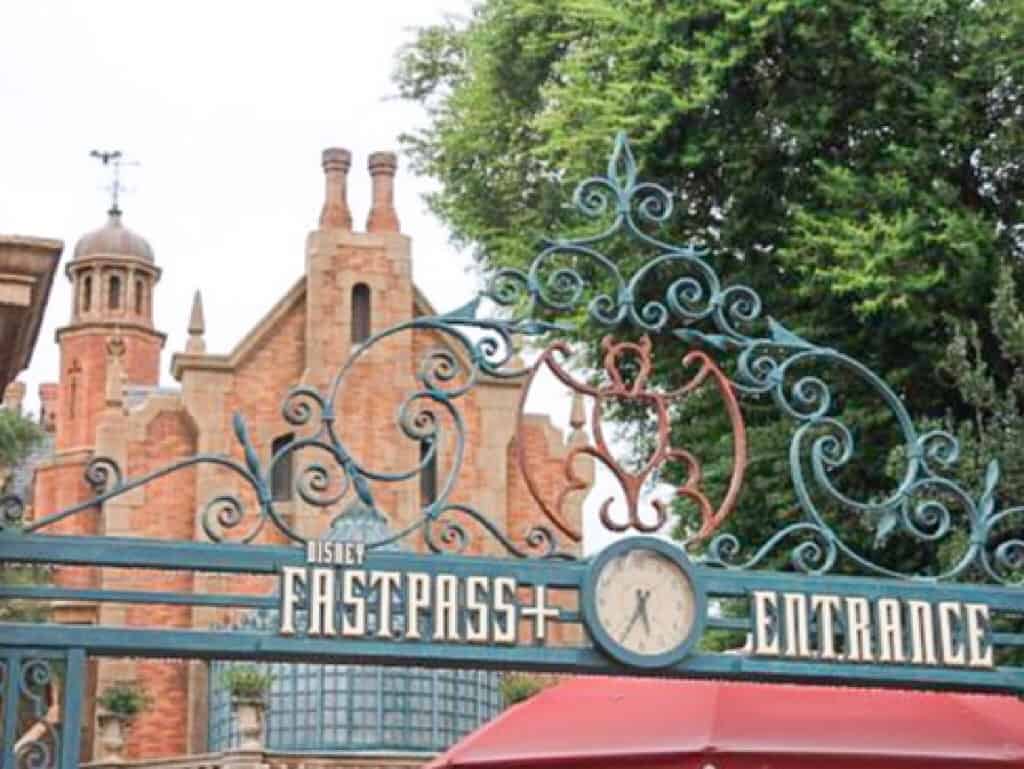 Advance Dining Reservations
Table service restaurants at Disney World can fill up fast and it is rare that you can just show up and expect to get a table.
What are the Best Character Meals at Disney World?
Disney allows anyone, whether staying on property or not, to make dining reservations 180 days before travel.
These reservations are called Advance Dining Reservations or ADR's.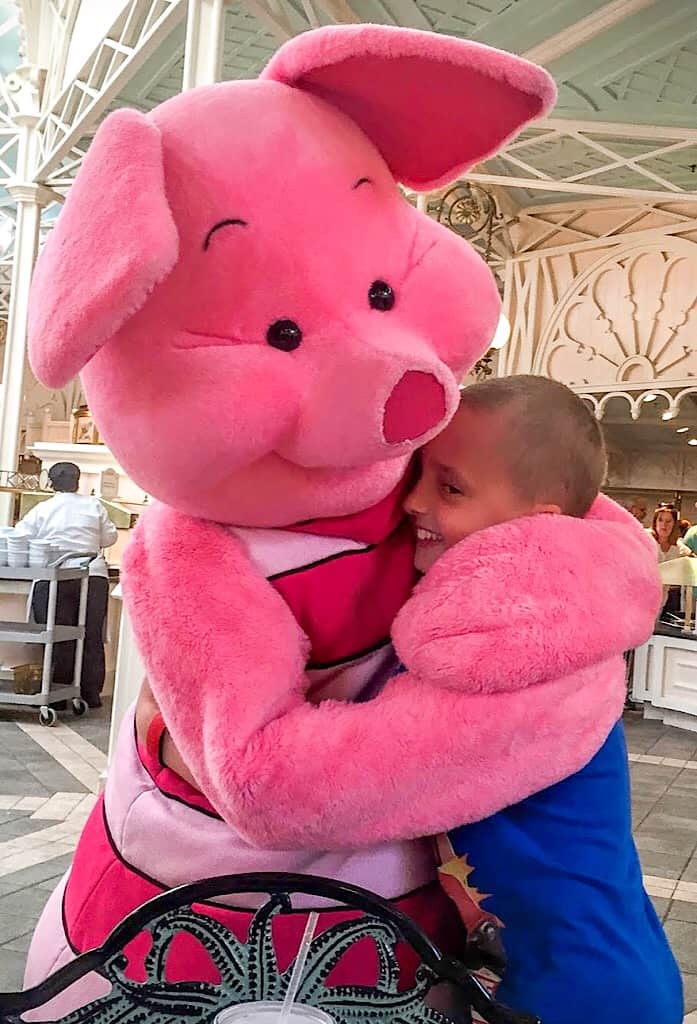 Is the Disney Dining Plan Worth the Money?
Planning ahead and making your dining reservations as soon as you can, will help you enjoy your favorite meals and beat the crowds!
Find out more information about dining reservations HERE.
Tips for Getting a Reservation at Be Our Guest Restaurant
Rider Switch
Another way to beat the crowds at Disney World is to use Rider Switch if you are traveling with small children.
Rider Switch is designed for guests who are visiting with a child who is too small or may not want to ride certain attractions.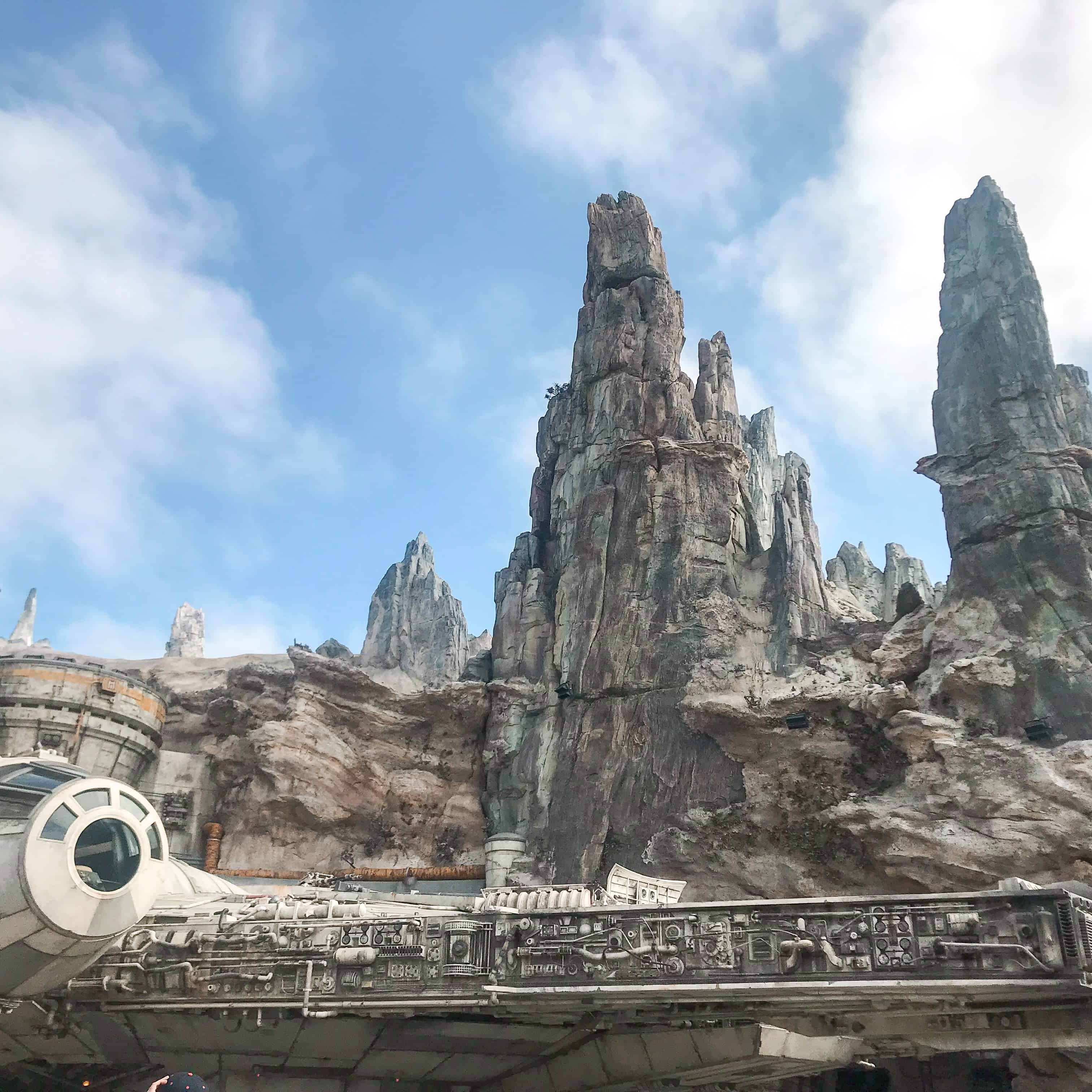 One adult can sit out with that child while the other adult goes on the ride.
When the adult who rode the ride is done, the other adult can then ride with up to two guests without waiting in the stand-by line!
Extra Magic Hours
Guest staying at Disney resort hotels have to opportunity to spend extra time in one of the theme parks each day either before the park opens or after the park closes.
This is a great time to beat the crowds because it is only available to Disney resort hotel guests and is either early in the morning or late at night.

How to Save Money on Disney World Tickets & Hotels
When booking your next Disney World vacation, make sure to check out Get Away Today! Their customer service is THE BEST!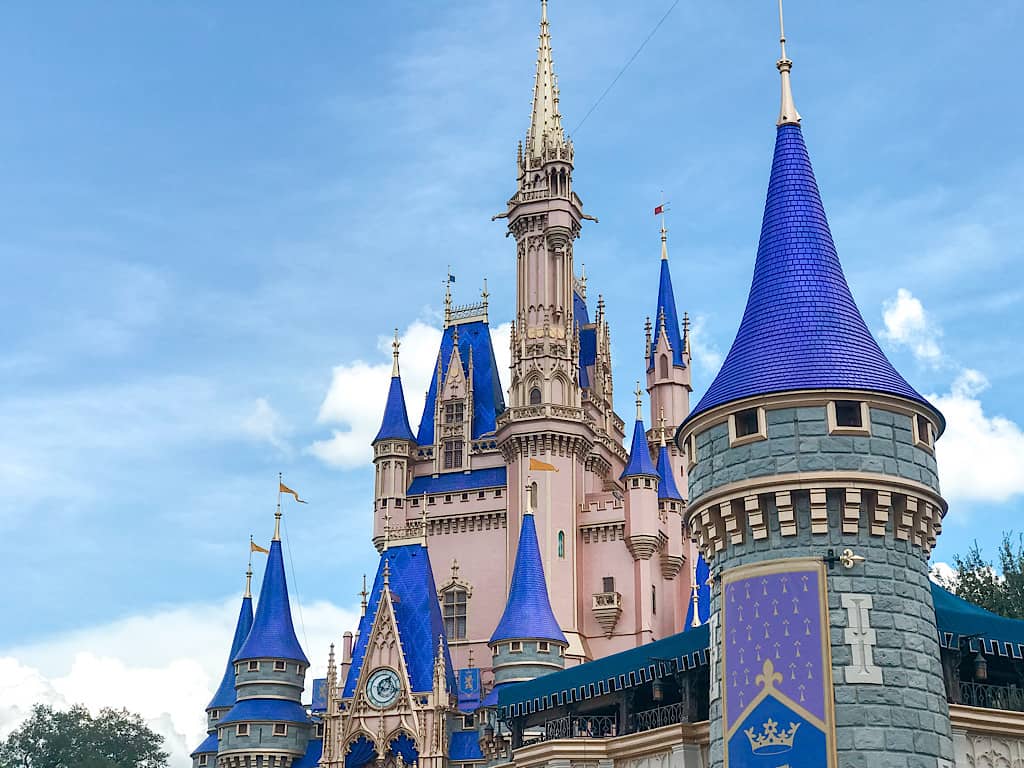 They are an authorized Disney partner that offers DISCOUNT DISNEY WORLD TICKETS and they often offer deals like discounts on rooms, free dining, and more when you book a vacation package!
Get a free customized quote here or give them a call at 855-GET-AWAY for current deals at Walt Disney World and tell them the Mommy Mouse Clubhouse sent you!