Joining a virtual queue to ride Web Slingers at Disneyland and Rise of the Resistance at Disney World and Disneyland, can be tricky. But don't worry! I have some tips and tricks and will show you step by step how to join a boarding group so you can have an amazing time on your next Disney vacation!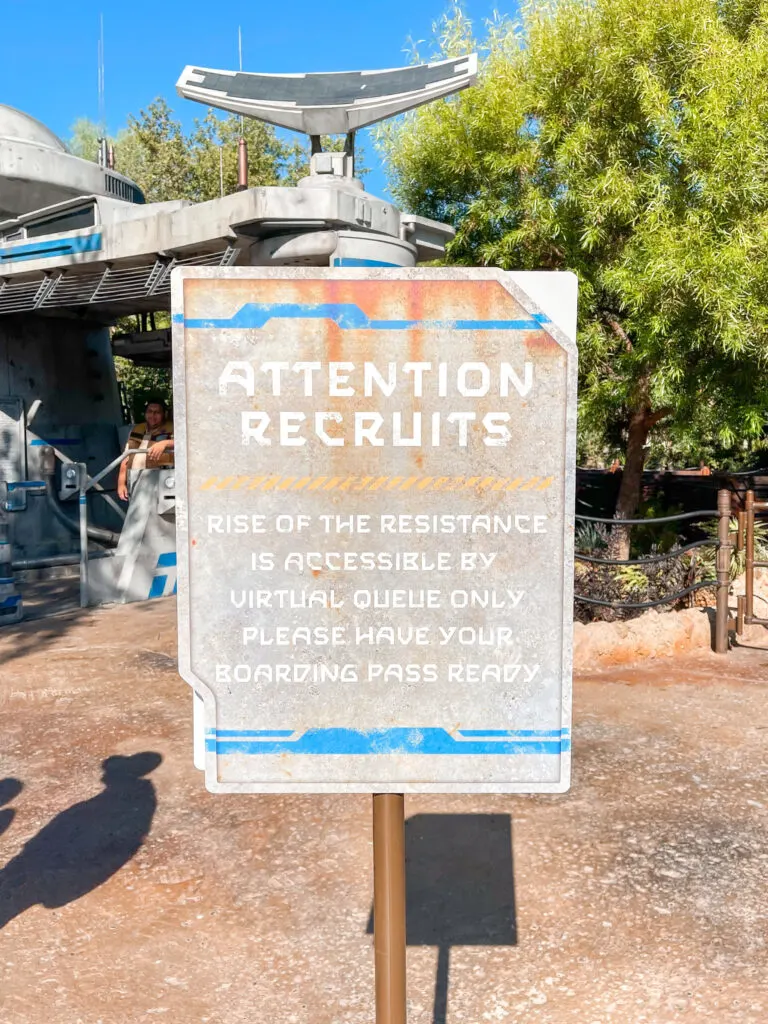 This post may contain affiliate links. When you click on these links, I get a small percentage back at no cost to you! For more information see my disclosure policy.
If you are planning to visit Disneyland or Disney World in the future, you are definitely going to want to experience Star Wars: Rise of the Resistance at Disneyland and Disney World and WEB SLINGERS: A Spider-Man Adventure at Disney California Adventure.
But, experiencing these attractions is not as simple as hopping in line and waiting your turn. To cut down on wait times and keep crowds low, Disney has introduced the Virtual Queue.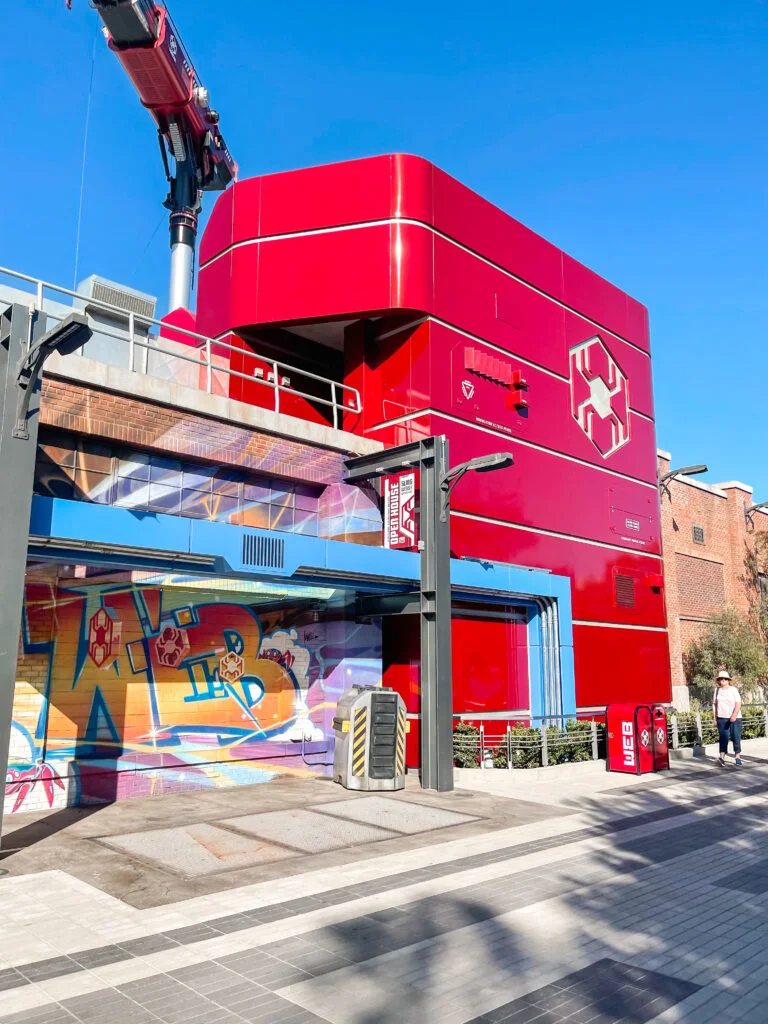 What is a Disney Virtual Queue?
A virtual queue is a way for Disney guests to get in line for Rise of the Resistance and Web Slingers from your mobile device. You will use the Disneyland App or the MyDisney Experience app to join a virtual queue. Once you are added to the virtual queue you will be assigned to a boarding group.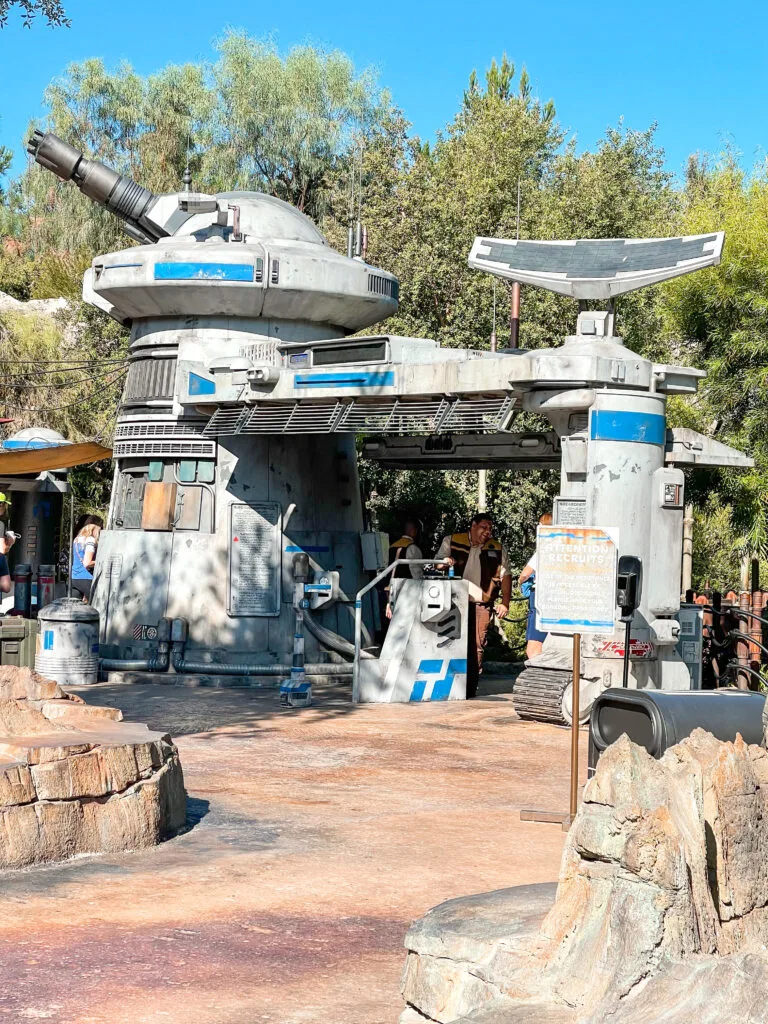 What is a Boarding Group?
Like I mentioned above, when you join a virtual queue at Disneyland and Disney World, you will be assigned to a boarding group. Boarding groups are how Disney organizes guests who have joined the queue.
Each boarding group is given a number and will begin to be called as soon as the ride opens. Generally, if you are in a boarding group less than 20, you will be called to ride within the first hour of park opening.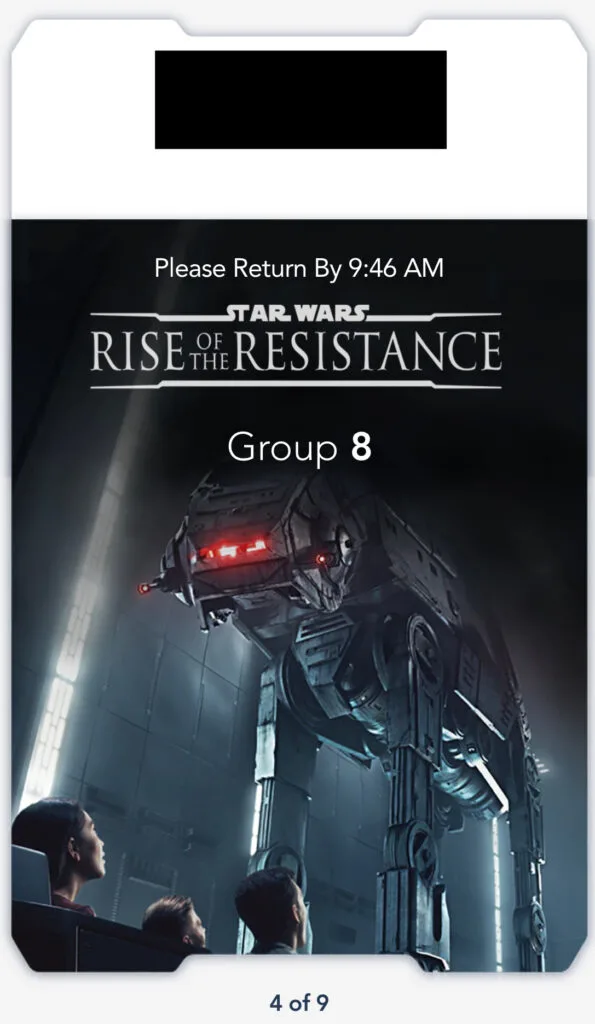 When your boarding time nears, you will receive a notification from the app and given a return time.
The app will give you an approximate return time so that you will know where you stand and can plan your day accordingly.
Virtual queues at Disney World have become extremely popular and competitive. Boarding groups will fill up in a split second. That's why it's important to know exactly what to expect, before you even get to the parks!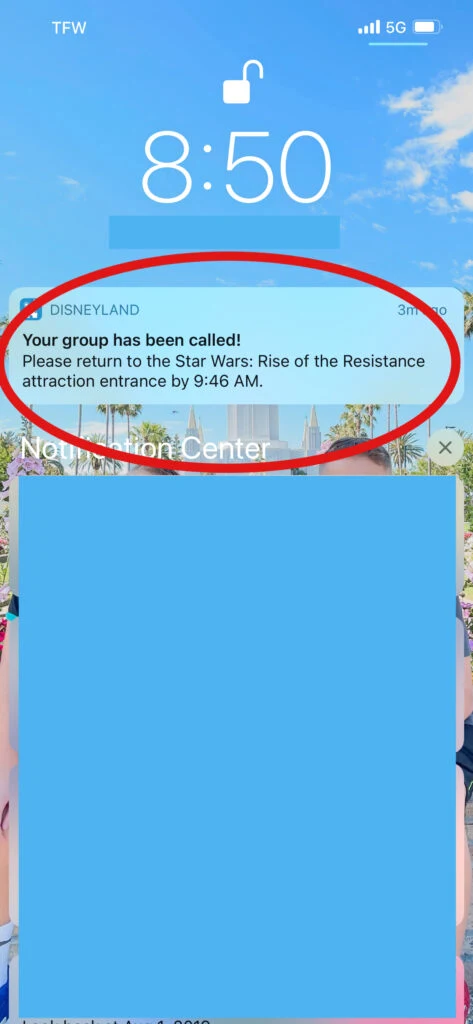 How to Link Disney Tickets and Disney Accounts
If you want to ride either of these rides with another family, you will need to link your tickets or accounts together. There are different ways to do this, depending on whether you are going to Disneyland or Disney World. I will give you instructions for both: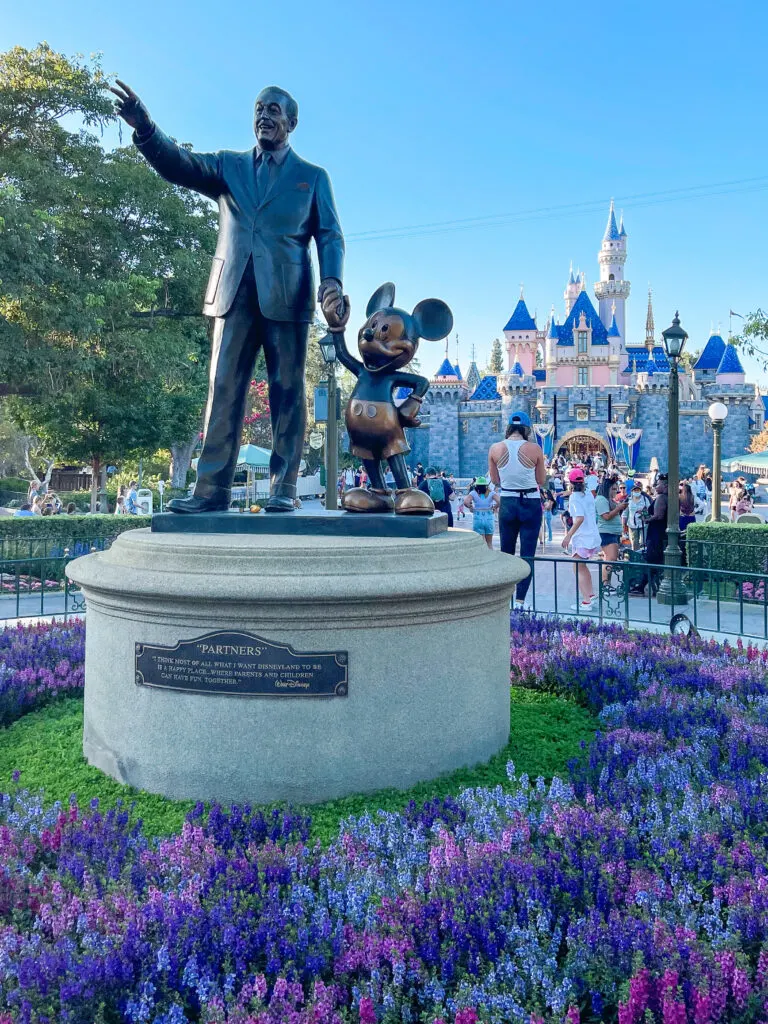 Disneyland
Open the Disneyland app and click on "Tickets and Passes".
Click on "Link Tickets & Passes" at the top right of the screen.
Enter the ticket ID or scan the barcode on the ticket.
Repeat for each ticket you need to link.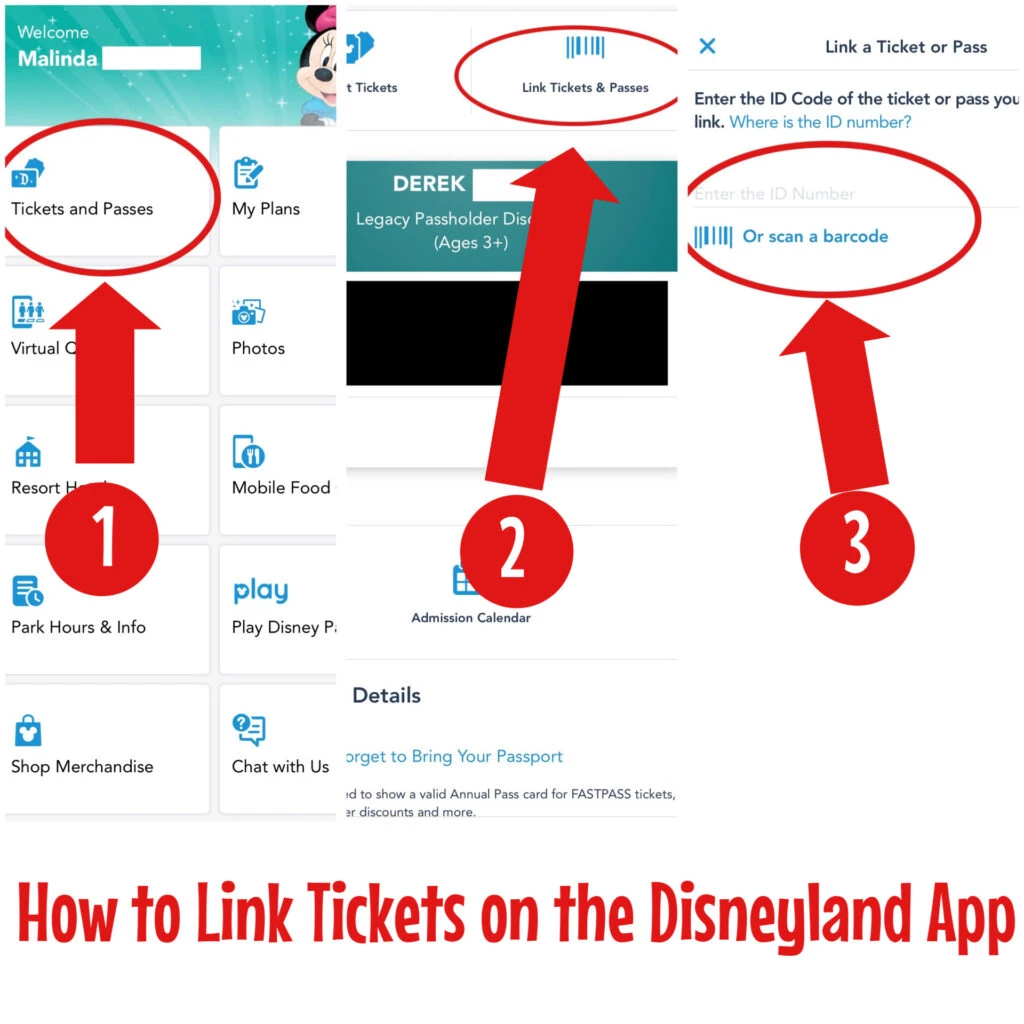 I was able to add all of my friend's family members tickets to my account and she did the same with my family on her account.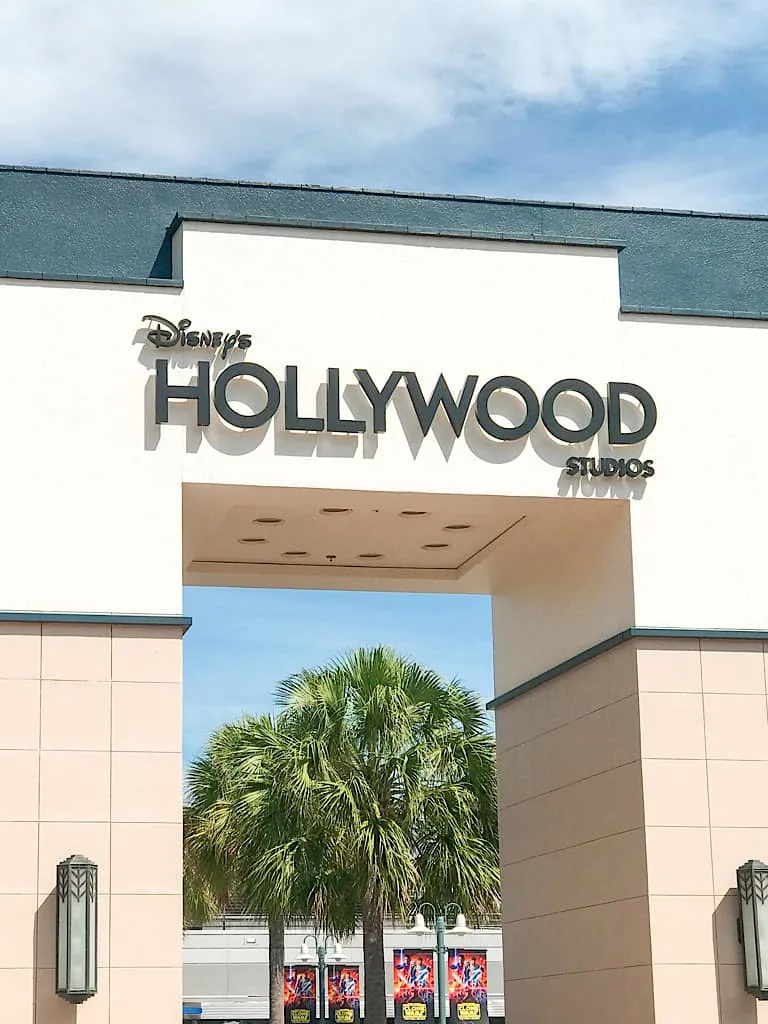 Disney World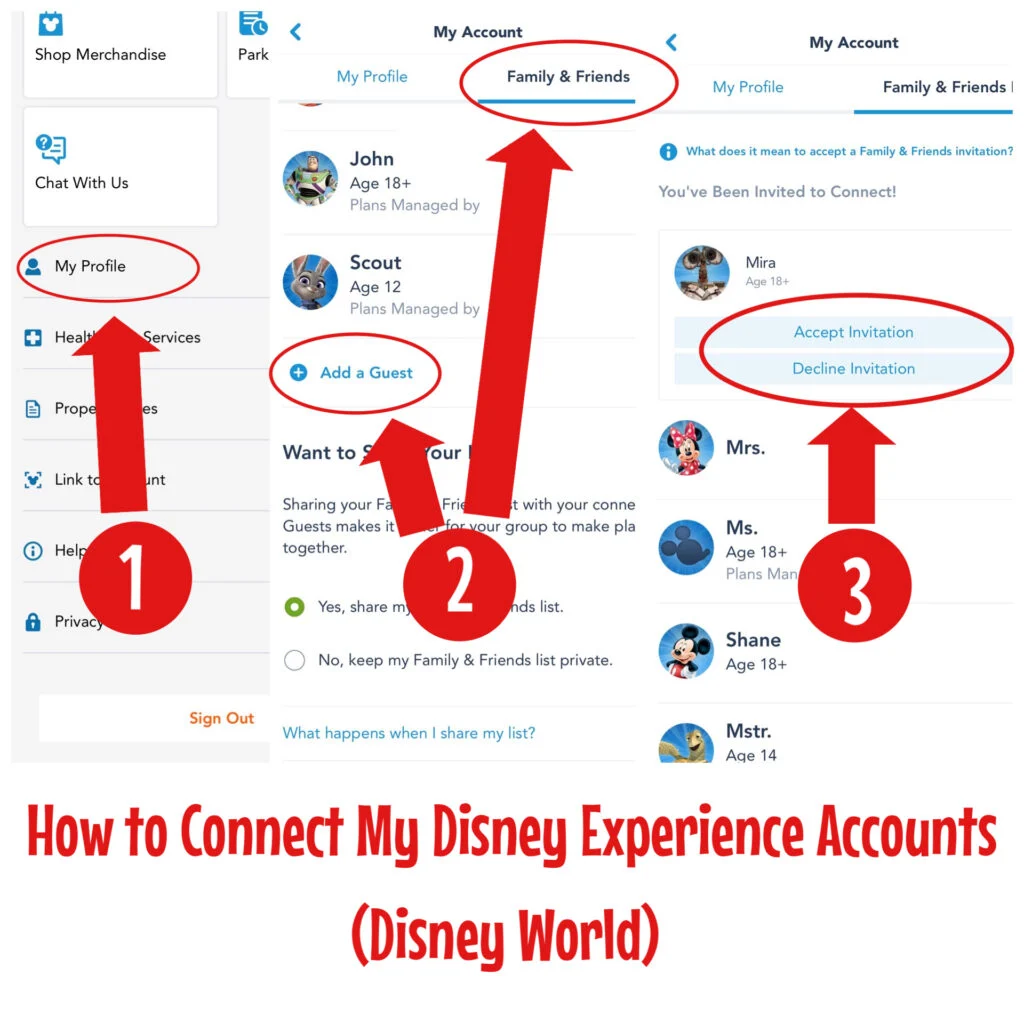 How to Join a Boarding Group for Rise of the Resistance and Web Slingers
The following steps will help you get into a boarding group for Rise of the Resistance and both Disneyland and Disney World as well as Web Slingers at Disney California Adventure Park. I have tested this method in both Florida and California.
It helps to watch the video after this explanation as well. The video will show you what it looks like as you go through the process.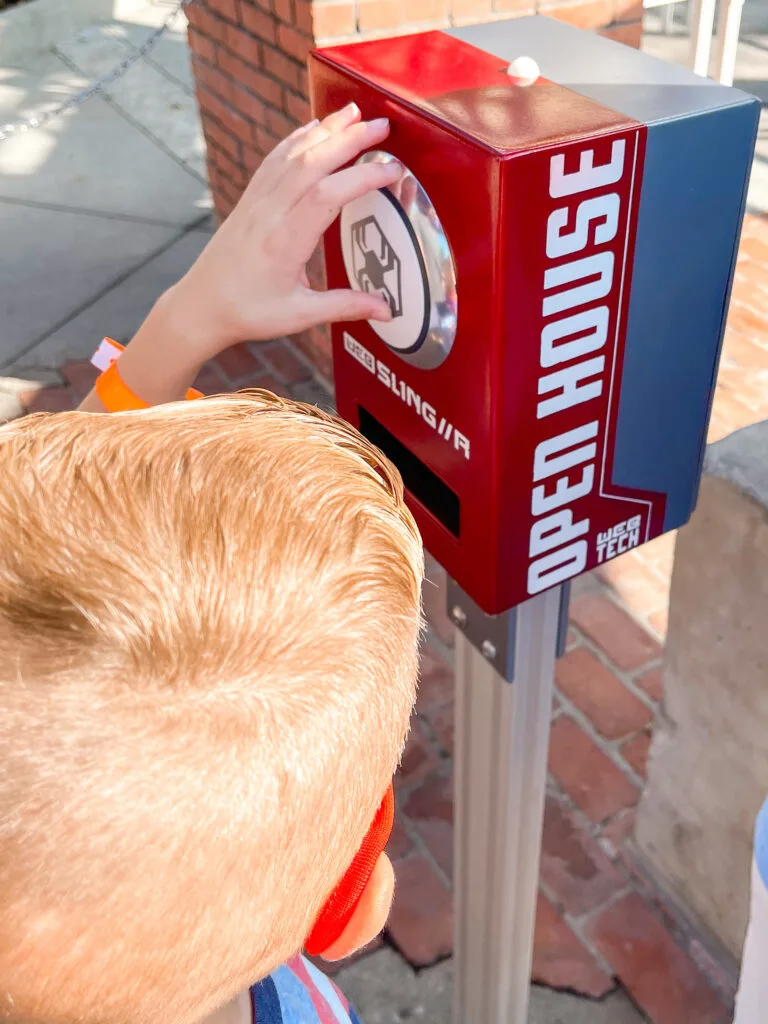 Step 1
Find a spot with a strong signal on your phone. My strongest signal was in the hallway outside my hotel room, where I had 5G and 4 bars. It might be stronger on WiFi or Data, so make sure to check ahead of time for your particular phone and location.
Step 2
For Disneyland: Open the Disneyland app and scroll down to find "Disneyland Virtual Queue".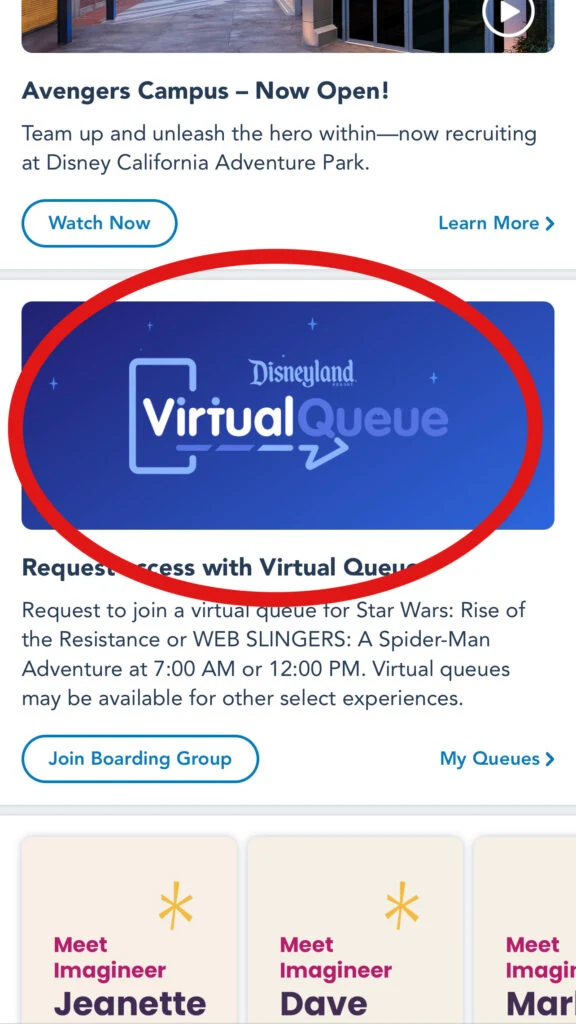 For Disney World: Open the My Disney Experience app and scroll down until you see "Star Wars: Rise of the Resistance – Request Access with Virtual Queue.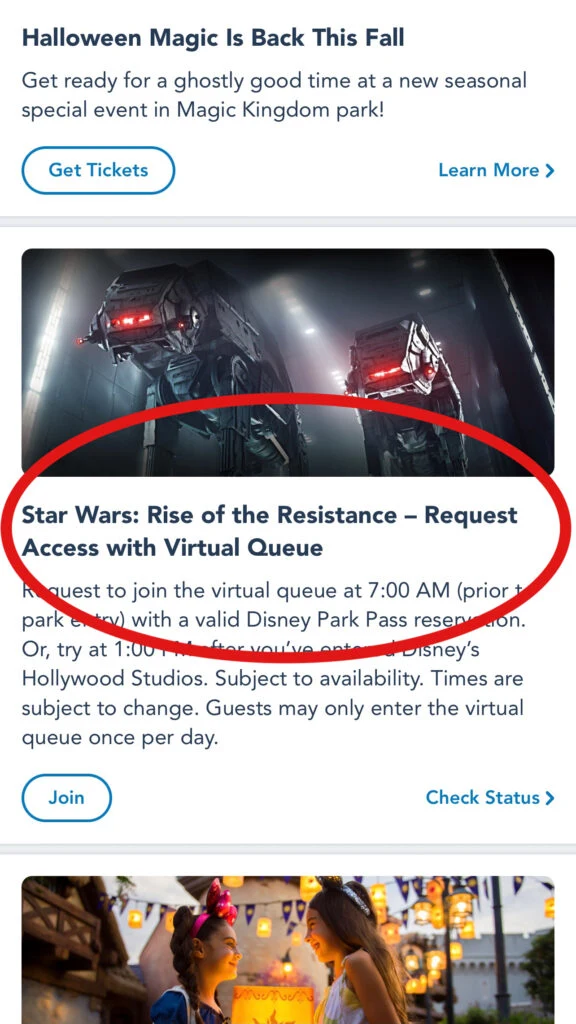 Step 3
Click on "Join Boarding Group".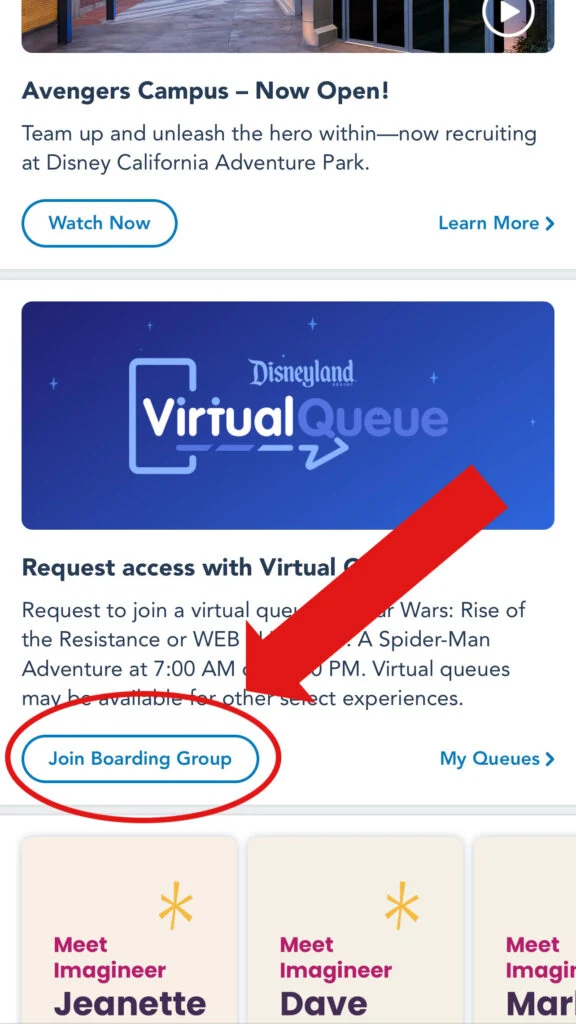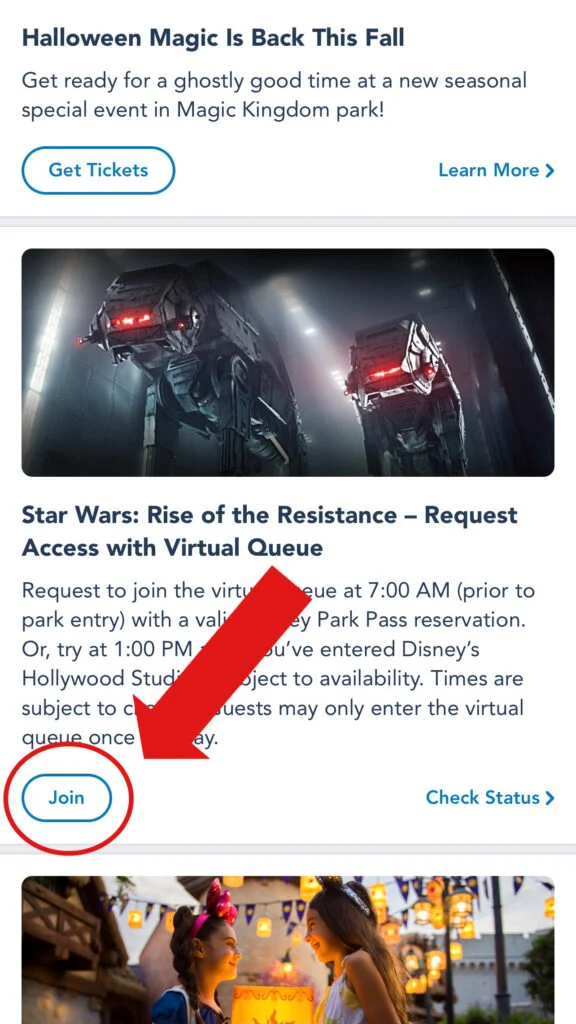 Step 4
For Disneyland: Choose either Disneyland for Rise of the Resistance or California Adventure for Web Slingers.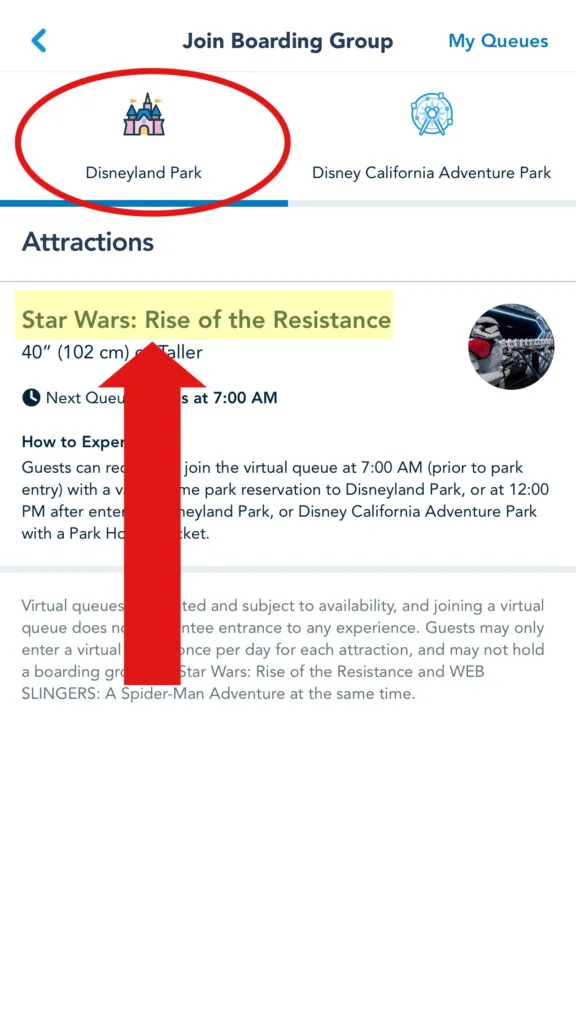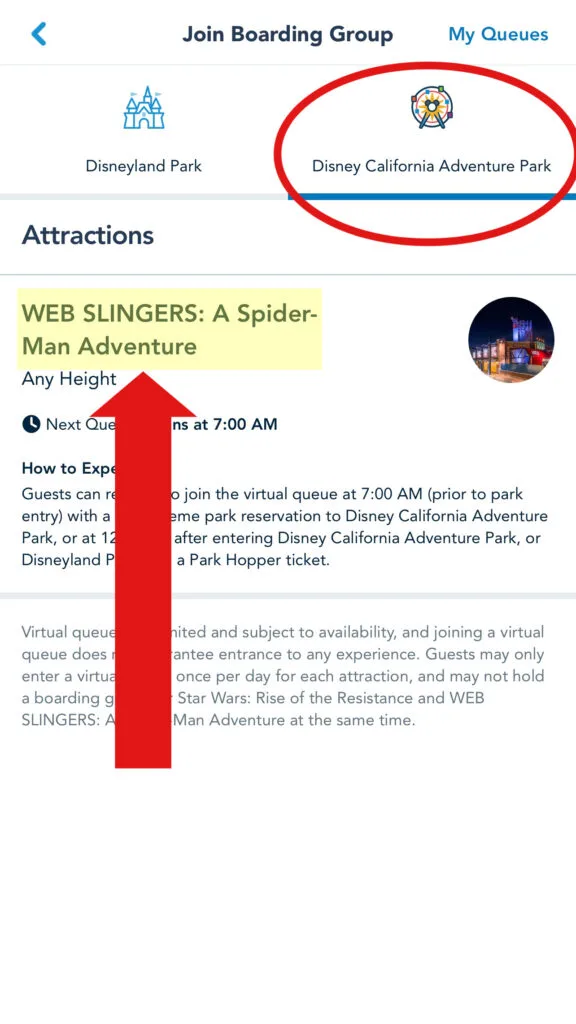 Step 5
On a separate phone, open time.gov and use the black clock in the bottom right corner.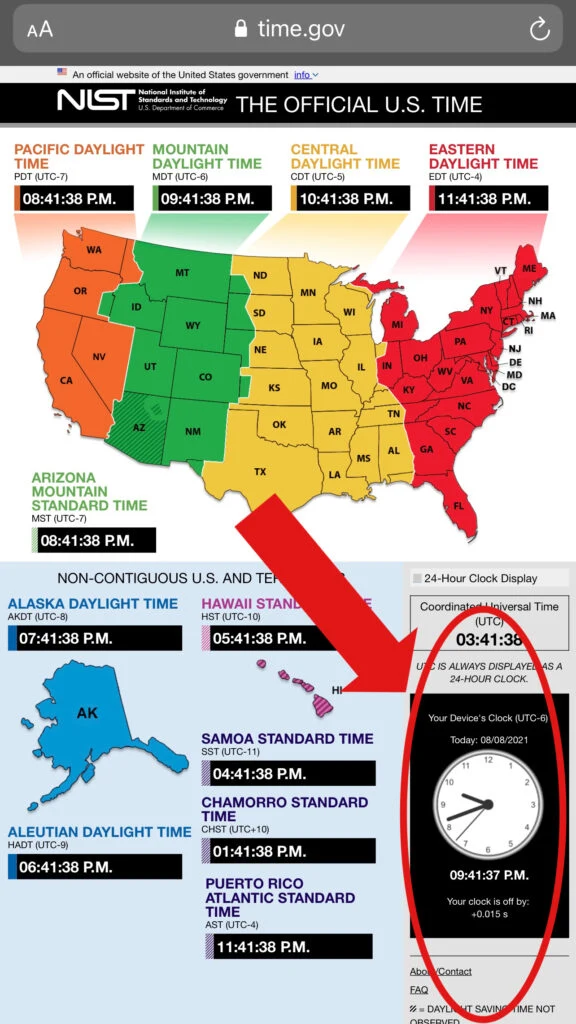 Step 6
When the clock shows 6:59:59, swipe down in the Disneyland app to refresh.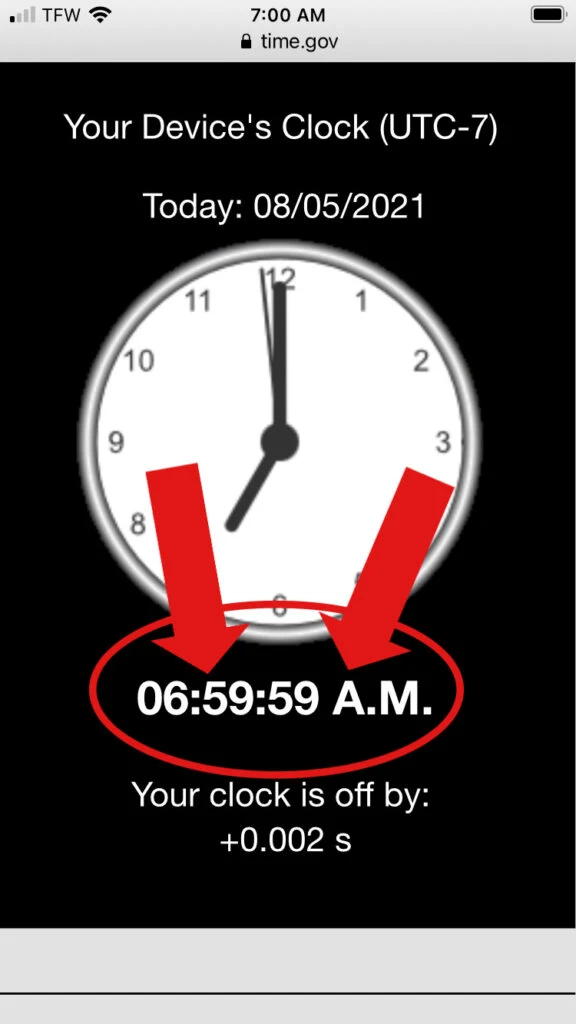 Click "Join" as soon as the button appears.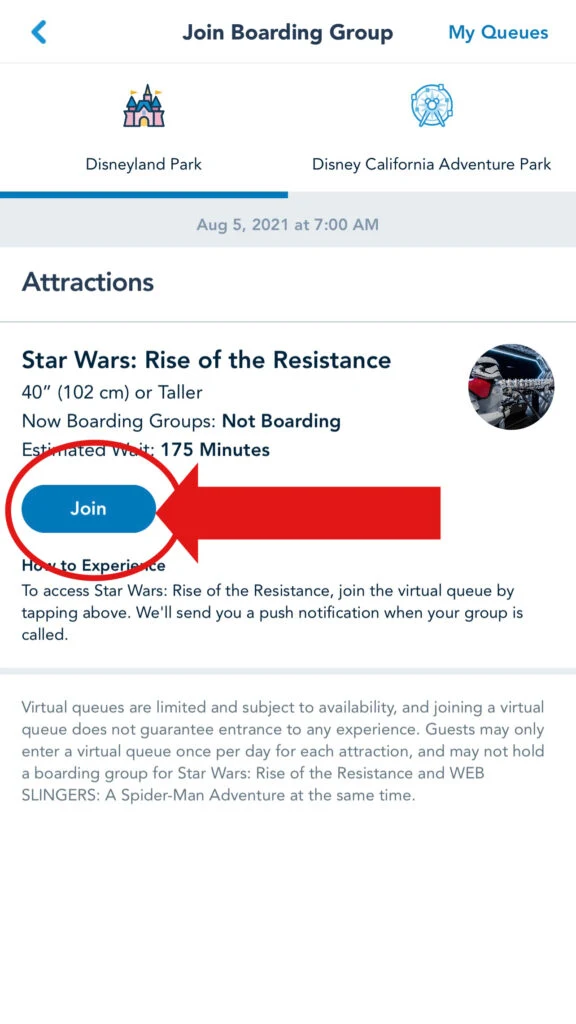 Then immediately start clicking at the bottom of the screen.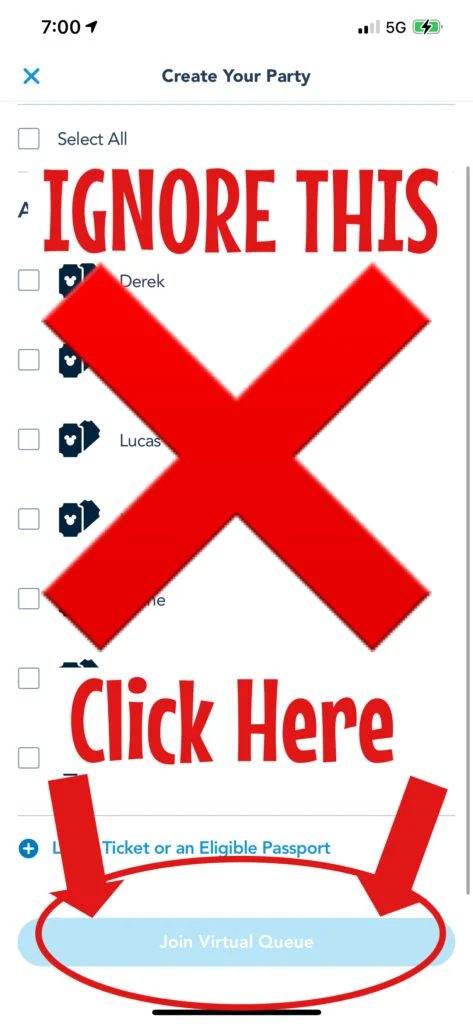 Ignore the check boxes with the names of people in your family when they appear. The app will automatically add anyone with a reservation to the boarding group. Just keep clicking at the bottom of the screen.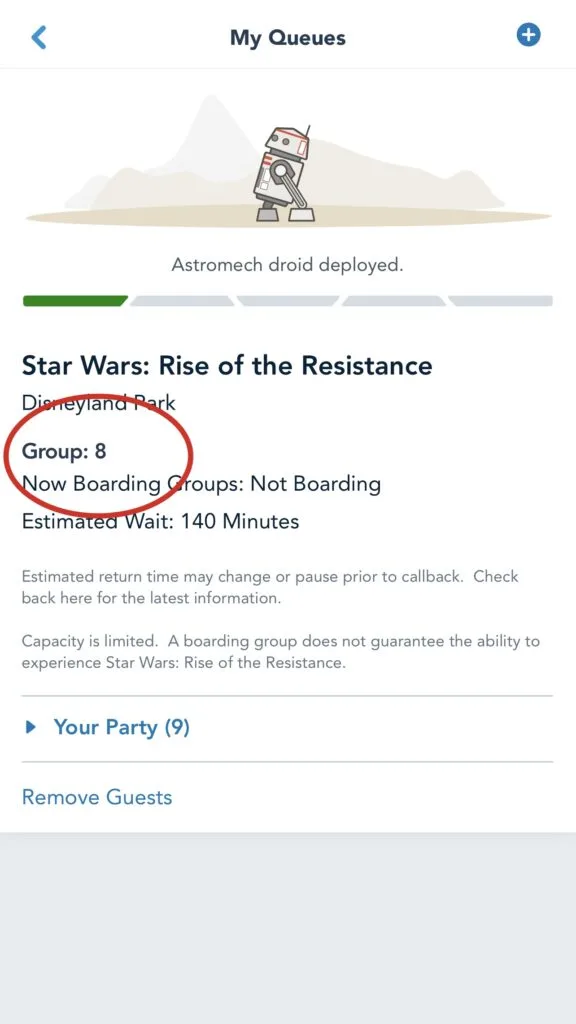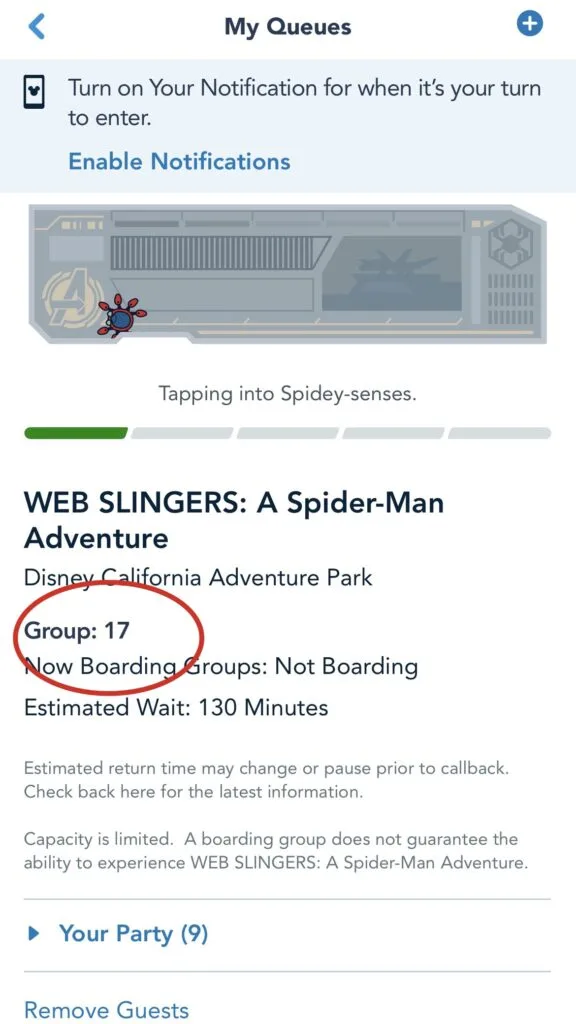 Both Web Slingers and Rise of the Resistance are tons of fun, and totally worth the effort to join the virtual queue.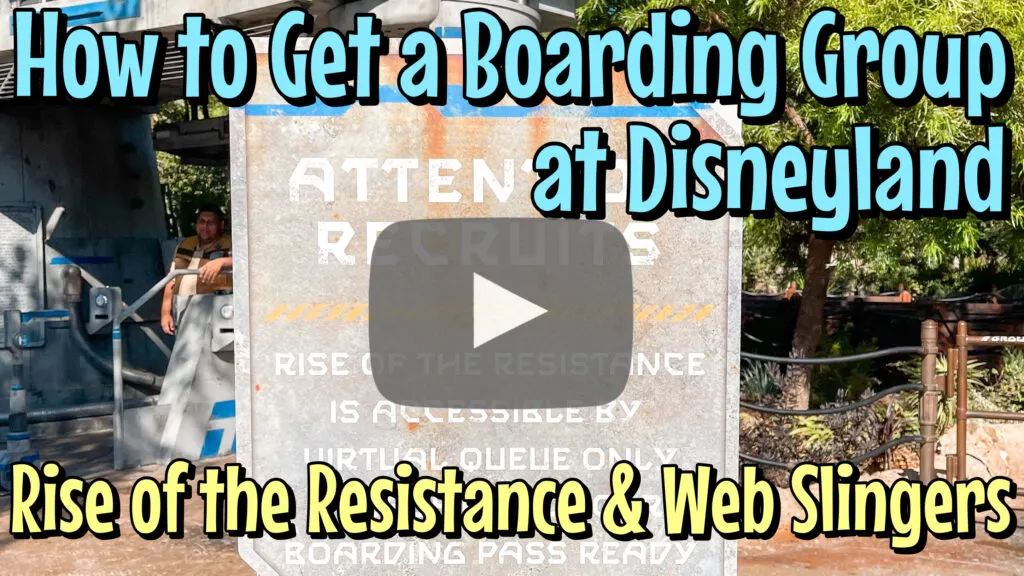 Short Version
Find a strong phone signal
Open Disneyland app and find "Disneyland Virtual Queue"
Click on "Join Boarding Group"
Choose Disneyland or California Adventure
On a separate phone open time.gov
At 06:59:59 refresh the app and click join. Ignore the checklist and start clicking at the bottom of the screen.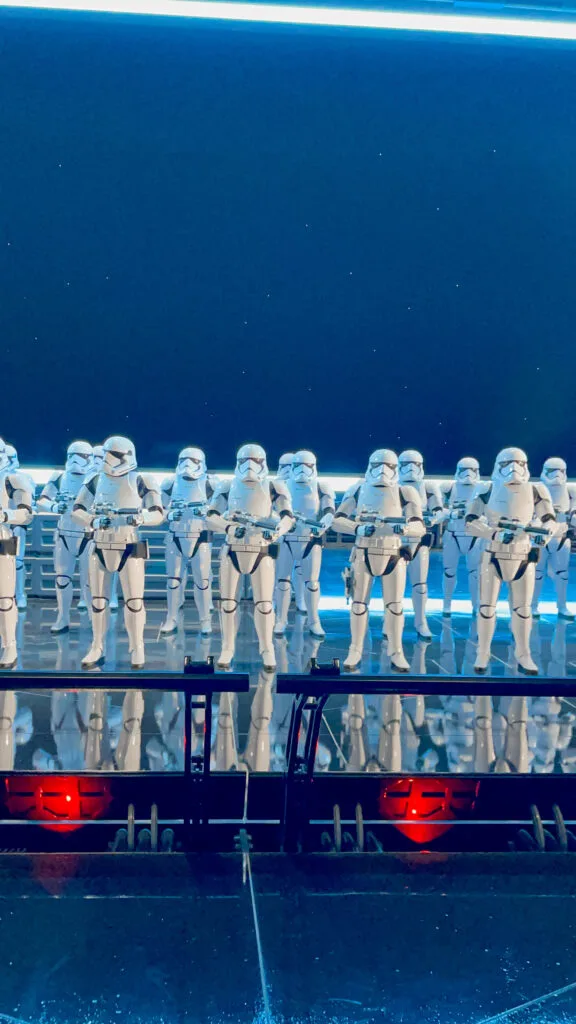 Tips to Increase Your Chances of Getting in a Boarding Group
Find a strong signal for your phone ahead of time.
Practice this method before you go. My son and I practiced every day for a week.
Make sure you have at least two phones. One for the Disneyland app and one to watch the time on time.gov.
Make sure you have a park reservation for Disneyland if you want to ride Rise of the Resistance or Disney California Adventure if you want to ride Web Slingers.
If more than one member of your group is trying to get a boarding group at the same time, make sure to use separate accounts.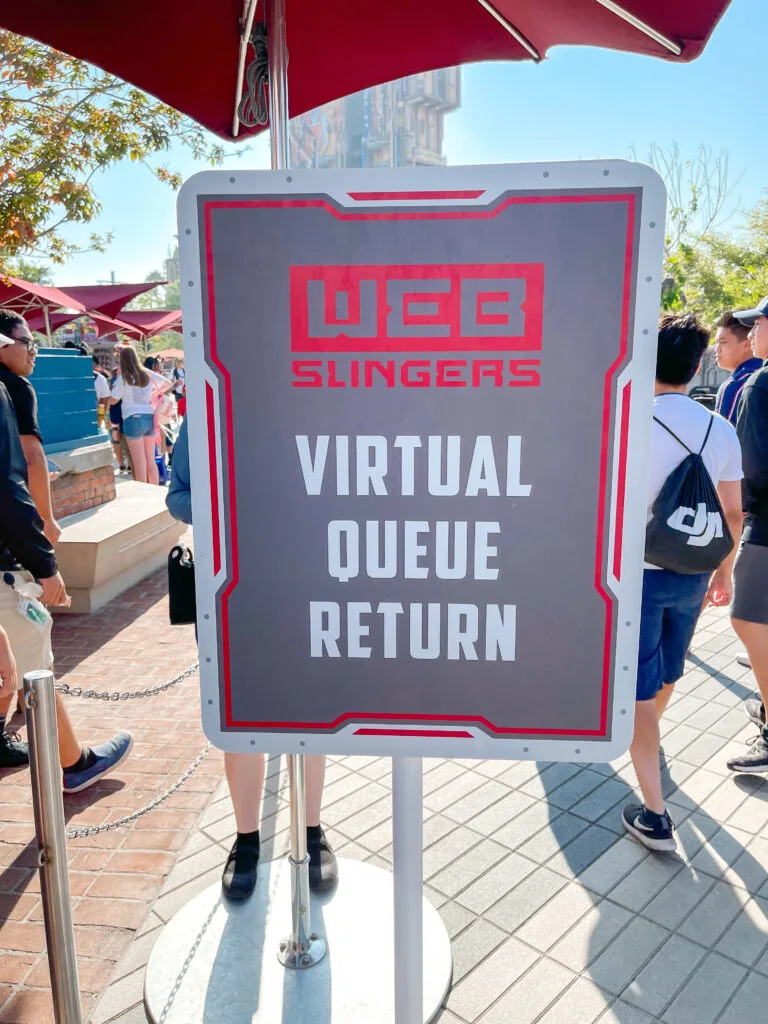 How to Get a Deal on Disney Tickets
If you're looking to save some money on your next Disney vacation, I recommend purchasing your tickets and hotel through my travel partner, Get Away Today.
My family has been purchasing our Disneyland and Disney World Tickets from Get Away Today for years! They have amazing customer service and their tickets are always a few dollars less than what you would pay at the gate!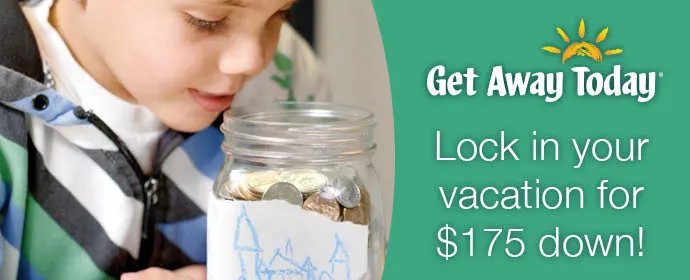 They offer an amazing layaway plan for $175 down, and often have deals for 3rd or 4th nights free at select hotels. They also offer a Peace of Mind Plan that allows you to make changes or cancel your reservations if needed.
They have offered an exclusive coupon code (MommyMouse) for my readers, that will save you an additional $10 off a 2-night or longer Southern California vacation package that includes hotel and tickets. Check out my Disneyland area hotel reviews here.
I have also booked a Walt Disney World Vacation through them and stayed at Disney's Contemporary Resort. It was amazing! Check out my video review of the Contemporary Resort here!
If you're looking for how to join the virtual queue at Disney World or Disneyland, I've got all of your bases covered! Luckily, there are two time slots each day where guests can try and get a boarding group assigned.
I recommend downloading the MyDisney Experience app for Disney World or the Disneyland app for Disneyland so that you'll be able to easily see what's going on with your reservation!
Let me know if you have any questions in the comments below, and make sure to watch the video because it really helps. I'd love to know what boarding group you end up in, so tag @MommyMouseClubhouse on Instagram when you go!