Looking for a quick and easy waffle recipe? You've found it! This Easy Fast Waffles Recipe can be whipped up from scratch and ready for the waffle iron in less than 5 minutes. Perfect for busy mornings!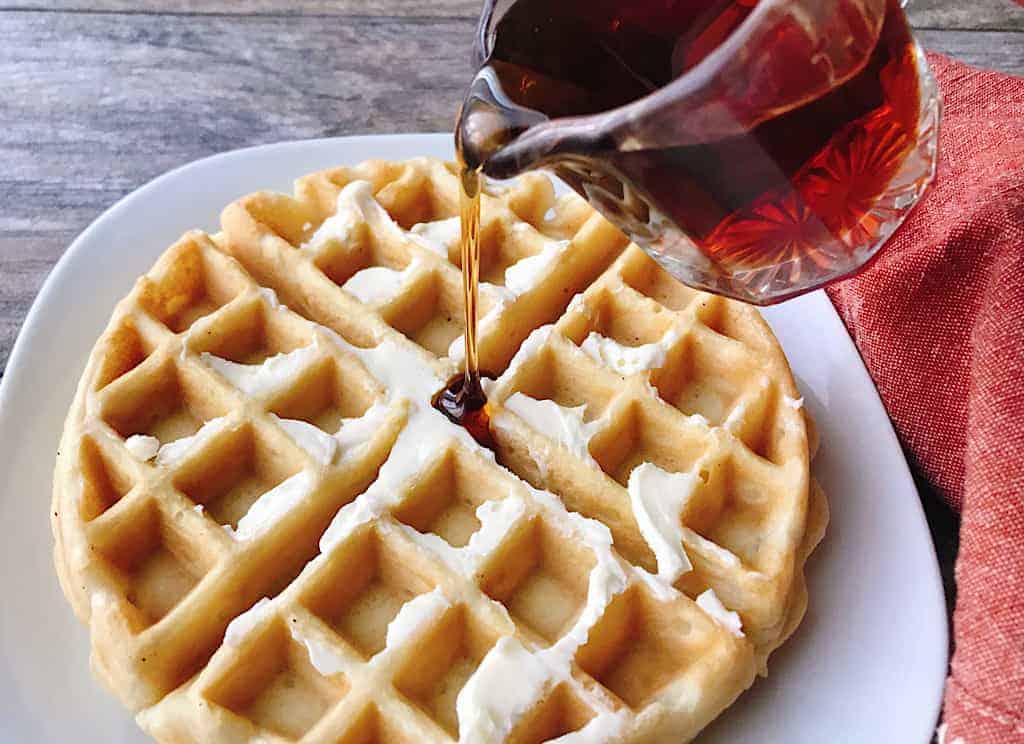 This post may contain affiliate links. When you click on these links, I get a small percentage back at no cost to you! For more information see my disclosure policy.
Below you will find tips, tricks and helpful hints for making this recipe including step by step instructions with pictures. If you would like to go directly to the recipe, scroll down to the recipe card or tap "Jump to Recipe" at the top of the page.
Why I Love These Waffles
I LOVE Waffles. There I said it, and I'm not ashamed. Although I love waffles, there are some times when I am in a hurry or don't have all of the ingredients to make my usualSweet Cream Waffles, Crispy Waffles or Funnel Cake Waffles.
I wanted to find an easy, every day go-to waffle recipe and came up with something that works every time.
That is the great thing about this easy waffle recipe. In about 10 minutes, my family can enjoy delicious homemade waffles with ingredients already in my pantry!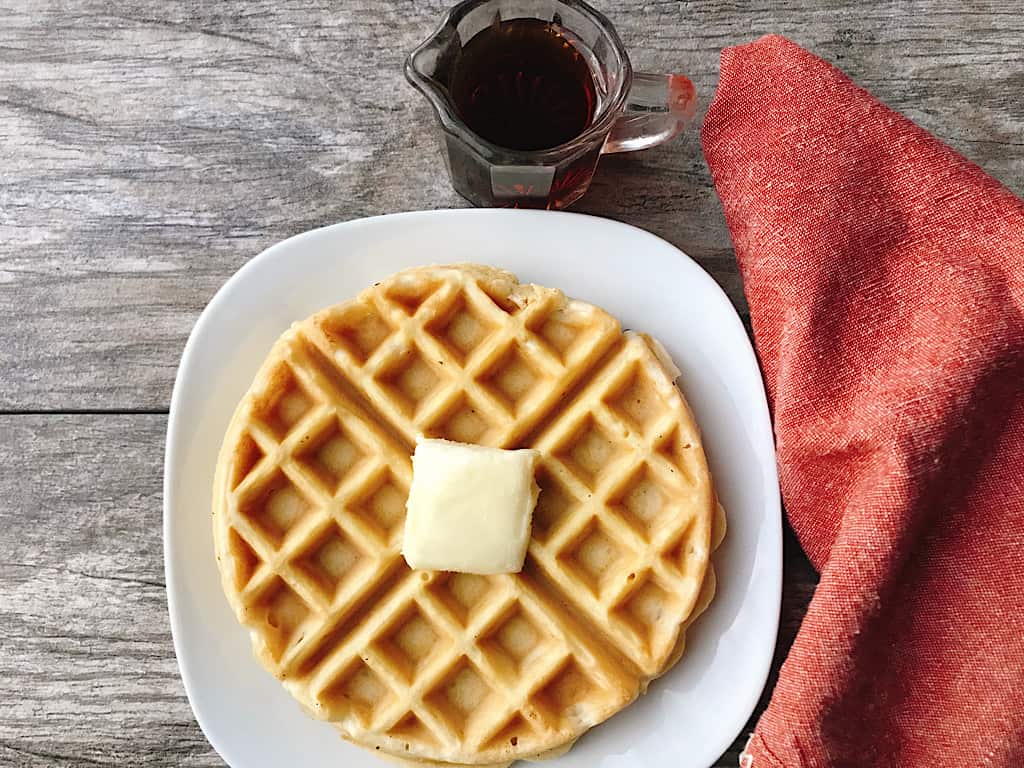 I beat the eggs and then throw all of the ingredients into a blender or food processor. I like to make things easy.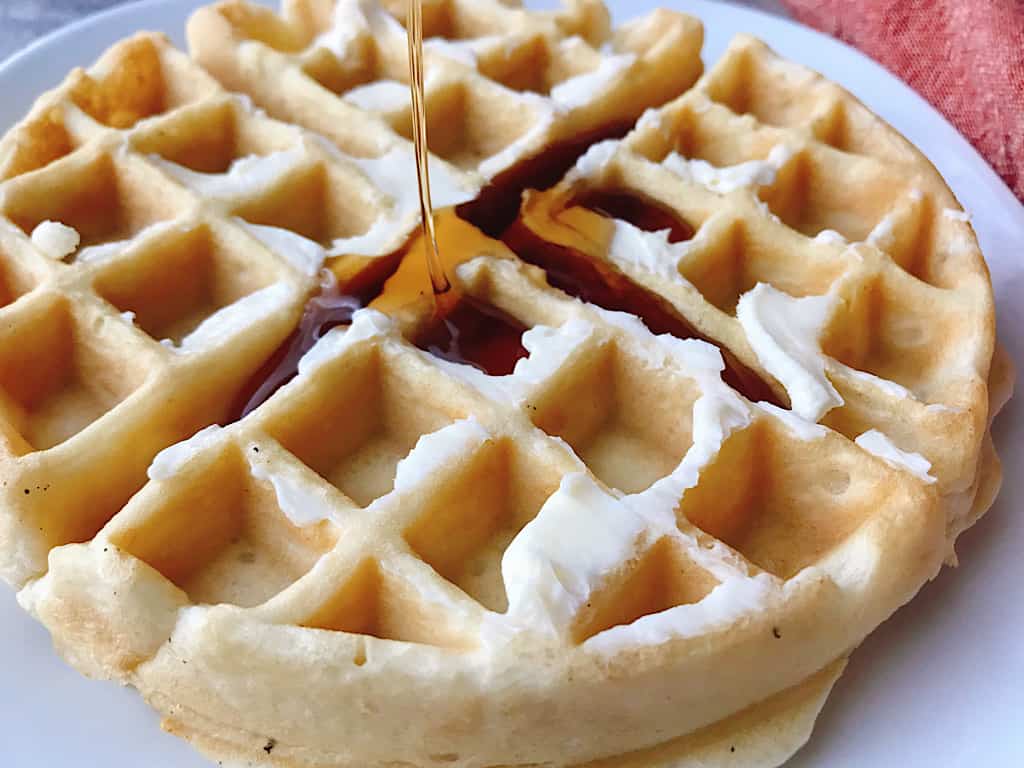 My boys love when I make them waffles using my Mickey Waffle Iron found here. It's like we are on a Disney vacation!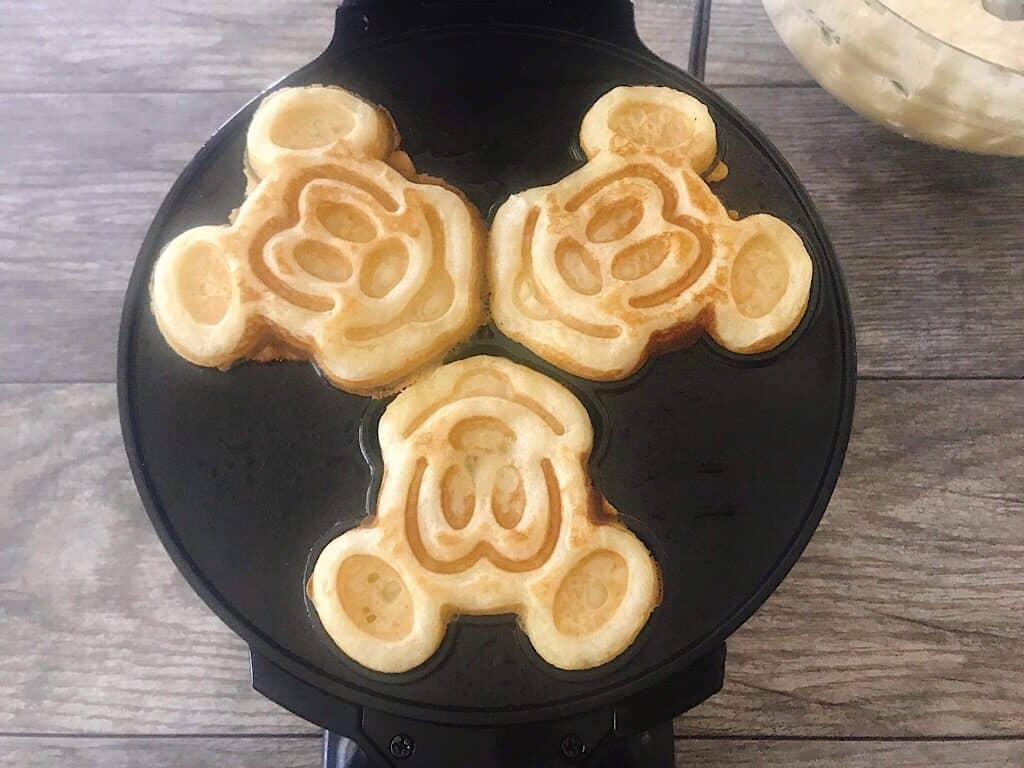 But, feel free to use your favorite waffle iron. The results will be amazing no matter what you do.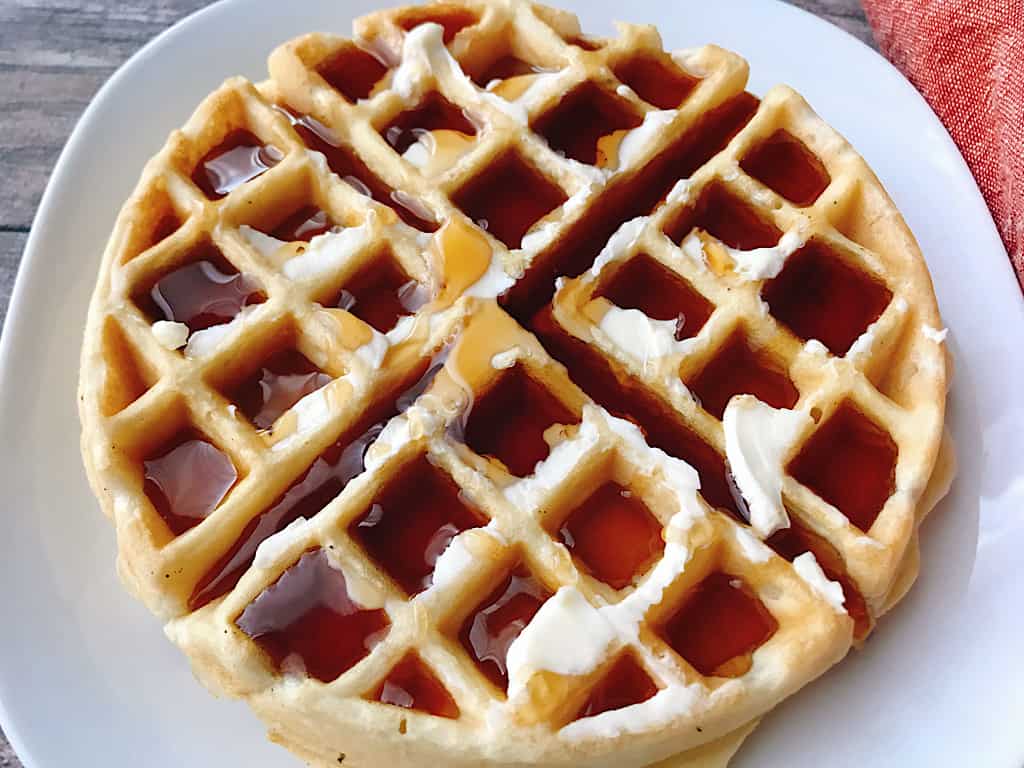 This is the Belgian waffle iron that I use. I got it as a wedding gift and it has been doing a great job for 15 years now!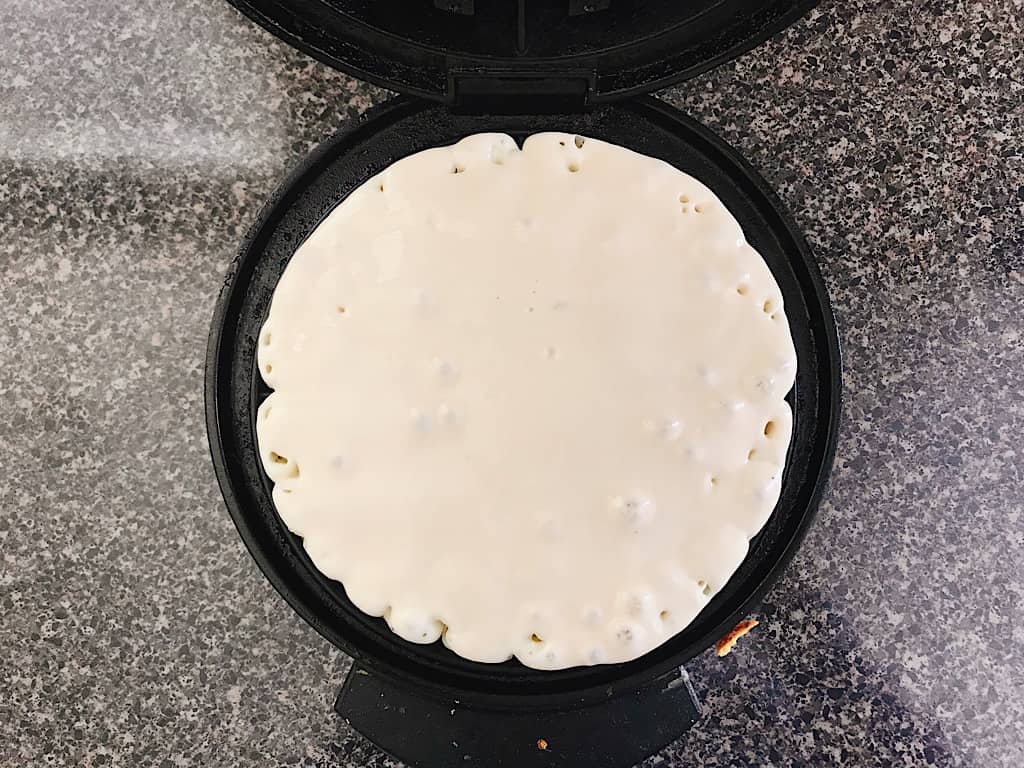 Easy Fast Waffle Ingredients
Eggs- I use large eggs.
All-Purpose Flour- Standard all-purpose flour is best to use in this recipe and is probably already in your pantry!
Milk- Using milk in this waffle recipe helps with the waffles soft texture.
Oil- Canola oil or vegetable oil work best for this waffle recipe because they have a neutral taste.
Sugar- Only a little bit of sugar is needed.
Baking Powder- Using baking powder will help the waffles to rise as they bake.
Vanilla Extract- I like to use pure vanilla extract instead of imitation, but either will work.
Salt- Just a pinch of salt is needed.
Helpful Kitchen Tools
How to Make Easy Homemade Waffles
[1] Add the Eggs to a blender or food processor. Blend on low for about 1 minute to beat them together. (You can also use a whisk, hand mixer, or stand mixer.)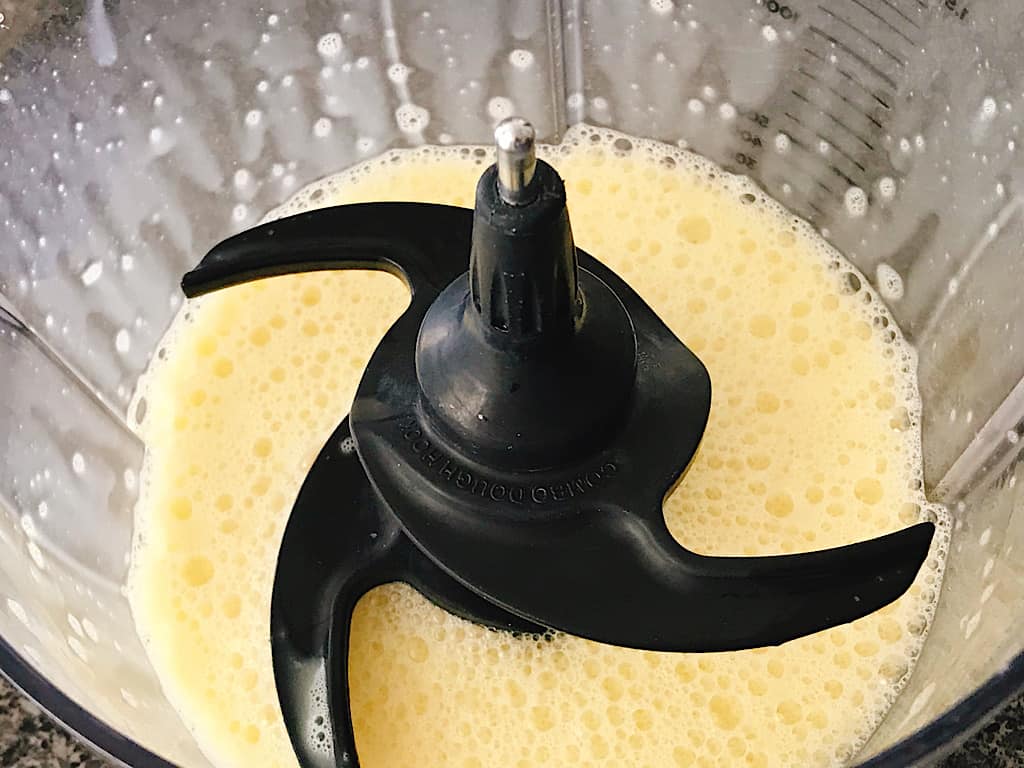 [2] Place the flour, milk, oil, sugar, baking powder, vanilla extract, and salt in with the eggs.
[3] Mix together until smooth.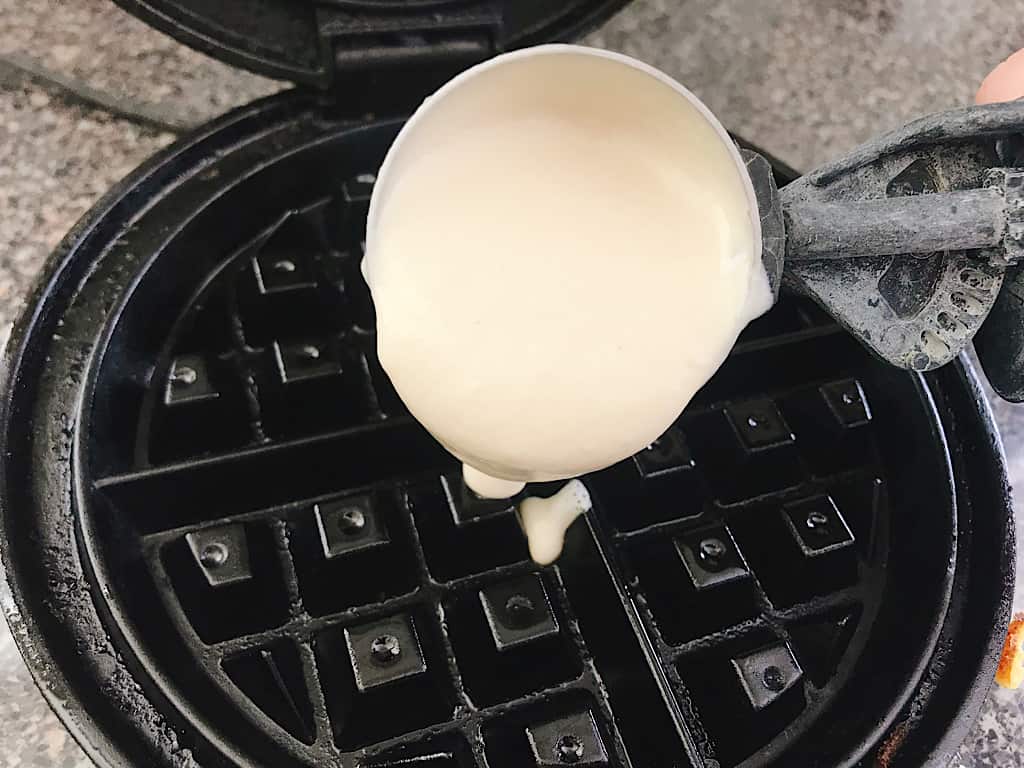 [4] Spray your preheated Waffle Iron with non-stick cooking spray, add the batter and cook until golden brown.
Waffle Topping Ideas
Here are a few topping ideas to make these easy fast waffles even better!
Maple Syrup
Butter
Cinnamon Sugar
Powdered Sugar
What To Eat with Easy Fast Waffles
More Waffle Recipes to Try: