Cinnamon Roll Blondies are the perfect combination of rich, buttery blondies swirled with sweet cream cheese and cinnamon brown sugar. They're easy to make and can be baked to perfection in just minutes. The best part about these Cinnamon Roll Blondies is that they're delicious. The buttery blondie base is rich and moist, while the cream cheese and cinnamon brown sugar filling add the perfect amount of sweetness. These Cinnamon Roll Blondies are sure to become a family favorite.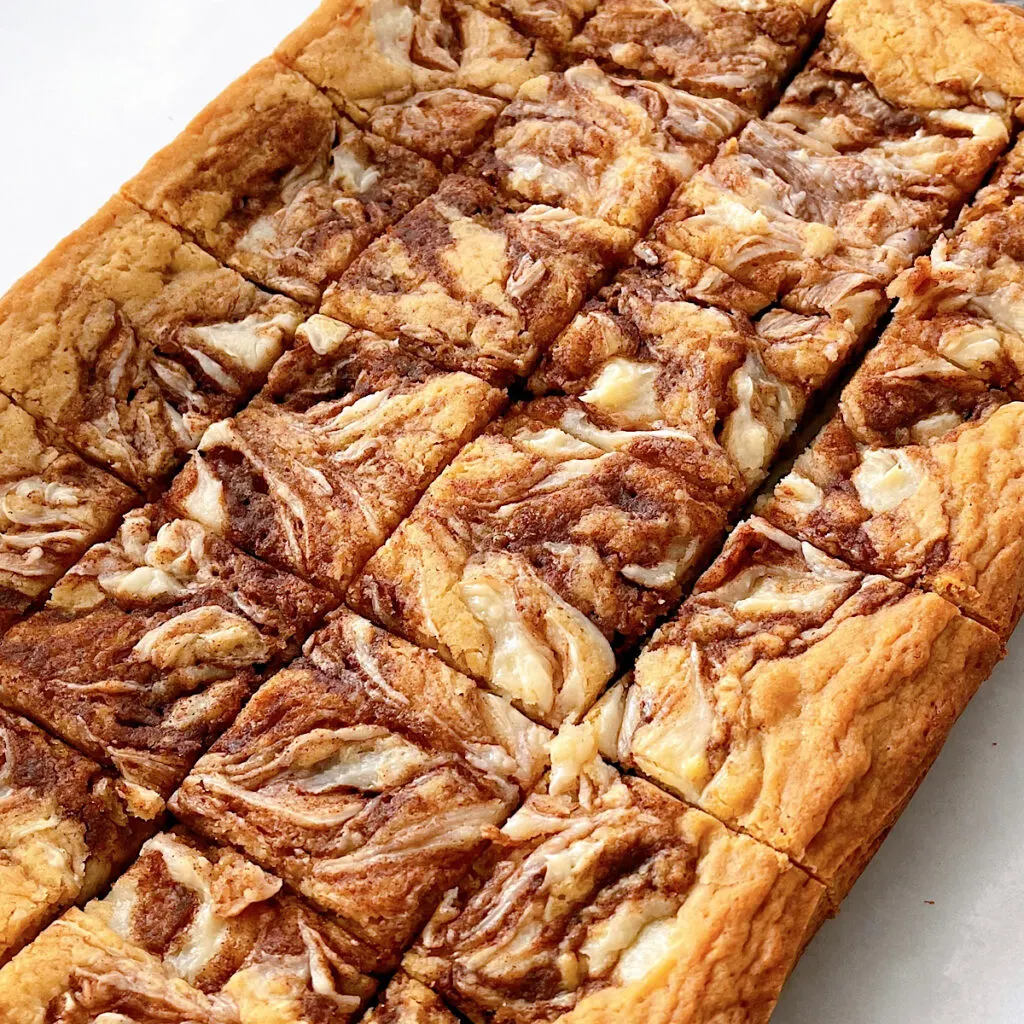 This post may contain affiliate links. When you click on these links, I get a small percentage back at no cost to you! For more information see my disclosure policy.
Below you will find tips, tricks and helpful hints for making this recipe including step by step instructions with pictures. If you would like to go directly to the recipe, scroll down to the recipe card or tap "Jump to Recipe" at the top of the page.
Why You'll Love These Blondies
There are plenty of reasons to love these Cinnamon Roll Blondies. Firstly, they're super easy to make. With just a few ingredients and minutes in the oven, you'll have warm, gooey cinnamon roll blondies that are perfect for sharing with family and friends.
In addition, the combination of flavors is absolutely delicious. The buttery blondie base is rich and moist, while the swirls of sweet cream cheese and cinnamon brown sugar add a touch of sweetness.
These Cinnamon Roll Blondies are sure to become a family favorite – so why not give them a try today?
What are Blondies?
Blondies are a type of dessert bar that are made with butter, sugar, and egg just like brownies. However, unlike brownies which typically contain cocoa powder, blondies use vanilla or other flavors instead.
As such, blondies are known for having a light, buttery taste rather than the rich chocolate flavor of brownies.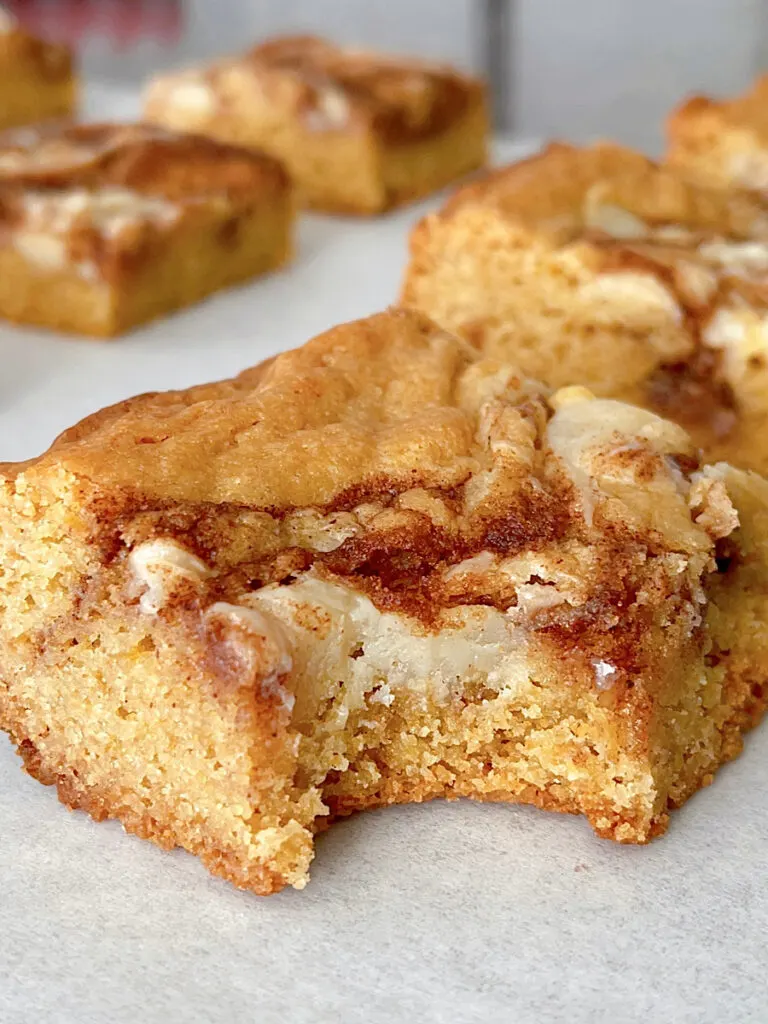 Cinnamon Roll Blondies Ingredients
*Ingredient amounts are located in the recipe card at the end of this post.
All-Purpose Flour: This is the best type of flour to use to make blondies and is probably already in your pantry.
Baking Powder: This is a leavening agent that helps to make your blondies light and fluffy.
Butter: Butter lends a rich, buttery flavor to these Cinnamon Roll Blondies and will give them their signature gooey consistency.
Sugar: Both white granulated sugar and brown sugar are needed for this recipe.
Brown Sugar: Brown sugar adds a hint of sweetness and richness to these Cinnamon Roll Blondies.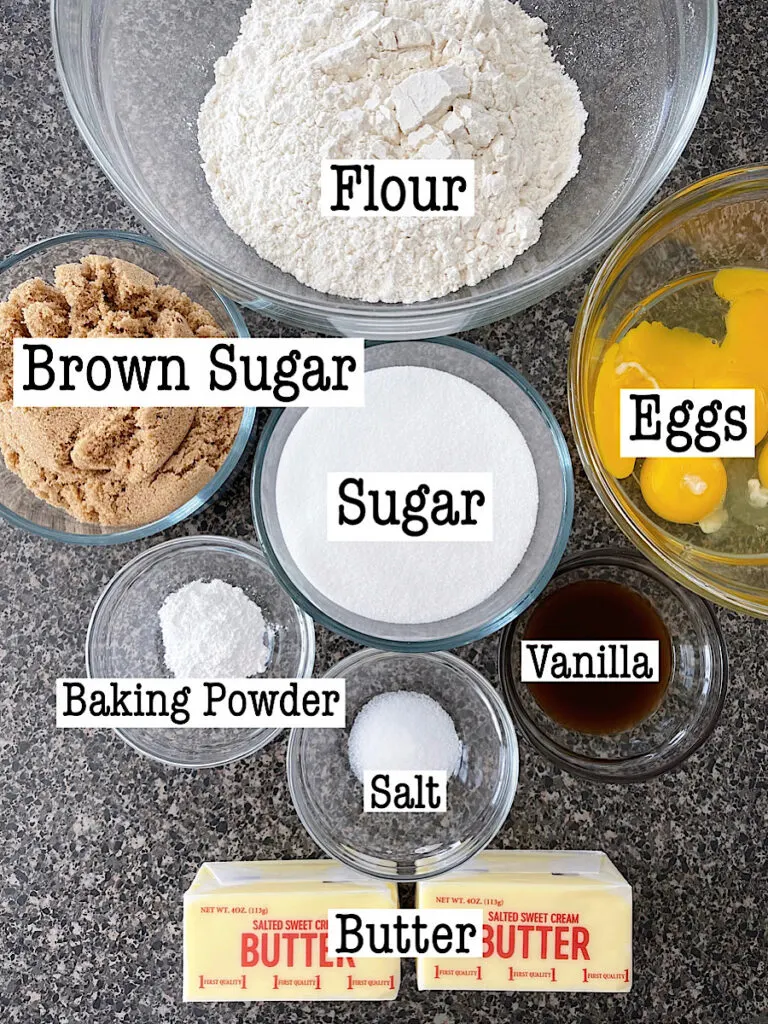 Vanilla Extract: This is a flavor enhancer that will add an extra layer of delicious, sweet flavor to your blondies.
Salt: Salt helps to balance out the flavors in your recipe.
Eggs + Egg Yolks: Eggs and egg yolks are important for adding structure and moisture to your blondies so that they turn out perfectly soft, chewy, and delicious.
Cream Cheese Swirl: Cream cheese is the secret ingredient in these Cinnamon Roll Blondies as it provides a rich, creamy texture that complements the other flavors. It is made with cream cheese, sugar, vanilla, and a pinch of salt.
Cinnamon Roll Filling: The cinnamon roll filling is made with brown sugar, butter, and cinnamon. It adds a flavorful burst of sweetness to these Cinnamon Roll Blondies that you'll love.
How to Make Brown Butter Cinnamon Roll Blondies
[1] In a mixing bowl, whisk together the flour and baking powder. Set aside.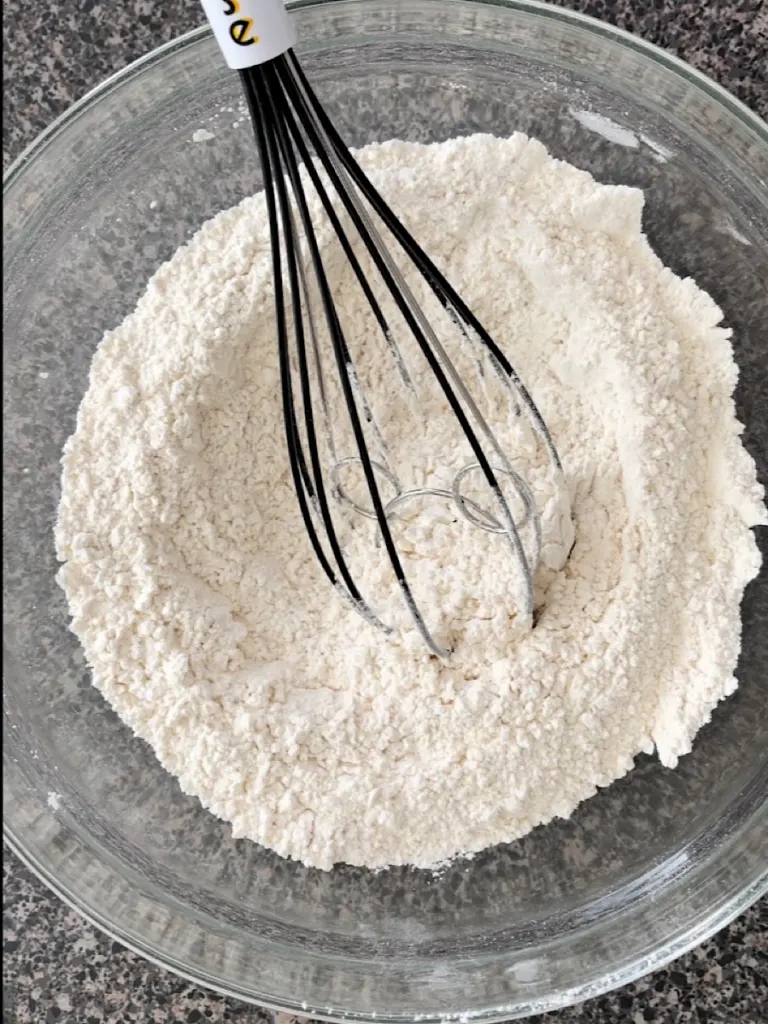 [2] Brown the butter on the stove over medium heat.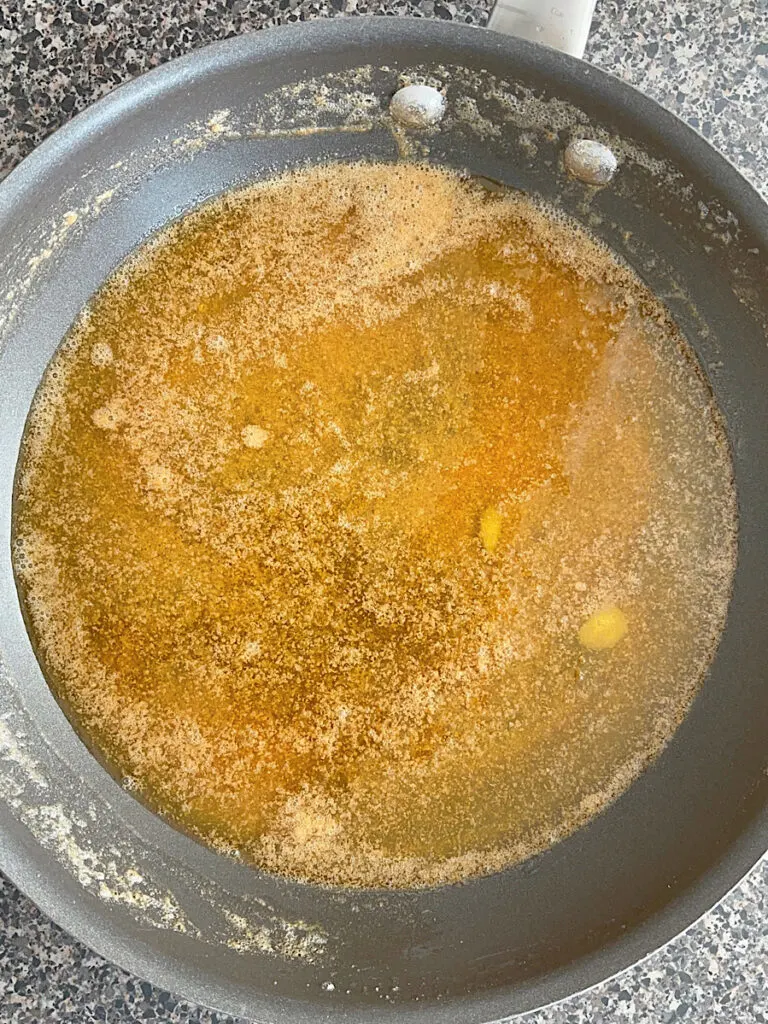 [3] Add the sugar and brown sugar to the melted butter, and stir until combined. Then stir in the vanilla extract and salt.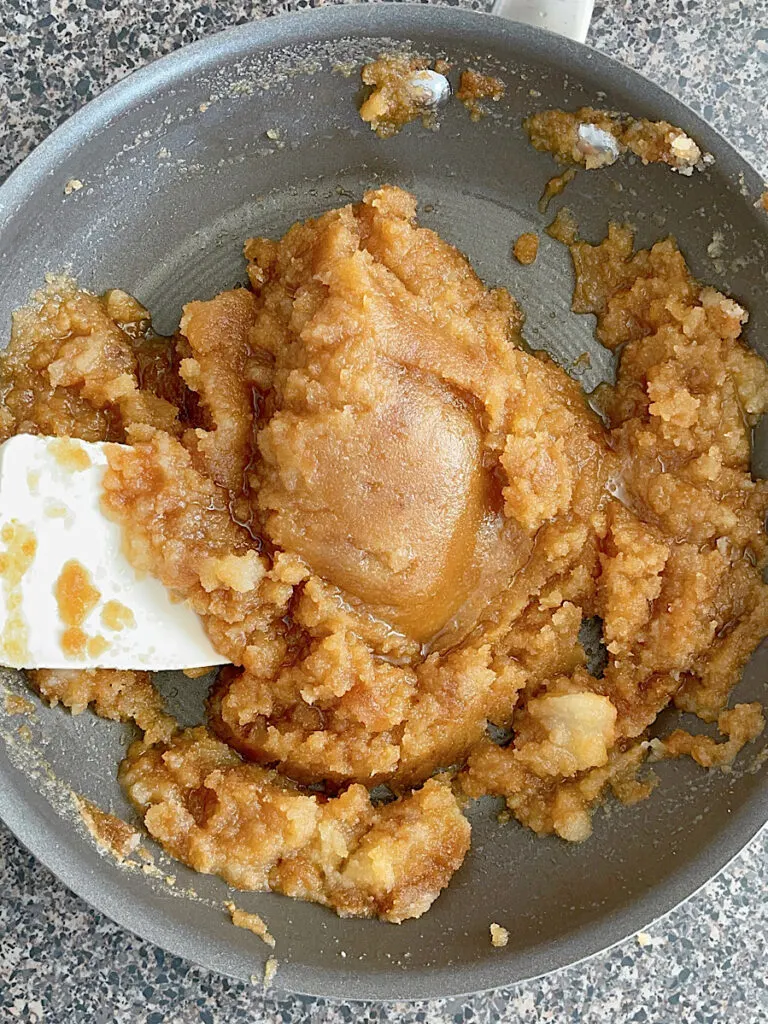 [4] Allow the mixture to cool slightly, then stir in the eggs and egg yolk.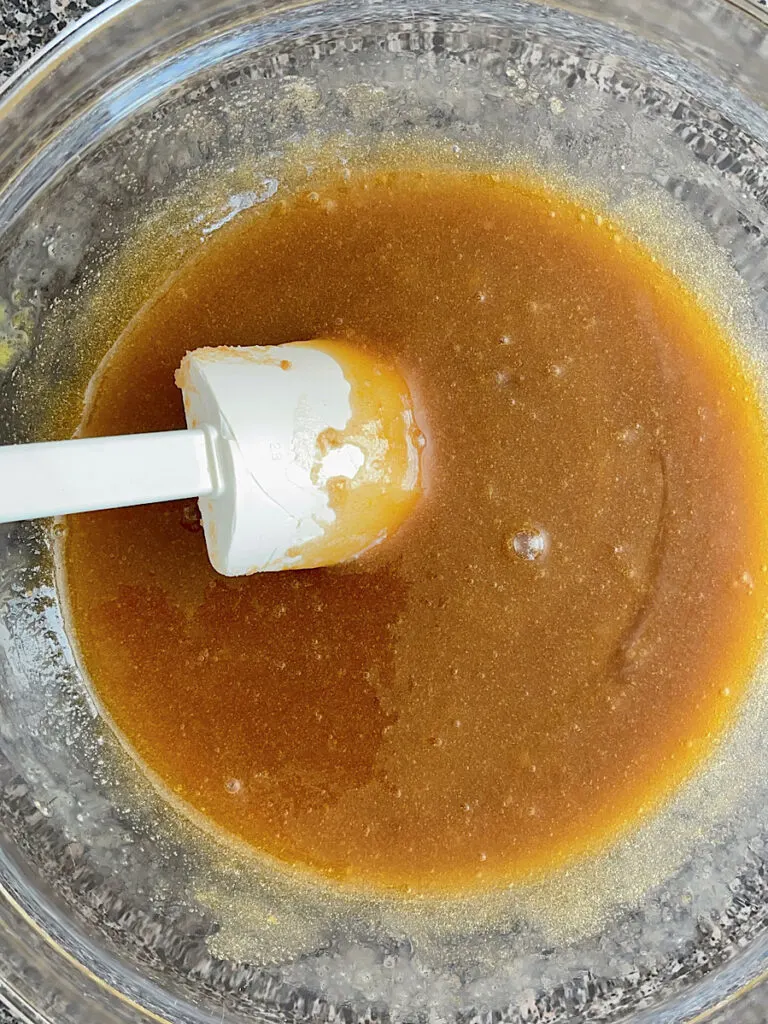 [5] Mix the butter mixture and the dry ingredients together. Pour the batter into a greased 9×13 baking dish.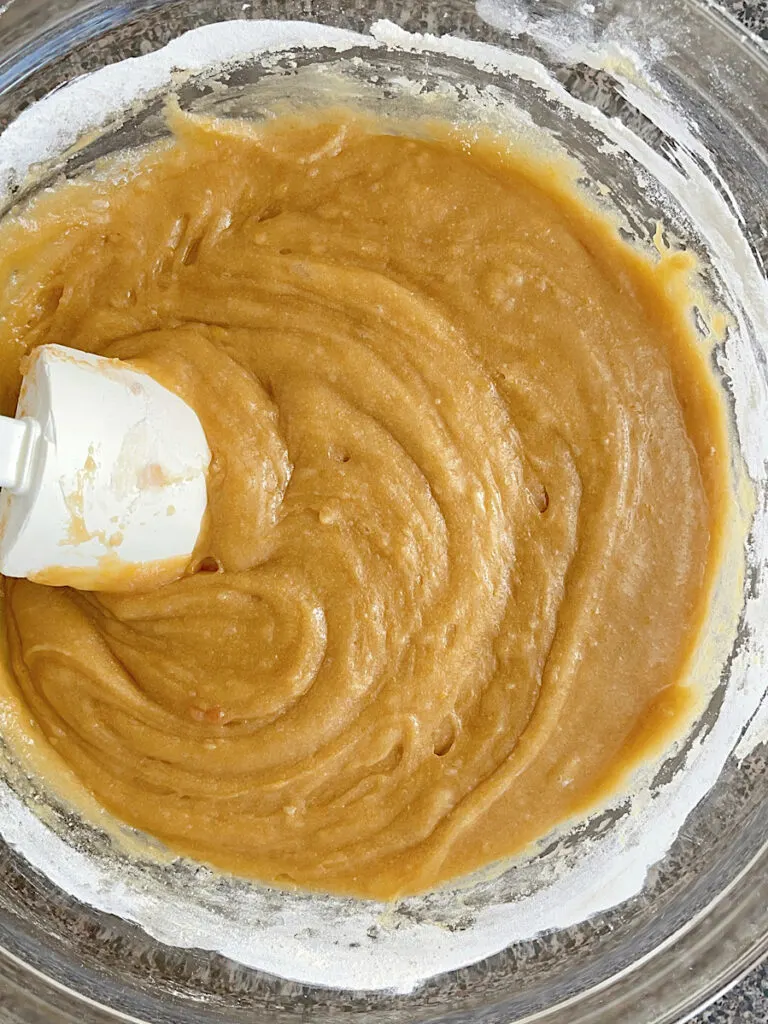 [6] Cream Cheese Swirl: In a mixing bowl, mix the softened cream cheese, powdered sugar, vanilla, and salt together with a hand mixer or stand mixer.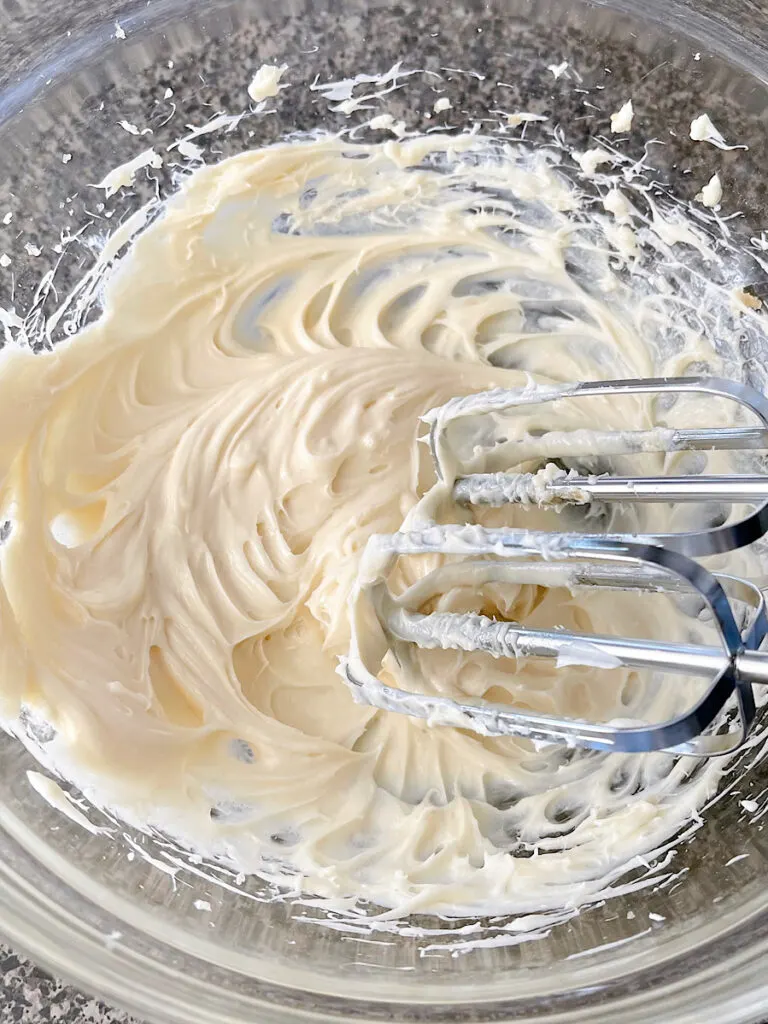 [7] Cinnamon Roll Swirl: Melt the butter and brown sugar in a small saucepan over medium heat. Remove from heat and stir in the cinnamon.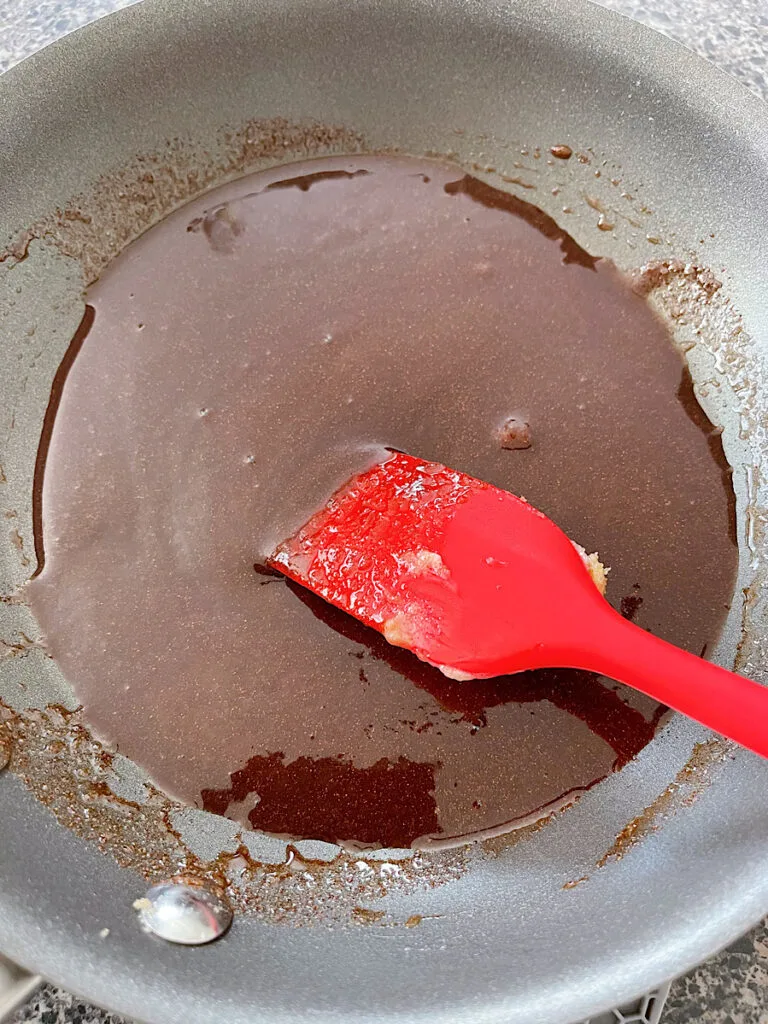 [8] Add dollops of the cream cheese mixture and the cinnamon roll mixture evenly over the top of the blondie batter. Use a knife to swirl.
[9] Bake at 350 degrees for 30-35 minutes until a toothpick inserted comes out clean.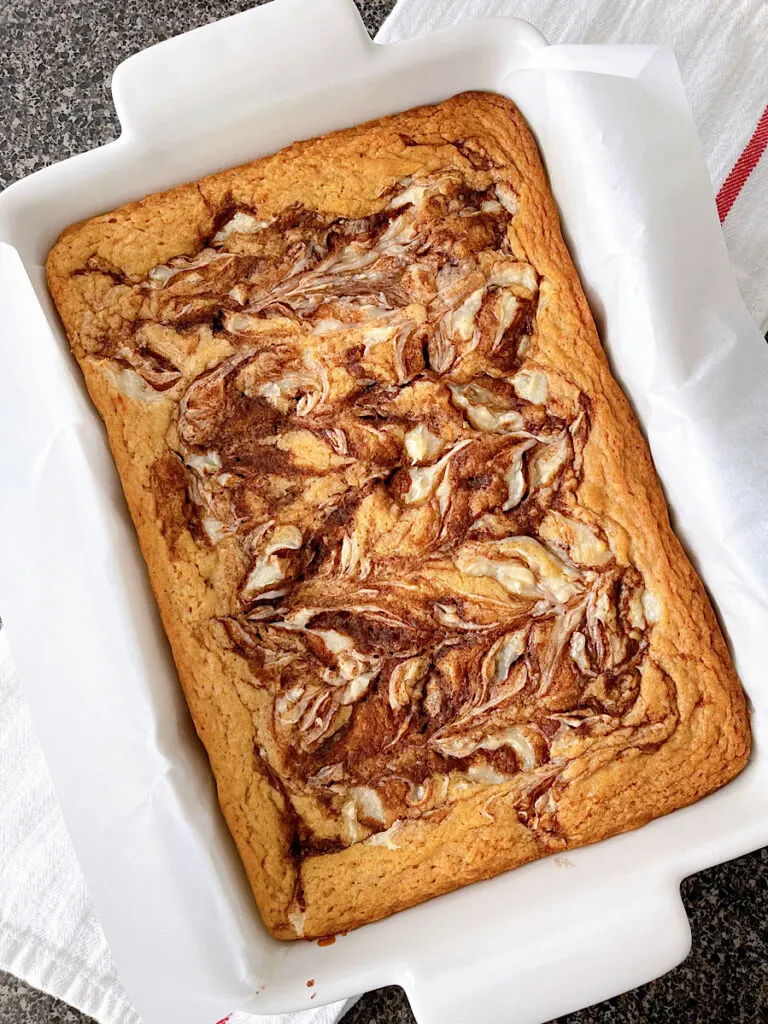 [10] Allow the blondies to cool before cutting into bars.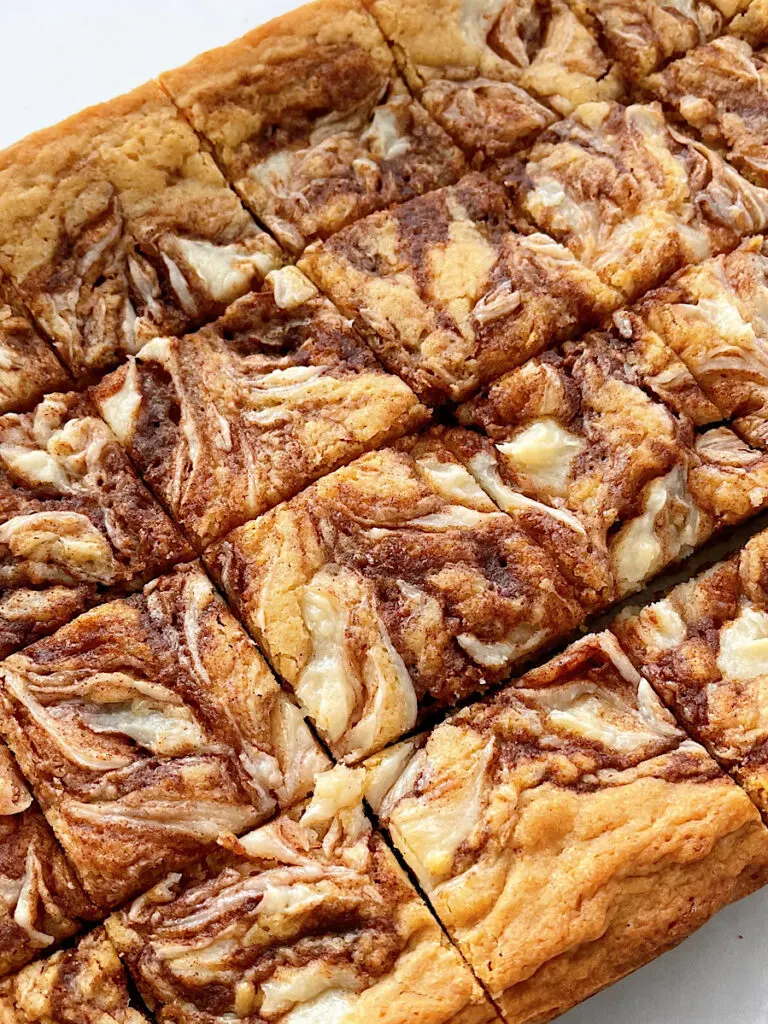 Helpful Kitchen Tools
How to Store Leftovers
Once your Cinnamon Roll Blondies have fully cooled, transfer them to an airtight container and store them in the refrigerator for up to 5 days.
You can also wrap them tightly in plastic wrap or aluminum foil and keep them in the freezer for up to 3 months.
When you're ready to eat them, simply remove them from the fridge or freezer and allow them to thaw at room temperature before heating them in the microwave or oven.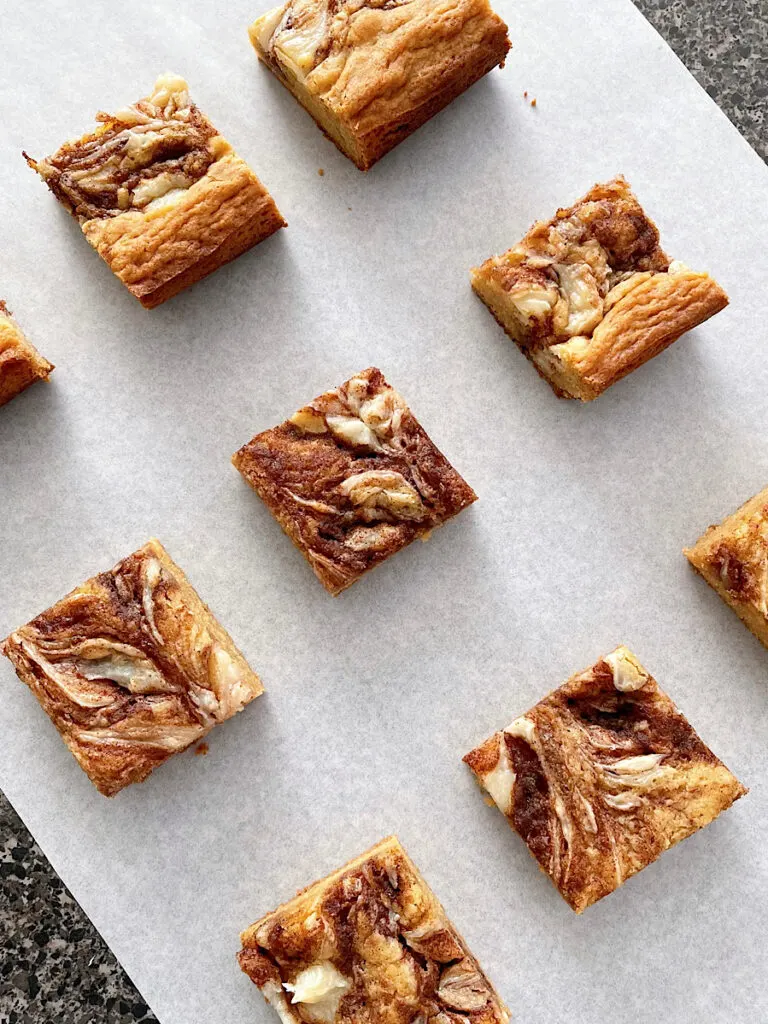 Frequently Asked Questions
Are Blondies meant to be gooey in the middle?
Blondies are meant to be soft and chewy, with a gooey center. The consistency will depend heavily on the ingredients you use.
How do I know when my Cinnamon Roll Blondies are done baking?
A toothpick inserted into the center of your Cinnamon Roll Blondies should come out clean if they're done baking.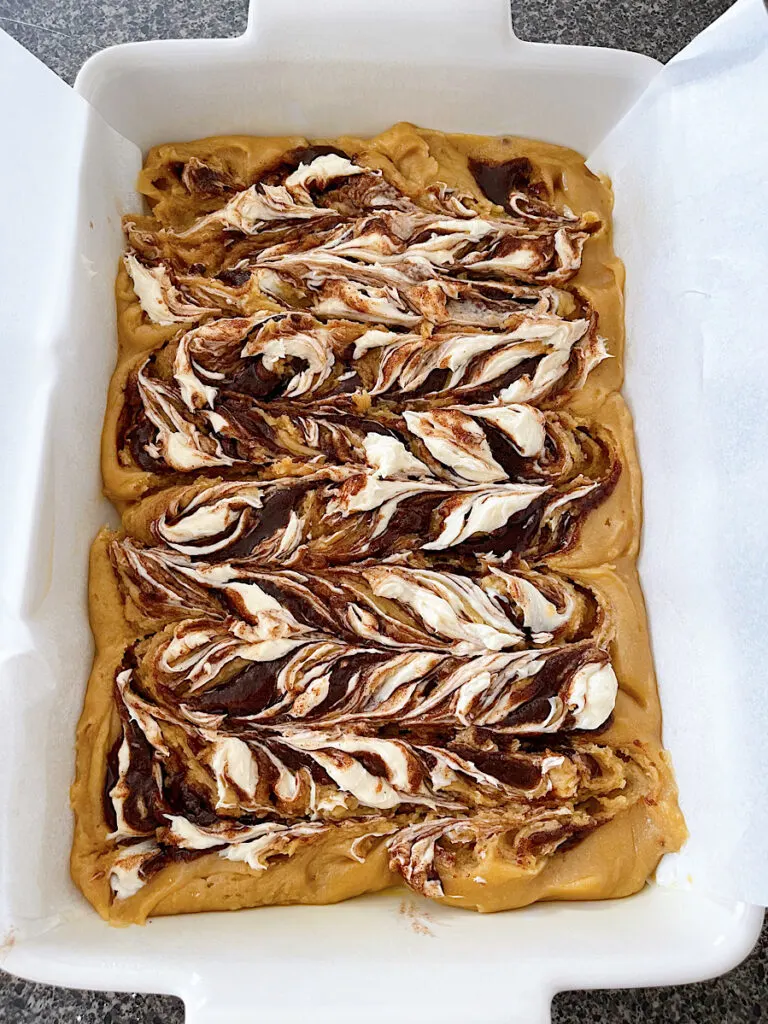 Why are my Blondies not gooey?
There are a few potential reasons why your Blondies may not be as gooey as you'd like them to be.
One possible reason is that the brown sugar was substituted with white sugar, which will make your Blondies drier and less chewy. Another possibility is that there isn't enough moisture in the batter, which can be adjusted by using egg yolks in addition to the eggs.
Final Thoughts
This recipe for delicious brown butter blondies is easy to follow and produces perfectly soft, chewy bars with a creamy cinnamon brown sugar swirl. So what are you waiting for? Grab your mixing bowl and let's get baking!​
More Cinnamon Recipes:
Pin for later: