These Churro Muffins are moist and delicious cinnamon muffins that are drenched in butter and dusted with cinnamon sugar to recreate a favorite Mexican dessert, for breakfast!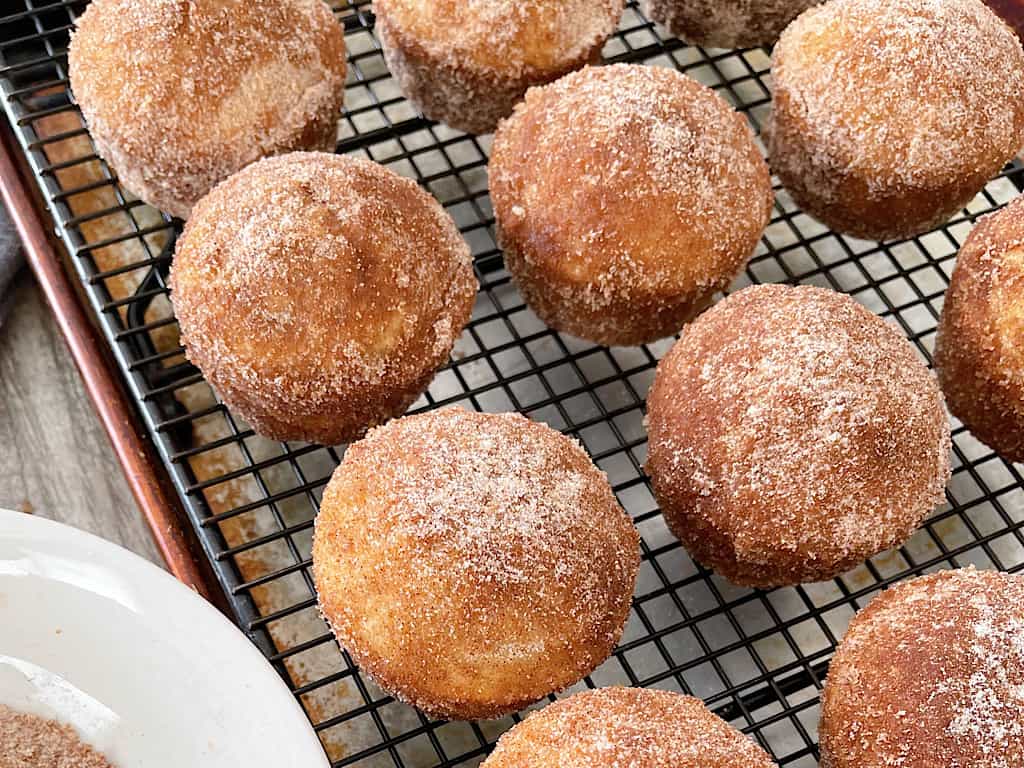 This post may contain affiliate links. When you click on these links, I get a small percentage back at no cost to you! For more information see my disclosure policy.
Below you will find tips, tricks and helpful hints for making this recipe including step by step instructions with pictures. If you would like to go directly to the recipe, scroll down to the recipe card or tap "Jump to Recipe" at the top of the page.
Churros are one of my favorite desserts, especially when they are Disney churros! But, making churros takes a lot of time and effort and are not practical to make all the time.
But, churro muffins are a different story! These can be made quickly and with ingredients you probably already have in your pantry.
If you are a fan of churros like me, you might want to check out this recipe for Churro Bites and Churro Cereal Treats!
What is a Churro?
A churro is a fried-dough pastry that originates from Spain and was brought over to Mexico as the Spanish empire began to expand colonies in the 17th century. Churros are made by making dough, piping into hot oil to fry, then rolling it in cinnamon and sugar.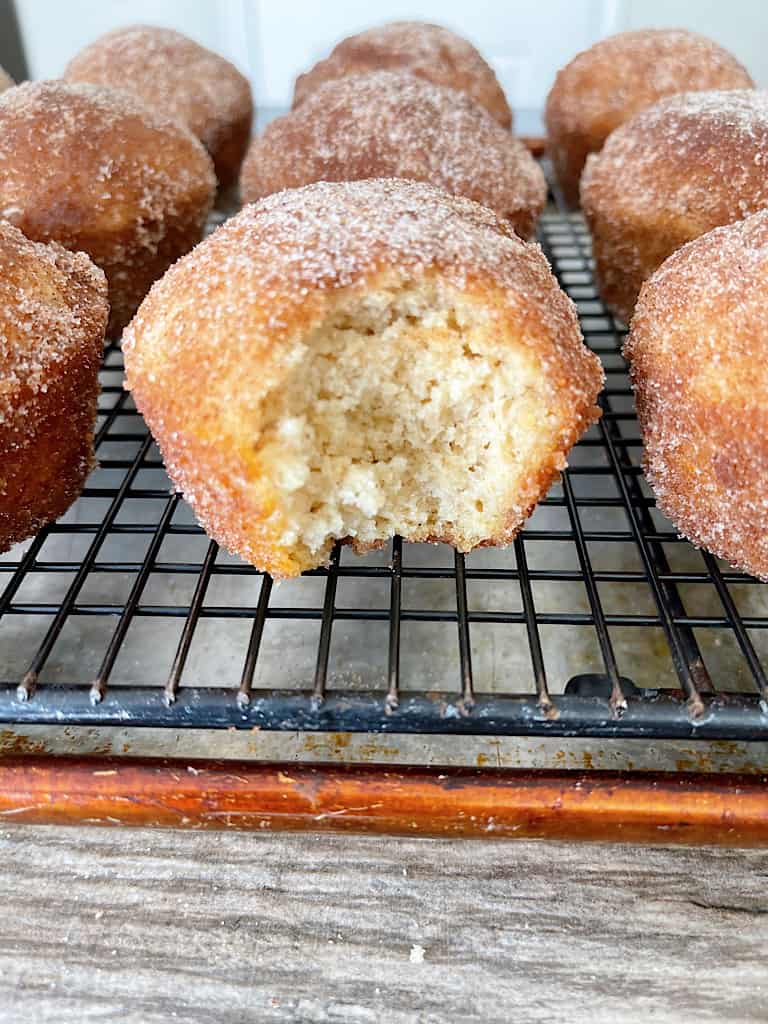 What do Churro Muffins taste like?
Churro Muffins are moist and delicious cinnamon muffins that are drenched in butter and dusted with cinnamon sugar to recreate a favorite Mexican dessert, for breakfast!
How Do You Store Churro Muffins?
Churro Muffins can be stored in an airtight container for up to five days. Before placing the muffins in the container, make sure to let them cool completely.
Can You Freeze Muffins?
Churro Muffins can be frozen for up to three months. Be sure the muffins are completely cooled prior to placing them in a freezer-safe ziplock bag or another freezer-safe container.
Ingredients: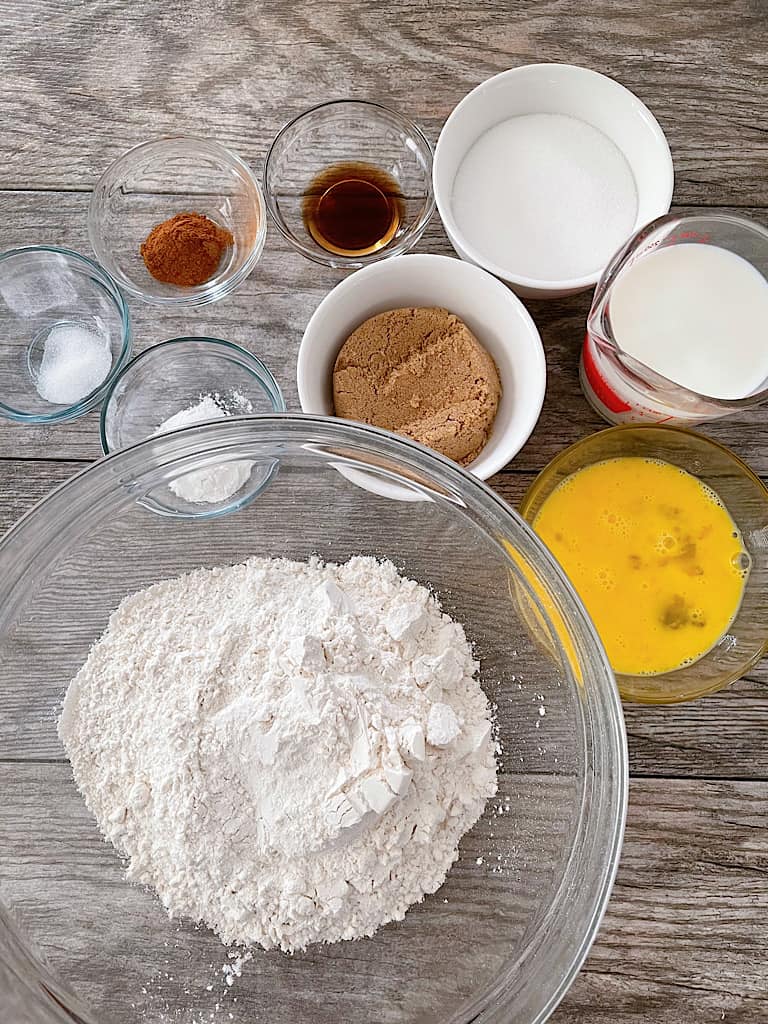 All-Purpose Flour- This recipe uses all-purpose flour. Any brand will work.
Baking Powder- Baking powder is used in the recipe. Any brand will work.
Salt- Salt naturally enhances flavors, and is used in this recipe. Table salt or sea salt are both acceptable options to use when preparing this recipe.
Brown Sugar- Brown Sugar adds a depth to the flavor and also contributes to the moistness of the muffins.
Sugar- Use regular granulated white sugar to sweeten the muffins.
Cinnamon- A classic spice used when making churros.
Melted Butter- Butter is used in this recipe to add flavor.
Eggs- Eggs are used for texture and binding ingredients together.
Milk- Milk provides moisture, richness, and flavor to the churro muffins.
Vanilla Extract- Vanilla extract helps enhance the vanilla flavor in the muffins. I recommend using pure vanilla extract, which can be found in most grocery stores.
Helpful Kitchen Items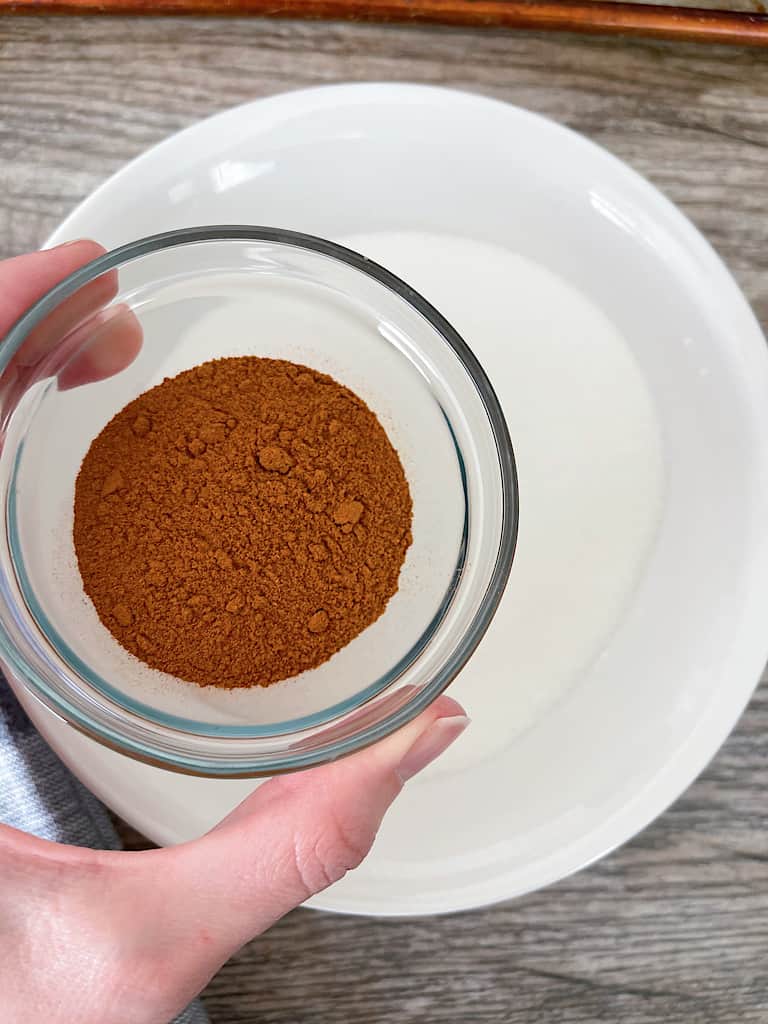 How to Make Churro Muffins
[1] Whisk together the flour, baking powder, salt, brown sugar, sugar, and cinnamon in a large mixing bowl.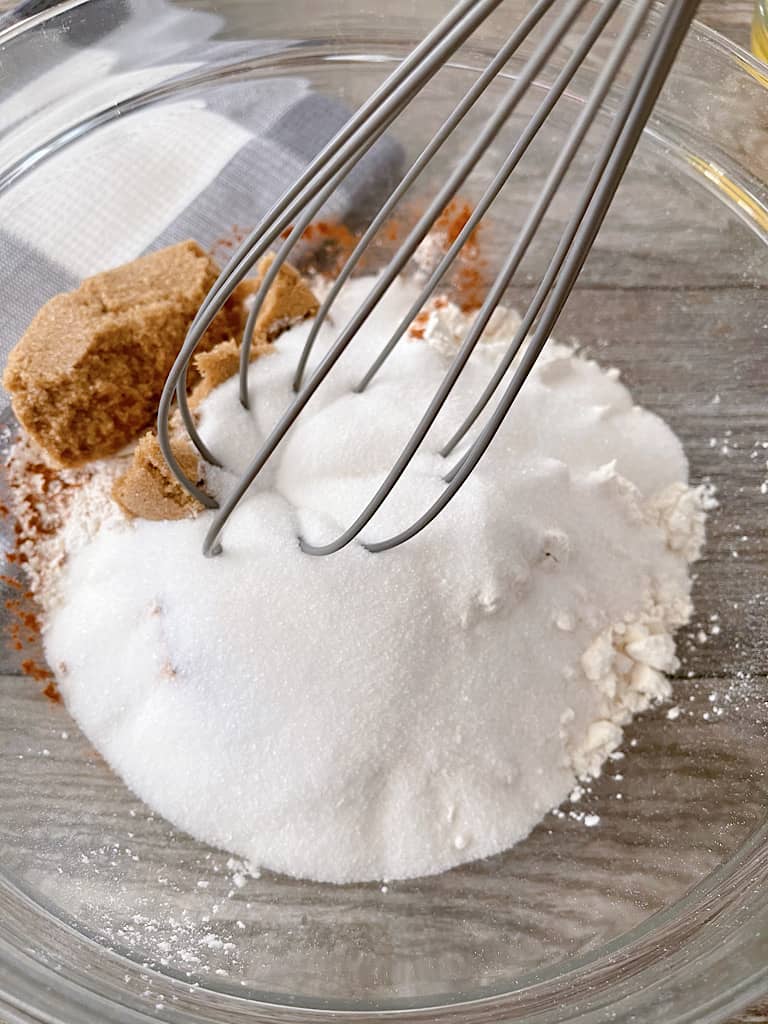 [2] In a separate bowl, add the melted butter (1/2 cup), eggs, milk, and vanilla extract. Whisk until combined.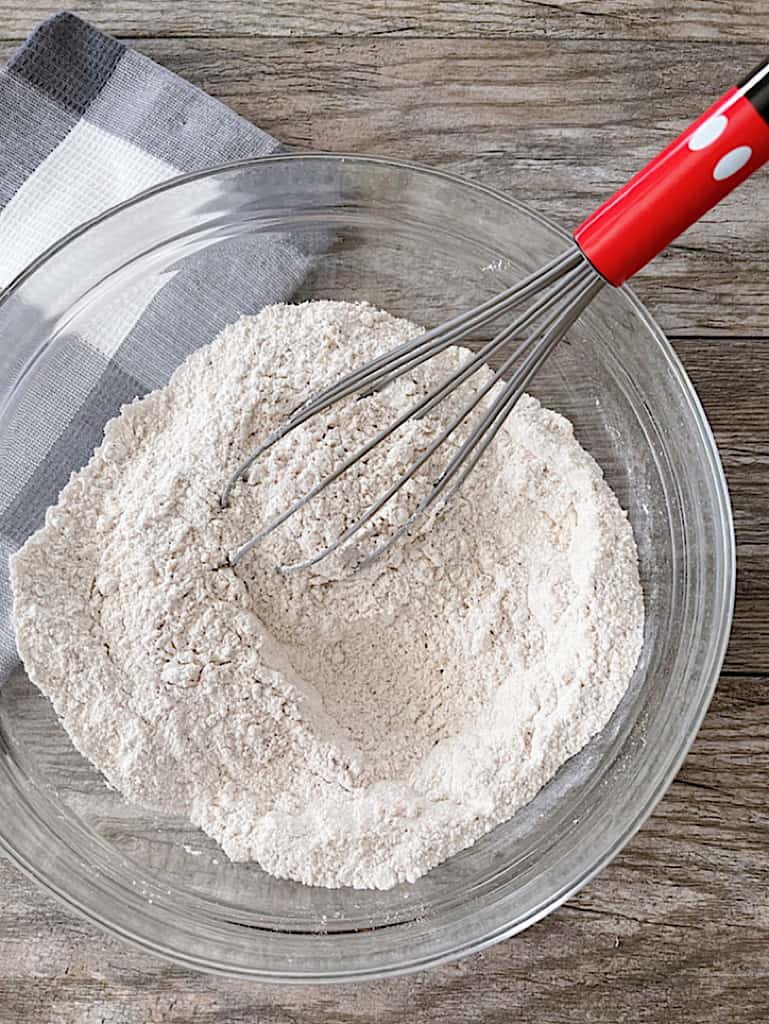 [3] Combine the wet and dry ingredients until just moistened. Do not over mix.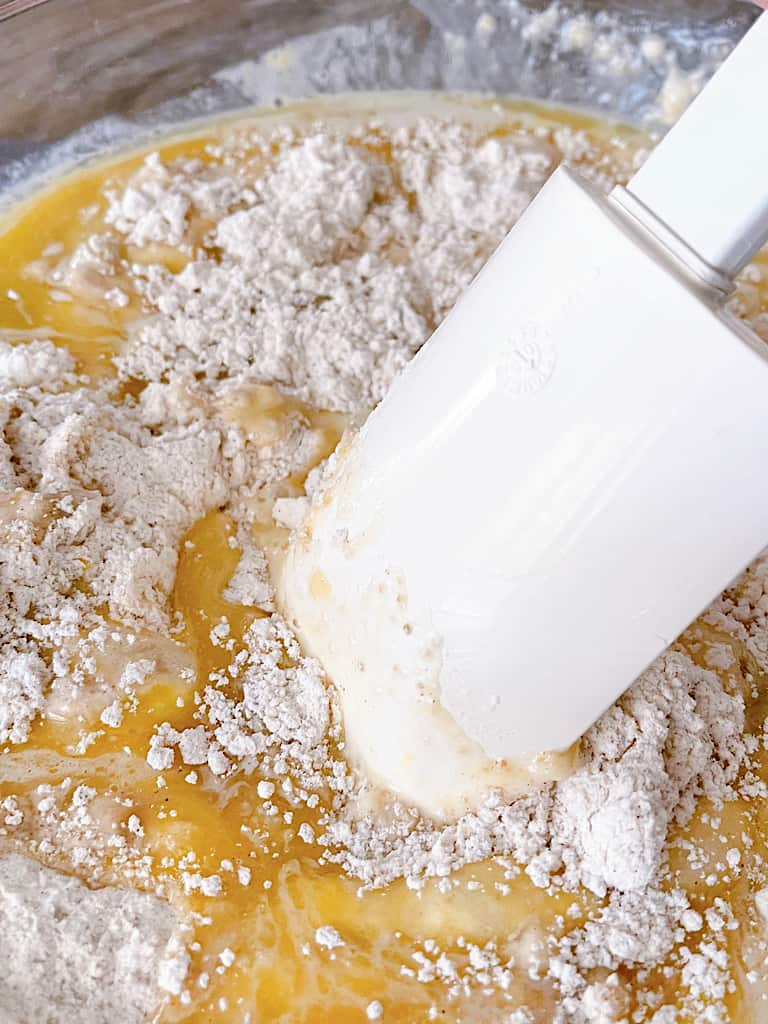 [4] Line a muffin pan with liners or spray with nonstick spray. Add 1/4 cup of batter to each cup.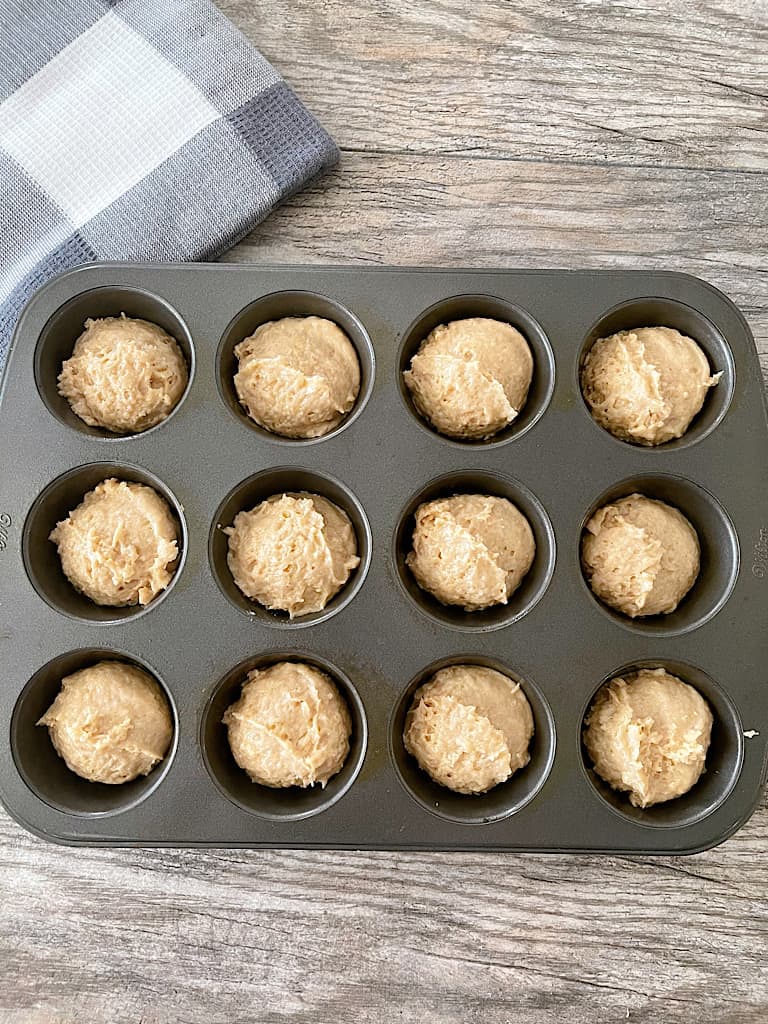 [5] Bake the muffins at 350 degrees for 15-20 minutes.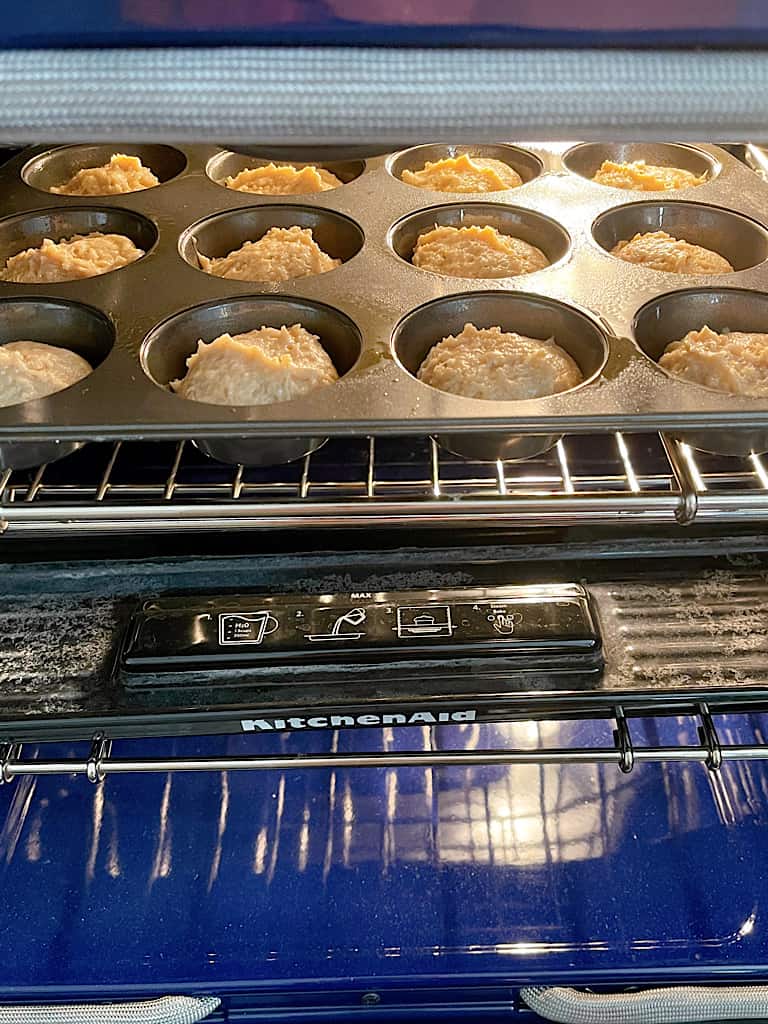 [6] Let the muffins cool for a couple of minutes, then transfer to a cooling rack.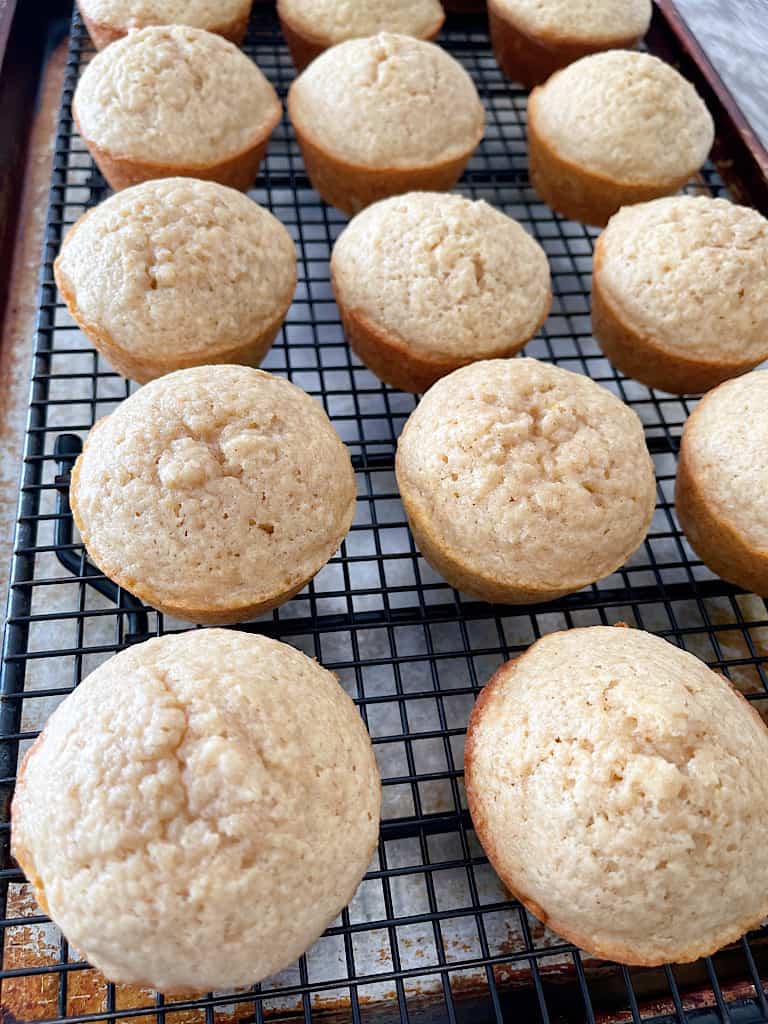 [7] Cinnamon Sugar Coating: Mix the remaining 1 cup of sugar and 4 teaspoons of cinnamon in a shallow bowl.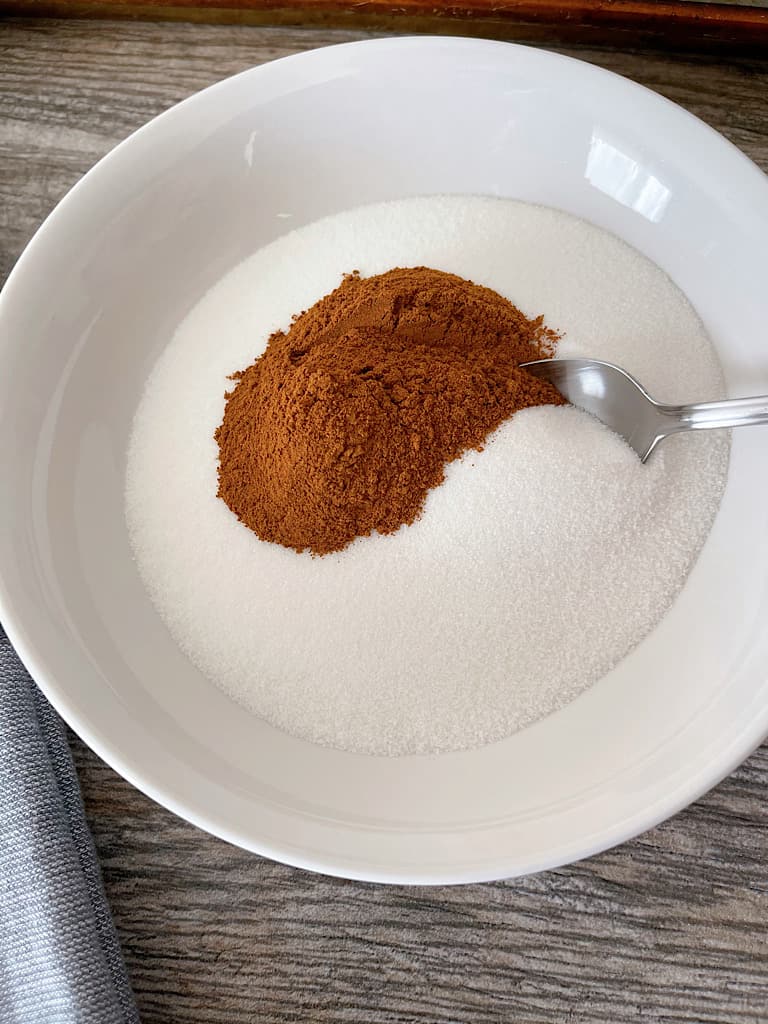 [8] Melt the butter and add it to another shallow bowl.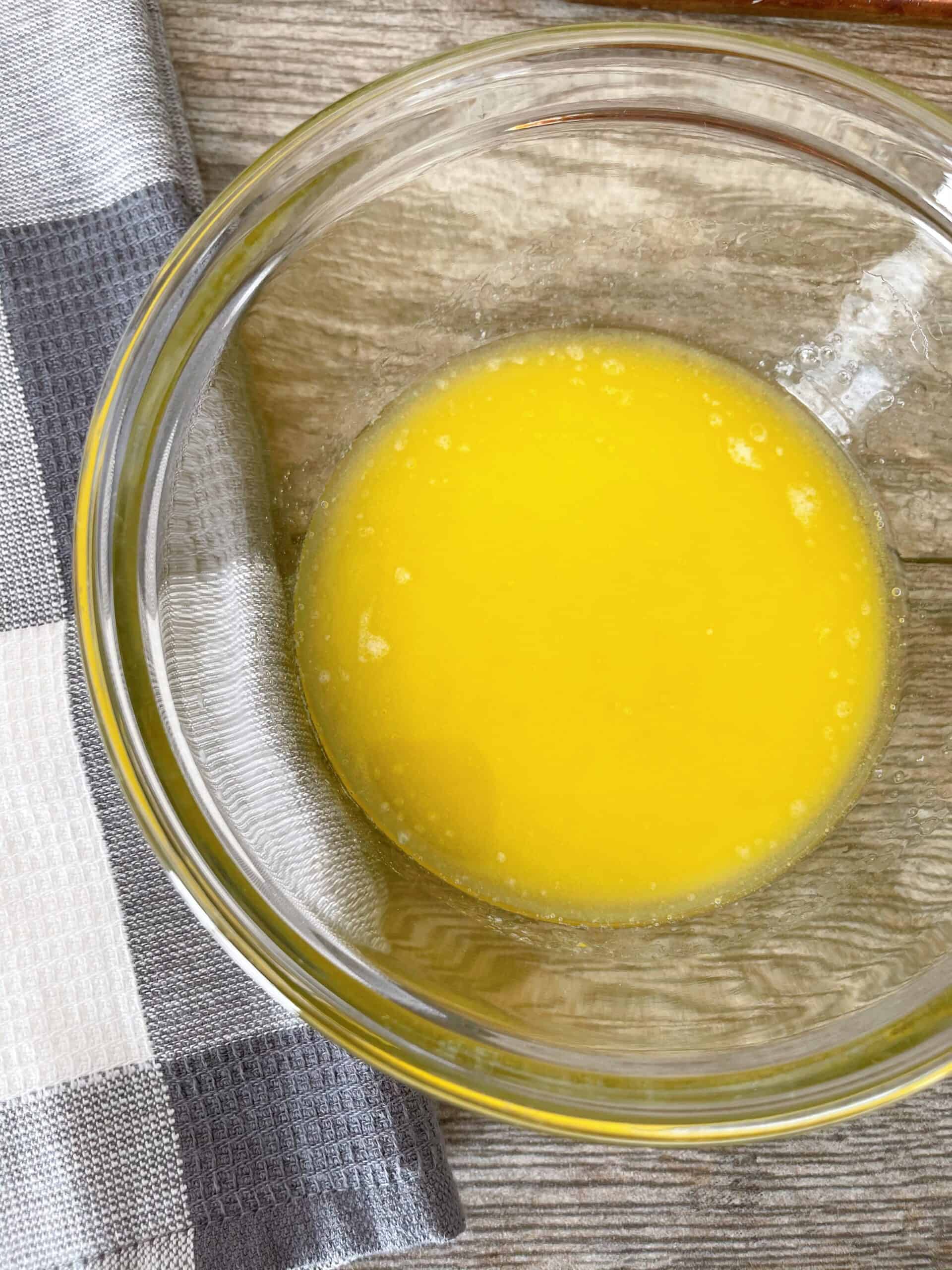 [9] Dip each muffin in butter then in the cinnamon sugar mixture, coating completely.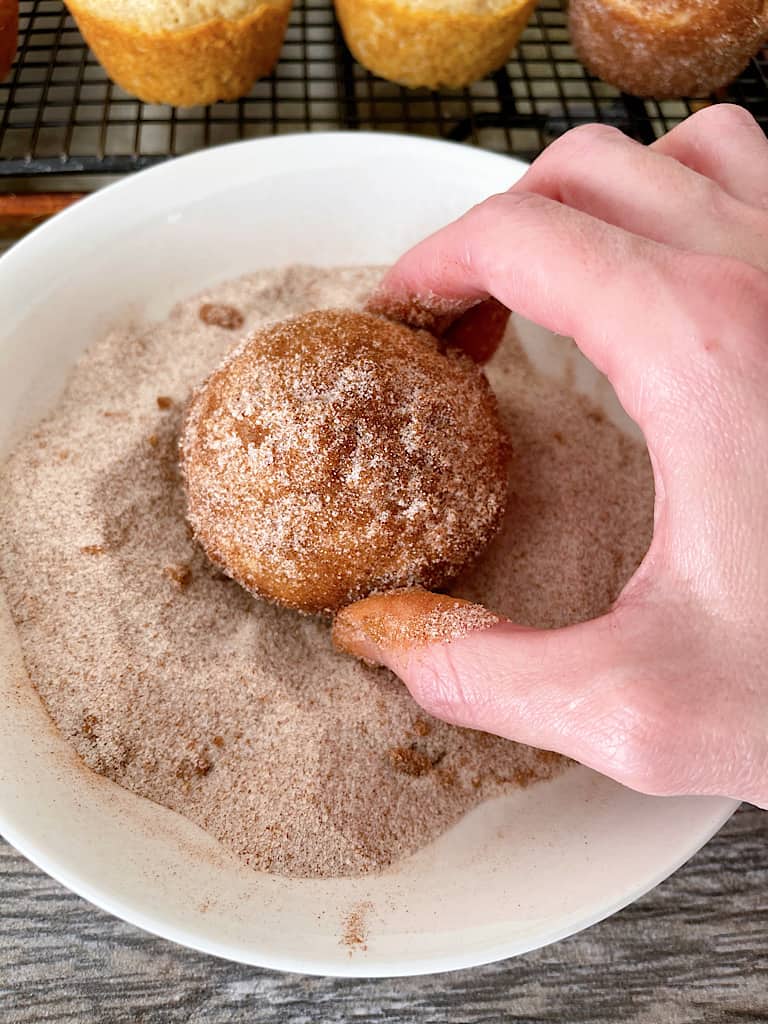 More Muffin Recipes:
Watch the Video Here: